10 plant-based snacks to pack when you're on the go
Published 1:45 pm Tuesday, July 26, 2022

Canva
10 plant-based snacks to pack when you're on the go
Having your own plant-based snacks on hand when you're on the run is a great strategy to avoid the temptation of turning to the vending machine or candy aisle for a quick fix. It's also a lot easier than you think. There are many plant-based snacks you can make that don't require a ton of time and resources. Using simple ingredients, you can make snacks that are full of major health benefits and satisfy hunger during a midday slump.
Medical studies and clinical trials have shown the variety of health benefits that result from following a plant-based diet, including reducing risk factors for certain cancers, lowering mortality rates for cardiovascular diseases, reducing inflammation, and preventing and managing type 2 diabetes. 
Unlike a vegetarian diet, a plant-based diet is made up of foods that do not have animal-derived products (similar to a vegan diet). The diet primarily focuses on fruits and vegetables, while also including nuts, seeds, whole grains, legumes, and beans.
Following a plant-based diet is becoming more popular; since record growth in 2020, sales of plant-based foods in the United States rose to $7.4 billion last year, according to the Plant Based Foods Association.
If you're looking to give your snacks more of a plant slant, Thistle compiled a list of plant-based snack recipes from allrecipes.com—perfect for when you're on the go. Nutritional data for items listed—like micronutrients in fruits, or protein in chickpeas—came from data listed in the U.S. Department of Agriculture's FoodData Central.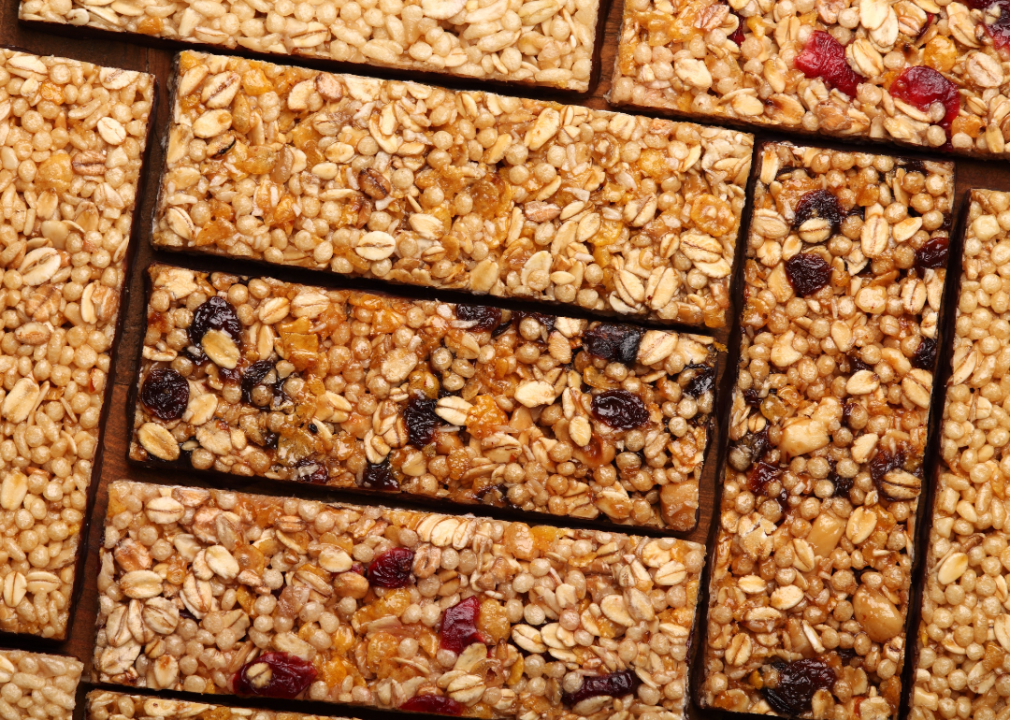 Canva
Oatmeal energy bars
Full of energizing ingredients like oats, cashews, sunflower seeds, flax meal, and more, these oatmeal energy bars make for the perfect grab-and-go snack during a busy day. Oats and flax meal are also excellent sources of dietary fiber, which regulates blood insulin and cholesterol levels. Fiber is important for digestive health by moving food through the tract and preventing constipation. The use of cashews, sunflower seeds, and almond butter also boost the amount of plant-based protein in every bite.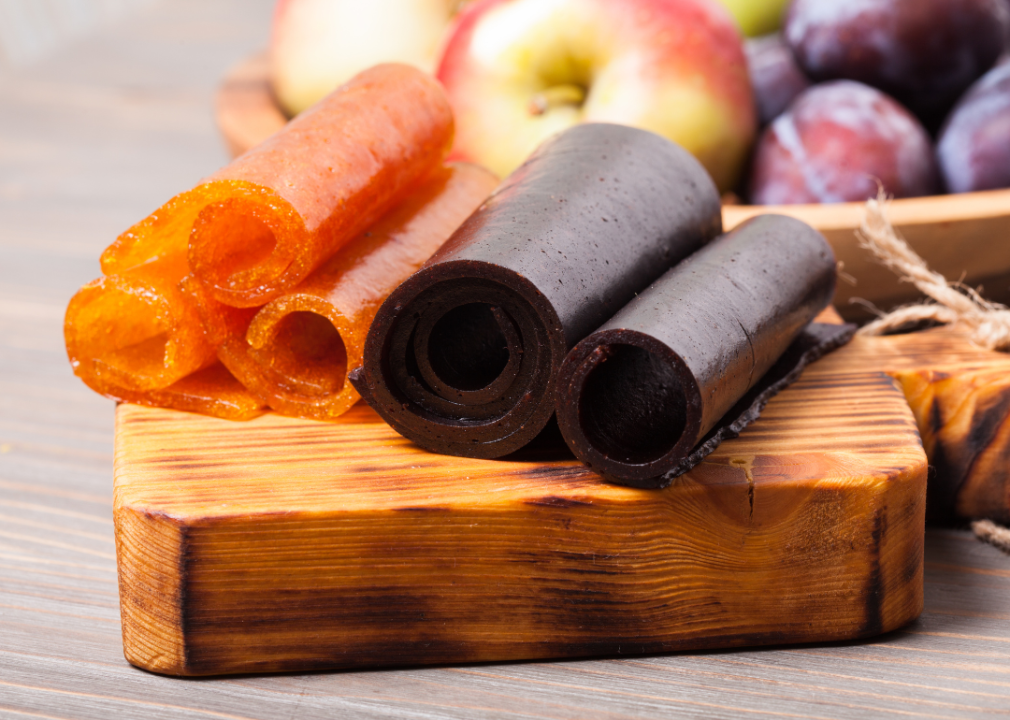 Canva
Fruit leather
No need to waste money on heavily processed roll-up fruit snacks at the store when it's easy to make a cleaner plant-based version at home. Using four simple ingredients—sugar, lemon juice, apples, and pears—this flavorful fruit leather can be stored at room temperature, making it an easy snack to travel with. Note that this snack does call for a significant amount of sugar, so consider it a treat. Unlike candy and soda though, fruit provides a plethora of micronutrients including vitamin C, which benefits the immune system. Both fruits also contain pectin, a type of prebiotic that nourishes the good bacteria in your gut.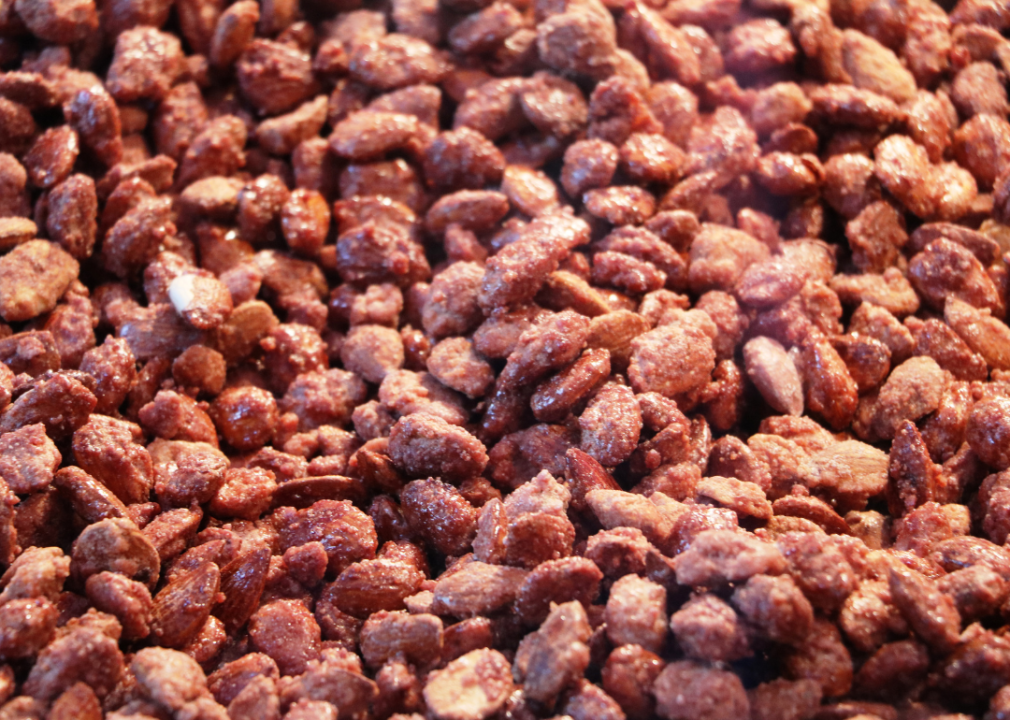 Canva
Sweet and spicy almonds
These sweet and spicy almonds are an easy snack to share with a crowd that's a level up from a boring bag of chips. Almonds provide a boost of protein and fiber, making the snack satiating compared to typical party snack go-to's. Nuts are also an easy source of monounsaturated fat in the diet, which can improve your cholesterol levels, reduce inflammation, and benefit your heart health. In particular, almonds are known for being high in vitamin E, which works as an antioxidant and improves immune function.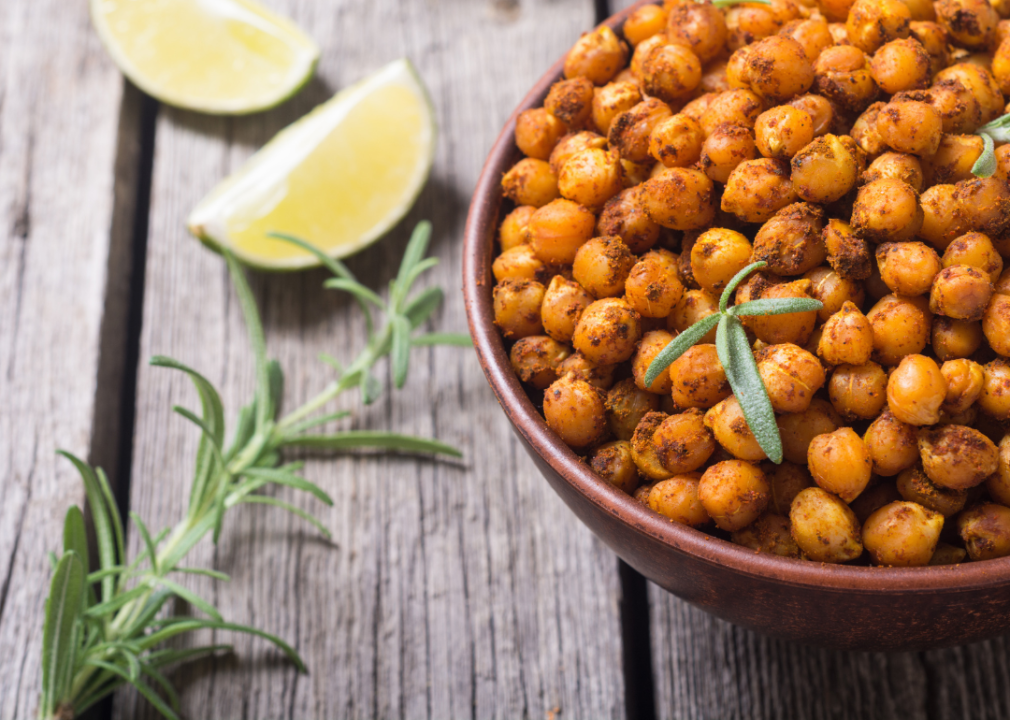 Canva
Spiced air-fried chickpeas
Another easy-to-make salty snack to share are these spiced air-fried chickpeas. Seasoned with paprika, garlic, cumin, and nutritional yeast, these chickpeas are packed with flavor in every bite. Chickpeas are also known for being a beneficial plant-based protein, with around 15 grams of muscle-building protein per one cup. Plus, one cup of chickpeas has 12 grams of dietary fiber, keeping your body satiated.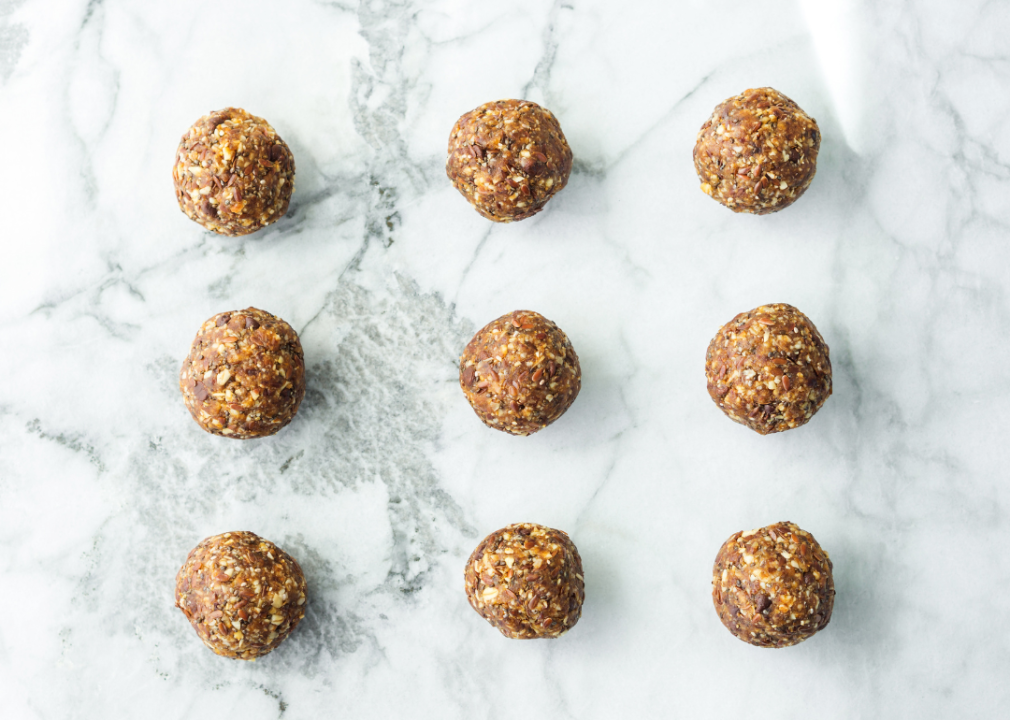 Canva
Cinnamon bun balls
This simple snack provides the delicious taste of a cinnamon bun, but in a healthier plant-based bite. These cinnamon bun balls are made with four simple ingredients—walnuts, cinnamon, cardamom, and Medjool dates. Walnuts are a rich source of alpha-linolenic acid (ALA), a type of polyunsaturated omega-3 fat that can only be obtained through diet. ALA reduces the risk of heart disease, and lowers cholesterol as well as blood pressure. Medjool dates bring natural sweetness to the recipe and are rich in dietary fiber, potassium, magnesium, and copper. Prep a large batch of these for easy snacking throughout the week.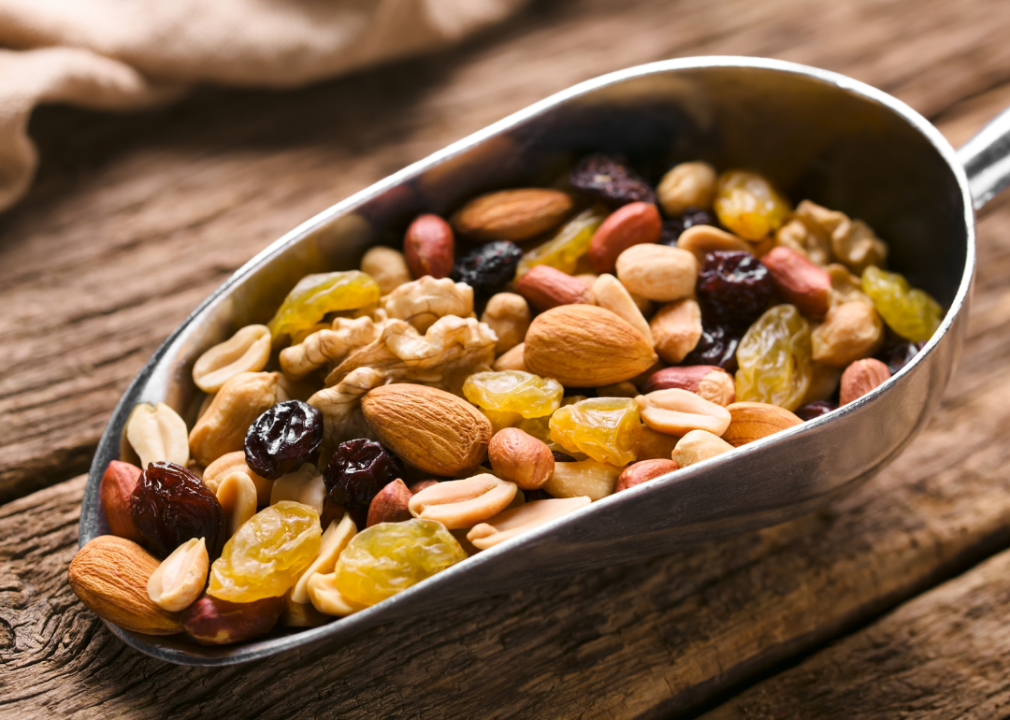 Canva
Terrific trail mix
Reap the health benefits of multiple fruits at once with this terrific trail mix, containing five different types of dried fruits—dried prunes, apricots, pears, apples, and a choice of raisins, cherries, or cranberries. This trail mix boasts a wide variety of micronutrients including iron, copper, magnesium, calcium, potassium, plus vitamins A, C, K, B3, B6, and E. Adding sunflower seeds and nuts boosts the satiety of the snack with healthy fats, fiber, and some protein.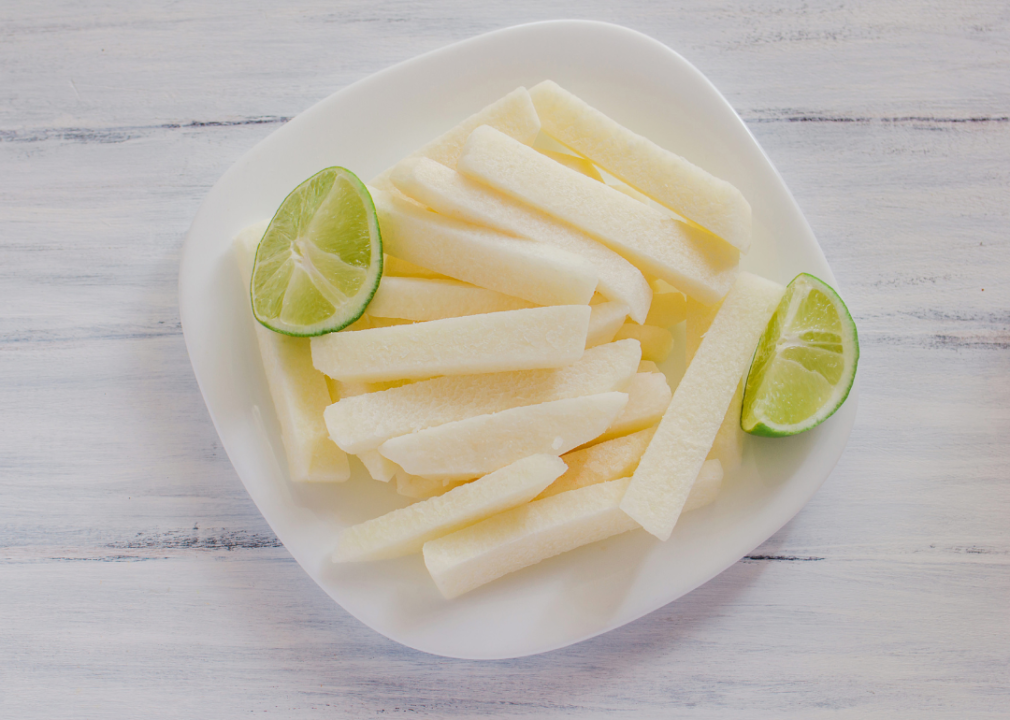 Canva
Mexican jicama snack
Jicama makes for a crunchy, refreshing finger food, and this Mexican-inspired snack is easy to throw together. Simply coat french-fry sized sticks of jicama with lime juice and crushed red pepper. Jicama is full of potassium, which supports normal cell function and blood pressure. For an extra boost of nutrients, serve this Mexican jicama snack with a side of guacamole for a boost in fiber and extra monounsaturated fat from the avocado.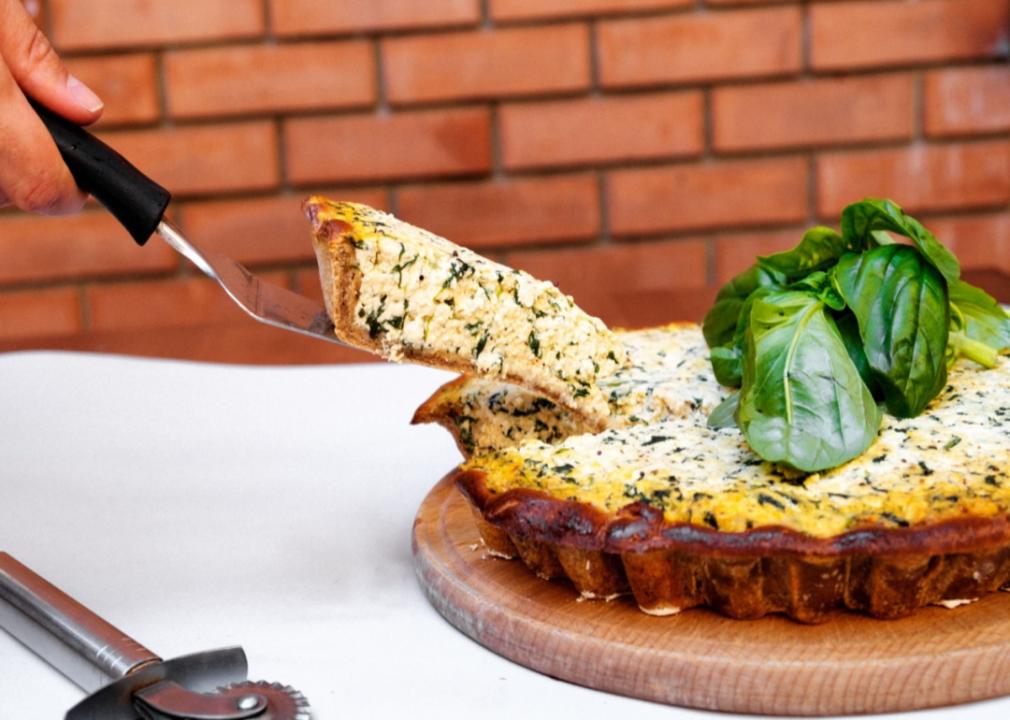 Puzurin Mihail // Shutterstock
Eggless tofu spinach quiche
The eggless tofu spinach quiche uses tofu instead, a popularly used plant-based protein that is cholesterol-free, low in saturated fat, and high in polyunsaturated fats. It also calls for an entire package of spinach, which is known for containing a significant amount of folate—a natural form of vitamin B9 that helps to form DNA and RNA as well as healthy red blood cells, both vital for fetal development during pregnancy. This snack does call for the use of cheese and a pre-made pie crust, so to keep this truly plant-based, look for plant-based alternatives in the store to swap out.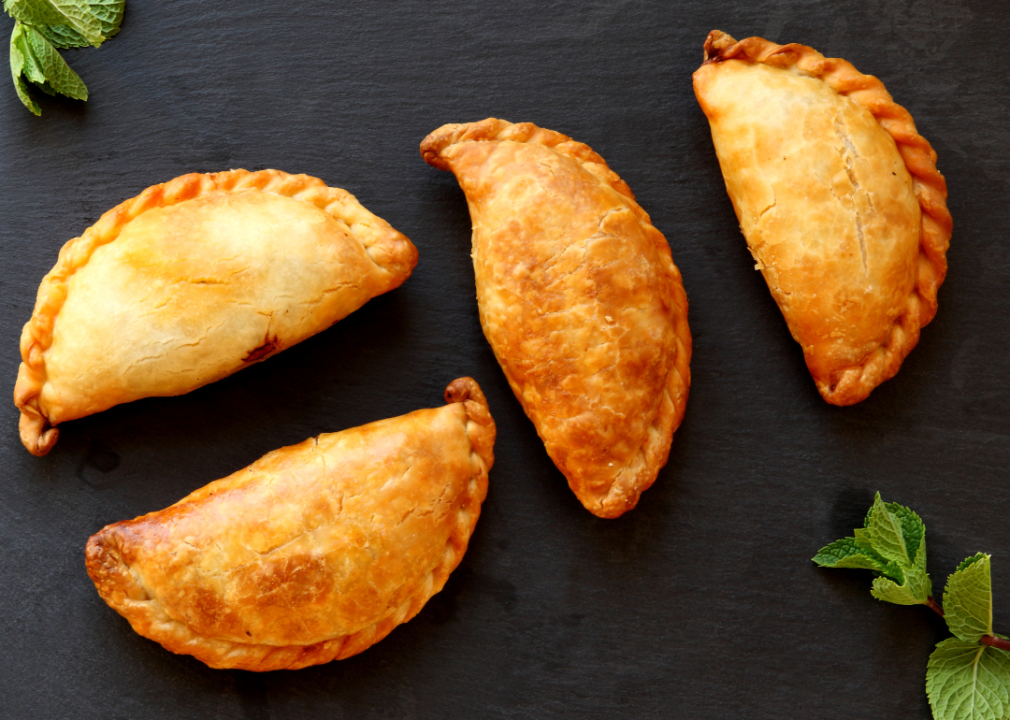 Canva
Vegan Puerto Rican empanadas
For a unique afternoon snack, whip up a batch of these vegan Puerto Rican empanadas. The empanada filling is made with textured vegetable protein granules, a complete protein from defatted soy flour that contains around 9 grams of protein per 1/4 cup serving. TVP is also rich in copper, offering 77% of the recommended daily value in a serving. Copper is an essential micronutrient for energy production, iron metabolism, and overall brain health.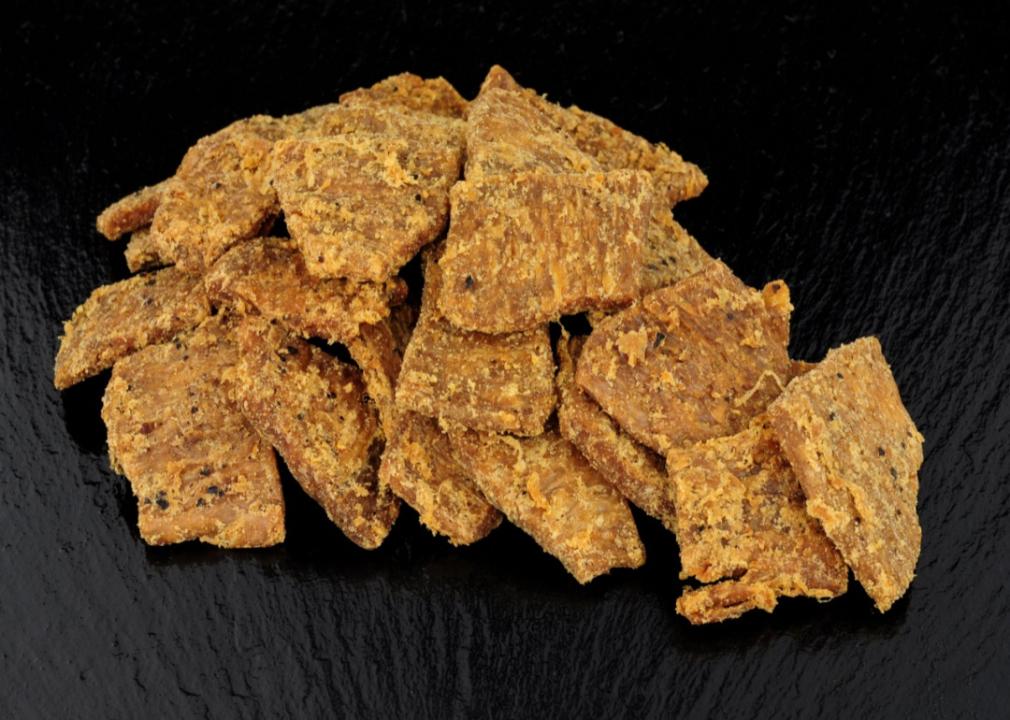 Philip Kinsey // Shutterstock
Beyond Beef jerky
While this Beyond Beef jerky does mention a particular brand, any plant-based "ground beef" option can be used. Make a tasty plant-based jerky for an easy protein fix during road trips, long hikes, or even busy days in the office. One serving provides around 13 grams of protein, which is critical for the body to build and repair bones, body tissues, and muscles. Be sure to block off time for this recipe—the jerky will have to sit overnight before going in a dehydrator for over two hours.
This story originally appeared on Thistle and was produced and
distributed in partnership with Stacker Studio.