Best-performing stocks last week
Published 11:00 pm Monday, December 5, 2022

photofriday // Shutterstock
Best-performing stocks last week
Stacker compiled a list of the best-performing stocks in the S&P 500 last week using data from IEX Cloud. Stocks are ranked based on percent price change from Nov. 28 to Dec. 2. All stocks in the S&P 500 listed on Barchart were considered.
Industries with the most stocks in the top 25
#1. Health Care: 6
#2. Communication Services: 4
#2. Consumer Discretionary: 4
#2. Information Technology: 4
#2. Materials: 4
The highest performing stock on the list returned +17.6% last week. Read on to see which companies made the list.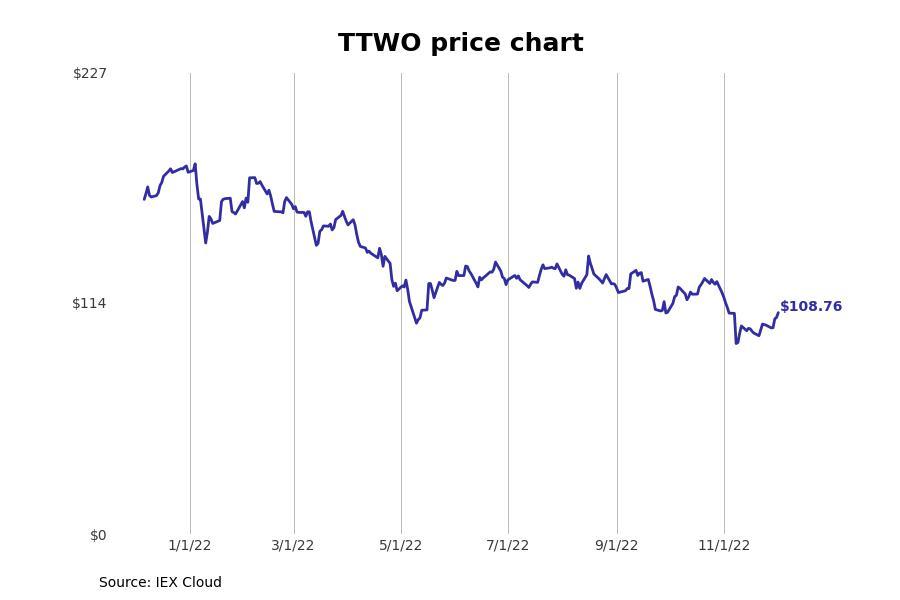 Stacker
#25. Take-Two Interactive (TTWO)
– Last week price change: +7.4% (+$7.50)
– Industry: Communication Services – Interactive Home Entertainment
Stacker
#24. Ceridian (CDAY)
– Last week price change: +7.4% (+$4.81)
– Industry: Information Technology – Application Software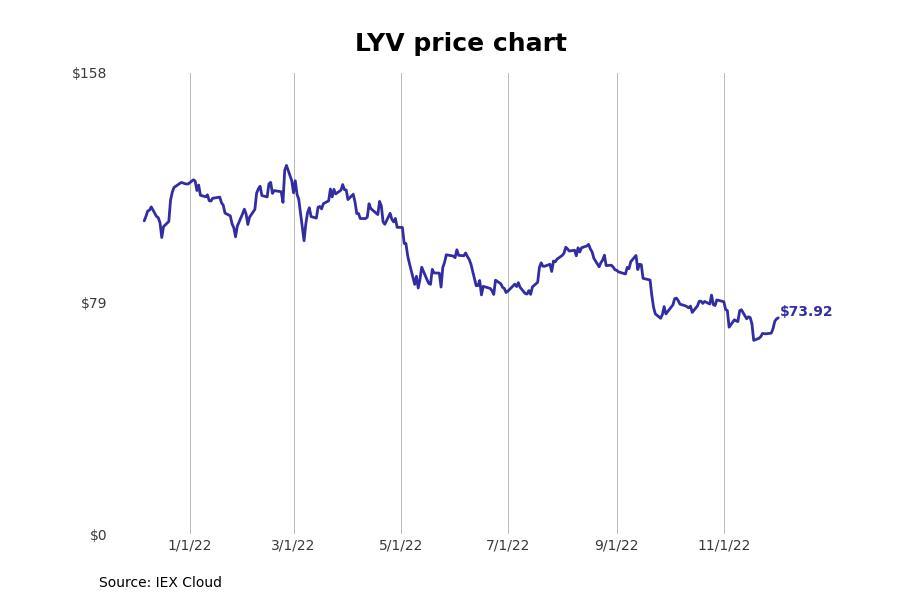 Stacker
#23. Live Nation Entertainment (LYV)
– Last week price change: +7.6% (+$5.23)
– Industry: Communication Services – Movies & Entertainment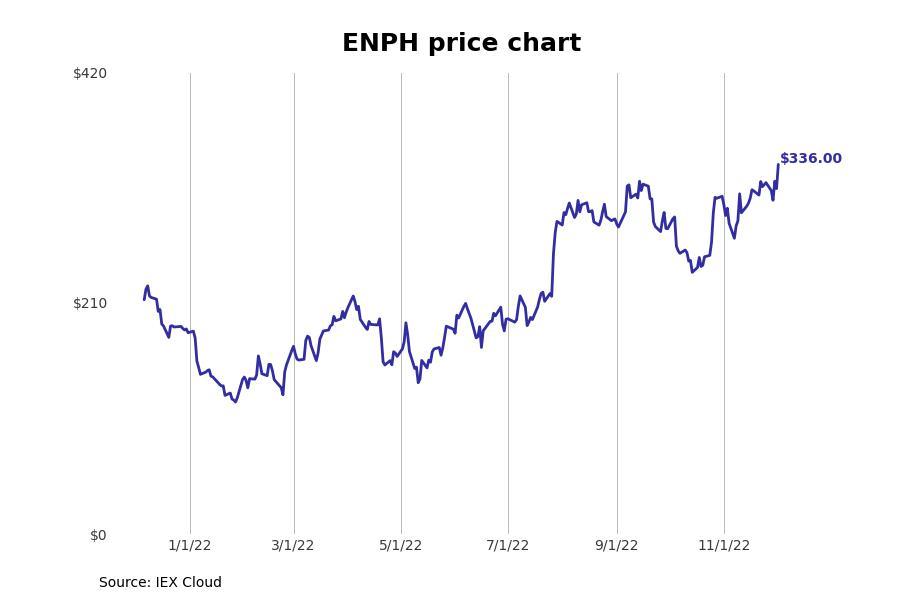 Stacker
#22. Enphase (ENPH)
– Last week price change: +7.6% (+$23.79)
– Industry: Information Technology – Electronic Components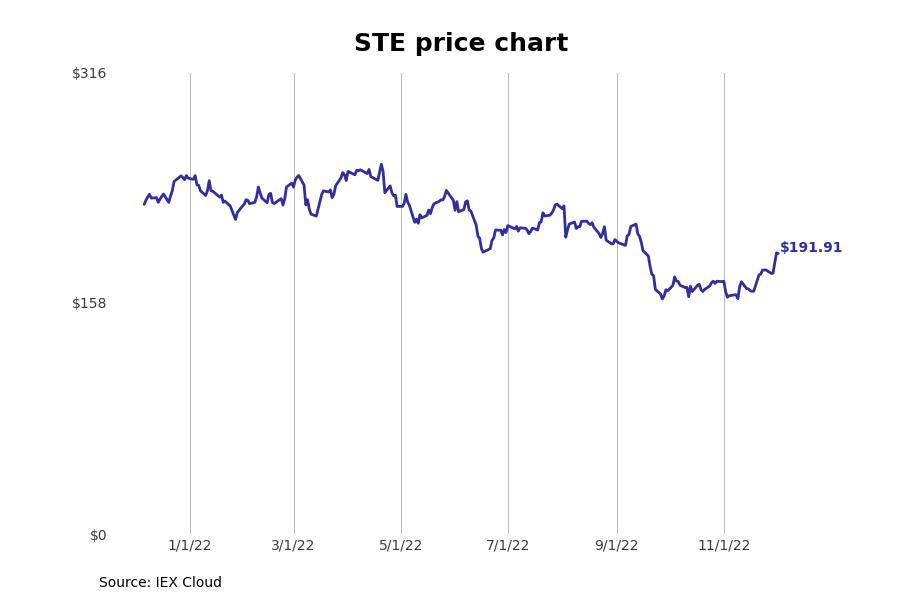 Stacker
#21. Steris (STE)
– Last week price change: +7.7% (+$13.67)
– Industry: Health Care – Health Care Equipment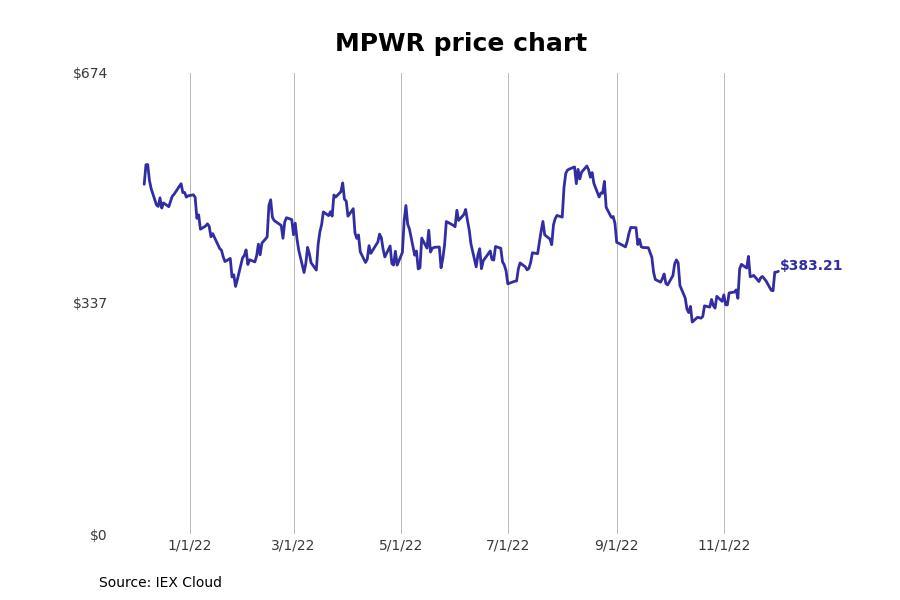 Stacker
#20. Monolithic Power Systems (MPWR)
– Last week price change: +7.8% (+$27.72)
– Industry: Information Technology – Semiconductors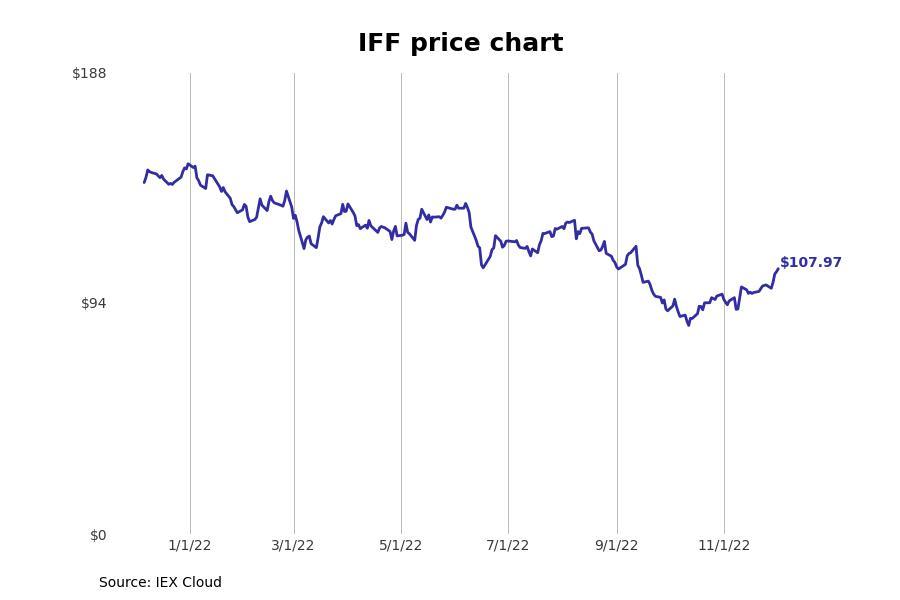 Stacker
#19. International Flavors & Fragrances (IFF)
– Last week price change: +8.0% (+$7.99)
– Industry: Materials – Specialty Chemicals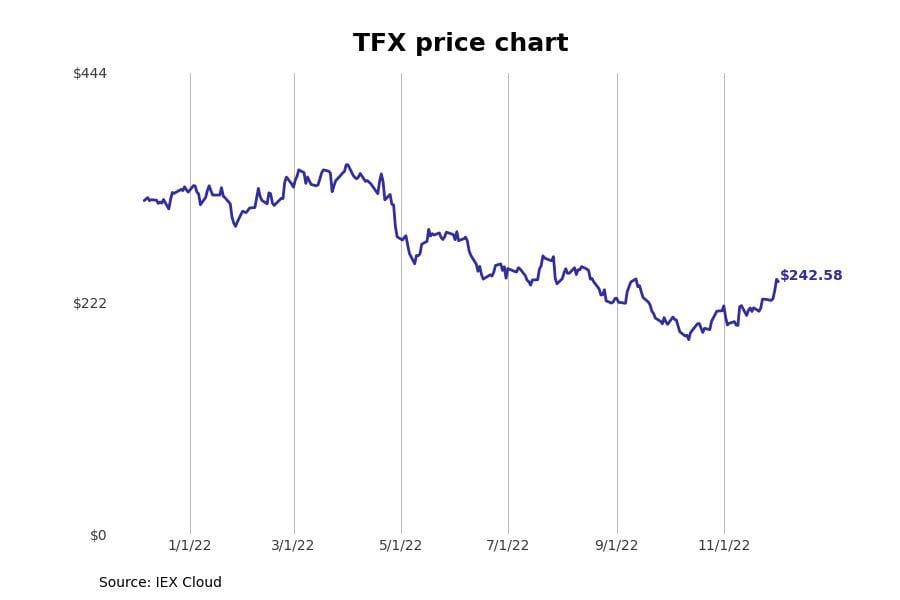 Stacker
#18. Teleflex (TFX)
– Last week price change: +8.1% (+$18.09)
– Industry: Health Care – Health Care Equipment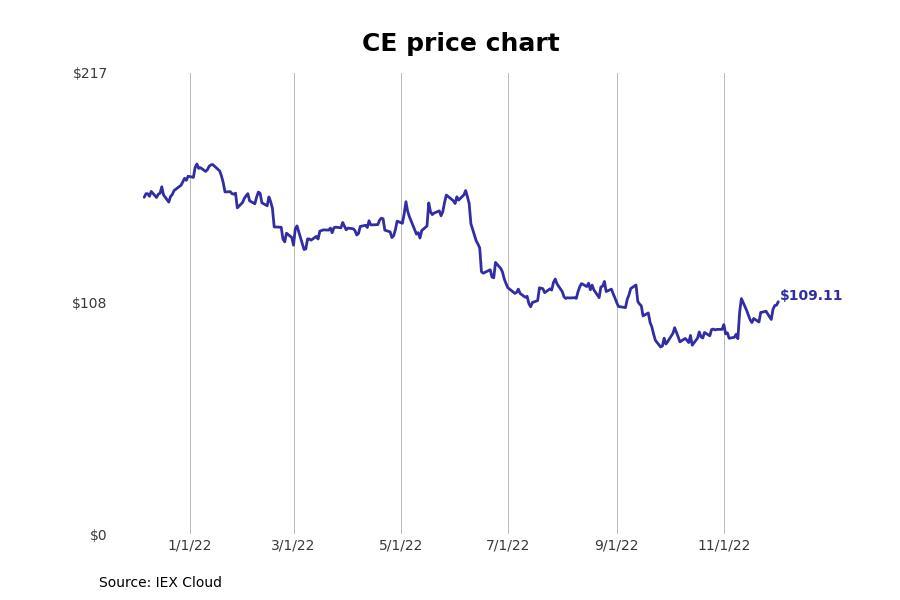 Stacker
#17. Celanese (CE)
– Last week price change: +8.3% (+$8.34)
– Industry: Materials – Specialty Chemicals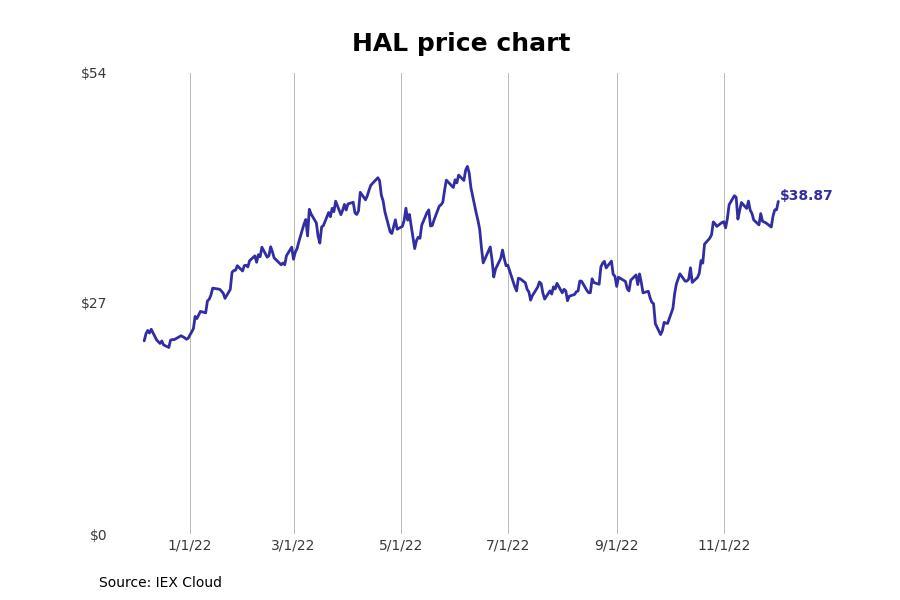 Stacker
#16. Halliburton (HAL)
– Last week price change: +8.3% (+$2.99)
– Industry: Energy – Oil & Gas Equipment & Services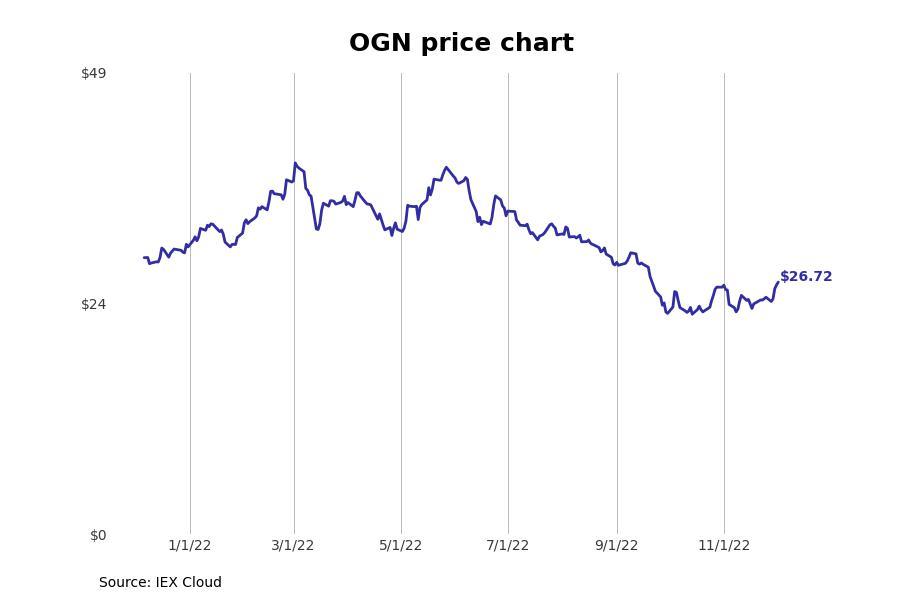 Stacker
#15. Organon & Co. (OGN)
– Last week price change: +8.4% (+$2.06)
– Industry: Health Care – Pharmaceuticals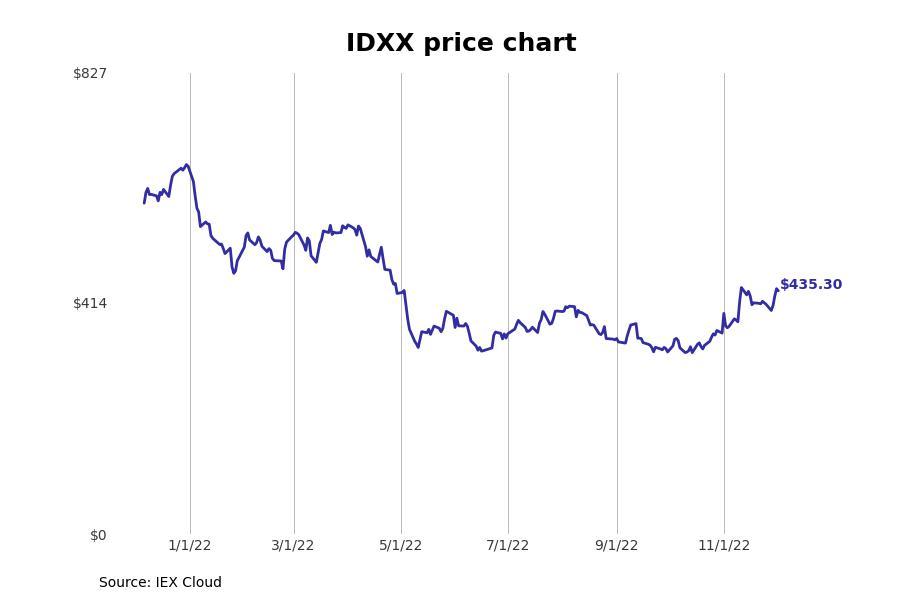 Stacker
#14. Idexx Laboratories (IDXX)
– Last week price change: +8.8% (+$35.20)
– Industry: Health Care – Health Care Equipment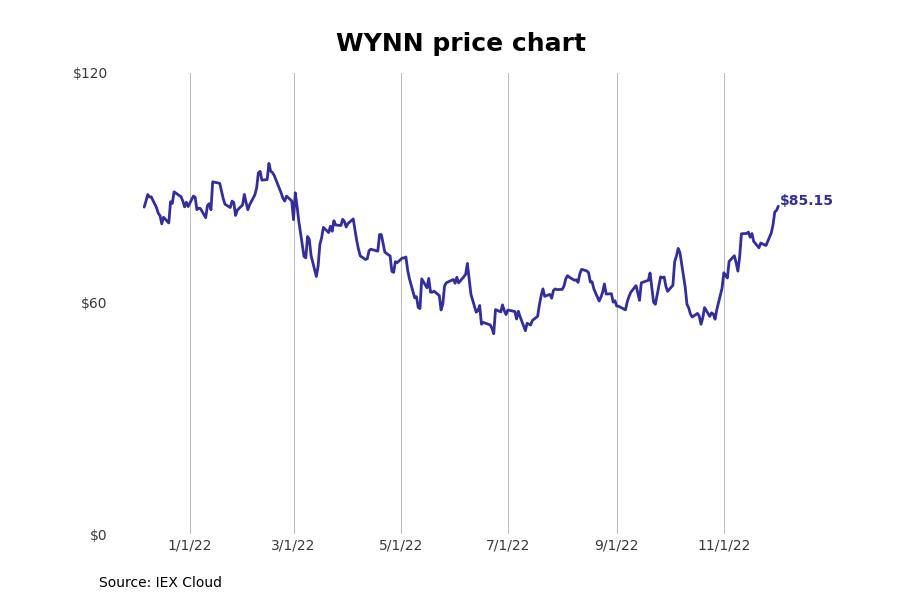 Stacker
#13. Wynn Resorts (WYNN)
– Last week price change: +8.9% (+$6.95)
– Industry: Consumer Discretionary – Casinos & Gaming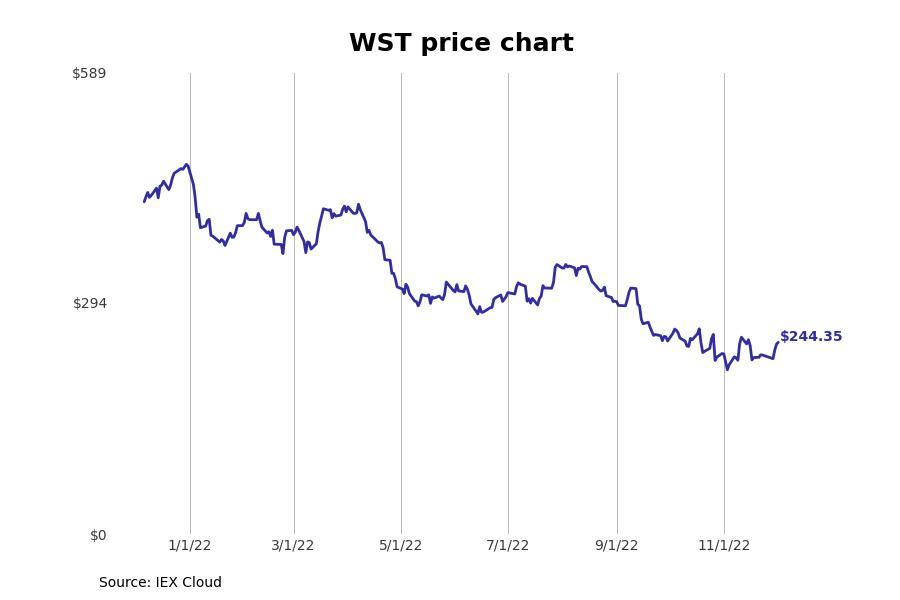 Stacker
#12. West Pharmaceutical Services (WST)
– Last week price change: +9.0% (+$20.17)
– Industry: Health Care – Health Care Supplies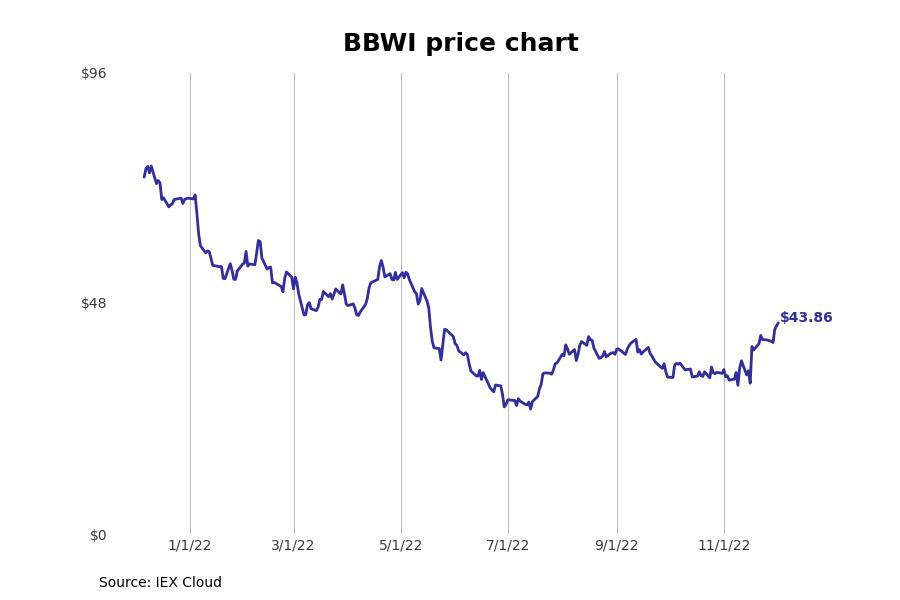 Stacker
#11. Bath & Body Works (BBWI)
– Last week price change: +9.5% (+$3.80)
– Industry: Consumer Discretionary – Specialty Stores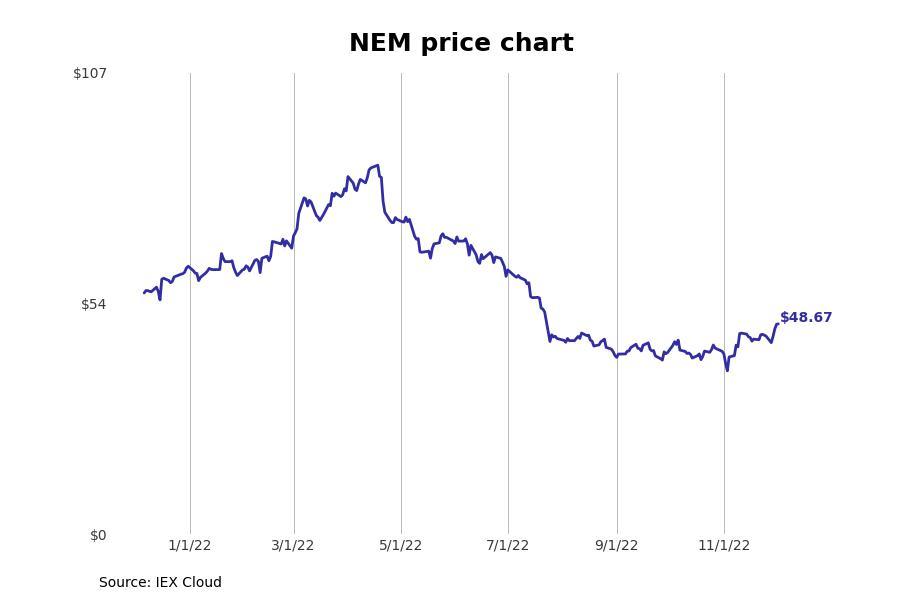 Stacker
#10. Newmont (NEM)
– Last week price change: +9.8% (+$4.35)
– Industry: Materials – Gold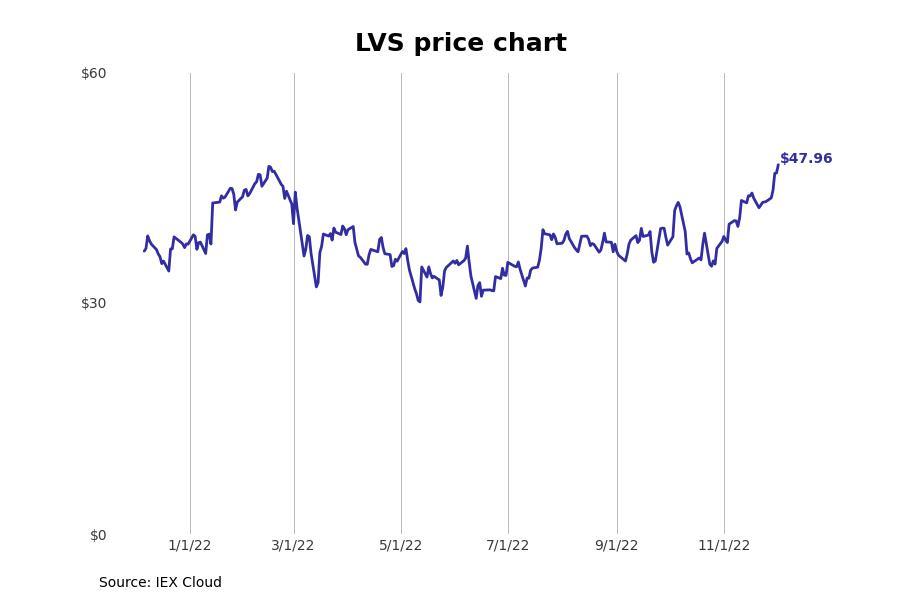 Stacker
#9. Las Vegas Sands (LVS)
– Last week price change: +9.9% (+$4.31)
– Industry: Consumer Discretionary – Casinos & Gaming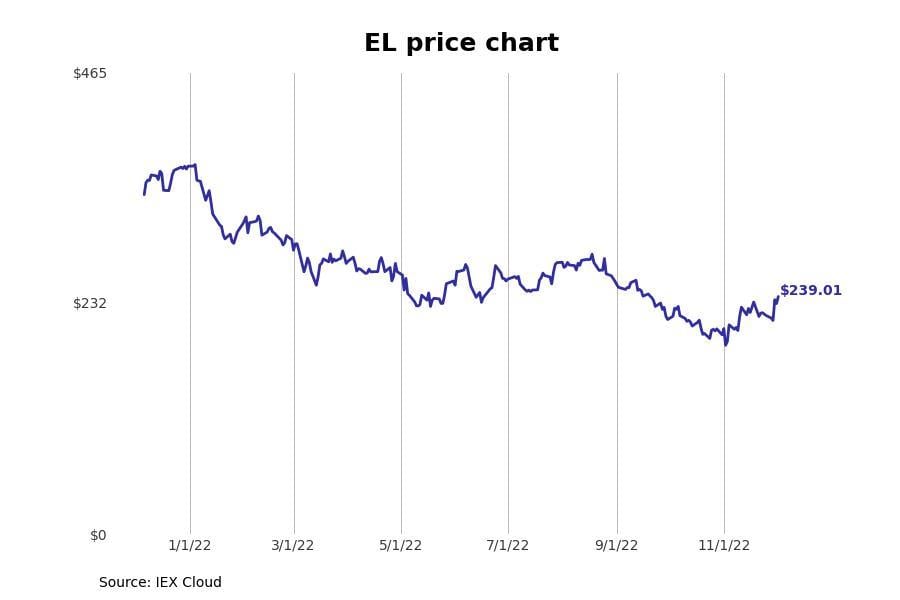 Stacker
#8. The Estée Lauder Companies (EL)
– Last week price change: +10.0% (+$21.71)
– Industry: Consumer Staples – Personal Products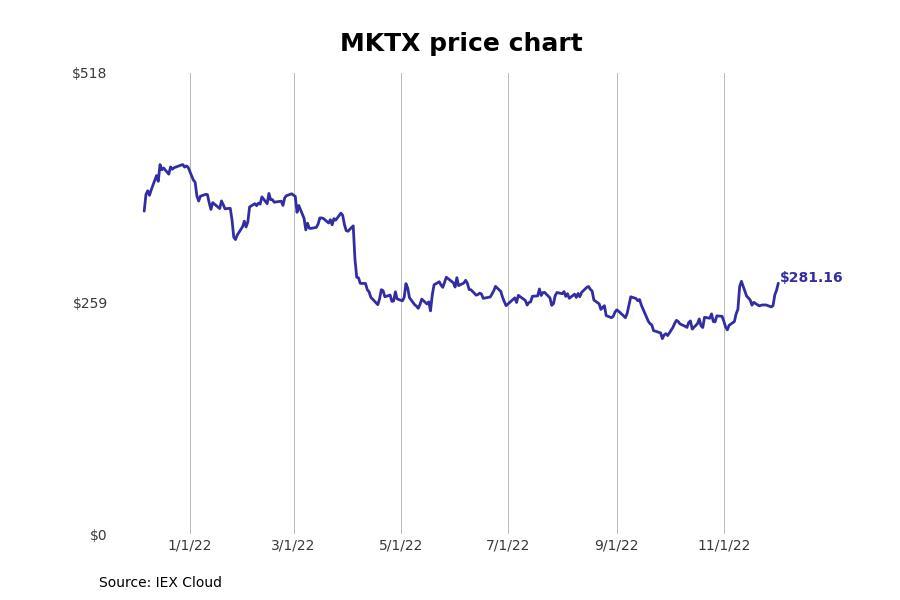 Stacker
#7. MarketAxess (MKTX)
– Last week price change: +10.4% (+$26.54)
– Industry: Financials – Financial Exchanges & Data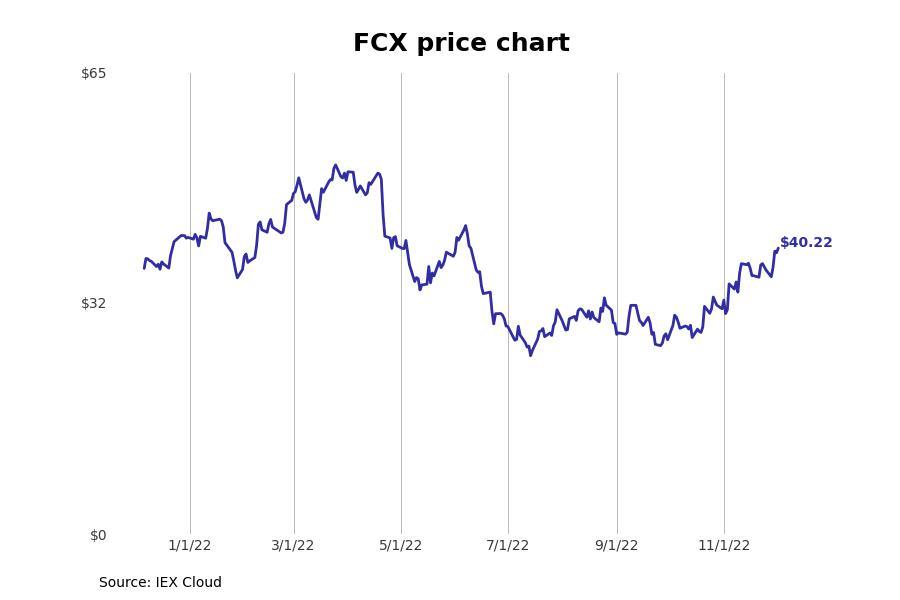 Stacker
#6. Freeport-McMoRan (FCX)
– Last week price change: +11.1% (+$4.03)
– Industry: Materials – Copper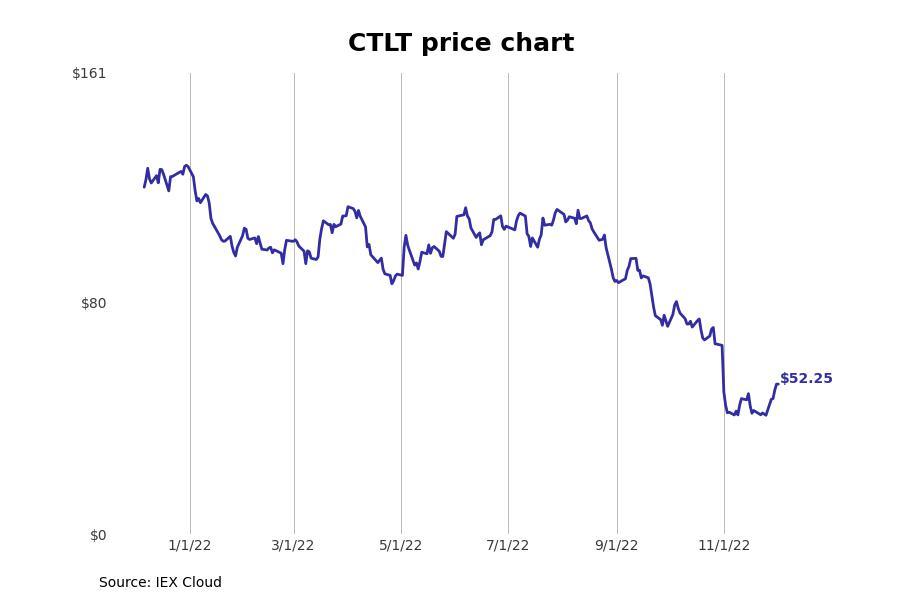 Stacker
#5. Catalent (CTLT)
– Last week price change: +11.4% (+$5.33)
– Industry: Health Care – Pharmaceuticals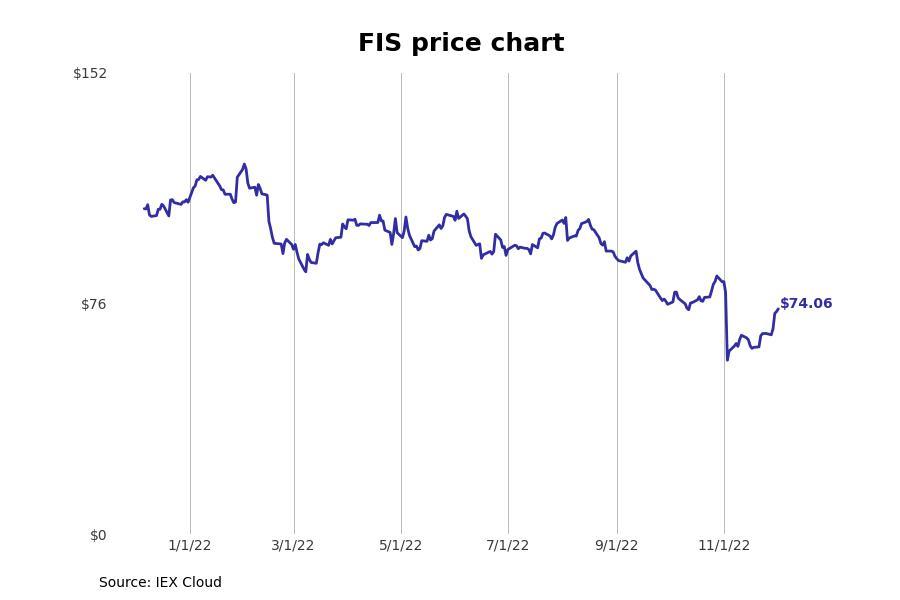 Stacker
#4. FIS (FIS)
– Last week price change: +13.0% (+$8.53)
– Industry: Information Technology – Data Processing & Outsourced Services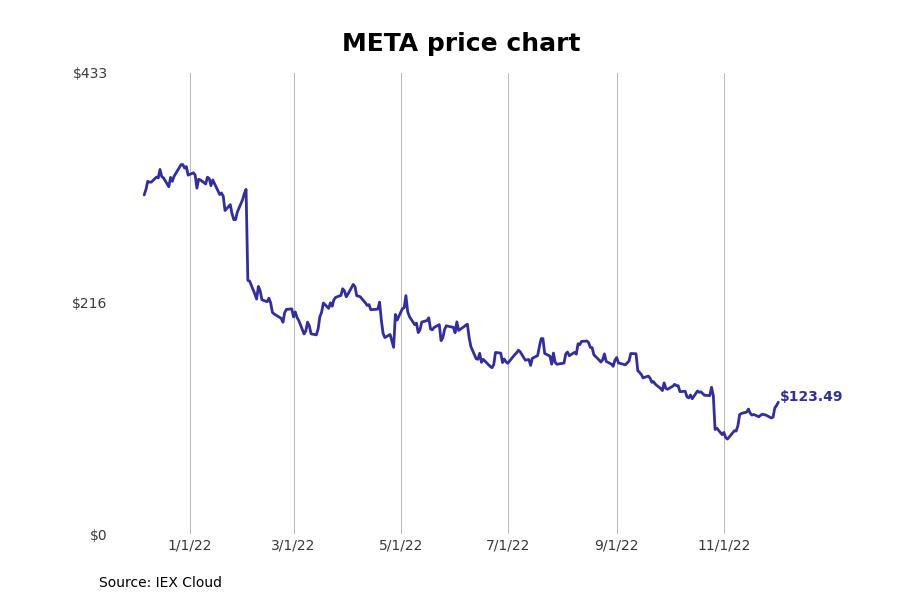 Stacker
#3. Meta Platforms (META)
– Last week price change: +13.5% (+$14.71)
– Industry: Communication Services – Interactive Media & Services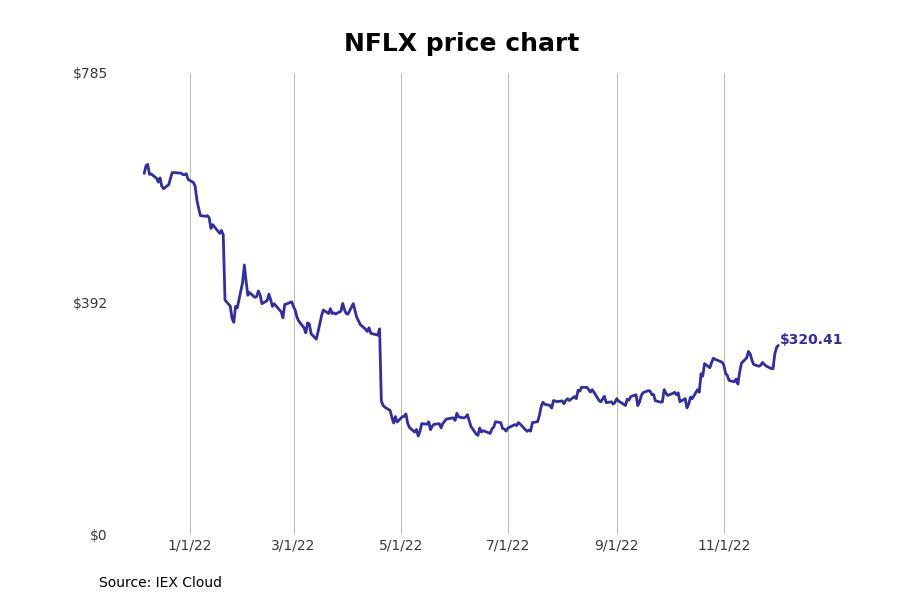 Stacker
#2. Netflix (NFLX)
– Last week price change: +14.0% (+$39.24)
– Industry: Communication Services – Movies & Entertainment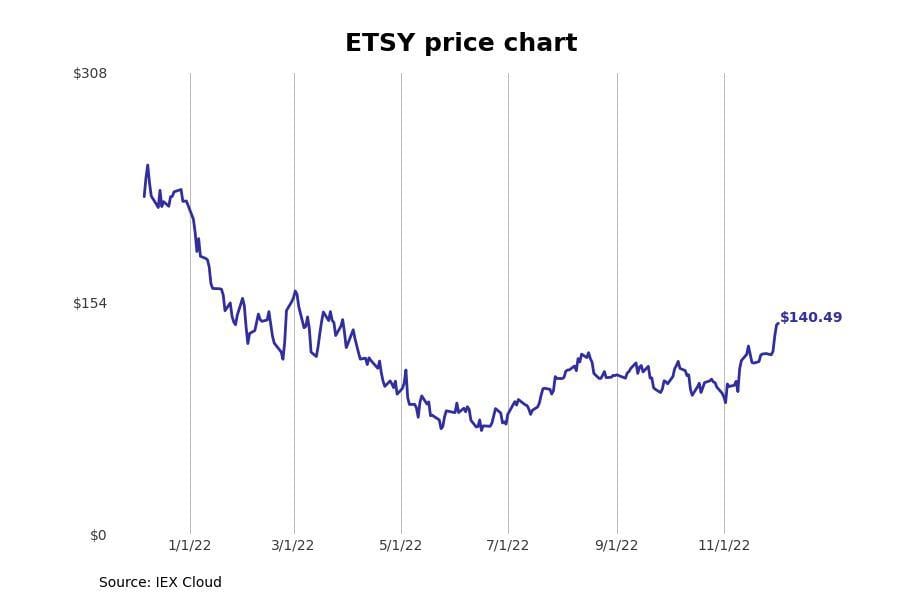 Stacker
#1. Etsy (ETSY)
– Last week price change: +17.6% (+$21.01)
– Industry: Consumer Discretionary – Internet & Direct Marketing Retail