Baby names that dropped in popularity the most in 2021
Published 7:00 pm Wednesday, January 4, 2023

Yulia Sribna // Shutterstock
Baby names that dropped in popularity the most in 2021
Like all fads, the popularity of certain baby names changes. What was all the rage during your parents' generation will not necessarily be popular today. In 1990, Jessica topped the list as the most popular female baby name. In 2021, the name Jessica dropped in popularity to #481.
Social media and pop culture sometimes play a role in naming trends. For example, the name Karen dropped by 263 spots in popularity in 2021, after Karen became a slang word synonymous with entitled white women captured on video exploiting their privilege under the guise of victimhood. Also on the downswing, names ending in "yn"—Jaxtyn, Korbyn, Carolyn, and Lauryn are just some examples of names that dropped in popularity in 2021. Often, parents are eschewing less popular names.
Stacker ranked the top 50 baby names that dropped in popularity in 2021, using data from the Social Security Administration. By subtracting the name's 2020 rank from its 2021 rank, Stacker determined the decrease in each name's popularity (rank indicates where the name fell on the list of popular baby names). In the event of a tie, Stacker used the 2021 rank.
Many of the names that decreased in popularity are considered gender-neutral, though the Social Security Administration considers sex and gender binary variables. Male and female designations were determined using the gender selected on Social Security card applications.
You may also like: What marriage was like the year you were born
Lopolo // Shutterstock
#50. Genesis (male)
– 2021 rank: 973
– 2020 rank: 827
– Change: 146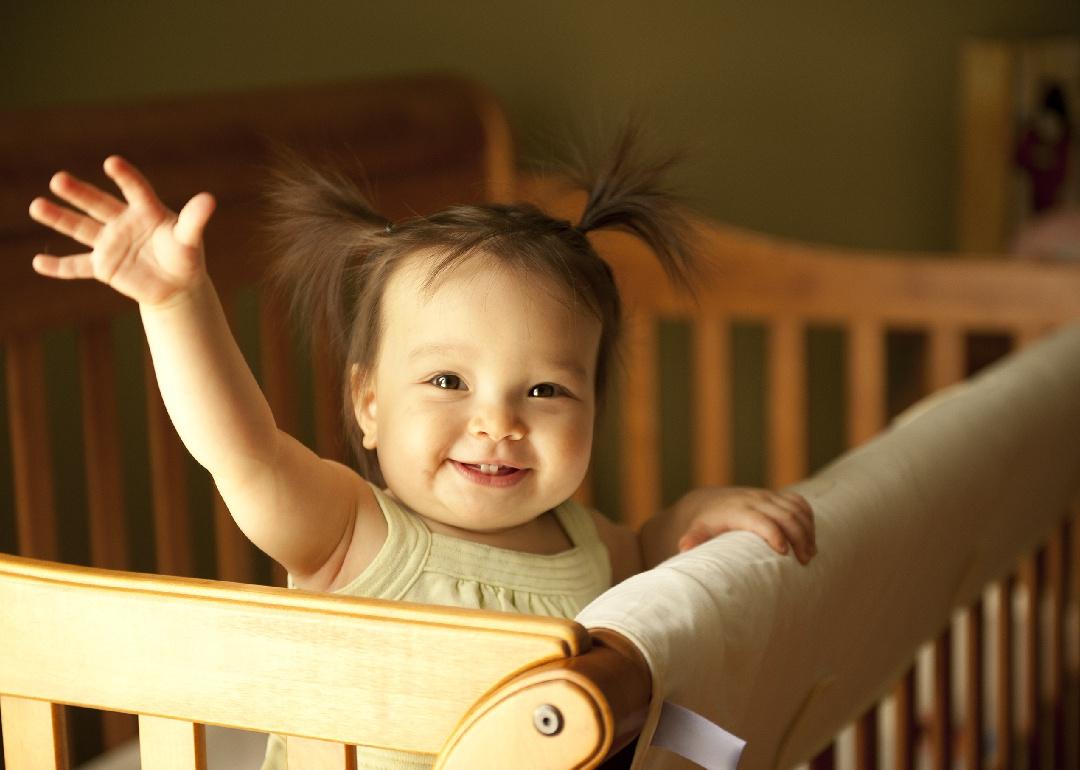 Michael Pettigrew // Shutterstock
#49. Kyleigh (female)
– 2021 rank: 981
– 2020 rank: 835
– Change: 146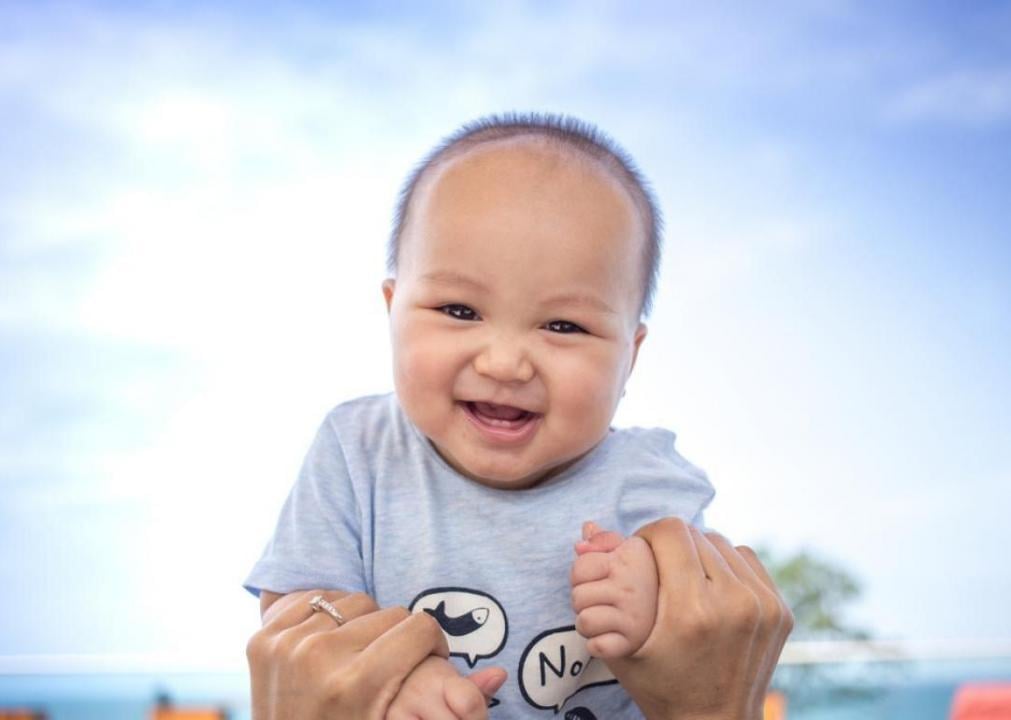 pratan ounpitipong // Shutterstock
#48. Kellan (male)
– 2021 rank: 835
– 2020 rank: 688
– Change: 147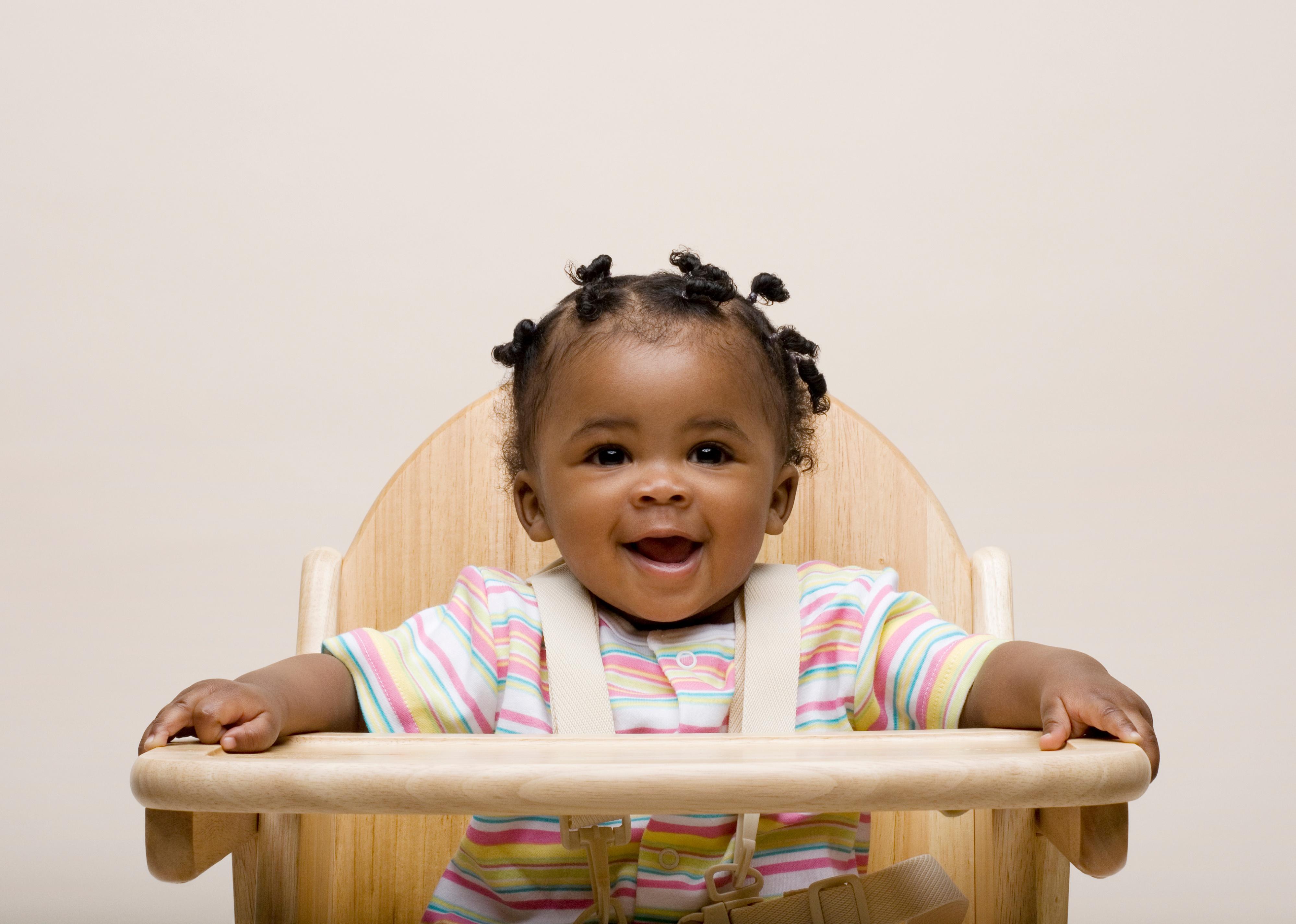 Canva
#47. Annabella (female)
– 2021 rank: 1000
– 2020 rank: 851
– Change: 149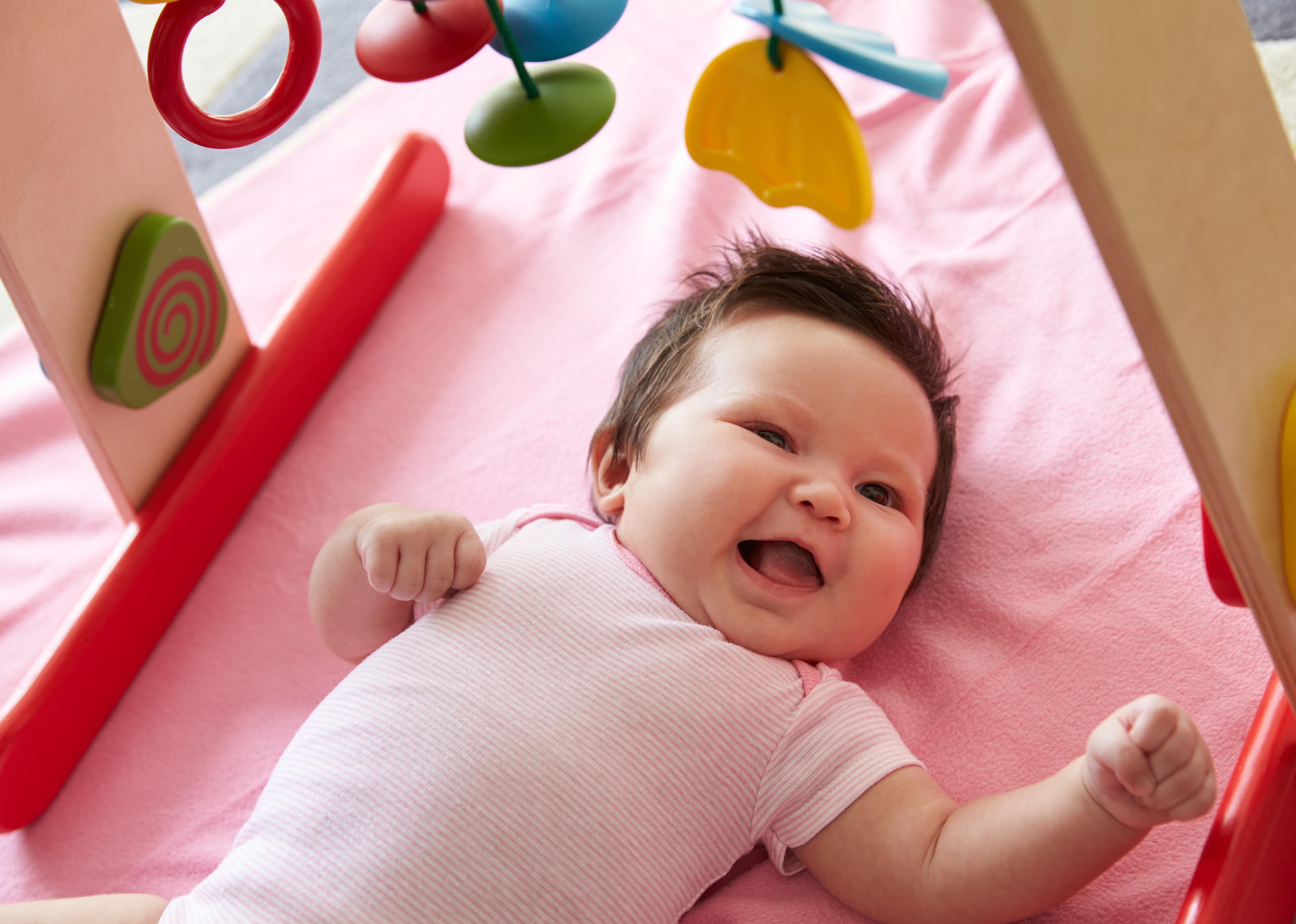 Monkey Business Images // Shutterstock
#46. Maison (male)
– 2021 rank: 1064
– 2020 rank: 915
– Change: 149
You may also like: States with the most single-parent households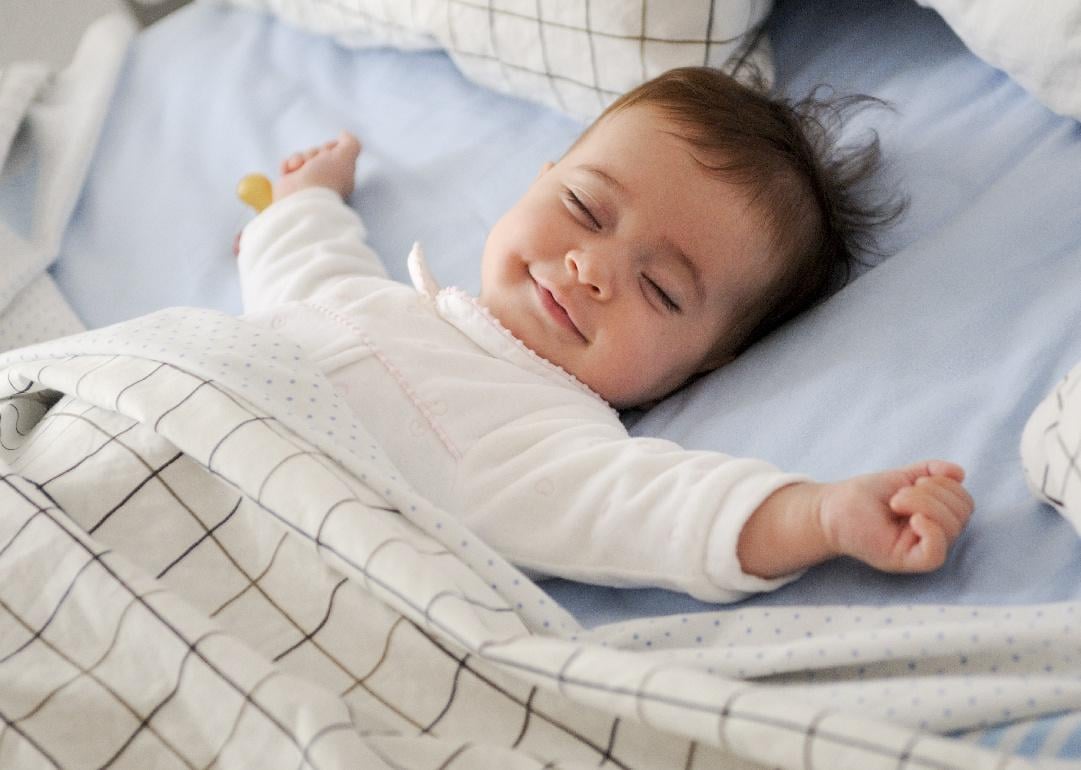 javi_indy // Shutterstock
#45. Korbin (male)
– 2021 rank: 859
– 2020 rank: 709
– Change: 150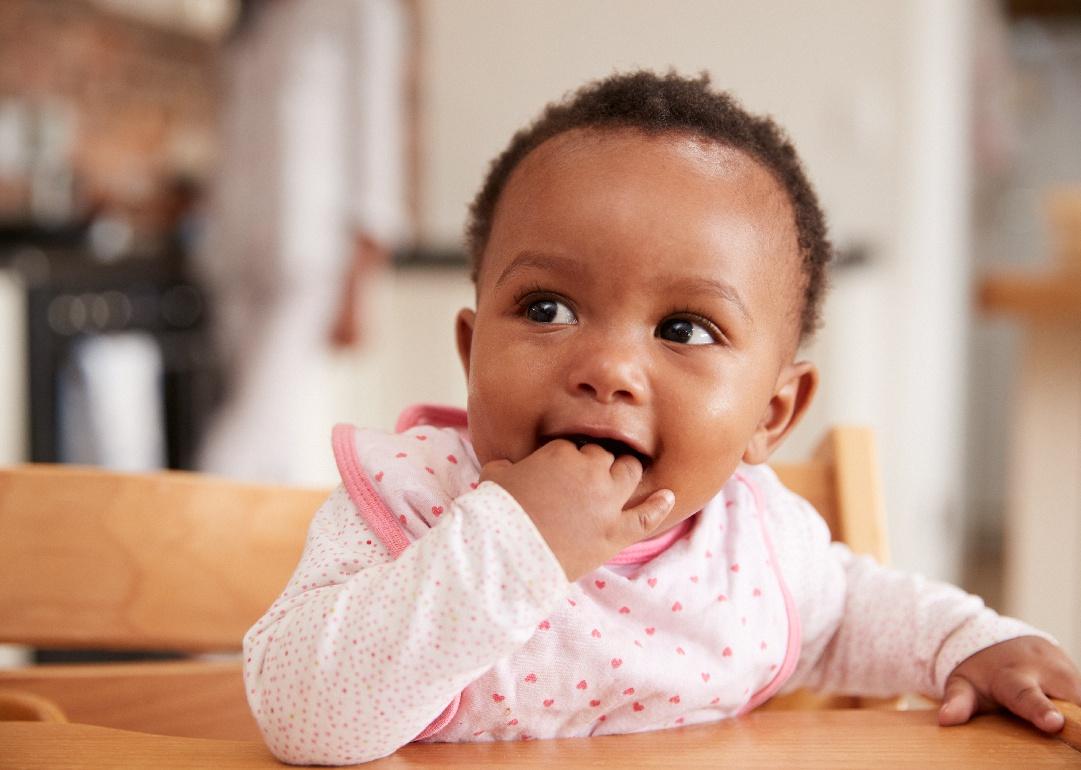 Monkey Business Images // Shutterstock
#44. Elyse (female)
– 2021 rank: 869
– 2020 rank: 719
– Change: 150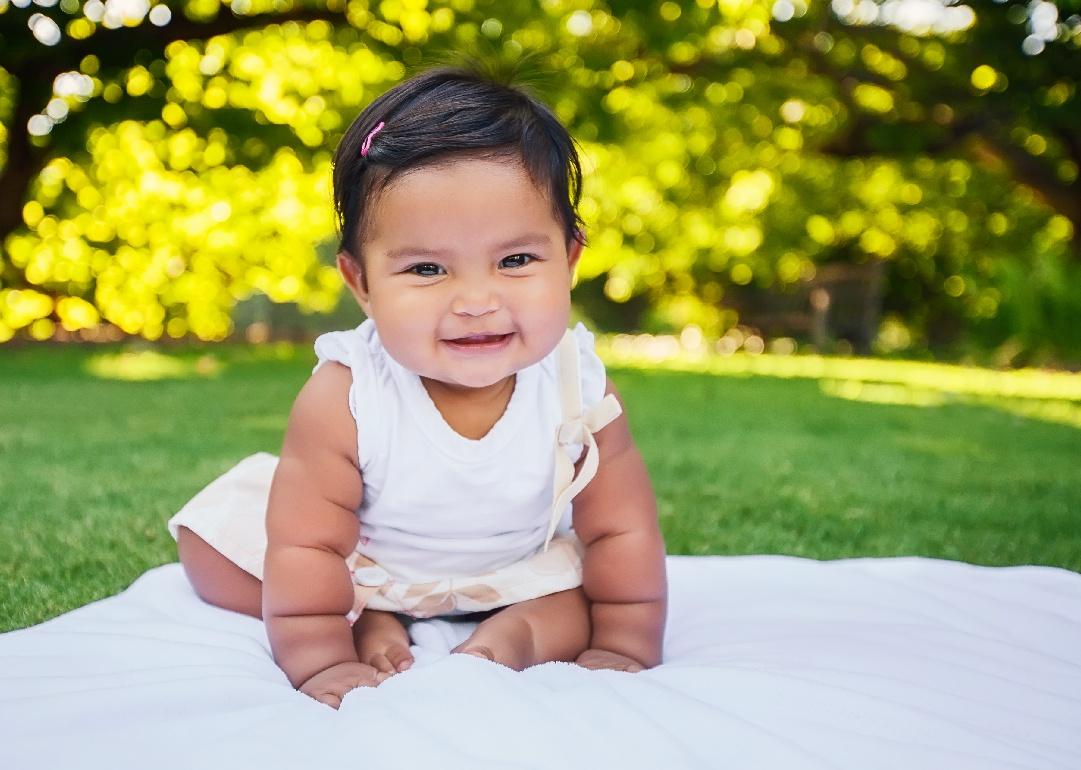 Marlon Lopez MMG1 Design // Shutterstock
#43. Tori (female)
– 2021 rank: 995
– 2020 rank: 845
– Change: 150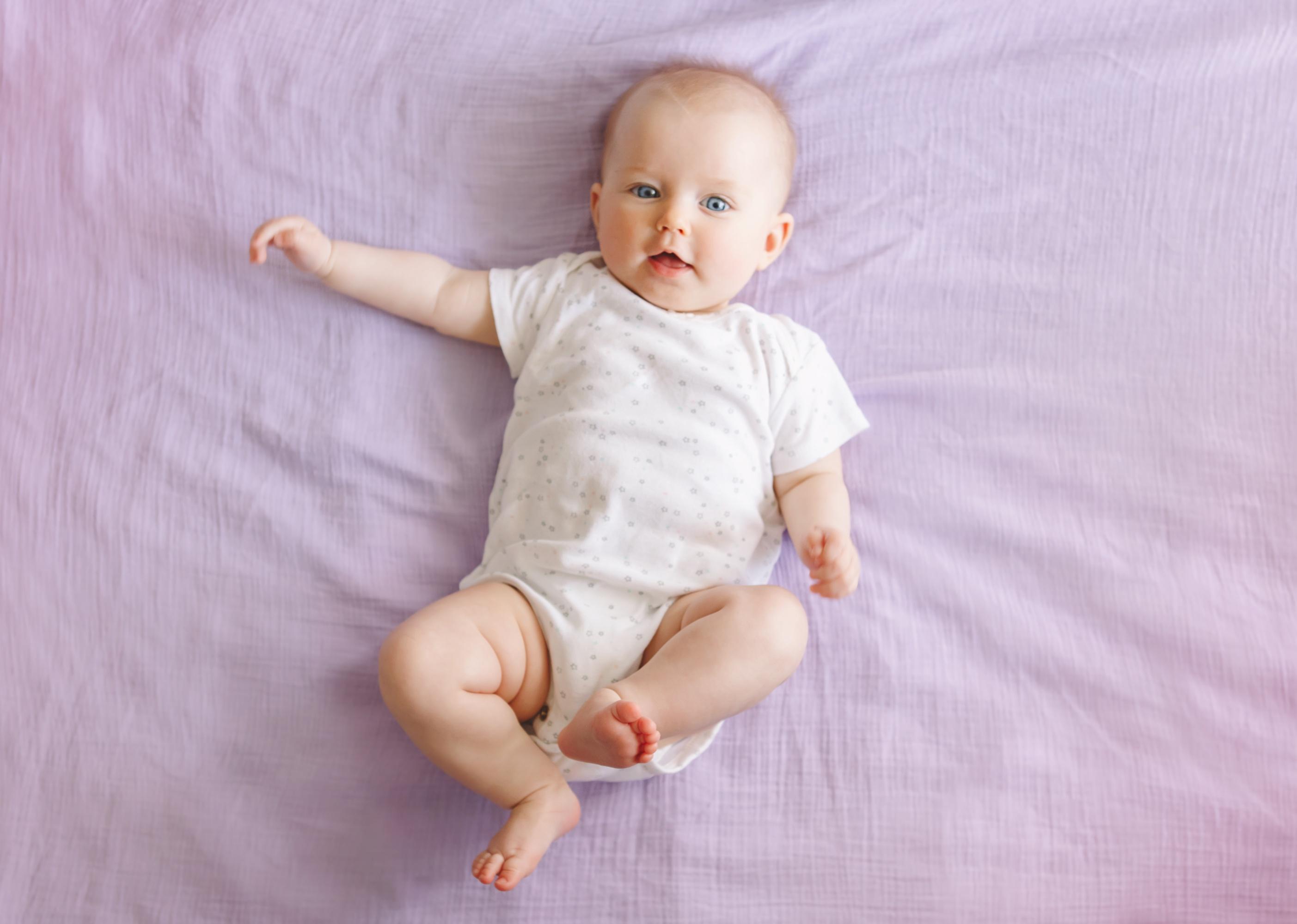 Anna Kraynova // Shutterstock
#42. Brylee (female)
– 2021 rank: 935
– 2020 rank: 781
– Change: 154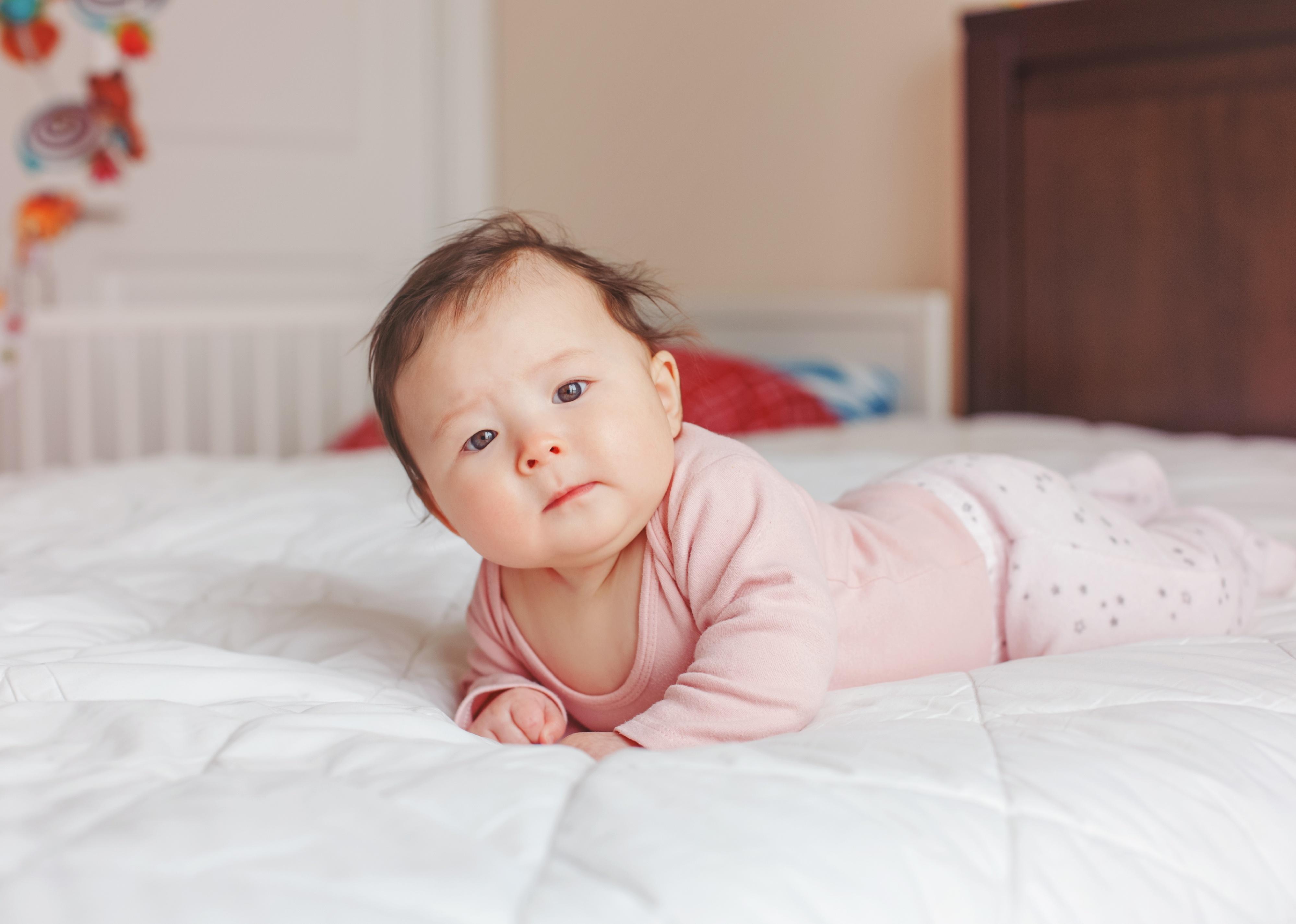 Anna Kraynova // Shutterstock
#41. Aubrielle (female)
– 2021 rank: 949
– 2020 rank: 794
– Change: 155
You may also like: 100 best G-rated movies to watch as a family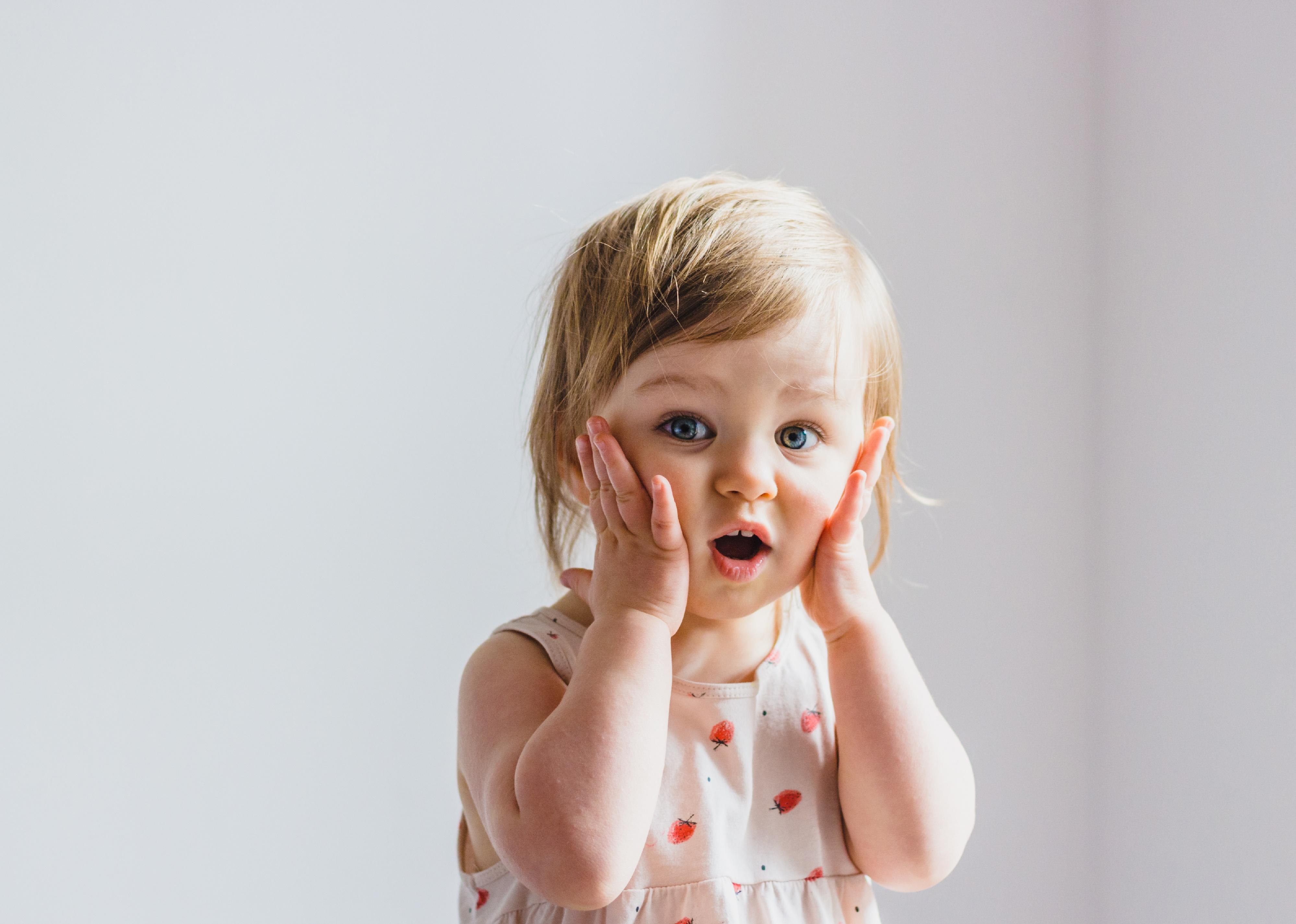 riggleton // Shutterstock
#40. Haylee (female)
– 2021 rank: 942
– 2020 rank: 786
– Change: 156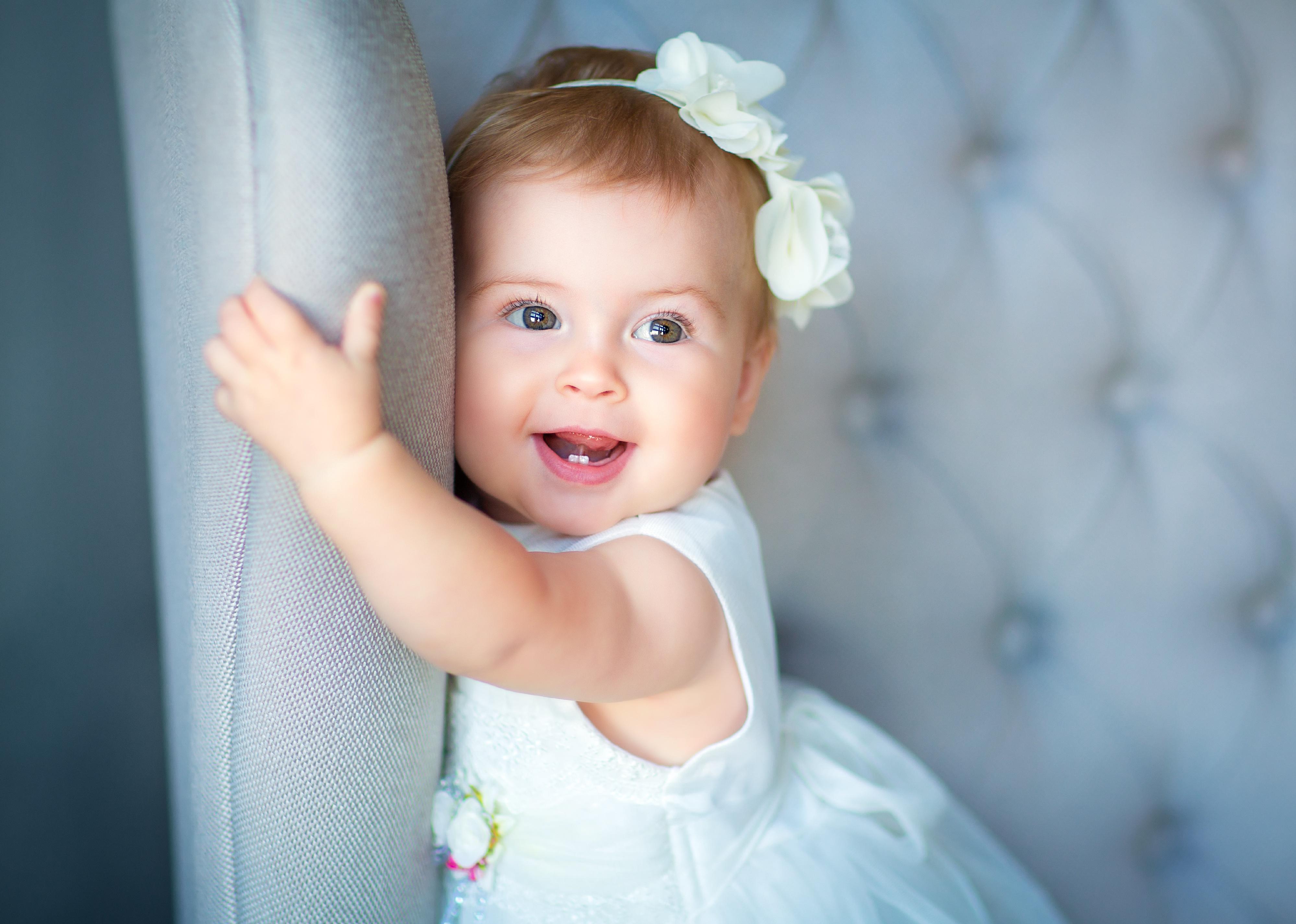 marina shin // Shutterstock
#39. Kamilah (female)
– 2021 rank: 979
– 2020 rank: 823
– Change: 156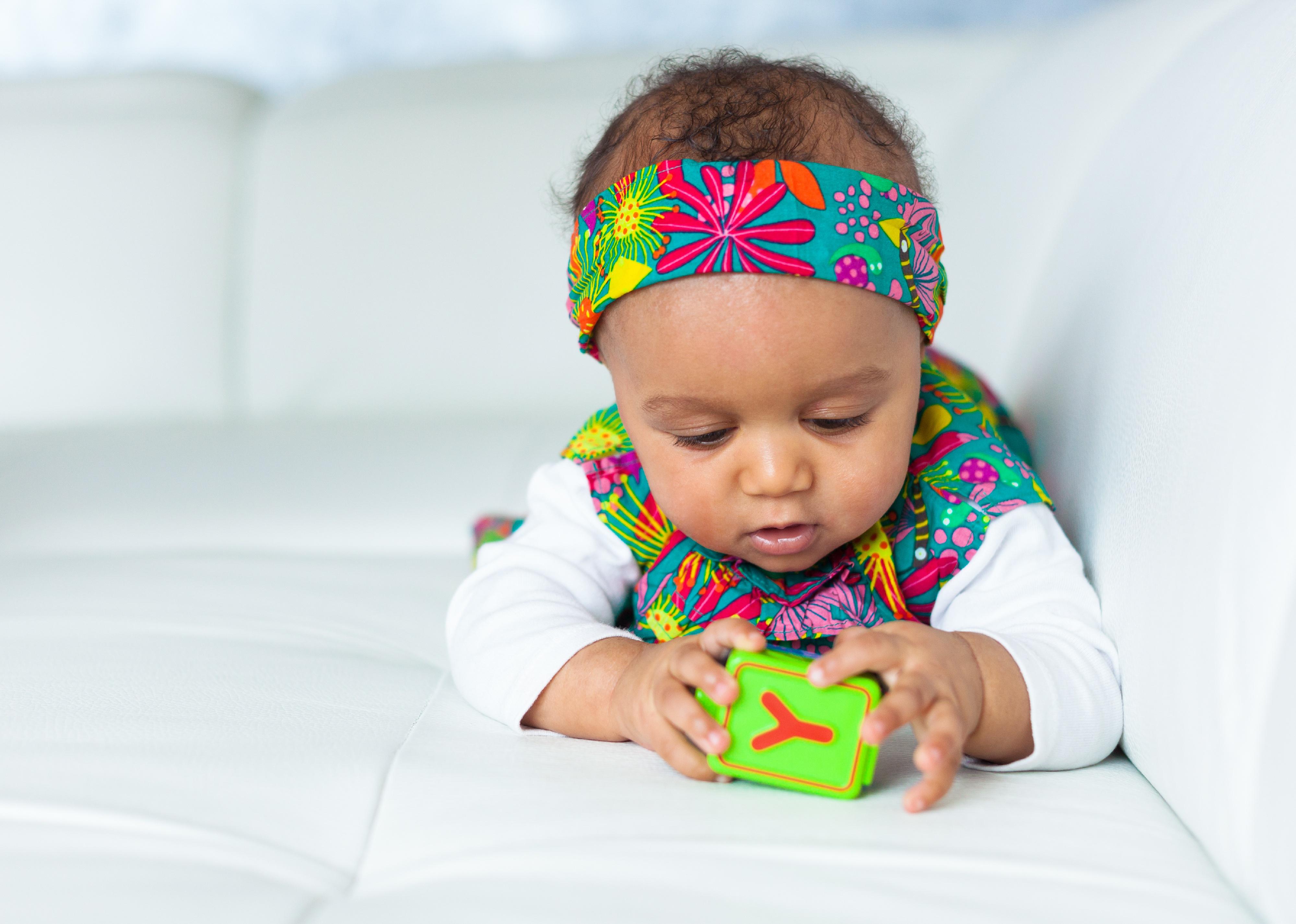 Samuel Borges Photography // Shutterstock
#38. Esperanza (female)
– 2021 rank: 1108
– 2020 rank: 951
– Change: 157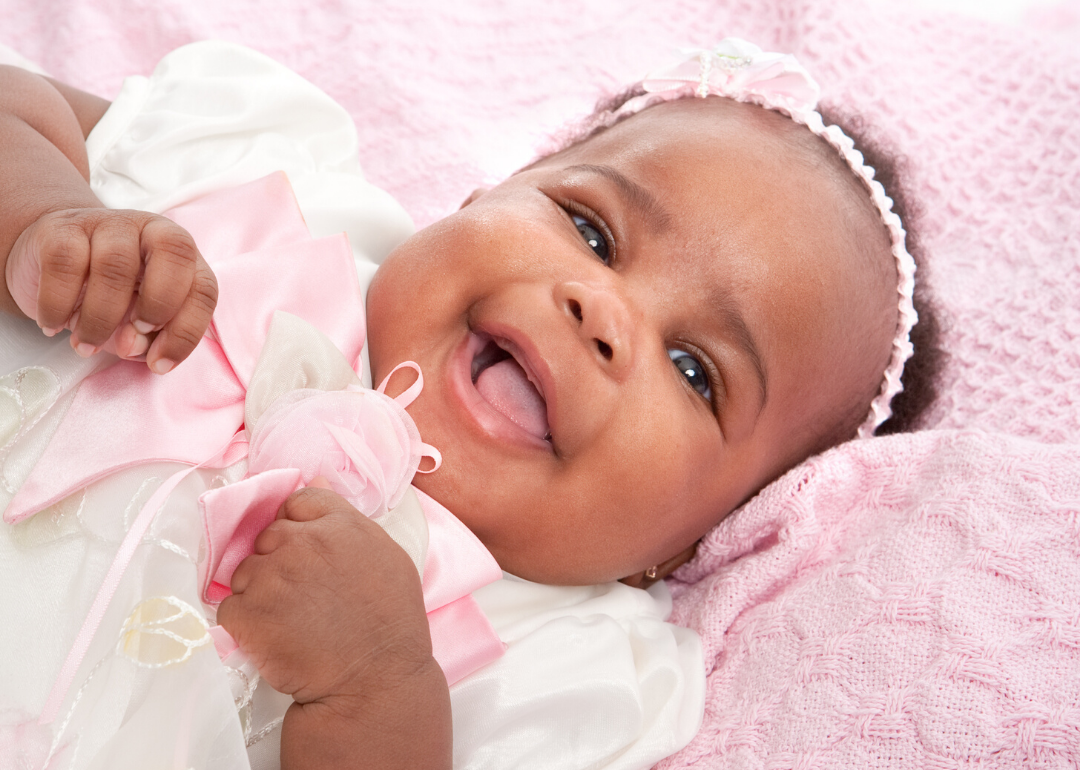 Flashon Studio // Shutterstock
#37. Kenia (female)
– 2021 rank: 1081
– 2020 rank: 923
– Change: 158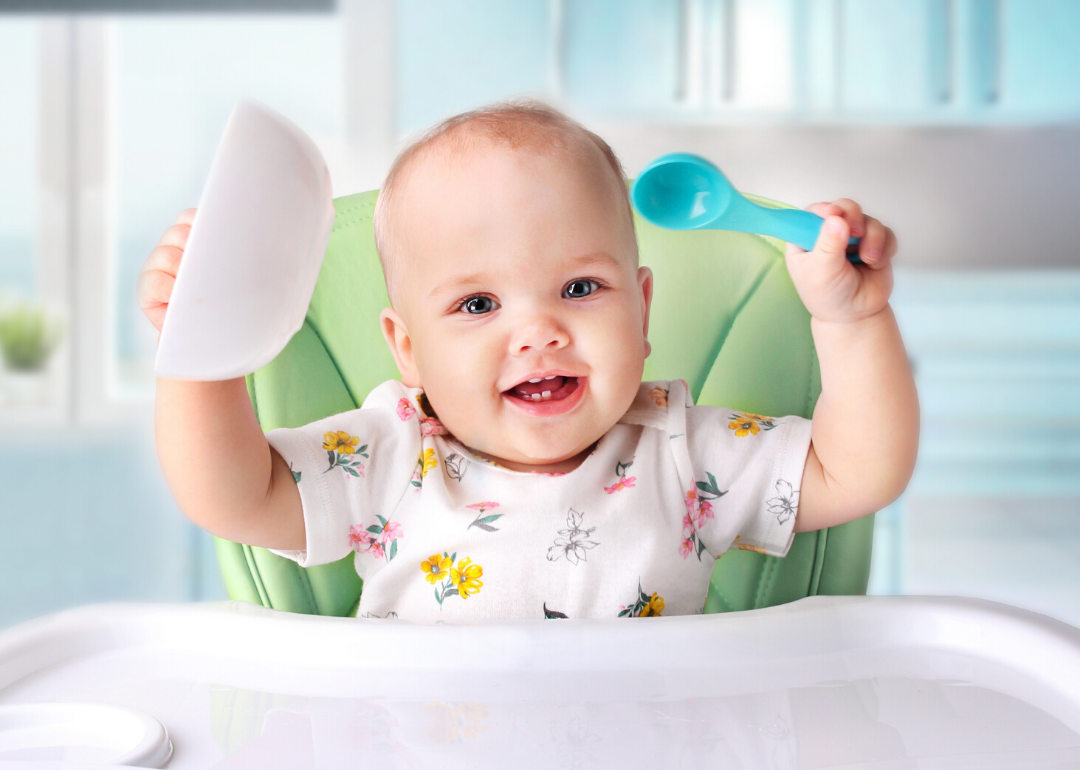 NYS // Shutterstock
#36. Justice (female)
– 2021 rank: 741
– 2020 rank: 577
– Change: 164
You may also like: 10 essential money-management skills for children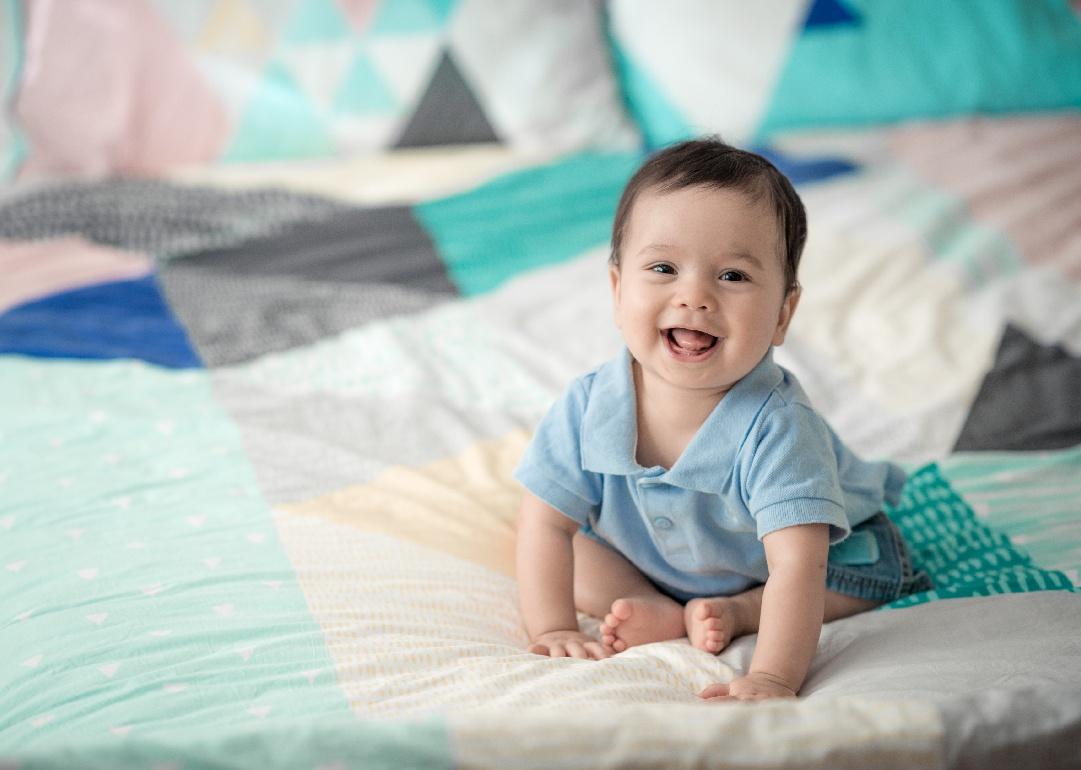 noBorders – Brayden Howie // Shutterstock
#35. Ermias (male)
– 2021 rank: 814
– 2020 rank: 647
– Change: 167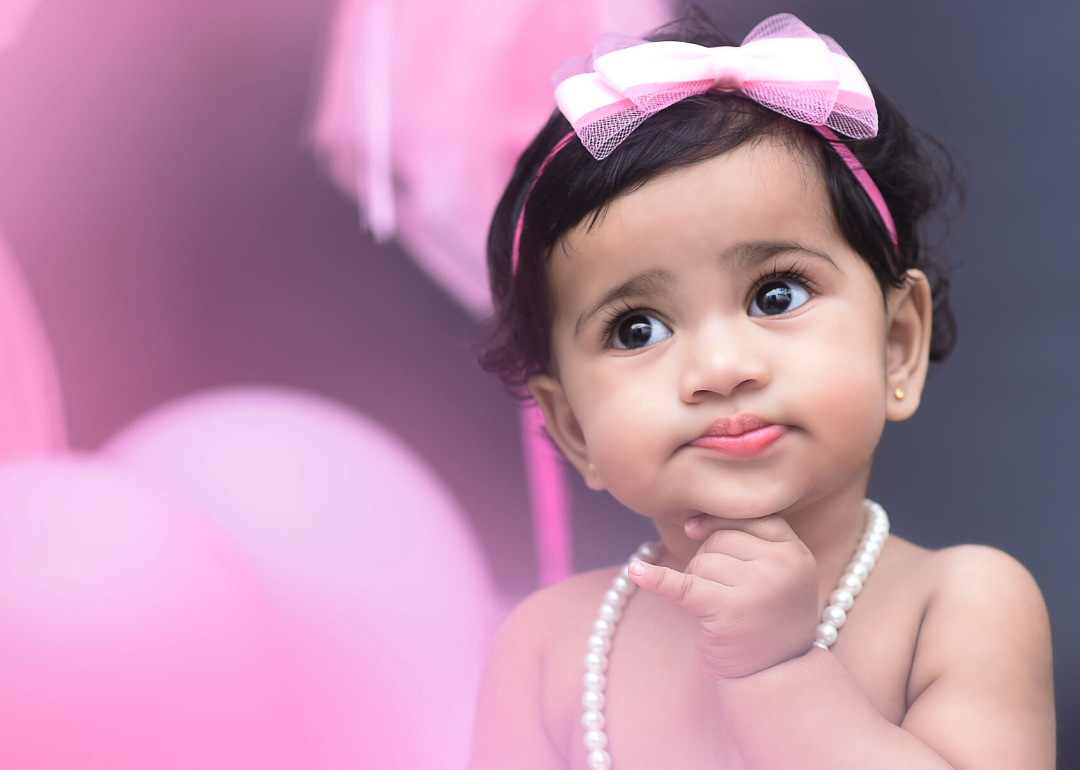 Anant Jadhav // Shutterstock
#34. Avah (female)
– 2021 rank: 825
– 2020 rank: 657
– Change: 168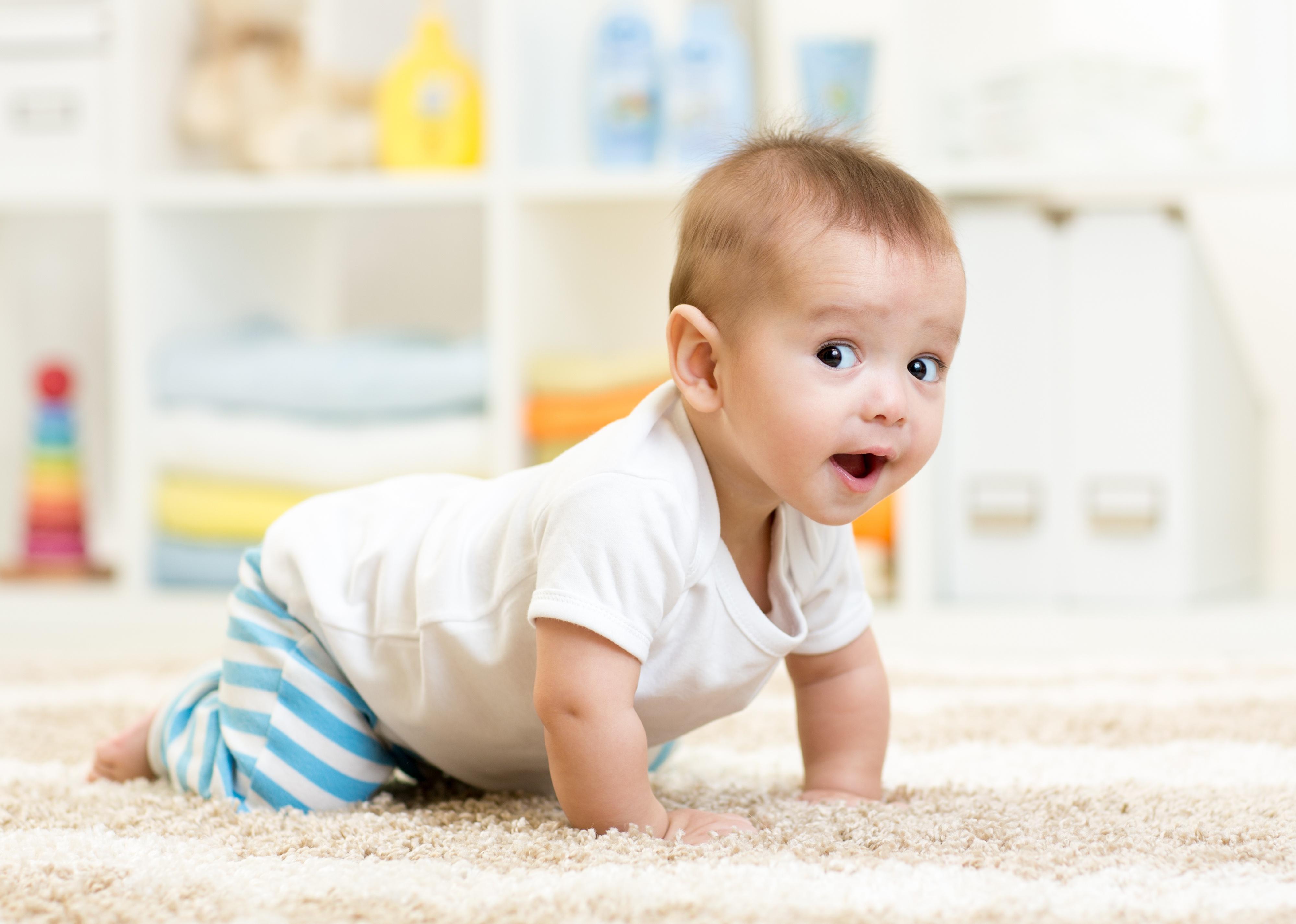 Oksana Kuzmina // Shutterstock
#33. Darwin (male)
– 2021 rank: 1073
– 2020 rank: 904
– Change: 169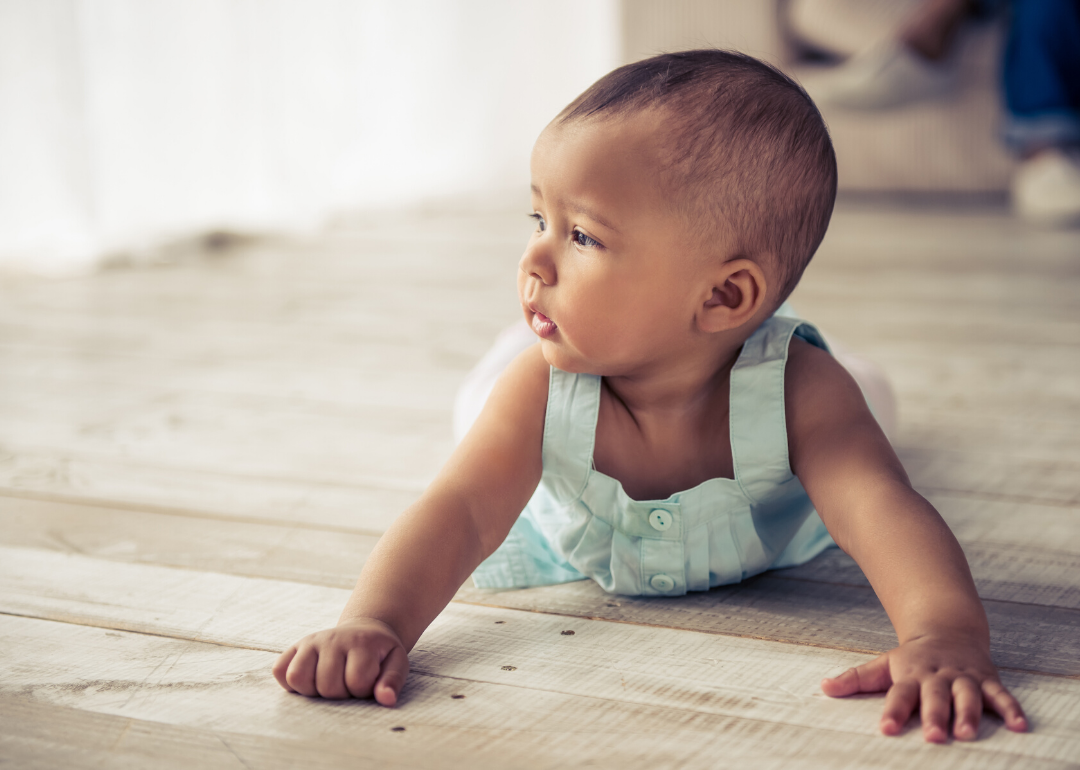 George Rudy // Shutterstock
#32. Queen (female)
– 2021 rank: 1134
– 2020 rank: 965
– Change: 169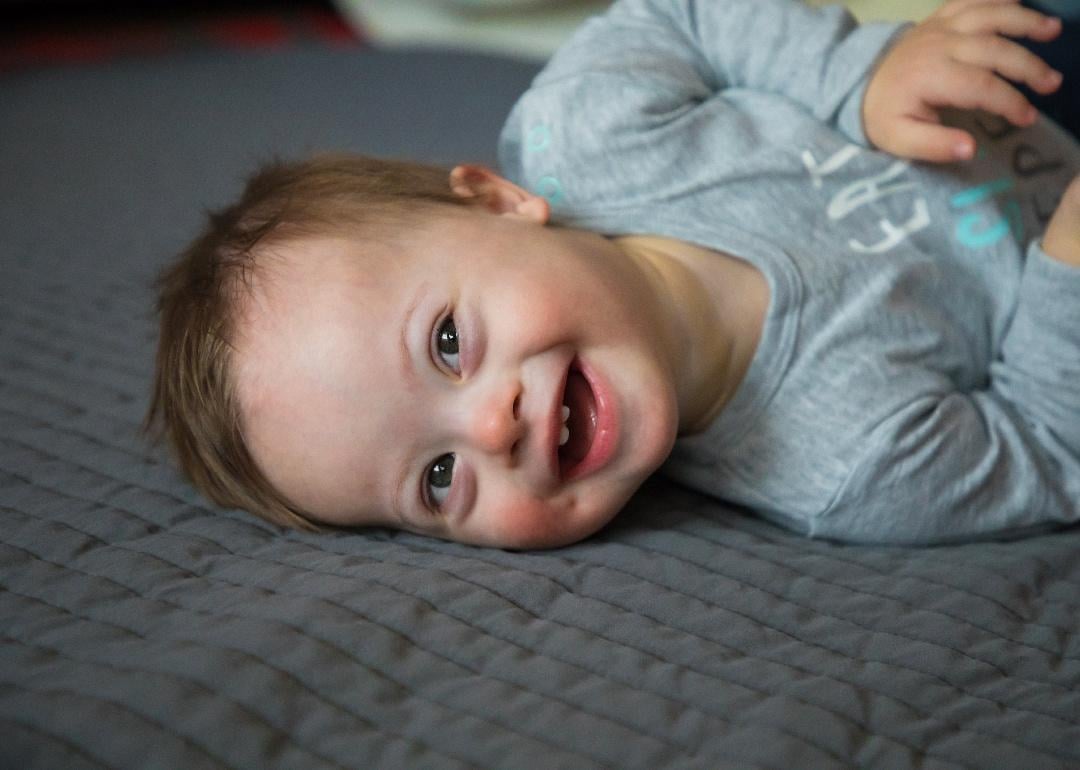 Tatiana Dyuvbanova // Shutterstock
#31. Bobby (male)
– 2021 rank: 1015
– 2020 rank: 845
– Change: 170
You may also like: 100 vintage baby names coming back into style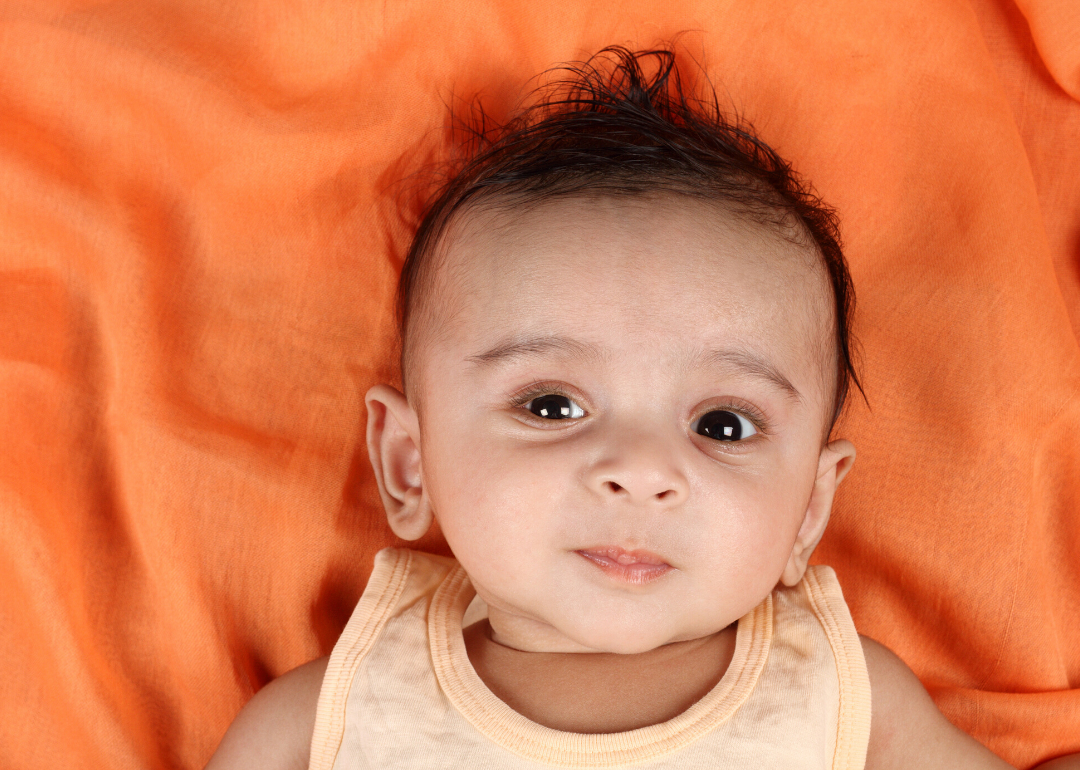 Fotonium // Shutterstock
#30. London (male)
– 2021 rank: 1034
– 2020 rank: 864
– Change: 170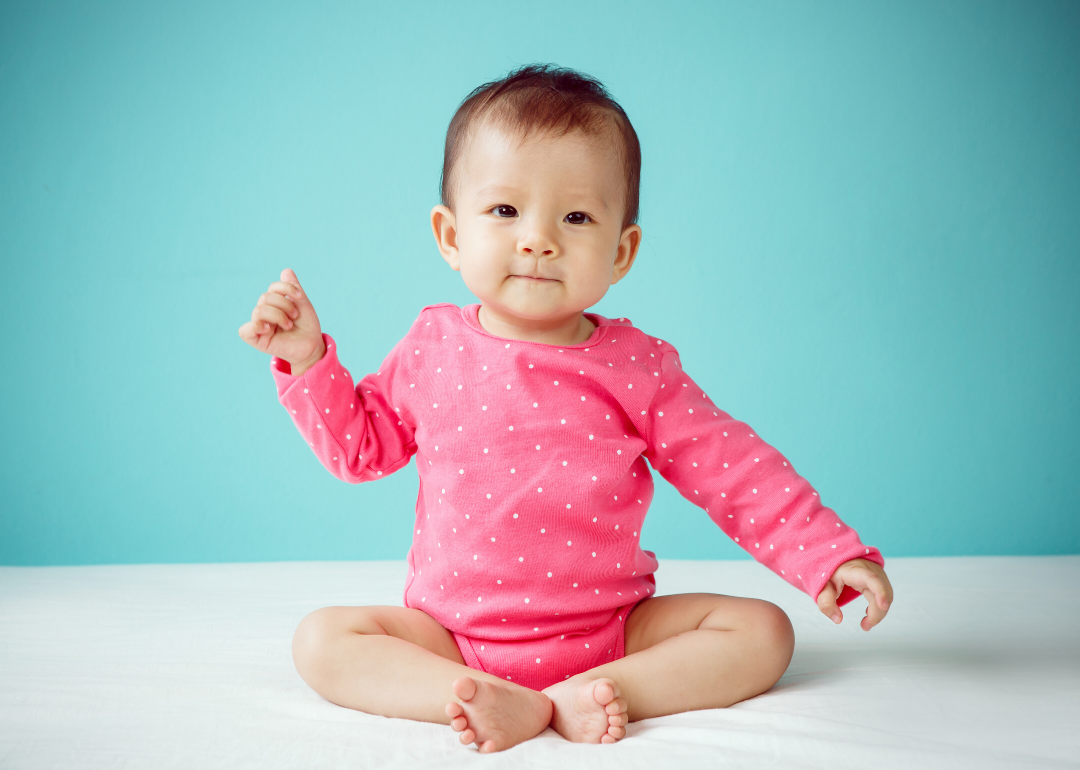 DONOT6_STUDIO // Shutterstock
#29. Madalynn (female)
– 2021 rank: 1170
– 2020 rank: 997
– Change: 173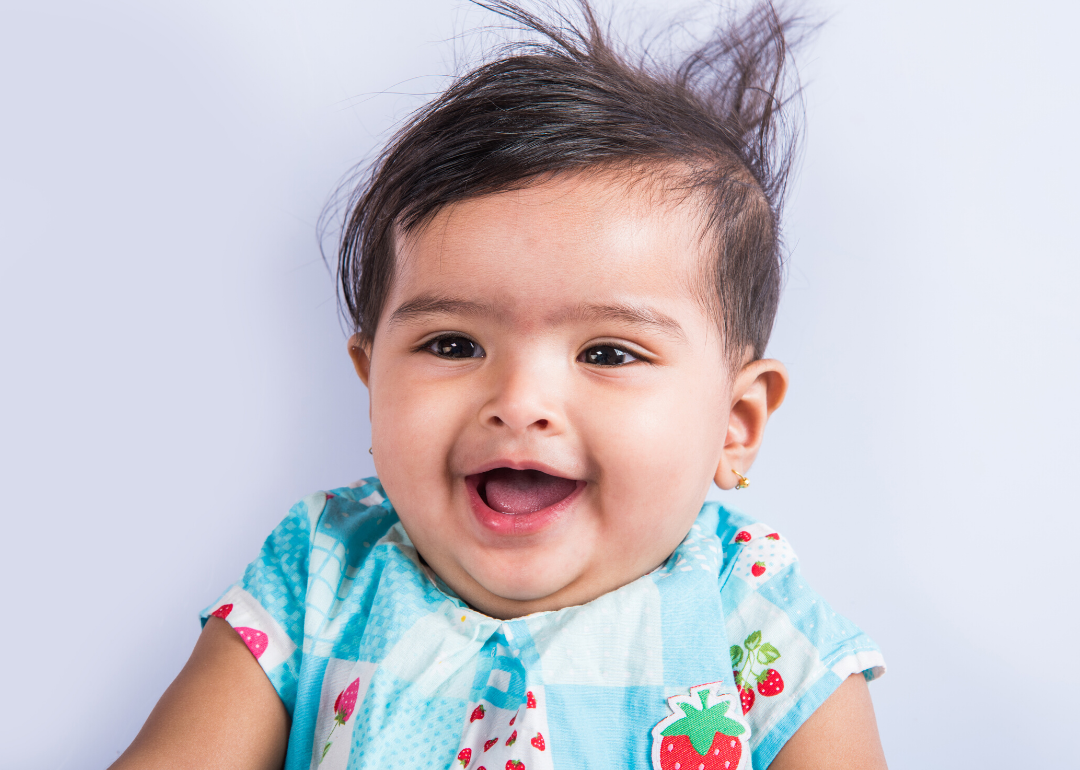 StockImageFactory.com // Shutterstock
#28. Novah (female)
– 2021 rank: 743
– 2020 rank: 569
– Change: 174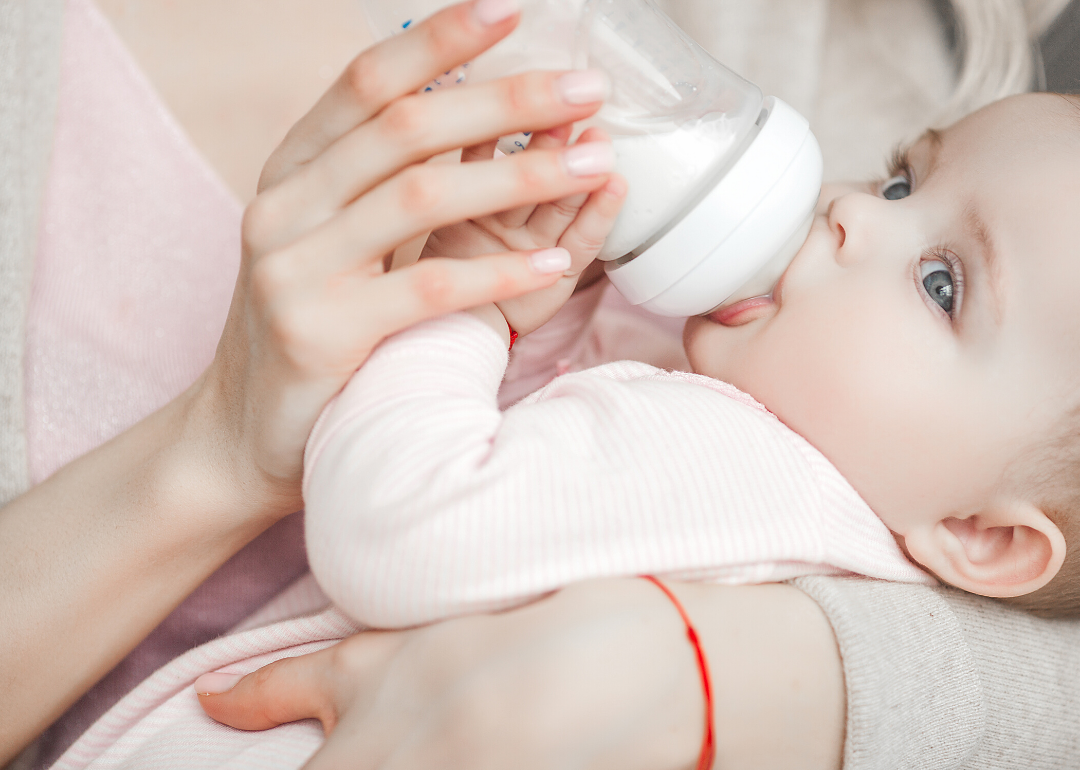 Olena Chukhil // Shutterstock
#27. Tinsley (female)
– 2021 rank: 892
– 2020 rank: 718
– Change: 174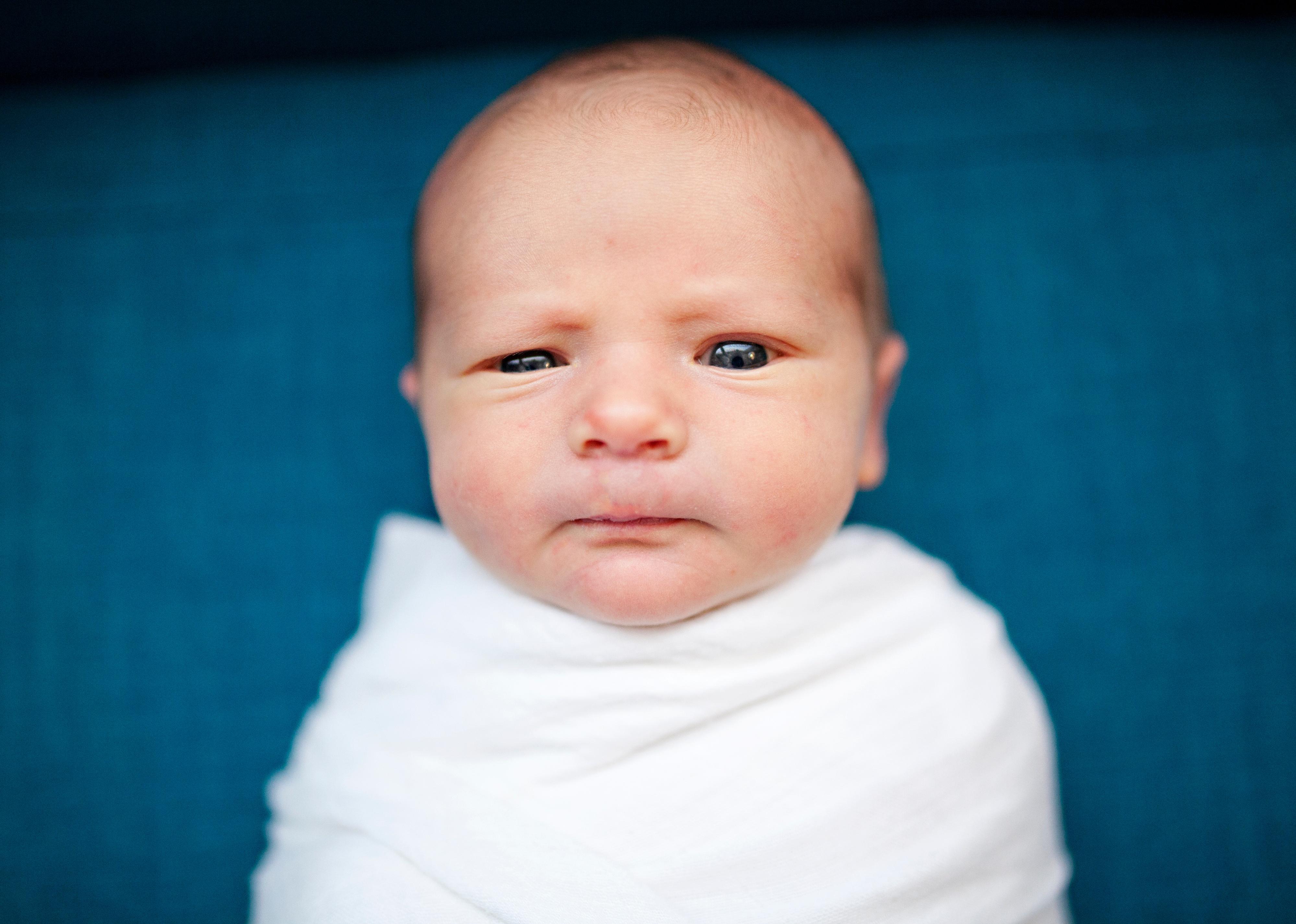 Canva
#26. Abdullah (male)
– 2021 rank: 984
– 2020 rank: 810
– Change: 174
You may also like: Oldest Disneyland rides from 1955 to today
Monkey Business Images // Shutterstock
#25. Kamryn (male)
– 2021 rank: 1029
– 2020 rank: 855
– Change: 174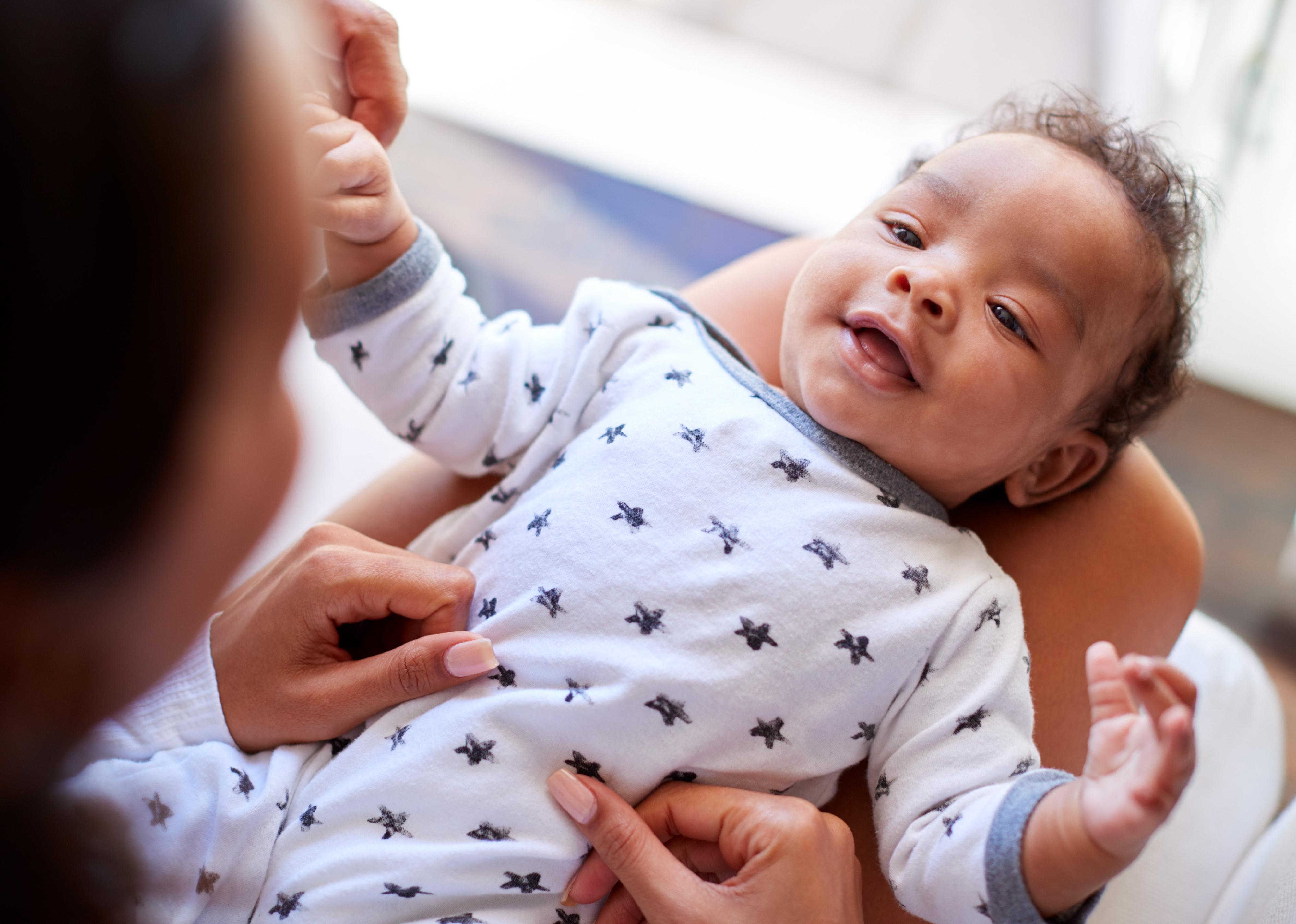 Monkey Business Images // Shutterstock
#24. Juelz (male)
– 2021 rank: 1008
– 2020 rank: 829
– Change: 179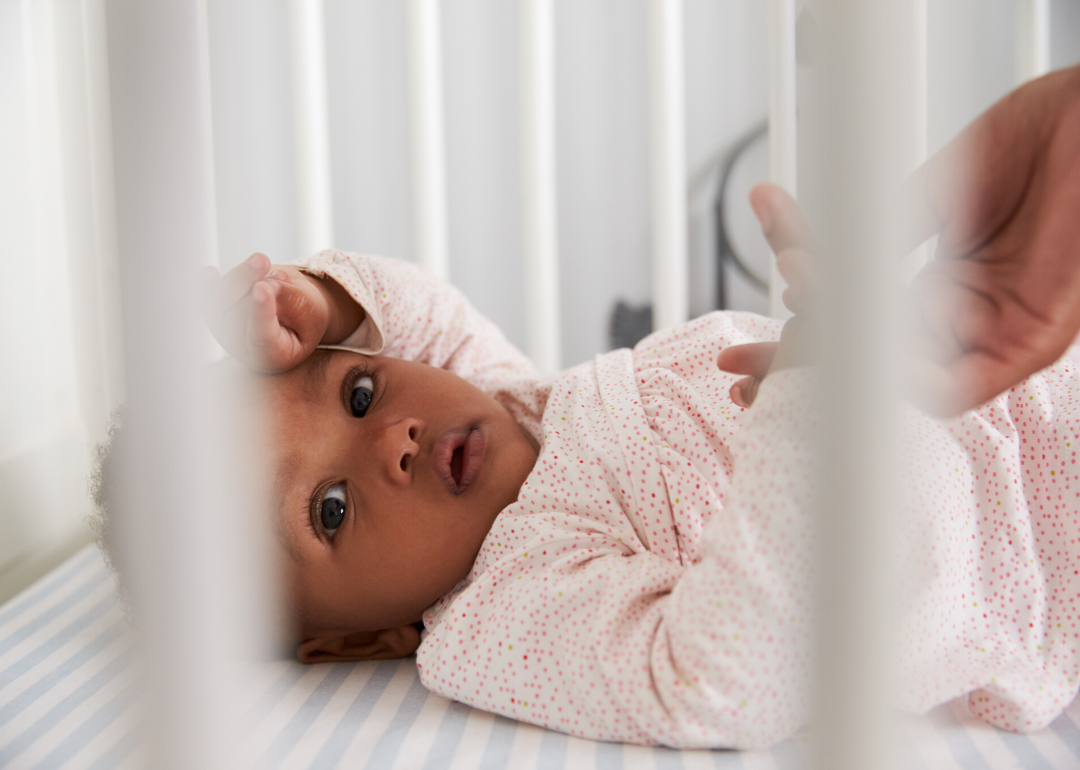 Monkey Business Images // Shutterstock
#23. Lauryn (female)
– 2021 rank: 895
– 2020 rank: 715
– Change: 180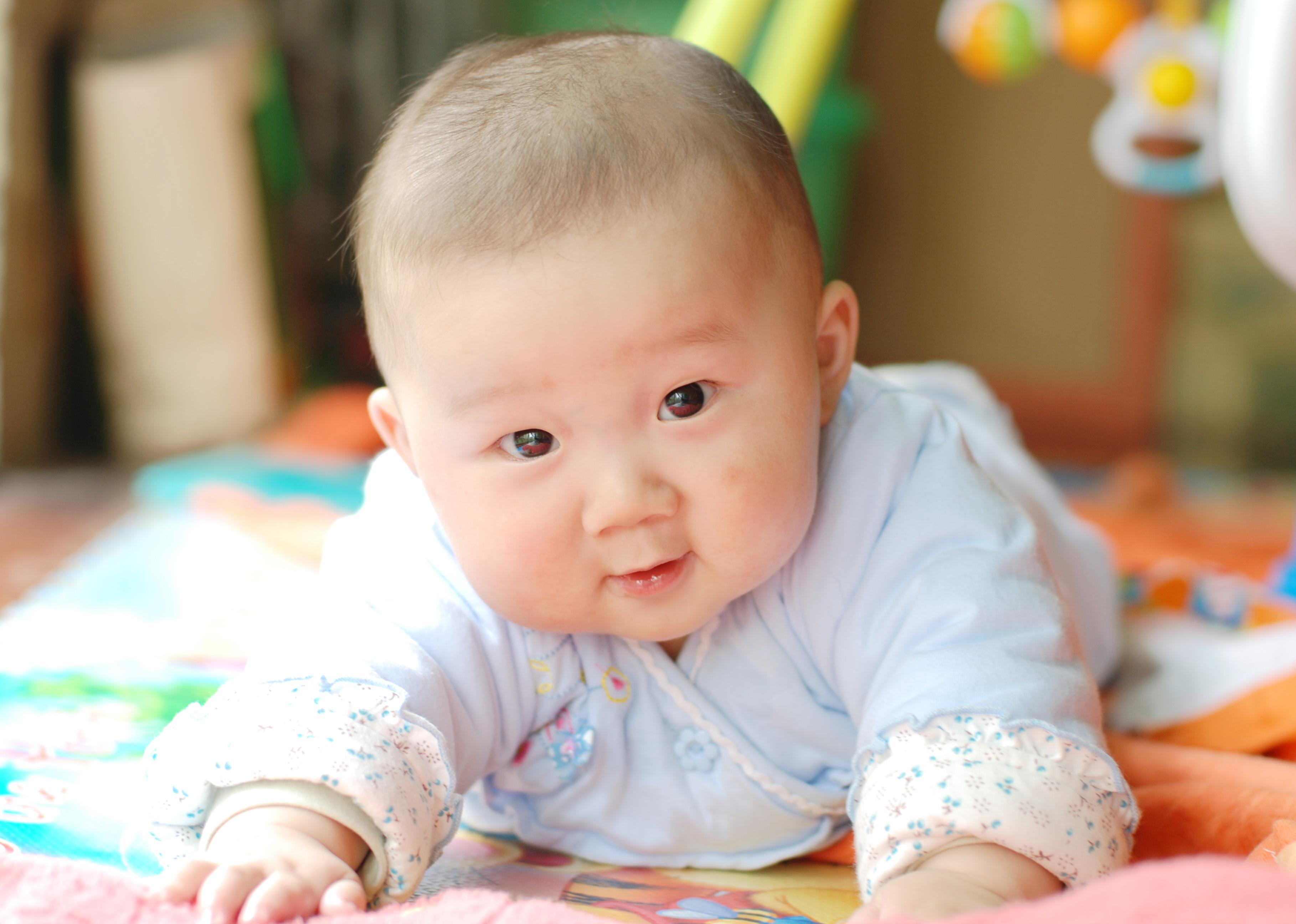 bendao // Shutterstock
#22. Korbyn (male)
– 2021 rank: 1177
– 2020 rank: 995
– Change: 182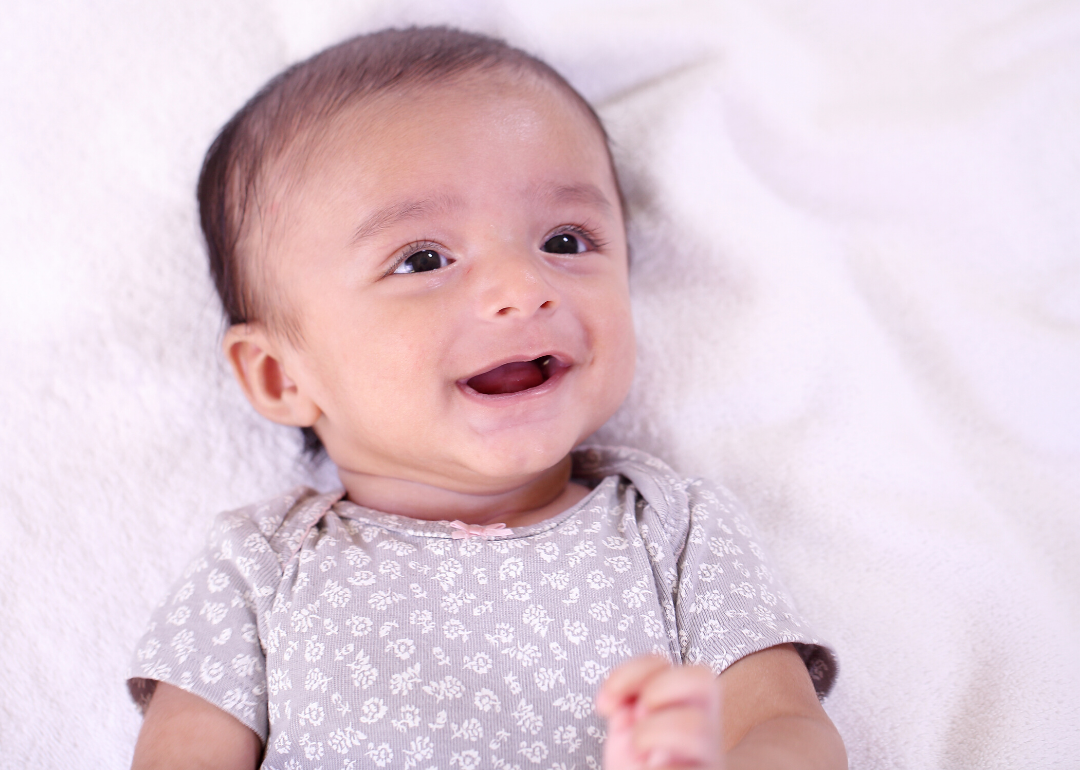 Gods_Kings // Shutterstock
#21. Carolyn (female)
– 2021 rank: 1126
– 2020 rank: 943
– Change: 183
You may also like: Baby names losing popularity in the 21st century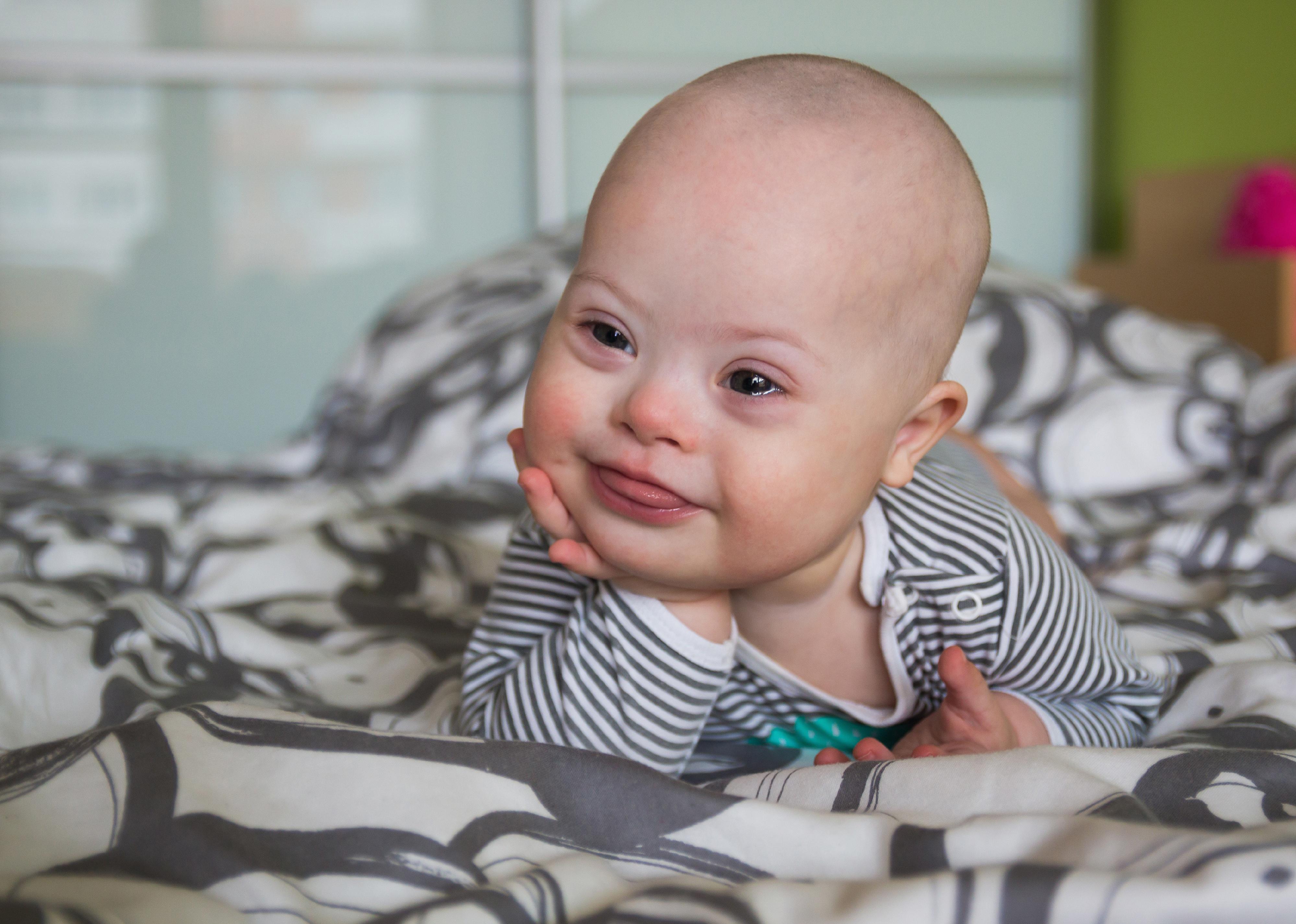 Tatiana Dyuvbanova // Shutterstock
#20. Marley (male)
– 2021 rank: 1130
– 2020 rank: 942
– Change: 188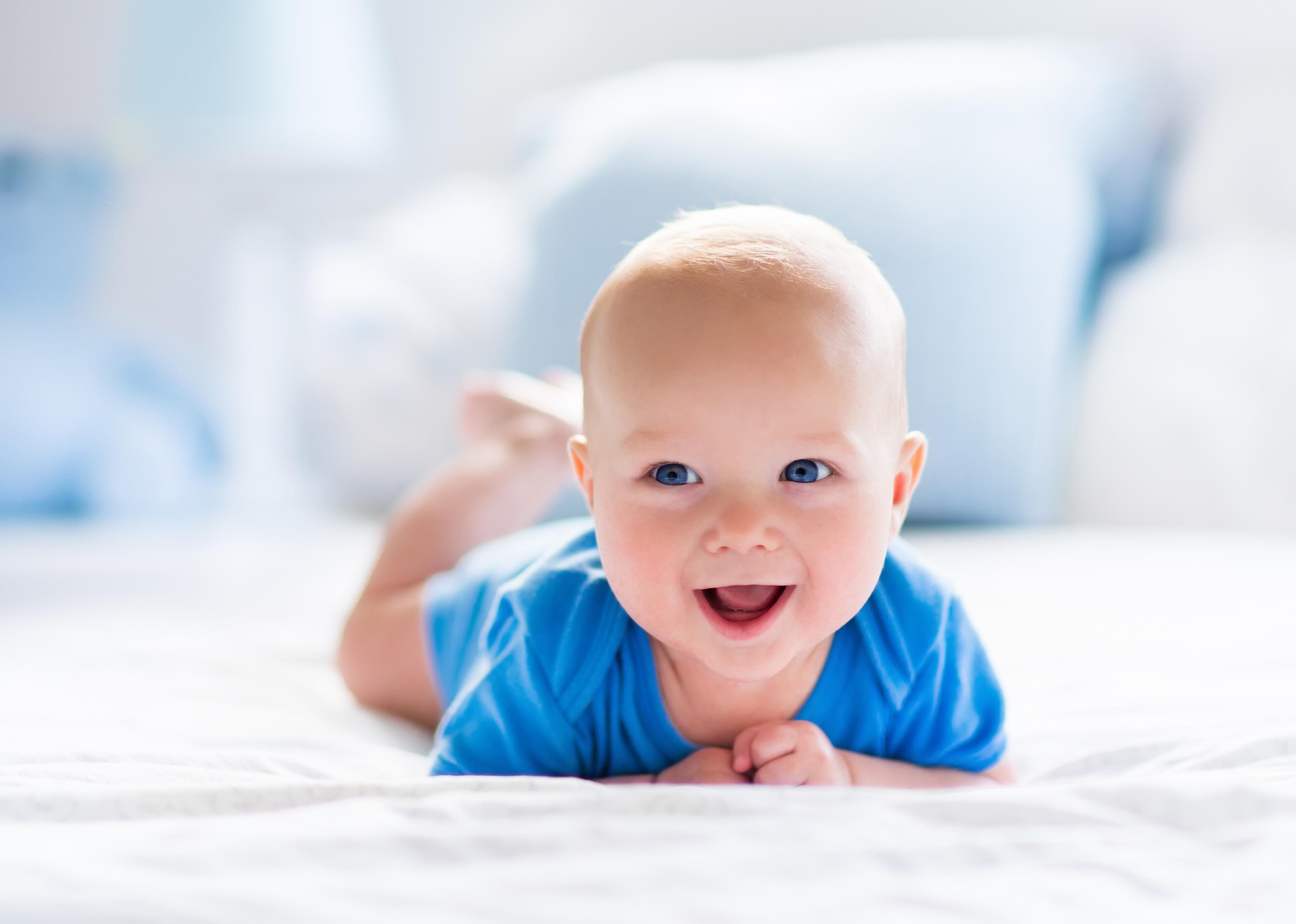 FamVeld // Shutterstock
#19. Bentlee (male)
– 2021 rank: 1082
– 2020 rank: 889
– Change: 193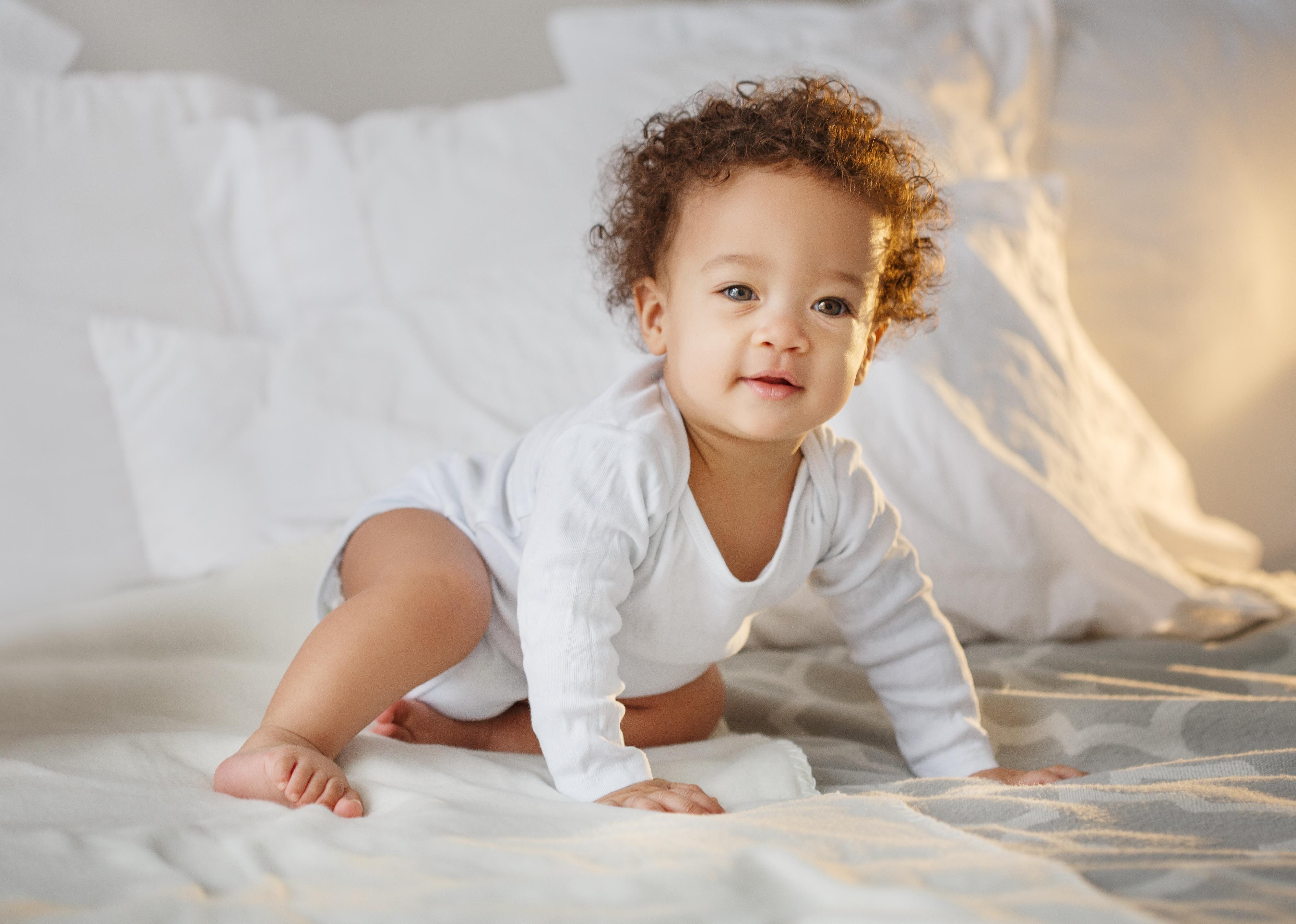 Miramiska // Shutterstock
#18. Hakeem (male)
– 2021 rank: 1155
– 2020 rank: 959
– Change: 196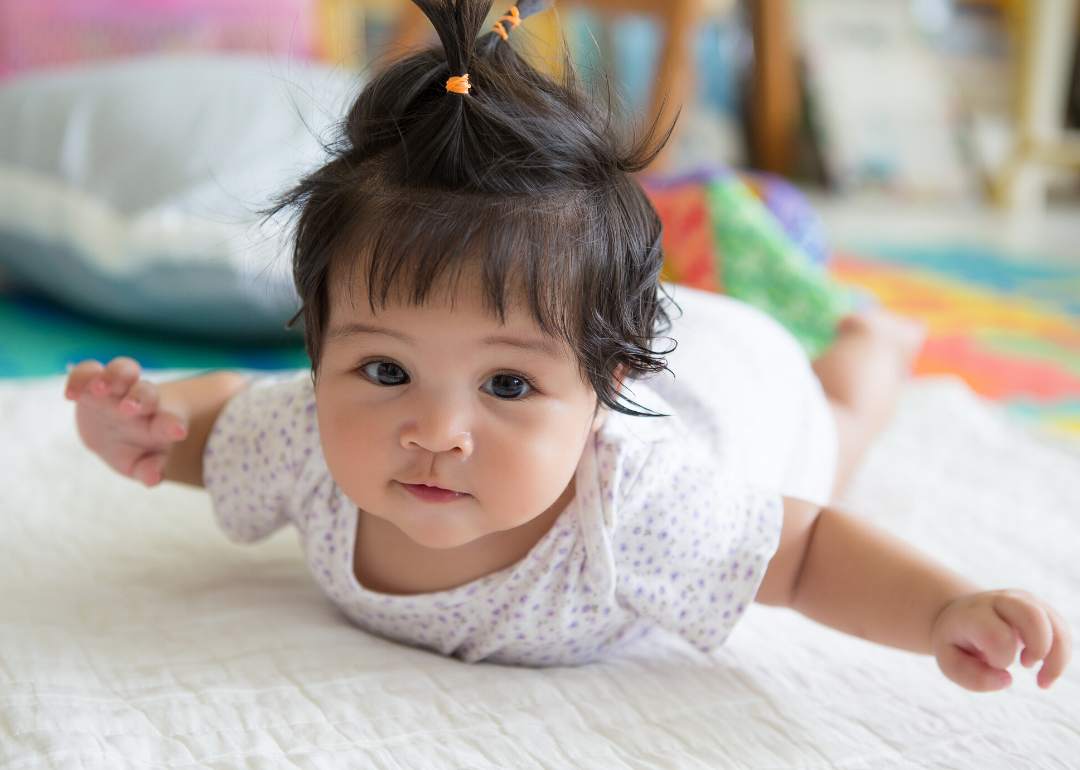 phadungsak sawasdee // Shutterstock
#17. Ensley (female)
– 2021 rank: 789
– 2020 rank: 590
– Change: 199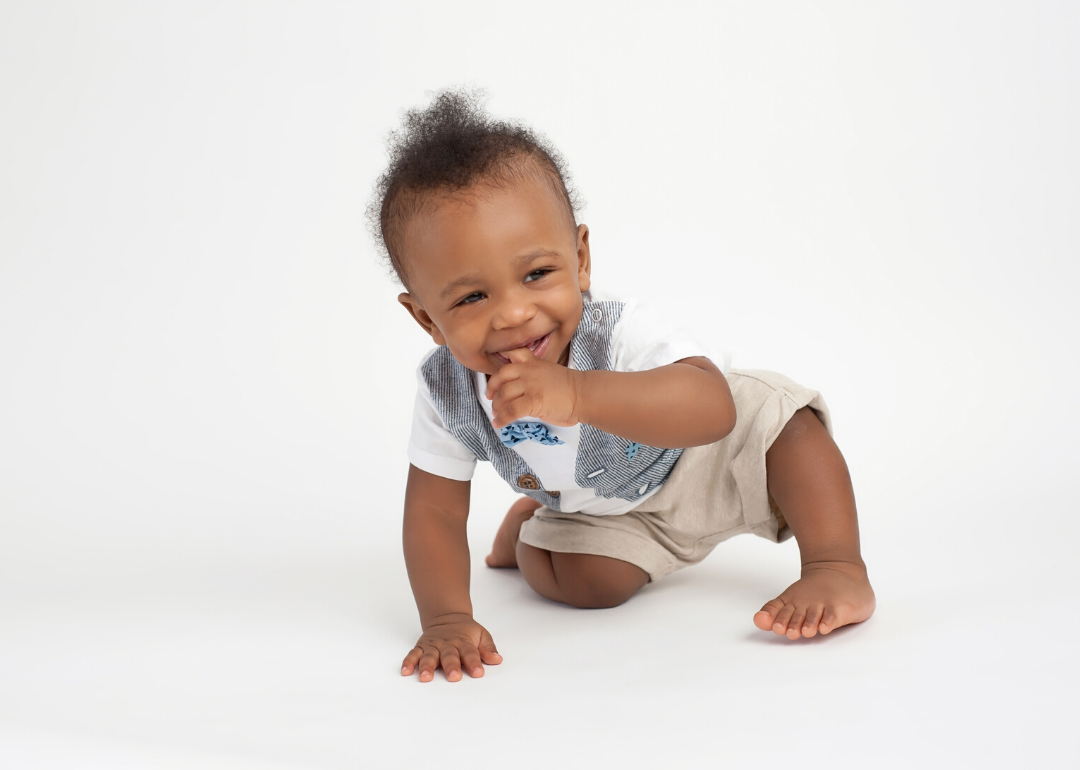 Katrina Elena // Shutterstock
#16. Aldo (male)
– 2021 rank: 983
– 2020 rank: 783
– Change: 200
You may also like: The world's favorite TV families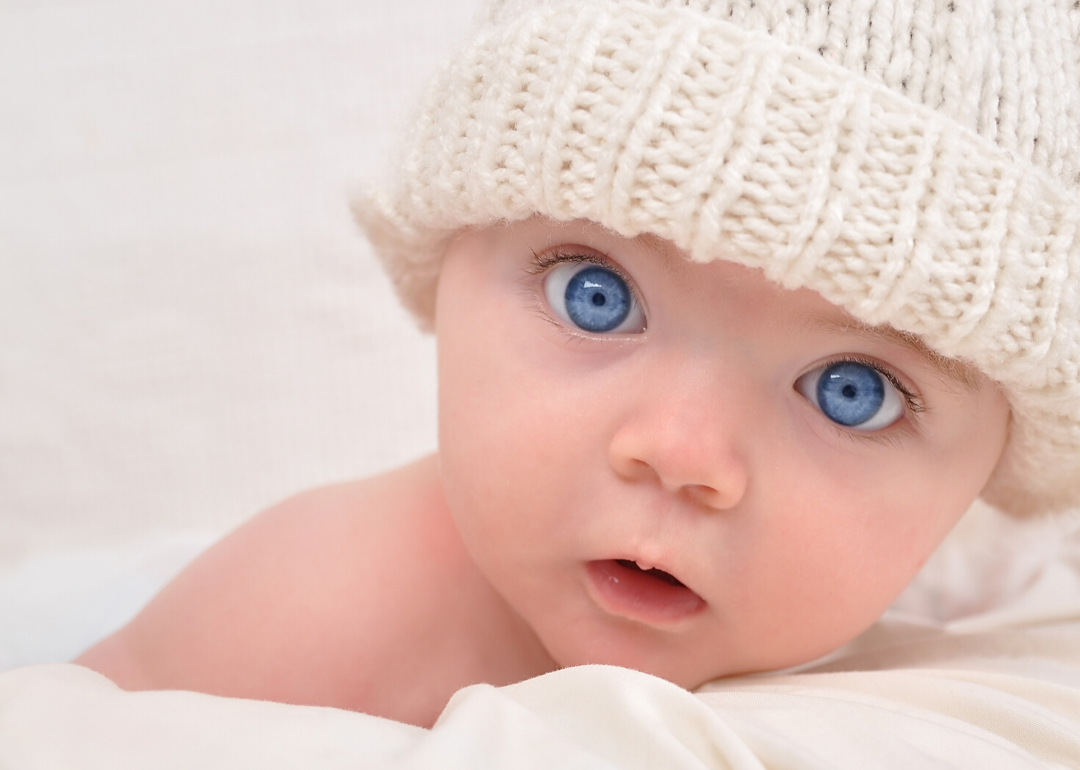 Haywiremedia // Shutterstock
#15. Elliot (female)
– 2021 rank: 773
– 2020 rank: 572
– Change: 201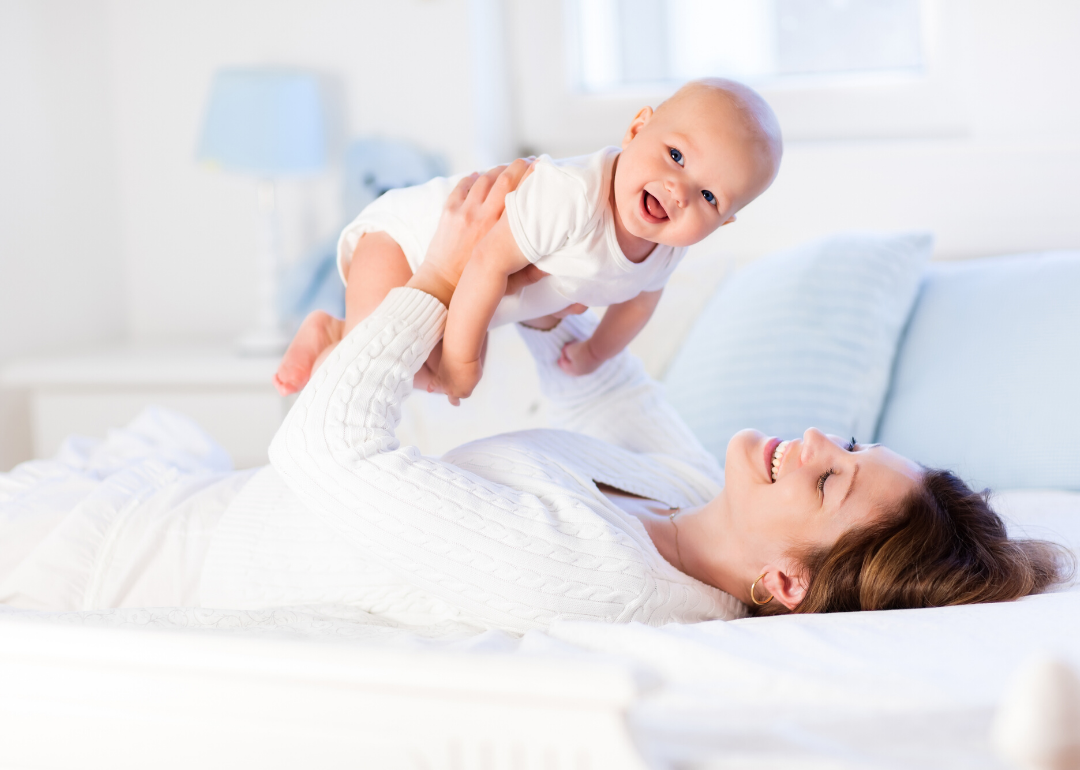 FamVeld // Shutterstock
#14. Tristen (male)
– 2021 rank: 1056
– 2020 rank: 854
– Change: 202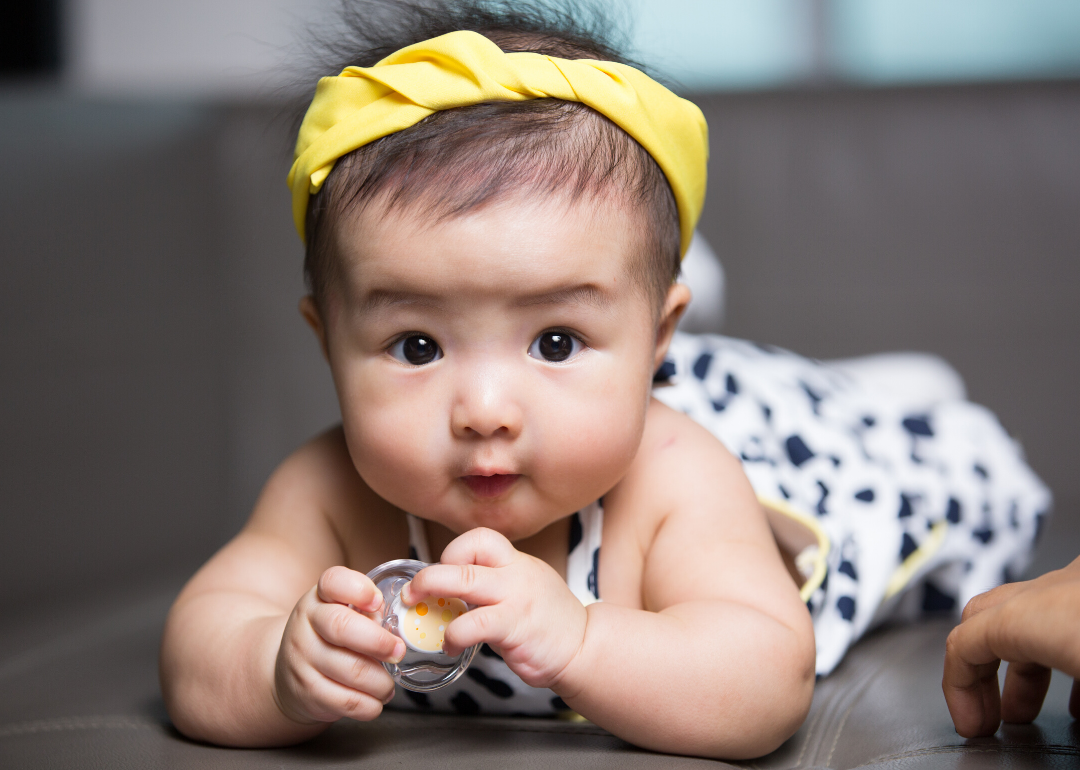 2p2play // Shutterstock
#13. Lyanna (female)
– 2021 rank: 969
– 2020 rank: 766
– Change: 203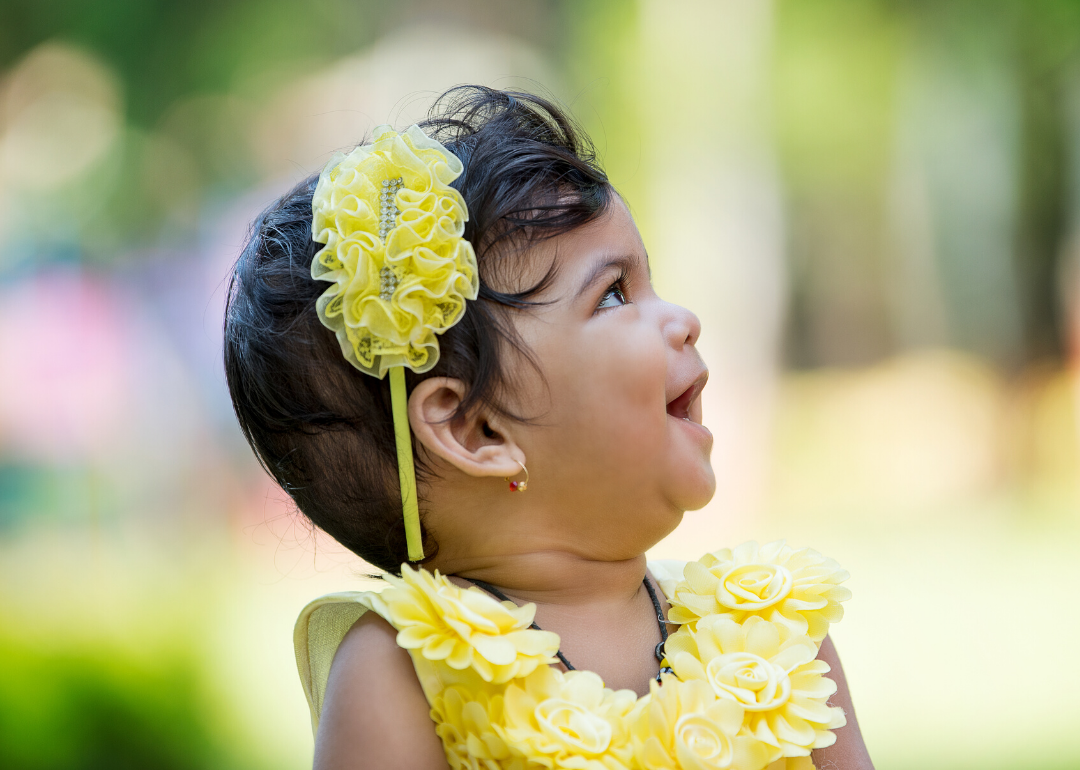 Anant Jadhav // Shutterstock
#12. Meilani (female)
– 2021 rank: 1094
– 2020 rank: 886
– Change: 208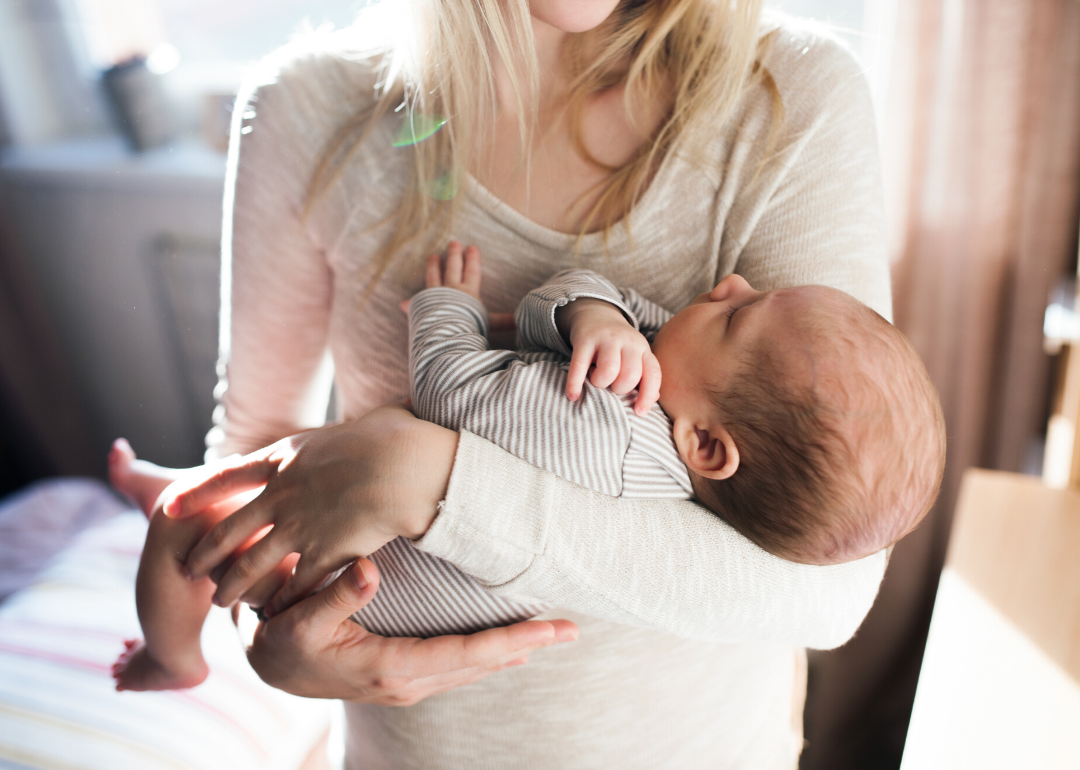 Halfpoint // Shutterstock
#11. Willie (male)
– 2021 rank: 1202
– 2020 rank: 992
– Change: 210
You may also like: Best place to raise a family in every state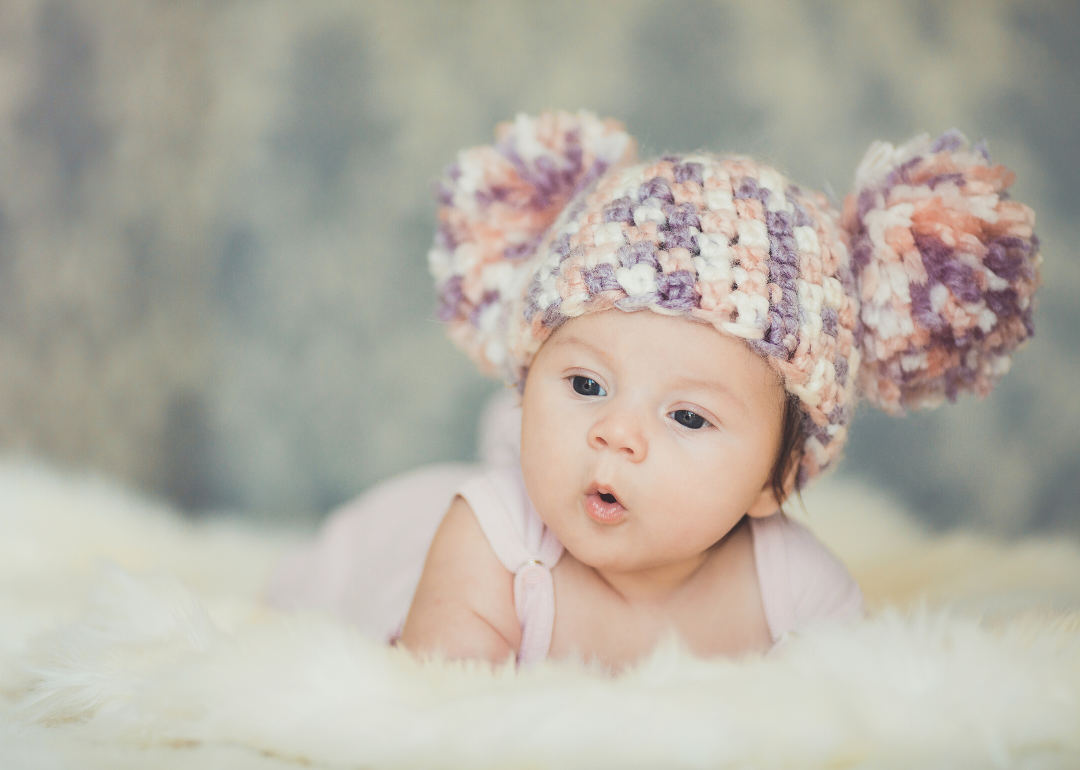 HTeam // Shutterstock
#10. Alexa (female)
– 2021 rank: 442
– 2020 rank: 229
– Change: 213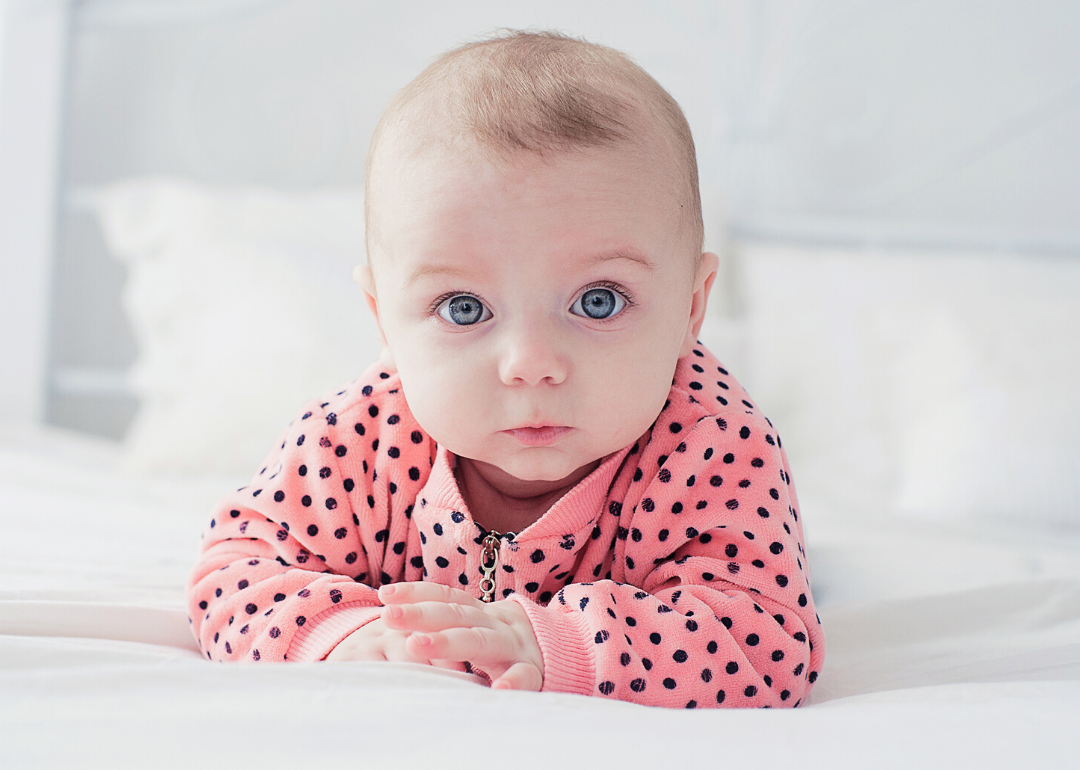 photoDiod // Shutterstock
#9. Itzayana (female)
– 2021 rank: 971
– 2020 rank: 757
– Change: 214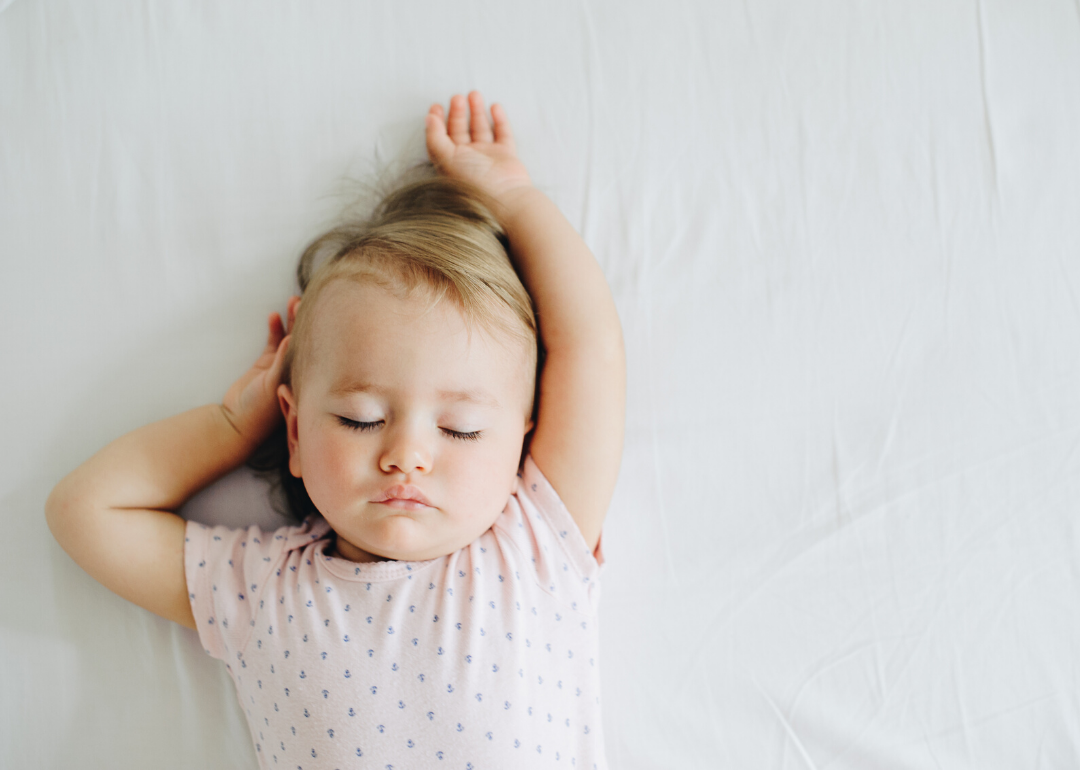 Stephan Schlachter // Shutterstock
#8. Nathalie (female)
– 2021 rank: 1133
– 2020 rank: 912
– Change: 221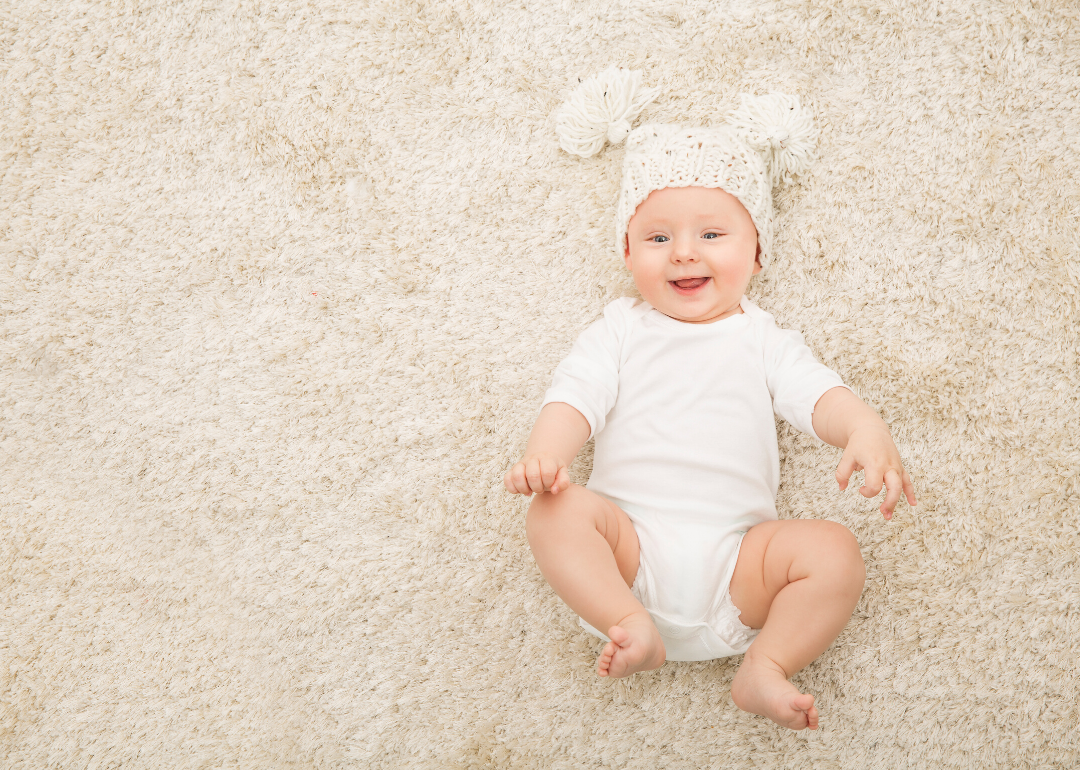 Inara Prusakova // Shutterstock
#7. Keily (female)
– 2021 rank: 1080
– 2020 rank: 853
– Change: 227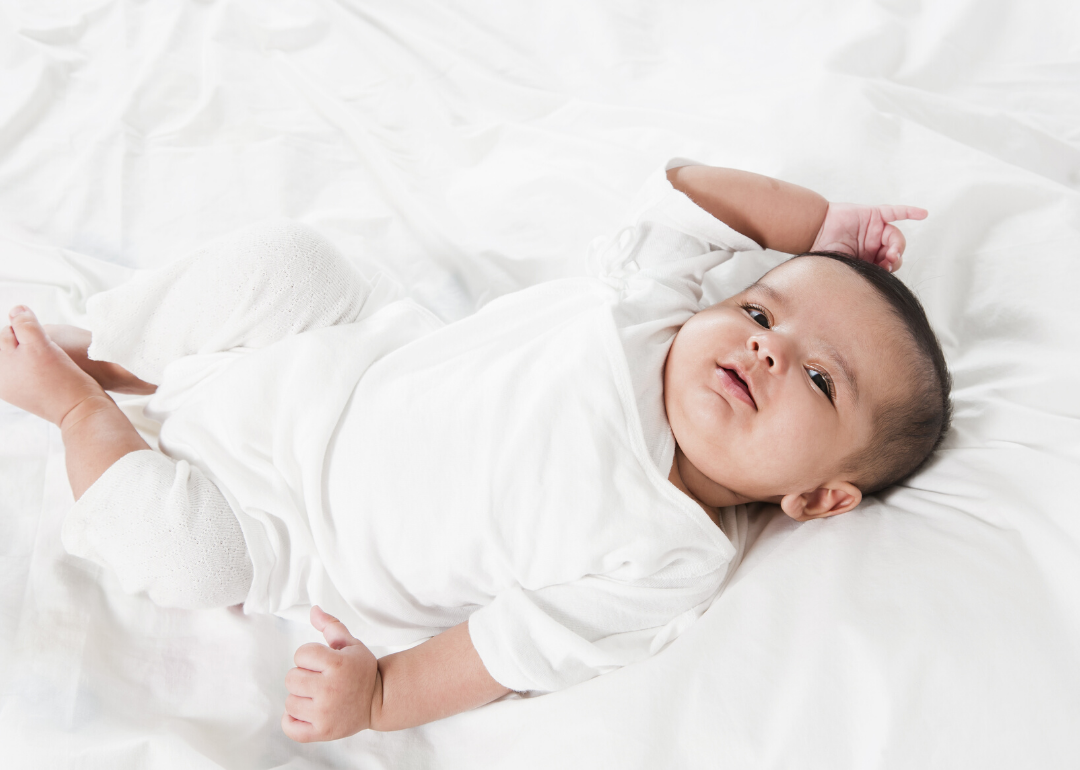 Rehan Qureshi // Shutterstock
#6. Xzavier (male)
– 2021 rank: 1212
– 2020 rank: 976
– Change: 236
You may also like: Most popular dog breeds that are good for kids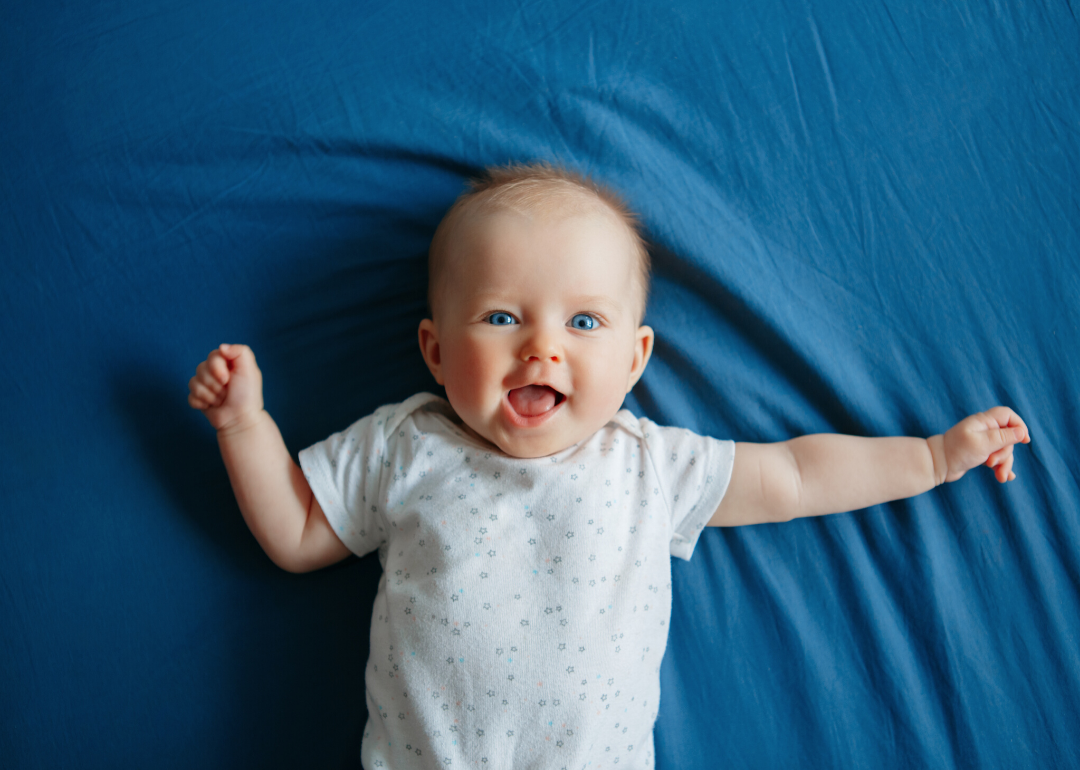 Anna Kraynova // Shutterstock
#5. Karsyn (male)
– 2021 rank: 954
– 2020 rank: 700
– Change: 254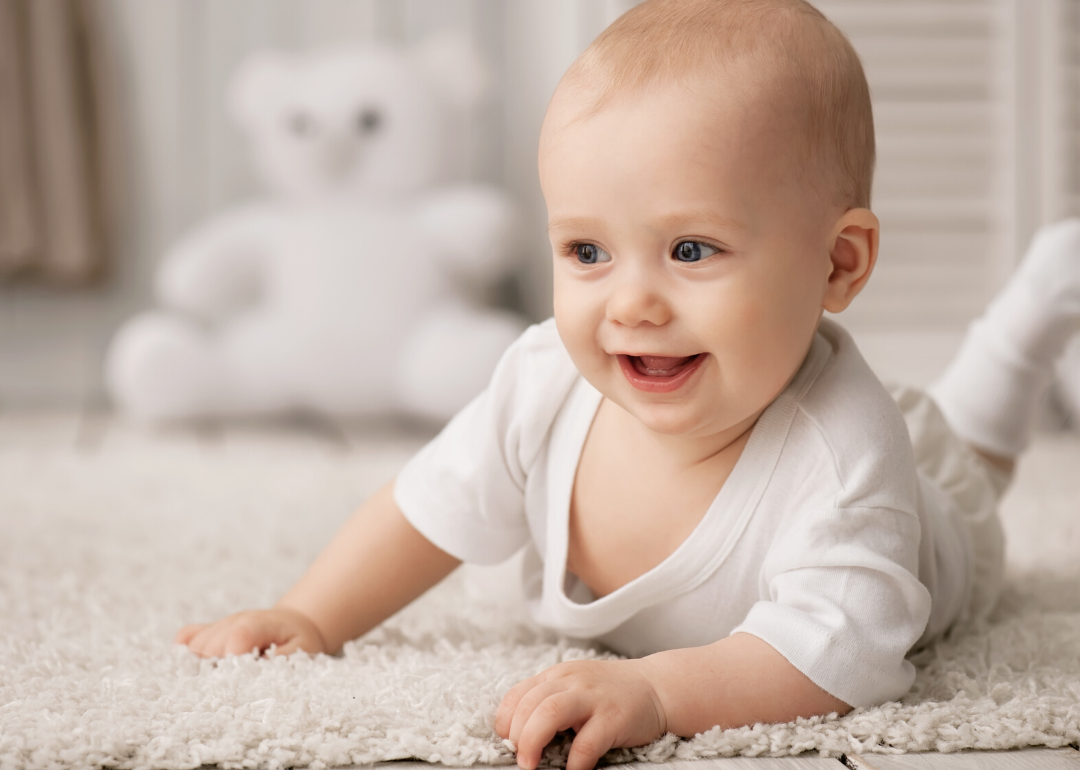 Vasilyev Alexandr // Shutterstock
#4. Karen (female)
– 2021 rank: 1091
– 2020 rank: 828
– Change: 263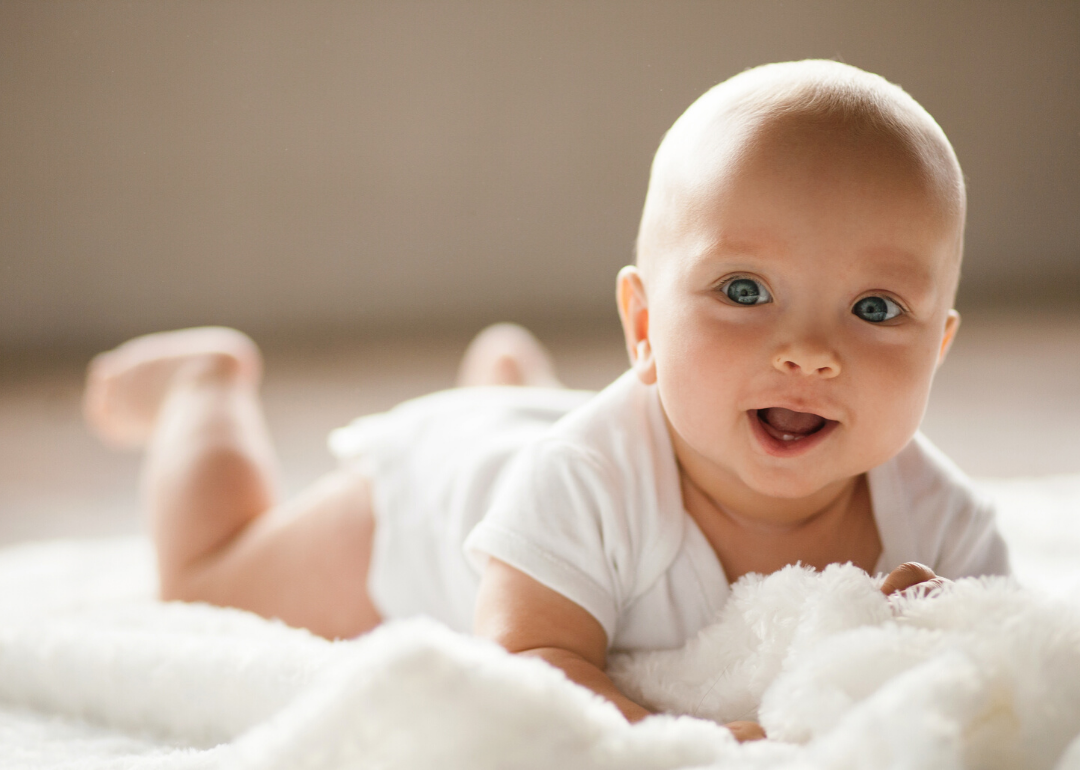 Stasia04 // Shutterstock
#3. Jaxtyn (male)
– 2021 rank: 935
– 2020 rank: 586
– Change: 349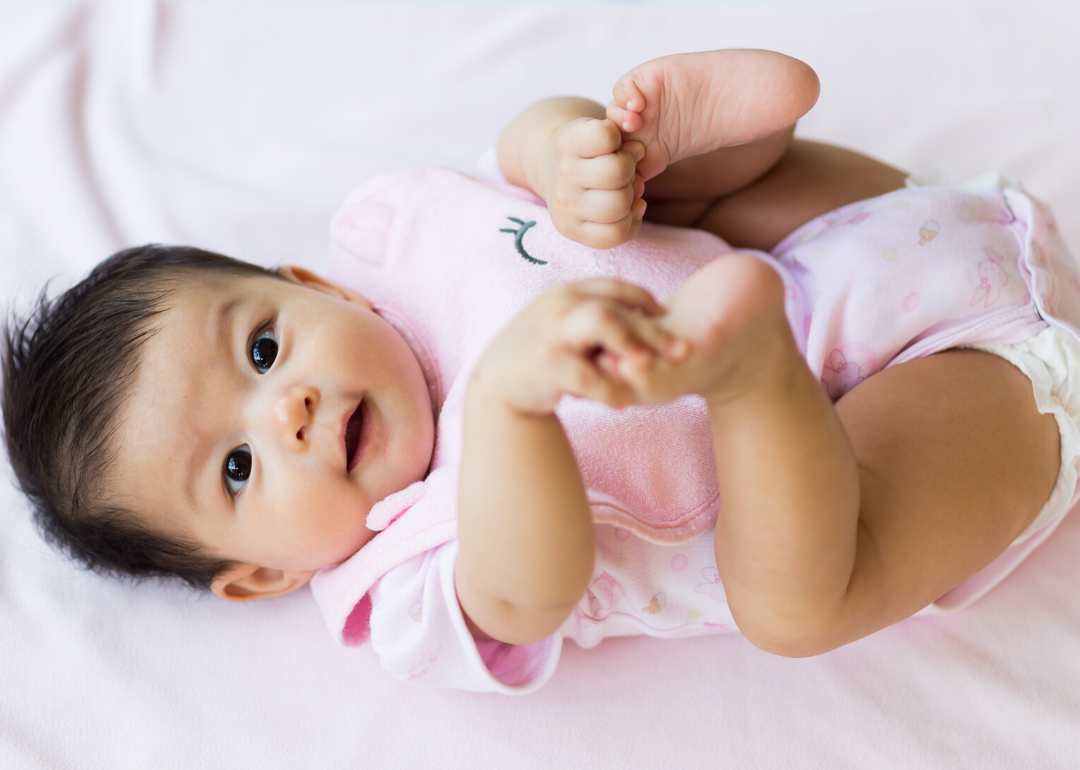 Pushish Images // Shutterstock
#2. Denise (female)
– 2021 rank: 1233
– 2020 rank: 873
– Change: 360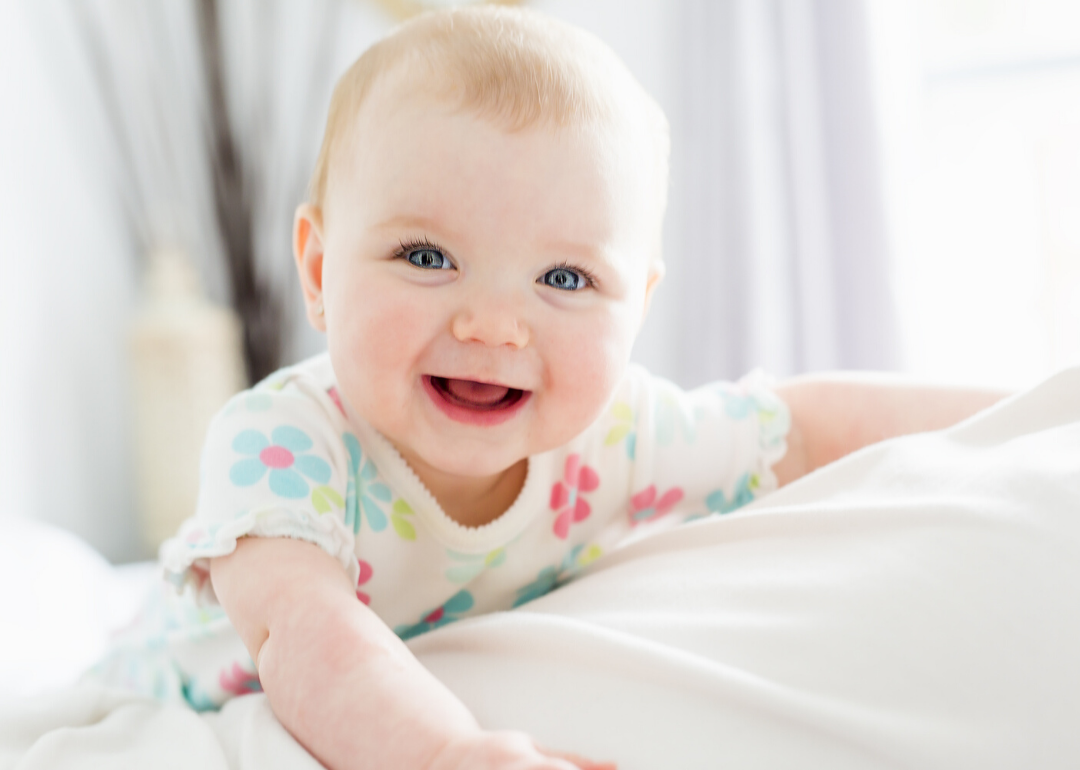 Lopolo // Shutterstock
#1. Denisse (female)
– 2021 rank: 1323
– 2020 rank: 852
– Change: 471
You may also like: Jobs with the highest divorce rates
More Stacker National