Best 2022 movies directed by women
Published 10:30 pm Friday, January 6, 2023

Sandbox Films (II)
Best 2022 movies directed by women
This past year proved to be a tumultuous one for women around the world, particularly in light of the laws imposed upon them and their bodies—from the overturning of abortion rights in the U.S. to protests against mandatory hijab in Iran. The resulting political fervor has no doubt affected female filmmaking, filling it with a certain kind of urgency reflected in some of the best movies of 2022.
Some common threads link the most critically acclaimed films directed by women in the past year, with many of them looking back in time for historical moments that speak to our uncertain present day. From the true-life tale of two volcano-exploring lovers to the fictional depiction of a young father and his preteen daughter, the best films of the year directed by women offer all kinds of stories.
To celebrate some of the past year's most vital and exciting filmmaking, Stacker looked at Metacritic data on all movies released in 2022 and ranked the top 25 that were directed or co-directed by women. To qualify, a film had to have at least seven reviews as of December 2022. Ties are broken internally at Metacritic, where the data goes further than what's presented online. A quick note: Metacritic movie data was collected using a binary understanding of sex and gender, which excludes important information about nonbinary directors.
Without further ado, we present the best films of 2022 directed by women.
You may also like: Famous movie quotes from the year you were born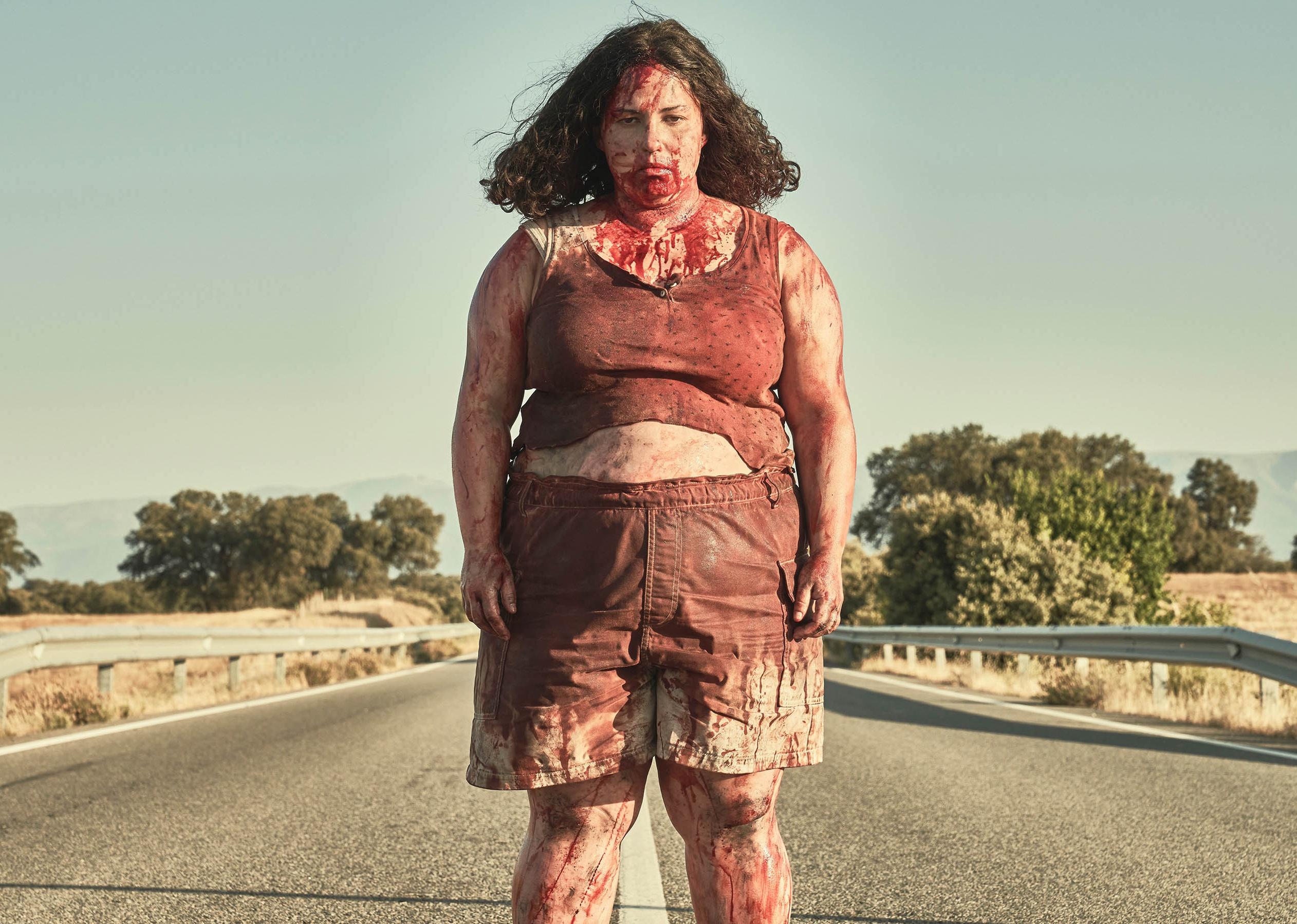 Morena Films
#25. Piggy
– Director: Carlota Pereda
– Metascore: 78
– Runtime: 99 minutes
Carlota Pereda masterfully combines a coming-of-age story with a grindhouse thriller twist in her first solo feature film. The Spanish director's feature debut tells the story of a pork butcher's daughter who is relentlessly bullied for her weight. Meanwhile, a mysterious serial killer in her small Spanish town begins abducting her bullies. Prior to this film, Pereda took home the Goya Award for Best Short Film for "Cerdita," which served as the inspiration for the plot of "Piggy."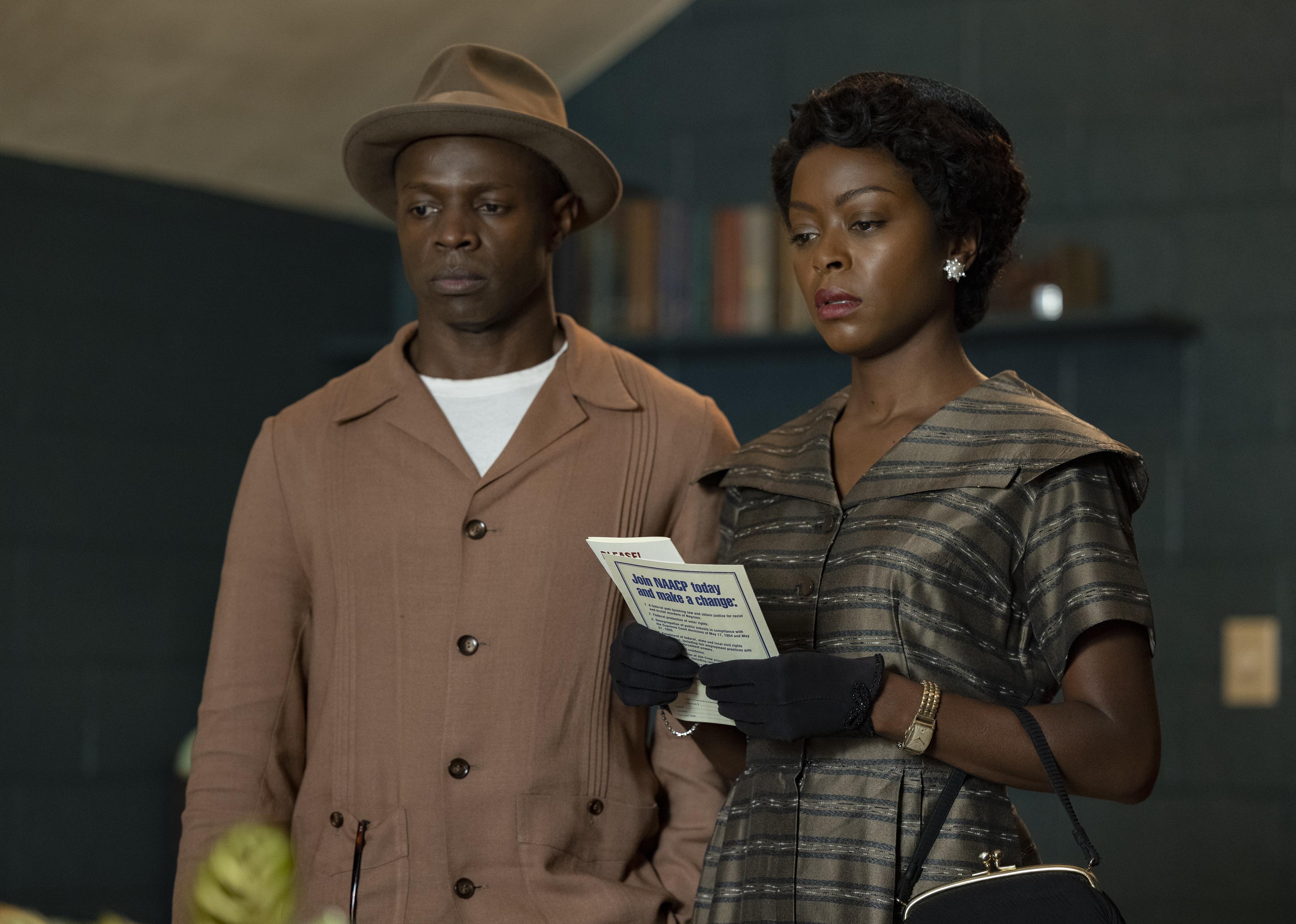 Eon Productions
#24. Till
– Director: Chinonye Chukwu
– Metascore: 79
– Runtime: 130 minutes
The devastating story of Emmett Till, the 14 year-old Black boy who was murdered in his Mississippi hometown, is unfortunately quite familiar. But less is known of his mother. Director Chinonye Chukwu helps to undo Black mothers' erasure from history with "Till," a film which follows Mamie Till-Mobley and her decisions—such as choosing to display her son in an open-casket funeral—which led to the beginning of the civil rights movement. Filled with equal parts heartache and humanity and anchored by a devastating performance from star Danielle Deadwyler, it's a deeply affecting film which more than earns its spot on this list.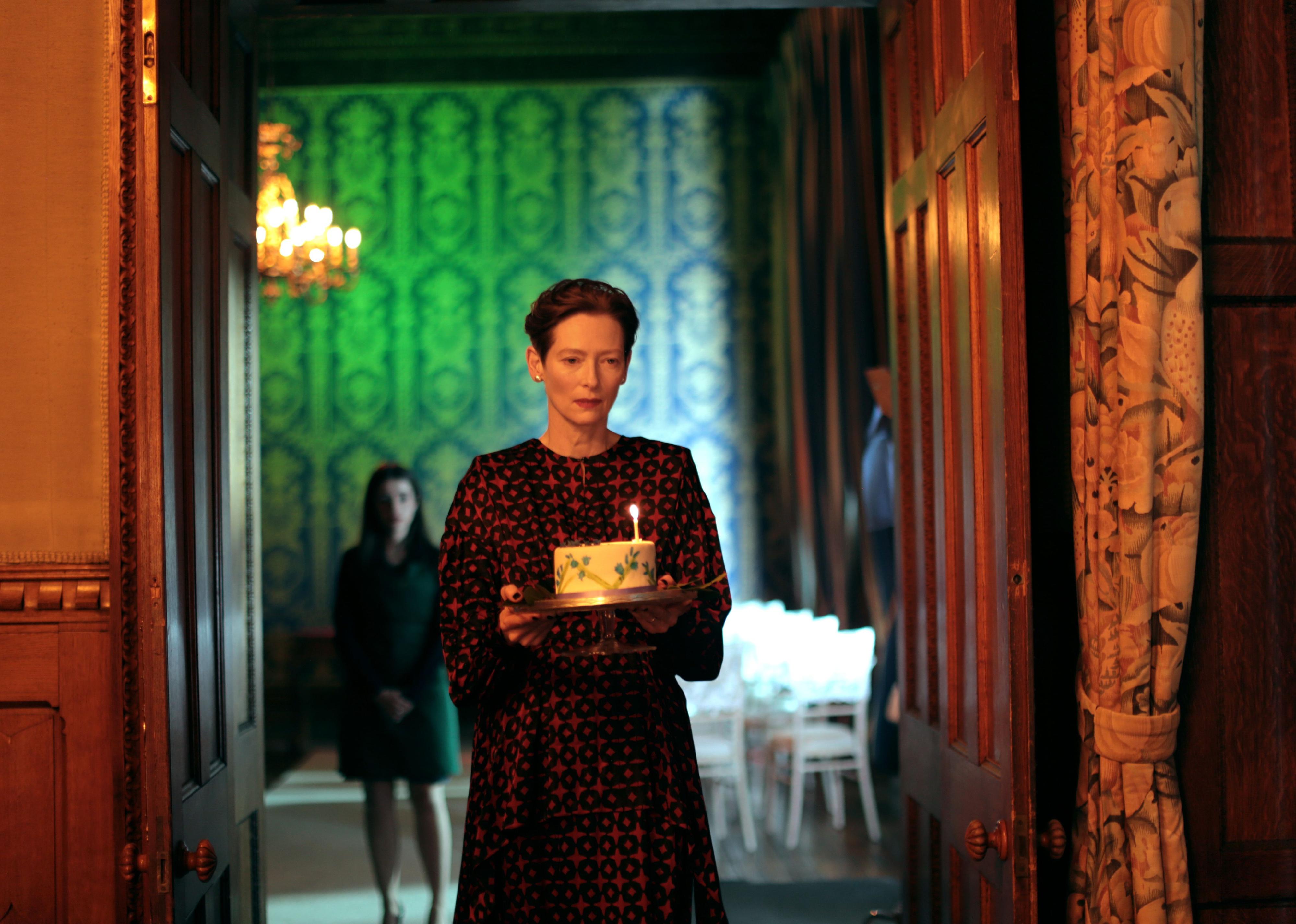 Element Pictures
#23. The Eternal Daughter
– Director: Joanna Hogg
– Metascore: 79
– Runtime: 96 minutes
The third in Joanna Hogg's trilogy of "Souvenir" films, "The Eternal Daughter" boasts a typically incredible performance from Tilda Swinton, who plays both a woman and her elderly mother in this modern take on the ghost story. Shot in 35 mm with a particularly chilly score and ethereal soundscape, the film is stylistically distinct while still remaining universal in its themes.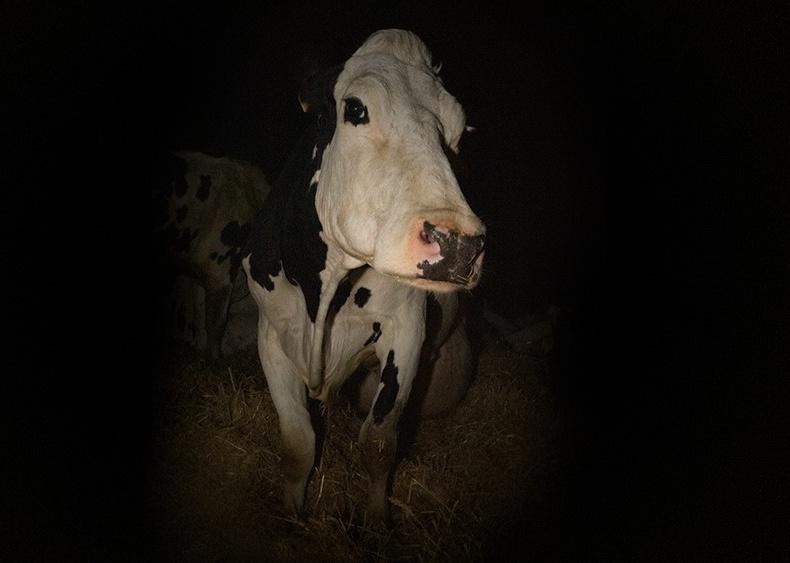 BBC Films
#22. Cow
– Director: Andrea Arnold
– Metascore: 80
– Runtime: 94 minutes
In "Cow," Andrea Arnold—perhaps best known for directing "American Honey" and the second season of "Big Little Lies"—presents a day in the life of a dairy cow, giving us a more intimate look into the bovine world than ever before. Arnold follows a cow called Luma, and chronicles everything from her grass-grazing to her milk-making.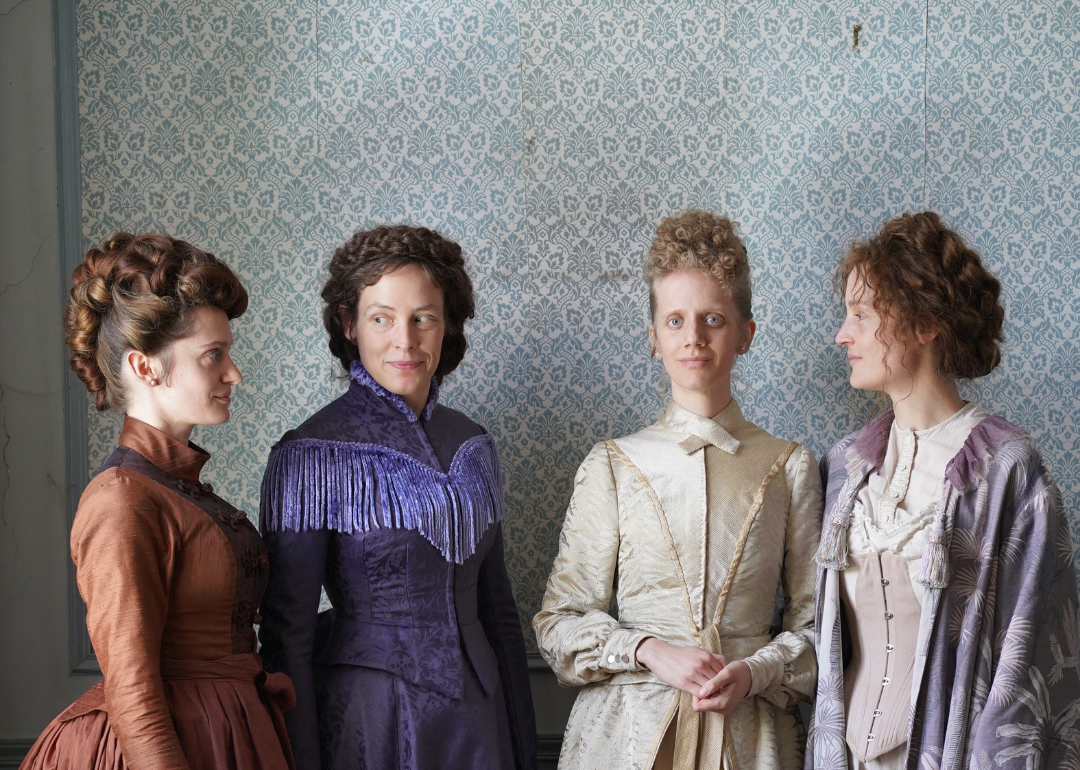 ARTE
#21. Corsage
– Director: Marie Kreutzer
– Metascore: 80
– Runtime: 113 minutes
"Corsage" tells the story of the Empress Elisabeth of Austria (played by "Phantom Thread" star Vicky Krieps), who was admired for her striking beauty throughout her life. The film finds her on the edge of turning 40, as she struggles to maintain her public image, and begins pulling her corset tighter and tighter as a result. In a desperate attempt to return to her youth, she embarks on a hedonistic trip across Europe, and ends up rebelling against the literal and metaphorical constraints that have been placed upon her.
You may also like: Classic movie quotes that have broken into our daily vocabulary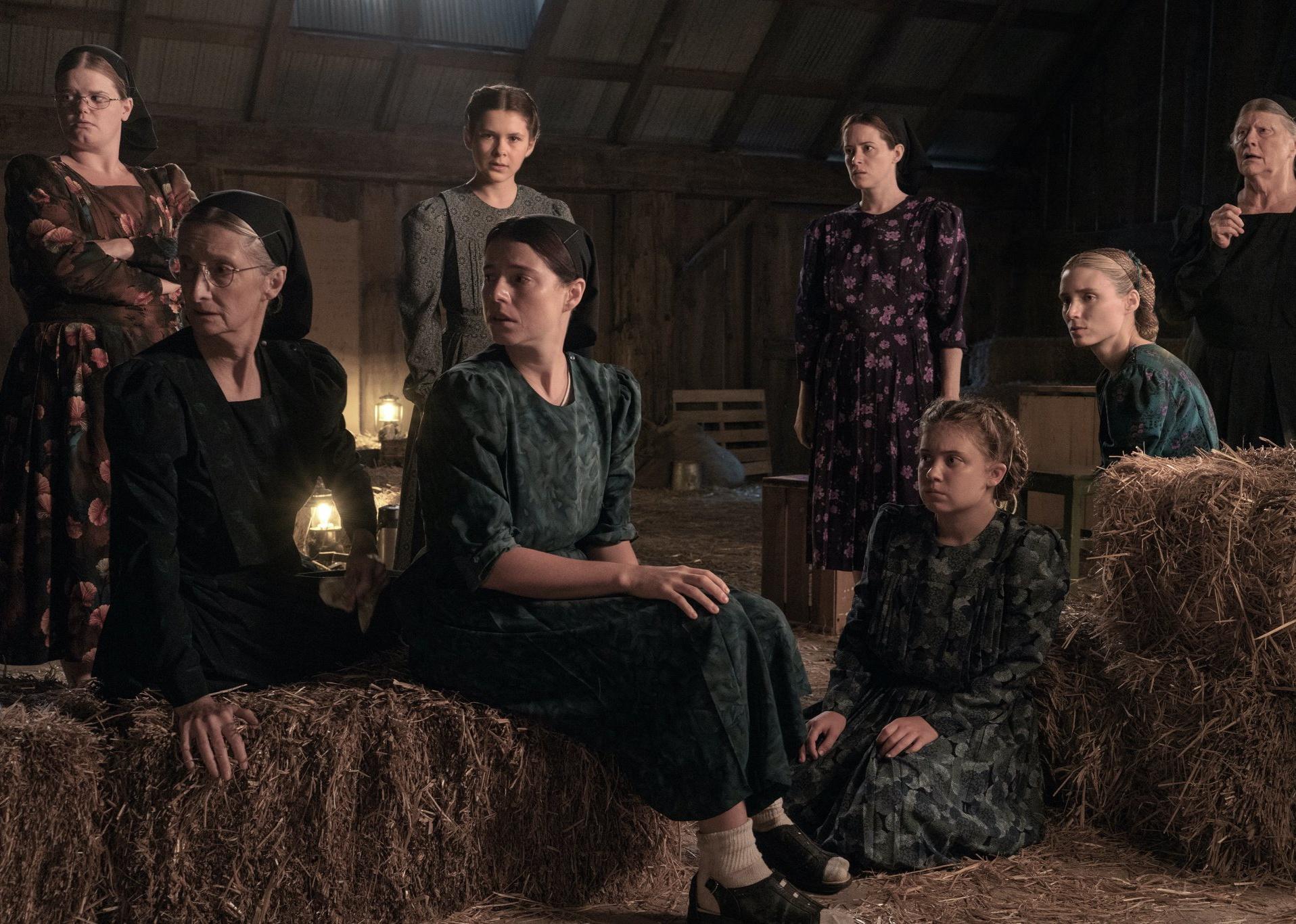 Hear/Say Productions
#20. Women Talking
– Director: Sarah Polley
– Metascore: 81
– Runtime: 104 minutes
Sarah Polley, a former child actor known for directing "Stories We Tell" and "Away from Her," has established herself as a feminist auteur with "Women Talking," an adaption of Miriam Toews' novel of the same name. Inspired by the real-life events of a Bolivian Mennonite colony, the film follows a group of women as they come to terms with their shared experiences of sexual assault, and decide to take a stand against the violence imposed upon them.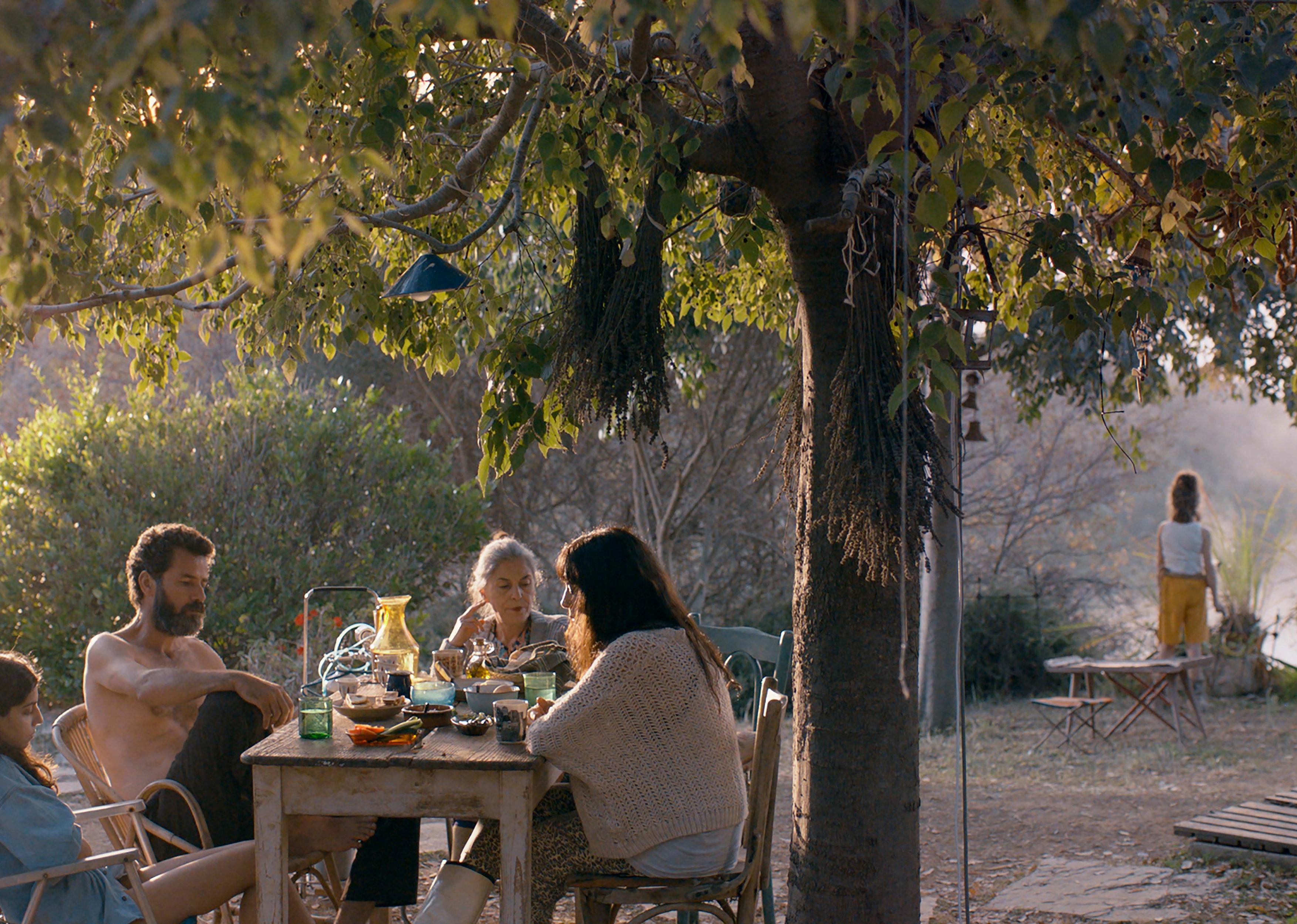 Abbout Productions
#19. Costa Brava, Lebanon
– Director: Mounia Akl
– Metascore: 81
– Runtime: 106 minutes
In her directorial debut, Mounia Akl presents a family living in Lebanon in a not-too-distant future, after fleeing into the mountains from the uninhabitable Beirut. Told through a distinctly lo-fi lens, "Costa Brava, Lebanon" is both a family drama and an astute meditation on the current state of Lebanon, post-pandemic.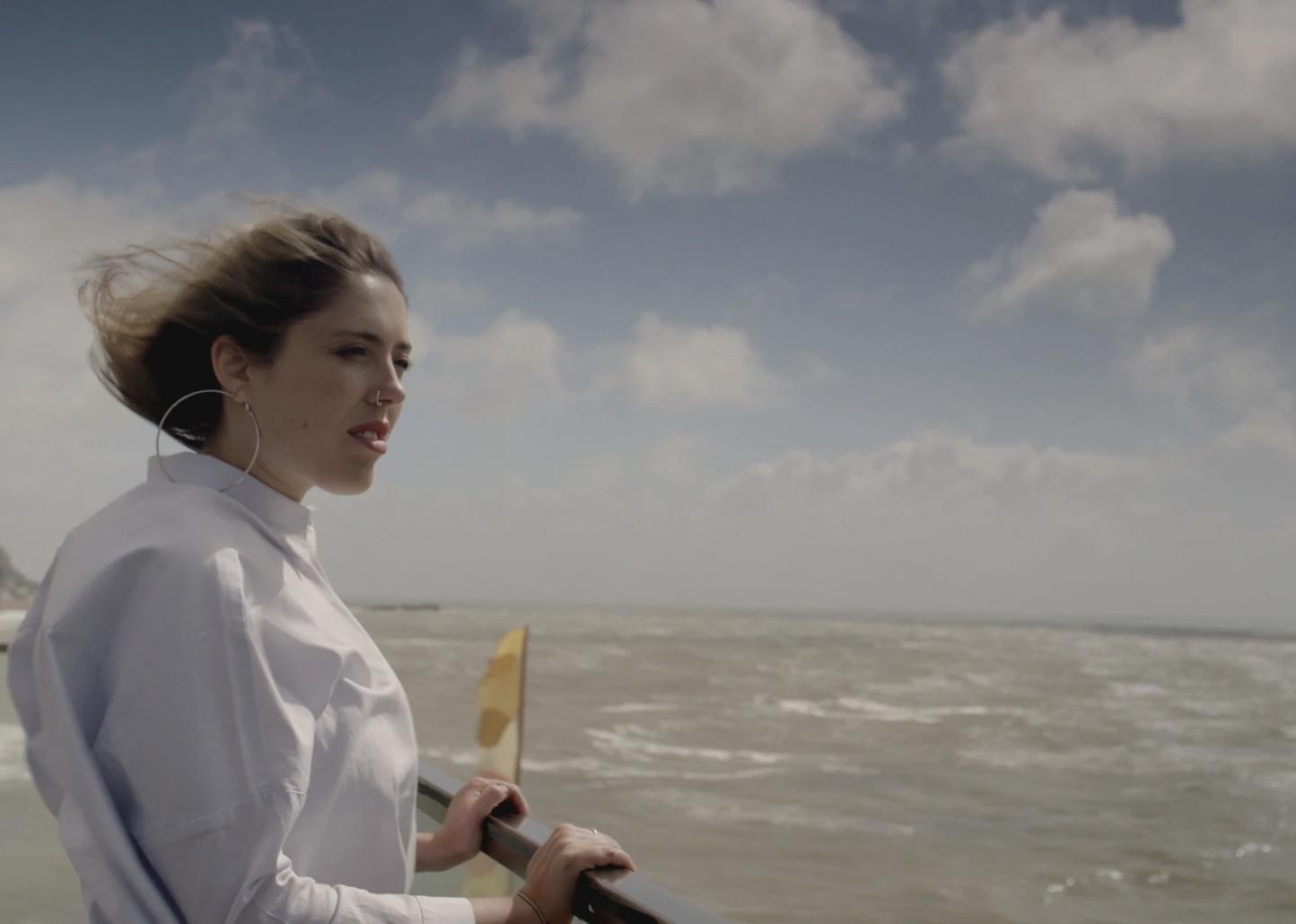 Generation Indigo Films
#18. Poly Styrene: I Am a Cliché
– Directors: Celeste Bell, Paul Sng
– Metascore: 82
– Runtime: 96 minutes
The leader of the iconic band X-Ray Spex, Poly Styrene was the first woman of color to ever front a successful U.K. punk band. In this documentary, her daughter Celeste Bell tries to reckon with her life and legacy after her death, as Bell parses through unseen footage and comes to grips with the darkest parts of her mother.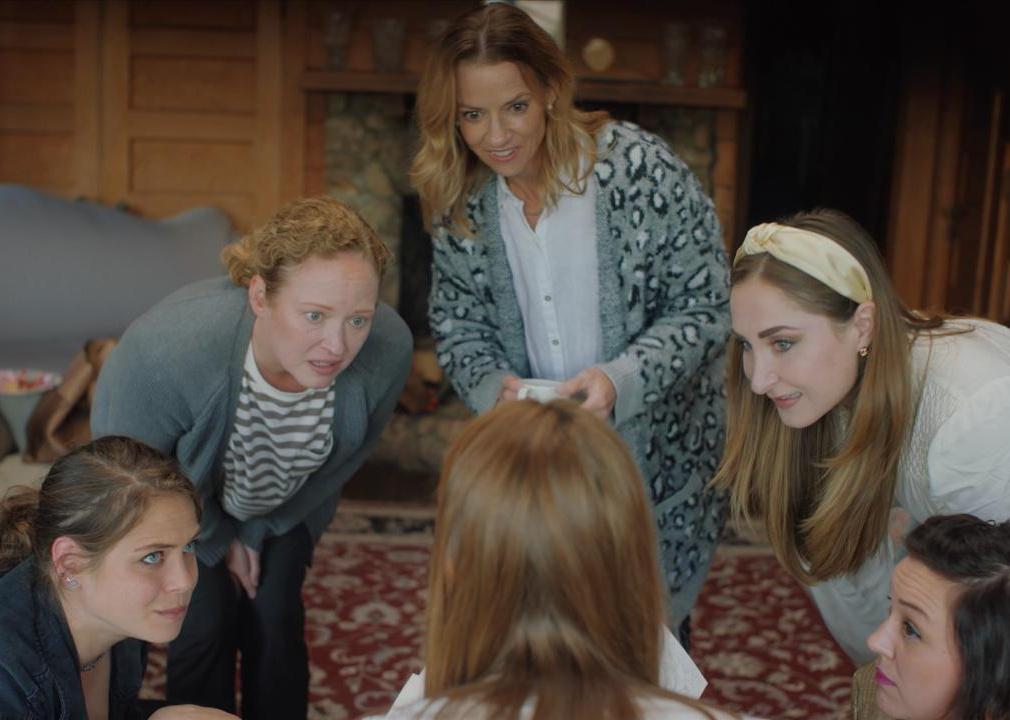 Blumhouse Productions
#17. Soft & Quiet
– Director: Beth de Araújo
– Metascore: 82
– Runtime: 91 minutes
"Soft & Quiet" is an unflinching and relentlessly brutal film, as it zeroes in on the fictional white supremacist hate group Daughters of Aryan Unity. For her feature directorial debut, Beth de Araújo was reportedly inspired by the viral video that emerged in May 2020, depicting a white woman harassing a Black man in New York City's Central Park. The film debuted at South by Southwest and compellingly unfolds on screen in a single shot.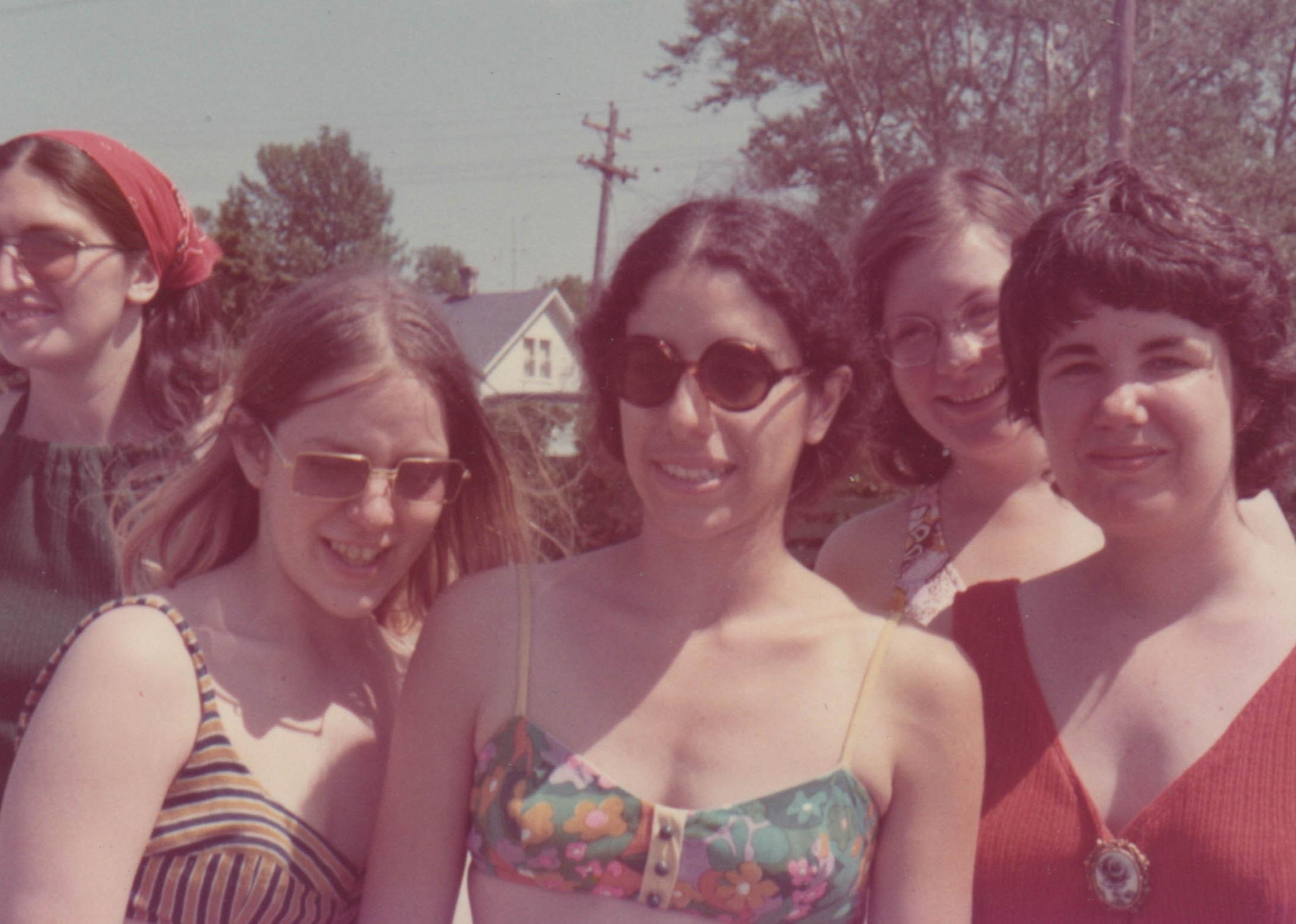 HBO Documentary Films
#16. The Janes
– Directors: Tia Lessin, Emma Pildes
– Metascore: 82
– Runtime: 101 minutes
A particularly timely and resonant film, "The Janes" tells the true story of a group of women on the South Side of Chicago who, in 1972, built a safe and private network for people in need of abortions. Directed by Tia Lessin and Emma Pildes, the film offers firsthand accounts from the women, many of whom for the first time spoke on the record about their story.
You may also like: 25 iconic closing shots from film history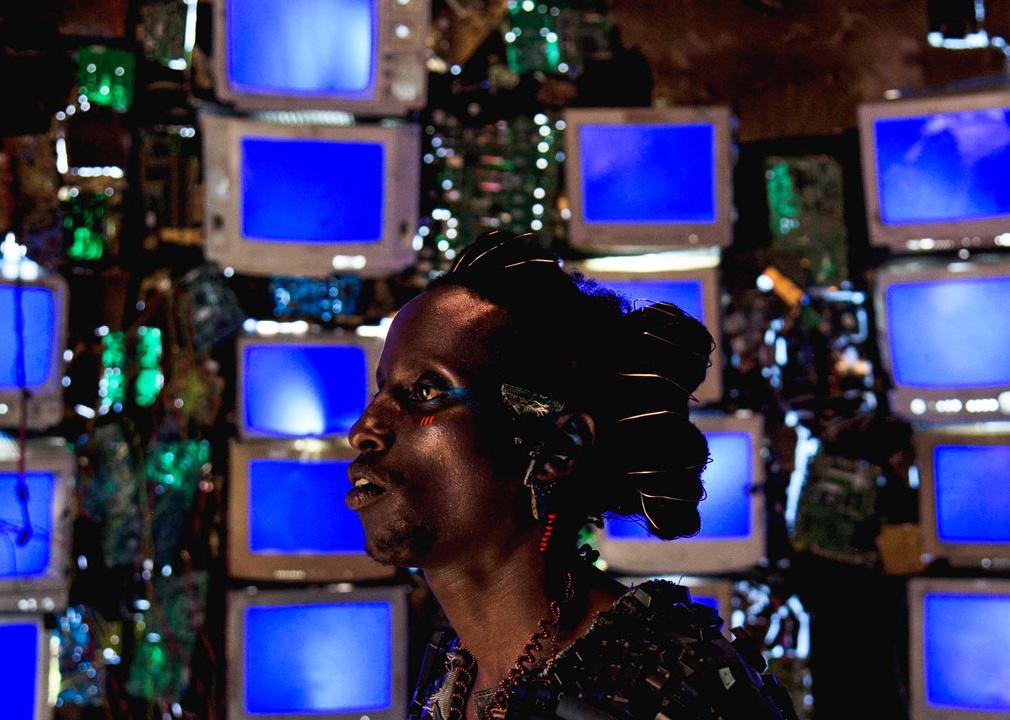 Swan Films
#15. Neptune Frost
– Directors: Anisia Uzeyman, Saul Williams
– Metascore: 83
– Runtime: 105 minutes
"Neptune Frost" has quite the elevator pitch: It's a cyberpunk, Afrofuturist musical which sees an intersex runaway and an escaped coltan miner coming together to create an anti-colonialist hacking network. It's experimental, thought-provoking, and downright beautiful. Better yet, it was made with an entirely Burundian and Rwandan cast and crew.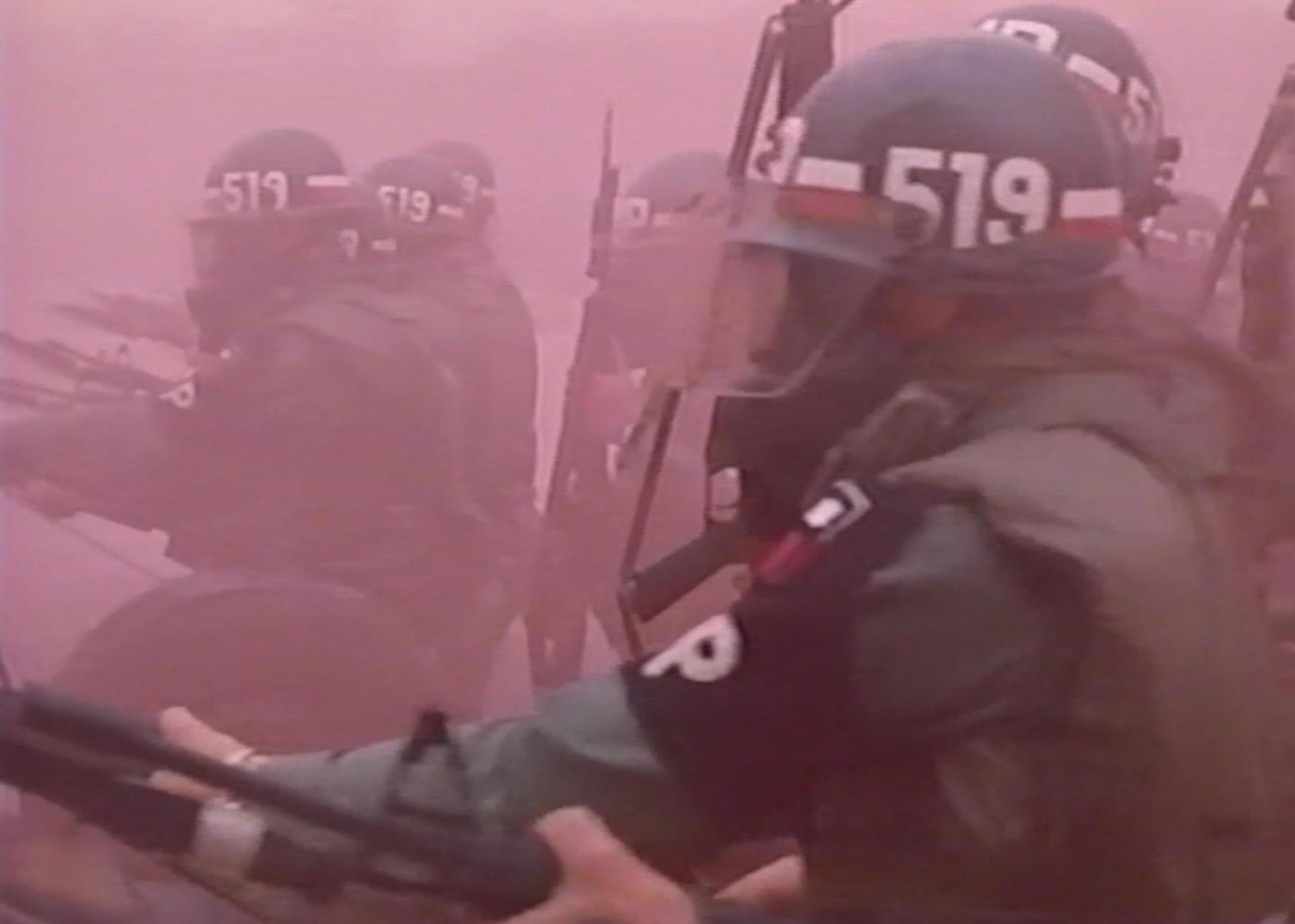 Arch + Bow Films
#14. Riotsville, U.S.A.
– Director: Sierra Pettengill
– Metascore: 83
– Runtime: 91 minutes
This documentary may sound like the stuff of fiction, but "Riotsville" was once actually a real place—sort of. As explored in Sierra Pettengill's film, "Riotsville, U.S.A." was a place created by the U.S. military in the 1960s as a response to riots and political unrest. The filmmaker relied solely on archival footage for the documentary, driving home the fact that truth is often stranger than fiction.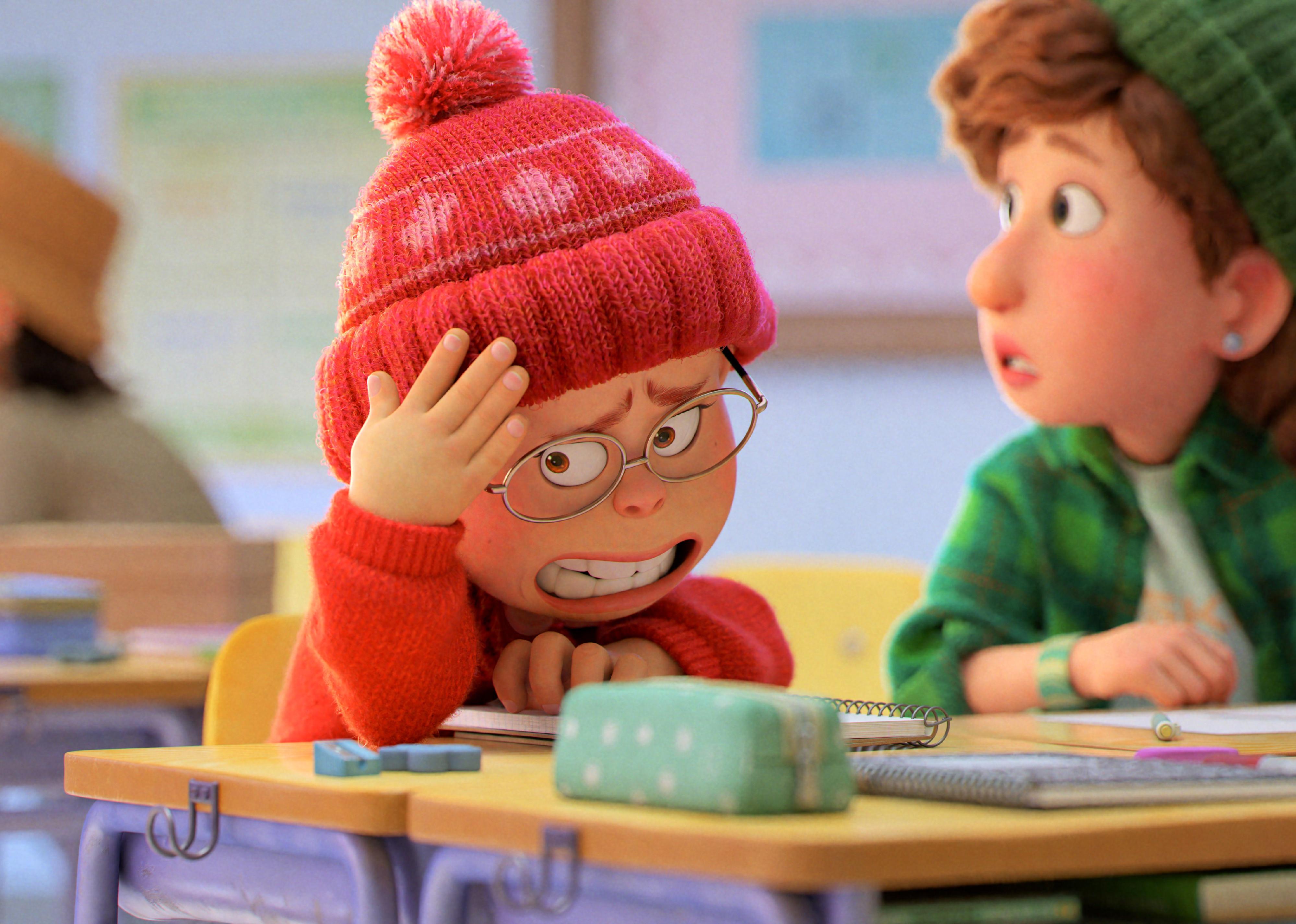 Pixar Animation Studios
#13. Turning Red
– Director: Domee Shi
– Metascore: 83
– Runtime: 100 minutes
Once just an intern at Pixar, Domee Shi became the first Asian woman to direct a Pixar feature film with "Turning Red." Shi had previously made a name for herself with "Bao," which earned her the distinction as the first woman of color to earn the Oscar for Best Animated Short Film. In "Turning Red," a young Chinese-Canadian girl turns into a giant red panda, putting a surreal and sublime twist on puberty and coming-of-age tales.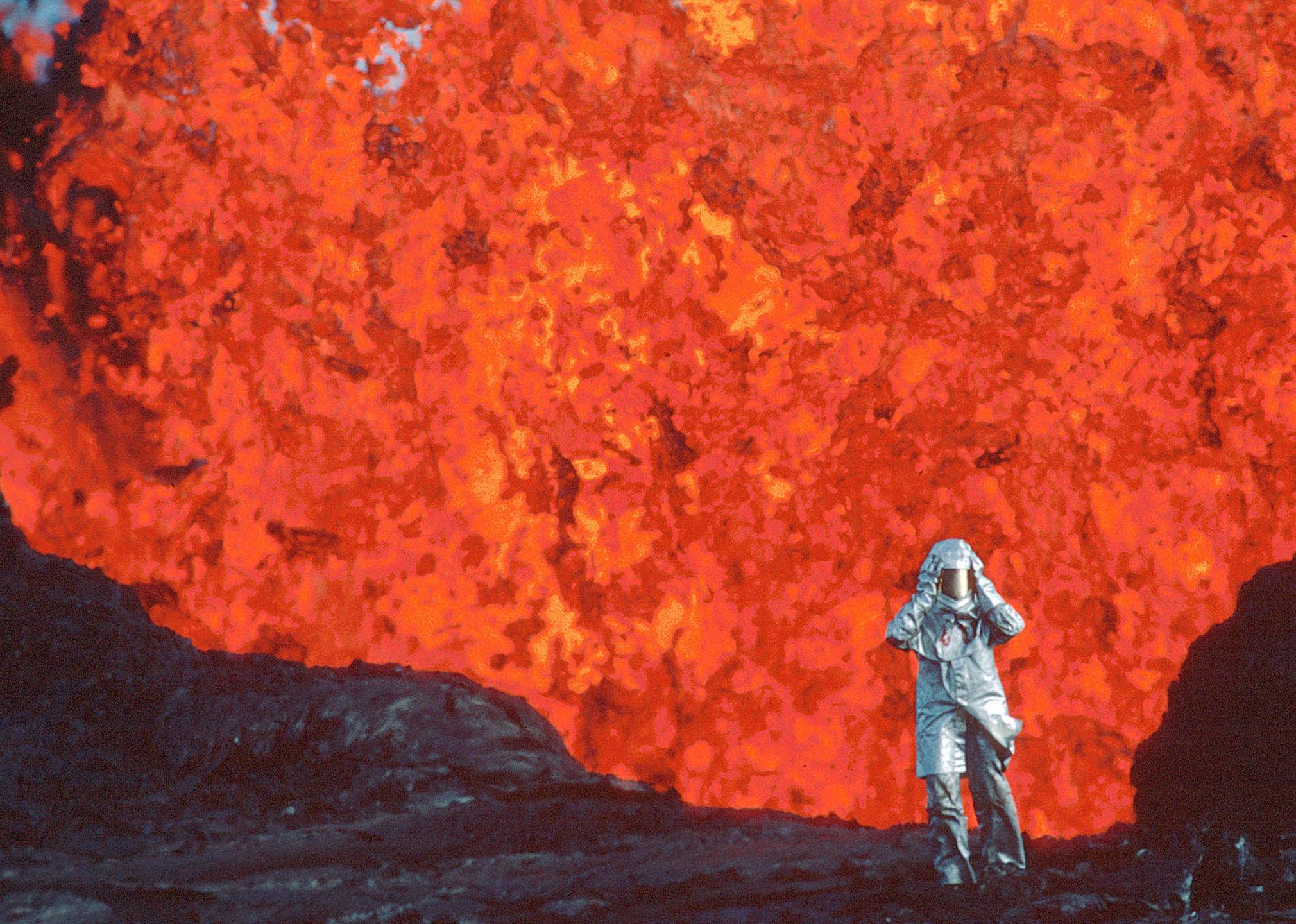 Sandbox Films (II)
#12. Fire of Love
– Director: Sara Dosa
– Metascore: 83
– Runtime: 98 minutes
"Fire of Love" introduces us to Katia and Maurice Krafft, a couple who loves two things above all else: volcanoes and each other. Sara Dosa charts their two decades of volcano exploration right up to their deaths in 1991, when they lost their lives to a volcanic explosion. It boasts a wealth of unseen footage, as well as a stylish 16 mm perspective.
SSS Entertainment
#11. The Fallout
– Director: Megan Park
– Metascore: 84
– Runtime: 96 minutes
For years, Megan Park played a teenager in ABC Family's "The Secret Life of the American Teenager." Here, she brings her wealth of teen insight to "The Fallout," her feature film directorial and writing debut. The movie centers on a group of young students in the traumatic aftermath of a school shooting, featuring teenage stars Jenna Ortega and Maddie Ziegler.
You may also like: 100 best Western films of all time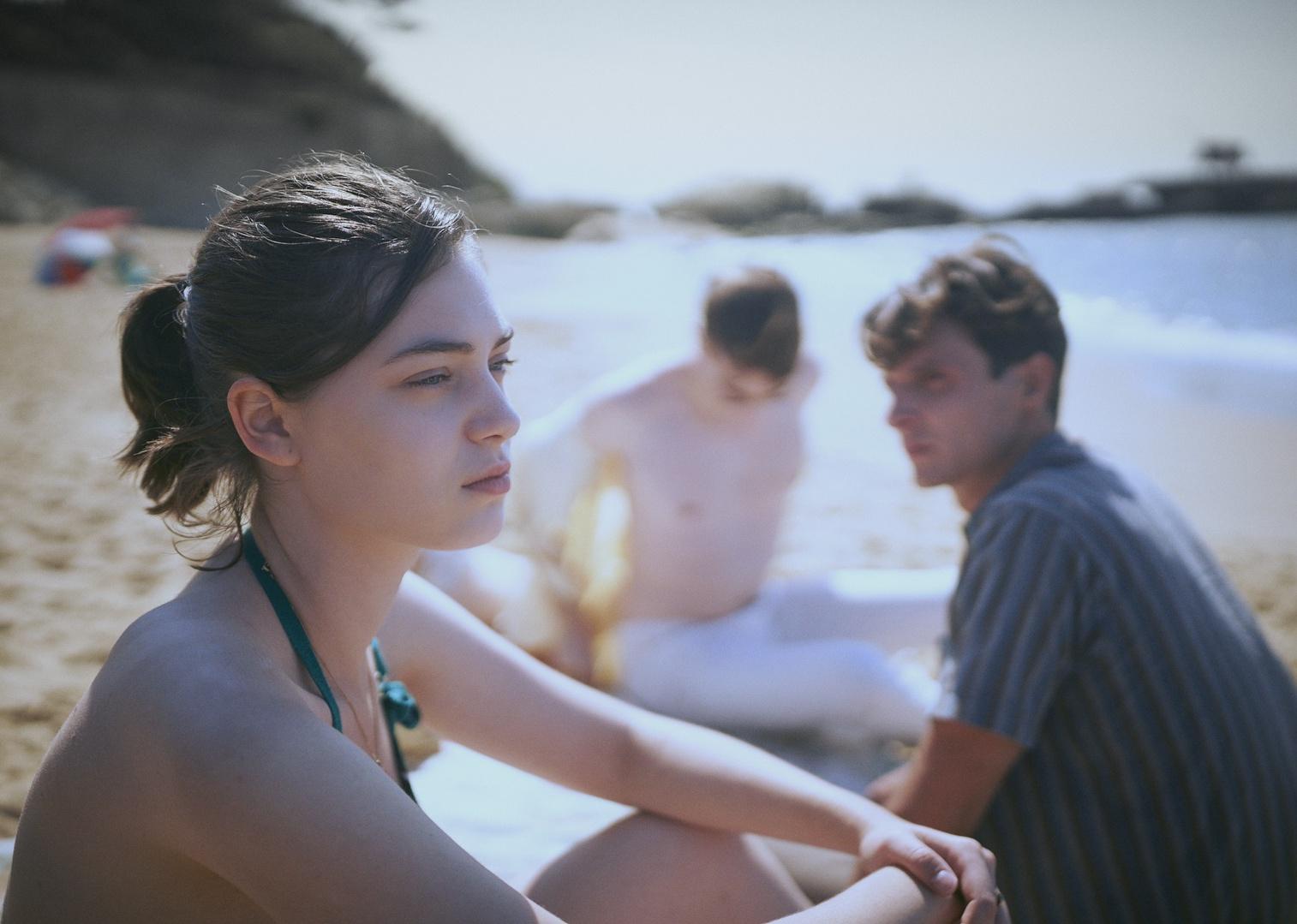 Rectangle Productions
#10. Happening
– Director: Audrey Diwan
– Metascore: 86
– Runtime: 100 minutes
An adaptation of Annie Ernaux's autobiographical novel about a young woman who falls pregnant in conservative 1960s France, "Happening" is another pertinent film for our time. The film is Audrey Diwan's second feature, and it earned her the Golden Lion Award at the Venice Film Festival in 2021.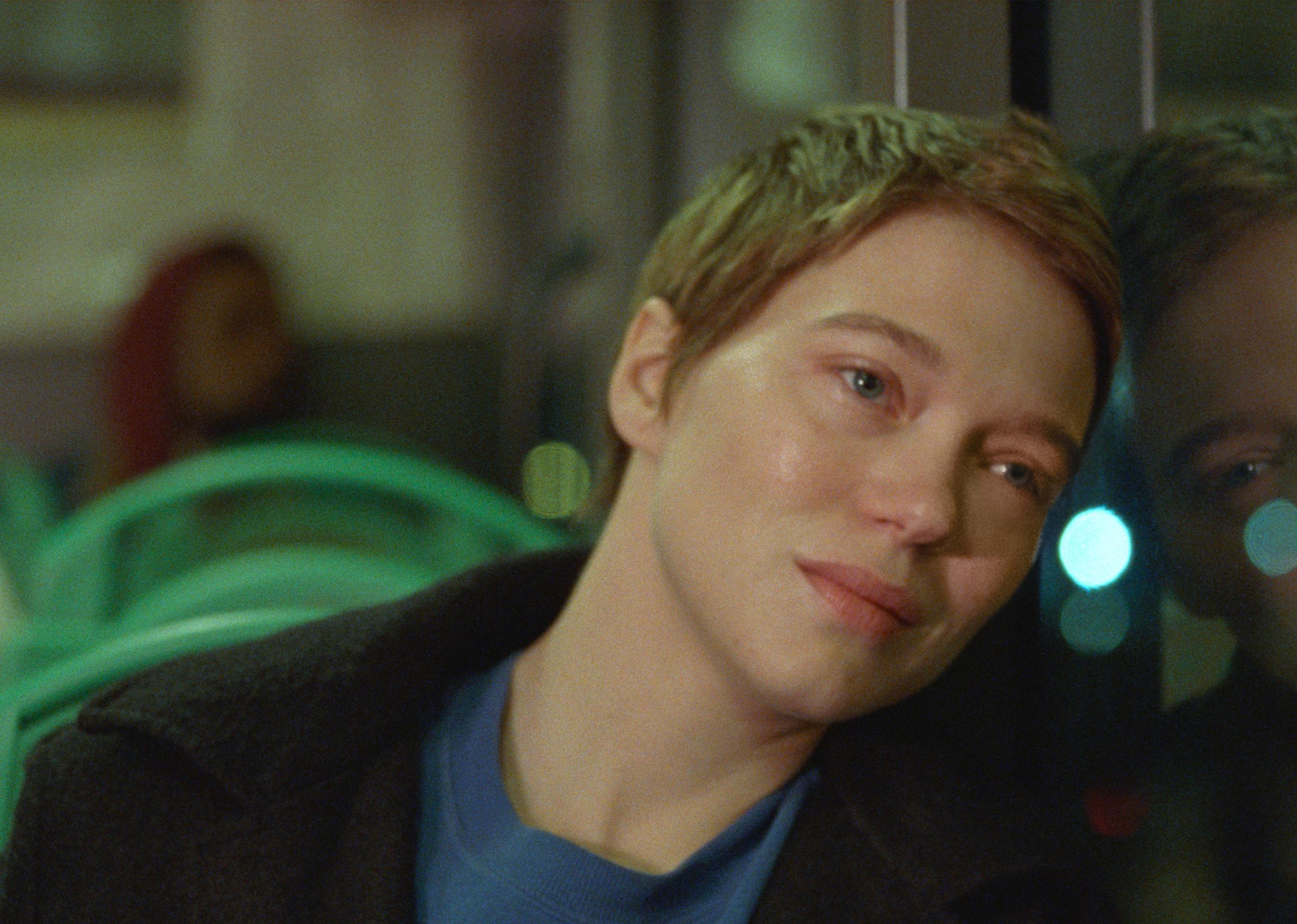 Les Films Pelléas
#9. One Fine Morning
– Director: Mia Hansen-Løve
– Metascore: 86
– Runtime: 112 minutes
From the mind behind the acclaimed film "Bergman Island" comes Mia Hansen-Løve's next finely observed feature. "One Fine Morning" stars Léa Seydoux as a single mother and professional translator torn between caring for her ill father and a new, aloof lover. It's a balancing act between romance and familial beauty, which draws from the most profound and overlooked details of life.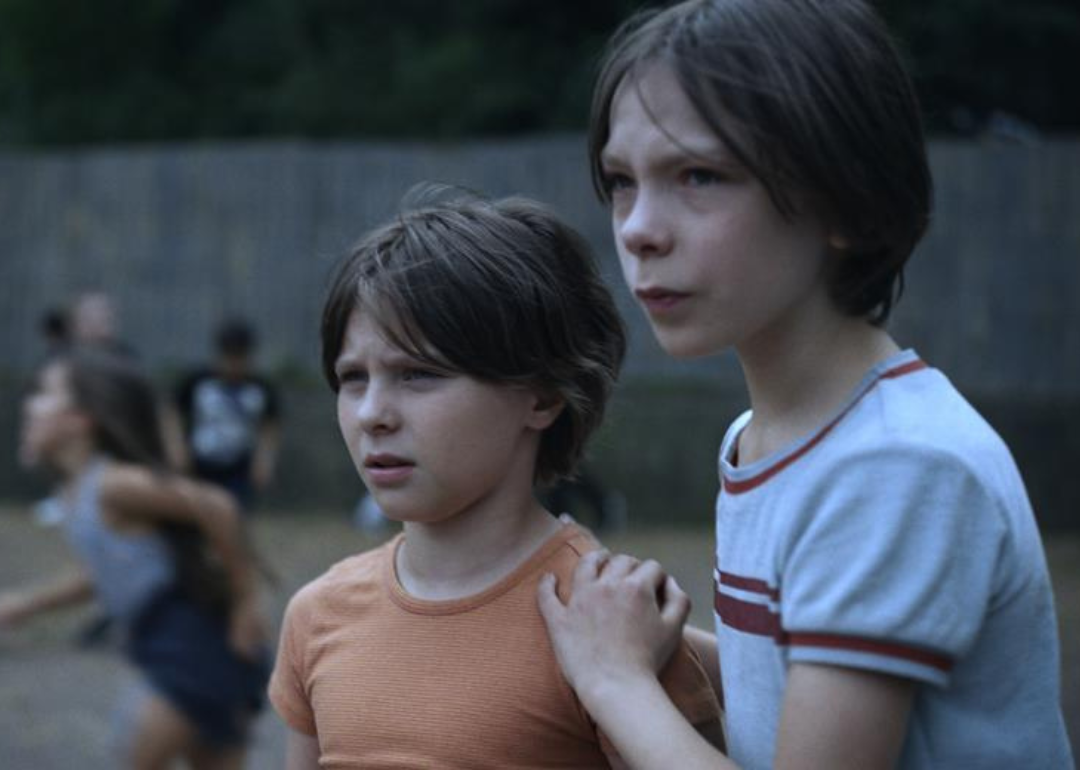 Dragons Films
#8. Playground
– Director: Laura Wandel
– Metascore: 86
– Runtime: 72 minutes
Laura Wandel's "Playground" positions children at the very center of the universe, giving us a brutal and intimate glimpse into the life of a child. It's the first feature from the Belgian writer, and it picked up numerous accolades this year, including the Fipresci Award for the Un Certain Regard section at Cannes and the Sutherland Trophy at the BFI London Film Festival.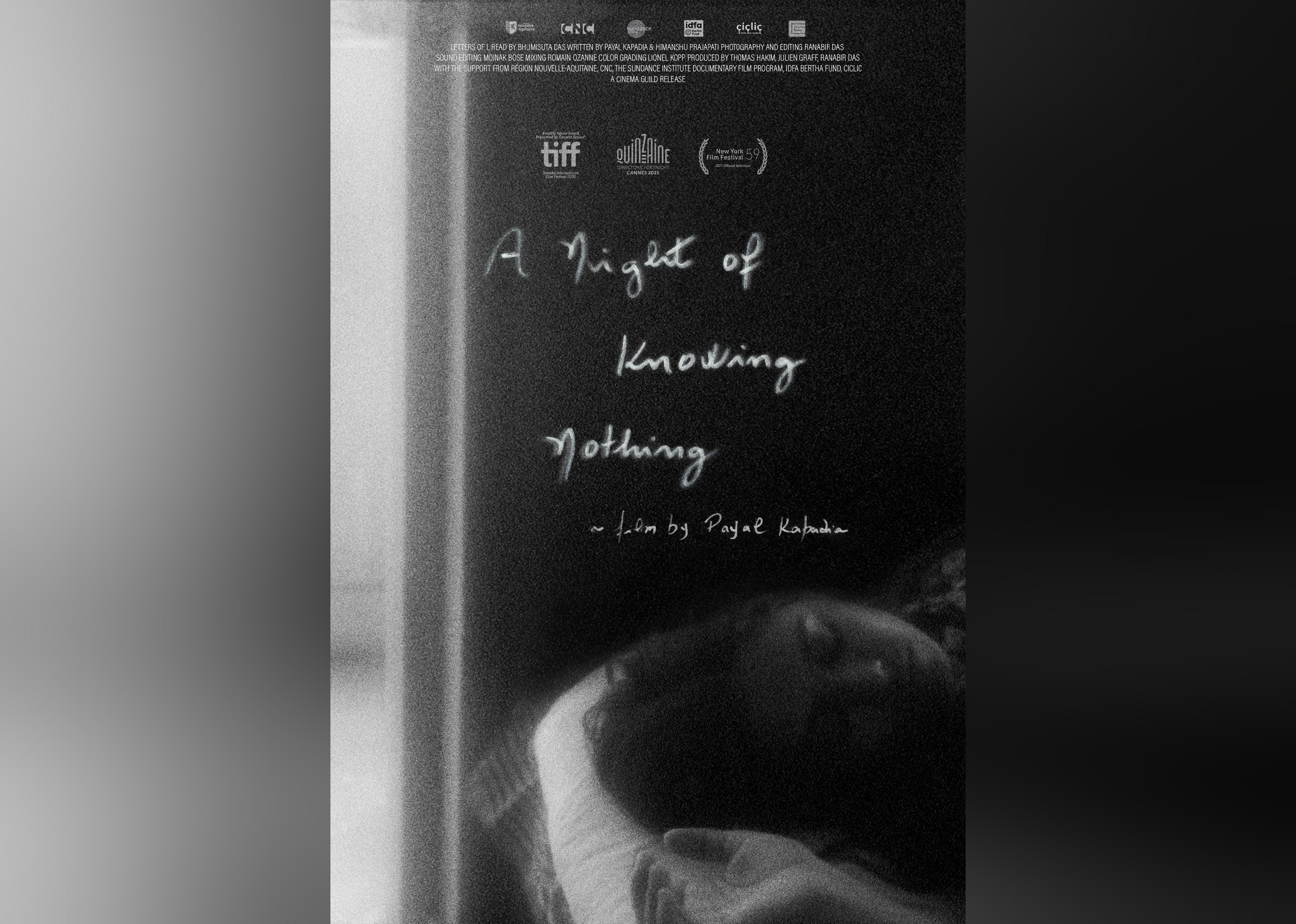 Petit Chaos
#7. A Night of Knowing Nothing
– Director: Payal Kapadia
– Metascore: 87
– Runtime: 99 minutes
Payal Kapadia's "A Night of Knowing Nothing" is a bold directorial debut, which uses the epistolary form to tell the story of an Indian university student who has been estranged from her lover. Seamlessly merging together fantasy, dreams, memories, and reality, the film is both a love story as well as a political meditation on present-day India.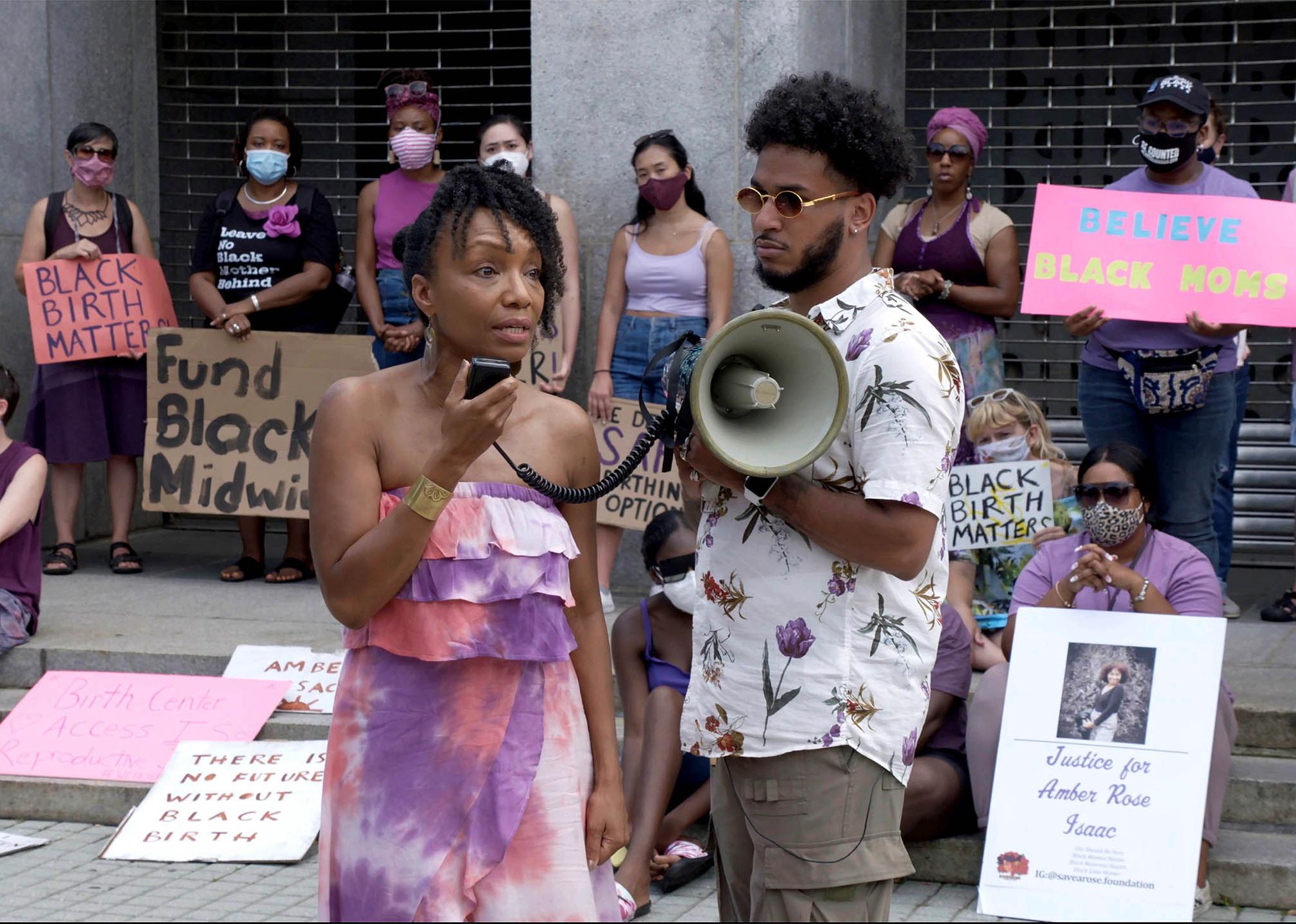 Impact Partners
#6. Aftershock
– Directors: Paula Eiselt, Tonya Lewis Lee
– Metascore: 87
– Runtime: 86 minutes
The U.S. maternal health crisis is arguably one of the most pressing, yet politically overlooked issues in America. "Aftershock" stresses the urgency of the issue as filmmakers Paula Eiselt and Tonya Lewis Lee interview physicians and birth workers to reveal the ways in which systemic racism is fueling a national birth crisis. It won big at the Sundance Film Festival earlier in 2022, as it took home the U.S. Documentary Special Jury Award: Impact for Change.
You may also like: Most widely watched but universally hated movies of all time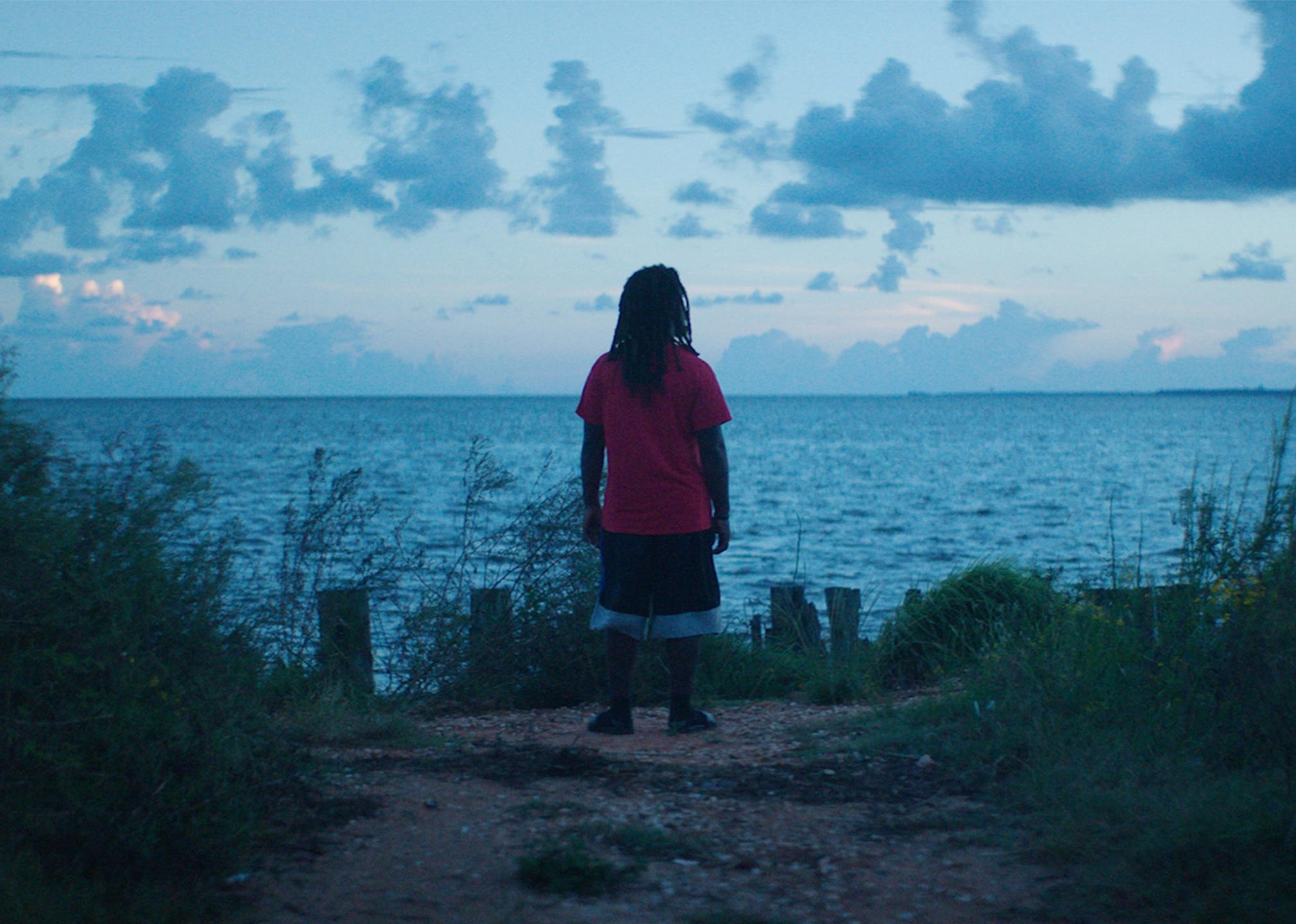 Higher Ground Productions
#5. Descendant
– Director: Margaret Brown
– Metascore: 88
– Runtime: 109 minutes
Ultimately an exploration into how history itself is told and what gets lost when certain voices are pushed aside, "Descendant" follows the families of freed enslaved people from Alabama who work alongside marine archaeologists to uncover the lost stories of their ancestors. Amplifying voices that have been previously overshadowed, "Descendant" helps bring their legacy to the surface.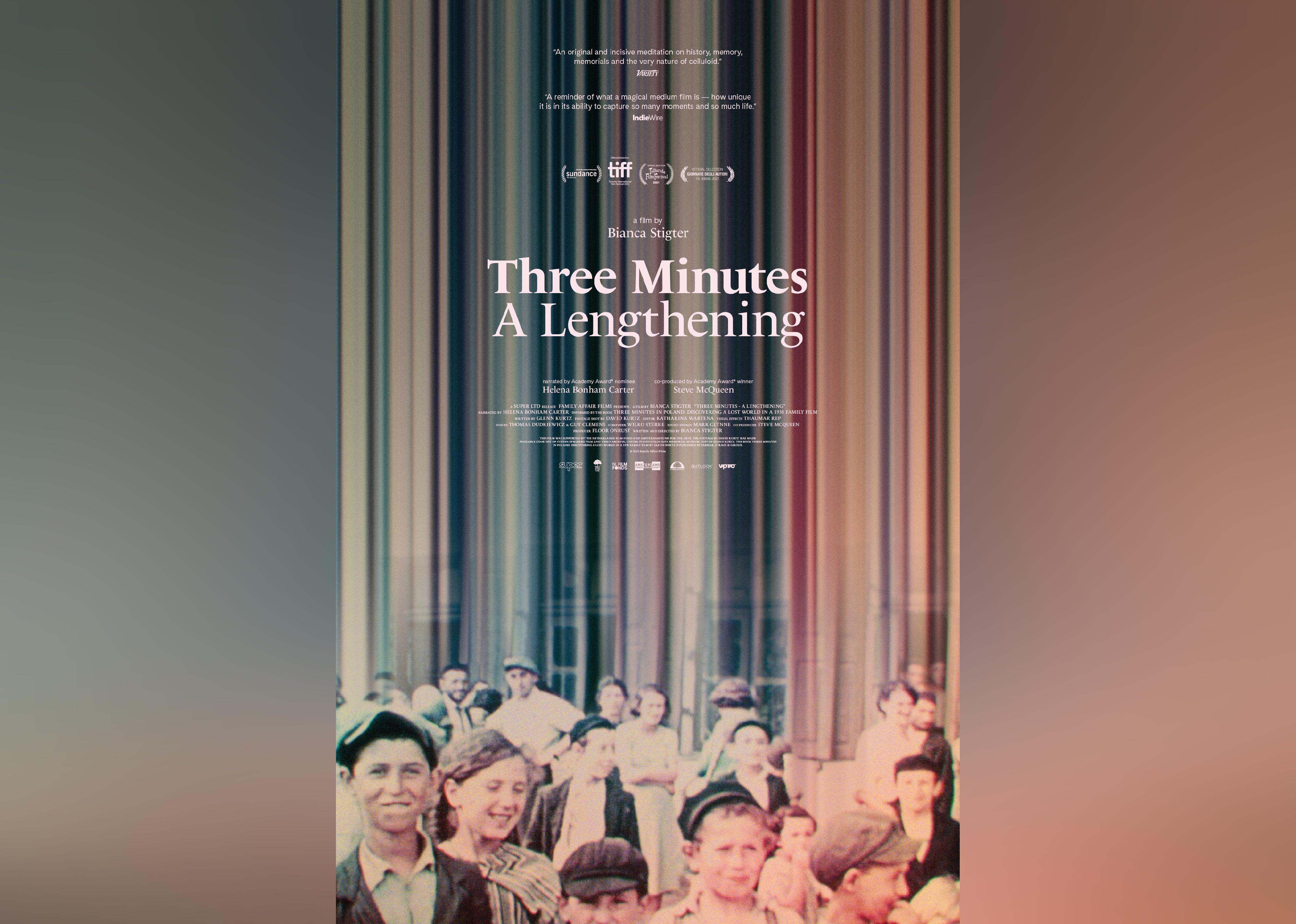 Family Affair Films
#4. Three Minutes: A Lengthening
– Director: Bianca Stigter
– Metascore: 88
– Runtime: 69 minutes
In this endlessly thought-provoking film, just three minutes provides a lifetime of questioning. Based on a few minutes of found footage from 1938, in which the Jewish inhabitants of a small Polish town crowd around a camera, "Three Minutes: A Lengthening" is a sharp and close analysis of this pre-WWII footage, narrated by Helena Bonham-Carter.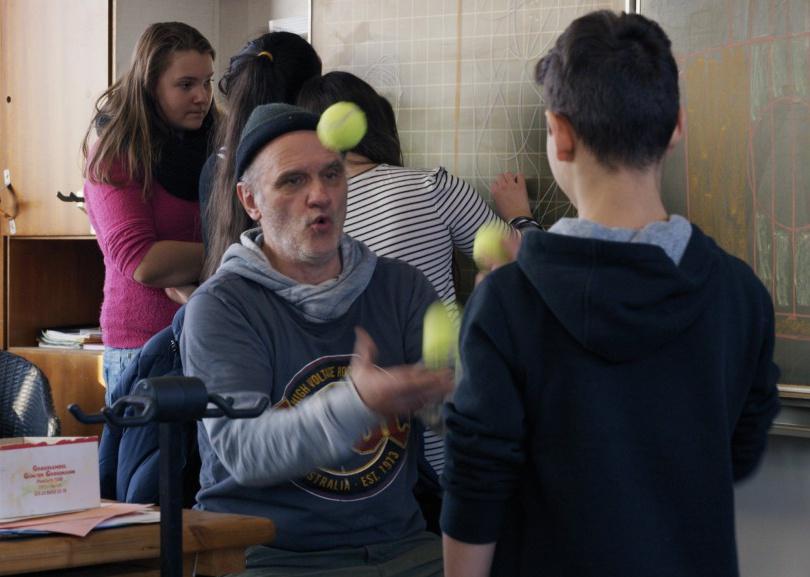 Madonnen Film
#3. Mr. Bachmann and His Class
– Director: Maria Speth
– Metascore: 91
– Runtime: 217 minutes
Portraying the relationship between a teacher and his sixth grade students, "Mr. Bachmann and His Class" takes place in a school in a small German industrial town, where children from a wide variety of sociocultural backgrounds gather. The documentary debuted at the Berlin Film Festival, where it earned the Silver Bear Jury Prize.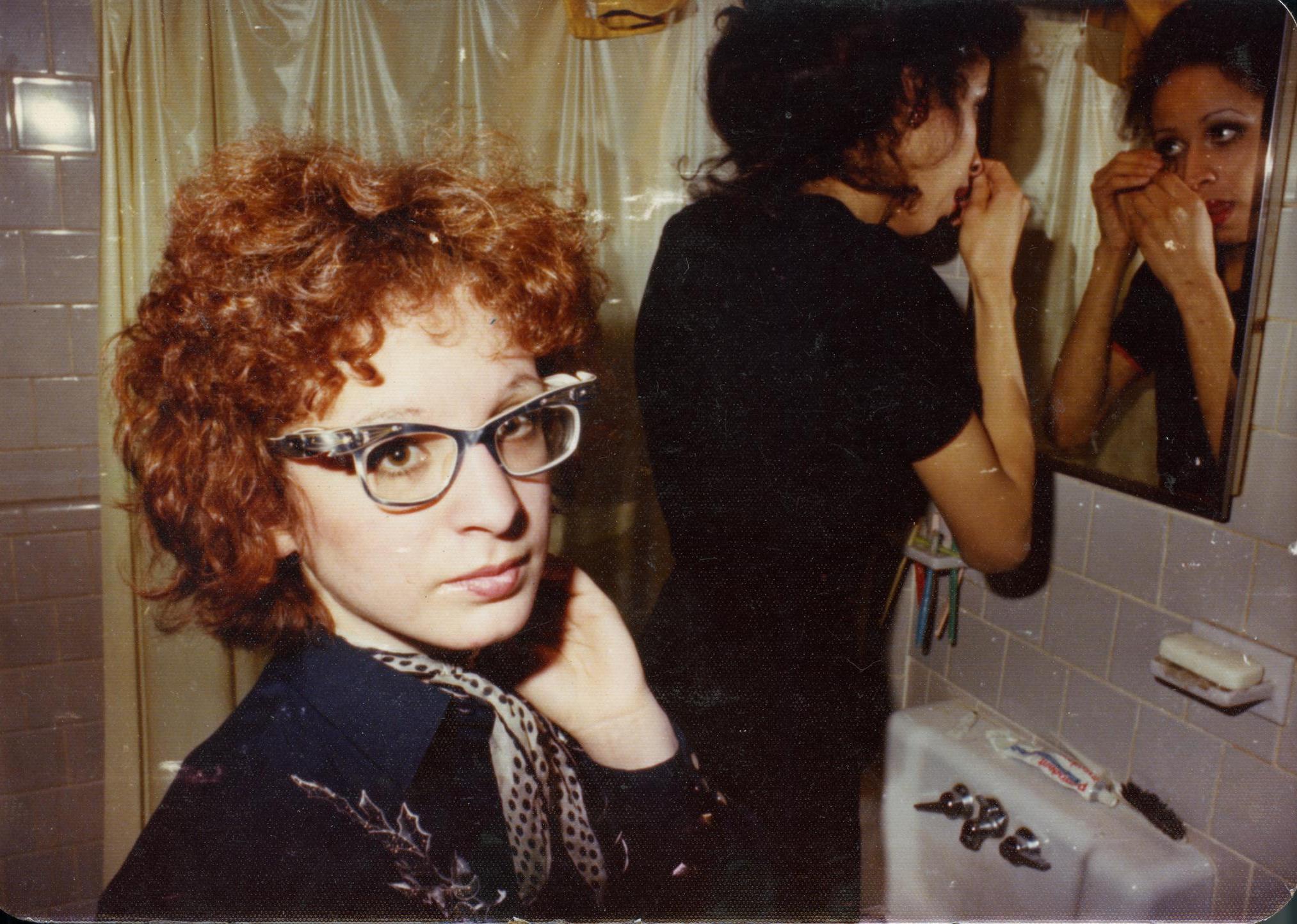 Participant
#2. All the Beauty and the Bloodshed
– Director: Laura Poitras
– Metascore: 91
– Runtime: 113 minutes
From Academy Award-winning documentary filmmaker Laura Poitras (known for "Citizenfour") comes "All the Beauty and the Bloodshed," an interconnected documentary based on the life of activist and photographer Nan Goldin. Featuring archival footage and interviews with Goldin herself, the film also hones in on Goldin's fight against the Sackler family, whom she deemed responsible for the opioid crisis. The film won the Golden Lion at the Venice Film Festival in 2022.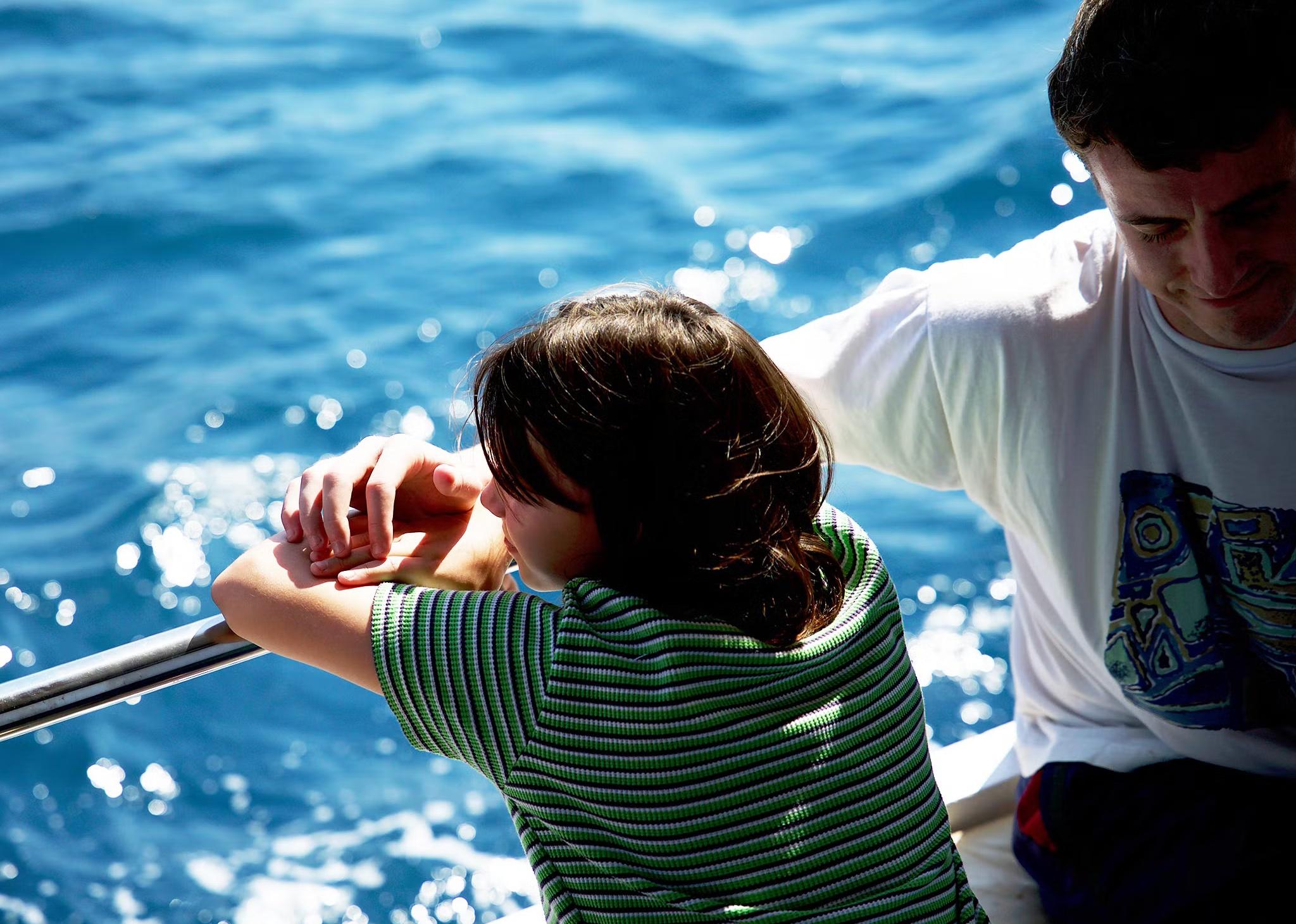 AZ Celtic Films
#1. Aftersun
– Director: Charlotte Wells
– Metascore: 95
– Runtime: 102 minutes
When Paul Mescal (known for "Normal People") is involved, you know there will be a high chance of tears, and that's exactly the case with "Aftersun," the feature-length debut from newcomer Charlotte Wells. Principally set in a fading holiday resort in the 1990s, the film centers on the bond between a young father and his preteen daughter at the point of puberty in which she realizes her parents have separate identities. Stylish, heartwarming, and tear-jerking, it easily wins its spot at the top of this list.
You may also like: Can you guess which iconic movie these scenes are from?
More Stacker National