The side benefits of clean energy
Published 6:30 pm Monday, January 9, 2023

Canva
The side benefits of clean energy
Scientists, environmental advocacy organizations, and concerned citizens have long made a case for transitioning from a reliance on fossil fuels to clean energy sources like wind, solar, and hydropower to mediate the impacts of climate change. The negative effects of fossil fuels on the environment have been widely documented and occur at every phase of their processing—from mining, fracking, and drilling for oil to burning refined fuels.
The environmental toll of fossil fuels has been linked to water and air pollution, habitat destruction, ocean acidification, and global warming. Meanwhile, renewable energy sources offer an alternative solution to energy needs without catastrophic environmental impacts. But what about the economic, public health, and safety-related benefits of clean energy?
As clean energy infrastructure has increased over the past decades, many of its non-climate-related advantages have become more evident. Renewable energy has become less expensive, created hundreds of thousands of jobs, and has had positive health impacts on communities across the United States. For a more holistic view of the impact of renewables, Rocket Solar compiled a list of some of the side benefits of clean energy using a variety of government, nonprofit, and academic sources.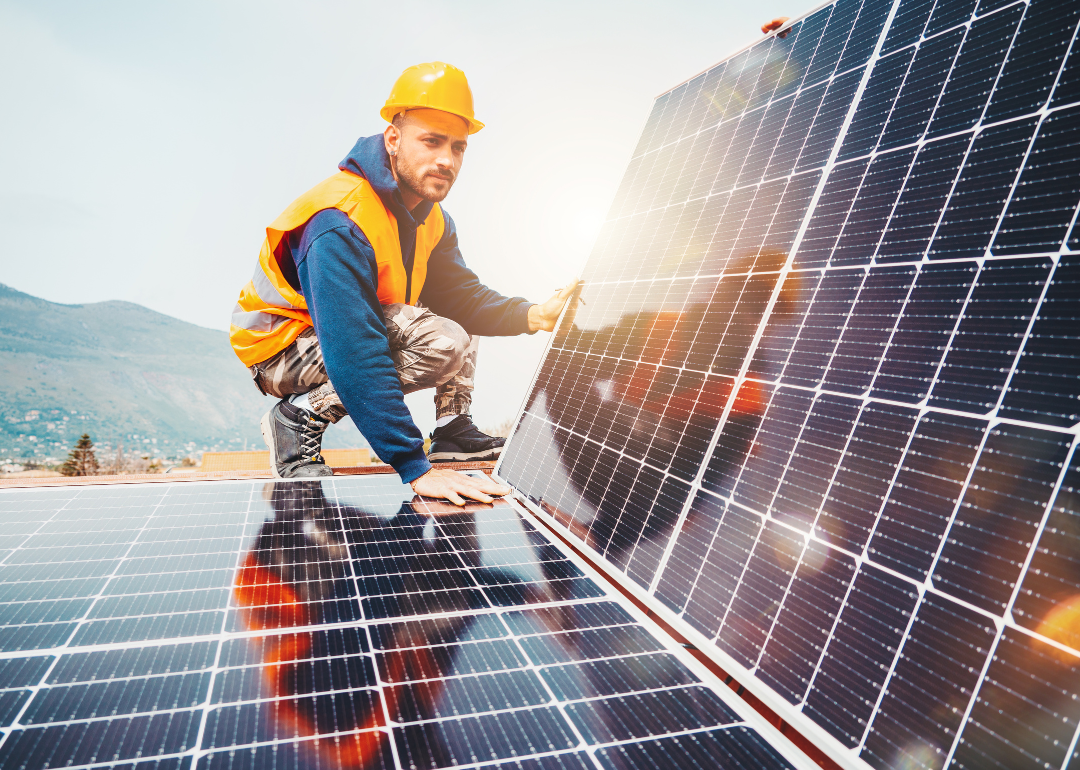 Canva
Clean energy provides almost 443,000 jobs in the US
The clean energy sector already supplies almost half a million jobs in the United States. The passage of the Inflation Reduction Act in August 2022 allocated funds for investing in clean energy solutions and limiting carbon emissions, giving an even bigger boost to clean energy sector jobs. Energy Innovation, a clean energy research organization, estimated that funding and tax credits from it could create 1.5 million additional jobs in the field by 2030.
The industry is one of the fastest-growing in the nation, with jobs like wind turbine service technician and solar photovoltaic installer estimated to take the lead in occupation growth. In general, jobs that specialize in installing and creating clean energy infrastructure, including wind turbines, battery storage, and solar panels, are predicted to be large areas of growth.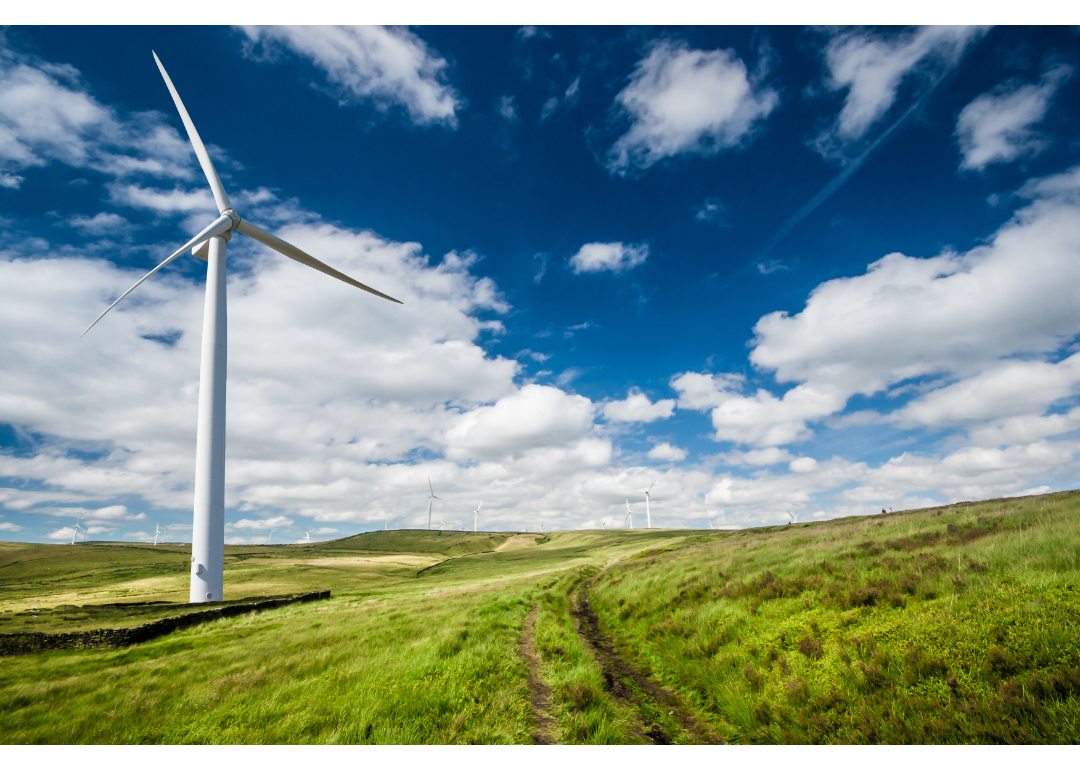 Canva
A federal carbon tax on all energy-related carbon emissions could raise $1.87 trillion over the next decade
Carbon taxes create a financial penalty for big generators of carbon emissions and have been implemented in 27 countries worldwide, including Argentina, Canada, Denmark, and Singapore. Despite the United States being the second-largest carbon dioxide generator globally, there is no federal carbon tax—although some states, including California, Hawaii, and Massachusetts, have their own carbon policies in place.
Rather than taxing the creation of carbon emissions, the Inflation Reduction Act instead created a system of tax credits and incentives for low and no-emission technologies. However, researchers at the Tax Foundation estimated that a federal carbon tax in the United States could generate close to $2 trillion in federal revenue over the next 10 years.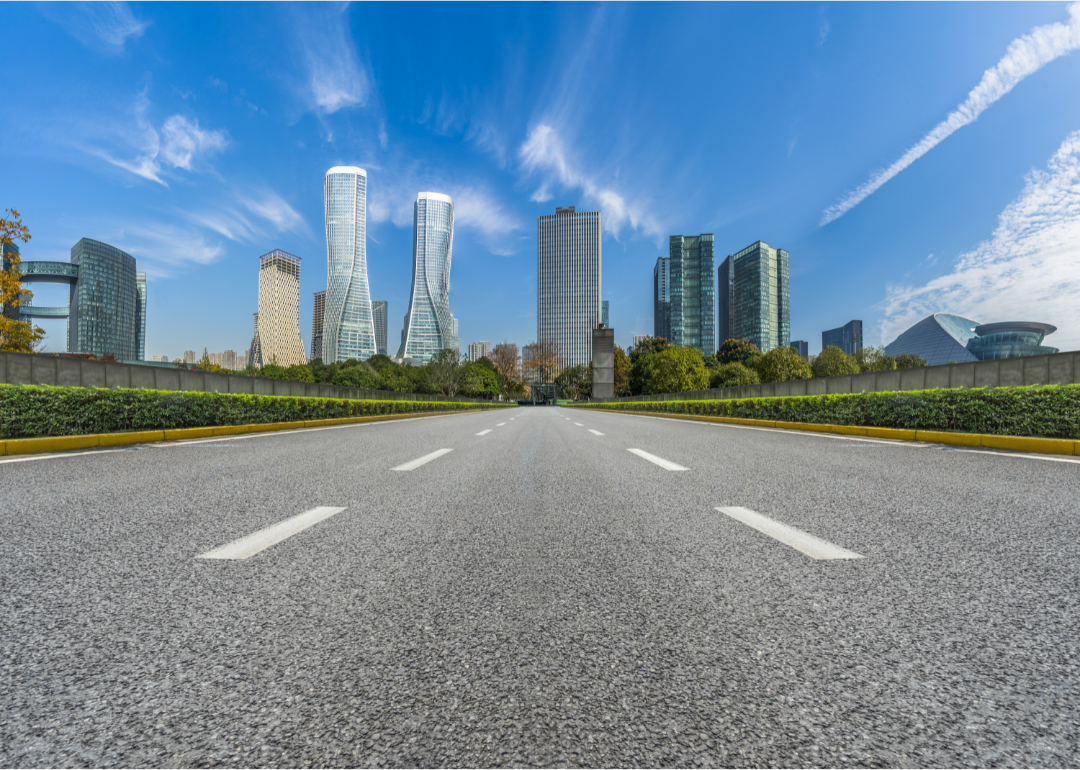 Canva
More than 25% of Americans live in states with carbon-pricing programs
Thirteen states in the U.S.—California and those in the Regional Greenhouse Gas Initiative— have established cap-and-trade programs that set limits on the carbon emissions certain companies can lawfully emit within different industries and allow companies emitting less carbon to sell their emissions allowances to other, higher-emissions companies.
Washington is expected to begin a program in 2023. This system limits the overall emissions created by certain industries while rewarding companies financially for emitting less.
The RGGI is a cap-and-trade consortium made up of Connecticut, Delaware, Maine, Maryland, Massachusetts, New Hampshire, New Jersey, New York, Pennsylvania, Rhode Island, Vermont, and Virginia. These states specifically limit carbon emissions from the power sector and have successfully decreased emissions while benefiting economically.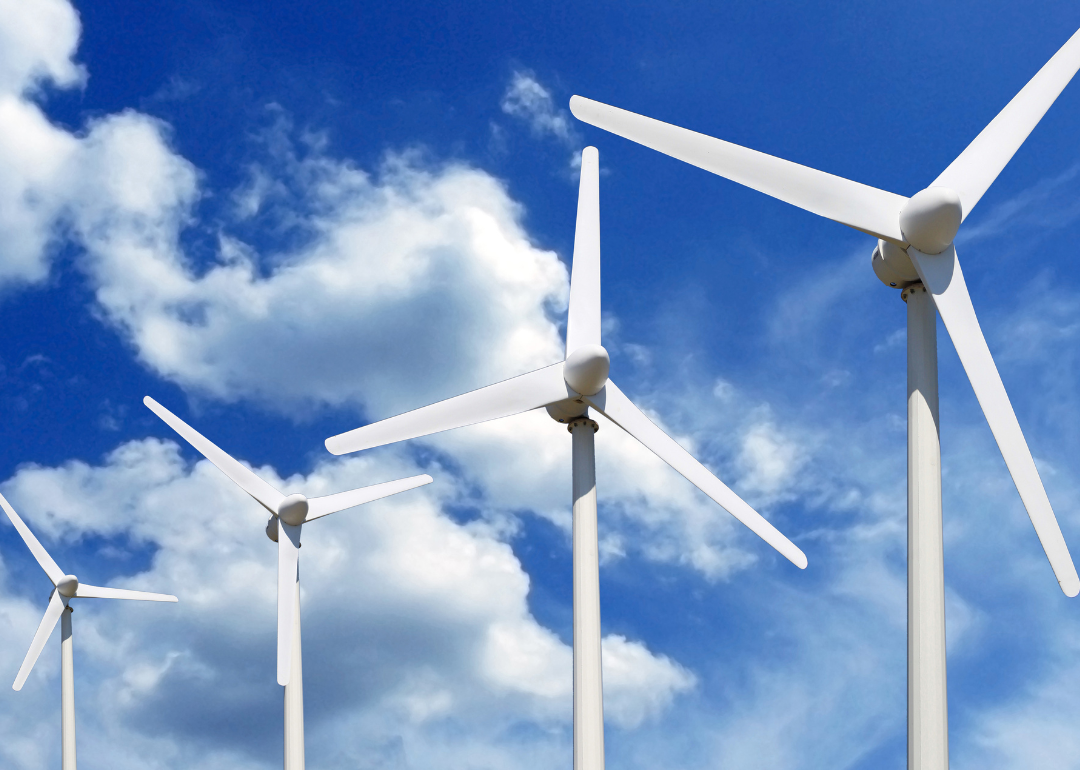 Canva
The US already produces enough clean energy to provide power for 58 million American homes
Roughly 20% of the United States' power comes from clean energy sources, according to the U.S. Energy Information Administration.
Wind power was the leading source of clean energy in 2021, accounting for more than 9% of all power in the United States, followed by hydropower, solar, biomass, and geothermal energies. There is the potential for renewable energy to comprise an even greater proportion of American power; a 2022 report on renewable energy resources found that the renewable resources available in the country could, if properly harnessed, produce a staggering 100 times more power than the entire nation's annual need.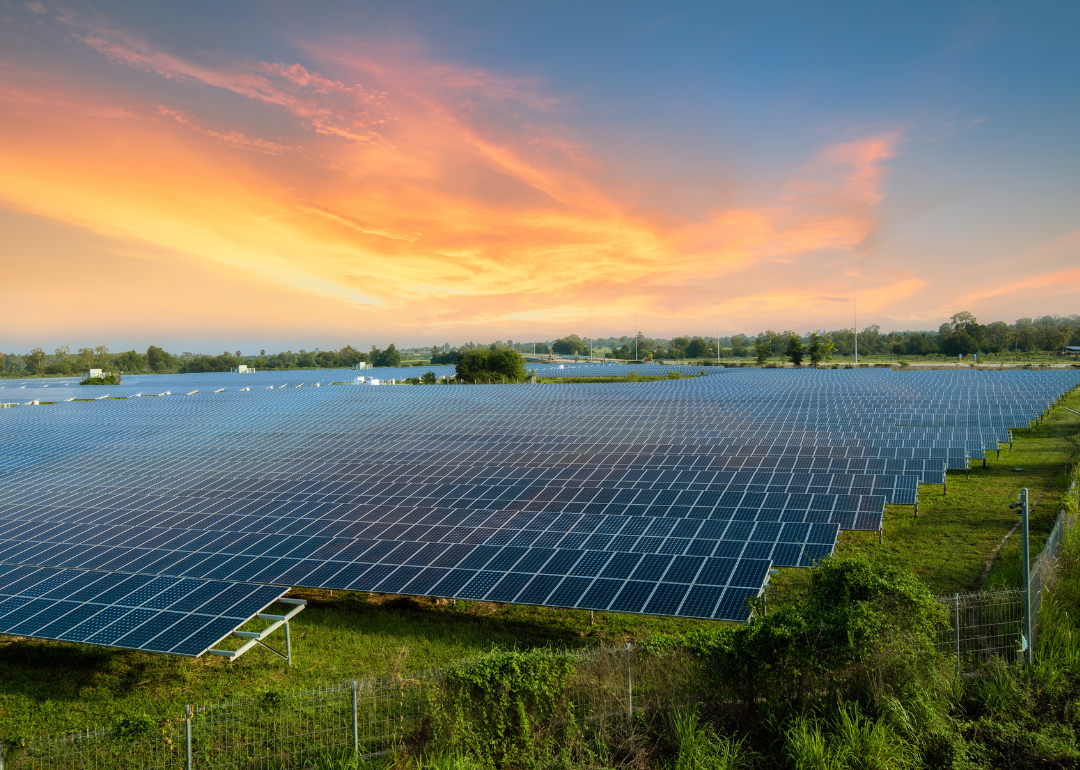 Canva
The cost of wind and solar power fell 47% and 71% in the past decade, respectively
A 2020 report from the International Renewable Energy Agency found that renewables had replaced fossil fuels as the least expensive energy source in the world by a significant margin.
The cost of renewable energy across sources ranging from solar to wind power fell between 2018 and 2020 by as much as 16%. Renewable energy remains cheaper than coal and natural gas power, and new wind and solar ventures were around 40% less expensive than new coal and gas ventures as of June 2022.
The increasing affordability of clean energy is likely to incentivize the phasing out of coal plants, which are responsible for 3 gigatonnes of carbon emissions every year. Click here for a visualization of 1 gigatonne.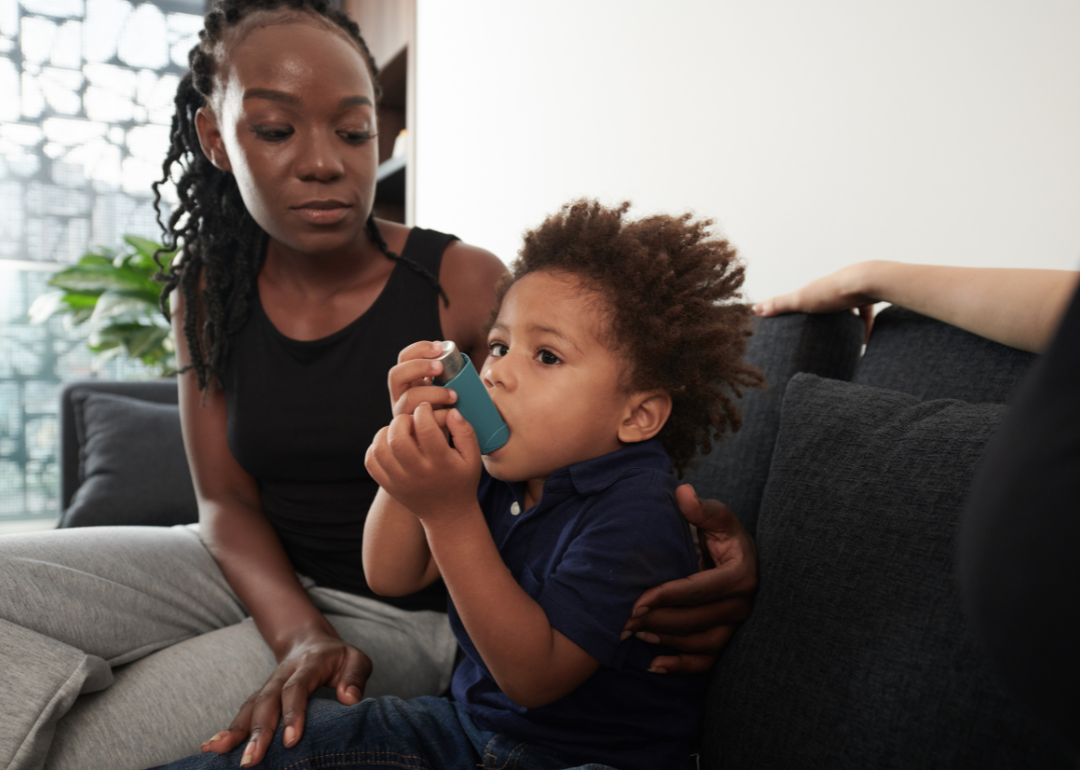 Dragon Images // Shutterstock
Increased clean-energy use decreases the instance of heart attacks, asthma attacks, and other cardiovascular issues
Adverse health effects have long been linked to the burning of fossil fuels.
In particular, nitrogen, sulfur, and carbon emissions negatively impact the cardiovascular and respiratory systems. A Harvard University study published in 2021 found that more than 8 million people died in 2018 from the effects of fossil fuel pollution—a number that translates to about 1 out of every 5 deaths globally.
In the United States alone, 350,000 premature deaths were attributed to fossil fuel pollution. The states with the highest numbers of deaths corresponded to states with larger than average fossil fuel exposure, including Kentucky, West Virginia, Ohio, and Pennsylvania.
The country's fossil fuel-related deaths and illnesses do not impact everyone equally. A 2019 study found that Black and Hispanic Americans bear the brunt of fossil fuel pollution exposure, inhaling a disproportionate amount of pollutants compared to non-Hispanic white Americans. This exposure and increased proximity to toxic chemical plants have been linked to higher rates of premature death among Black and Hispanic Americans. The transition to renewable energy sources decreases the emission of toxic pollutants and may limit negative health outcomes.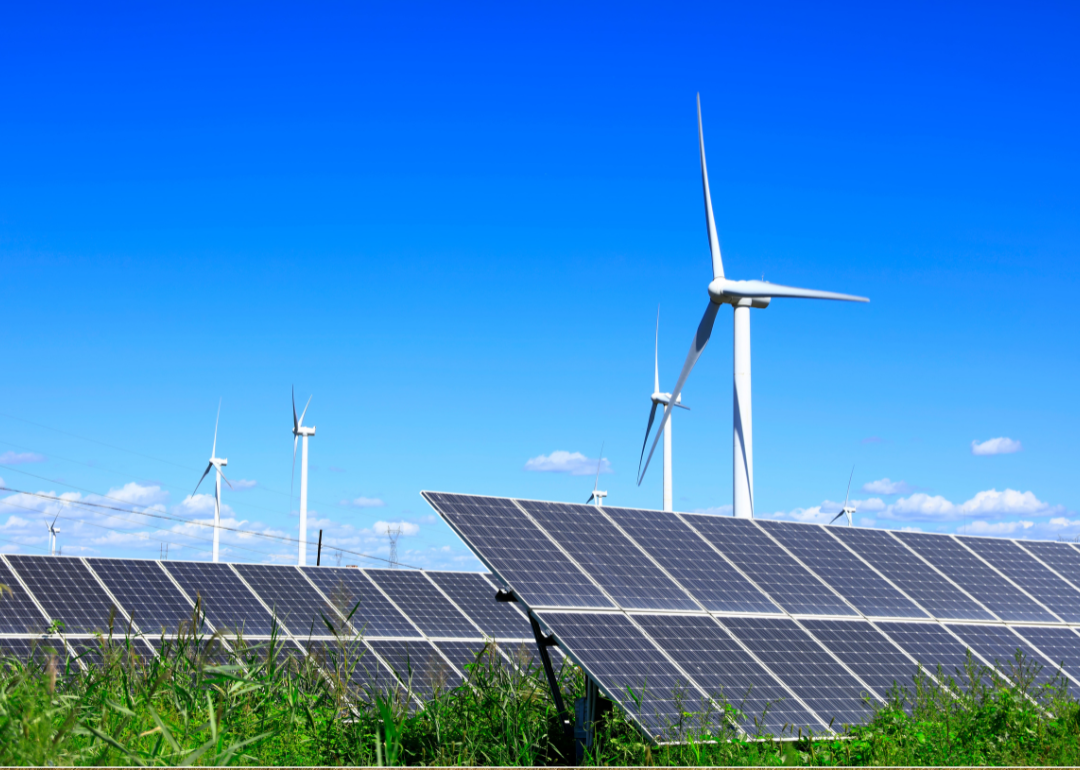 zhengzaishuru // Shutterstock
Clean energy is more resilient and reliable than fossil fuels
Besides the issue of resource scarcity—while fossil fuels are a finite resource, renewables are, as their name suggests, renewable—clean energy has proven to be more reliable than fossil fuel power in numerous disasters over the past decade.
A cold snap in Texas in 2021 killed at least 246 people after a disastrous power grid failure left millions without heat. Although Gov. Greg Abbott claimed that clean energy unreliability was to blame, reports showed that renewable energy sources performed better than fossil fuels during the incident.
Another example of the reliability of this includes Hurricane Sandy in 2012, during which fossil fuel-powered systems largely failed across the Northeast, while renewable energy systems went mostly uninterrupted.
As technology continues to improve and strengthen the resilience of renewable energy sources, scientists are also looking for better ways to store the power generated. Storing energy so that after dark, or on windless days, we can ensure a steady and consistent availability will ensure the reliability of electric grids. Scientists around the world have already developed high-capacity battery storage options that can hold this energy and replace midsized natural gas generators, helping pave the way for even bigger, more resilient clean-energy systems.
This story originally appeared on Rocket Solar and was produced and
distributed in partnership with Stacker Studio.
More Stacker National