Iconic child stars of the '60s
Published 10:30 pm Friday, January 13, 2023

Silver Screen Collection // Getty Images
Iconic child stars of the '60s
From Shirley Temple to the "Stranger Thing" kids, child stars have been a much-discussed fixture of Hollywood since its earliest days, and the 1960s were no exception. These tykes appeared in movies as the conservative Hays Code was abolished and were regular presences in TV shows just a decade after television became a mainstay of American households, appearing in popular sitcoms and Westerns.
Some young stars of this era received early recognition from some of the top entertainment award organizations. Just look at the 1963 Academy Awards, in which 15-year-old Patty Duke and 10-year-old Mary Badham received Best Supporting Actress nods for their work in "The Miracle Worker" and "To Kill a Mockingbird," respectively.
Some of these kids—like Kurt Russell, Ron Howard, and Veronica Cartwright—became Hollywood household names as adults, whether starring in John Carpenter films or directing a Best Picture winner. Others struggled with addiction, moved into non-Hollywood careers, and even helped mentor the next generation of child stars. Wherever they ended up, there's no denying the '60s were a particularly consequential decade for young Hollywood talent to enter the spotlight.
Stacker researched 1960s film and TV history and spotlighted 25 of these iconic child stars from the decade.
You may also like: 50 of the oldest actors still working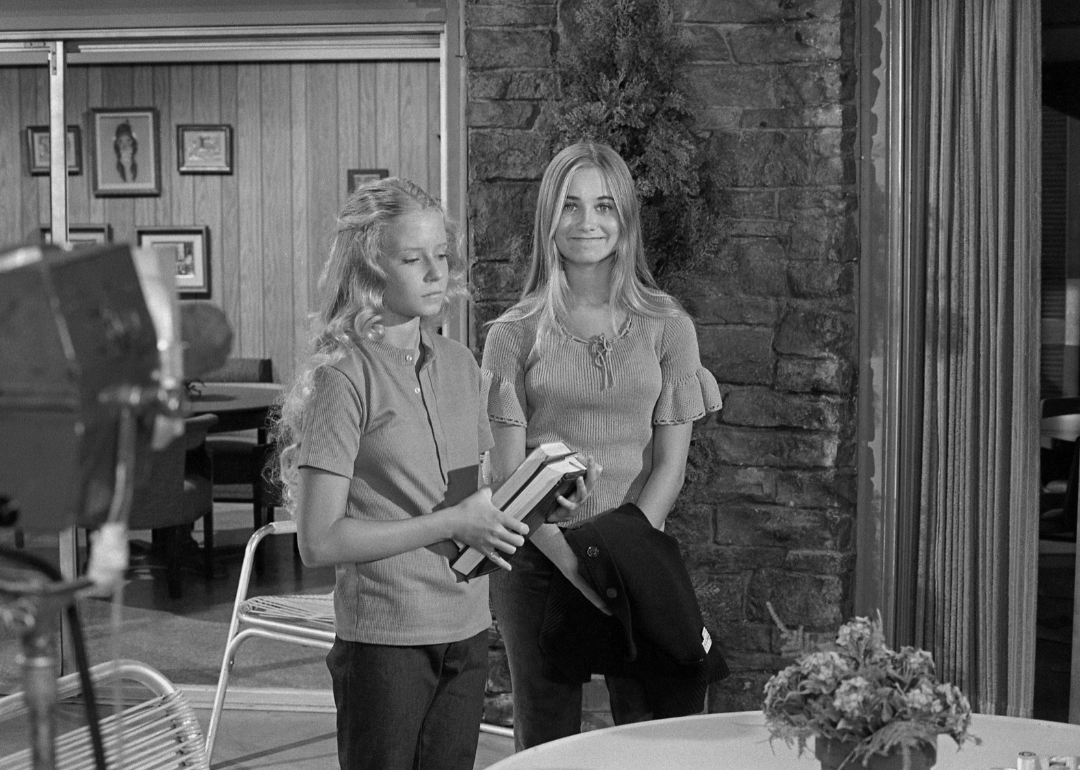 Richard Creamer/Michael Ochs Archives // Getty Images
Maureen McCormick
Marcia, Marcia, Marcia! Maureen McCormick shot to stardom for portraying the eldest daughter in the iconic "Brady Bunch" sitcom. Afterward, she dealt with drug addiction, as well as struggles with depression and bulimia. However, she went on to appear on the TV series "The Amanda Show" and reprised her role as Marcia Brady in several "Brady Bunch" spinoffs and movies. She also had a brief music career, releasing the solo country music album "When You Get a Little Lonely" in 1995.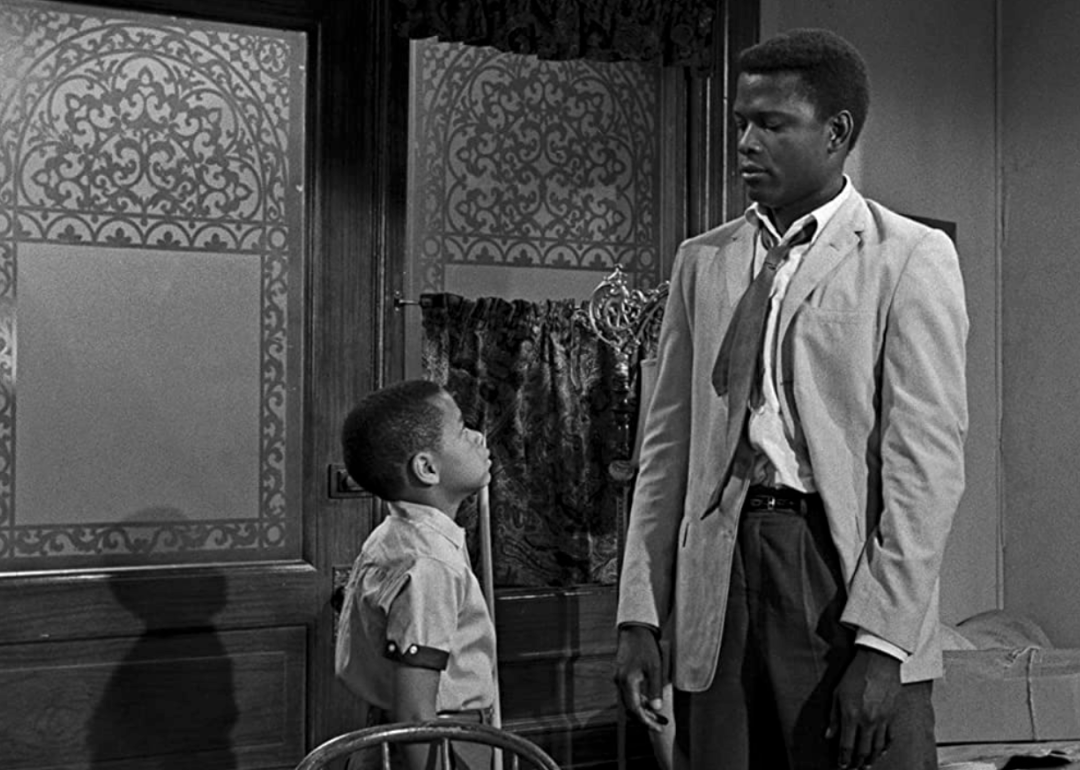 Columbia Pictures
Stephen Perry
After a guest role on "The Twilight Zone," young Stephen Perry became famous for starring alongside prolific Oscar winner Sidney Poitier in the 1961 film "A Raisin in the Sun." Although Perry didn't pursue an extensive acting career, he did appear in a string of projects through the 1990s, concluding with the 1997 film "Escape from Atlantis." He currently owns a Los Angeles restaurant called Stevie's Creole Café, which first opened in 2016.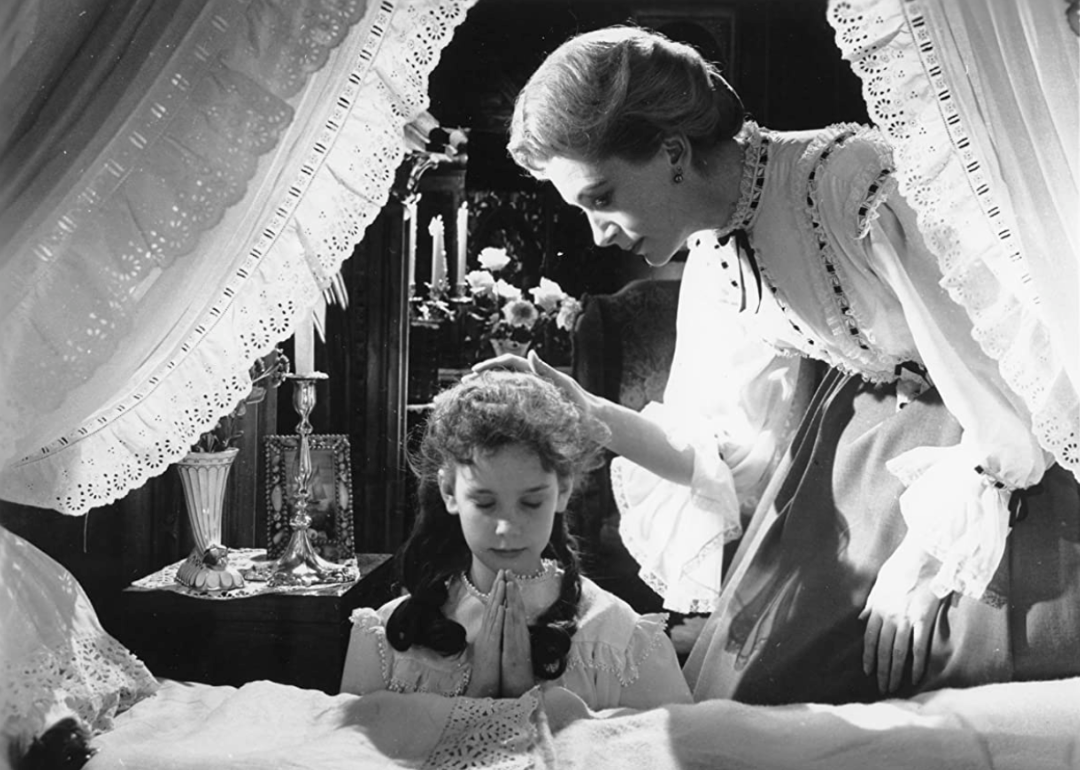 20th Century Fox
Pamela Franklin
Pamela Franklin made her big screen debut at 11 in the famed 1961 British horror film "The Innocents." As an older teenager, she received a British Academy of Film and Television Arts award for her role as a 12-year-old student in the 1969 drama "The Prime of Miss Jean Brodie." In her 20s, Franklin became a "scream queen" by acting in horror films such as "Necromancy" in 1972 and "The Legend of Hell House" in 1973.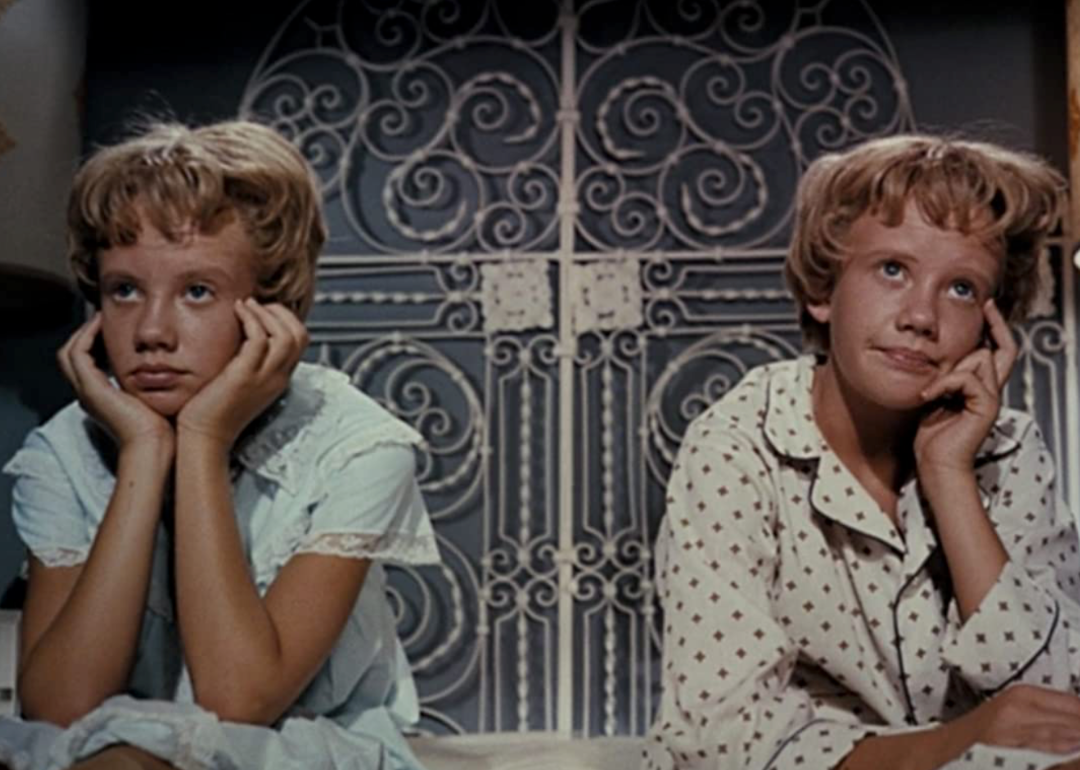 Walt Disney Productions
Hayley Mills
Before Lindsay Lohan played scheming twins in Nancy Meyers' "The Parent Trap," Hayley Mills did so in the original 1961 Walt Disney Productions film of the same name. That same year, then-15-year-old Mills received a British Academy of Film and Television Arts award for Best British Actress for her role in "Whistle Down the Wind," a film adapted from a book her mother had written. Mills continued to act in lower-profile roles for decades and published her memoir, "Forever Young," in 2021.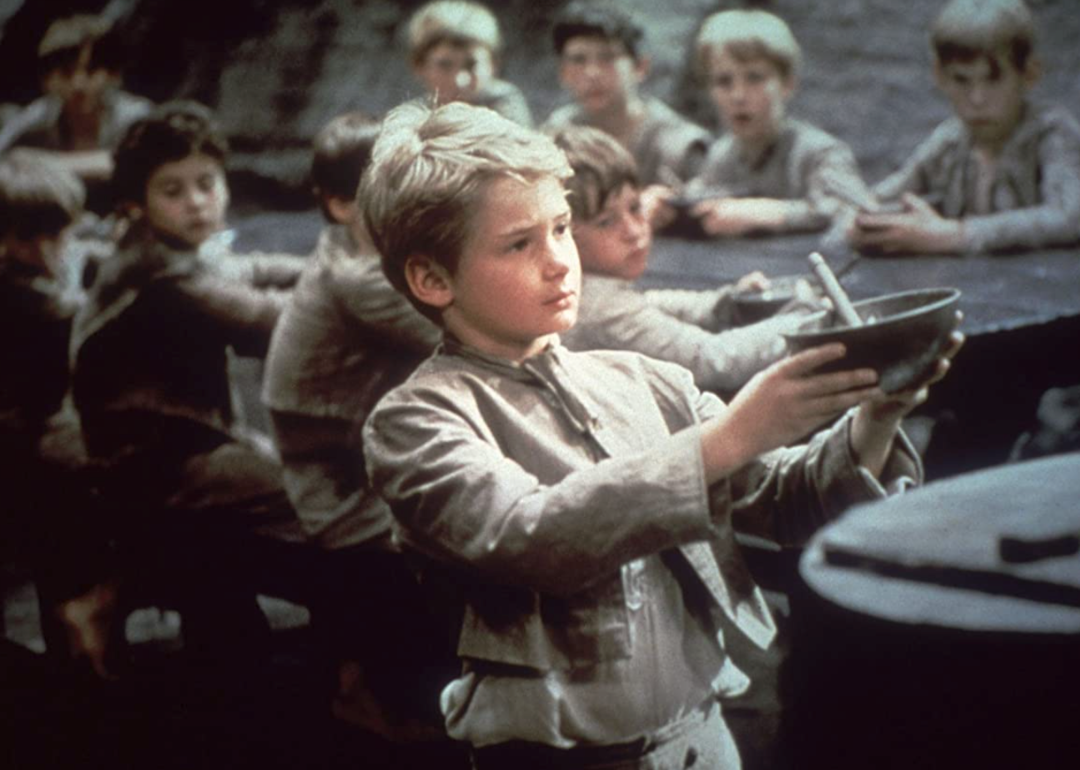 Columbia Pictures
Mark Lester
As a child, 10-year-old Mark Lester scored the title role in the 1968 film "Oliver!," a musical version of Charles Dickens' classic novel "Oliver Twist." He ultimately retired from acting nine years later after appearing in the 1977 action film "The Prince and the Pauper." These days, he's an osteopath who treats sports injuries.
You may also like: Freddie Mercury: The life story you may not know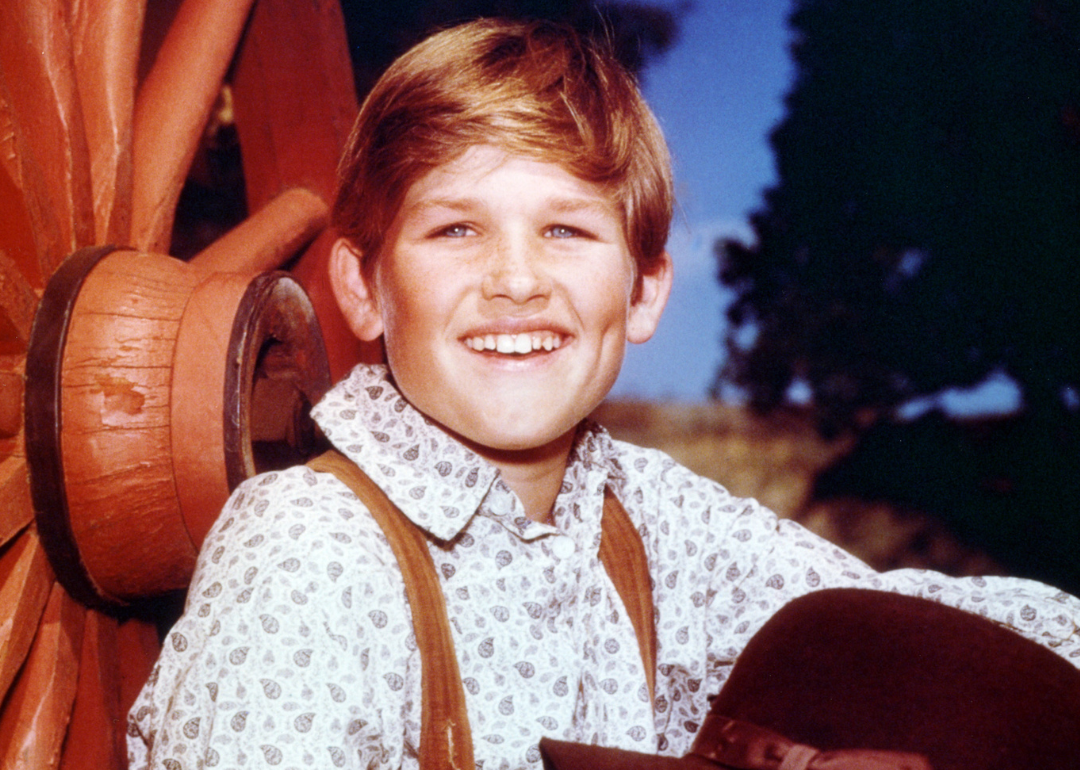 Silver Screen Collection // Getty Images
Kurt Russell
These days, Kurt Russell is so synonymous with iconic John Carpenter films like "The Thing" and "Escape from New York"—amid dozens of other high-profile movie roles—that it can be easy to forget that he got his start as a 1960s child star. But the actor first shot to fame at 12, playing the titular role in the short-lived Western TV series "The Travels of Jaimie McPheeters." Soon after, he entered into a 10-year contract with The Walt Disney Company, where he appeared in projects like "Follow Me, Boys!" and "Disney's Wonderful World of Color."
20th Century Fox Television
Marc Copage
Marc Copage made TV history as one of the first Black child stars in the United States. He played Corey Baker on the sitcom "Julia," which followed a young Black single mom (Diahann Carroll) raising her young son (Copage) after her husband died in Vietnam. Although Copage took several hiatuses from Hollywood in adulthood, he's had some semi-recent roles in the films "The Kid" and "The Meg."
United Artists // Getty Images
Johnny Whitaker
Young Johnny Whitaker originated the role of Scotty Baldwin on "General Hospital" in the 1960s. Later, he starred in the musical film adaptation of "Tom Sawyer," in which he gave costar Jodie Foster her first on-screen kiss. As an adult, Whitaker chose to step back from the spotlight, working as a computer consultant and advocate for child stars.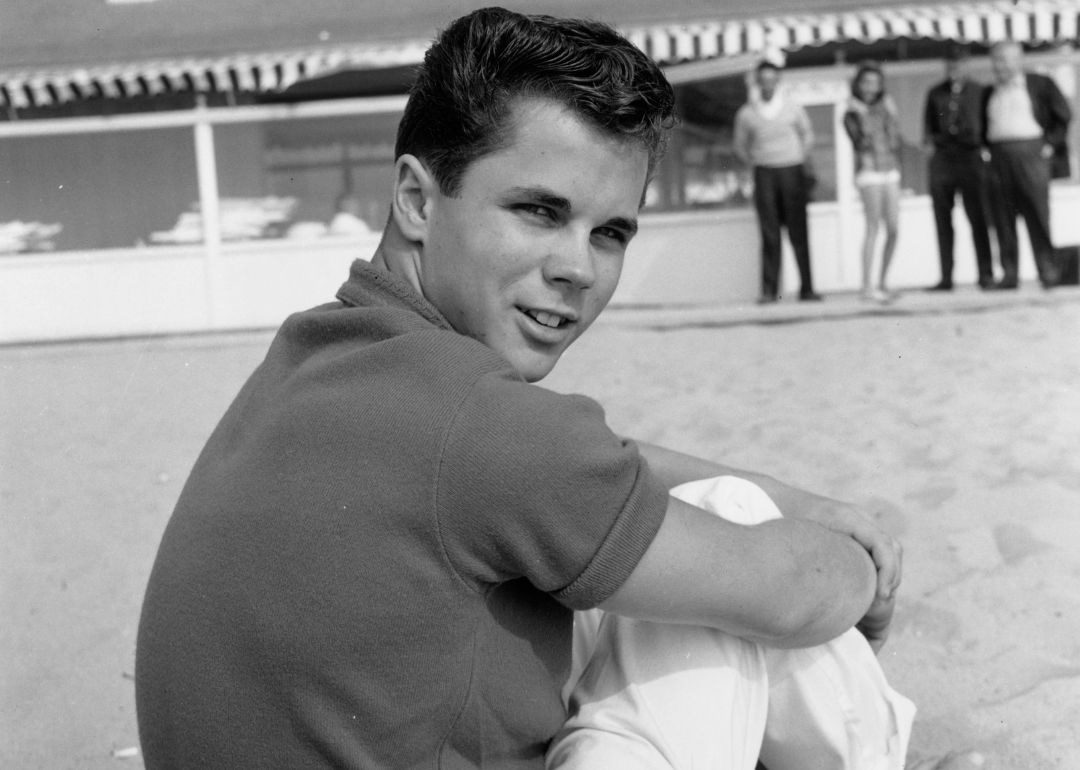 Hulton Archive // Getty Images
Tony Dow
Tony Dow became synonymous with eldest son Wally Beaver in the beloved family sitcom "Leave It to Beaver," which ran from 1957 until 1963. As an adult, Dow worked behind the camera as a director and visual effects supervisor and became known for his bronze sculpture work. In July 2022, Dow died of liver cancer at 77.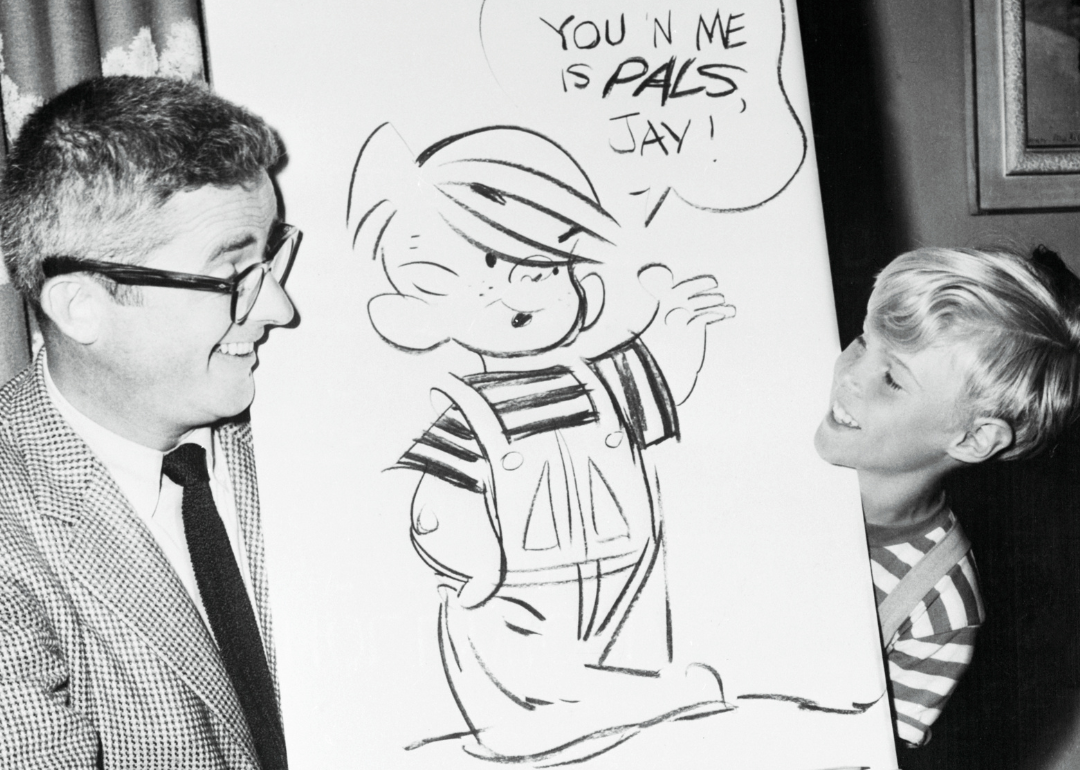 Bettmann // Getty Images
Jay North
Jay North became a household name at just 7, playing the titular character on the CBS sitcom "Dennis the Menace." He left the industry after appearing in a handful of projects as a teenager, like "Zebra in the Kitchen" and "Maya." In the years since, North has worked with A Minor Consideration, an organization that helps and advocates for young actors.
You may also like: Celebrities you might not know are LGTBQ+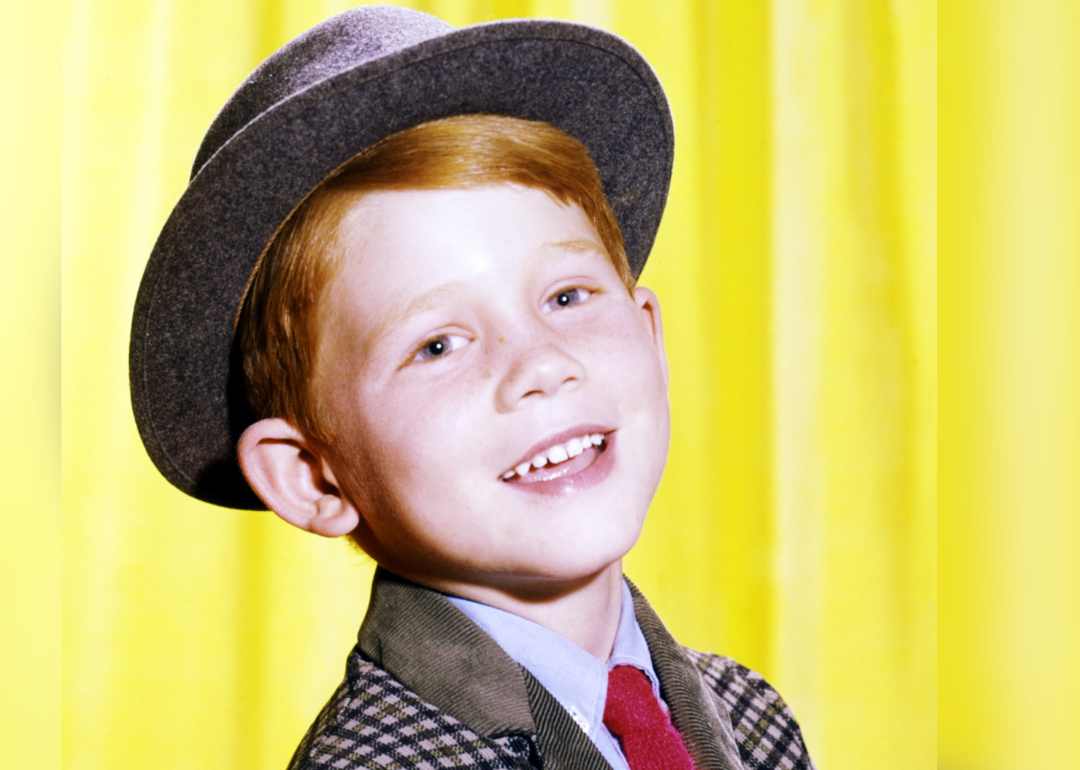 Silver Screen Collection // Getty Images
Ron Howard
These days, Ron Howard makes headlines as a director, having made films ranging from the Best Picture-winning "A Beautiful Mind" to 2018's "Solo: A Star Wars Story." But before that, he was a well-known child actor, playing young Opie Taylor on "The Andy Griffith Show" for eight years. When he was slightly older, he was also known for playing Richie on the sitcom "Happy Days" and starring in George Lucas' early film "American Graffiti."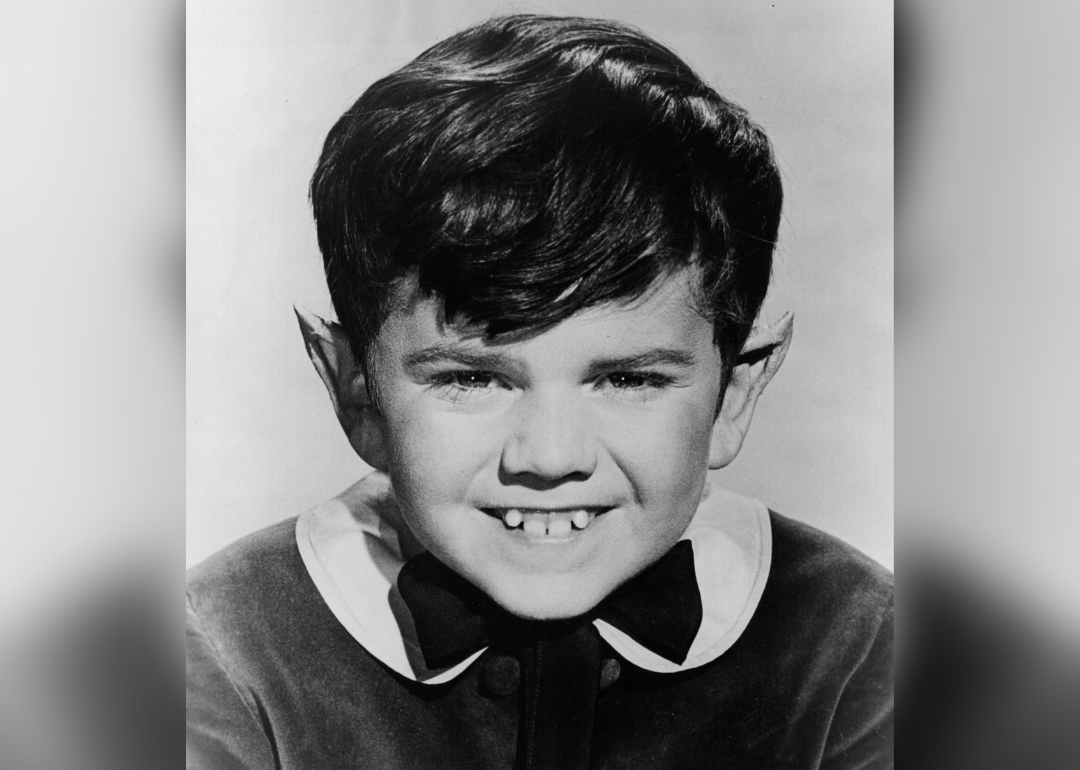 Keystone // Getty Images
Butch Patrick
Butch Patrick became famous for portraying kid werewolf Eddie Munster on the CBS monster comedy "The Munsters," which ran from 1964 to 1966. Patrick also reprised the role in the 1966 movie "Munster, Go Home!" By 1975, he left acting and pursued music, releasing songs like "Whatever Happened To Eddie?" in 1983 and "It's Only Halloween" in 2007.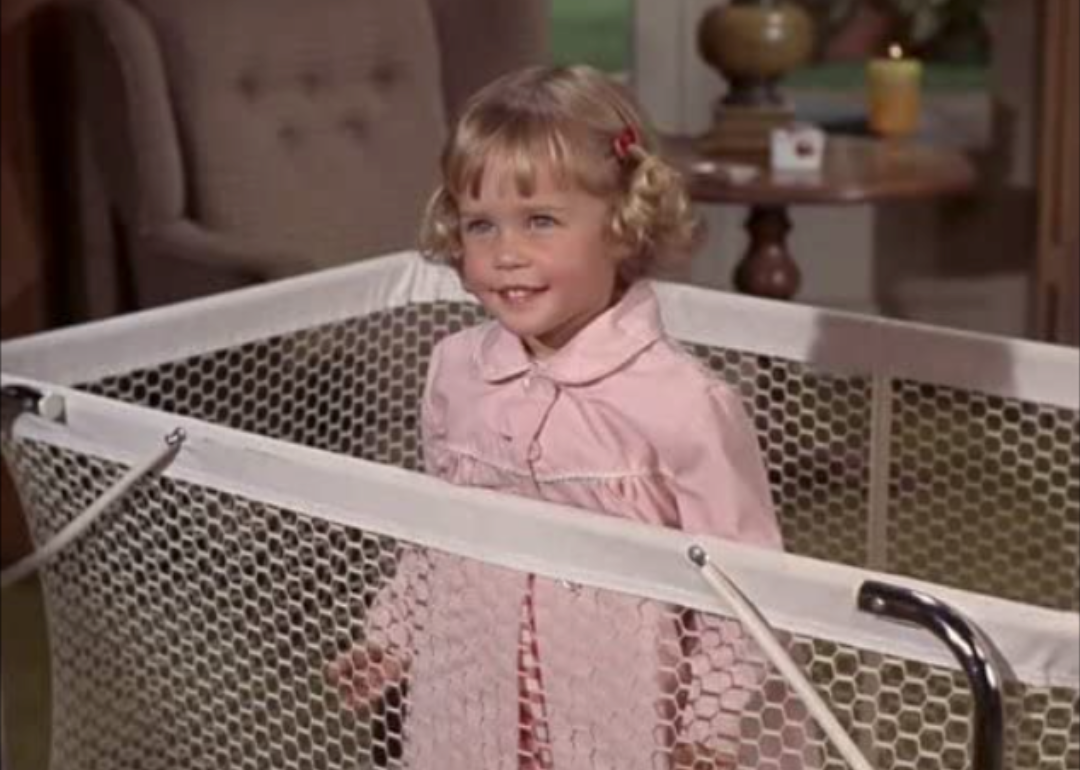 Ashmont Productions
Erin Murphy
As a young child, Erin Murphy played Tabitha Stephens in more than 100 episodes of the popular sitcom "Bewitched." Although Murphy originally shared the role with her fraternal twin sister, Diane, she took on the role solo as the girls grew older and started looking less alike. In recent years, she has appeared on several television reality TV and game shows and is also an equity partner in the vodka martini pop company Slim Chillers.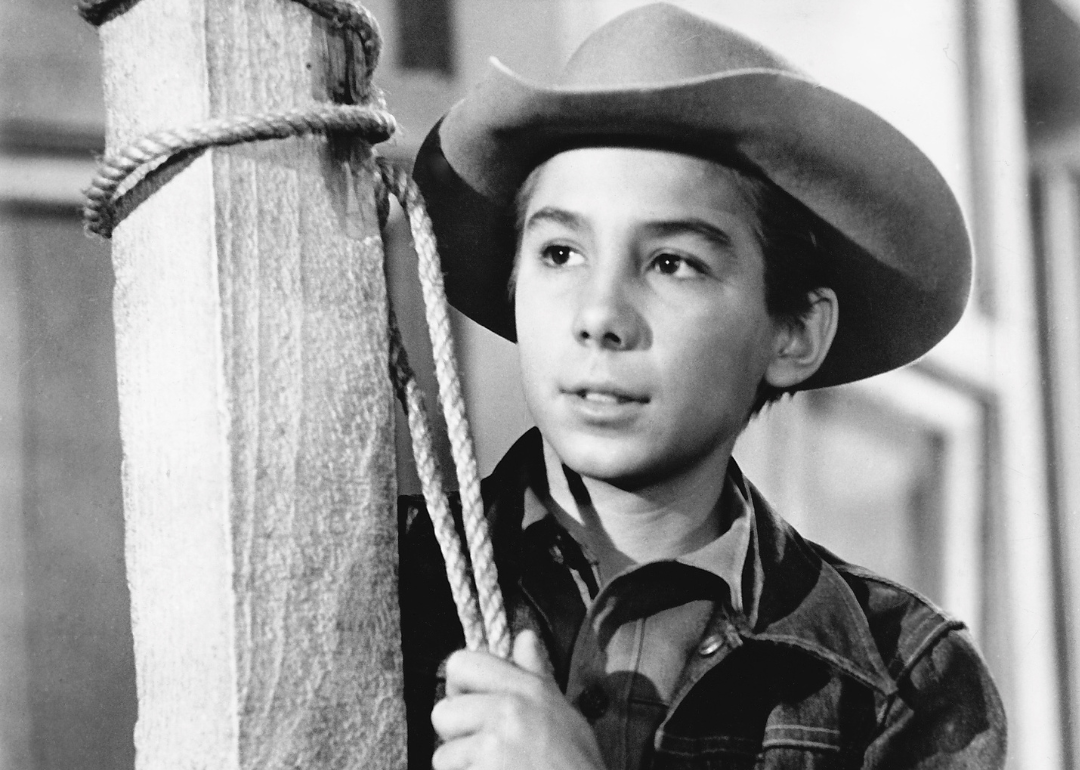 Silver Screen Collection // Getty Images
Johnny Crawford
In 1955, when he was 9, Johnny Crawford was one of Walt Disney's original Mouseketeers on "The Mickey Mouse Club." At 13, Crawford received a Best Supporting Actor Emmy nomination for his performance as Mark McCain in the Western series "The Rifleman," which ran from 1958 through 1963. He enjoyed a brief musical career in his teens and, in 1990, originated and, for years, led the vintage big band Johnny Crawford Dance Orchestra.
In 2019, Crawford was diagnosed with Alzheimer's disease, and after contracting COVID-19 and pneumonia, died in April 2021.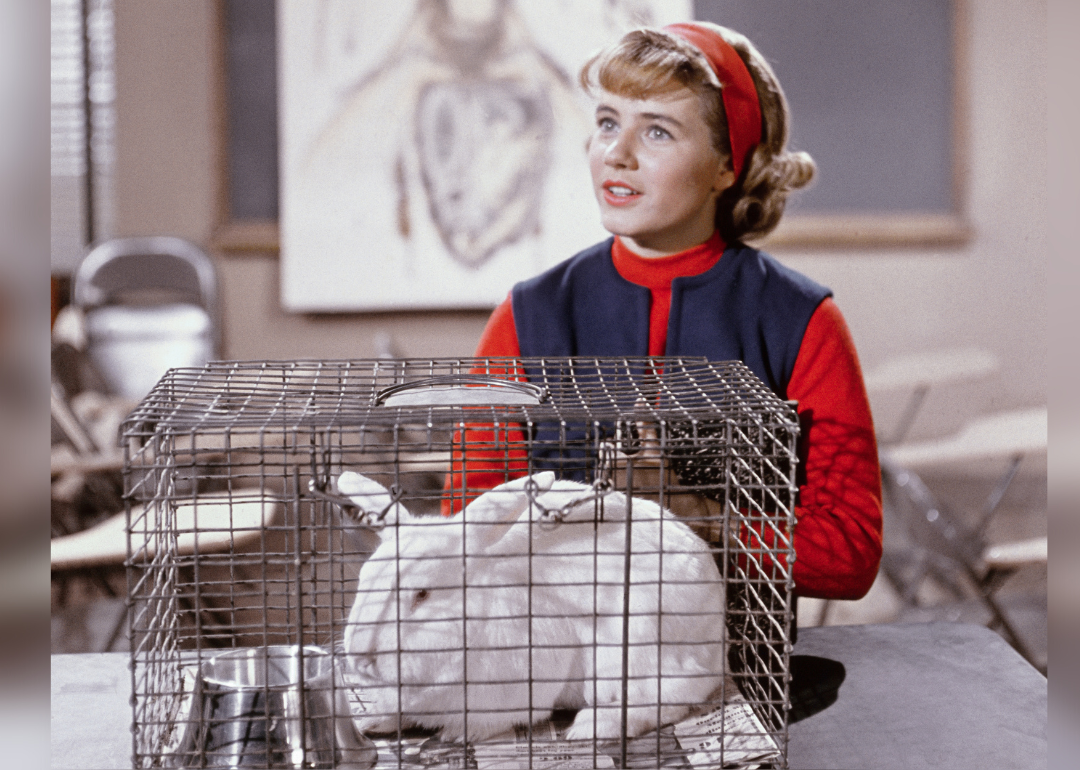 Bettmann // Getty Images
Patty Duke
A 15-year-old Patty Duke won the Best Supporting Actress Oscar for playing Helen Keller in the 1962 film "The Miracle Worker." Soon after, she played cousins Cathy and Patty on her own TV series, "The Patty Duke Show," which ran from 1963 until 1966. She also received a Best Actress Golden Globe for her role in the 1969 film "Me, Natalie." Since being diagnosed with bipolar disorder in 1982, Duke has been an outspoken advocate for mental health acceptance and education.
You may also like: Clint Eastwood: The life story you may not know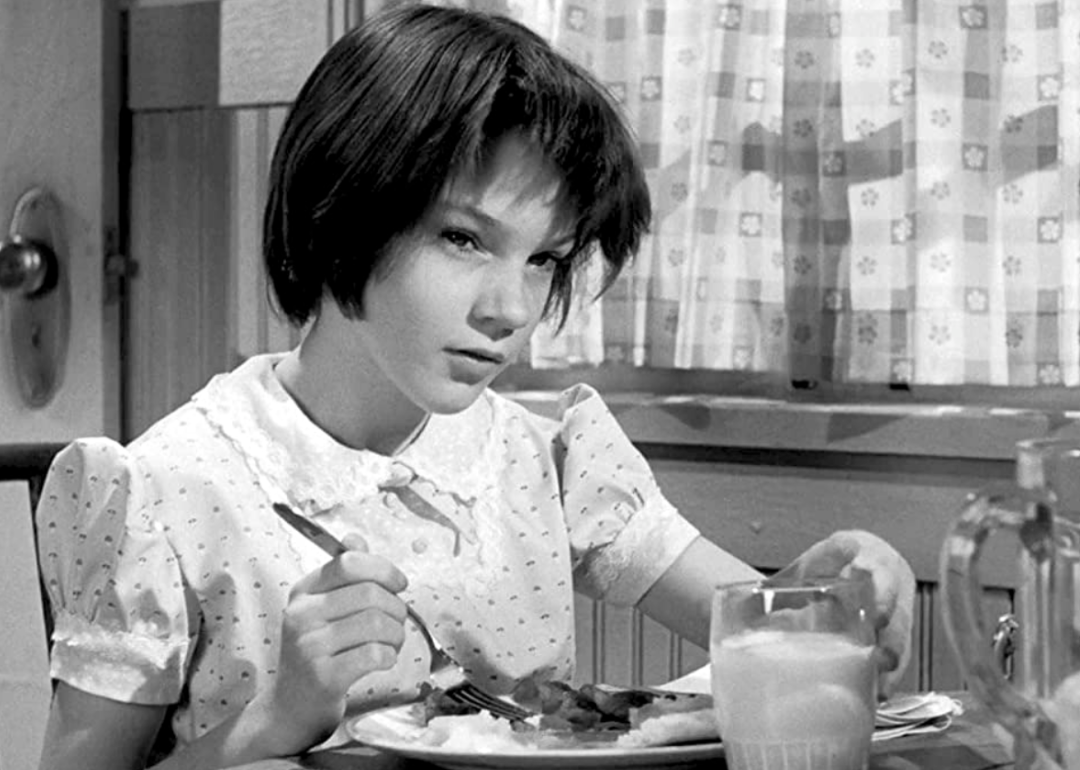 Brentwood Productions
Mary Badham
Mary Badham is best known for playing Scout alongside Gregory Peck's Atticus Finch in the iconic 1962 film "To Kill a Mockingbird." At 10, she received a Best Supporting Actress Oscar nomination for the role, becoming the youngest actress nominated in the category at the time. Although her on-screen roles were sparse afterward, she played Mrs. Dubose in the U.S. national tour of Aaron Sorkin's "To Kill a Mockingbird" play adaptation.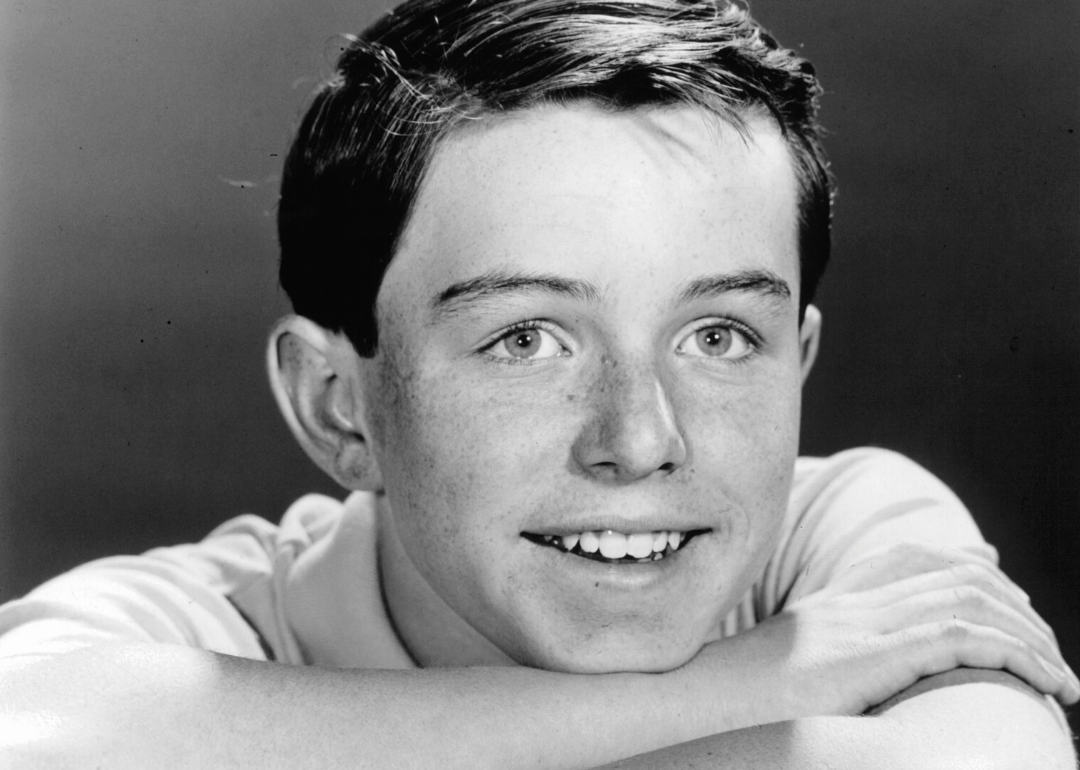 Moviepix // Getty Images
Jerry Mathers
Jerry Mathers played younger son Theodore "Beaver" Cleaver on the sitcom "Leave It to Beaver." He later reprised the role in the 1983 reunion movie "Still the Beaver." Mathers has held various jobs as an adult, from real estate development to disc jockeying.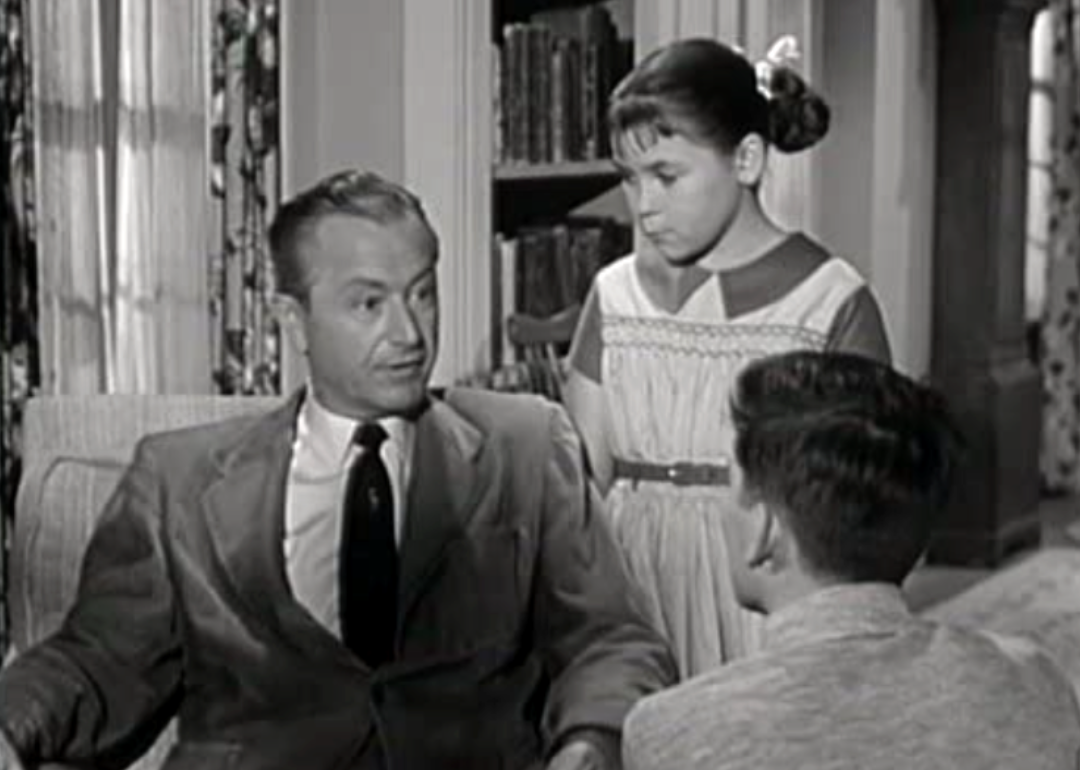 Rodney-Young Productions
Lauren Chapin
Lauren Chapin played the youngest daughter Kathy "Kitty" Anderson on the famous TV series "Father Knows Best," appearing in nearly 200 episodes. She received five Junior Emmys for her performance between 1954 and 1960. From 1998 to 1999, Chapin appeared in "Lauren Chapin: The E! True Hollywood Story," which recounted her life and child stardom.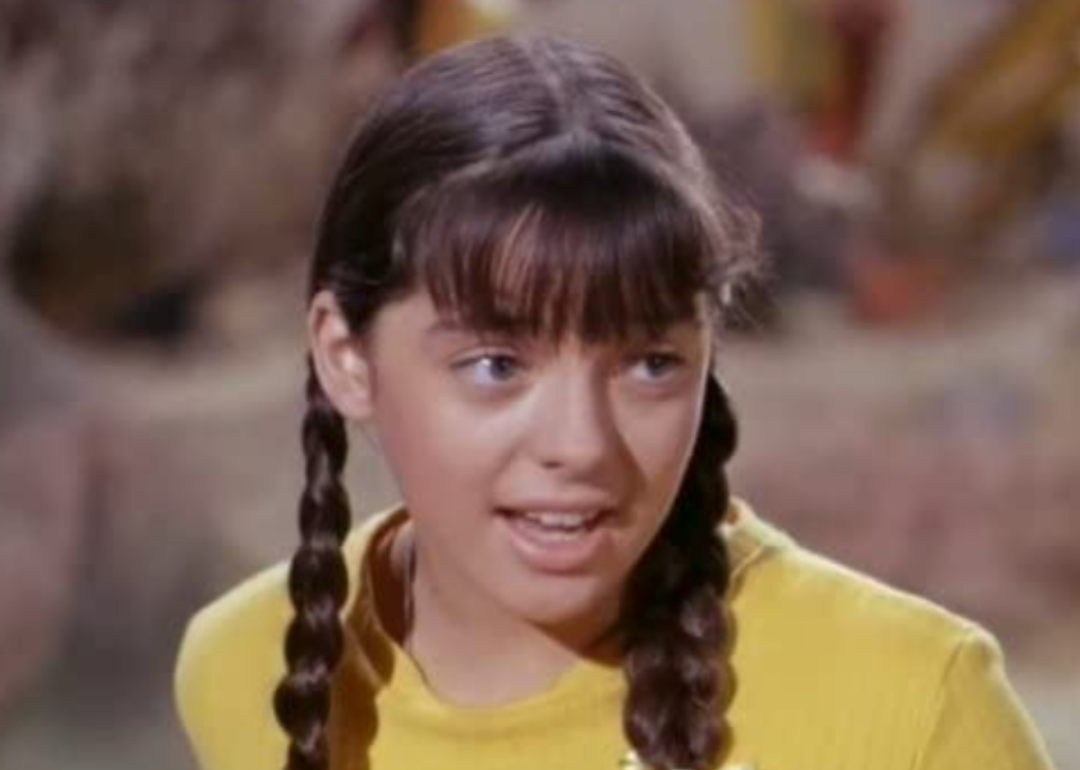 Irwin Allen Productions
Angela Cartwright
You might remember Angela Cartwright for her role as Brigitta von Trapp in the beloved 1965 musical film "The Sound of Music." The British actress is also known for playing Linda on "The Danny Thomas Show" and Penny Robinson in the sci-fi series "Lost in Space." Outside of acting, Cartwright has been a photographer for 30-plus years.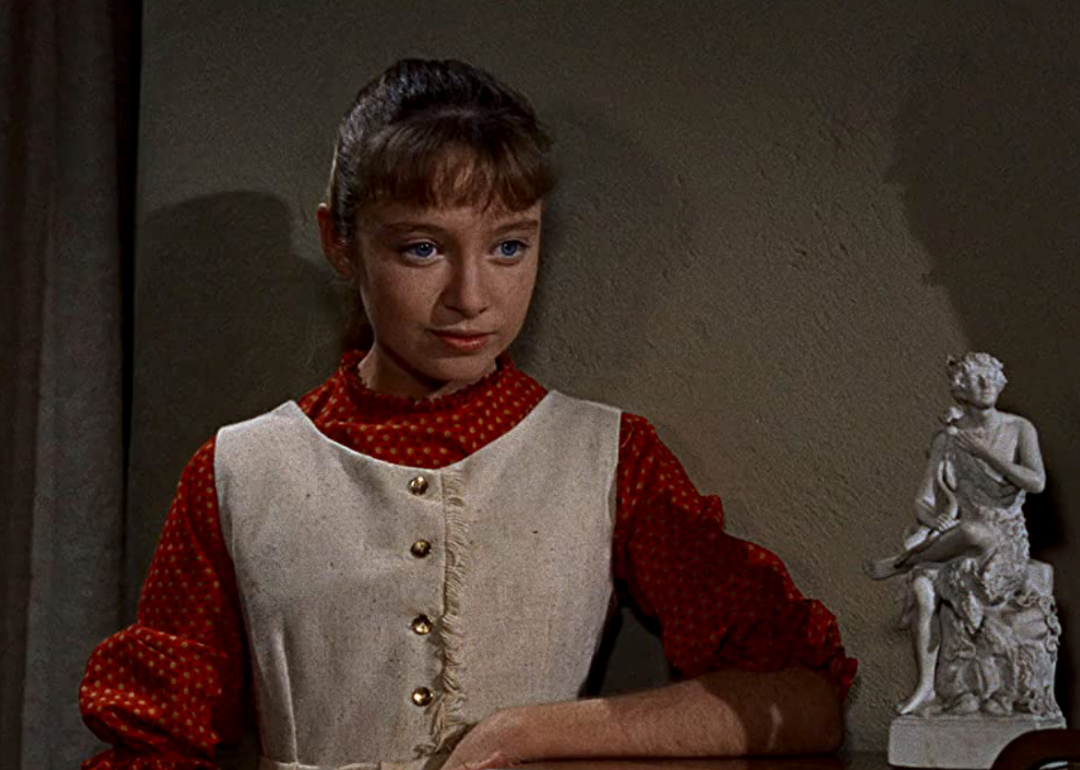 Alfred J. Hitchcock Productions
Veronica Cartwright
In the 1960s, Veronica Cartwright, actor Angela Cartwright's older sister, achieved child stardom through supporting roles in movies like "The Children's Hour" and Alfred Hitchcock's adaptation of "The Birds." As an adult, she became well-known for her roles in the iconic '70s sci-fi films "Invasion of the Body Snatchers" and "Alien." Additionally, Cartwright received three Emmy nominations throughout her career—one for "ER" and two for "The X-Files."
You may also like: The most famous actress born the same year as you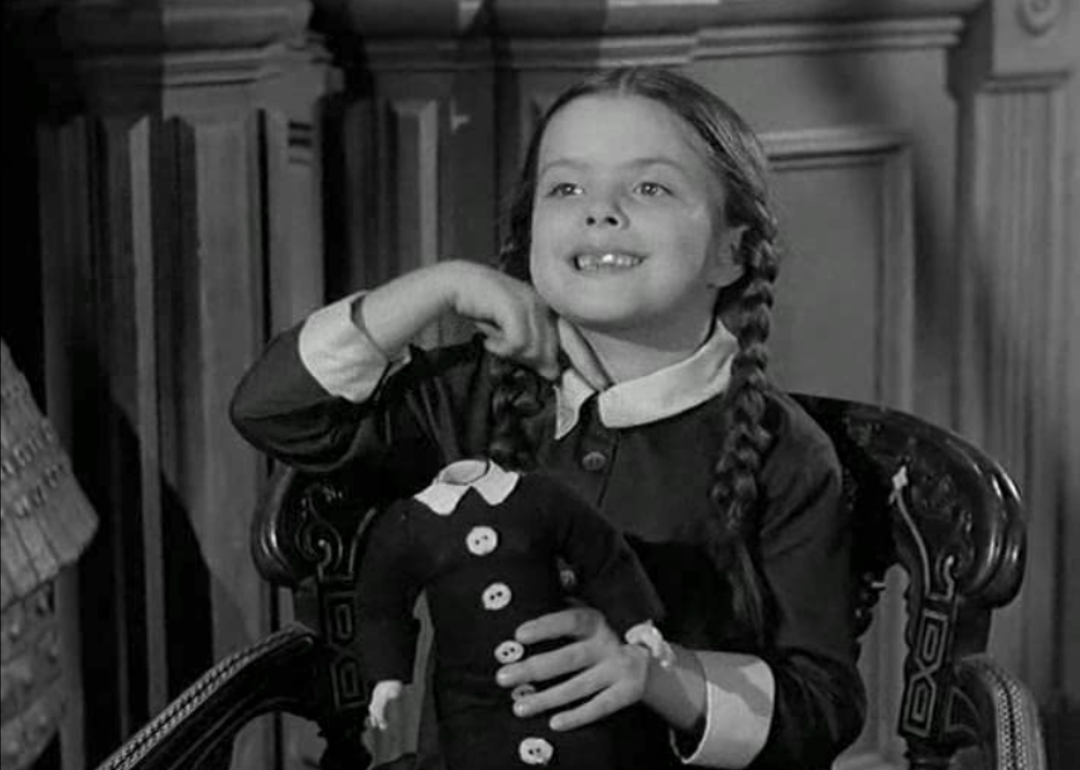 Filmways Television
Lisa Loring
Although younger generations often associate the character of Wednesday Addams with actresses like Jenna Ortega and Christina Ricci, a young Lisa Loring first played the iconic character on screen. From 6 to 8, the actress played the eccentric Addams family's only daughter on the "Addams Family" TV sitcom, which ran from 1964 to 1966. As an adult in the '80s, she also played the character Cricket in the soap opera "As the World Turns."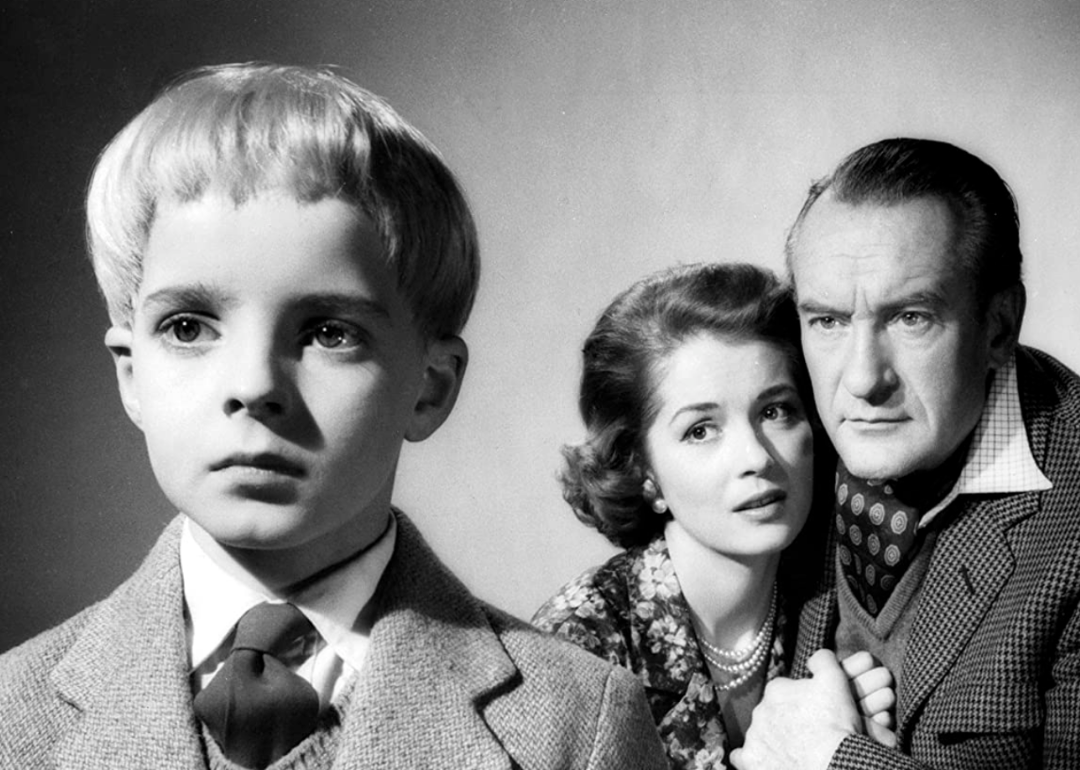 Metro-Goldwyn-Mayer British Studios
Martin Stephens
As a young actor, Martin Stephens became known for his eerie, arresting child performances in the films "Village of the Damned" and "The Innocents." After appearing in 14 movies, Stephens chose to leave show business behind. He went on to work as an architect.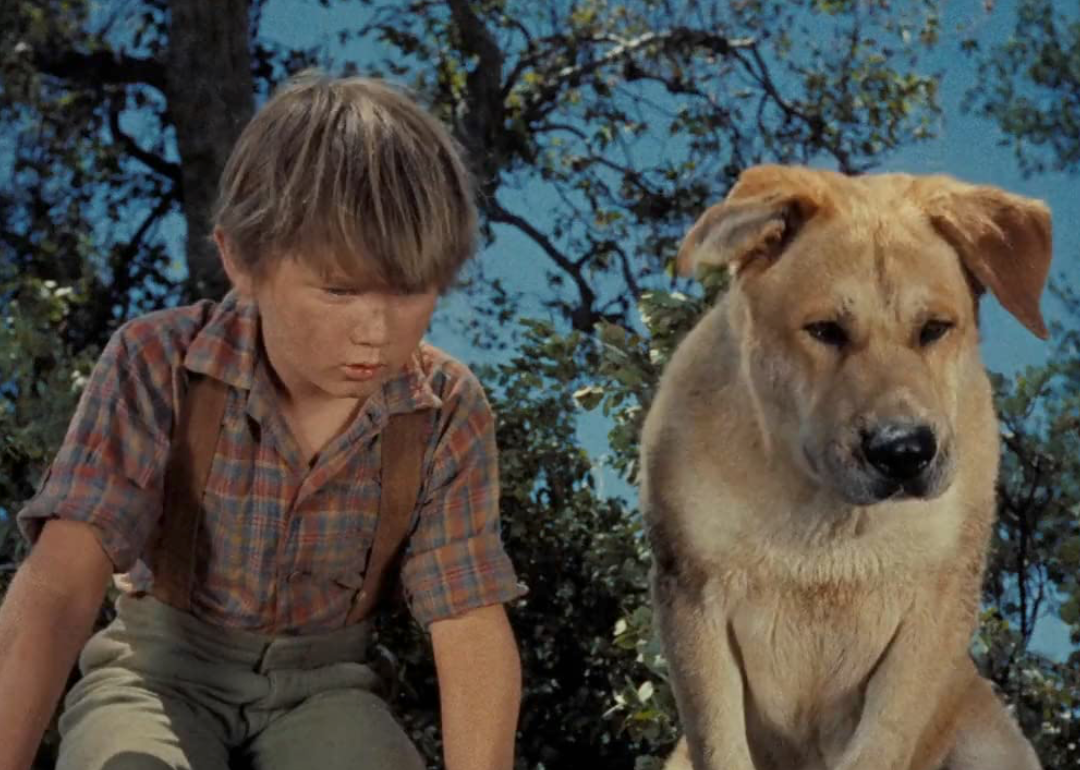 Walt Disney Productions
Kevin Corcoran
Kevin Corcoran made a name for himself in various Disney projects in the late 1950s and early 1960s under the stage nickname "Moochie." These include three "Mickey Mouse Club" serials and the 1959 movie "The Shaggy Dog." Corcoran worked behind the camera at Disney as a producer and director as an adult. At 60, he died of colorectal cancer in 2015.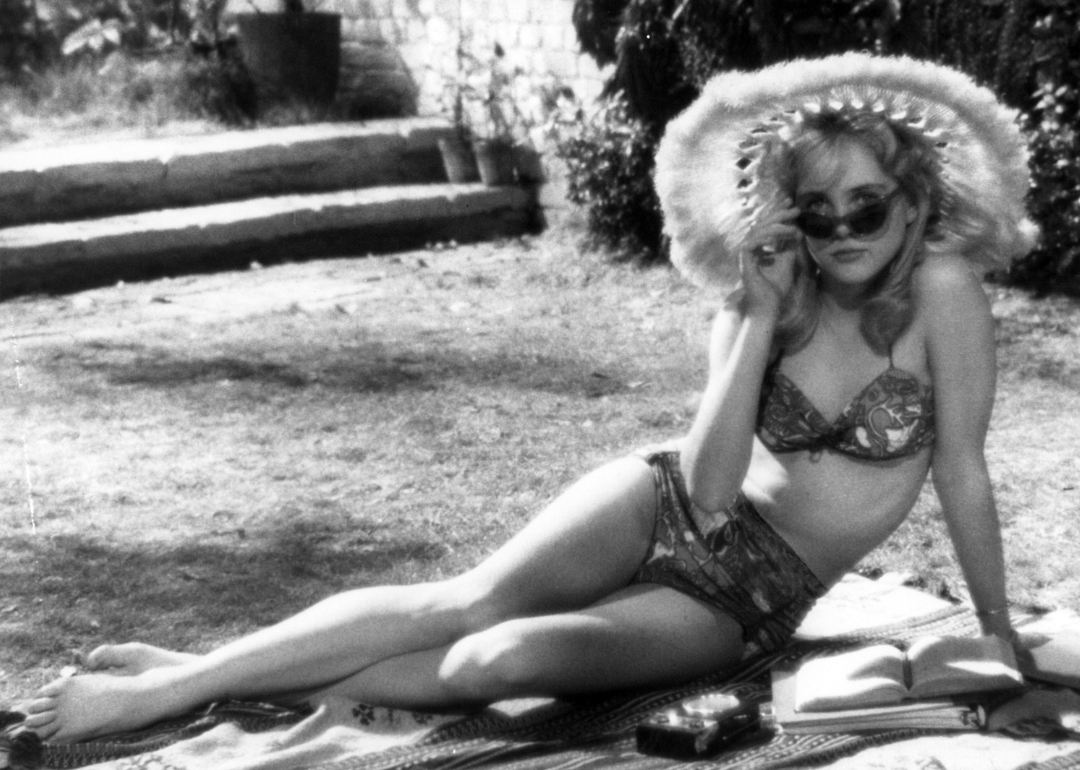 Michael Ochs Archives // Getty Images
Sue Lyon
Sue Lyon won a Golden Globe for playing the titular teenager in Stanley Kubrick's 1962 film "Lolita." By depicting a relationship between Lolita and older professor Humbert Humbert (James Mason), the film became one of the most controversial of its time. Although Lyon retired from acting in 1980, she had other notable roles in films like "The Night of the Iguana," "Evel Knievel," and "Alligator."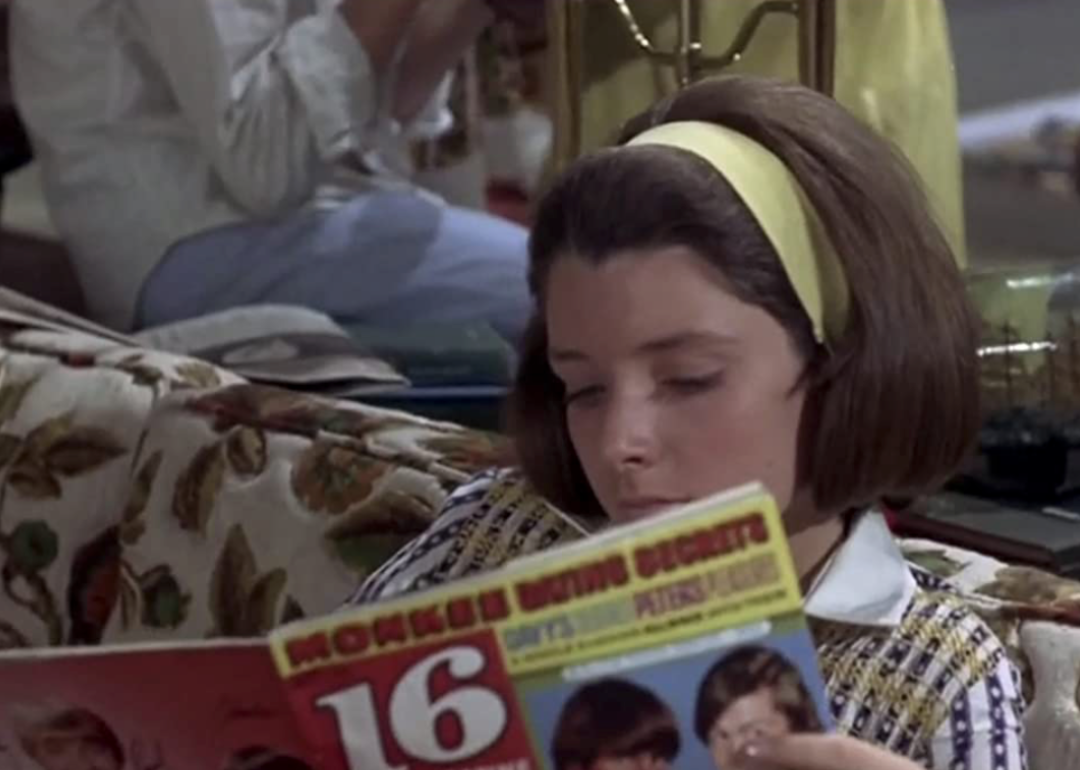 Desilu Productions
Morgan Brittany
Morgan Brittany got her big break at 12, playing the sister of Natalie Wood's character in the 1962 musical film "Gypsy." By the 1970s, she became known for playing Katherine Wentworth on the popular television soap opera "Dallas." Since 2009, Brittany has been a conservative commentator, appearing on networks like Fox News and CNBC.
You may also like: Most famous actor born the same year as you
More Stacker National