25 iconic musicians you may not know were LGBTQ+
Published 6:00 pm Wednesday, January 18, 2023

ROBYN BECK/AFP via Getty Images
25 iconic musicians you may not know were LGBTQ+
While many musicians have supported LGBTQ+ causes as allies, there are just as many who identify as members of the community. Some artists lived in a time when such broad language to describe the spectrum of identities did not yet exist; for solace, they turned to music, the catalyst by which queer musicians could convey their authentic selves.
Although stigma and laws vastly averted many people from openly expressing their LGBTQ+ identities, music became a bridge. The reverberating dawn of disco and pearlescent glam rock in the '70s ushered in a unique sound that joined kids from all identities, races, and socioeconomic backgrounds. By the '80s, gender-bending acts like David Bowie, Culture Club, and George Michael had dominated radio, rousing a new queer generation with every chord. That generation lives on—but no longer in the shadows of silence and secrecy that once confined them; queer musicians are louder than ever.
Despite the strides of music's greatest forebears, it's vital to continue encouraging LGBTQ+ visibility in the music industry. To honor that responsibility, Stacker researched music history to highlight 25 icons you might not know are members of the LGBTQ+ community.
From classic gender-bending rockers to Afrofuturism pop stars—continue reading to learn which of the world's most beloved singers and songwriters are also LGBTQ+.
You may also like: 30 pop songs you may not know are covers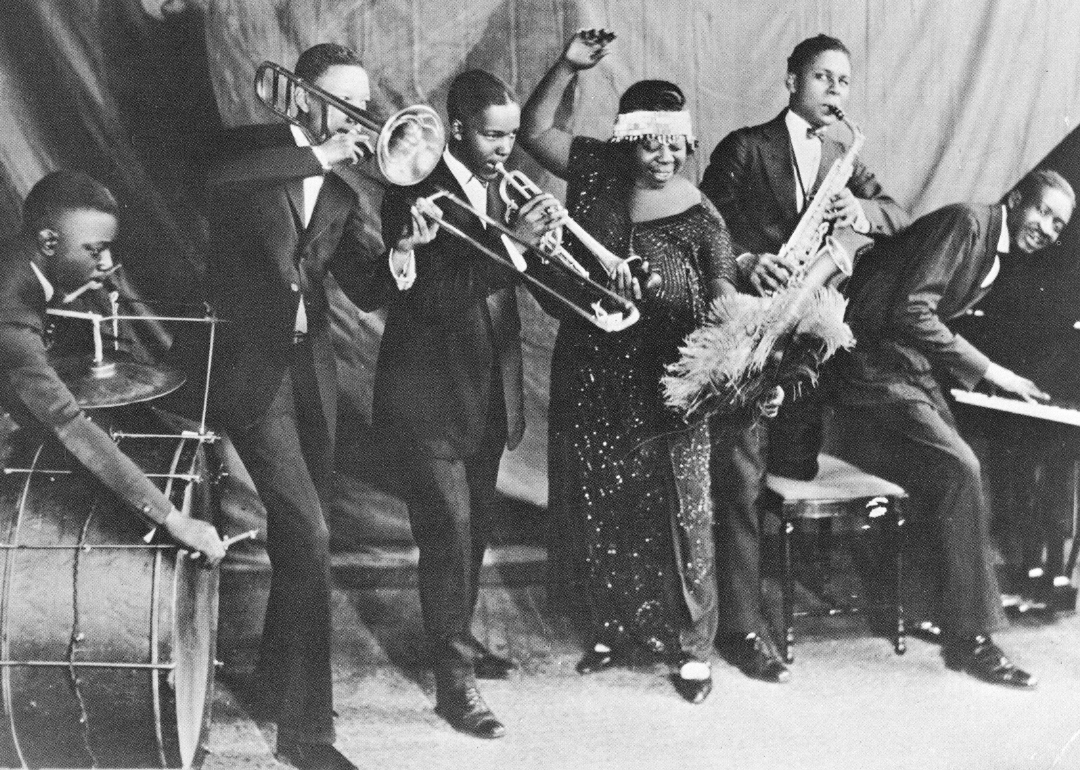 Michael Ochs Archives // Getty Images
Ma Rainey
Posthumously deemed the Mother of Blues, Ma Rainey rose to stardom in the early 1920s through her raspy voice. She threw at least one queer sex party, which led to her arrest; she was later bailed out of jail by her rumored lover and fellow blues singer Bessie Smith. The most famous of her songs to reference her sexuality, "Prove It on Me Blues," proclaims: "I mean to follow everywhere she goes/ Folks say I'm crooked/ I didn't know where she took it/ I want the whole world to know."
Rich Fury // Getty Images for The Recording Academy
Lady Gaga
Quickly becoming a gay icon for her pop hits about self-love and sensuality, Lady Gaga came out as bisexual in a 2009 interview with Barbara Walters. Then, during a concert that same year, the pop sensation revealed that her hit song "Poker Face" was about having sex with a man while fantasizing about women.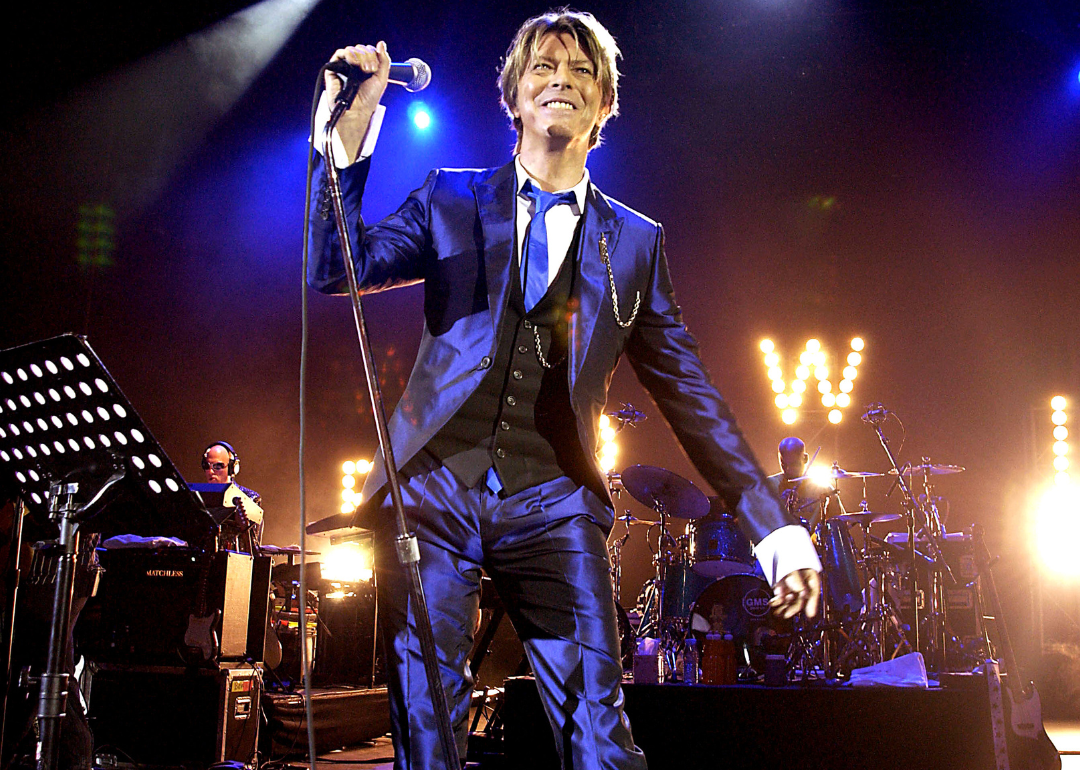 Dave Benett // Getty Images
David Bowie
Known for his far-out and funk-infused pop music, it wasn't necessarily a surprise when David Bowie developed the bisexual alien stage persona of Ziggy Stardust in the early 1970s. While the question of Bowie's own sexuality was the topic of conversations for decades—with the singer himself going back and forth on what his labels were—he finally set the record straight in 2002. "I had no problem with people knowing I was bisexual," he told the now-defunct Blender magazine. "But I had no inclination to hold any banners or be a representative of any group of people.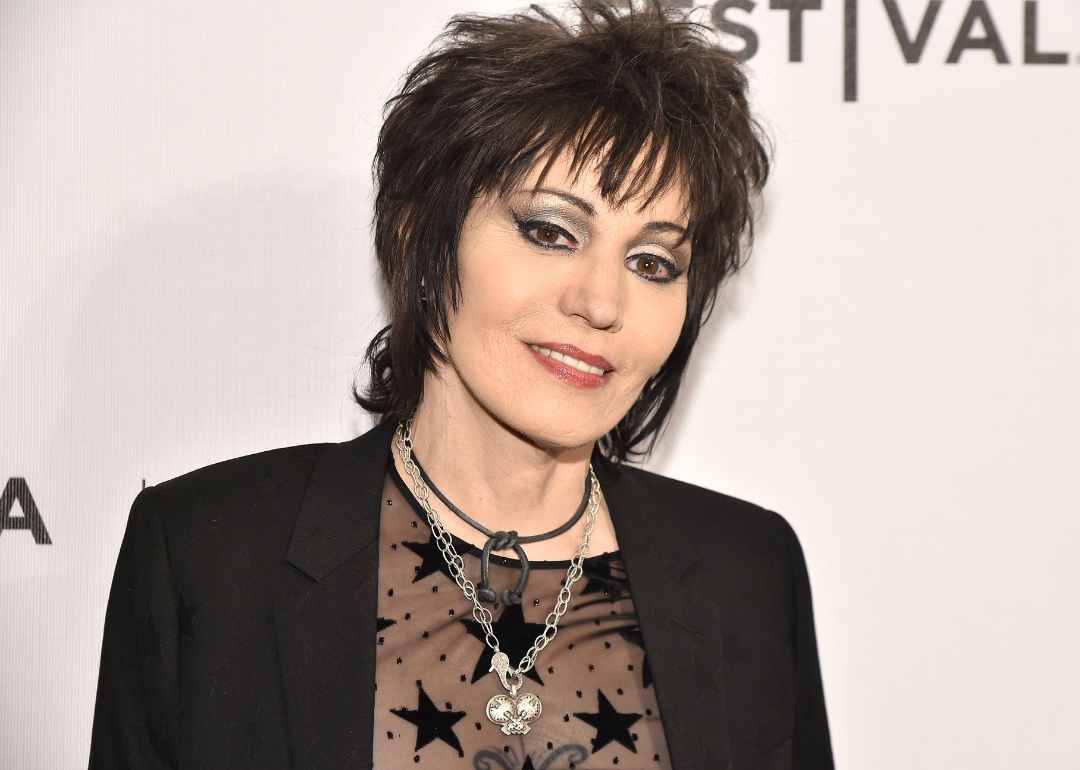 Theo Wargo/Getty Images for Tribeca Film Festival
Joan Jett
Known as the star of one of rock's first girl groups, Joan Jett is equally as famous for her sexuality as her signature raspy bravado. Despite this, she's been infamously cagey about her romantic and sexual relationships. When asked about her sexuality in 2018 during an interview with the New York Times, Jett referred to a pendant she was wearing: two axes crossing each other, inside of two women symbols crossing each other. "I don't know how much more you can declare," the singer stated.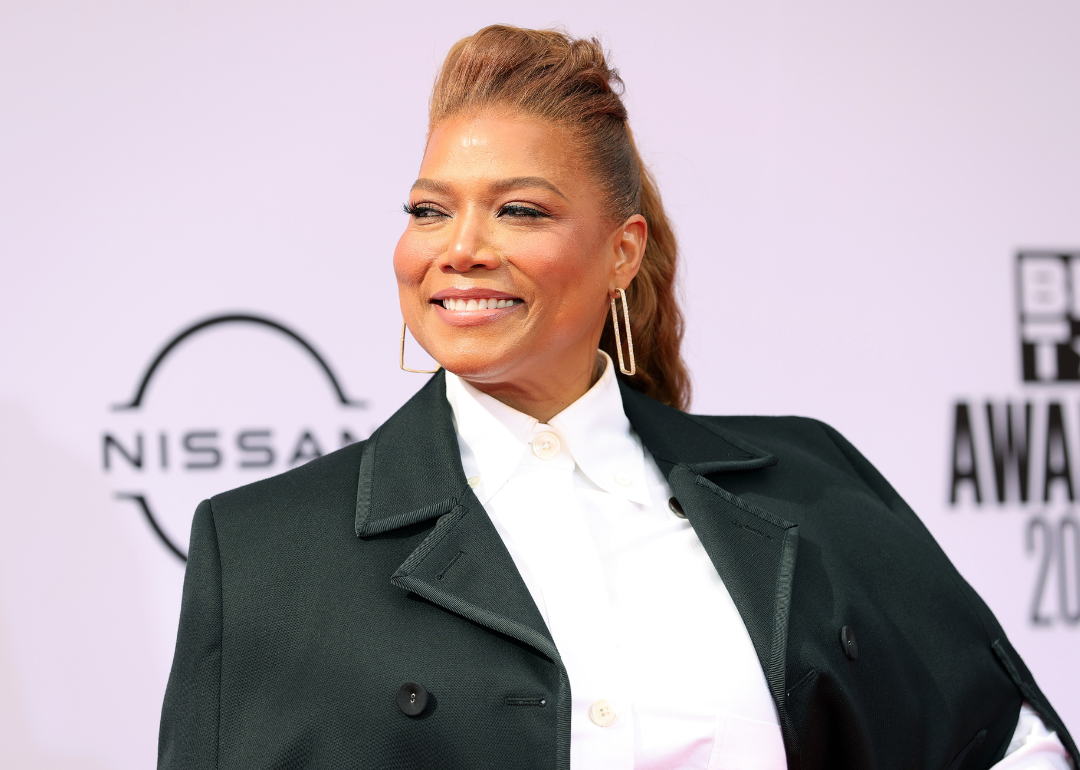 Rich Fury // Getty Images
Queen Latifah
Queen Latifah remains an enduring and groundbreaking hip-hop pioneer, boasting a music catalog filled with tracks describing her struggles as a Black woman. Although it seemed more or less common knowledge to her peers that the famous rapper was queer, Queen Latifah didn't officially come out until the 2021 BET Awards. While being awarded the Lifetime Achievement Award, she thanked her "love," Eboni, and her son, Rebel.
You may also like: 100 best albums of the '90s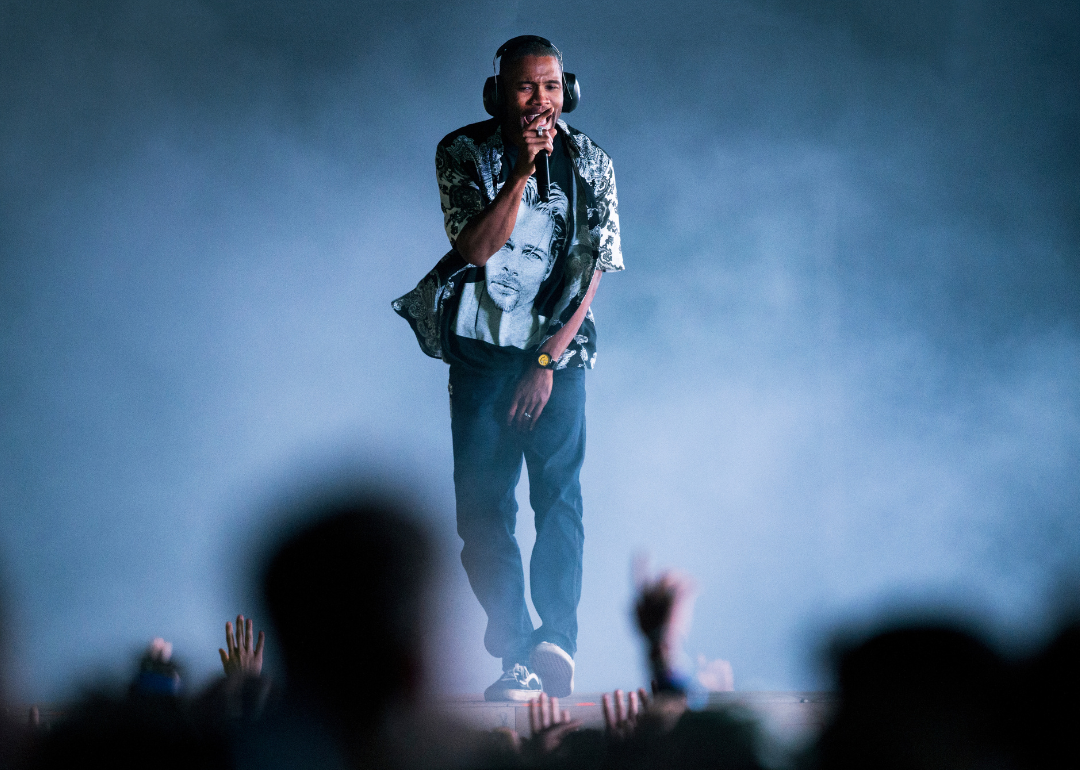 Visionhaus#GP // Corbis via Getty Images
Frank Ocean
As his debut "Channel Orange" was the best-reviewed album of 2012, it's safe to say Frank Ocean was destined for greatness. The R&B singer is one of the most critically acclaimed artists of his time, despite only having one other studio album, "Blonde," to his name. In the same year "Channel Orange" was released, Ocean took to his Tumblr blog to release a statement thanking the man he had unrequited feelings for when he was 19. The man is said to have inspired many songs on Ocean's first album.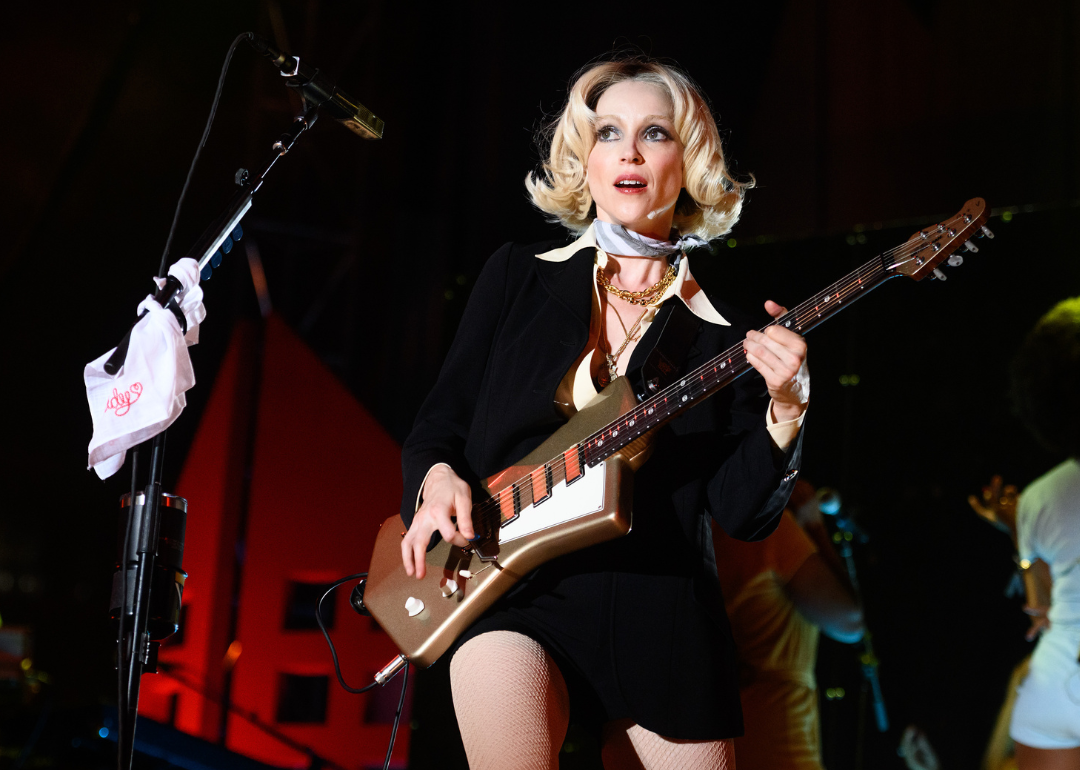 Daniel Boczarski // Getty Images
St. Vincent
Deemed "the queer rockstar [this] generation has been waiting for" by GLAAD, St. Vincent's funk-rock songs feel like a blast from the past. In a 2014 interview with Rolling Stone, the singer stated: "I believe in gender fluidity and sexual fluidity. I don't really identify as anything." The rock star went viral for a homoerotically charged performance of her song "Masseduction," layered with pop singer Dua Lipa's "One Kiss," at the 2019 Grammy Awards.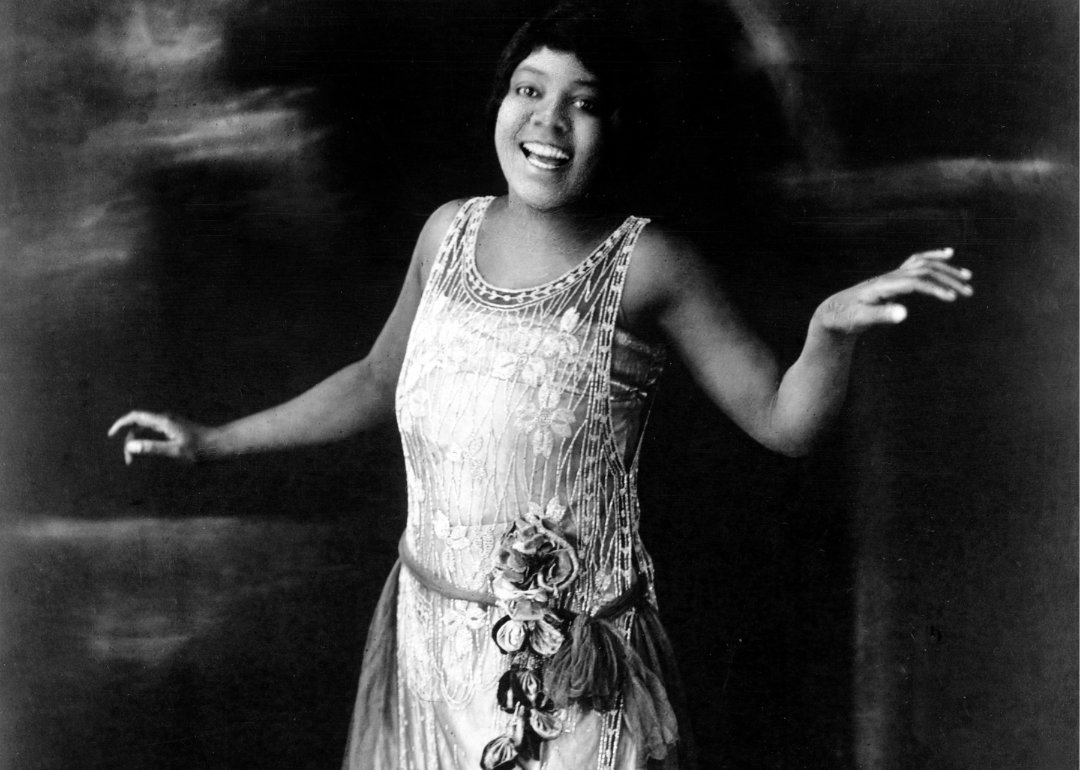 Edward Elcha/Michael Ochs Archives // Getty Images
Bessie Smith
Known as the Empress of Blues, Bessie Smith rose to fame during the Harlem Renaissance for her strong, low vocal tone. Like her mentor and rumored partner Ma Rainey, Smith was unabashed about her sexuality—so much so that one of her songs, "The Boy in the Boat," declares: "When you see two women walking hand in hand/ Just look 'em over and try to understand/ They'll go to those parties/ Have the lights down low/ Only those parties where women can go."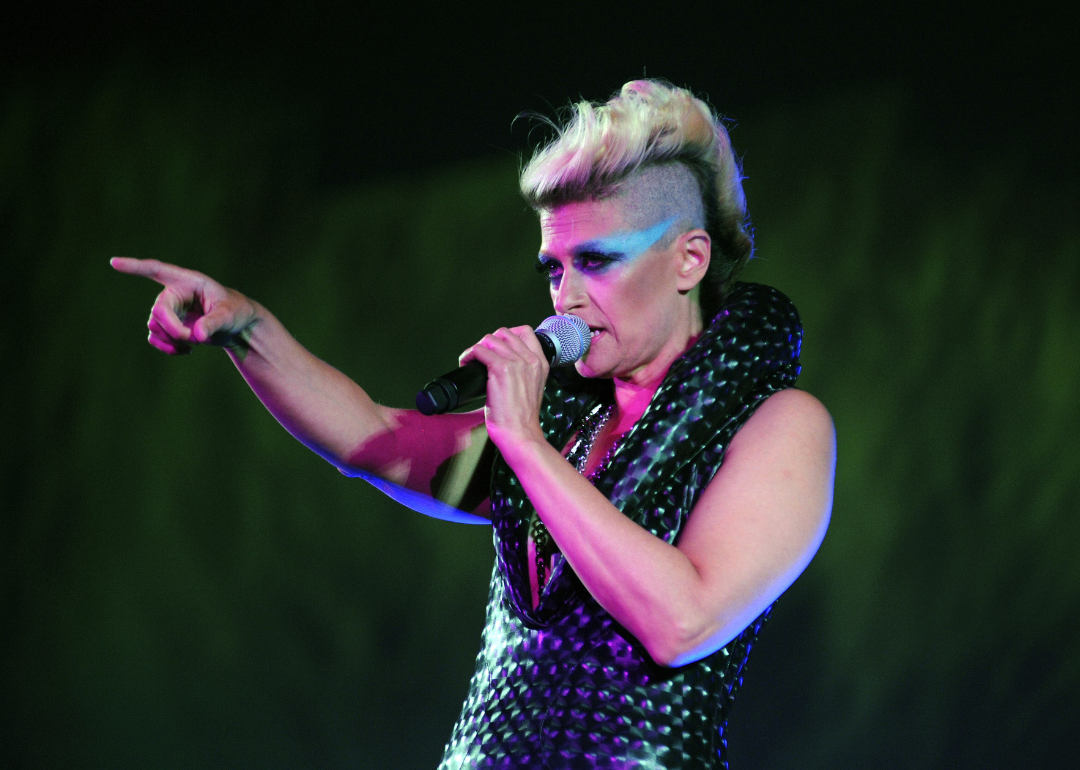 Pier Marco Tacca/WireImage // Getty Images
Peaches
Although she started her music career in a folk band, Peaches became known as an electroclash musician. Known for donning gender-bending looks on and off stage, the artist calls tracks like "Rub" a "celebration." "Seriously," she told PrideSource. "I want it to be like a post-gender and post-age celebration of becoming who you are."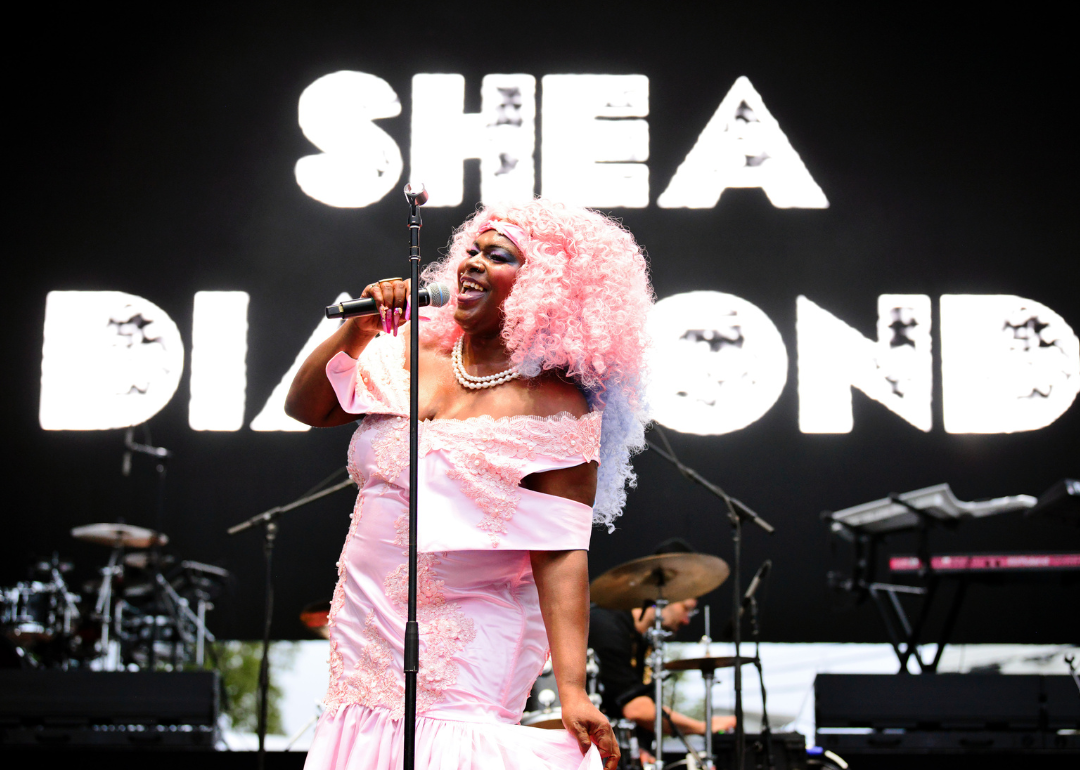 Chelsea Guglielmino/FilmMagic // Getty Images
Shea Diamond
With a name like Shea Diamond, it's no surprise the R&B artist would mix elements of soul and blues into her work. The singer found her voice as a singer while she was behind bars for robbing a convenience store to pay for her gender confirmation surgery.
You may also like: Iconic music videos from your high school days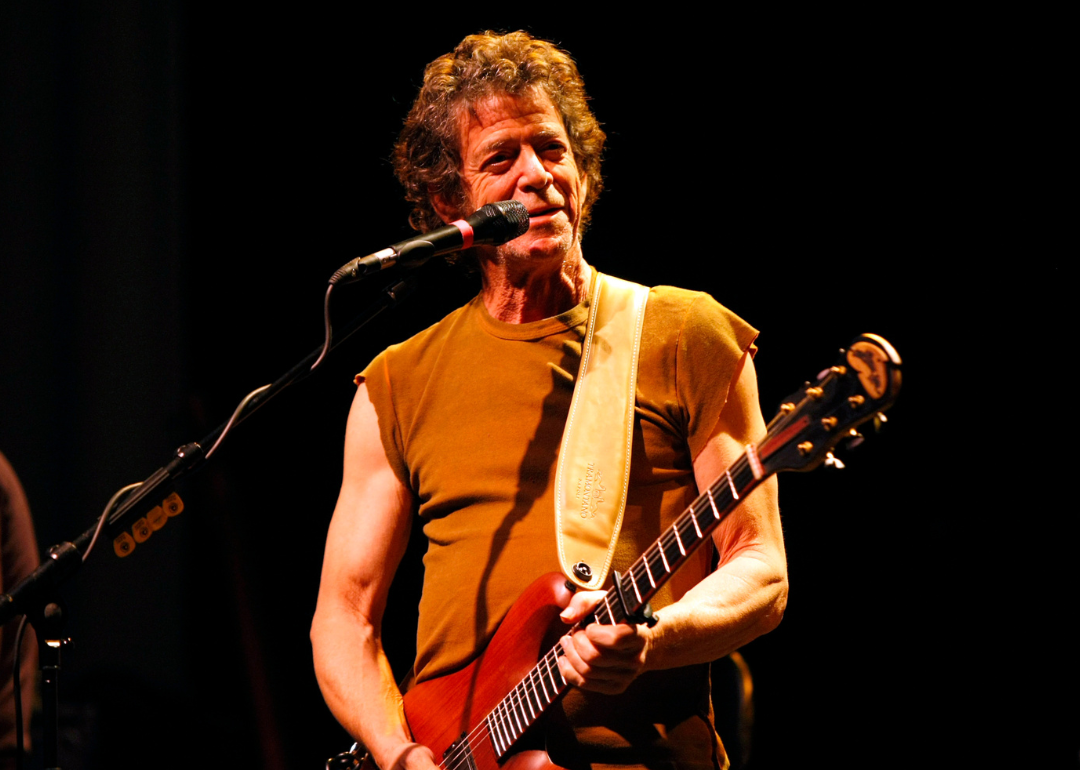 Matt Kent/WireImage // Getty Images
Lou Reed
From his work with the alternative rock group Velvet Underground to his decadeslong solo career, Lou Reed remains one of the most infamous rock stars. During the years of glam rock, Reed's onstage persona embraced androgyny, like his friend David Bowie, with whom he was rumored to have had a close yet tumultuous friendship.
Though Reed never fully confirmed his sexuality, despite widespread whispers in the music scene that he was queer, two years before his death, he remarked: "Guys walking around in makeup is just fun. Why shouldn't men be able to put on makeup and have fun like women have?"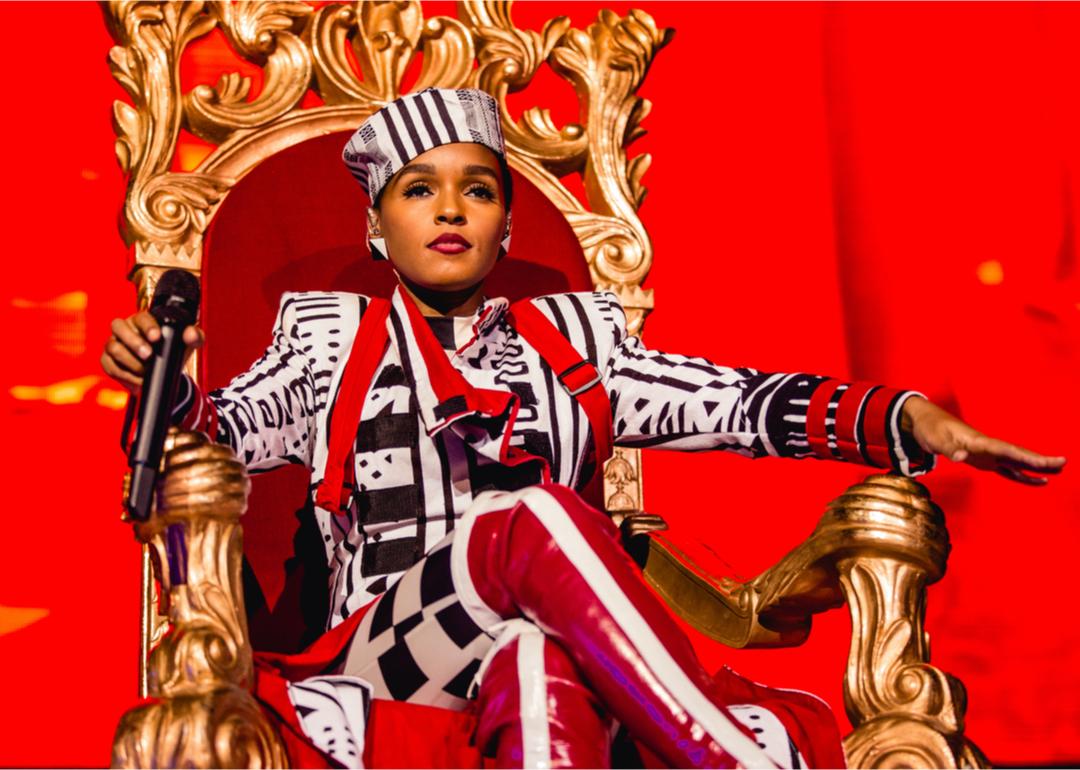 Tony Norkus // Shutterstock
Janelle Monae
Known for her striking music videos and powerful mezzo-soprano tone, Janelle Monáe's music has solidified their place in the Afrofuturism movement. Like her song "Make Me Feel," Monáe has become a queer icon herself. In a 2018 interview with Rolling Stone, the artist discussed their previously coming out as bisexual, saying: "Later I read about pansexuality and was like, 'Oh, these are things that I identify with too.' I'm open to learning more about who I am."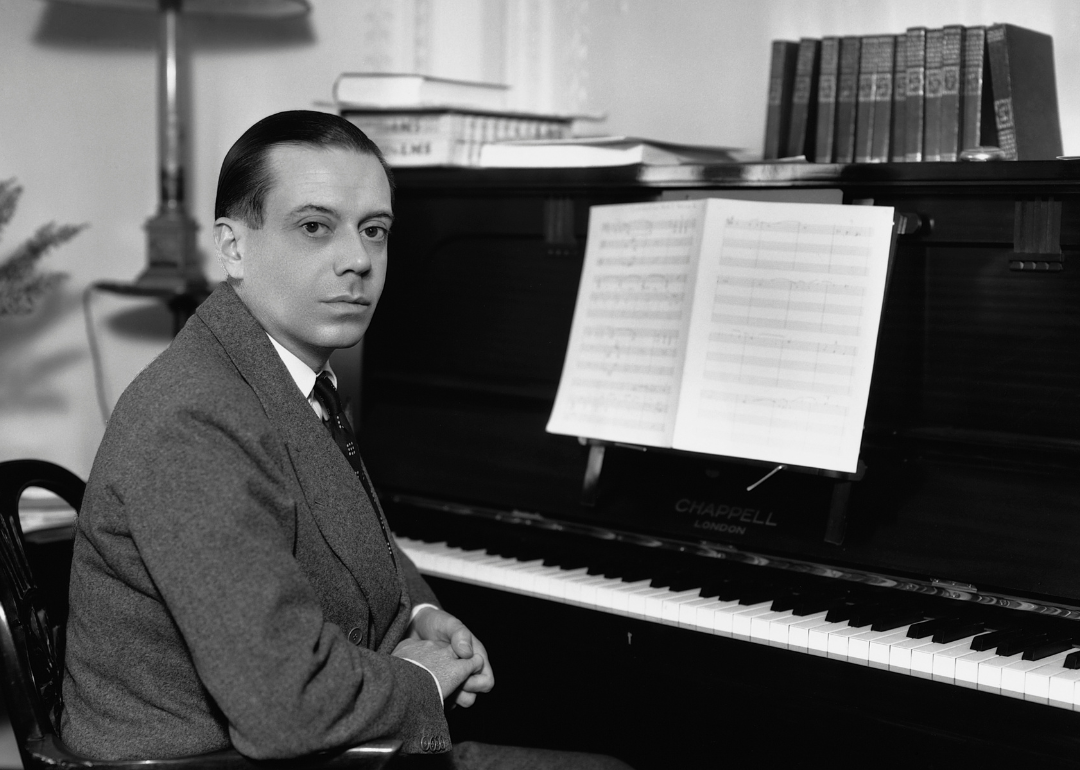 Hulton-Deutsch Collection/CORBIS/Corbis via Getty Images
Cole Porter
While Cole Porter was married to a woman for 34 years, most biographers believe he was gay. This composer and songwriter was known widely for his scores, many of which appeared on Broadway. Porter's song "I've Got You Under My Skin"—made famous by Frank Sinatra—hints at his sexuality with lyrics like, "I'd sacrifice anything come what might/ For the sake of having you near/ In spite of a warning voice that comes in the night."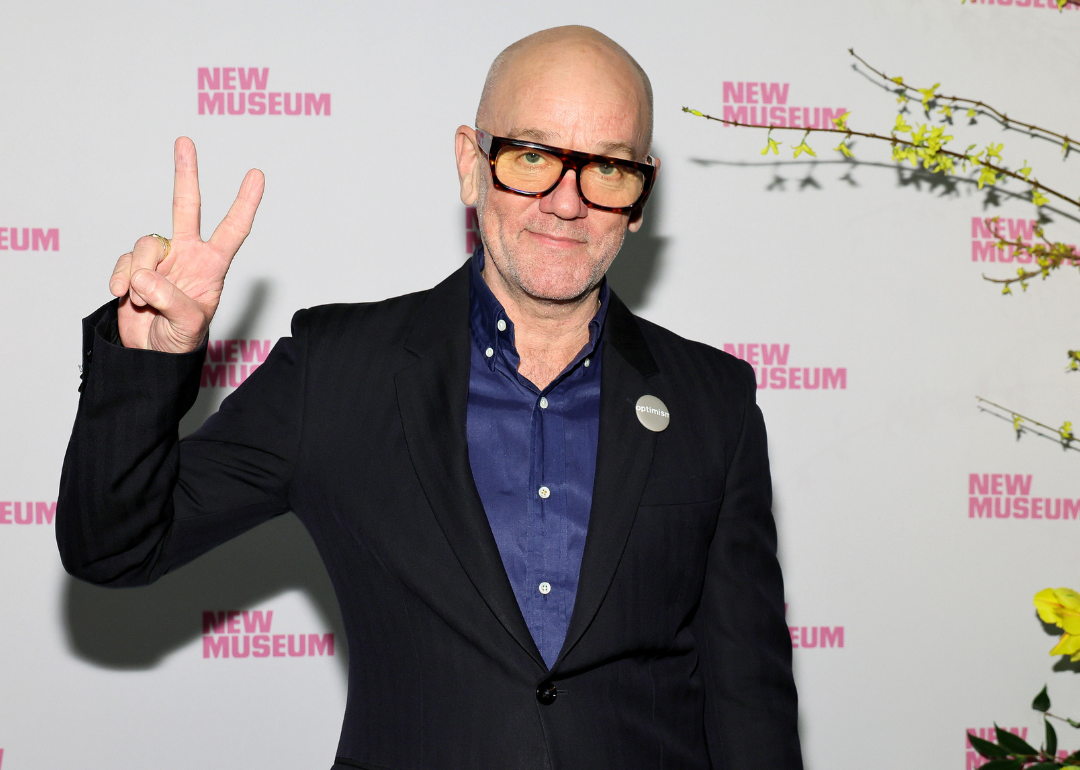 Dia Dipasupil // Getty Images
Michael Stipe
Michael Stipe, frontman of the indie-rock band R.E.M., has been open about his sexuality for decades, having appeared on the cover of Out magazine back in 1995. In a 2004 interview with Butt magazine, Stipe said, "I think there's a line drawn between gay and queer, and for me, queer describes something that's more inclusive of the gray areas.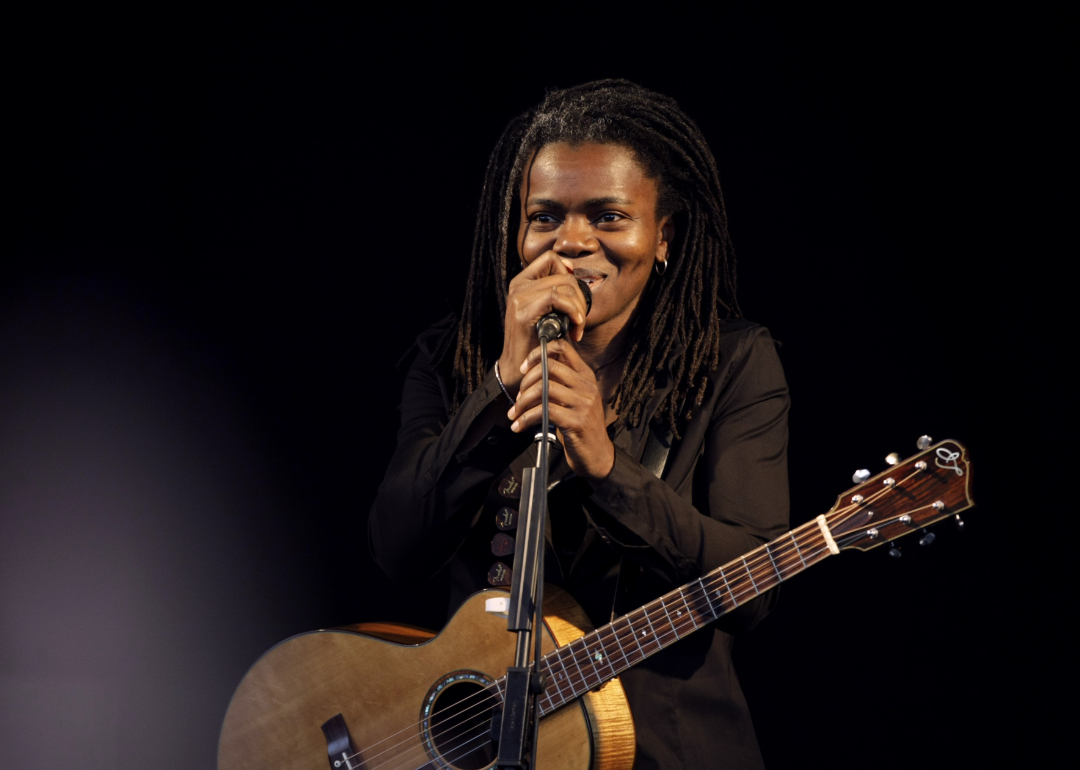 Brill/ullstein bild via Getty Images
Tracy Chapman
Known widely for her popular folk-rock tune "Fast Car"—which won her a Grammy for Best Female Pop Vocal Performance—Tracy Chapman remains an elusive figure in music. While she's never publicly come out, writer Alice Walker claimed the two were in a relationship at one point in the 1990s.
You may also like: 50 great albums by queer artists of color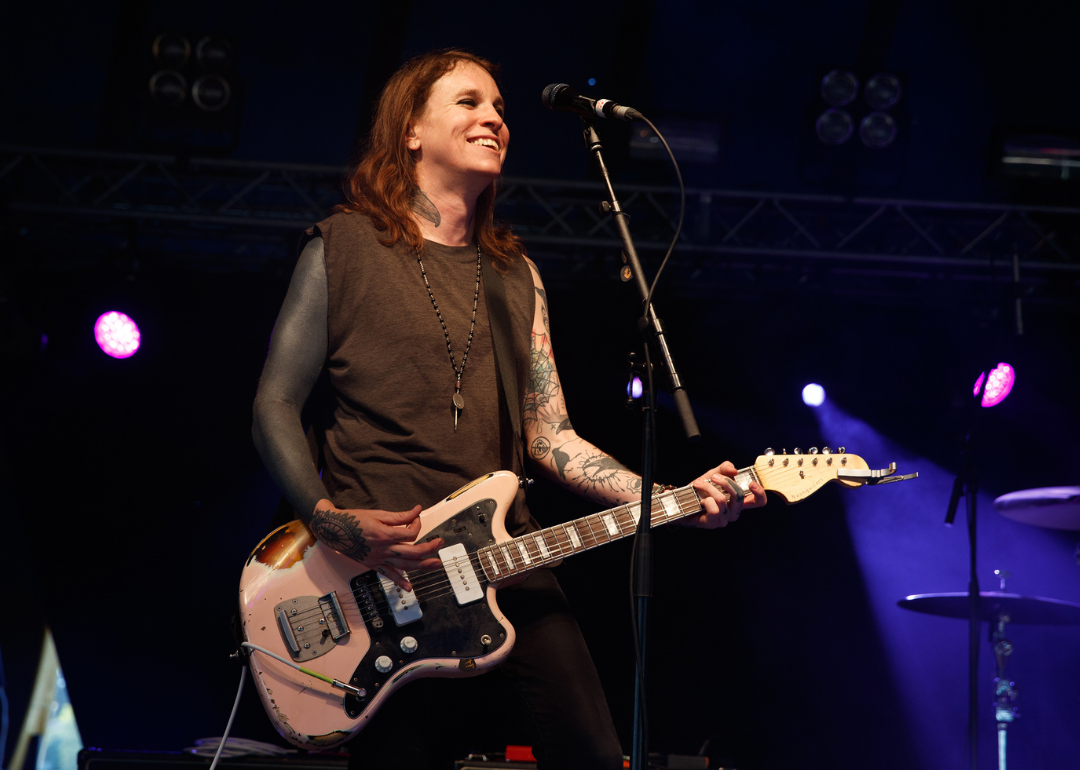 Burak Cingi/Redferns // Getty Images
Laura Jane Grace
Laura Jane Grace is recognized as the founder, lead singer, and guitarist of the punk rock band Against Me! In a 2012 interview with Rolling Stone, the singer came out to the world as transgender. In the same interview, when asked if she'd keep performing with the band, Grace joked, "However fierce our band was in the past, imagine me, six-foot-two, in heels, screaming into someone's face."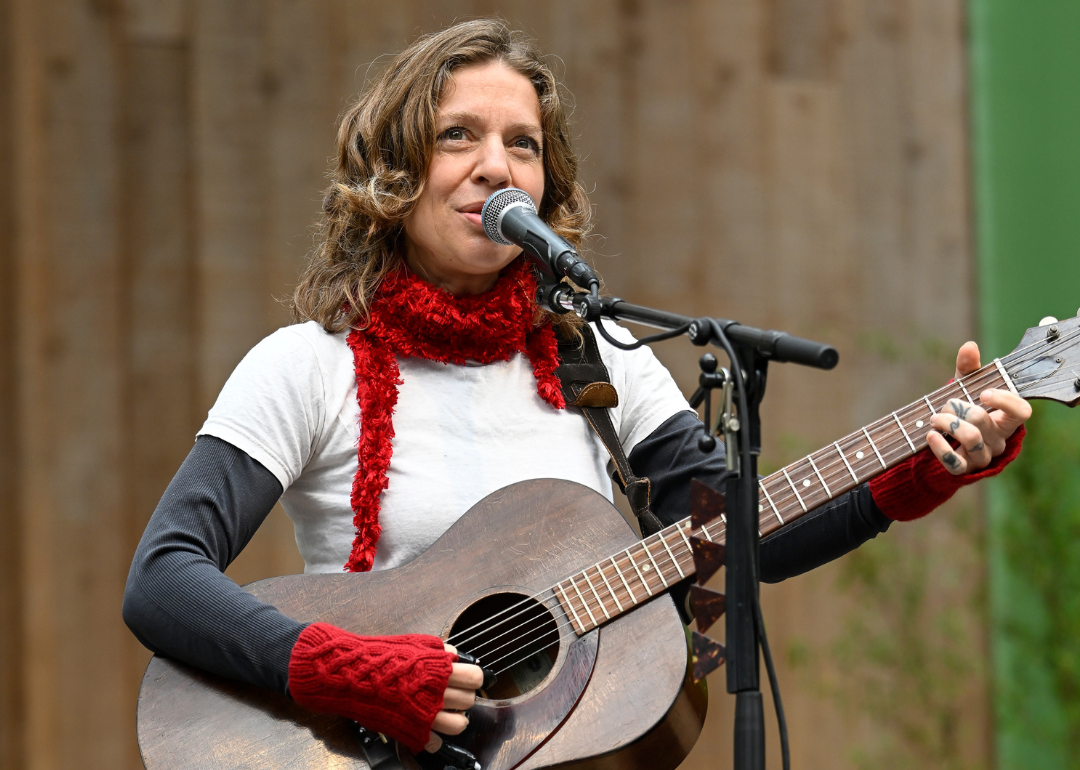 Steve Jennings // Getty Images
Ani DiFranco
With 20 studio albums since 1990, Ani DiFranco remains one of the most celebrated folk-rock singer-songwriters ever. She came out as bisexual at the beginning of her career, but DiFranco has struggled with her place in the LGBTQ+ community. In a 2019 interview with Jezebel, the artist spoke about their sexuality, identifying as queer. "I like 'queer,'" DiFranco said. "'Bisexual' always sounded very medical, like something you do to a frog in 9th grade science or something."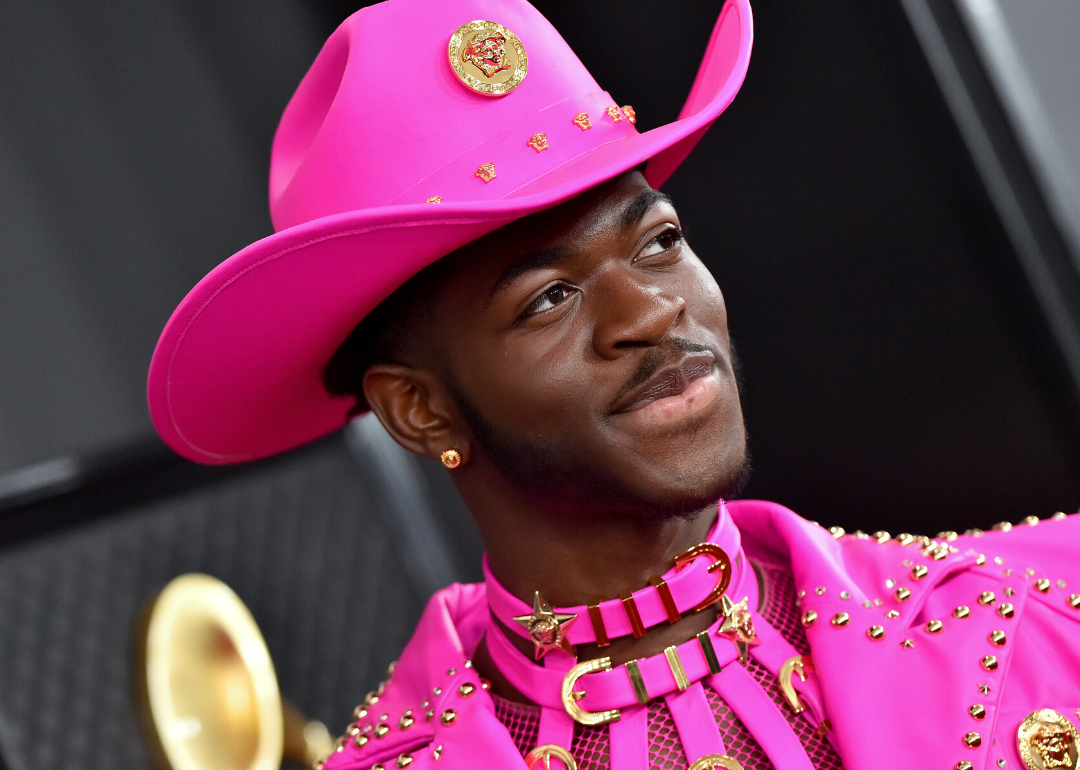 Axelle/Bauer-Griffin/FilmMagic // Getty Images
Lil Nas X
At the peak of his fame after the viral release of his 2018 country-rap hit "Old Town Road," Lil Nas X publicly came out via Twitter in 2019. He's since released multiple unabashedly queer songs and music videos that have gained him genre-hopping success, including Billboard chart-toppers like "Montero (Call Me by Your Name)" and "Industry Baby."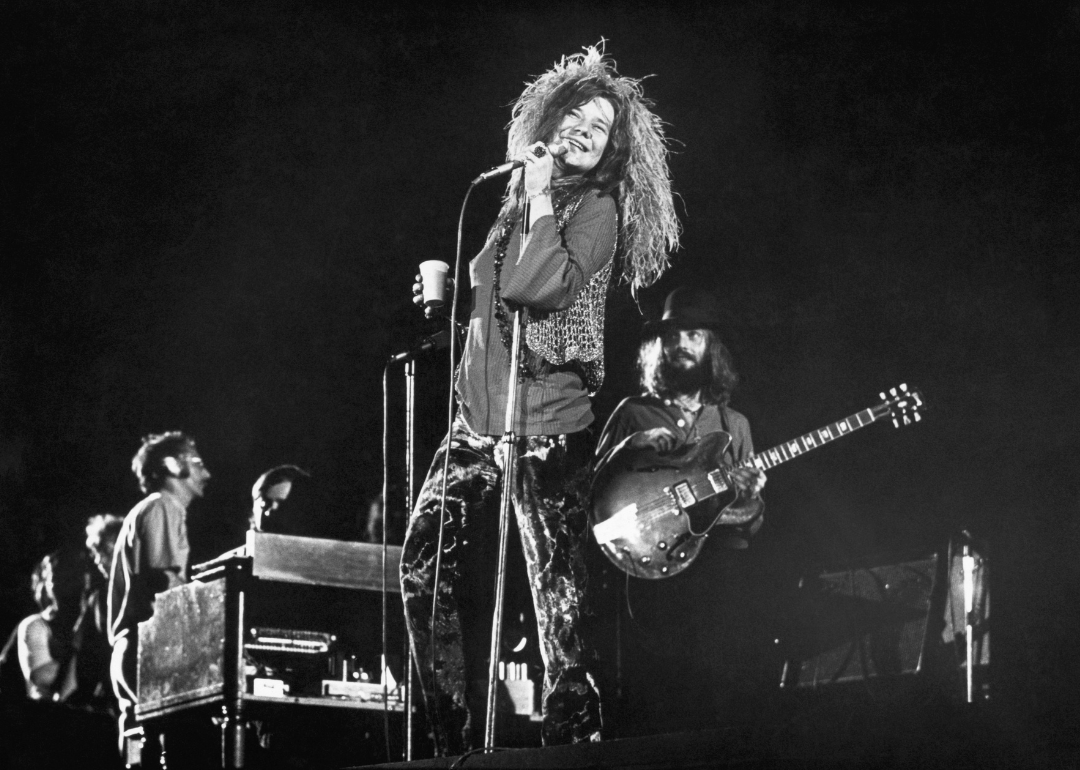 Bettmann // Getty Images
Janis Joplin
One of the many musicians from the 1960s who infused soul with rock, Janis Joplin remains cherished decades later. In 1963, the singer was in a relationship with a woman named Jae Whitaker, whom she met at a gay bar. The two lived together until Whitaker broke it off due to Joplin's drug use and infidelity.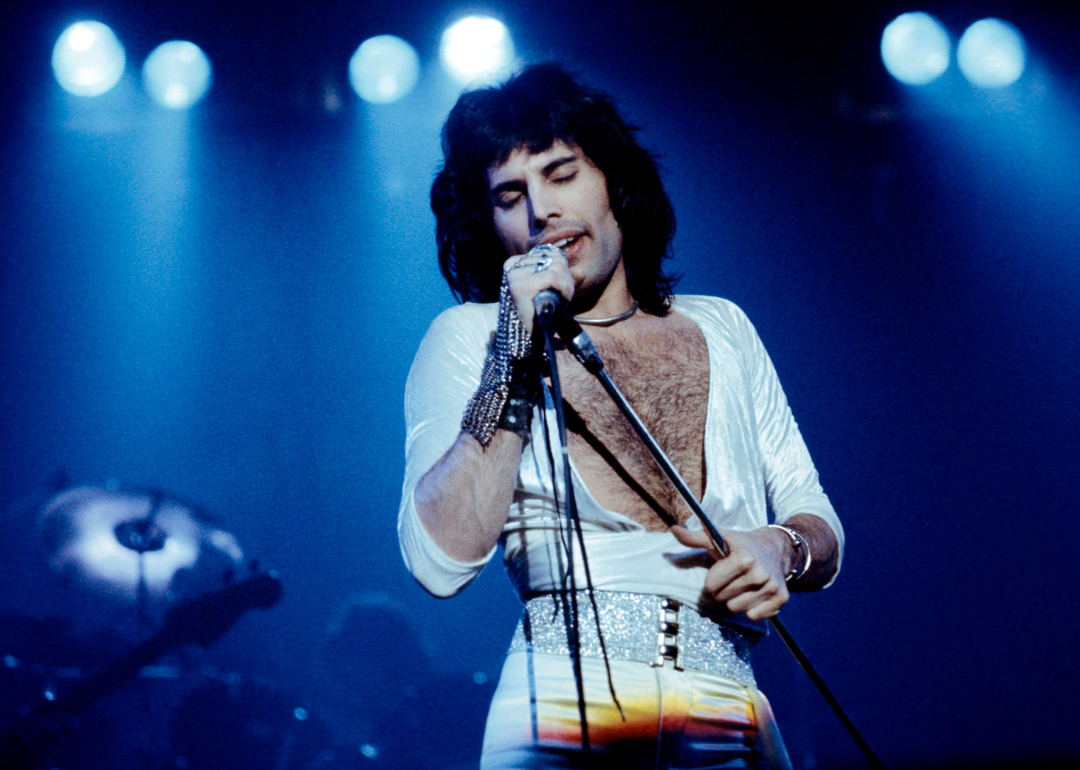 Fin Costello/Redferns // Getty Images
Freddie Mercury
Known for his roaring, and at times operatic, voice, Freddie Mercury was the lead singer of the rock band Queen. Though some claim Mercury hid his sexual orientation from the public, others say he was openly gay or bisexual on the music scene. One of his longest relationships was with Jim Hutton, whom the singer was said to have called his "husband." They were reportedly together for seven years, until Mercury's death.
You may also like: Controversial songs from the year you were born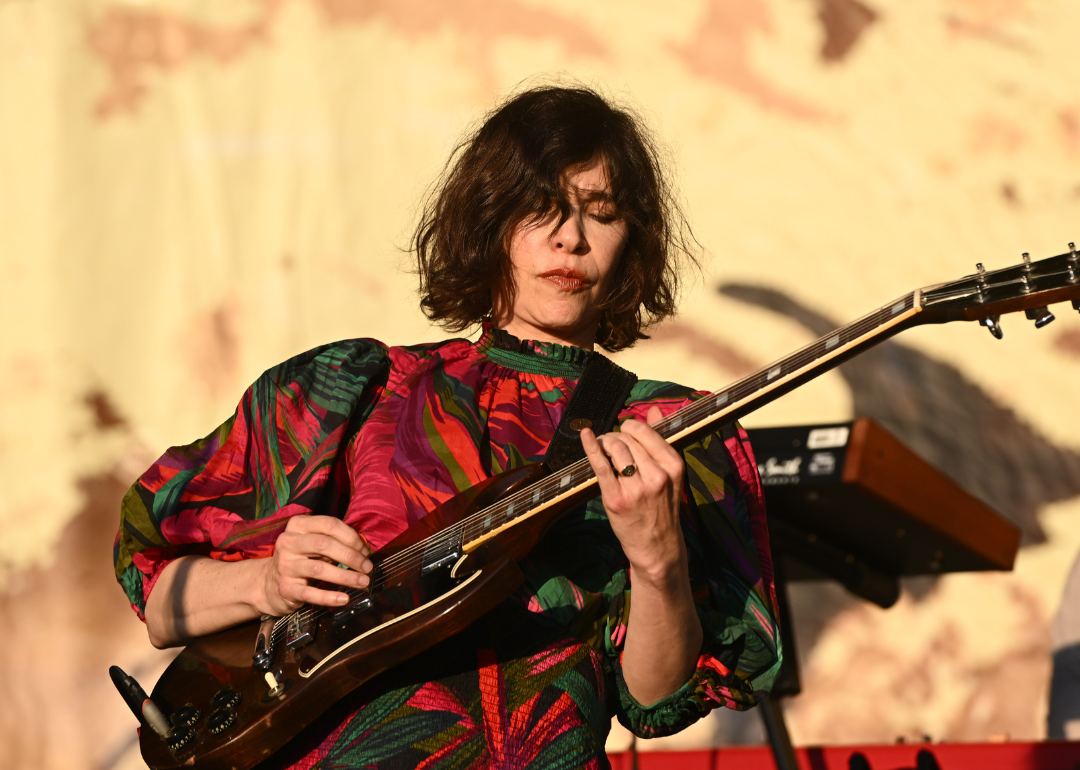 Daniel Boczarski // Getty Images
Carrie Brownstein
Carrie Brownstein is best known for her work as a guitarist and vocalist for the riot grrrl group Sleater-Kinney. Despite being outed as bisexual by Spin magazine early in her career, the artist has since become an open book on the subject. "Only because it seems so culturally important to be able to say who you are: I definitely identify as bisexual," Brownstein told Willamette Week.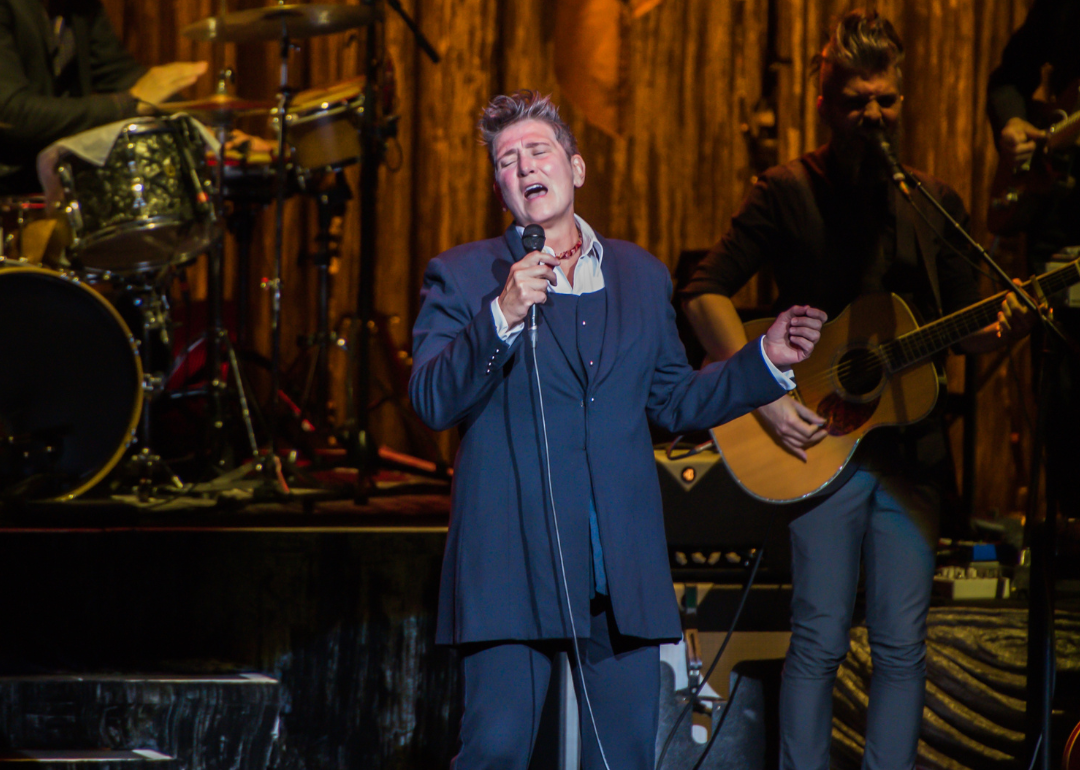 Robin Little/Redferns // Getty Images
kd lang
Known for her stylized stage name, k.d. lang is a Canadian pop and country singer-songwriter. She came out as gay during an interview with The Advocate in 1992 while promoting the album "Ingénue"; the song "Constant Craving," from the same album, has become a queer anthem.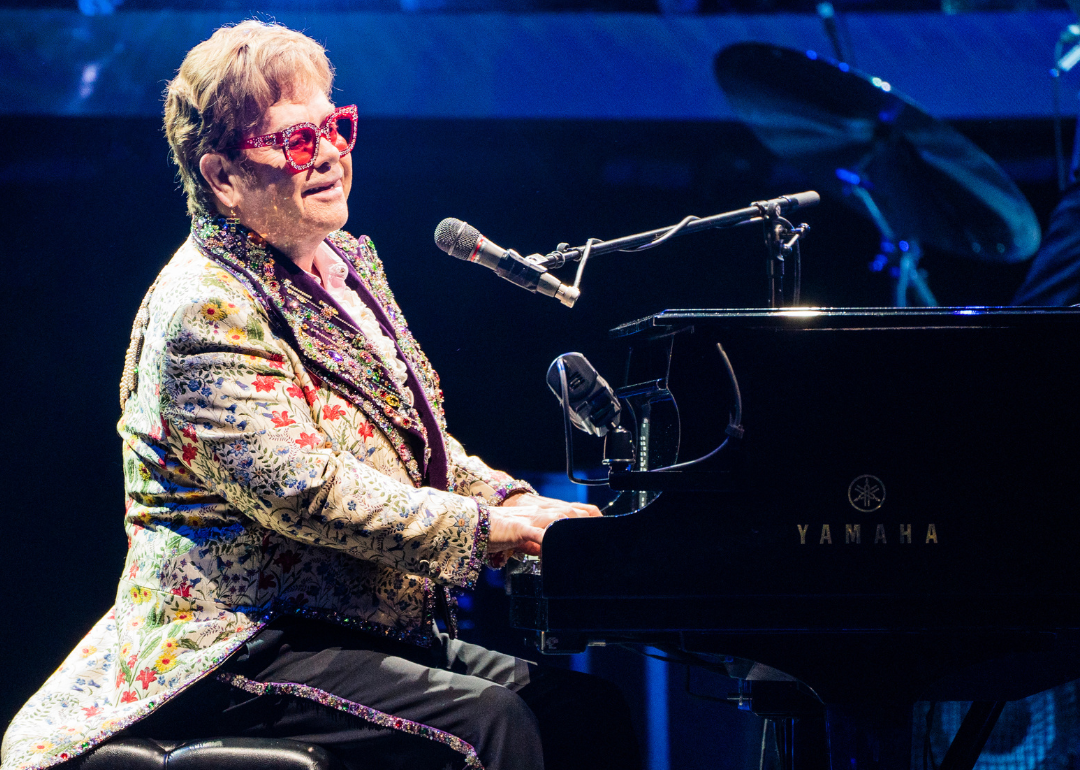 Erika Goldring // Getty Images
Elton John
With his larger-than-life onstage persona and emotional pop ballads, Elton John's music and image have withstood the test of time. Though he told Rolling Stone in a 1976 interview that he was bisexual, two decades later, John told the magazine he was gay and has since been proud of that label.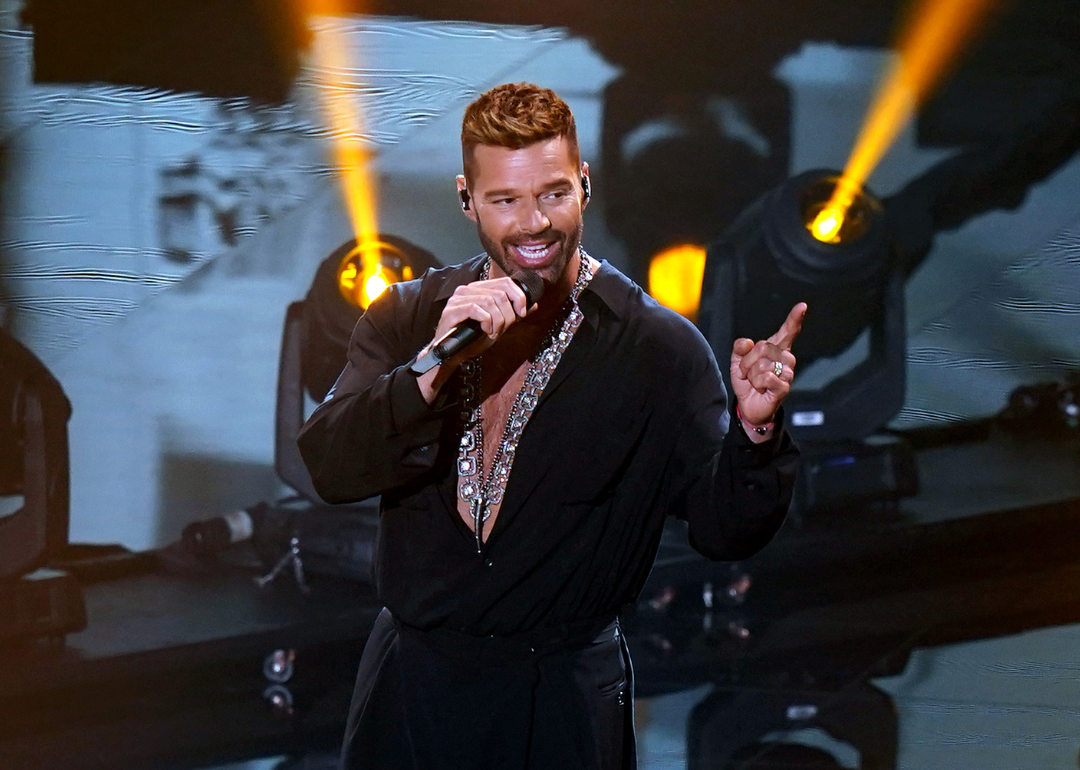 Alexander Tamargo // Getty Images for The Latin Recording Academy
Ricky Martin
Ricky Martin's discography is known for being significantly broad, with genres spanning Latin pop and reggaeton. After years of ignoring questions about his sexuality, Martin eventually came out in 2010 via his website. In 2020, the singer spoke of the relief he felt at the time and how he's "been super happy ever since."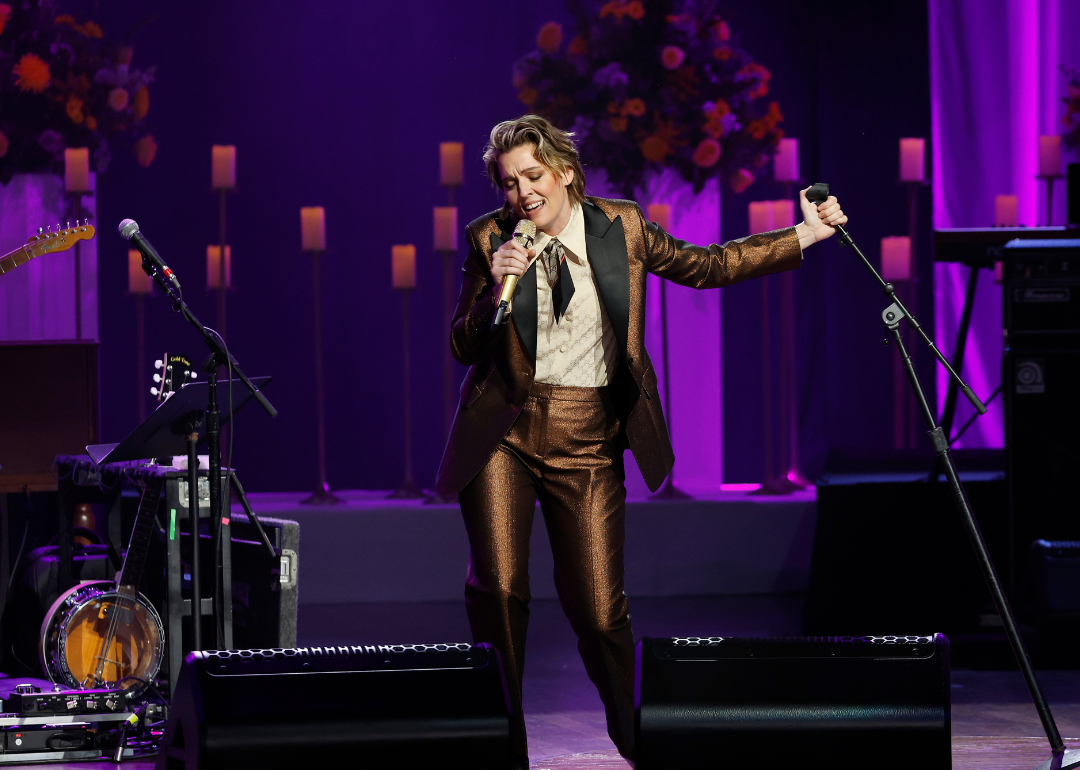 Jason Kempin // Getty Images
Brandi Carlile
Perhaps one of the most expansive music careers goes to Brandi Carlile, whose work can be described as anything from folk to alternative country. The singer-songwriter came out as gay at 15 after watching Ellen DeGeneres come out on her sitcom "Ellen" in 1997.
You may also like: Songs that dominated Billboard charts the longest
More Stacker National