10 US and Canadian cities that are converting office space into housing
Published 10:30 pm Tuesday, January 31, 2023

Nick Beer // Shutterstock
10 US and Canadian cities that are converting office space into housing
Remote work has changed the nature of cities' downtowns. Once-bustling office towers see much less foot traffic as more companies have gone remote or hybrid, allowing employees more flexibility to work from home. Central-city housing is far from affordable—and homes in the suburbs aren't much cheaper.
In many cities, developers and officials alike are looking to convert offices and other types of commercial buildings into housing. This effort, called "adaptive reuse," is growing faster than new apartment construction in the U.S.
Former office buildings are of particular interest—of every five apartments converted, two used to be offices, per RentCafe. The trend has room to accelerate because most business leases are three- to five-year contracts, so more office spaces may become vacant over time.
Turning abandoned commercial properties into residential spaces and mixed-use live-work-play communities is part of the solution to the housing crisis, which makes sense environmentally and financially. But it's not immediate, and it's not free. Many developers are looking for subsidies, incentives, and tax breaks to help them transform older buildings into homes people can afford.
Calgary.com used news coverage to compile a list of cities that are converting vacant offices into housing, looking at some in varying stages of implementing this adaptive reuse strategy. They are listed here alphabetically.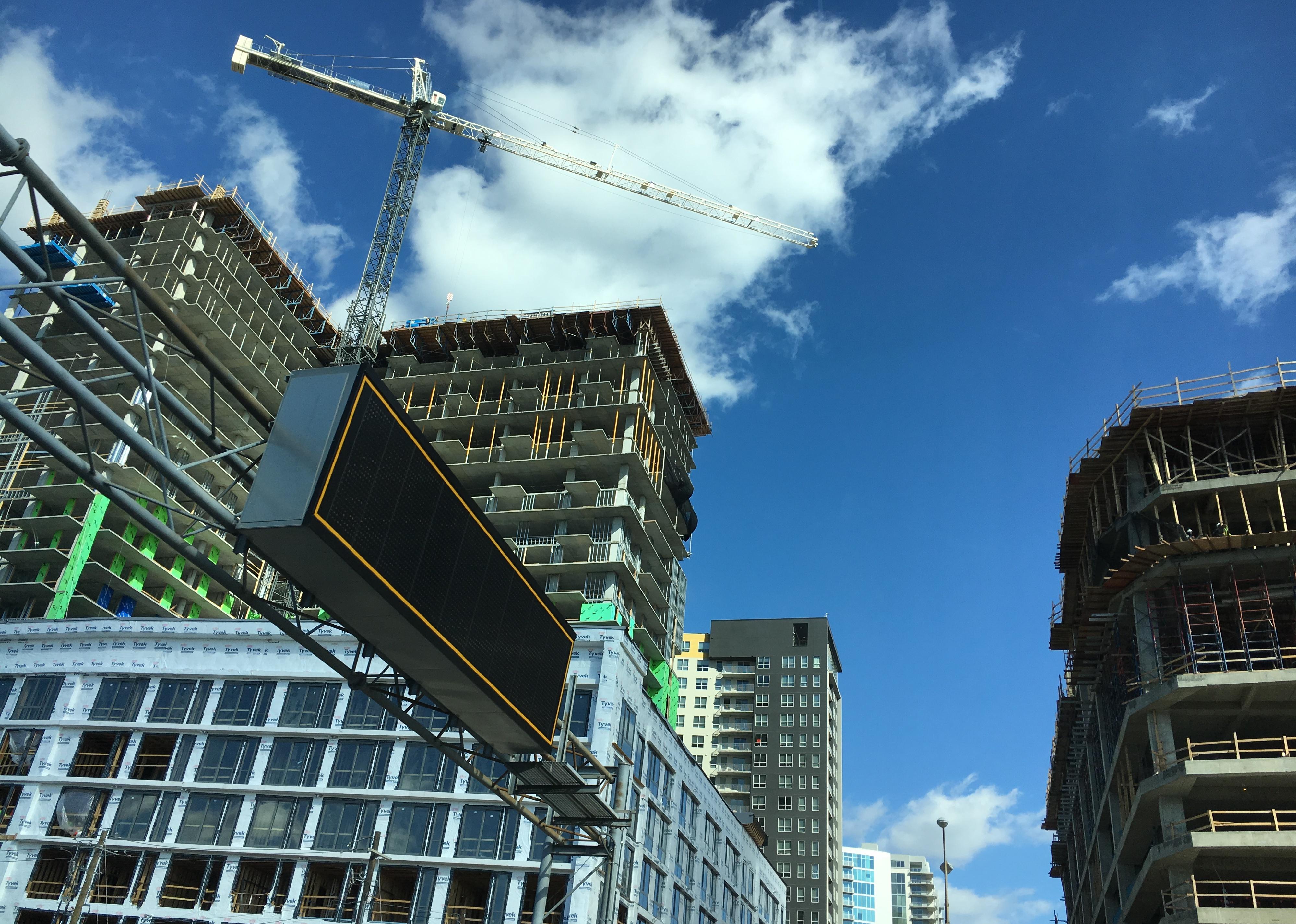 DylanWhite // Shutterstock
Atlanta
Mayor Andre Dickens has joined forces with the state of Georgia to convert a 41-story landmark into affordable housing. The building occupies one of the city's oldest blocks, across the street from a central public-transit hub.
It's just one part of a broader effort: Invest Atlanta, the city's development agency, plans to partner with other groups to preserve Atlanta's historic downtown while creating affordable housing near employment and transportation centers. With 1 in 5 of the city's office space sitting empty, according to Slate, Atlanta sees an opportunity to draw in residents.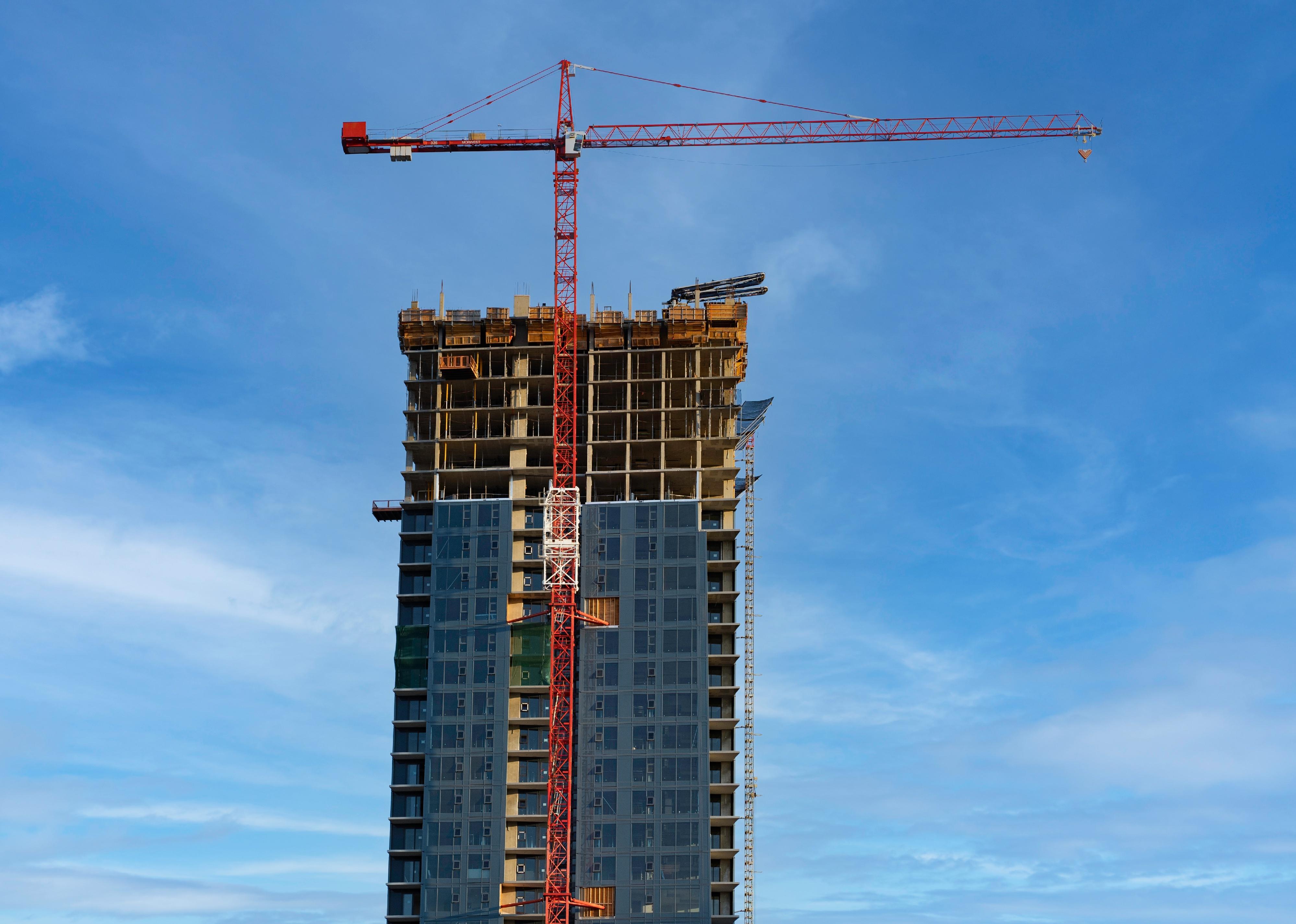 Ramon Cliff // Shutterstock
Calgary
The third-largest metropolitan area in Canada, Calgary has a population that has been growing annually at a rate of almost 2% in every demographic except one—people ages 20 to 24, according to Macrotrends. Calgary has more centrally located, luxurious "Class A" downtown office space—both vacant and occupied—than any other city in the country, and a serious vacancy problem: 32% of offices are vacant in the downtown and beltline areas.
The housing market is also tight, with spiking rents and few available single-family detached homes. As part of a $200 million local government initiative to reshape downtown, three office buildings totaling 400,000 square feet are being converted into 401 apartments. The city hopes the redevelopments will be the first in a series that removes surplus office space while creating a more vibrant downtown living experience.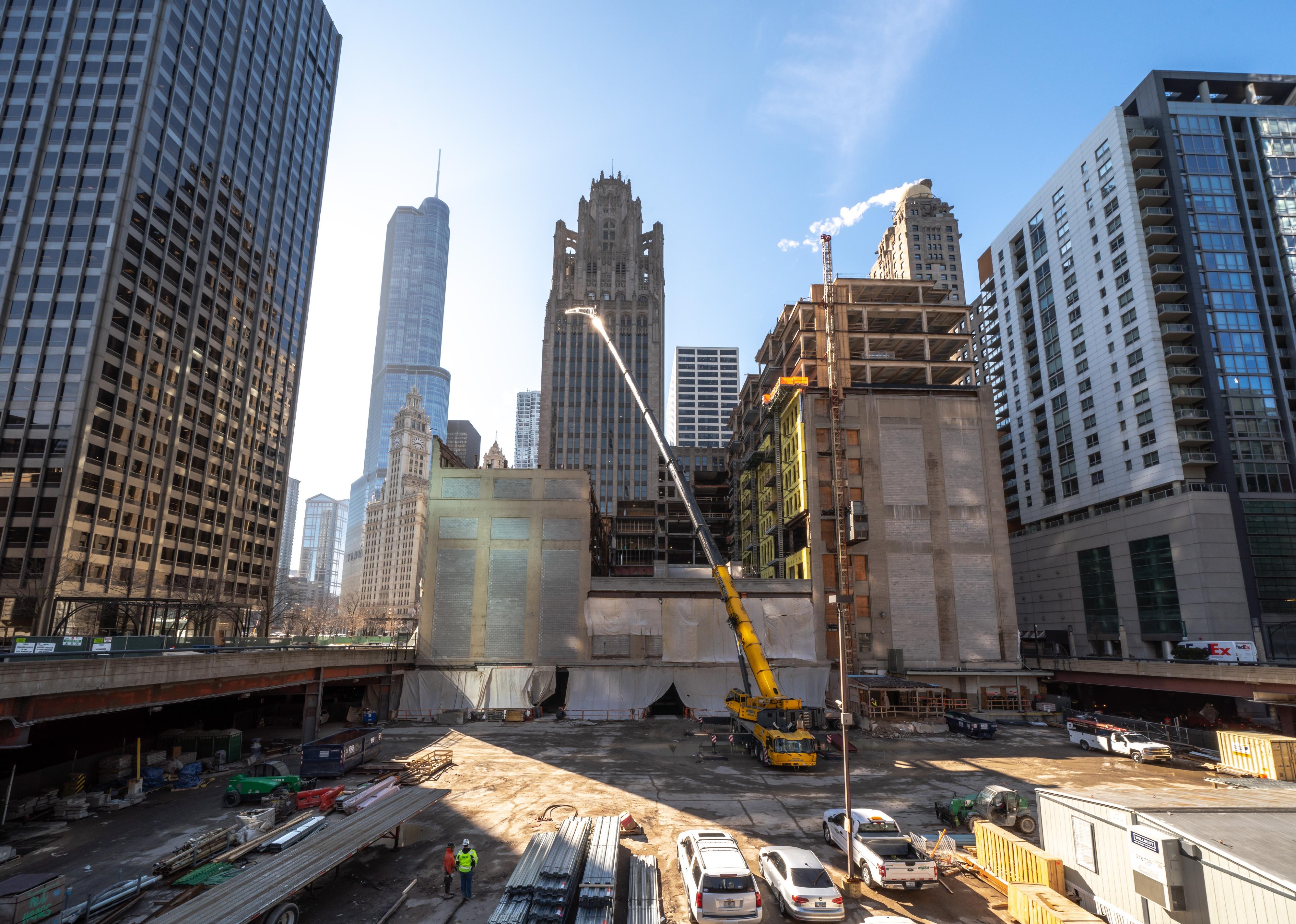 Big Joe // Shutterstock
Chicago
Revitalizing Chicago's historic Loop has taken on a new urgency after the COVID-19 pandemic pummeled downtown business districts. Centered around the LaSalle Street corridor, almost 5 million square feet of office space in historic landmarks and Art Deco buildings are ripe for adaptive reuse.
Mayor Lori Lightfoot is offering financial assistance, including tax breaks, to developers who agree to allocate 30% of their residential conversion units for affordable housing, according to CoStar. Chicago officials are hoping their plans for a mixed-use, pedestrian-friendly downtown makeover could become a model for other cities struggling to reconcile the lack of affordable housing with the glut of empty downtown spaces.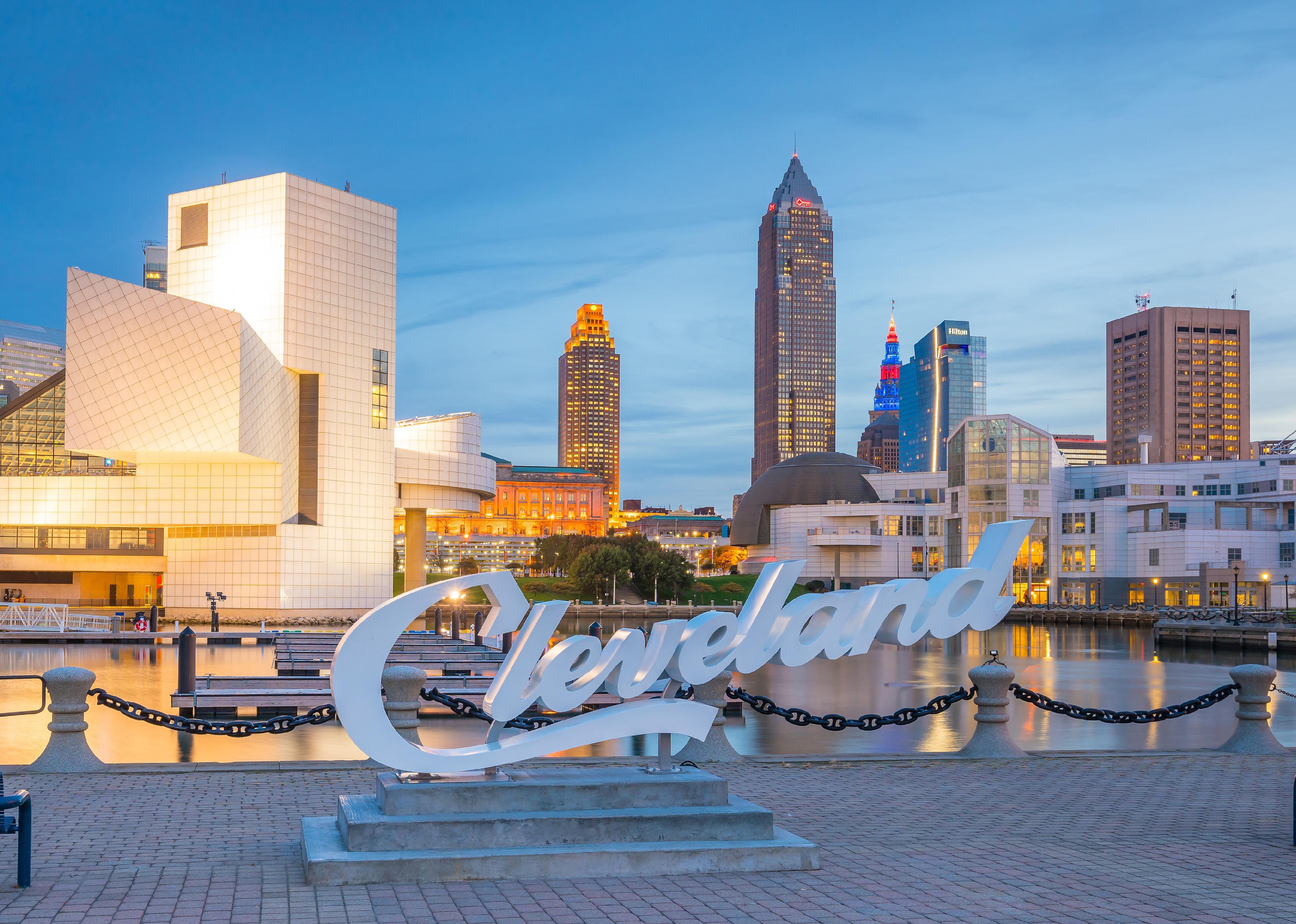 f11photo // Shutterstock
Cleveland
This Midwestern city on the shores of Lake Erie is taking back its central business district as large companies head for the suburbs. To combat a downtown office vacancy rate of 22.5%, state funding is backing the conversion of the Huntington Building—once the second-largest office building in the world—into 860 apartments priced below current market rents, according to local news reports. Despite this effort, more office space is coming to Cleveland: More than 2 million square feet is under construction.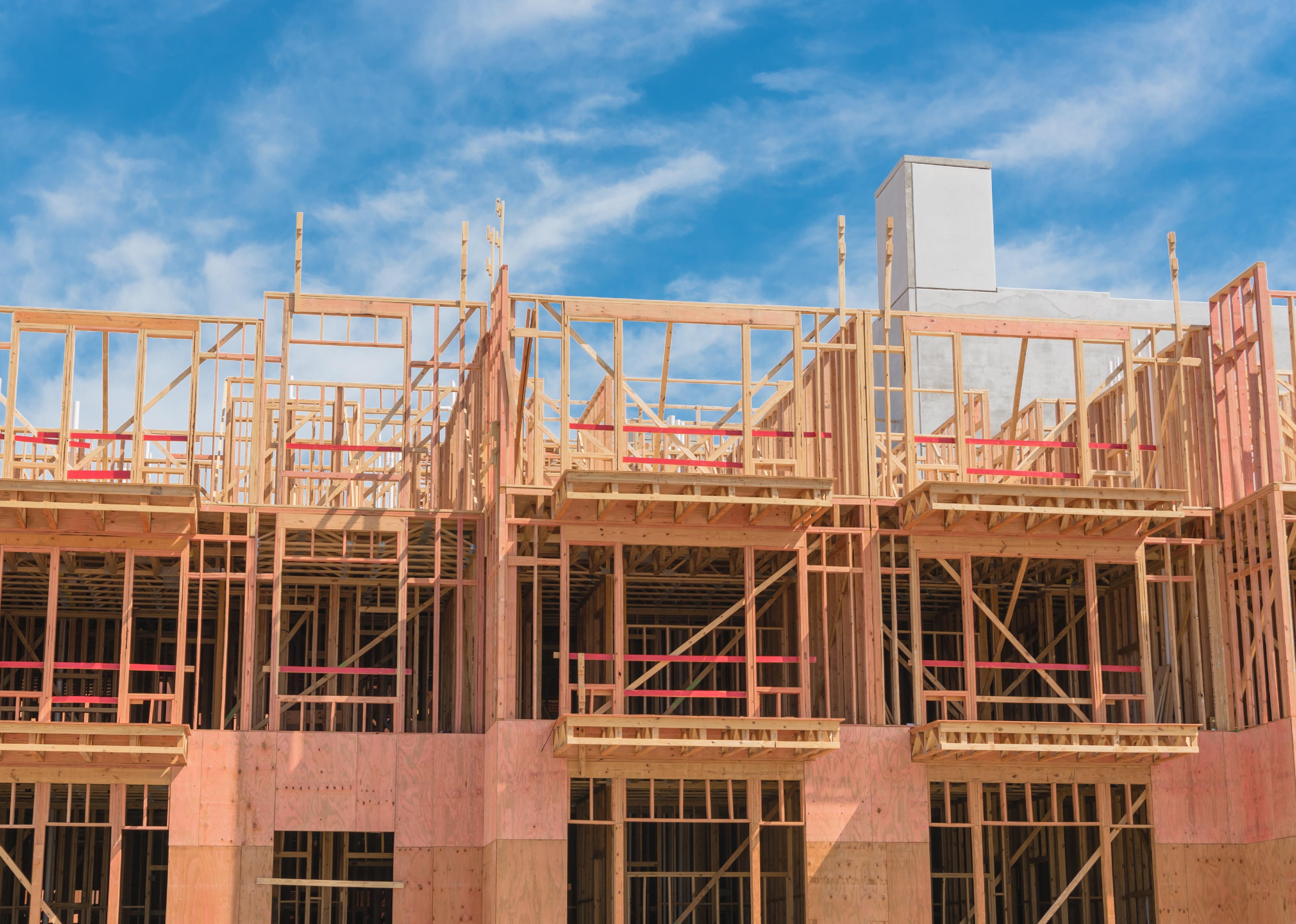 Trong Nguyen // Shutterstock
Dallas
Dallas is converting downtown skyscrapers, gutting lavish iconic—and largely vacant—buildings like Energy Plaza to fill them with luxury apartments. With an exterior designed by I.M. Pei and Partners, Energy Plaza is just one part of the city's plan to revitalize and reimagine the city's core, according to Axios.
The city council has also provided $96 million to support a mixed-use development of what are now parking lots with residential space; hotel and retail space; and office space, which will be more closely integrated with its surrounding community than numerous blocks of office buildings have been.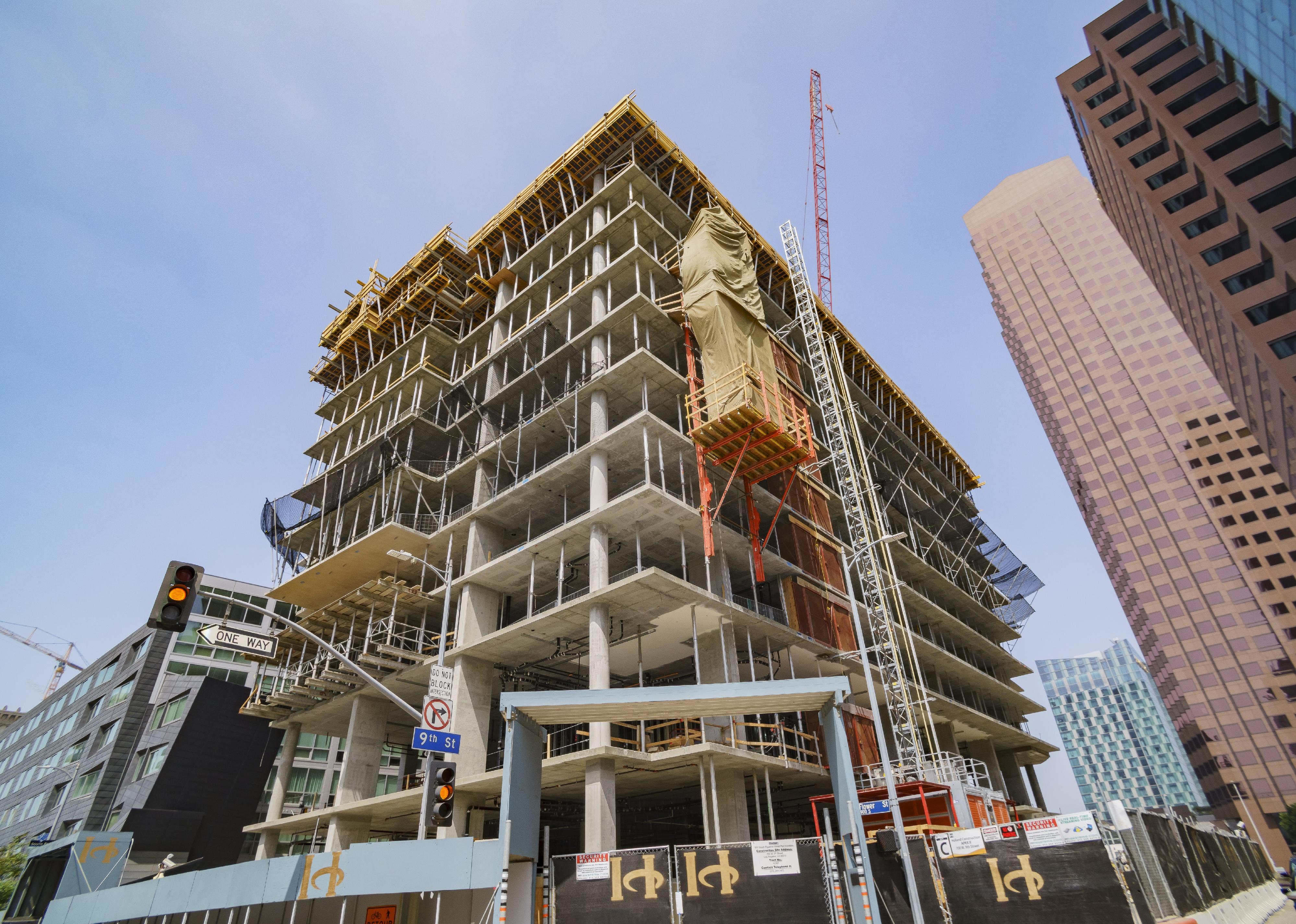 Kit Leong // Shutterstock
Los Angeles
Another city with vacant Art Deco landmarks, Los Angeles began adapting office buildings for reuse in 1999, when the city changed building codes to make way for 15,000 housing units. Cheaper and greener than building new construction, redeveloped office spaces already have utility connections, parking, and other services to support mixed-use developments.
But even if all 2,300 underutilized offices and hotels were converted into apartments, the new housing would meet no more than 14% of what the city is projected to need created by 2030, according to the Los Angeles Times.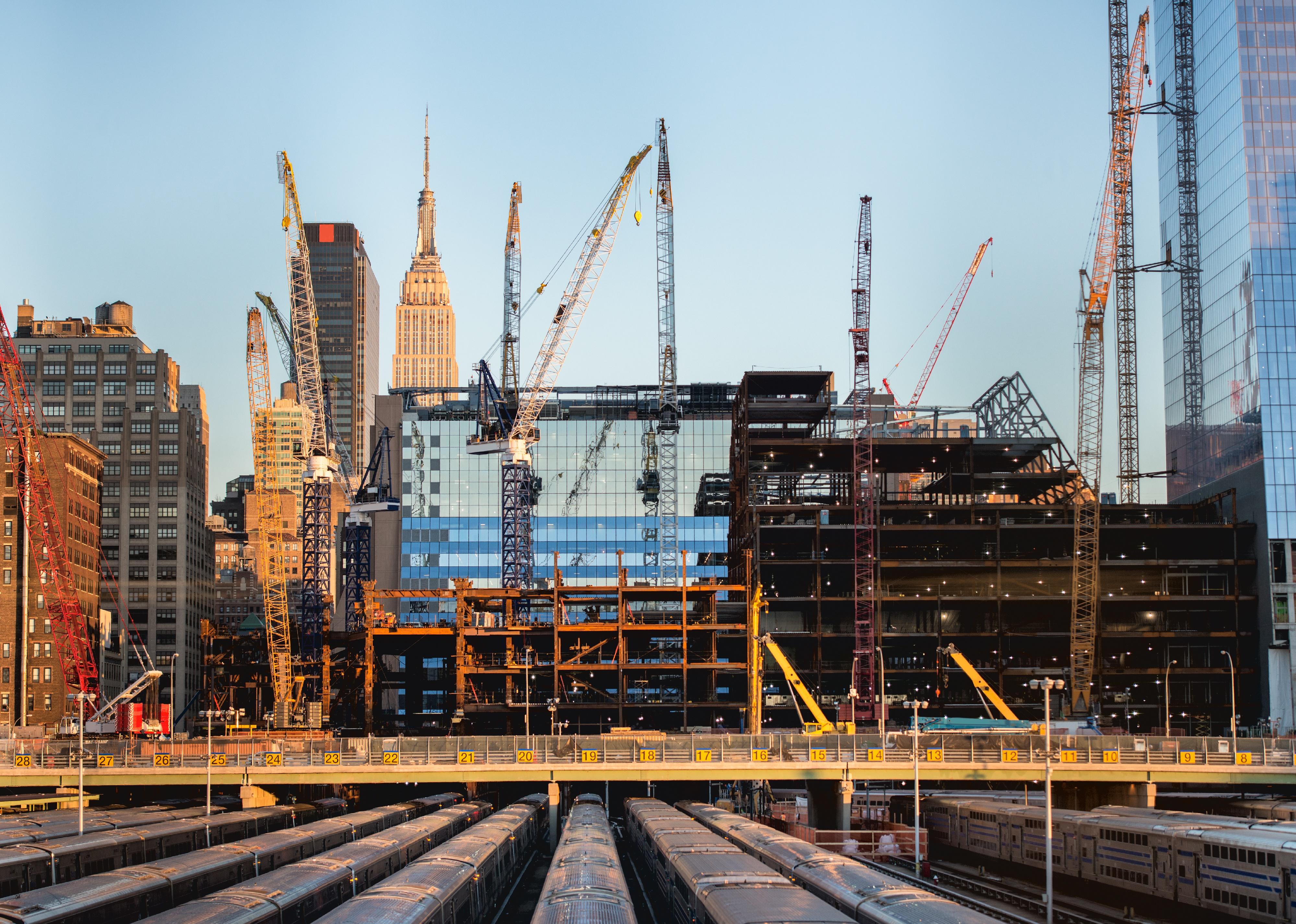 Nick Starichenko // Shutterstock
New York City
Demand for large offices in downtown urban areas has waned with daily commuters now working remotely. Companies are opting for smaller spaces in the less-expensive suburbs, leaving large cities like New York with rising office vacancy rates compared to before the pandemic.
With Manhattan rent averaging nearly $5,000 per month, New York hopes that converting offices to affordable housing could solve a housing crisis in one of the most expensive cities in the world. Incentives such as tax breaks and policy changes have created opportunities for affordable housing in the financial district. Empty high-rises on Wall Street converted into thousands of apartments could inspire similar developments in other boroughs.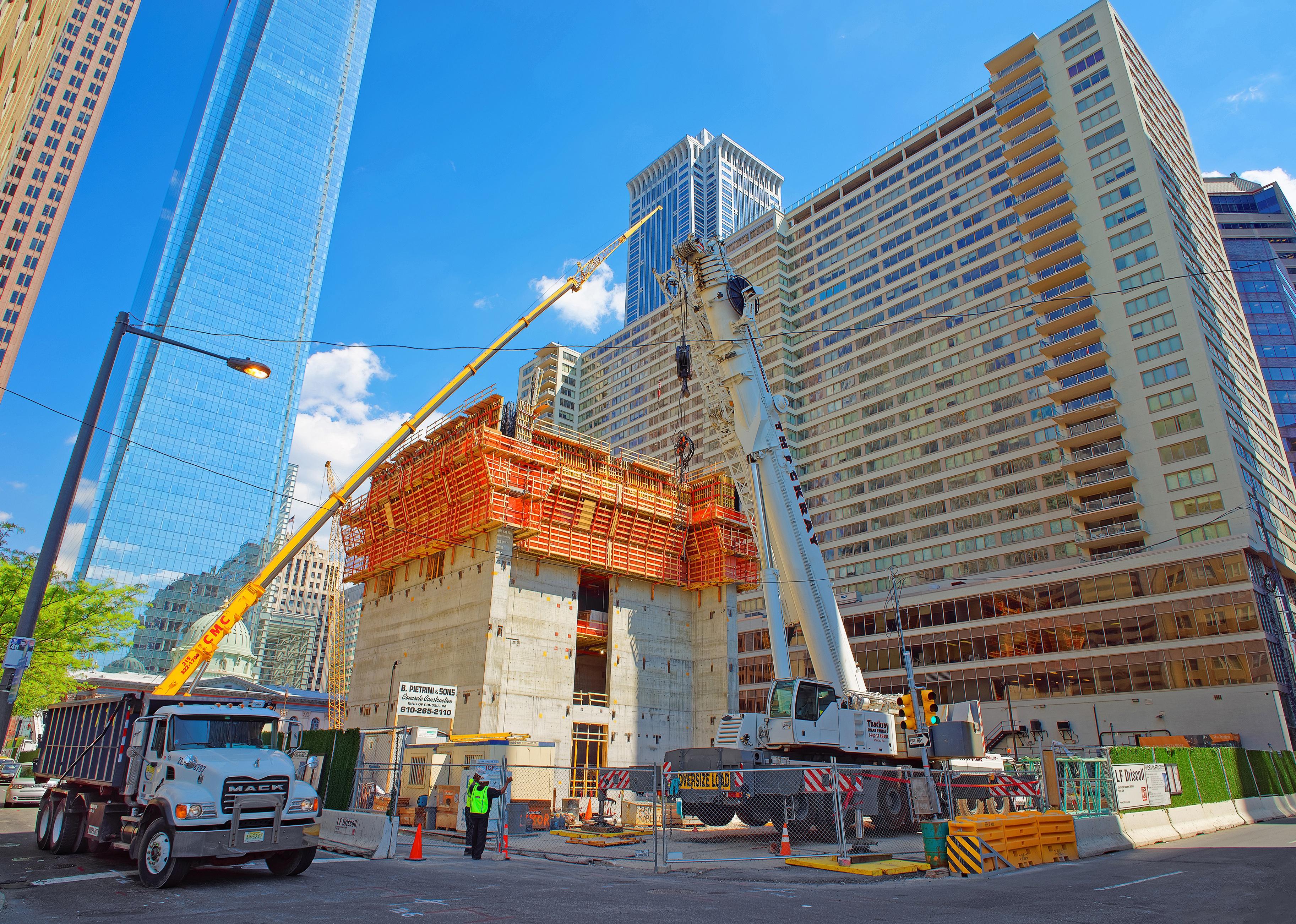 Roman Babakin // Shutterstock
Philadelphia
Though it has no formal developer-incentive programs, Philadelphia made more apartments out of office space than any other U.S. city between 2020 and 2021, Wolf Commercial Real Estate reports. Those projects added almost 1,900 residences. That might fit well with another program seeking to boost affordable housing, in which Philly pays landlords cash bonuses when they lease to tenants who use government vouchers to subsidize housing costs.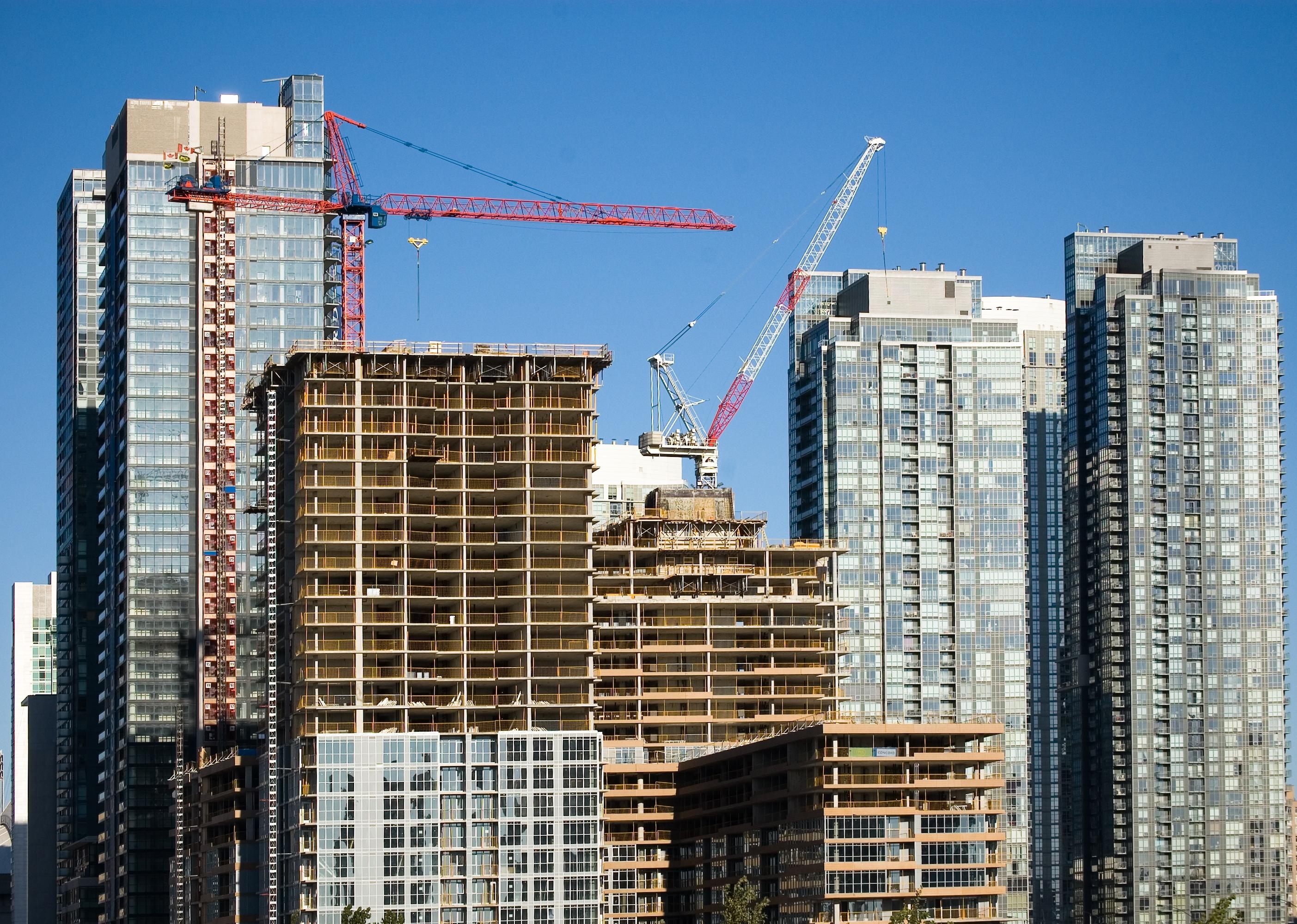 Igorsky // Shutterstock
Toronto
Mayor John Tory launched a plan in 2019 to make better use of city-owned office space. After consolidating city workplaces, eight remaining city-owned office buildings will be transformed into 500 to 600 affordable housing units. The Canadian Broadcasting Corporation reports supporters of the effort say other cities could do the same.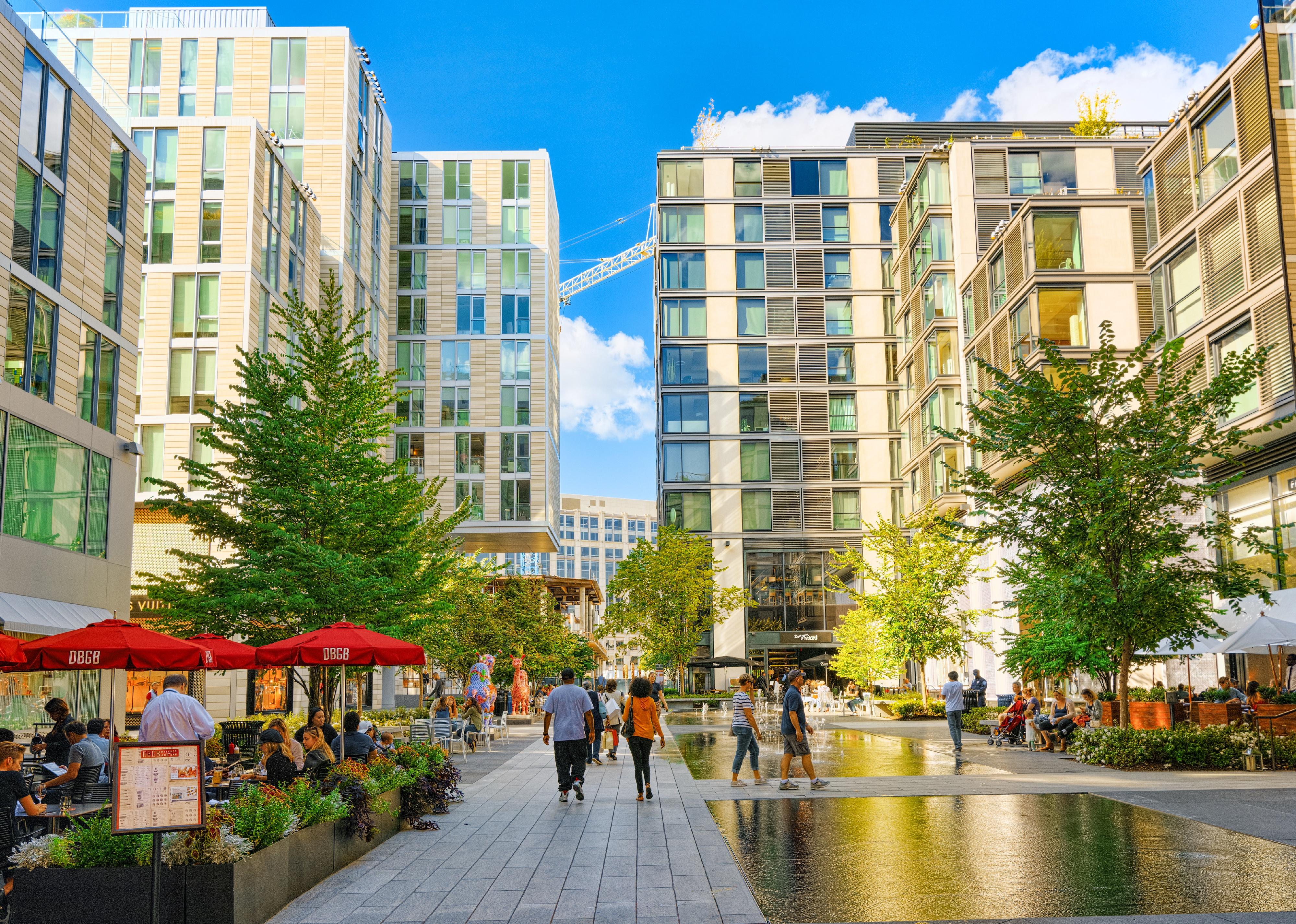 V_E // Shutterstock
Washington DC
Office-to-residential conversions in Washington D.C. and the surrounding metro area account for almost 6% of all the adaptive reuse projects in the U.S. That comes just a few short years after the city's Office-to-Affordable Housing Task Force determined that commercial buildings that were only partially empty commercial buildings, and developers who weren't familiar with the idea of converting offices into apartments, were obstacles to redevelopment. Between 2020 and 2021, developers turned old buildings into 1,565 rental units. The city offers tax incentives to ensure the trend continues.
This story originally appeared on Calgary.com and was produced and
distributed in partnership with Stacker Studio.
More Stacker National