50 relatively unknown movies from Black cinema history
Published 11:35 pm Thursday, February 2, 2023

John Springer Collection/CORBIS/Corbis via Getty Images
50 relatively unknown movies from Black cinema history
Black writers, actors, producers, and directors have been involved in Hollywood from the very beginning of the American film industry some 125 years ago. Often, their contributions have been restricted, with early Black actors landing only bit parts and Black crewmembers being kept out of the unions used by the major studios. But this exclusion didn't deter Black creatives; they simply chose their own stories to tell, creating studios of their own to produce them.
Early directors like Oscar Micheaux and Spencer Williams worked entirely independently of the established system, while their later counterparts, like Spike Lee and Julie Dash, were granted entrance into the system (though it was somewhat limited). Whether they worked in tandem with or apart from the Hollywood institution, many Black directors found their work was not promoted, championed, and preserved like that of their white counterparts. They either lacked the money to do it themselves, or studios refused to allocate the funds needed to maintain the films. As a result, a large swath of Black films have been lost or remain largely unknown to general audiences.
Using culture critic Elvis Mitchell's 2022 film history documentary "Is That Black Enough for You?!?" as a jumping-off point, Stacker compiled a list of 50 significantly lesser-seen films from Black movie history. Both features and shorts were considered. Any one of the movies on our list would make excellent Black History Month viewing.
You may also like: 100 best international movies of all time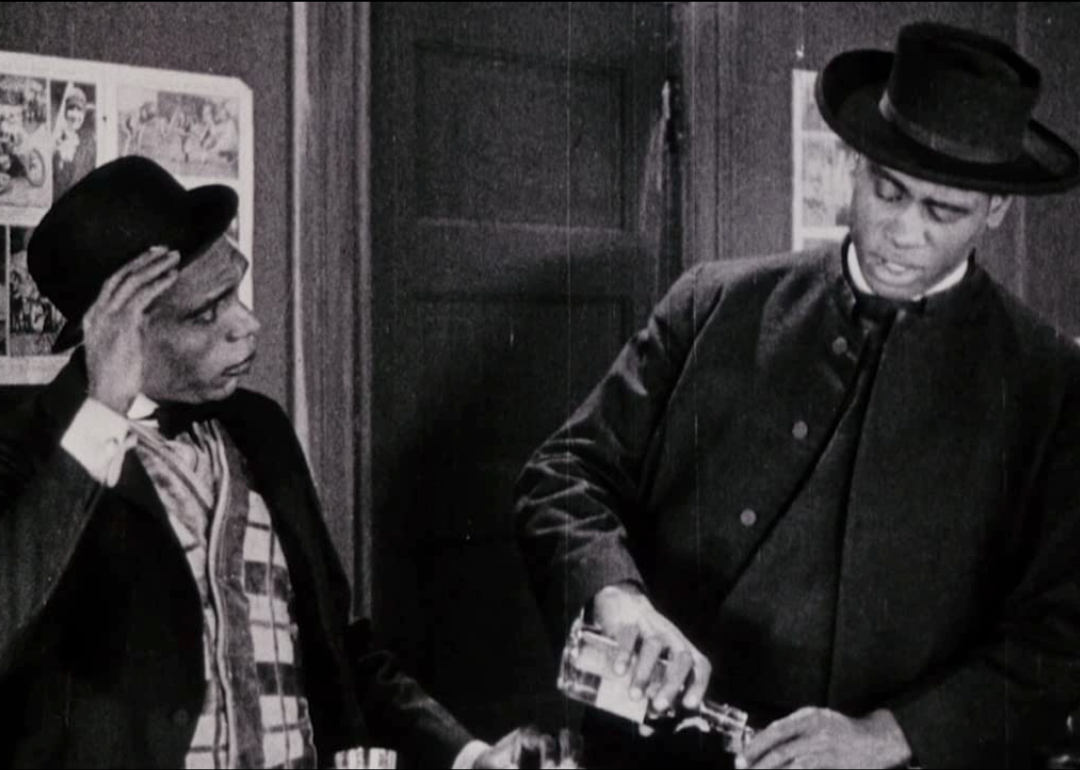 Micheaux Film
Body and Soul (1925)
– Director: Oscar Micheaux
– Runtime: 102 minutes
Legendary performer Paul Robeson made his onscreen debut as the two lead characters in this silent film about a convict masquerading as a preacher and his upstanding twin brother. The entire cast of "Body and Soul," save one actor, is Black, which meant that when the film debuted, it really didn't reach mainstream audiences. A version of the movie can occasionally be caught on cable networks or the Criterion Channel, but the original nine-reel cut (which was challenged by censors at nearly every turn) has been lost to time.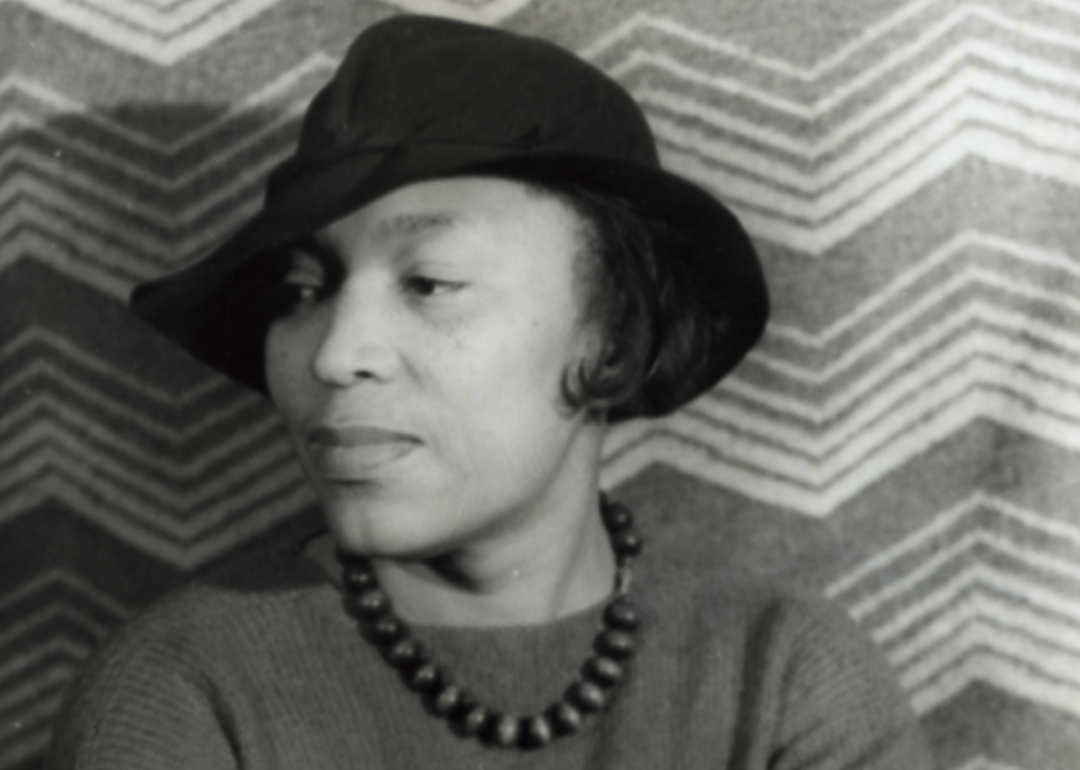 Carl Van Vechten // Library of Congress
Zora Neale Hurston Fieldwork Footage (1928)
– Director: Zora Neale Hurston
– Runtime: 4 minutes
Zora Neale Hurston is best known for her spectacular 1937 novel "Their Eyes Were Watching God," but that wasn't her only artistic contribution to the Black canon. As an anthropology student at Columbia University, Hurston shot numerous ethnographic films in rural Black communities throughout Alabama and Florida. These collections have led some to consider her the first Black female filmmaker.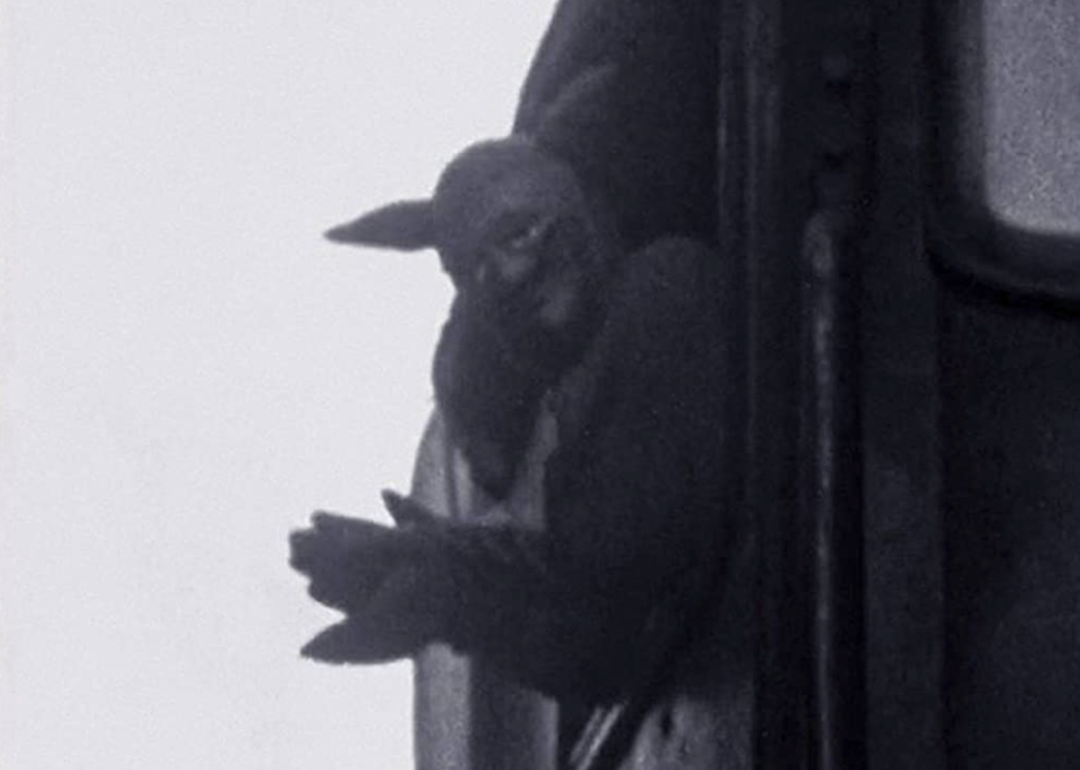 James Gist and Eloyce Gist
Hellbound Train (1930)
– Directors: Eloyce Gist, James Gist
– Runtime: 50 minutes
Less feature film, more cinematic sermon, "Hellbound Train" was the work of two traveling preachers armed with 16mm cameras. The silent film introduces viewers to the sins of the Jazz Age (drunkenness, sexual promiscuity, gambling, secular music, etc.) through a devil-led tour of a multicar train where riders in each section engage in different immoral behaviors. Production values are admittedly low—the final shot is a model train being thrown into an over-the-top bonfire— but its surrealist tone paved the way for many of the other films on this list.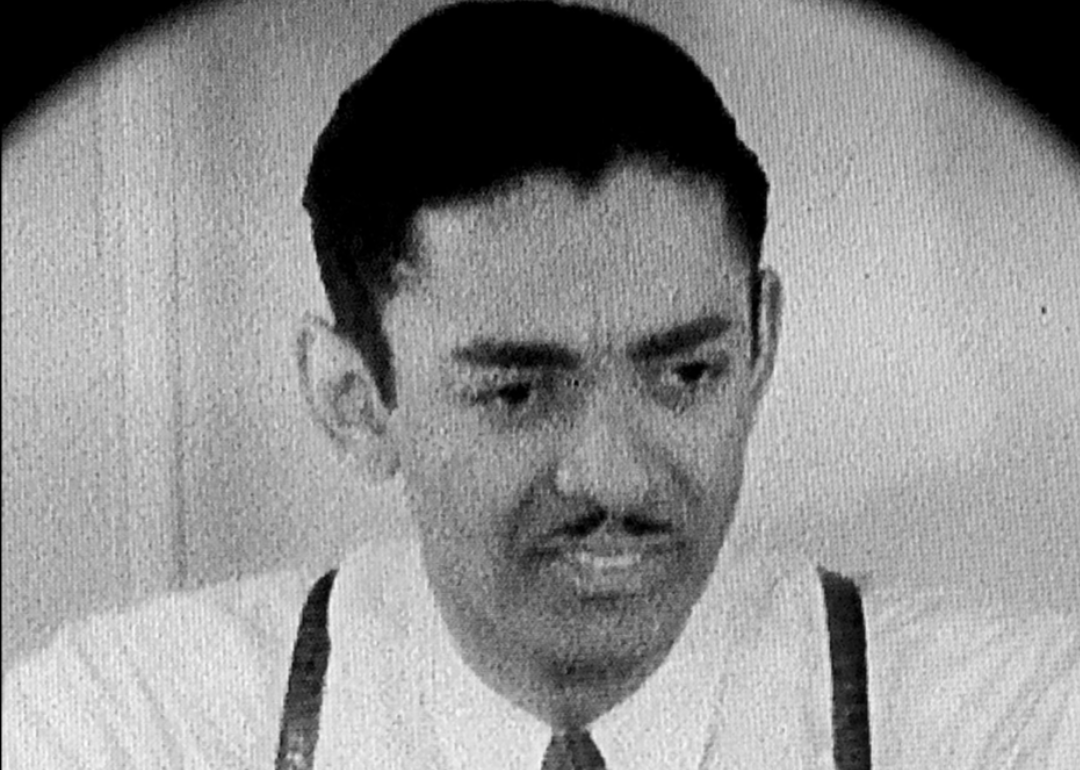 Micheaux Film
Birthright (1939)
– Director: Oscar Micheaux
– Runtime: 74 minutes
Oscar Micheaux made two versions of "Birthright"—a silent 1924 version now lost and this 1939 talkie whose first 20 minutes have vanished into the annals of history. Both films tell the same story of an idealistic young man who returns to his hometown to establish a Black school, only to be met with racism and resistance from both the Black and white communities. At the time of its release, the movie faced backlash from some Black viewers who accused it of portraying their culture and communities in the same degrading way as white filmmakers.
Zora Neale Hurston
Commandment Keeper Church, Beaufort South Carolina, May 1940 (1940)
– Director: Zora Neale Hurston
– Runtime: 42 minutes
Another Zora Neale Hurston film, "Commandment Keeper Church, Beaufort South Carolina, May 1940," is a documentary that captures the religious services of the Gullah people in the coastal region of the state. Audio recordings of the services were made at the same time as the footage, and in 2005 archivists began working on synching the two up.
You may also like: 50 best WWII movies of all time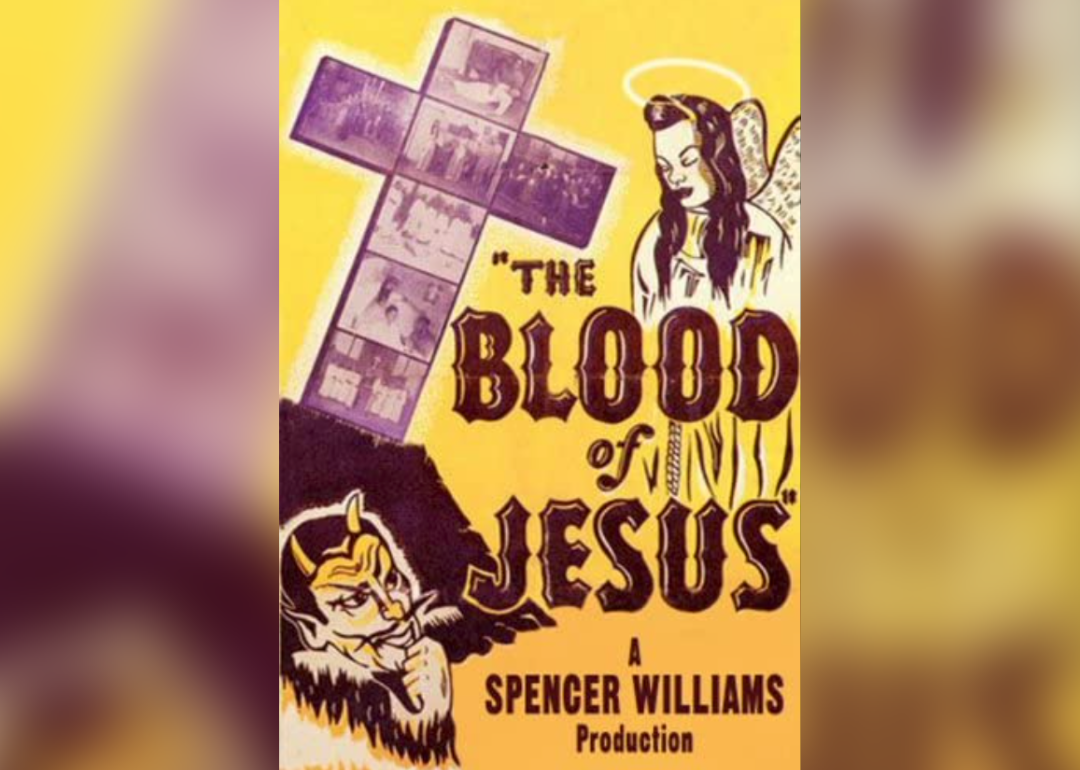 Amergro Films
The Blood of Jesus (1941)
– Director: Spencer Williams
– Runtime: 57 minutes
Spencer Williams, best known for portraying Andy in the early '50s TV series "Amos 'n' Andy," directed this religious epic about a young woman whose soul is stuck at the crossroads of heaven and hell after her life is cut short. Populated with amateur actors and scored with rousing gospel music, the morality project was thought to be lost until the 1980s, when a handful of prints were discovered in a warehouse near Tyler, Texas. An iconic scene near the end of the film, of Christ being crucified and his blood dripping onto the face of our main character, has been cited as a major influence by several modern-day Black filmmakers.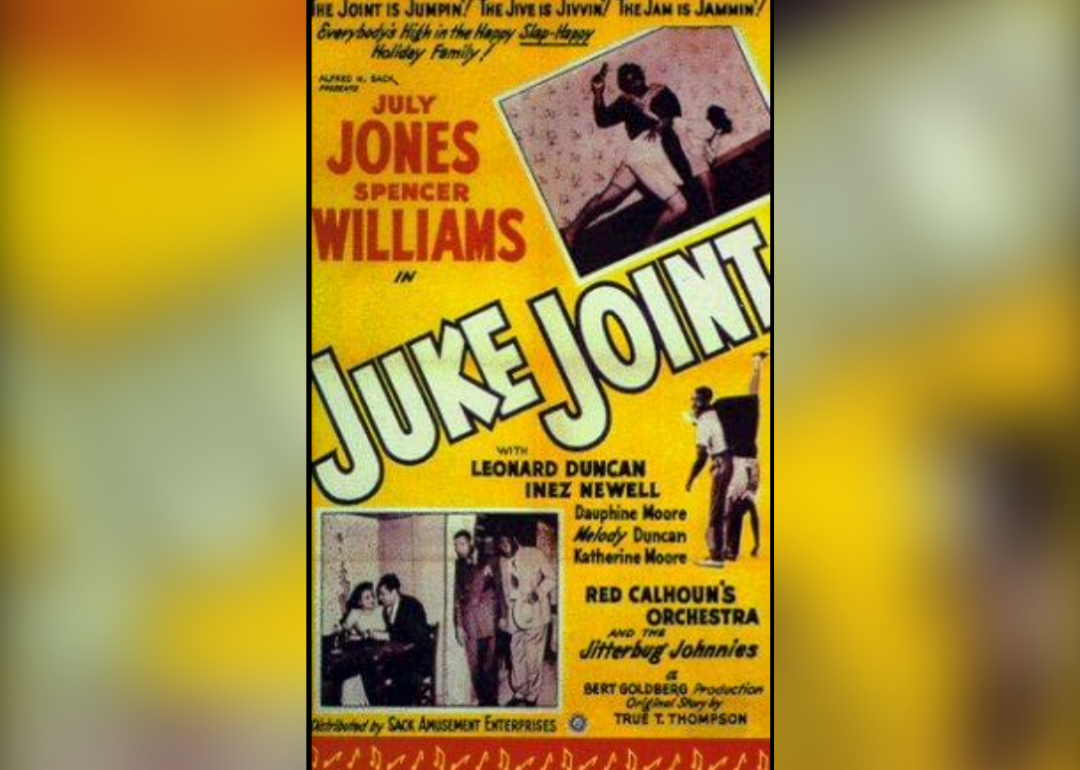 Sack Amusement Enterprises
Juke Joint (1947)
– Director: Spencer Williams
– Runtime: 68 minutes
The last film Spencer Williams ever directed, "Juke Joint" follows two con men who pose as Hollywood actors, agree to prepare a young woman for a local beauty pageant, and unwittingly become involved in some over-the-top family drama. Filmed primarily in Texas, the movie was believed to be lost until the early '80s, when a print (minus the first 10 minutes) was discovered in the same Tyler, Texas, warehouse containing "The Blood of Jesus."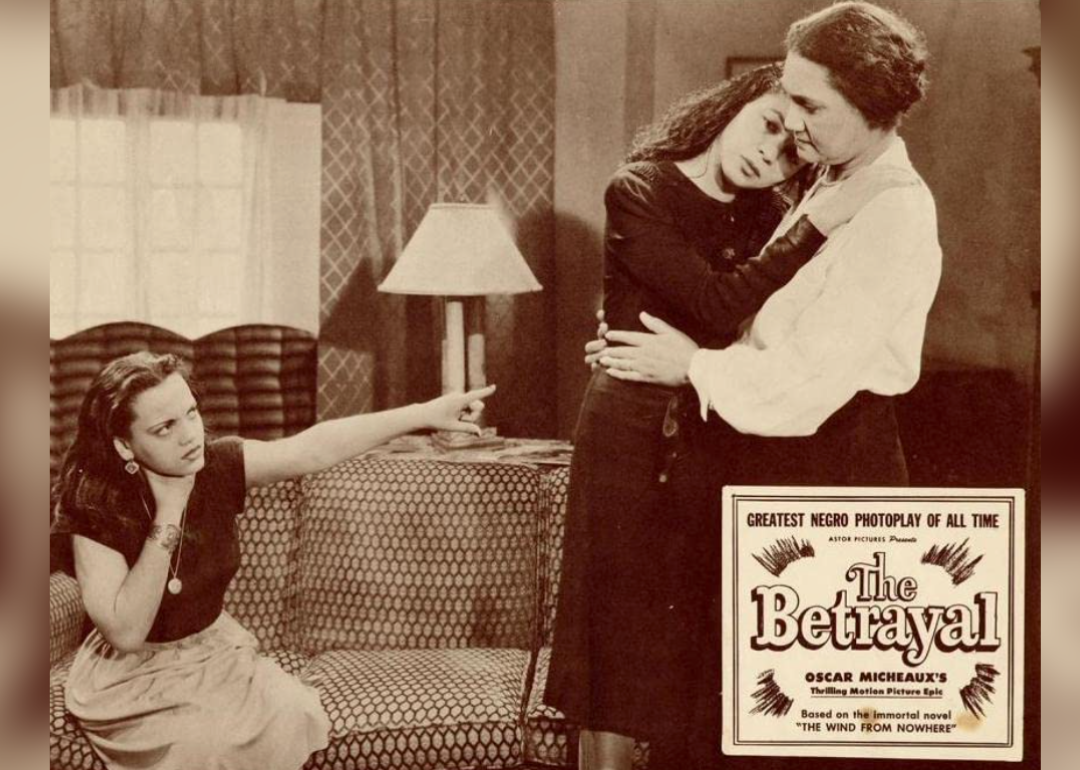 Micheaux Film
The Betrayal (1948)
– Director: Oscar Micheaux
– Runtime: 183 minutes
A convoluted love story following a white-passing woman who discovers she's Black, a successful Black farmer, and a young woman whose happiness is ruined by her jealous father, "The Betrayal" was the last film Oscar Micheaux directed before his death in 1951. The movie was the first all-Black picture to have a major theatrical release—it premiered on Broadway as "The Greatest Negro Photo-Play of All Time"—but was widely panned by critics. As a result, it was not preserved and is now believed to be completely lost.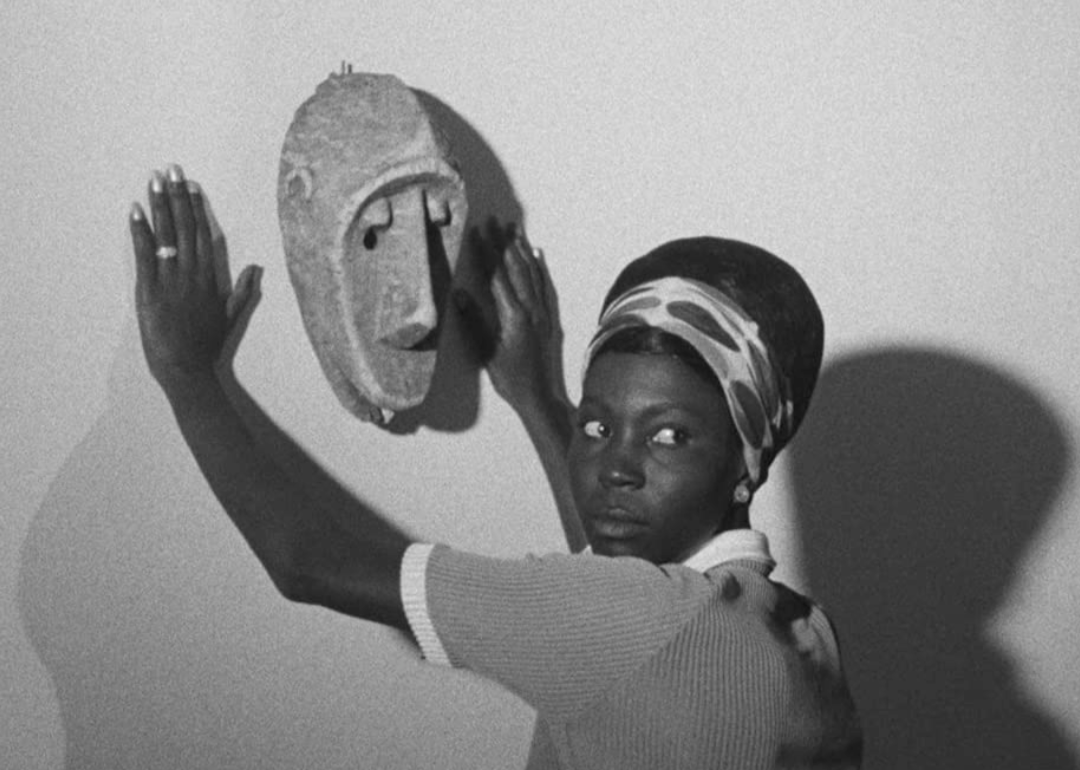 Filmi Domirev
Black Girl (1966)
– Director: Ousmane Sembène
– Runtime: 65 minutes
A critique of colonialism, "Black Girl" follows a young Senegalese woman who moves to France seeking freedom only to find the country—and her position in it—to be something of a prison. Described as a "radical political statement," the film is also thought to be the genesis of sub-Saharan African filmmaking.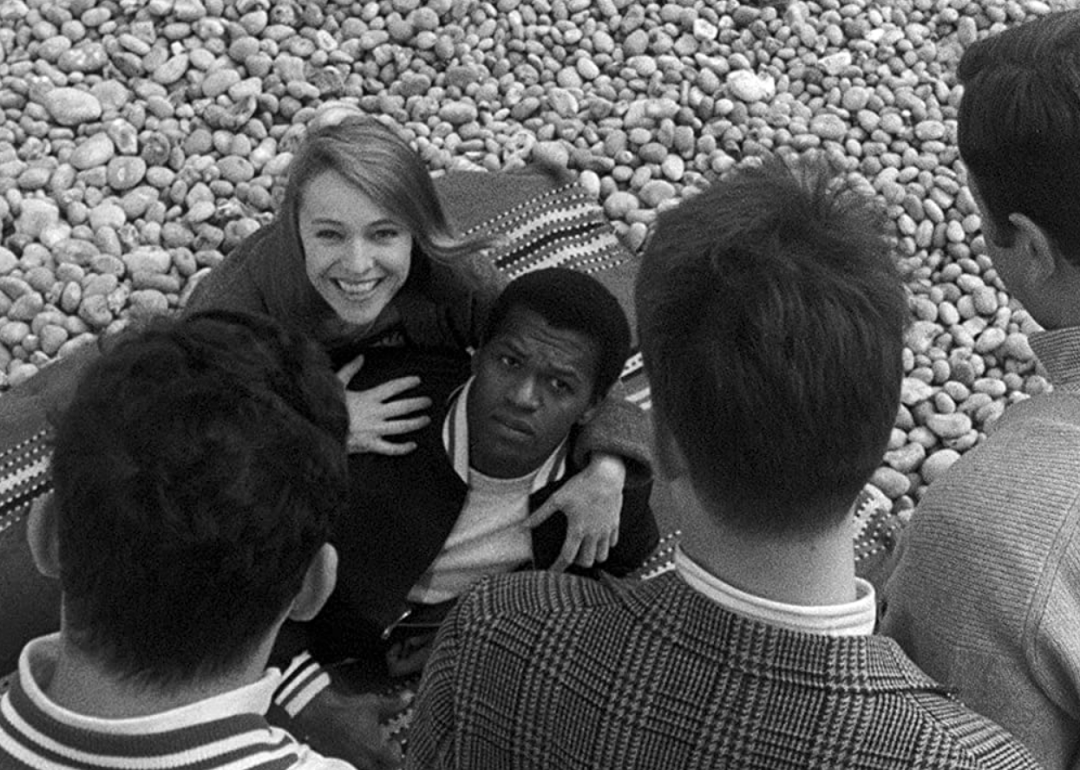 O.P.E.R.A.
The Story of a Three-Day Pass (1967)
– Director: Melvin Van Peebles
– Runtime: 87 minutes
"The Story of a Three-Day Pass" is an edgy romantic drama about a Black soldier stationed in France who falls in love with a white store clerk during his three-day leave. Their budding relationship breaks miscegenation laws, costing the soldier his recently earned promotion. Shot entirely in France, the movie delves into the psychological tension that can come from interracial relationships and examines culture's conflicting attitudes toward Black people.
You may also like: 50 best movies about the Vietnam War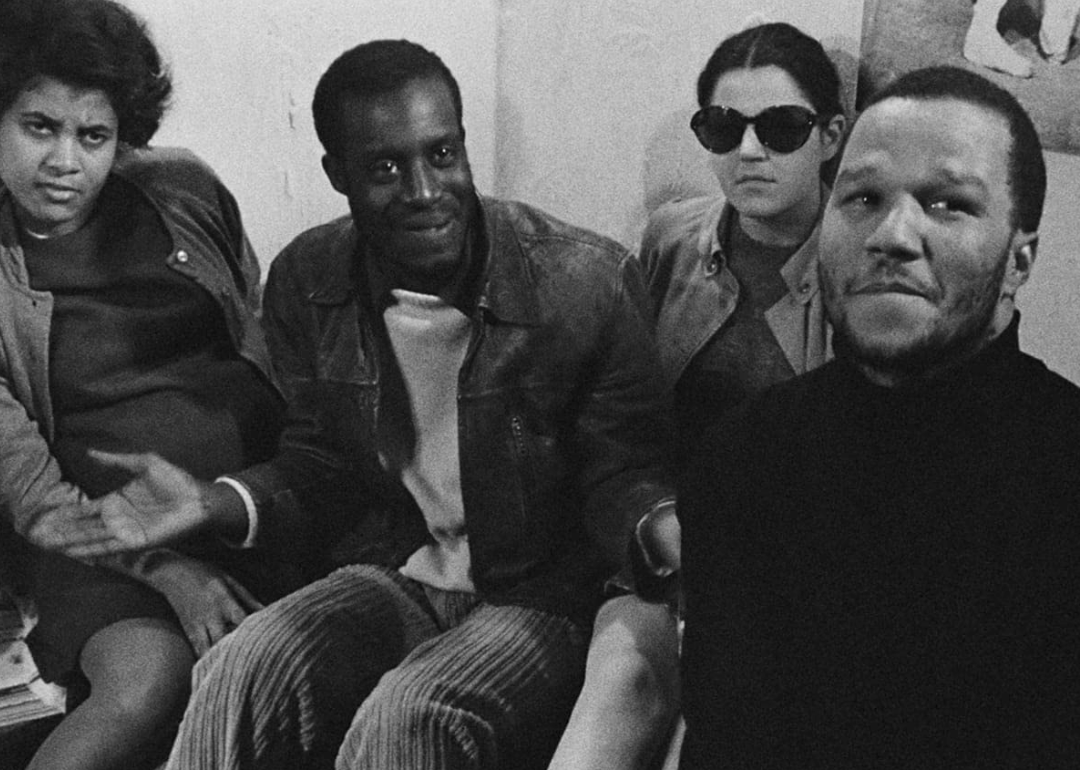 Grey Films
Oh, Sun (1967)
– Director: Med Hondo
– Runtime: 98 minutes
In "Oh, Sun," a man leaves his native Mauritania to pursue better opportunities in Paris, only to find that racism and discrimination in the mostly white country leave him worse off than before. The African film was considered lost until 2017, when, with the help of Hollywood powerhouse Martin Scorsese and his Film Foundation, it was restored and screened during the Cannes Film Festival.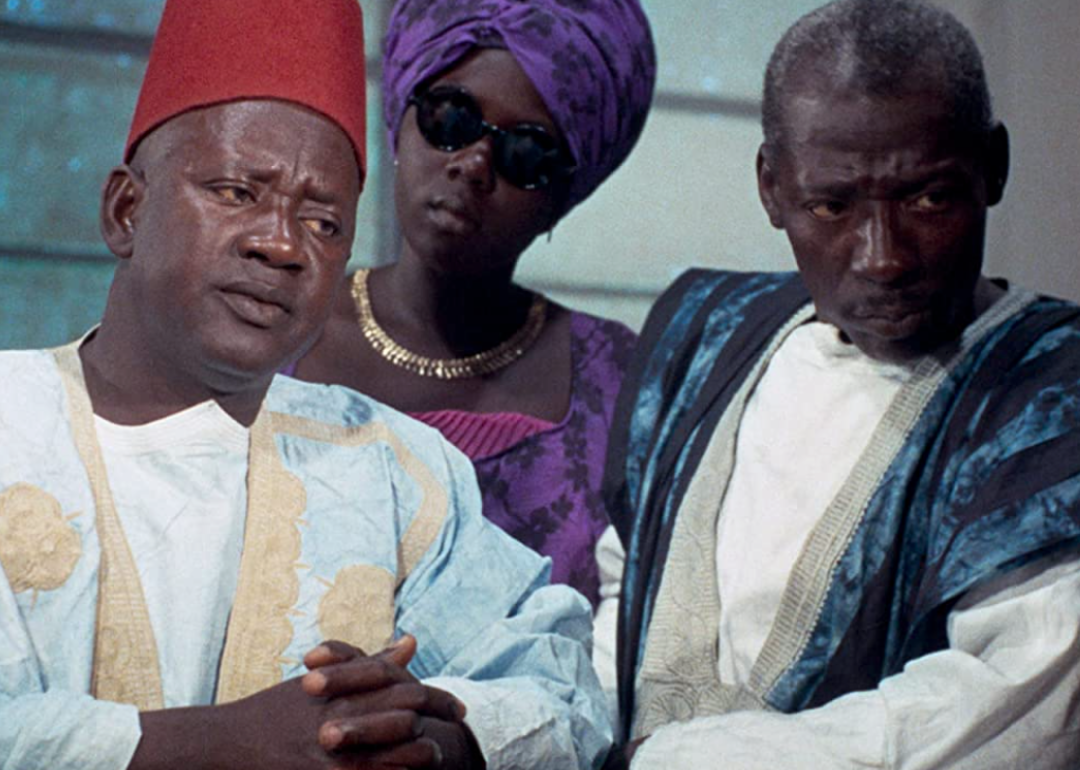 Filmi Domirev
Mandabi (1968)
– Director: Ousmane Sembene
– Runtime: 92 minutes
Believed to be the first film made in an African language (Wolof, the most popular tongue in Senegal), "Mandabi" tells the story of a Senegalese man who finds his world turned upside down after receiving a money order from a relative working in Paris. The critically acclaimed film is an adaptation of a novella written by the director Ousmane Sembene.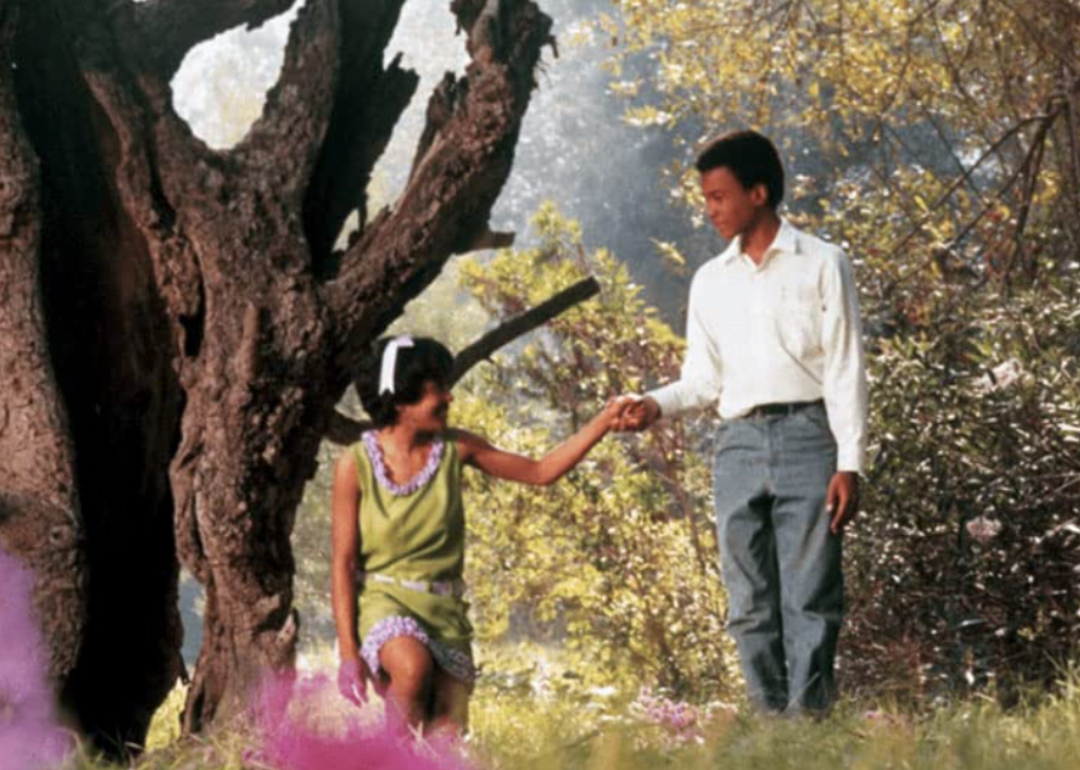 Winger
The Learning Tree (1969)
– Director: Gordon Parks
– Runtime: 107 minutes
Gordon Parks was the first Black director to ever make a movie with a major Hollywood studio. His debut, "The Learning Tree," is an autobiographical coming-of-age story about a teenager growing up in rural Kansas during the 1920s. The powerful film can be rented on Amazon Prime, but have the tissues handy because the emotional storyline is sure to get the best of even the most stoic viewer.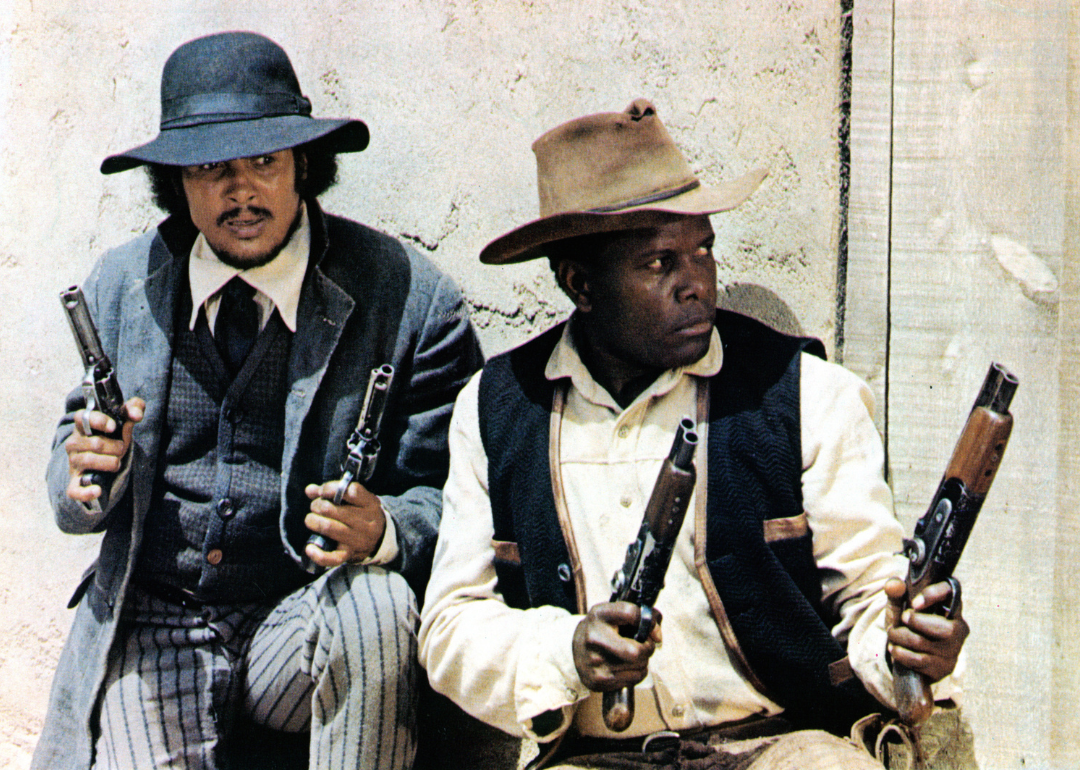 Columbia Pictures // Getty Images
Buck and the Preacher (1972)
– Directors: Sidney Poitier
– Runtime: 102 minutes
Sidney Poitier, in his directorial debut, and Harry Belafonte team up to turn the Western genre on its head in this buddy comedy, Black Power movie about an upstanding cowboy and a con artist who work together to deliver a caravan of recently emancipated individuals to their new home out west. Though not an immediate success, the film eventually found its audience.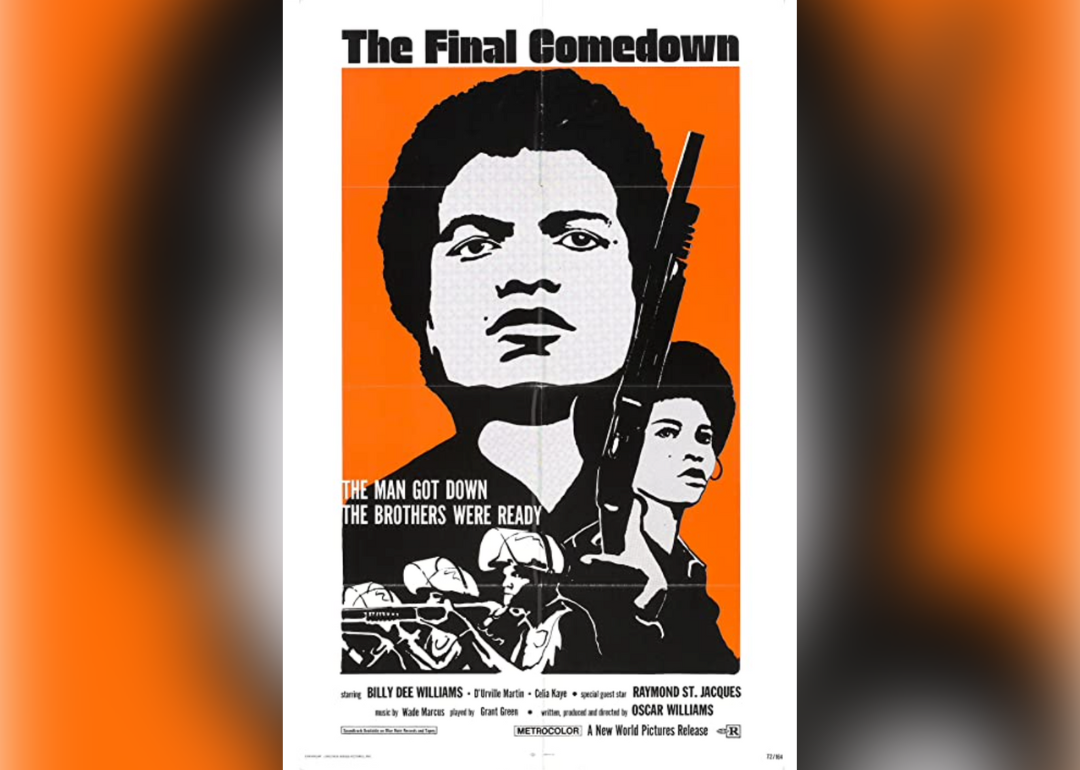 New World Pictures
The Final Comedown (1972)
– Director: Oscar Williams
– Runtime: 83 minutes
Told largely through flashbacks, "The Final Comedown" is about a group of radical Black nationalists who wind up in a shootout with police. While the nationalist group is never directly named, many reviewers have noted that it closely resembles the Black Panthers.
You may also like: Sequels that outperformed the original at the box office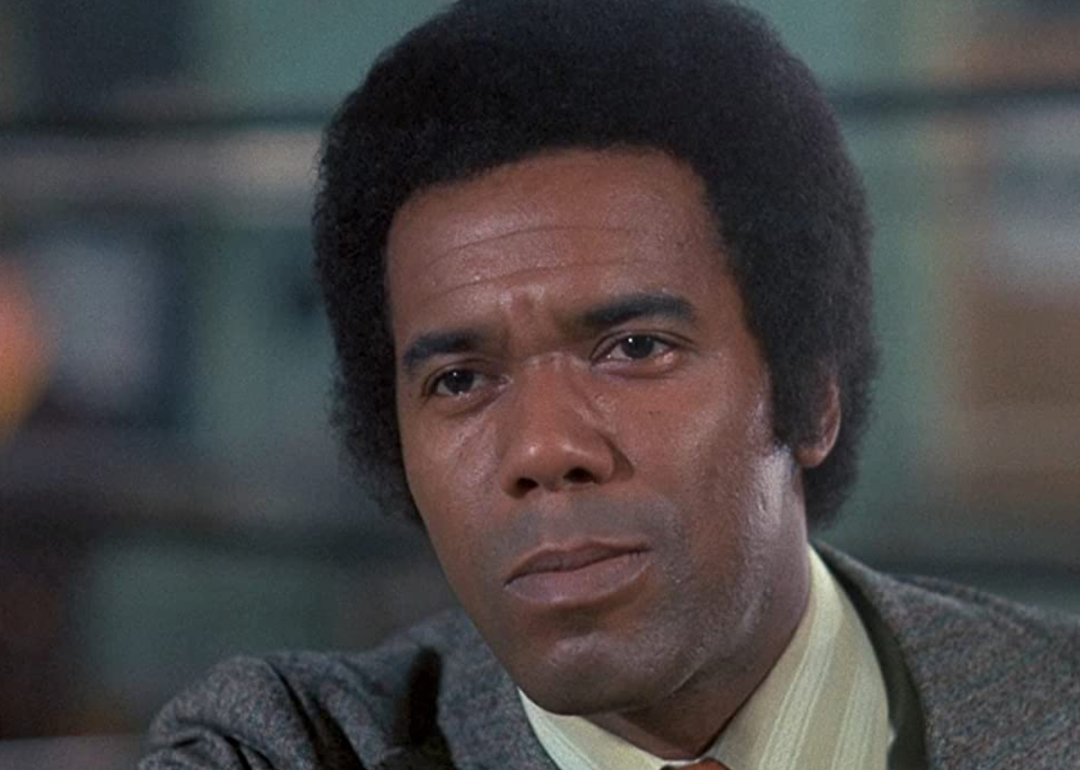 JDF/B Productions
Trouble Man (1972)
– Director: Ivan Dixon
– Runtime: 99 minutes
After a private investigator-fixer is framed for murder, he goes to great lengths to set the record straight and dodge the retributions coming his way. The blaxploitation thriller has made several worst-of lists since its release in 1972, but its soundtrack by Marvin Gaye is nearly universally revered.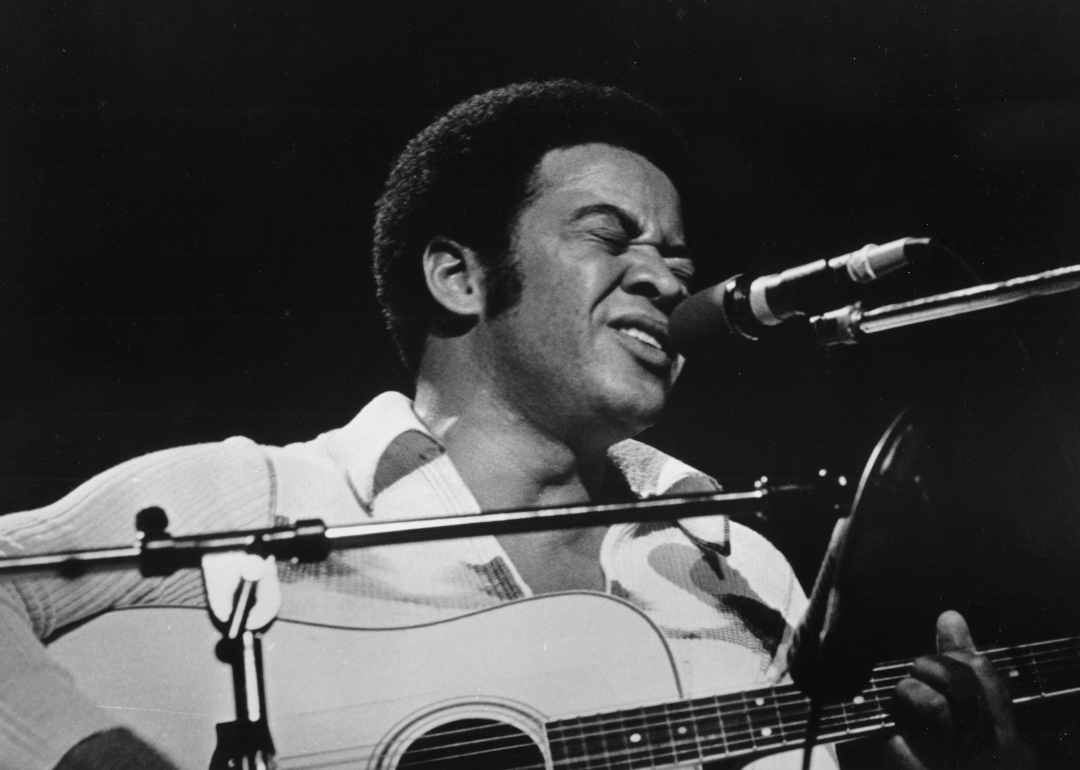 Paramount Pictures
Save the Children (1973)
– Director: Stan Lathan
– Runtime: 123 minutes
Stan Lathan directed this concert documentary that features Jesse Jackson's 1972 Operation PUSH exposition. Dozens of well-known artists, including the Temptations, Marvin Gaye, the Jackson Five, and Gladys Knight, make appearances.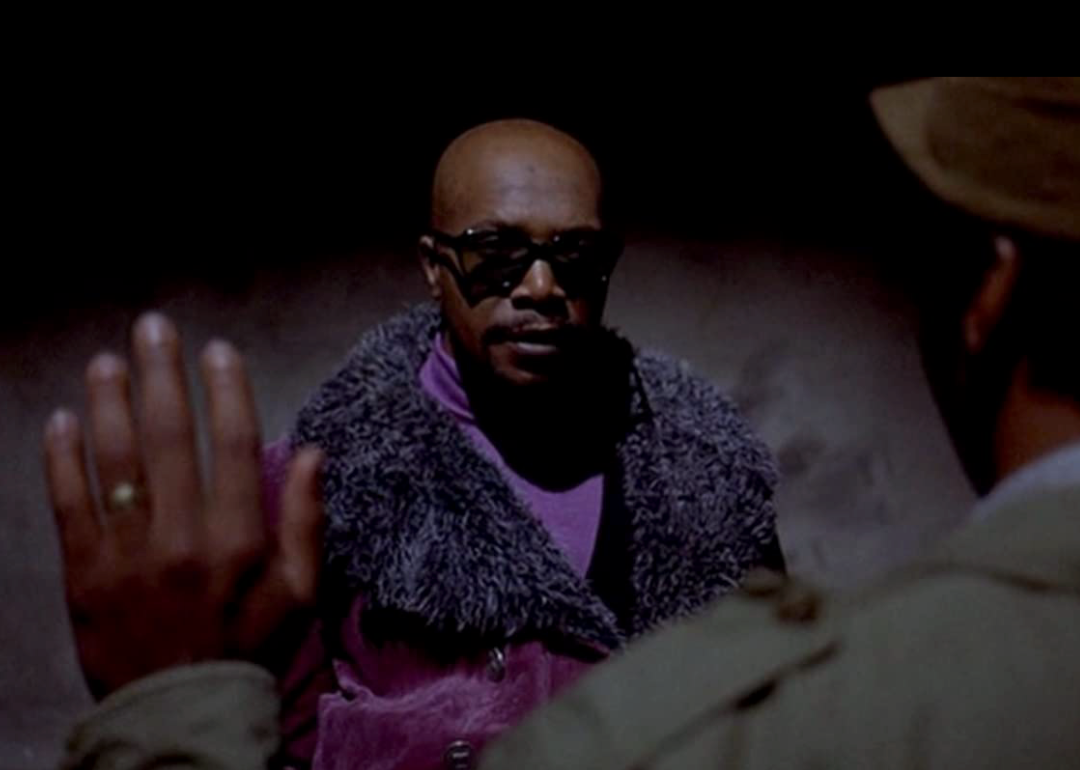 Palomar Pictures International
Gordon's War (1973)
– Director: Ossie Davis
– Runtime: 90 minutes
In "Gordon's War," a vet returns from Vietnam to discover his old neighborhood has been overrun by drug dealers and gangsters. With the help of some of his military buddies, he takes matters into his own hands, restoring order before everything goes off the rails.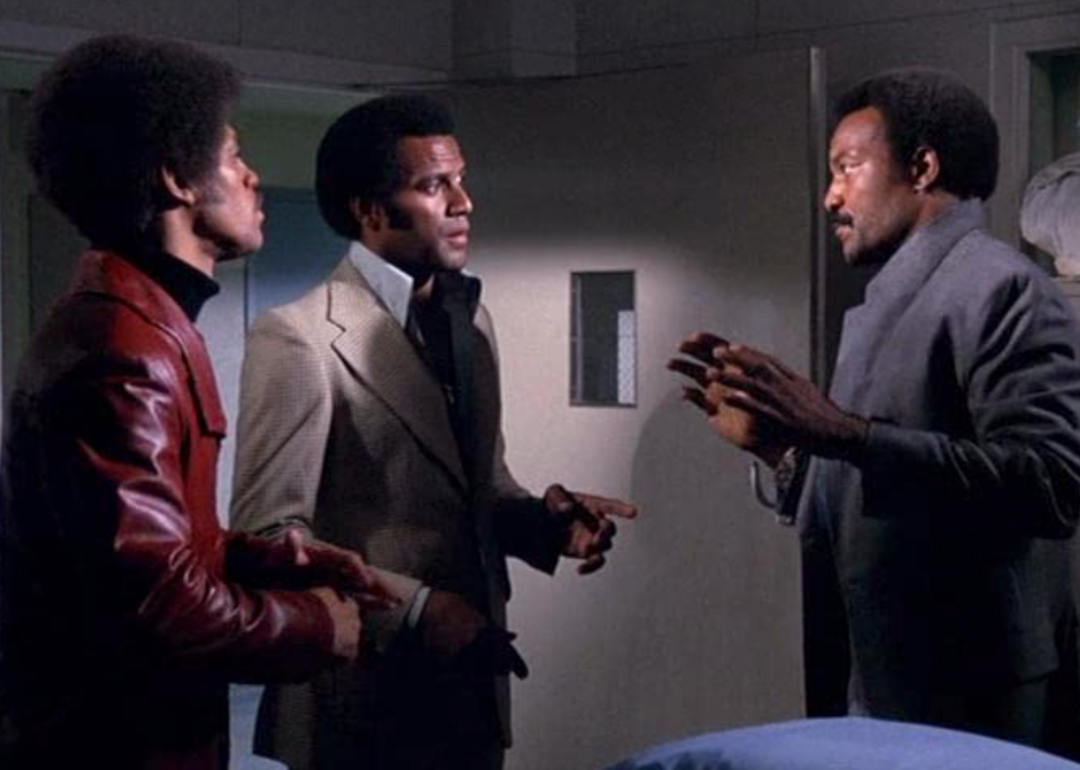 Allied Artists Pictures
Three the Hard Way (1974)
– Director: Gordon Parks Jr.
– Runtime: 89 minutes
"Three the Hard Way" has one of the more bizarre plots of any movie on this list. A young man discovers a white supremacist group has a secret plan to eliminate the country's Black population and sets out to stop them with the help of his friends and three torture-obsessed dominatrixes. Jim Brown, Jim Kelly, and Fred Williamson star in the hard-to-find blaxploitation film.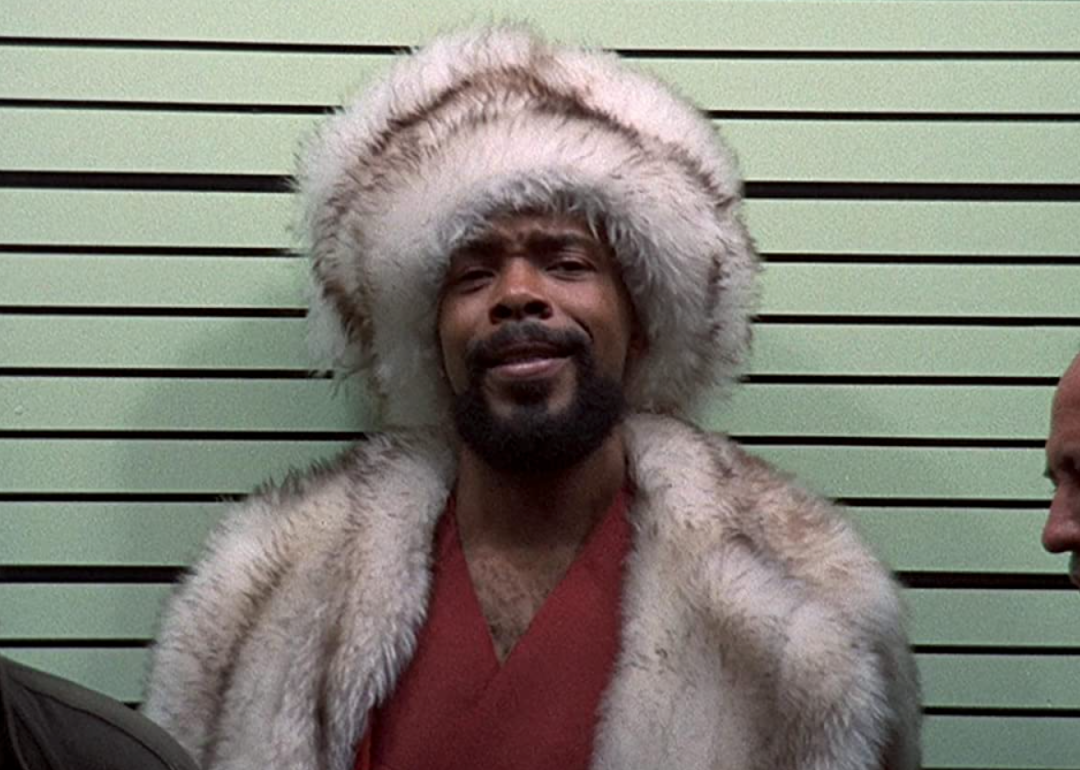 Universal Pictures
Willie Dynamite (1974)
– Director: Gilbert Moses
– Runtime: 102 minutes
The titular character in "Willie Dynamite" has one goal: to become New York City's most successful pimp. Everything seems to be going according to plan until he's thwarted by a well-meaning social worker and a couple of cops. While the movie was fairly successful at the time of its release, Roscoe Orman (who plays Willie) is better remembered for his time as Gordon on "Sesame Street."
You may also like: 50 times actors hated their own movies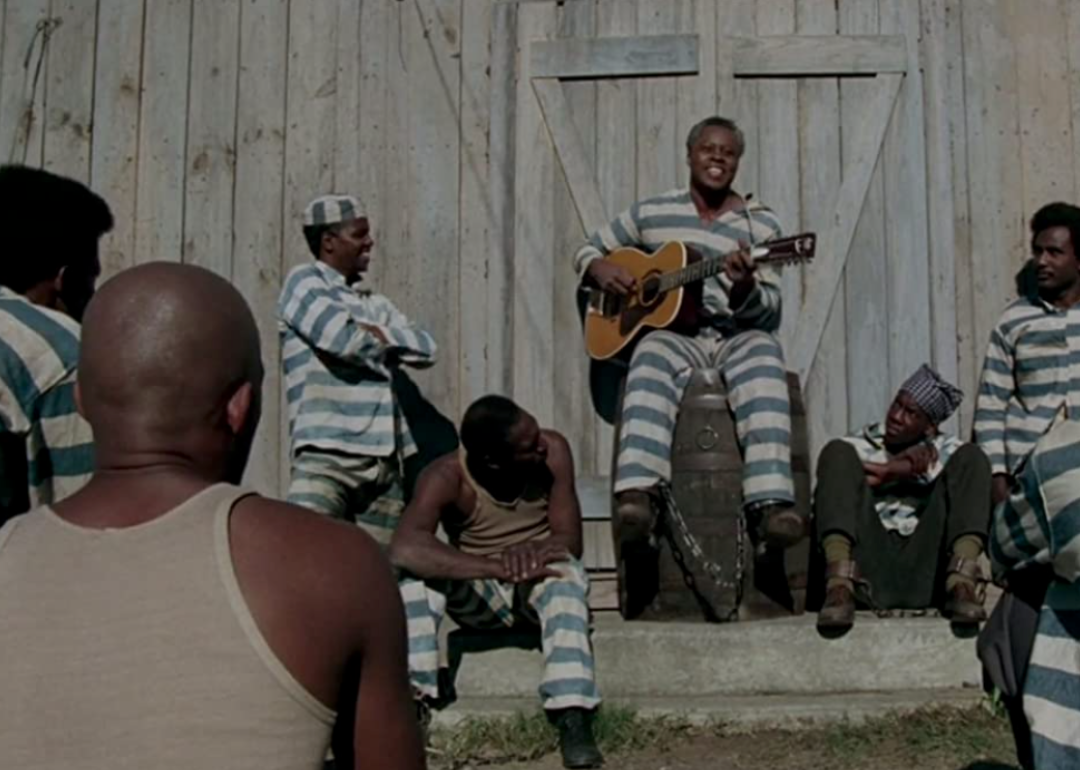 Brownstone Productions
Leadbelly (1976)
– Director: Gordon Parks
– Runtime: 126 minutes
Roger Ebert called "Leadbelly" "one of the best biographies of a musician I've ever seen." The biographical drama tells the story of legendary folk singer Huddie Ledbetter, aka Lead Belly, focusing primarily on his childhood in the segregated South and his time working on a chain gang. Those interested in watching the movie can find it on Amazon, Apple TV, and YouTube.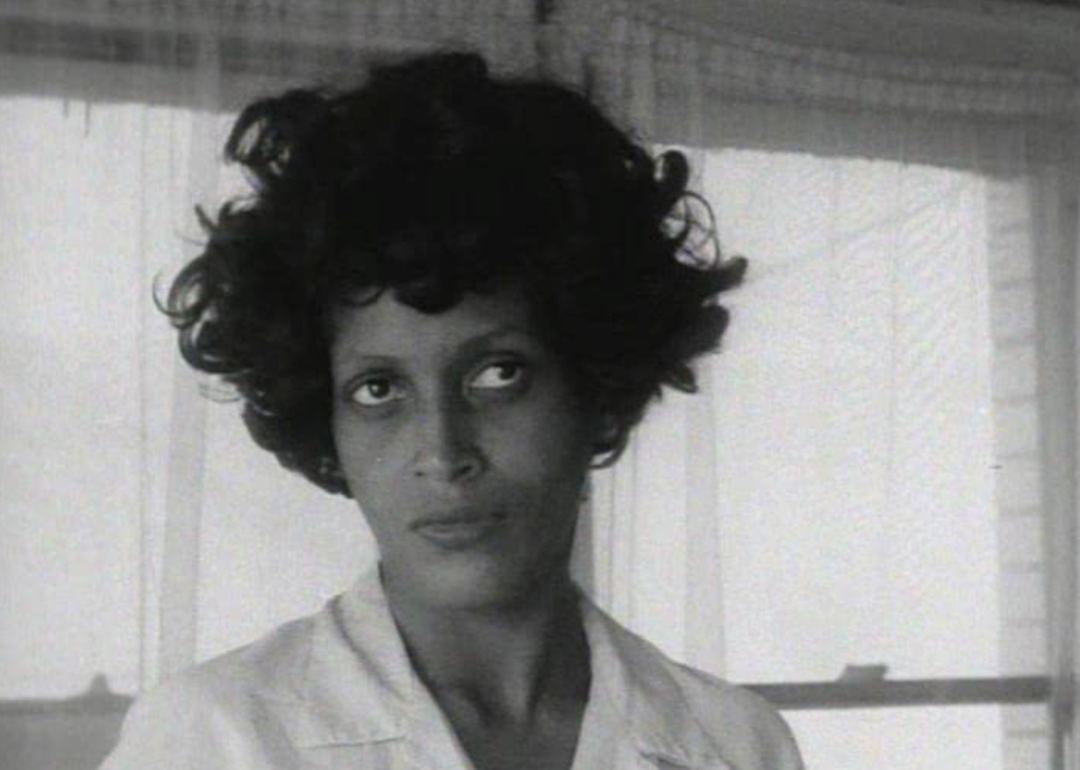 Haile Gerima
Bush Mama (1979)
– Director: Haile Gerima
– Runtime: 97 minutes
"Bush Mama" was director Haile Gerima's thesis project for his master's degree program at the University of California, Los Angeles. Low-budget and chock-full of unique stylistic choices, the film tells the story of an inner-city single mother who becomes politically radicalized after her boyfriend is sent to jail for a crime he didn't commit and social services fails her at every turn. Broody and contemplative, the film isn't easily found online but occasionally pops up at art theaters and festivals.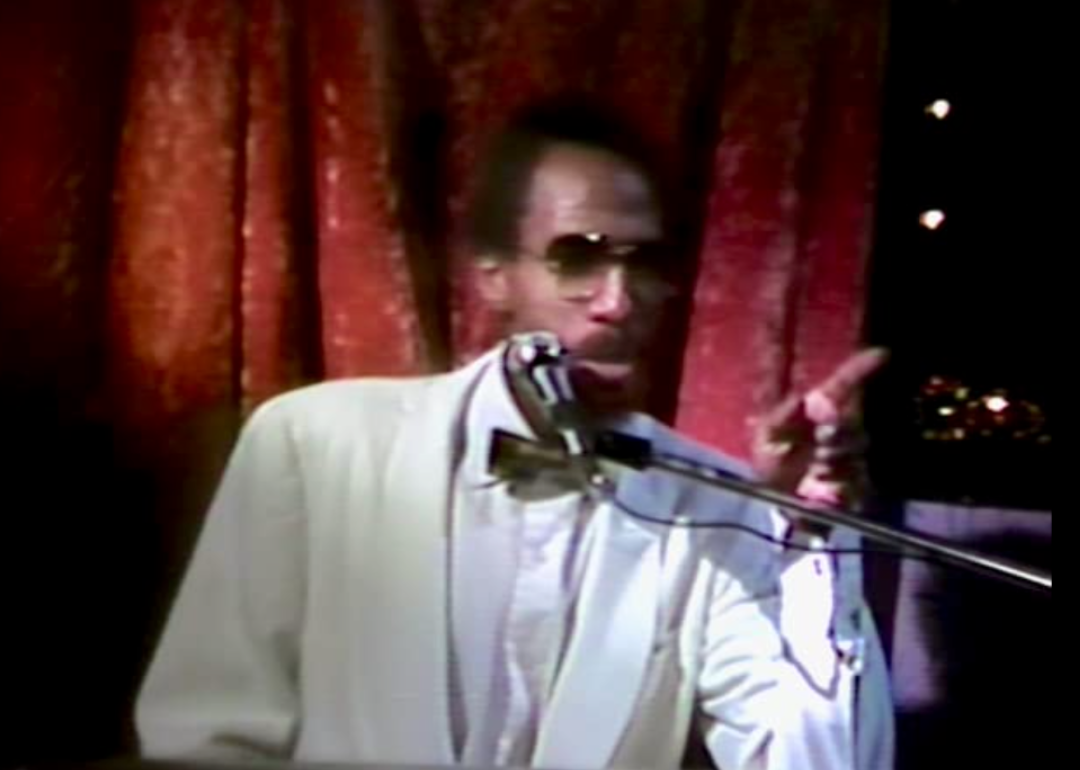 Kino Lorber
Personal Problems (1980)
– Director: Bill Gunn
– Runtime: 165 minutes
Clocking in at nearly three hours, "Personal Problems" is a melodrama about the life of a middle-class married Black couple living in Harlem. Originally intended as a radio soap opera, much of the material in the final film cut was improvised by the actors.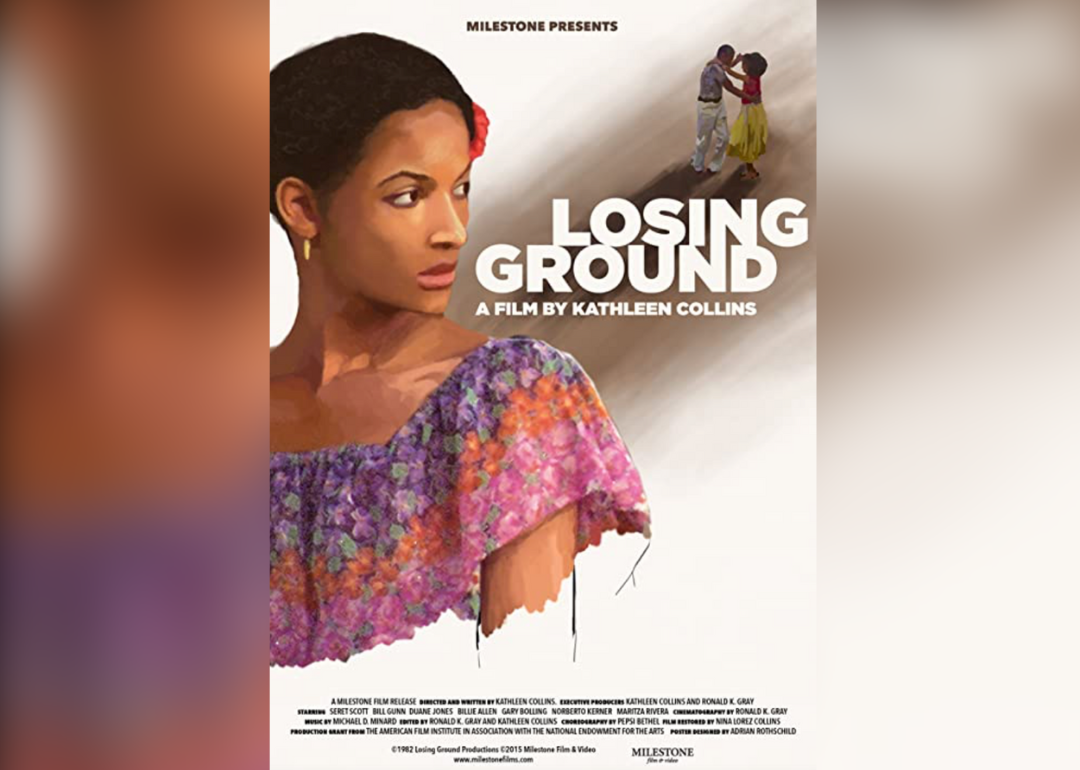 Milestone Films
Losing Ground (1982)
– Director: Kathleen Collins
– Runtime: 86 minutes
One of the first feature films to ever be written and directed by a Black woman, "Losing Ground" follows a middle-aged married couple during a singular summer as they pursue joy and fulfillment both with and without each other.
When the film was first completed, back in the early '80s, it never received a theatrical release and was only shown at a handful of film festivals. It wasn't until 2015, after director Kathleen Collins' daughter restored the movie through its original negatives and screened it at the Lincoln Center in New York, that it earned widespread attention.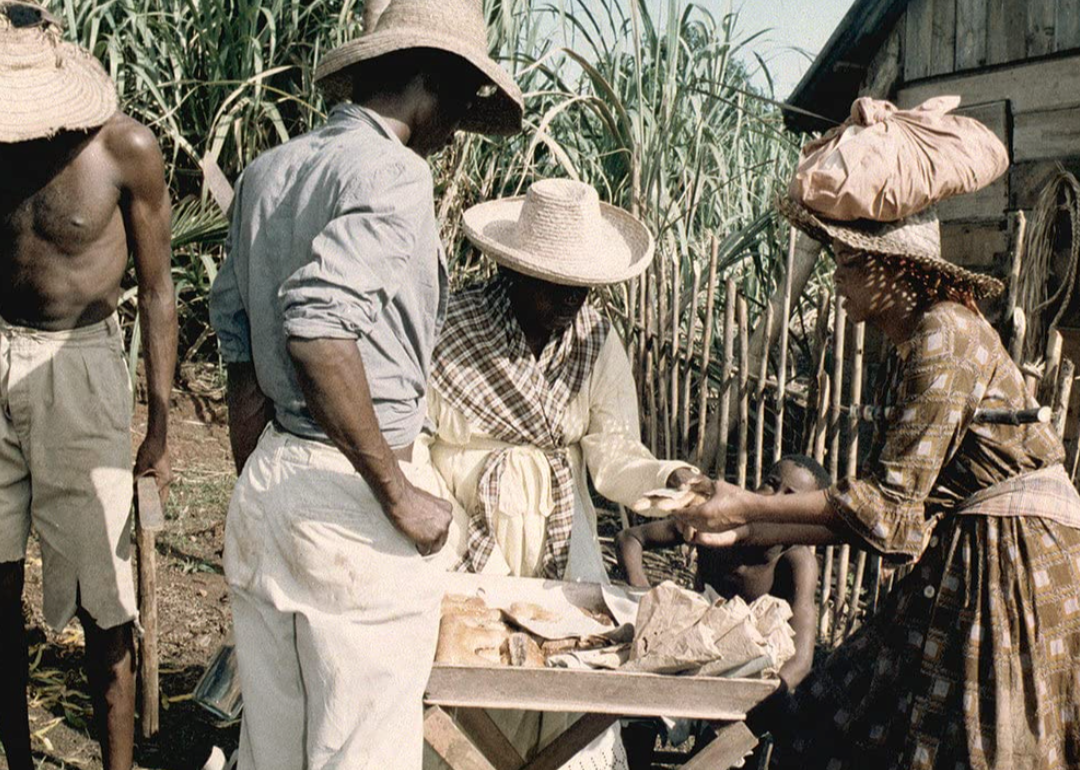 NEF Diffusion
Sugar Cane Alley (1983)
– Director: Euzhan Palcy
– Runtime: 103 minutes
Based on Joseph Zobel's semi-autobiographical novel, "Sugar Cane Alley" tells the story of a poor, gifted young boy who grows up on the island of Martinique. The tale doesn't take a cheesy or inspiring tone as it so easily could, choosing to focus instead on the sacrifice and grit it really takes to make it out.
You may also like: 25 iconic closing shots from film history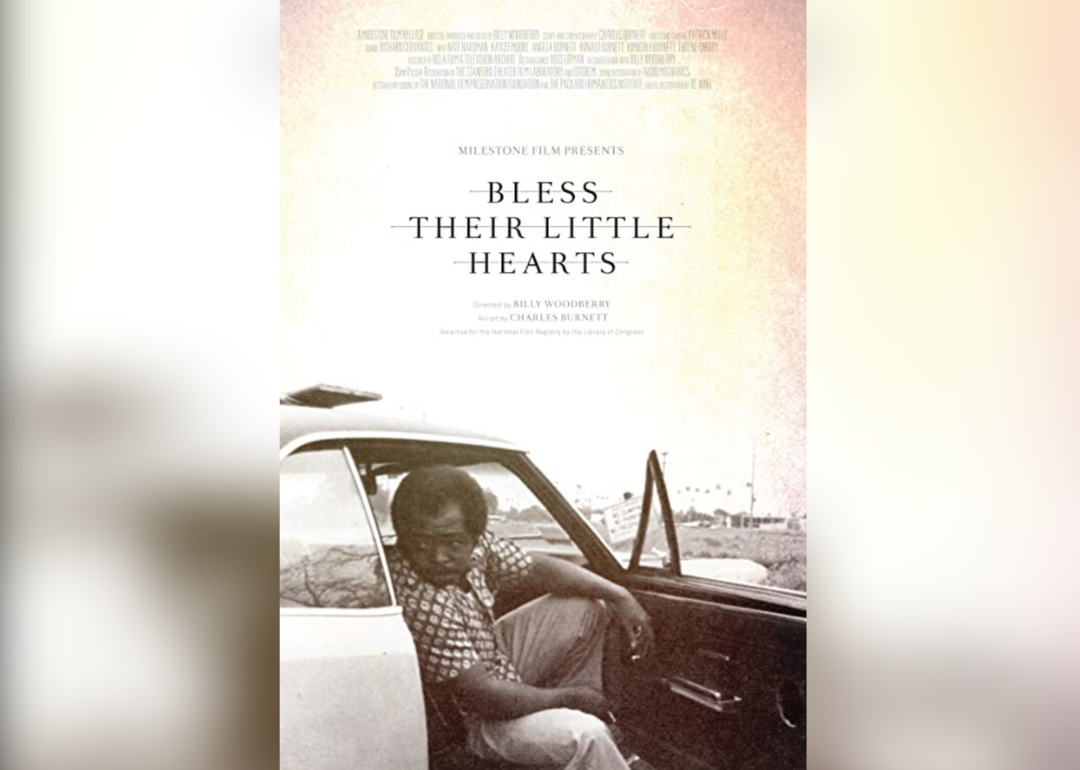 Milestone Films
Bless Their Little Hearts (1983)
– Director: Billy Woodberry
– Runtime: 80 minutes
As far as plot goes, "Bless Their Little Hearts" has very little. Ostensibly, it's about a man who, unable to financially support his family, finds solace for his wounded pride in an affair, but it's more slice of life than an actual story. The film is remembered as being the pinnacle of the LA Rebellion, a filmmaking movement that came out of UCLA in the '70s and '80s.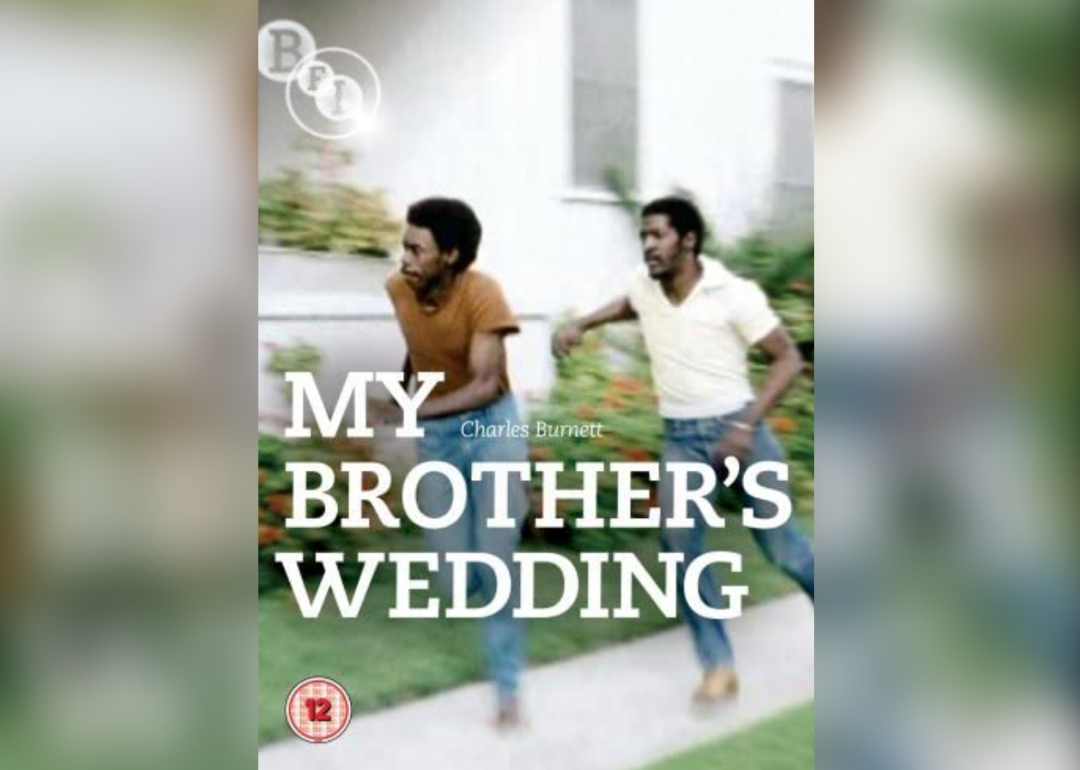 Charles Burnett Productions
My Brother's Wedding (1983)
– Director: Charles Burnett
– Runtime: 115 minutes
Described as a tender and moving portrayal of life in South Central Los Angeles, "My Brother's Wedding" follows a young man who's torn between staying loyal to his roots and stepping toward a new life that may offer more opportunity. When the film was first released in 1983, it was a rough, rushed edit that made its way into theaters, resulting in just middling reviews from critics. In the 2000s, director Charles Burnett was able to release a new, more polished edit of the film, which is the version you can catch on the Criterion Channel.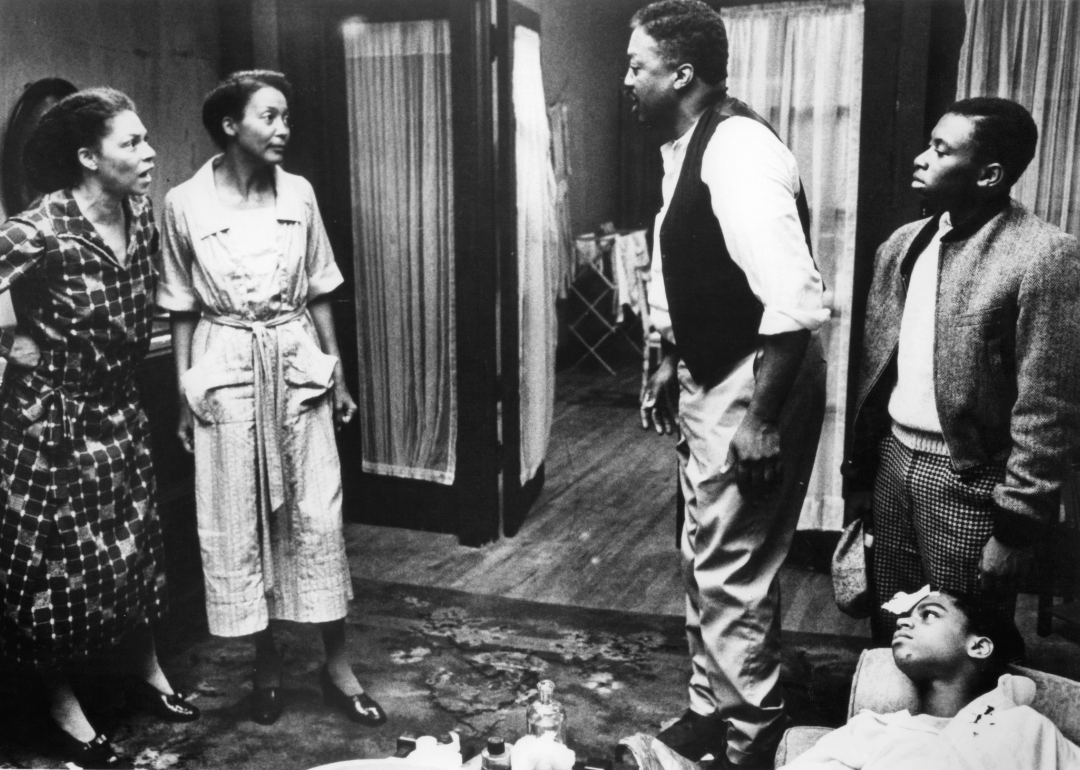 PBS // Getty Images
Go Tell It on the Mountain (1985)
– Director: Stan Lathan
– Runtime: 96 minutes
An adaptation of James Baldwin's classic novel, "Go Tell It on the Mountain" is a semi-autobiographical story about a family who moves from the rural South to bustling Harlem, and a young boy who struggles to find his place in his family and the world. The made-for-TV film was originally intended to be a PBS miniseries, but funding issues led to this trimmed-down version, which the New York Times called "tautly compelling and tremendously moving."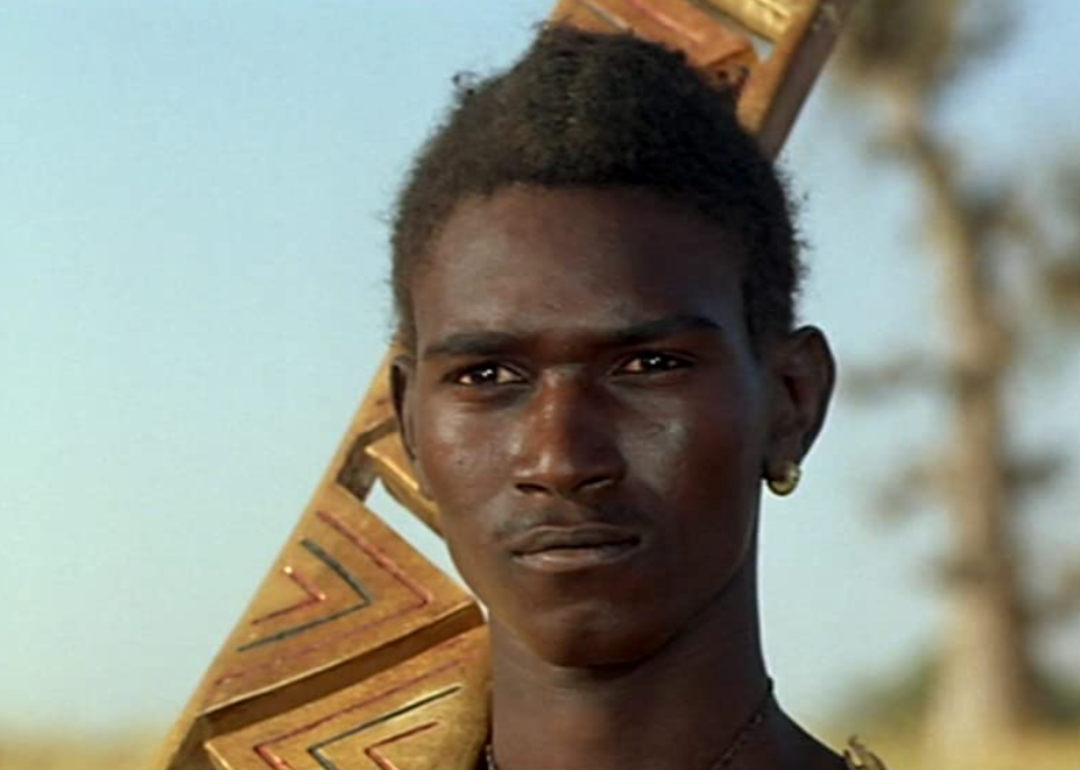 Les Films Cisse
Yeelen (1987)
– Director: Souleymane Cissé
– Runtime: 105 minutes
The Chicago Reader called this fantasy picture "the greatest African film ever made." Conceived from a Bambara legend, the movie follows a young boy with magical powers who enlists his uncle to help him stop his sorcerer father, who wishes him dead. Highly stylized and beautifully shot, the movie has some of the most jaw-droppingly perfect cinematography in film history.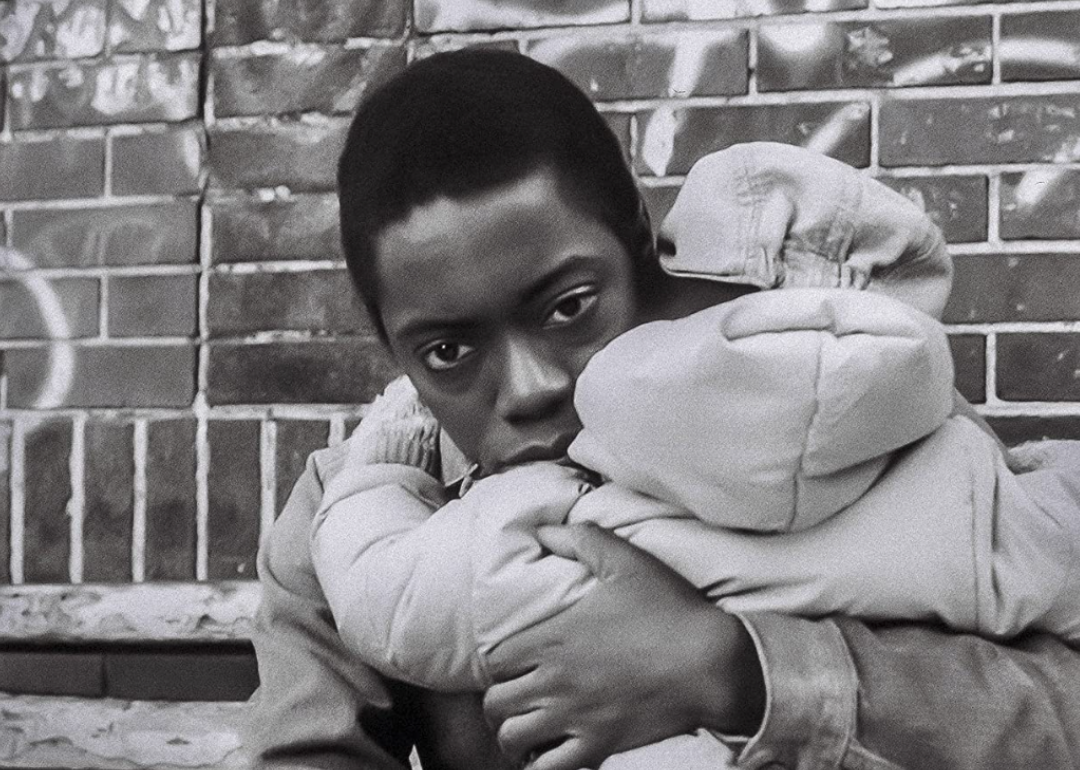 Carlotta Films
Sidewalk Stories (1989)
– Director: Charles Lane
– Runtime: 97 minutes
A tribute to Charlie Chaplin's film "The Kid," "Sidewalk Stories" is a silent, black-and-white movie about a Black artist who winds up raising a young girl after she's accidentally abandoned. Despite its success at the Cannes Film Festival, the movie wasn't widely released or available on home video until 2014, when it finally got a DVD release. Disney expressed interest in a remake with Tom Hanks in the lead, but director Charles Lane declined the offer.
You may also like: Famous movie quotes from the year you were born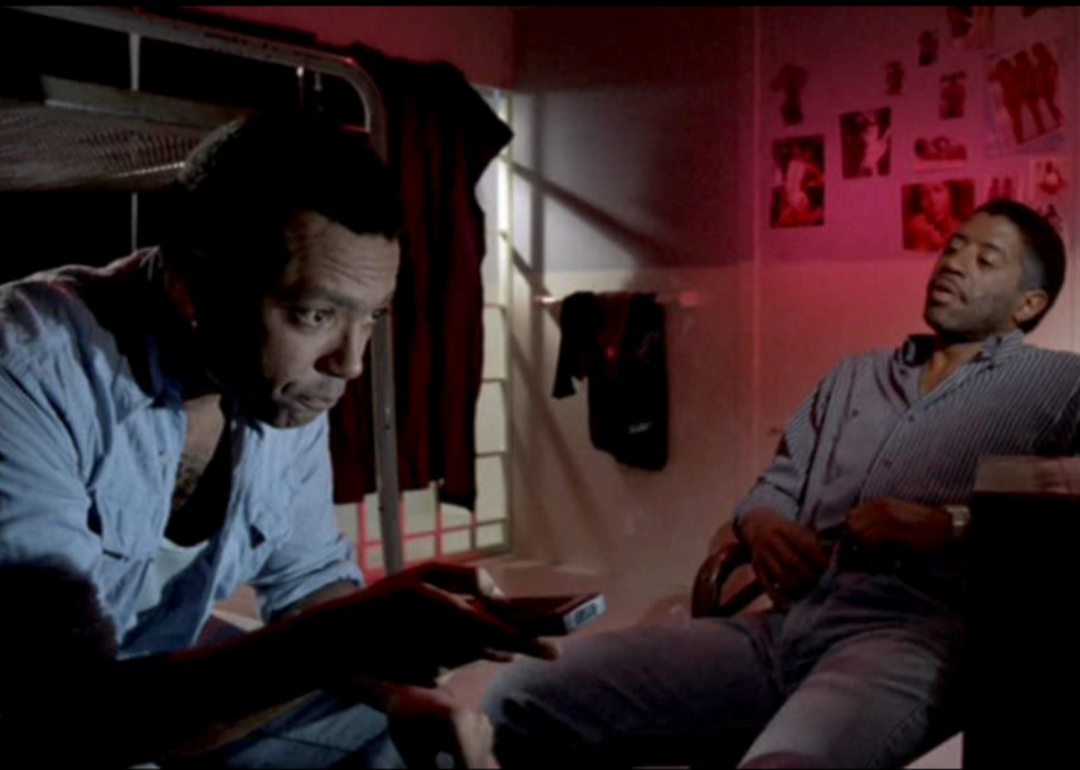 Gathsemane 84
Chameleon Street (1989)
– Director: Wendell B. Harris Jr.
– Runtime: 94 minutes
Based on the real-life exploits of con man William Douglas Street Jr., "Chameleon Street" is about a scammer who impersonates reporters, doctors, and lawyers to make a quick buck. Wendell B. Harris Jr. didn't just direct the film; he also wrote, produced, and starred in it.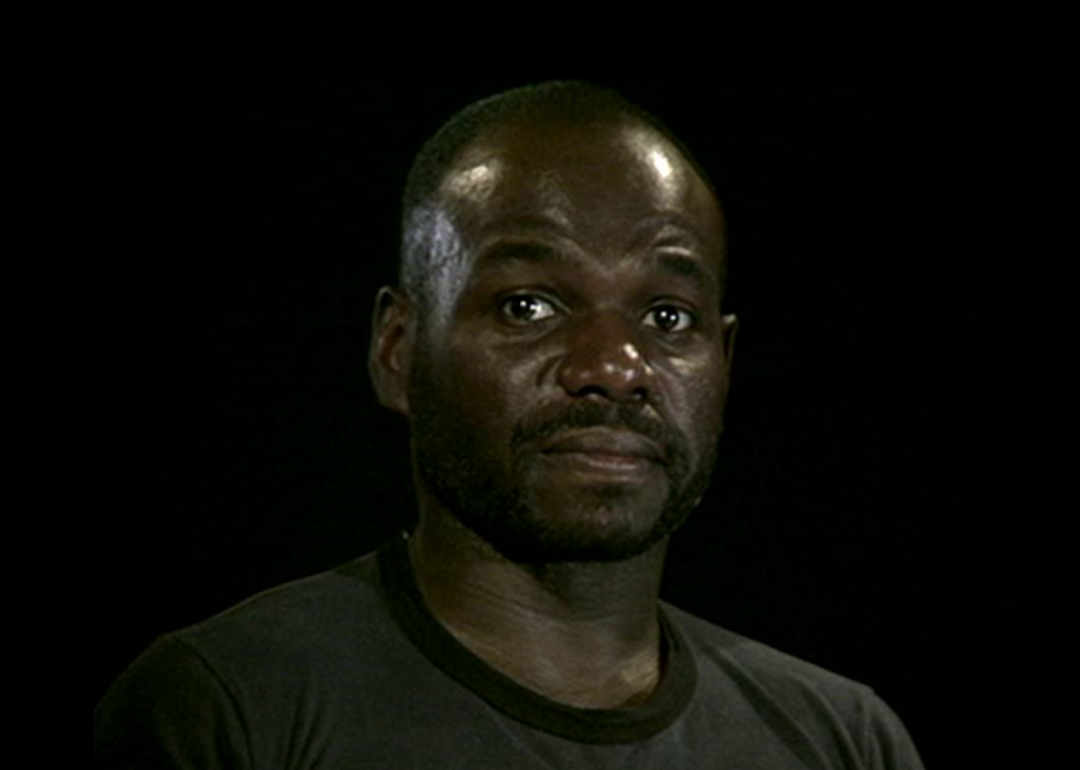 Signifyin' Works
Tongues Untied (1989)
– Director: Marlon Riggs
– Runtime: 55 minutes
"Tongues Untied" is an innovative documentary about the experiences and struggles of gay Black men in the United States. When it was released on PBS in the late '80s, it caused a political firestorm, with Republicans like then-presidential candidate Pat Buchanan decrying it as "pornographic."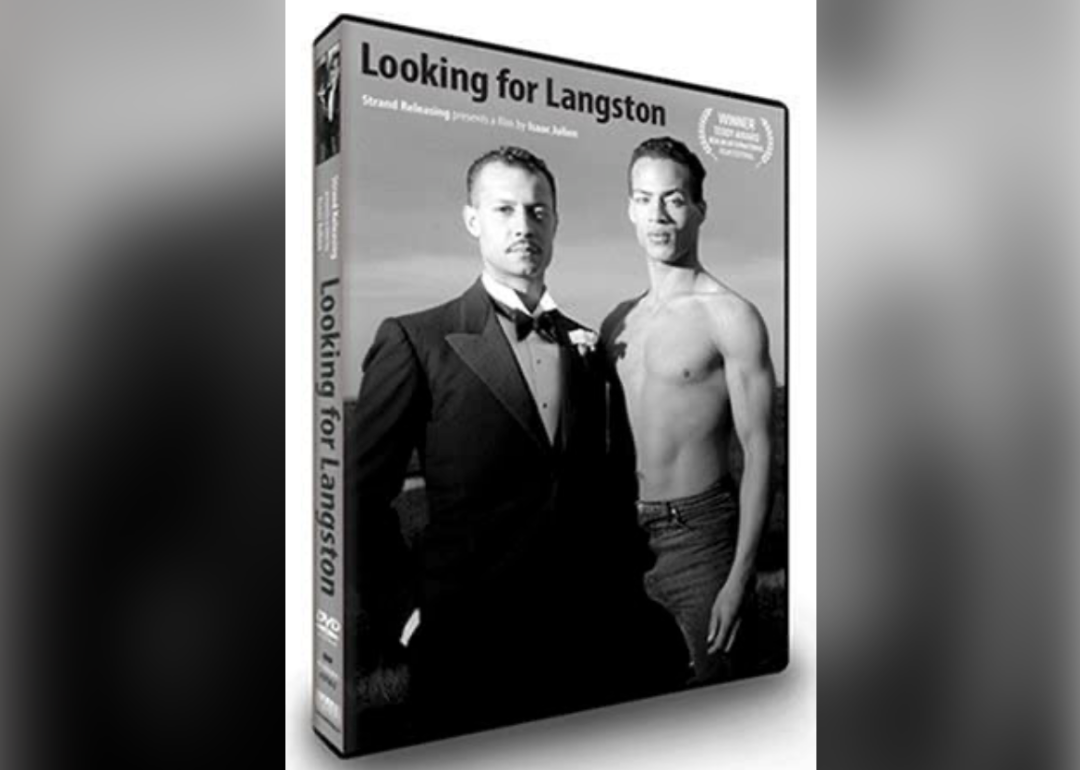 British Film Institute (BFI)
Looking for Langston (1989)
– Director: Isaac Julien
– Runtime: 45 minutes
A mix of archival footage of Harlem in the 1920s and fantasy sequences detailing a revisionist history that involves famous queer Black men like James Baldwin, "Looking for Langston" is a hallmark of the New Queer Cinema movement. Though the film isn't widely available, museums like the Museum of Modern Art often put on public showings.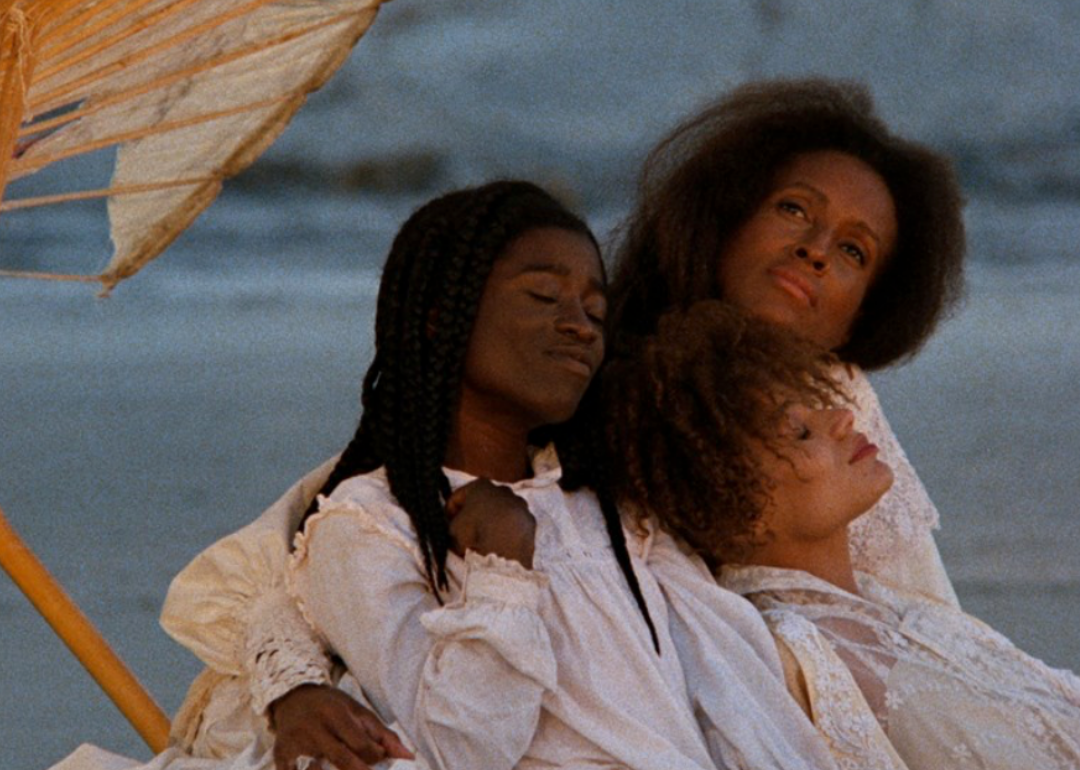 Kino International
Daughters of the Dust (1991)
– Director: Julie Dash
– Runtime: 113 minutes
"Daughters of the Dust," a drama about three generations of Gullah women who struggle with their decision to leave Saint Helena Island and move north, was the first feature film directed by a Black woman to receive a national theatrical release. Its lush visuals and nonlinear storytelling style have been cited as an influence by many other artists, including Beyoncé, who pulled references for her "Lemonade" visual album.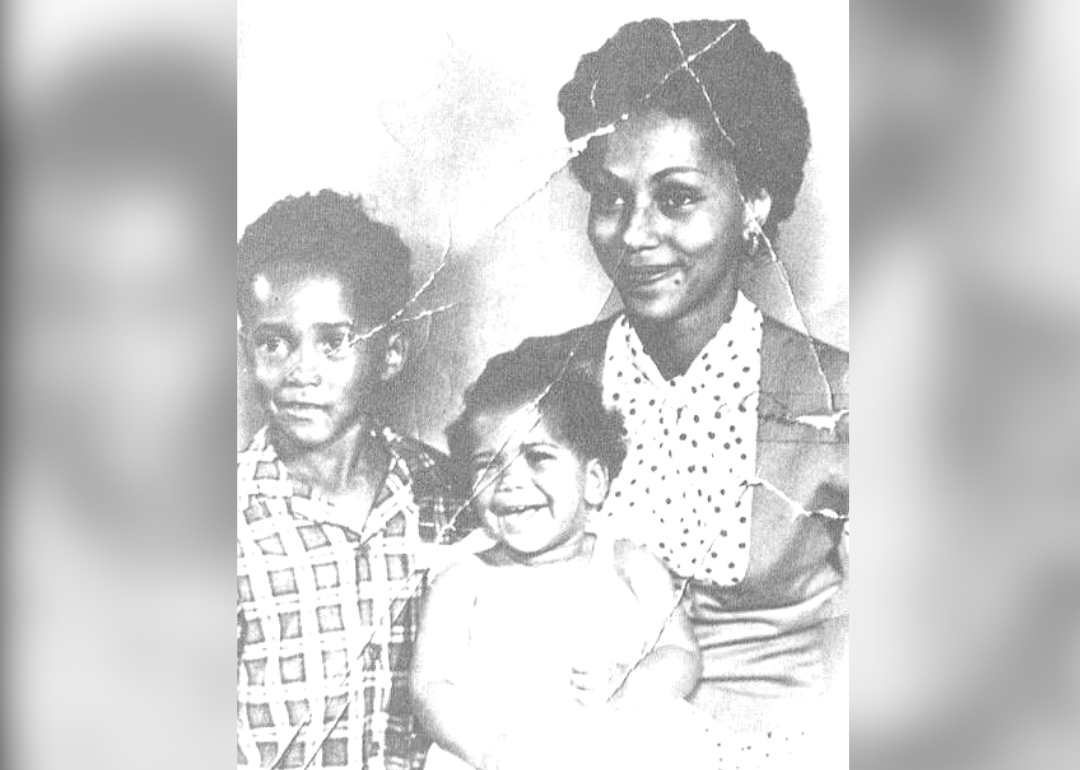 Camille Billops
Finding Christa (1991)
– Directors: Camille Billops, James Hatch
– Runtime: 55 minutes
Intensely personal is perhaps the best way to describe "Finding Christa," a 1991 documentary about filmmaker Camille Billops' journey to find and reconcile with the daughter she put up for adoption some 20 years prior. The movie, which premiered on PBS, contains interviews with Billops and Christa themselves, family members, and friends.
You may also like: Incredible filming locations from popular movies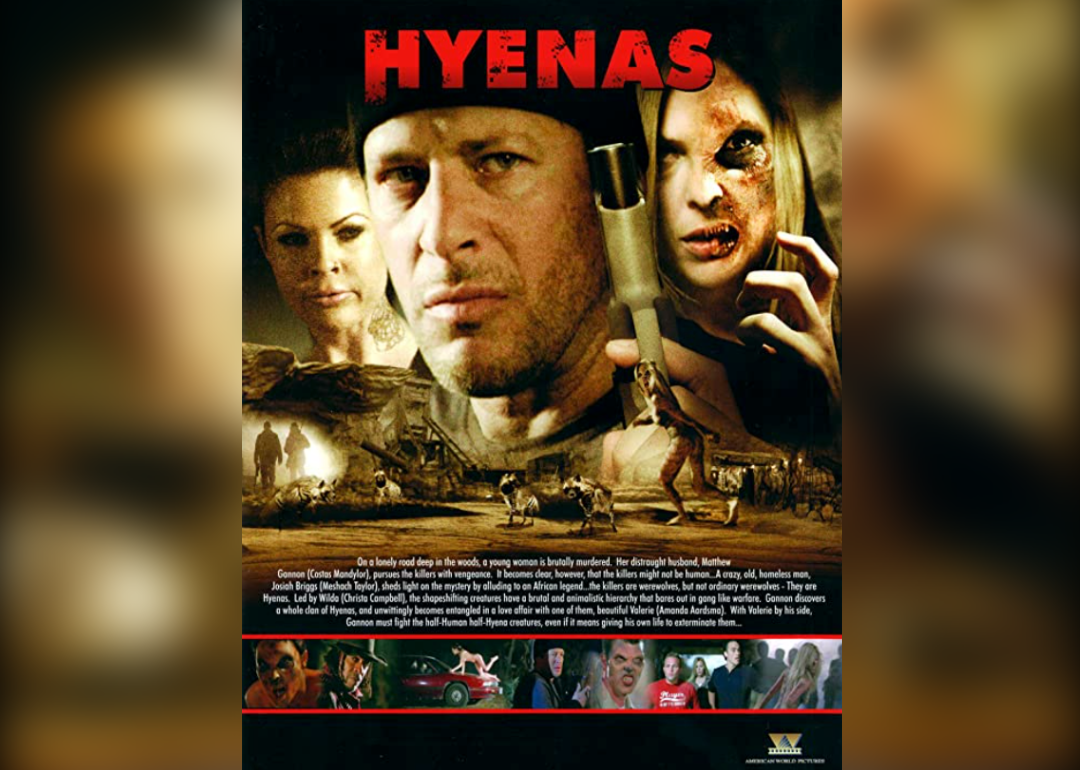 Entertainment Dome
Hyenas (1992)
– Director: Djibril Diop Mambéty
– Runtime: 110 minutes
At its heart, "Hyenas" is a film about the issues that come with African countries accepting aid from Western countries. The movie is set in a town so poor it's barely staying afloat. When a wealthy woman offers residents all the money they could ever dream of—if they put to death one of their most beloved citizens, a former lover who wronged her—residents must decide what to do.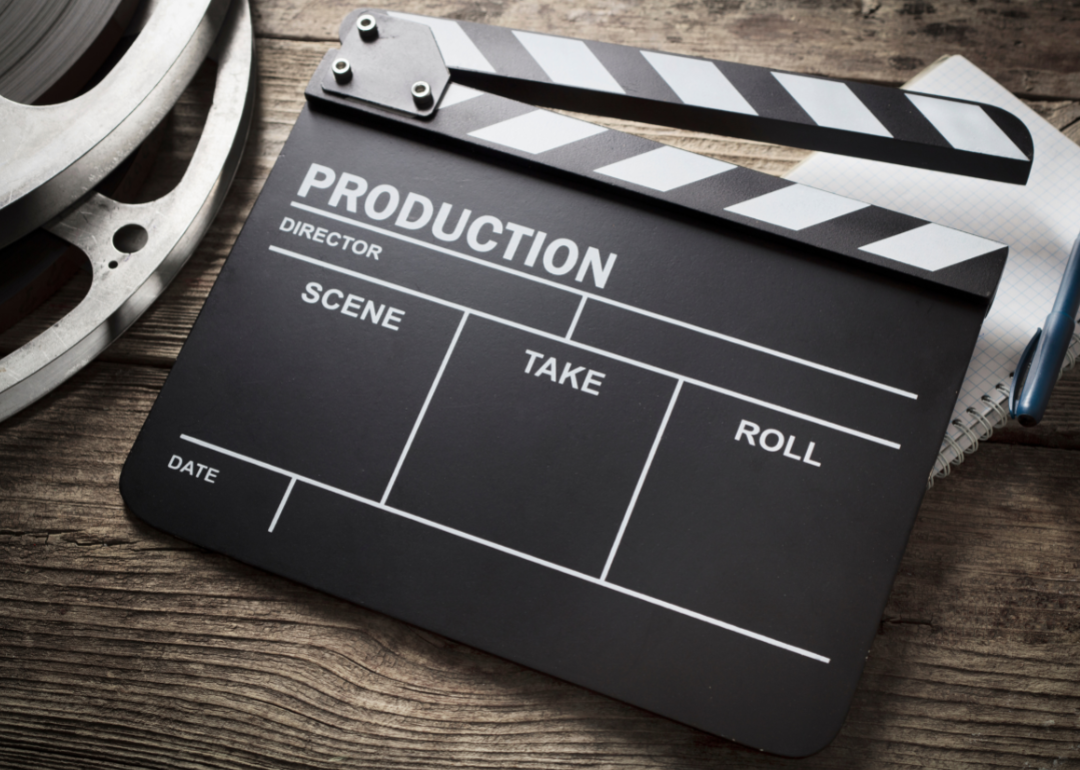 Amanou Production
Women with Open Eyes (1994)
– Director: Anne-Laure Folly
– Runtime: 52 minutes
"Women with Open Eyes" interviews African women from several different countries about seven issues that affect their everyday lives in which they have very little say: female circumcision, forced marriages, HIV/AIDS, freedom of speech, survival, economics, and politics. Unfortunately, the film is almost impossible to find online or in a physical format.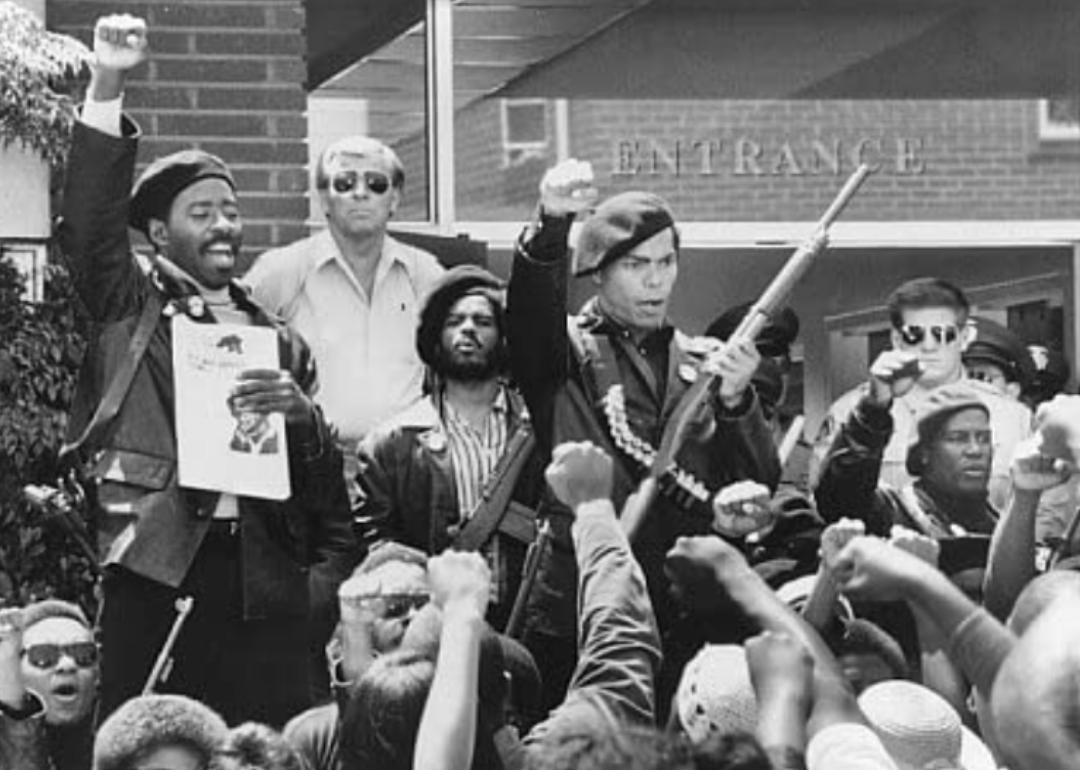 Gramercy Pictures
Panther (1995)
– Director: Mario Van Peebles
– Runtime: 124 minutes
Pitched as a dramatized retelling of the Black Panther Party's origin story, "Panther" landed in hot water with critics for being nearly completely fictitious. Still, it's been praised for capturing the spirit, idealism, and excitement that fueled the movement early on.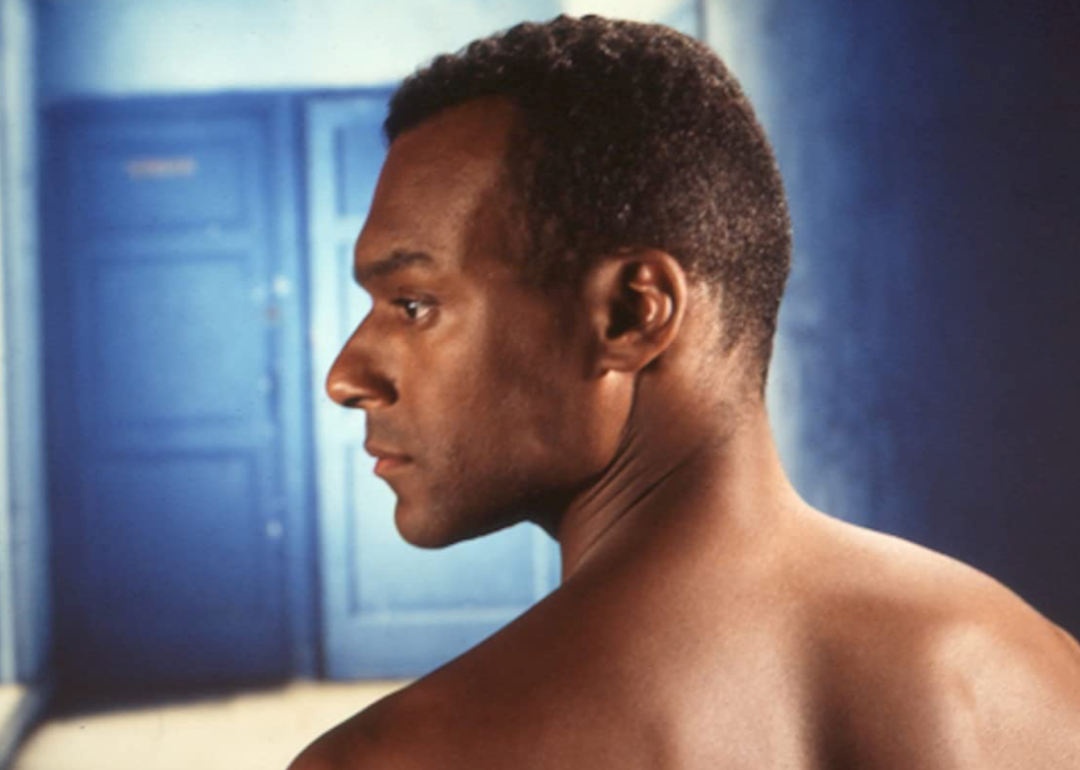 Film Movement Classics
Frantz Fanon: Black Skin, White Mask (1995)
– Director: Isaac Julien
– Runtime: 70 minutes
Part drama, part documentary, "Frantz Fanon: Black Skin, White Mask" examines the life and beliefs of psychoanalytic theorist and activist Frantz Fanon. Using archival footage and recreated sequences, the movie explores how he became an anti-colonialist, his struggles with his sexual identity, and his shift from intellectual to political rebel.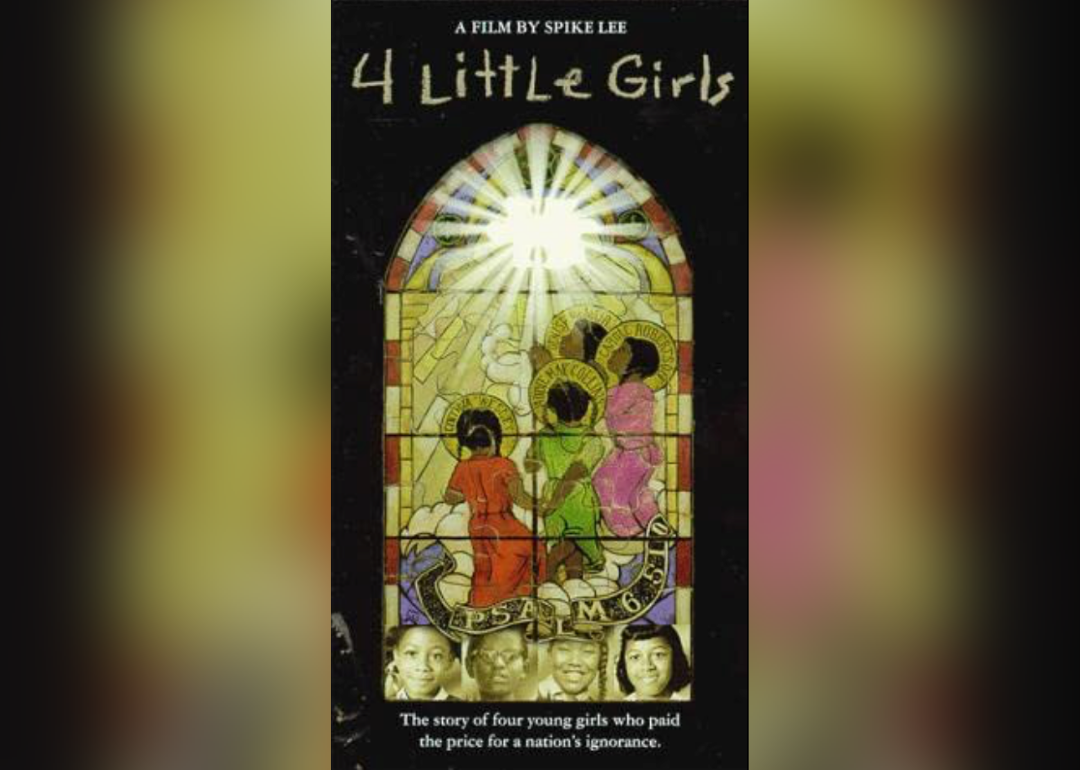 40 Acres & A Mule Filmworks
4 Little Girls (1997)
– Director: Spike Lee
– Runtime: 102 minutes
Despite being nominated for an Academy Award, "4 Little Girls" is one of Spike Lee's lesser-known films. A documentary about the lives and deaths of four young girls killed in the 16th Street Baptist Church bombing in 1963, the movie has been made accessible for streaming on HBO Max.
You may also like: 100 best fantasy movies of all time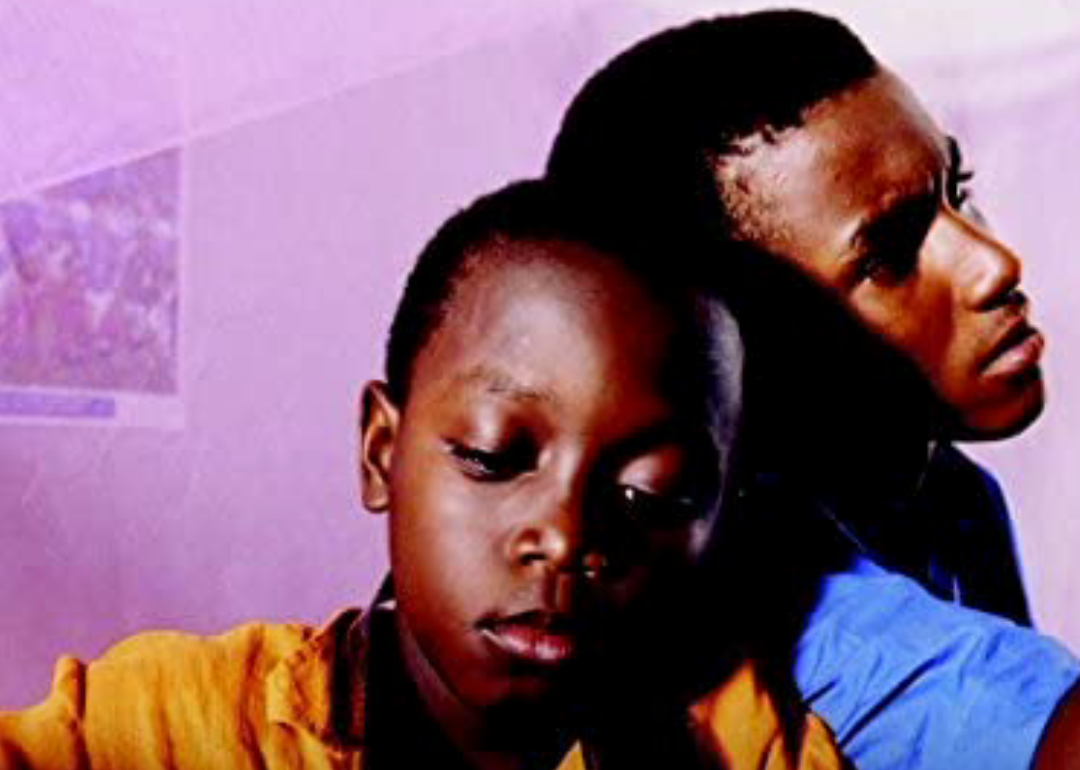 Arte France Cinema
Our Father (2002)
– Director: Mahamat-Saleh Haroun
– Runtime: 84 minutes
"Our Father" is about two young boys who wake one morning to find their father has abandoned them. As they wrestle with his desertion, they turn to delinquency, a move that only causes things to spiral even more out of control. The picture premiered at film festivals worldwide, collecting such awards as the Firebird Award at the Hong Kong International Film Festival and the FIPRESCI Prize and Golden Crown Pheasant at the Kerala International Film Festival.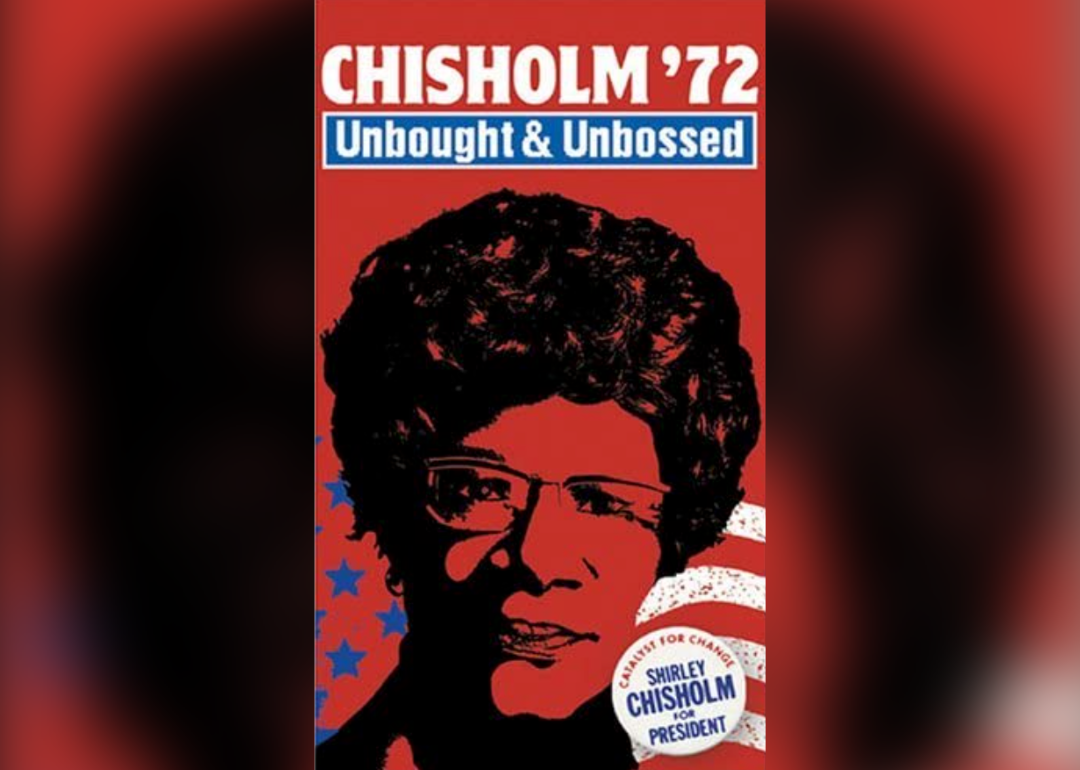 Realside Productions
Chisholm '72: Unbought & Unbossed (2004)
– Director: Shola Lynch
– Runtime: 76 minutes
This documentary follows Shirley Chisholm's 1972 campaign for presidency in the U.S. The first Black woman to ever seek the nomination of a major political party for America's highest office, Chisholm garnered an impressive amount of support given the politics of the time and her uncompromising positions. The film includes interviews with Chisholm herself and many of the folks who worked alongside her on the campaign.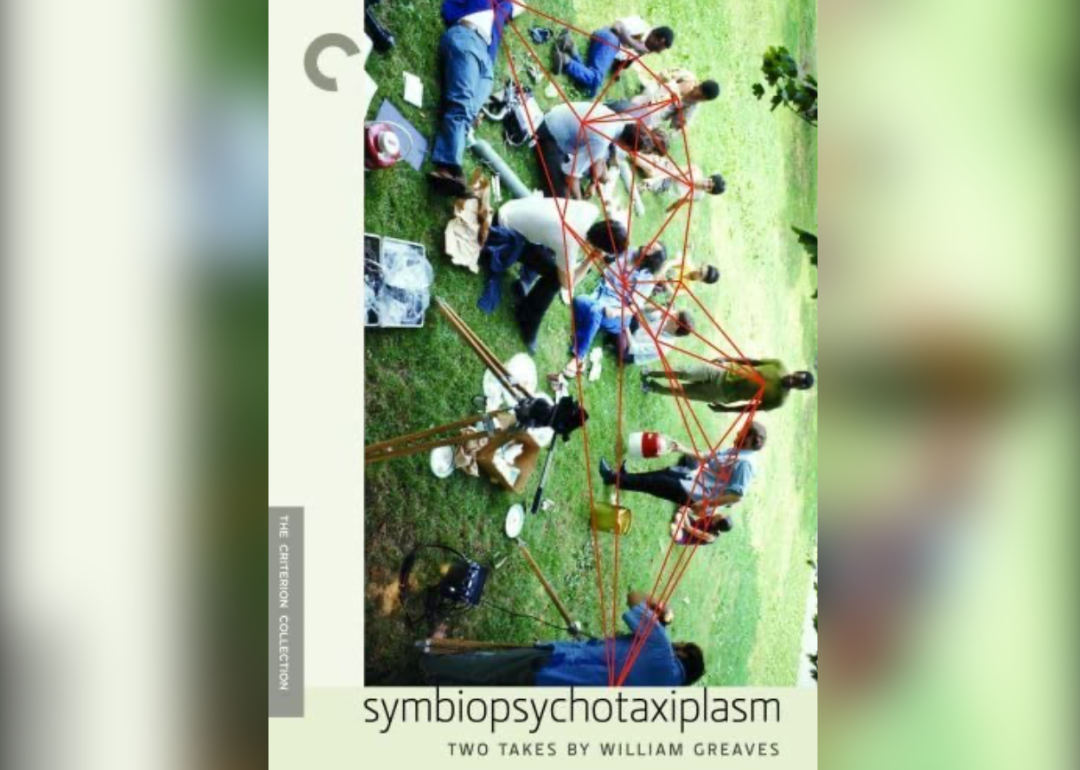 William Greaves
Symbiopsychotaxiplasm: Take 2 1/2 (2005)
– Director: William Greaves
– Runtime: 99 minutes
A follow-up to an equally complex and layered documentary, "Symbiopsychotaxiplasm: Take 2 1/2" reunites the original actors from "Symbiopsychotaxiplasm: Take One" and puts them back in the original scenario: two untrained actors shoot test scenes for a film in Central Park, which is being filmed by a documentary crew, who, in turn, is being filmed by a third camera crew. The sequel examines how the passage of time affects the set-up. Truly innovative in both style and substance, the film won't be for everyone. But those who are interested in how art affects our view of reality are sure to find it well worth a watch.
Strike Anywhere
Medicine for Melancholy (2008)
– Director: Barry Jenkins
– Runtime: 88 minutes
Set over the course of a single day, "Medicine for Melancholy" follows the short-lived romance between two young Black San Franciscans. Throughout the course of their 24-hour relationship, the couple wrestles with their opposing views on gentrification, politics, and philosophies about Blackness and assimilation. A hit with critics, the movie is available on Apple TV+ and Amazon Prime.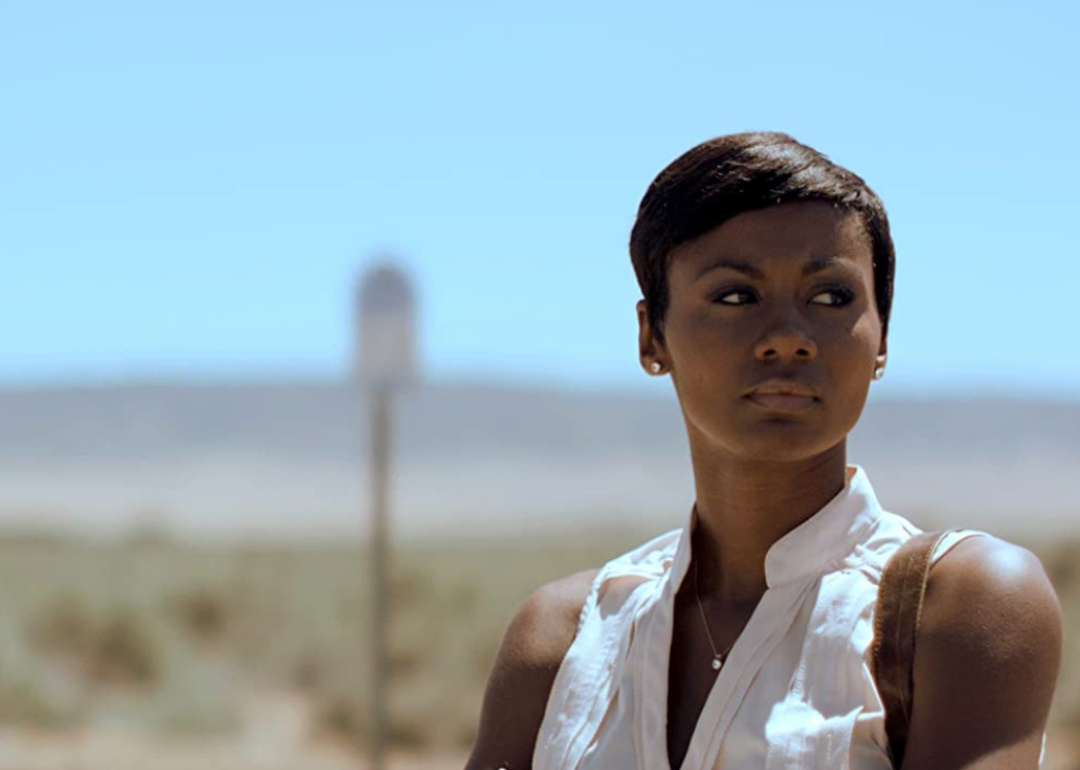 Forward Movement
Middle of Nowhere (2012)
– Director: Ava DuVernay
– Runtime: 97 minutes
Written and directed by Ava DuVernay, "Middle of Nowhere" follows a nurse who alters the course of her life to help her recently imprisoned husband. As she discovers that he may not be as honest as she thought, she struggles with moving forward while remaining true to her convictions. The award-winning movie has been made accessible for streaming on stream on Netflix.
You may also like: Biggest box office bombs of all time
Variance Pictures
An Oversimplification of Her Beauty (2012)
– Director: Terence Nance
– Runtime: 84 minutes
After an artist is stood up by a date, he makes a film exploring his feelings around their relationship, which he then shows to her. A mix of live-action and animation, the romantic comedy perfectly encapsulates what it's like to be young, insecure, and bumbling through your first relationships.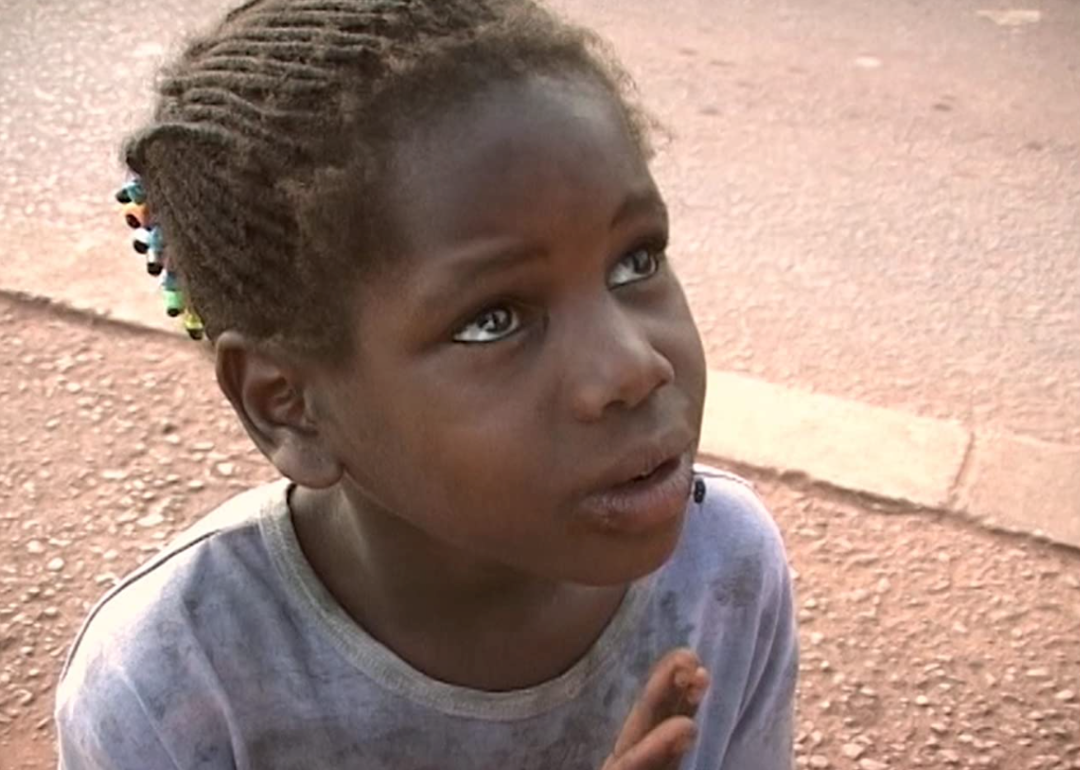 Wakaliwood
Bad Black (2016)
– Director: Nabwana I.G.G.
– Runtime: 68 minutes
Produced in an ultra-low budget studio in Uganda, "Bad Black" follows the battle of wills between a female crime syndicate leader and an American doctor with impressive martial arts training. Described as "deliriously entertaining" by Variety, the film's campy aspects are what really set it apart from other, equally inexpensive action films.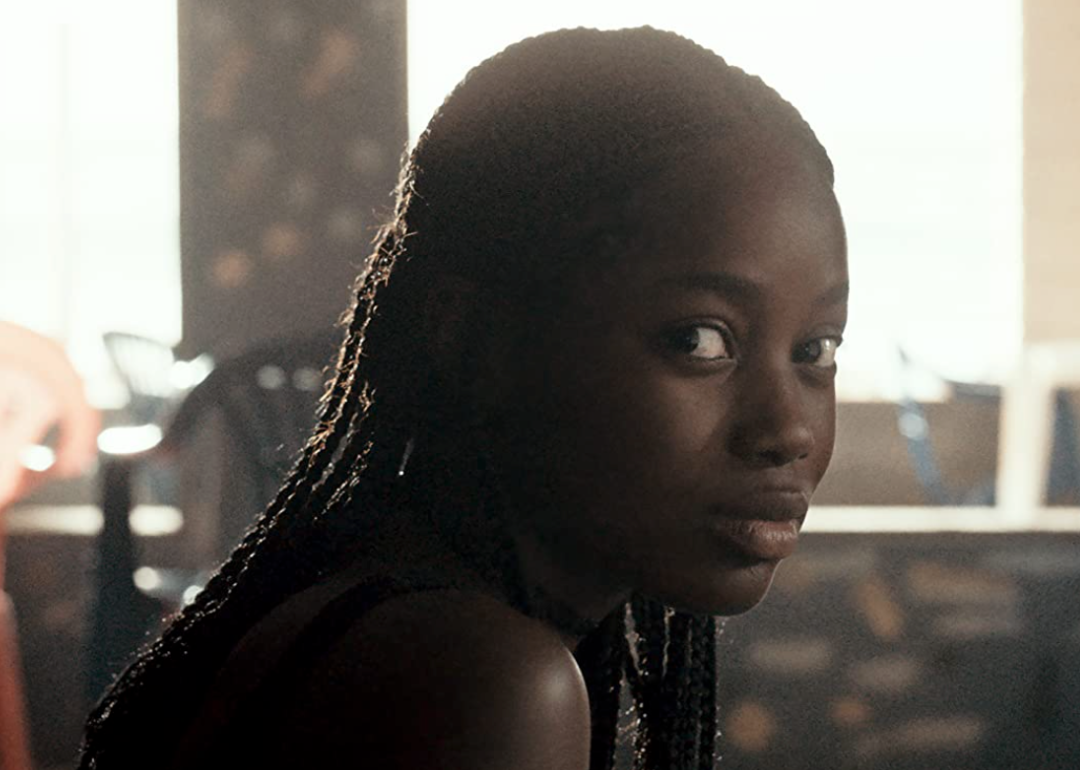 Ad Vitam Production
Atlantics (2019)
– Director: Mati Diop
– Runtime: 106 minutes
Set in Senegal, "Atlantics" is a supernatural romantic drama that follows the dimension-defying love of Ada and Souleiman. Winner of the Grand Prix at the 2019 Cannes Film Festival, the movie has been made accessible for streaming on Netflix and Amazon Prime.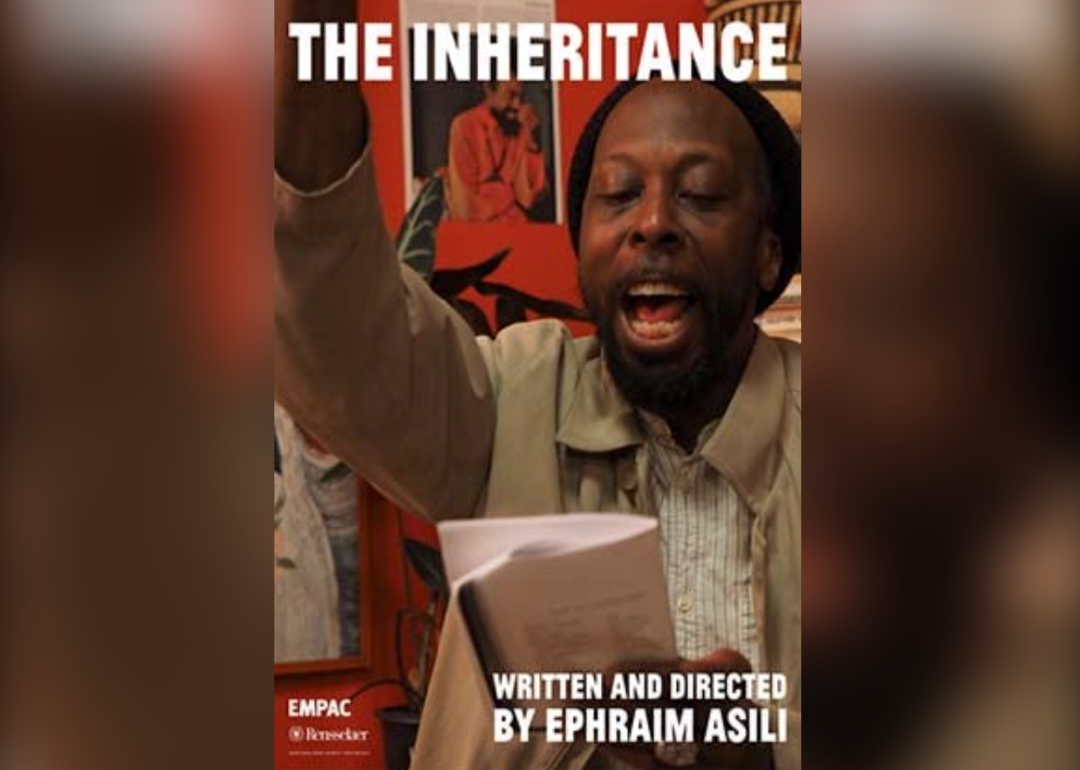 Ephraim Asili
The Inheritance (2020)
– Director: Ephraim Asili
– Runtime: 100 minutes
"The Inheritance" is a scripted drama about a young man who inherits a West Philadelphia home from his grandmother and turns it into a Black socialist collective. But it's also a documentary about the MOVE organization, which was bombed by the Philadelphia police in 1985. At its core, it looks at the way Black activism has grown and evolved in recent decades.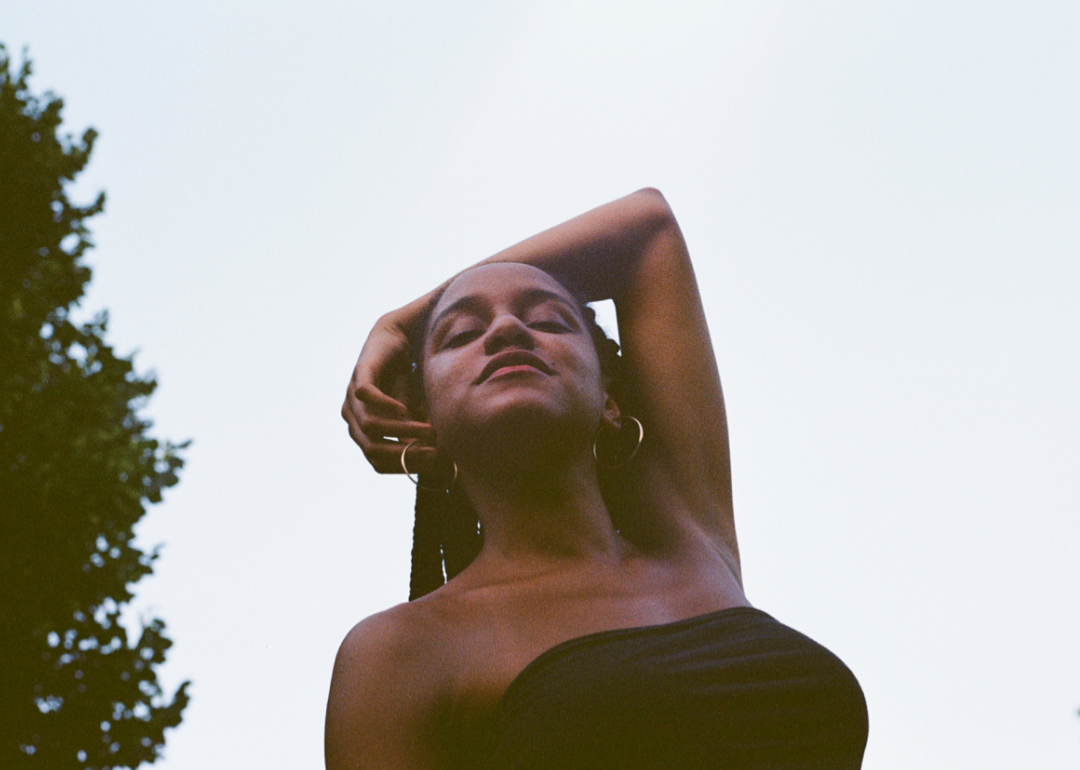 Neon
Beba (2021)
– Director: Rebeca Huntt
– Runtime: 79 minutes
An autobiographical documentary about the life and traumas of an Afro Latina woman, "Beba" forces viewers to take a closer look at their own complexity. The movie explores the way generational trauma affects Black people and how coming of age in the U.S. is an entirely different experience for Black children than for white children. The film has been made accessible for streaming on Hulu, Apple TV+, and Redbox.
You may also like: Why these famous films were banned around the globe
More Stacker National