Industries losing and gaining the most jobs
Published 10:30 pm Friday, February 3, 2023

Canva
Industries losing and gaining the most jobs
The American economy's recovery from the COVID-19 pandemic includes an unemployment rate that has returned to 2019 levels and wage increases for lower-income workers.
In December, the number of open jobs rose to 11 million but fell by 3.8% compared to the same time in 2021, Bureau of Labor Statistics data shows.
The country's gross domestic product did drop in the first half of the year but rose slightly in the fourth quarter. The Federal Reserve Bank of Dallas argues that the U.S. likely did not fall into a recession. The International Monetary Fund predicts the U.S. economy will slow in 2022-2023 but will narrowly avoid a recession.
Stacker used data from the Job Openings and Labor Turnover report to see which industries recorded a growth in job openings and which saw open positions shrink in December 2022 compared to a year prior. December data is preliminary. The Bureau of Labor Statistics records job openings on the last business day of the month and calculates the rate as a percent of total employment plus job openings within the industry.
You may also like: 50 most physical jobs in America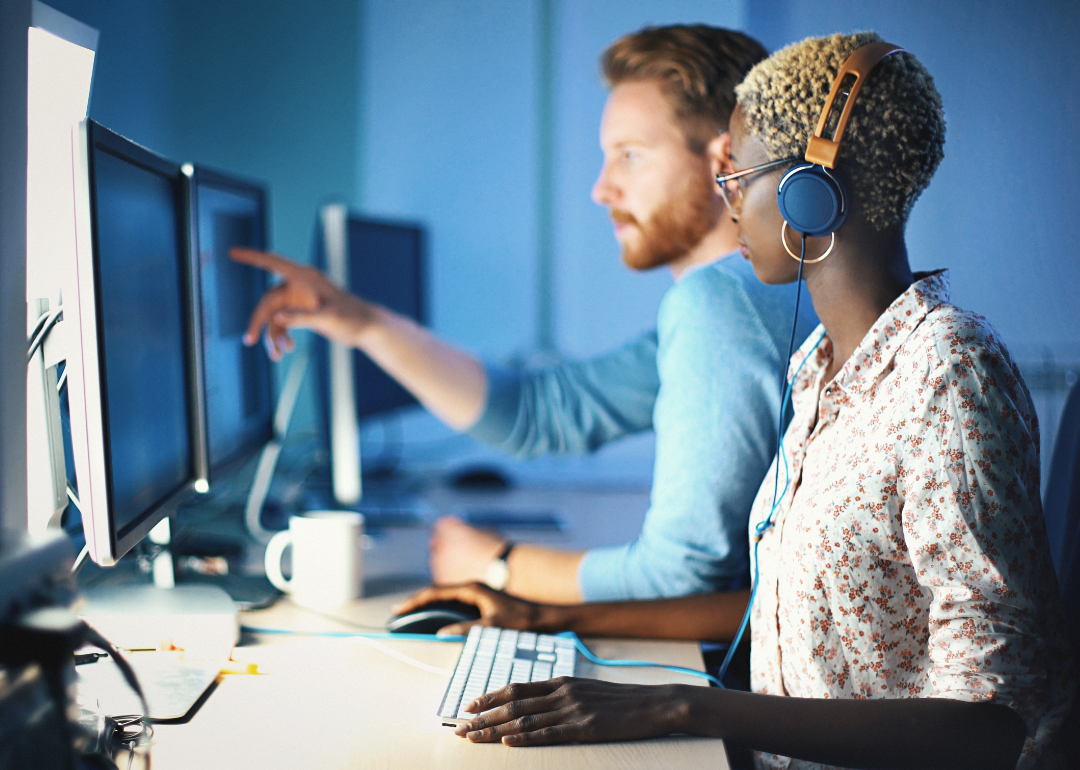 Canva
#19. Information
– Total job openings, December 2022: 109,000
— Annual change: -53.0%
— One-month change: -49.5%
— 3.4 job openings per total jobs in the industry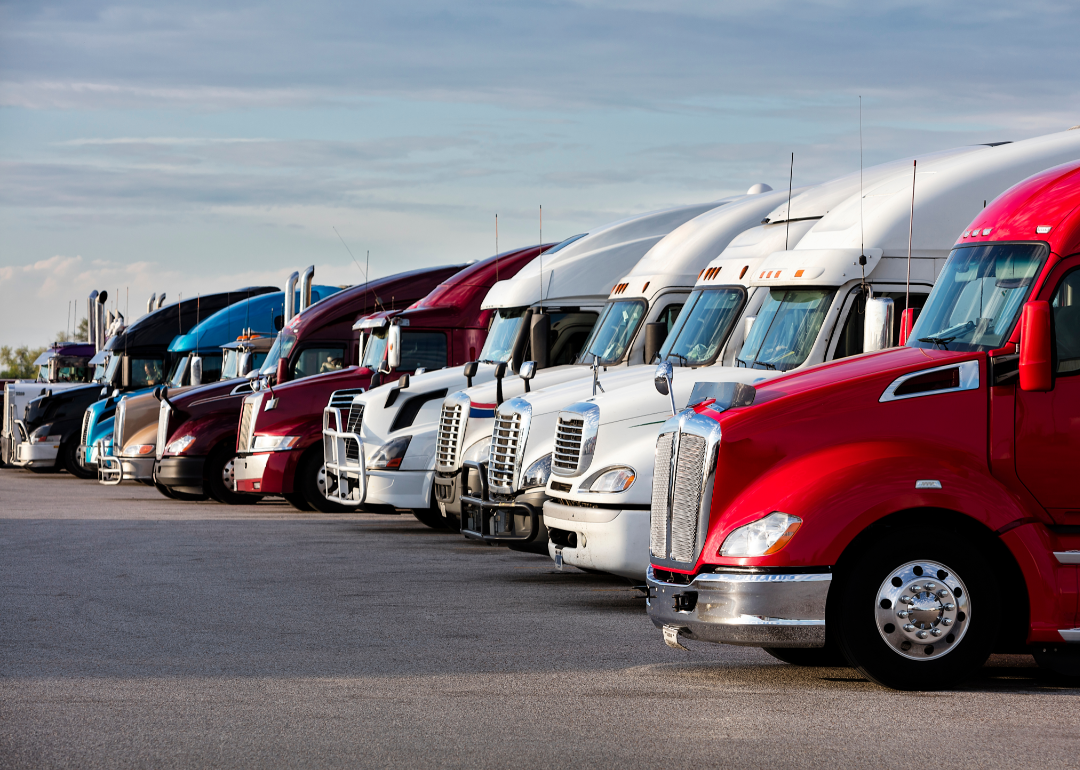 Canva
#18. Transportation, warehousing, and utilities
– Total job openings, December 2022: 445,000
— Annual change: -27.2%
— One-month change: -6.5%
— 6 job openings per total jobs in the industry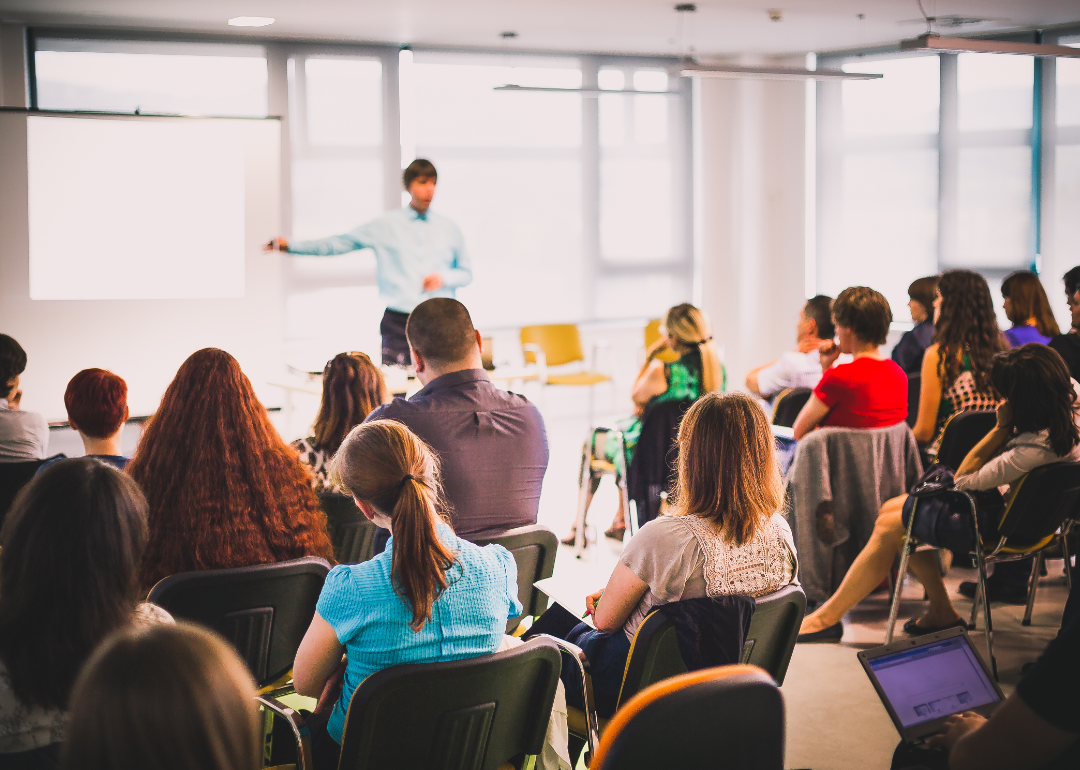 Canva
#17. Educational services
– Total job openings, December 2022: 187,000
— Annual change: -13.8%
— One-month change: +16.1%
— 4.6 job openings per total jobs in the industry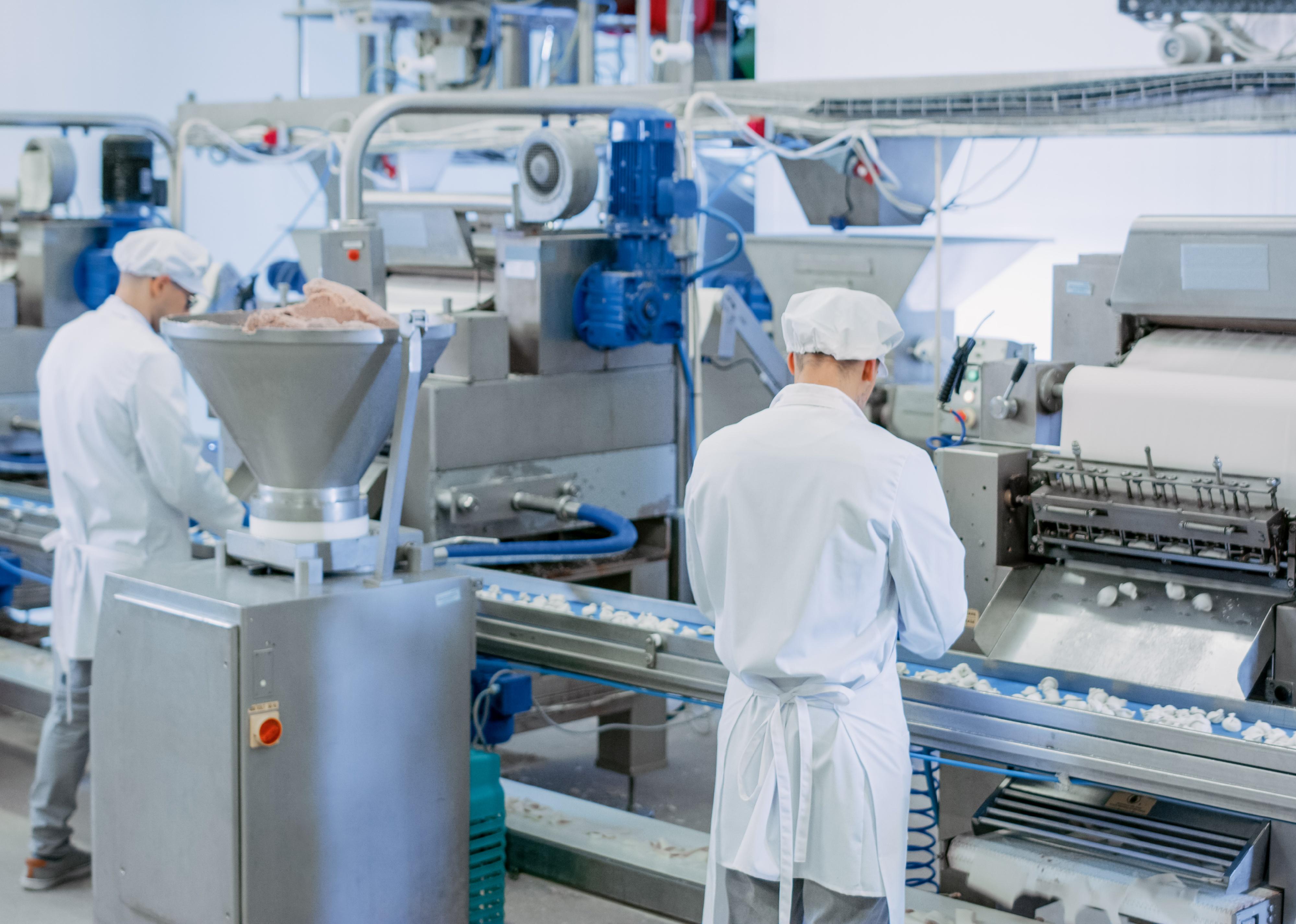 Gorodenkoff // Shutterstock
#16. Nondurable goods
– Total job openings, December 2022: 291,000
— Annual change: -10.2%
— One-month change: -3.3%
— 5.7 job openings per total jobs in the industry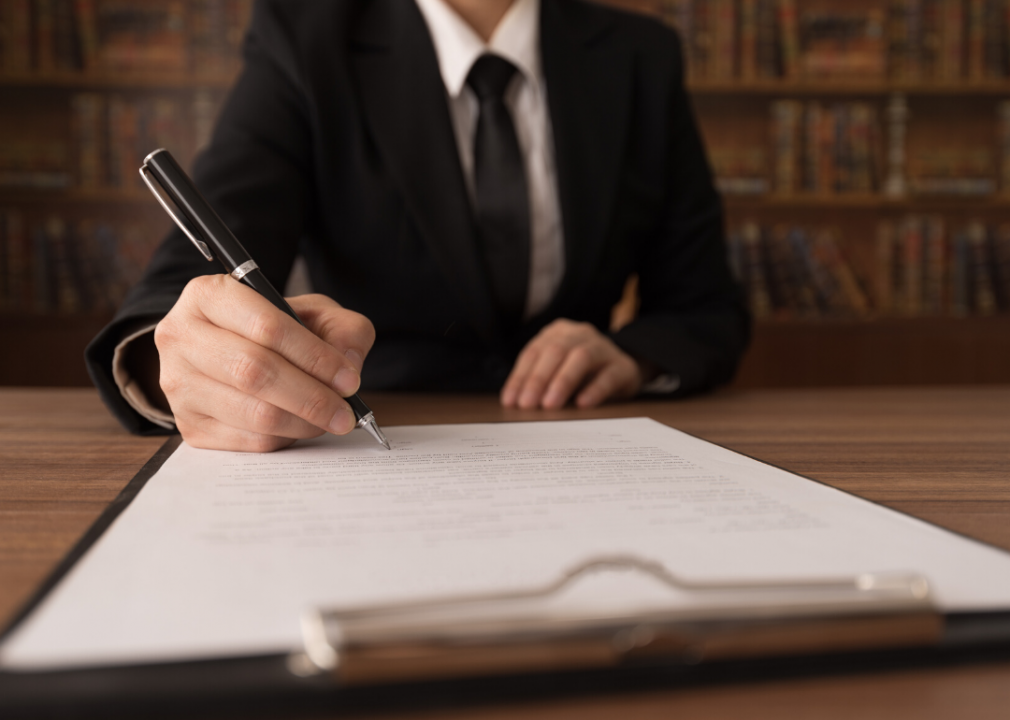 create jobs 51 // Shutterstock
#15. Federal
– Total job openings, December 2022: 152,000
— Annual change: -9.0%
— One-month change: +10.9%
— 5 job openings per total jobs in the industry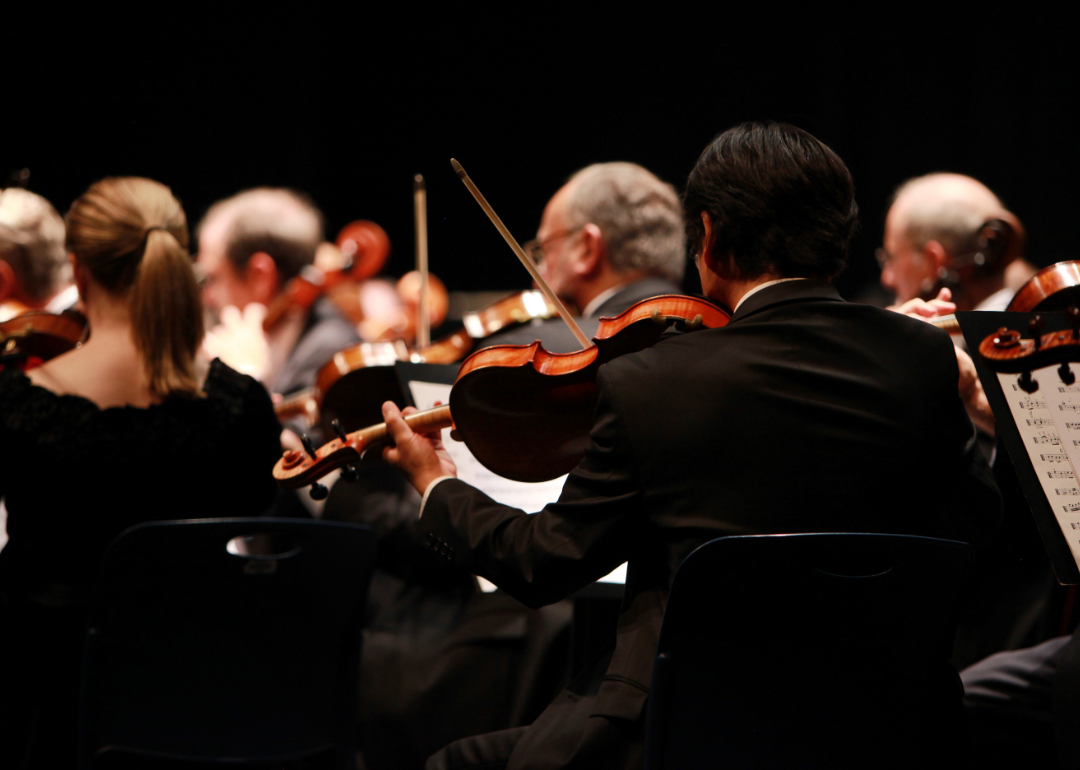 Canva
#14. Arts, entertainment, and recreation
– Total job openings, December 2022: 192,000
— Annual change: -6.3%
— One-month change: +11.6%
— 7.5 job openings per total jobs in the industry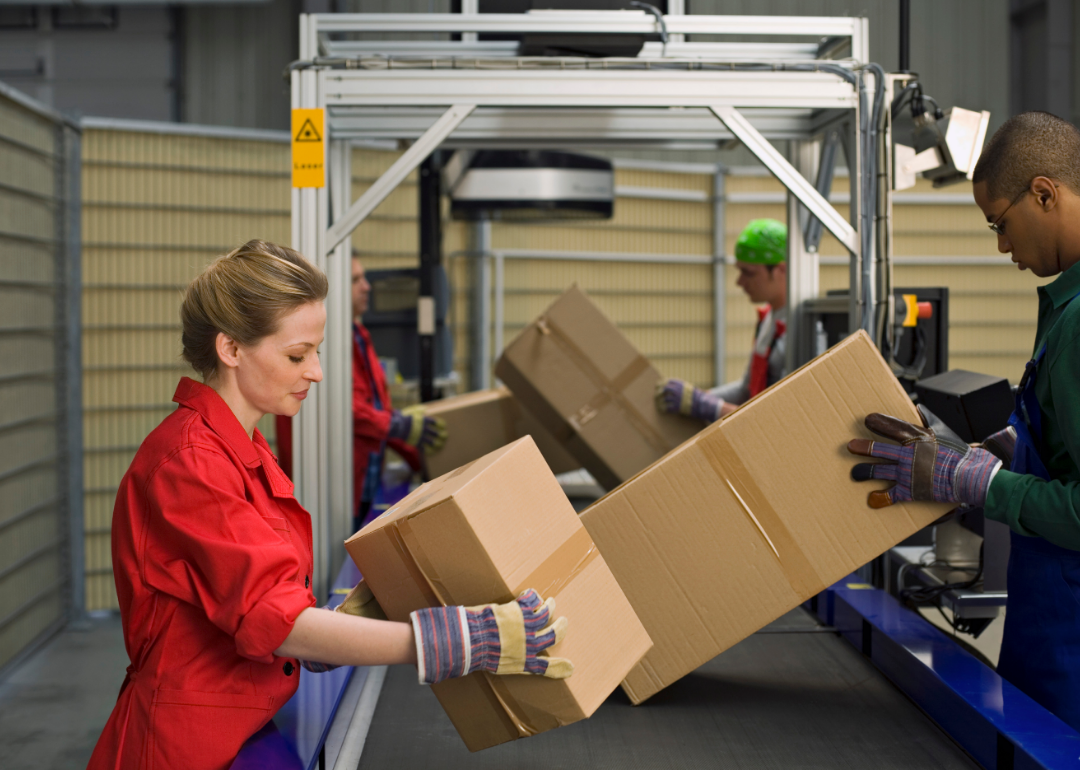 Canva
#13. Wholesale trade
– Total job openings, December 2022: 284,000
— Annual change: -3.7%
— One-month change: +34.6%
— 4.6 job openings per total jobs in the industry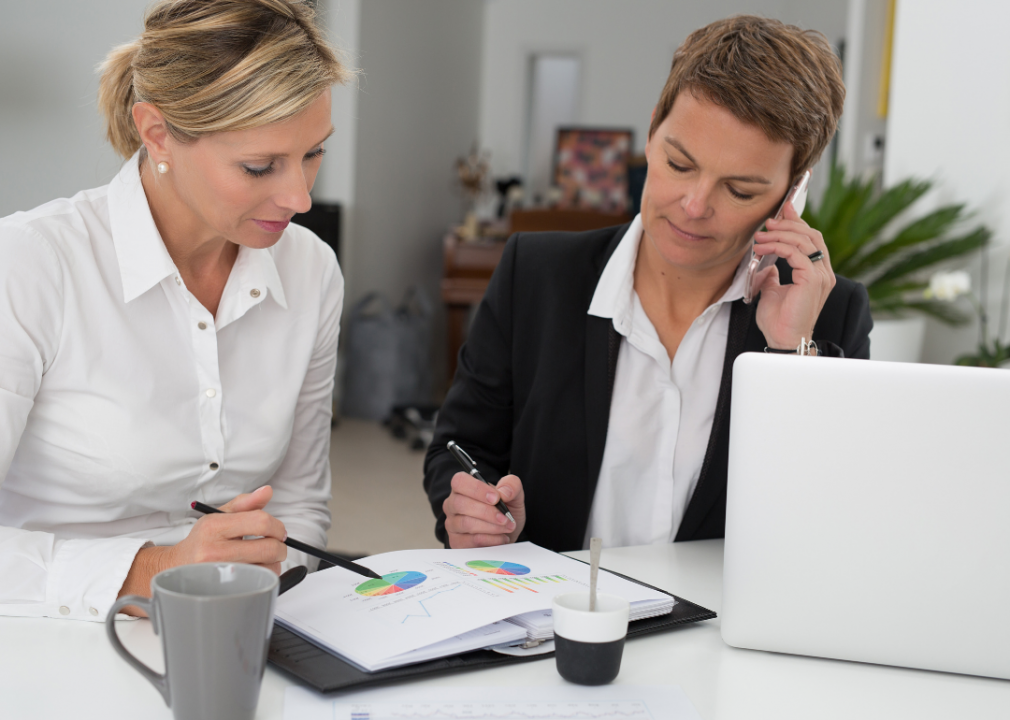 Canva
#12. Professional and business services
– Total job openings, December 2022: 1,956,000
— Annual change: -3.2%
— One-month change: +0.2%
— 8 job openings per total jobs in the industry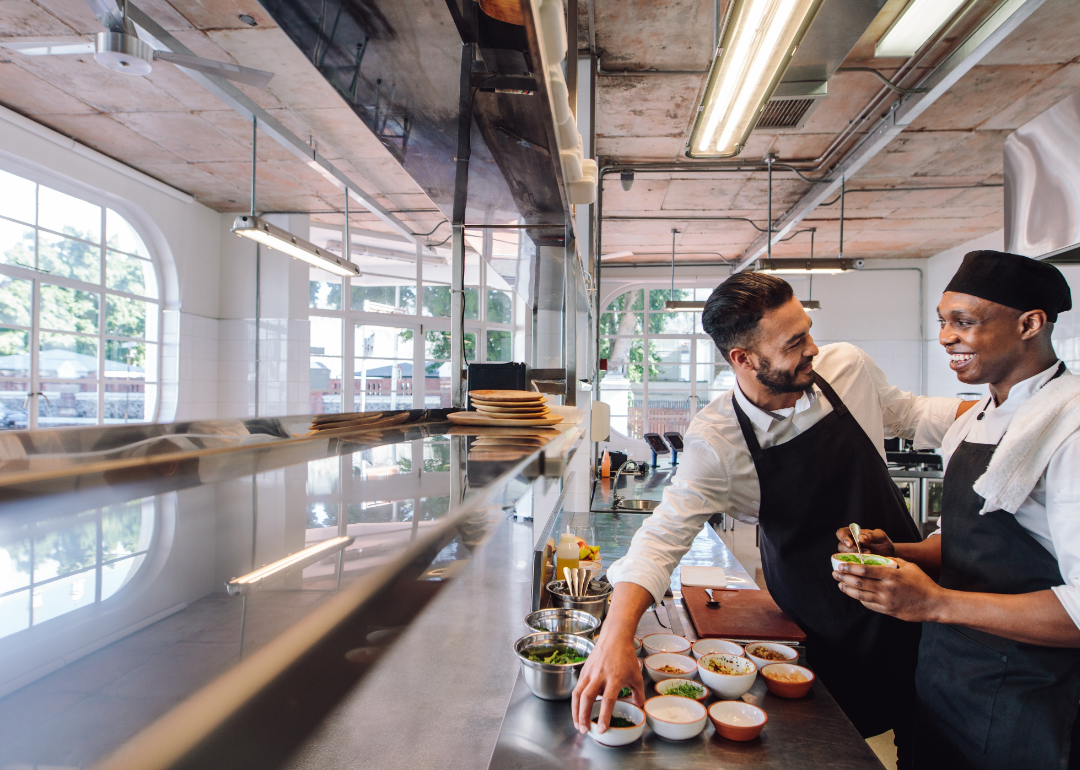 Canva
#11. Accommodation and food services
– Total job openings, December 2022: 1,743,000
— Annual change: -2.4%
— One-month change: +30.7%
— 11.3 job openings per total jobs in the industry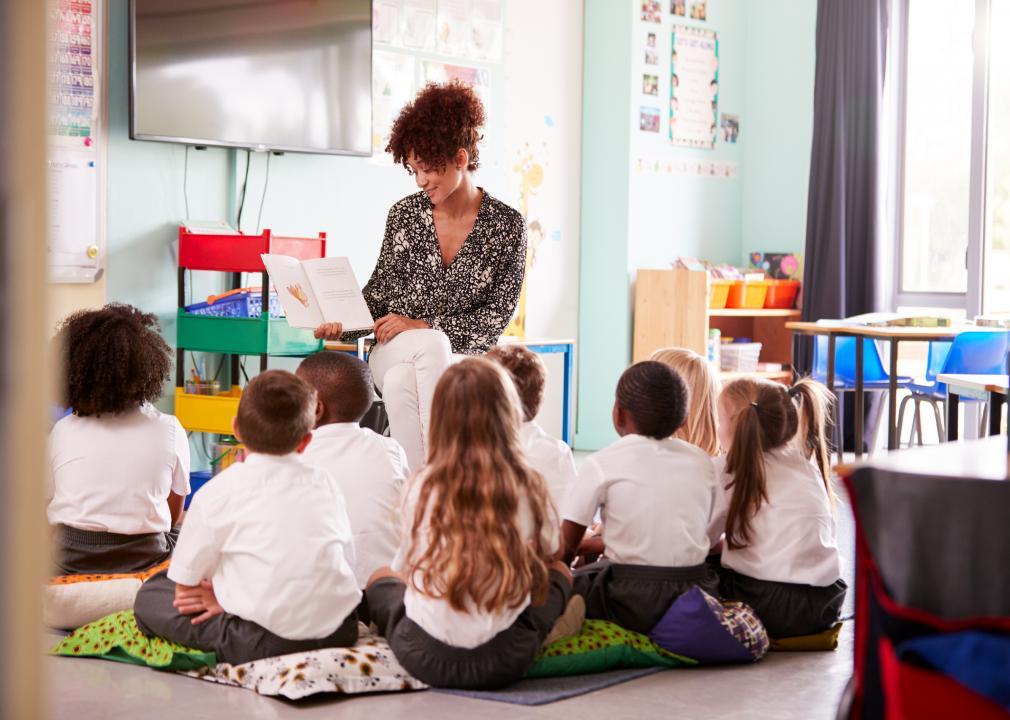 Monkey Business Images // Shutterstock
#10. State and local education
– Total job openings, December 2022: 353,000
— Annual change: -2.2%
— One-month change: 0.0%
— 3.3 job openings per total jobs in the industry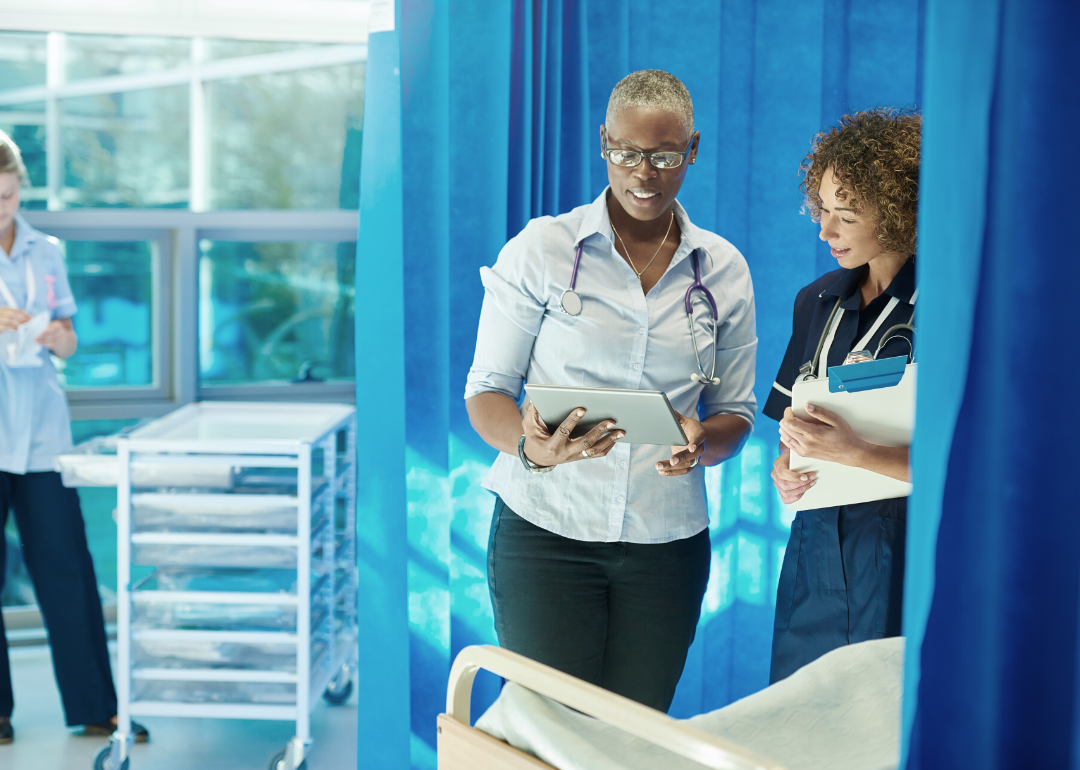 Canva
#9. Health care and social assistance
– Total job openings, December 2022: 1,932,000
— Annual change: -1.9%
— One-month change: -0.3%
— 8.4 job openings per total jobs in the industry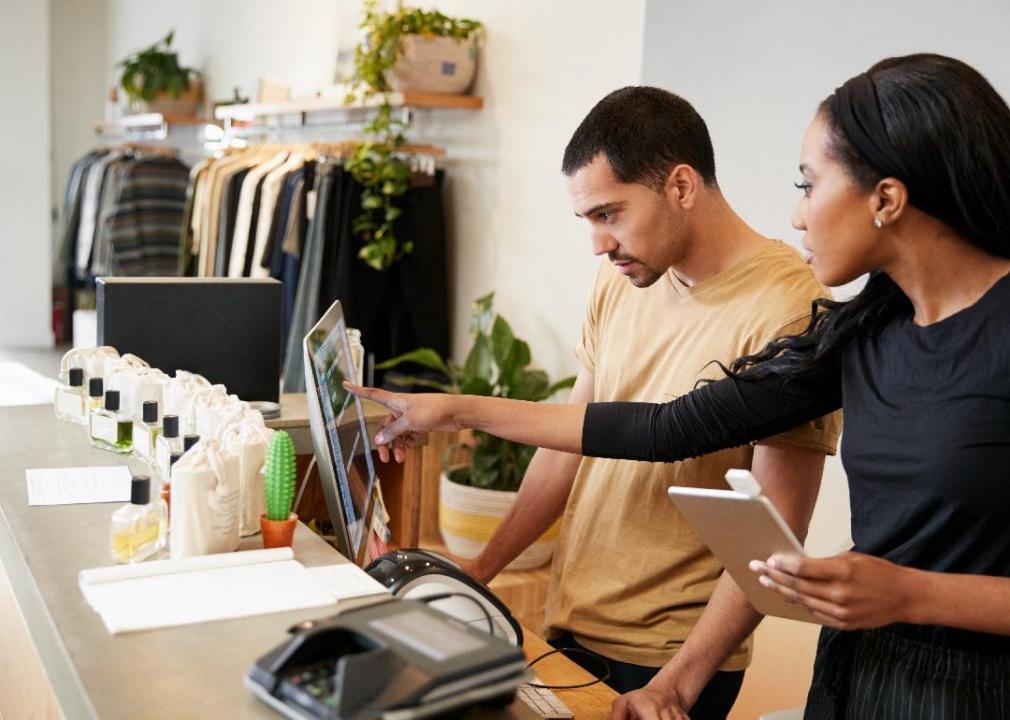 Monkey Business Images // Shutterstock
#8. Retail trade
– Total job openings, December 2022: 1,017,000
— Annual change: -1.8%
— One-month change: +15.2%
— 6.1 job openings per total jobs in the industry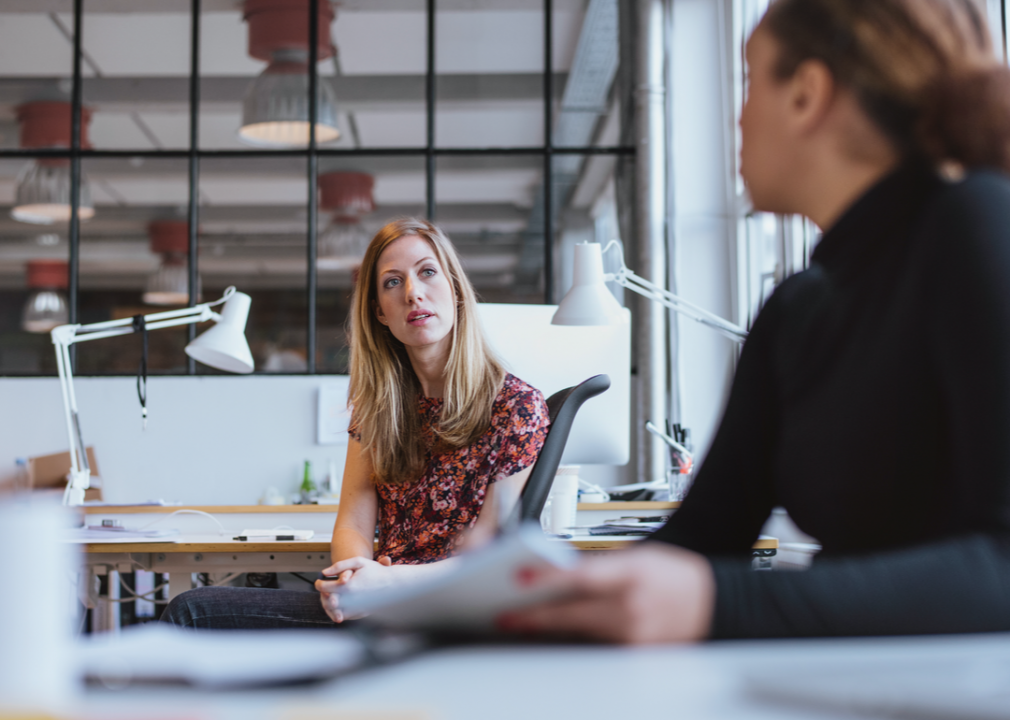 Jacob Lund // Shutterstock
#7. State and local, excluding education
– Total job openings, December 2022: 575,000
— Annual change: -0.3%
— One-month change: +0.9%
— 5.9 job openings per total jobs in the industry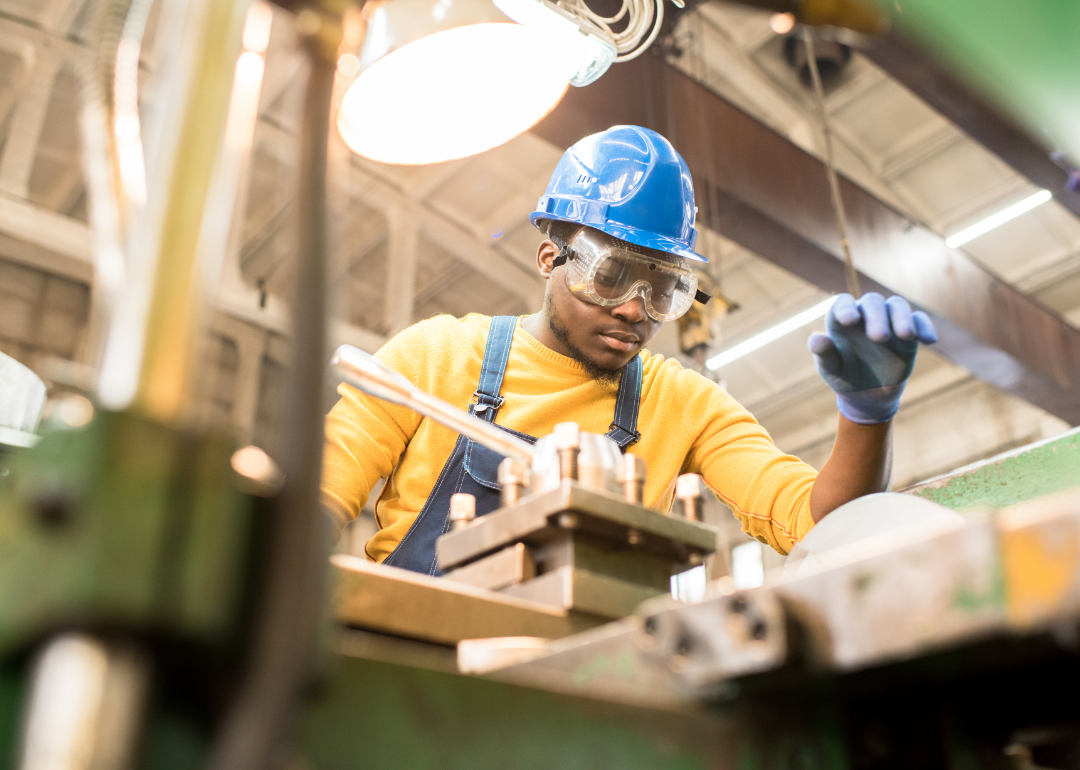 Canva
#6. Manufacturing
– Total job openings, December 2022: 764,000
— Annual change: +2.4%
— One-month change: -4.9%
— 5.6 job openings per total jobs in the industry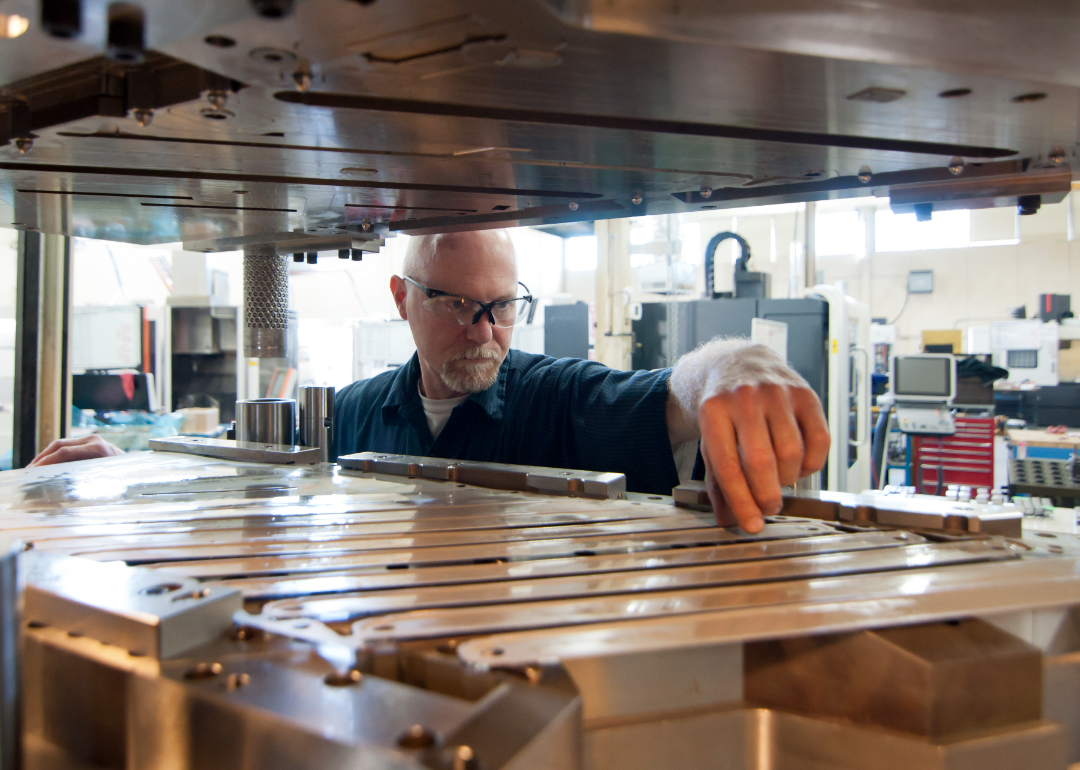 Canva
#5. Durable goods
– Total job openings, December 2022: 473,000
— Annual change: +12.1%
— One-month change: -5.8%
— 5.5 job openings per total jobs in the industry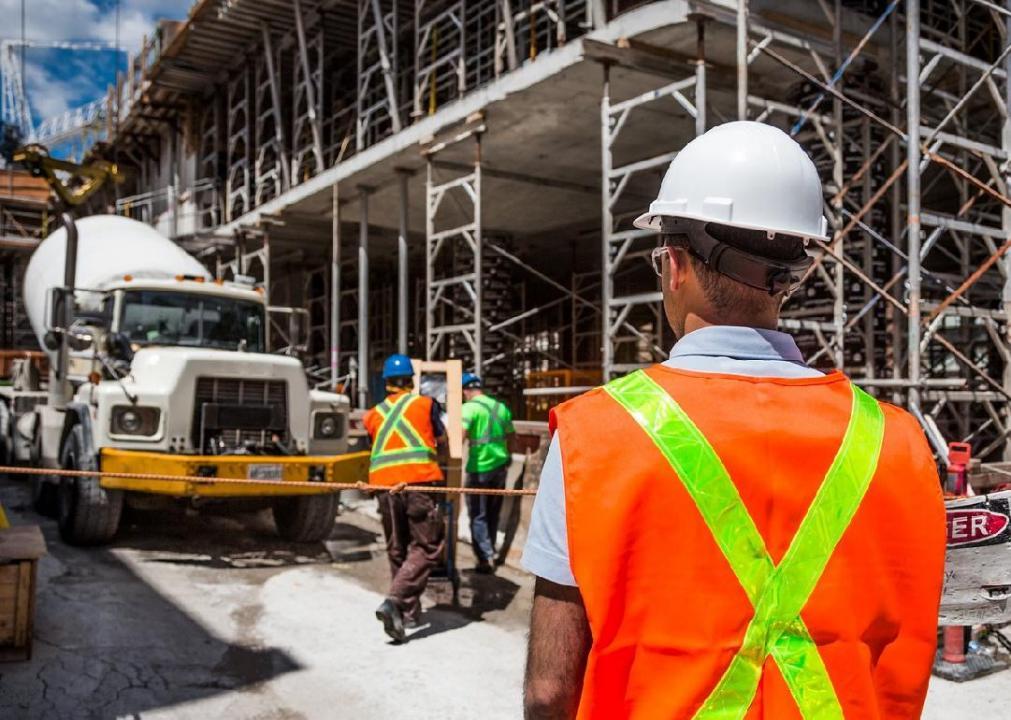 Pixabay
#4. Construction
– Total job openings, December 2022: 413,000
— Annual change: +15.0%
— One-month change: +24.8%
— 5 job openings per total jobs in the industry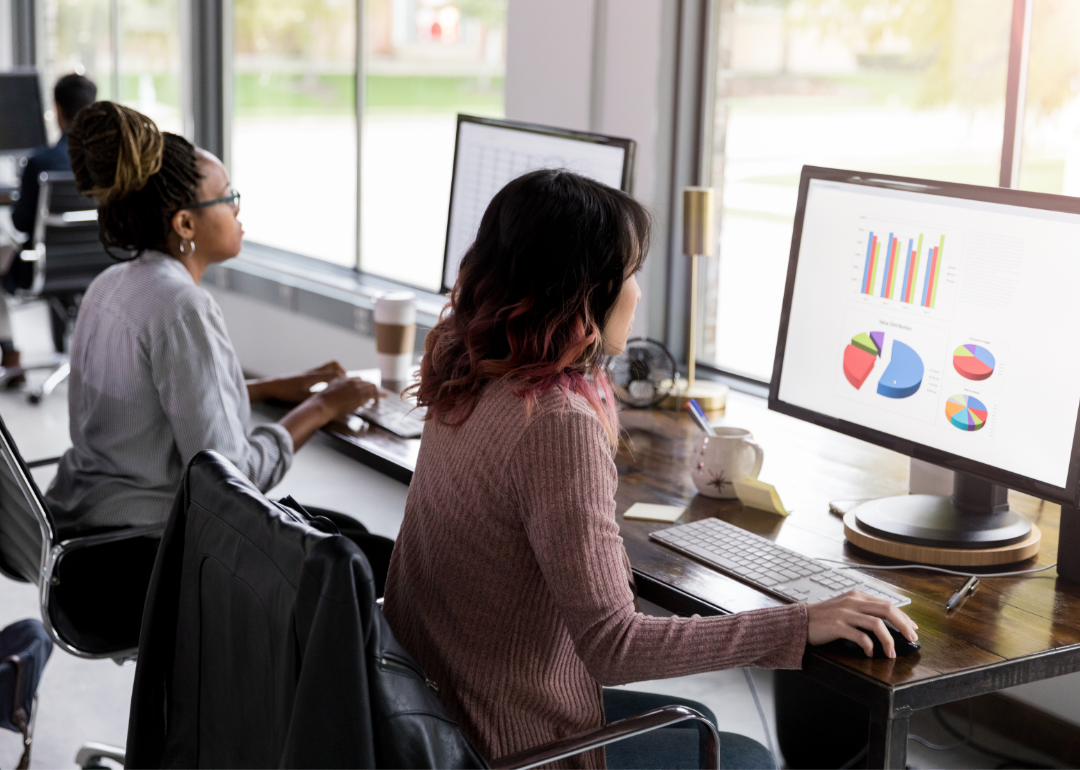 Canva
#3. Finance and insurance
– Total job openings, December 2022: 424,000
— Annual change: +19.4%
— One-month change: +9.0%
— 6 job openings per total jobs in the industry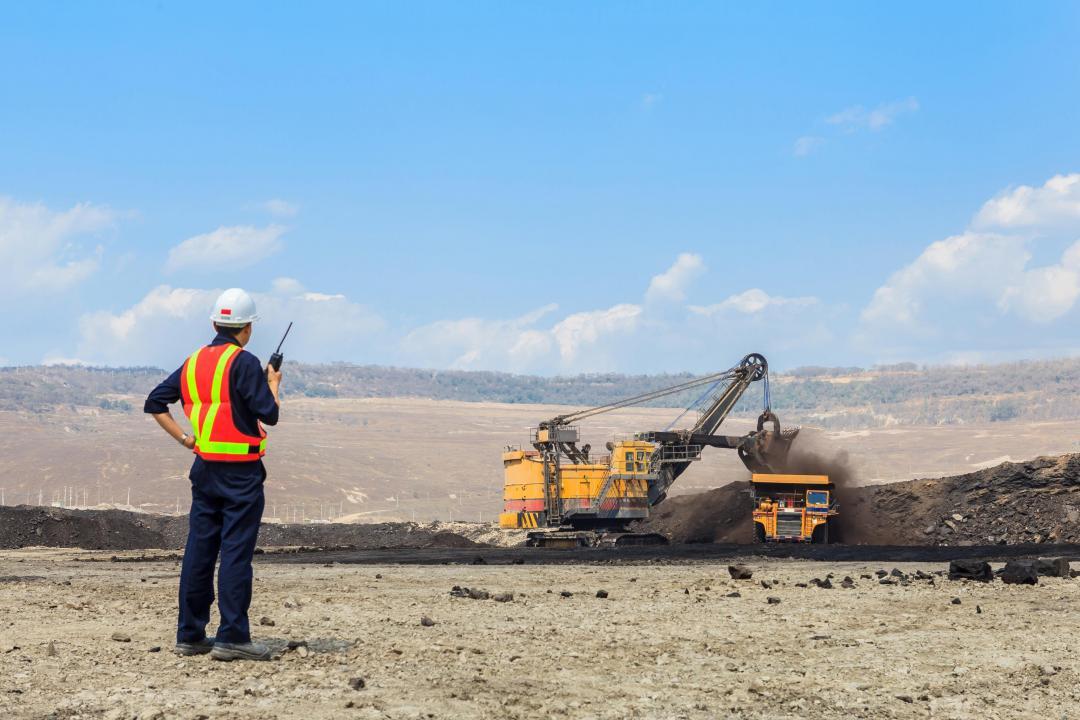 Canva
#2. Mining and logging
– Total job openings, December 2022: 41,000
— Annual change: +20.6%
— One-month change: +7.9%
— 6 job openings per total jobs in the industry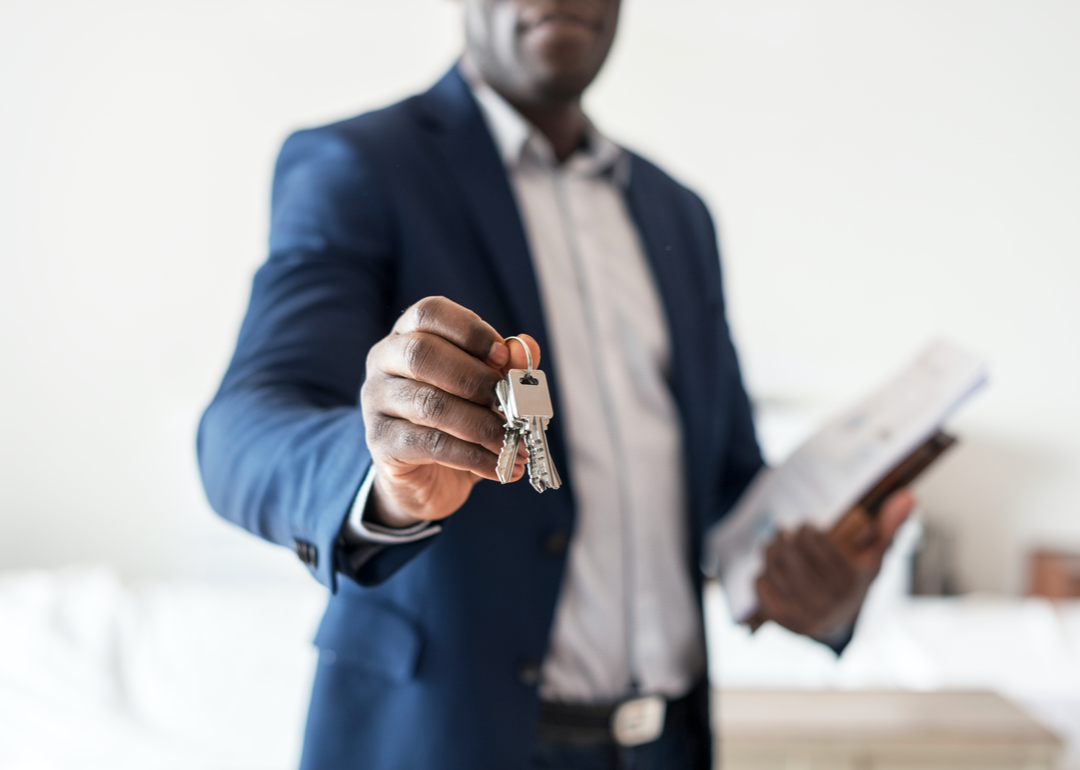 rawpixel.com // Shutterstock
#1. Real estate and rental and leasing
– Total job openings, December 2022: 157,000
— Annual change: +36.5%
— One-month change: -12.3%
— 6.2 job openings per total jobs in the industry
More Stacker National