Lowest-rated TV show released the year you were born
Published 4:30 pm Monday, February 6, 2023

Miller-Milkis-Boyett Productions
Lowest-rated TV show released the year you were born
Maybe you know what television shows aired the year you were born. But do you know what kind of show it would need to be to snag the bottom of the ranks? Maybe it's subpar acting, unbelievable plotlines, amateur production value, horrible writing, sensationalism, or perhaps it's new concepts audiences are not yet ready for at the time. Ratings are a mysterious game, as this list will show.
Stacker analyzed IMDb data on English-language TV shows and ranked the lowest-rated for each year. To qualify, the show had to have an IMDb user rating and a premiere date in the year given. For shows before 1990, a minimum threshold of 250 votes was used. For shows past 1990, the minimum vote threshold was 1,000. Data were included from IMDb from 1951 up through Jan. 23, 2022.
No genre was spared, from television talk shows to animated series, this list includes a reality television empire based around the antics of a celebrity Hollywood family, an early sci-fi anthology, a silly sitcom about a talking car, and a British soap opera (or several!). Some shows aired for one season, while others remained on TV for decades. Many started off on the right foot and derailed somewhere along the way; others had a rocky start and improved, becoming cultural forces whose legacy is still tangible today.
Keep reading to see which of your favorite shows (or the shows you loved to hate) made the top slot for one of the last 72 years.
You may also like: Major TV debuts from the year you were born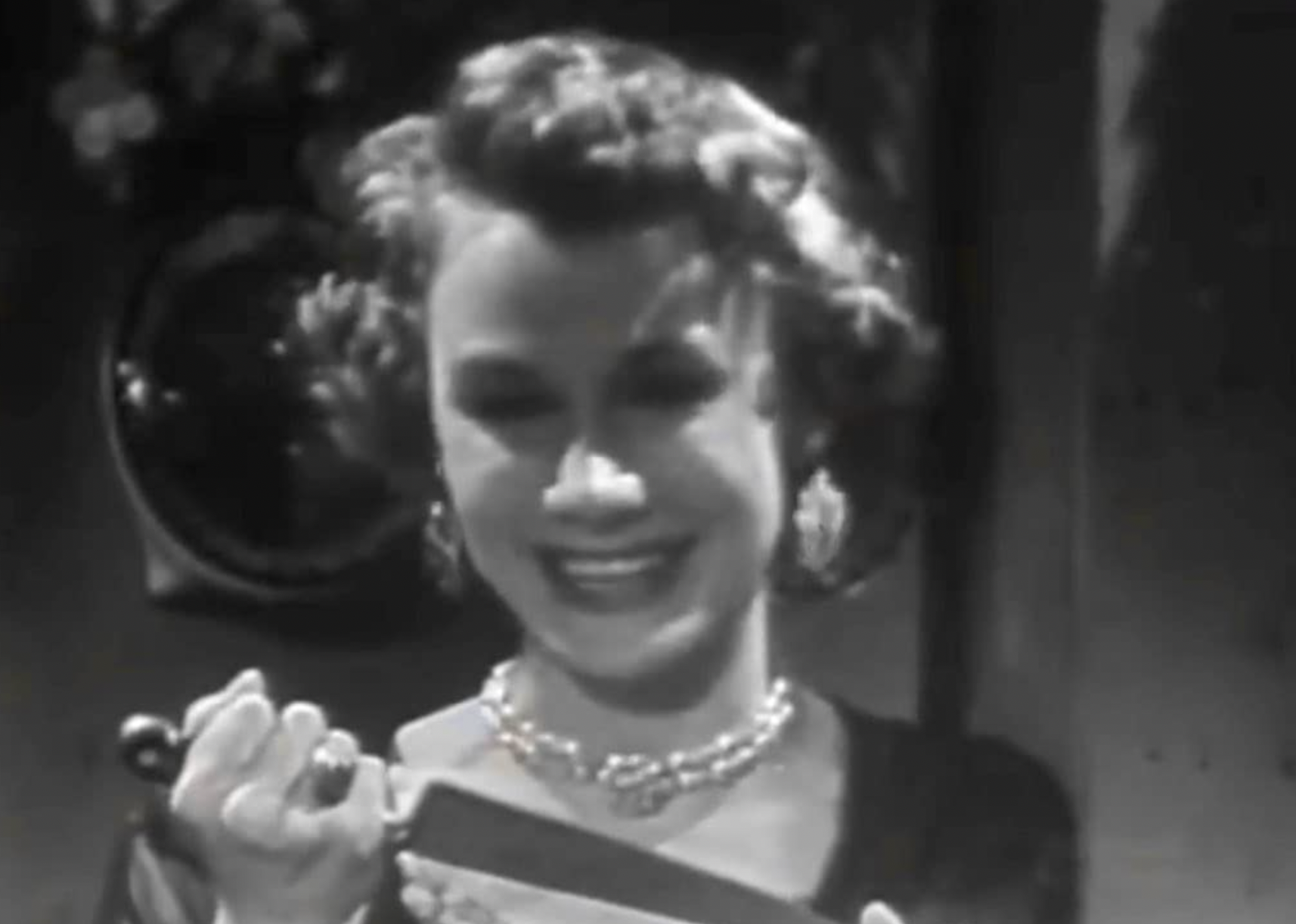 George F. Foley Productions
1951: Tales of Tomorrow
– IMDB user rating: 7.1
– Votes: 385
Referred to as "the granddaddy of all the television science fiction" by "The Twilight Zone" creator Rod Serling, "Tales of Tomorrow" was among the first science fiction anthology series. Famous for its adaptations of classic sci-fi stories like "Frankenstein," the show evolved from the collaboration of science fiction greats, including Arthur C. Clarke and Ray Bradbury.
NBC News
1952: Today
– IMDB user rating: 4.6
– Votes: 2,250
"Today, Jan. 14, 1952. 7 a.m. Eastern Standard Time." These words marked the beginnings of morning television in the United States, and the "Today" show included interviews, news, weather reports, and human interest stories. Initially, viewers were a bit taken aback by the idea of watching television in the morning during the time reserved for eating breakfast and preparing for the day, though it appears Americans have adjusted.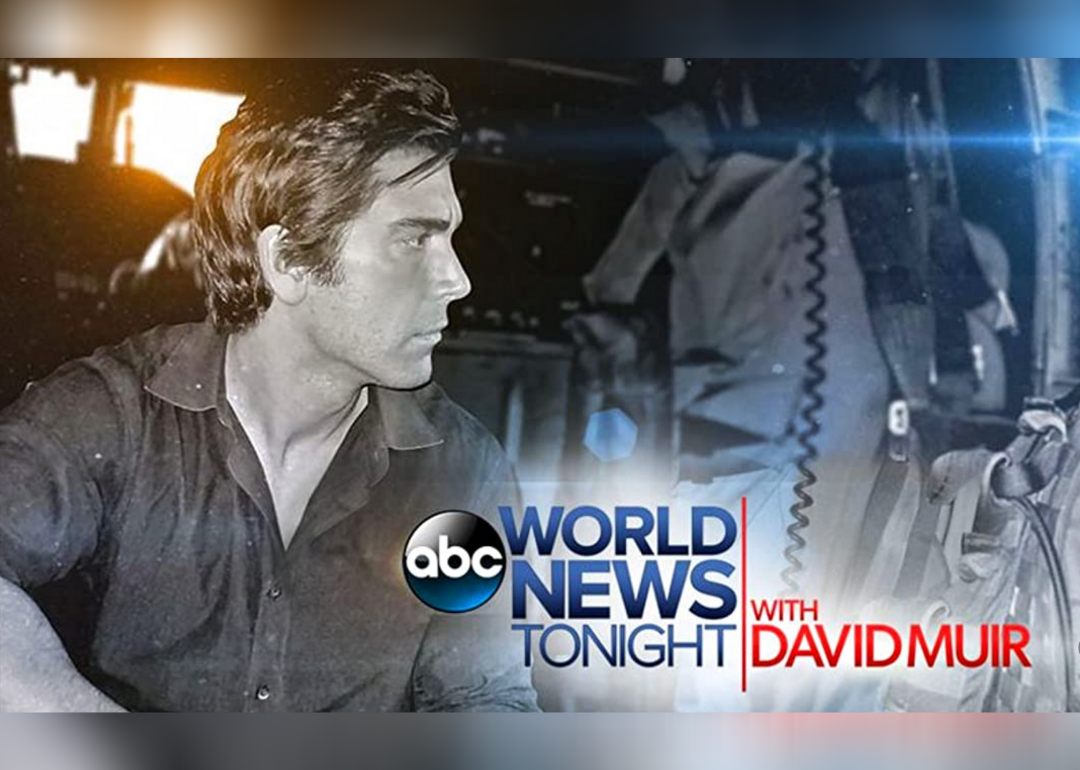 ABC News
1953: ABC World News Tonight
– IMDB user rating: 5.8
– Votes: 362
This long-running network evening news program has had several anchors and many different titles since its debut. Despite the dwindling power of the three big networks due to the rise of cable in the 2000s, ABC News continues to offer coverage of top events nationally and globally, now anchored by David Muir.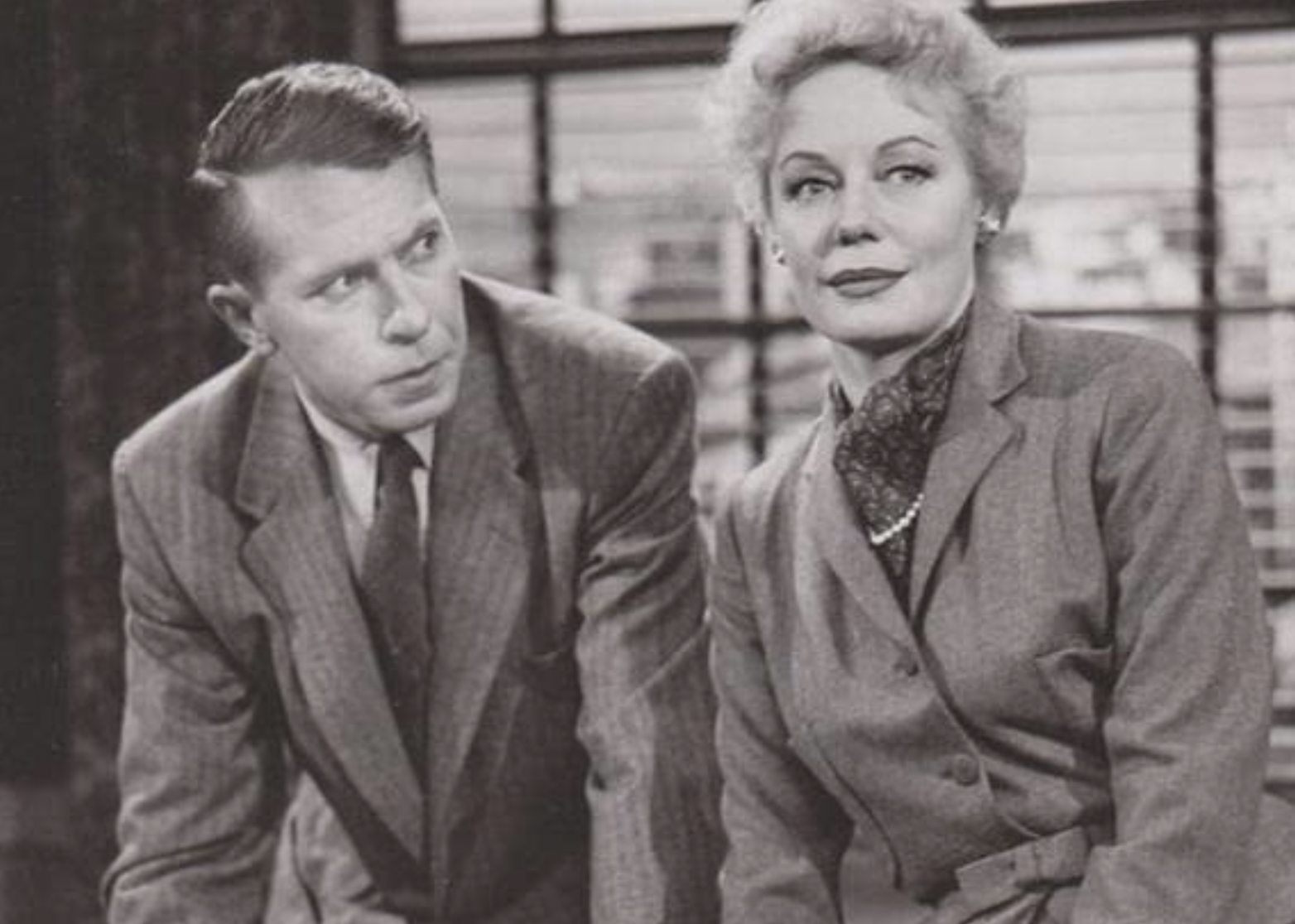 CBS
1954: The Secret Storm
– IMDB user rating: 5.2
– Votes: 261
This soap opera ran for 20 years and followed the life and misfortunes of the unlucky Ames family. Eventually, the series was canceled by CBS and replaced by the celebrity game show "Tattletales."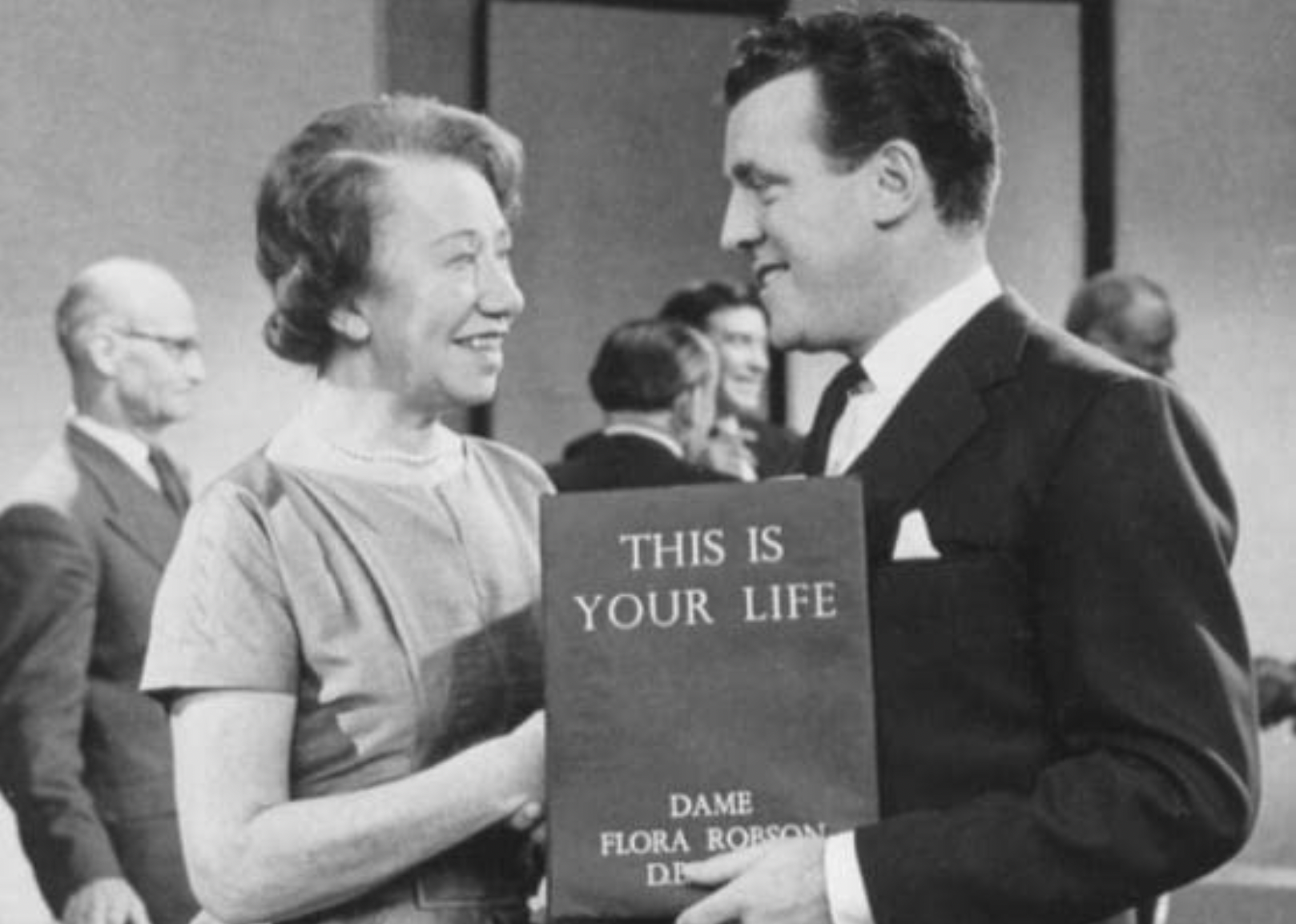 Thames Television International
1955: This Is Your Life
– IMDB user rating: 6.6
– Votes: 277
"This Is Your Life" was a British documentary series inspired by the American series of the same name. The show followed the host, often in disguise, as he surprised celebrities and regular people with details about their lives. They would then sit down in the studio where the subject was treated to guest appearances by various people from their lives. The show ran for 43 seasons.
You may also like: When 20 popular shows jumped the shark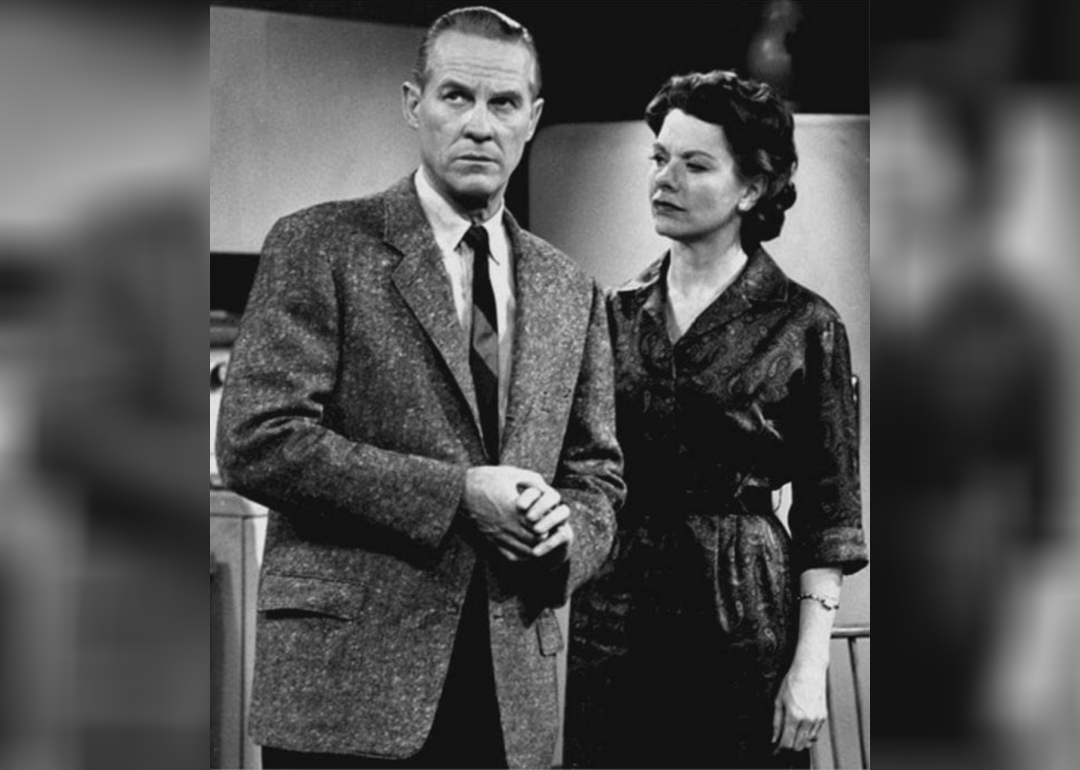 Procter & Gamble Productions (PGP)
1956: As the World Turns
– IMDB user rating: 6.2
– Votes: 2,132
Soap operas were a popular form of entertainment in the 1950s when "As the World Turns" premiered. The show was created by Irna Phillips (who also created "Another World" and "Guiding Light") and focused on two families in the fictional town of Oakdale, somewhere in the Midwest. Like many soap operas, the plotlines were often less than believable, and in the show's later years, many fans lost interest, saying the show's quality suffered.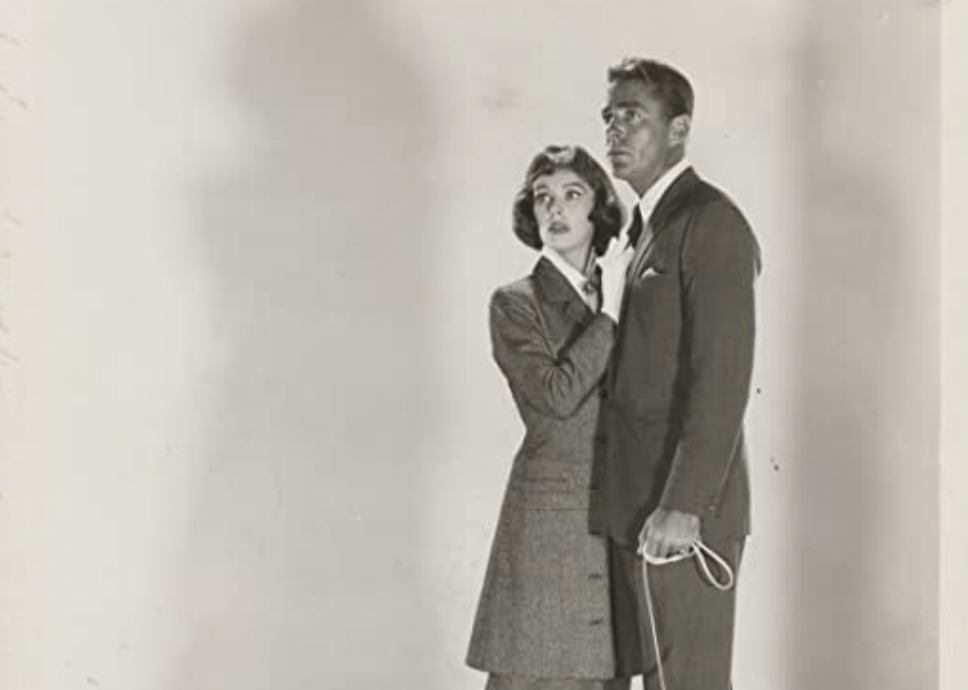 Clarington Productions
1957: The Thin Man
– IMDB user rating: 7.1
– Votes: 260
This short-lived mystery series was based on the Dashiell Hammett novel of the same name, originally published in Redbook magazine in December 1933. It featured an ex-private detective and his wife, who together solve mysteries and get dragged into various hijinks. "The Thin Man" was the first television show produced by the iconic Hollywood production company MGM.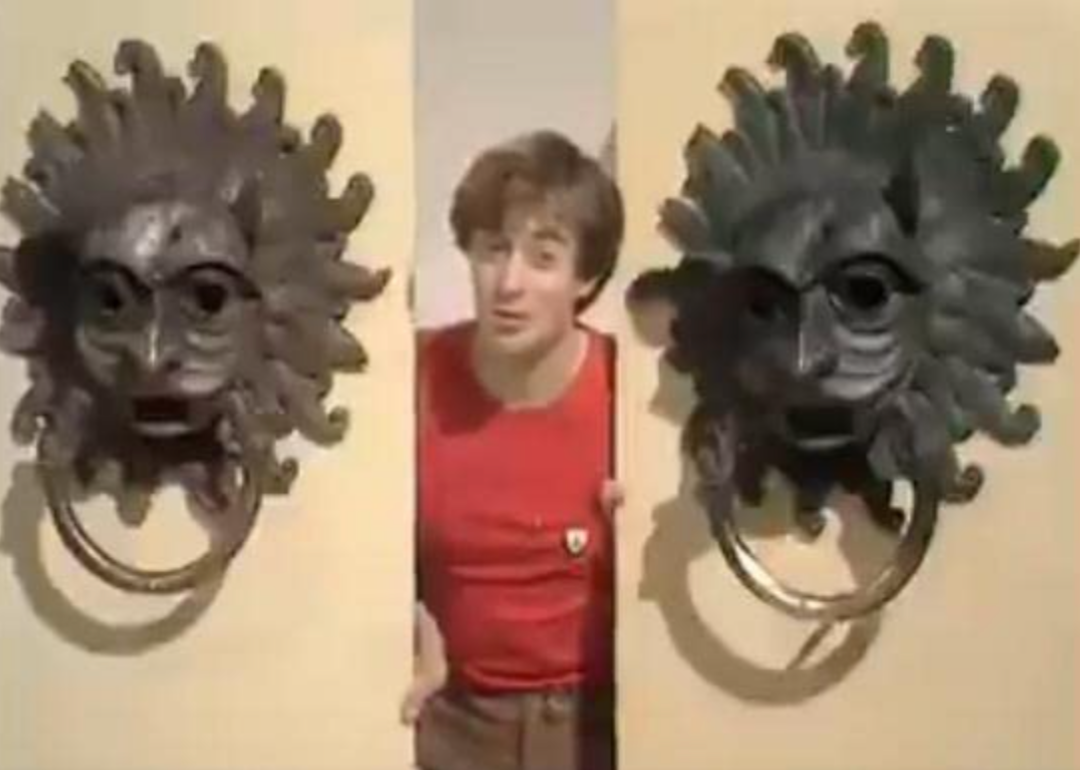 British Broadcasting Corporation (BBC)
1958: Blue Peter
– IMDB user rating: 6.5
– Votes: 564
"Blue Peter" is the longest-running children's show in the world. The British series is considered by many to be far more than a television show. Throughout the past several years though, many viewers and critics feel the once-popular show has lost its luster.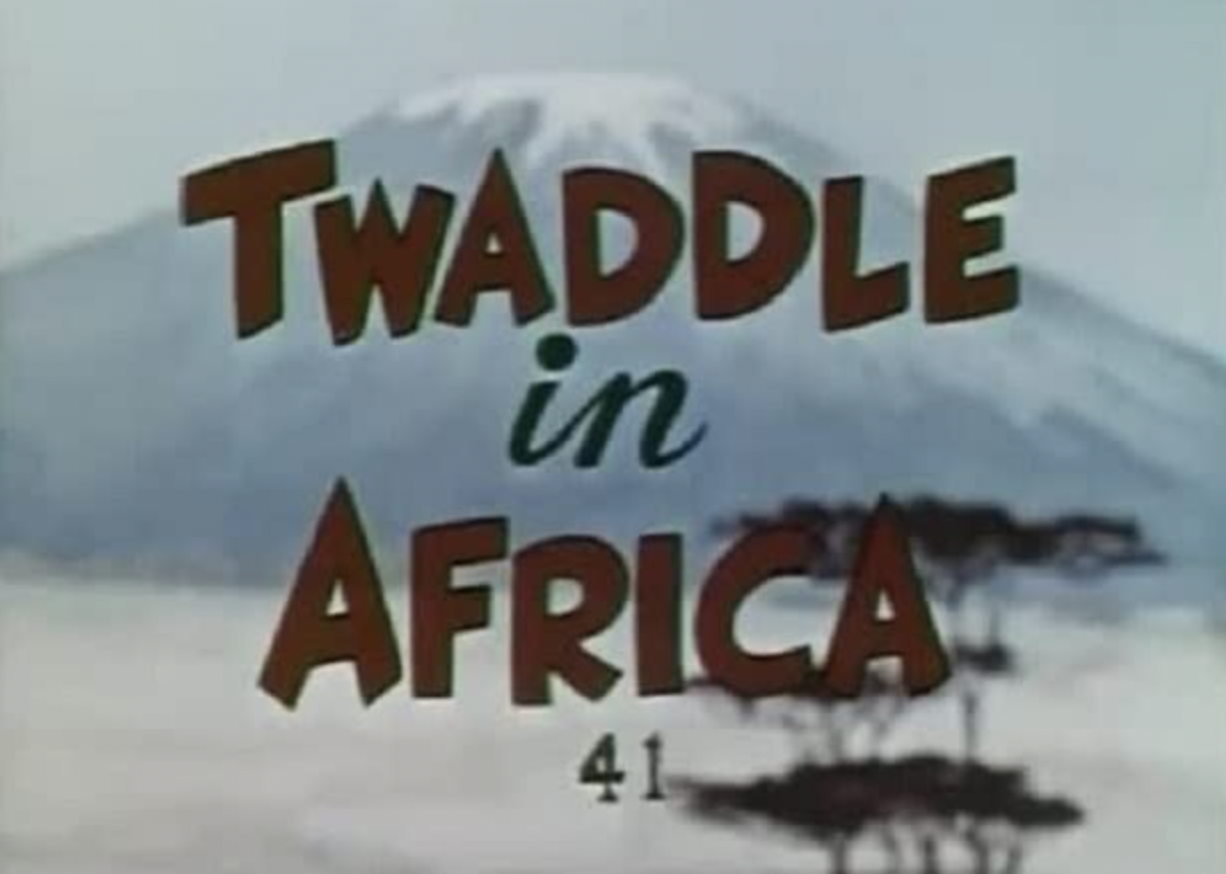 Cambria Studios Productions
1959: Clutch Cargo
– IMDB user rating: 5.5
– Votes: 256
"Clutch Cargo" is an animated series that follows an adventurer, his sidekick, and his dog as they travel the world. In animation history, the show is remembered for pioneering the Syncro-Vox animation technique, in which actors' lips were superimposed on the animated character drawings to simulate talking and movement on a budget. While innovative, the effect of the animation was uncanny and unconvincing—even for the time.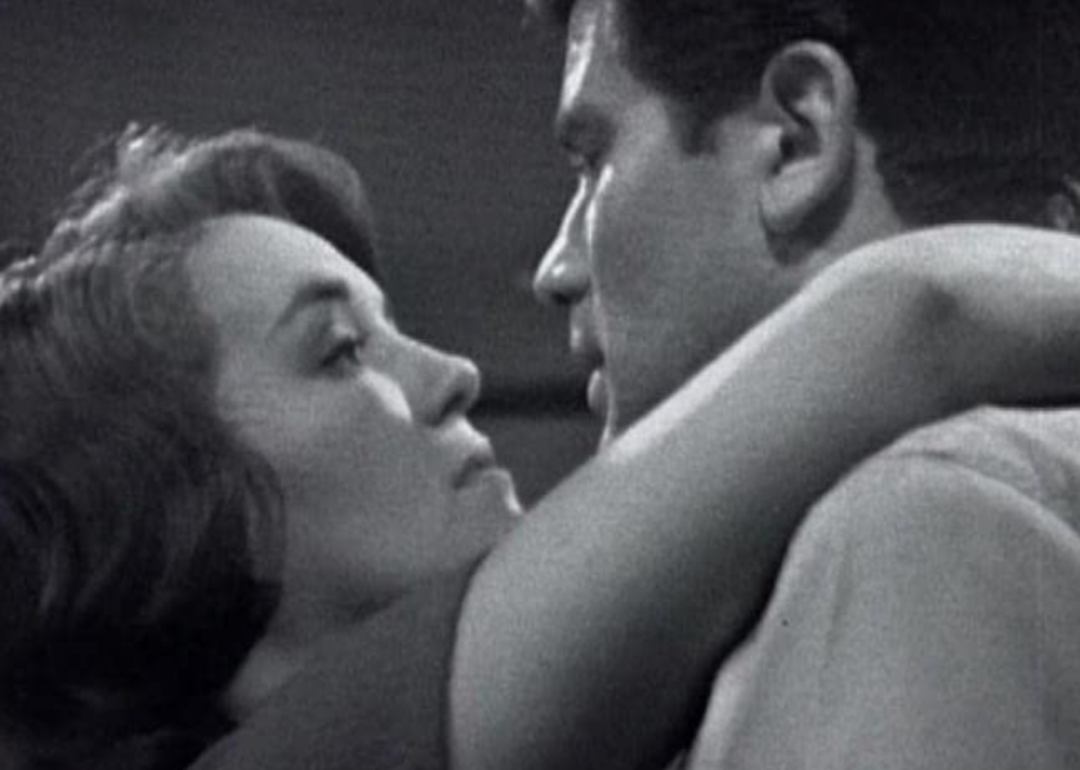 Granada Television
1960: Coronation Street
– IMDB user rating: 5.6
– Votes: 5,613
According to "The Guinness Book of World Records," this British show is the longest-running television soap opera. It tells the story of a group of working-class people living in Manchester, England. The show was only supposed to air for 13 weeks but has since well exceeded expectations.
You may also like: 50 best Netflix original series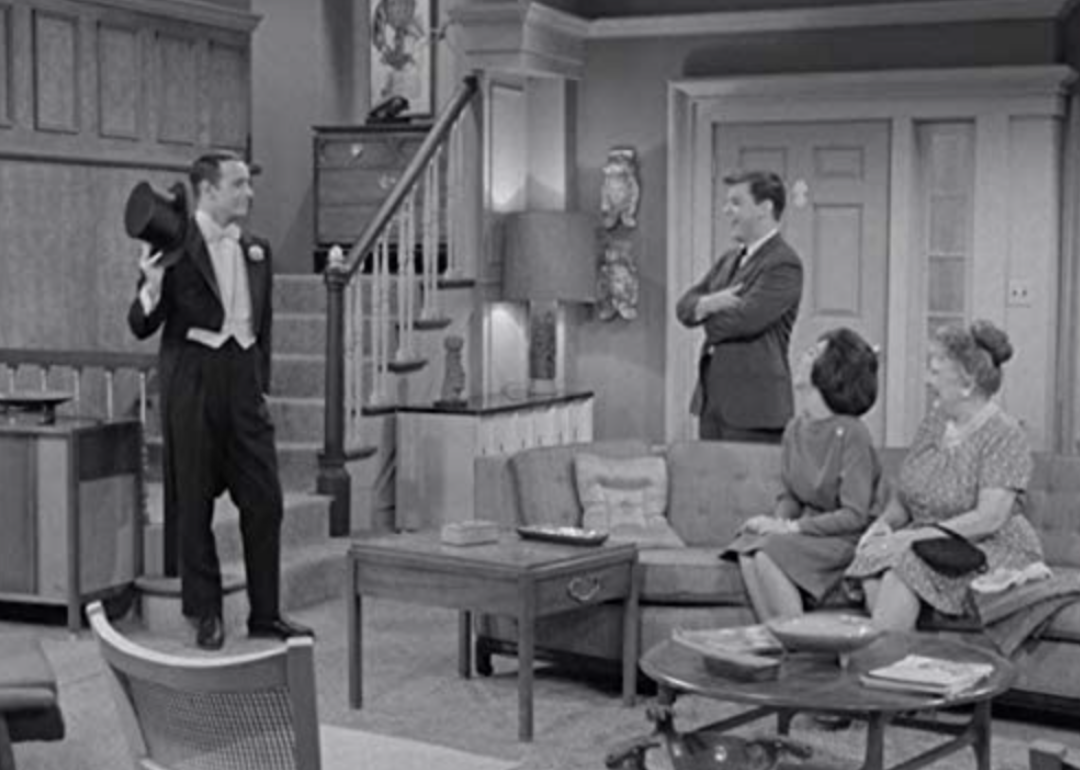 Bellmar Enterprises
1961: The Joey Bishop Show
– IMDB user rating: 6.5
– Votes: 336
"The Joey Bishop Show" starred Joey Bishop as Joey Barnes, a TV talk show host in New York City. Some fans felt the humor fell flat and the show, a spinoff of "The Danny Thomas Show," shifted networks going from being aired in color on NBC to black and white on CBS. In the early 1960s, the airwaves were saturated with similar sitcoms.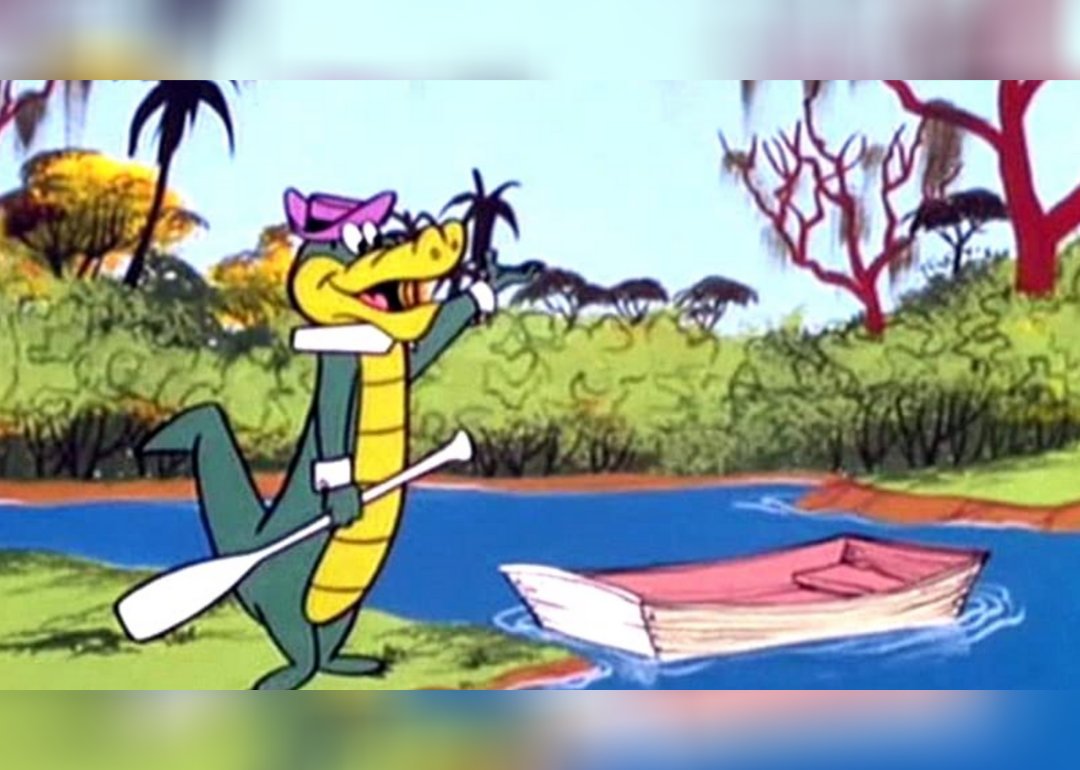 Hanna-Barbera Productions
1962: Wally Gator
– IMDB user rating: 6.3
– Votes: 664
This Hanna-Barbera show featured the adventures of an animated alligator. Though many people enjoyed Hanna-Barbera cartoons in the 1960s, Wally featured very similar plots from one episode to the next and was never one of the most popular cartoons from the collection.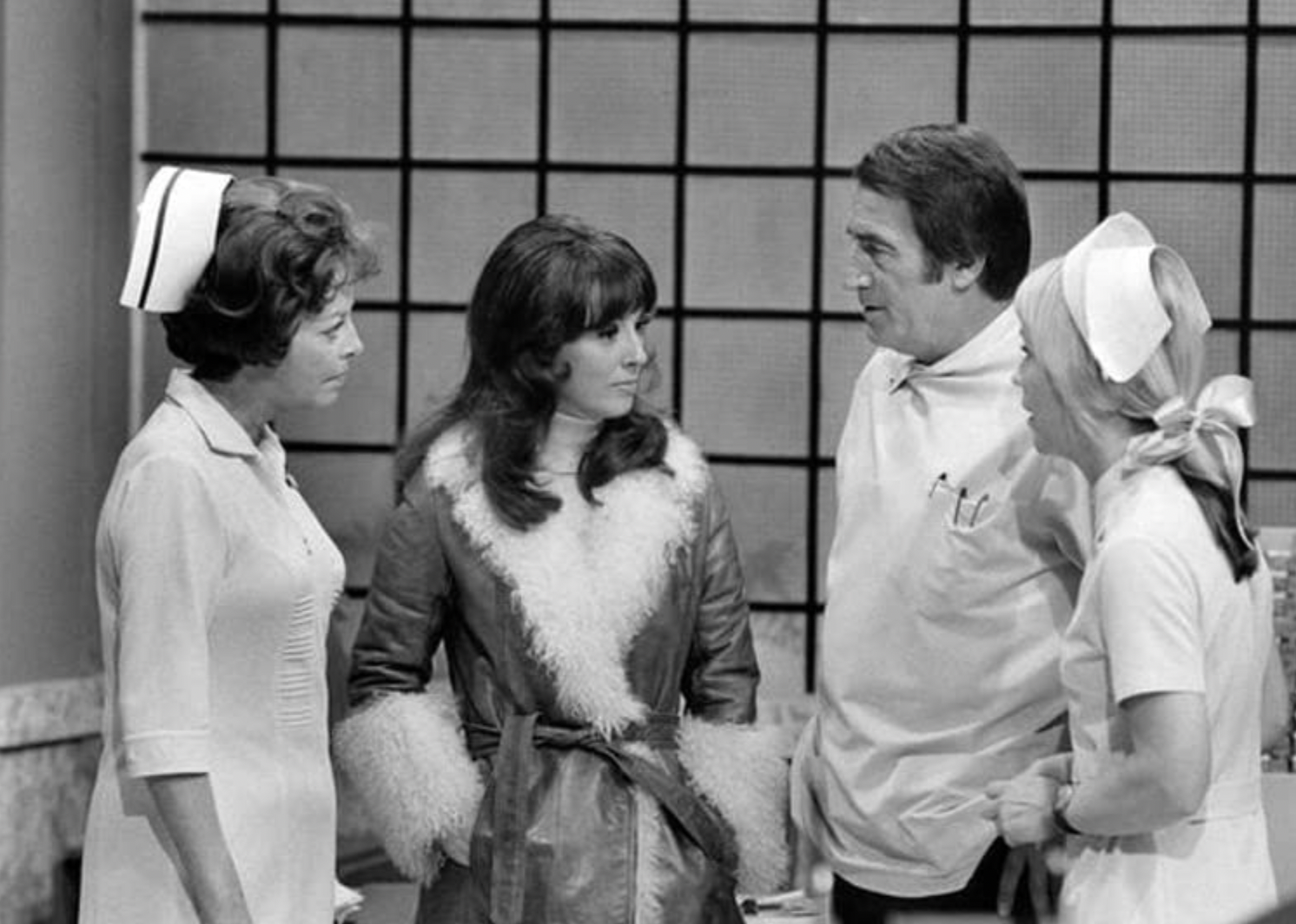 Cinema Vehicles
1963: General Hospital
– IMDB user rating: 6.5
– Votes: 5,121
Still in production today, "General Hospital" holds a Guinness World Record for being one of the longest-running soap operas in history—in 2022, the show's 15,000th episode aired.
Associated Television (ATV)
1964: Crossroads
– IMDB user rating: 4.1
– Votes: 366
This British soap opera focused on a motel owner, her staff, and her children. While it aired until 1988, the budget remained slender throughout the length of the show and affected how many episodes ran each week.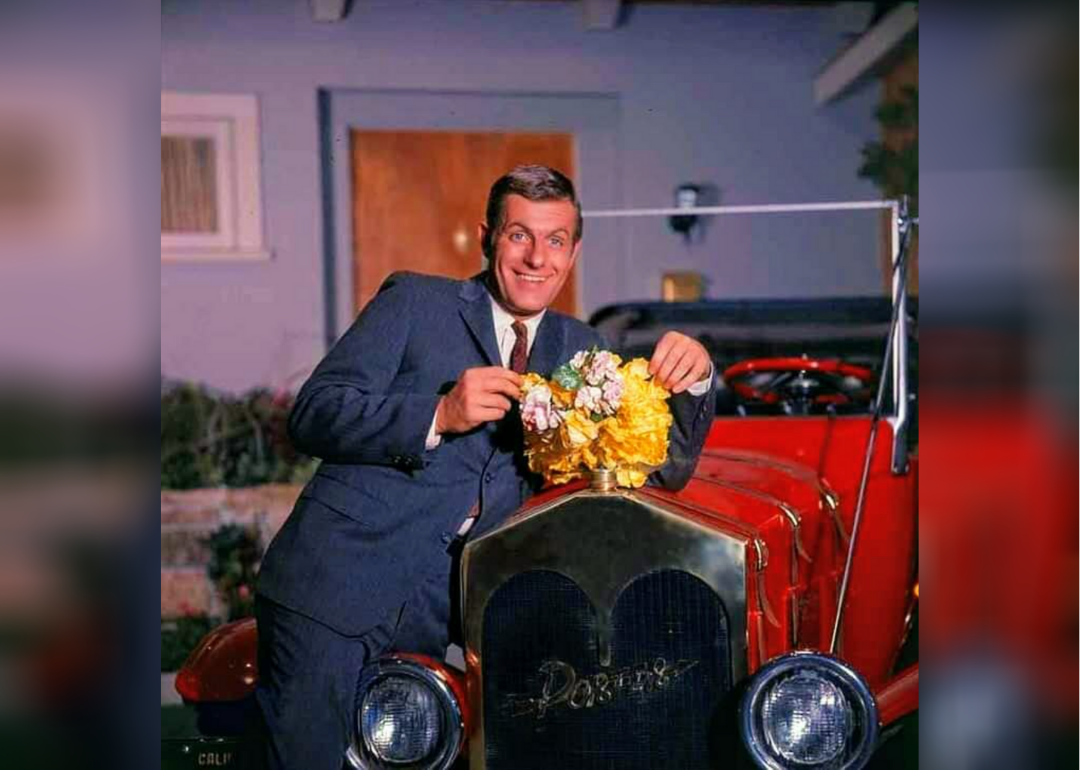 Cottage Industries Inc.
1965: My Mother the Car
– IMDB user rating: 4.6
– Votes: 712
A man's mother is reincarnated as a 1928 Porter automobile and hilarity ensues—or so that's what NBC hoped would happen with "My Mother the Car." Instead, the show starring Jerry Van Dyke ran for just one season and 30 episodes before being canceled. Apparently, the idea of a man's dead mother speaking to him through a car radio was too much for audiences.
You may also like: 50 famous firsts from TV history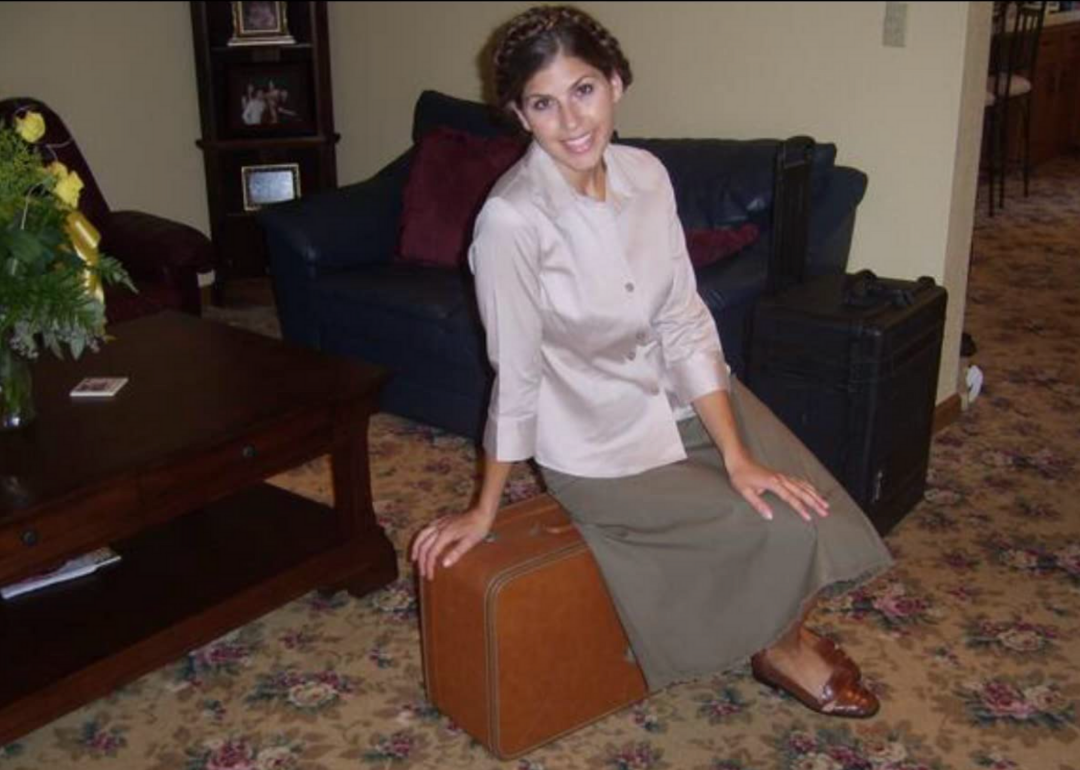 Christian Broadcasting Network (CBN)
1966: The 700 Club
– IMDB user rating: 1.7
– Votes: 952
This Christian talk show starred Pat Robertson and aired on his own Christian Broadcasting Network (CBN). Terry Heaton, a longtime producer for CBN, wrote a book about his relationship with Robertson, the network, and "The 700 Club." In an interview with Vox, Heaton said, "I just want to get it on the record that I participated in something that has turned out to be pretty bad." The show remains on the air, though Robertson is often mired in controversy, most recently for his relationship with Donald Trump.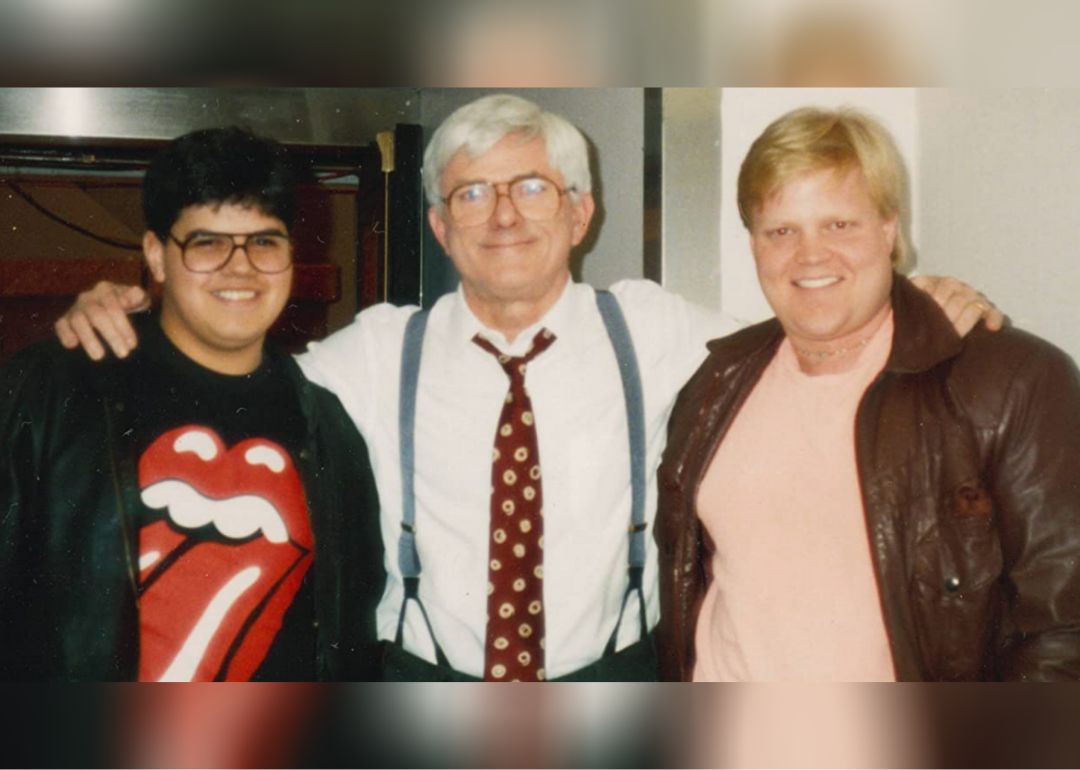 WBBM
1967: Donahue
– IMDB user rating: 6.3
– Votes: 383
Phil Donahue changed daytime talk shows with "Donahue" in 1967 by allowing and encouraging audience participation, and his show was unlike anything on television at the time. Donahue was not afraid of controversial topics, which may have alienated some viewers. Many also blamed the talk show host for the rise of so-called trashy TV.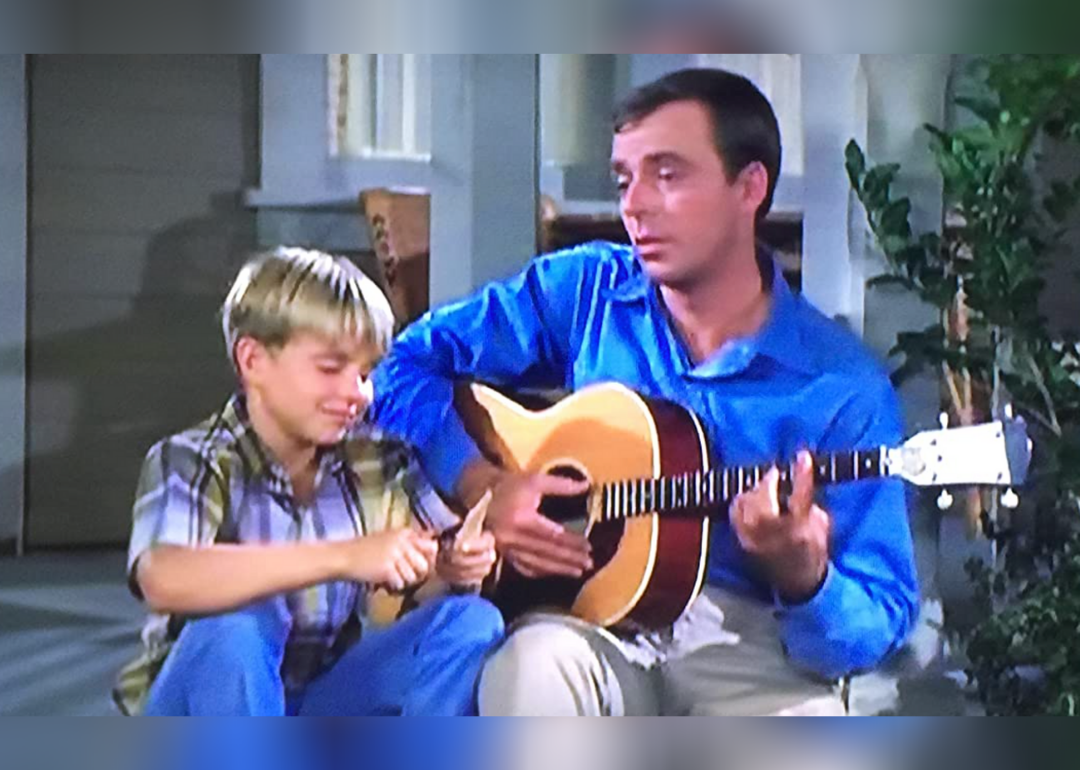 RFD Productions
1968: Mayberry R.F.D.
– IMDB user rating: 5.9
– Votes: 736
"Mayberry R.F.D." brought viewers back to Mayberry when "The Andy Griffith Show" went off the air after eight seasons. It also focused on a local widowed father taking care of his young son and even featured the beloved Aunt Bee as their housekeeper. Many fans found the spinoff a poor replacement and thought it paled in comparison to the original.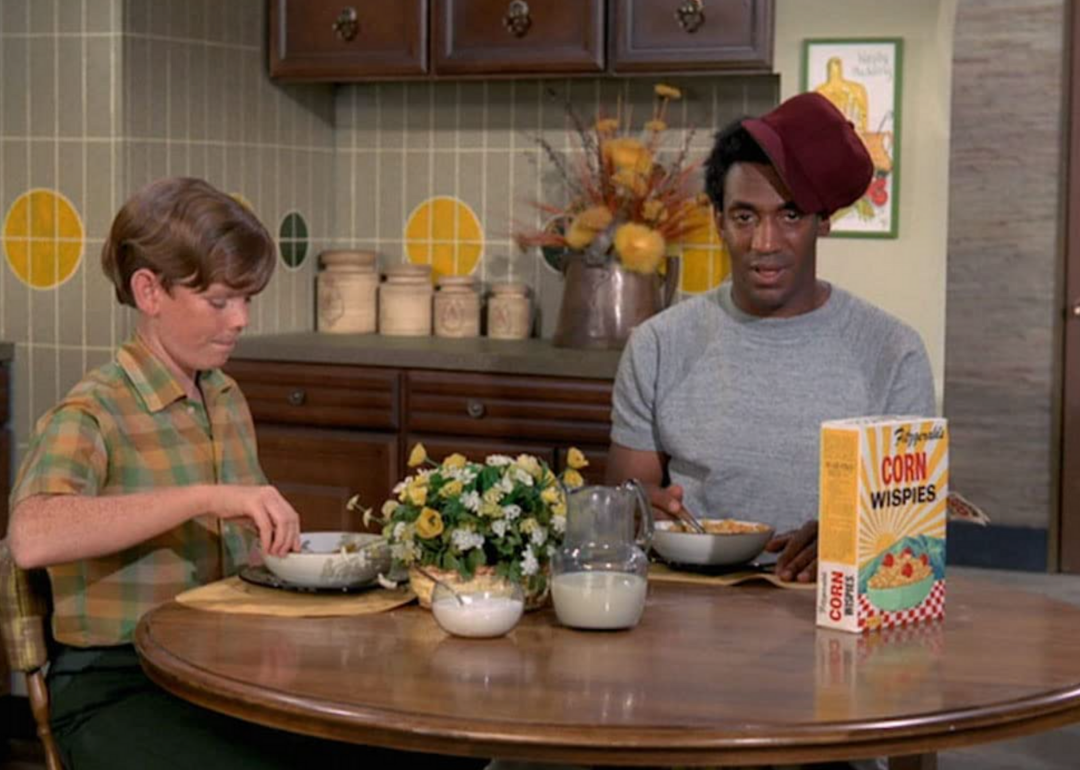 Bill Cosby
1969: The Bill Cosby Show
– IMDB user rating: 6.2
– Votes: 922
This comedy focused on the life and times of Chet Kincaid (Bill Cosby), who lives with his mother, sister-in-law, and brother while teaching gym at an inner-city Los Angeles high school. The show broke ground for African Americans, serving as one of the first sitcoms featuring a stand-up comedian, and topped Nielsen ratings for five of its eight seasons. Despite the cultural impact of the show, it's still difficult to stream it because of the controversy around star Bill Cosby.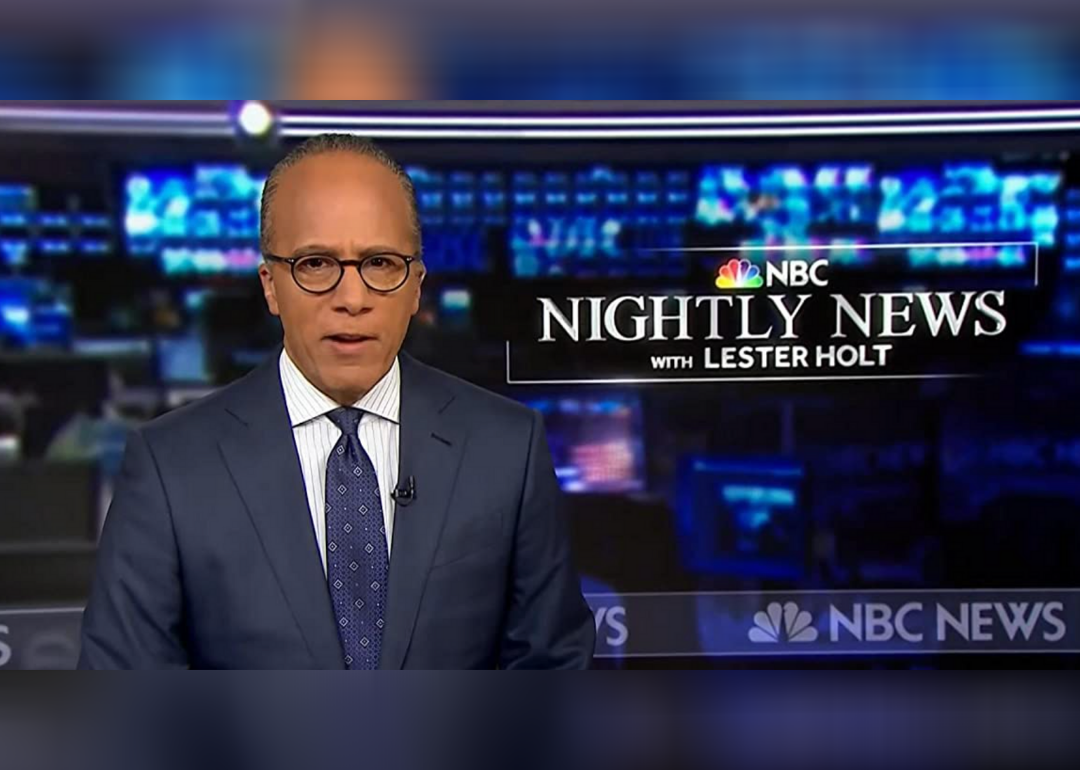 NBC News
1970: NBC Nightly News
– IMDB user rating: 5.9
– Votes: 621
Called "NBC Nightly News" when it first aired, the show started out as the "Camel Newsreel Theatre" and began in 1948 as an unhosted 10-minute filmed report. Since then, it has been anchored by now-household names like David Brinkley, Tom Brokaw, and Brian Williams. In 2015, then-weekend anchor Lester Holt replaced anchor Brian Williams. While the show has been on for several decades, conservative viewers often feel the show leans too far left.
You may also like: 15 famous fictional bars from TV history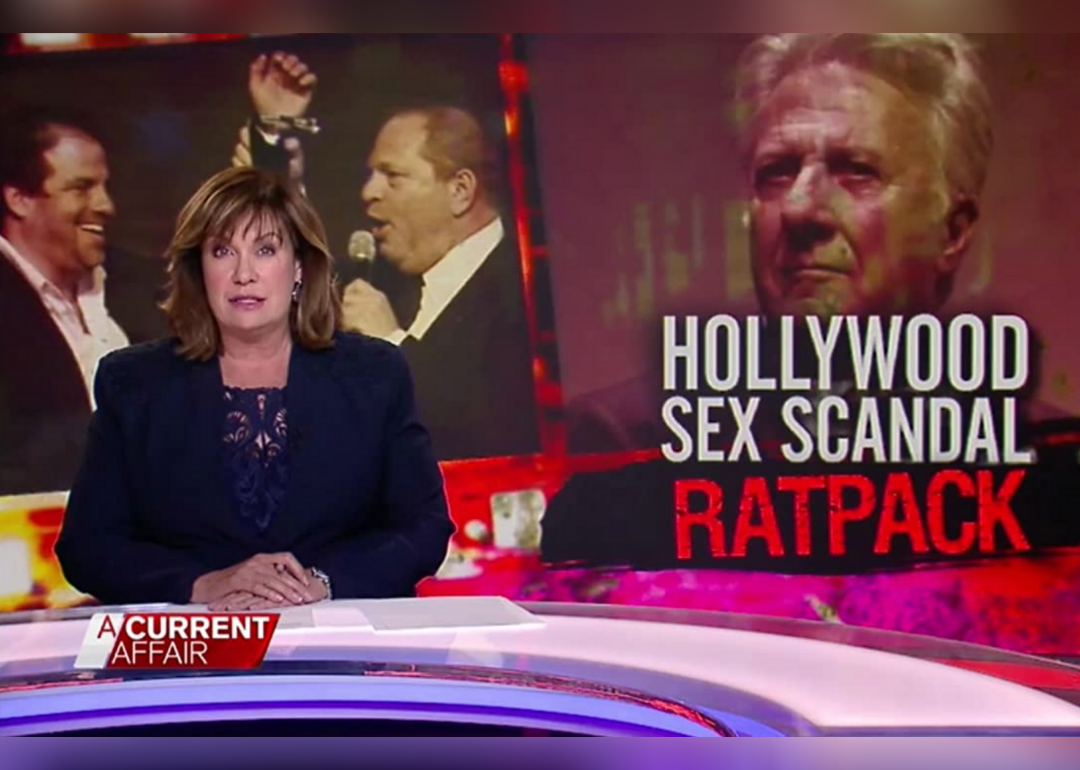 Nine Network Australia
1971: A Current Affair
– IMDB user rating: 2.0
– Votes: 363
This Australian show focuses on current affairs and remains on the air, though many former fans wonder why. The once-serious journalistic news show now fills its 30 minutes with tabloid fodder like diet fads and celebrity news.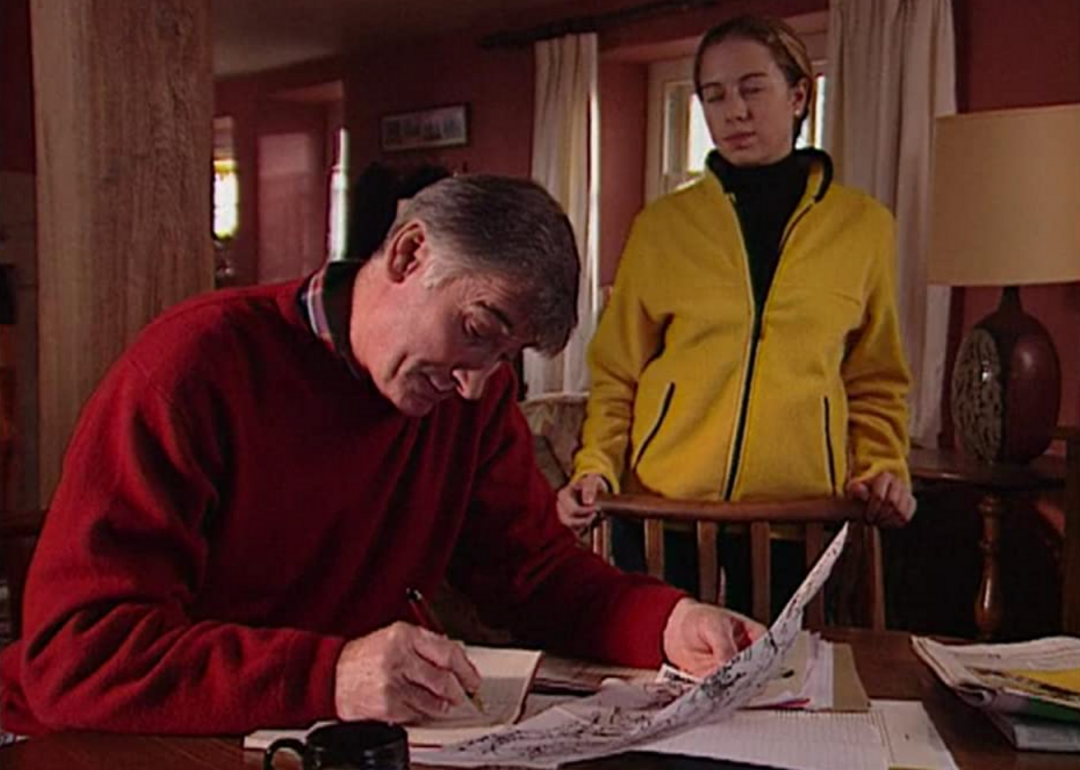 EMG Management
1972: Emmerdale Farm
– IMDB user rating: 4.8
– Votes: 3,301
This British soap opera follows the lives of the residents of a fictional village in England's Yorkshire Dales. Though the show is popular and has been on the air for decades, like many soap operas, it often suffers from bad acting and foolish plotlines. Many fans were also upset when the name of the show changed to "Emmerdale" in 1989.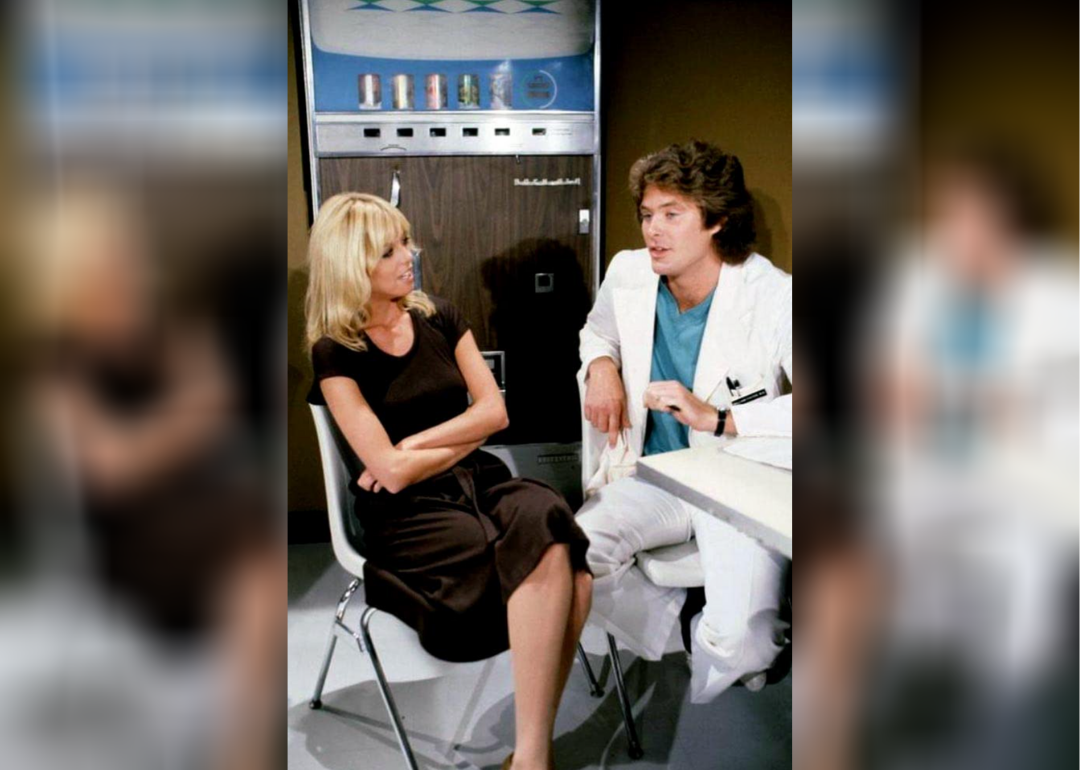 Sony Pictures Television
1973: The Young and the Restless
– IMDB user rating: 5.2
– Votes: 6,398
This long-running American soap opera was recently renewed through 2024. It follows the Abbott and Newman families in the fictional Genoa City. Though it will remain on television, many fans are fed up with the same recycled storylines, the diminished quality of the show, and the continuously outrageous plots.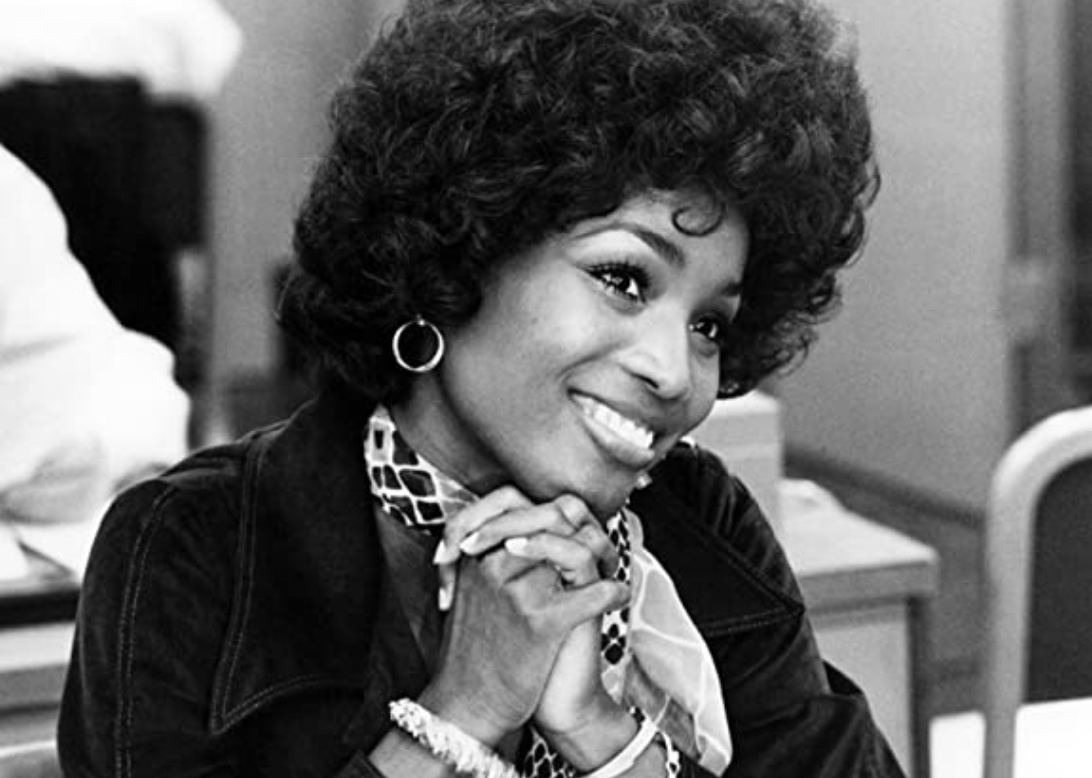 Wolper Productions
1974: Get Christie Love!
– IMDB user rating: 6.3
– Votes: 305
This police drama centered on a Black woman detective, Christie Love, as she went undercover to solve crimes. Originally based on the novel "The Ledger," "Get Christie Love!" only ran for one season, as the star, Teresa Graves, became a Jehovah's Witness and left Hollywood shortly after to focus on religion.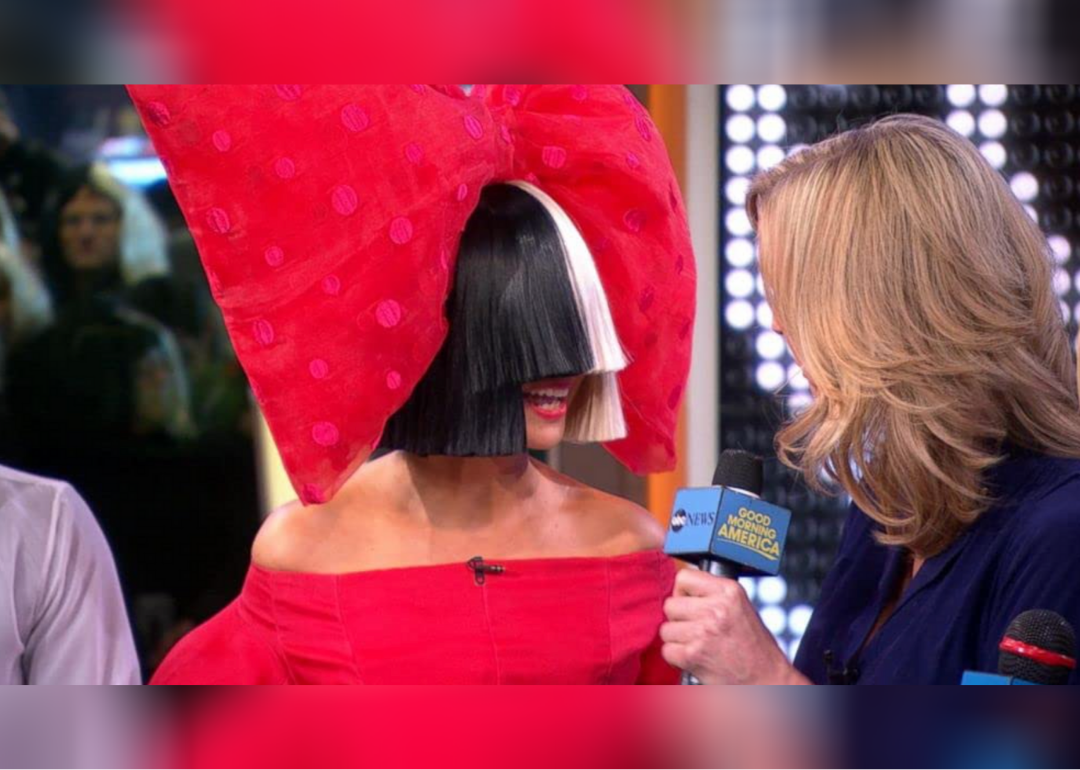 American Broadcasting Company (ABC)
1975: Good Morning America
– IMDB user rating: 4.5
– Votes: 1,846
ABC's morning show "Good Morning America" vies for the most-watched morning show week after week. As popular as the show is, fans often complain about everything from anchor Michael Strahan to biased reporting.
You may also like: 100 best TV episodes of all time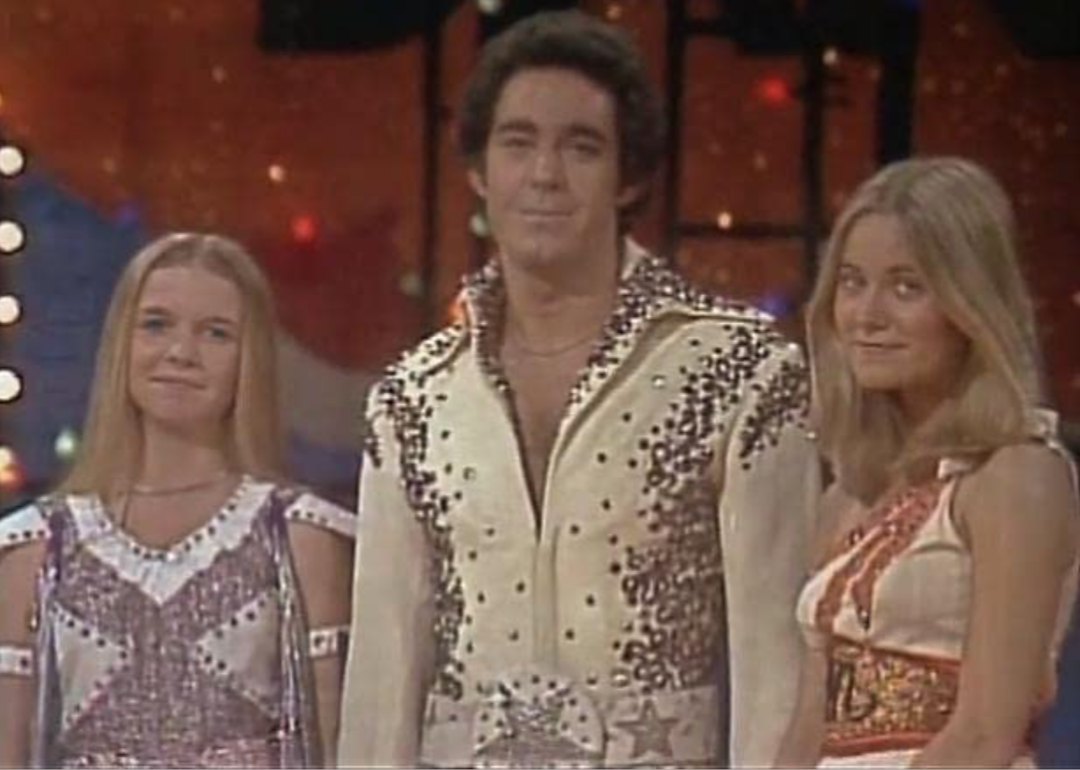 Sid & Marty Krofft Television Productions
1976: The Brady Bunch Variety Hour
– IMDB user rating: 3.6
– Votes: 462
"The Brady Bunch" went off the air in 1974, but the family decided to keep on moving with a show that featured them singing, dancing, and performing comedy skits. Everyone returned for the ill-fated comedy/musical extravaganza except for the original Jan Brady, who was recast. While the family gave it the old Brady try, even luring big-name special guests like Lee Majors and Farrah Fawcett, the show only lasted nine episodes before the Brady Bunch faded off into sitcom syndication.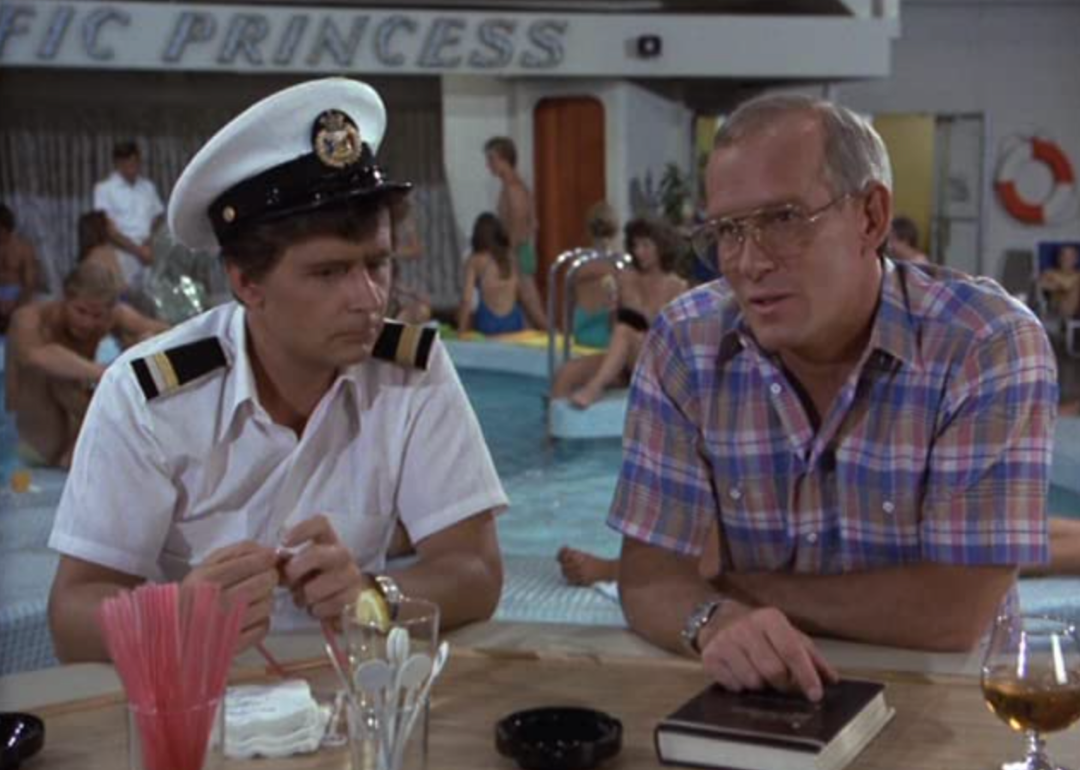 Aaron Spelling Productions
1977: The Love Boat
– IMDB user rating: 6.2
– Votes: 12,114
1977 was an epic year for TV, with an amazing primetime lineup that included "The Carol Burnett Show," "Family," "Welcome Back, Kotter," and "Wonder Woman." "The Love Boat" featured the adventures of the crew of a cruise ship and its many guests, who were often played by famous television and movie stars. While this Aaron Spelling show was fun, the plotlines were predictable and often foolish, and the stories tied up too neatly.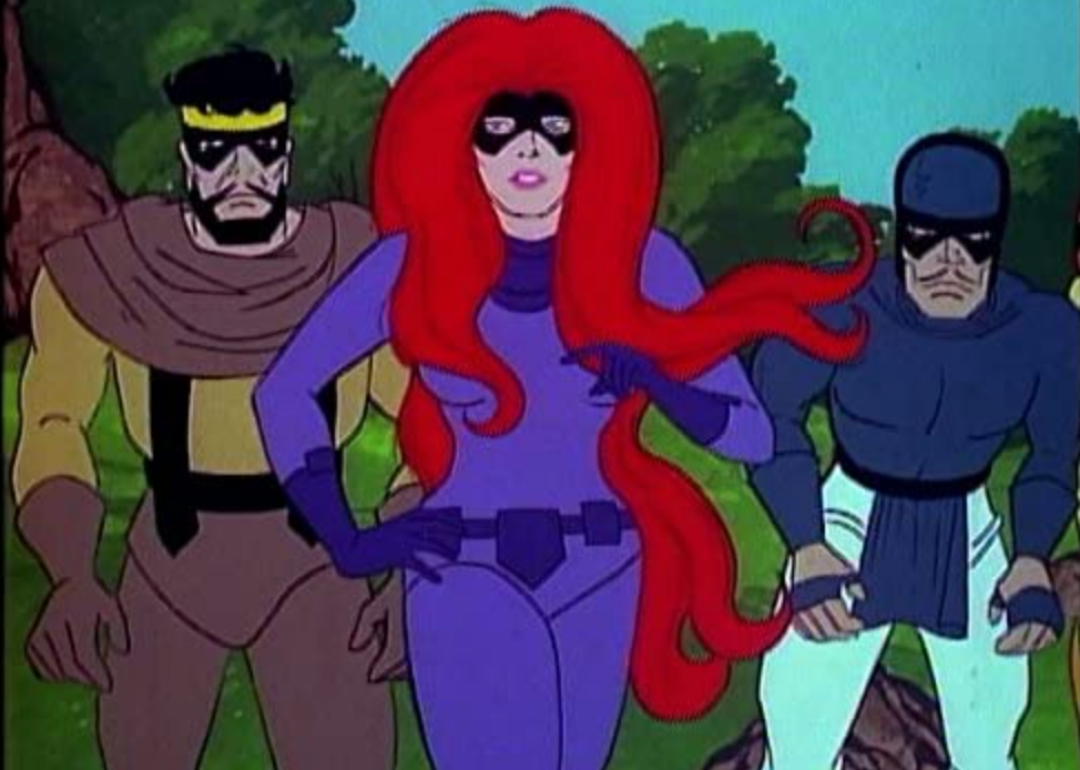 Marvel Productions
1978: The Fantastic Four
– IMDB user rating: 5.9
– Votes: 939
A team of superheroes fights off villains in this late 1970s animated series created by Stan Lee. Viewers felt the show was cheesy and disliked H.E.R.B.I.E., a robot that was the replacement for the Human Torch, who appeared in the 1967 version of "The Fantastic Four."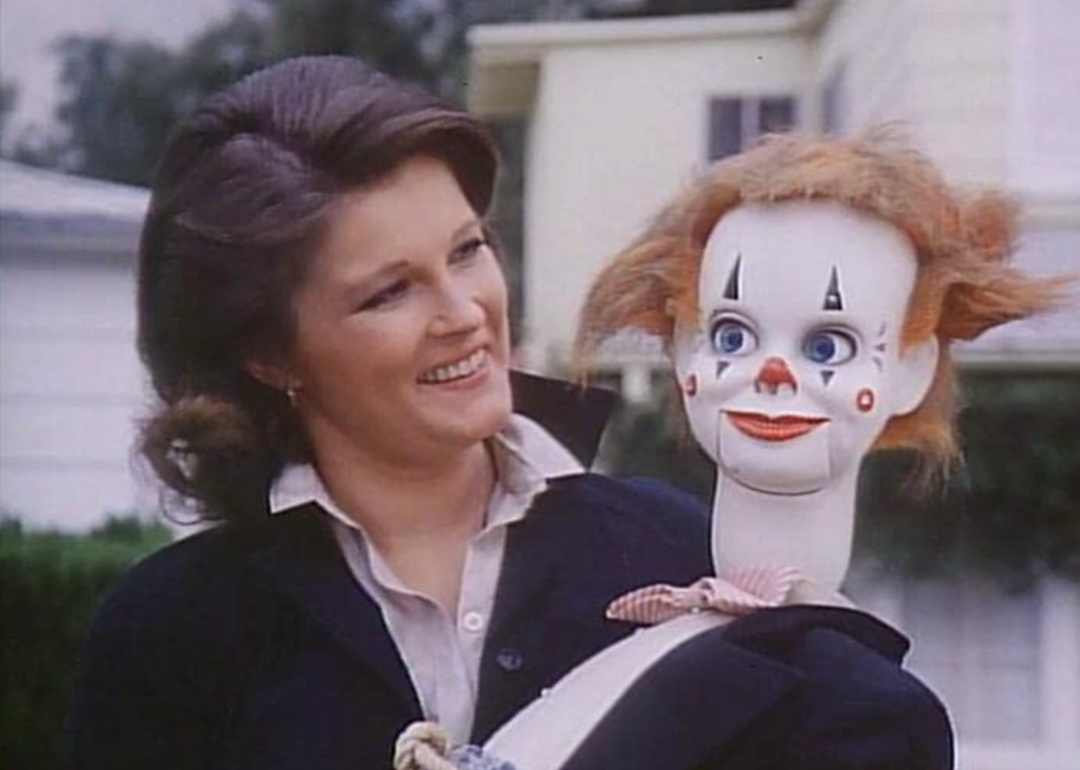 Gambit Productions
1979: Mrs. Columbo
– IMDB user rating: 5.6
– Votes: 423
"Mrs. Columbo" was a spinoff of the successful detective show "Columbo." The creators and stars of the original series were not impressed with the haphazard way this one was thrown together, though. Peter Falk (the original "Columbo") called the series spinoff "disgraceful." Kate Columbo (Kate Mulgrew), a reporter who solved crimes, was married to the detective though he was never seen, just as she had never been seen in "Columbo." The series title was changed three times: to "Kate Columbo," Kate the Detective," and "Kate Loves a Mystery." Eventually, Mrs. Columbo was said to have divorced her husband, though the shoddy backstory didn't matter as the series was canceled after just 13 episodes.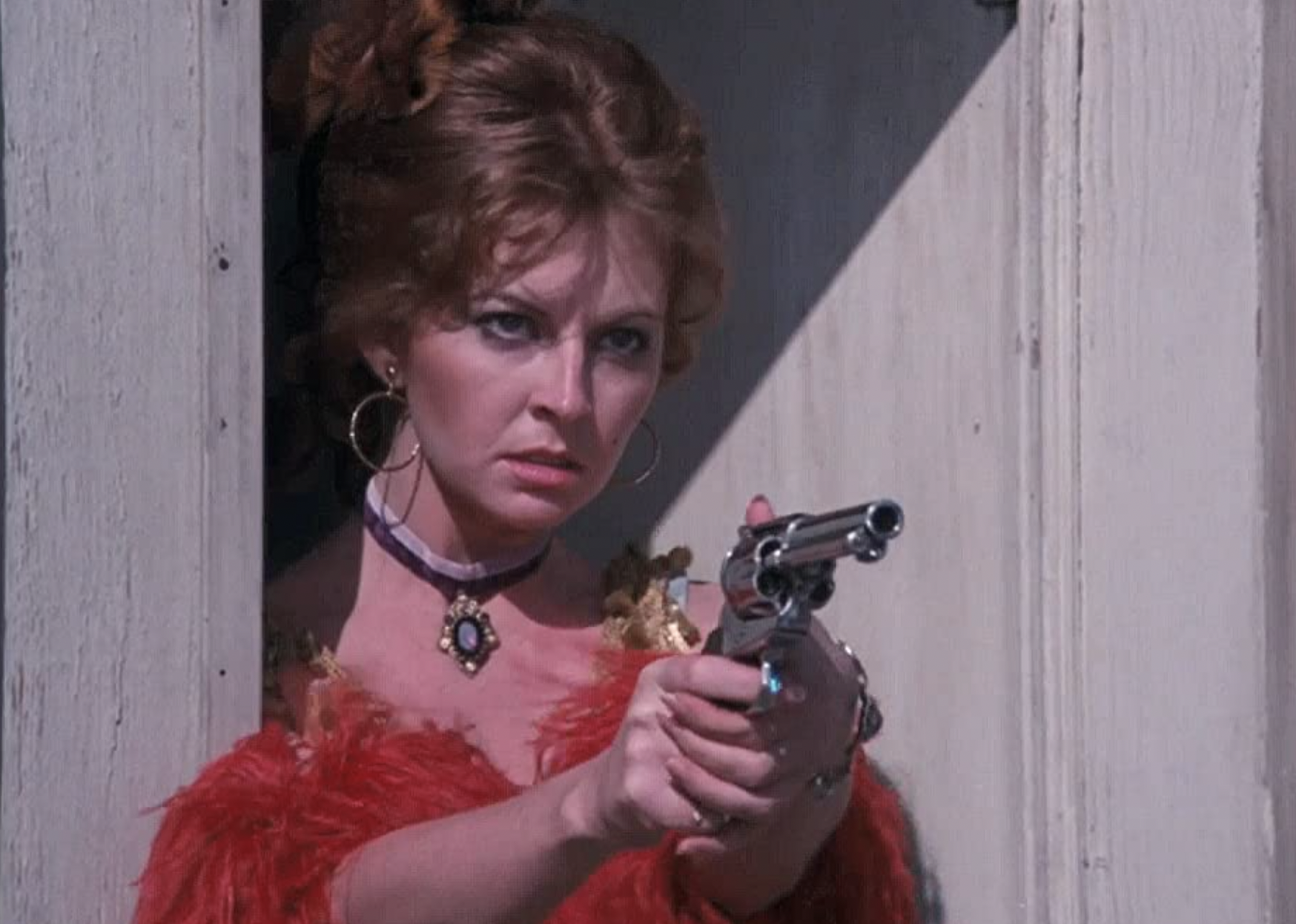 MGM Television
1980: Beyond Westworld
– IMDB user rating: 4.5
– Votes: 327
Based on the 1973 film "Westworld" and predating the popular HBO series by several decades, "Beyond Westworld" was produced by CBS but lasted only a few episodes before being canceled. The show starred James Wainwright and Jim McMullan as opposing forces in a power struggle over life-like robots threatening to take over the world.
You may also like: 100 worst TV shows of all time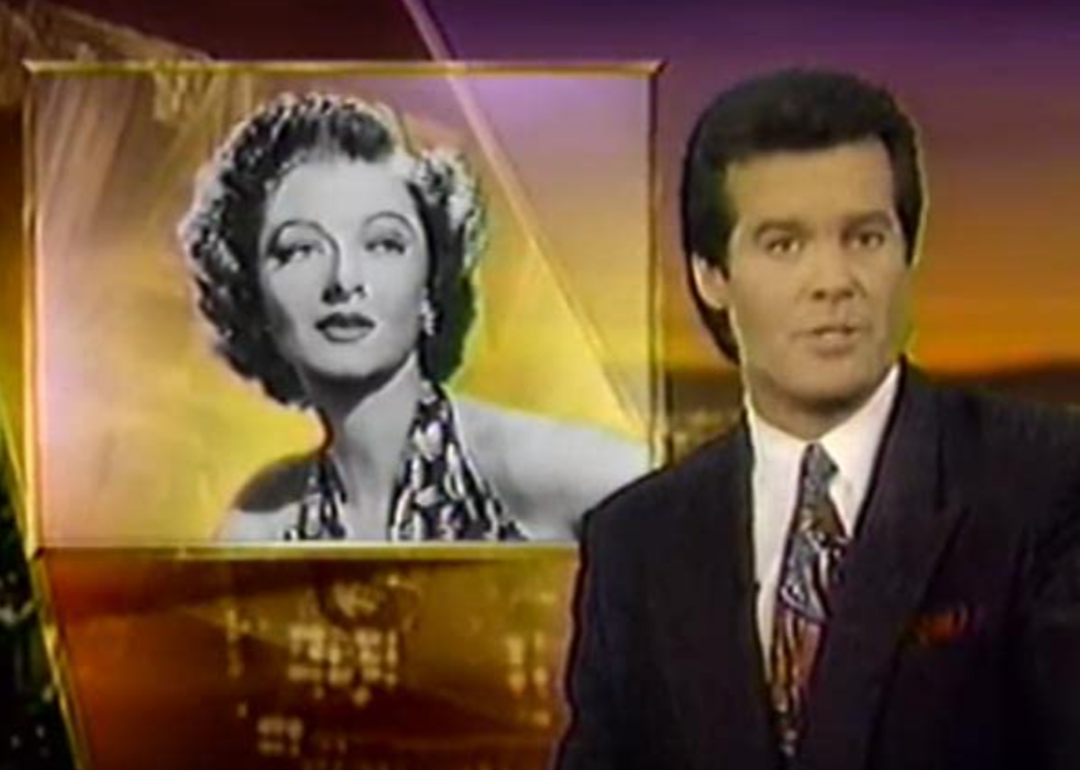 CBS Paramount Domestic Television
1981: Entertainment Tonight
– IMDB user rating: 3.5
– Votes: 2,547
"Entertainment Tonight" premiered on Sept. 14, 1981, and naysayers wondered how they could possibly fill 30 minutes each night with news focused solely on the entertainment industry. Long-time host John Tesh said that in the early years of the show, "Nobody would admit they watched it." The show crossed its 10,000th episode milestone in 2020.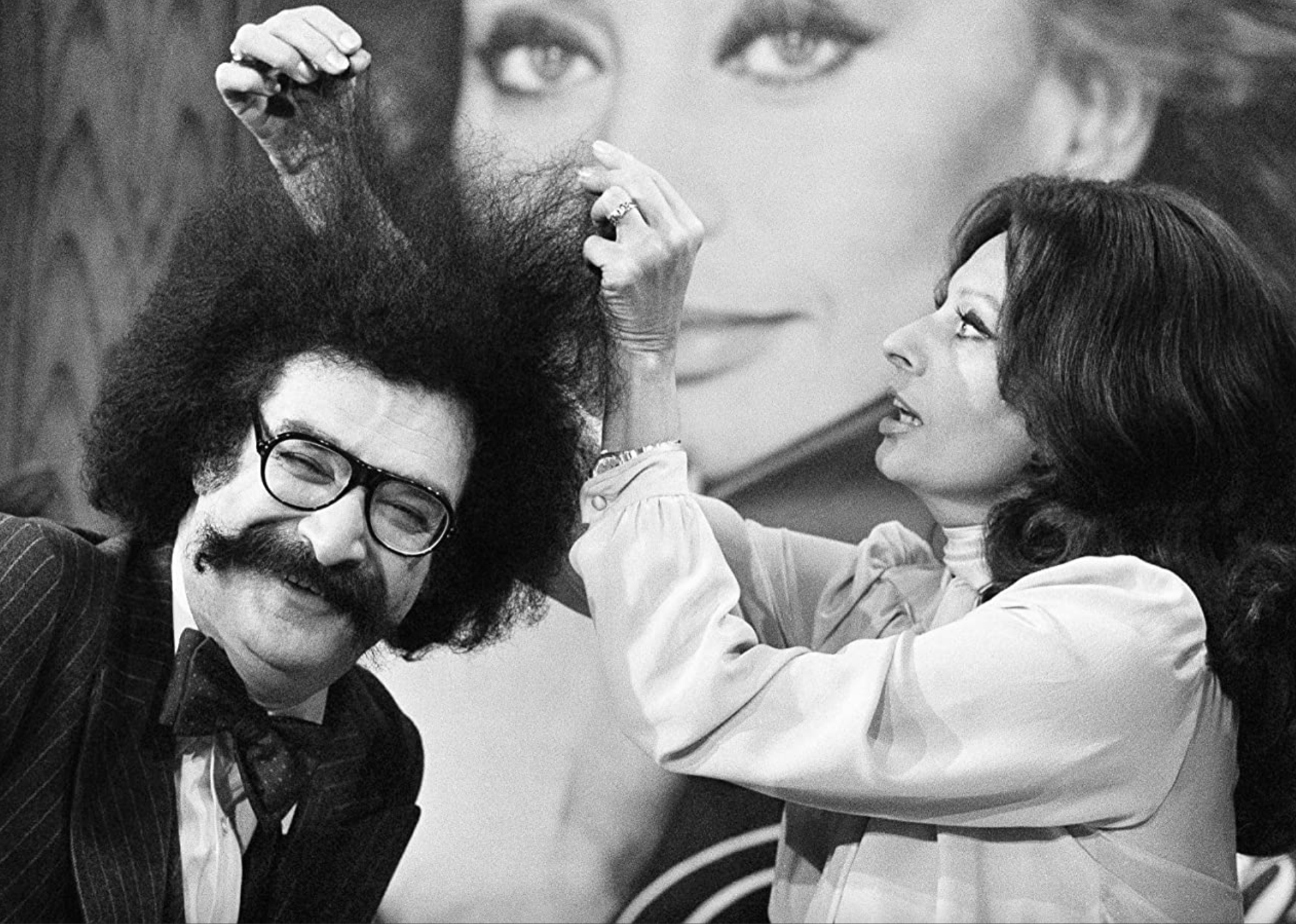 NBC News
1982: Today
– IMDB user rating: 3.6
– Votes: 332
"Today" is Australia's longest-running morning news and infotainment show, and has been rocked by scandals involving its rotation of hosts over the years. These scandals caused ratings to suffer, particularly as the show competes with another Australian breakfast news program called "Sunrise."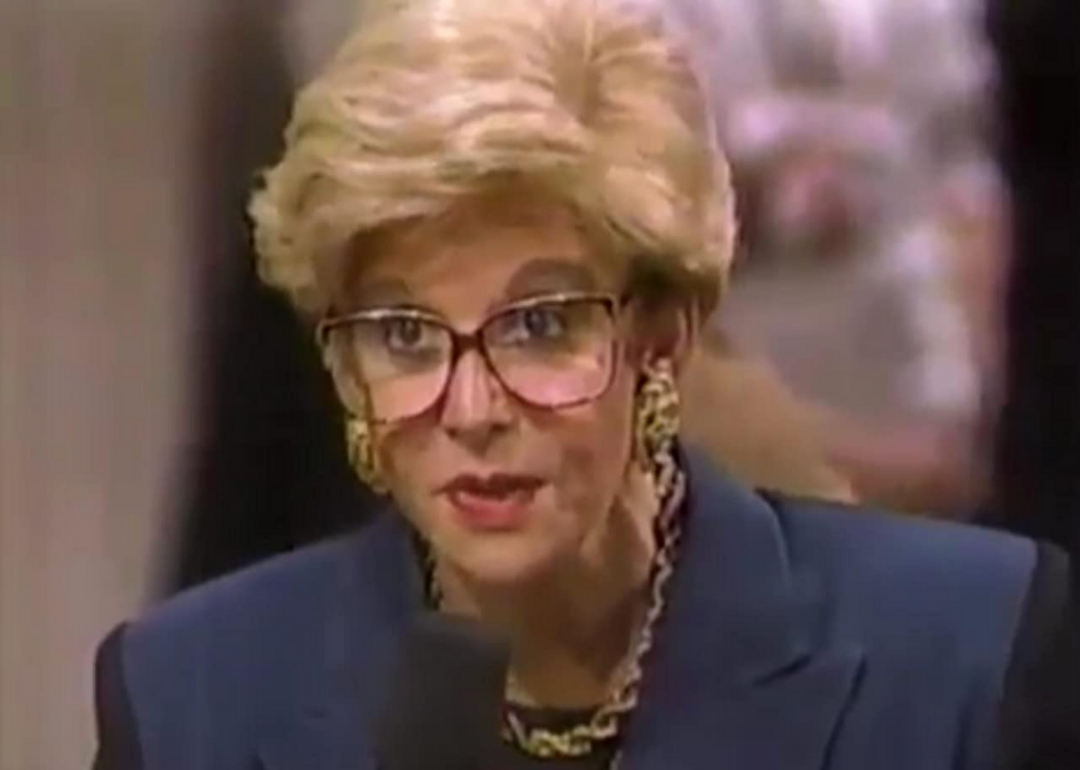 Universal Television
1983: Sally Jessy Raphael
– IMDB user rating: 4.4
– Votes: 346
This long-running talk show featured a host known just as much for her red-framed glasses as she was for her no-nonsense attitude. A competitor to Phil Donahue's self-titled talk show, Raphael's format was more tabloid than journalism-focused—a programming decision Raphael also disliked. Many viewers questioned whether the show was staged and criticized the sensational content and fights between guests.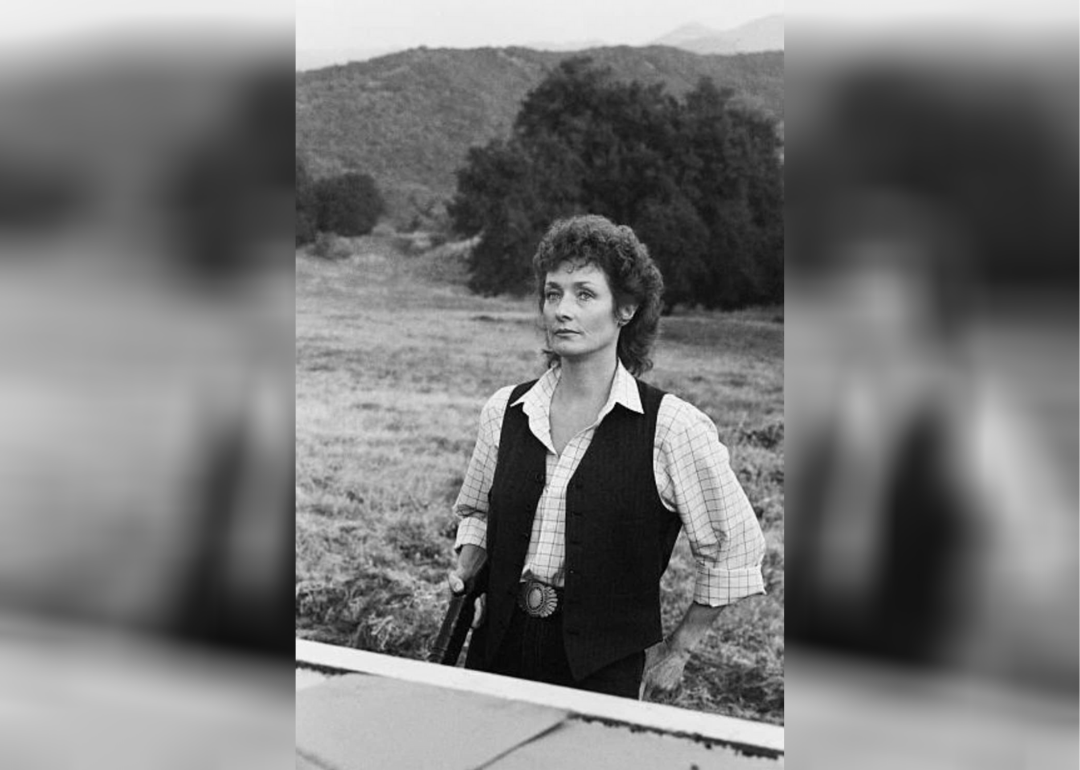 Michael Sloan Productions
1984: The Master
– IMDB user rating: 4.4
– Votes: 1,478
A young Demi Moore appeared in this television series about an aging ninja who searches for his daughter with the help of his young apprentice. Lee Van Cleef, one of the show's stars, was known for his portrayal as the villain of many spaghetti Westerns, and many viewers had a hard time seeing him as a ninja. There was also little chemistry between co-stars Van Cleef and Timothy Van Patten, which may have contributed to the series' cancellation after one season.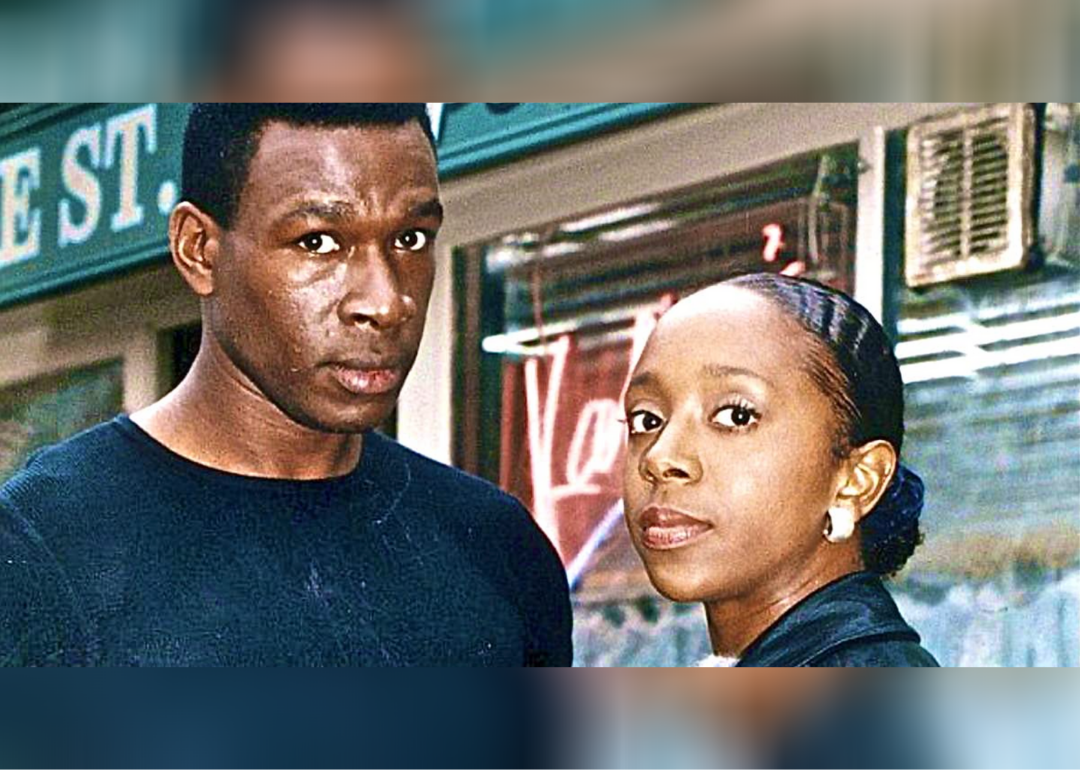 British Broadcasting Corporation (BBC)
1985: EastEnders
– IMDB user rating: 4.7
– Votes: 8,622
This BBC soap opera is still on television, though many have wondered how such a thing is possible. Based in Walford, a fictional district in London's East End, the unbelievable plotlines and formulaic soap opera tropes have grown old. Even faithful fans have grown tired of the recycled romances and predictability.
You may also like: 100 best sitcoms of all time
HBO Films
1986: The Oprah Winfrey Show
– IMDB user rating: 5.1
– Votes: 5,231
Airing for 25 years, Oprah's talk show featured celebrity guest appearances ranging from Michael Jackson to Tom Cruise. While the show was highly-awarded, it also courted controversy due to its platforming of polarizing figures like Dr. Oz and anti-vax advocates like Jenny McCarthy. "The Oprah Winfrey Show" ended its run in 2011.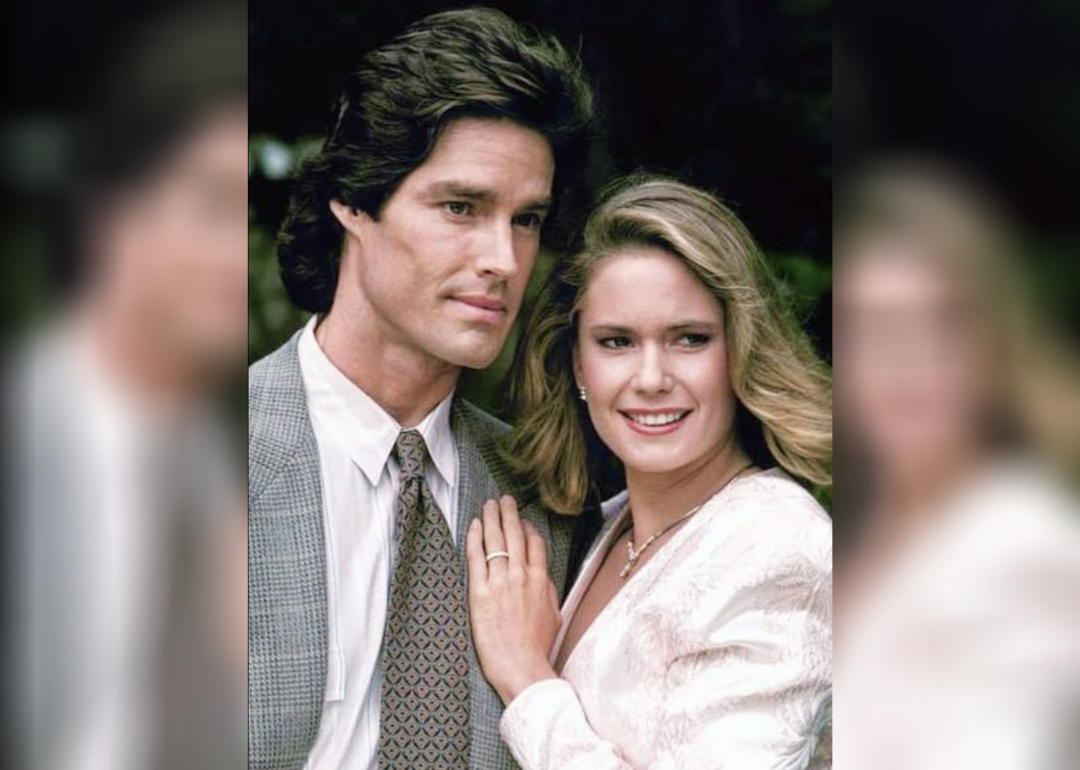 Bell-Phillip Television Productions
1987: The Bold and the Beautiful
– IMDB user rating: 3.4
– Votes: 7,895
Two families' stories unfold in Los Angeles in the world of high fashion in this American soap opera. While the show remains on television after more than 30 years, fans have expressed gripes with the dragging and preposterous storylines, even by soap opera standards, and many have stopped watching.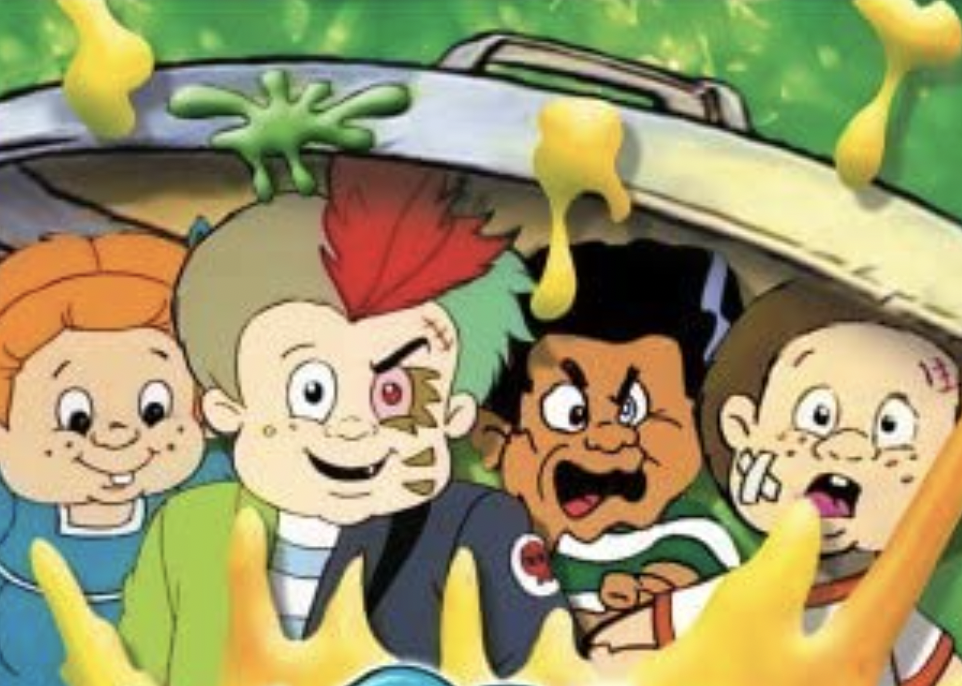 CBS Entertainment Production
1988: Garbage Pail Kids
– IMDB user rating: 3.4
– Votes: 278
"Garbage Pail Kids" was an animated show about a group of kids with—you guessed it—garbage-related names and appearances. Inspired by the trading cards of the same name, the show never saw the light of day in the U.S. after many complained about its gross and inappropriate humor. It did circulate outside the U.S., however, where it picked up a cult following.
Raidió Teilifís Éireann (RTÉ)
1989: Fair City
– IMDB user rating: 2.7
– Votes: 622
This Irish soap opera chronicles the lives of the residents in the town of Carrigstown. Though it is one of the most-watched television shows in Ireland, many viewers find it laughable and an amateur effort in terms of production. Bad acting, regurgitated storylines, and subpar writing make it hard to understand this series' staying power.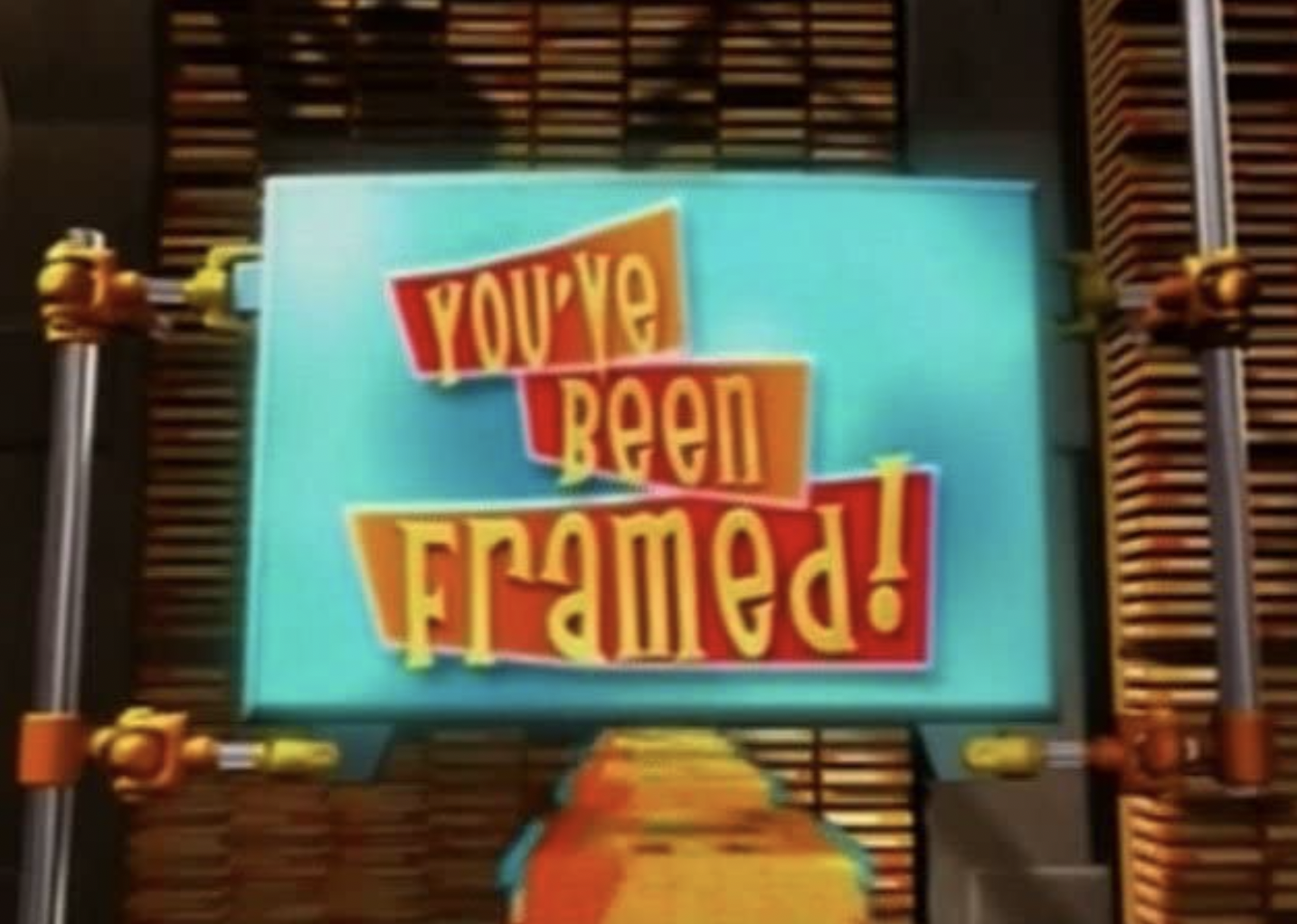 Action Time
1990: You've Been Framed!
– IMDB user rating: 5.5
– Votes: 1,120
The British equivalent of "America's Funniest Home Videos," "You've Been Framed!" is a viewer-sourced series where audiences can send in humorous home movies to be featured on the show. Despite the departures of many hosts, the show is still running today.
You may also like: 100 best TV shows of all time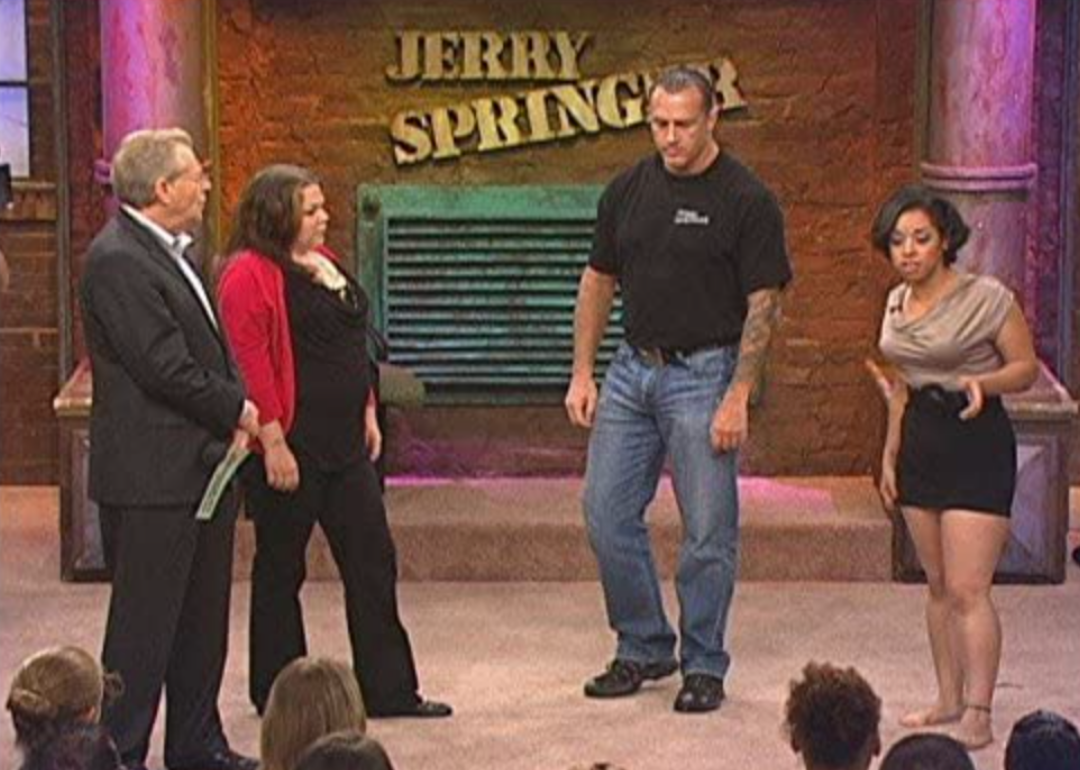 Multimedia Entertainment Inc.
1991: The Jerry Springer Show
– IMDB user rating: 3.7
– Votes: 4,463
"The Jerry Springer Show," which aired for 27 years, was a sensational talk show where guests often shared the most outrageous stories. Often fights erupted with the host or show security intervening. Many believed that producers encouraged guests to lie and staged and provoked the on-air fight, but none of that could stop people from tuning in daily to see what new disaster might erupt.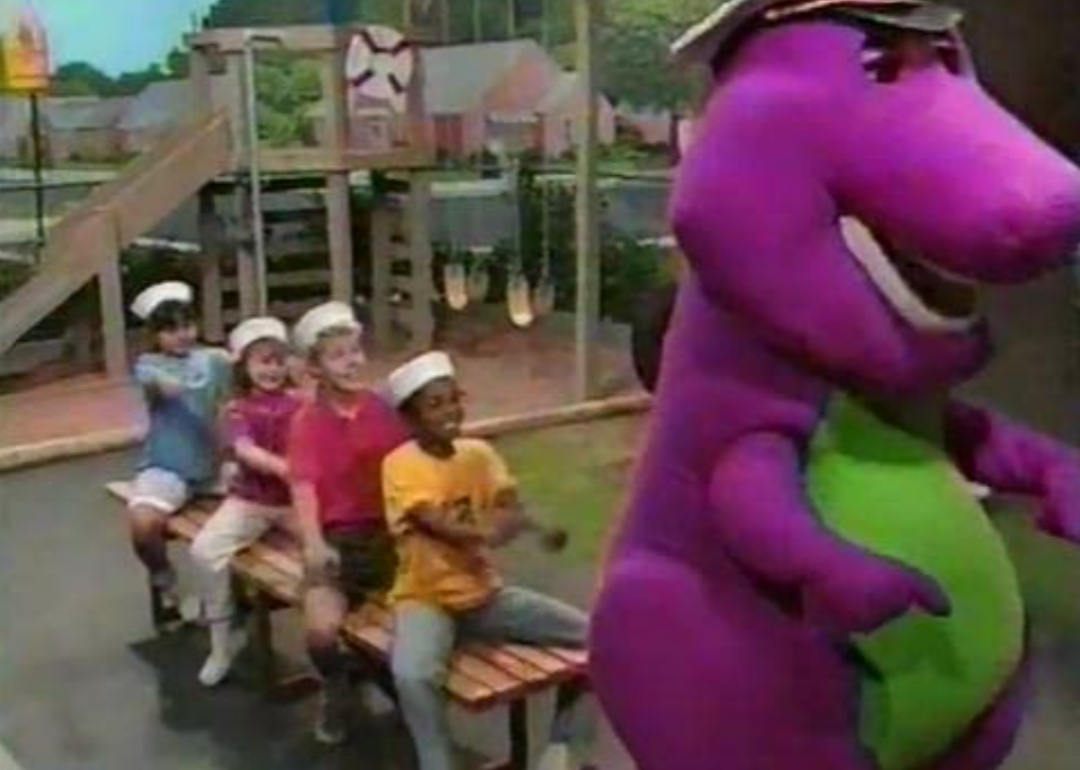 Lyrick Studios Video
1992: Barney & Friends
– IMDB user rating: 3.8
– Votes: 9,774
"I love you. You love me. We're a happy family," and so began the adventures of dopey, talking purple dinosaur Barney. His sidekick Baby Bop and their group of friends sang, danced, and completed art projects. Though kids seemed to dig Barney, others disliked him and weren't afraid to show it. Some even started an "I Hate Barney Secret Society."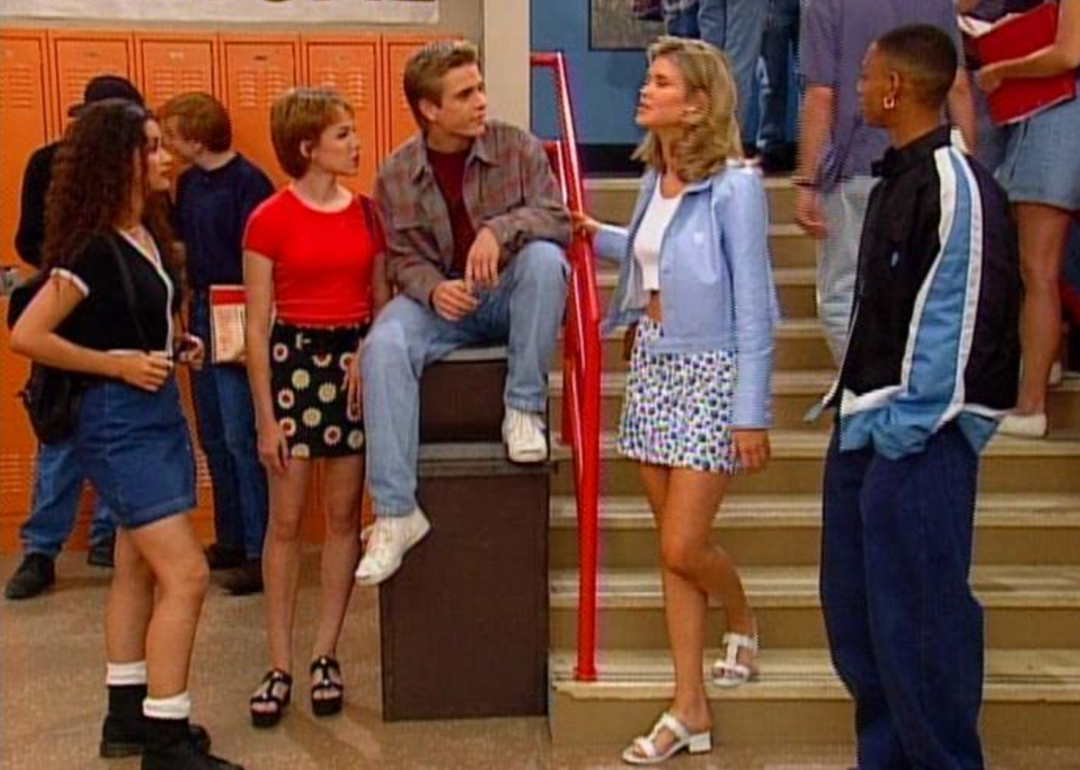 National Broadcasting Company (NBC)
1993: Saved by the Bell: The New Class
– IMDB user rating: 3.9
– Votes: 2,126
While it lasted two seasons longer than its predecessor, "Saved by the Bell: The New Class" never garnered the same success or love that the original did. Perhaps using recycled storylines and simply swapping out the cast, wasn't enough to make this series memorable. The series was rebooted in 2000 but was canceled after two seasons.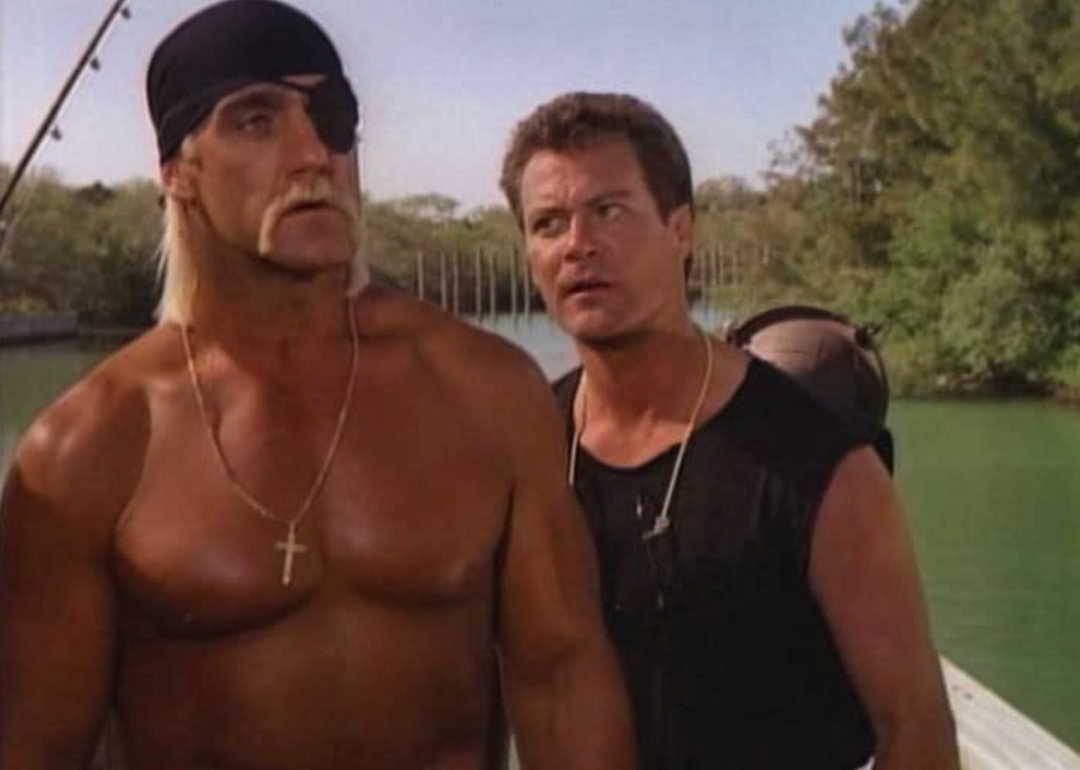 Berk/Schwartz/Bonann Productions
1994: Thunder in Paradise
– IMDB user rating: 5.3
– Votes: 2,113
Two ex-Navy SEALs and their high-tech speedboat, Thunder, go on mercenary missions. Hulk Hogan was one of the leads, though the series only lasted for one season. It received a 38% audience score on Rotten Tomatoes, in part due to Hogan's less-than-stellar acting skills.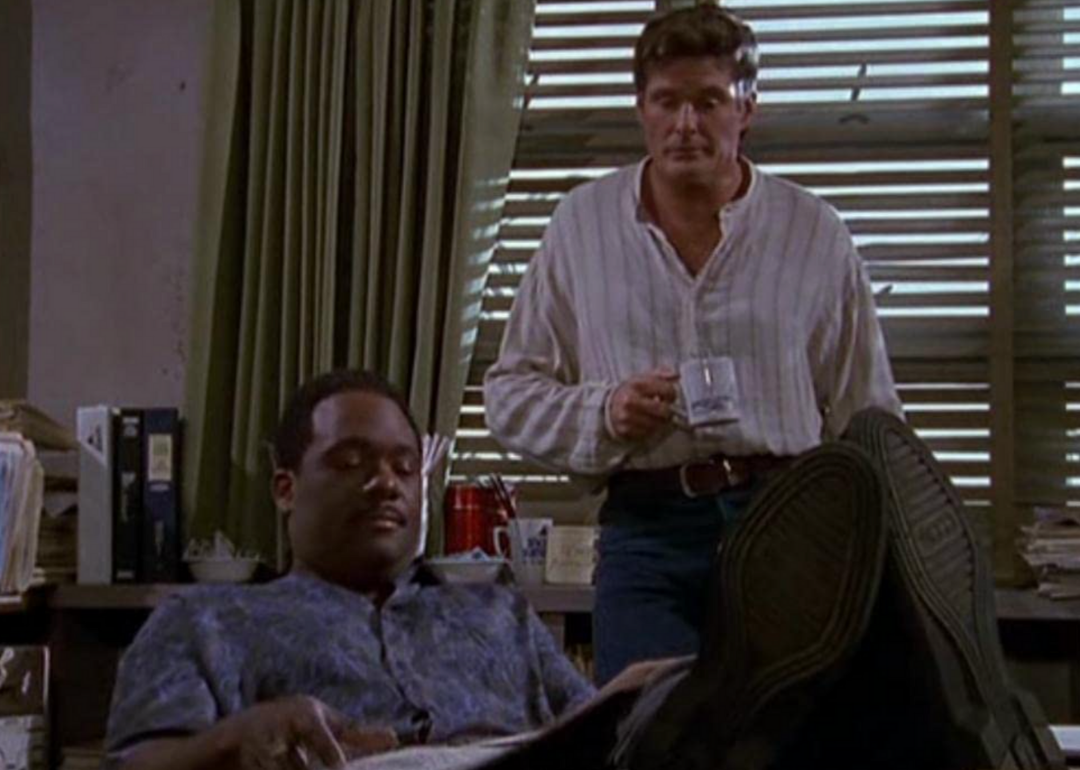 All American Television
1995: Baywatch Nights
– IMDB user rating: 3.8
– Votes: 1,470
This short-lived "Baywatch" spinoff never reached the same level as the original nor had the ratings, and it only lasted two seasons. It featured lead lifeguard Mitch Buchannon (David Hasselhoff) moonlighting at night as a private investigator. Even guest appearances by "Baywatch" regulars like Yasmine Bleeth, Michael Newman, Alexandra Paul, and Billy Warlock weren't enough to save this series.
You may also like: 100 best TV dramas of all time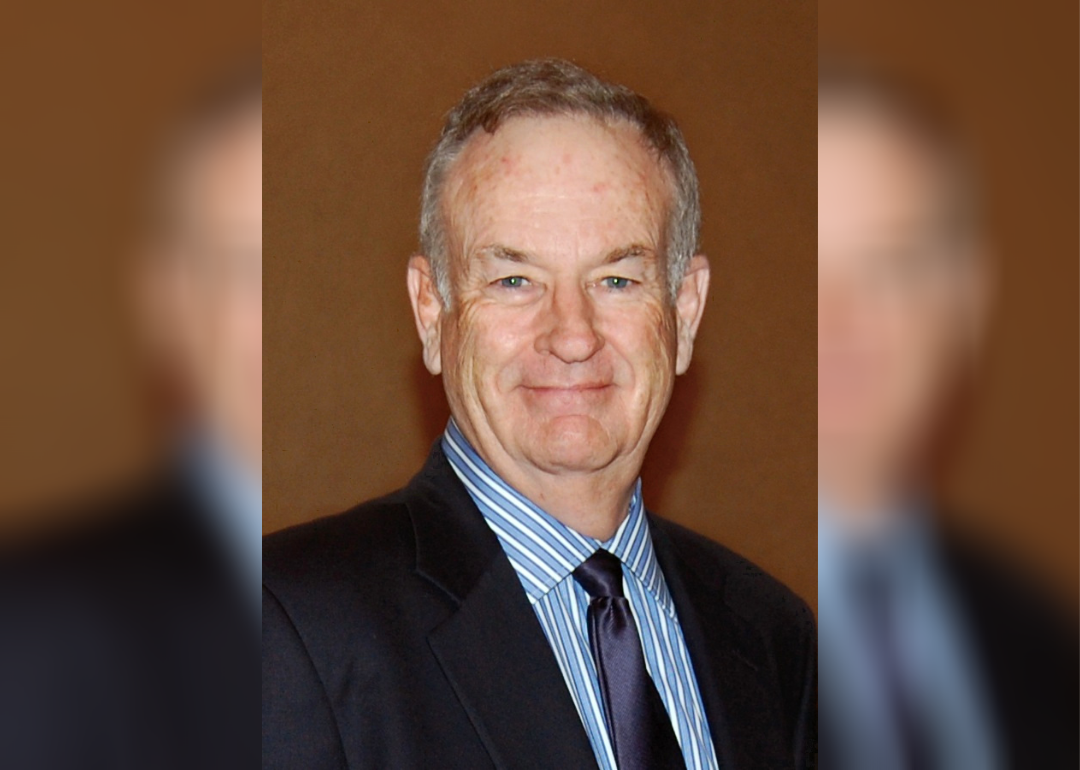 Karppinen // Wikimedia Commons
1996: The O'Reilly Factor
– IMDB user rating: 3.3
– Votes: 4,218
Host Bill O'Reilly has a reputation as a staunch conservative—and his show, which featured political commentary and interviews, reflected his views. Critics of the show thought it was biased and that O'Reilly was often rude. Fox canceled O'Reilly in 2017 when sexual harassment allegations came to light.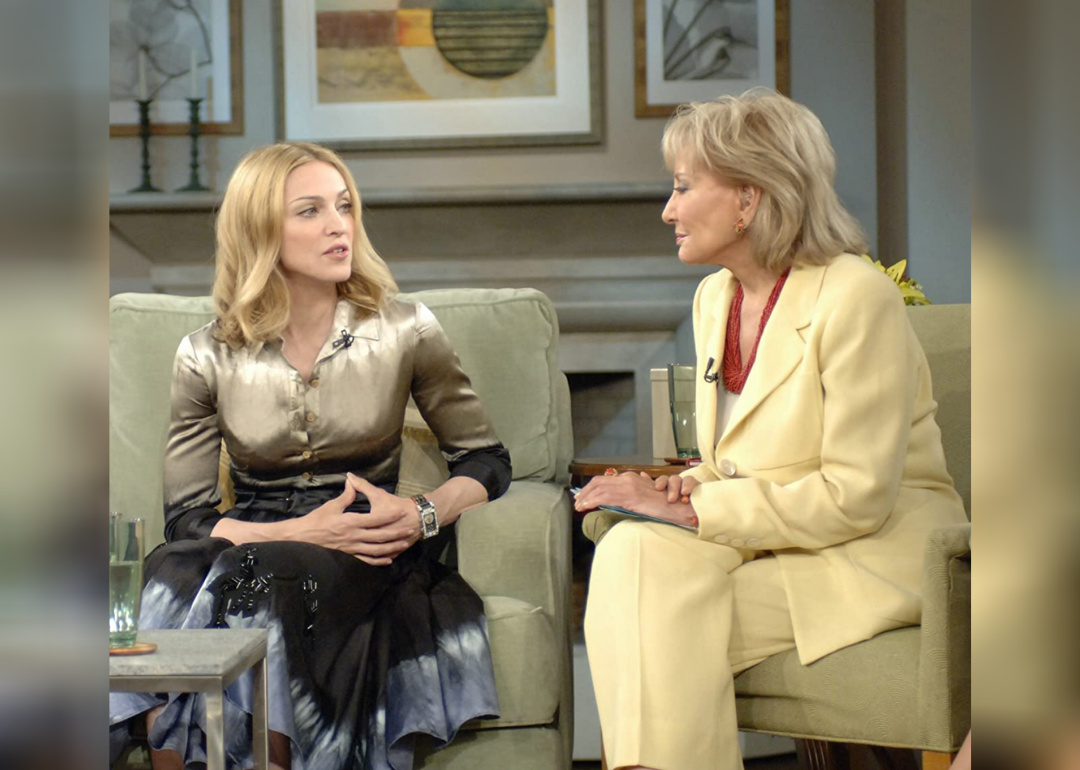 American Broadcasting Company (ABC)
1997: The View
– IMDB user rating: 2.5
– Votes: 8,406
A panel of women discusses news, celebrities, politics, and other relevant topics on this daytime talk show that has been on the air for more than 25 seasons. "The View" has had its share of controversies; many viewers agree that each host shift negatively impacts the show's quality.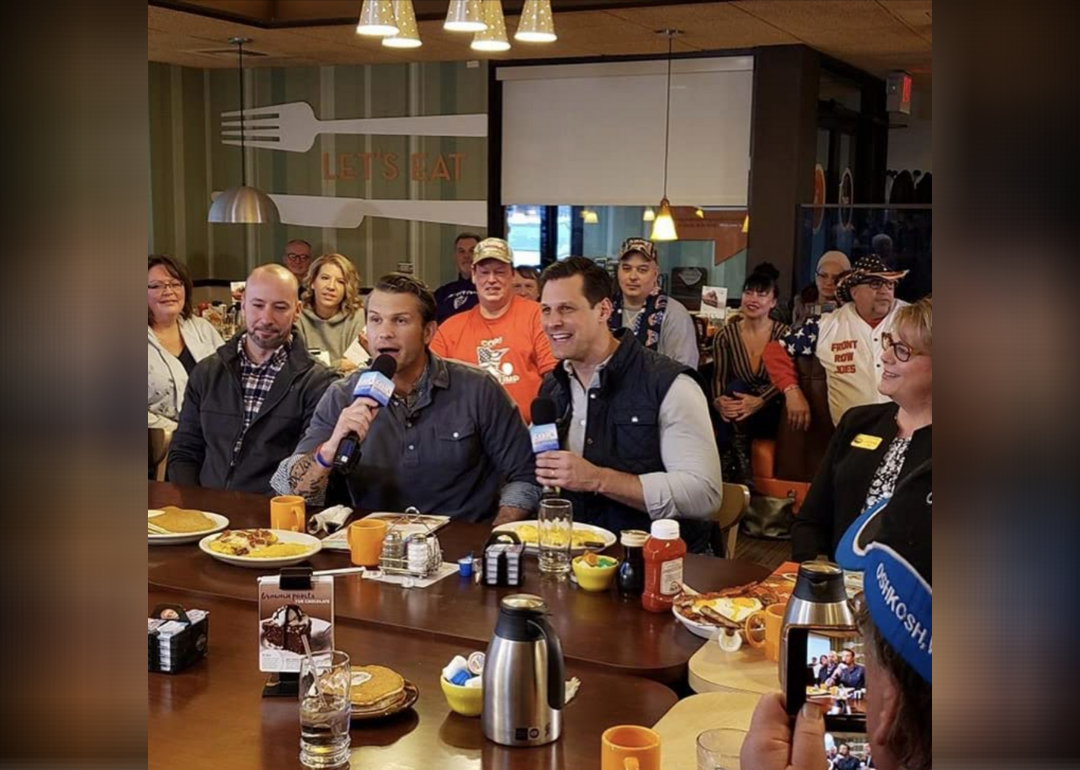 Fox News
1998: Fox and Friends
– IMDB user rating: 3.1
– Votes: 2,266
"Fox and Friends" is the Fox network's morning news show. A conservative-leaning show, many viewers have called it biased and one-sided.
ITV Studios
1999: Loose Women
– IMDB user rating: 2.2
– Votes: 1,301
"Loose Women" is a British talk show hosted by four women. It delves into news, politics, and celebrity gossip. It has had a rotating panel of presenters over its two-decade-plus run. Filmed in front of a live studio audience, the show is still on today.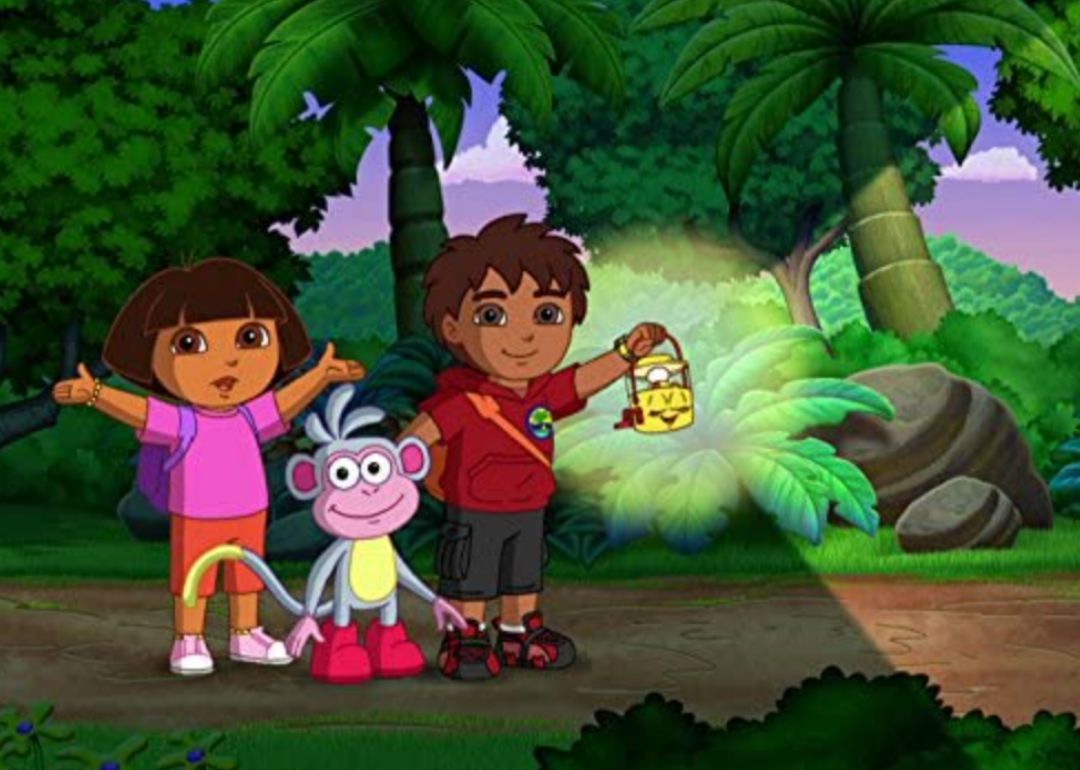 Nickelodeon Studios
2000: Dora the Explorer
– IMDB user rating: 4.2
– Votes: 6,849
This children's show featured Dora, a 7-year-old Latina girl, exploring the jungle with the help of a backpack and her pet monkey, Boots, and without the guidance of her parents. The annoying singing and monotony of Dora's jungle missions made it difficult for parents to enjoy watching it with their kids. The show was still a huge success and enjoyed many iterations, including a 2019 movie.
You may also like: 50 famous firsts from TV history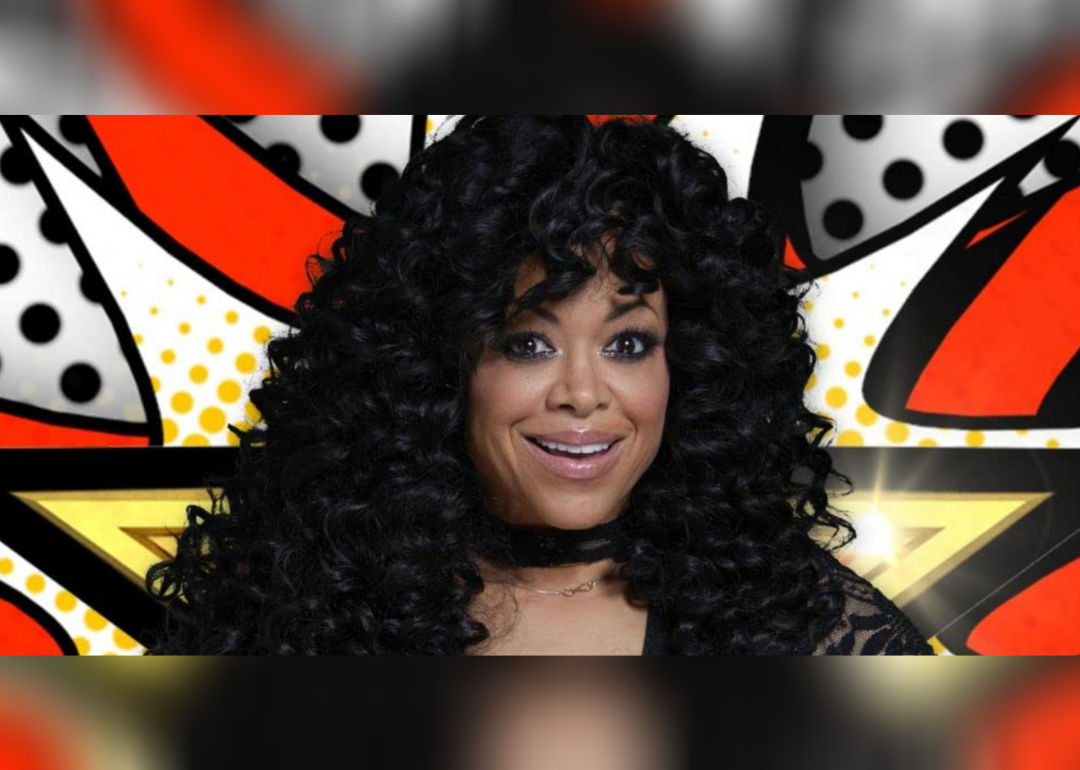 Bazal
2001: Celebrity Big Brother
– IMDB user rating: 4.4
– Votes: 1,220
Celebrities spend time in the Big Brother house while viewers watch their every move and evict them one by one. Reality stars, actors, Olympians, and singers have appeared on the show, which has quite the guest list. Many viewers complain that not only are the episodes staged but that the celebrities are either has-beens or pseudo-celebrities.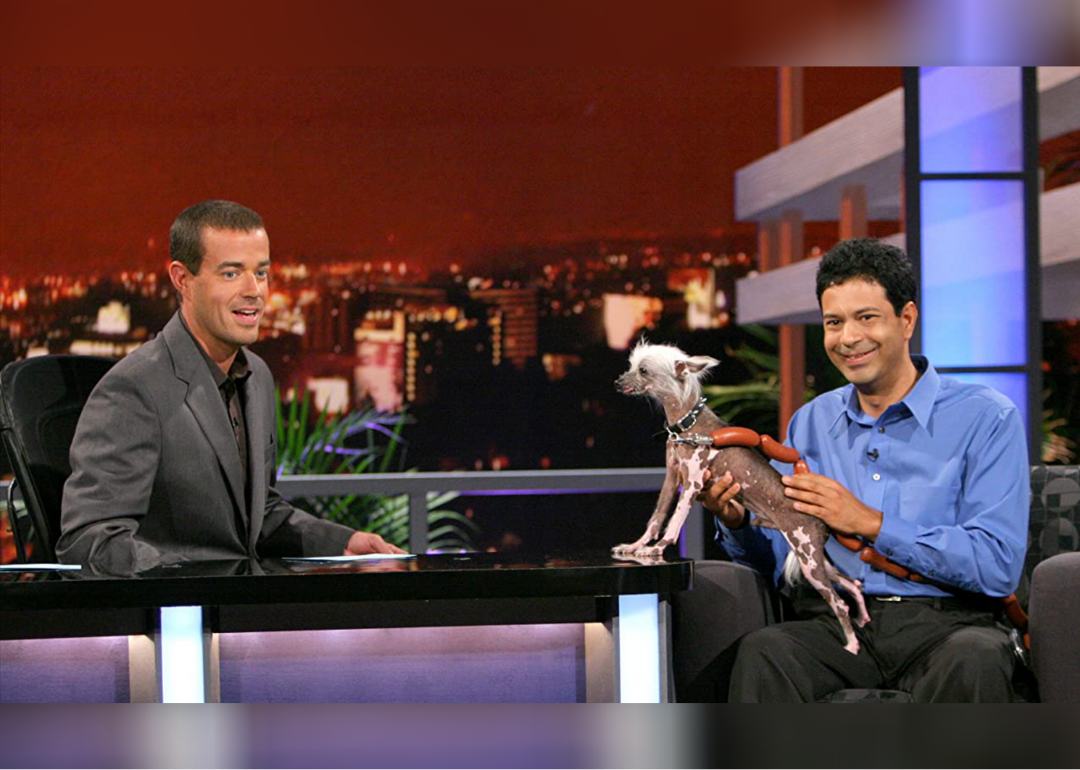 NBC Studios
2002: Last Call with Carson Daly
– IMDB user rating: 3.1
– Votes: 1,296
After his success on MTV's "Total Request Live," NBC gave Carson Daly his own late-night talk show. Originally done in a traditional talk show format with celebrity interviews, things changed in 2009 when Daly took to the streets and filmed interviews and performances at different Los Angeles locations. Upon the show's cancelation after 18 seasons, many fans were surprised that the show was still on the air or that Daly had a show at all.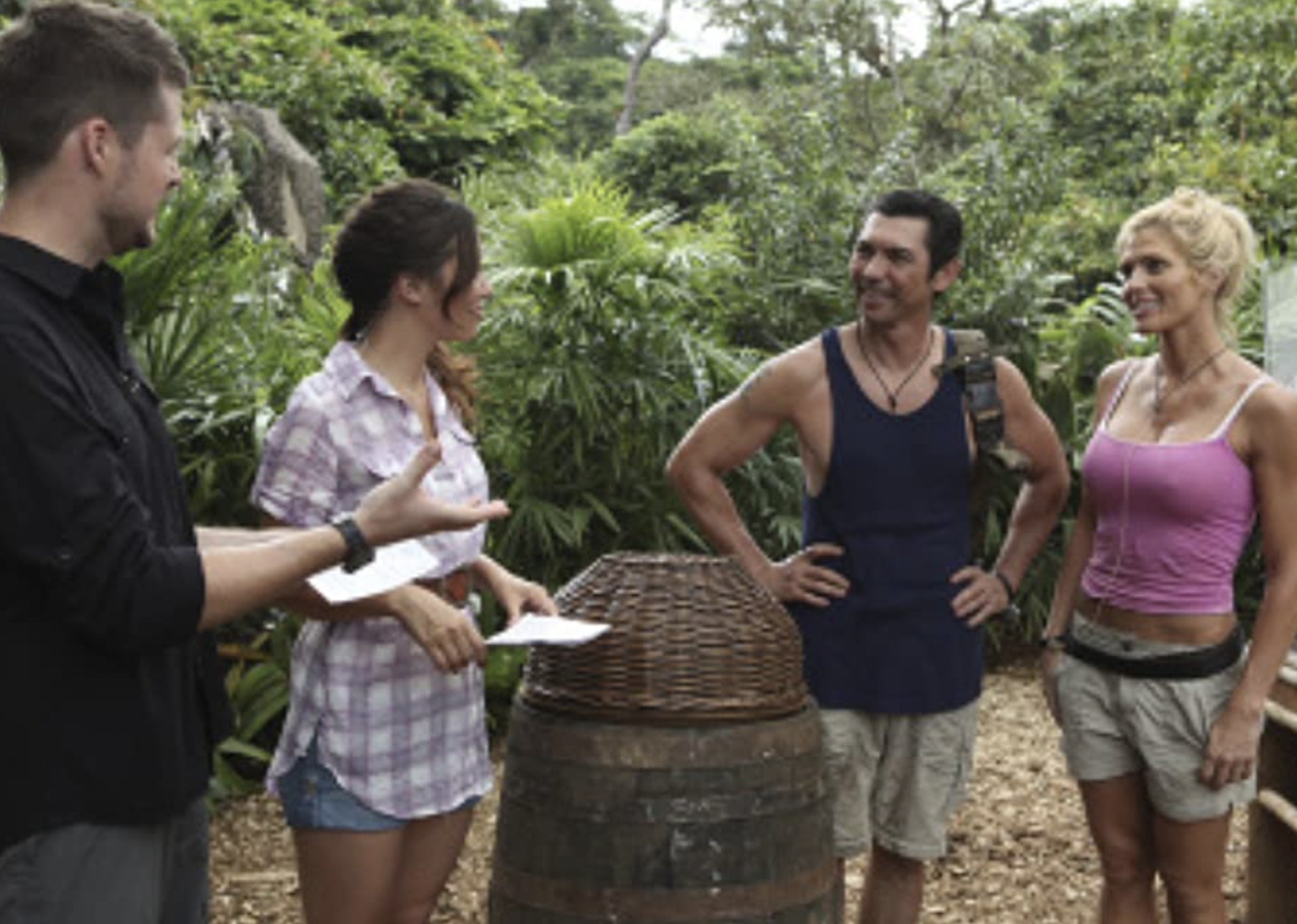 Granada America
2003: I'm a Celebrity, Get Me Out of Here!
– IMDB user rating: 3.2
– Votes: 1,136
This British reality show features a group of celebrities who must complete challenges in the great outdoors to survive. Viewers vote on who stays, who goes, and ultimately choose a winner. The show has weathered scandals related to allegations of animal cruelty, bullying, and more.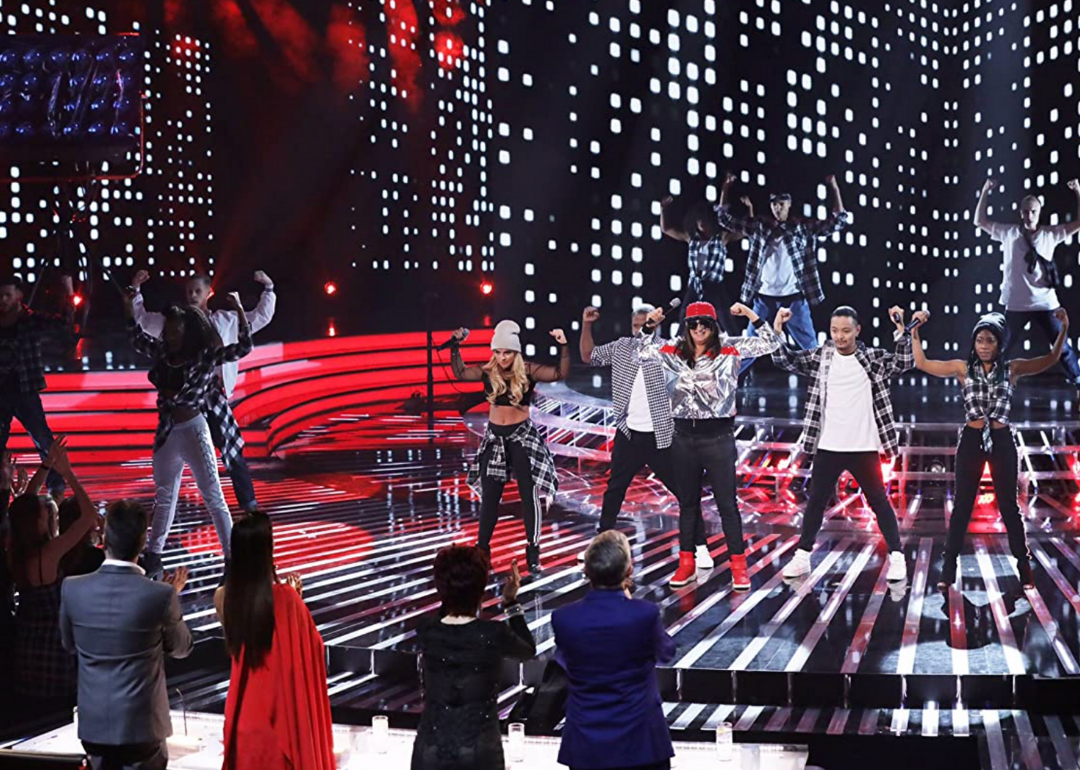 FremantleMedia
2004: The X Factor UK
– IMDB user rating: 4.3
– Votes: 4,769
This television singing competition involves contestants trying to impress judges as they sing popular cover songs. Simon Cowell created the show's U.K. and U.S. iterations; the latter aired in 2011. Many fans have grown tired of the same old thing, and Cowell announced a hiatus for the reality series in 2020 to make some changes.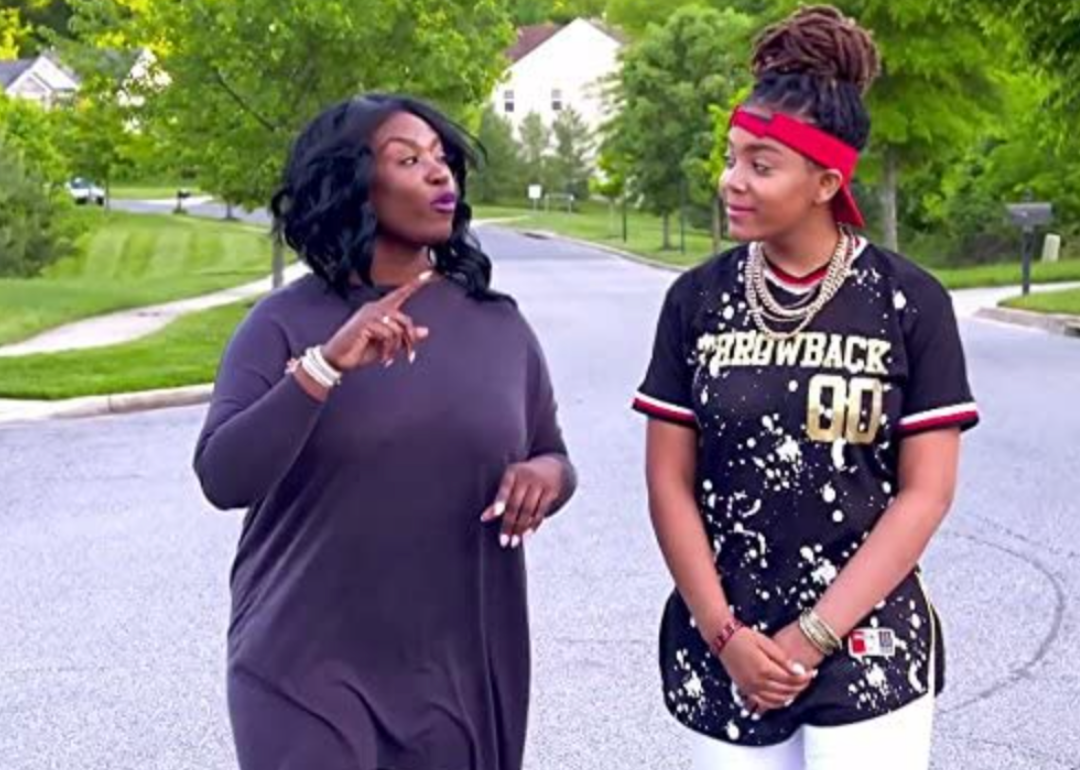 MTV Networks
2005: My Super Sweet 16
– IMDB user rating: 1.8
– Votes: 3,129
MTV rolled out this series about kids who were turning 16 and planning lavish and outrageous celebrations, often with the help of wealthy parents. Time magazine critic Ana Marie Cox wrote, "Their blingy flings are not celebrations of accomplishment; they're celebrations of self." The kids in the series were seen as greedy, self-centered, and privileged, which made it difficult for audiences to watch.
You may also like: Fan campaigns that saved TV shows from cancellation
Tyler Perry Studios
2006: House of Payne
– IMDB user rating: 3.4
– Votes: 6,141
Tyler Perry's slapstick sitcom is one of the longest-running sitcoms with a majority-Black cast and was renewed in 2020 after its initial end in 2012. The show deals with themes of substance use disorder but has been criticized for treating the dark subject matter with too much humor.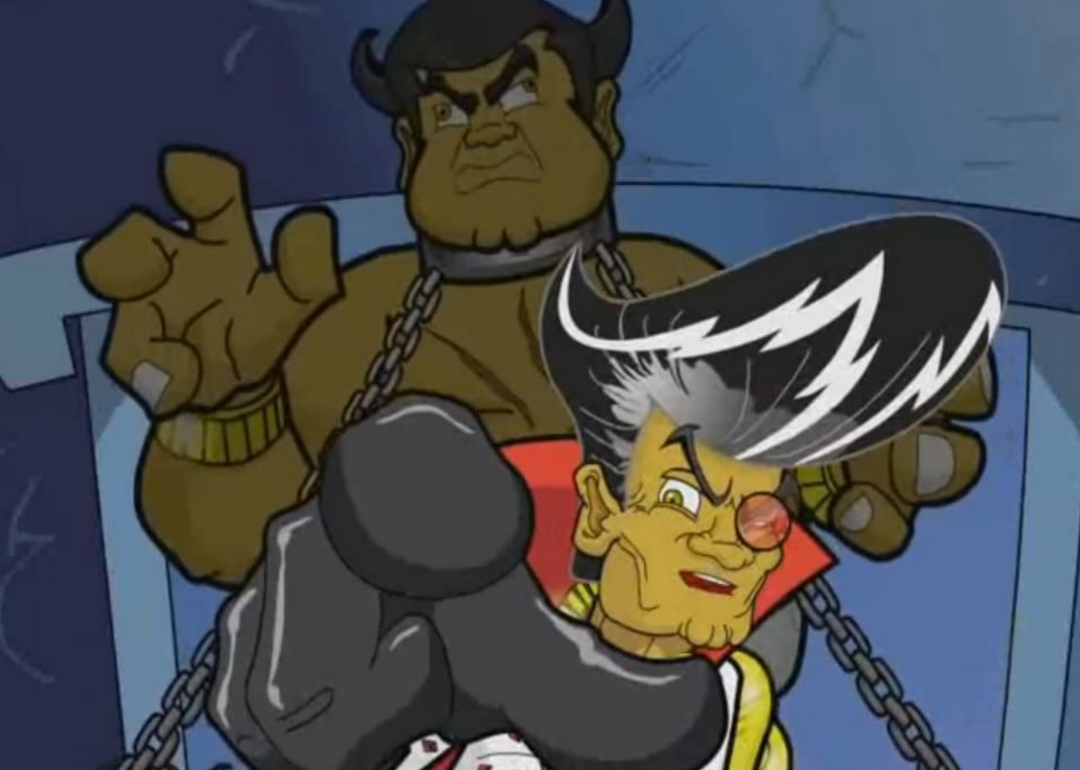 ABS-CBN International
2007: The Nutshack
– IMDB user rating: 2.3
– Votes: 2,209
Two very different cousins are forced to live together in this Filipino American animated comedy. The only two seasons of the show aired four years apart in 2007 and 2011. Many viewers were disappointed in the animation and didn't find the series funny.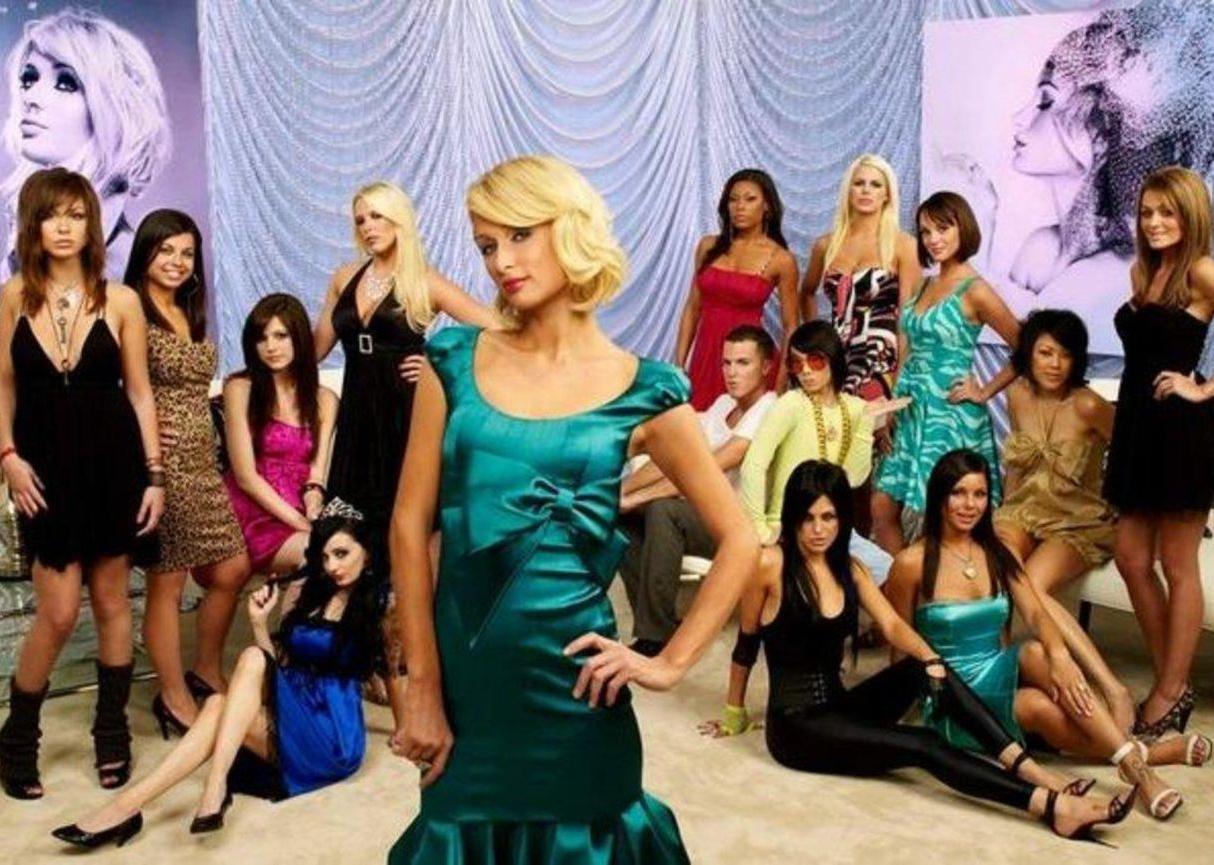 Ish Entertainment
2008: Paris Hilton's My New BFF
– IMDB user rating: 2.0
– Votes: 1,570
Lasting only two seasons, "Paris Hilton's My New BFF" was a reality competition show in which people vied for the title of Paris Hilton's best friend. Only months after the end of the first season, Hilton claimed the winner and she were no longer friends.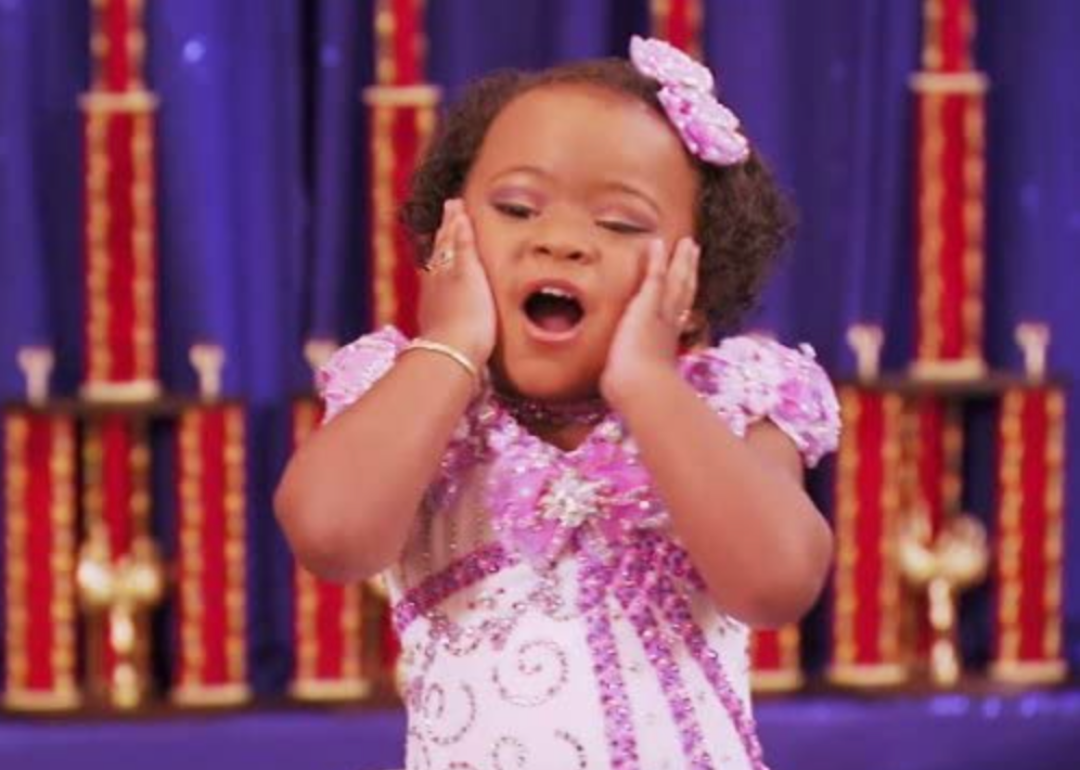 Authentic Entertainment
2009: Toddlers & Tiaras
– IMDB user rating: 1.7
– Votes: 3,645
"Toddlers and Tiaras" features children competing in beauty pageants and receiving harsh criticism, not only from the beauty pageant world but from the parents who allowed their children to compete. Children tanned, wore hair extensions, and even practiced elaborate dance and singing routines, much to the disgust and dismay of viewers everywhere. The series also stirred up quite a bit of controversy.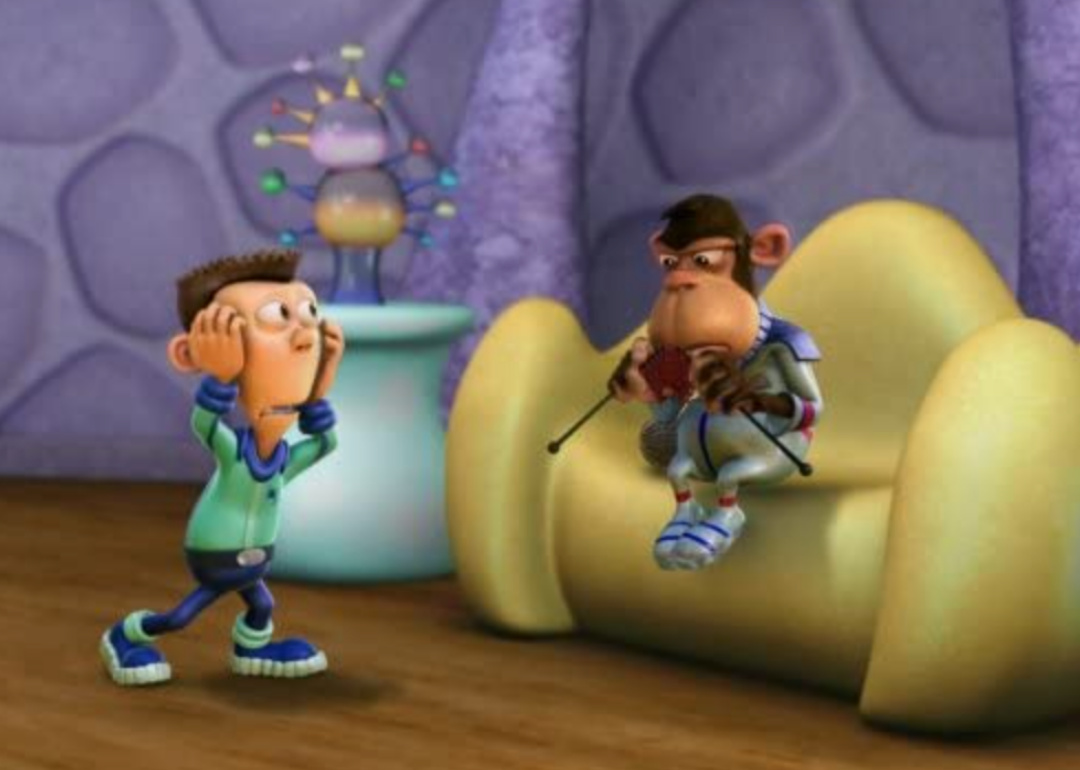 O Entertainment
2010: Planet Sheen
– IMDB user rating: 2.9
– Votes: 1,998
Sheen Estevez, Jimmy Neutron's friend, ends up on another planet in this animated series that aired on Nickelodeon. Writing for Screenrant, Shaurya Thapa called the show "an embarrassingly cringe-inducing show filled with unnecessary gags." Fans felt the same way, and the show was canceled after one season.
You may also like: 25 of the most expensive TV series of all time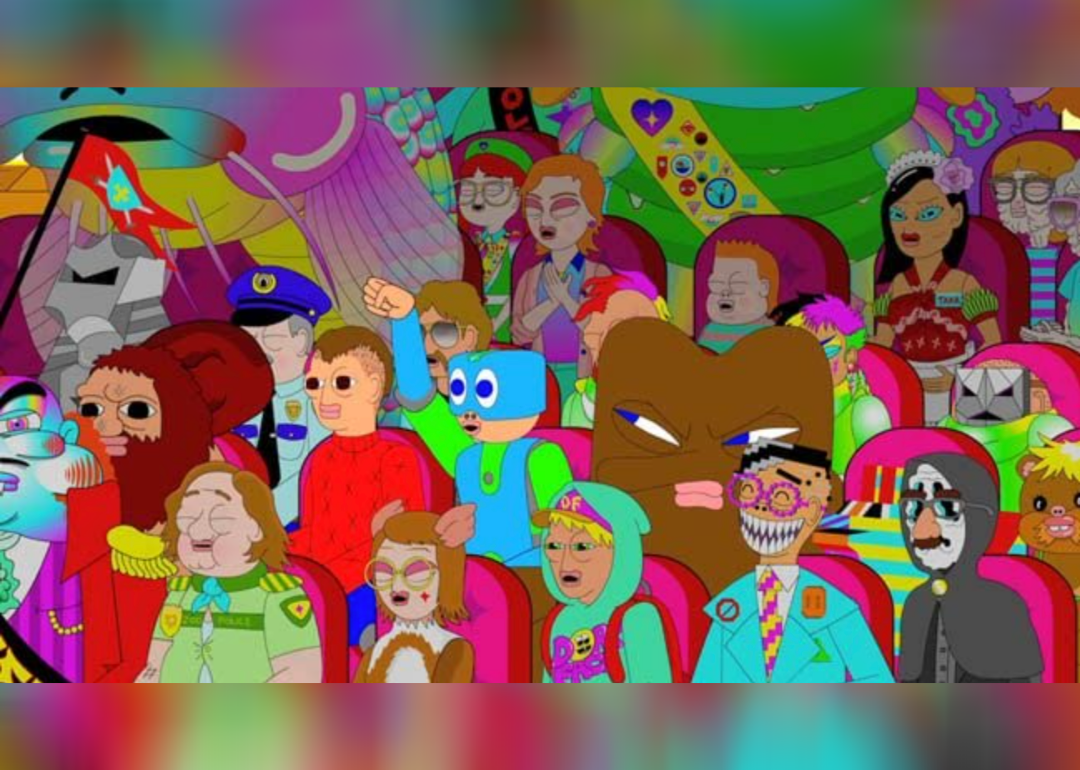 Cartoon Network Studios
2011: The Problem Solverz
– IMDB user rating: 2.0
– Votes: 2,170
This animated show about a group of inept detectives was originally pitched to Adult Swim, but when it didn't take the show, a few updates were made, and it went to Cartoon Network. In an opinion piece for Variety, Brian Lowry wrote that "The Problem Solverz" was "being bizarre simply for its own sake." Viewers must have agreed because it was canceled after two seasons.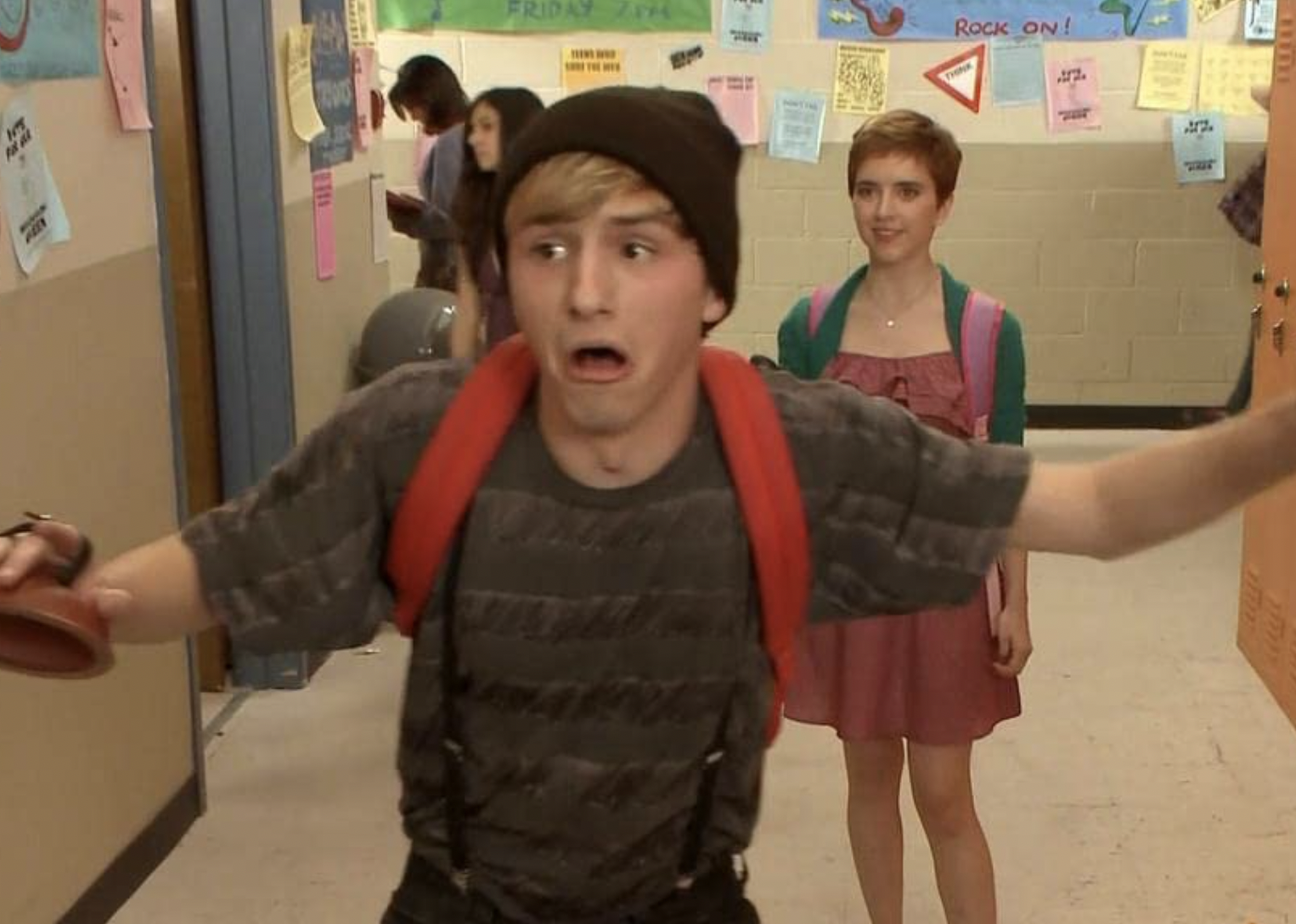 Nickelodeon Productions
2012: Fred: The Show
– IMDB user rating: 1.7
– Votes: 2,052
Starring Lucas Cruikshank, this series featured the adventures of a boy with a very high-pitched voice. Many critics and viewers thought it was one of the worst shows on television and lasted only a season on Nickelodeon. Based on a viral YouTube series, the show did manage to gain enough interest for a movie obviously titled "Fred: The Movie."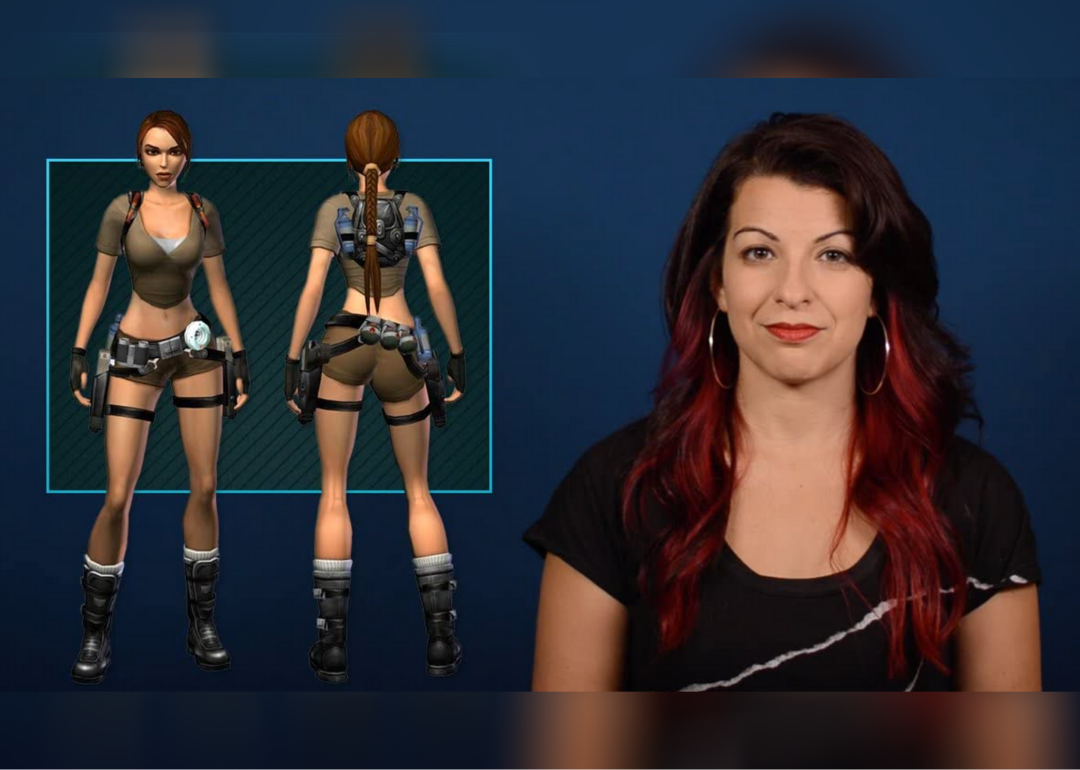 Feminist Frequency
2013: Tropes vs. Women in Video Games
– IMDB user rating: 1.6
– Votes: 1,059
Anita Sarkeesian deconstructs video game tropes as they relate to females in this YouTube web series. The series, funded via a Kickstarter campaign, began a journey for Sarkeesian into the dark depths of cybermobs. She became a target for online harassment—including vandalizing her Wikipedia page and YouTube comment sections and posting private information about her. Two seasons of the show were produced.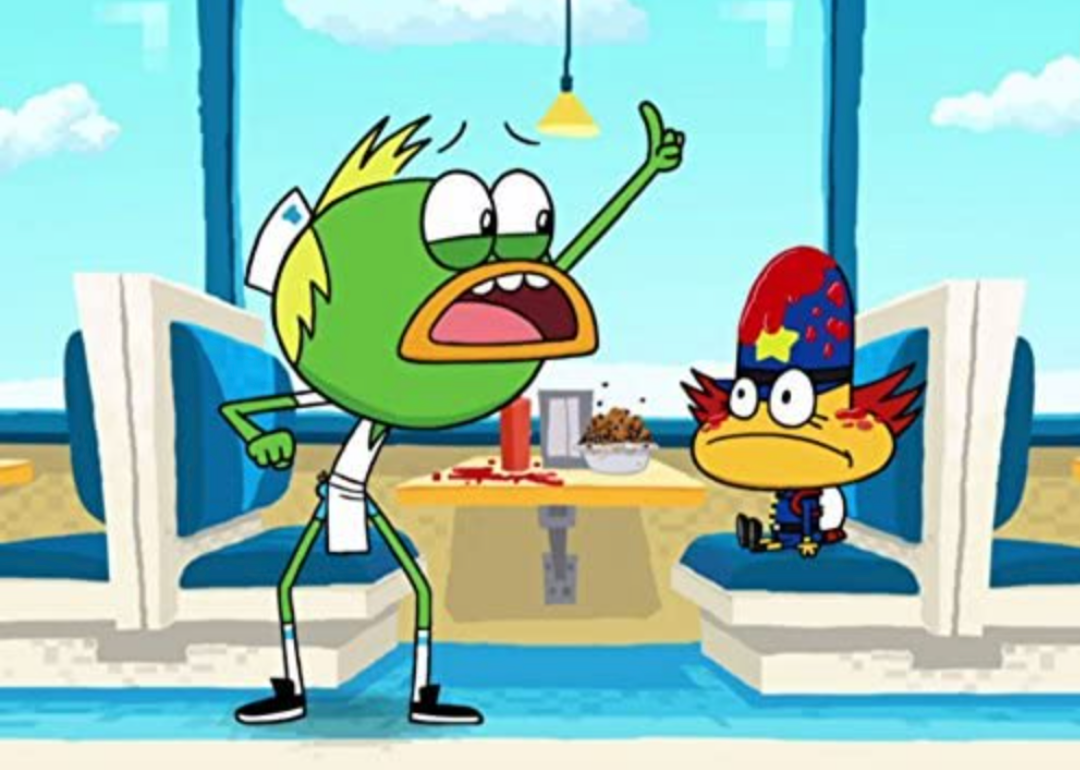 Nickelodeon Productions
2014: Breadwinners
– IMDB user rating: 2.6
– Votes: 3,618
The idea of this animated Nickelodeon series was simple: Two ducks drive around in a van delivering bread to other ducks. While television critic Robert Lloyd of the Los Angeles Times gave it a favorable review, fans never seemed to connect with the show, and it was canceled after two seasons.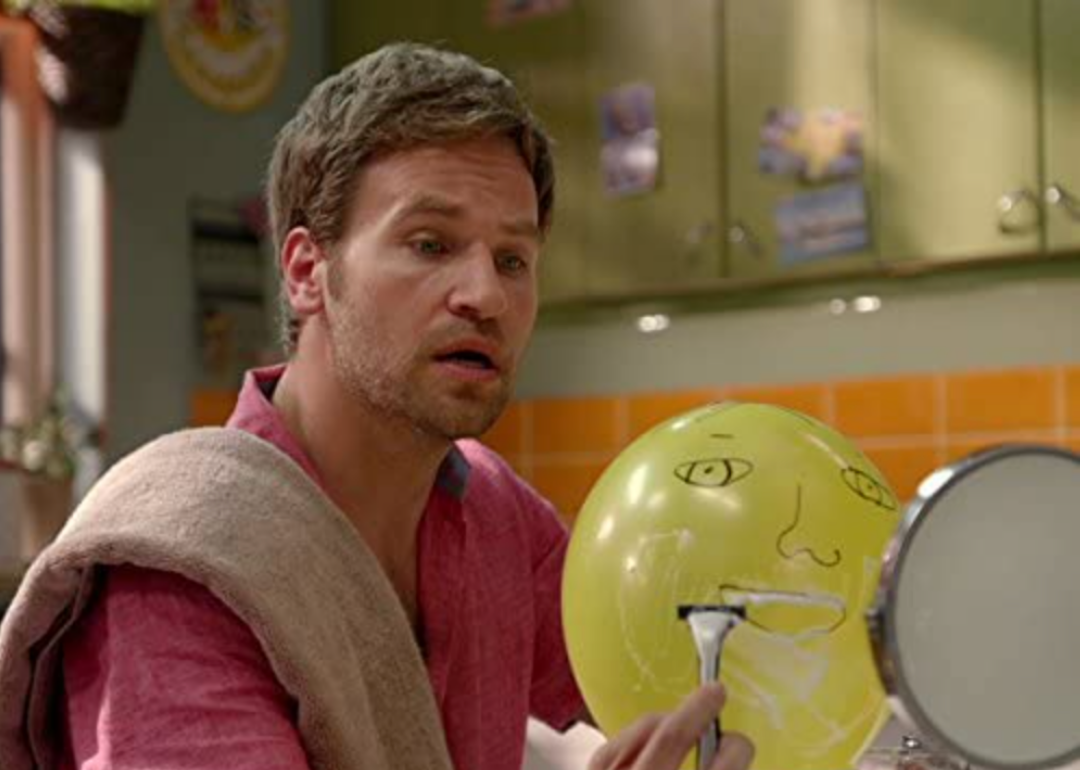 Comedy Central
2015: I Live with Models
– IMDB user rating: 3.0
– Votes: 1,139
British television sitcom, "I Live With Models," follows a male hand model and his adventures living with three women models in Miami. Two seasons aired on Comedy Central UK, though the second aired two years after the first.
You may also like: Famous TV shows that ended in controversy
Cartoon Network Studios
2016: Ben 10
– IMDB user rating: 2.9
– Votes: 5,084
A boy named Ben discovers a device that allows him to turn into 10 different alien species. This animated action-adventure series is a reboot loosely based on the original that aired in 2005. The original had a much higher user ranking on IMDb, and many fans feel the new series does not live up to its predecessor.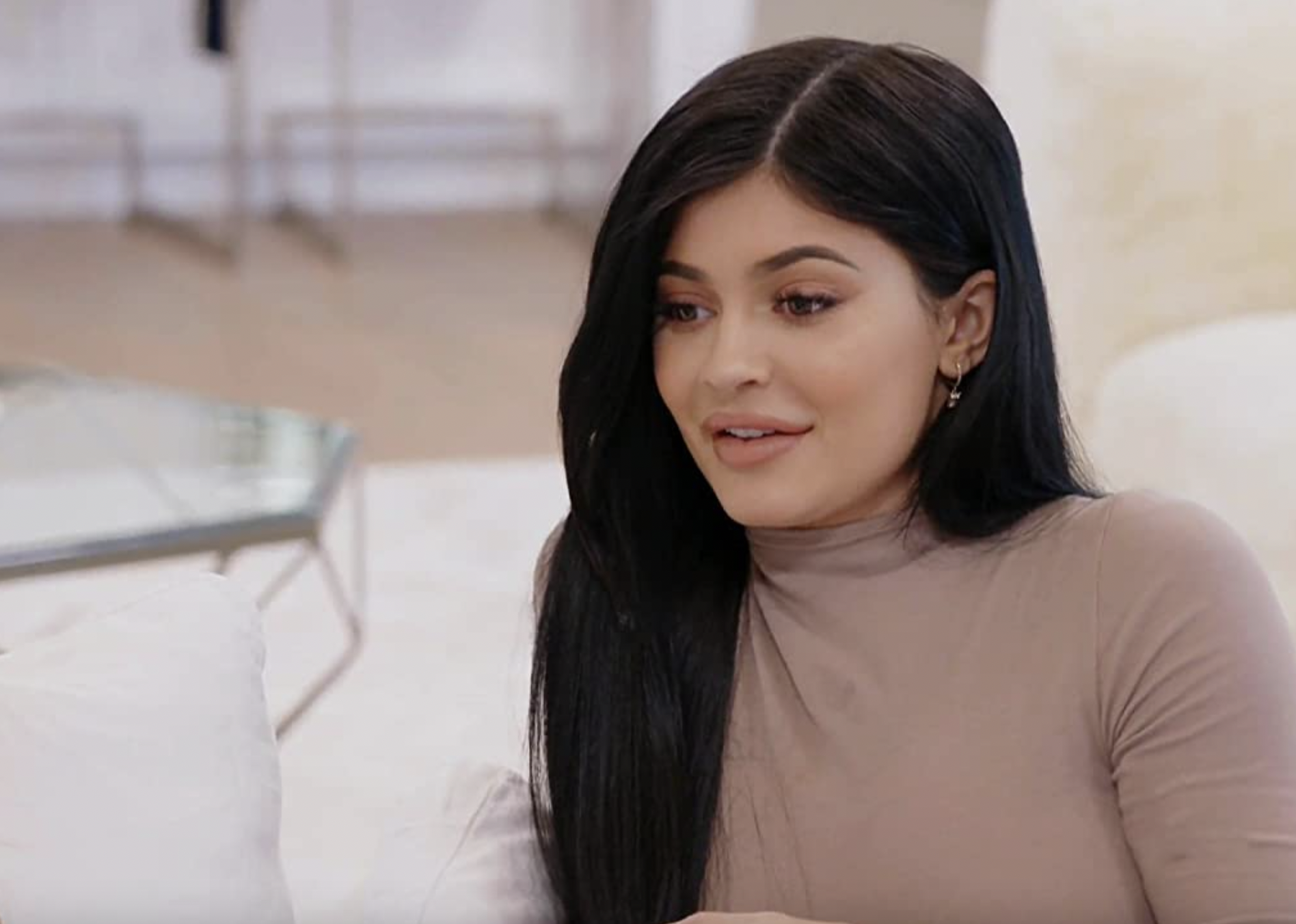 Ryan Seacrest Productions
2017: Life of Kylie
– IMDB user rating: 3.4
– Votes: 1,181
The youngest of the Kardashian-Jenner crew, Kylie got her own separate reality television show in 2017 after launching the makeup brand that ultimately made her the youngest self-made billionaire in 2019. Despite the notorious shenanigans of "Keeping Up with the Kardashians," critics panned "Life of Kylie" for being less fun and more controlled.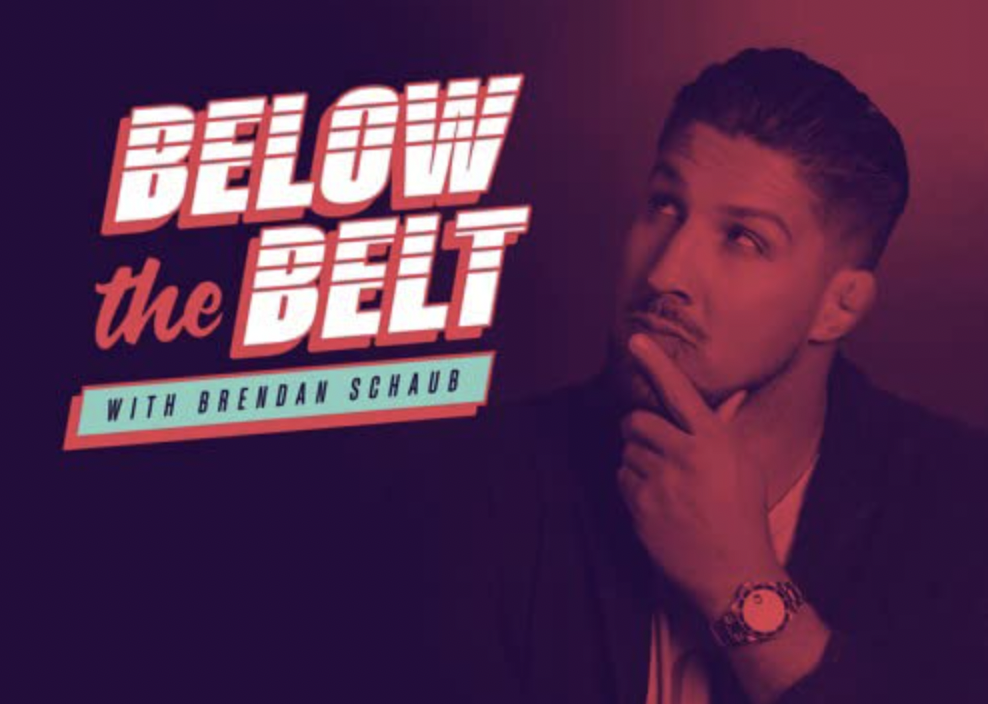 Embassy Row
2018: Below the Belt
– IMDB user rating: 1.6
– Votes: 1,083
Hosted by ex-MMA fighter Brendan Schaub, "Below the Belt" is a talk show combining combat sports commentary with entertainment and pop culture. Schaub is known for his controversial guests like anti-vax podcaster Joe Rogan and his unfiltered sense of humor.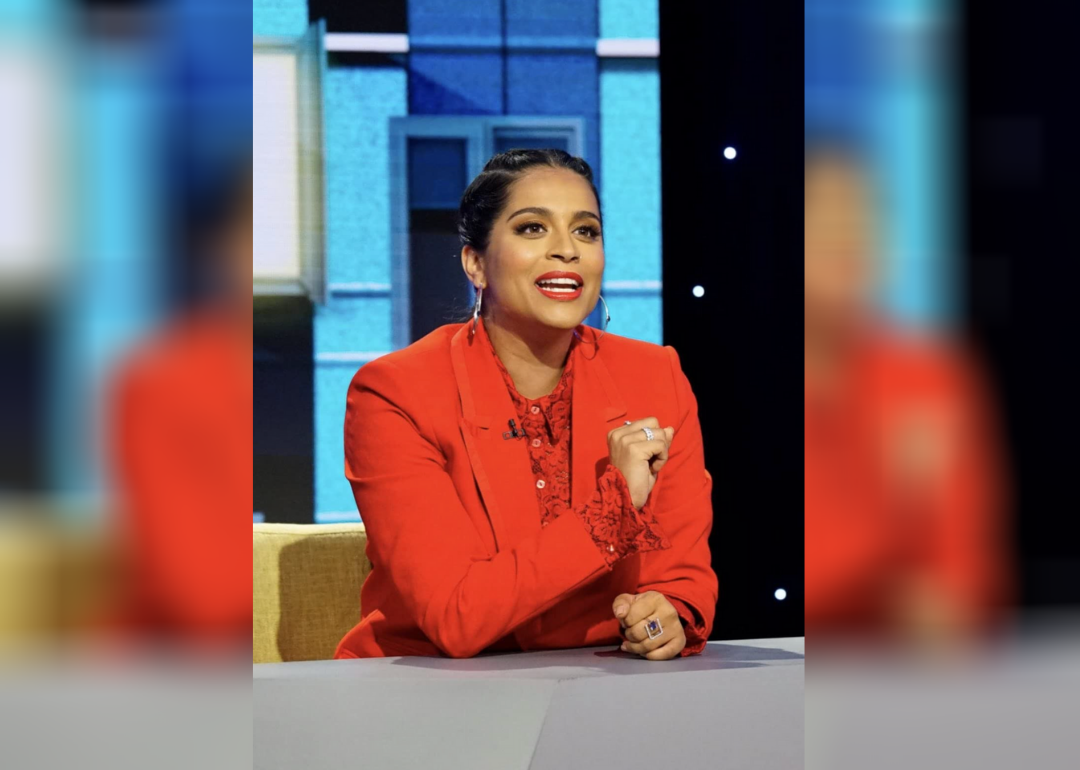 Irwin Entertainment
2019: A Little Late with Lilly Singh
– IMDB user rating: 1.4
– Votes: 7,478
Canadian YouTuber and comedian Lilly Singh hosts her own late-night talk show on NBC. While many are thrilled to see a woman of Indian descent hosting a late-night show on a major network, many viewers are put off by jokes they see as racist and unfunny. The show ended after two years on NBC.
Brat
2020: Attaway General
– IMDB user rating: 1.0
– Votes: 2,642
The story of four teenagers volunteering in a prestigious program at Attaway General Hospital first aired on YouTube and then streamed on Hulu, Roku, and others. The show features many popular TikTok stars, which may be part of the reason for the harsh response from viewers who complain not only about the terrible writing but about the awful acting as well.
You may also like: Classic TV quotes that are now part of everyday vocabulary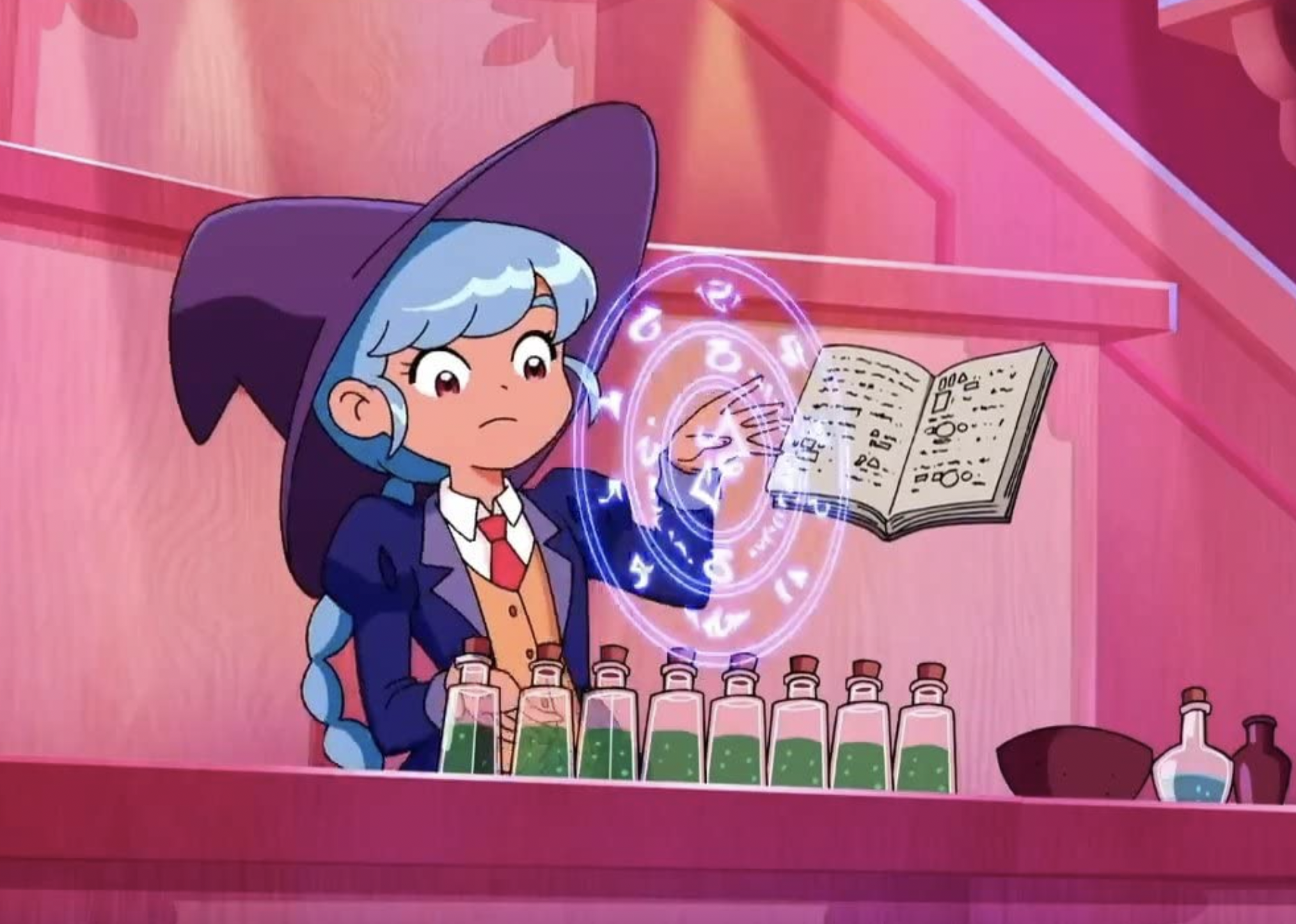 Ellation Studios
2021: High Guardian Spice
– IMDB user rating: 1.4
– Votes: 1,931
One of the first original series on the anime streaming service Crunchyroll, "High Guardian Spice" is an animated series about four girls training to become their city's magical defenders. Praised for its representative slate of LGBTQ+ characters, the show was nevertheless panned by critics, who called it unambitious and boring.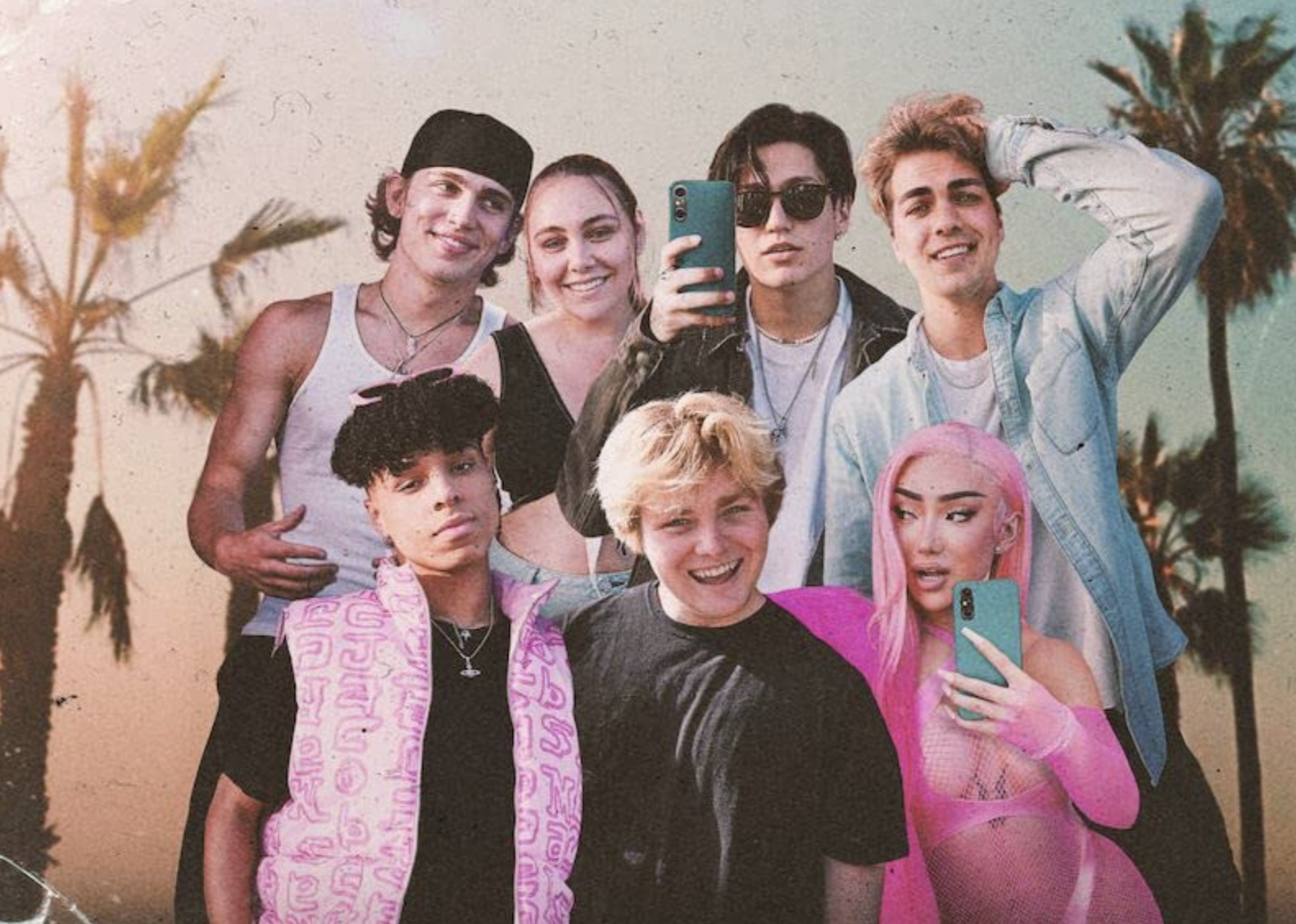 Spoke Studios
2022: Hype House
– IMDB user rating: 1.9
– Votes: 3,022
"Hype House" is a reality television show which follows a group of young TikTok content creators living together in L.A. Highlighting the stress of maintaining and growing internet fame, the show has received mostly negative reviews, with some critics going so far as to call it depressing.
More Stacker National