Madonna: The life story you may not know
Published 3:30 pm Thursday, February 9, 2023

Sean Gallup // Getty Images
Madonna: The life story you may not know
For almost four decades, Madonna has been one of our most notorious stars, continually shapeshifting, breaking cultural boundaries, and smashing longstanding records. Her star power is there in the numbers: Madonna remains the bestselling female artist of all time, having sold 335 million albums and singles and counting. She's won Grammys, Brit Awards, MTV Music Awards, Golden Globes, and a slate of other honors.
Despite her lofty place in pop music, this Material Girl began with nothing. She waitressed, danced, and posed nude for art classes. While living illegally in a building with a music studio, she courted her agent and made music, working hard to get it heard, and eventually breaking through. (It was because she got then-boyfriend DJ Mark Kamins to play her single "Everybody" at anti-Studio 54 club Danceteria that the world first heard of Madonna.) Look at her now.
It's safe to say Madonna's life has been a rollercoaster, full of peaks and troughs, intense joys, and deep griefs, all of which have made Madonna the woman she is today. With an enduring career spanning several decades and an even more indelible musical legacy, it's time to look back at the moments that made Madonna. Stacker compiled a list of Madonna's most pivotal life moments from articles, interviews, and chart data.
You may also like: 50 of the best posthumous albums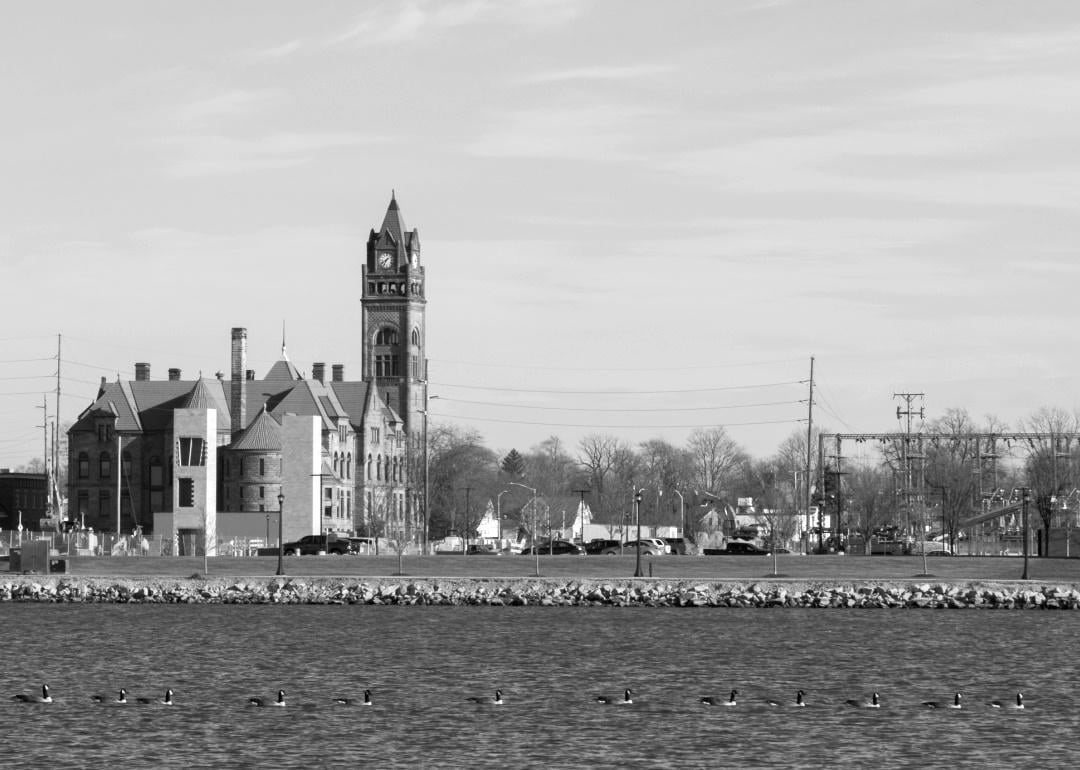 Jake M Media // Shutterstock
A star is born
The Queen of Pop was born Madonna Louise Veronica Ciccone to Silvio "Tony" Ciccone and Madonna Fortin, an Italian immigrant and French Canadian, respectively. A Leo, Madonna was born on Aug. 16, 1958, in Bay City, Michigan. The performer has deep roots in Bay City, which has yet to recognize the star in some way. It is where her grandmother grew up and where her parents married, but it isn't where the pop star spent her formative years. Madonna's parents lived in Pontiac, north of Detroit. She later attended a high school in nearby Rochester Hills.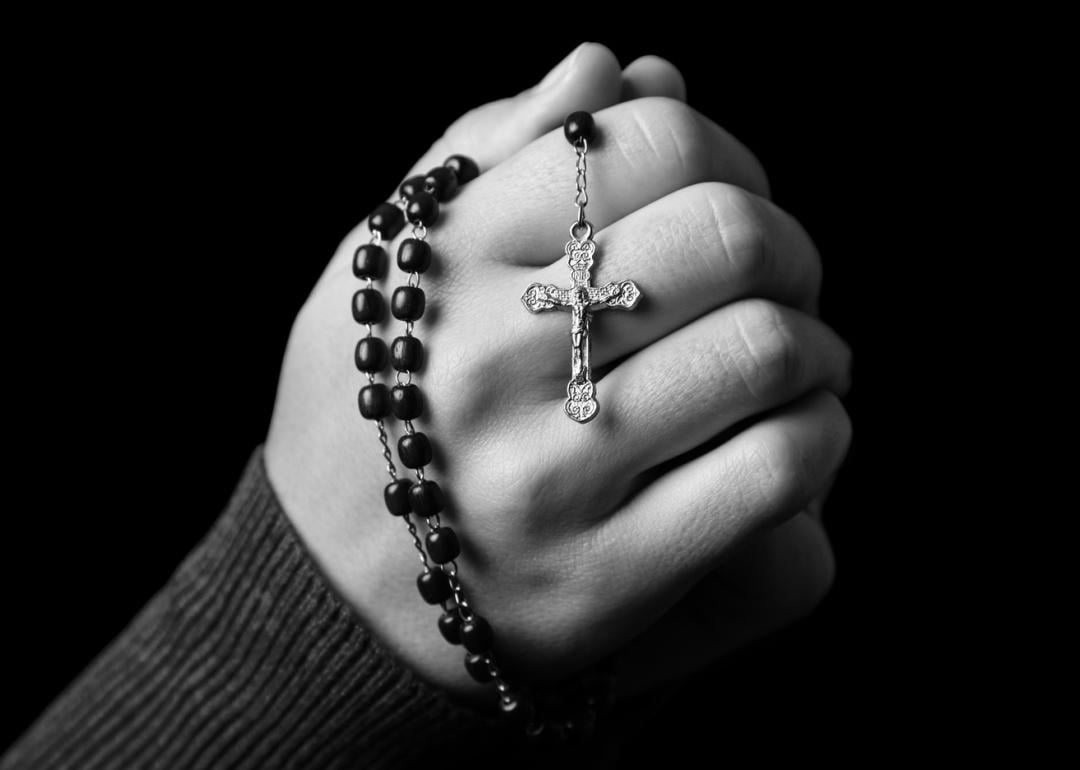 StockPhotosArt // Shutterstock
A complicated Catholic upbringing
Nuns and vicars were a regular fixture in the home in which Madonna grew up. Her parents were strict Catholics; crosses and Catholic iconography adorned their home. As a result, Madonna has a love-hate relationship with the religion.
When Pope Francis visited the country, the star told Billboard: "Catholicism feels like my alma mater. It's the school I used to go to, and I can go back any time I want and take whatever I want from it because I suffered all the oppression, and all the abuse — and also enjoyed all the pomp and circumstance, the drama and the confusion and the hypocrisy and the craziness."
Her Catholic upbringing inspired such hits as "Like a Virgin" and "Papa Don't Preach," but has also earned the ire of the Church, which has ex-communicated her three times.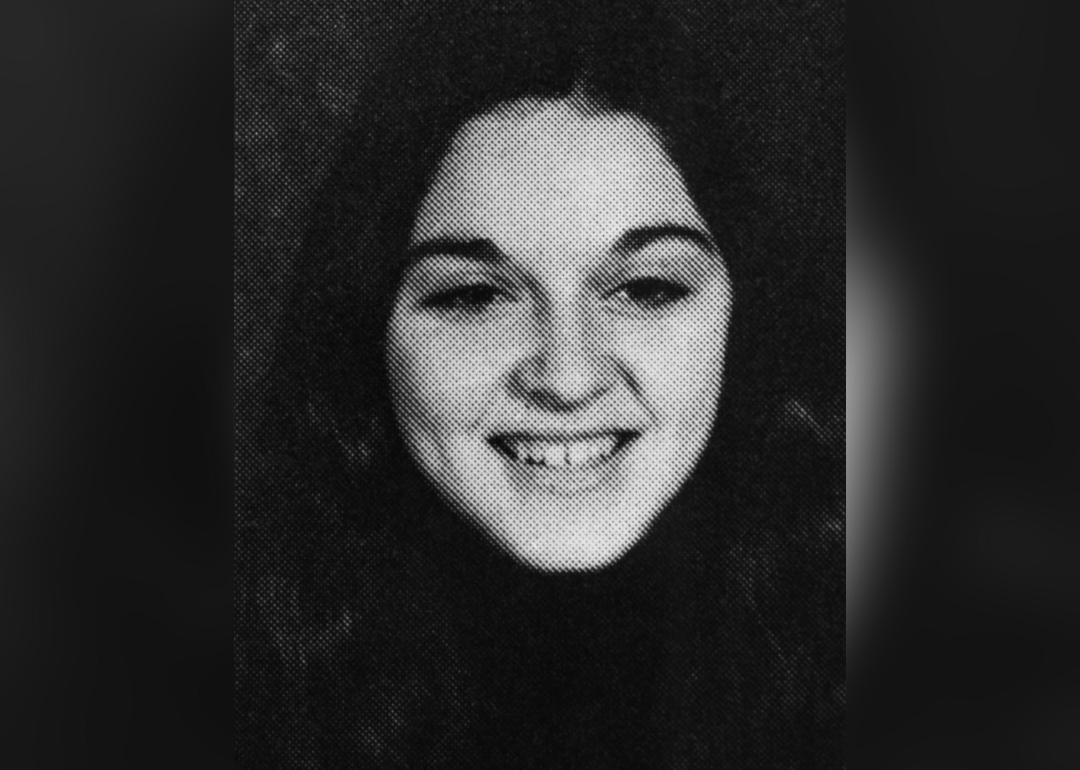 Michael Ochs Archives // Getty Images
Mother's death
Tragedy visited Madonna's family in 1963. In December of that year, Madonna's mother passed away from breast cancer at only 30 years old. The death cast a long shadow over Madonna's life. The star has admitted it's made her more aware of her mortality, telling Interview magazine in 2014, "The idea that you never know when death will arrive, so one has to do as much as possible all the time to get the most out of life." Perhaps that is why she has racked up so many accomplishments in her career, and she's still going.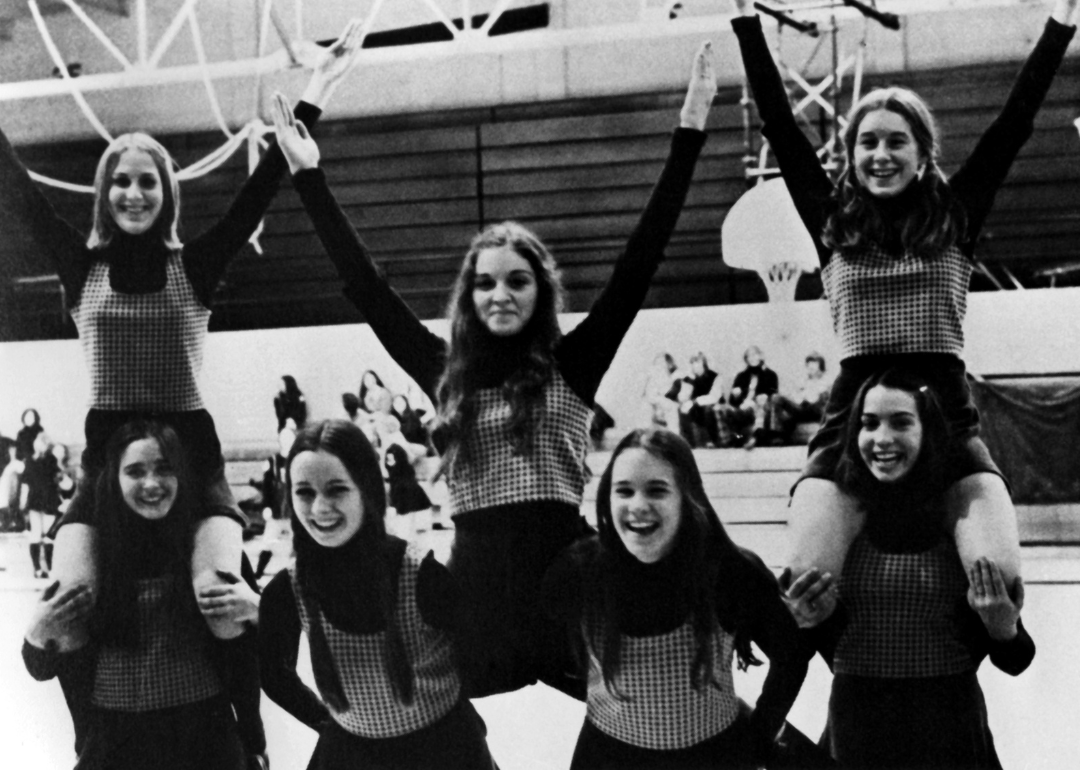 Michael Ochs Archives // Getty Images
A rebel in the making
Madonna became a particularly troublesome teen when Joan Gustafson, the family's former housekeeper, became her stepmom. Gustafson tried to enforce strictly conservative and Catholic values upon the home, even going so far as to ban the use of tampons on the misguided belief it would affect one's virginity.
She told Carrie Fisher for Rolling Stone her stepmother would slap her often and even gave her a bloody nose. In protest, Madonna began rebelling against her household's strict rules, wearing tampons, and losing her virginity, among others. A pattern of bucking the norms was established at this young age, which led to more controversial decisions later in life, such as nude photos in Playboy and the publication of her book "Sex."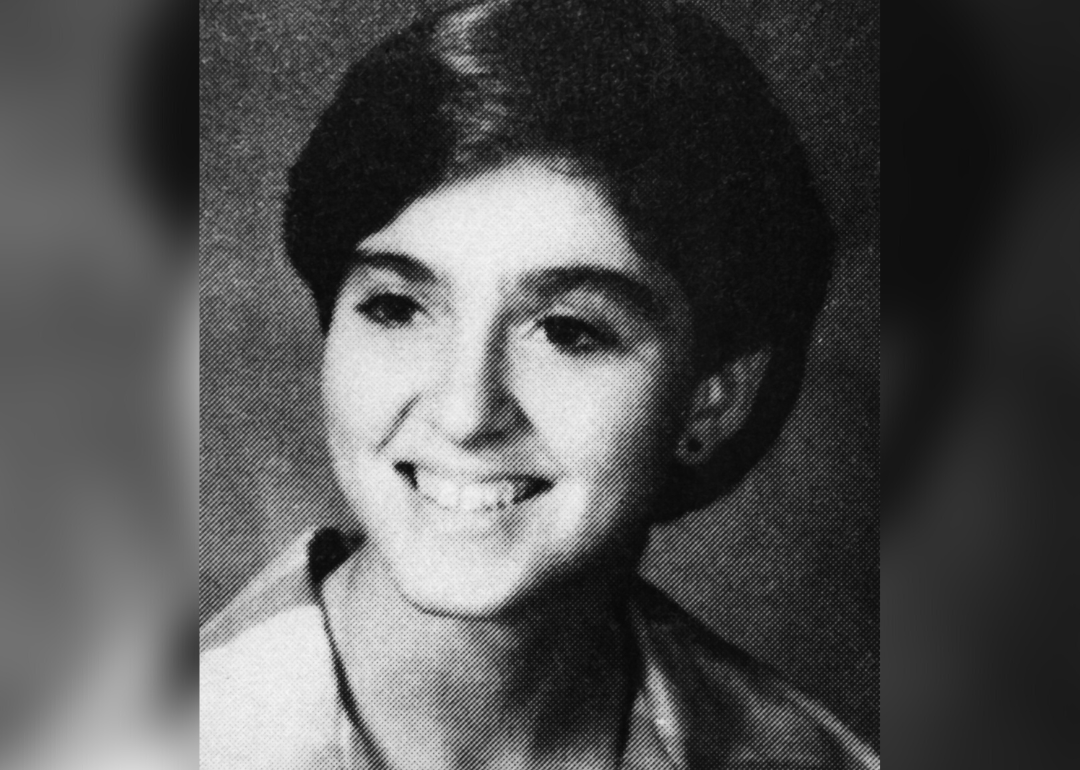 Michael Ochs Archives // Getty Images
Straight-A student
Madonna's rebelliousness hardly affected her studies; she routinely aced school tests and was well-known among her teachers for her reputation as a straight-A student and a member of the cheerleading squad. She never felt like she fit in, however. Her feelings about high school were made evident in a 2011 interview with Harper's Bazaar, in which she said: "For some reason, I feel like I never left high school, because I still feel that if you don't fit in, you're going to get your ass kicked."
You may also like: Most covered songs of all time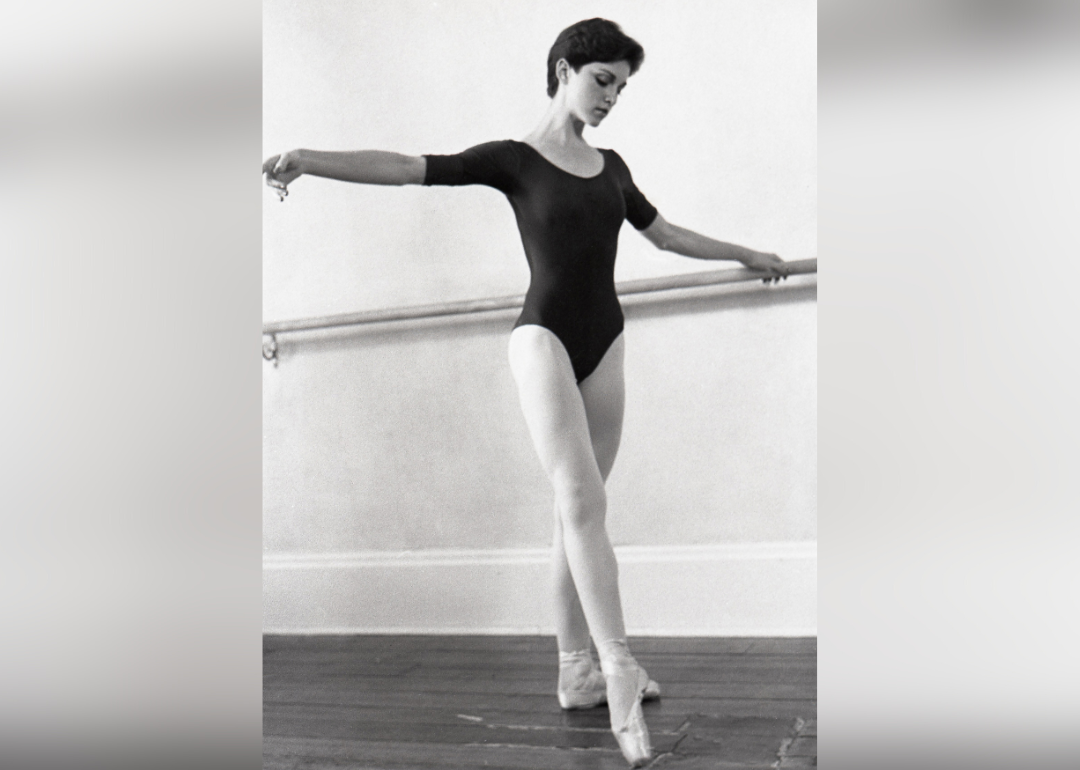 Jeff Hochberg // Getty Images
Dancing her way out
Madonna eventually graduated high school earlier than her peers and won a scholarship to study dance at the University of Michigan. The following year, she took advantage of a six-week scholarship to study with Alvin Ailey American Dance Theater in New York City. In 1978, Madonna got to dance with choreographer Pearl Lang.
She eventually dropped out of college to pursue her dance career, even studying in Martha Graham's school, where she was repeatedly censured for not following the strict dress code. Graham eventually named her "Madame X," which became the title of her 14th studio album.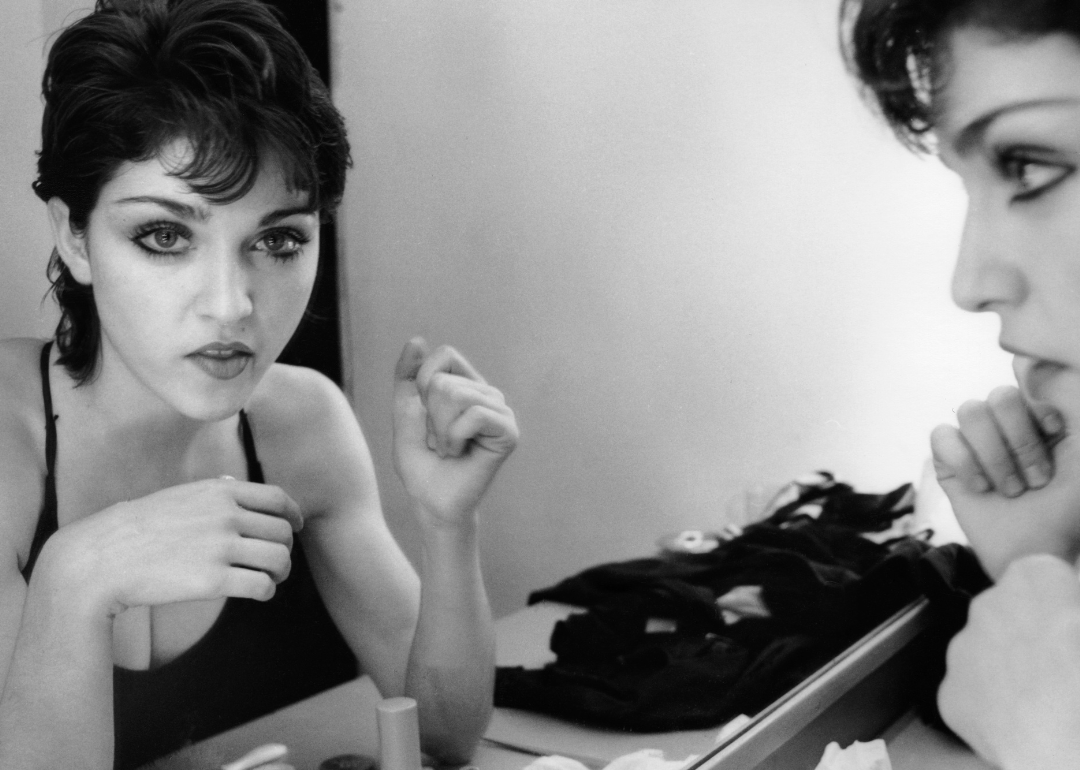 Michael McDonnell/Archive Photos // Getty Images
Paris showgirl
Just before the dawning of the 1980s, Madonna began dating Dan Gilroy, a man who had achieved a moderate level of fame as one of the founding members of the ska-influenced band Breakfast Club. Gilroy introduced Madonna to the head of a vaudeville review in Paris, which led her to a brief stint as a showgirl. They briefly lived together in the City of Love, where Madonna learned more about her passion for singing and performing.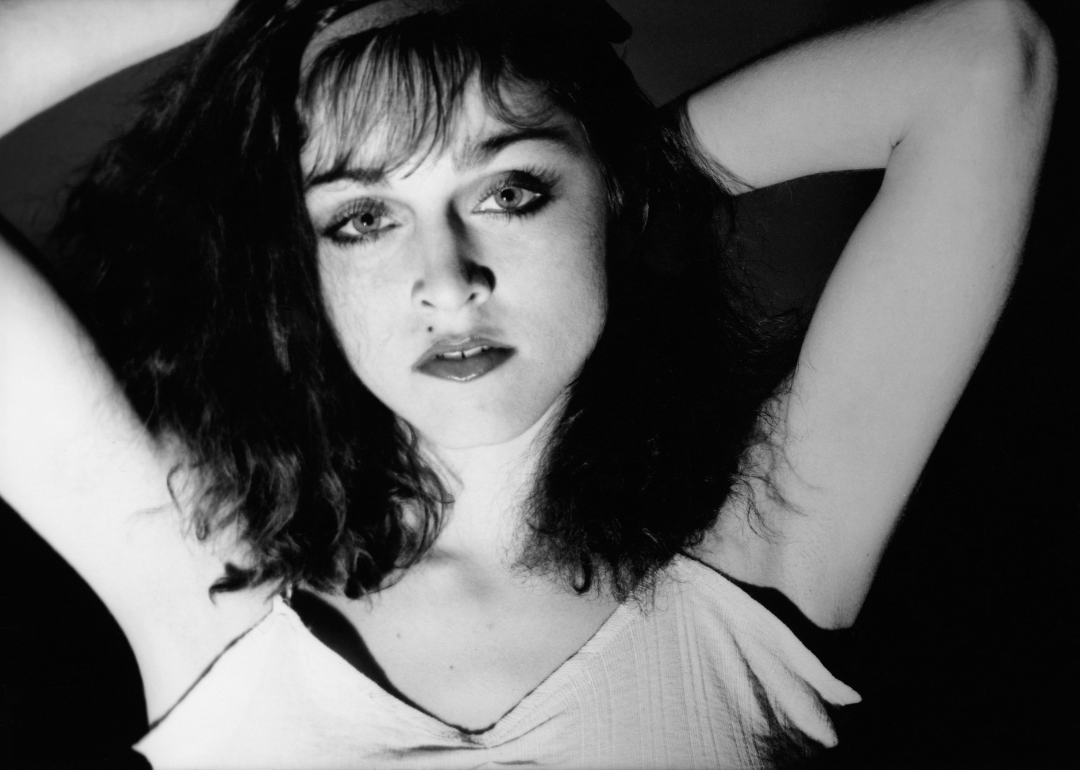 Michael McDonnell/Archive Photos // Getty Images
First forays into music
On her return back from Paris to the States in 1980, Madonna joined Dan Gilroy's band, first as a drummer and then as its lead singer. Over the next few years, she went on to form several of her own bands, including Madonna and The Sky and the Millionaires.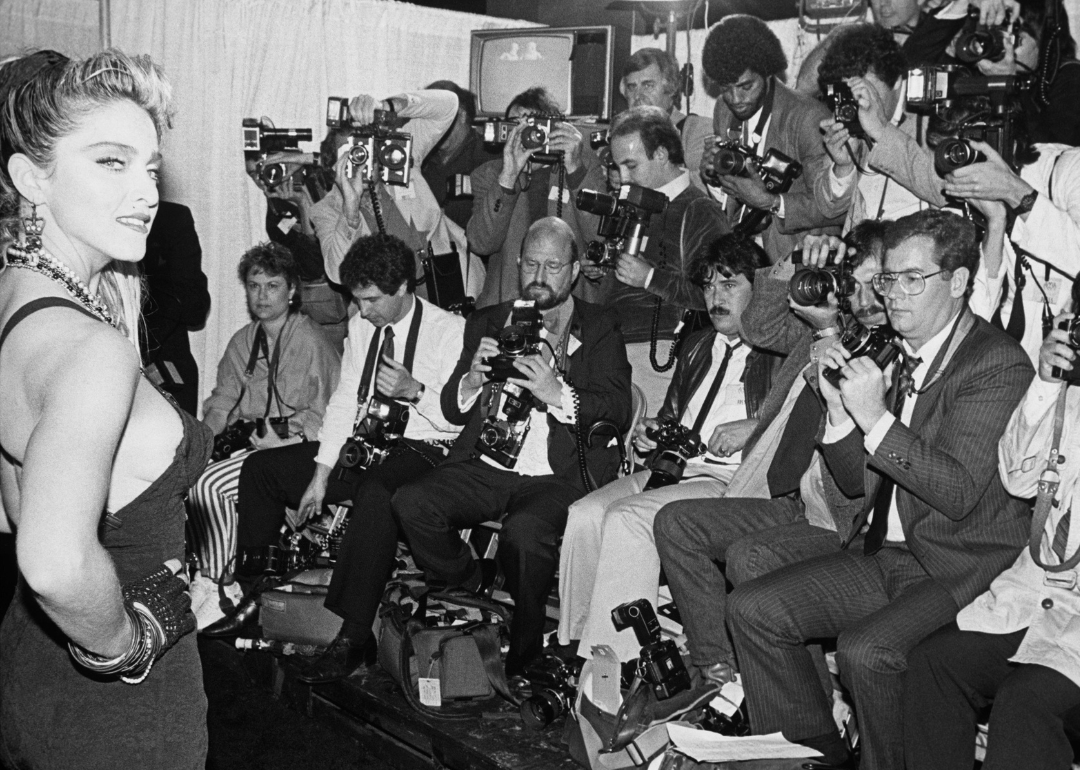 Brad Elterman/FilmMagic // Getty Images
Going solo
After a year of band life, Madonna decided to focus on a solo career in 1981. She sought the help of Camille Barbone of Gotham Records. According to Barbone, Madonna was living illegally in the same building she worked in and actively pursued her services. "She knew I was the only person in there that had music industry contacts," Barbone said. "So she went on a little campaign and pursued her interactions with me." Of course, after seeing the star perform live, Barbone signed her immediately.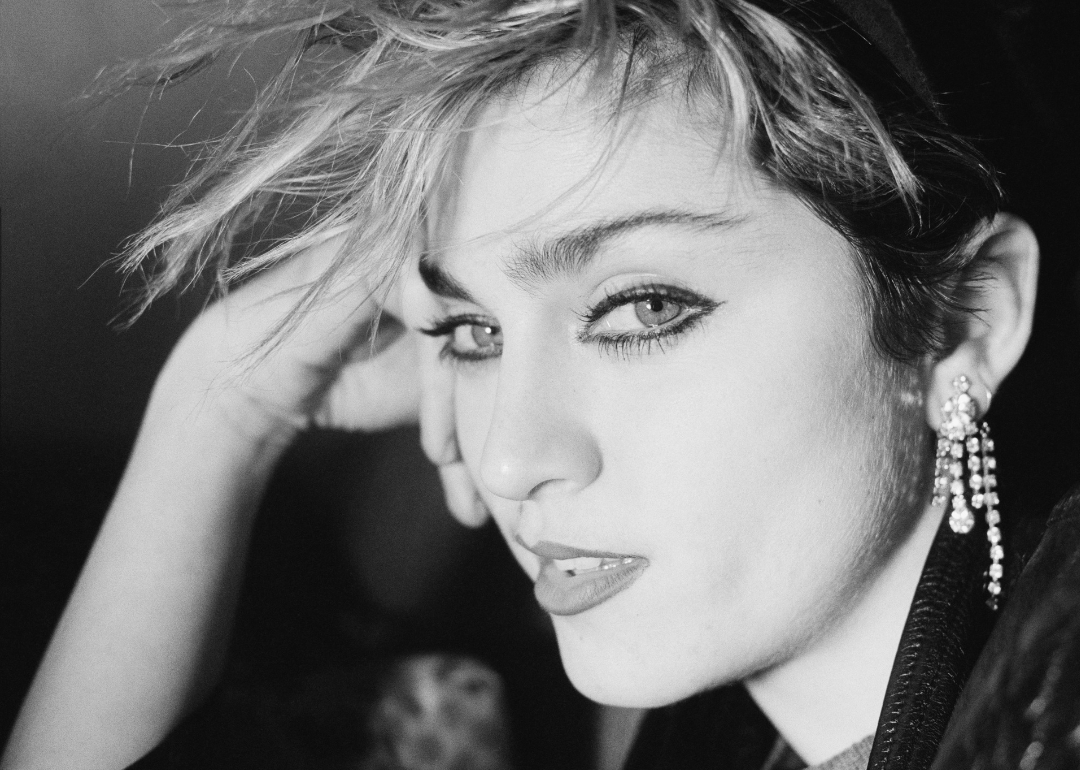 Peter Noble/Redferns // Getty Images
Hitting the charts
It only took a year of trying to make it as a solo artist before Madonna began hitting the charts. In 1982, her friend Stephen Bray helped produce her first hit, "Everybody," which reached the top spot on the dance charts. Bray would go on to play a part in many Madonna hits, including "Into the Groove" and "Express Yourself."
You may also like: Top 100 country songs of all time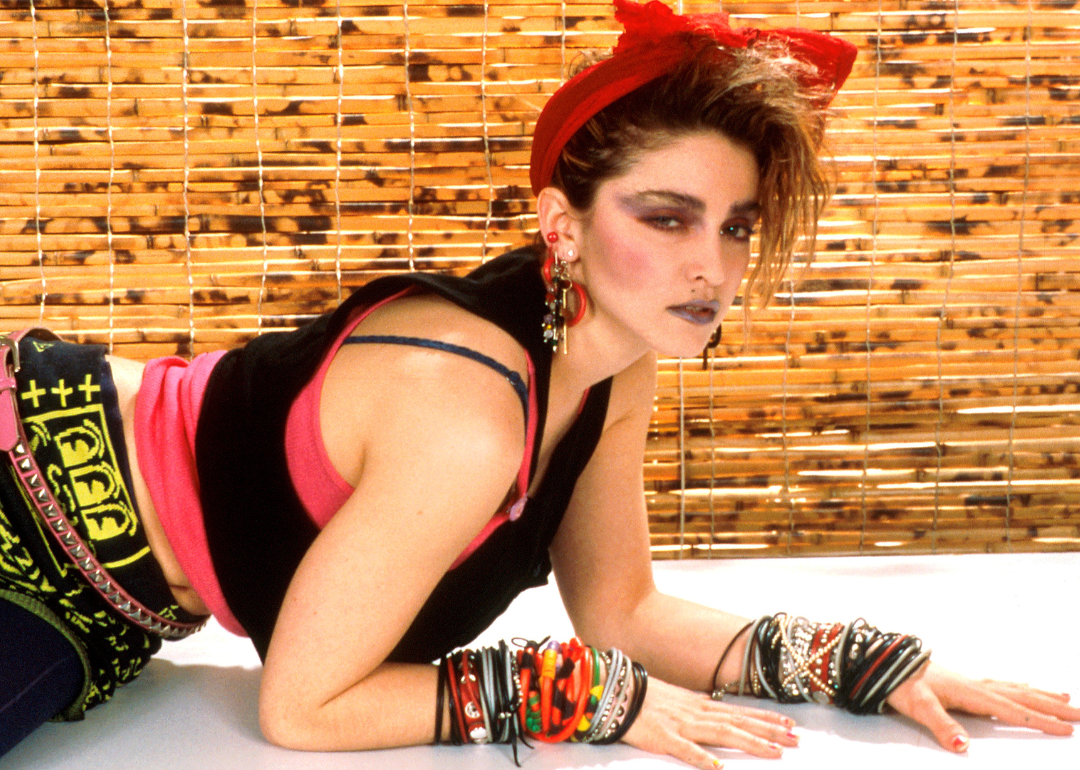 Michael Putland // Getty Images
Releases debut album
It was the demo for "Everybody" that led her to sign with Sire Records. Founder Seymour Stein was at the hospital when he heard the single and called DJ Mark Kamins, who gave him the demo. A few hours later, a contract was being drawn up. Madonna released her eponymous debut album in 1983. The album, which included the hit singles "Holiday," "Borderline," and "Lucky Star," catapulted Madonna to international recognition.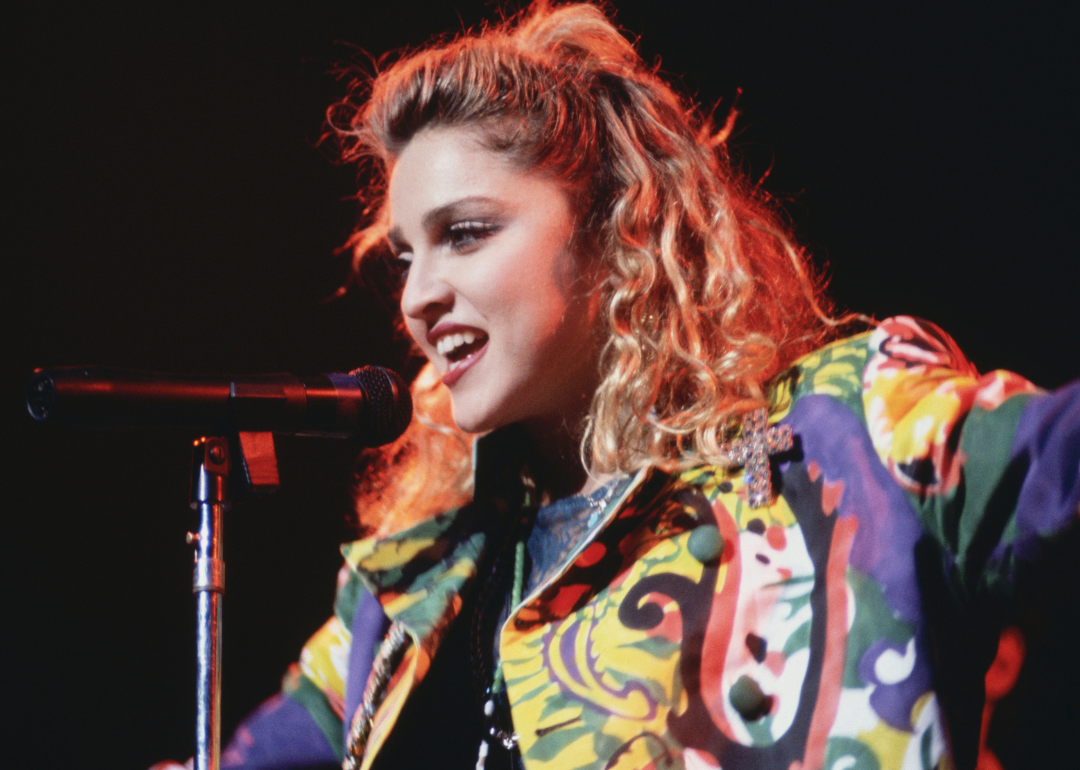 Bettmann // Getty Images
A prayer answered
While her first album caused a sensation, Madonna endeavored to keep her name in the limelight with her sophomore album—and with a title like "Like a Virgin," it was guaranteed to cause a stir. Billboard called Madonna's second album an "artistic coming-out party, the moment she swapped frivolous bubblegum for more thoughtful examinations of female sexuality." The album produced two iconic songs, "Like a Virgin" and "Material Girl." The album had four top U.S. singles, and "Like a Virgin" stayed on the Billboard 200 for over two years.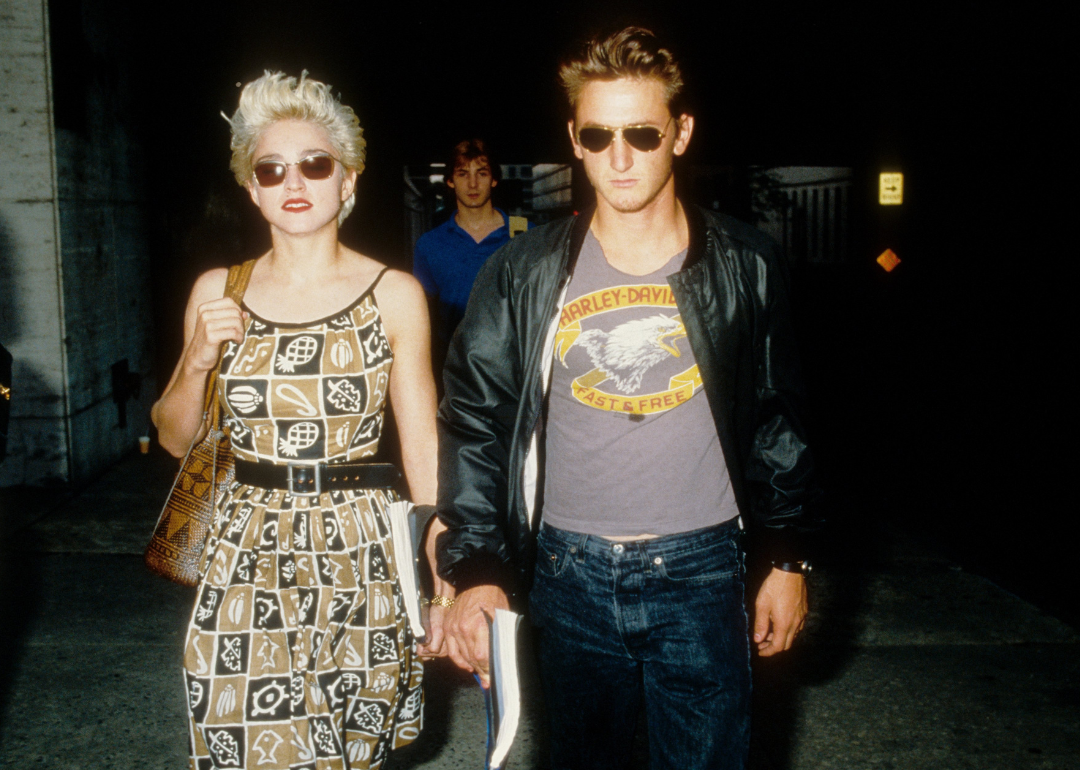 Vinnie Zuffante/Michael Ochs Archives // Getty Images
The '80s whirlwind
Madonna's success only accelerated over the decade as she came to be seen as an icon across multiple mediums. After marrying Sean Penn in 1985, she starred alongside him in the film "Shanghai Surprise," which critics panned. New York Times' Janet Maslin called it "a listless bore of a film." Nevertheless, it was the beginning of many more film appearances, including "Desperately Seeking Susan," a great vehicle for the star's wild-child appeal, and "Dick Tracy," which spawned numerous hits, including "Vogue."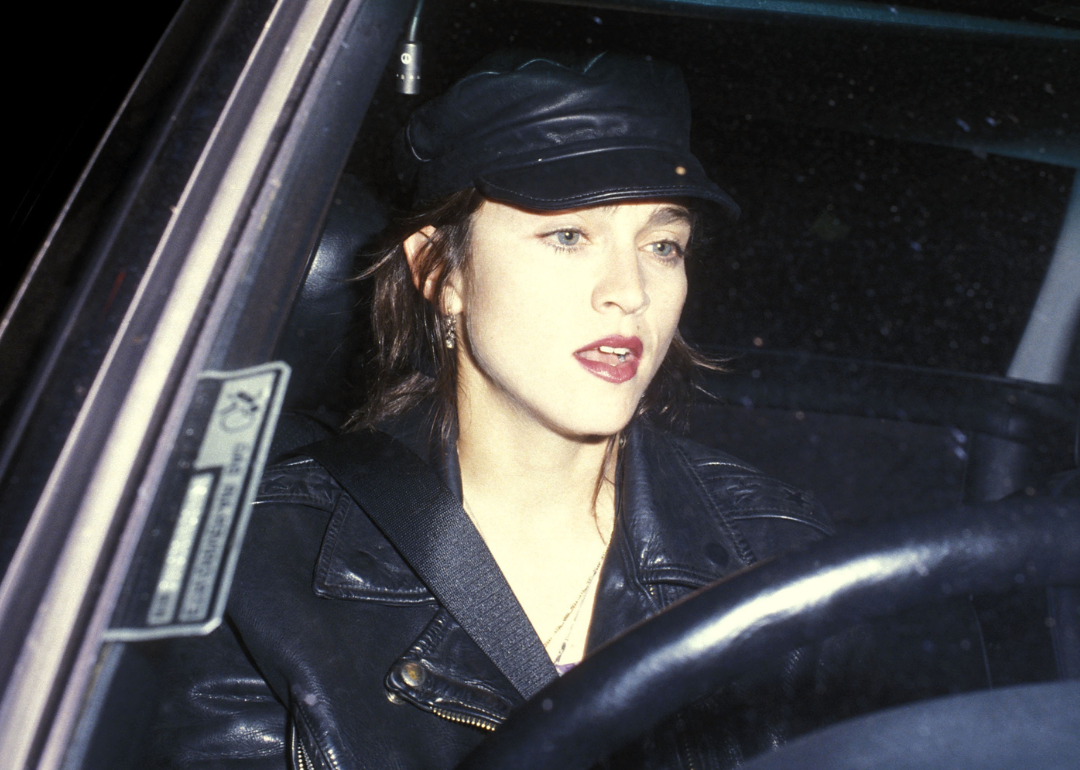 Ron Galella, Ltd./Ron Galella Collection via Getty Images
'Like a Prayer' scandal
After several hit films and albums, Madonna gained her greatest notoriety yet in 1989, when she released the music video for "Like a Prayer." Some took offense to its interracial romantic storyline and its depiction of burning crosses and Christ. As a result of the video, Pepsi ceased its $5 million-dollar endorsement of Madonna, and Pope John Paul II insisted her fans not attend any of her concerts in Italy.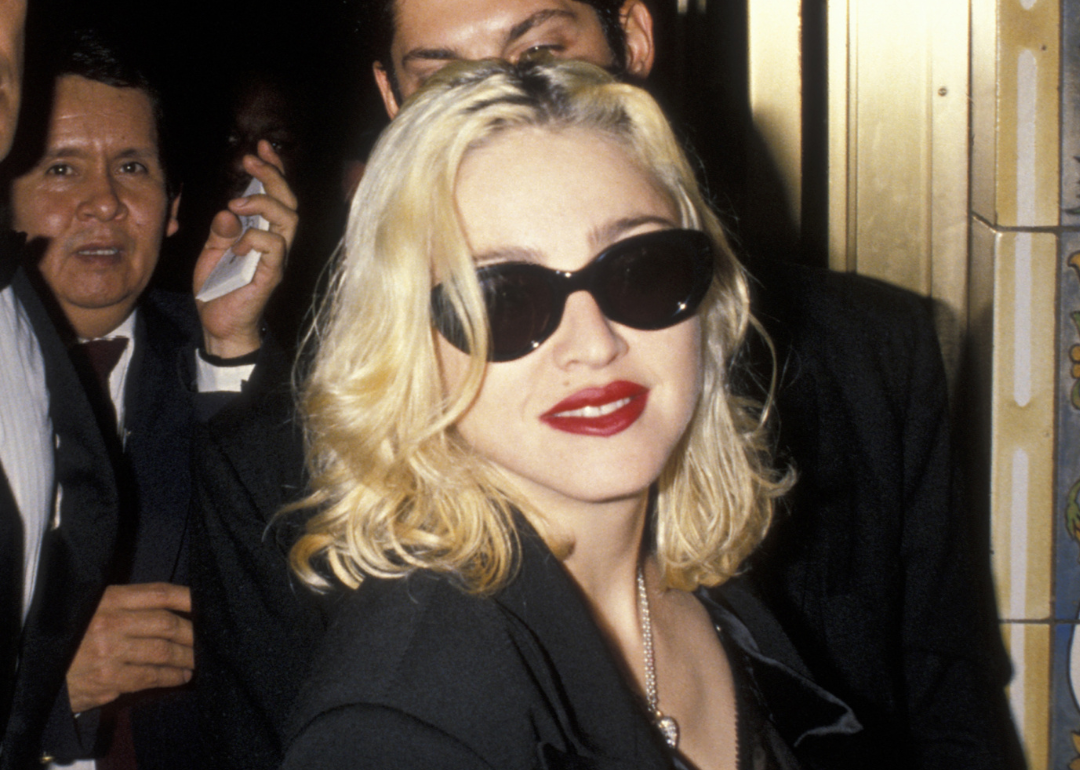 Ron Galella, Ltd./Ron Galella Collection via Getty Images
A scandalous success
Off the back of her greatest controversy yet, Madonna appeared more famous than ever. "Like a Prayer" earned her unprecedented success, and its music video would be nominated for Video of the Year at the MTV Video Music Awards in 1989. Since her debut, Madonna has sold about 70 million copies worldwide, generating a whopping $1.2 billion in the last decade of sales.
You may also like: #1 pop song from the year you graduated high school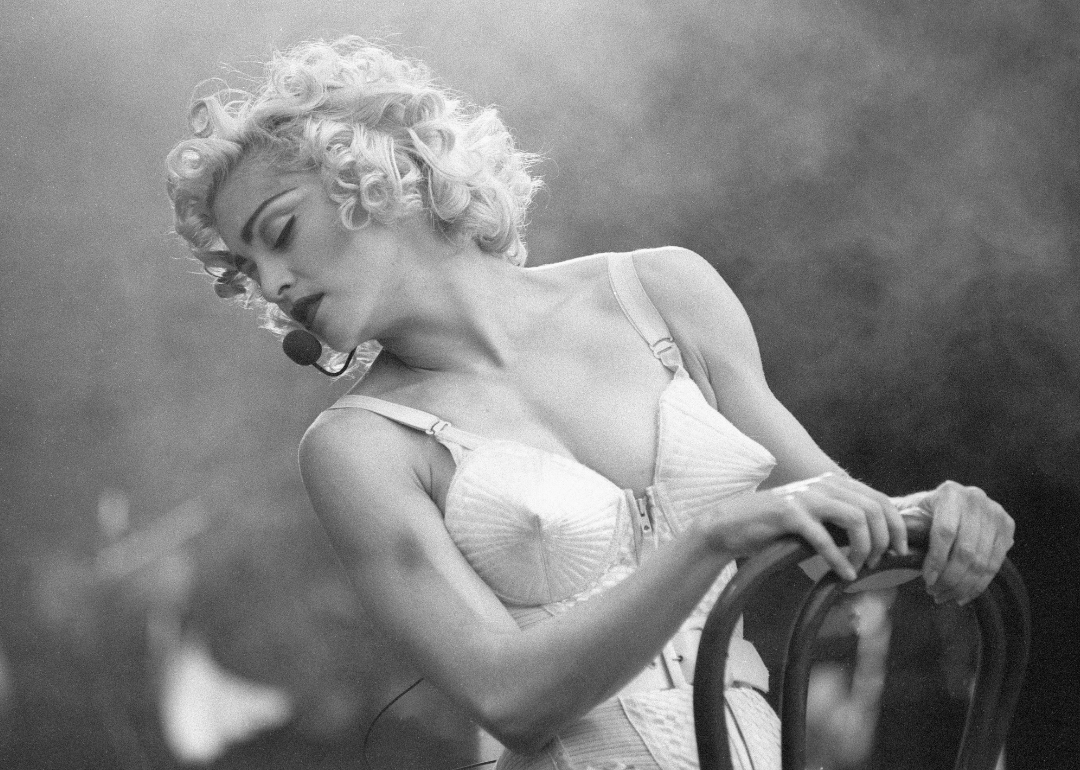 Frans Schellekens/Redferns // Getty Images
'Truth or Dare'
In 1991, Madonna pushed the boundaries of the music documentary format with the release of "Madonna: Truth or Dare," a film shot in black-and-white that took the viewer backstage and behind the scenes of her bestselling "Blond Ambition World Tour." The doc became the highest-earning documentary of all time, earning $29 million—a record it held for 11 years.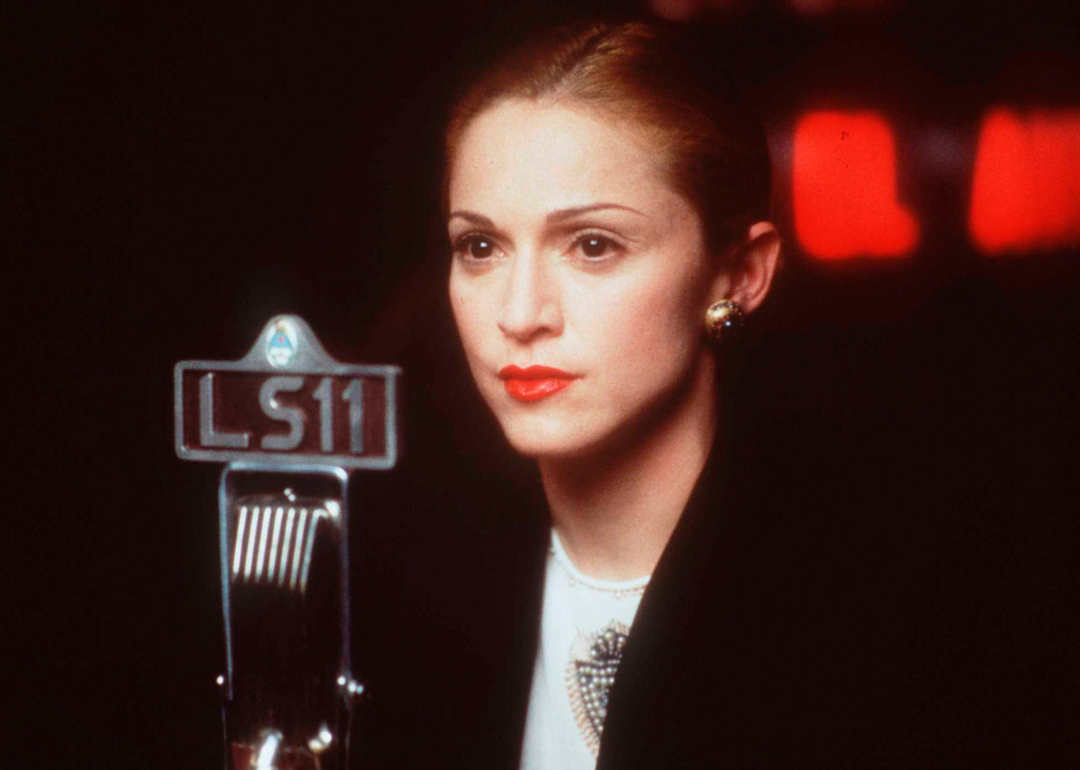 Getty Images
Made for 'Evita'
Midway through the 1990s, Madonna had long proven herself a starlet across the stage and screen. She was the perfect pick for the screen adaption of Andrew Lloyd Webber's musical "Evita," in which she played the starring role alongside Antonio Banderas. For one of her greatest performances yet, she earned a Golden Globe.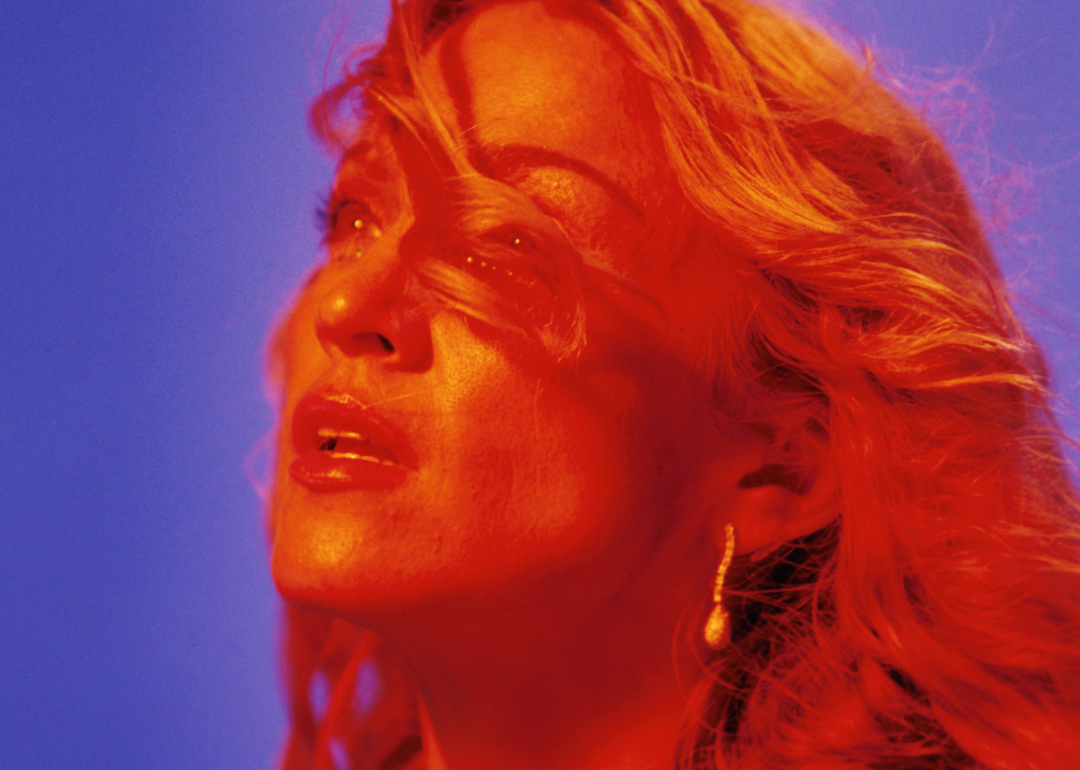 Frank Micelotta/ImageDirect // Getty Images
Critical and commercial acclaim
Madonna had always been able to court the masses, but it was in 1998 that she was really able to win the esteem of critics too. Her seventh studio album, "Ray of Light," with its spiritual themes and great sense of musical adventure, was a smash with critics, who regarded it as her best album yet. Madonna would also win three Grammys for the album.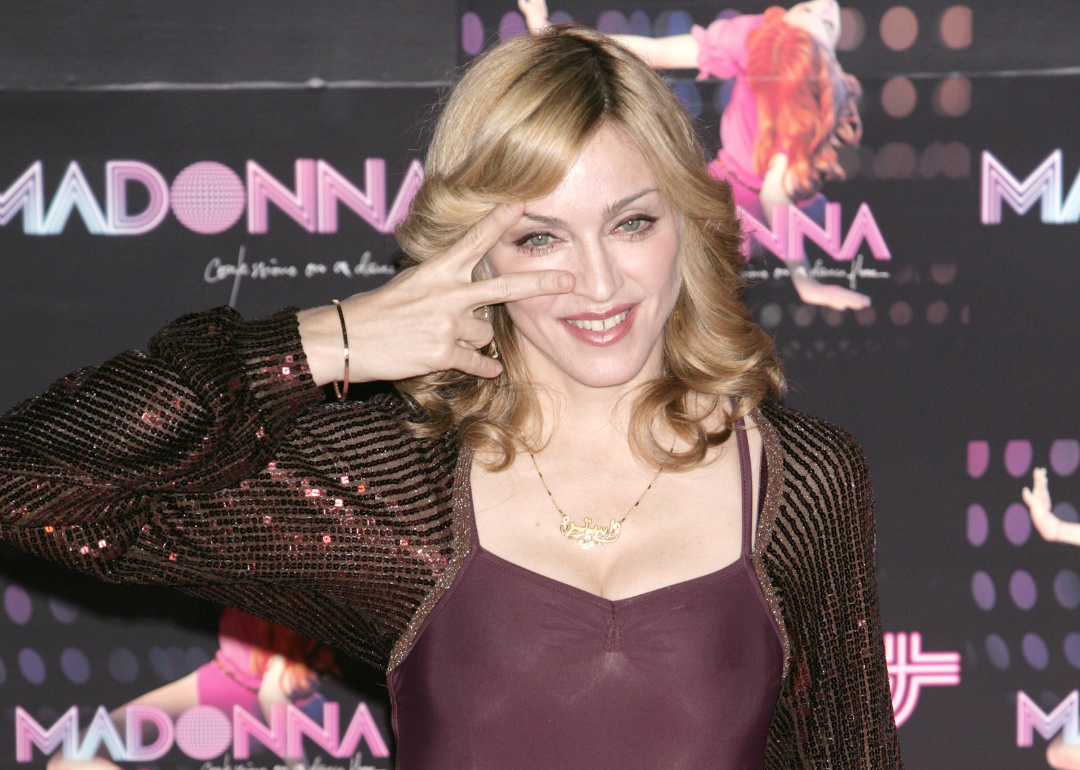 JIL Studio/FilmMagic // Getty Images
Making history
In 2004, Madonna was inducted into the inaugural UK Music Hall Of Fame. Four years later, in 2008, she became the artist with the most top 10 singles on the U.S. Billboard charts, a title which she dethroned from the Beatles. She kept the record for over a decade, only ceding her spot to Canadian rapper Drake in 2020.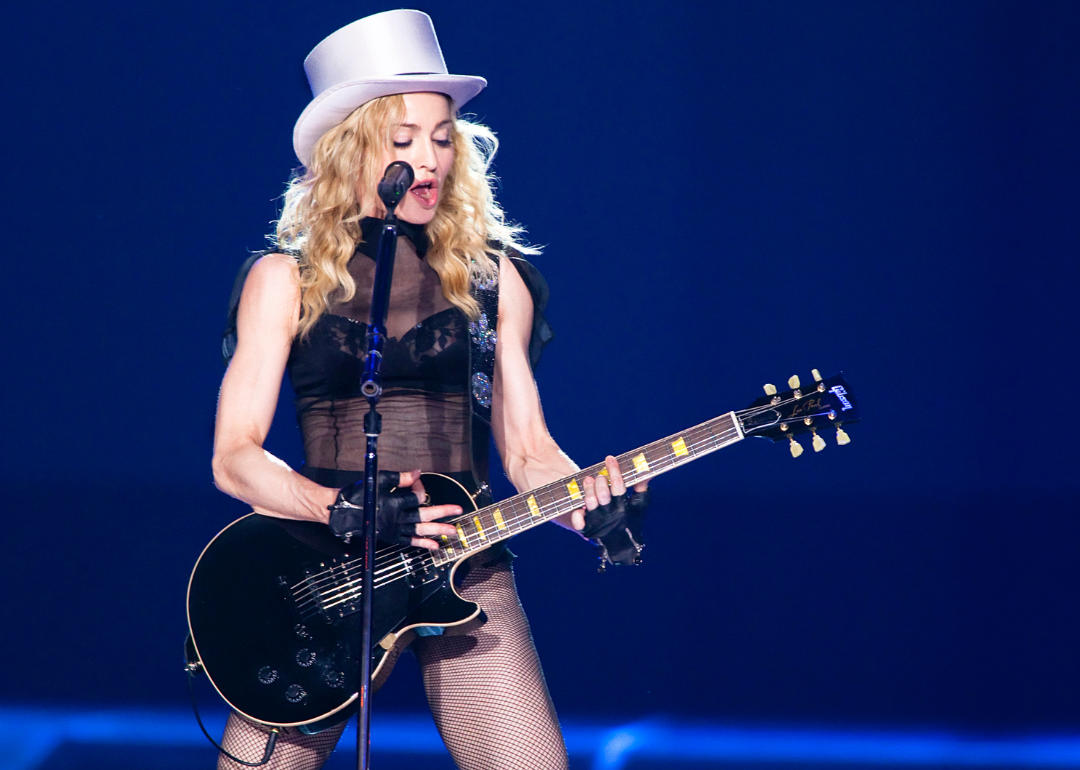 Marc Broussely/Redferns // Getty Images
A celebration of her greatest hits
Madonna continued to take up space in the history books with "Celebration," a two-CD set that collects about half of her singles, released in 2009. The album shot to the top of the U.K. charts, earning her the distinction of the female artist with the most #1 albums in the U.K.
You may also like: 30 pop songs you may not know are covers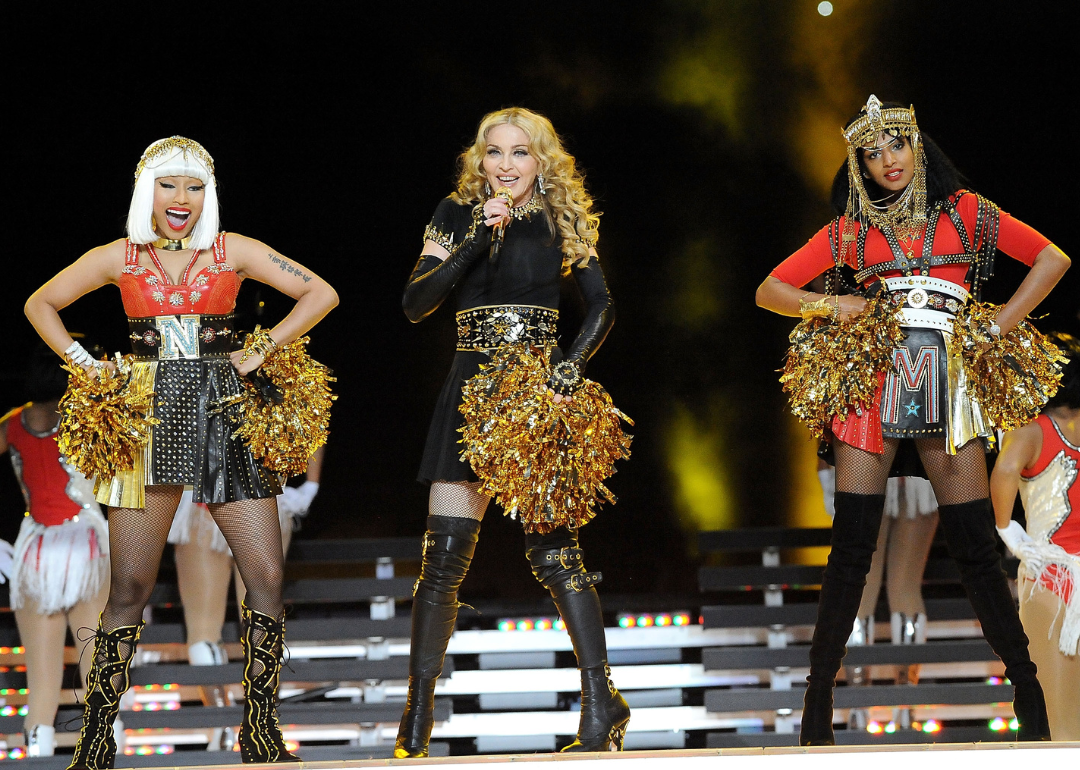 Jeff Kravitz/FilmMagic // Getty Images
Madonna's Super Bowl
In 2012, alongside the release of her 12th album, "MDNA," Madonna finally got the legendary Super Bowl halftime slot, garnering 111.4 million viewers to tune in to the Big Game. Madonna was just the second solo female performer to headline the show at that point, behind Diana Ross in 1996. The show became one of the most impressive in Super Bowl history and the fifth most-watched since 2011 despite her musical guest courting some controversy.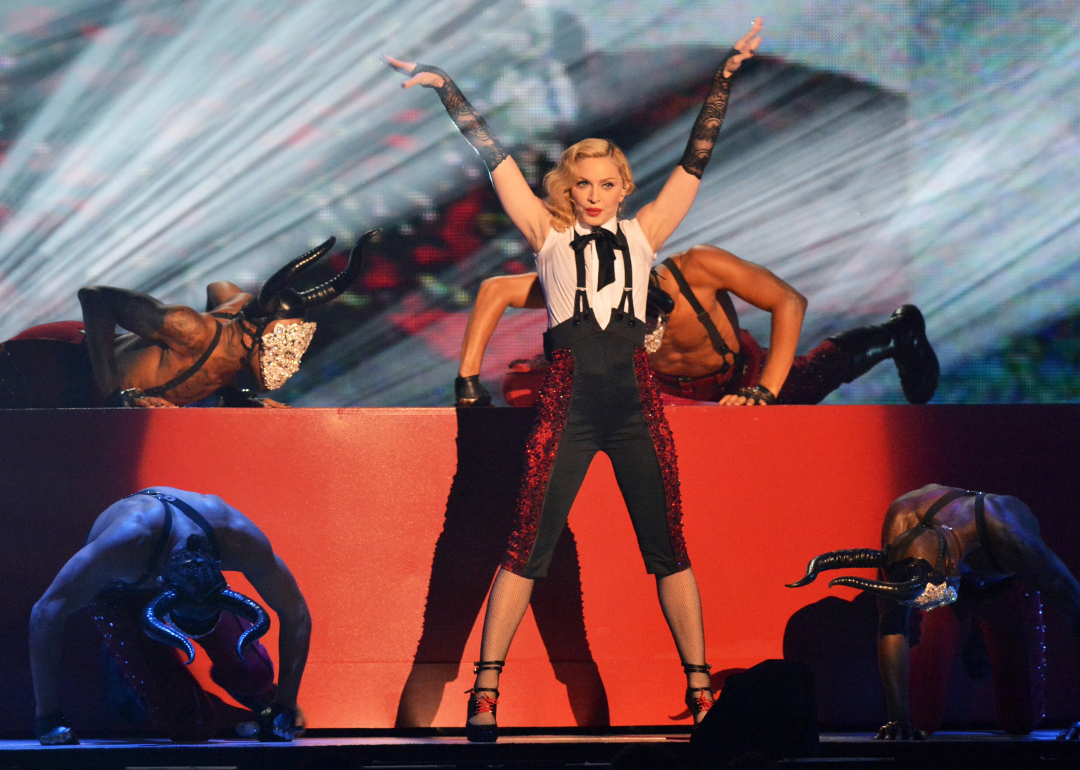 Jim Dyson/WireImage // Getty Images
A little misstep
Things began to go a little pear-shaped in 2014 when multiple songs from Madonna's forthcoming album "Rebel Heart" were leaked. In response, Madonna six more tracks from the album ahead of its release, all of which reached iTunes' Top 10 chart. However, when she performed "Living for Love," the album's lead single, at the 2015 Brit Awards ceremony, she famously tripped and fell down a flight of stairs, causing her whiplash.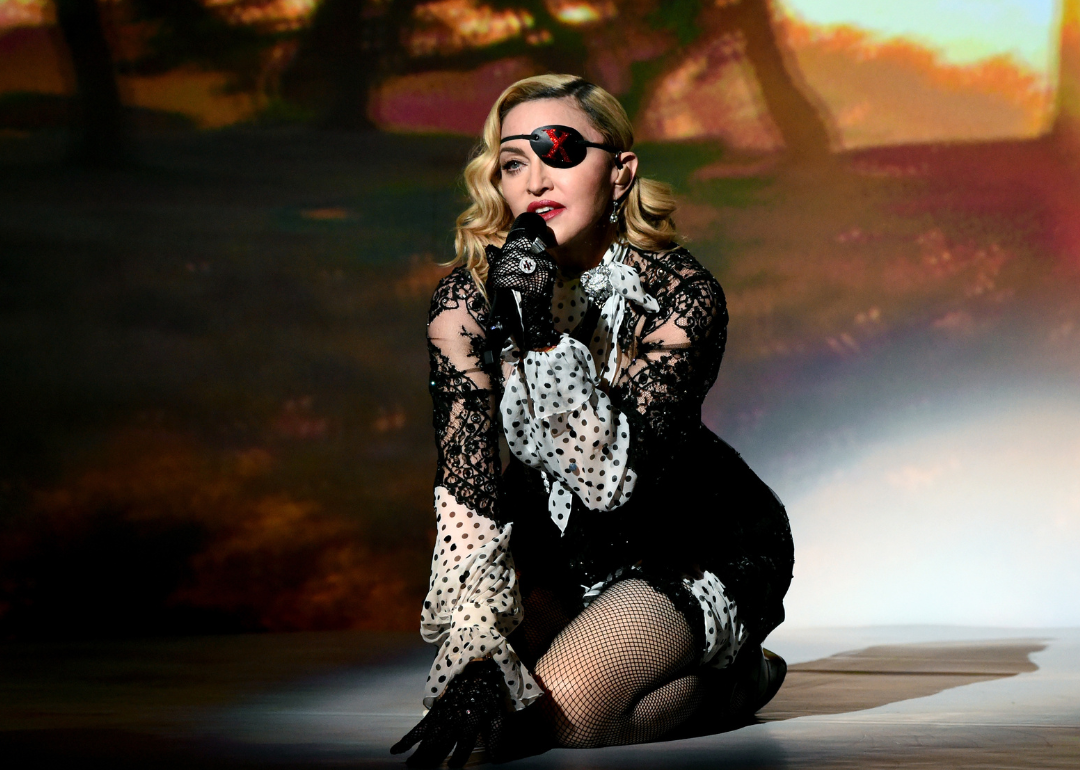 Kevin Mazur // Getty Images for dcp
'Madame X' hits the spot
Years after the release of "Rebel Heart," Madonna confirmed in 2018 that she was working on new music. A year later, she announced that her 14th studio album would be called "Madame X." The album debuted in June 2019 and immediately topped the Billboard 200 chart, earning Madonna her ninth #1 album.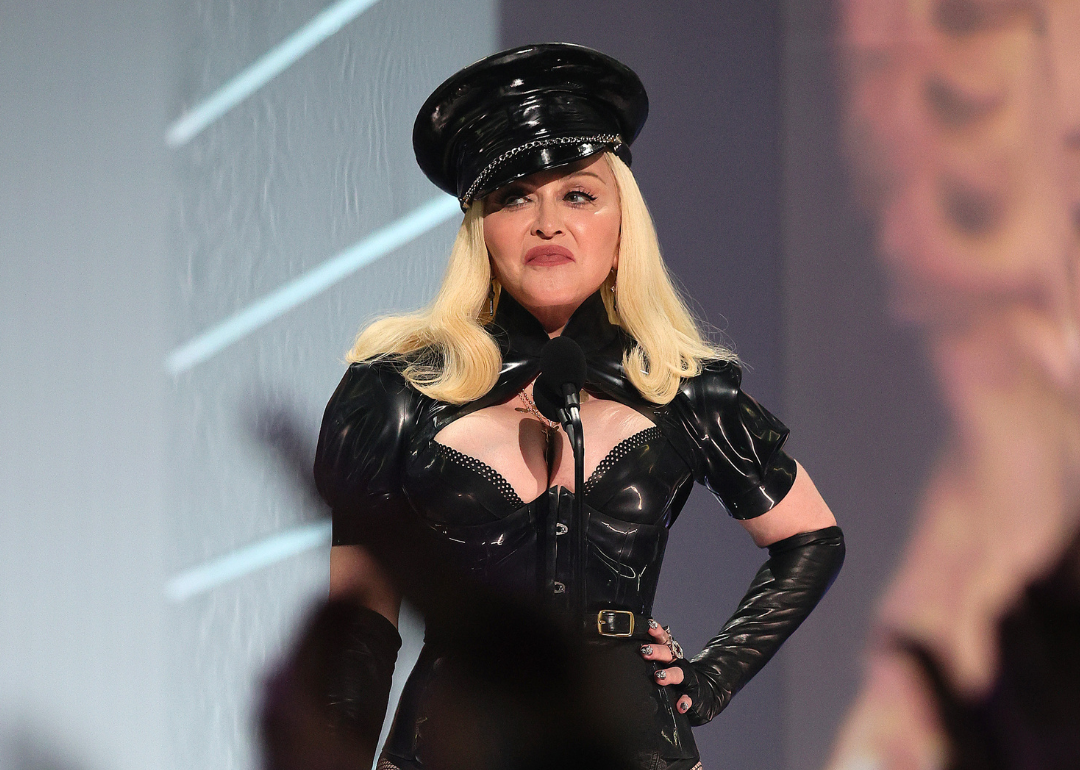 Theo Wargo // Getty Images for MTV/ViacomCBS
Madonna biopic
Toward the end of 2020, Universal Pictures announced Madonna would be directing and co-writing her own biopic, giving her the opportunity to tell the story of her own life. She sought the assistance of Academy Award-winning writer Amy Pascal to help tell that story. The project became an epic undertaking, which reportedly included a singing and dancing boot camp for lead actor hopefuls. Unfortunately, that chapter would soon come to a close.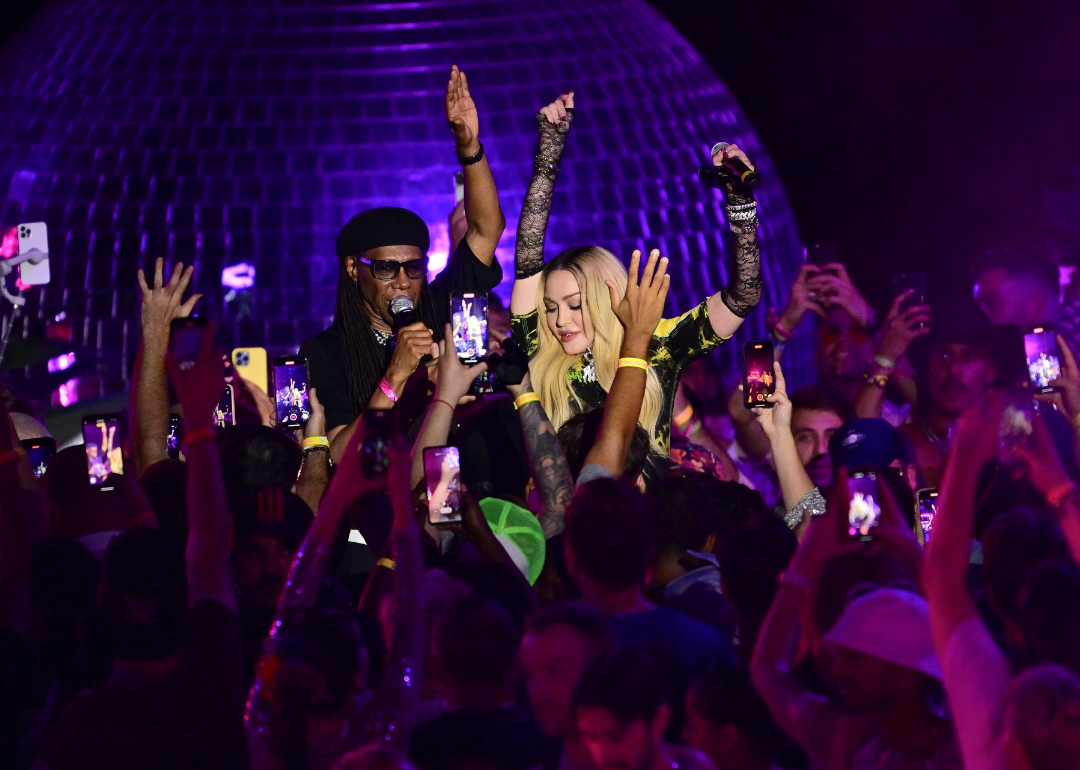 James Devaney/GC Images // Getty Images
Canceled biopic, announces 12th concert tour
Right at the beginning of 2023, Madonna's biopic was reportedly scrapped and put on indefinite hold, as the singer looked instead to head out on an enormous tour with sold-out performances in New York, Paris, and London. Madonna's "Celebration" concert tour would encompass some of the biggest hits and moments of her four-decade career. With the shows selling out within minutes, it's clear Madonna still continues her reign as the Queen of Pop.
You may also like: 50 best live albums of all time
More Stacker National