30 of the best narrated movies of all time
Published 5:00 pm Friday, February 10, 2023

Paramount Pictures
30 of the best narrated movies of all time
The narrator is often an unheralded character in movies, with their importance overshadowed by those who appear on screen. Nevertheless, great narration often can subtly help bring the story to life.
In film noir and neo-noir films like "Sunset Blvd." and "Alphaville," it helps the audience get into the heads of otherwise stoic characters as they think through mysteries. Through voice-over, dramas like "Wings of Desire" and "Brief Encounter" become not just visually poetic but linguistically as well. However, narrators do not always play their role in a film in the traditional sense. Some narrators are there to confuse and detract, like in "Detour" and "Last Year at Marienbad," reminding viewers never to trust a narrator unequivocally.
Stacker researched films that use recurring narration or voice-over and have at least a 7.0 IMDb user rating or 70 Metascore. Additionally, the films had to have at least 2,500 votes. Organized chronologically, this collection of 30 films represents some of the best movies featuring narration found throughout cinematic history.
Read on to see which films—ranging from as early as the 1940s to as recent as 2022—made the list.
You may also like: Biggest box office bombs of all time
Producers Releasing Corporation (PRC)
Detour (1945)
– Director: Edgar G. Ulmer
– IMDb user rating: 7.3
– Metascore: data not available
– Runtime: 66 minutes
An unreliable, hardened narrator and film noir are a match made in heaven in a cult-favorite film like "Detour." Al Roberts, a drifting pianist, narrates his journey to a dingy diner, which includes hitchhiking to Los Angeles and finding himself in possession of a dead body. With the story unraveling in Al's head and within flashbacks, this film noir has been reclaimed as a classic long after its Poverty Row release.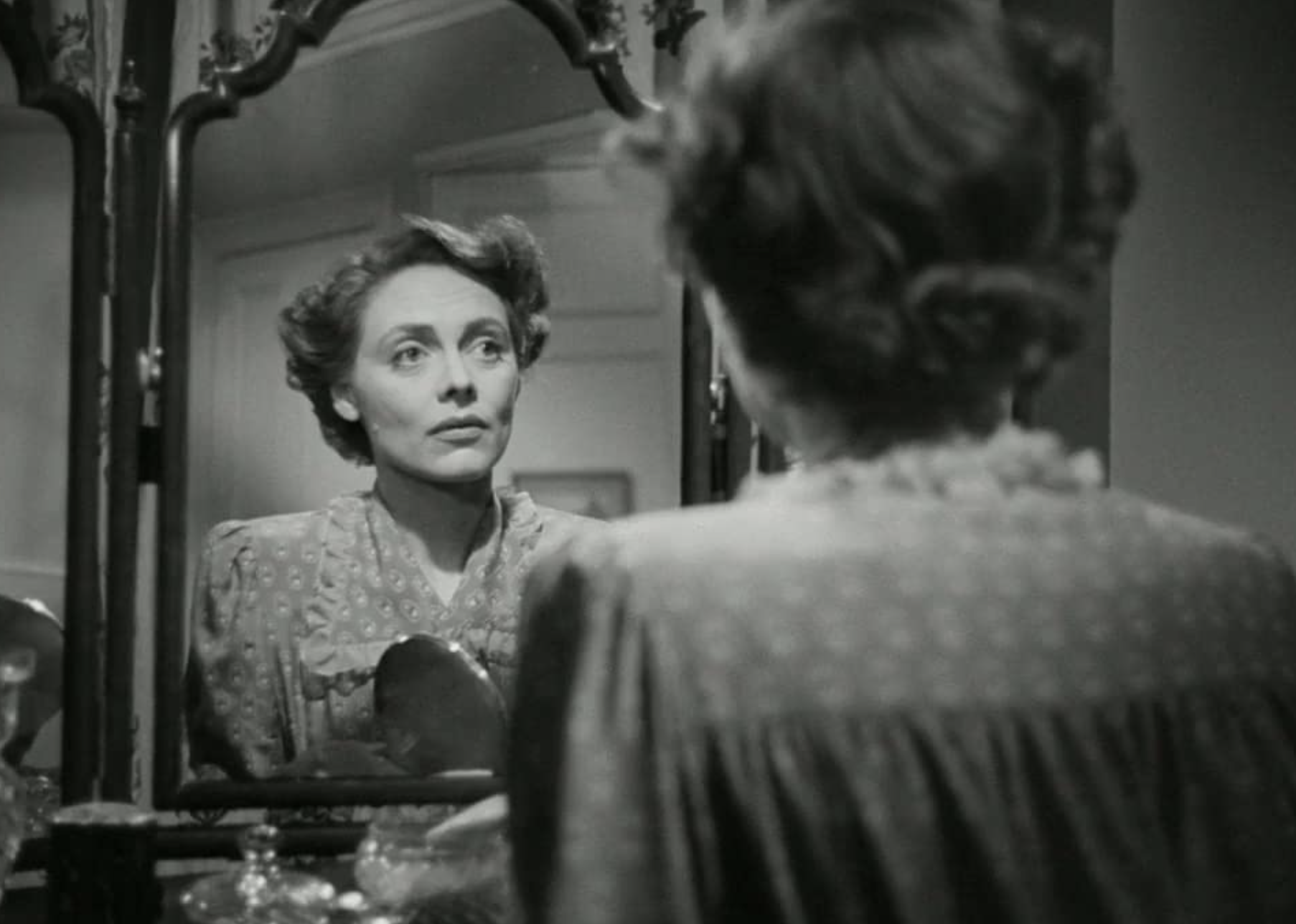 Cineguild
Brief Encounter (1945)
– Director: David Lean
– IMDb user rating: 8.0
– Metascore: 92
– Runtime: 86 minutes
David Lean is known for his "ordinary" and "epic" romances. "Brief Encounter," with its focus on the lives of common people, falls into the earlier category and was the last of his four collaborations with Noël Coward. The story may seem simple today: A married woman, Laura (Celia Johnson), meets a doctor by chance at a train station, eventually meeting him again as they spark a romance. Yet thanks to voice-overs from Laura, the audience is able to find out the feelings these lovers are not able to express out loud, making for a renowned story of longing.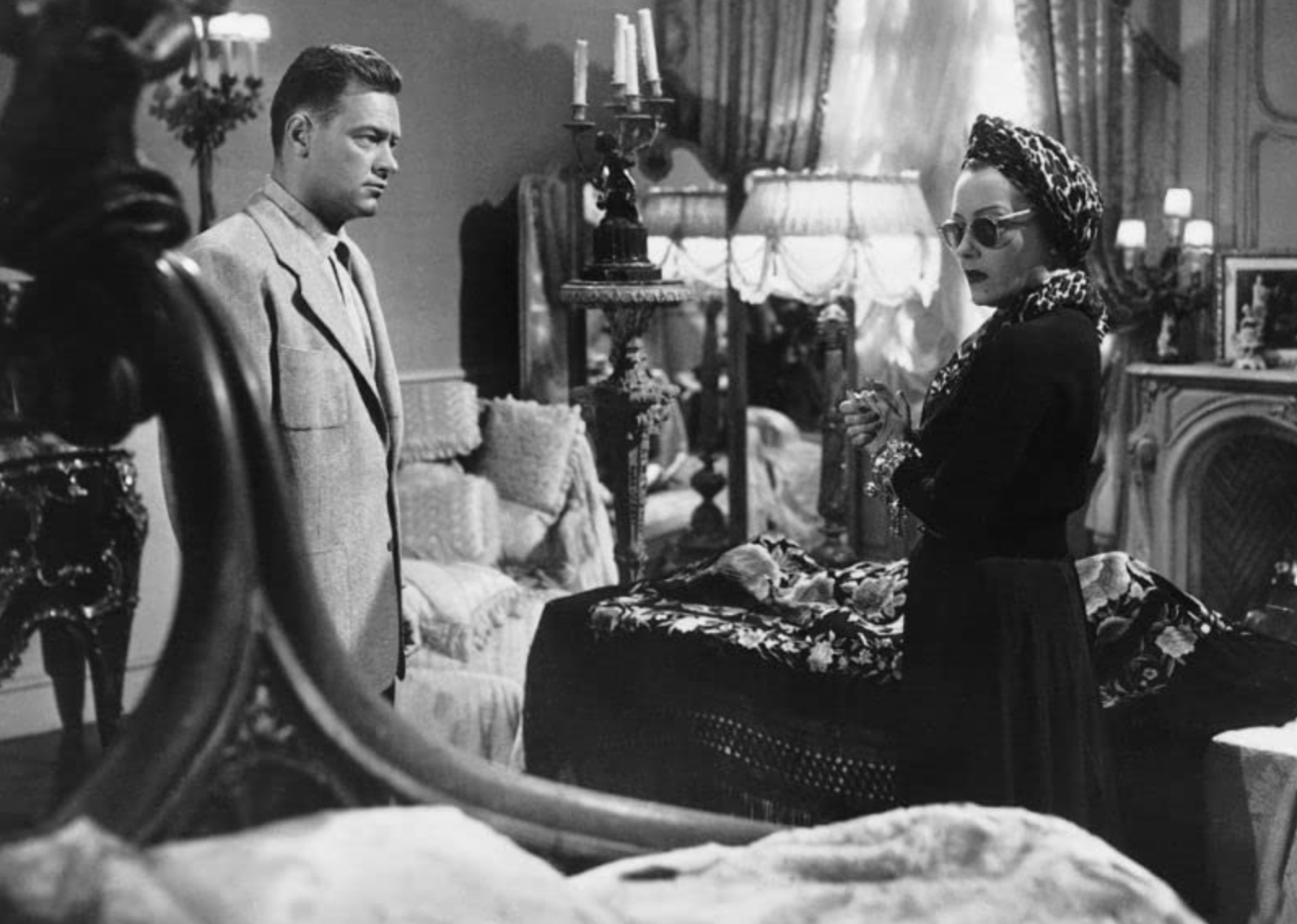 Paramount Pictures
Sunset Blvd. (1950)
– Director: Billy Wilder
– IMDb user rating: 8.4
– Metascore: data not available
– Runtime: 110 minutes
The beginning of Billy Wilder's "Sunset Blvd." features an iconic use of narration. The audience hears the voice of the dead man floating in the pool, speaking from beyond the grave before narrating the story of his own death. Featuring performances from Gloria Swanson, Buster Keaton, and Cecil B. DeMille, this noir takes on the darker effects of classic Hollywood fame.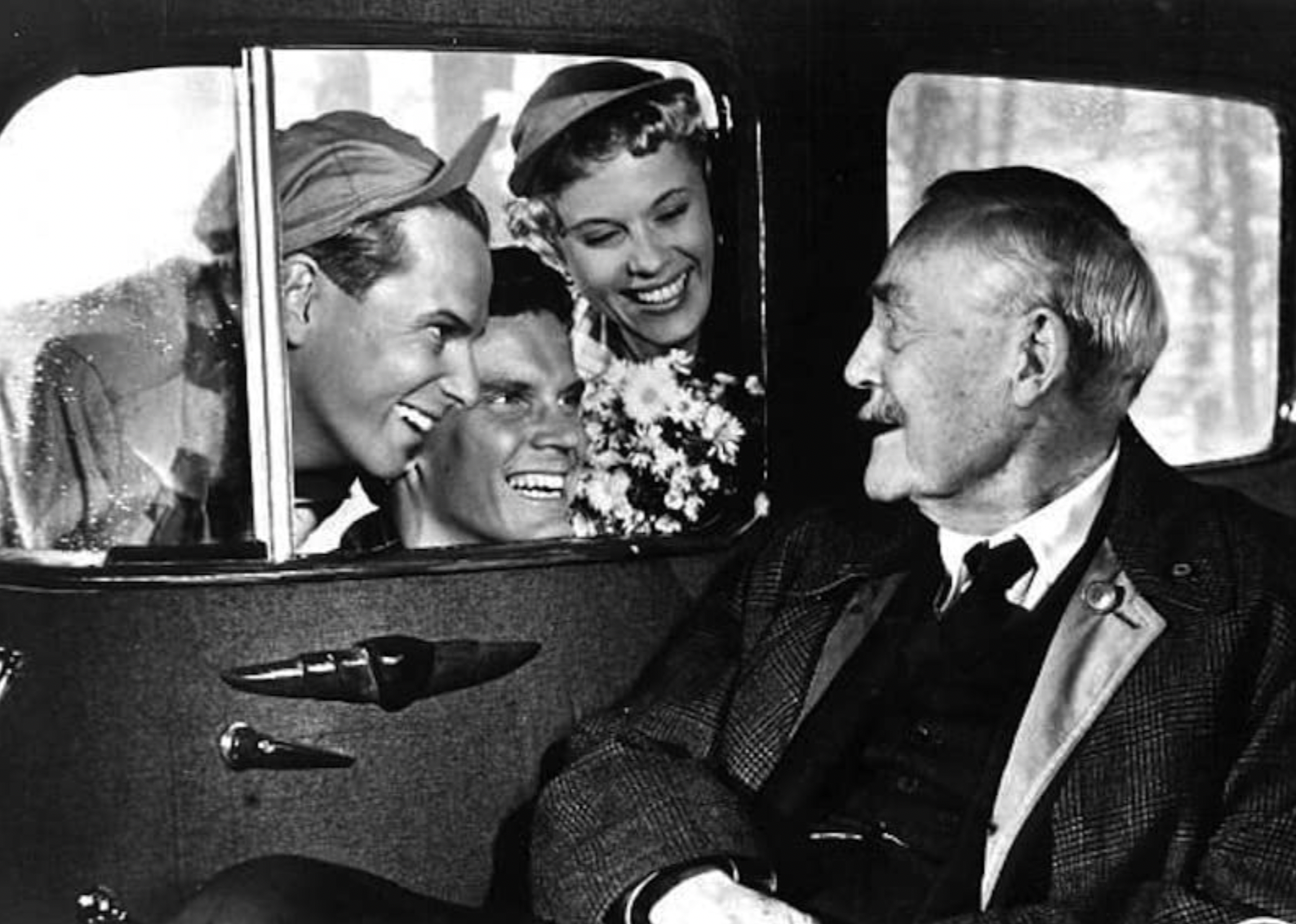 Svensk Filmindustri (SF)
Wild Strawberries (1957)
– Director: Ingmar Bergman
– IMDb user rating: 8.1
– Metascore: 88
– Runtime: 91 minutes
On a long drive across Sweden, a cold old man named Isak Borg reminisces about his life as he and his soon-to-be ex-daughter-in-law encounter a cast of characters that mirror much of their own lives. Isak's narration begins the film in this profound character study from legendary Swedish filmmaker Ingmar Bergman.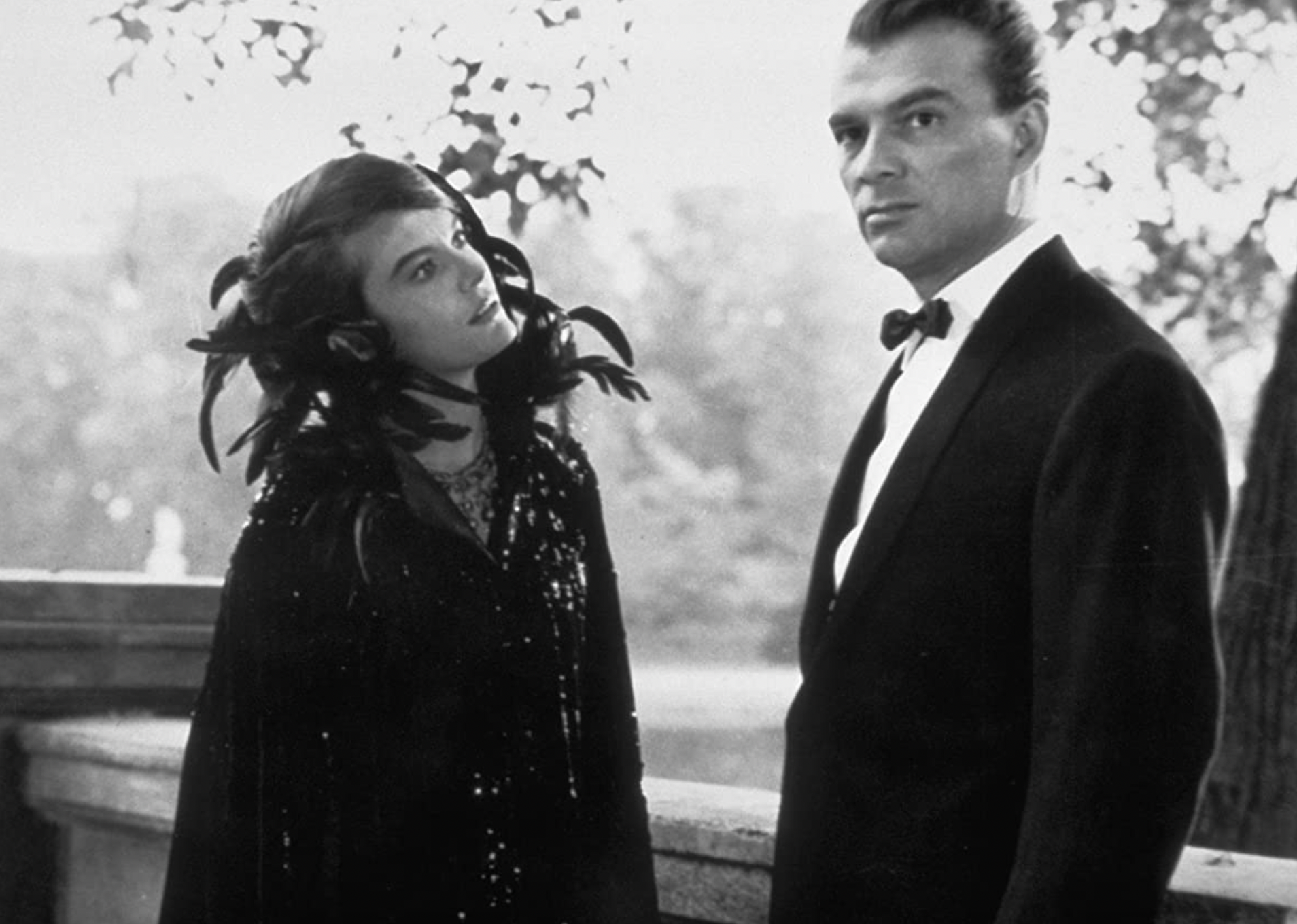 Cocinor
Last Year at Marienbad (1961)
– Director: Alain Resnais
– IMDb user rating: 7.7
– Metascore: data not available
– Runtime: 94 minutes
The line between reality and fractured memory is blurred by multiple narrators in Alain Resnais' "Last Year at Marienbad." A woman denies having ever met a man who claims they met a year earlier, promising to meet up at the present time and run away together. Each character sees reality differently, and the disorienting yet poetic construction of the film is made to match.
You may also like: Why these famous films were banned around the globe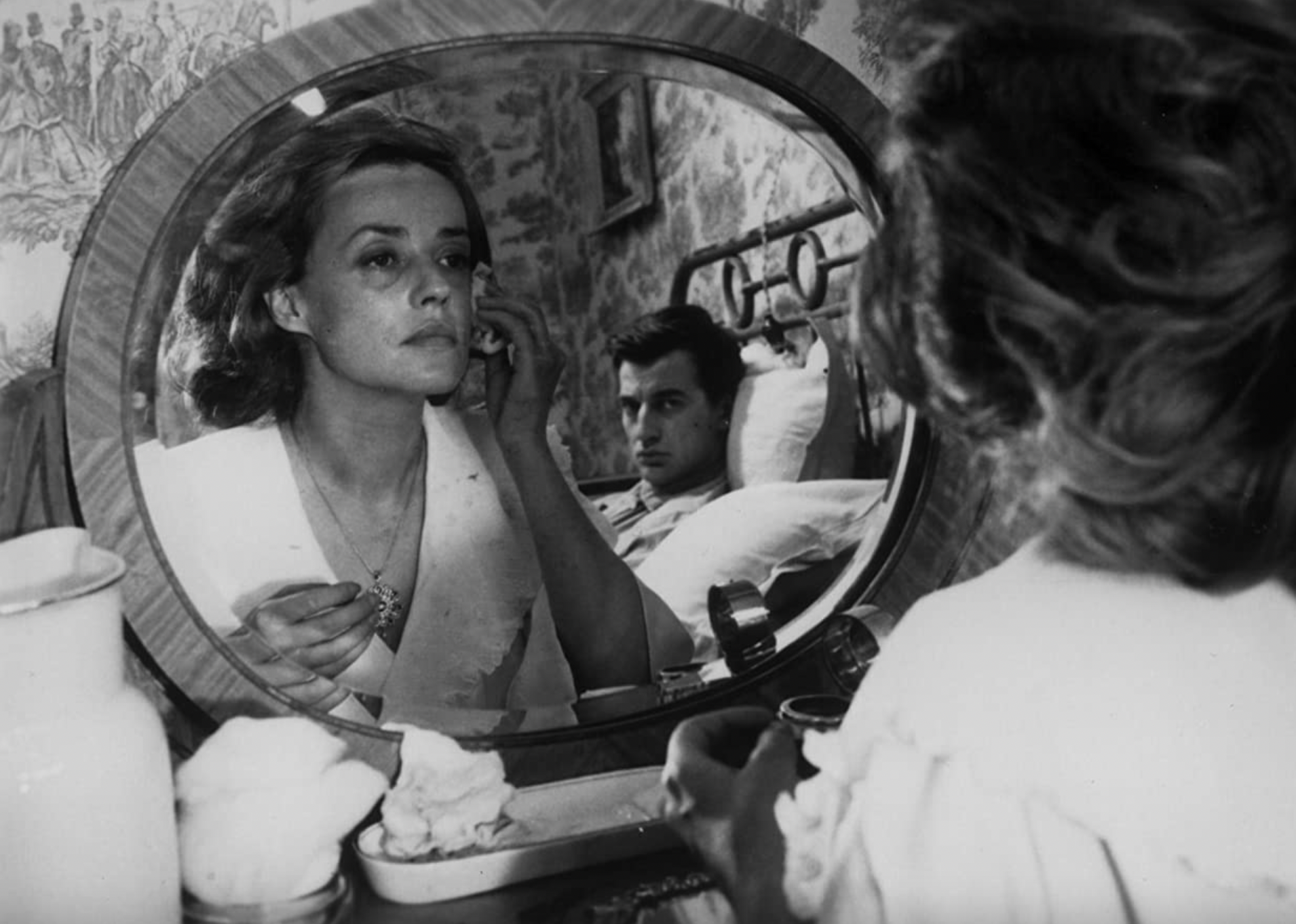 Les Films du Carrosse
Jules and Jim (1962)
– Director: François Truffaut
– IMDb user rating: 7.7
– Metascore: 97
– Runtime: 105 minutes
Around the time of World War I, couple Jules and Catherine are inseparable from their third-wheel friend Jim. Based on a novel by writer Henri-Pierre Roché, the film's narration sets the tone for the deep relationship between Jules and Jim in an economical way, using jump cuts and montage. Francois Truffaut's exploration of a friendship and romance tested by war is what critic Roger Ebert considers "perhaps the most influential and arguably the best" of the first French New Wave films.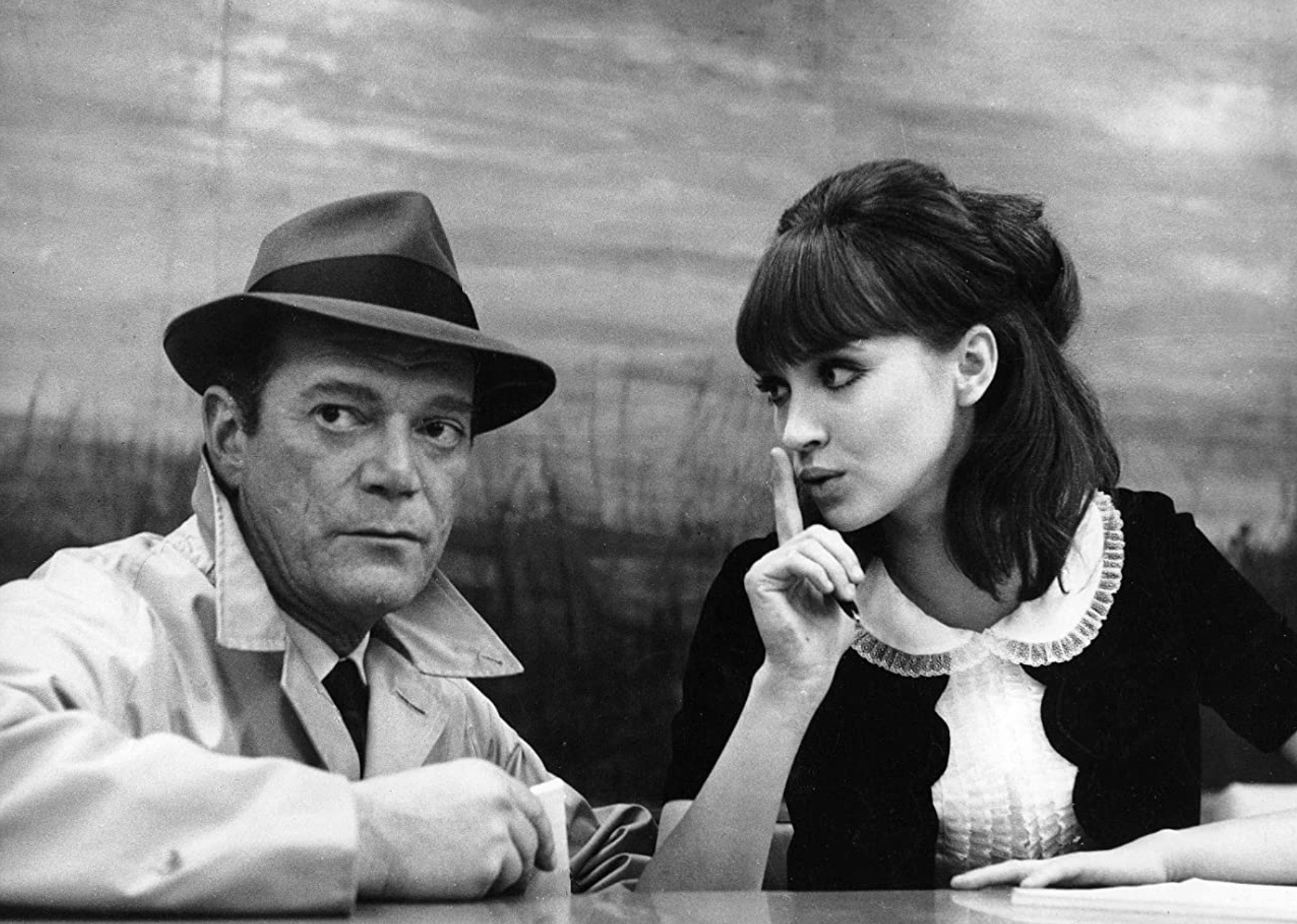 André Michelin Productions
Alphaville (1965)
– Director: Jean-Luc Godard
– IMDb user rating: 7.0
– Metascore: data not available
– Runtime: 99 minutes
Jean-Luc Godard was an innovator and provocateur who experimented with film as a form, leaving his mark on filmmaking with his unconventional camera work and play on narrative timelines. In his science fiction film "Alphaville," American agent Lemmy Caution is on a series of missions throughout a fictional futuristic city, with a final mission to destroy a sentient computer named Alpha 60. The computer has outlawed individuality and emotions while providing an ever-present voice-over throughout the town.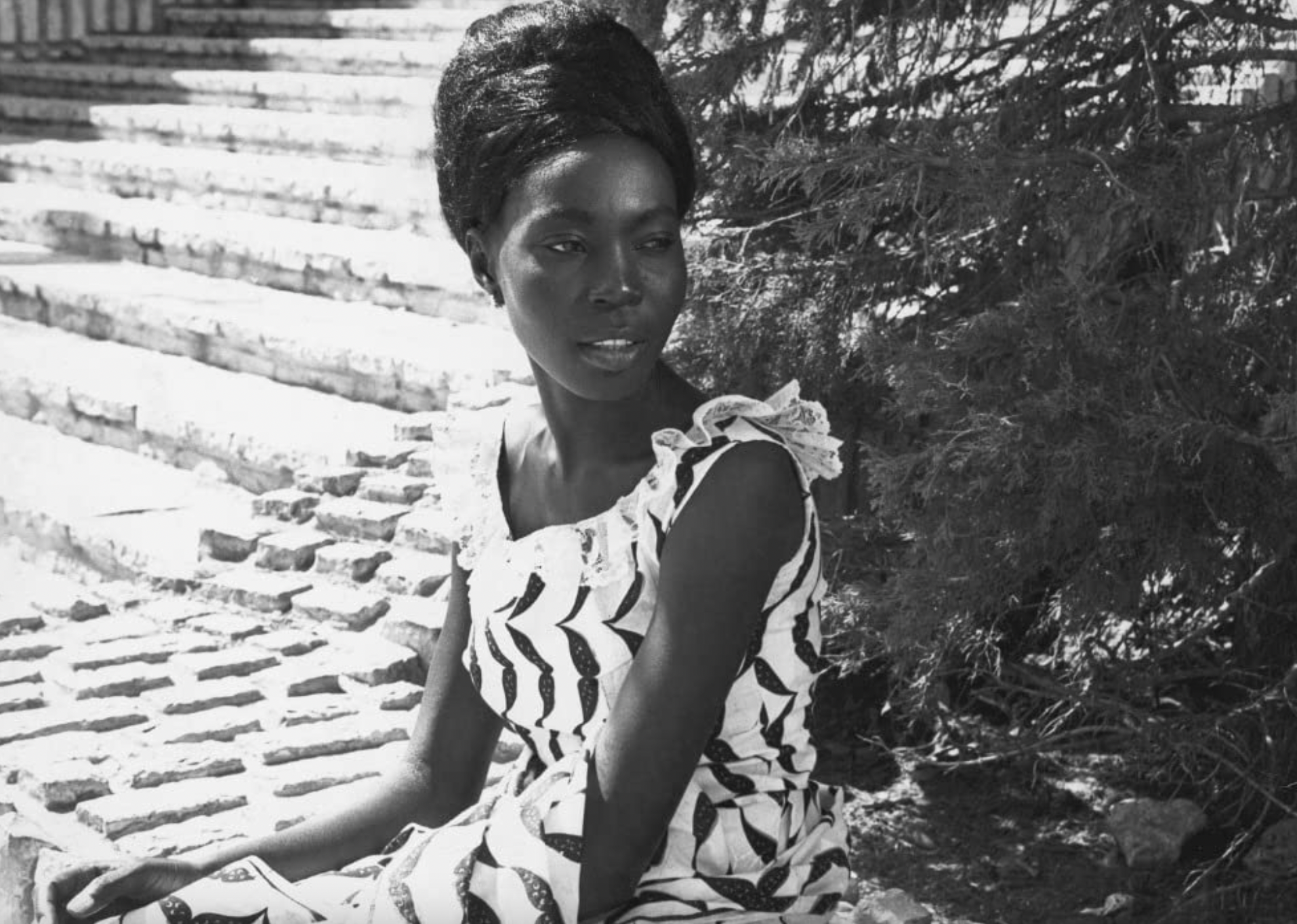 Filmi Domirev
Black Girl (1966)
– Director: Ousmane Sembene
– IMDb user rating: 7.4
– Metascore: 72
– Runtime: 65 minutes
Diouana is a young woman living in Senegal shortly after the decolonization of the country when a French woman approaches her with a job offer to be her maid. She leaves her family and moves to France with her demoralizing boss. In this groundbreaking film made by a Senegalese director, the effects of colonialism are as stark as the contrasting cinematography, and the most we hear Diouana's voice is in her inner monologue voice-over.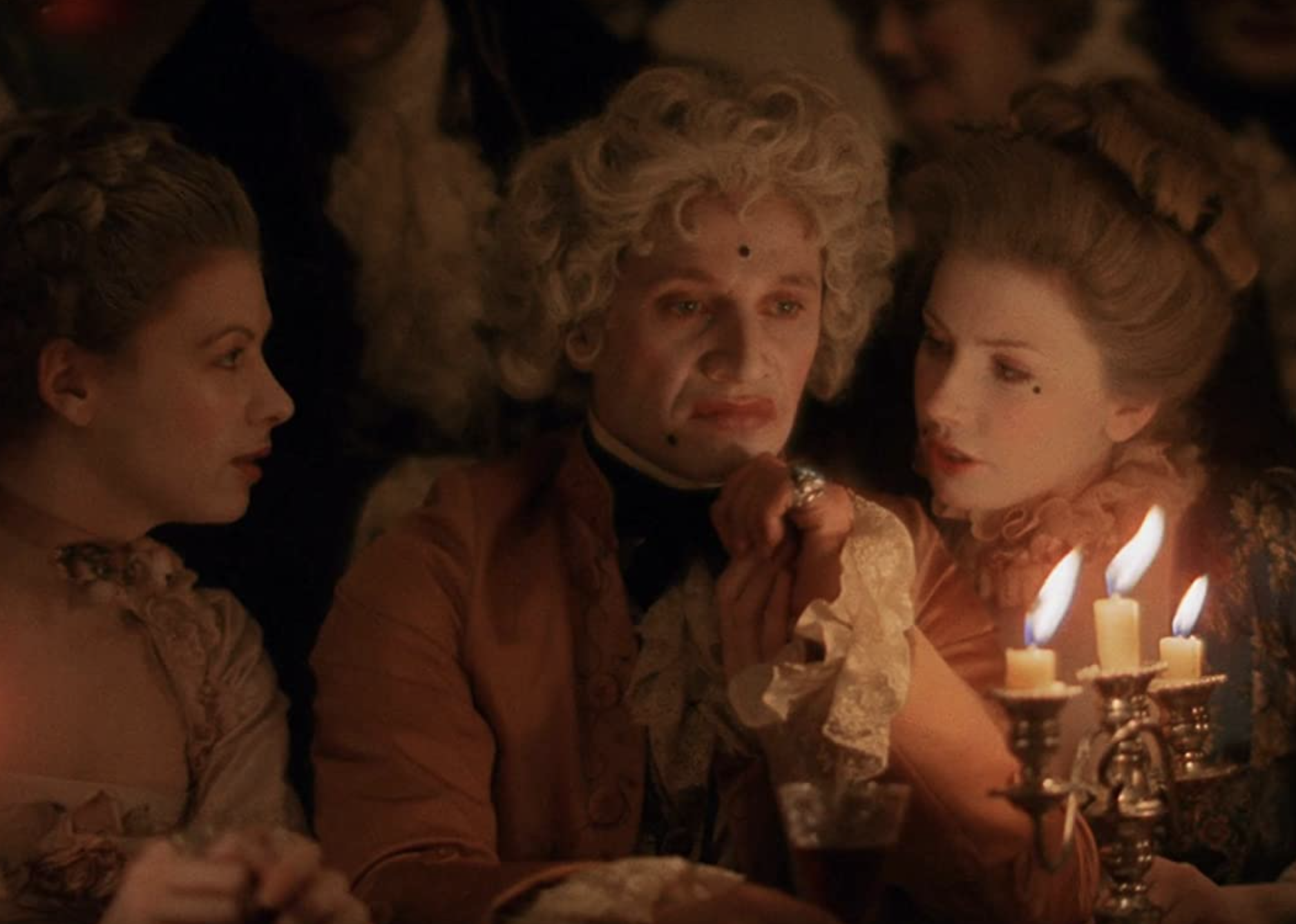 Peregrine
Barry Lyndon (1975)
– Director: Stanley Kubrick
– IMDb user rating: 8.1
– Metascore: 89
– Runtime: 185 minutes
In Stanley Kubrick's follow-up to "A Clockwork Orange," Ryan O'Neal stars as an Irish farm boy who climbs the British social ladder during the 1700s. This epic period drama is narrated by an omniscient narrator, much like the classic novel by William Makepeace Thackeray the movie is based upon. This rags to riches and rags again story is told in fantastic Kubrickian fashion, which is as lavish as the life Barry aims to embody himself.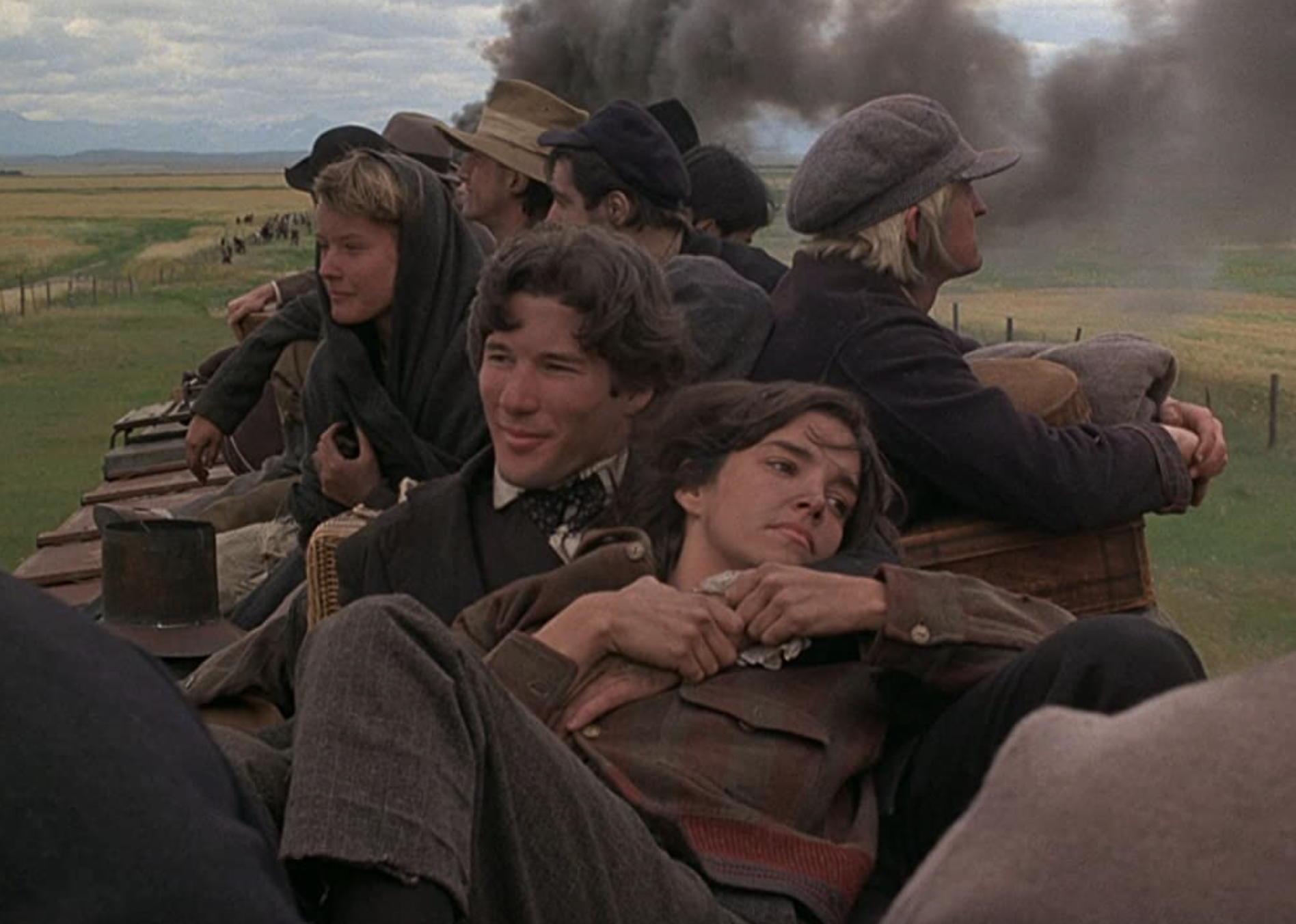 Paramount Pictures
Days of Heaven (1978)
– Director: Terrence Malick
– IMDb user rating: 7.8
– Metascore: 93
– Runtime: 94 minutes
Young lovers pretend to be siblings as they are hired by a wealthy farmer in Texas. Bill (Richard Gere) convinces his girlfriend Abby (Brooke Adams) to marry their boss in hopes of inheriting his fortune when he dies in a year. Yet, he continues to live, and their plan gets much more complicated. Told from the point of view of Bill's younger sister Linda (Linda Manz) as she narrates their rocky journey to financial stability, this Terrence Malick classic is a picturesque look at the gritty life of American workers.
You may also like: Different movies with the same plots
Zoetrope Studios
Apocalypse Now (1979)
– Director: Francis Ford Coppola
– IMDb user rating: 8.5
– Metascore: 94
– Runtime: 147 minutes
A colonel (Marlon Brando) has reportedly gone insane in the midst of the Vietnam War and a young soldier, Captain Benjamin Willard (Martin Sheen), is tasked with assassinating him. The Willard narration throughout the film was written by real-life war correspondent Michael Herr, who impressed director Francis Ford Coppola with his book of stories from when he was in Vietnam. Raw, violent, and expertly directed, "Apocalypse Now" remains a classic today.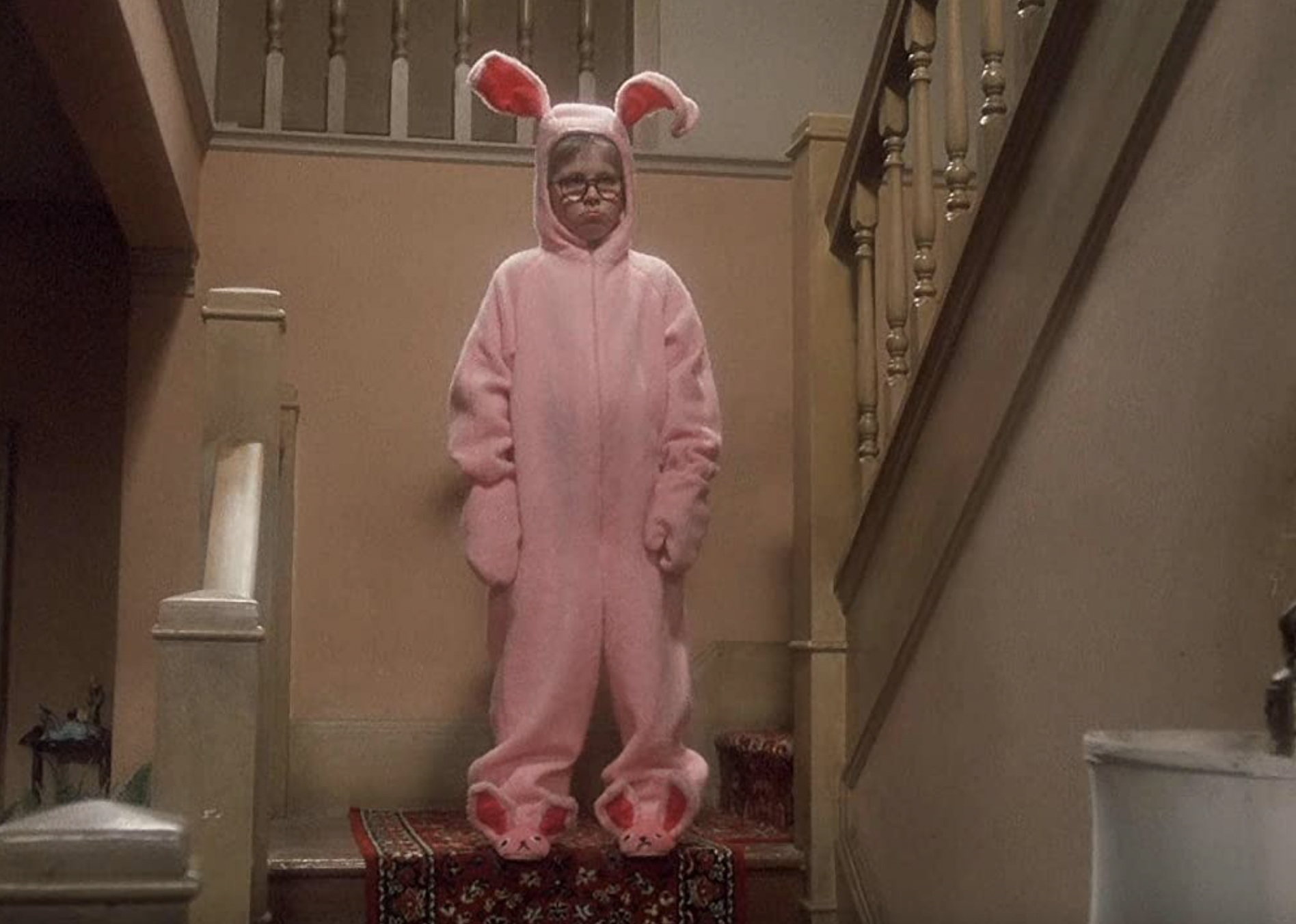 Metro-Goldwyn-Mayer (MGM)
A Christmas Story (1983)
– Director: Bob Clark
– IMDb user rating: 7.9
– Metascore: 77
– Runtime: 93 minutes
A holiday favorite for many, "A Christmas Story" uses narration from the main character's older self. Ralphie remembers the Christmas season when he was 9 years old and only wanted one gift—a BB gun. Through a series of funny events, Ralphie grows up over the course of his favorite holiday, and we get the kind of perspective from his narration that allows the audience to appreciate the Christmases of their childhood, even if they were not what they hoped for.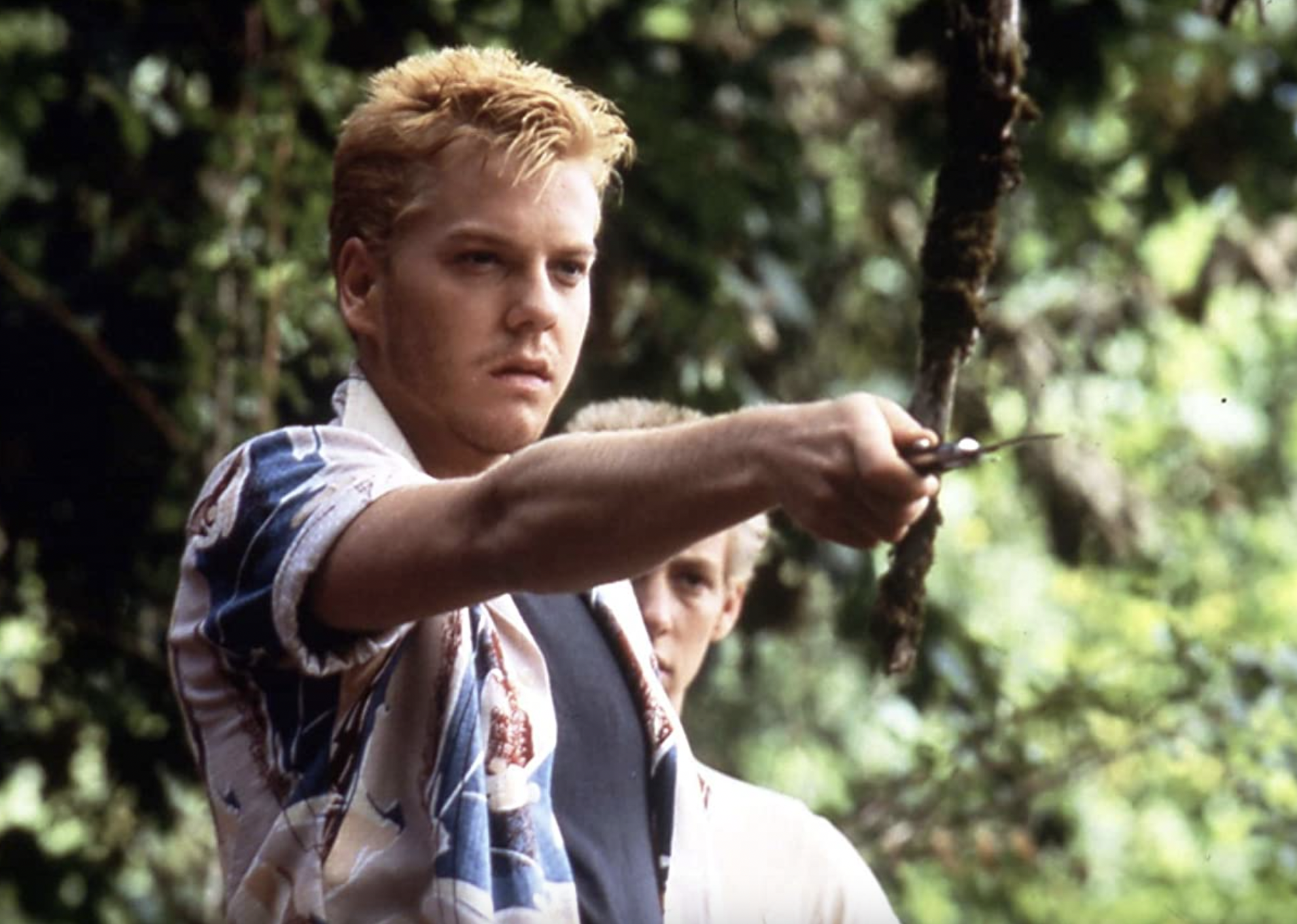 Columbia Pictures
Stand by Me (1986)
– Director: Rob Reiner
– IMDb user rating: 8.1
– Metascore: 75
– Runtime: 89 minutes
Adapted from Stephen King's hit novella "The Body," this coming-of-age story finds an older man thinking back on the summer that changed his friend group forever. When Gordie was 12, he and his friends went on an adventure to find a dead body. The summer proves to be much more than the heroic adventure the boys were hoping for, but it brings them closer in the process.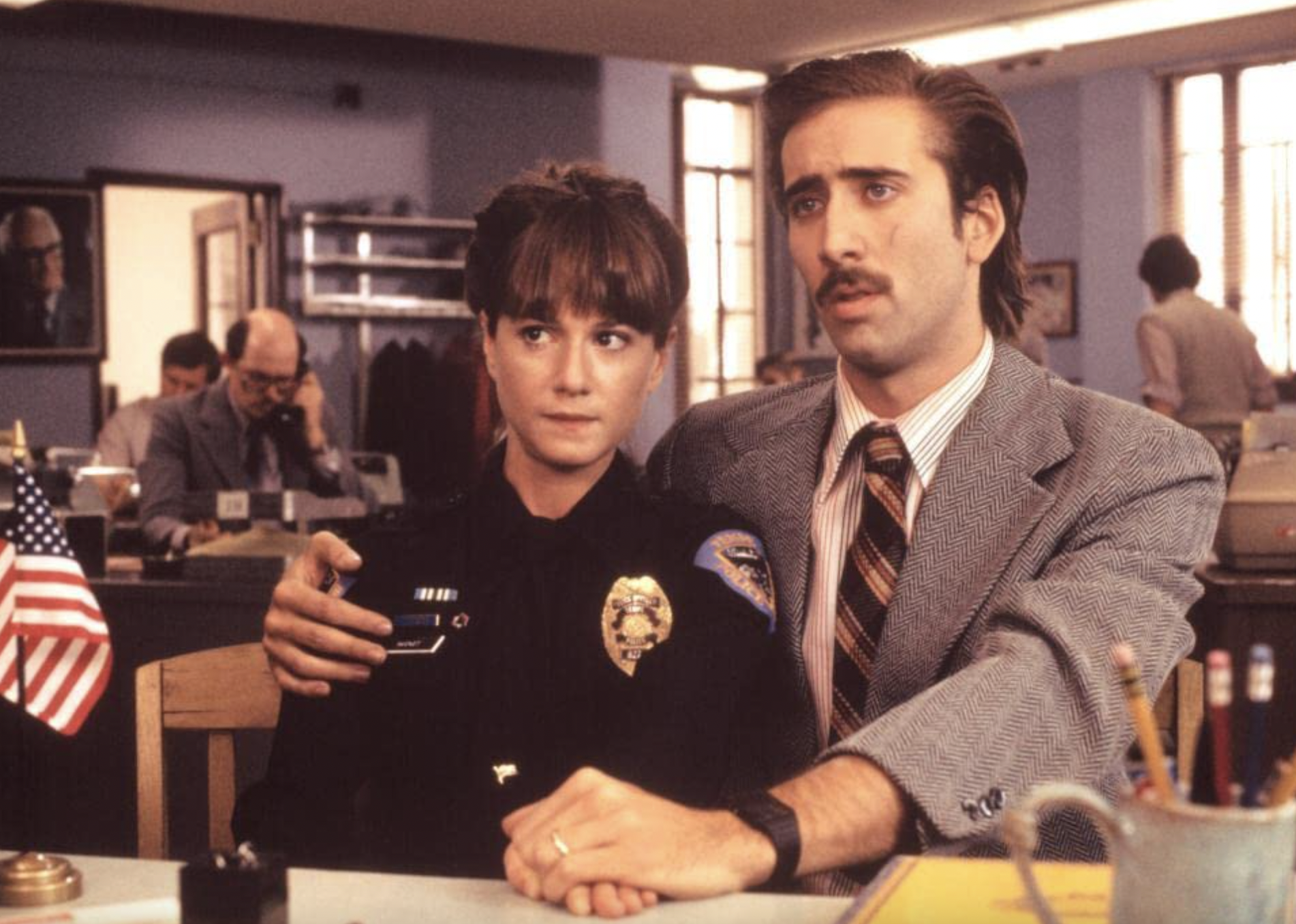 Circle Films
Raising Arizona (1987)
– Directors: Joel Coen, Ethan Coen
– IMDb user rating: 7.3
– Metascore: 69
– Runtime: 94 minutes
An ex-con and ex-cop cannot have children, so they decide to steal a set of quintuplets to raise as their own. They have not gone unnoticed though, and a bounty hunter is on their trail. Nicholas Cage's voice begins the movie to get the audience up to speed on how he met his wife and his decision to steal babies for her. This isn't your typical heist movie; it's funny, exciting, and very cute.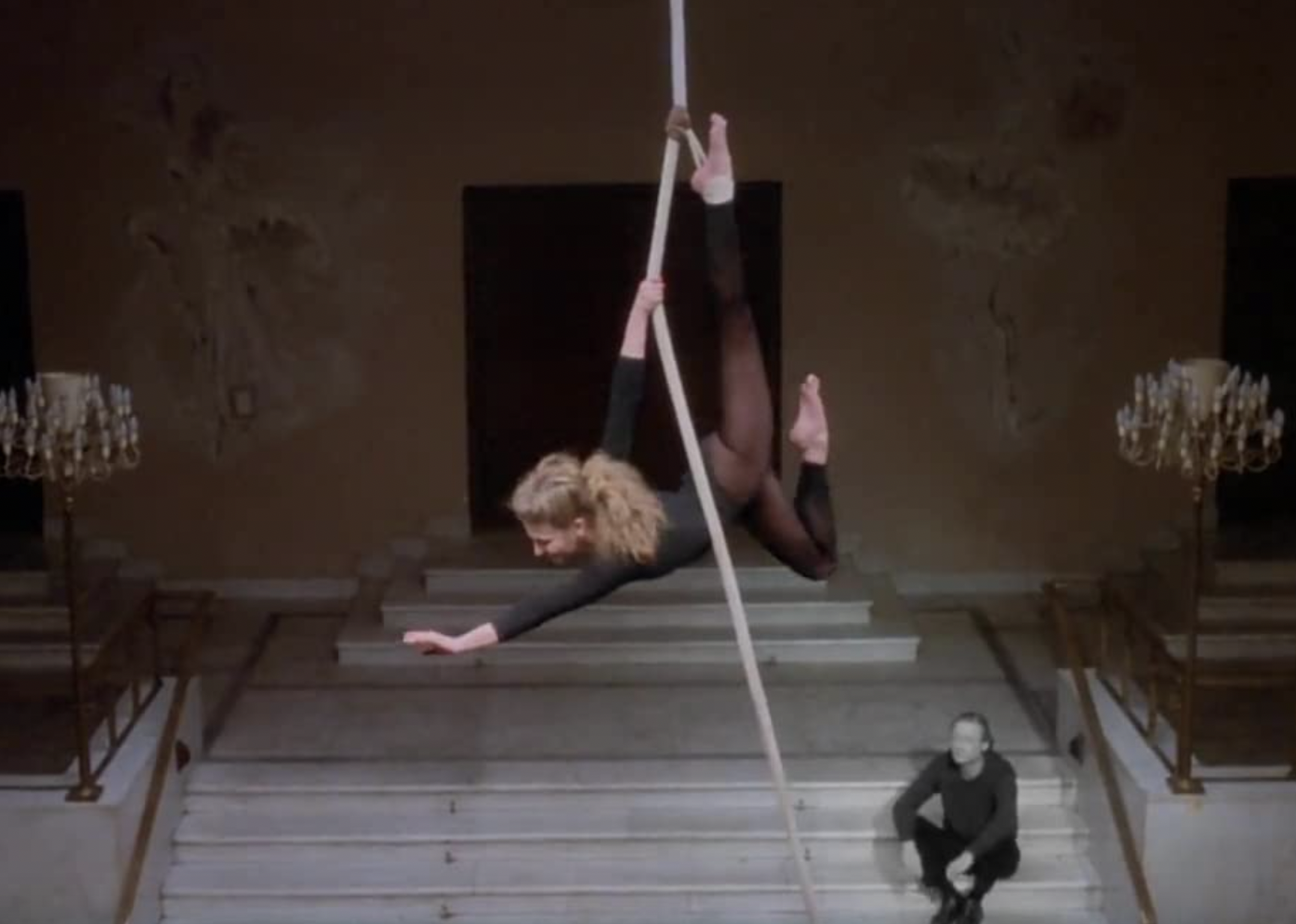 Road Movies Filmproduktion
Wings of Desire (1987)
– Director: Wim Wenders
– IMDb user rating: 8.0
– Metascore: 79
– Runtime: 128 minutes
Damiel is an angel who longs to be a person like those he watches over in Berlin. He has fallen in love with a trapeze artist and decides to become a human to find her and see if she feels the same. We hear his thoughts through narration in this beautiful, heart-wrenching, and life-affirming film from Wim Wenders.
You may also like: Most widely watched but universally hated movies of all time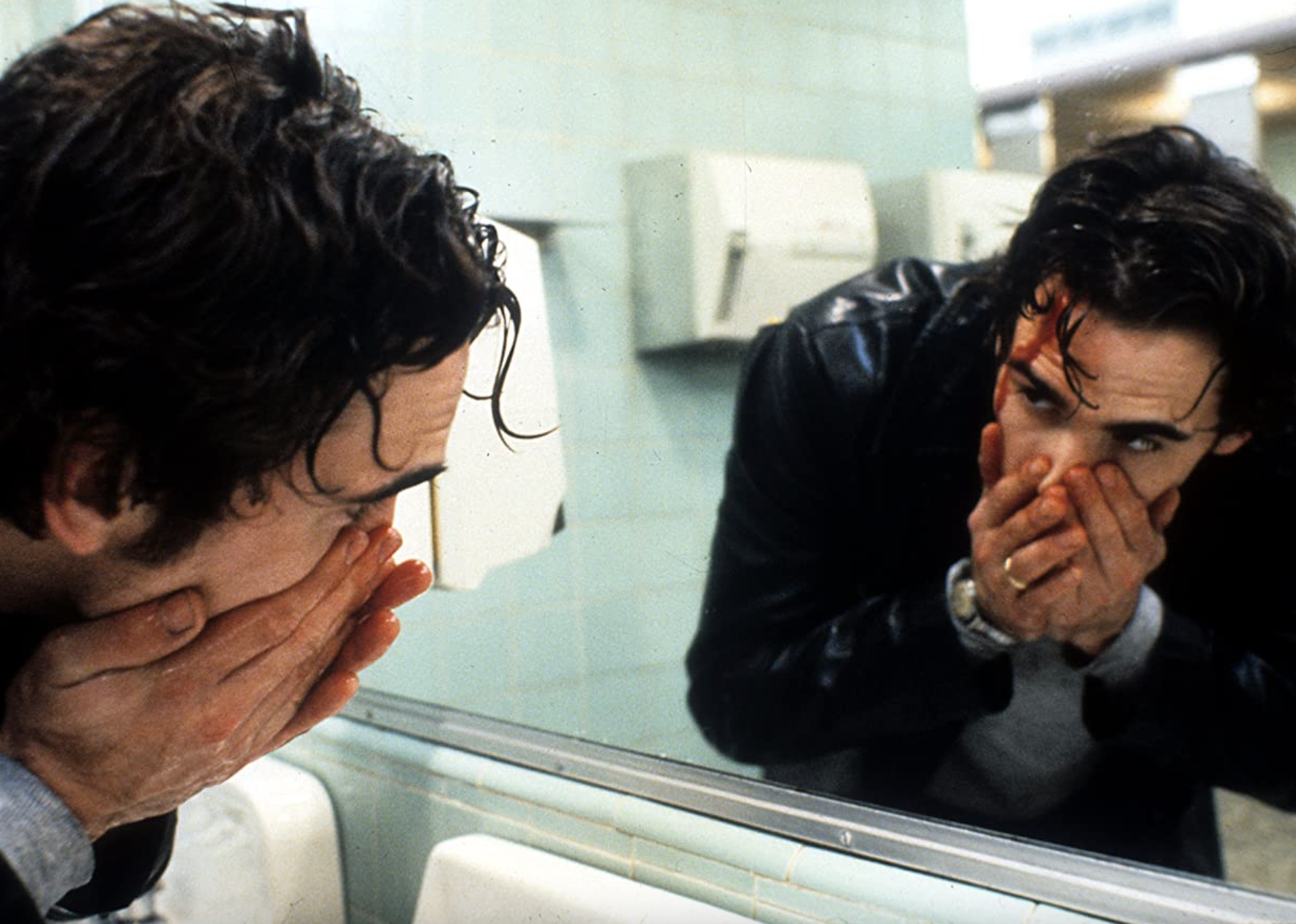 Avenue Pictures
Drugstore Cowboy (1989)
– Director: Gus Van Sant
– IMDb user rating: 7.3
– Metascore: 82
– Runtime: 101 minutes
A young couple lives a drugged-out version of the Bonnie and Clyde legend in the Pacific Northwest during the 1970s. Bob (Matt Dillon), Dianne (Kelly Lynch), and their friends make a living out of drifting from place to place and robbing pharmacies for their drugs of choice. The movie ends with a voice-over from Bob, who has been through hell and back, but he may not be able to leave his criminal mind behind him.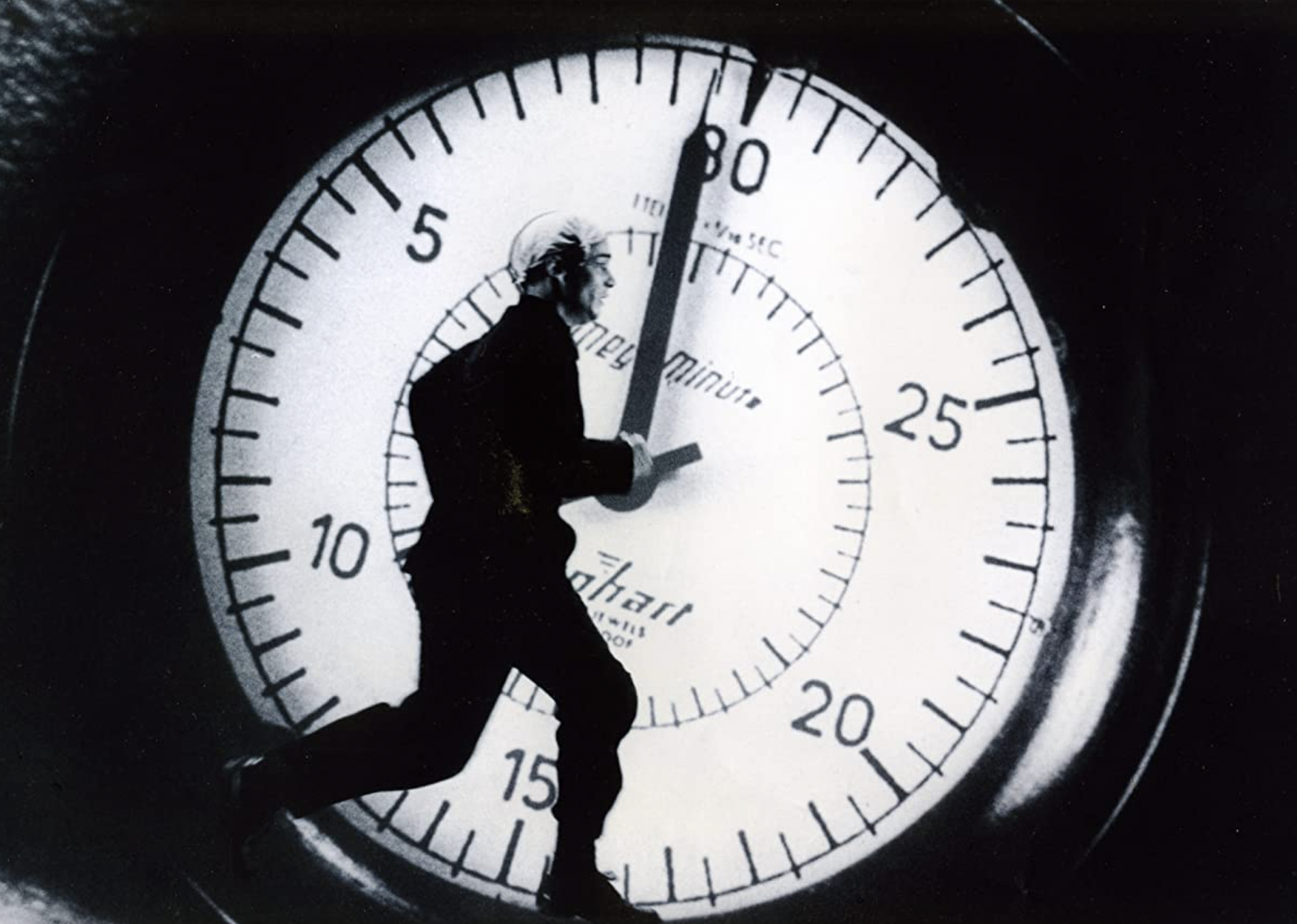 Alicéléo
Europa (1991)
– Director: Lars von Trier
– IMDb user rating: 7.6
– Metascore: 69
– Runtime: 112 minutes
Post-World War II Germany is hard to navigate as an American, and Leopold is thrust into a turbulent society where the shadow of Nazism still looms large. The movie opens with an ominous narrator hypnotizing the viewer by saying, "You will now listen to my voice . . . On the count of 10 you will be in Europa." Leopold meets a cast of shady characters who make finding Germans to trust nearly impossible. Ending with a bang, this Lars Von Trier thriller is a feast for the eyes and the nerves.
WingNut Films
Heavenly Creatures (1994)
– Director: Peter Jackson
– IMDb user rating: 7.3
– Metascore: 86
– Runtime: 99 minutes
Based on a true crime, "Heavenly Creatures" follows two young girls as they become inseparable friends at school in New Zealand. Their love for each other grows unhealthy when life threatens to separate them, and they plan a violent solution. One of the two girls narrates and reads her diary entries aloud, showing how her childish view of the world has had a sinister undertone all along.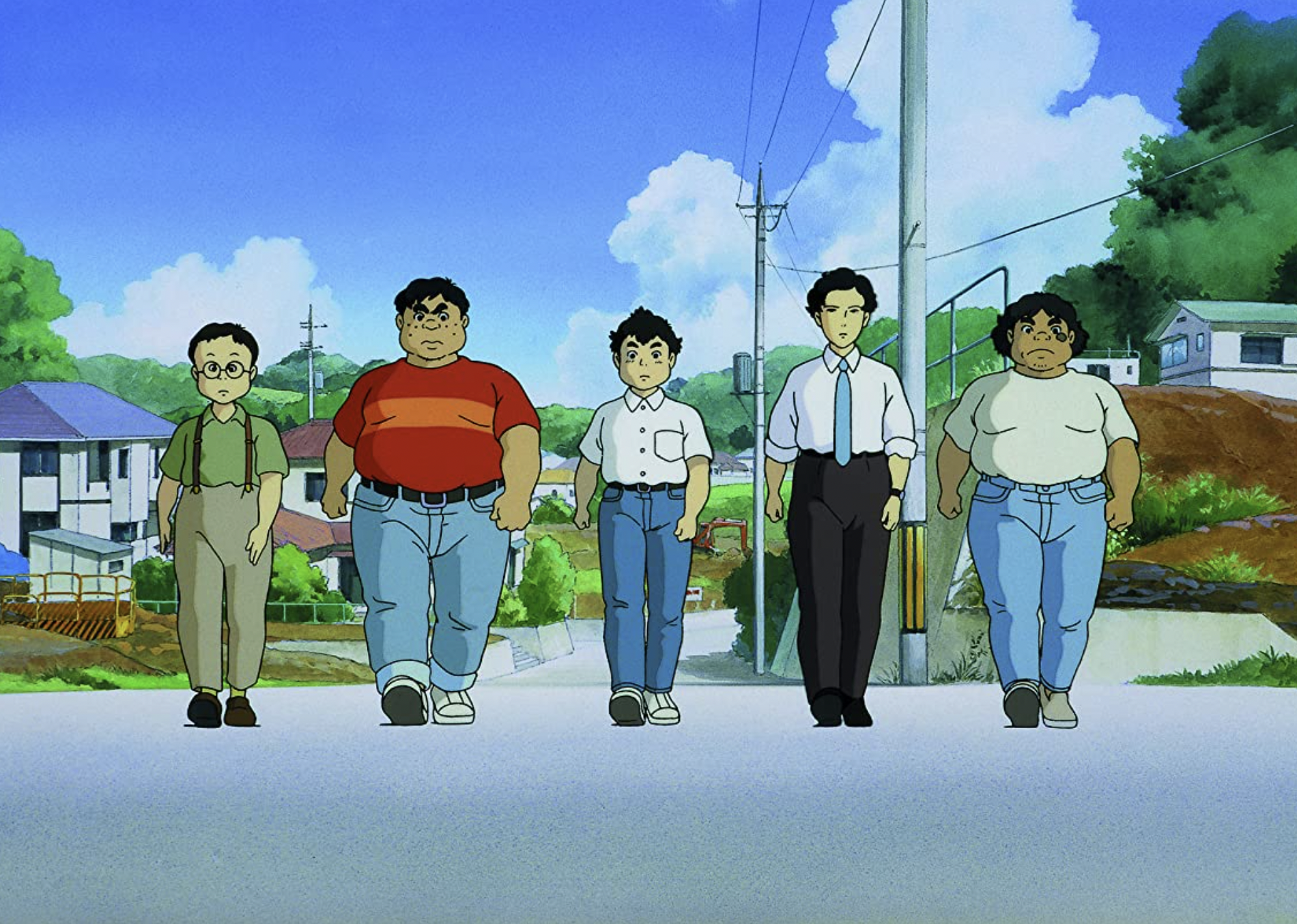 Hakuhodo
Pom Poko (1994)
– Director: Isao Takahata
– IMDb user rating: 7.3
– Metascore: 77
– Runtime: 119 minutes
An omniscient narrator takes the audience through this Studio Ghibli film about shape-shifting raccoons who must find a way to stop the human population from overtaking their habitats in Tokyo. With characters from Japanese folktales, this animated film contains poignant environmental themes all stamped with the adorable and imaginative signature of Studio Ghibli.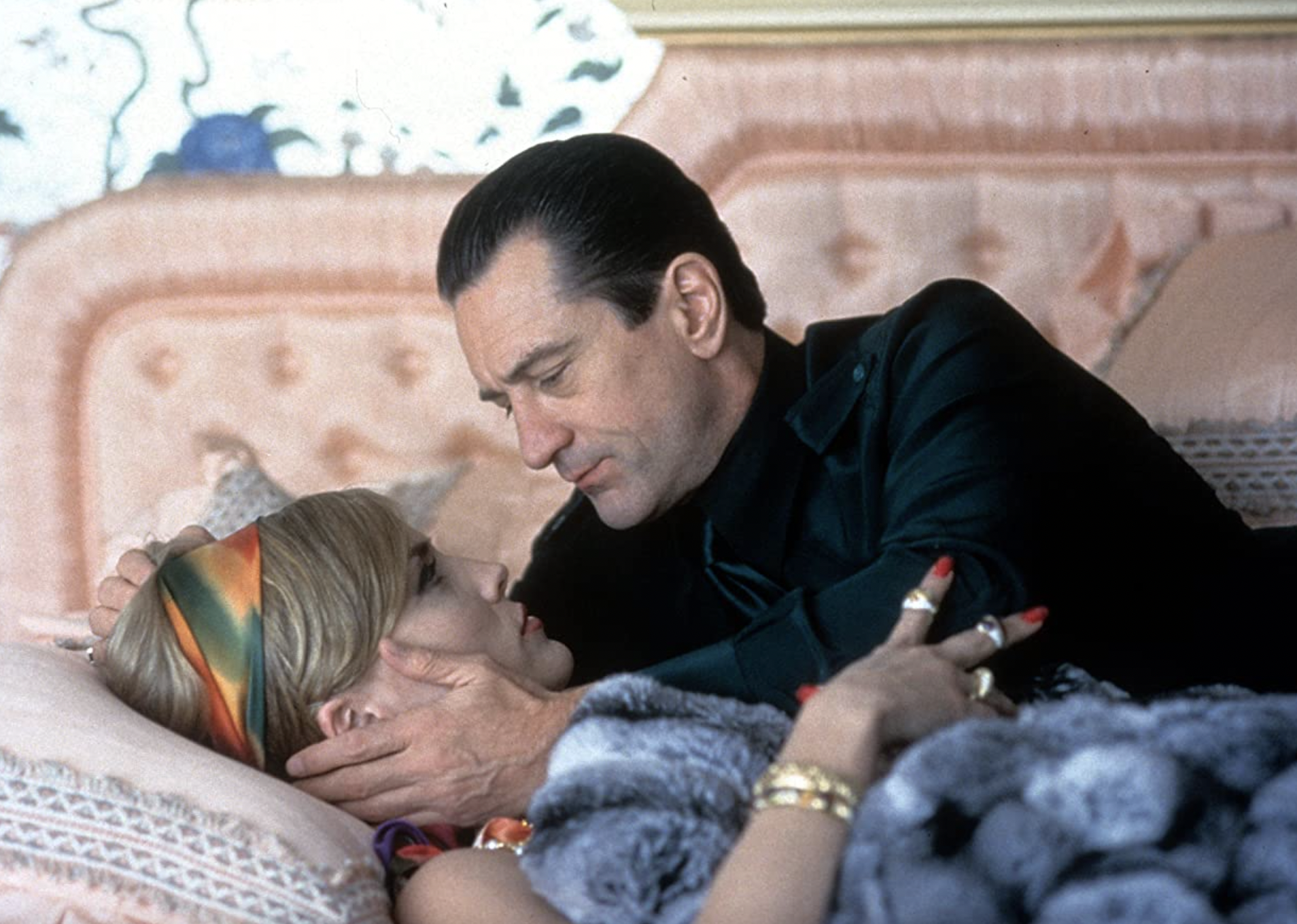 Universal Pictures
Casino (1995)
– Director: Martin Scorsese
– IMDb user rating: 8.2
– Metascore: 73
– Runtime: 178 minutes
Ace Rothstein (Robert De Niro) is a new migrant to Las Vegas in the heyday of mob control over the gambling mecca. Nicky Santoro (Joe Pesci), his childhood friend and bodyguard, provides voice-over throughout the movie as Rothstein's closest allies and loved ones betray him, lie to him, and drive him to become a ruthless hustler who may just lose everything in the pursuit of money and power. Martin Scorsese's classic offers some of the best performances from De Niro, Pesci, and Sharon Stone.
You may also like: 100 best international movies of all time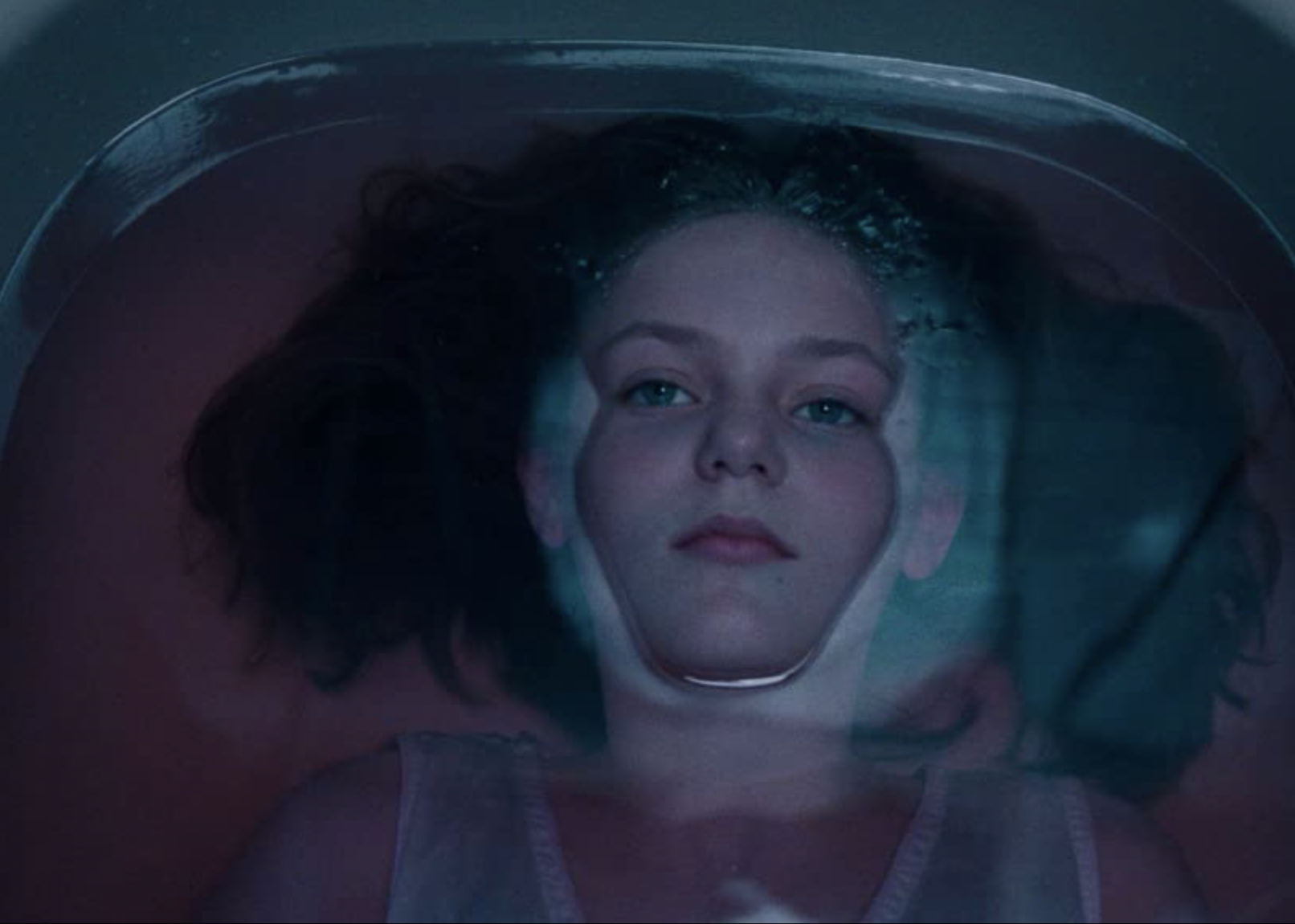 American Zoetrope
The Virgin Suicides (1999)
– Director: Sofia Coppola
– IMDb user rating: 7.2
– Metascore: 76
– Runtime: 97 minutes
The unknowable Lisbon sisters are constantly on the minds of a group of neighborhood boys who obsessed over them before their shocking deaths. One of the boys narrates the story from the perspective he has as an older man as the story follows the girls' lives leading up to their deaths. In an empathetic, harrowing treatment of the novel of the same name, Sofia Coppola's first feature remains one of the most memorable coming-of-age stories of all time.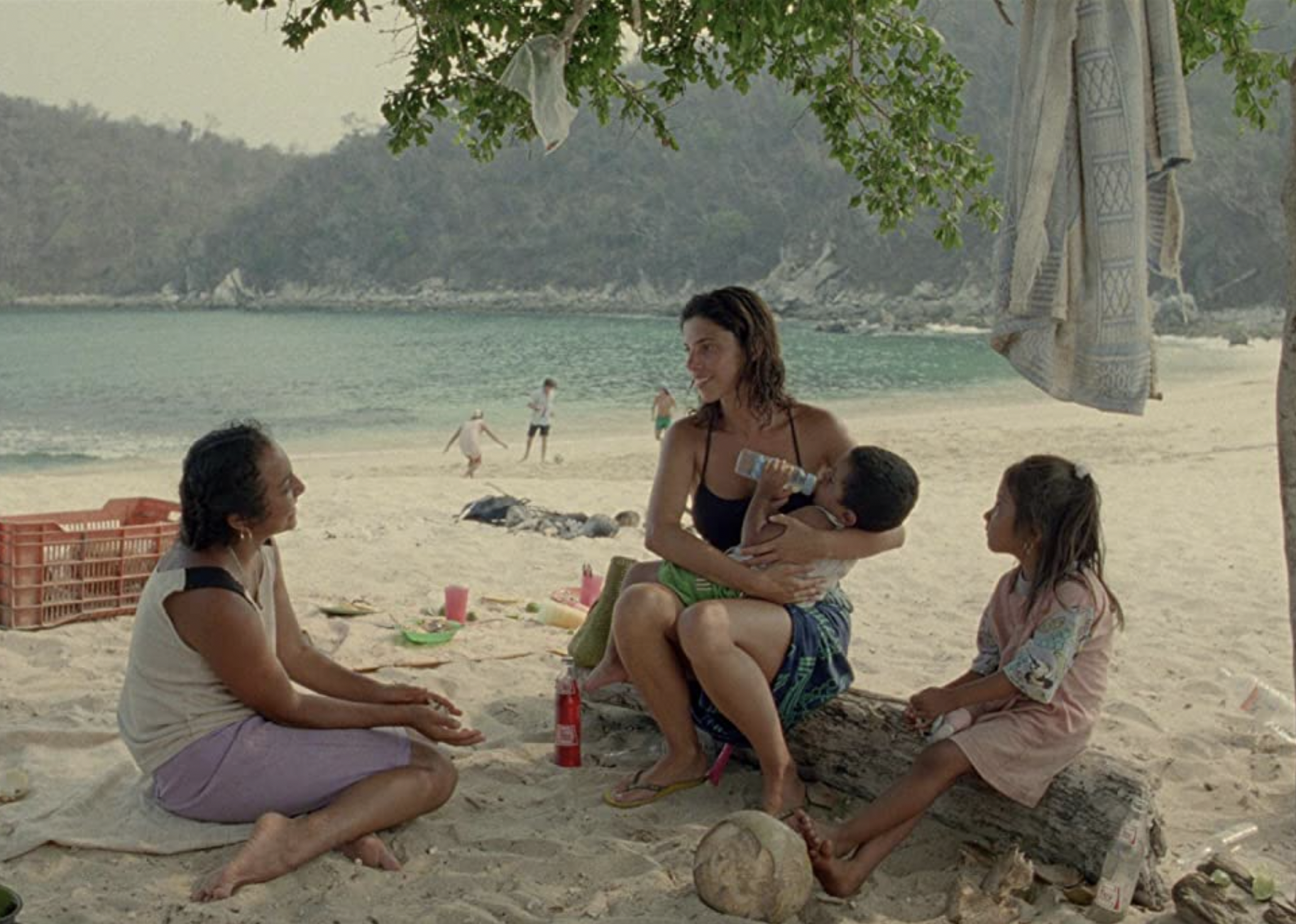 Anhelo Producciones
Y Tu Mamá También (2001)
– Director: Alfonso Cuarón
– IMDb user rating: 7.7
– Metascore: 89
– Runtime: 106 minutes
Two teenage boys are itching for an adventure before they go off to college and invite an older woman to accompany them on a road trip. The boys grow up significantly on their trip and must find a way to continue their friendship with their new perspectives on life. An omniscient narrator comments on the boys, their decisions, and the environment they live in throughout the film to tell the audience what the boys are unable to articulate themselves.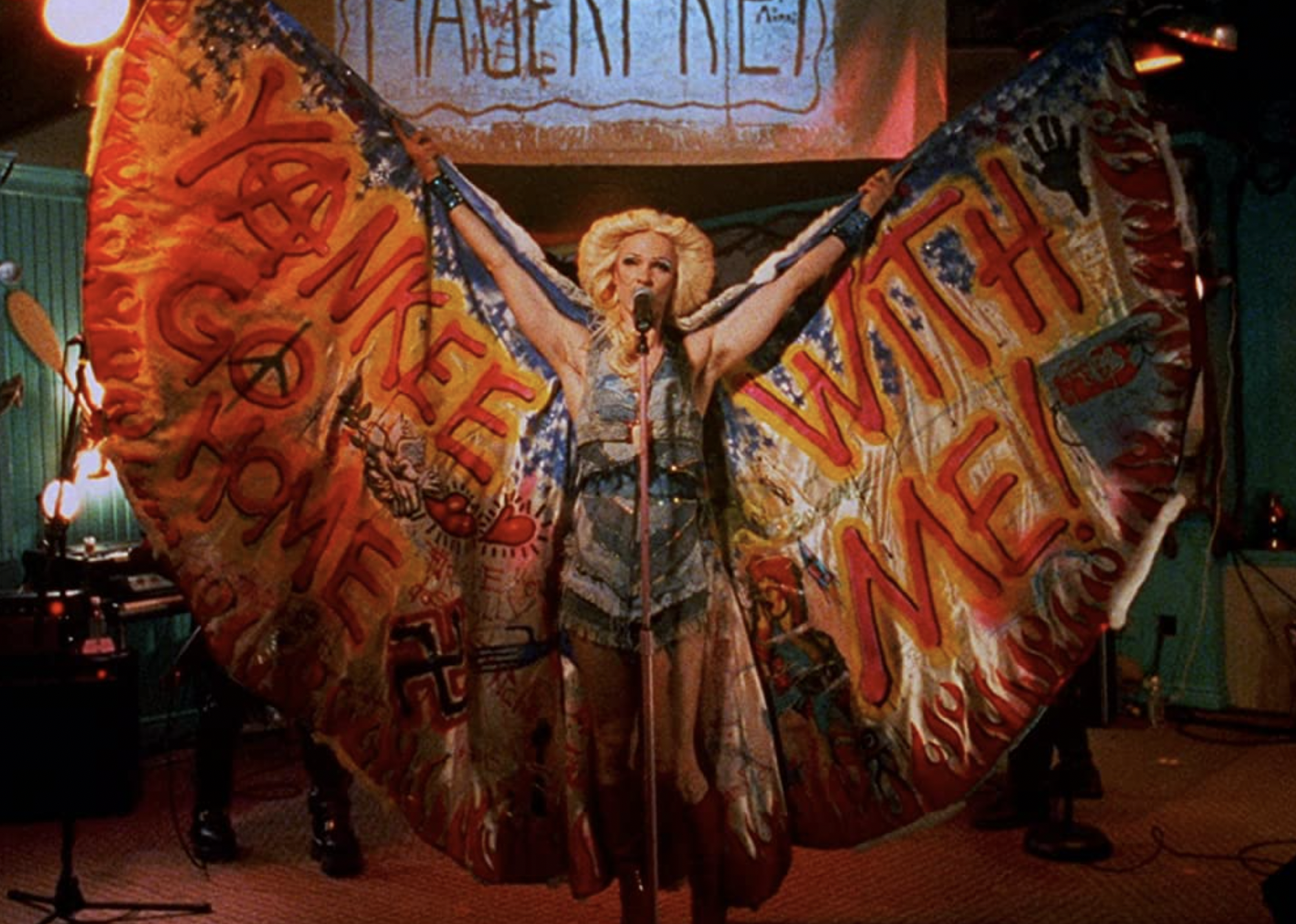 Killer Films
Hedwig and the Angry Inch (2001)
– Director: John Cameron Mitchell
– IMDb user rating: 7.7
– Metascore: 85
– Runtime: 95 minutes
Genderqueer rock star Hedwig is left with an "angry inch" after a botched surgery and deals with a broken heart because of the soldier who coerced the operation and Tommy Gnosis, who stole her songs. Through music and narration, Hedwig explores her past, present, and what she has always longed for, love.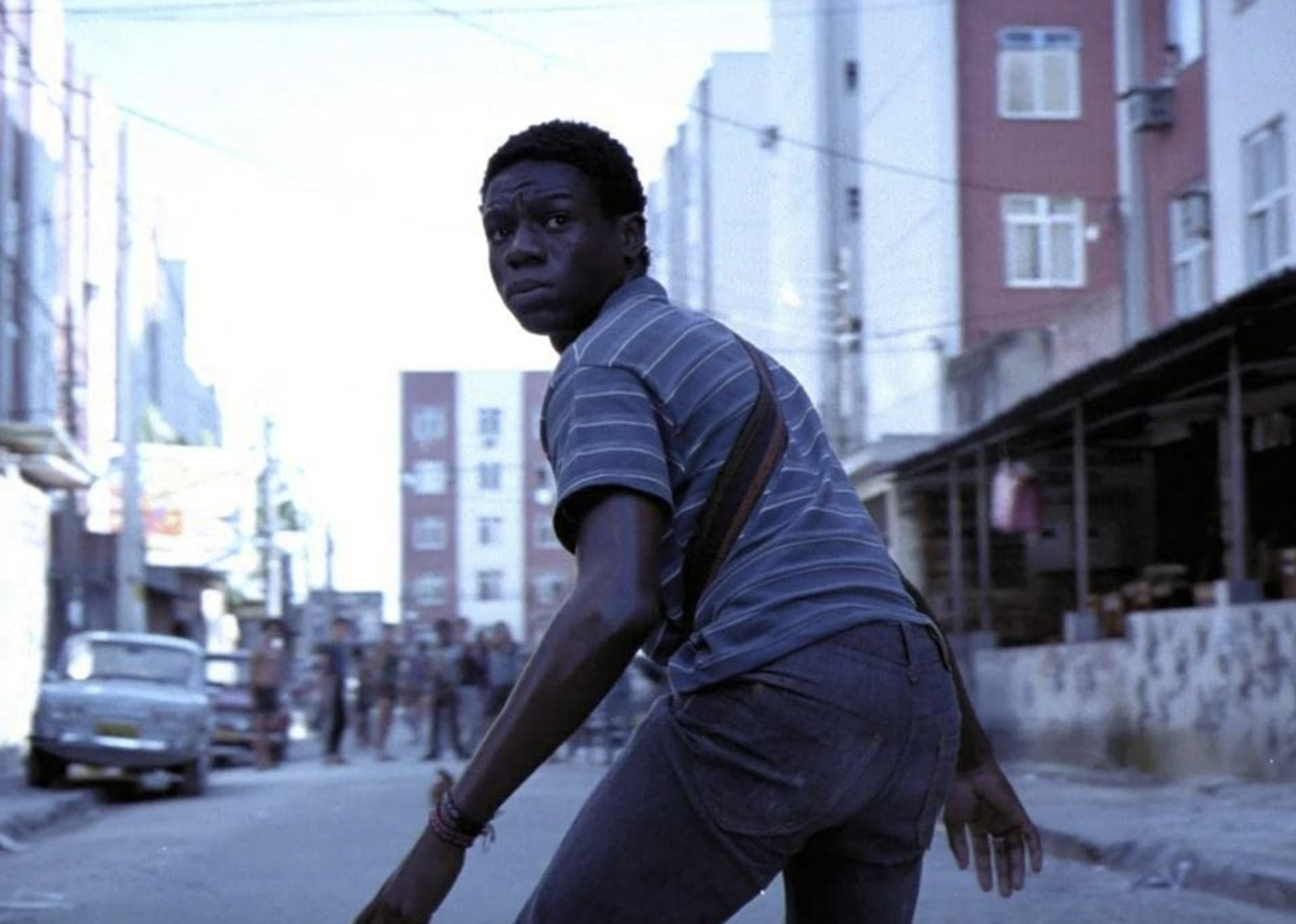 O2 Filmes
City of God (2002)
– Directors: Fernando Meirelles, Kátia Lund
– IMDb user rating: 8.6
– Metascore: 79
– Runtime: 130 minutes
A young boy named Rocket tells the story of how he got into contact with an armed gang through flashbacks and narration. He and several other boys try to survive in a slum neighborhood of Rio de Janeiro. Rocket dreams of leaving Rio to be a photographer, but the people he gets caught up with will make that dream nearly impossible.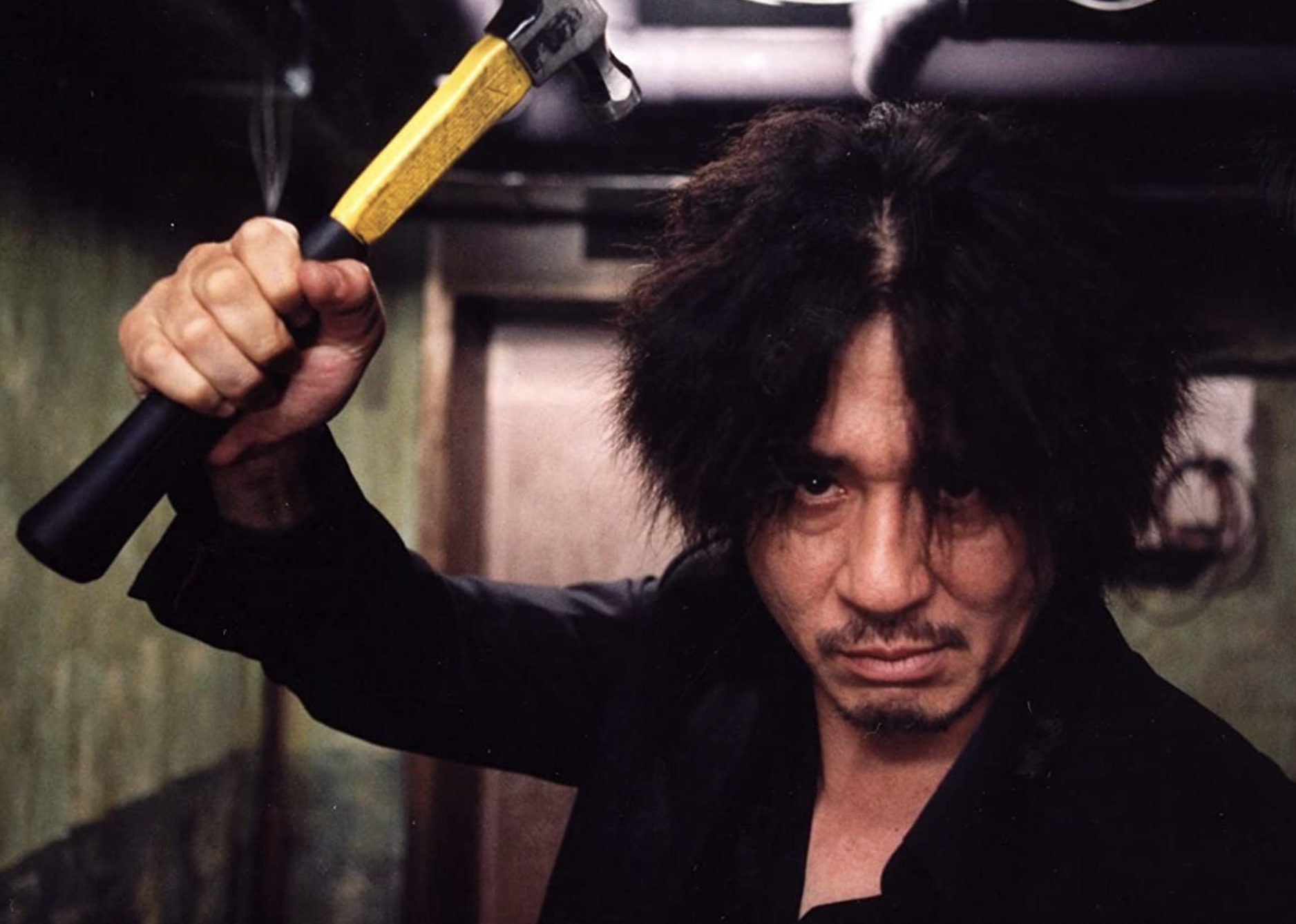 Show East
Oldboy (2003)
– Director: Park Chan-wook
– IMDb user rating: 8.4
– Metascore: 77
– Runtime: 120 minutes
Oh Dae-Su is mysteriously released after being kidnapped and held in captivity for 15 years. His captors encourage him to find them and reap his revenge in this thrilling Korean neo-noir. Dae-su narrates his quest to find the villains who made his life a living hell, but what is real becomes unclear as the movie progresses.
You may also like: 50 best WWII movies of all time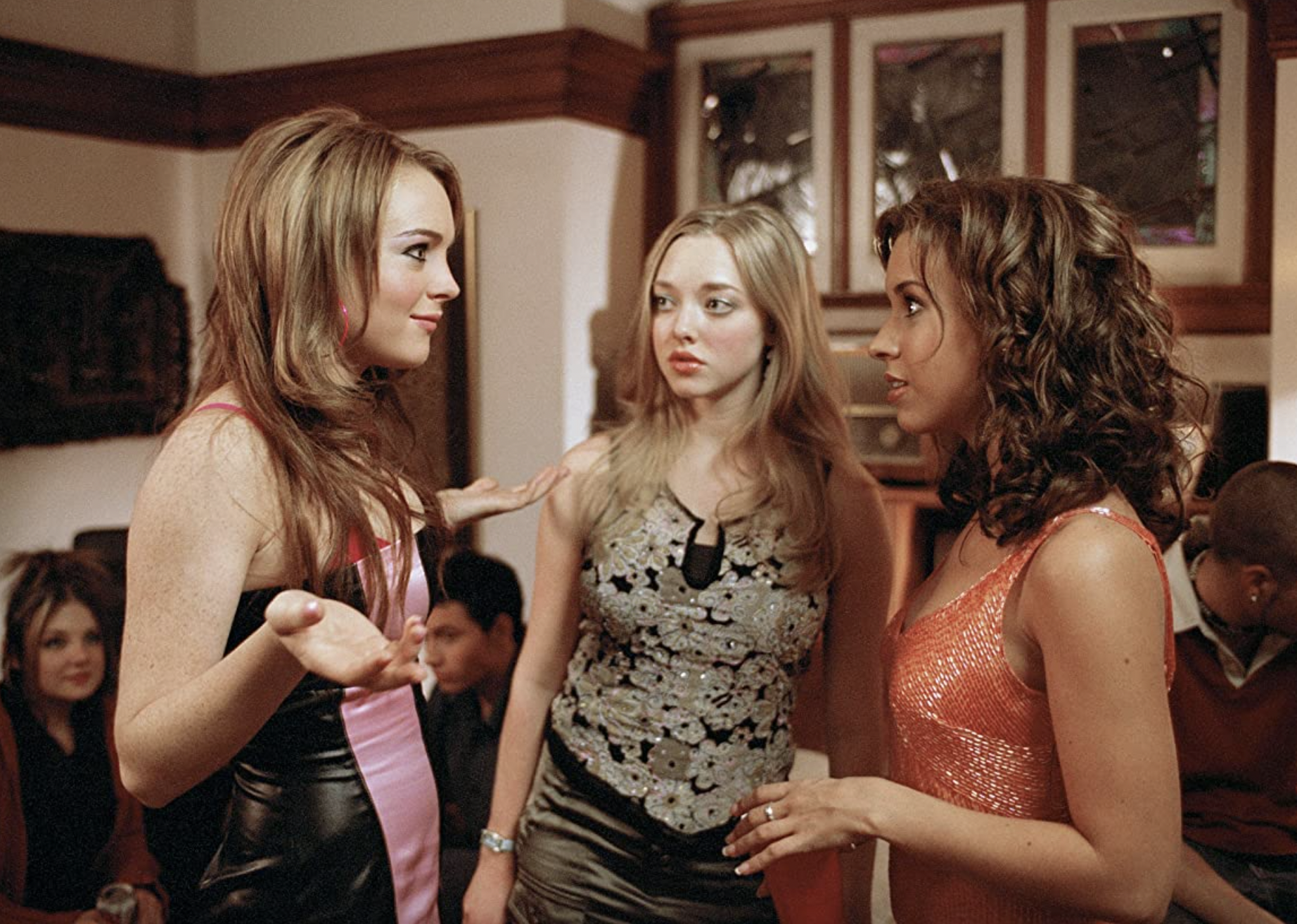 Paramount Pictures
Mean Girls (2004)
– Director: Mark Waters
– IMDb user rating: 7.1
– Metascore: 66
– Runtime: 97 minutes
Cady Heron (Lindsay Lohan) infiltrates the popular clique at her new school much to the dismay of its leader, Regina George (Rachel McAdams). Unsure of where she truly belongs, Cady tries to be part of the in-crowd and the outcasts while creating tons of drama in the process. Narration by Cady helps the audience understand the unspoken rules of the jungle that is high school social life.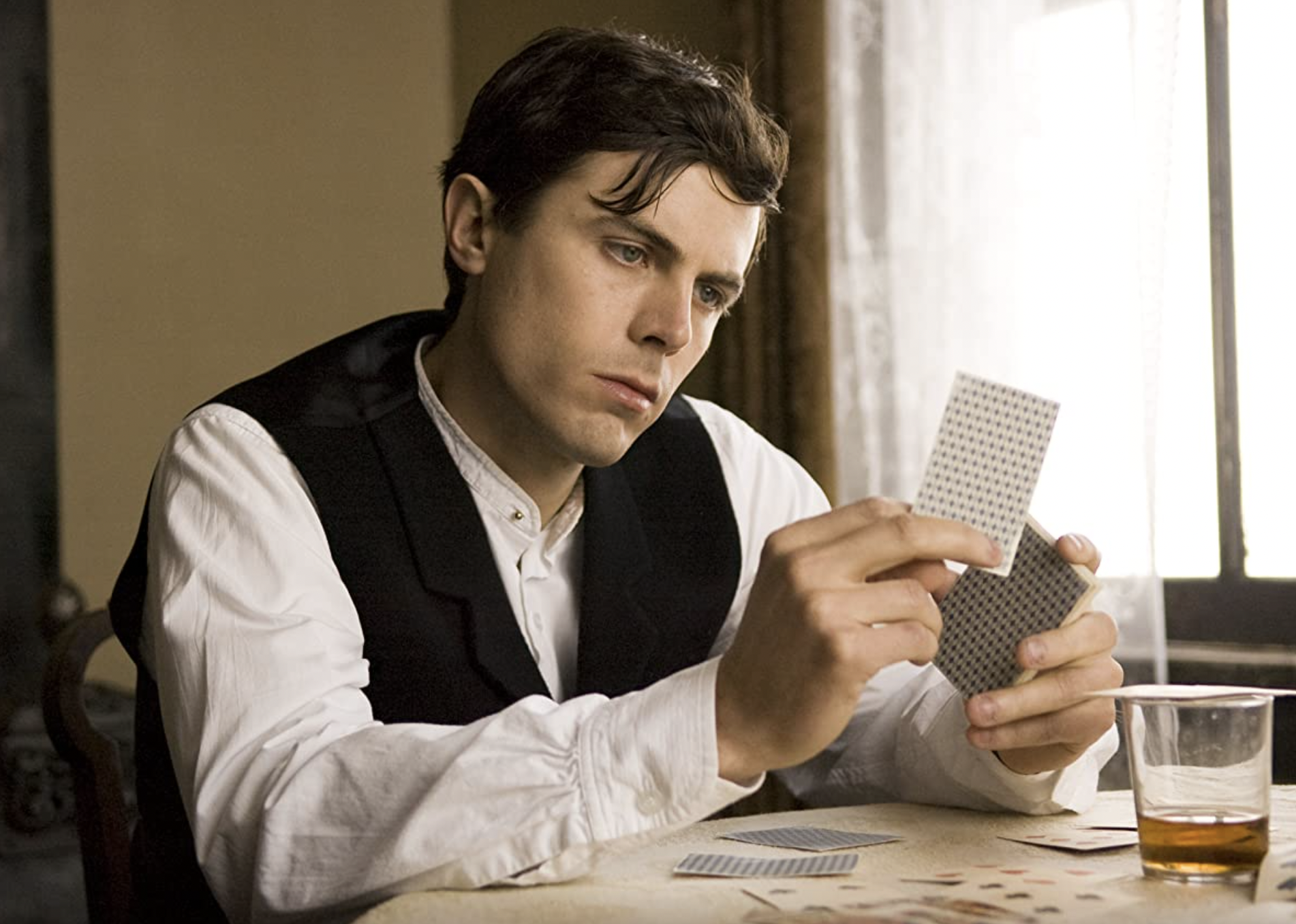 Warner Bros.
The Assassination of Jesse James by the Coward Robert Ford (2007)
– Director: Andrew Dominik
– IMDb user rating: 7.5
– Metascore: 68
– Runtime: 160 minutes
The legend of Jesse James' death is dramatized in this Andrew Dominik Western. A narrator comments on the final days of James' life and the relationship he had with the man who would kill him, Robert Ford. The narration makes the film feel like the kind of story you'd hear around a bonfire, which is exactly the kind of folktale the movie becomes.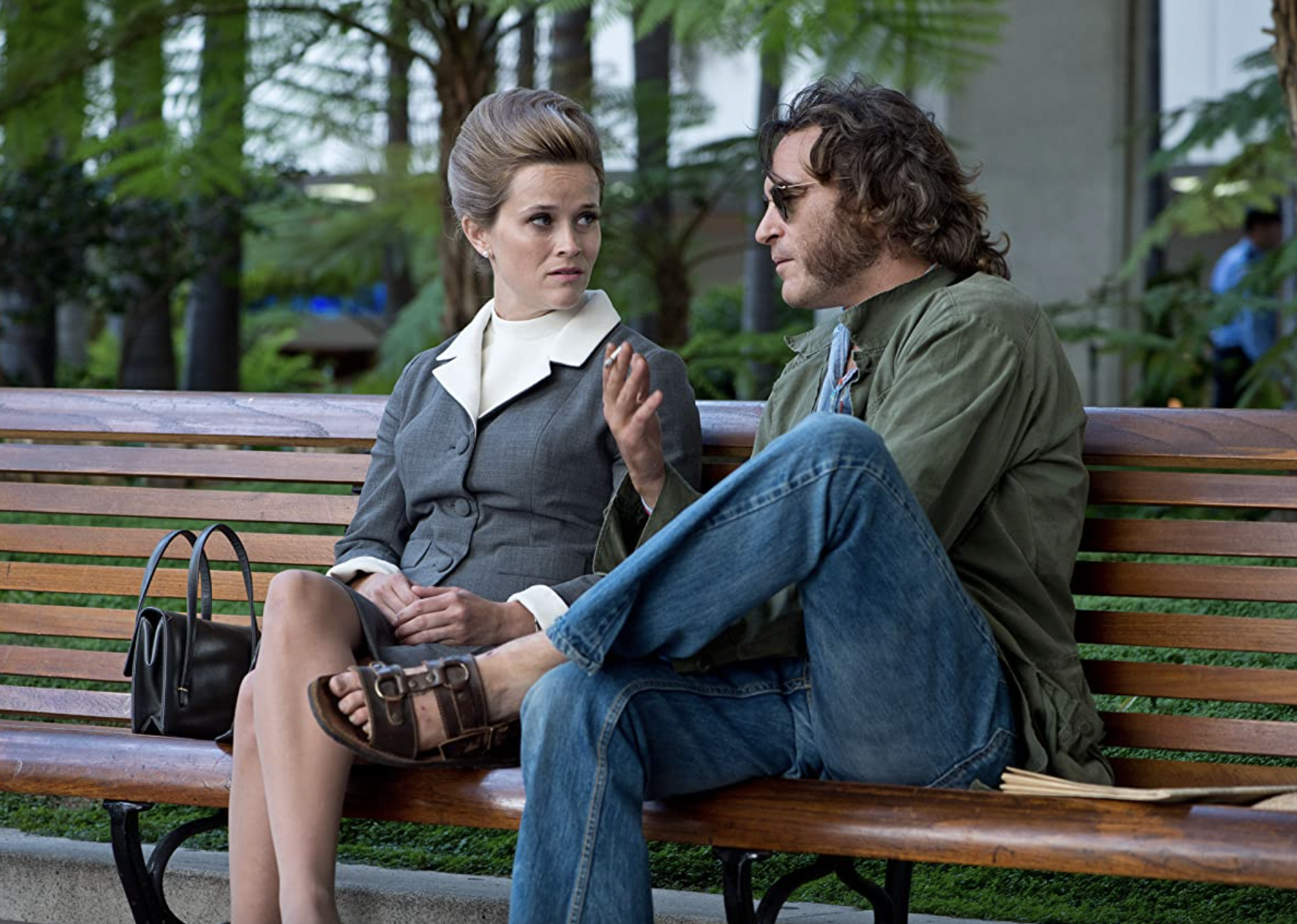 Warner Bros.
Inherent Vice (2014)
– Director: Paul Thomas Anderson
– IMDb user rating: 6.6
– Metascore: 81
– Runtime: 148 minutes
During the 1970s, a private investigator tries to solve intertwining cases through the thick smoke of pot. The narrator Sortilège feels like a spirit guide of sorts, an all-knowing friend to her wandering pal. This neo-noir has a postmodern flair that is the kind of funny, stoner detective movie that will leave you questioning how you see the world you live in.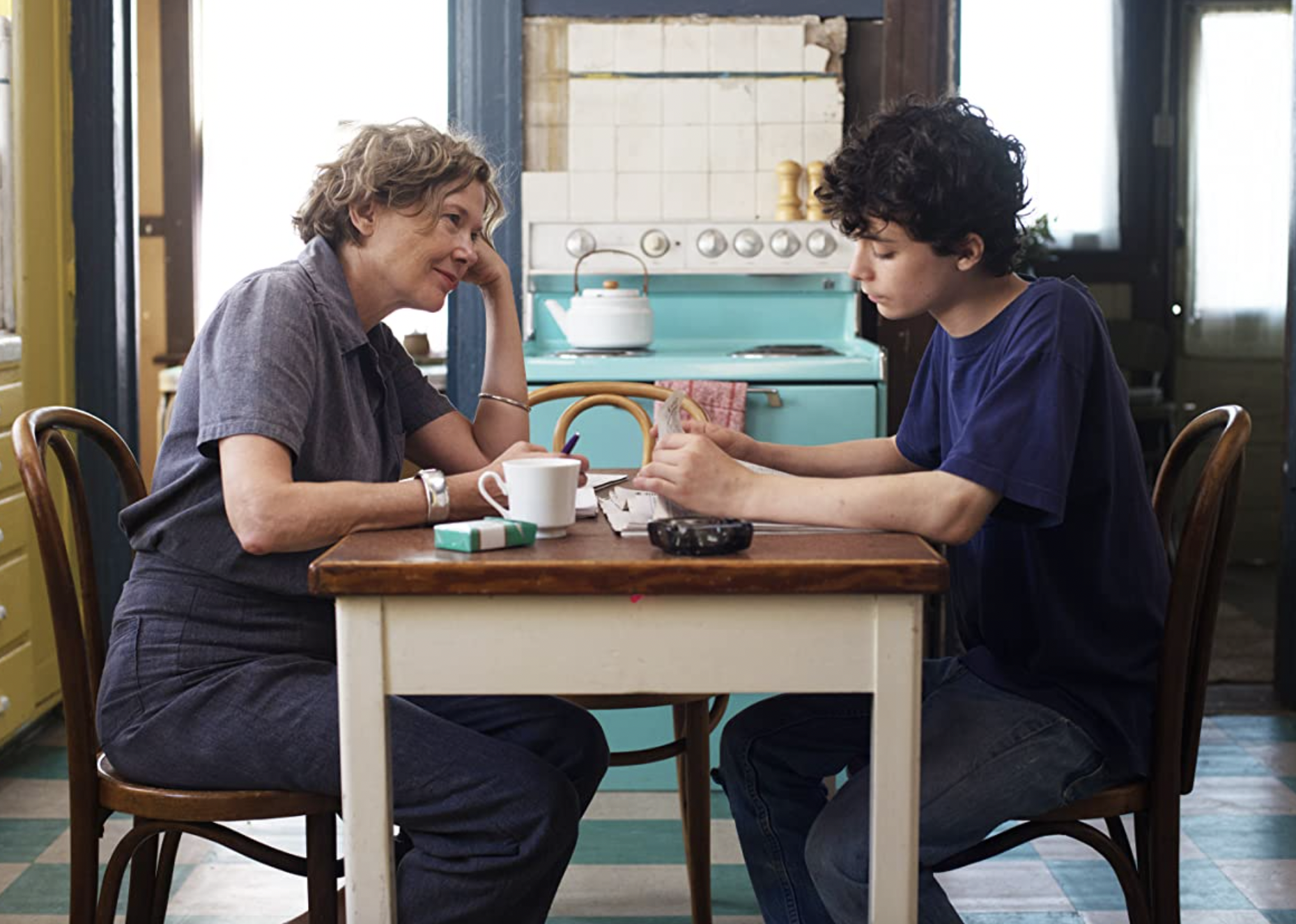 A24
20th Century Women (2016)
– Director: Mike Mills
– IMDb user rating: 7.3
– Metascore: 83
– Runtime: 119 minutes
A young boy in California is raised by his single mother and two other women in his life. This unconventional family is still trying to navigate the changing times of the late 1970s while trying to raise a boy in touch with his emotions. The young boy narrates most of the film, but other characters provide voice-over details—as if telling the story is as much of a team effort as their parenting style.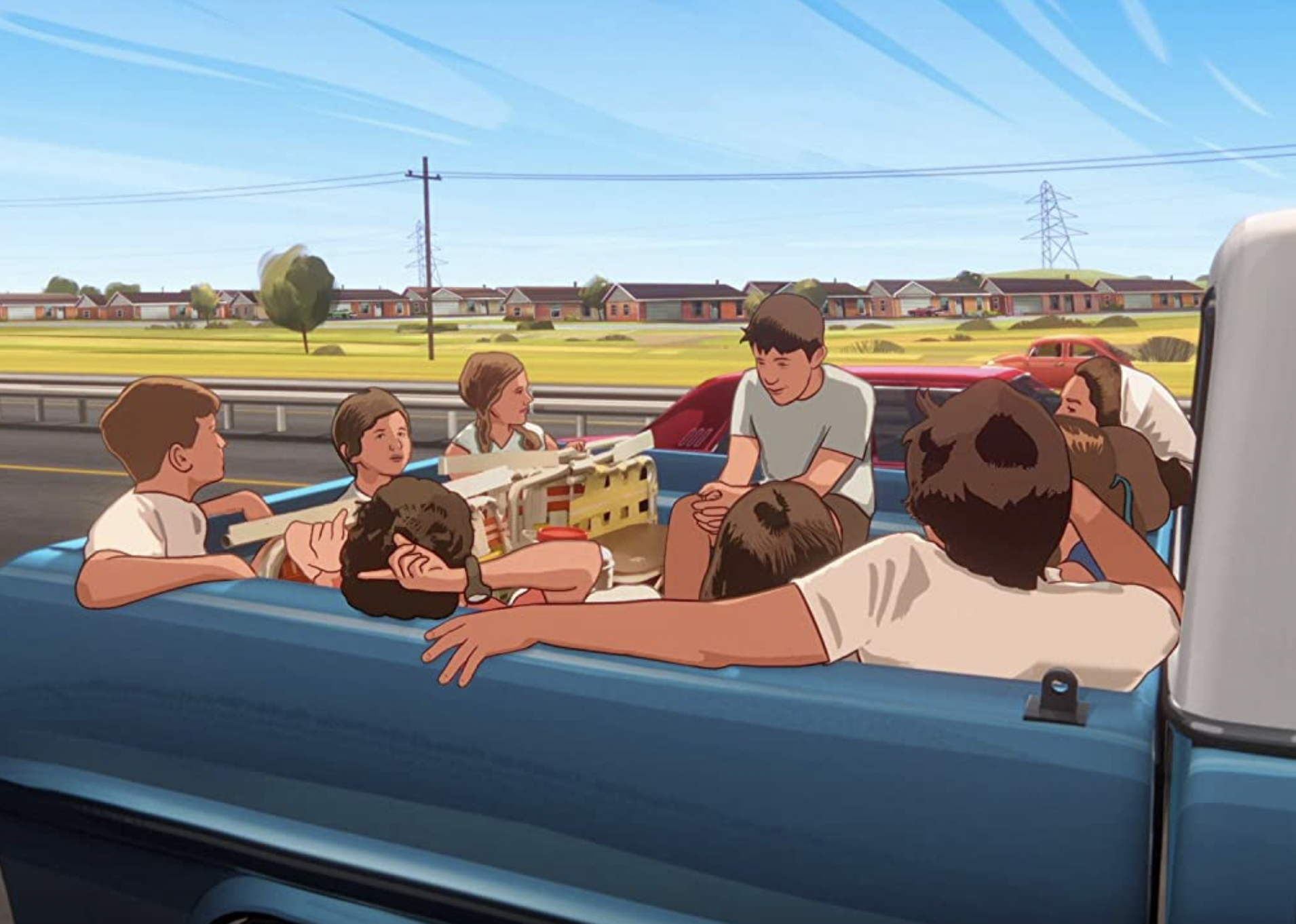 Minnow Mountain
Apollo 10½: A Space Age Childhood (2022)
– Director: Richard Linklater
– IMDb user rating: 7.2
– Metascore: 79
– Runtime: 97 minutes
This charming animated coming-of-age story shows what growing up in Texas in 1969 was like. Stan witnesses the moon landing expedition on television like everyone else, but his close proximity to NASA makes the event much more important. An older version of himself (voiced by Jack Black) provides voice-over throughout the film, giving meaning to the story of an ordinary boy growing up.
You may also like: 100 best American movies of all time
More Stacker National