Best big cities to live in America
Published 3:00 pm Friday, February 10, 2023

Canva
Best big cities to live in America
Chicago has deep-dish pizza, and New York has the foldable slice, but does that make either the best American big city to live in? We're not so sure. In fact, as this list will detail, it takes much more than a delectable pie to set a city apart from burgeoning places in Ohio, the picturesque views of Hawaii's beaches, and a setting with its own "Garden of the Gods." Costs of living, activities, parks, nightlife, dining, and schools all are important factors—just as much as or even more than the meals at Pizzeria Uno or Grimaldi's. And Cincinnatians might argue that Skyline Chili tops them both.
To find the best big U.S. cities to live in, Stacker consulted Niche's 2022 list of best places to live. While there is no strict definition of a "big city," for the purposes of this analysis, any city with more than 200,000 in population was considered a big city.
Cities struggled during the COVID-19 pandemic as residents left for less crowded locales. Some grew more slowly than they had before the pandemic. But now many are rebounding and rents are soaring.
There's a wide variety of cities on this list, from East Coast staples with massive science centers to Midwest cities rooted in the lore of Route 66. Perhaps surprisingly, certain cities in Nebraska and Wisconsin rank higher than some of the most well-known and populated cities in the U.S. But that's what civic pride, tight infrastructure, and a diverse arts scene will do for a place's reputation. This list also looks at the perks of cities with bowling museums, annual festivals dedicated to American cowboys, and the charm of a budding Southern locale.
Read on to find out if your hometown made the list.
You may also like: Comparing minimum wage to the cost of living in every state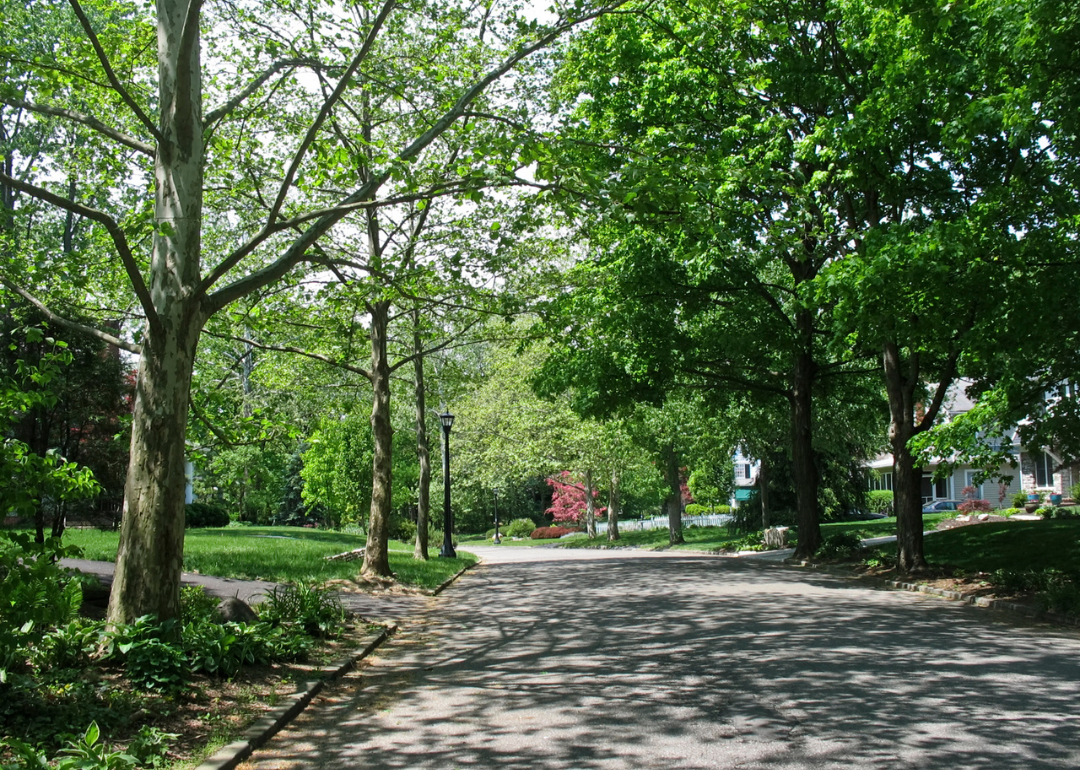 Canva
#50. Columbus, Ohio
– Population: 898,143
Columbus is more than just a college town—the home of Ohio State University has a historical German Village, an arts district, and botanical gardens. Hockey fans can take in a Columbus Blue Jackets game, while soccer fans soak up one of the best atmospheres in Major League Soccer at Columbus Crew matches.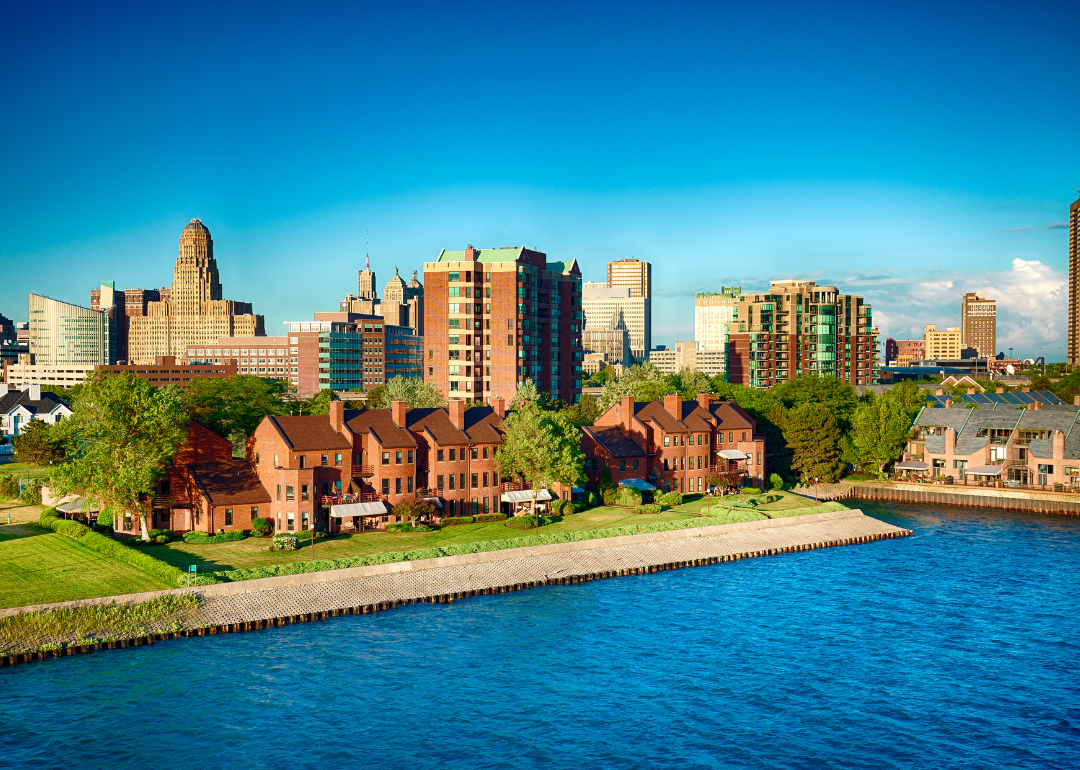 Canva
#49. Buffalo, New York
– Population: 276,011
Buffalo, on the shores of Lake Erie and 20 miles from Niagara Falls, is New York's second-largest city. This is where Buffalo wings originated, but that's just part of the city's proud history. Buffalo is diverse and creative, and its African American heritage is distinguished. It includes the Michigan Street Baptist Church, a stop along the Underground Railroad, and the Colored Musicians Club and Museum, today a National Historic Site. For art and architecture, visit the Buffalo AKG Art Museum or the Elmwood Village Farmers Market, Silo City, a collection of grain elevators along the waterfront, or the abundance of Frank Lloyd Wright's original homes.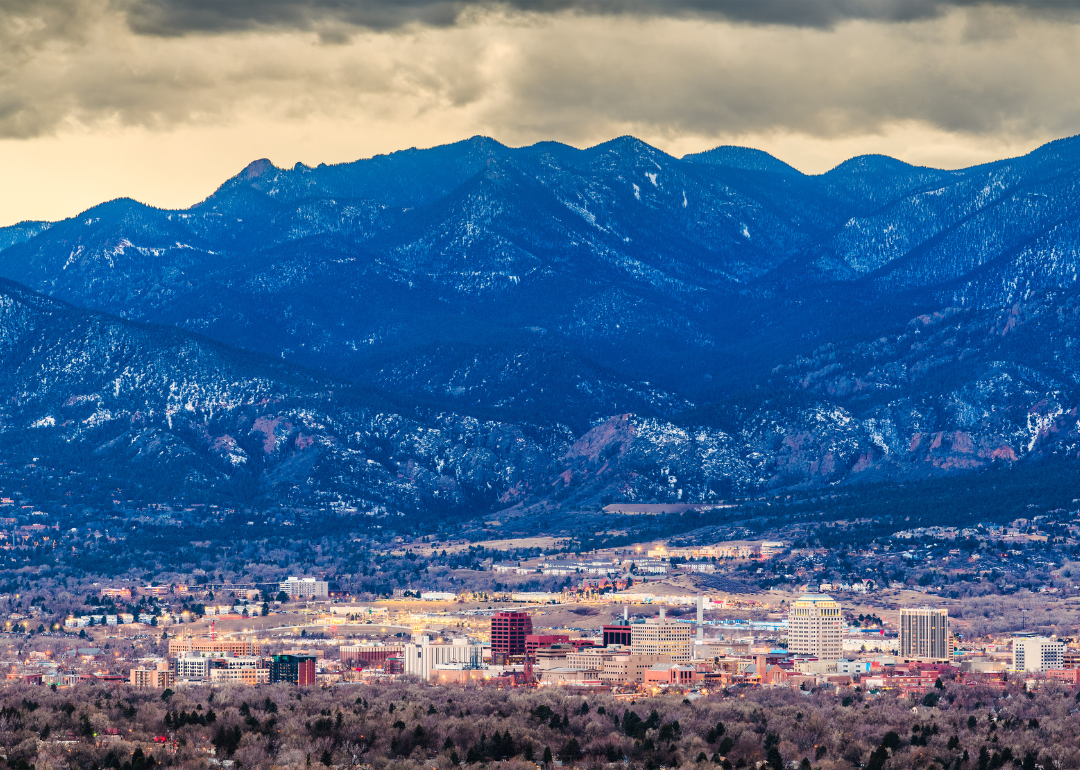 Canva
#48. Colorado Springs, Colorado
– Population: 475,282
The U.S. Olympic and Paralympic Training Center, which is open to visitors, is based in Colorado Springs, while the U.S. Air Force Academy is just north of the city limits. The Garden of the Gods offers nature and recreation options, while spas, casinos, and golf courses provide plenty of entertainment for adults.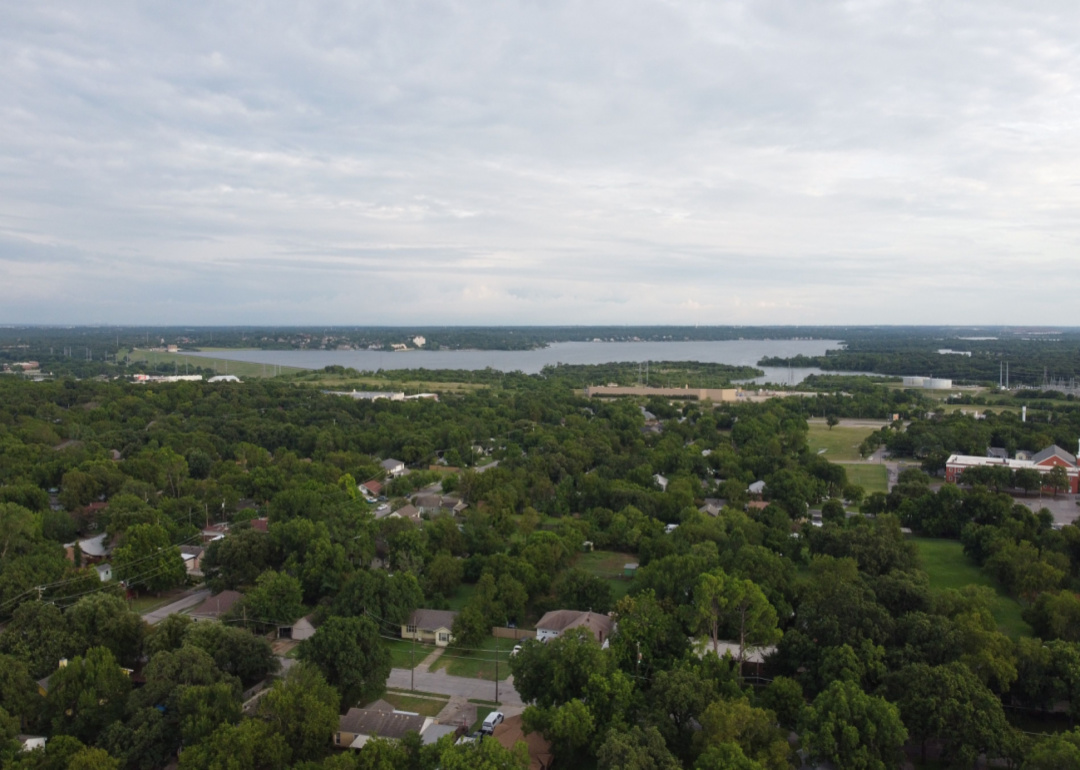 Ddubya Productions // Shutterstock
#47. Arlington, Texas
– Population: 392,304
Arlington is home to the Dallas Cowboys, Texas Rangers, and a Six Flags theme park. Located just west of Dallas, Arlington enjoys the fruits of that city while exuding its own unique vibe. For example, Arlington hosts the International Bowling Museum and Hall of Fame, as well as a variety of haunted houses.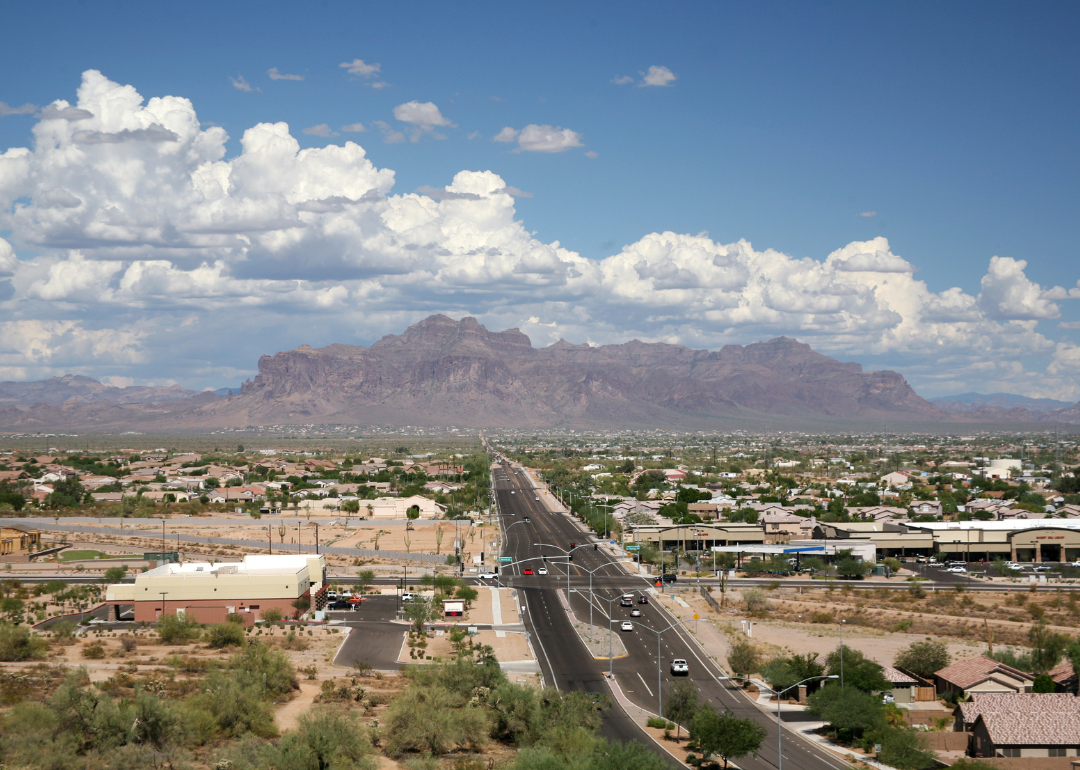 Canva
#46. Mesa, Arizona
– Population: 497,752
Mesa is home to a variety of museums for residents of all ages, including the Mesa Arts Center, the i.d.e.a. Museum, and the Arizona Museum of Natural History. The city has a dedicated program to reduce homelessness and draws tourists with several golf courses within the city limits.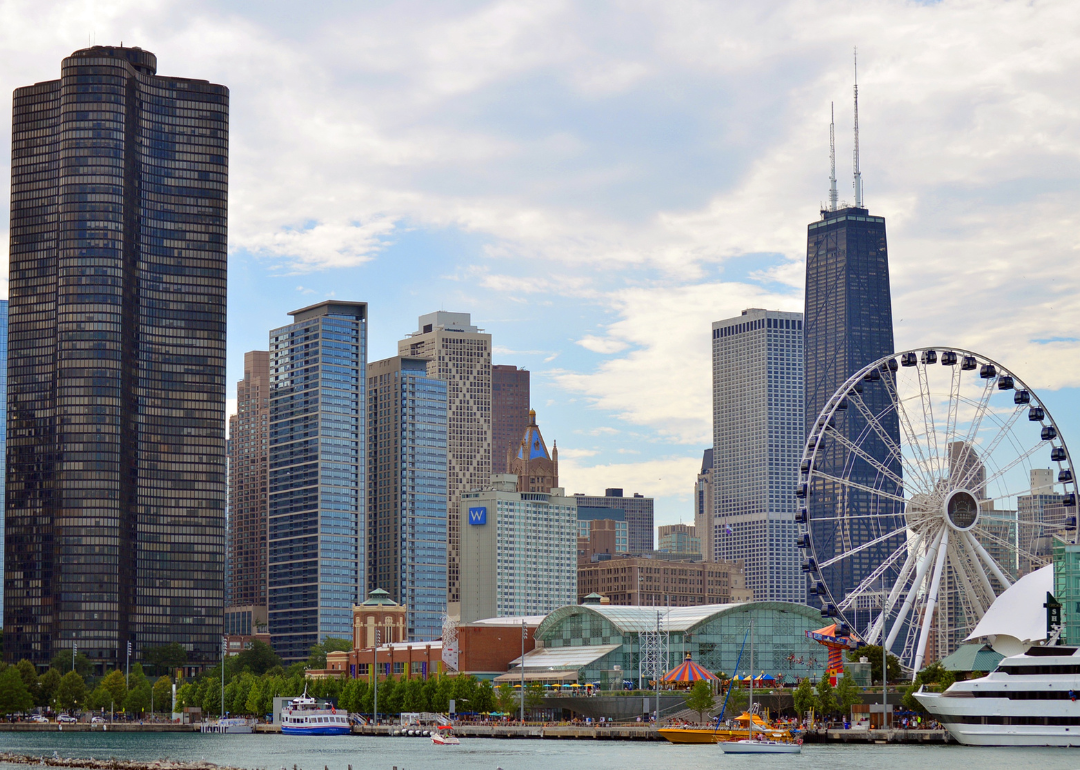 Canva
#45. Chicago
– Population: 2,742,119
Chicago has a host of legendary attractions, from museums to shops to the historic Wrigley Field, home of the Chicago Cubs. Visit the famous Art Institute of Chicago, the Museum of Science and Industry, or the Adler Planetarium. Chicago's Navy Pier celebrated its 100th anniversary with its 200-foot Centennial Wheel. The aptly named Magnificent Mile is one of the world's great shopping destinations, bordered on one side by the Chicago River.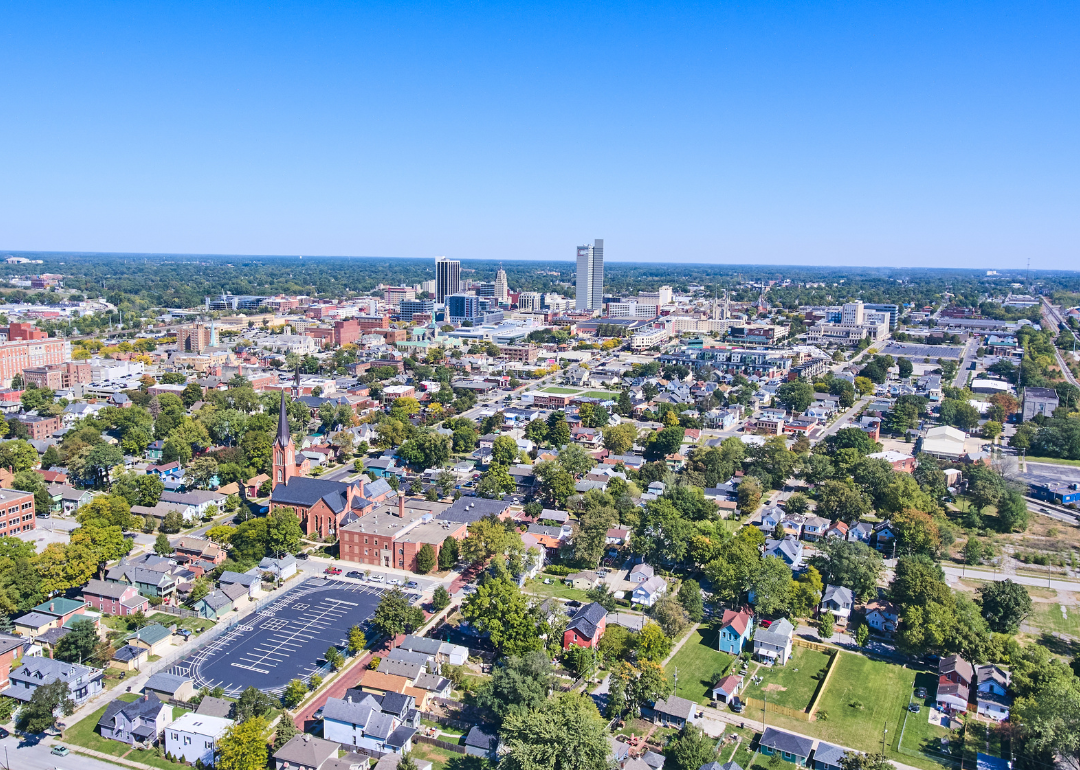 Canva
#44. Fort Wayne, Indiana
– Population: 262,676
Fort Wayne has many attractions for kids, such as a zoo aimed at children, a science center, and an animal sanctuary. Residents can spend hours learning about the city's rich African American history and peruse public collections by Black artists at local museums. For adults looking for a tasty brew, the Northern Indiana Beer Trail offers several options.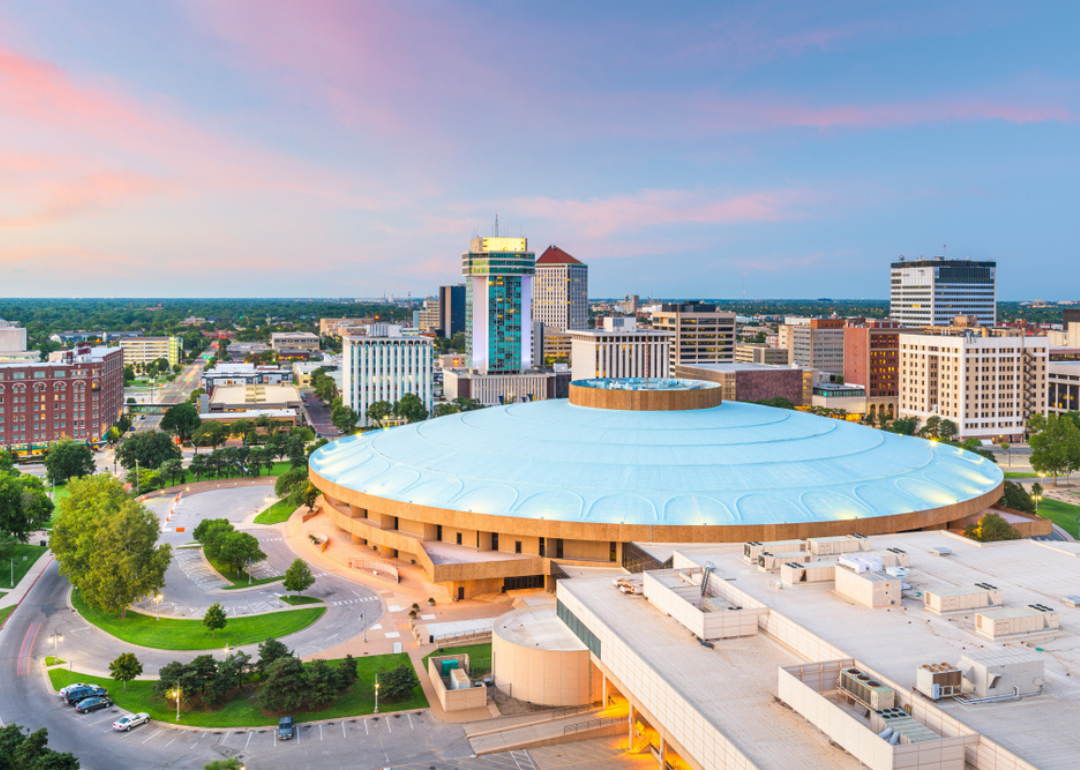 Sean Pavone // Shutterstock
#43. Wichita, Kansas
– Population: 394,574
An invested city arts program and Riverfest that draws almost 500,000 visitors to Wichita can make it feel like you're not in Kansas anymore. But the city has plenty of quiet Midwestern charm, as found in the scenery along the Arkansas River. Wichita is also one of the country's most walkable cities, and Wichita State University is a major hub of education in Kansas.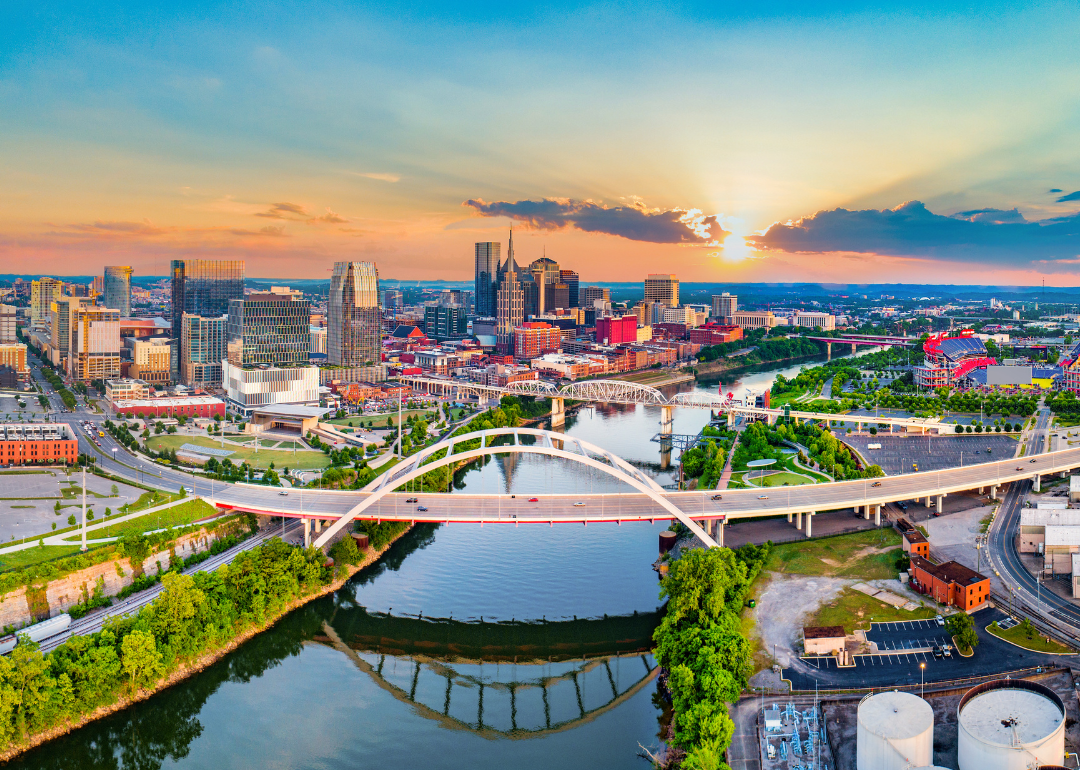 Canva
#42. Nashville, Tennessee
– Population: 682,646
"Smashville" is the nickname given to this Tennessee city, home of the NHL's Predators and NFL's Titans. Aside from pro sports, Nashville has one of the country's most popular music scenes—hence the other nickname, "Music City"—and is home to Vanderbilt University. There's also a diverse food scene and great views from the Parthenon, which is a replica of the Greek monument.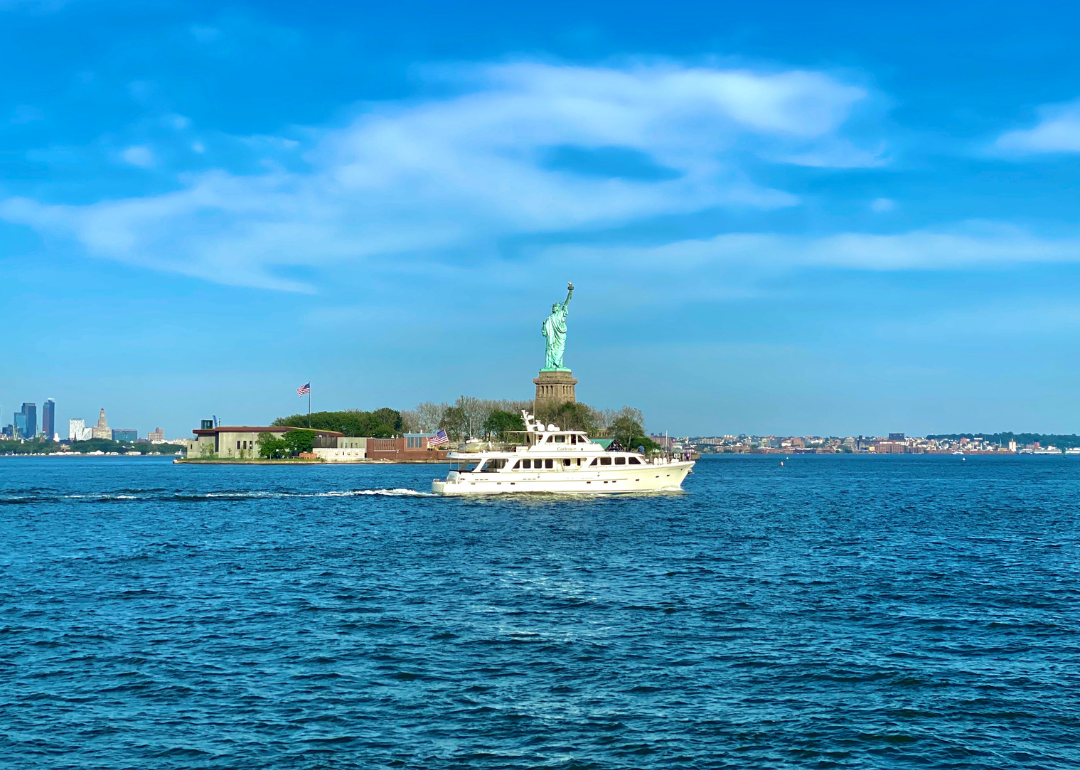 Canva
#41. Jersey City, New Jersey
– Population: 287,146
A stone's throw away from New York City, Jersey City is appealing to natives of the Garden State and commuters into the Big Apple. Liberty Science Center is one of the biggest science museums in the country and provides fun and education for all ages. The city is also home to several colleges and universities.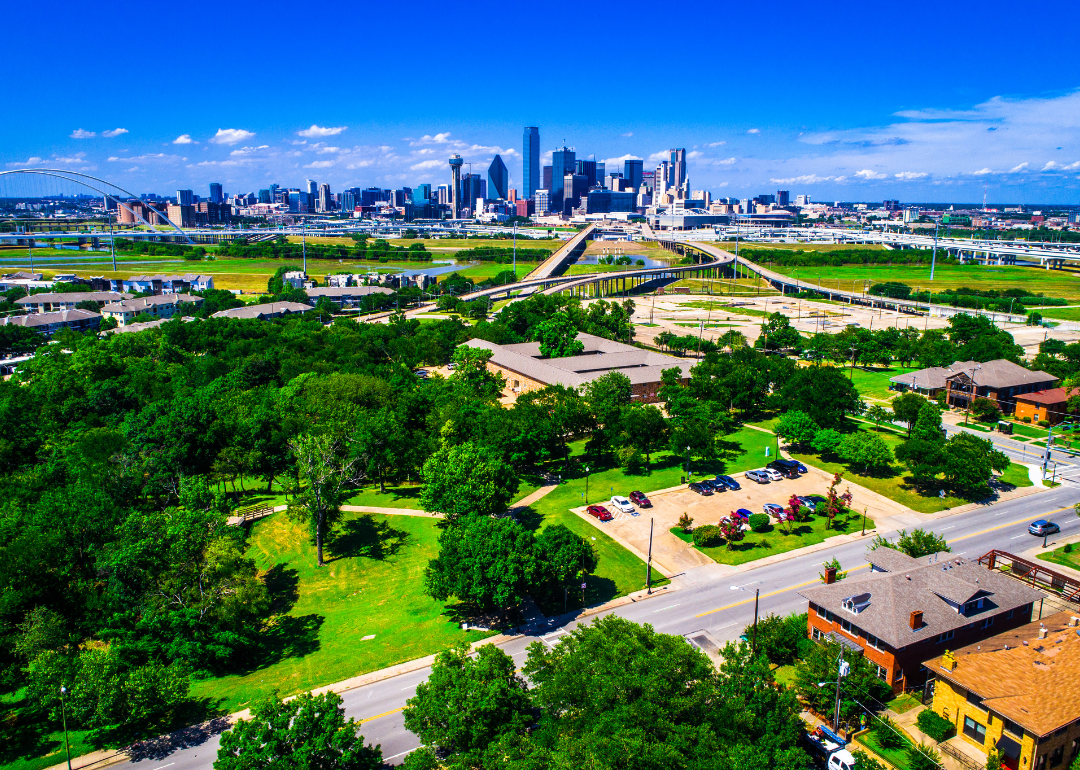 Canva
#40. Dallas
– Population: 1,300,239
Dallas is more than just the Cowboys. The city proudly plans numerous Hispanic Heritage Month celebrations each year, and Deep Ellum is a neighborhood becoming known for its hints of Austin-like quirkiness and Memphis blues. A massive light rail system and nearby international airport make this one of the busiest and easiest to travel to cities in Texas.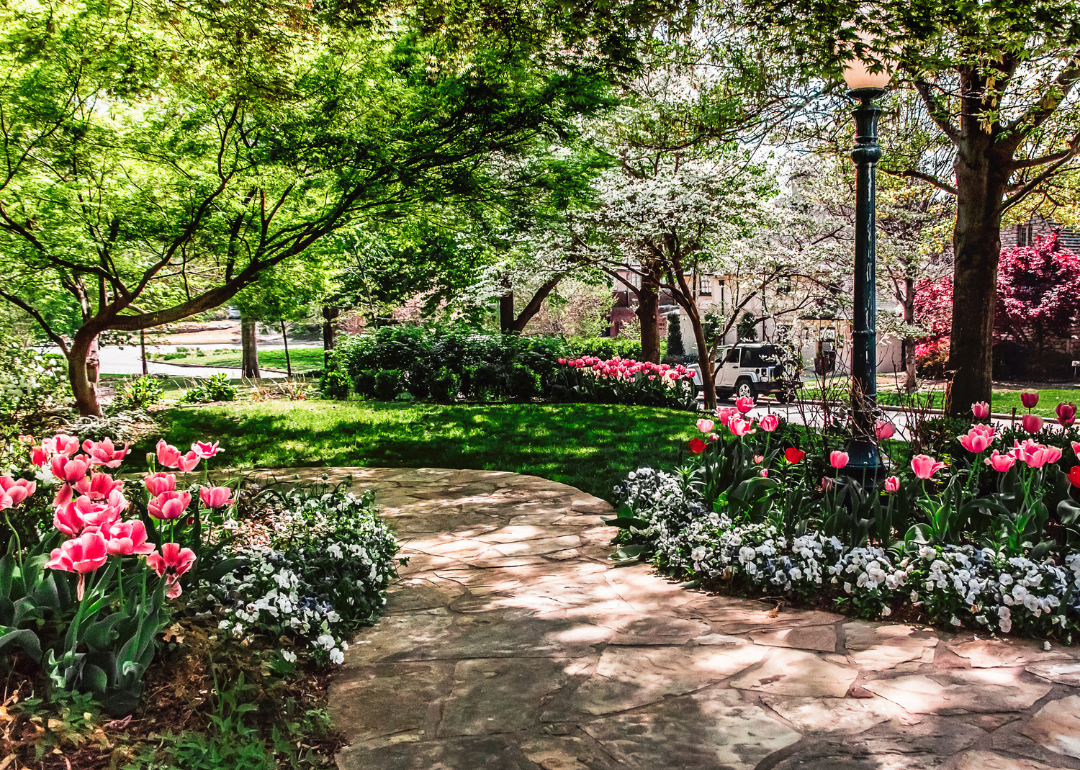 Canva
#39. Tulsa, Oklahoma
– Population: 410,652
Tulsa has long been known for its oil production, but it's also chock-full of history thanks to its location along Route 66. In 1921, Tulsa was the site of one of the worst racial massacres in American history; now, local officials are searching for victims of the destruction of Tulsa's Greenwood District—better known as "Black Wall Street." Tulsa is also making an effort to promote its Native American roots.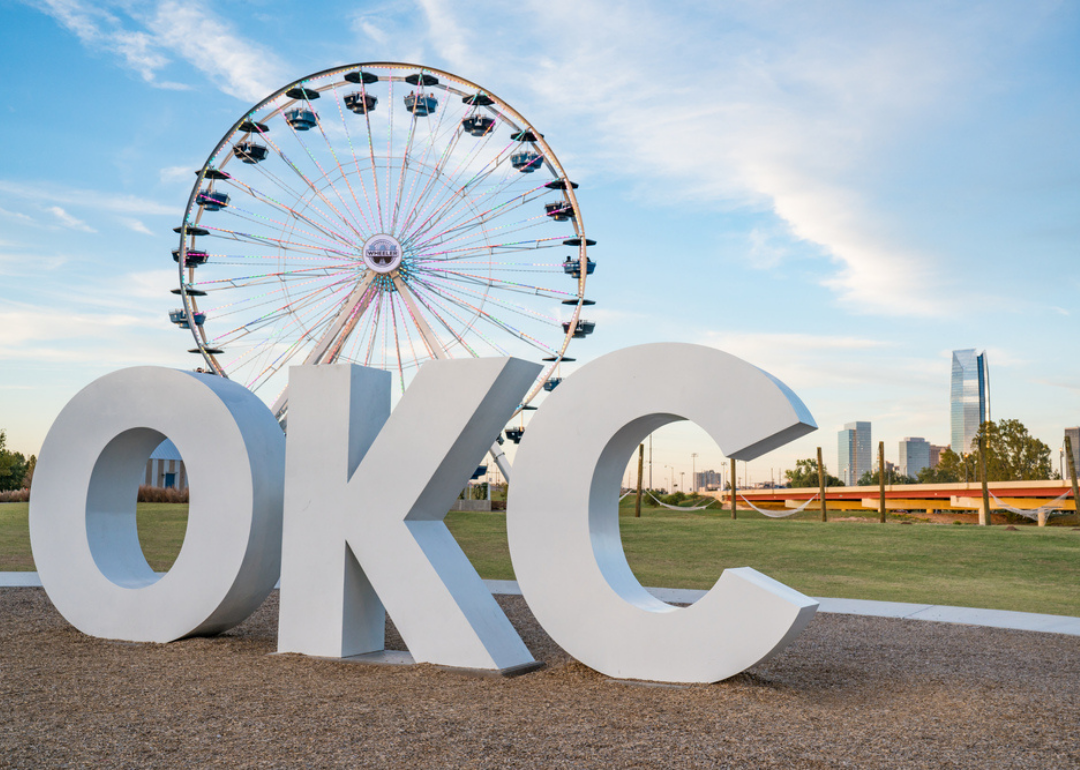 Paul Brady Photography // Shutterstock
#38. Oklahoma City
– Population: 673,183
Sam Anderson's 2019 book "Boom Town" captured the big-city feel of this South Central U.S. locale. The arrival of the NBA's Thunder franchise has helped modernize the city center, while the aviation industry has long been an anchor for Oklahoma City.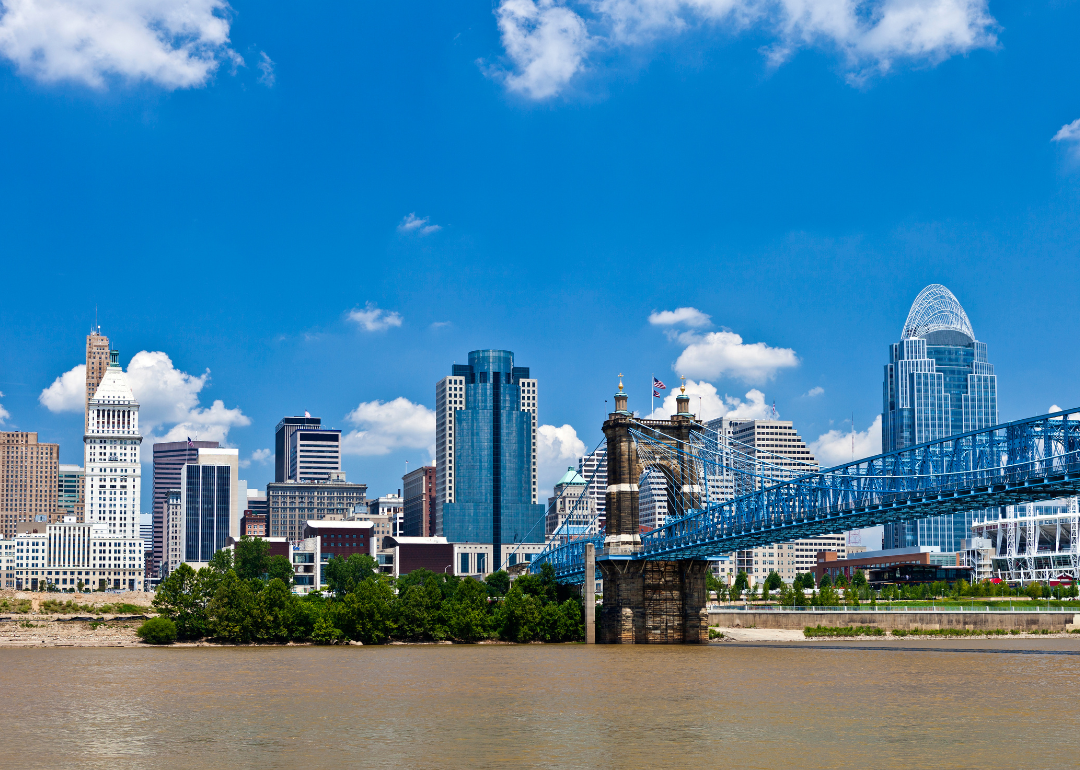 Canva
#37. Cincinnati
– Population: 308,664
Sitting on the Ohio River and near Indiana and Kentucky, Cincinnati is a hub of the Midwest. Large colleges like Xavier University and the University of Cincinnati employ thousands, as do corporate installations of Mitsubishi and Kroger. Locals go crazy over Skyline Chili, which serves up spaghetti covered with chili and shredded cheese.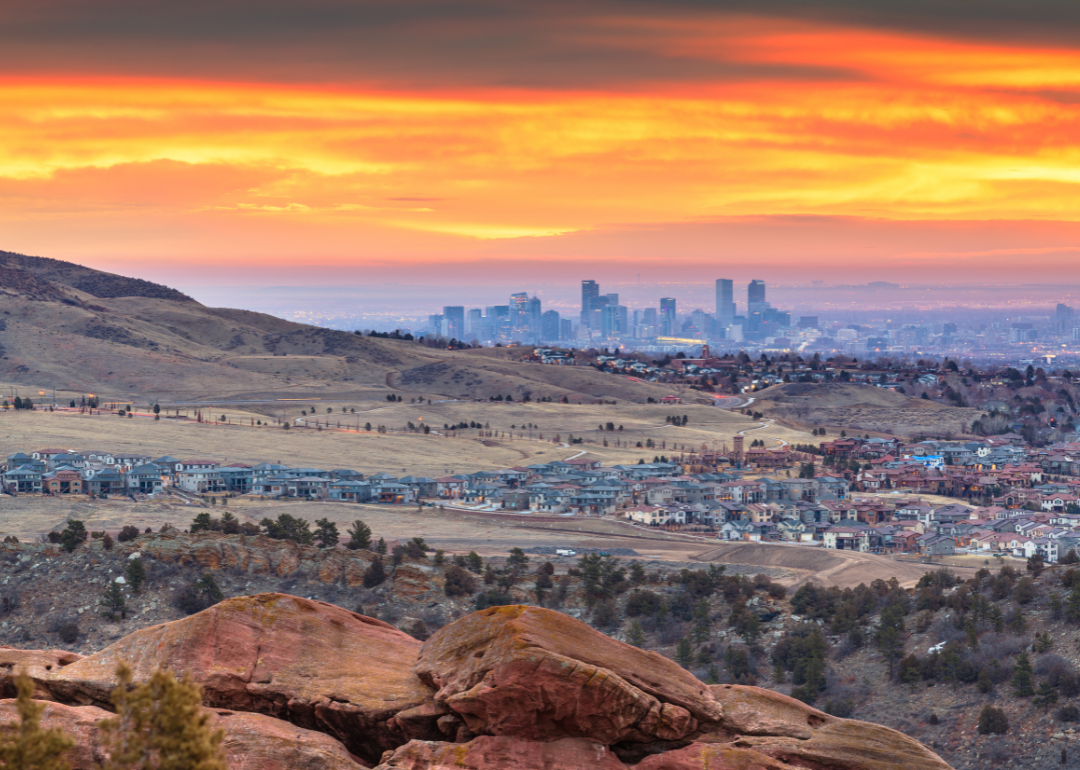 Canva
#36. Denver
– Population: 706,799
A short drive away from the Rocky Mountains, Denver is a prime location for summer outdoor activities, skiing, and snowboarding. The legalization of marijuana has reshaped politics, health, and criminal justice in Denver. The Mile High City has long been a center of folk music and Hispanic culture.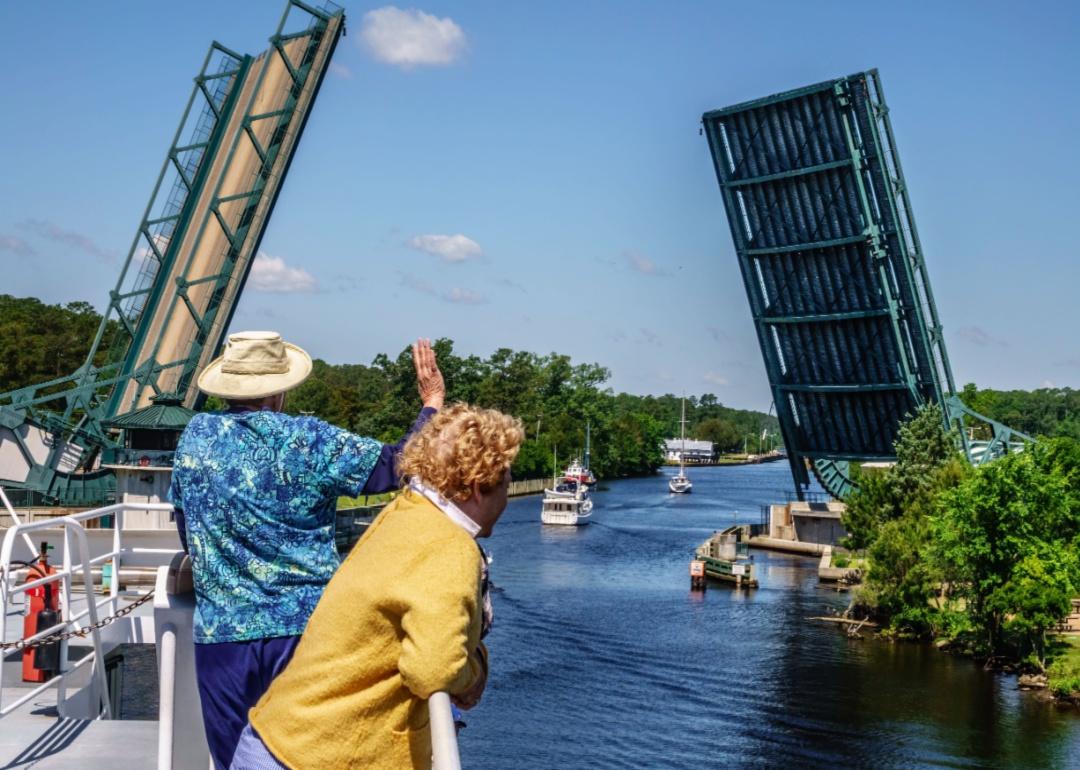 Ken Schulze // Shutterstock
#35. Chesapeake, Virginia
– Population: 247,172
Chesapeake sits on the Atlantic Intracoastal Waterway, close to the oceanfront at Virginia Beach and downtown Norfolk. It offers outdoor activities, wildlife, shopping, and restaurants serving up local seafood and other specialties. Every year, actors recreate the Battle of Great Bridge and the victory that removed all remnants of the British government from the Colony of Virginia.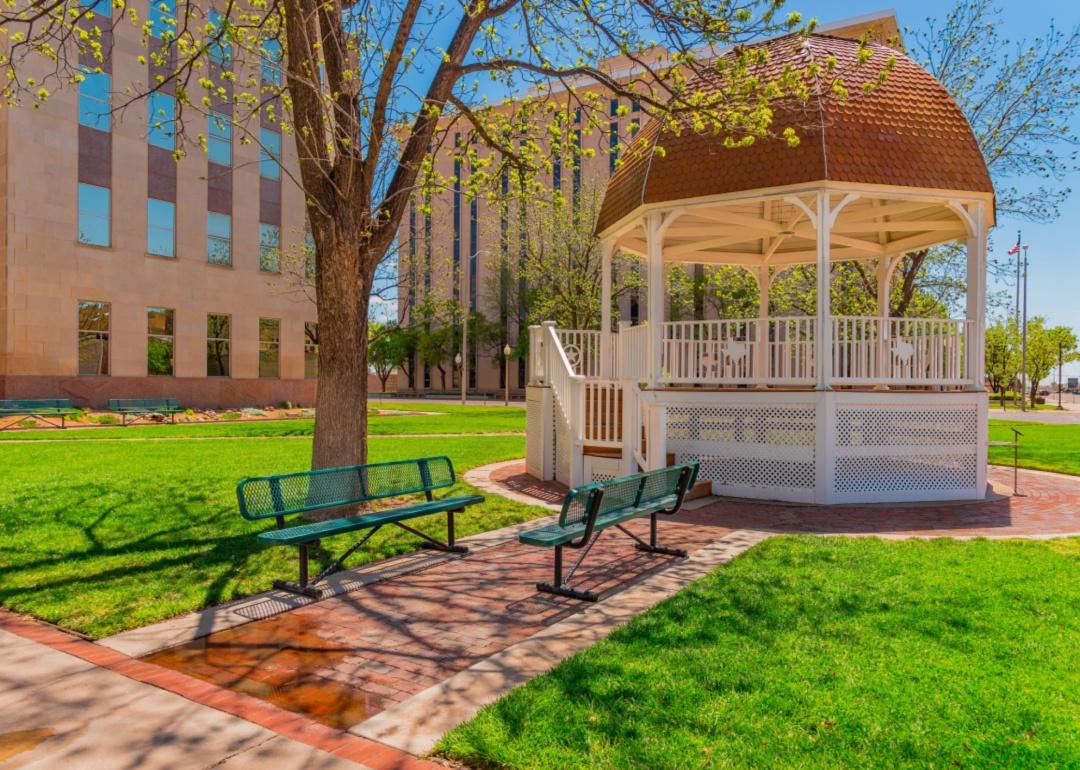 Patricia Elaine Thomas // Shutterstock
#34. Lubbock, Texas
– Population: 255,537
Texas Tech University is a major employer in Lubbock, and Lubbock High School is recognized as one of the top high schools in the state. Each year, the National Cowboy Symposium & Celebration pays homage to cowboy culture.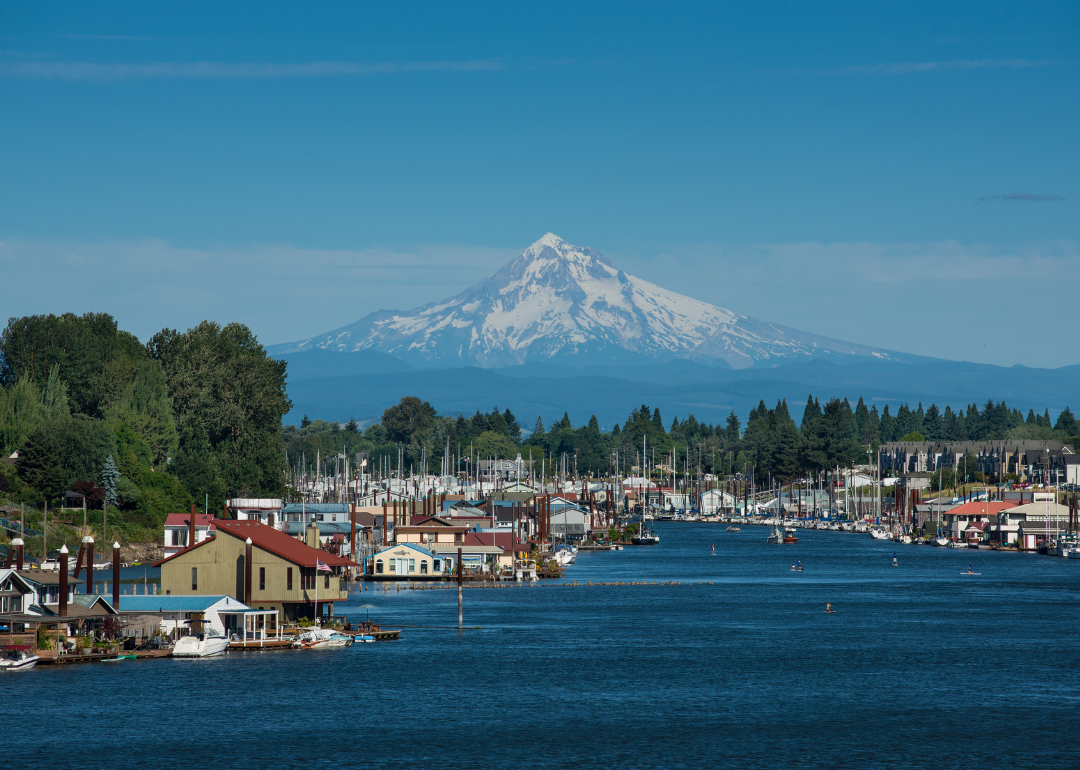 Canva
#33. Portland, Oregon
– Population: 647,176
As Portland grew in size, the city created several initiatives to make the city "green." Locals can still escape the bustle of city life at locations like the Lan Su Chinese Garden and The Grotto. Nike, Adidas, and Columbia Sportswear all have headquarters close by, fitting Portland's outdoorsy reputation.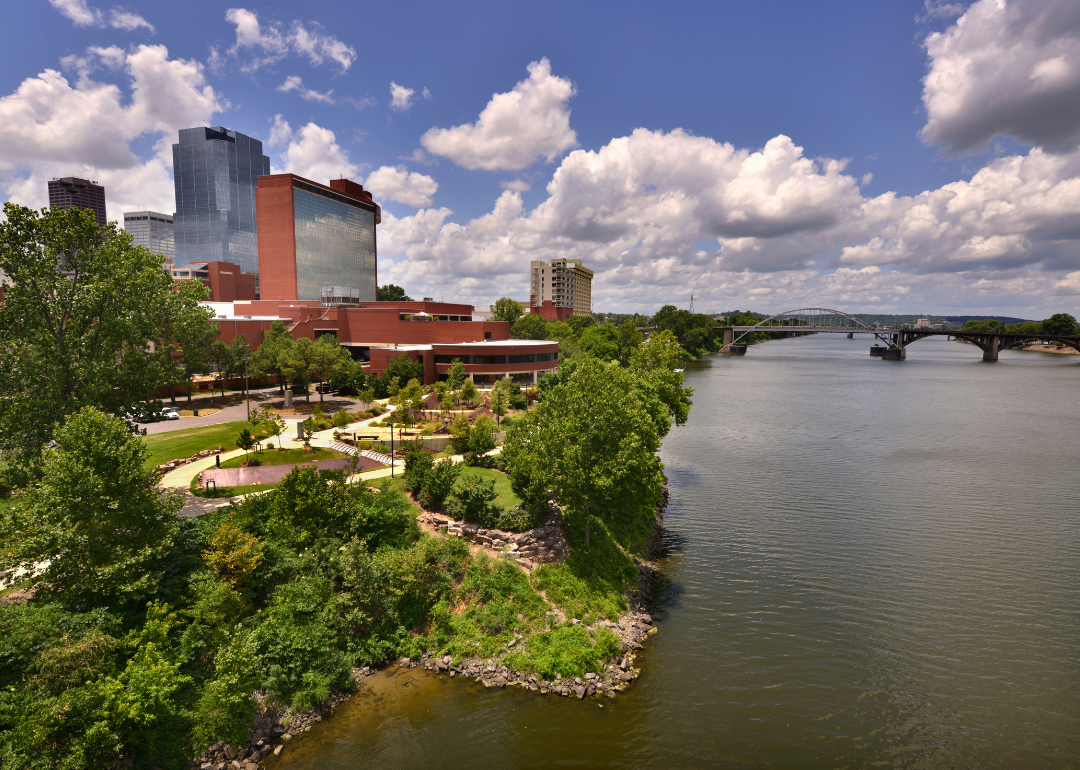 Canva
#32. Little Rock, Arkansas
– Population: 201,893
The capital of Arkansas, Little Rock was an important step in the African American fight for civil rights. The Little Rock Nine were considered the first African American students to attend Little Rock Central High School, in 1957, after then-Gov. Orval Faubus gave orders to the National Guard to block their entry. The city is located on the banks of the Arkansas River in Pulaski County in the central part of the state. Today it is home to the Mosaic Templars Cultural Center, dedicated to telling the African American story. The city also honors one of its most famous residents, former President Bill Clinton, with the Clinton Presidential Center and the William J. Clinton Presidential Library and Museum.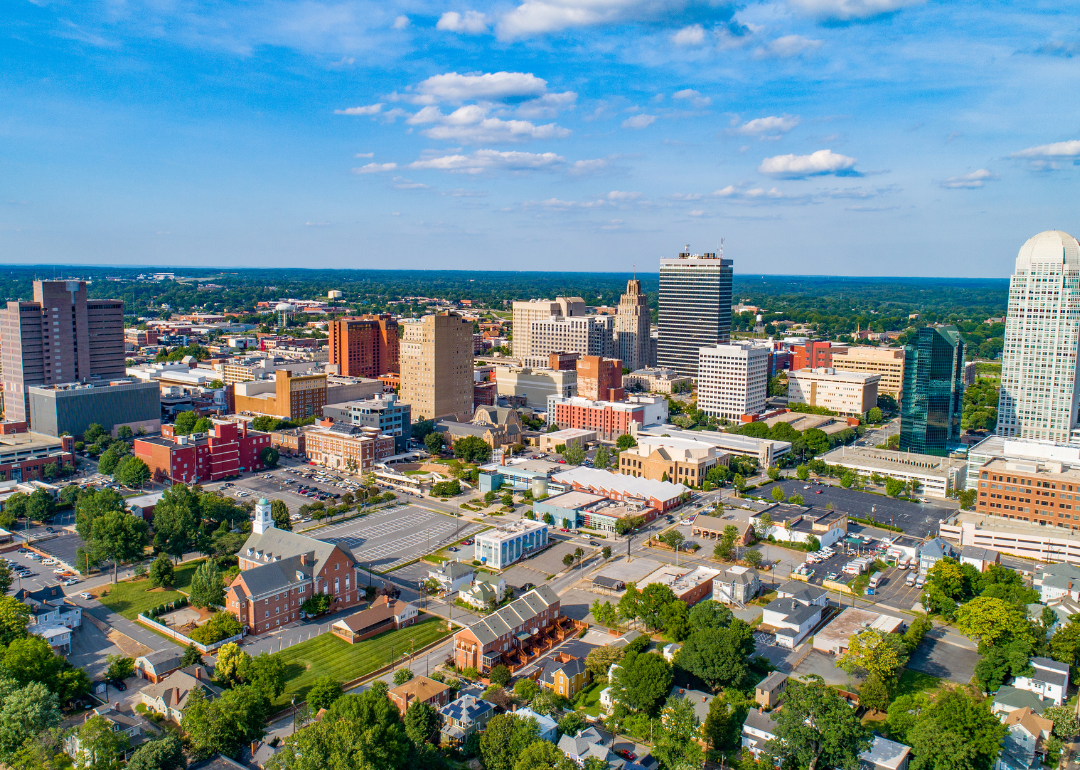 Canva
#31. Winston-Salem, North Carolina
– Population: 247,917
Winston-Salem is known for its ties to the tobacco industry, but the city has plenty of historic houses, parks, and museums. An exciting craft beer scene is brewing in Winston-Salem, and Wake Forest and Winston-Salem State are two notable colleges in the city. The Innovation Quarter attracts workers from around the world.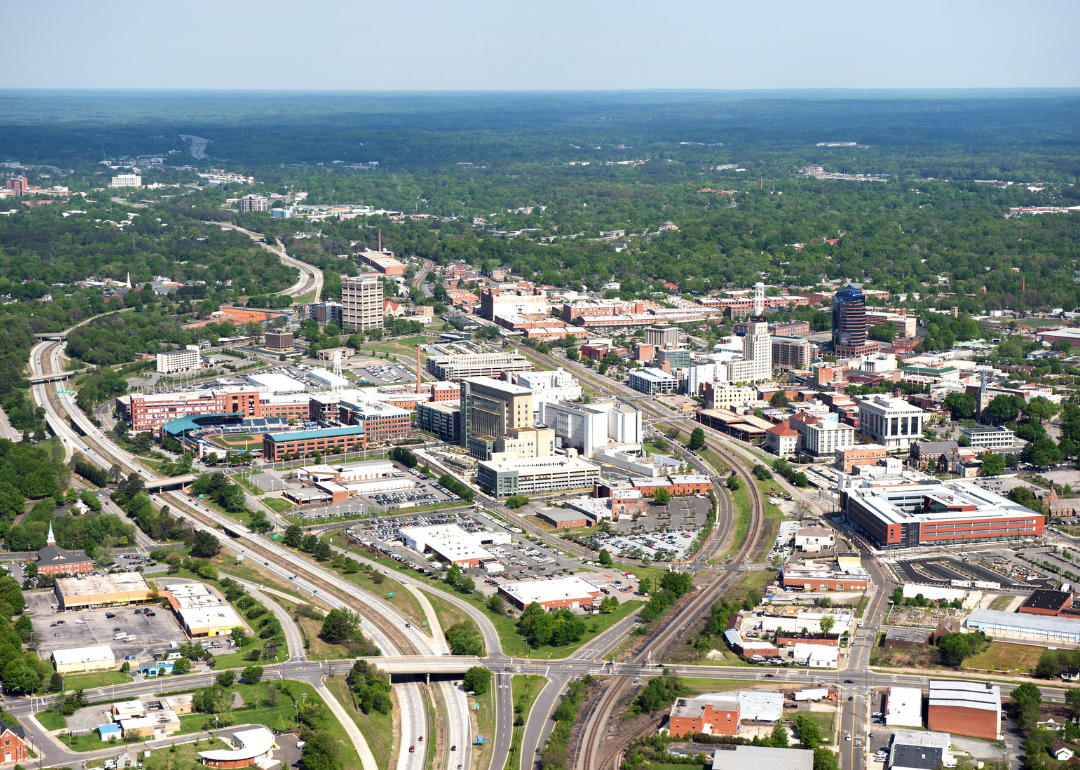 Canva
#30. Durham, North Carolina
– Population: 279,106
Home to Duke University's sprawling campus, Durham is smack in the middle of North Carolina's inventive Research Triangle. It is close to a major airport and has highly ranked public high schools. Plus, the minor league baseball team is just as revered as its major league counterparts.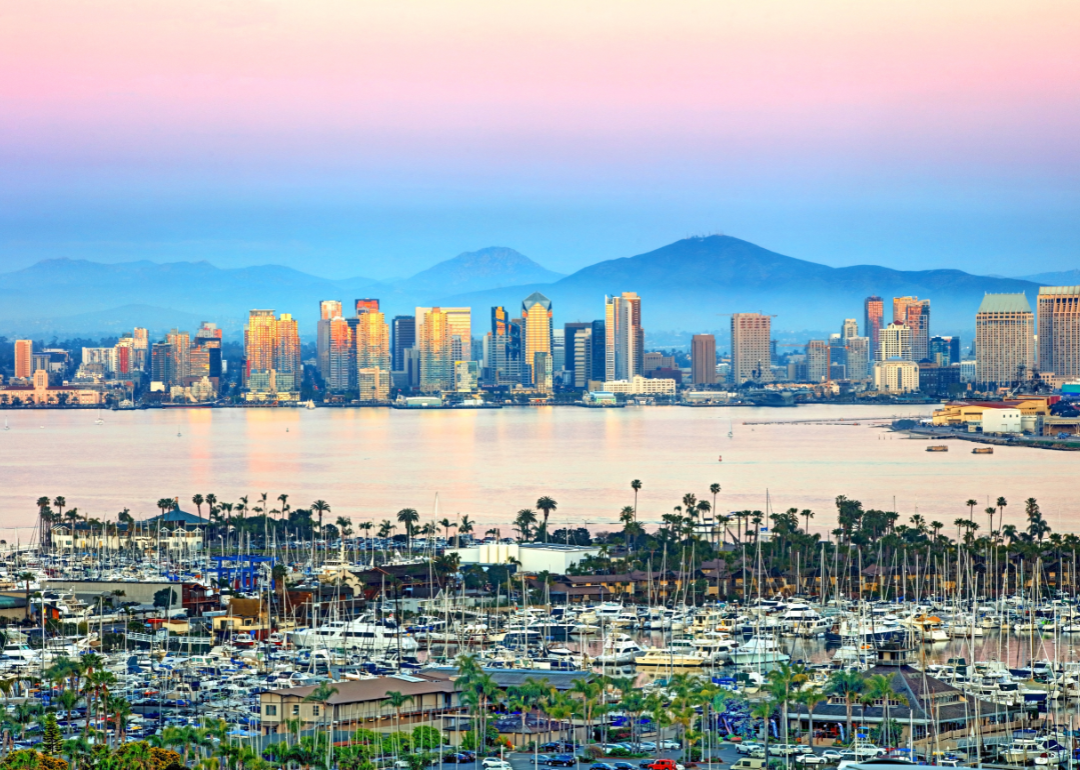 Canva
#29. San Diego
– Population: 1,385,398
With its ideal weather and coastal location, San Diego is often regarded as one of the best areas to live in the country. The Southern California city is known for its naval ties and for being a great place for taco lovers. The La Jolla Playhouse showcases some of the top talents in theater.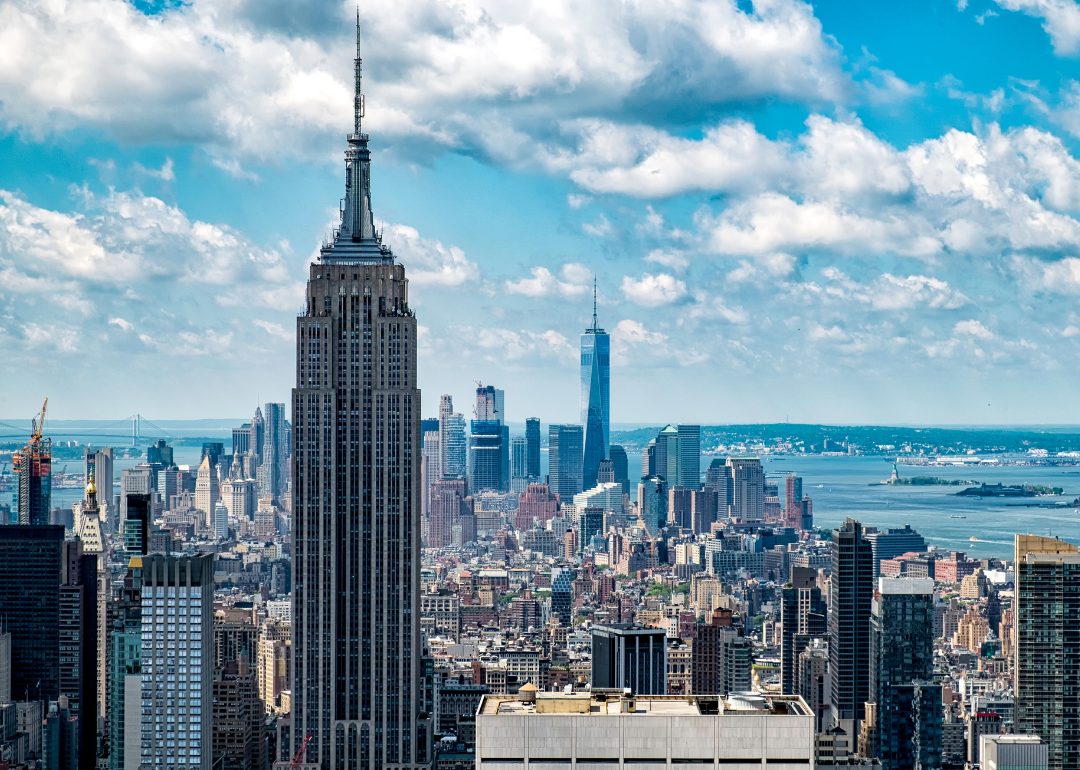 Canva
#28. New York City
– Population: 8,736,047
Broadway, the Empire State Building, Rockefeller Center, Wall Street—the list goes on and on when it comes to notable landmarks in the Big Apple. Outside of these tourist spots, Flushing is a prime spot for cheap eats, and the East Village still contains the diviest of dive bars. Because of the COVID-19 pandemic, New York, a city notorious for high rents, saw a drop in prices during the pandemic, but rents are back on the rise, though resident numbers are not.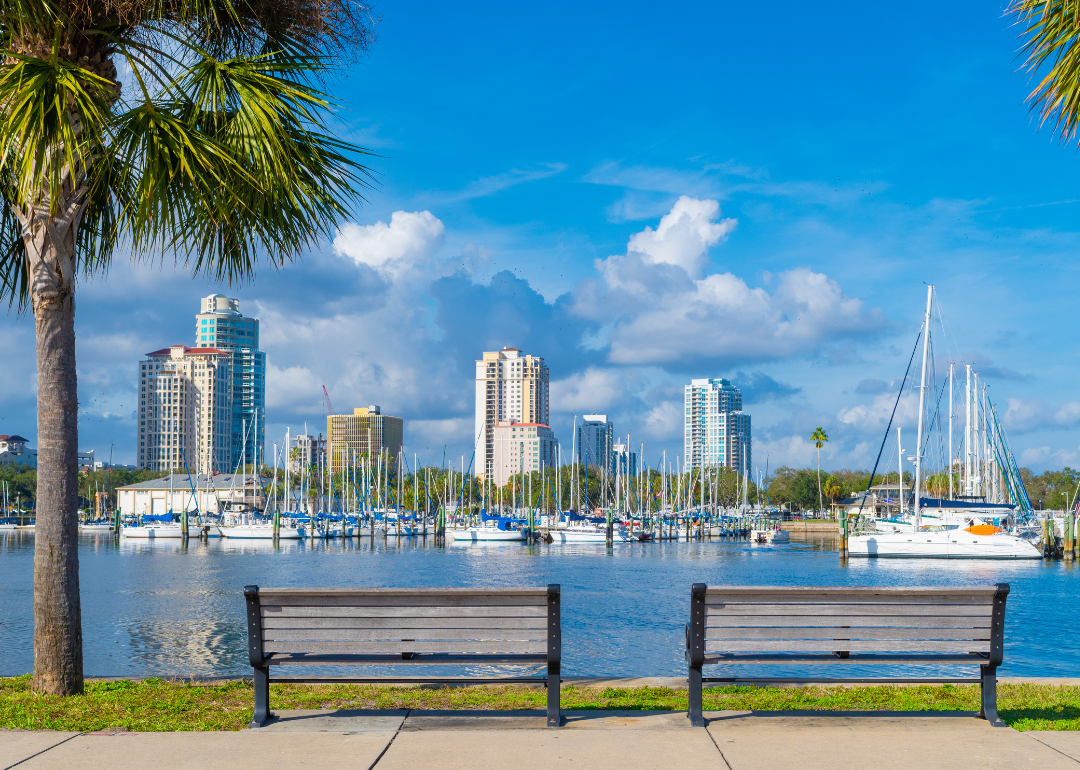 Canva
#27. St. Petersburg, Florida
– Population: 258,245
St. Petersburg offers aquariums, water activities, and a luxurious new St. Pete Pier. The numerous craft breweries give St. Pete its "Gulp Coast" nickname, and the city has a wide range of events, destinations, and activities for the LGBTQ+ community.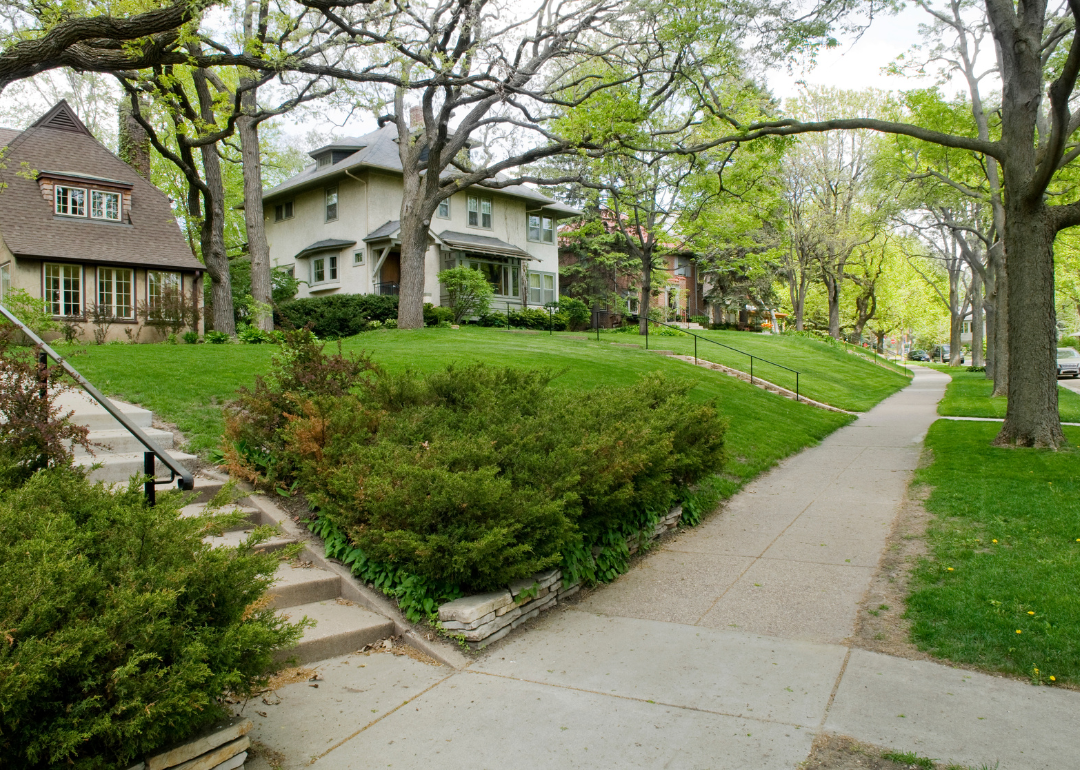 Canva
#26. St. Paul, Minnesota
– Population: 309,751
Whether walking along Summit Avenue, biking along the Mississippi River, or boating near Pike Island, people who love the outdoors will love St. Paul. Next door to Minneapolis, St. Paul has its own big-city perks like the Xcel Energy Center, home of the NHL's Minnesota Wild. In recent years, the city has been making more of an effort to bring Black-owned businesses into the spotlight.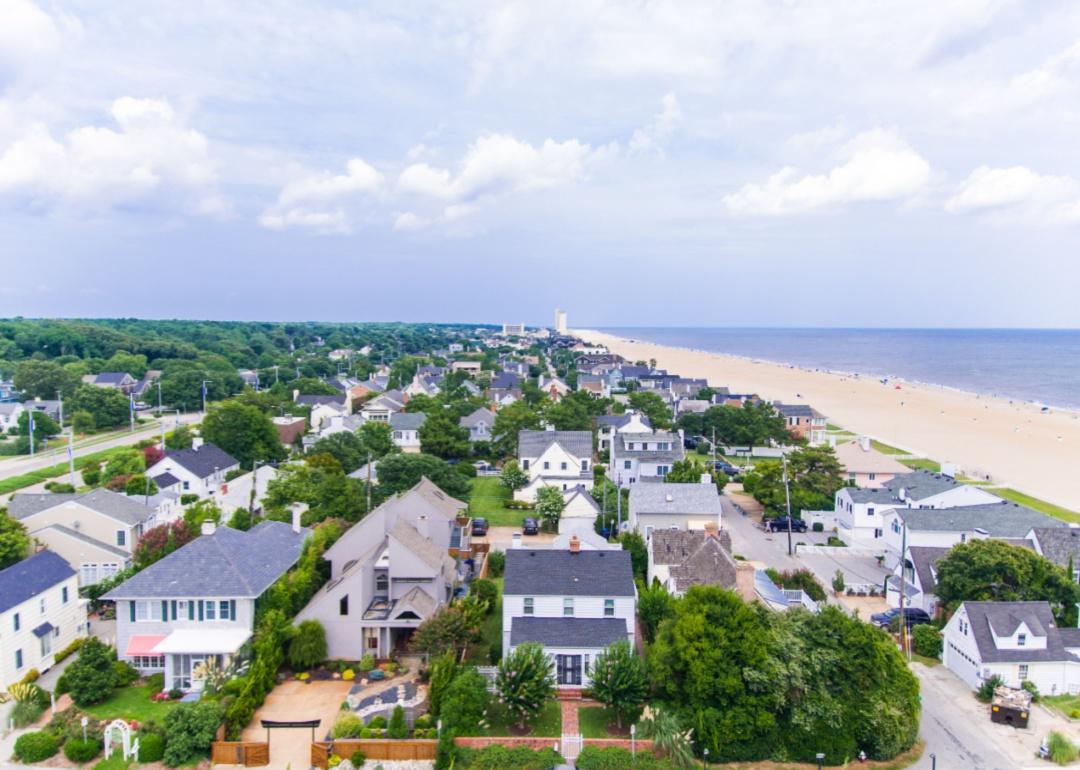 John S. Quinn // Shutterstock
#25. Virginia Beach, Virginia
– Population: 457,658
With its location on the Chesapeake Bay, Virginia Beach is a coastal haven for outdoor activities. Sandbridge offers secluded fishing and kayaking, and nearby Pungo is known for its countryside charm. Virginia Beach also has a moderate climate, with only about 2 inches of snow per year, and average highs in November above 60 degrees.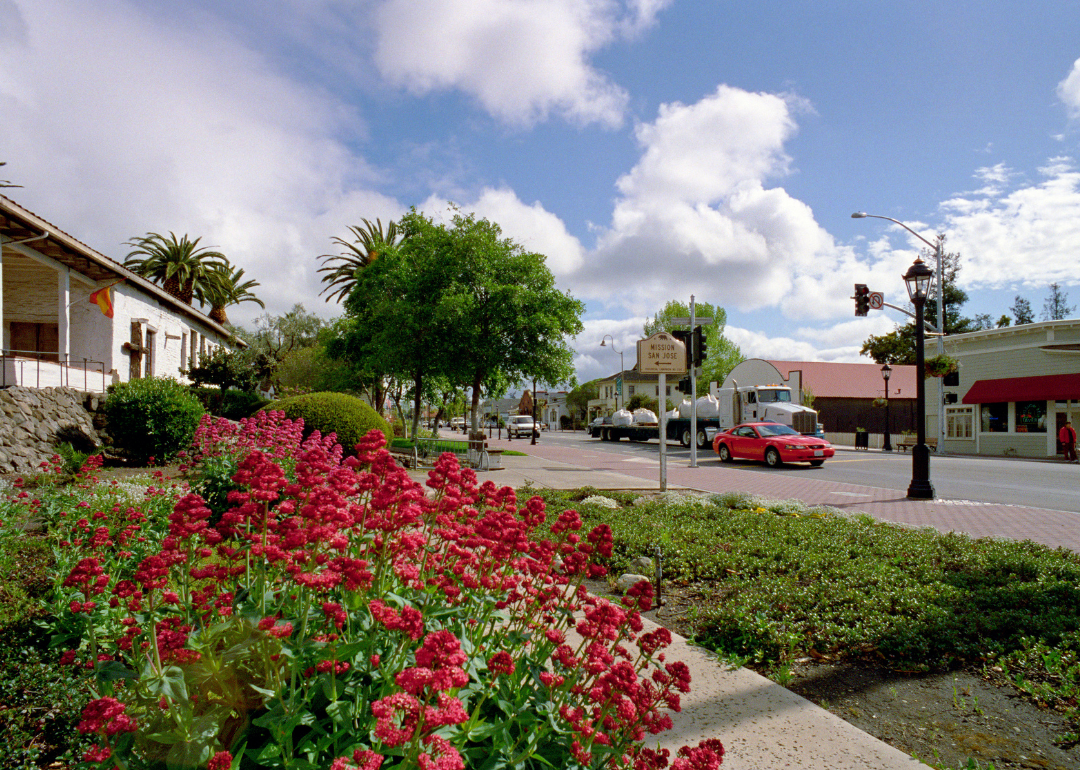 Canva
#24. Fremont, California
– Population: 231,502
Fremont is in the Bay Area and boasts that 1,700 tech companies are based in the city, accompanied by 1,224 acres of parkland to hike and bike. Attractions include the Niles Essanay Silent Film Museum, which looks at the early days of filmmaking, and Mission San José, a Spanish Mission from the 1700s. Visit the Ardenwood Historic Farm to see what it was like to farm at the turn of the 20th century or go birdwatching at Coyote Hills Regional Park.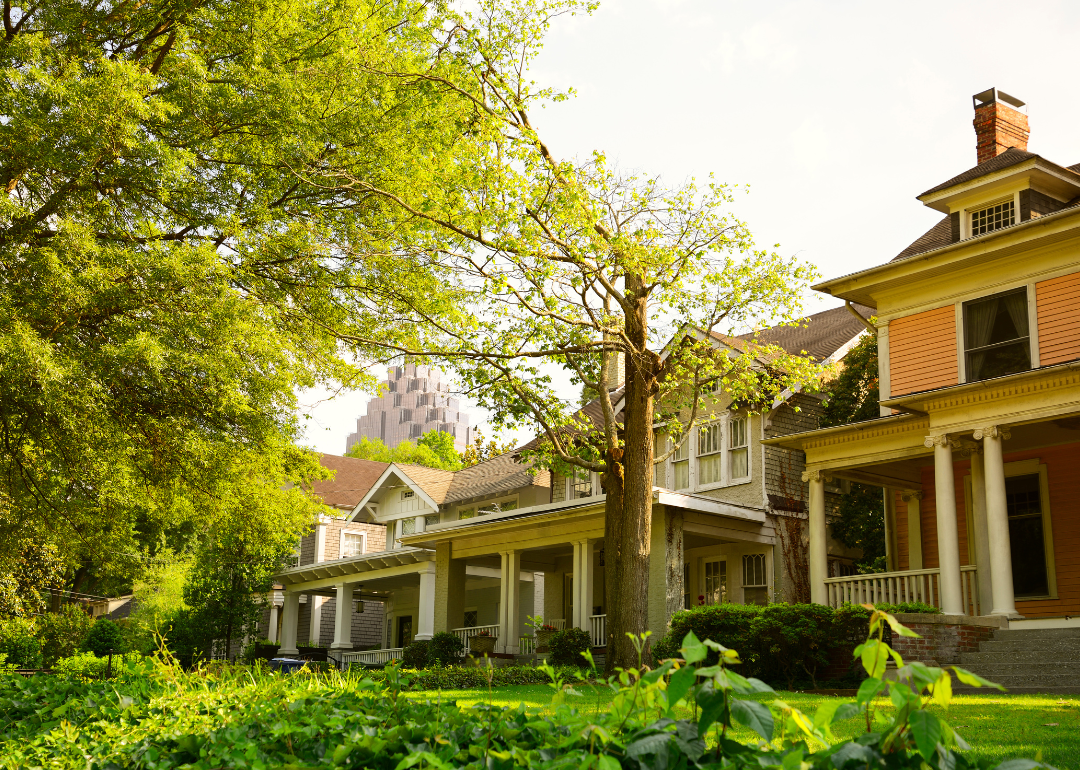 Canva
#23. Atlanta
– Population: 492,204
Atlanta has great cuisine and impressive civil rights history, and it's home to big employers like CNN and Coca-Cola. Atlanta proudly celebrates its music culture, while Atlanta United has some of the most raucous fans in Major League Soccer.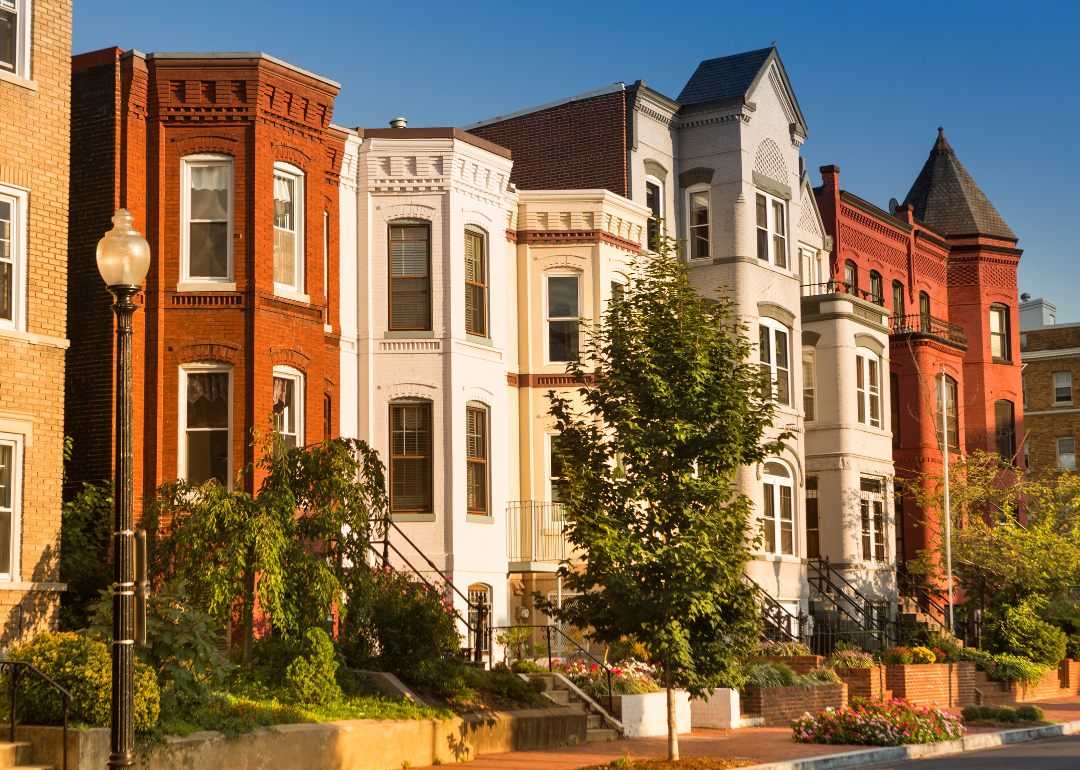 Canva
#22. Washington D.C.
– Population: 683,154
The nation's capital is like no other city in the U.S., the seat of government power that is home to the White House, the Capitol, and the U.S. Supreme Court. There are monuments to visit and museums to tour but also neighborhoods to explore, from the nightlife of Adams Morgan to the African American history of Anacostia to the cobblestones and beautiful homes of Georgetown. You can take a paddle on the Potomac or Anacostia rivers, jog or cycle through Rock Creek Park, or cheer on the runners in the Marine Corps Marathon in October.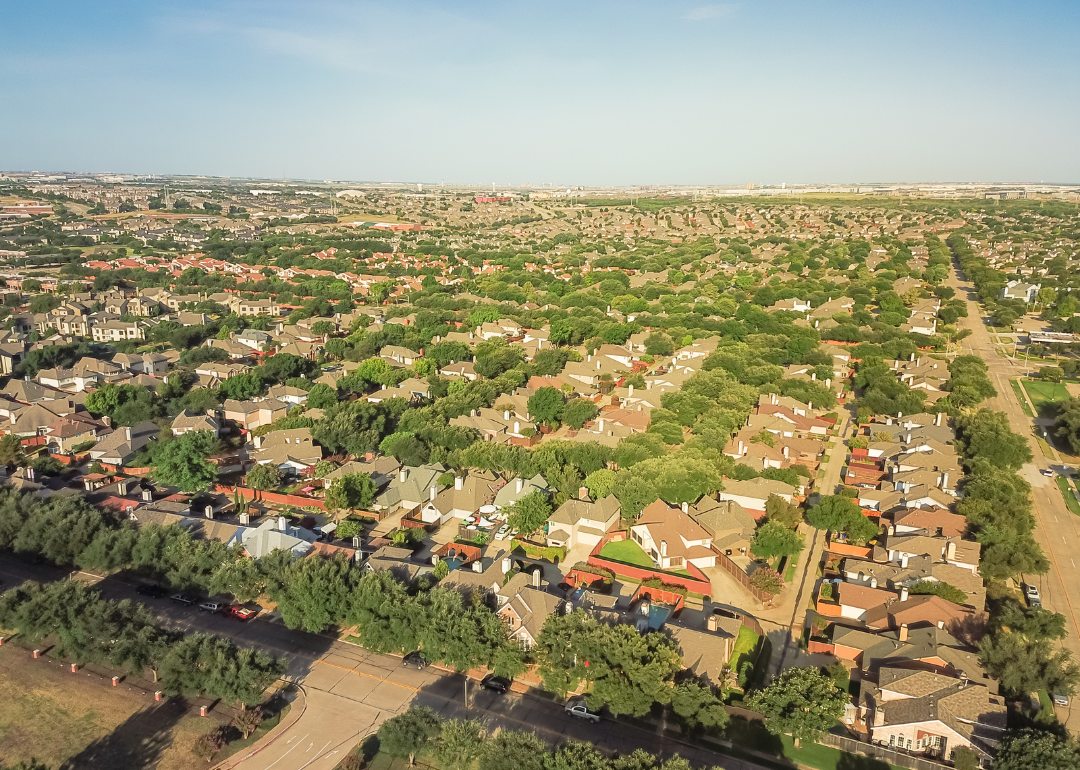 Canva
#21. Irving, Texas
– Population: 254,184
Irving is close to Dallas and is the home of corporate giants like ExxonMobil. Many spots in Irving connect to Dallas Area Rapid Transit, and the Toyota Music Factory is a giant entertainment complex in the city. The Irving Arts Center hosts 10 resident arts organizations.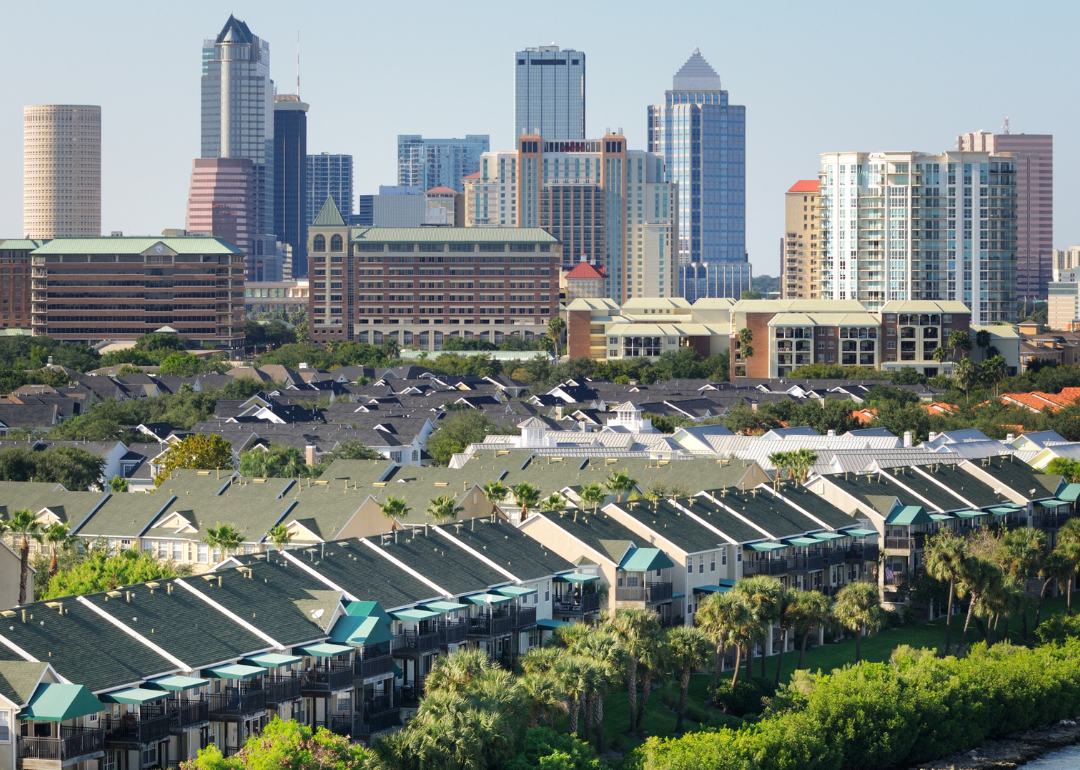 Canva
#20. Tampa, Florida
– Population: 380,476
Tampa is one of America's booming sports cities, with the NHL's Lightning and Major League Baseball's Rays. The city is also known for Busch Gardens and other theme parks, plus museums like Dinosaur World. Many retirees enjoy Tampa's beaches, parks, and abundance of pickleball courts.
Canva
#19. Boston
– Population: 672,814
Boston public schools claim to be the "birthplace of public education" in America, which includes creating the first public school for the deaf in 1869. The city has a robust public transportation system and is the business and entertainment hub of New England. Still, even with all of this fast-paced action, Boston remains very much a college town.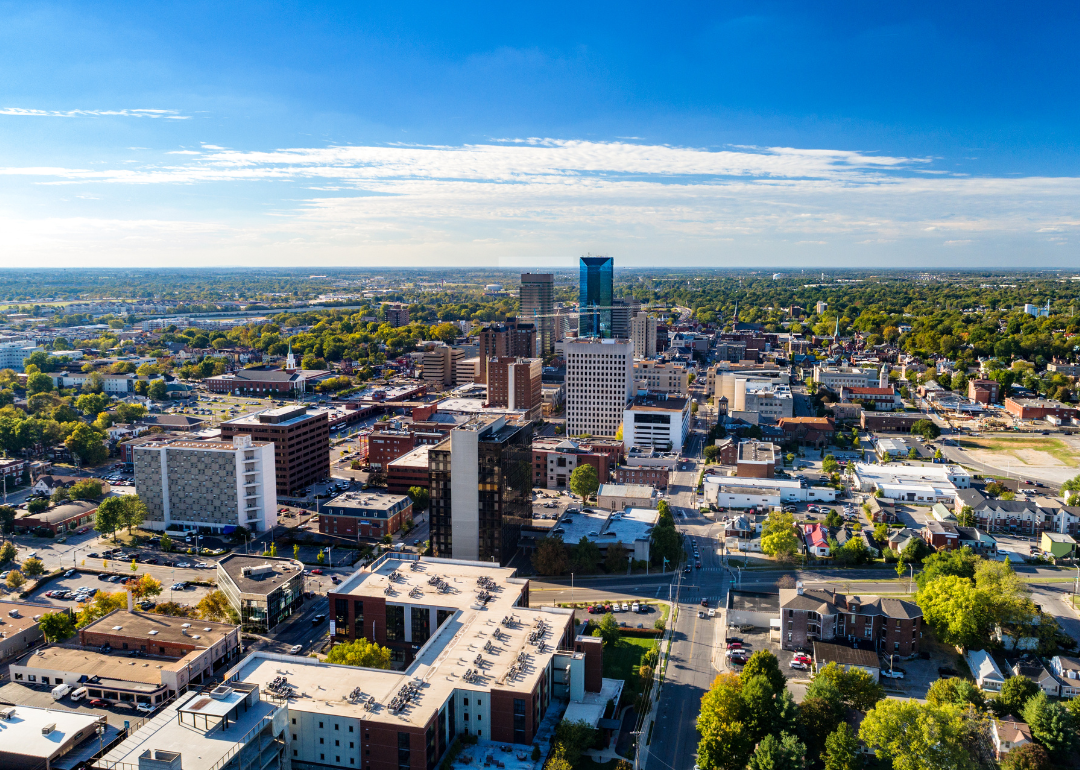 Canva
#18. Lexington, Kentucky
– Population: 321,354
Louisville may host the Kentucky Derby, but Lexington is the Horse Capital of the World. Lexington is known for its thoroughbred breeding and is home to the Kentucky Horse Park. The University of Kentucky's fingerprints are also all over Lexington, with Rupp Arena the site of one of college basketball's most intense fan atmospheres.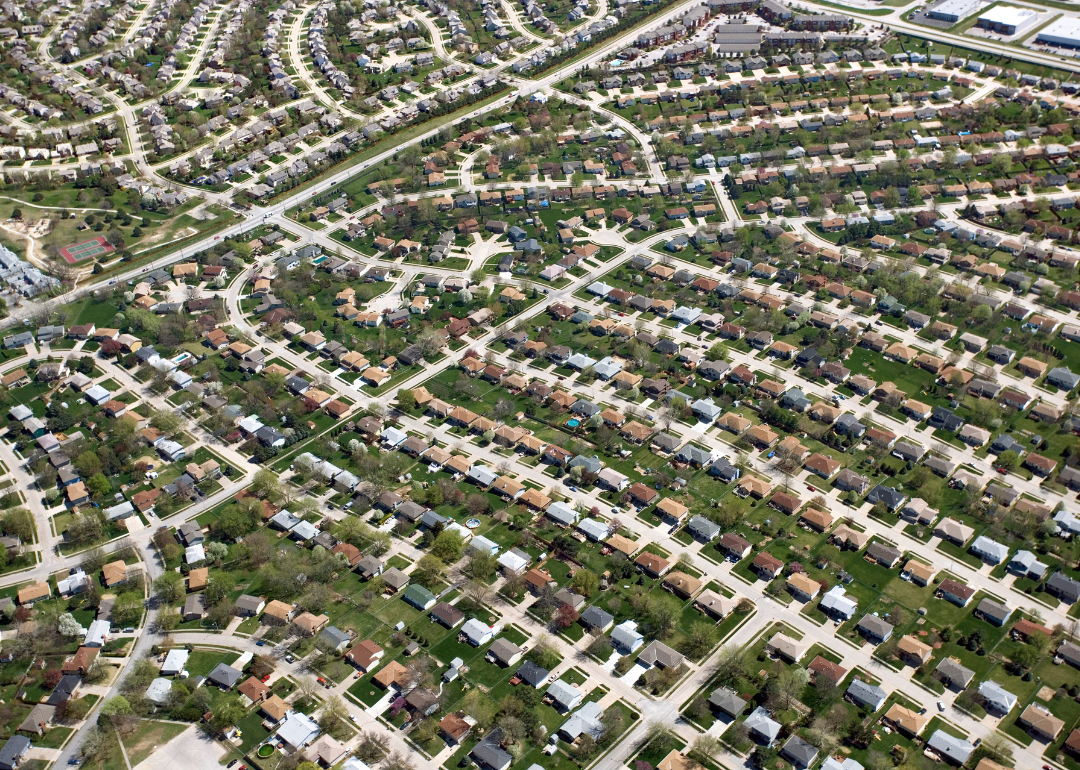 Canva
#17. Omaha, Nebraska
– Population: 488,059
Nebraska's largest city is anchored by the business of major companies like TD Ameritrade and Green Plains Inc. The Omaha Zoo and Aquarium is world-renowned for featuring the planet's largest indoor desert. Each summer, Omaha brings in thousands of tourists and baseball fans by hosting the College World Series.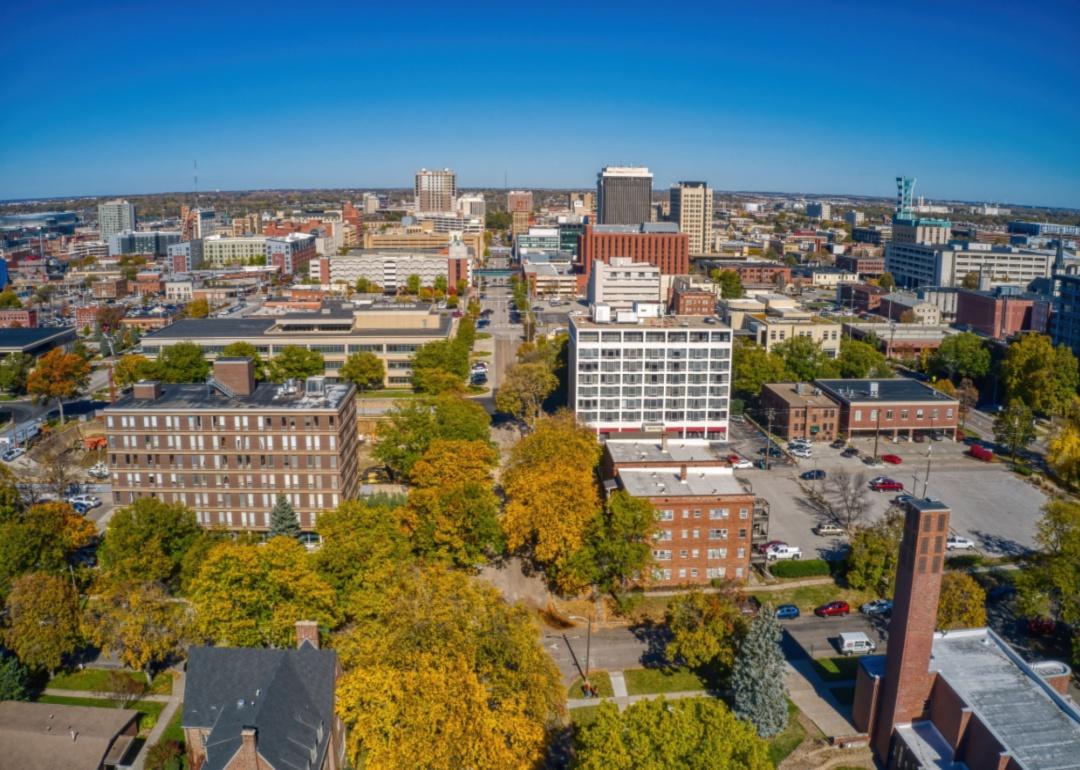 Jacob Boomsma // Shutterstock
#16. Lincoln, Nebraska
– Population: 289,136
The University of Nebraska is a major force in Lincoln, a city that for decades has been home to a large refugee community. The city hosts many major events, such as the Cornhusker State Games, and it's home to the National Museum of Roller Skating and the American Historical Society of Germans from Russia.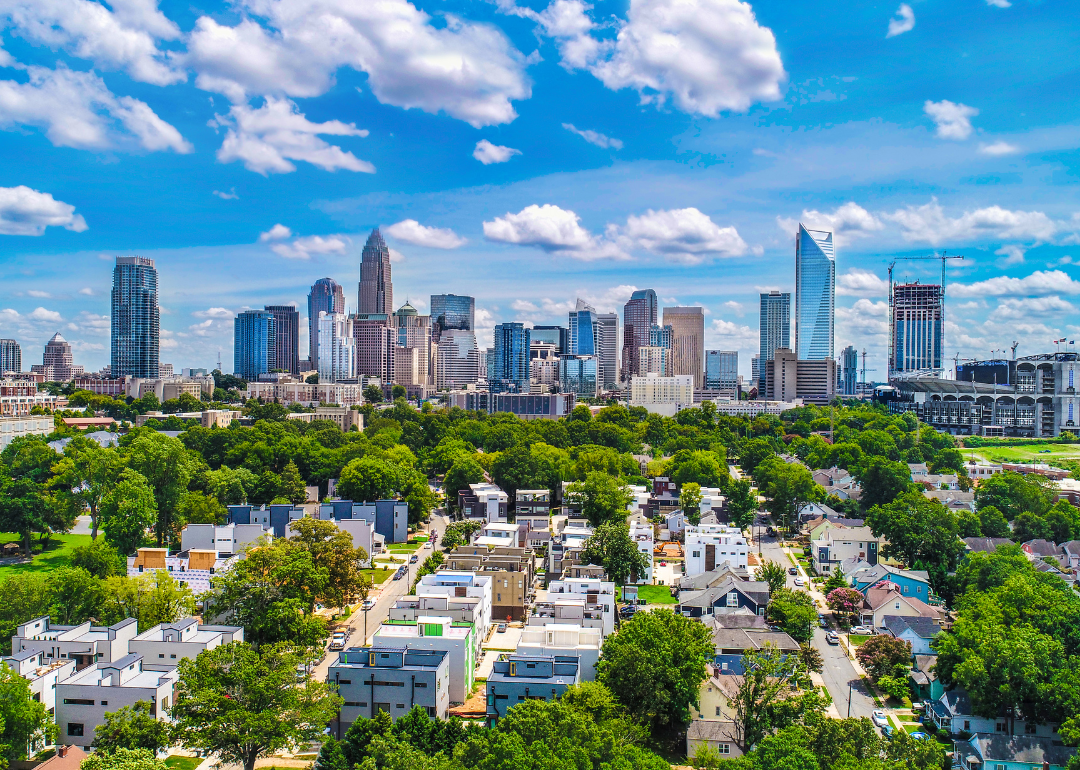 Canva
#15. Charlotte, North Carolina
– Population: 864,871
Charlotte is home to the NASCAR Hall of Fame and is one of America's motor-racing capitals. Going for a dip in swimming holes is a popular recreational pastime in Charlotte, and pottery and arts and crafts lovers can find many options to flex their creativity. Cato Middle College High is recognized as one of the state's best high schools.
Canva
#14. Huntsville, Alabama
– Population: 210,081
Huntsville promotes its base of manufacturing, retail, and service businesses and the technology, space, and defense industries that it has attracted with NASA's Marshall Space Flight Center, the Army's Redstone Arsenal, and Cummings Research Park. John Hunt first settled what is now Huntsville in 1805. It was originally named Twickenham after Alexander Pope's English home, but the name was changed in 1811. Today it is the largest city in Alabama.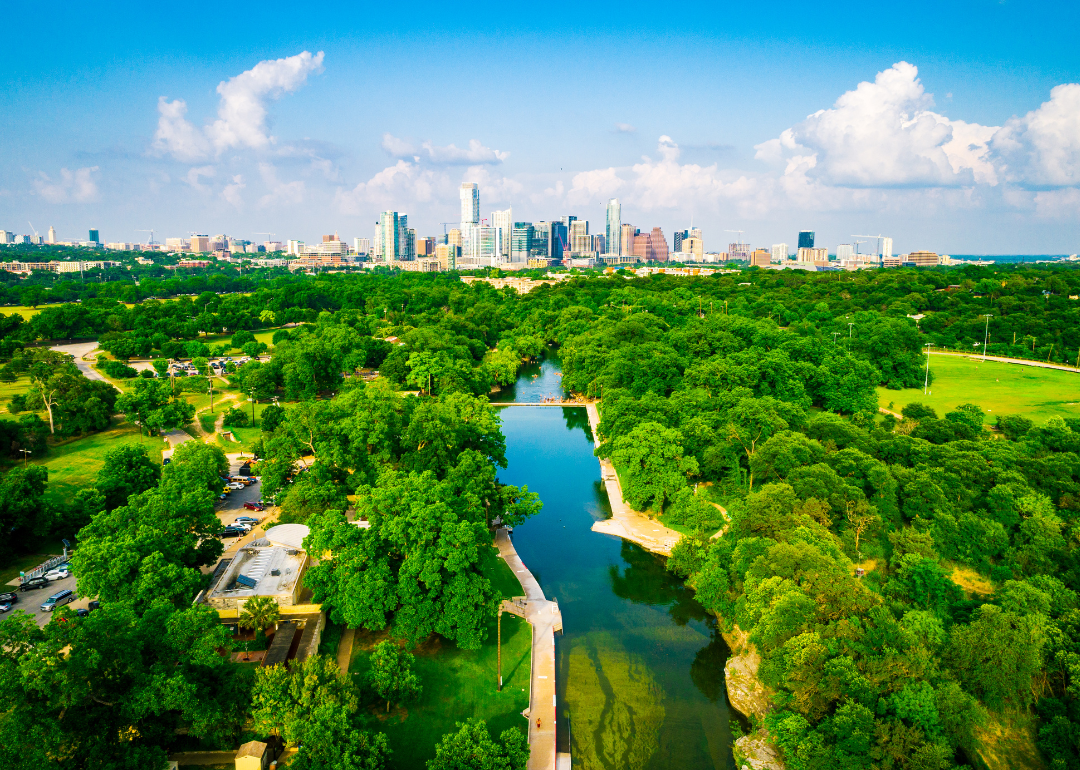 Canva
#13. Austin, Texas
– Population: 944,658
The home of the University of Texas may have the motto, "Keep Austin Weird," but the city's eccentricity is not its only selling point. Locals and tourists wait for hours before dawn to eat at Franklin BBQ, though President Barack Obama was able to skip the line. The city has dozens of other great eats, too. Austin draws a diverse collection of creative types to live and work there and is home to the annual South By Southwest festival.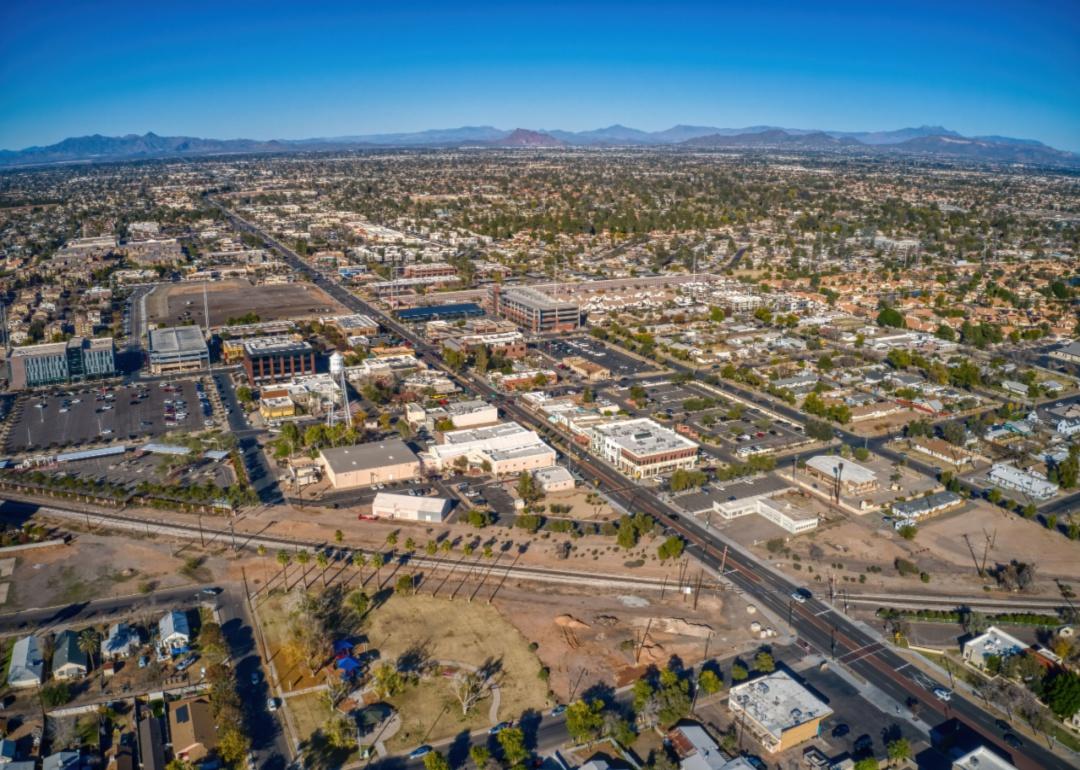 Jacob Boomsma // Shutterstock
#12. Gilbert, Arizona
– Population: 262,249
Gilbert was once considered the "Hay Shipping Capital of the World," but today it is one of the country's fastest-growing cities. Established as a railroad depot in 1902, what once was a farming community is now an economically diverse suburb southeast of Phoenix. Its downtown includes shops, restaurants, and a theater. The University of Arizona has a location in downtown Gilbert and offers a Bachelor of Science in nursing. The Church of Jesus Christ of Latter-day Saints built a temple in Gilbert, which opened in 2014.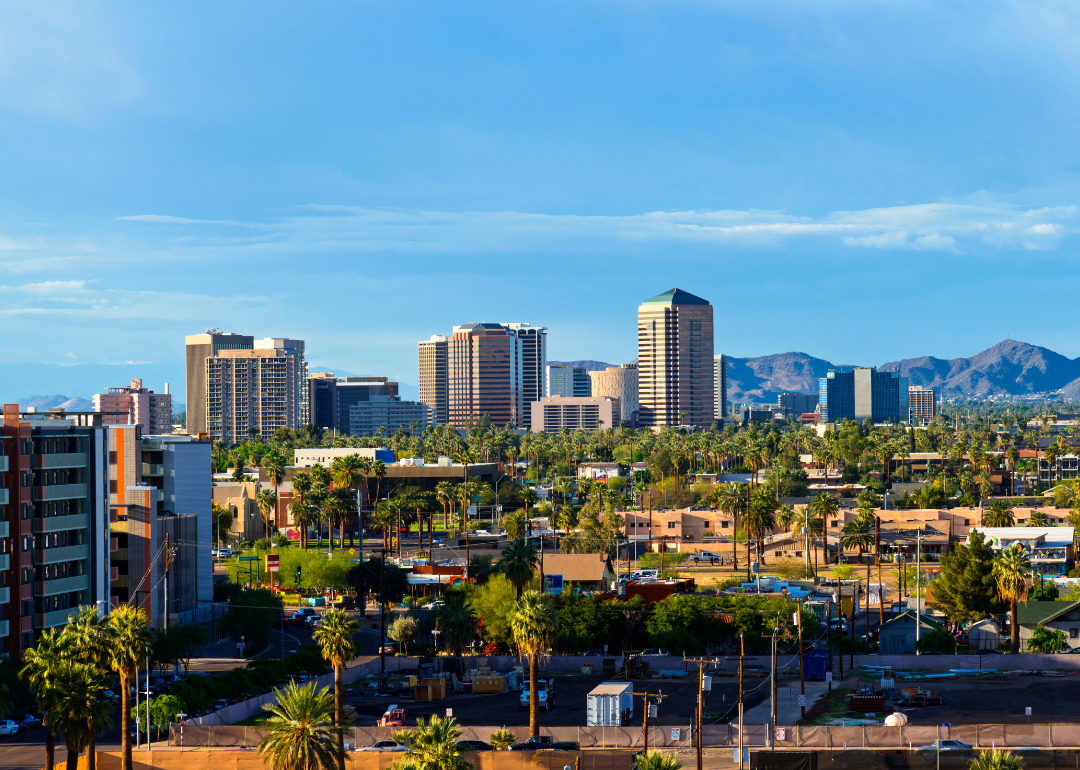 Canva
#11. Scottsdale, Arizona
– Population: 238,685
Scottsdale benefits from being near the Phoenix metropolis, while also having its own perks. With average highs in the mid-60s in January, Scottsdale is a prime location for retirees, with lots of golf, tennis, and swimming available. However, the city also appeals to younger residents with events like the Scottsdale Arabian Horse Show and the Barrett-Jackson Auto Show.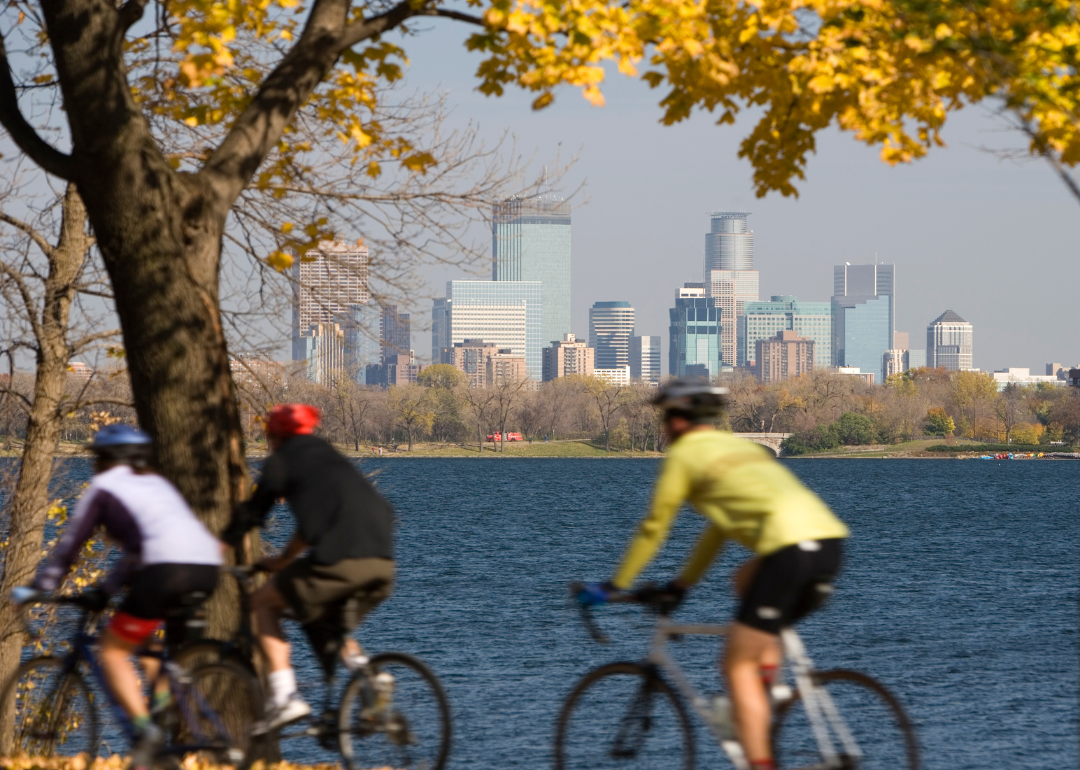 Canva
#10. Minneapolis
– Population: 425,091
Tourism organizations in Minneapolis are promoting the heritage of the city's Black community, highlighting businesses and artists that are central to the area's culture. The University of Minnesota's influence can be seen throughout the city, while the nearby Mall of America and U.S. Bank Stadium are other popular institutions. Minneapolis has a fluid public transportation system and receives a boost from the headquarters of major businesses like Target.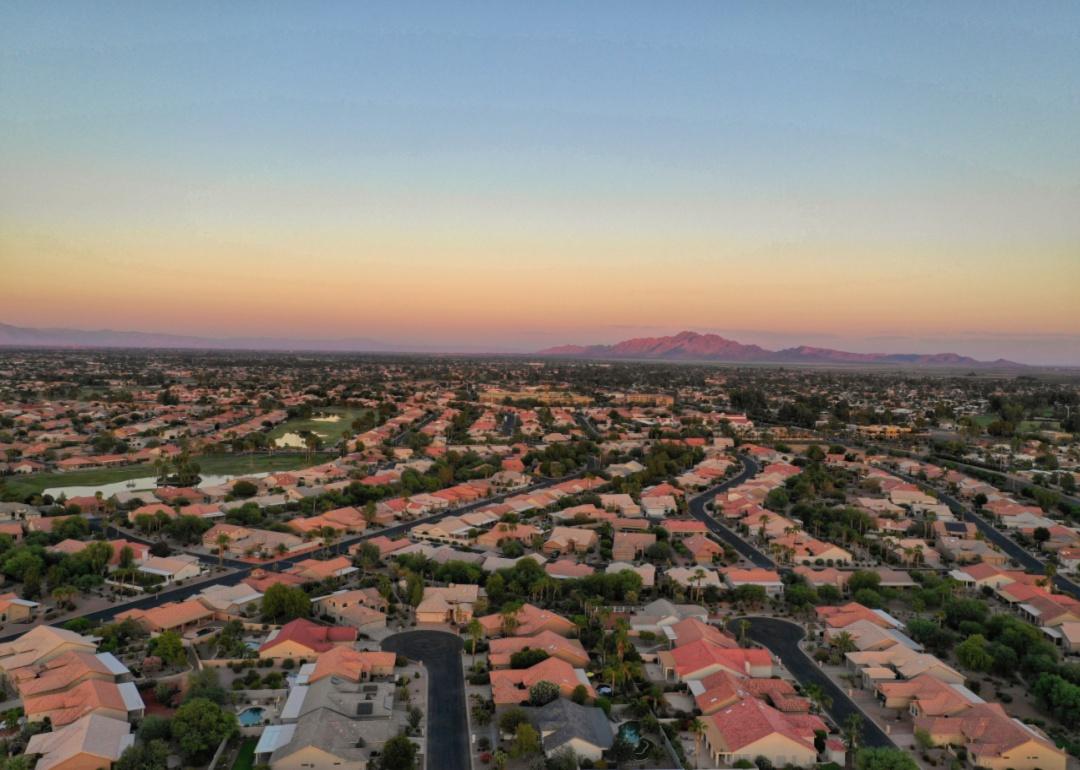 Badger13 // Shutterstock
#9. Chandler, Arizona
– Population: 272,439
The fourth-largest city in Arizona, Chandler is one of the country's fastest-growing areas for innovation and technology. It is southeast of Phoenix, which has been dubbed the next Silicon Valley. The city also offers resorts, restaurants, and golf courses. The city's founder, Dr. Alexander J. Chandler, created one of the most advanced irrigation systems in the country in the late 1800s, bringing in water from the Salt River and tapping into groundwater.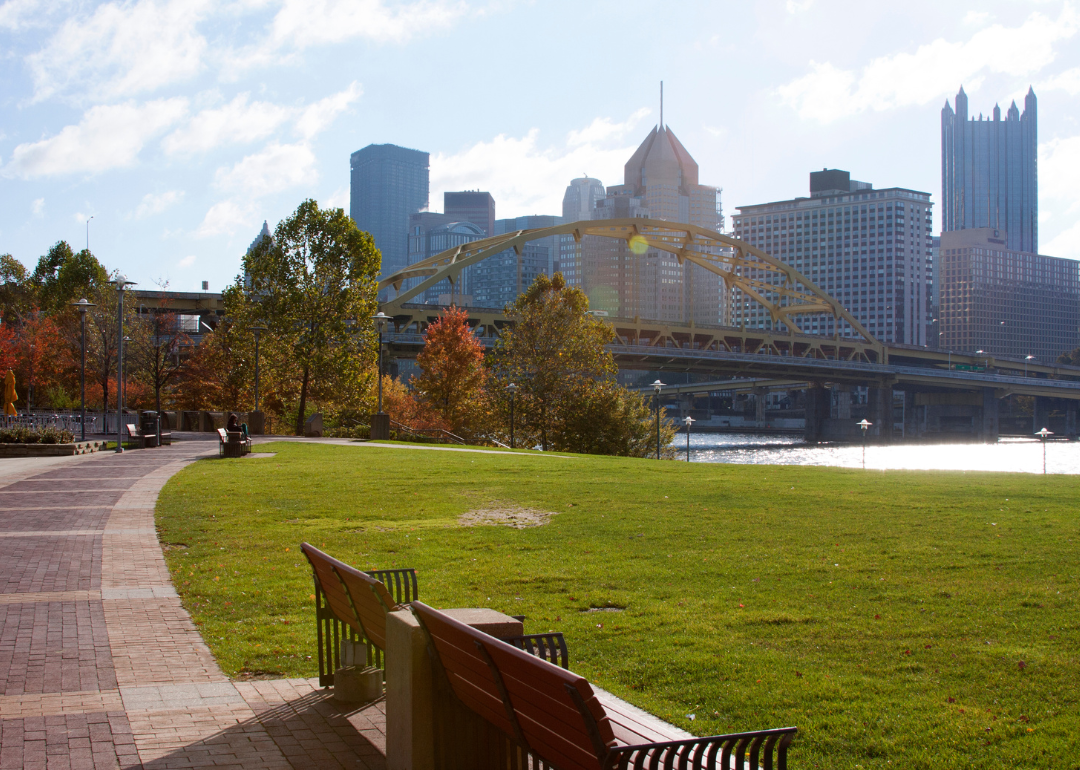 Canva
#8. Pittsburgh
– Population: 303,207
Pittsburgh has always had a neighborly feel—"Mister Rogers' Neighborhood" was filmed there—and the area has been a friendly home to humans for nearly 20,000 years. You can see evidence of this about an hour's drive southwest of Pittsburgh at Meadowcroft Rockshelter. Back in the city, the National Aviary has an astounding collection of all types of birds. PNC Park, home of the Pittsburgh Pirates, is one of the best places in the country to view a ballgame. Yinzers love the lively arts scene, anchored by the Mattress Factory museum, Brillobox restaurant and entertainment space, and Gooski's dive bar.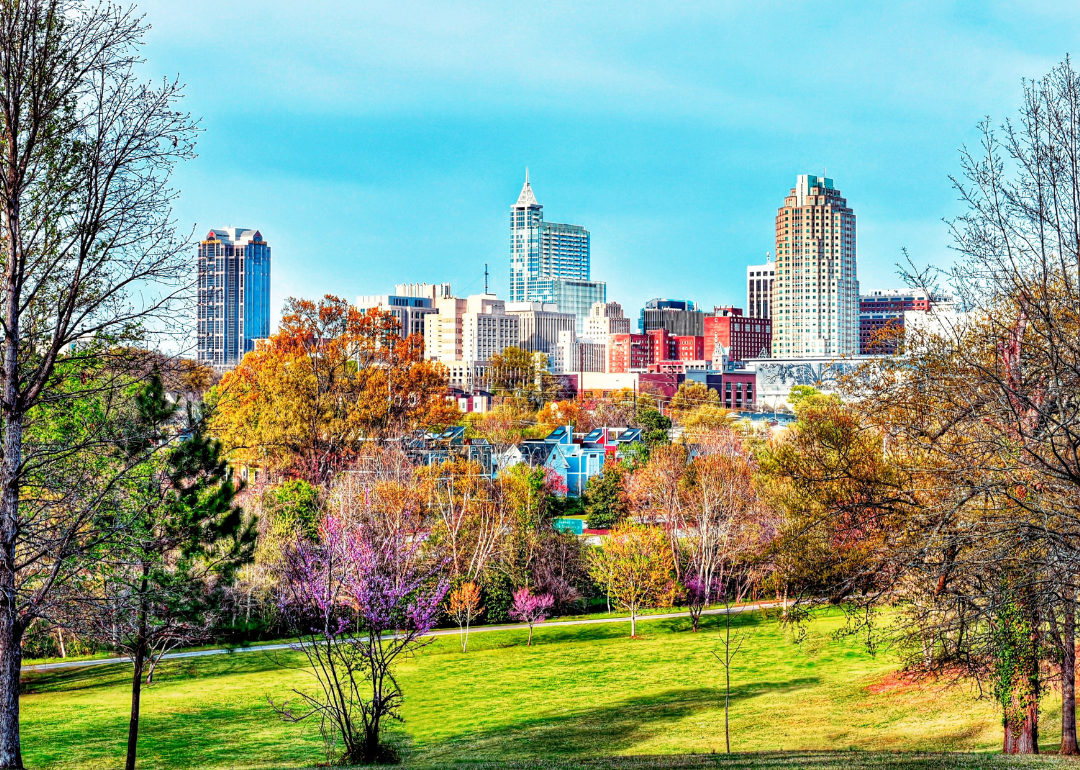 Canva
#7. Raleigh, North Carolina
– Population: 462,219
With a major airport, Raleigh connects the middle of North Carolina to the rest of the country. North Carolina State University and the Research Triangle are major economic engines, and year-round festivals keep locals entertained with a variety of activities.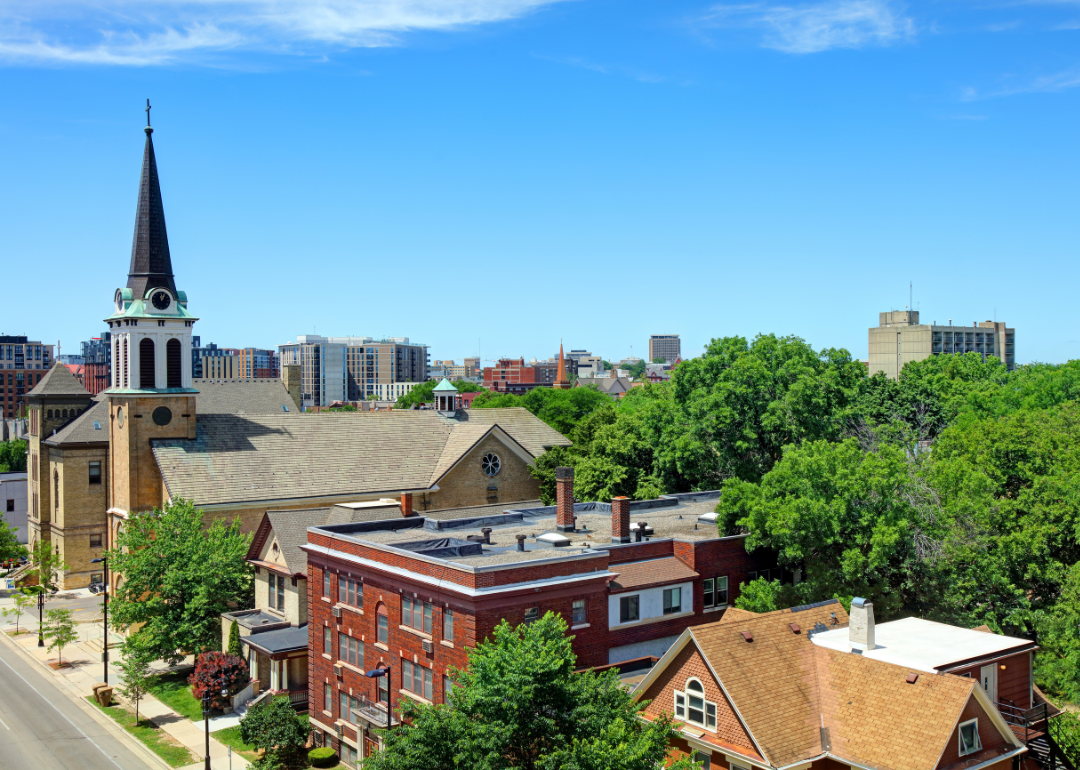 Canva
#6. Madison, Wisconsin
– Population: 265,447
The University of Wisconsin is based in Madison, and Camp Randall Stadium is one of college sports' loudest venues. Frank Lloyd Wright created several notable buildings throughout the city, and a few large lakes provide numerous recreational opportunities. Madison has won awards for its parks, water quality, and amenities for veterans.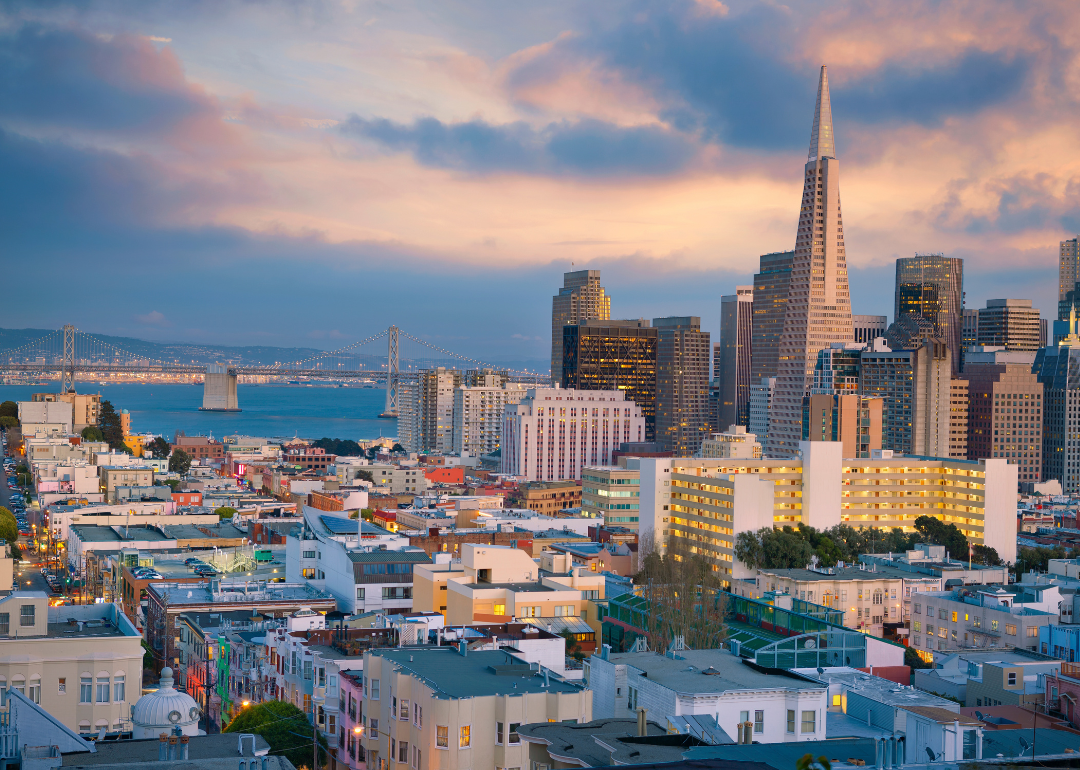 Canva
#5. San Francisco
– Population: 865,933
Trolley cars and fishing remain staples of San Francisco's lifestyle, but the city continues to evolve. San Francisco's proximity to ingenious tech companies makes it a prime location for innovators—Reddit and Airbnb are among several industry players headquartered in the Bay Area. The Golden State Warriors have revolutionized basketball with their freewheeling style of play; their home is at the waterfront Chase Center.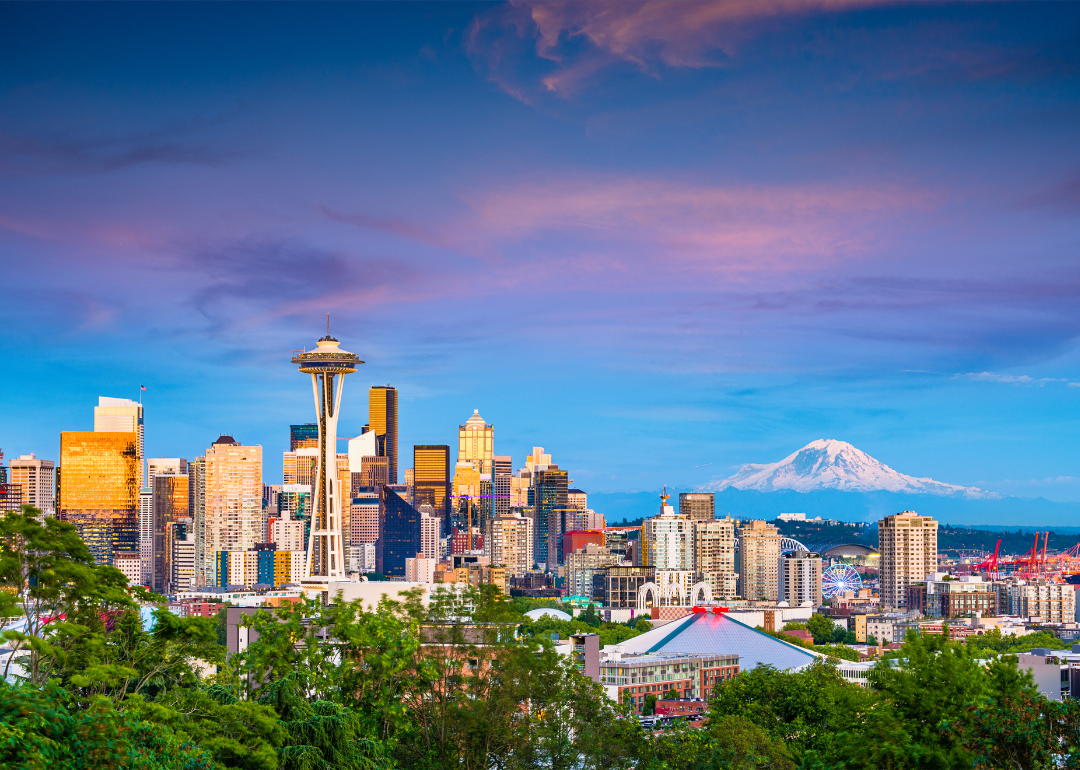 Canva
#4. Seattle
– Population: 726,054
Along with having the Space Needle and Pike Place Fish Market, Seattle is consistently rated one of America's greenest cities. Of course, the city has a great coffee scene—it's the home of Starbucks—plus high-ranking school districts. The WNBA's Seattle Storm is one of the winningest franchises in professional sports.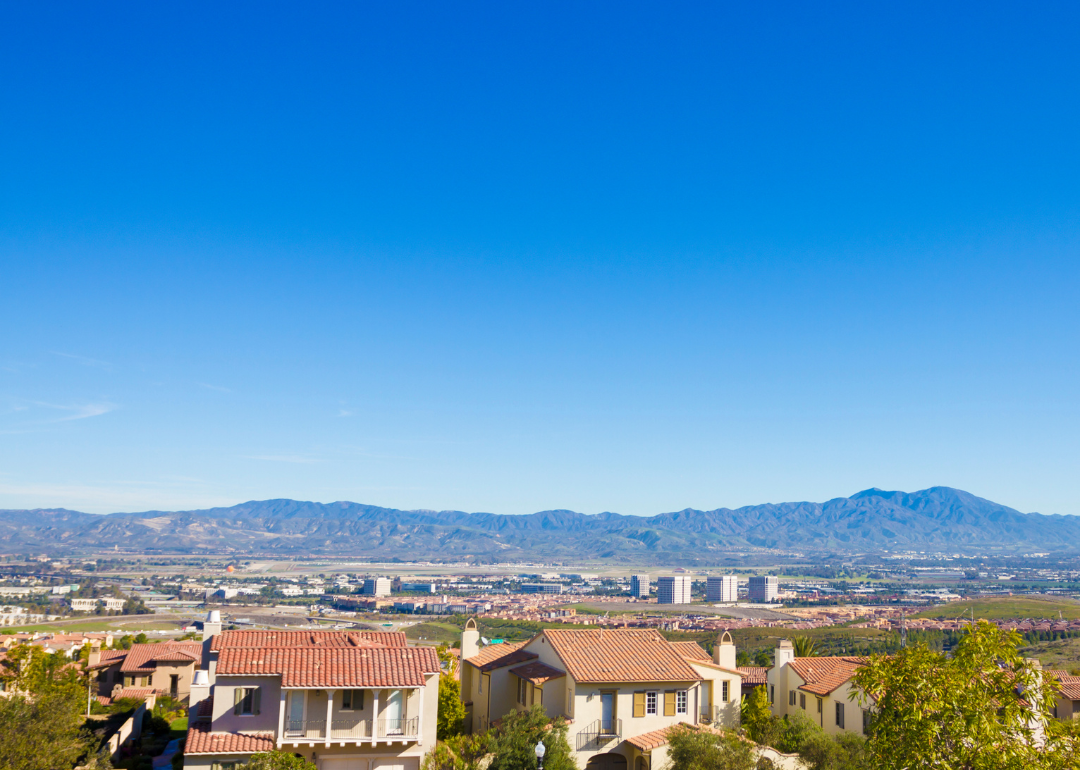 Canva
#3. Irvine, California
– Population: 297,868
With a top research university in town, Irvine is a cutting-edge city. There are 16,500 acres of parks and over 100 global corporations based in Irvine, plus rare perks like whale watching. The city has been one of the safest large cities in the nation for nearly two decades. And you can see for miles from its Great Park Balloon, which lifts spectators 400 feet into the air.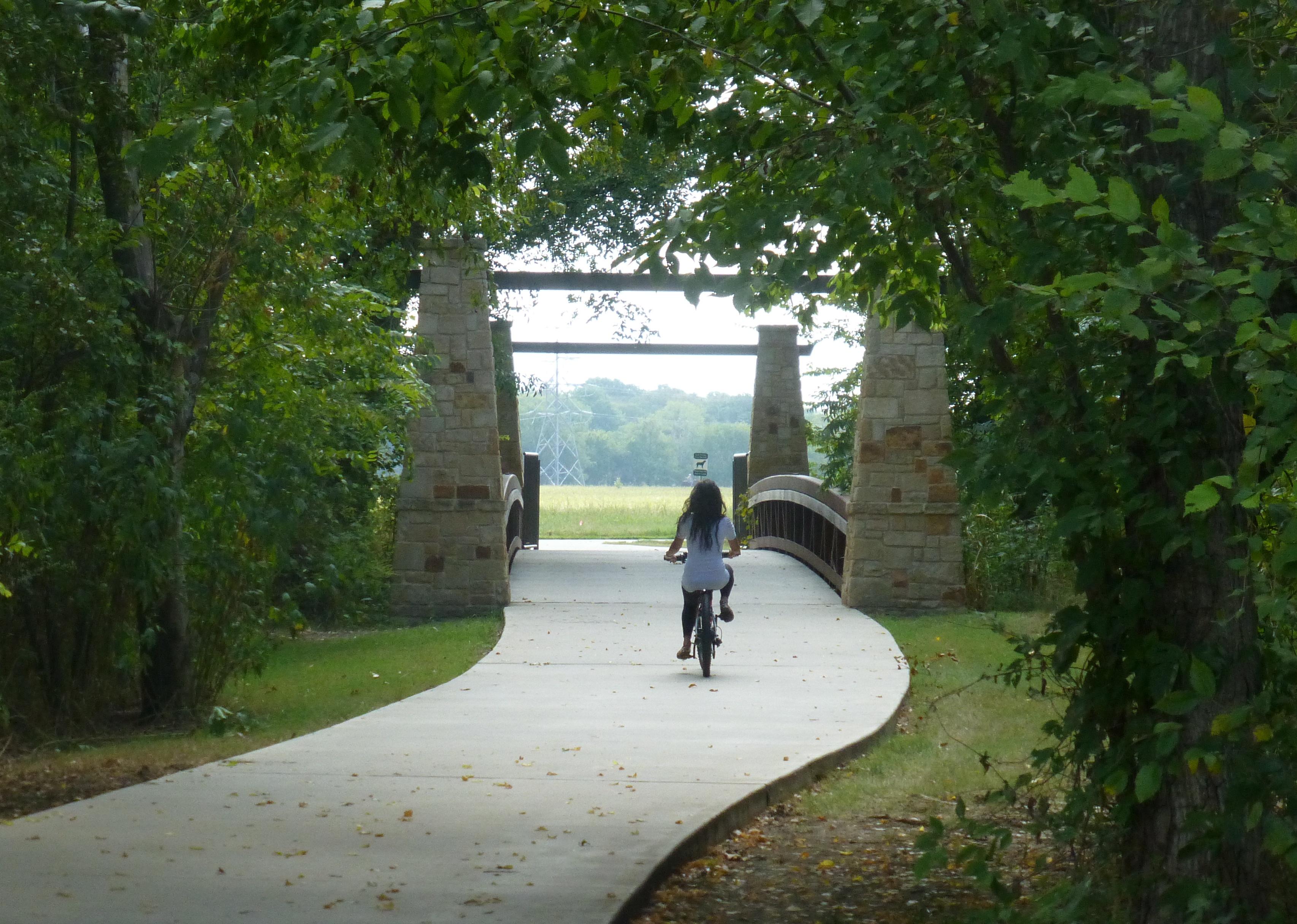 NicholasGeraldinePhotos // Shutterstock
#2. Plano, Texas
– Population: 282,181
One of several cities on this list in the Dallas-Fort Worth area, Plano sets itself apart with a bustling arts district, nature preserves, and even a Crayola museum. J.C. Penney and Rent-A-Center both have major headquarters in Plano, which is known for mild winters and pleasant summer nights.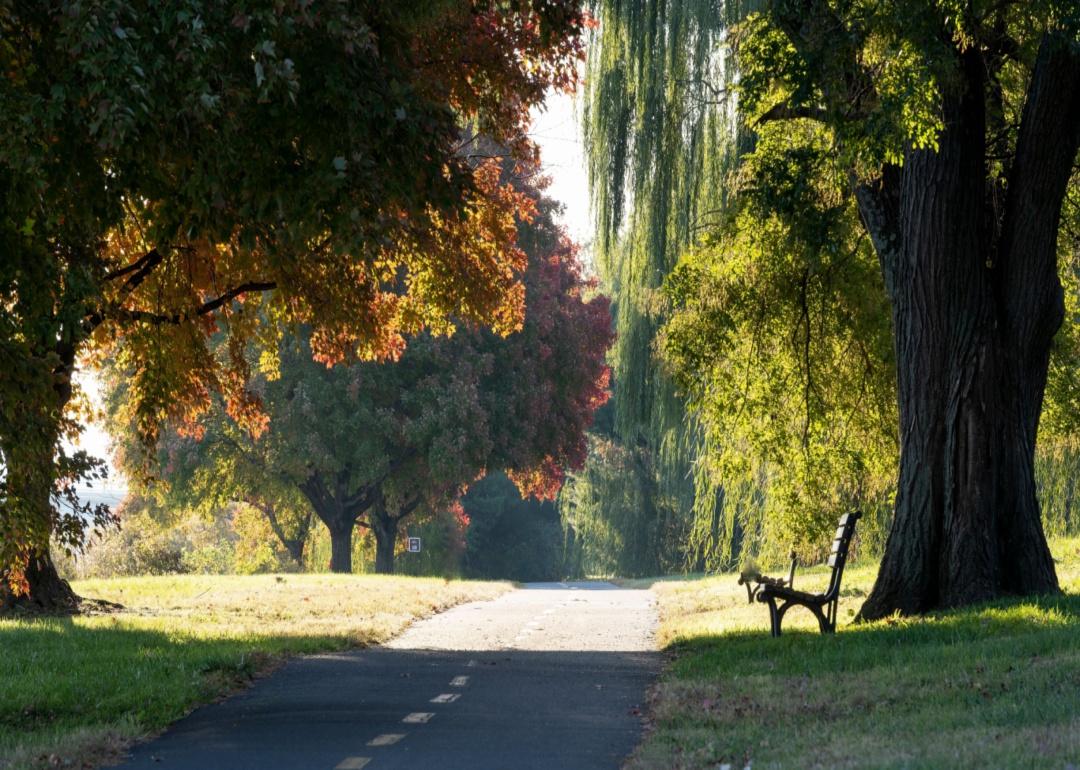 Robert A. Powell // Shutterstock
#1. Arlington, Virginia
– Population: 235,764
Arlington National Cemetery and the Pentagon are two internationally known Arlington landmarks, part of the greater Washington D.C. region. Annual jazz and blues festivals draw huge crowds, and Arlington has been rated a top city for LGBTQ+ rights. The Washington Metro system serves Arlington, and Ronald Reagan Washington National Airport is a major employer in the city.
More Stacker National