50 best colleges in the Midwest
Published 3:45 pm Wednesday, February 22, 2023

Ken Wolter // Shutterstock
50 best colleges in the Midwest
Some of the best Midwestern colleges and universities can thank the Morrill Act of 1862 for their existence. This law gave states 30,000 acres of federal land to establish institutions that offered practical and agricultural education to a wider public. Today, many of these land-grant colleges have a history of being powerhouse research institutions, boasting developments like the first internet browser and the performance of the first successful open-heart surgery.
After the 2008 recession, many colleges in the Midwest faced problems of disinvestment; higher education is generally an easy target for budget cuts from state governments looking to save money; however, some states have begun to make up ground. For example, in 2019, Illinois passed a new budget with significant increases in funding for many colleges and universities across the state. Many schools across the region are fighting to attract students away from the coasts and into America's heartland, focusing resources on STEM (science, technology, engineering, and mathematics) education as the "Silicon Prairie" develops. Of course, many of the schools on this list also have a rich tradition of college sports, especially football, which contributes to the rah-rah campus culture.
America's heartland claims several well-respected institutions of higher education, including famed public research universities and renowned small liberal arts colleges. Using Niche's 2023 Best Colleges in America list, Stacker found the best 50 schools in the Midwest. Niche's rankings use data from the Department of Education on academics, admissions, and student life, along with reviews from current students and alumni. Only colleges located in Midwestern states—Illinois, Indiana, Iowa, Kansas, Michigan, Minnesota, Missouri, Nebraska, North Dakota, Ohio, South Dakota, and Wisconsin—were included.
Click through our list to find which colleges made the cut, and if the top spot went to a big-name football school, a land-grant institution, or a bucolic liberal arts campus.
You may also like: Can you pass this 8th grade assessment test?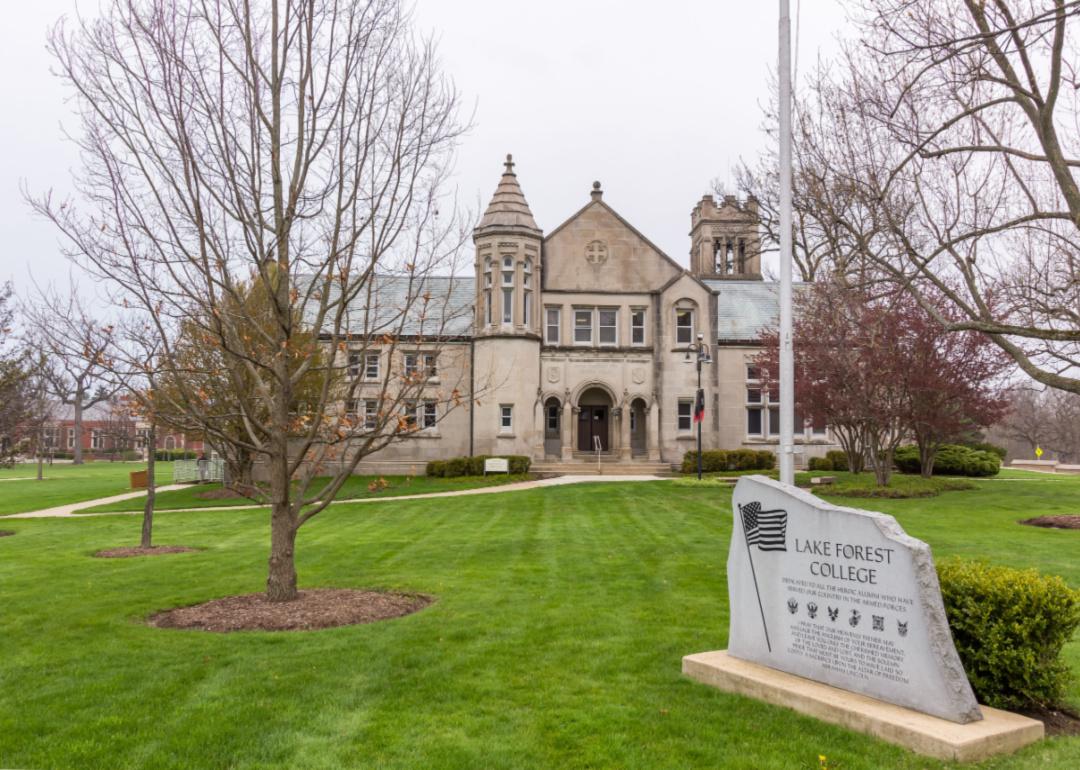 Bryan Pollard // Shutterstock
#50. Lake Forest College
– Location: Lake Forest, Illinois
– Acceptance rate: 58%
– Net price: $26,968
– SAT range: 1020-1240
– Median earnings six years after graduation: $50,900
– Overall rank: #239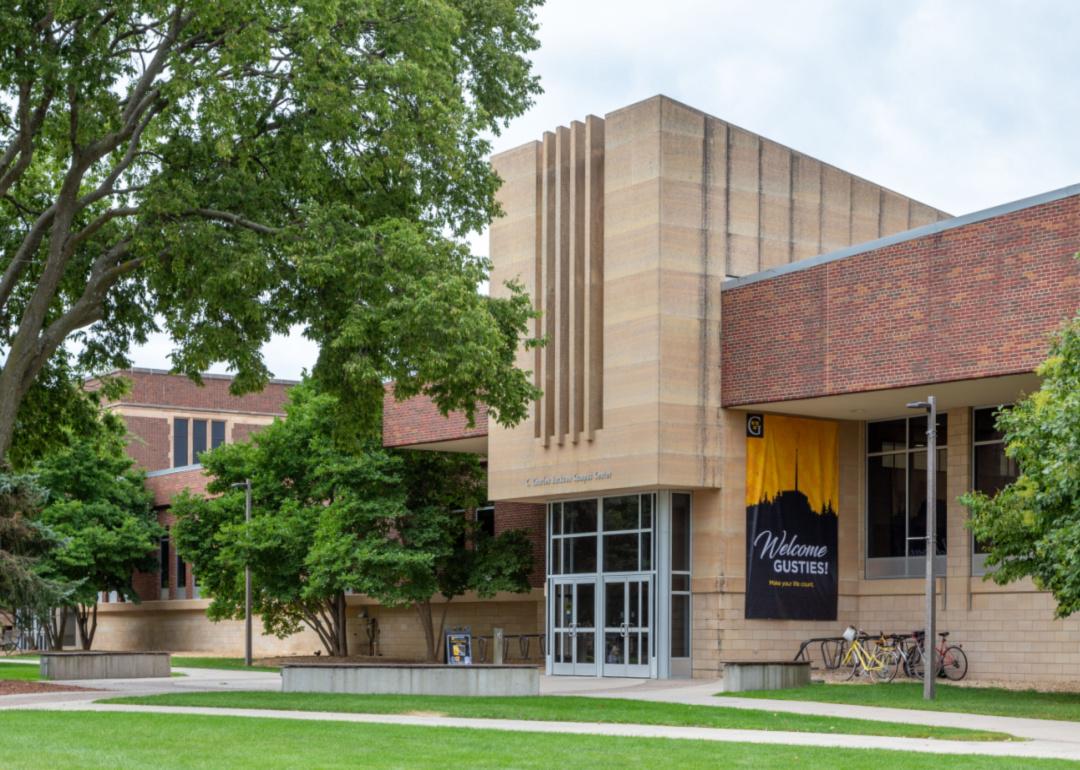 Ken Wolter // Shutterstock
#49. Gustavus Adolphus College
– Location: St. Peter, Minnesota
– Acceptance rate: 71%
– Net price: $26,701
– SAT range: 1080-1340
– Median earnings six years after graduation: $51,700
– Overall rank: #237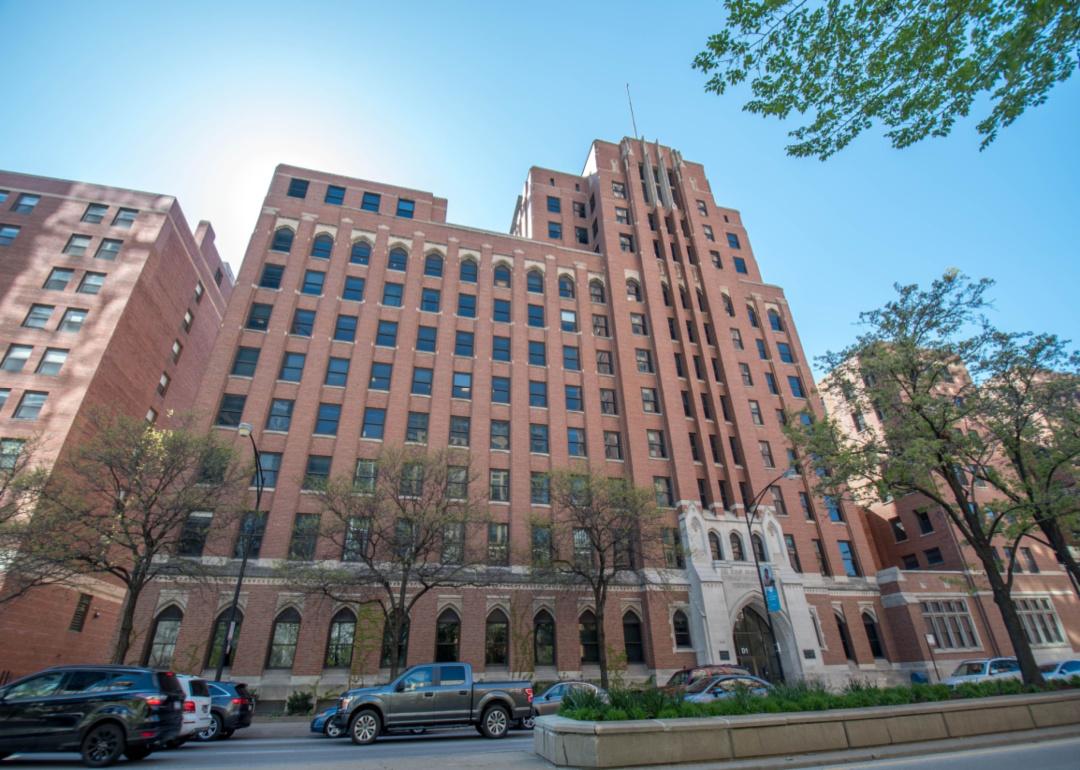 Moody Bible Institute, Crowell Hall with archway under a blue sky.
#48. Moody Bible Institute
– Location: Chicago, Illinois
– Acceptance rate: 98%
– Net price: $18,790
– SAT range: 990-1200
– Median earnings six years after graduation: No data available
– Overall rank: #236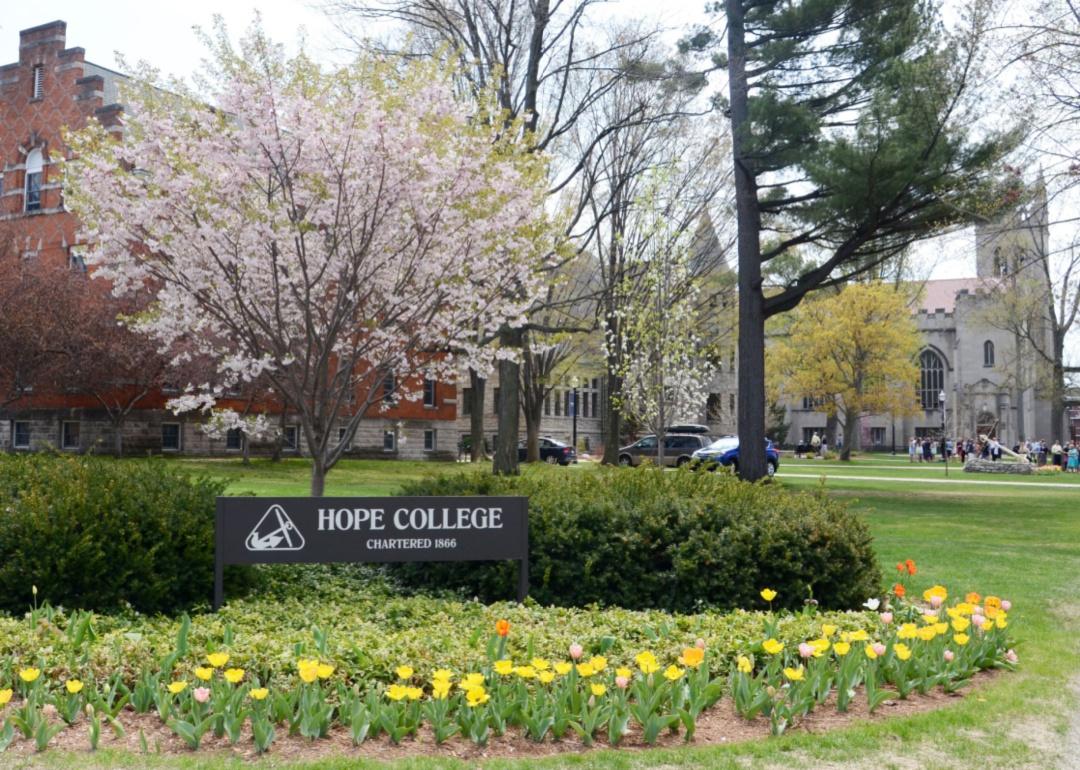 Susan Montgomery // Shutterstock
#47. Hope College
– Location: Holland, Michigan
– Acceptance rate: 78%
– Net price: $30,320
– SAT range: 1130-1330
– Median earnings six years after graduation: $46,200
– Overall rank: #235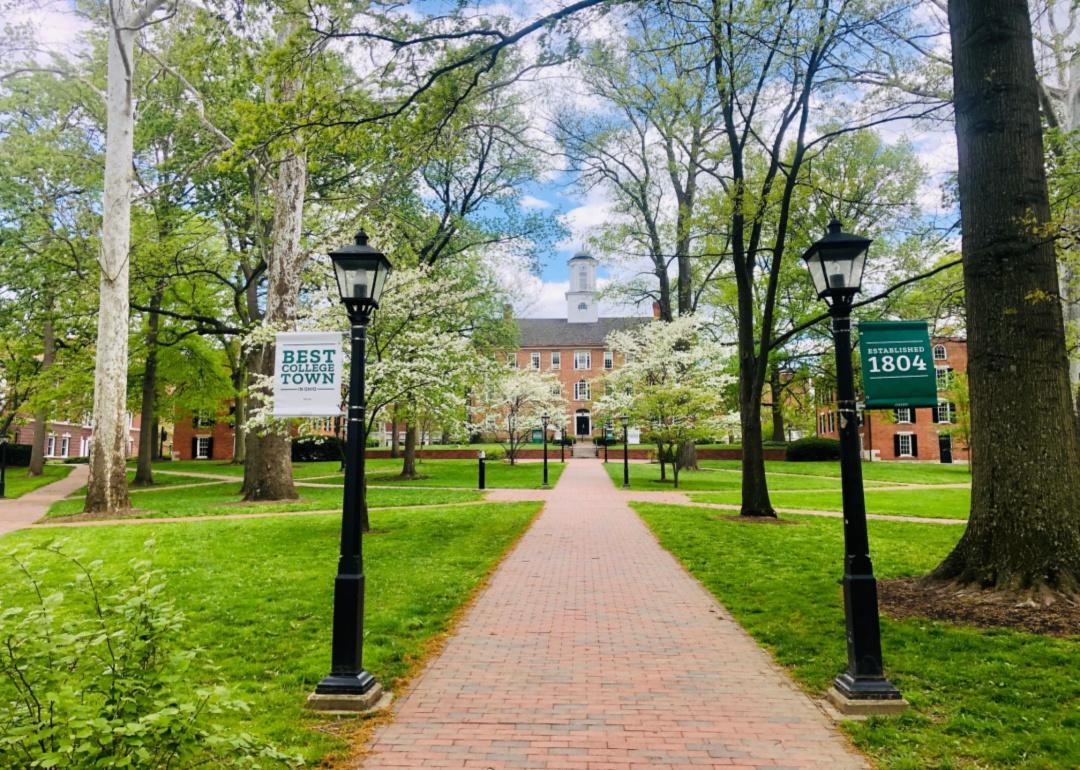 Wendy Van Overstreet // Shutterstock
#46. Ohio University
– Location: Athens, Ohio
– Acceptance rate: 87%
– Net price: $23,307
– SAT range: 1050-1250
– Median earnings six years after graduation: $40,500
– Overall rank: #234
You may also like: 30 college majors that didn't exist 50 years ago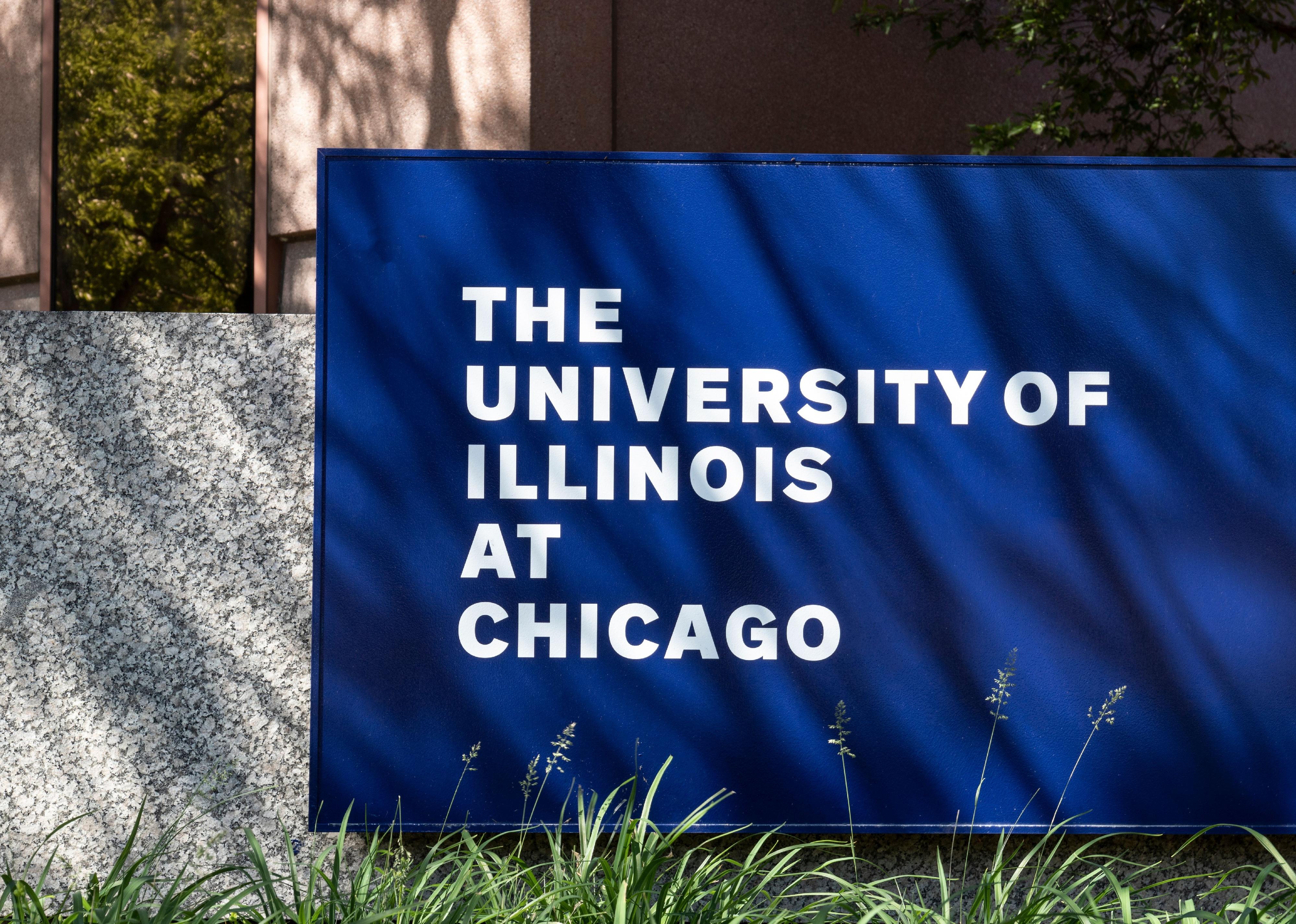 Jonathan Weiss // Shutterstock
#45. University of Illinois Chicago
– Location: Chicago, Illinois
– Acceptance rate: 73%
– Net price: $12,614
– SAT range: 1030-1250
– Median earnings six years after graduation: $54,300
– Overall rank: #229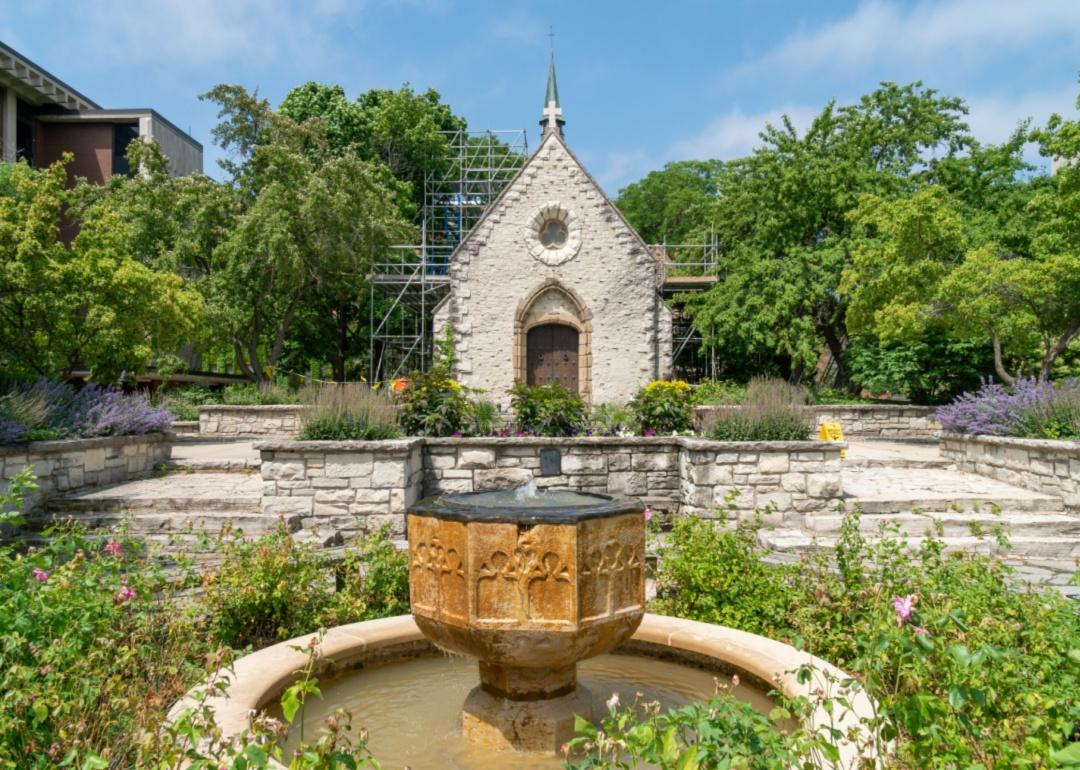 Ken Wolter // Shutterstock
#44. Marquette University
– Location: Milwaukee, Wisconsin
– Acceptance rate: 82%
– Net price: $34,732
– SAT range: 1160-1340
– Median earnings six years after graduation: $62,600
– Overall rank: #228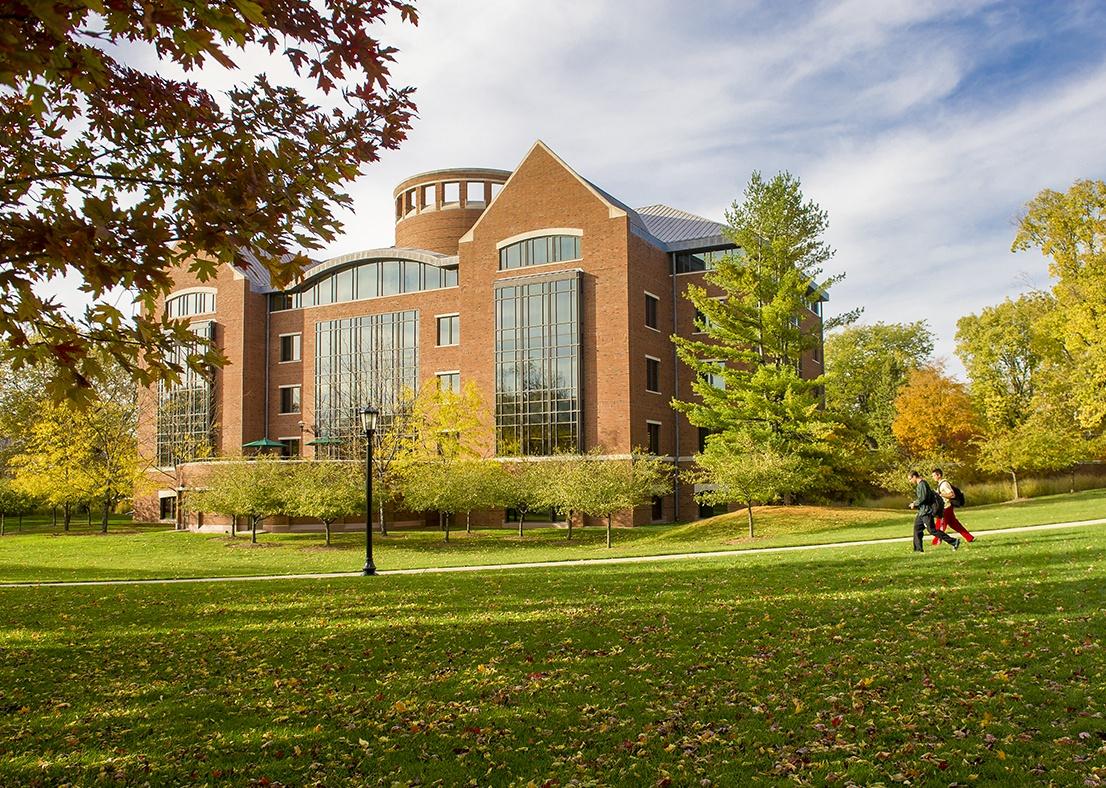 EmilyMarvin // Wikimedia Commons
#43. Illinois Wesleyan University
– Location: Bloomington, Illinois
– Acceptance rate: 57%
– Net price: $32,545
– SAT range: 1100-1300
– Median earnings six years after graduation: $59,100
– Overall rank: #222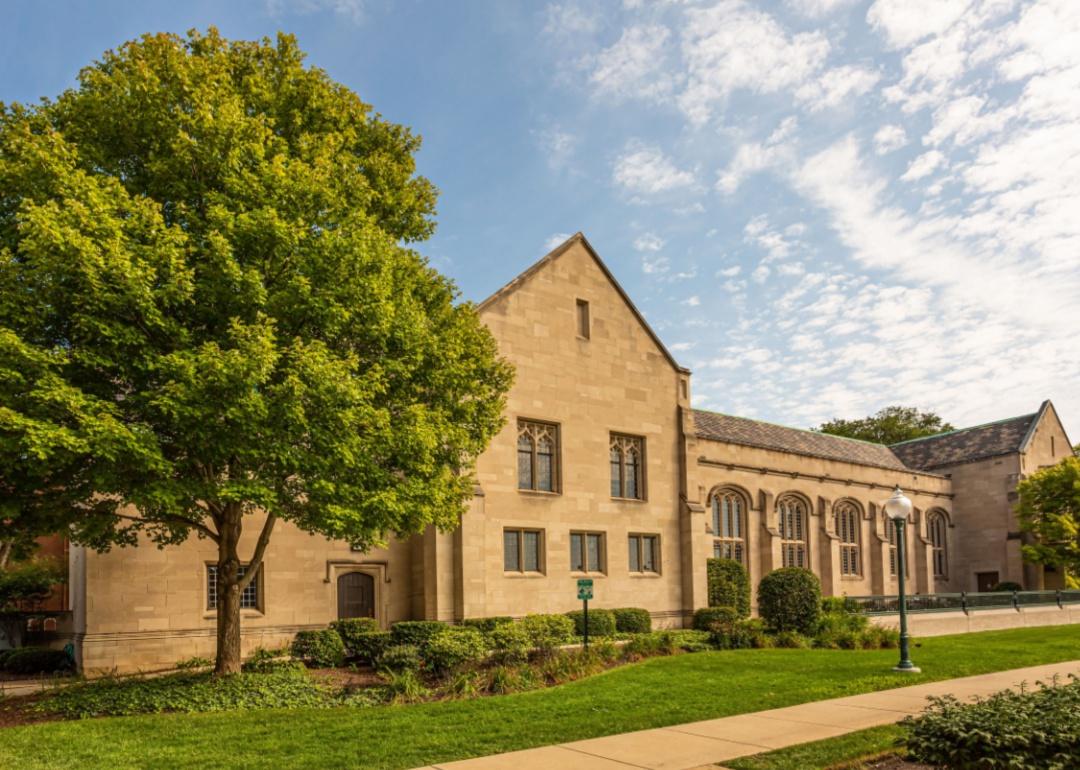 Carlos Yudica // Shutterstock
#42. DePaul University
– Location: Chicago, Illinois
– Acceptance rate: 70%
– Net price: $33,319
– SAT range: 1050-1260
– Median earnings six years after graduation: $53,300
– Overall rank: #213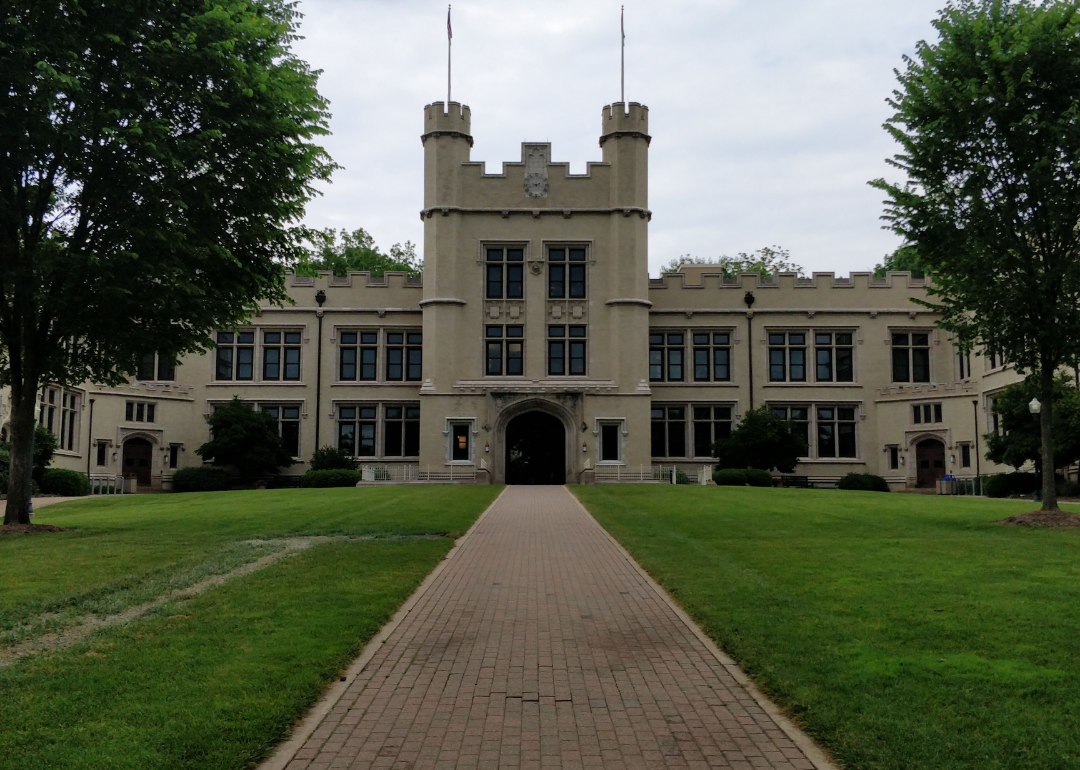 Epiglottis // Shutterstock
#41. College of Wooster
– Location: Wooster, Ohio
– Acceptance rate: 65%
– Net price: $27,923
– SAT range: 1150-1380
– Median earnings six years after graduation: $46,300
– Overall rank: #210
You may also like: What American education was like 100 years ago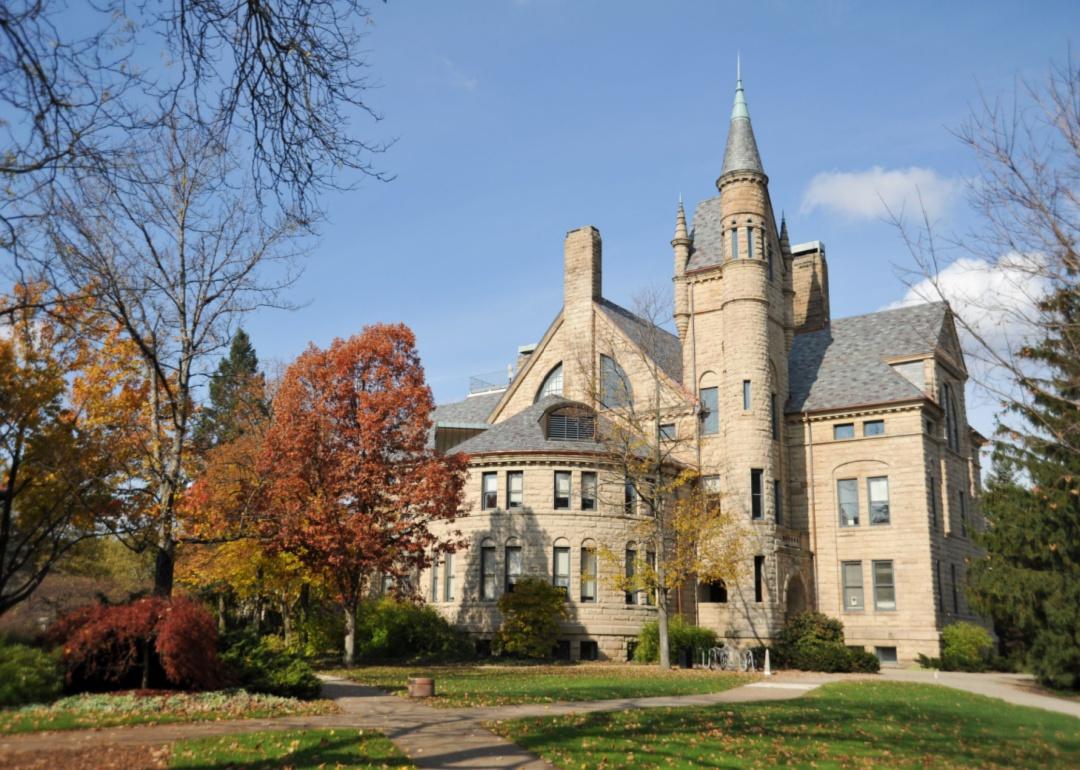 PICTOR PICTURES // Shutterstock
#40. Oberlin College
– Location: Oberlin, Ohio
– Acceptance rate: 35%
– Net price: $42,745
– SAT range: 1270-1360
– Median earnings six years after graduation: $40,800
– Overall rank: #209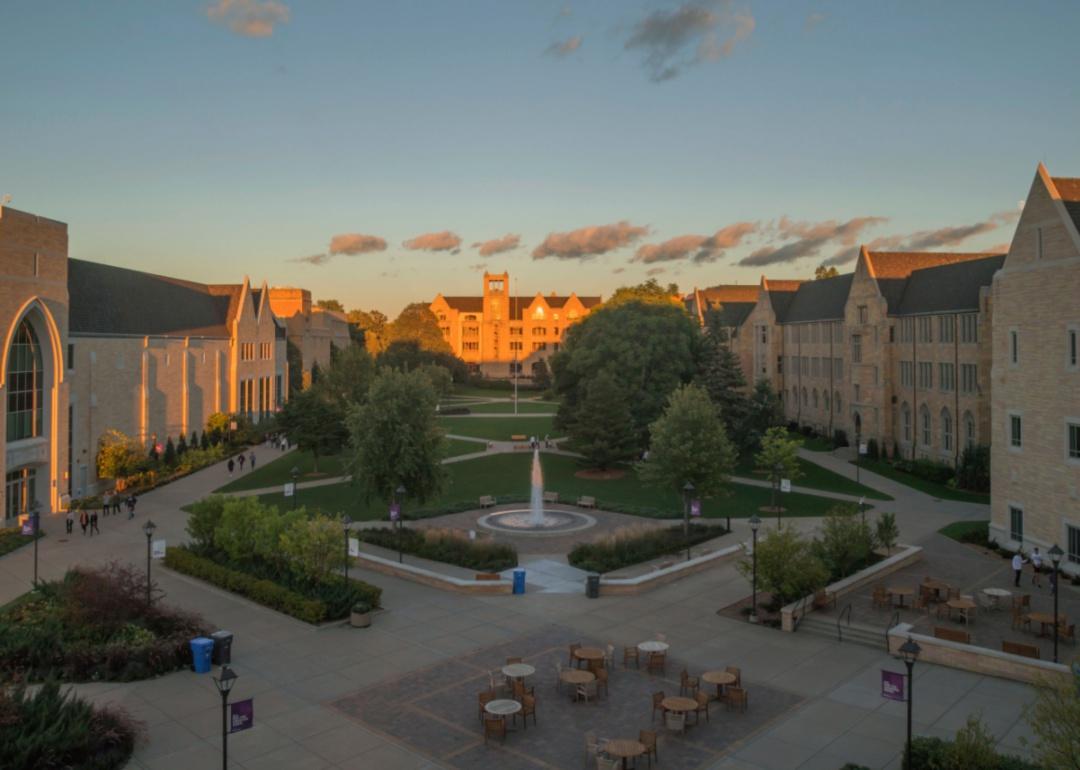 Sam Wagner // Shutterstock
#39. University of St. Thomas – Minnesota
– Location: Saint Paul, Minnesota
– Acceptance rate: 87%
– Net price: $31,799
– SAT range: 1130-1340
– Median earnings six years after graduation: $56,800
– Overall rank: #203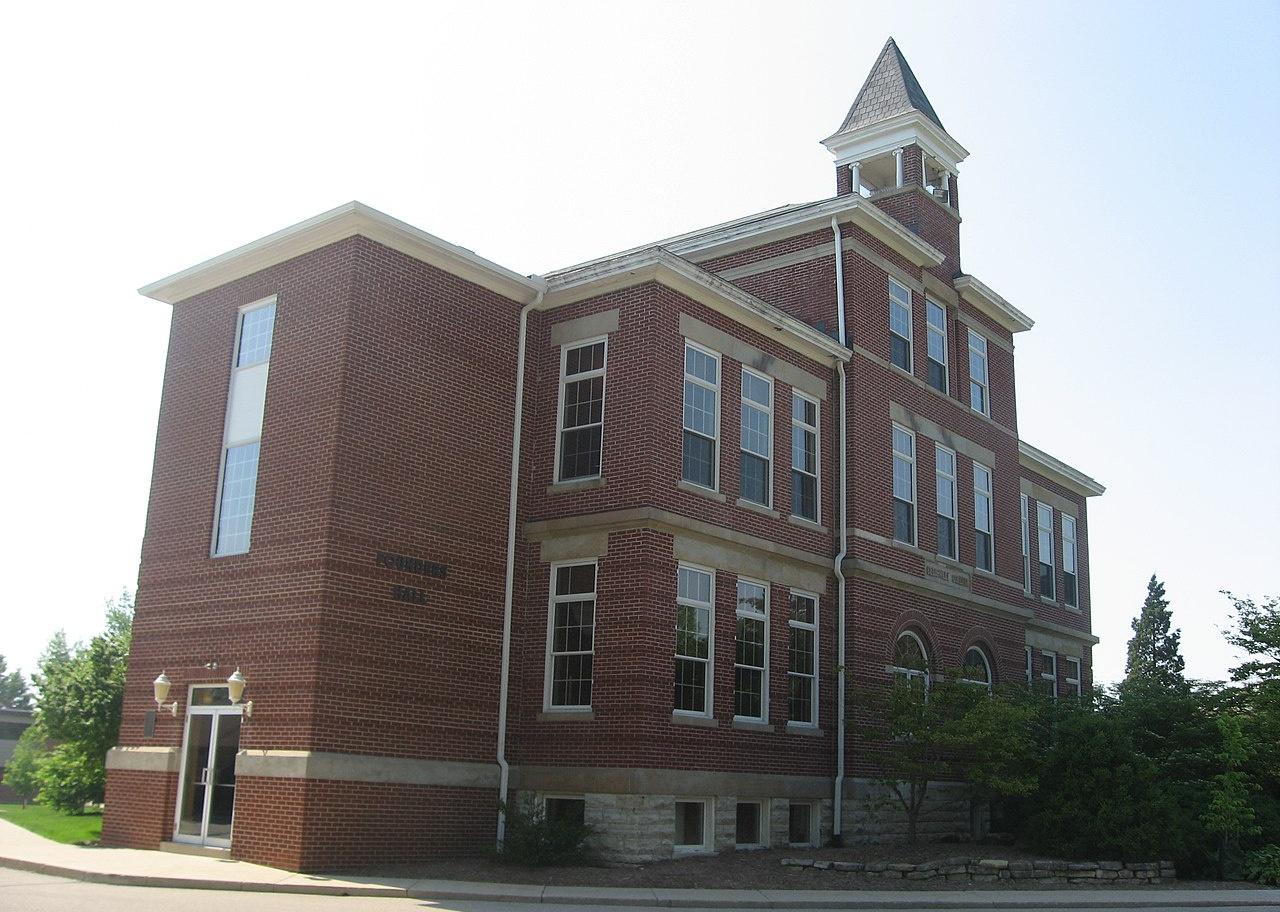 Nyttend // Wikimedia Commons
#38. Cedarville University
– Location: Cedarville, Ohio
– Acceptance rate: 59%
– Net price: $24,965
– SAT range: 1110-1350
– Median earnings six years after graduation: $41,300
– Overall rank: #199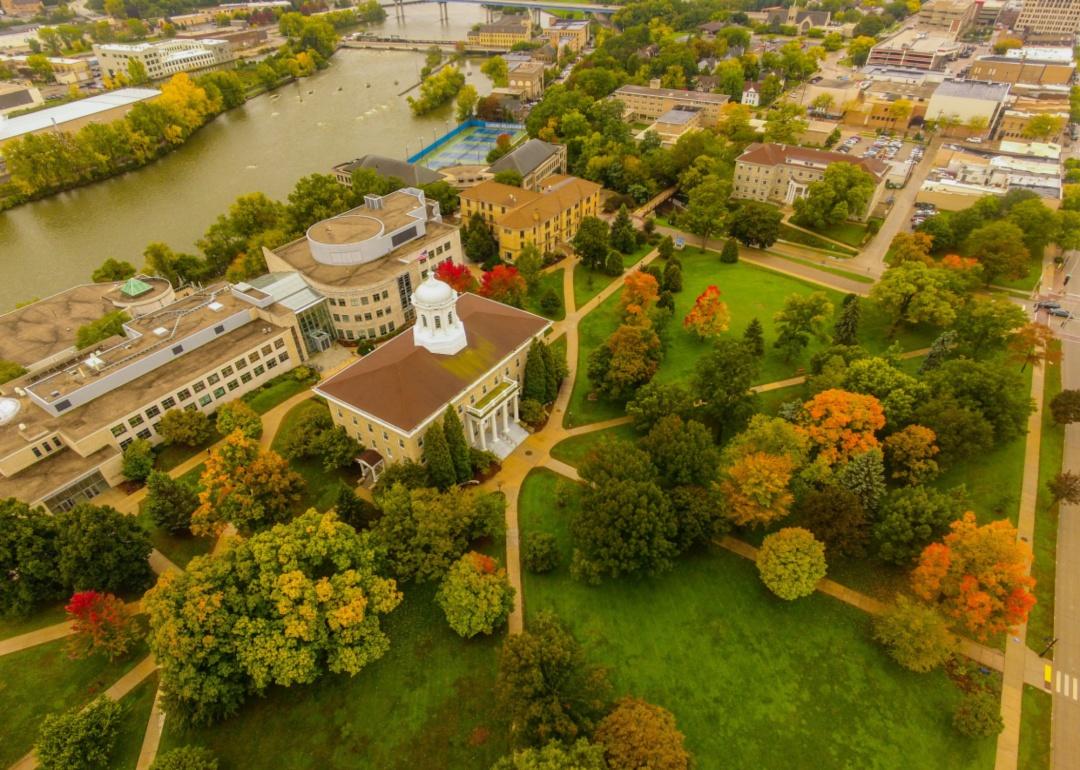 SkyBlodgett // Shutterstock
#37. Lawrence University
– Location: Appleton, Wisconsin
– Acceptance rate: 69%
– Net price: $26,594
– SAT range: 1190-1410
– Median earnings six years after graduation: $44,100
– Overall rank: #198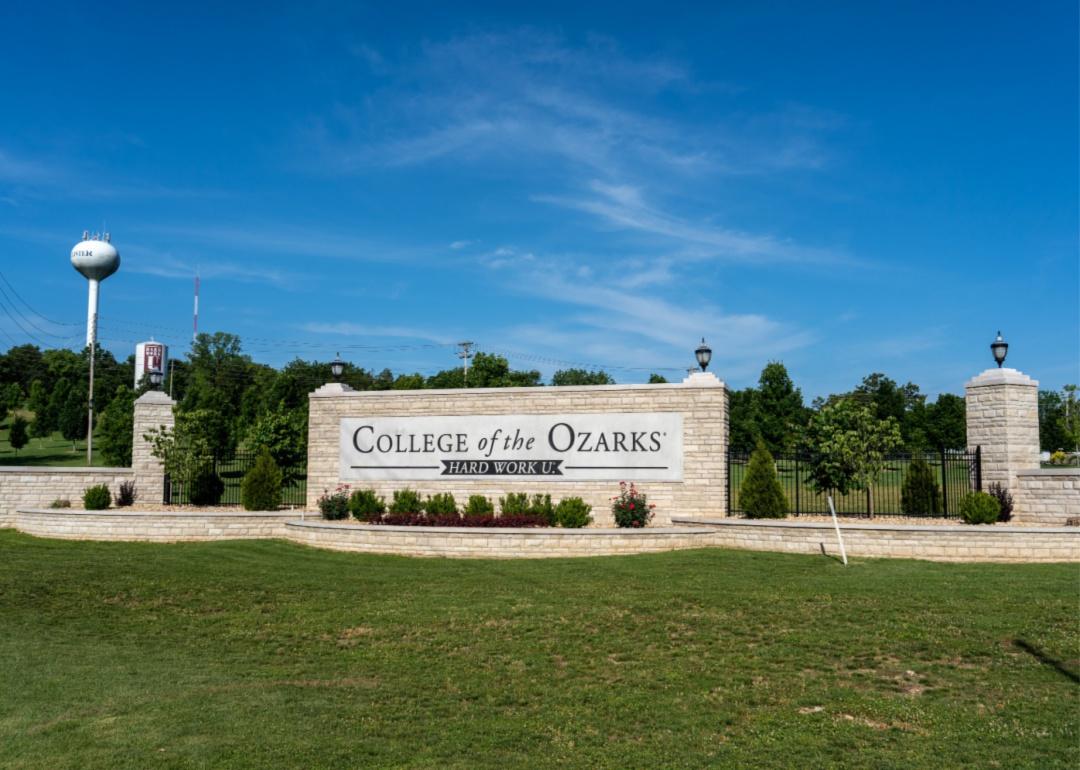 Rosemarie Mosteller // Shutterstock
#36. College of the Ozarks
– Location: Point Lookout, Missouri
– Acceptance rate: 14%
– Net price: $7,505
– SAT range: 1090-1240
– Median earnings six years after graduation: $32,500
– Overall rank: #194
You may also like: Best private high school in every state
dinos // Wikimedia Commons
#35. South Dakota School of Mines & Technology
– Location: Rapid City, South Dakota
– Acceptance rate: 86%
– Net price: $19,799
– SAT range: 1150-1350
– Median earnings six years after graduation: $56,500
– Overall rank: #188
Paperraven // Wikimedia Commons
#34. Kansas State University
– Location: Manhattan, Kansas
– Acceptance rate: 95%
– Net price: $18,494
– SAT range: —
– Median earnings six years after graduation: $45,600
– Overall rank: #185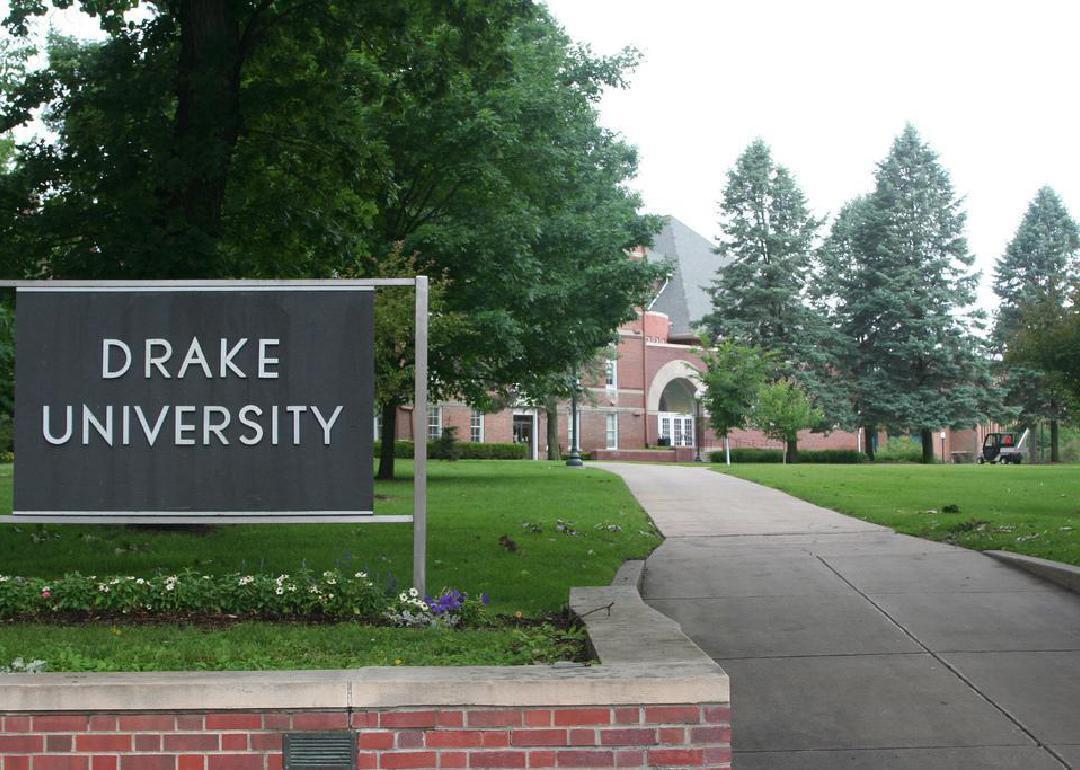 Picture Des Moines // Wikimedia Commons
#33. Drake University
– Location: Des Moines, Iowa
– Acceptance rate: 68%
– Net price: $30,321
– SAT range: 1110-1340
– Median earnings six years after graduation: $58,300
– Overall rank: #182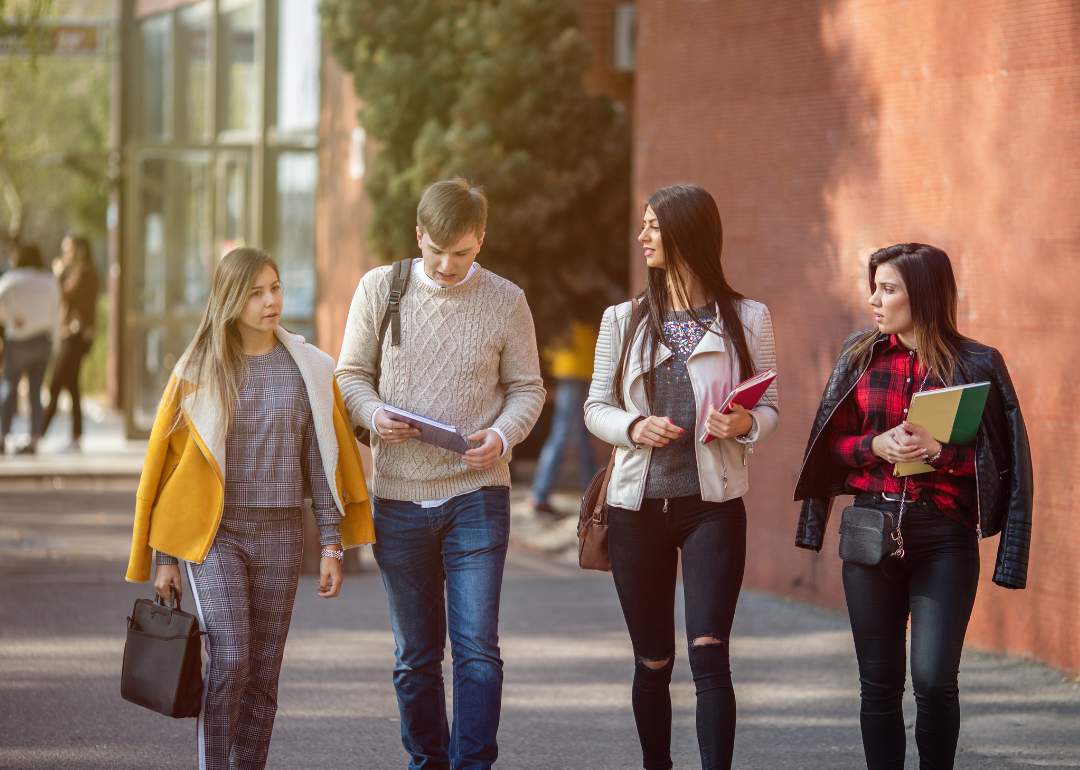 Canva
#32. Andrews University
– Location: Berrien Springs, Michigan
– Acceptance rate: 49%
– Net price: $22,850
– SAT range: 1030-1380
– Median earnings six years after graduation: $45,200
– Overall rank: #180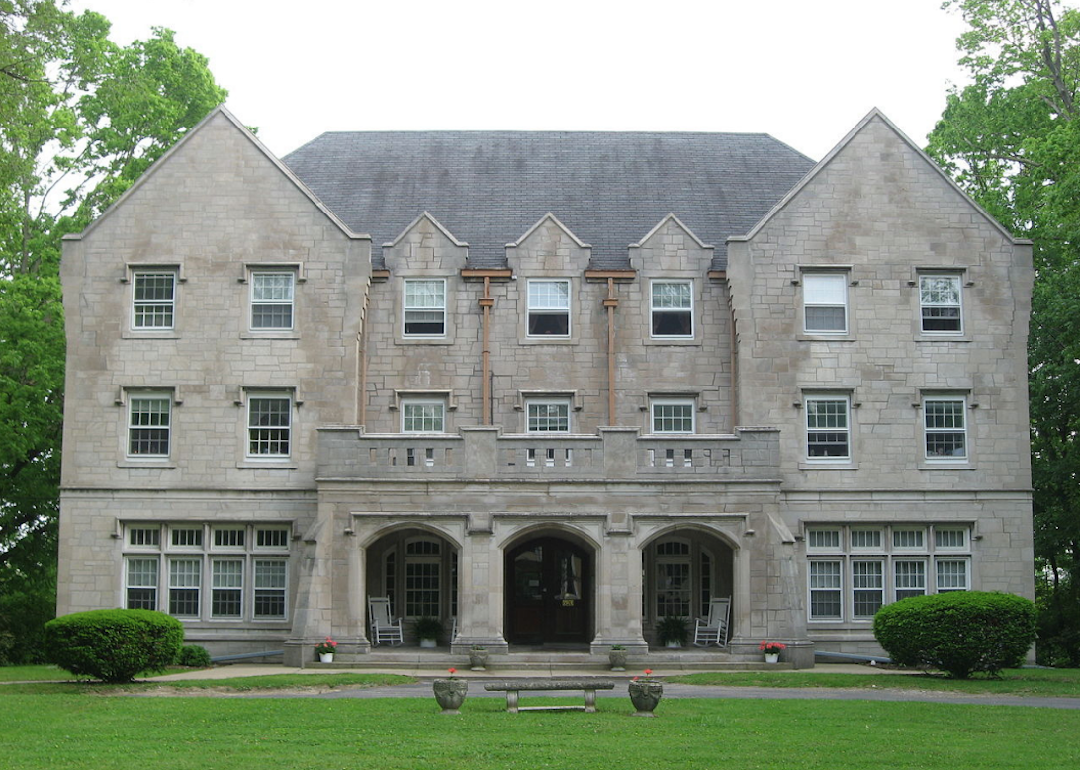 Nyttend // Wikimedia Commons
#31. DePauw University
– Location: Greencastle, Indiana
– Acceptance rate: 68%
– Net price: $30,183
– SAT range: 1110-1360
– Median earnings six years after graduation: $54,000
– Overall rank: #177
You may also like: College majors that earn the most money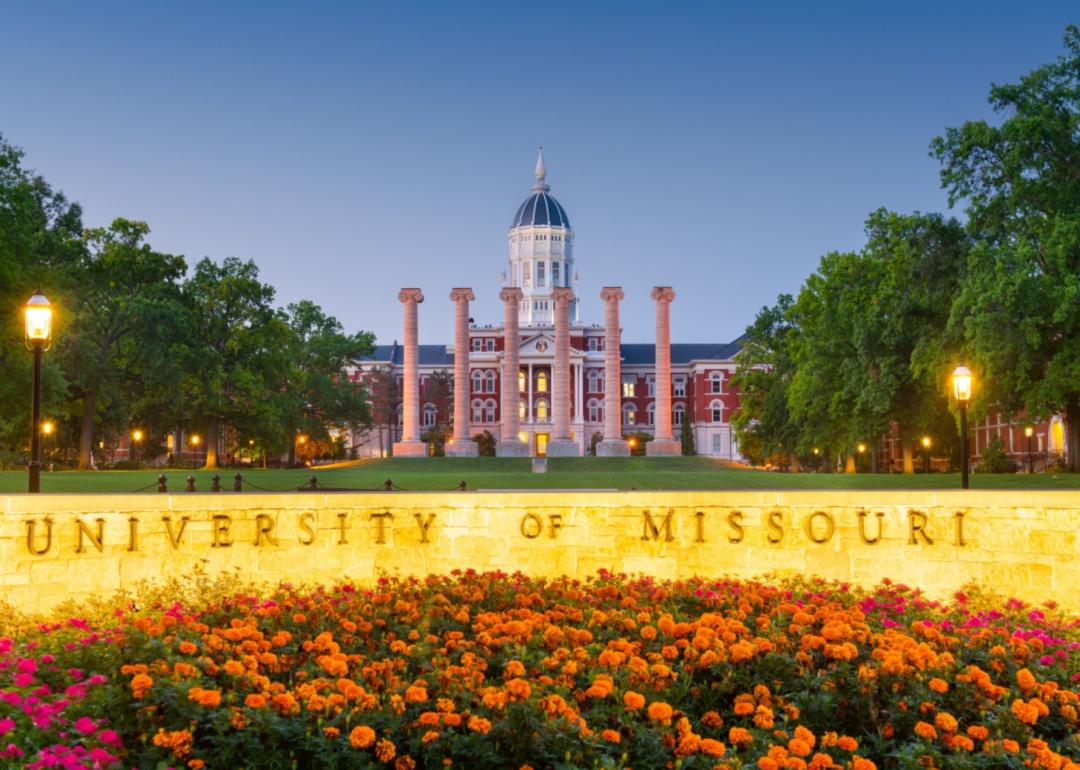 Sean Pavone // Shutterstock
#30. University of Missouri
– Location: Columbia, Missouri
– Acceptance rate: 82%
– Net price: $16,930
– SAT range: 1110-1320
– Median earnings six years after graduation: $48,300
– Overall rank: #156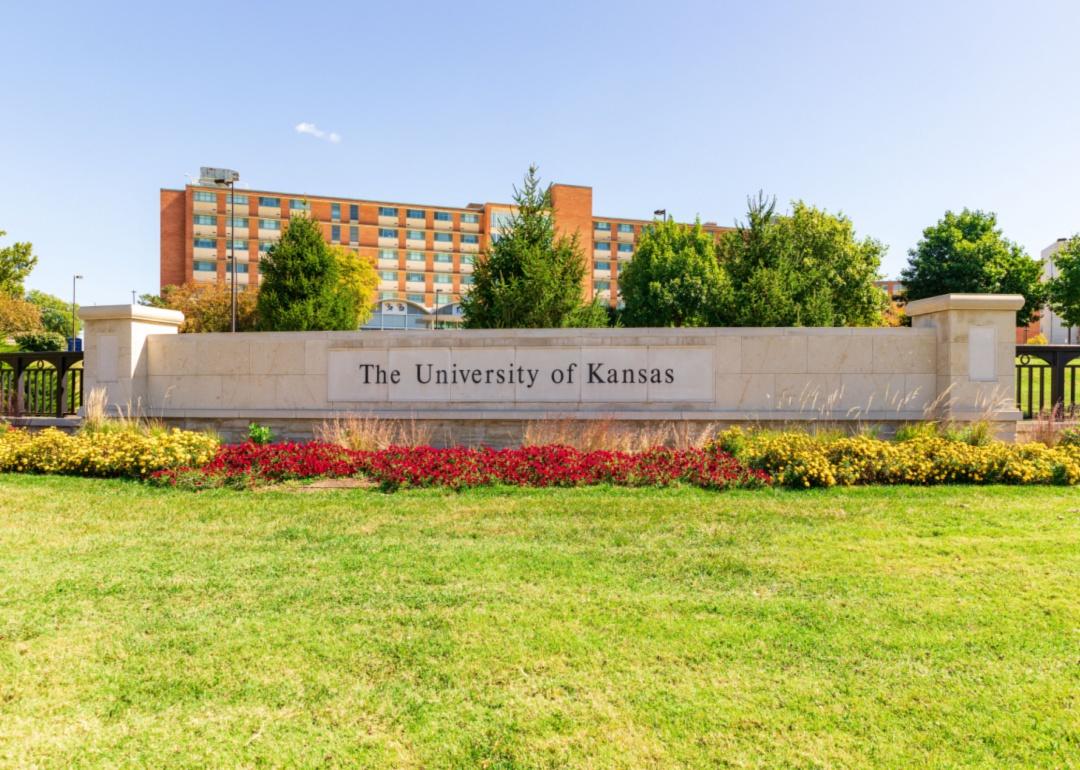 Chad Robertson Media // Shutterstock
#29. The University of Kansas
– Location: Lawrence, Kansas
– Acceptance rate: 91%
– Net price: $20,054
– SAT range: 1070-1320
– Median earnings six years after graduation: $48,800
– Overall rank: #155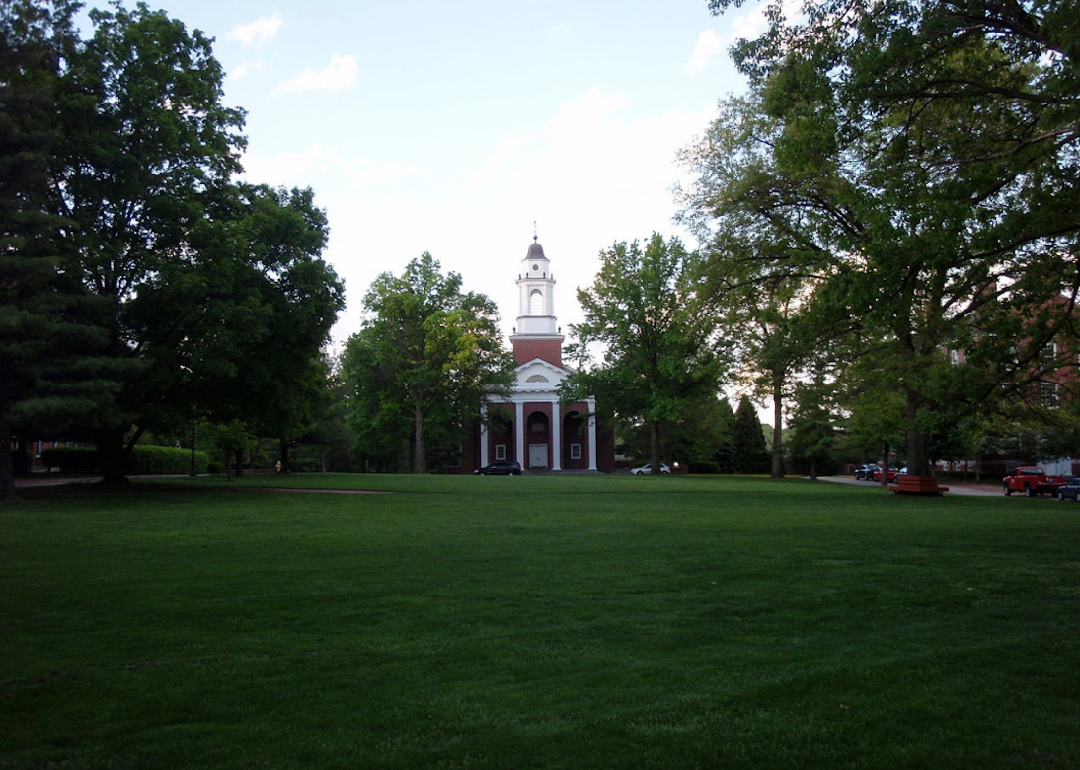 Wally // Wikimedia Commons
#28. Wabash College
– Location: Crawfordsville, Indiana
– Acceptance rate: 63%
– Net price: $24,412
– SAT range: 1120-1320
– Median earnings six years after graduation: $56,300
– Overall rank: #153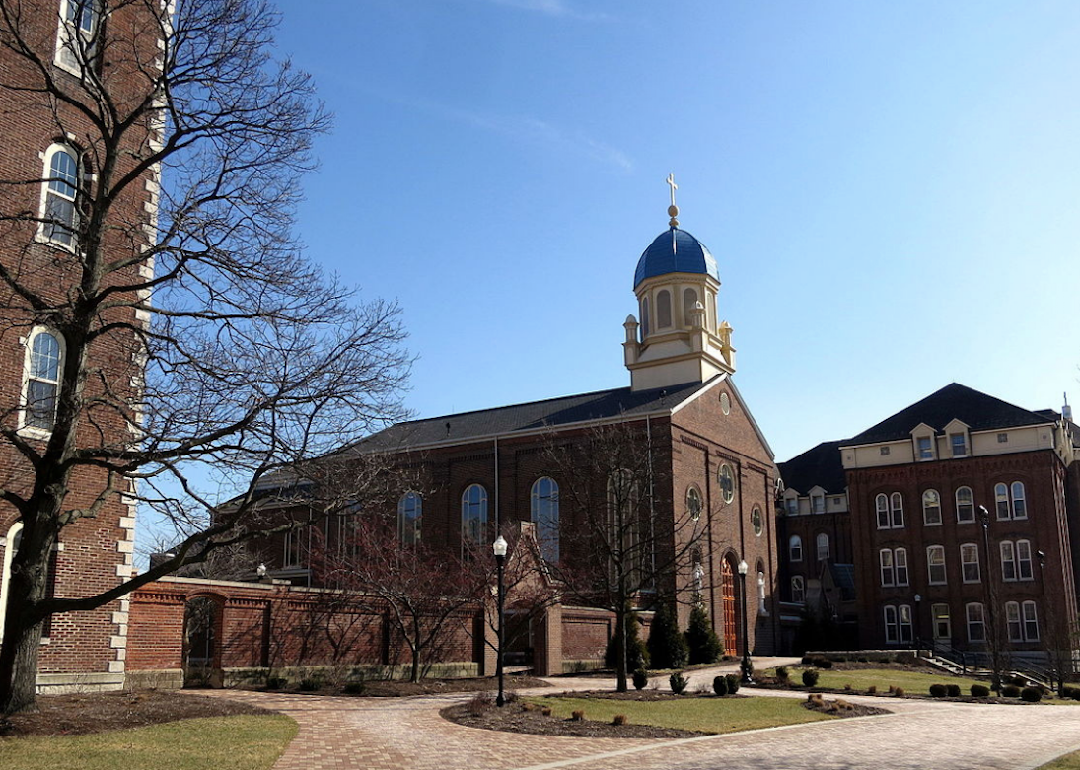 Nheyob // Wikimedia Commons
#27. University of Dayton
– Location: Dayton, Ohio
– Acceptance rate: 81%
– Net price: $32,768
– SAT range: 1080-1300
– Median earnings six years after graduation: $55,100
– Overall rank: #150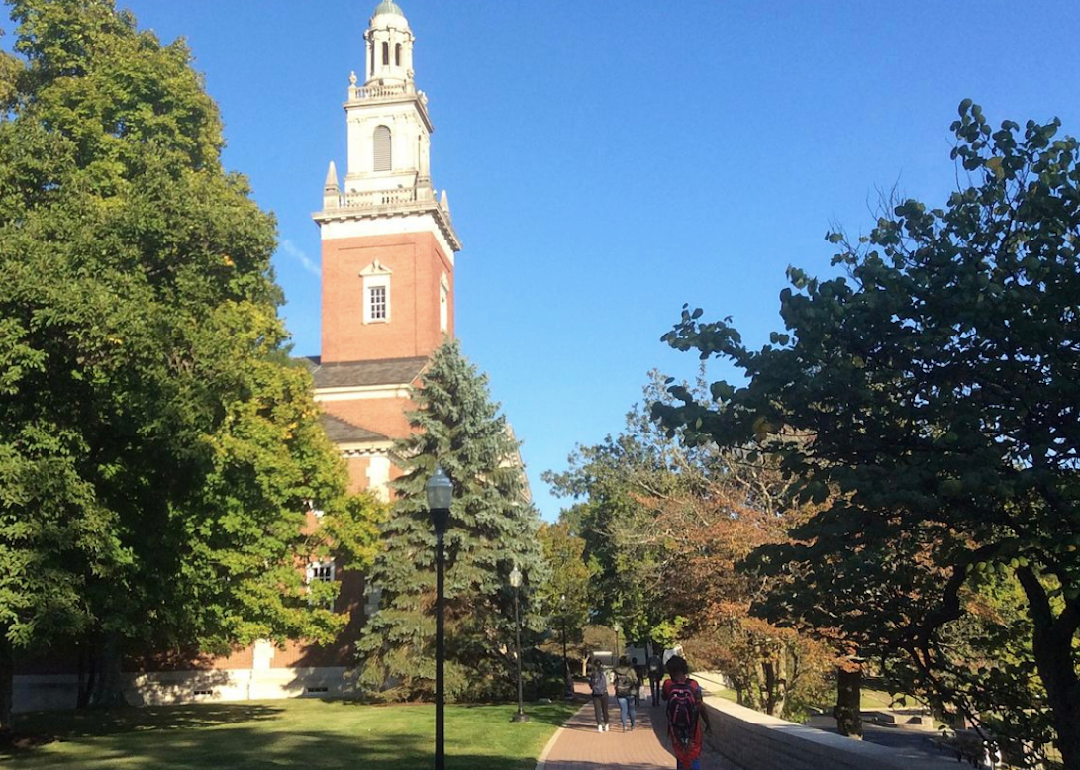 Chamberednautilus // Wikimedia Commons
#26. Denison University
– Location: Granville, Ohio
– Acceptance rate: 28%
– Net price: $39,808
– SAT range: 1220-1430
– Median earnings six years after graduation: $48,800
– Overall rank: #142
You may also like: 35 CEOs who never finished college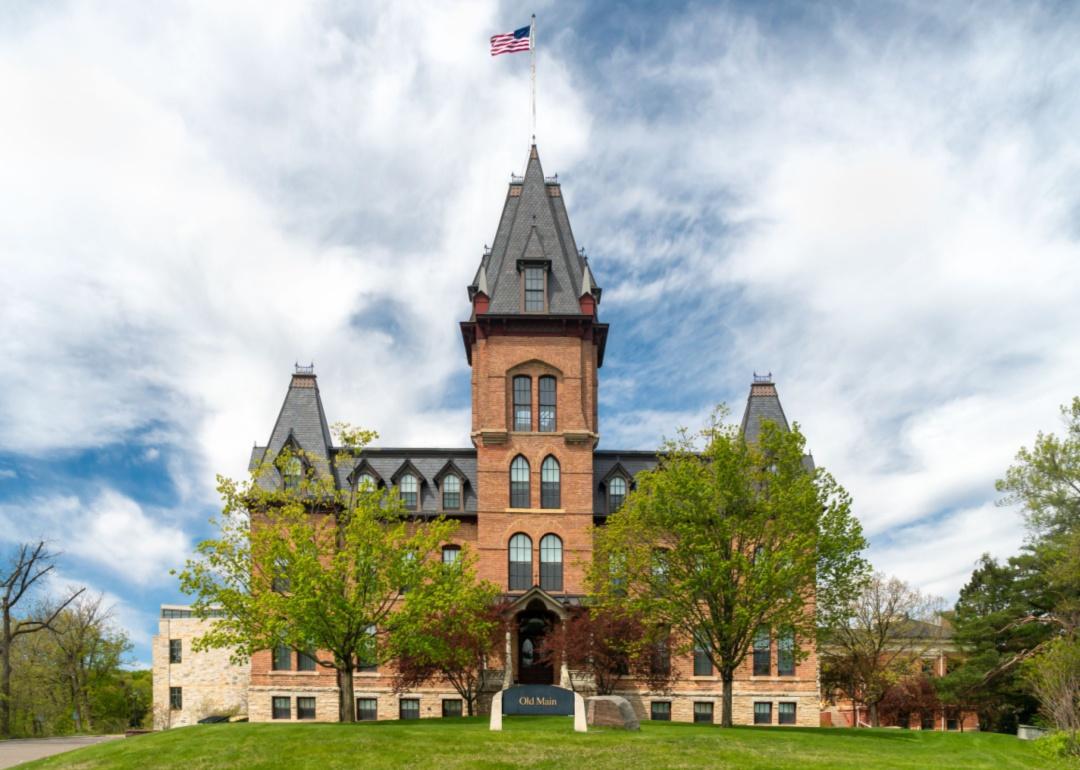 Ken Wolter // Shutterstock
#25. St. Olaf College
– Location: Northfield, Minnesota
– Acceptance rate: 51%
– Net price: $27,838
– SAT range: 1150-1390
– Median earnings six years after graduation: $50,400
– Overall rank: #140
EQRoy // Shutterstock
#24. Iowa State University
– Location: Ames, Iowa
– Acceptance rate: 88%
– Net price: $16,105
– SAT range: 1010-1310
– Median earnings six years after graduation: $50,700
– Overall rank: #133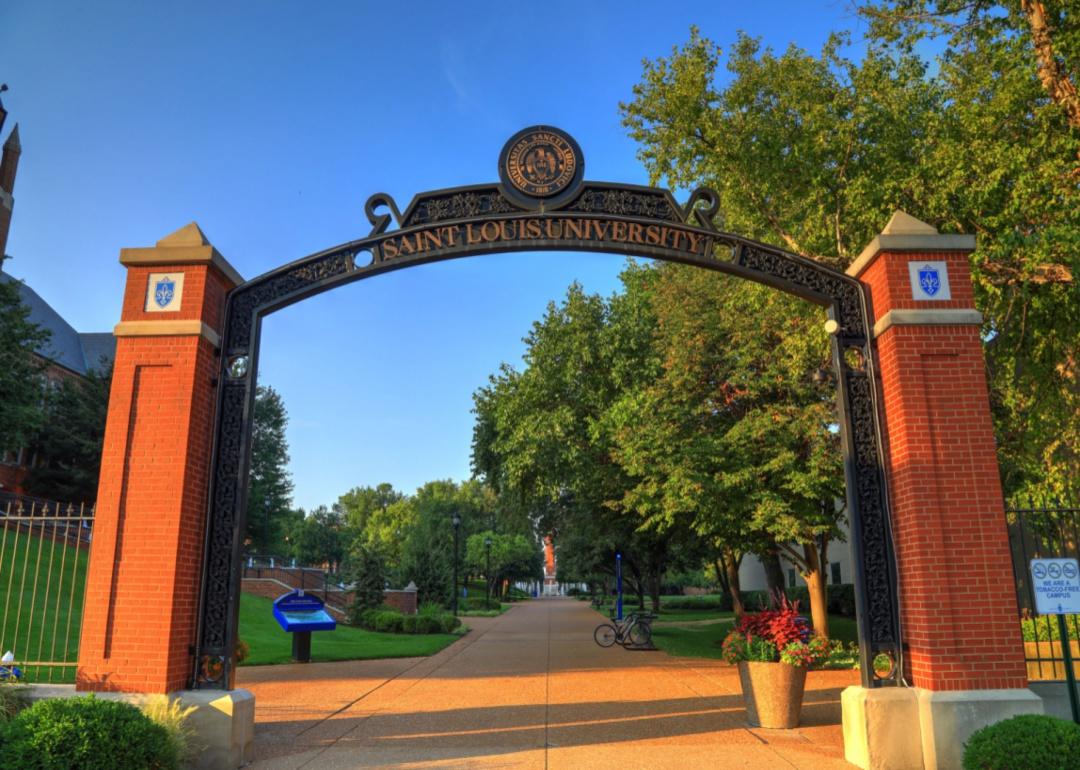 STLJB // Shutterstock
#23. Saint Louis University
– Location: St. Louis, Missouri
– Acceptance rate: 56%
– Net price: $27,872
– SAT range: 1160-1370
– Median earnings six years after graduation: $56,500
– Overall rank: #132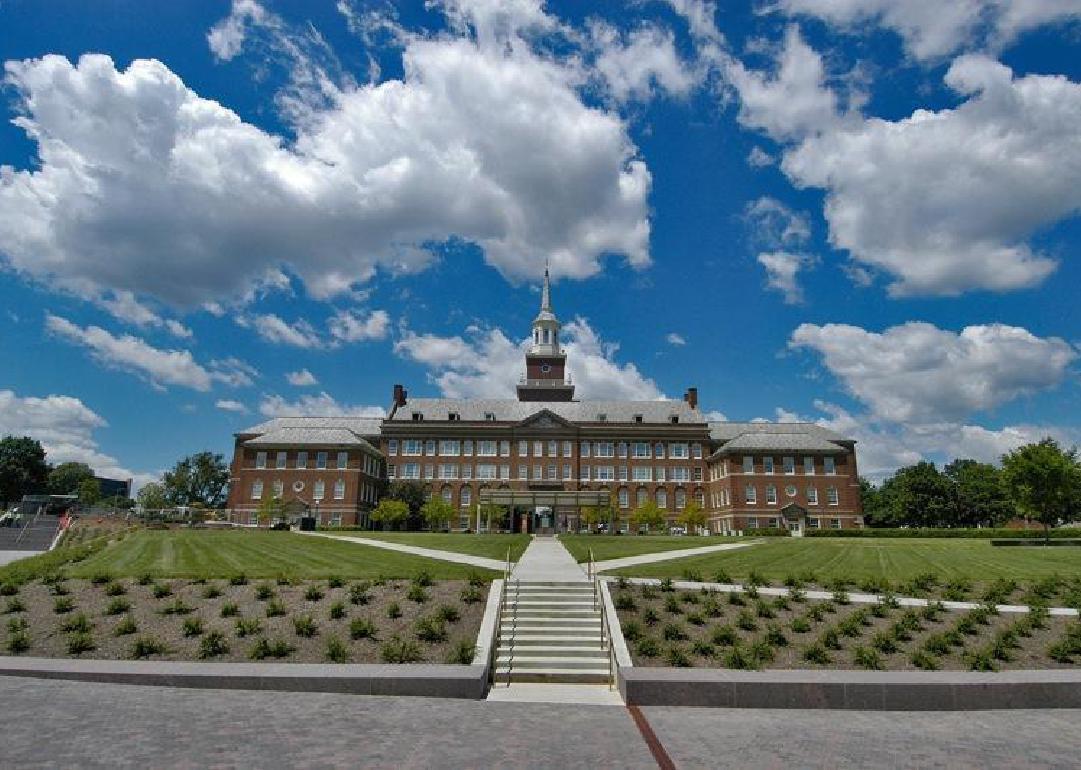 Andrew Higley // Wikimedia Commons
#22. University of Cincinnati
– Location: Cincinnati, Ohio
– Acceptance rate: 76%
– Net price: $22,767
– SAT range: 1120-1330
– Median earnings six years after graduation: $42,300
– Overall rank: #131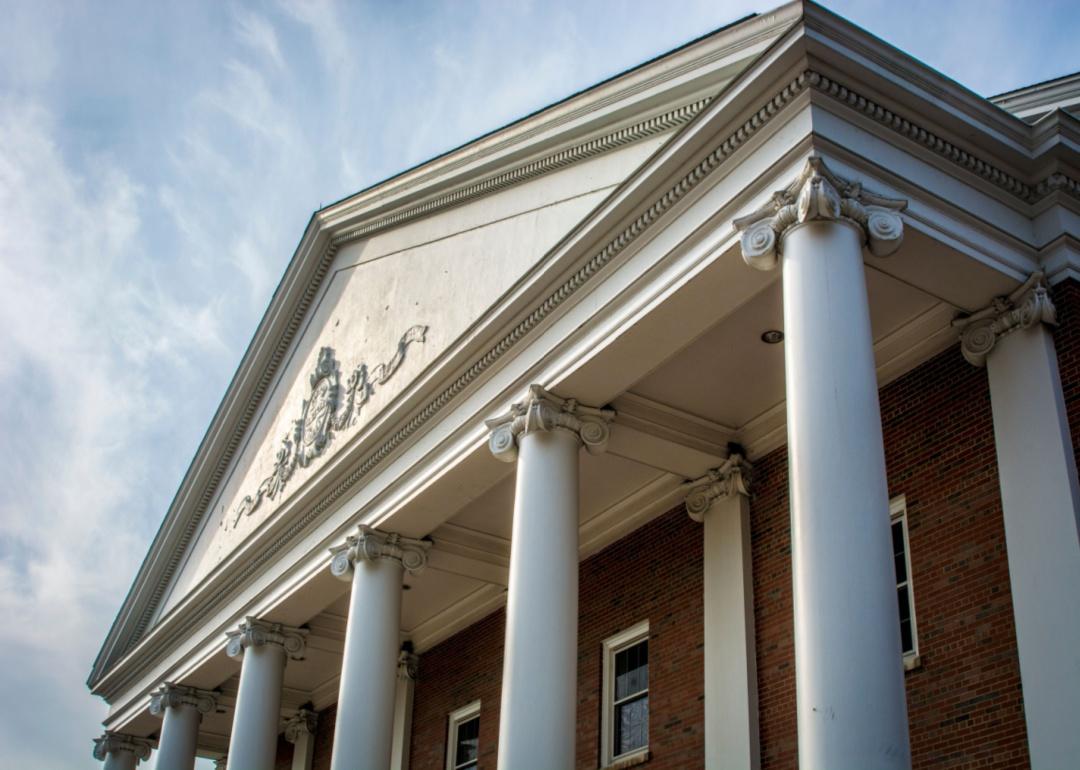 James Casil // Shutterstock
#21. Wheaton College – Illinois
– Location: Wheaton, Illinois
– Acceptance rate: 87%
– Net price: $27,474
– SAT range: 1210-1450
– Median earnings six years after graduation: $48,400
– Overall rank: #125
You may also like: States spending the most and least per student on education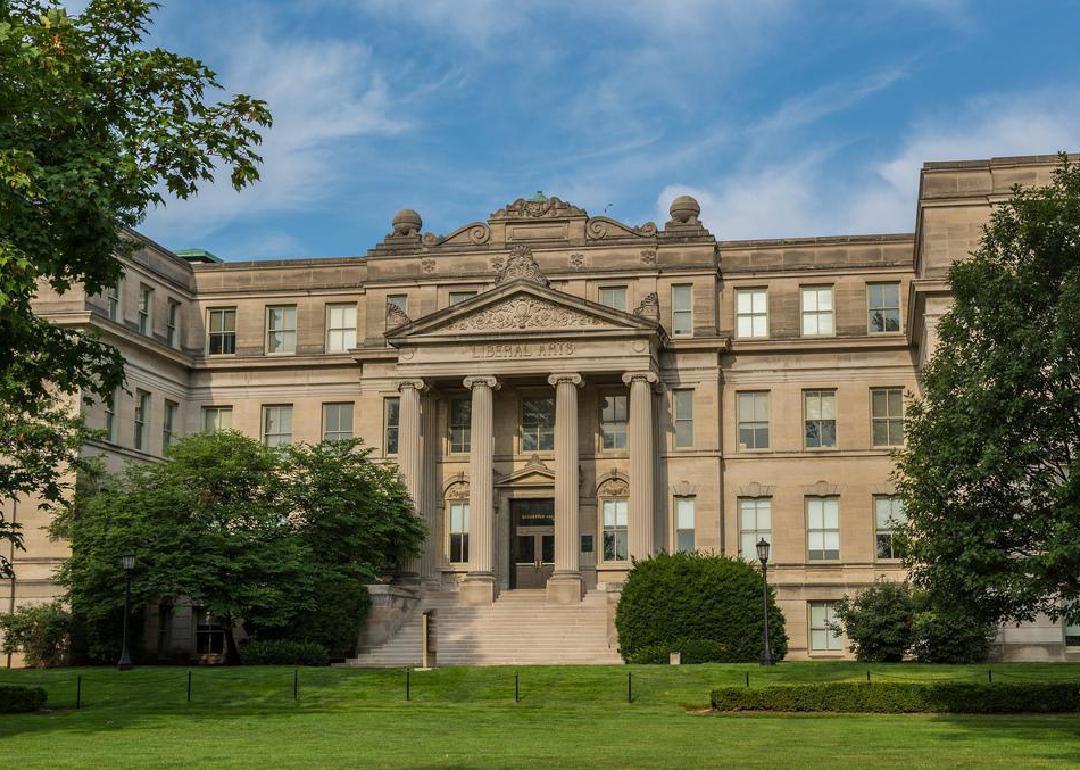 Tony Webster // Wikimedia Commons
#20. University of Iowa
– Location: Iowa City, Iowa
– Acceptance rate: 84%
– Net price: $17,452
– SAT range: 1110-1310
– Median earnings six years after graduation: $51,900
– Overall rank: #123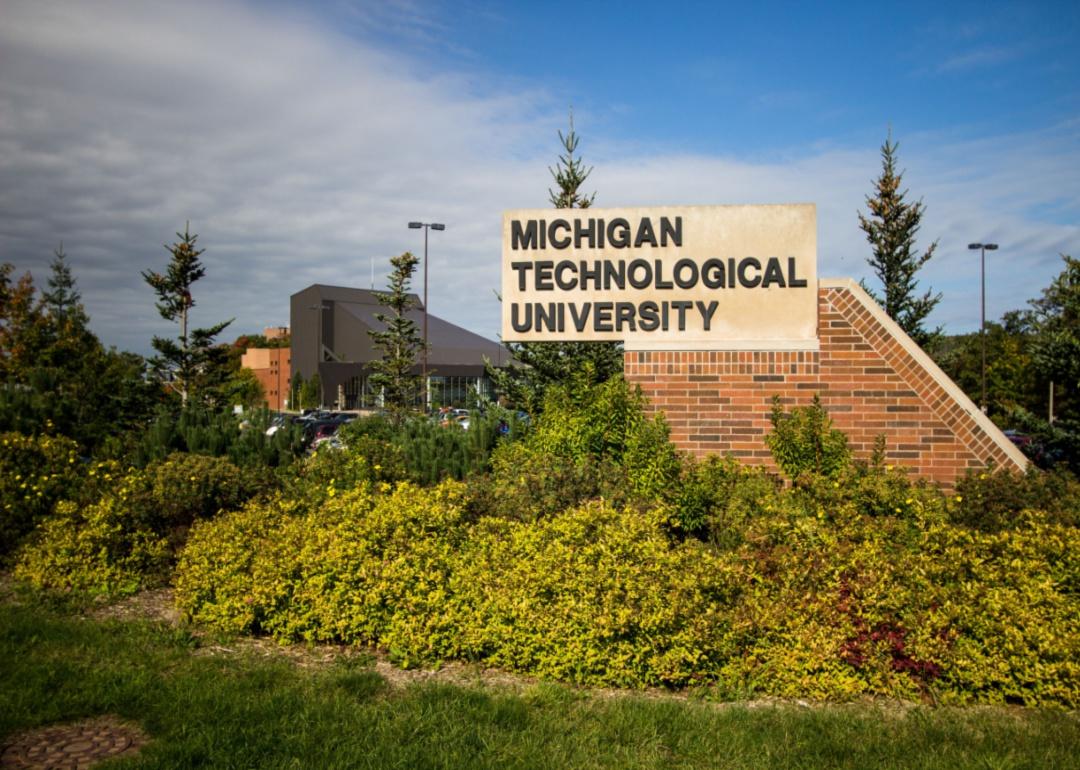 ehrlif // Shutterstock
#19. Michigan Technological University
– Location: Houghton, Michigan
– Acceptance rate: 70%
– Net price: $17,356
– SAT range: 1160-1350
– Median earnings six years after graduation: $66,400
– Overall rank: #114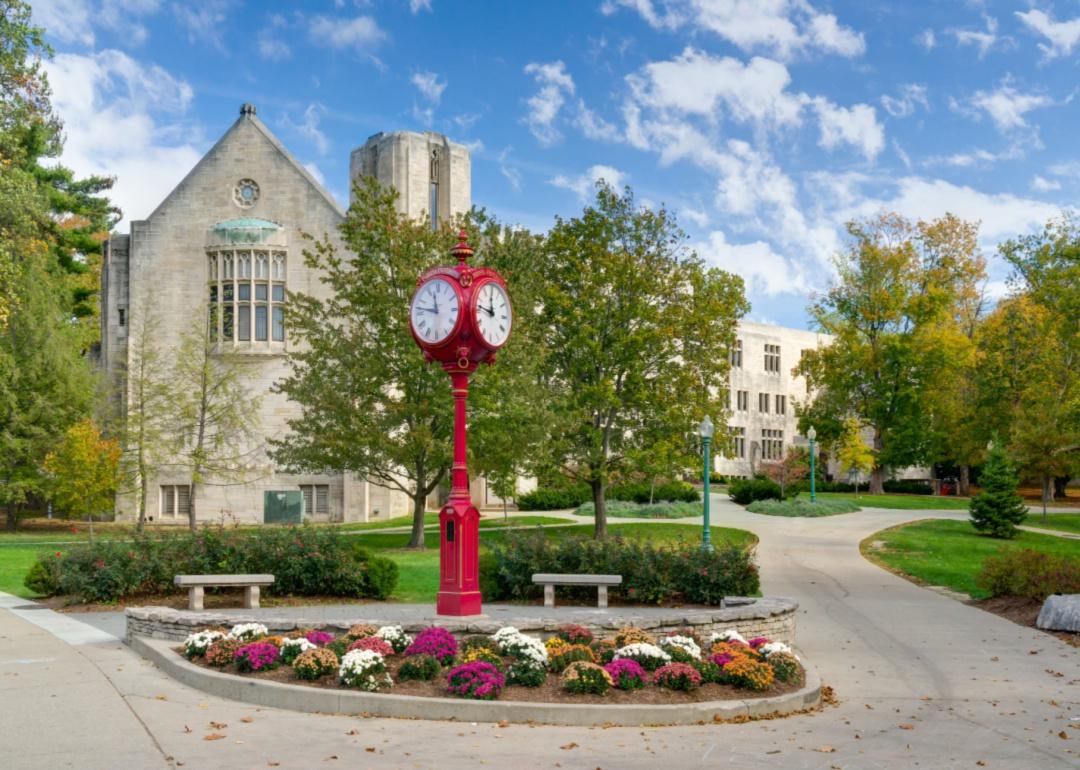 Ken Wolter // Shutterstock
#18. Indiana University – Bloomington
– Location: Bloomington, Indiana
– Acceptance rate: 80%
– Net price: $13,191
– SAT range: 1120-1350
– Median earnings six years after graduation: $47,700
– Overall rank: #113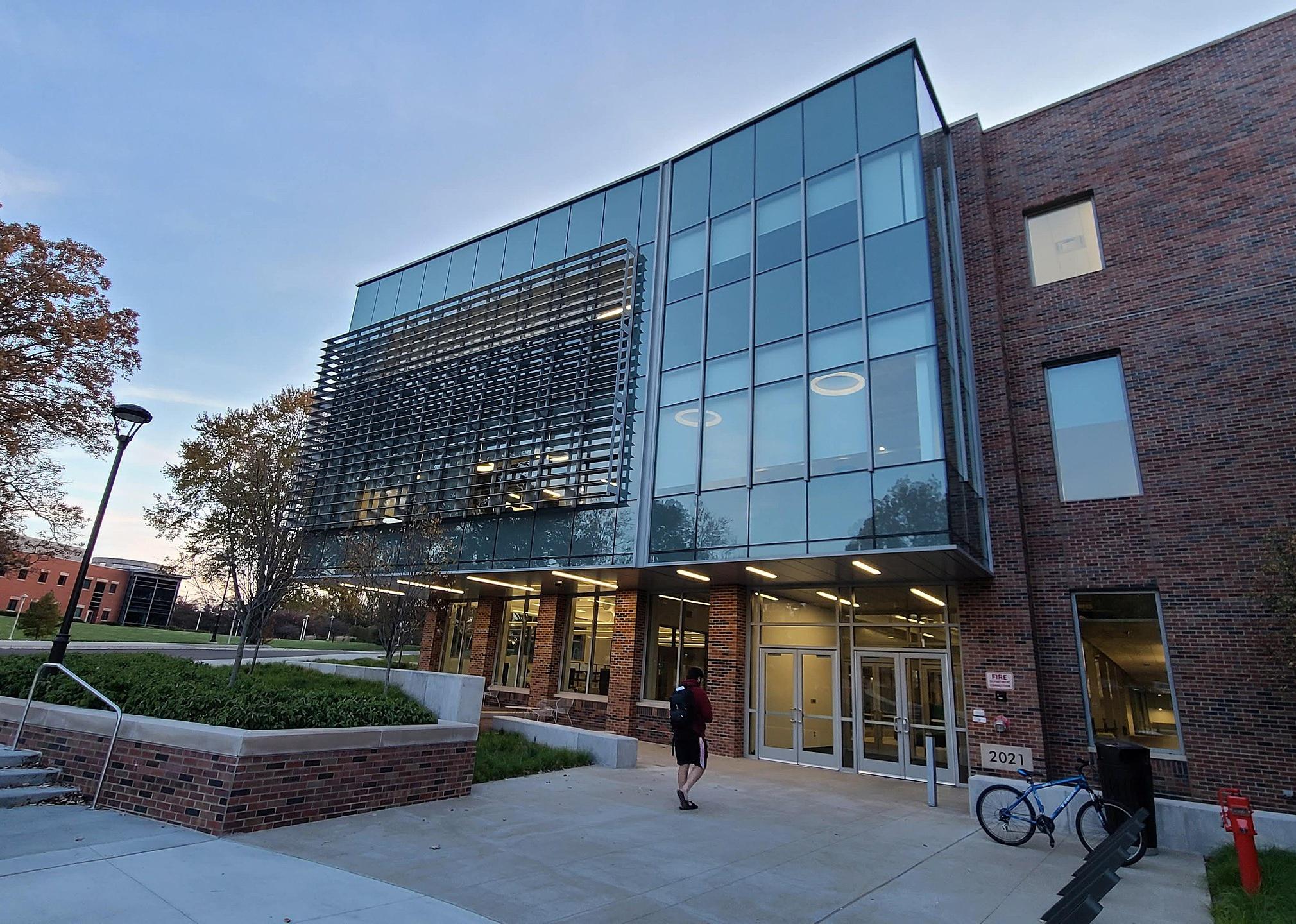 Waterlizard403 // Wikimedia Commons
#17. Rose-Hulman Institute of Technology
– Location: Terre Haute, Indiana
– Acceptance rate: 77%
– Net price: $43,606
– SAT range: 1260-1460
– Median earnings six years after graduation: $80,900
– Overall rank: #109
Arthur Matsuo // Shutterstock
#16. Michigan State University
– Location: East Lansing, Michigan
– Acceptance rate: 76%
– Net price: $16,655
– SAT range: 1100-1300
– Median earnings six years after graduation: $53,600
– Overall rank: #103
You may also like: Best boarding schools in America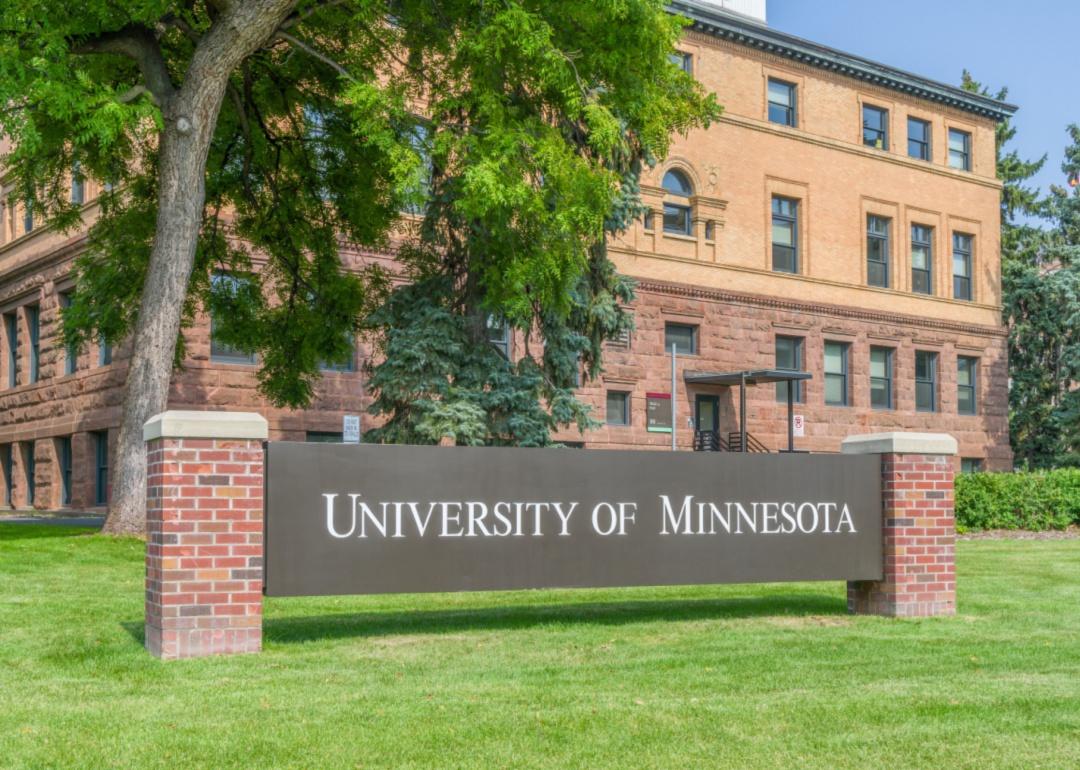 Ken Wolter // Shutterstock
#15. University of Minnesota Twin Cities
– Location: Minneapolis, Minnesota
– Acceptance rate: 70%
– Net price: $17,729
– SAT range: 1240-1460
– Median earnings six years after graduation: $51,900
– Overall rank: #92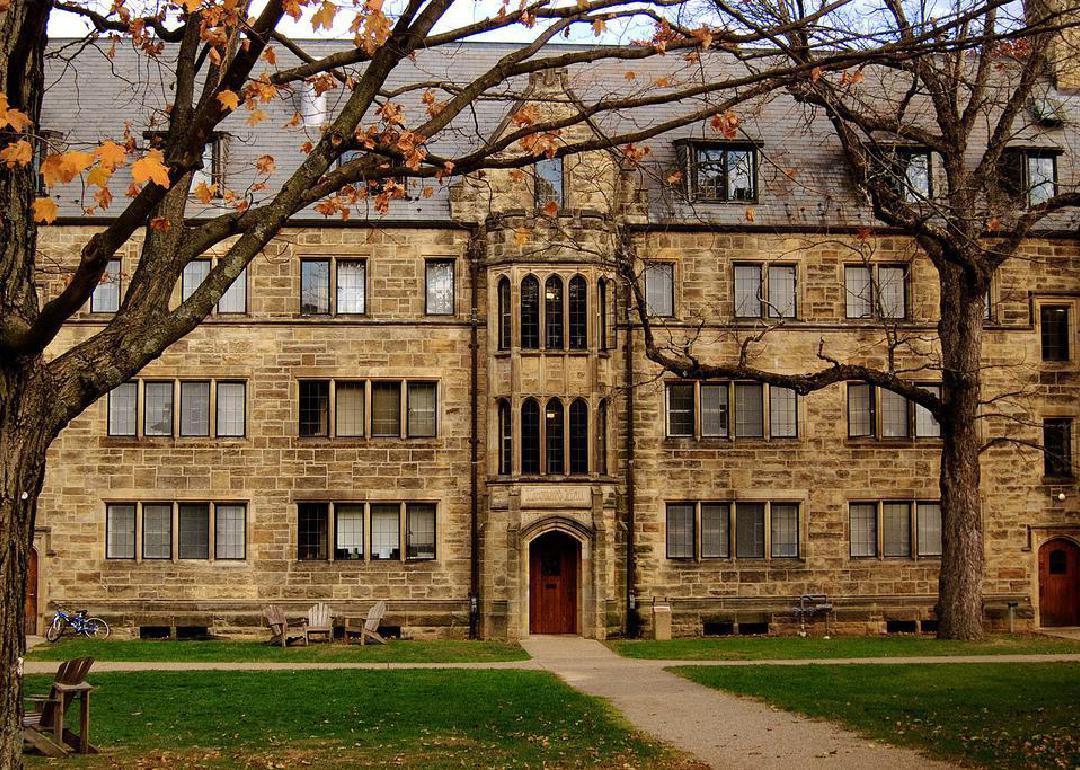 Curt Smith // Wikimedia Commons
#14. Kenyon College
– Location: Gambier, Ohio
– Acceptance rate: 37%
– Net price: $40,862
– SAT range: 1280-1460
– Median earnings six years after graduation: $48,700
– Overall rank: #87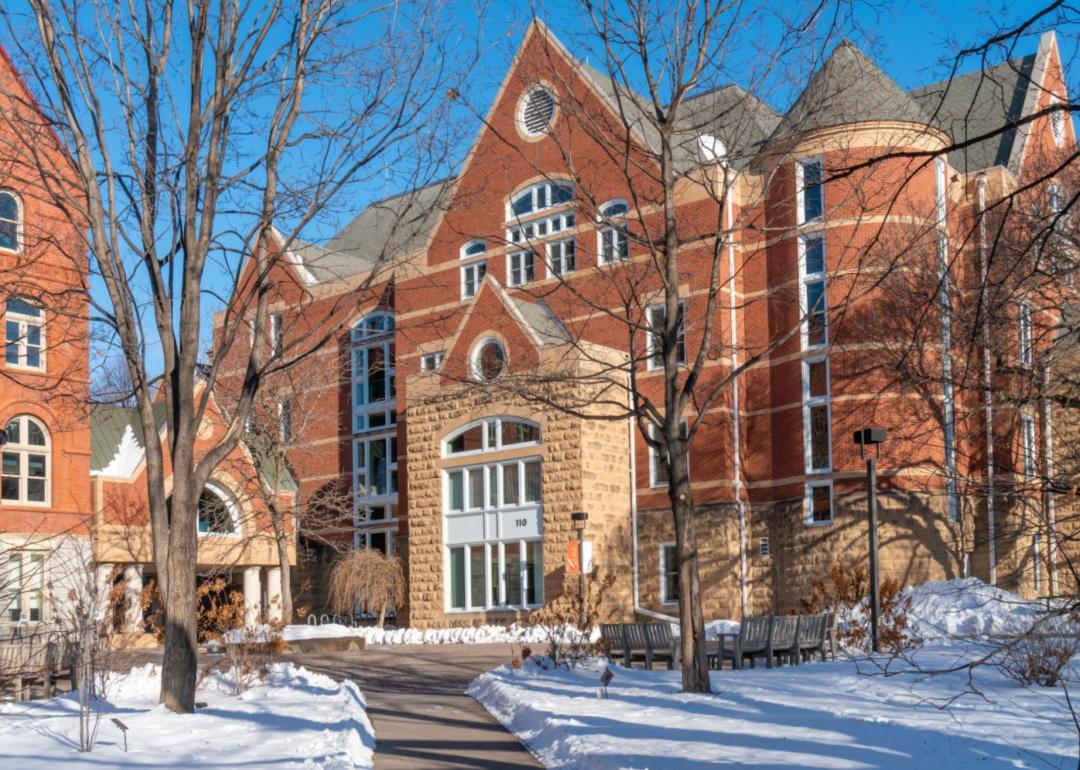 Ken Wolter // Shutterstock
#13. Macalester College
– Location: Saint Paul, Minnesota
– Acceptance rate: 39%
– Net price: $35,589
– SAT range: 1280-1450
– Median earnings six years after graduation: $47,600
– Overall rank: #84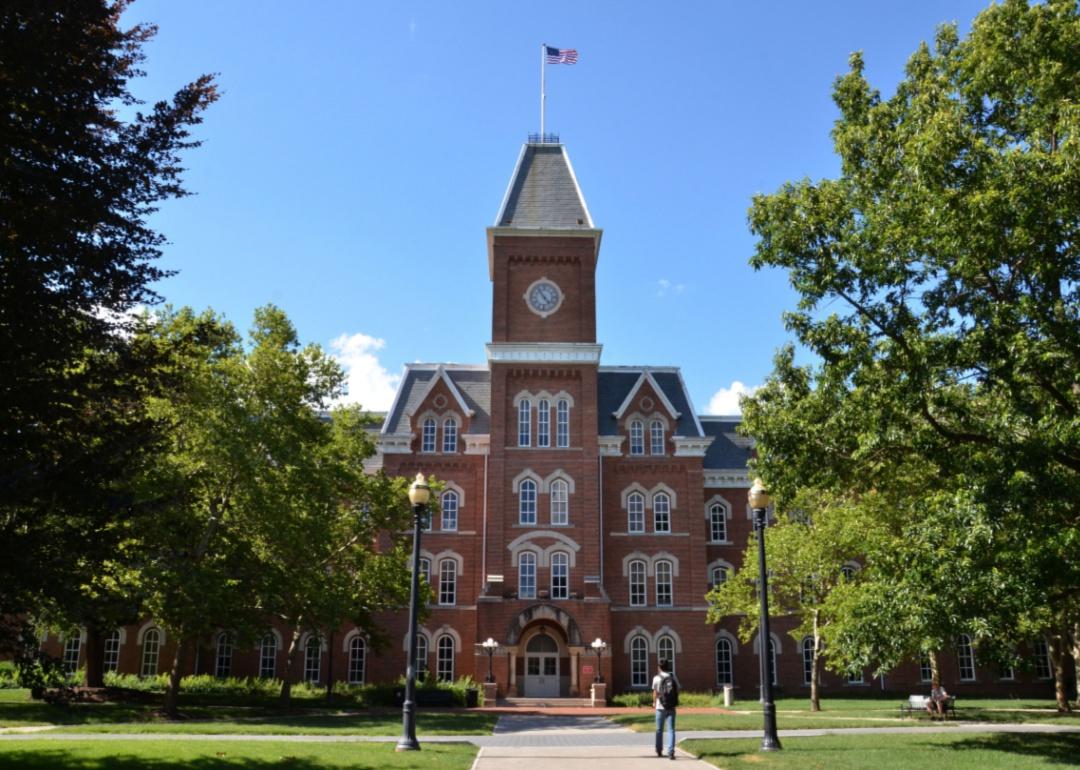 Susan Montgomery // Shutterstock
#12. The Ohio State University
– Location: Columbus, Ohio
– Acceptance rate: 68%
– Net price: $18,884
– SAT range: 1210-1430
– Median earnings six years after graduation: $46,100
– Overall rank: #80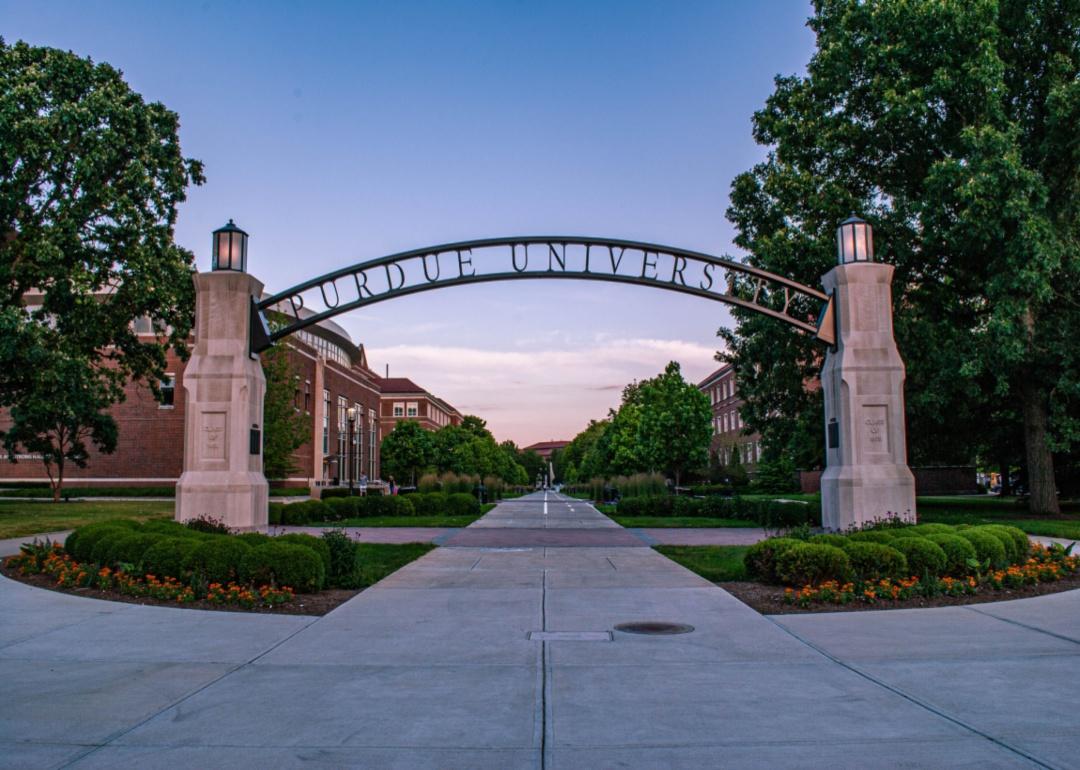 mrpotato101 // Shutterstock
#11. Purdue University
– Location: West Lafayette, Indiana
– Acceptance rate: 67%
– Net price: $12,294
– SAT range: 1170-1420
– Median earnings six years after graduation: $55,100
– Overall rank: #79
You may also like: How student debt has grown in every state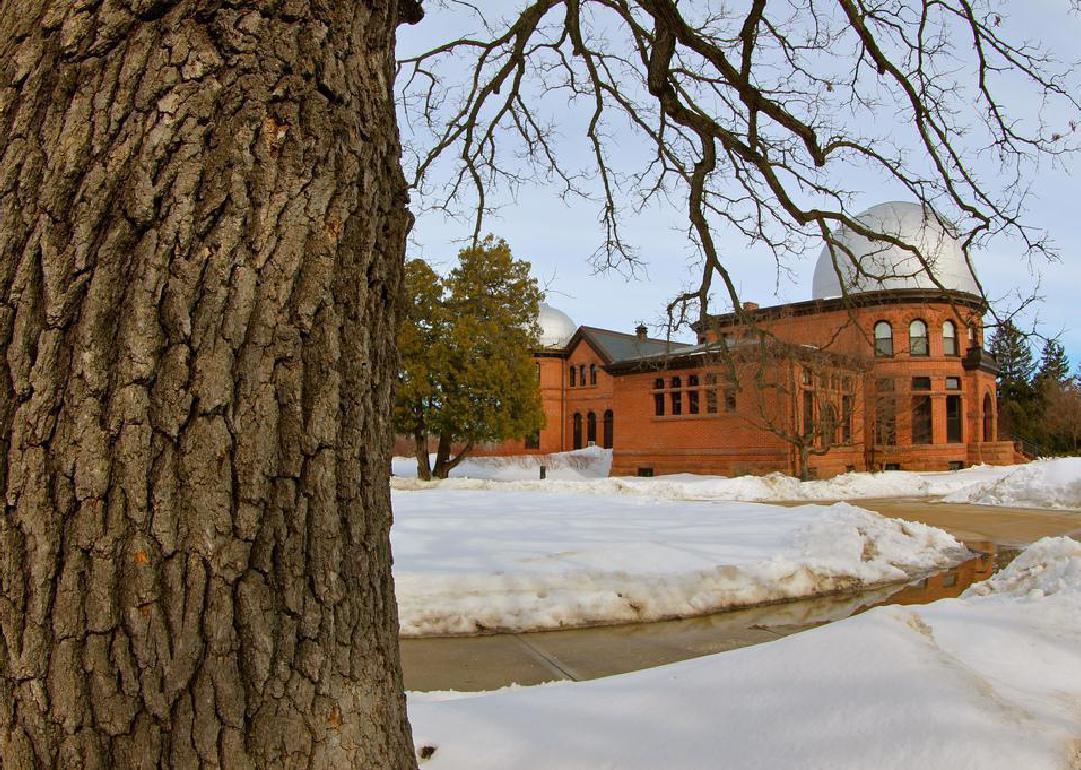 Roy Luck // Wikimedia Commons
#10. Carleton College
– Location: Northfield, Minnesota
– Acceptance rate: 21%
– Net price: $30,843
– SAT range: 1330-1520
– Median earnings six years after graduation: $54,200
– Overall rank: #77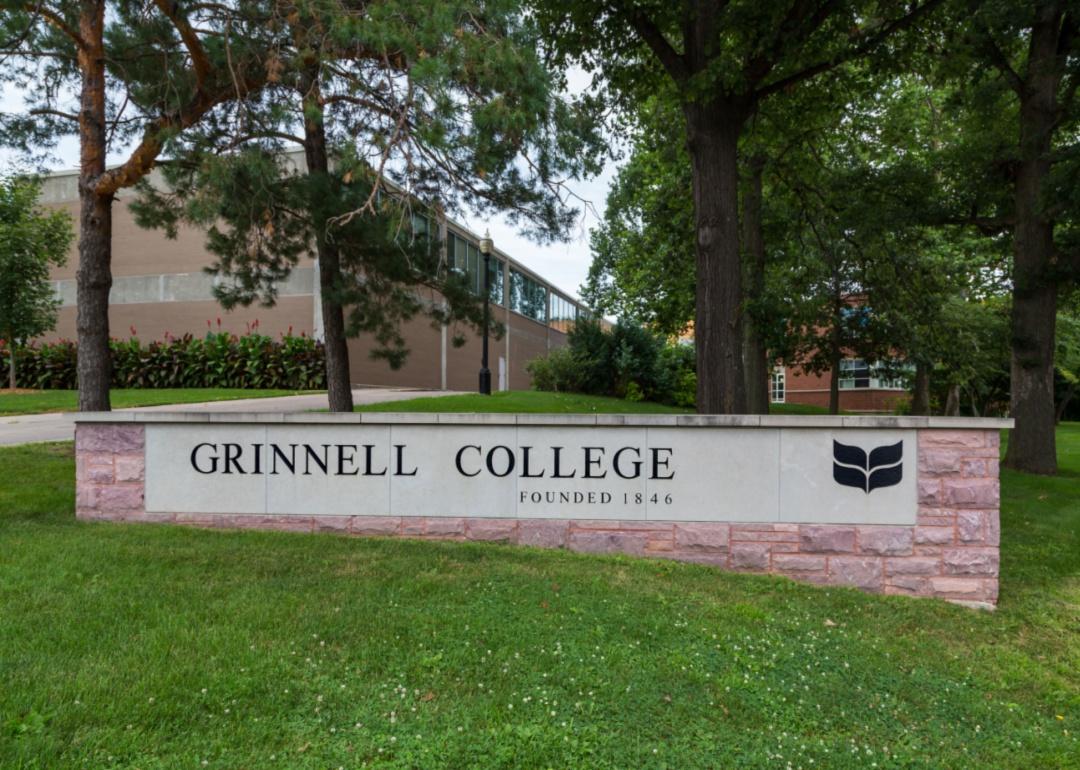 Ken Wolter // Shutterstock
#9. Grinnell College
– Location: Grinnell, Iowa
– Acceptance rate: 19%
– Net price: $32,091
– SAT range: 1370-1540
– Median earnings six years after graduation: $49,100
– Overall rank: #73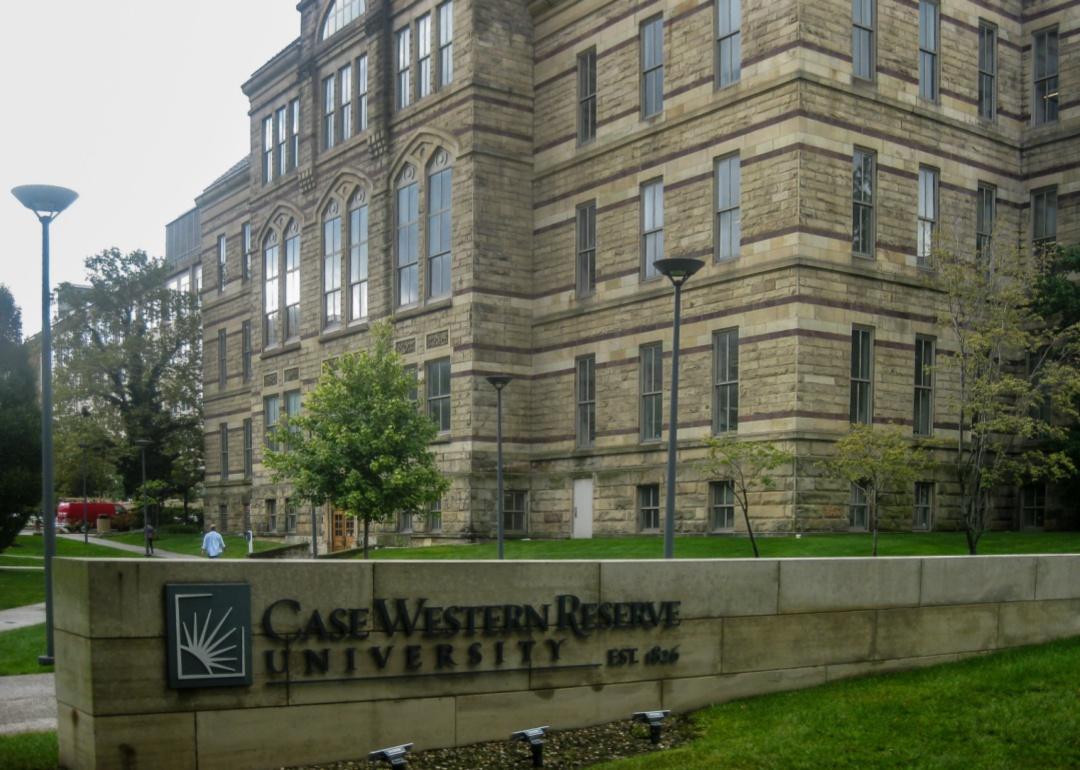 Kim Willems // Shutterstock
#8. Case Western Reserve University
– Location: Cleveland, Ohio
– Acceptance rate: 30%
– Net price: $36,002
– SAT range: 1340-1520
– Median earnings six years after graduation: $74,600
– Overall rank: #65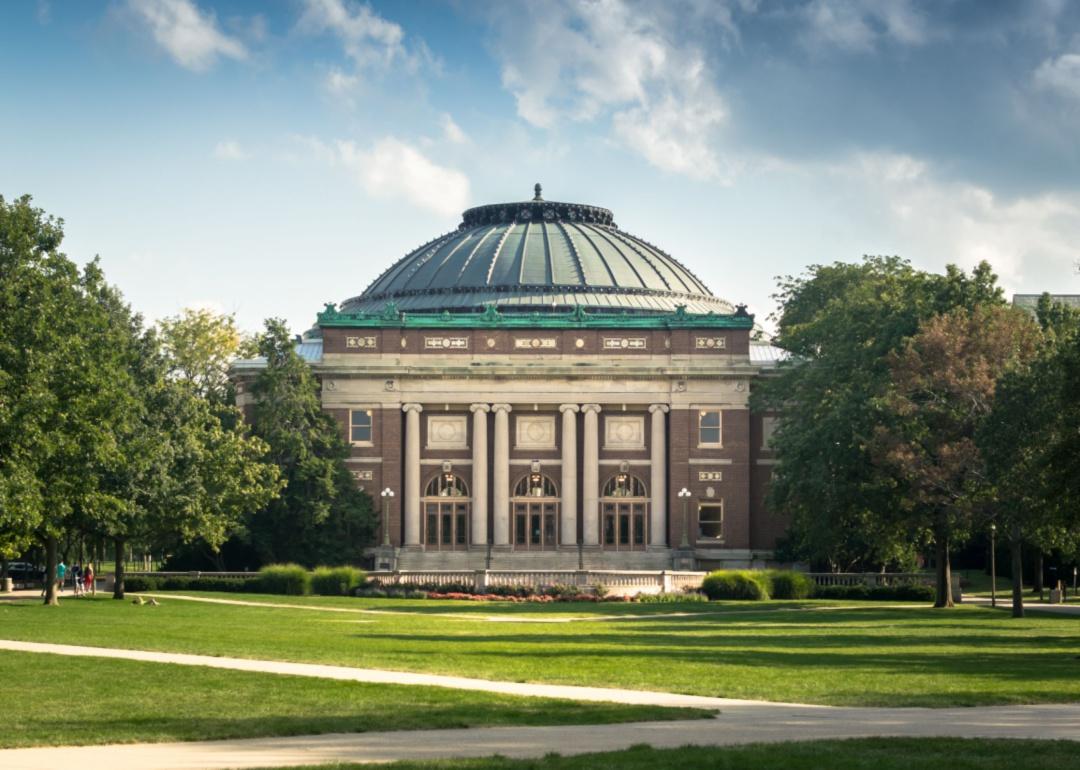 tzm23 // Shutterstock
#7. University of Illinois Urbana-Champaign
– Location: Urbana, Illinois
– Acceptance rate: 63%
– Net price: $13,517
– SAT range: 1200-1460
– Median earnings six years after graduation: $61,500
– Overall rank: #59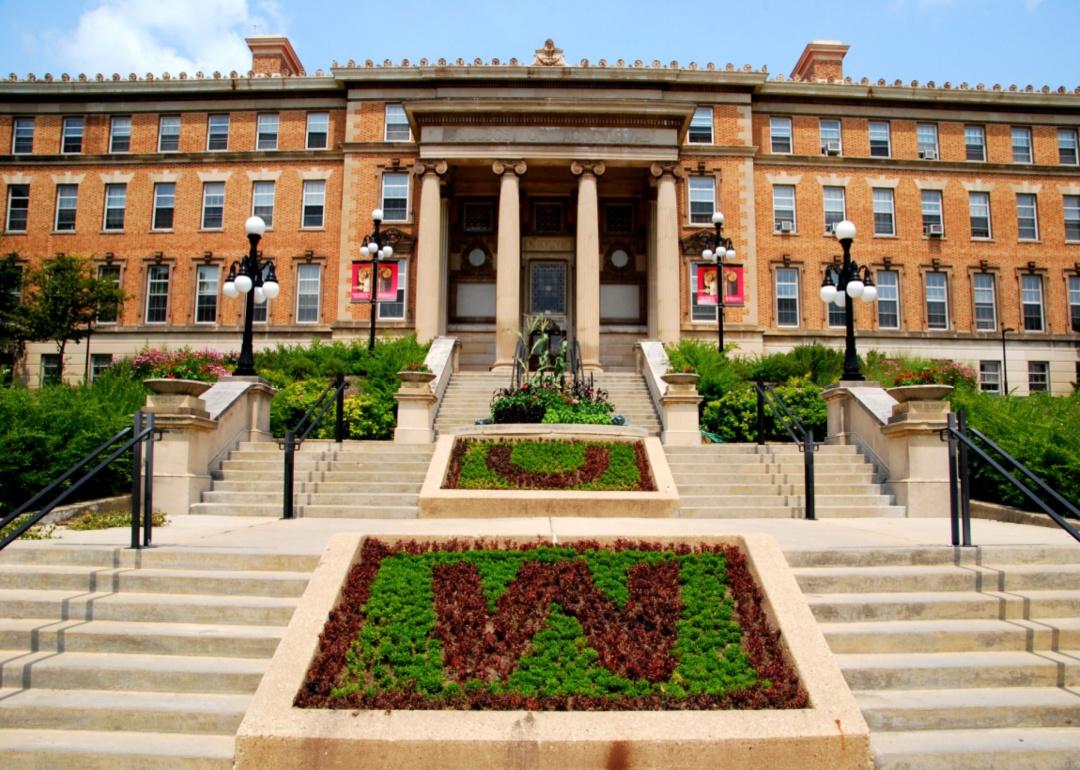 Youngryand // Shutterstock
#6. University of Wisconsin
– Location: Madison, Wisconsin
– Acceptance rate: 57%
– Net price: $14,030
– SAT range: 1260-1460
– Median earnings six years after graduation: $56,200
– Overall rank: #53
You may also like: 50 best college movies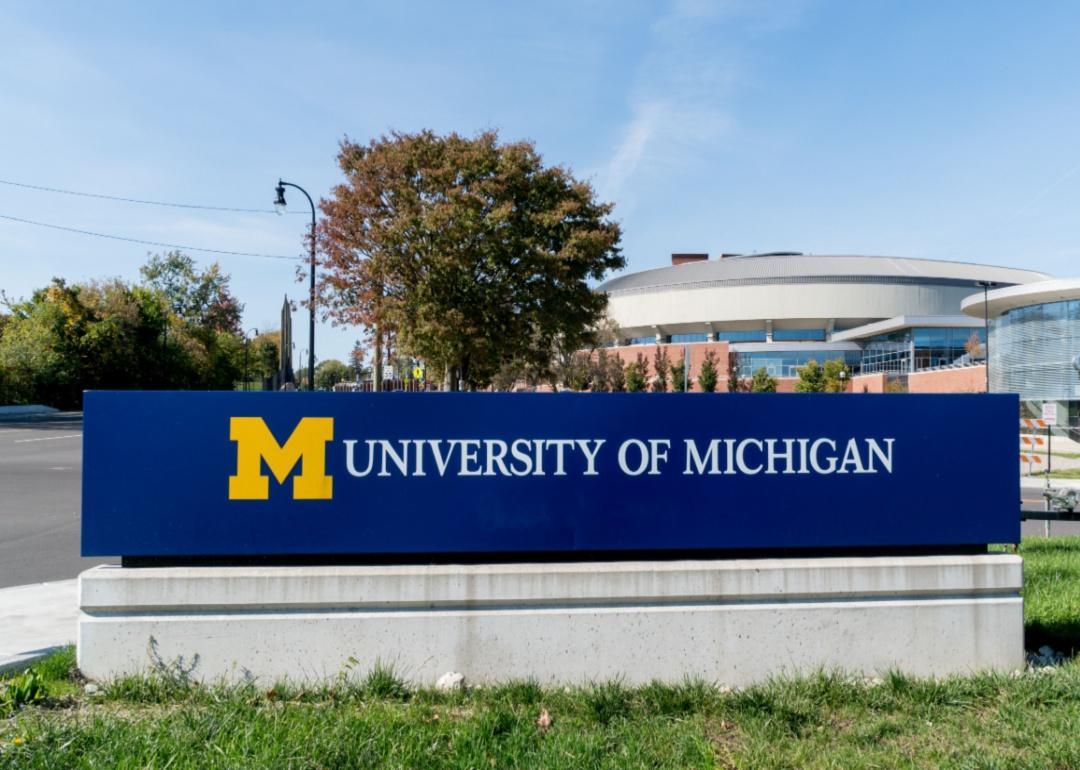 Ken Wolter // Shutterstock
#5. University of Michigan – Ann Arbor
– Location: Ann Arbor, Michigan
– Acceptance rate: 26%
– Net price: $17,832
– SAT range: 1340-1520
– Median earnings six years after graduation: $63,400
– Overall rank: #25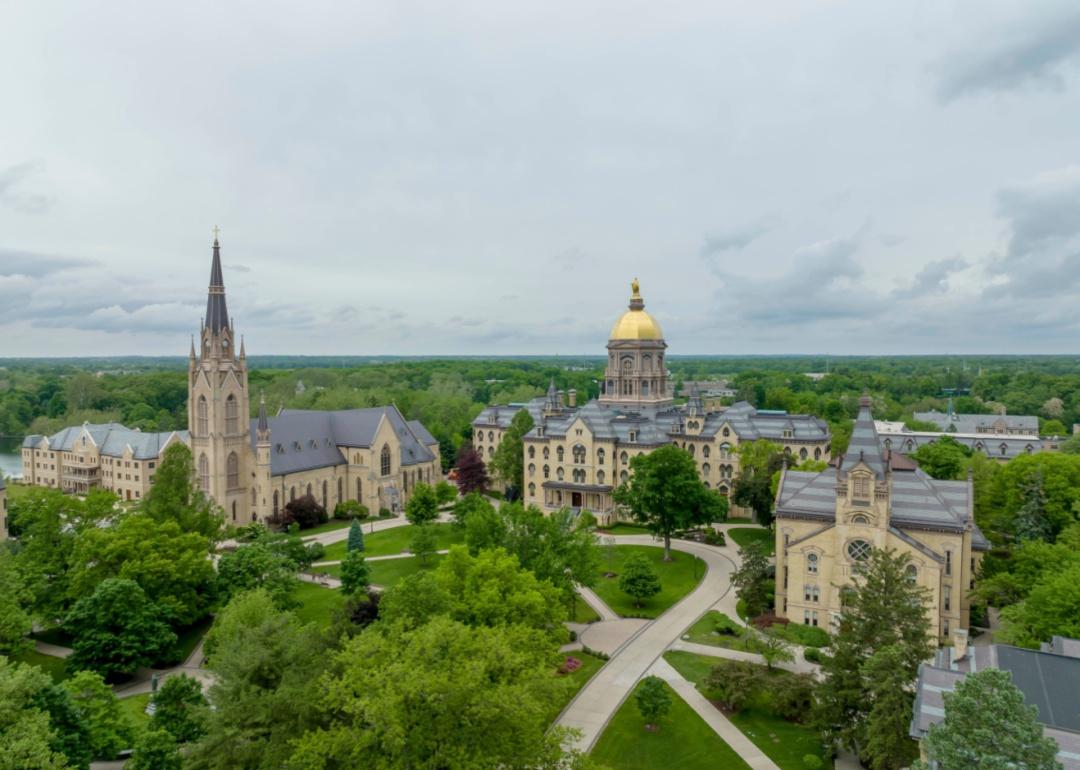 Grindstone Media Group // Shutterstock
#4. University of Notre Dame
– Location: Notre Dame, Indiana
– Acceptance rate: 19%
– Net price: $29,981
– SAT range: 1400-1550
– Median earnings six years after graduation: $78,400
– Overall rank: #19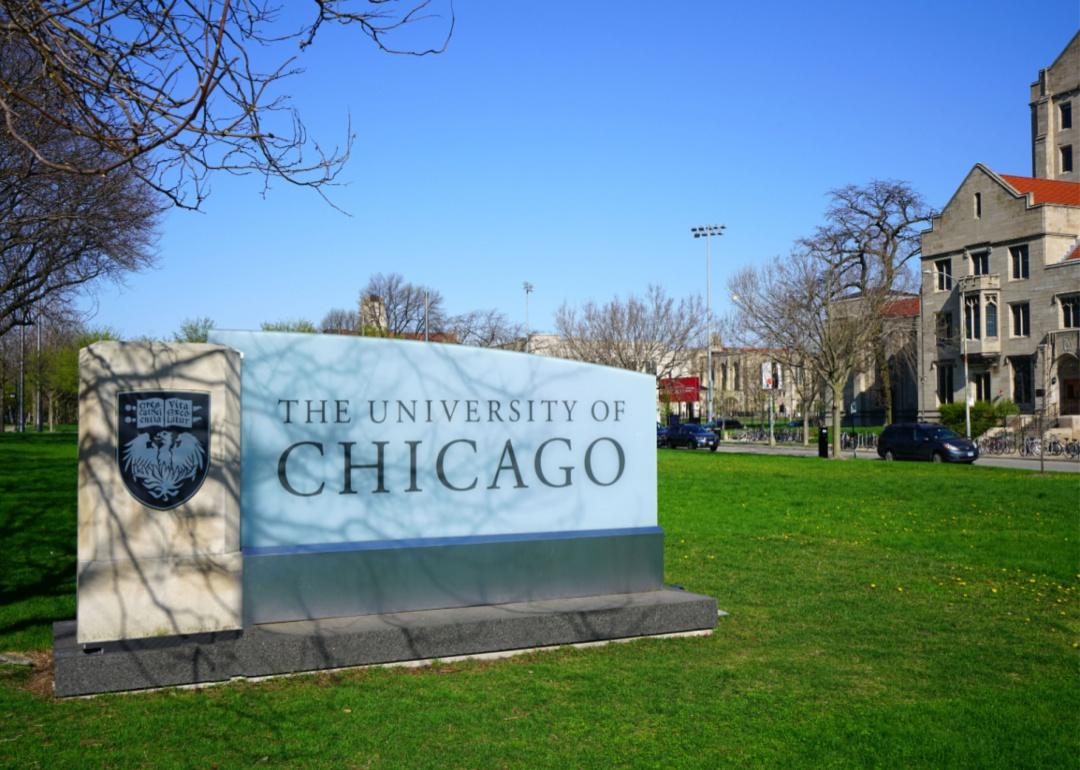 EQRoy // Shutterstock
#3. University of Chicago
– Location: Chicago, Illinois
– Acceptance rate: 7%
– Net price: $36,584
– SAT range: 1500-1570
– Median earnings six years after graduation: $68,100
– Overall rank: #16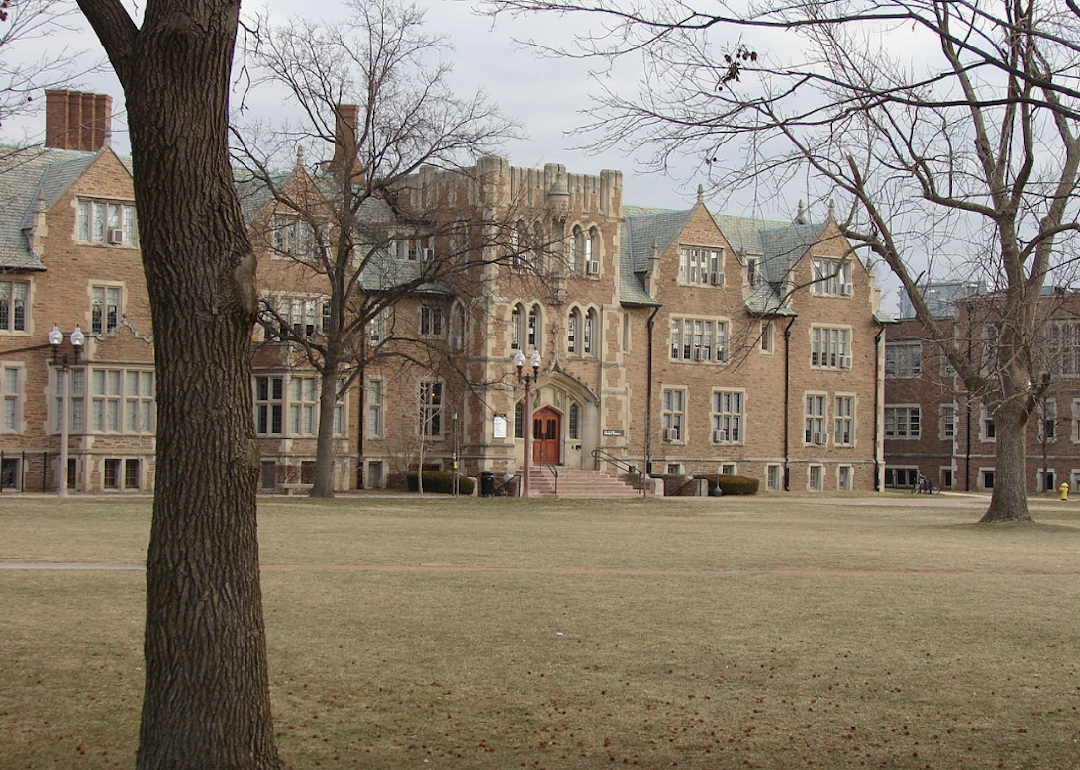 Unknown // Wikimedia Commons
#2. Washington University in St. Louis
– Location: Saint Louis, Missouri
– Acceptance rate: 16%
– Net price: $27,233
– SAT range: 1480-1560
– Median earnings six years after graduation: $70,100
– Overall rank: #15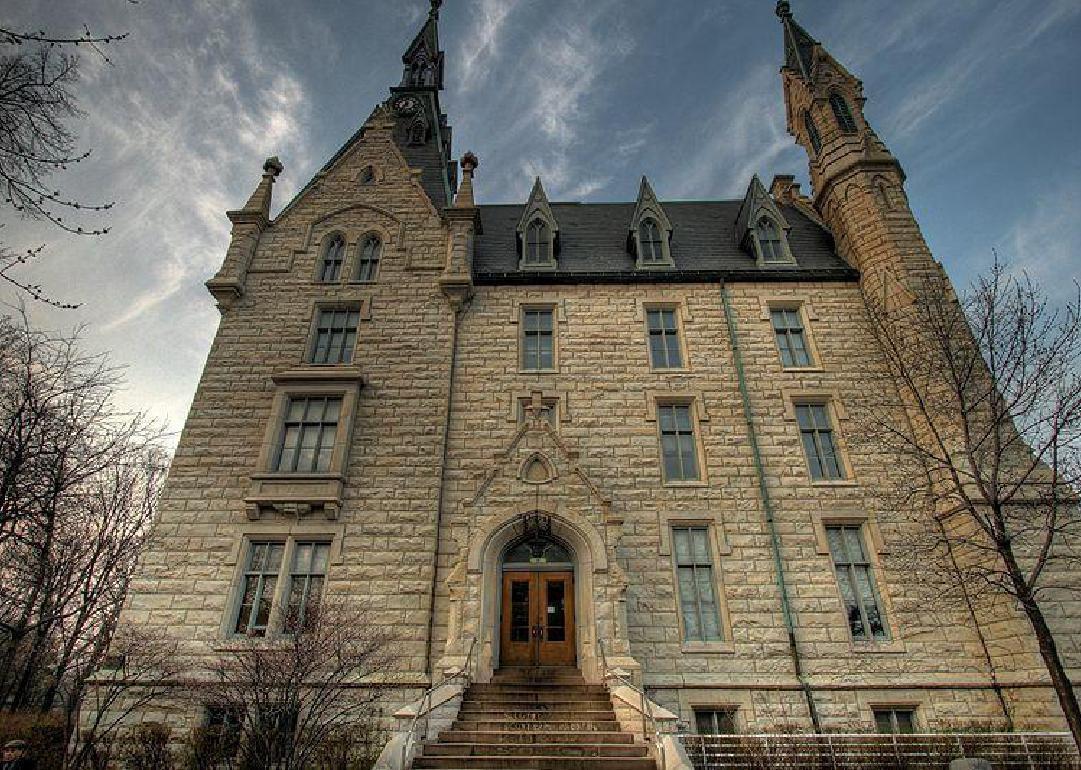 Madcoverboy // Wikimedia Commons
#1. Northwestern University
– Location: Evanston, Illinois
– Acceptance rate: 9%
– Net price: $28,344
– SAT range: 1430-1550
– Median earnings six years after graduation: $69,000
– Overall rank: #14
"
You may also like: Most expensive colleges—and what students actually pay
More Stacker National