10 US universities with the most graduates in multicultural education master's programs
Published 4:30 pm Tuesday, February 28, 2023

Mike Liu // Shutterstock
10 US universities with the most graduates in multicultural education master's programs
Non-native English speakers are the fastest-growing population within American schools. As of 2020, there were an estimated 4.9 million children enrolled in schools across the country still learning the English language.
Some areas, particularly the South and Midwest, had nearly zero non-native English-speaking students a decade ago. This marked shift in the student population has necessitated teachers that are specially equipped to address the unique cultural and linguistic needs of language-diverse students.
Teachercertification.com used data from the Department of Education to see which colleges graduated the most students with master's degrees for teaching bilingual, multilingual, and multicultural education, based on data from the 2018-19 academic year. Ties were broken according to the share of graduate students within this concentration. (Numbers were gleaned from the data point for "Bilingual, Multilingual, and Multicultural Education.")
Schools are increasingly recognizing the benefits of offering bilingual education, in which students learn and are taught additional subjects in a foreign language. This pedagogical approach has been shown to improve student performance in not only language acquisition, but cognitive abilities overall. Additionally, it promotes cultural literacy and cross-cultural understanding among students of different backgrounds.
Aptitude for transcultural empathy is perhaps more important now than ever before, as debates rage over the relative merits and perceived dangers of the curriculum for the Advanced Placement course in African American studies. School districts across the country are torn over whether or not to include cultural or ethnic studies that could be labeled as teaching critical race theory—an academic framework used to analyze systemic racism in U.S. history—in the classroom.
The programs listed here are designed to equip incoming teachers to address these issues with their students, and, in turn, contribute to the development of a nationwide student body able to engage in these debates meaningfully and from experience.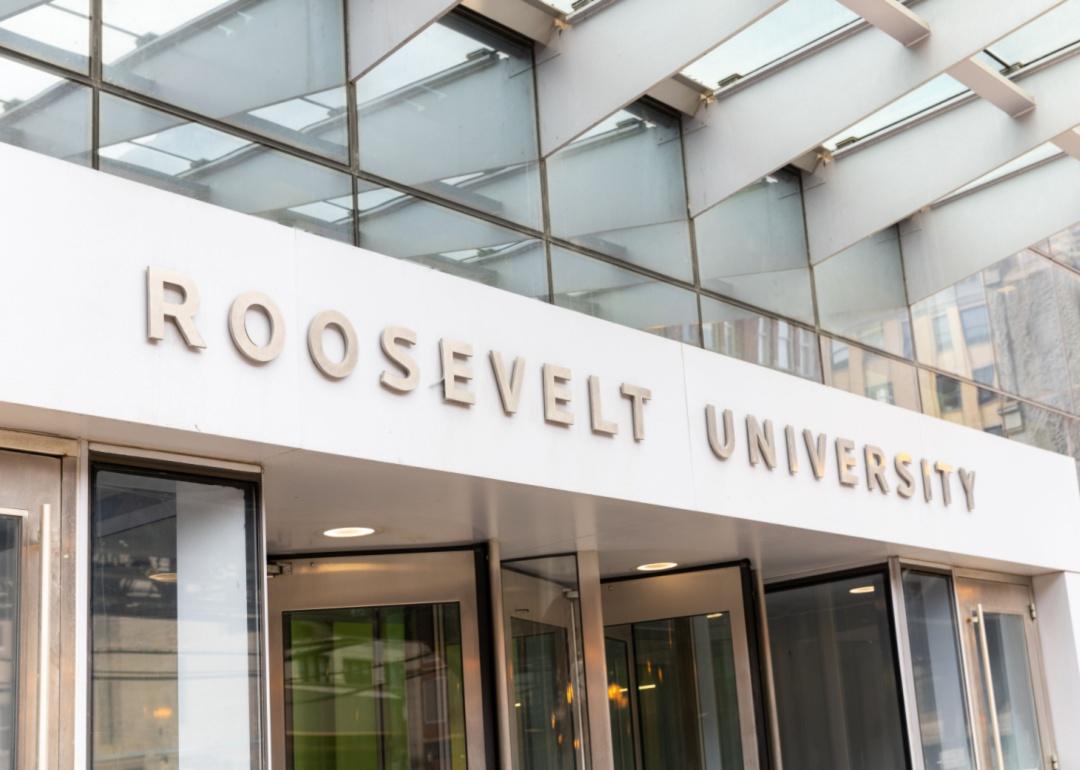 Hendrickson Photography // Shutterstock
#10. Roosevelt University, Illinois
– Students completing program: 21
– Total master's degree students: 770
Graduate students at Roosevelt University can pursue a Master's in Dual Language Teacher Leadership, which trains already-licensed teachers to make their classrooms inclusive of dual language education. Others can choose the M.A. in Second Language Special Education, which has the benefit of addressing two underserved populations. The program is designed to "fill an enormous need for teachers who can address the needs of students who are learning English while facing other learning and behavioral challenges."
Culturally inclusive education is currently under scrutiny in Illinois, after Rep. Marjorie Taylor Greene, R-Ga., inaccurately claimed that one elementary school in the state had received $5.1 billion to teach "equity and diversity" during a congressional hearing held on Feb. 1, 2023. In reality, that money was granted to Illinois under the COVID-19 relief fund in 2021 and was distributed to more than 800 school districts.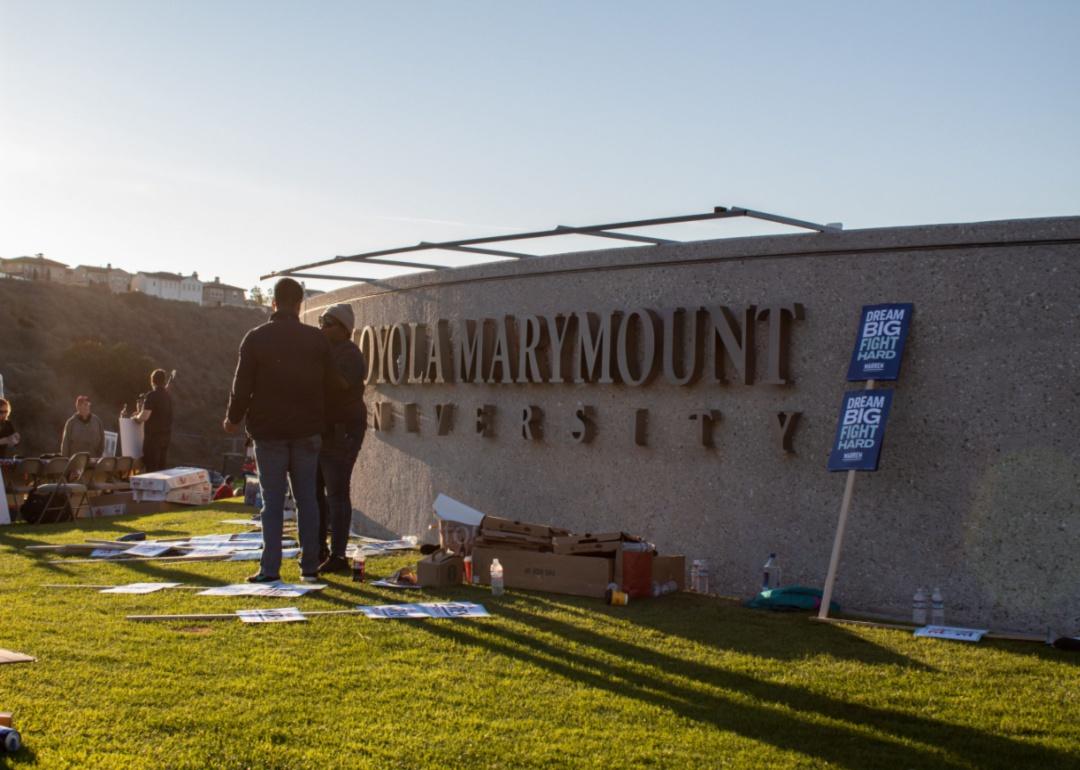 Kevin McGovern // Shutterstock
#9. Loyola Marymount University, California
– Students completing program: 21
– Total master's degree students: 554
Loyola Marymount University's credential in Bilingual Teacher Education allows graduate students to focus on either the Chinese or Spanish language. Students can approach the program in two ways—either in combination with a new teaching credential or as a supplement to an existing teaching degree they have already earned.
The university sits in a fairly progressive state in terms of implementing multicultural studies into public schools. In 2019, Gov. Gavin Newsom proposed mandated ethnic studies for all public schools beginning in 2030, following the veto of a previous proposal that was criticized for employing jargon as well as antisemitic overtones. LMU also offers degrees in Asian and Pacific Studies and Chicana/o and Latina/o Studies.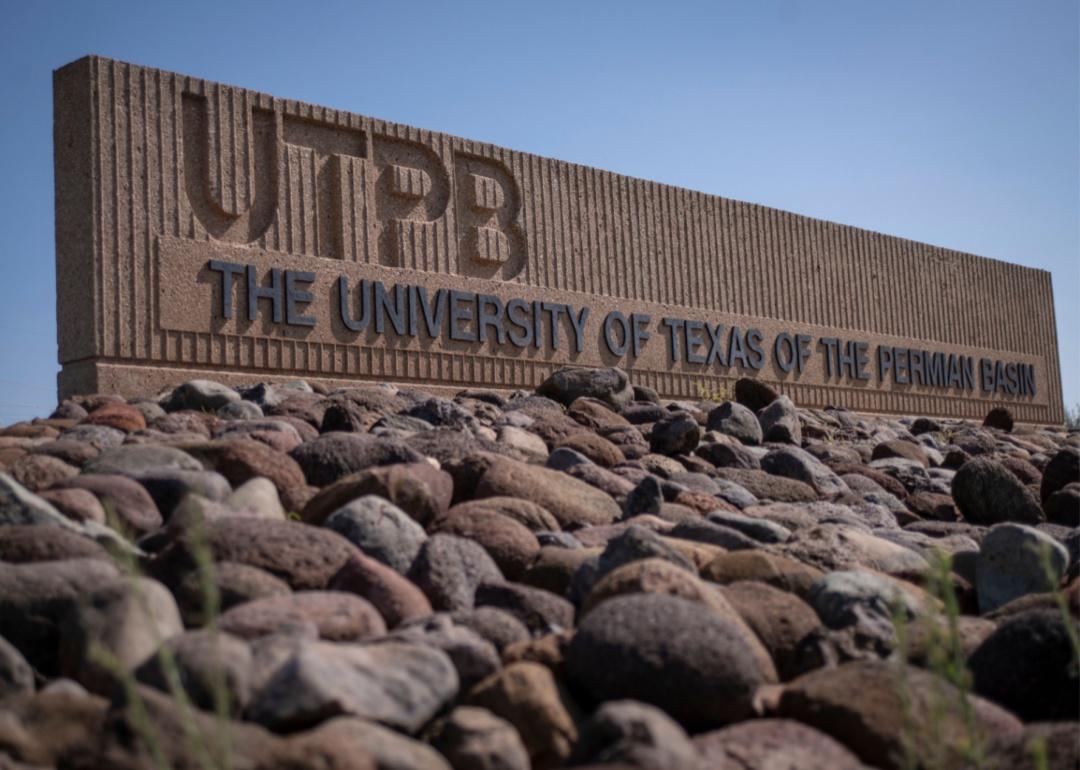 University of College // Shutterstock
#8. The University of Texas – Permian Basin, Texas
– Students completing program: 23
– Total master's degree students: 42
Students within the Bilingual and/or English as a Second Language program can achieve a master's degree following either of two tracks—bilingual or ESL. The bilingual track is geared towards proficient Spanish speakers who anticipate teaching within bilingual learning environments.
The ESL track, on the other hand, equips future educators to teach students who are non-native English speakers. Both tracks make a point of focusing on "cultural diversity [and] philosophical perspectives on teaching and learning," and "historical and political trends of bilingual and ESL education." Such a culturally sensitive curriculum is apt for Texas, where school populations are majority Hispanic.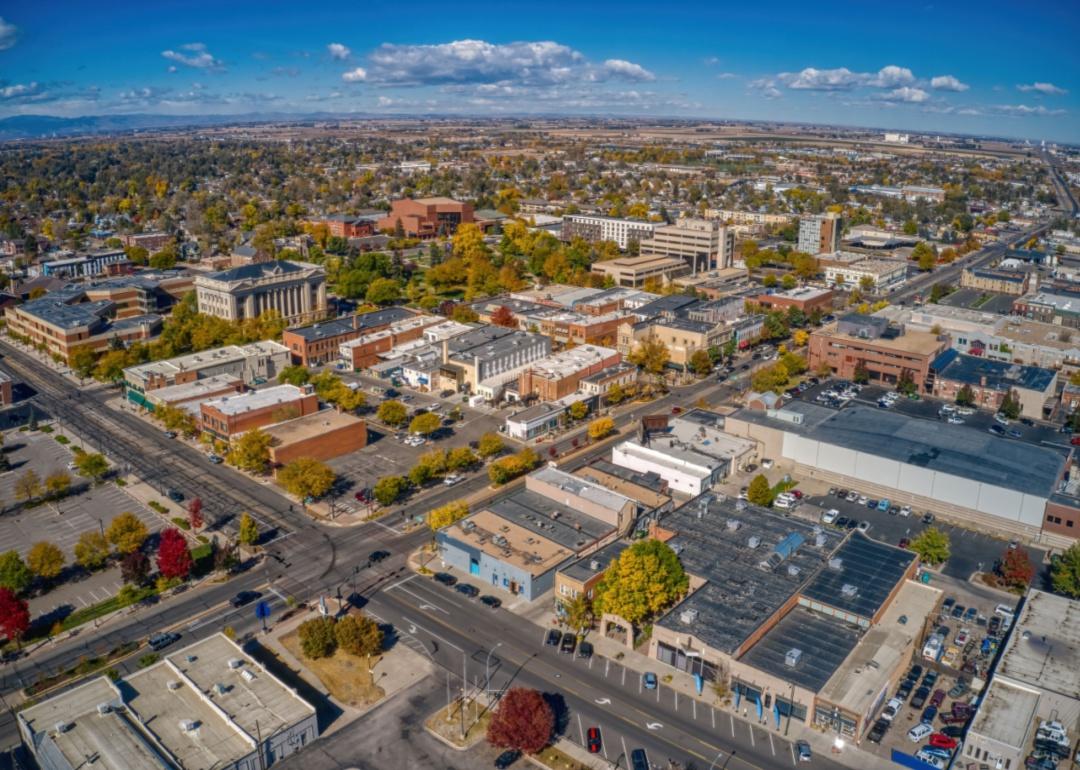 Jacob Boomsma // Shutterstock
#7. University of Northern Colorado, Colorado
– Students completing program: 24
– Total master's degree students: 590
The University of Northern Colorado offers an impressive range of culturally inclusive education programs. Graduates can seek a master's degree, endorsement, or certificate in Culturally and Linguistically Diverse Education, which is geared toward meeting the needs of bilingual students. Students can also pursue a state-recognized endorsement as a Culturally and Linguistically Diverse Bilingual Education Specialist for K-12.
Within the M.A. in Foreign Languages degree program, students can choose a concentration in Spanish teaching, covering teaching strategies and knowledge of Spanish-speaking cultures. Similarly, the M.A. in Multilingual Education offers a concentration in Teaching English to Speakers of Other Languages, or TESOL. Finally, the graduate certificate in TESOL prepares educators to either teach English as a foreign language in international settings or English as a second language within the U.S.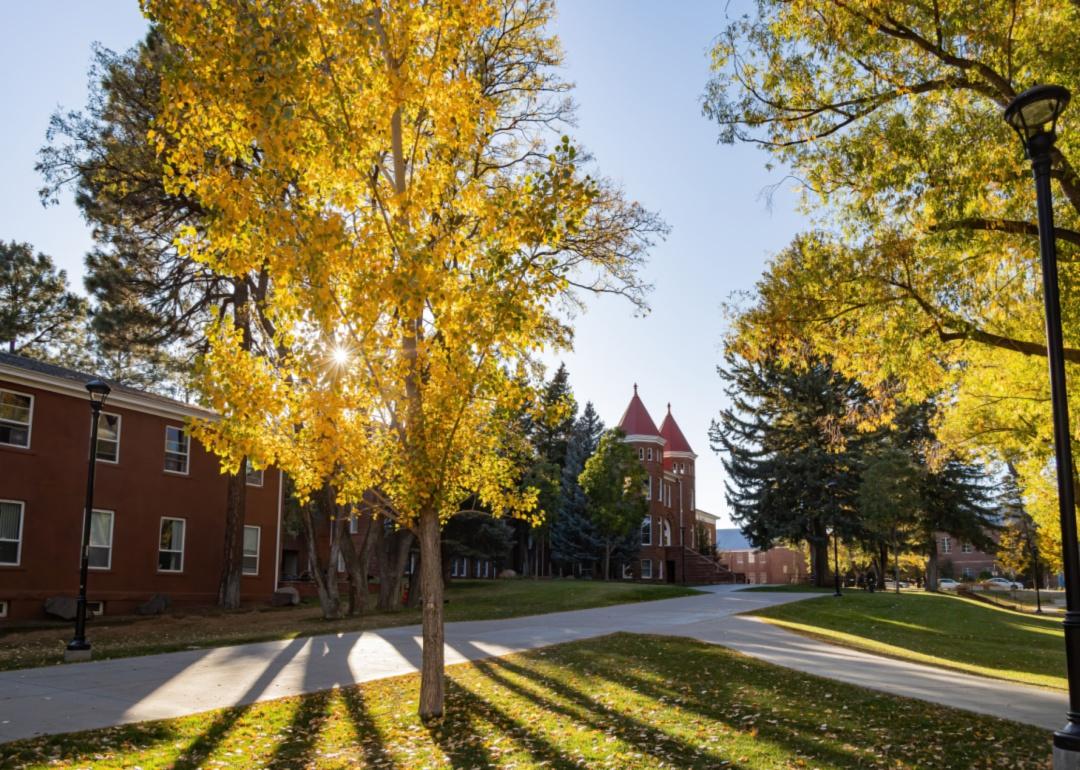 Kit Leong // Shutterstock
#6. Northern Arizona University, Arizona
– Students completing program: 26
– Total master's degree students: 921
Perhaps the most uniquely inclusive program at Northern Arizona University is the graduate certificate in Indigenous and Tribal Nation-building. The course's main objective is to equip future educators and administrators to "support the needs of diverse Indigenous and tribal communities in a range of professional and personal roles."
More traditionally, graduates can seek a Master of Arts in Applied Linguistics and TESOL, or a Master of Education in ESL and Bilingual Education. The latter offers either an ESL or Bilingual track. Both are specifically designed to prepare teachers to work in multicultural settings.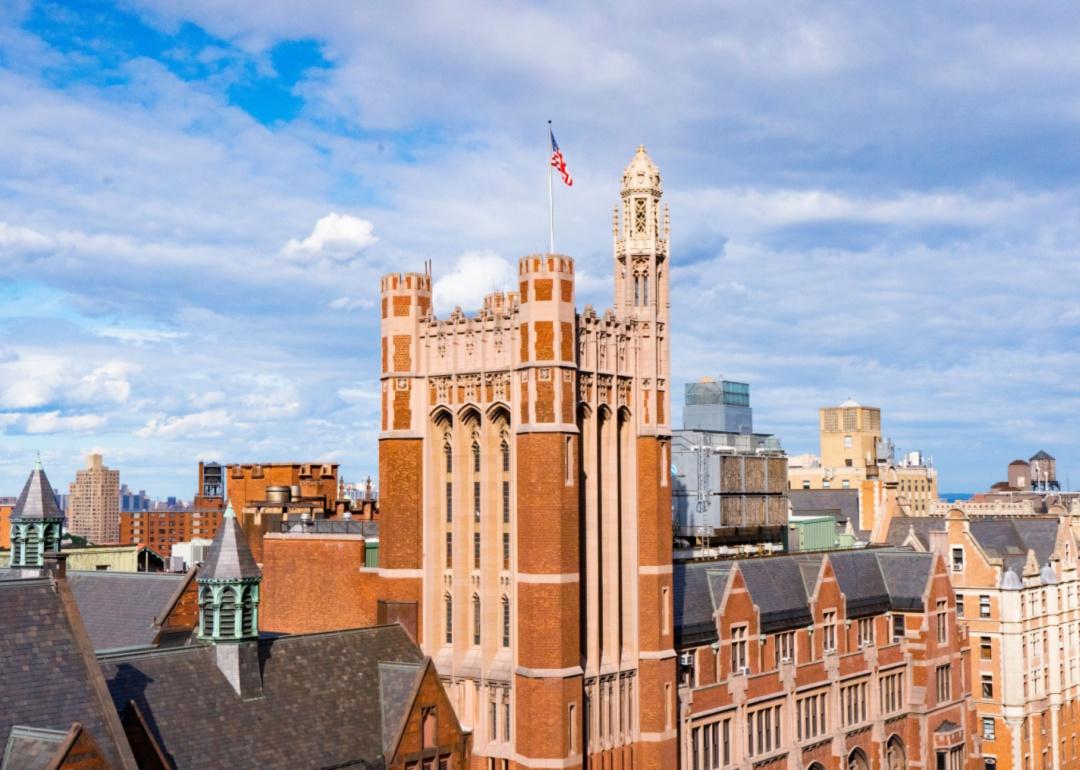 SISICHENG // Shutterstock
#5. Teachers College at Columbia University, New York
– Students completing program: 37
– Total master's degree students: 1,264
Degrees in International and Comparative Education can be achieved at several levels—M.A., EdM, EdD, or Ph.D. The programs seek to equip not only teachers but future policymakers and community workers, as well, on the nuances of transcultural education. They do so by combining theory with practical education, including program design and curriculum development. The school also offers an M.A. and advanced certificate in Bilingual/Bicultural Education. The course includes sociocultural approaches to education and hands-on teaching experience in New York City schools.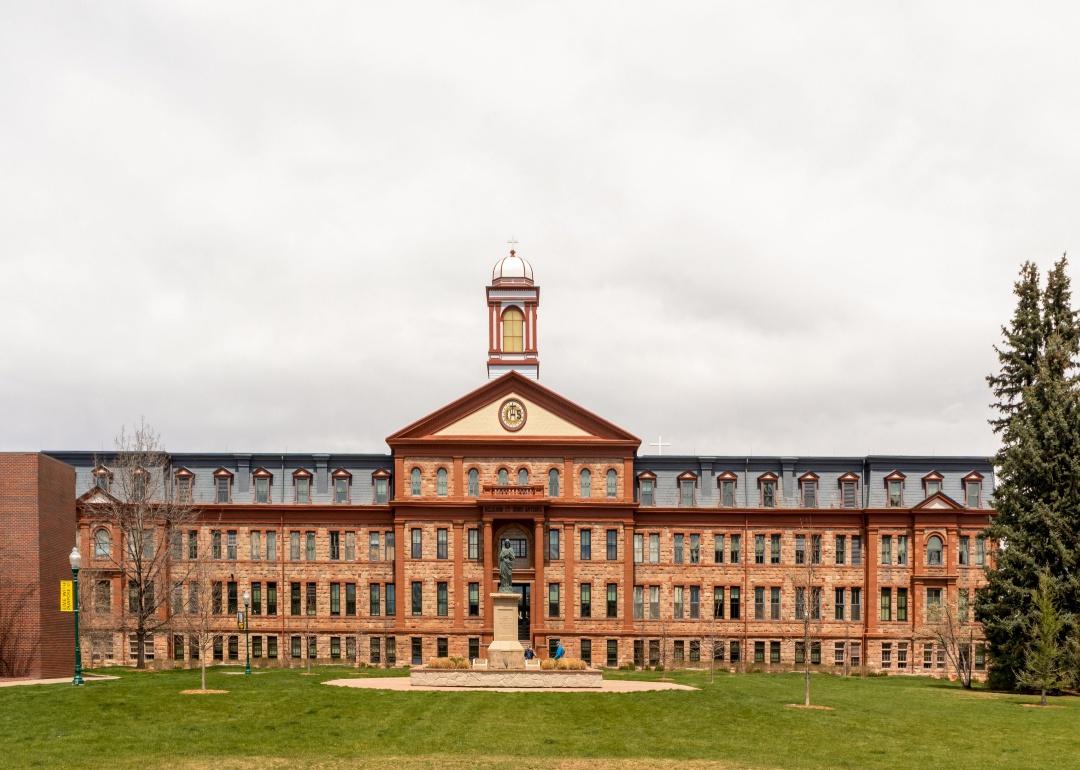 Faina Gurevich // Shutterstock
#4. Regis University, Colorado
– Students completing program: 37
– Total master's degree students: 762
Regis University's Master of Arts in Education in Teaching the Linguistically Diverse is designed for already-licensed teachers who aspire to "accommodate the specific needs" of their bilingual learners and help them to excel. The program recognizes that those students face a double challenge of both mastering the English language and simultaneously learning new academic subjects. The M.A.Ed., along with the certificate in Culturally and Linguistically Diverse Education, both teach not only educational methods, but also "address the systemic marginalization faced by multilingual learners."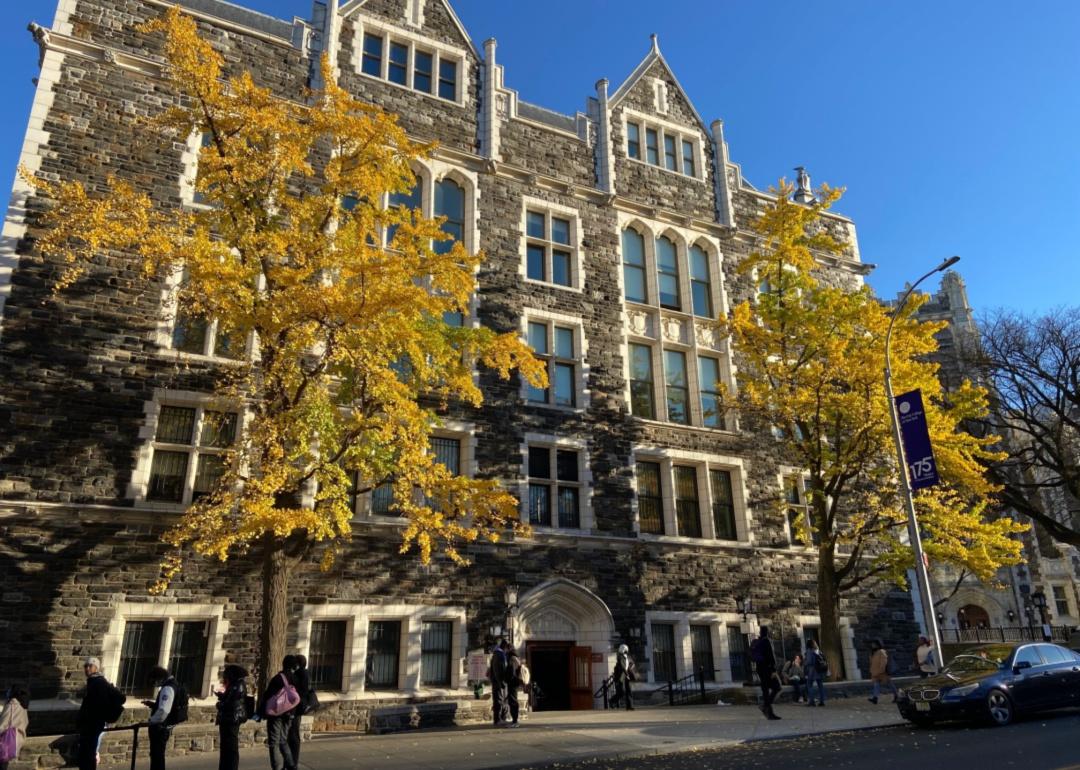 Here Now // Shutterstock
#3. CUNY City College, New York
– Students completing program: 49
– Total master's degree students: 217
CUNY City College's School of Education is designed to "prepare teachers for service in a culturally and linguistically diverse society." Its programs in Bilingual Education and TESOL include tracks in Bilingual Childhood Education for grades 1-6; TESOL for grades pre-K-12; and TESOL for adults. Bilingual programs include specialties in Spanish, Mandarin, Cantonese, Haitian Creole, Arabic, Bengali, French, Hebrew, Korean, Russian, and Yiddish.
The graduate program in Secondary Spanish Education specifically prepares students to teach Spanish in middle and high schools across New York state. Beyond teaching the language itself, the program also equips candidates to provide "culturally enriching" programs through the inclusion of expertise on Peninsular, Latin American, and Latino literature and cultures.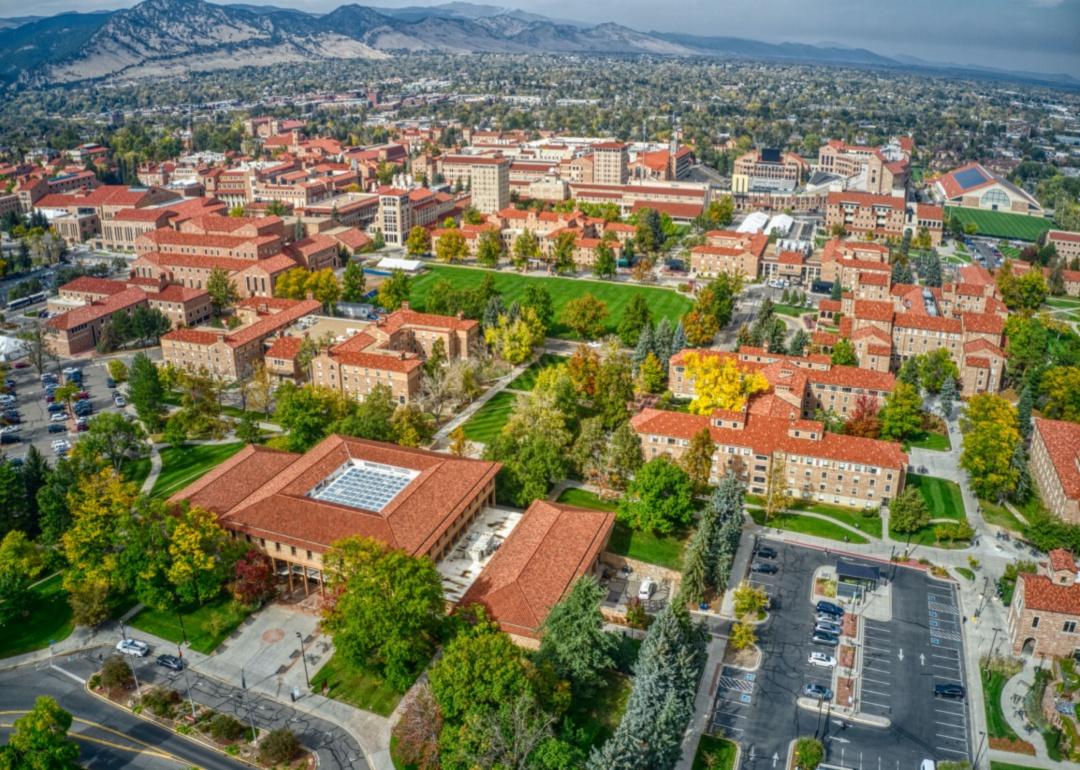 Jacob Boomsma // Shutterstock
#2. University of Colorado at Boulder, Colorado
– Students completing program: 67
– Total master's degree students: 402
The M.A. program in Education at the University of Colorado at Boulder includes a degree focused on Educational Equity and Cultural Diversity and a Ph.D program specializing in Equity, Bilingualism, and Biliteracy. The university states its education program is committed to democracy, diversity, and equity, with attention on enabling graduates to take an interdisciplinary approach to teaching. Such training is sorely needed in the state, where the debate over critical race theory is dividing school districts.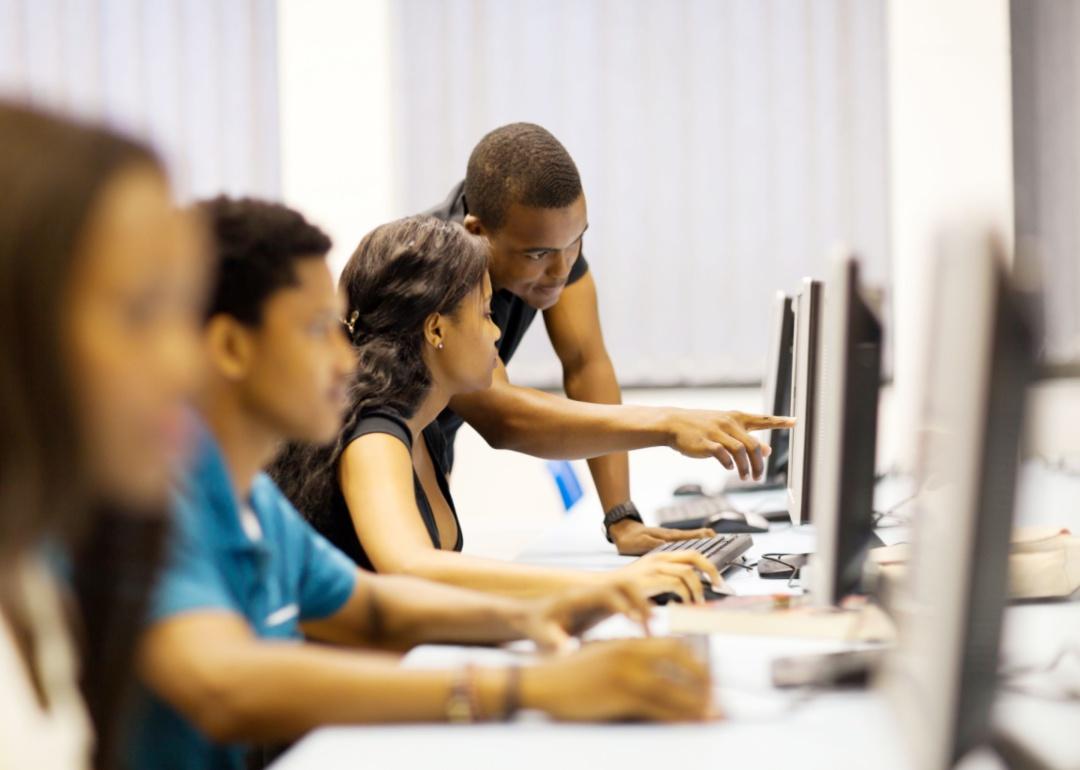 michaeljung // Shutterstock
#1. American College of Education, Indiana
– Students completing program: 178
– Total master's degree students: not available
Though headquartered in Indiana, the American College of Education almost universally offers courses online, allowing educators across the country to take advantage of its culturally inclusive programs. The Master's of Education in ESL and Bilingual Education is designed for teachers who work with "culturally diverse" non-native English speakers from a variety of backgrounds.
It promotes not only strategies for teaching English, but also how to do so while promoting "cultural understanding." Similarly, the college also offers an M.Ed. in Teaching English Learners. This program recognizes the rapid growth of ESL students in American schools and aims to qualify educators to "bridge cultural gaps and differentiate their curriculum according to individual student needs."
This story originally appeared on Teachercertification.com and was produced and
distributed in partnership with Stacker Studio.
More Stacker National