6 common reasons why workers' compensation claims are denied
Published 5:30 pm Tuesday, February 28, 2023

Andrey_Popov // Shutterstock
6 common reasons why workers' compensation claims are denied
It wasn't until the early 20th century that workers' compensation laws gained momentum in state legislatures across the U.S. Before then, workers often had no recourse when they were injured in factories, railroads, offices, farms, and more. 
Today, even with stricter safety regulations across industries, workers' compensation laws continue to offer important protections such as paying for medical costs and lost wages when employees are hurt or fall ill. Nurses and personal care aides account for nearly 15% of reported workers' comp cases, but injuries and illnesses can occur performing many types of work, according to the Insurance Information Institute.
Workers' compensation is a business insurance policy purchased by employers to cover medical costs, lost wages, and other expenses for employees who are injured or become ill on the job.
These policies also protect employers from the significant financial burden that can accrue following a workplace injury or illness. Most states mandate that employers carry worker's comp insurance, but laws and procedures for reporting a claim and filing insurer complaints vary, so it's best to check with an insurance professional or lawyer if filing such a claim.
Understanding how worker's comp coverage and benefits work can be confusing, so Simply Business compiled a list of six common reasons workers' compensation claims get denied by drawing on information from industry experts and media sources. Read on to learn about six common reasons that a claim might be denied—and why.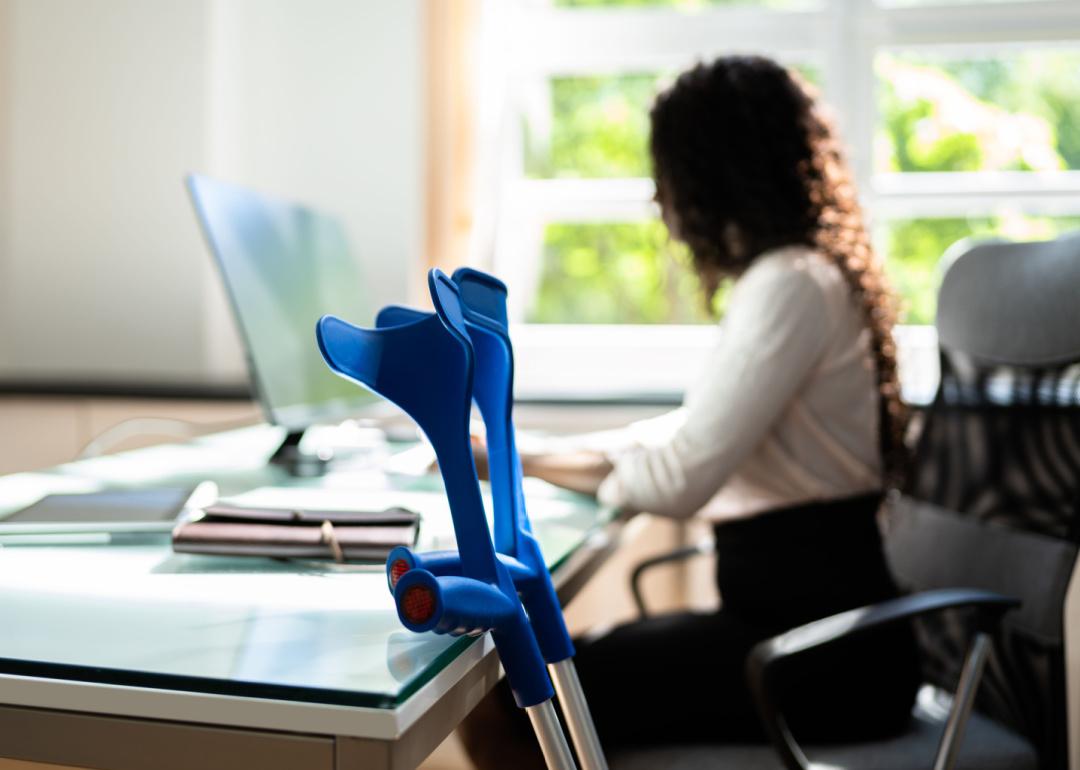 Andrey_Popov // Shutterstock
Injuries outside of the workplace
If a person falls at work and no one is around to see them fall, did it actually happen? Injuries can be hard to prove without witnesses. Accidents can be considered unrelated to occupational hazards if an employee is injured during a break or commute to or from work. The definitions of work environment and work-related can change so discussing your situation with an attorney might be necessary to determine if an injury results from occupational hazards and may be covered.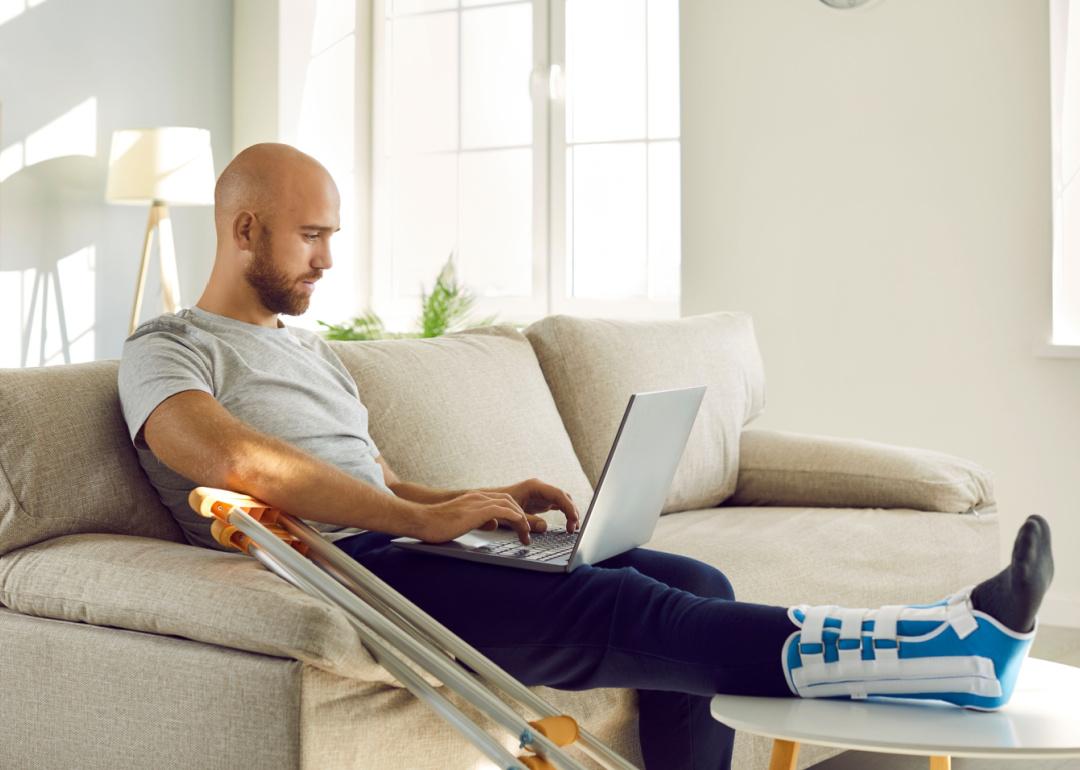 Studio Romantic // Shutterstock
Missed deadline
State laws set time limits for filing workers' comp claims, so when beginning the process, you should note what you need to include in your claim—and by when. States have different procedures for how employees can file claims, so it's important to check your state's rules before filing. Even clerical errors can result in denied benefits.. Even clerical errors can result in denied benefits. Missed deadlines may seem insignificant, but they are common and legitimate reasons employees lose out on compensation. Failure to notify your employer of an injury promptly may also lead to delays or even rejection for not following the correct procedure.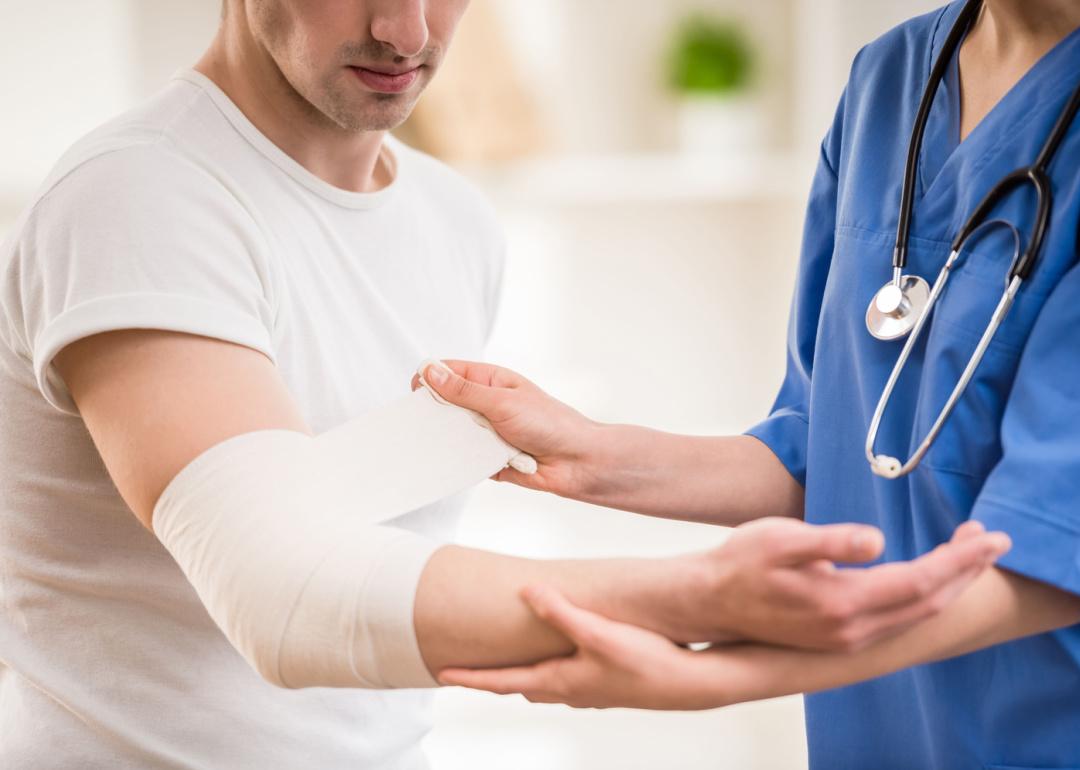 VGstockstudio // Shutterstock
Under the influence or participated in horseplay
Accidents that occur at work as a result of roughhousing or pranks may not be covered. If an employer suspects alcohol or illegal substances contributed to the accident, they are within their rights to require the worker to take a drug test. When established safety protocols for working under the influence of substances are ignored, even if an employee gets hurt, they may not be eligible for workers' compensation benefits.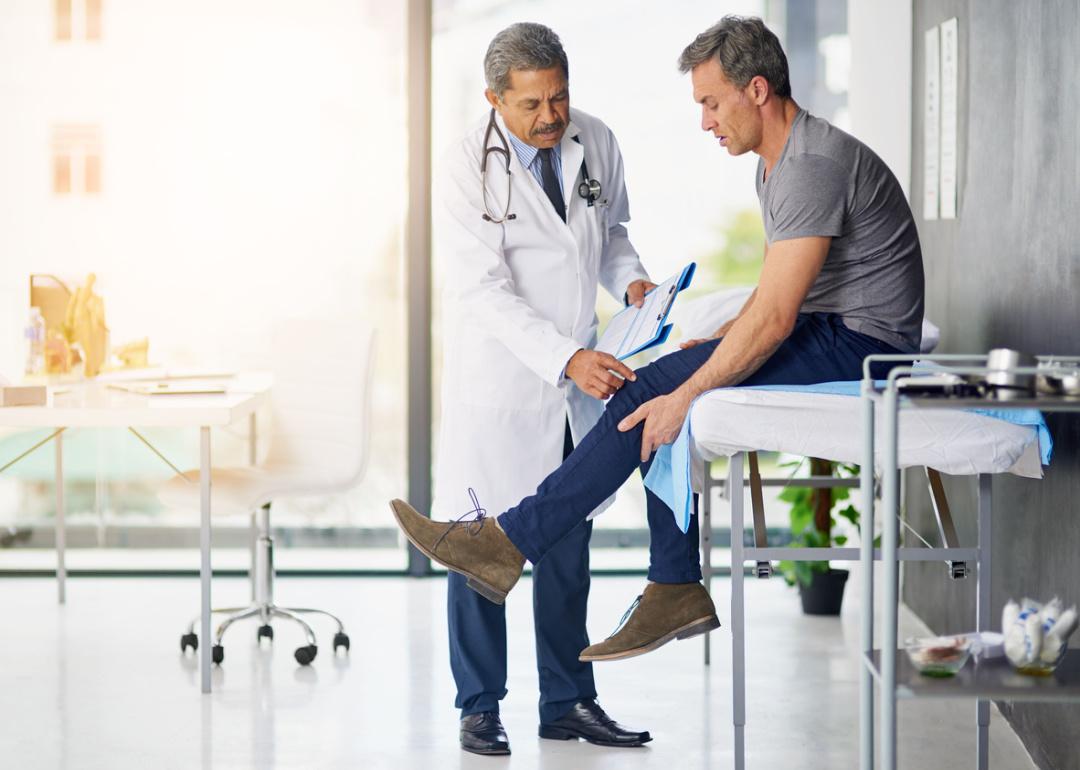 PeopleImages.com – Yuri A // Shutterstock
Didn't seek medical treatment
Even injuries that seem minor can require a trip to the doctor, and a medical evaluation is necessary to document the severity of damage and the necessary treatment. Some of the most common accidents result from exposure to harmful substances or environments, according to the National Safety Council, and it's important to have a medical professional evaluate your condition if you know you may have been exposed. Though you may feel healthy enough to work, the extent of these injuries can take years to manifest, so seeing a medical professional can be important for documentation. Employees who forgo medical attention can be denied coverage if they're unable to provide medical records for their claim.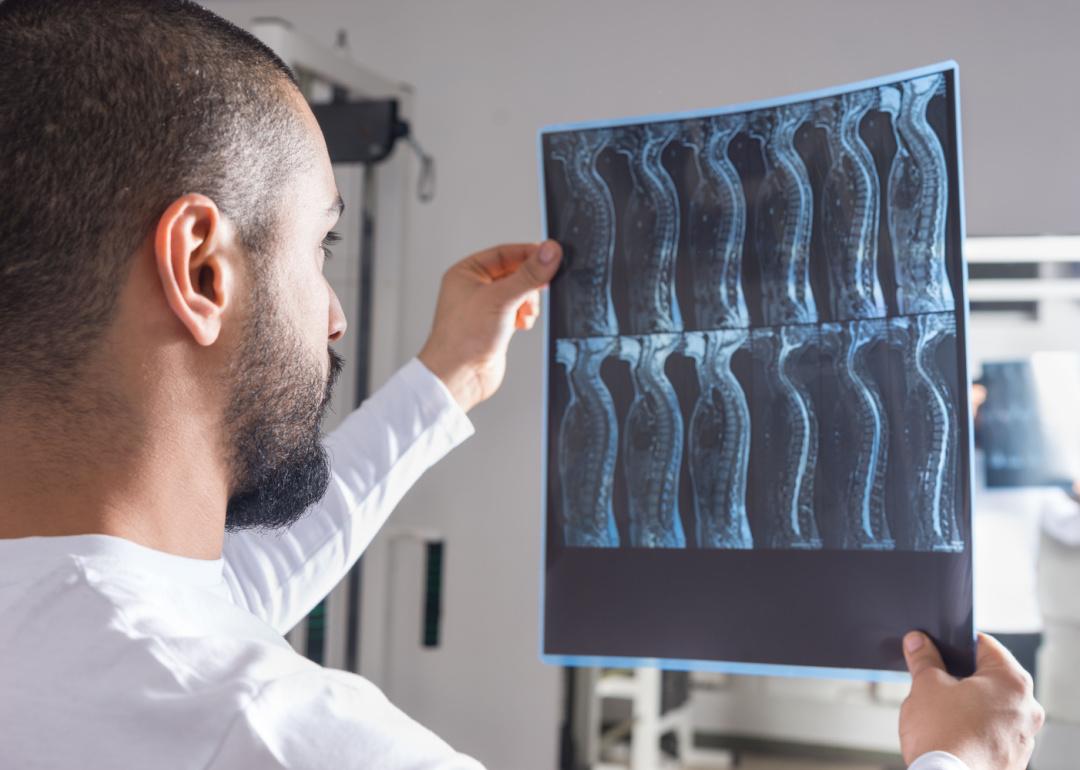 Viacheslav Nikolaenko // Shutterstock
Pre-existing condition
Illnesses or injuries suffered before starting a job are typically not covered, especially if the work did not exacerbate the problem, according to Polsky, Shouldice & Rosen. Suppose, for instance, an employee with arthritic knees suffers a knee injury from a fall. What was the underlying cause of the injury—arthritis or the fall?
Workers' comp claims involving pre-existing conditions can be complicated, and a doctor may be called upon to evaluate an employee's injuries. A medical examination can help determine whether the injury aggravated an existing issue—or if the symptoms arose solely from a long-standing condition. Coverage depends on state laws, but in general, insurance companies cannot deny benefits based only on an employee having a pre-existing condition, per Justia. If a workplace injury or illness caused a pre-existing condition to worsen, employees should seek legal representation to understand what benefits may be available to them.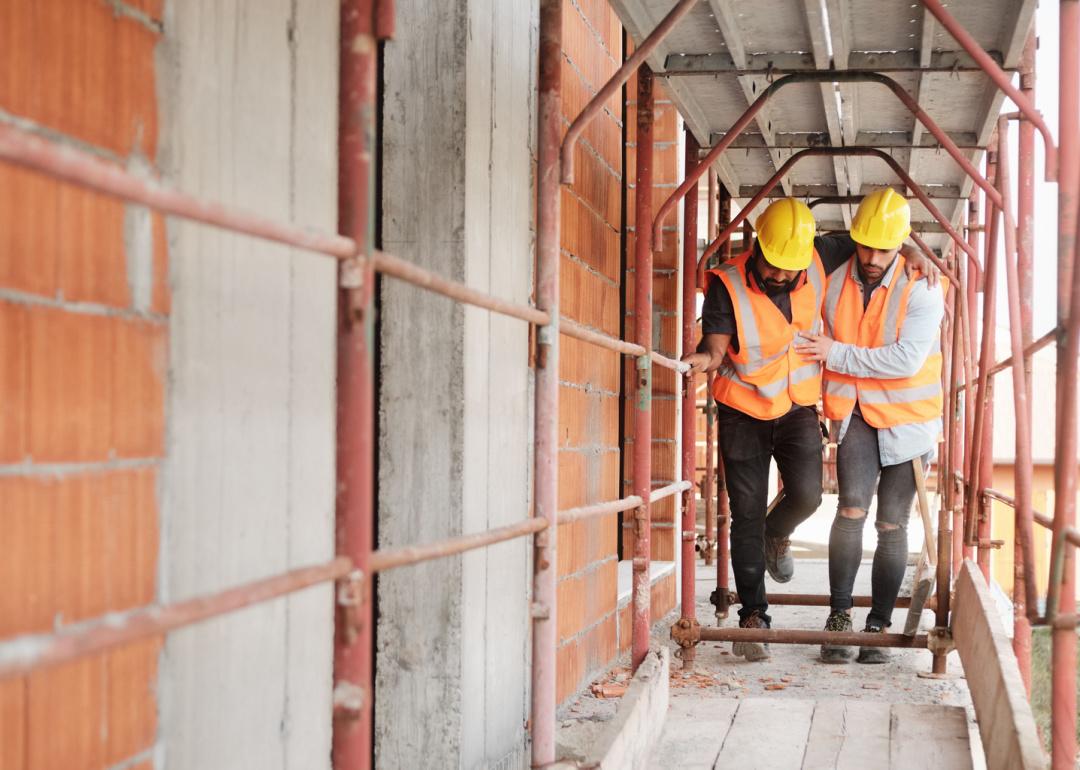 Diego Cervo // Shutterstock
Not seeking legal advice
Workers' comp insurance covers expenses related to an injury no matter who was at fault, according to the Insurance Information Institute. The institute also notes that a major benefit of this insurance is that workers can generally make a claim and receive compensation without hiring an attorney, and employers are usually protected from being sued. Ideally, claims would be easy to file and quickly resolved, but employees may not know what they're entitled to or may be uncertain about how to begin filing or disputing a claim without help from an attorney. Proving an accident happened at all can be a challenge as well, and employees may not be aware of their rights without expert legal advice.
This story originally appeared on Simply Business and was produced and
distributed in partnership with Stacker Studio.
More Stacker National