Here's what iconic concert took place the year you graduated high school
Published 6:30 pm Thursday, March 2, 2023

PA Images via Getty Images
Here's what iconic concert took place the year you graduated high school
The last six decades of Western culture are synonymous with rapid changes in both music and the concert industry. Certain performances have managed to elevate, and become much more than mere slices of entertainment. As a result, they have taken on historical and contextual significance alike. One can thereby glean relevant information about a given decade—or the year in which they graduated high school—by examining the concert scene around that time.
A look at the most iconic concert, tour, or festival from the year one graduated high school also offers a potential trip down memory lane. It's when a person is young and chock full of new emotions that they connect the most intensely with certain songs or performers, after all. To consider the most relevant music of the era is to likewise recall the personal feelings one cultivated when hearing that music for the first time or the fiftieth time.
Stacker compiled a list of the most iconic concerts from each of the last 63 years, using a variety of sources, including setlist.fm, Billboard magazine, Rolling Stone magazine, and Spin magazine. To avoid repetition, the list touches down on multiple genres and moments and doesn't feature the same act twice (barring festival appearances). With the exception of the three Woodstock festivals—each one being historic for a different reason—the list doesn't feature the same music festival twice either. Live performances at a movie or television studio, sporting event, or awards ceremony were not considered.
You may also like: Top 100 country songs of all time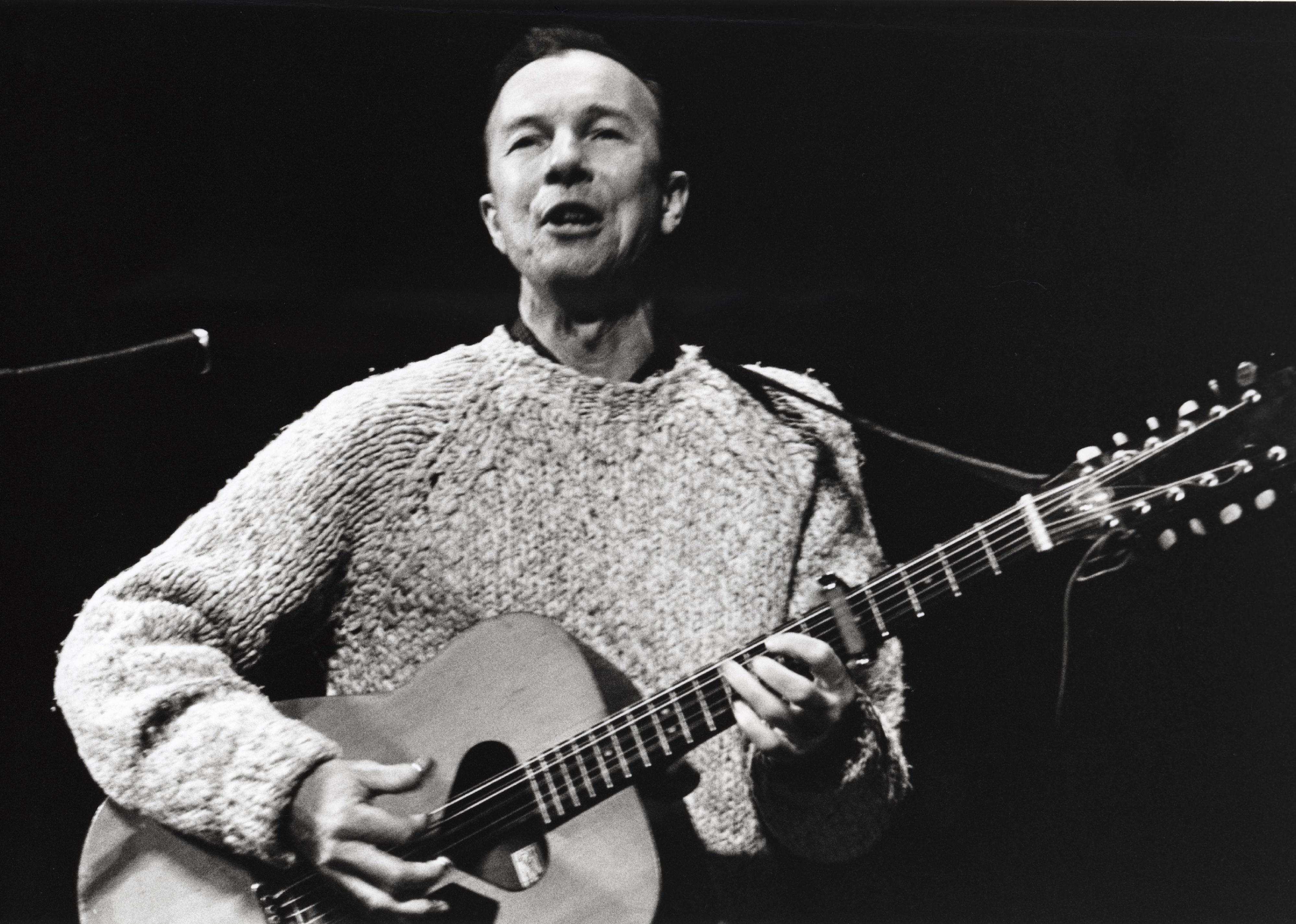 Brian Shuel // Getty Images
1960: Pete Seeger at Bowdoin College in Brunswick, Maine
Folk legend Pete Seeger took on the dual role of performer and educator when playing to a crowd of Bowdoin students in 1960. Every so often, he would stop the music and help teach the audience how to perform folk songs on their own. The concert made up part of a broader campus event and helped raise money for charity.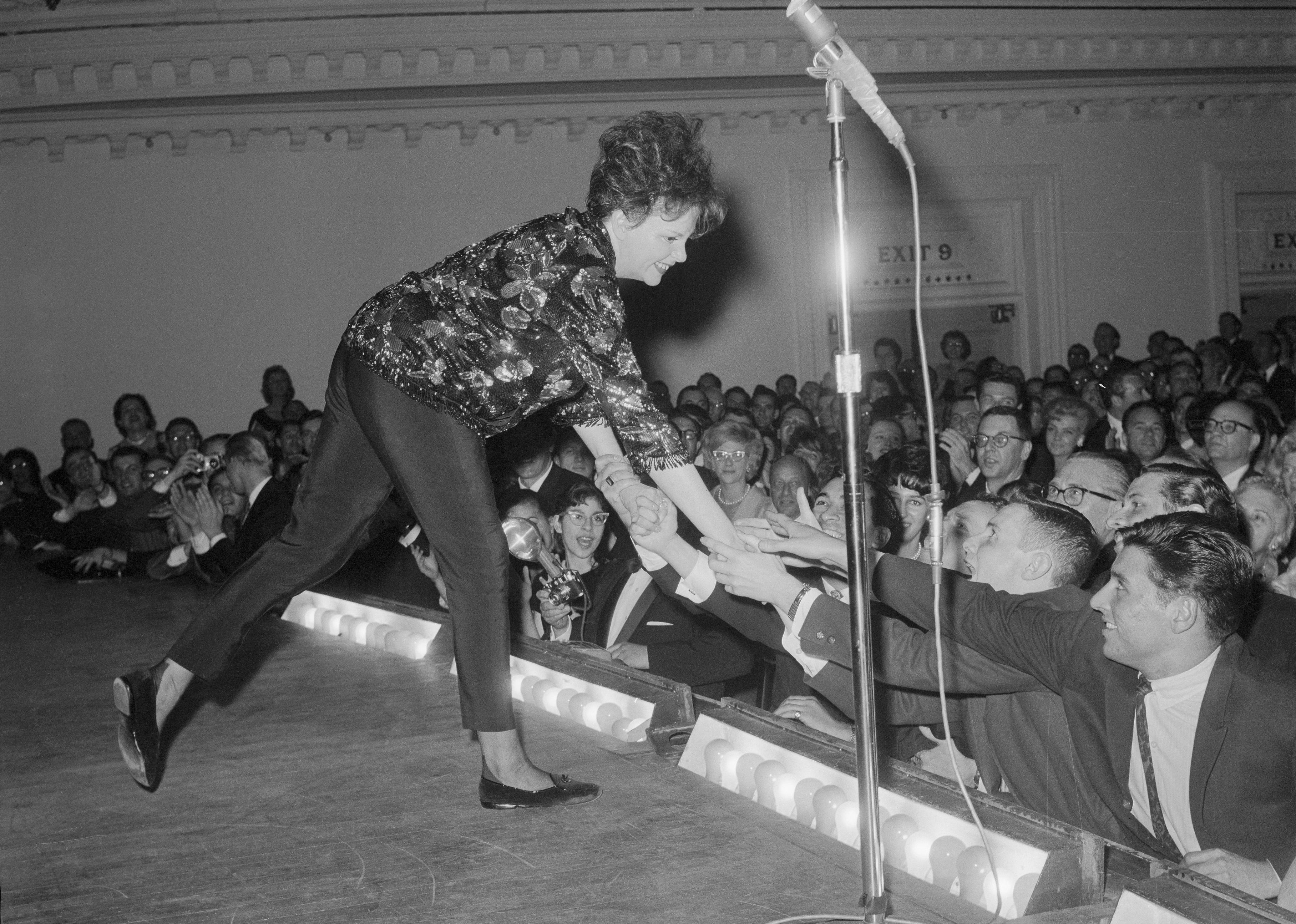 Bettmann // Getty Images
1961: Judy Garland at Carnegie Hall in New York City, New York
Judy Garland was decades into her turbulent career when she played at Carnegie Hall for the first time in 1961. Often described as "The Greatest Night In Show Business," the concert featured guest appearances from fellow icons such as Richard Burton and Marilyn Monroe. An album recording of the event spent 73 weeks on the Billboard charts and took home five Grammy Awards.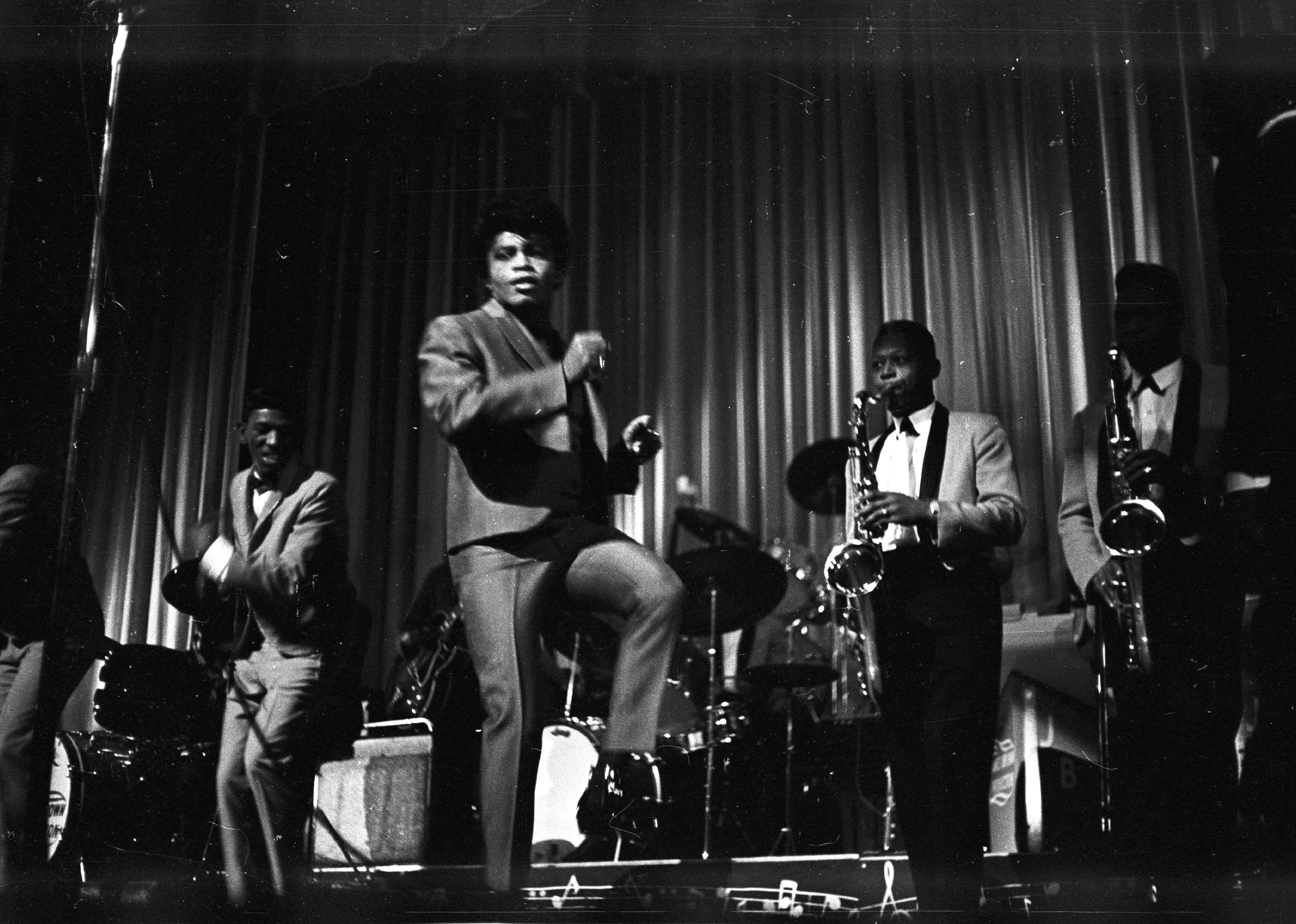 Michael Ochs Archives // Getty Images
1962: James Brown at the Apollo Theatre in Harlem, New York
The hardest-working man in show business defied his label boss by personally financing this epic concert at Harlem's Apollo Theater. An album recording was released the following year and it became an instant success, reaching #2 on the Billboard Top Pop Albums chart. Rolling Stone magazine recently dubbed it the greatest live album of all time.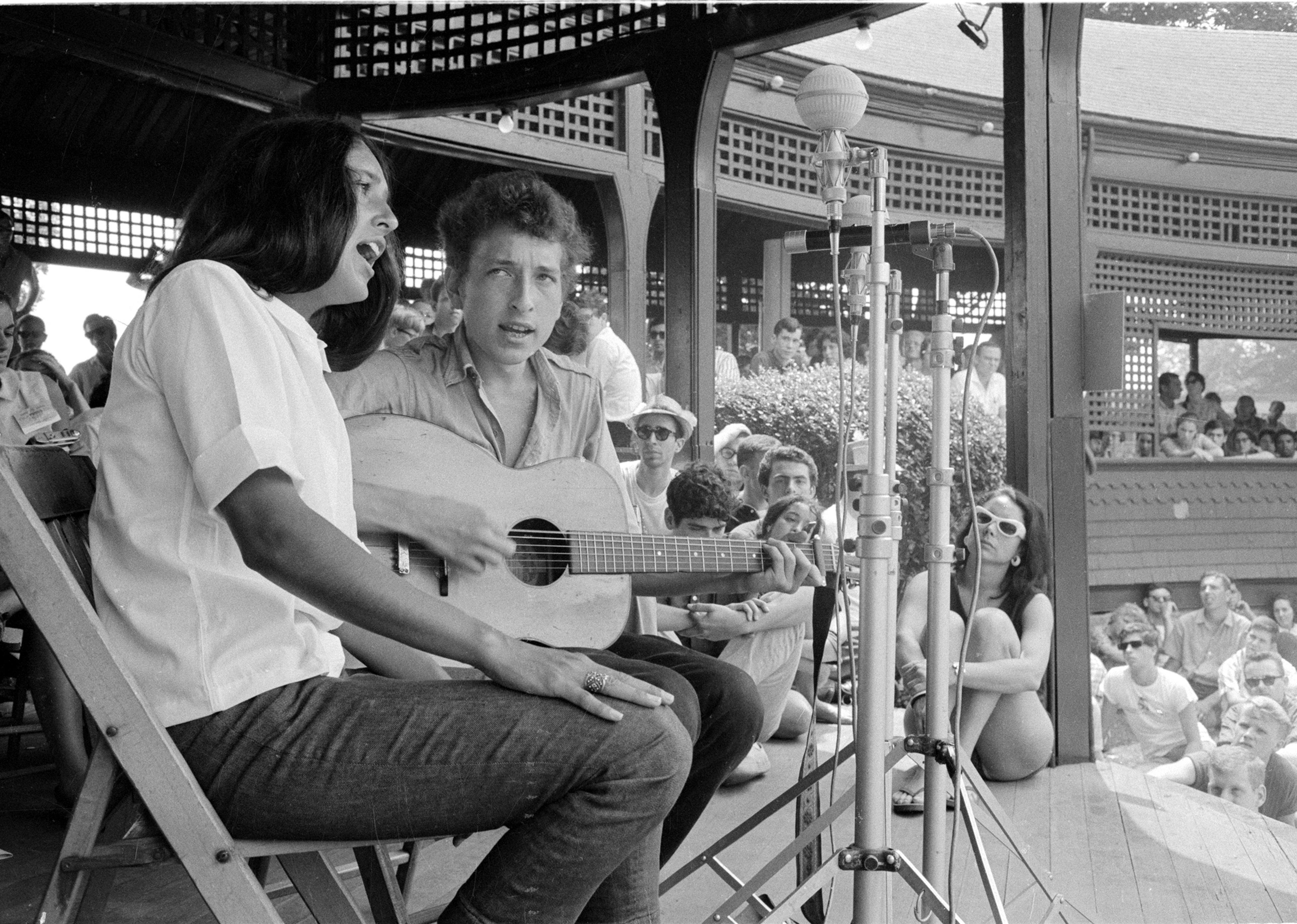 Rowland Scherman // Getty Images
1963: The Newport Folk Festival in Newport, Rhode Island
The 1963 Newport Folk Festival arrived when the genre of folk was politically charged and more popular than ever before. Playing the festival for the first time, a young Bob Dylan performed anti-war songs and duly captured the local zeitgeist. Two years later, he shed his spokesman persona at the same festival by plugging in his electric guitar.
Michael Ochs Archives // Getty Images
1964: The T.A.M.I. Show at the Santa Monica Civic Auditorium in Santa Monica, California
Featuring a smorgasbord of contemporary talent, The T.A.M.I. Show spanned two days and provided the basis for a subsequent concert film. The Rolling Stones went on after a vivacious James Brown and later called it one of the biggest mistakes of their career. Additional performers included The Supremes, The Beach Boys, Chuck Berry, Marvin Gaye, and others.
You may also like: 30 pop songs you may not know are covers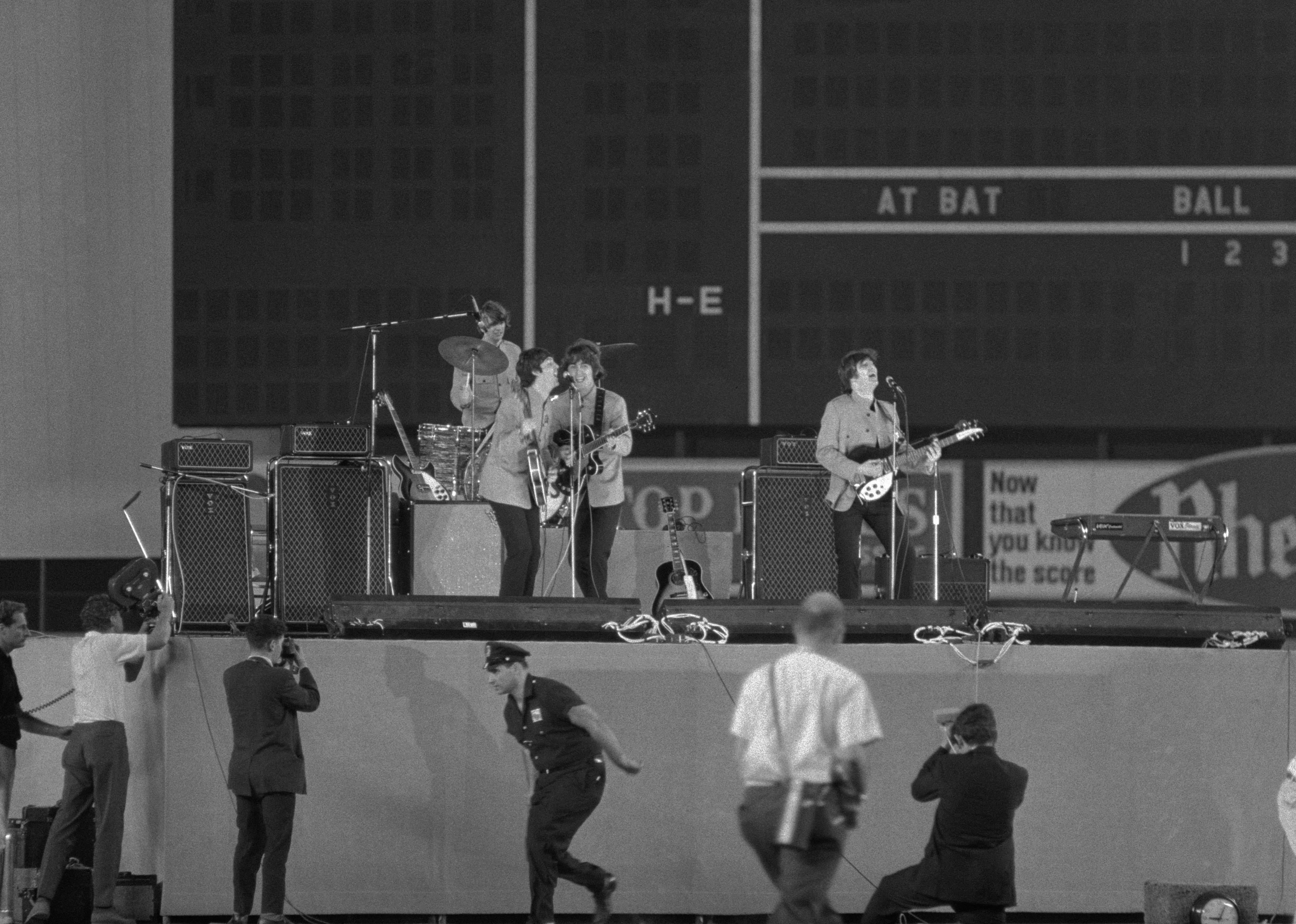 Bettmann // Getty Images
1965: The Beatles at Shea Stadium in Queens, New York
This historic performance by the Fab Four drew over 55,000 attendees, making it the largest concert to date. Fans were screaming with such volume and intensity that the group could barely hear themselves play. John Lennon later said, "At Shea Stadium, I saw the top of the mountain."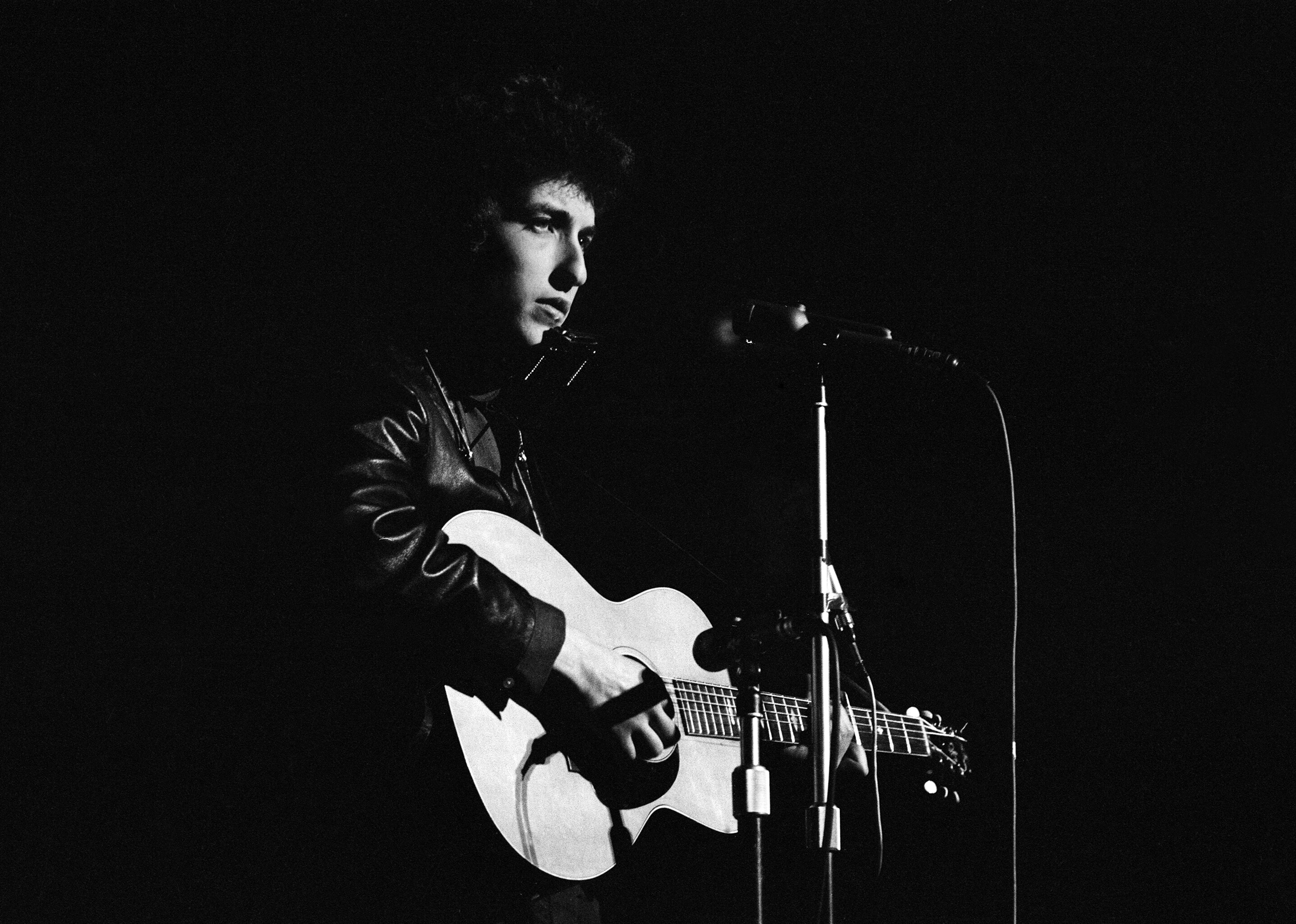 Mirrorpix // Getty Images
1966: Bob Dylan World Tour 1966
After going electric to the chagrin of certain fans, Bob Dylan embarked on this famous world concert tour. Backing band The Hawks joined him for the electric portion of each show, which drew jeers and the occasional projectile object. The Hawks went on to become Canadian-American rock group The Band.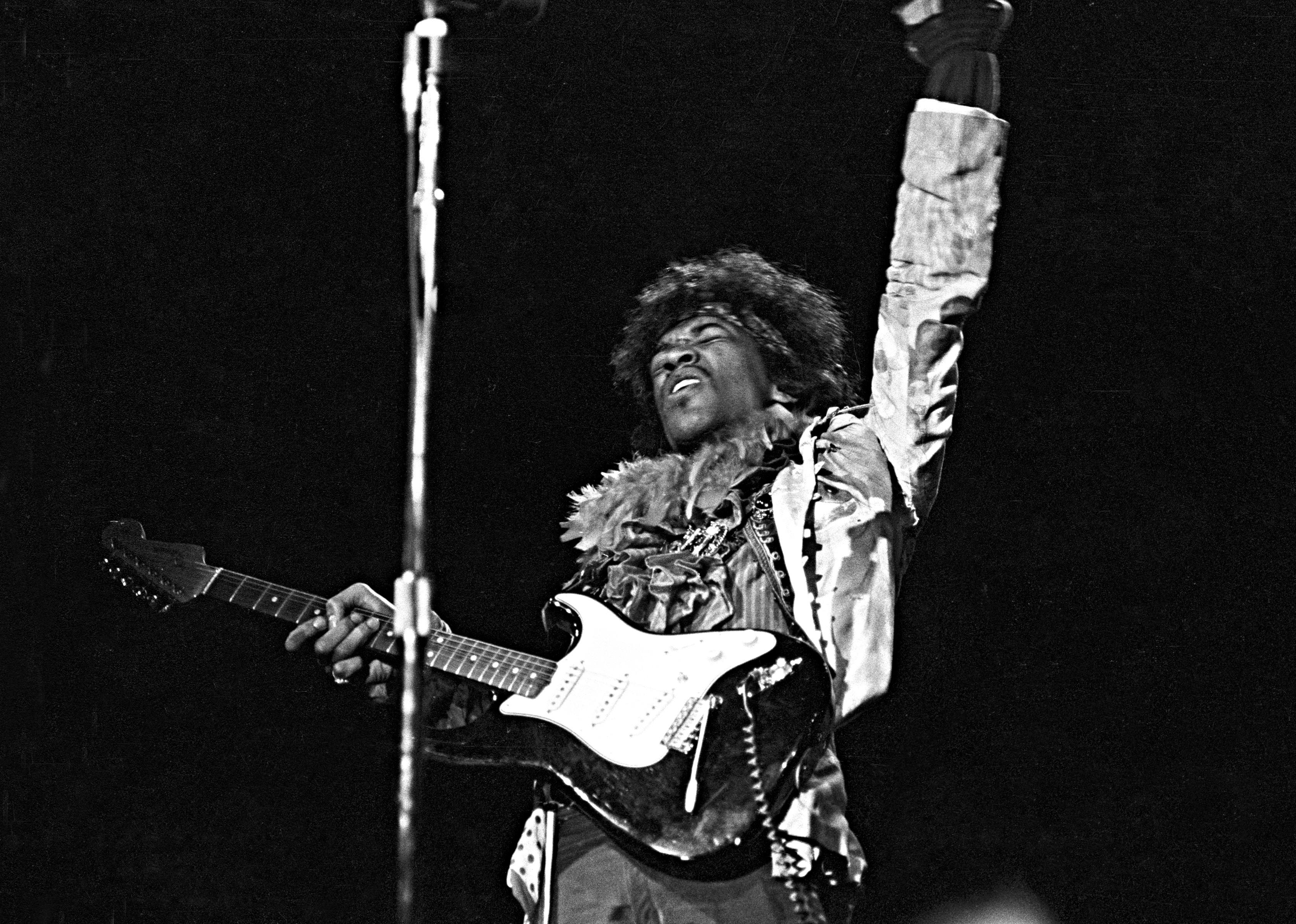 Michael Ochs Archives // Getty Images
1967: The Monterey Pop Festival at the Monterey County Fairgrounds in Monterey, California
A pivotal moment in music history, this three-day concert set a festival template that's still followed to this day. Respective (and destructive) performances by The Who and The Jimi Hendrix Experience became the stuff of legend, as did an epic vocal rendition of "Ball and Chain" by Janis Joplin (backed by Big Brother and the Holding Company). The event also helped usher in the Summer of Love and popularize San Francisco's local music scene.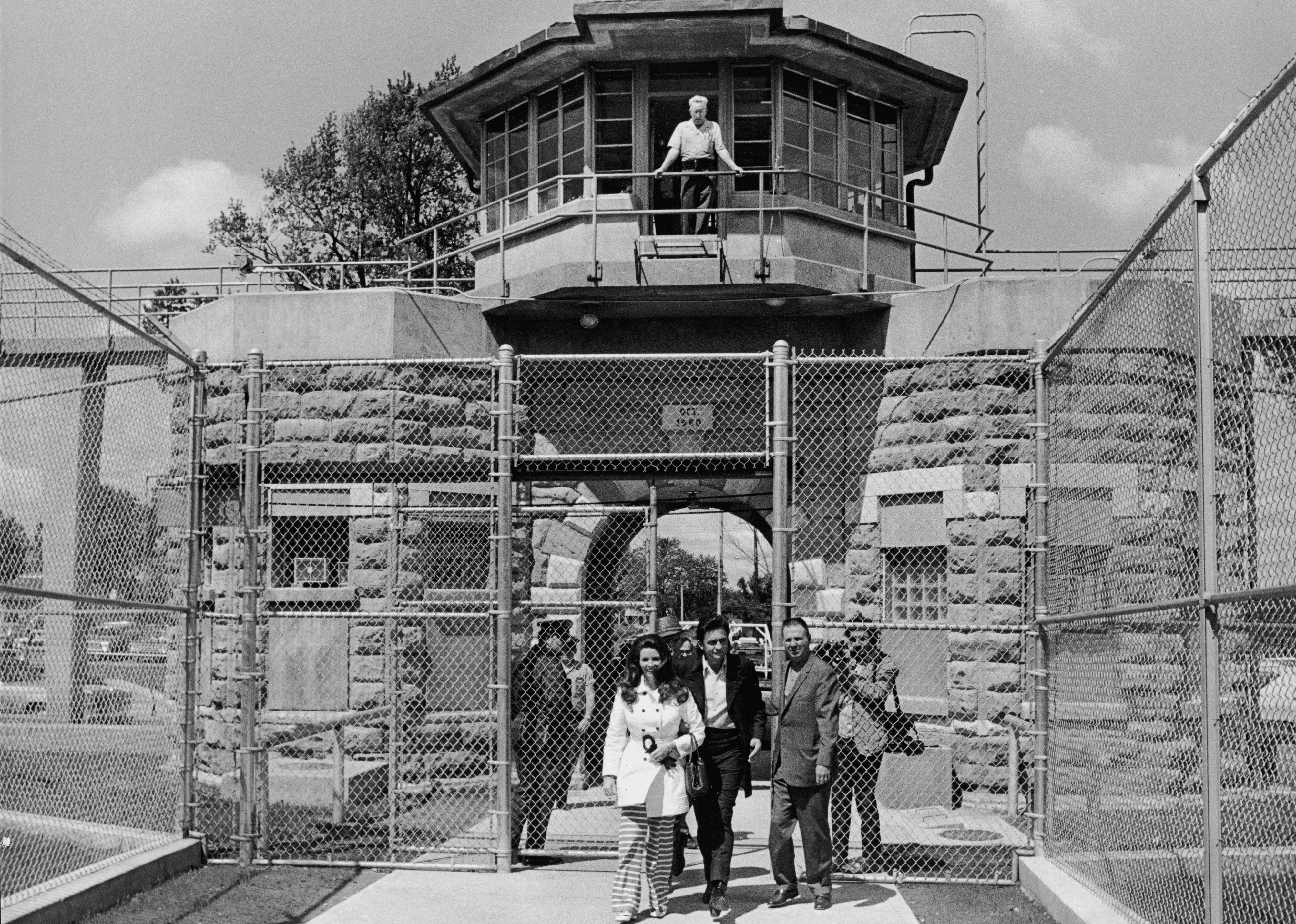 Hulton Archive // Getty Images
1968: Johnny Cash at Folsom Prison in Represa, California
Johnny Cash first released the song "Folsom Prison Blues" in 1955 and then performed live at the actual prison over a decade later. A blockbuster album recording of the concert offered an empathic glimpse at prison life and turned Cash into a global star. He would continue to perform at prisons and release adjoining albums, most notably 1969's "At San Quentin."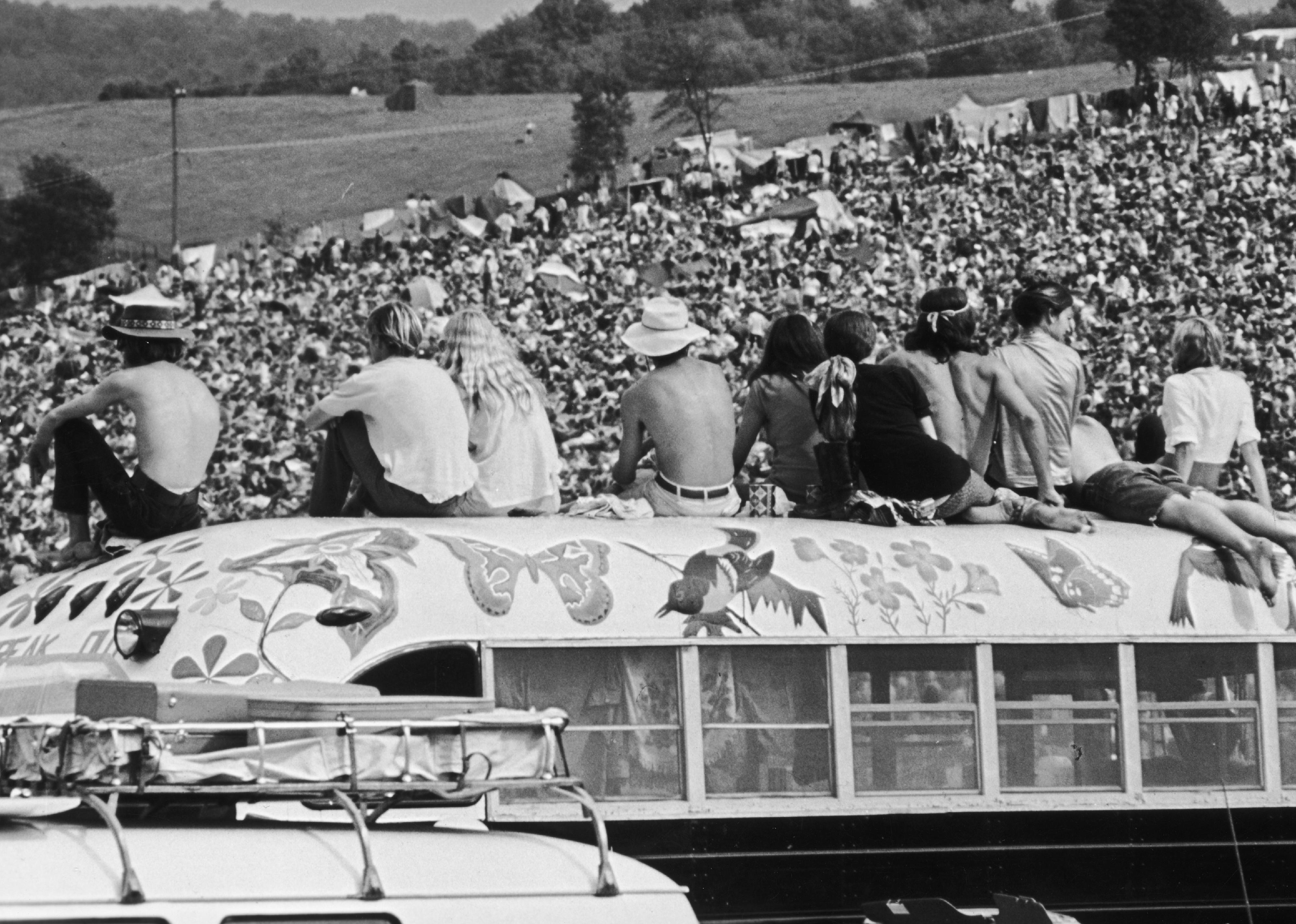 Archive Photos // Getty Images
1969: Woodstock Music and Art Fair in Bethel, New York
History's most famous music festival didn't actually take place in its namesake town, but a nearby farm in Bethel, New York. People from every corner of the world gathered for three days and took in one iconic performance after the next. Mudslides and unsanitary conditions notwithstanding, it was considered a benchmark event for the hippie era.
You may also like: Songs that dominated Billboard charts the longest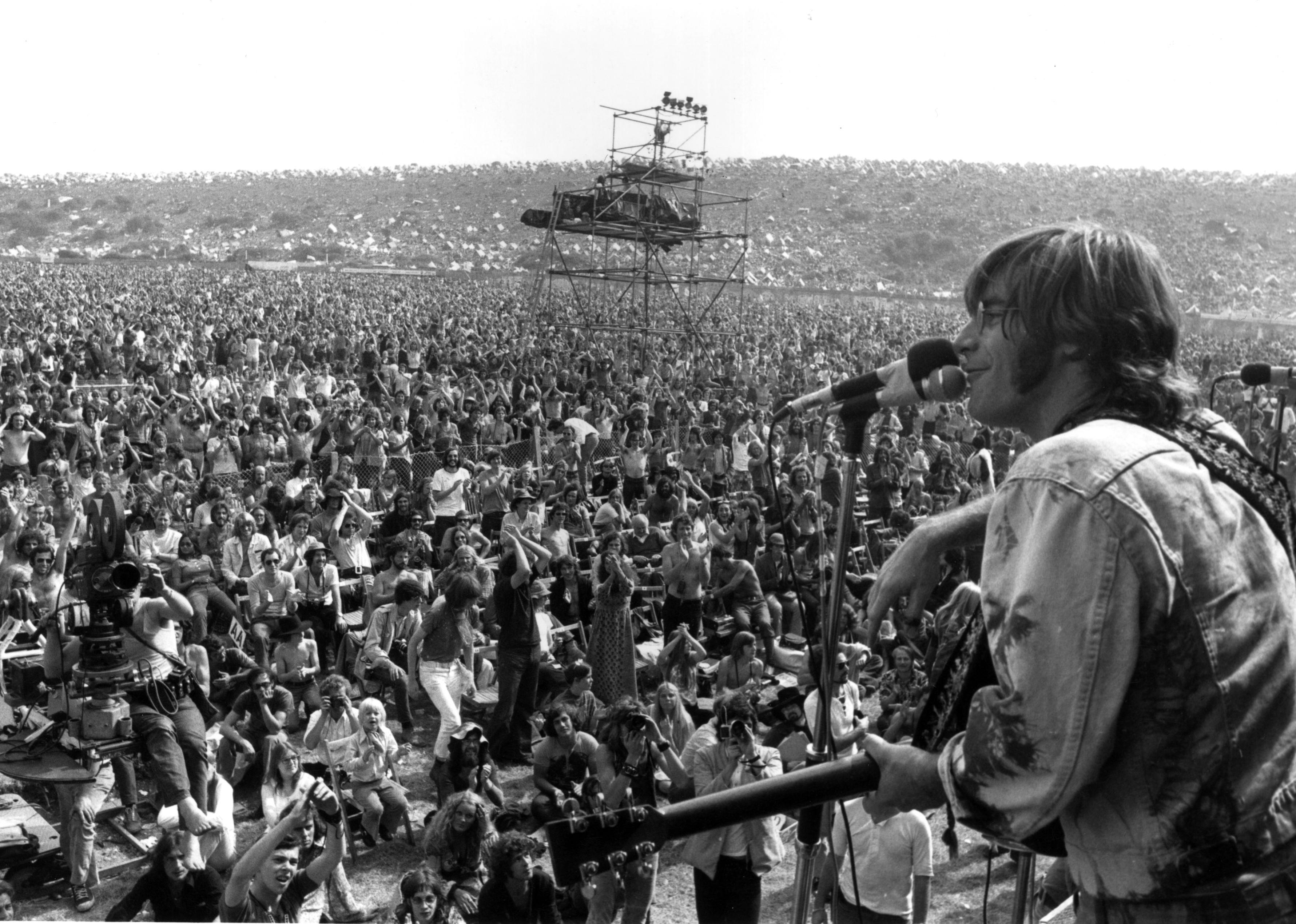 Evening Standard // Getty Images
1970: Isle Of Wight Festival on the Isle of Wight, England
The third iteration of this concert festival was the largest and most historic by a considerable margin. Held on an island in the English channel, it spanned six days and reportedly drew a bigger crowd than Woodstock (for better or worse). Performers included Miles Davis, Jimi Hendrix, Joni Mitchell, The Doors, and numerous others.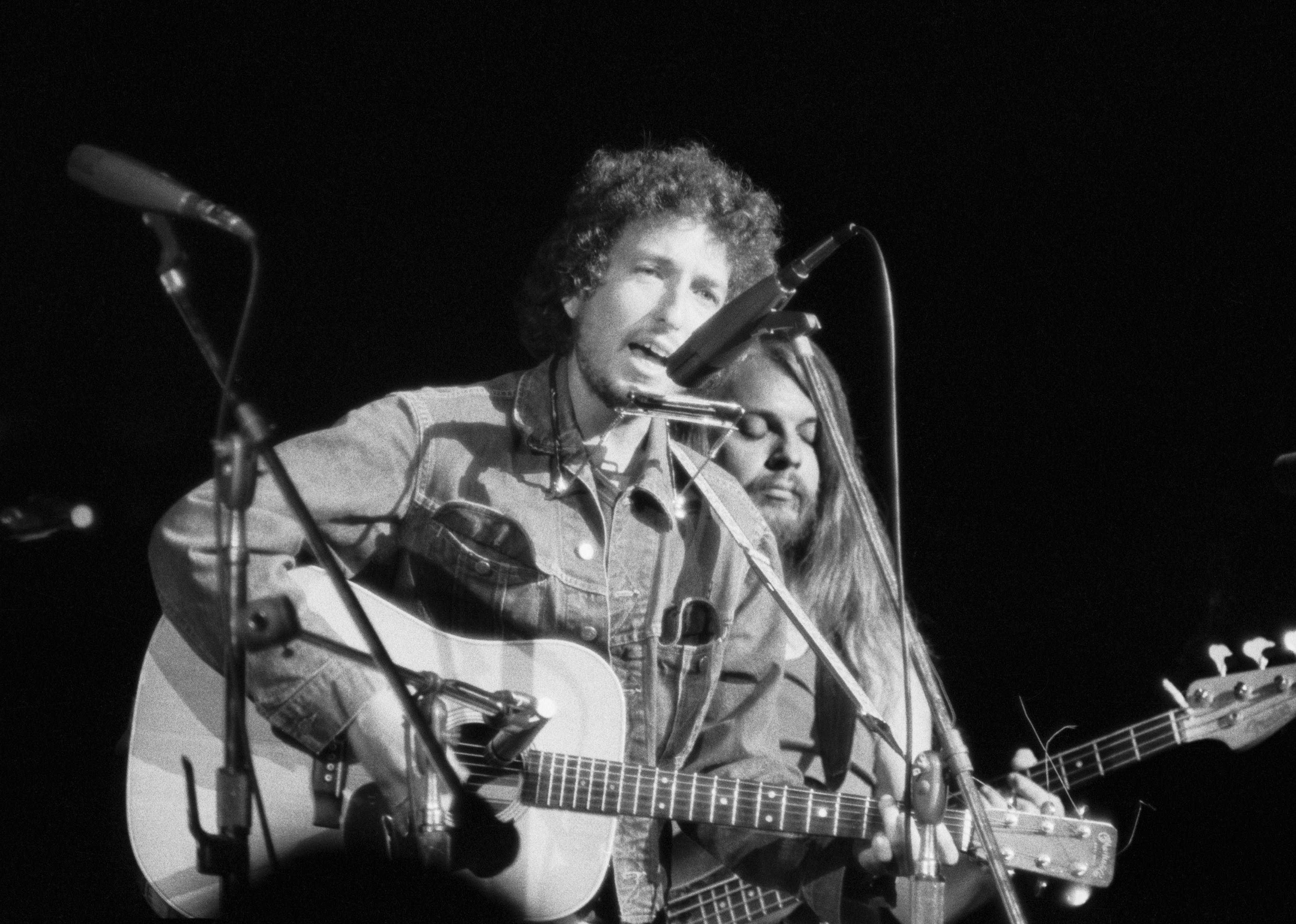 Bettmann // Getty Images
1971: The Concert for Bangladesh at Madison Square Garden in New York City, New York
Ex-Beatle George Harrison and sitar icon Ravi Shankar co-organized this star-studded concert event, which consisted of two unique shows. It raised over $243,000 for UNICEF and helped establish the modern-day celebrity benefit concert. Performers included Harrison, Shankar, Bob Dylan, Ringo Starr, and others.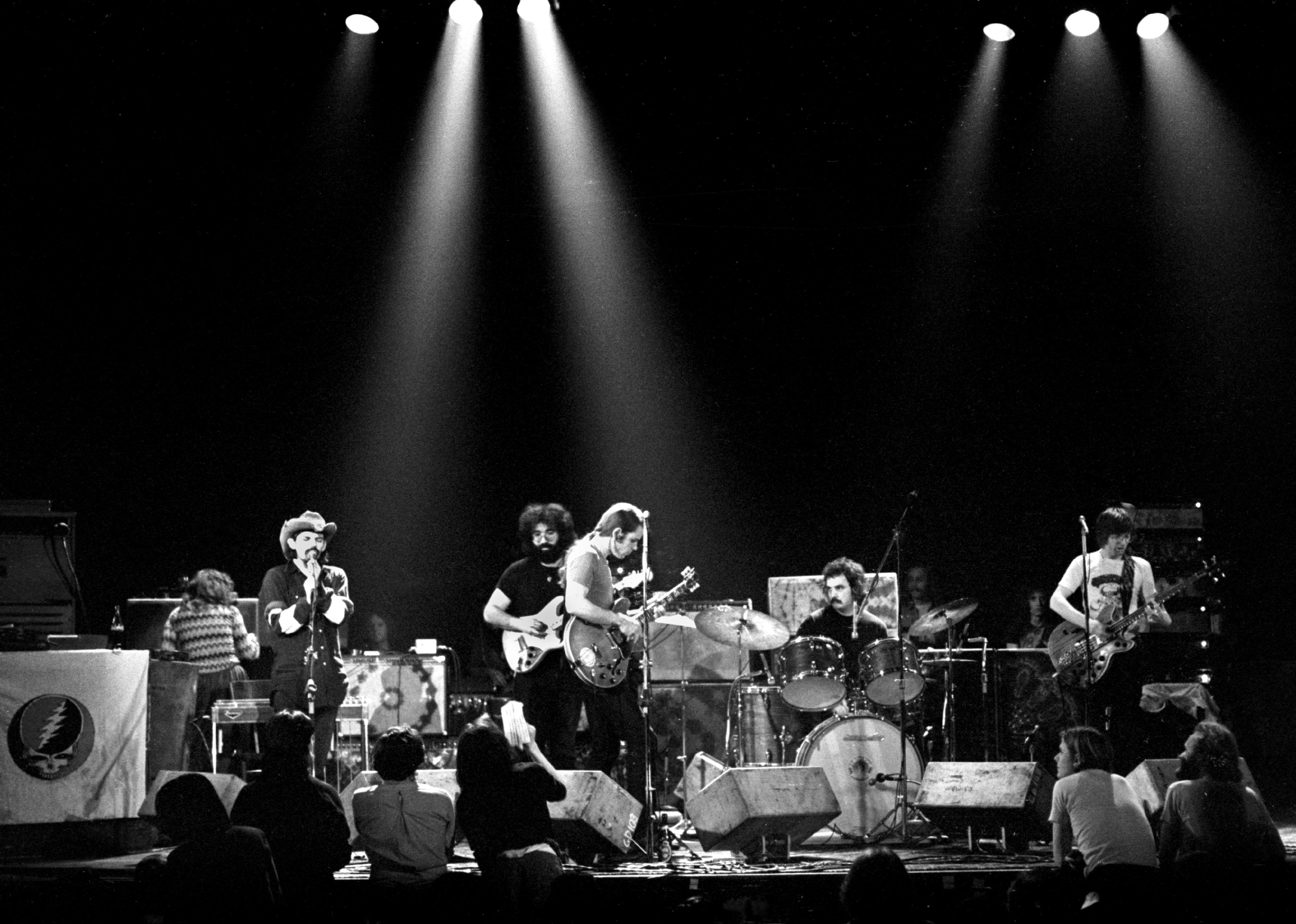 Gijsbert Hanekroot // Getty Images
1972: Grateful Dead Europe '72 Tour
The Grateful Dead's extended tour of Europe touched down in major cities and found the band jamming for hours at a time. Select recordings were captured for a historic triple album, which helped them pay off a debt to their label. Group member Pigpen died the following year.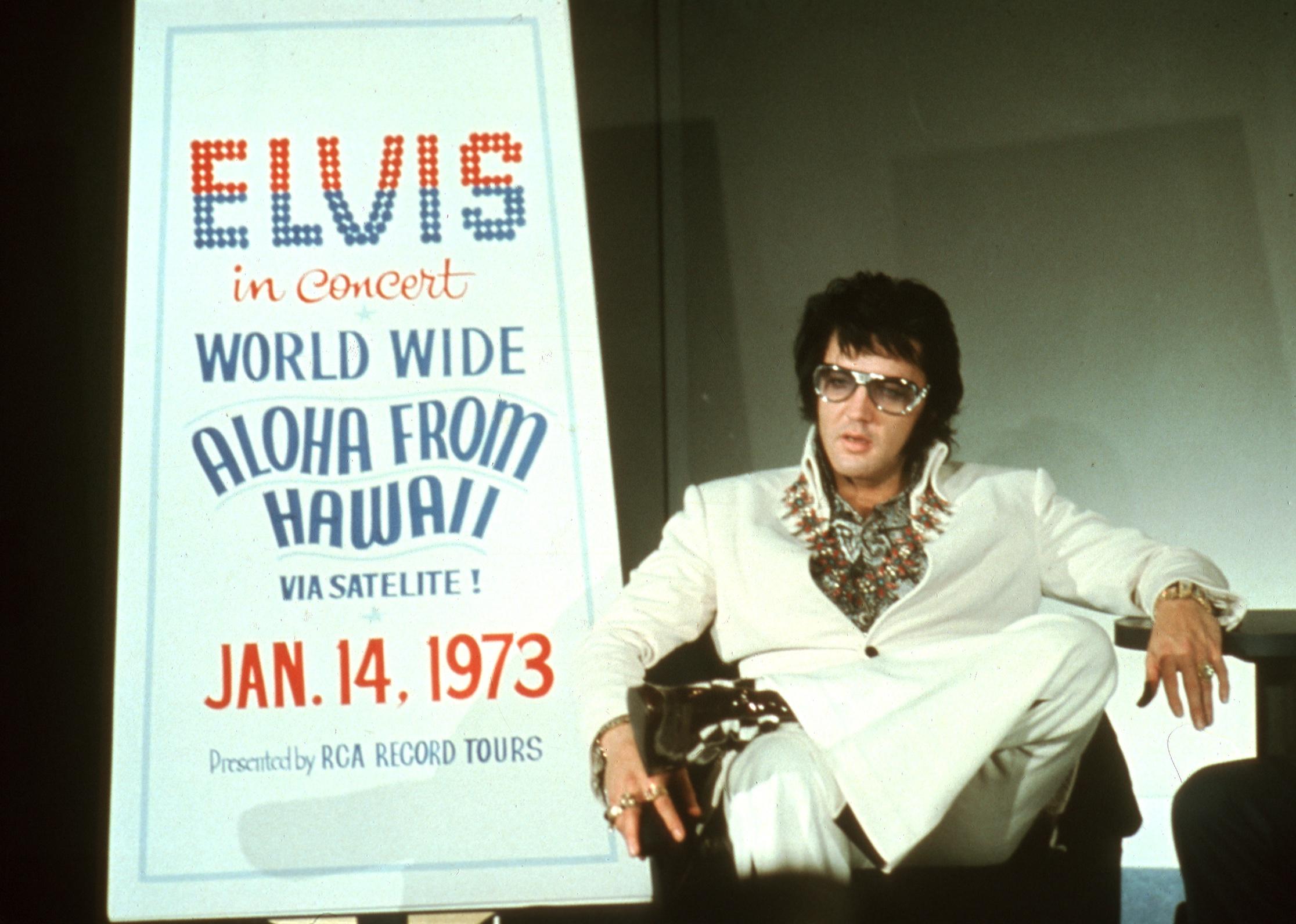 Michael Ochs Archives // Getty Images
1973: Elvis Presley at the Honolulu International Center
Elvis Presley's historic performance at the Honolulu International Center was the first full concert to be broadcast worldwide via satellite. He sang a number of well-known hits while wearing a bejeweled cape, which he threw into the audience at the end. The concert aired in over 40 countries.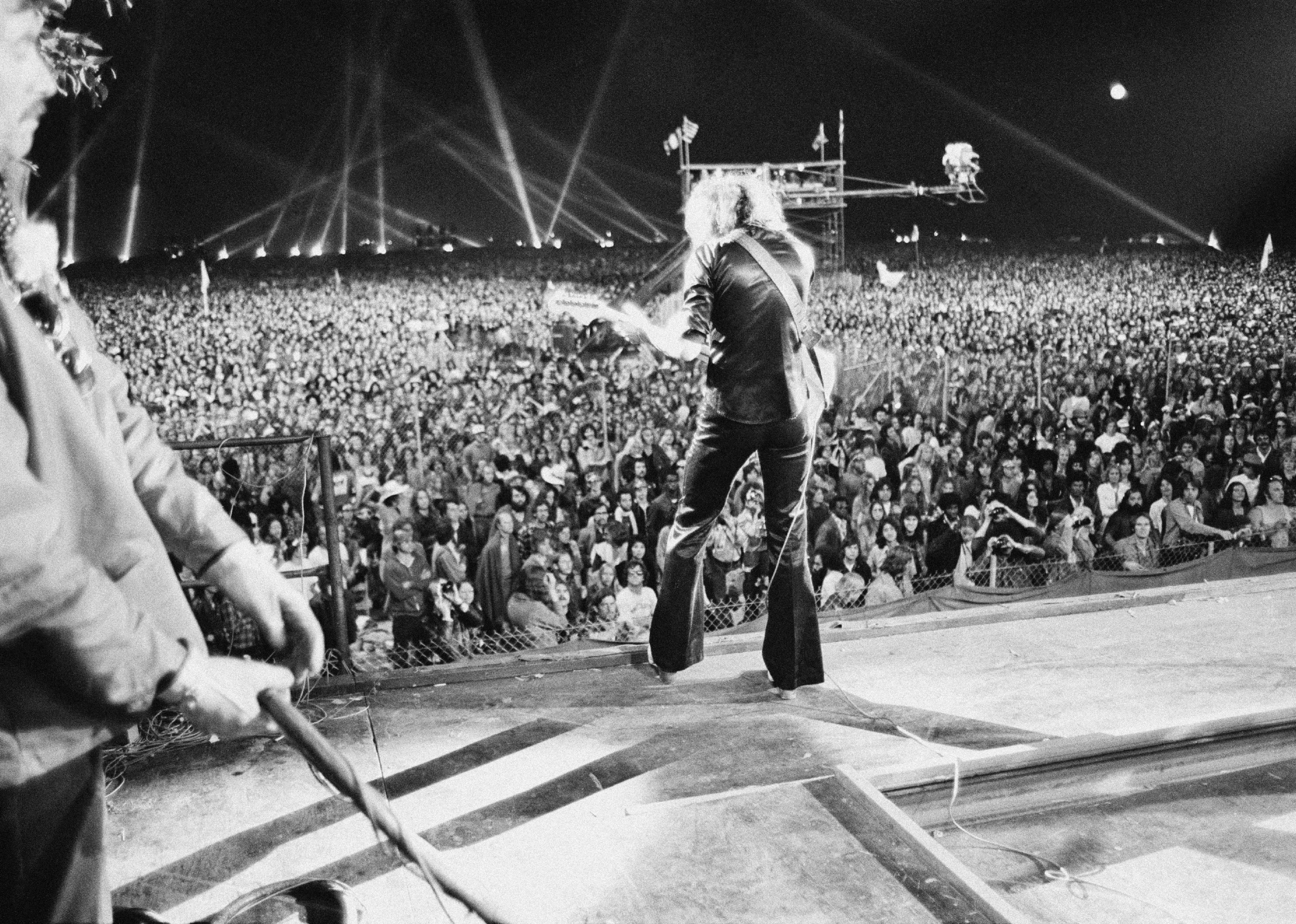 Fin Costello // Getty Images
1974: The California Jam Festival at the Ontario Motor Speedway in Ontario, California
A crowd of over 200,000 people gathered for this epic concert festival, leading to all kinds of crazy parking and traffic issues. Co-headlined by ​​Deep Purple and Emerson, Lake & Palmer, it featured additional performances by Earth, Wind & Fire, Eagles, Black Sabbath, and others. Highlights of the event were televised on ABC.
You may also like: Famous songs about every state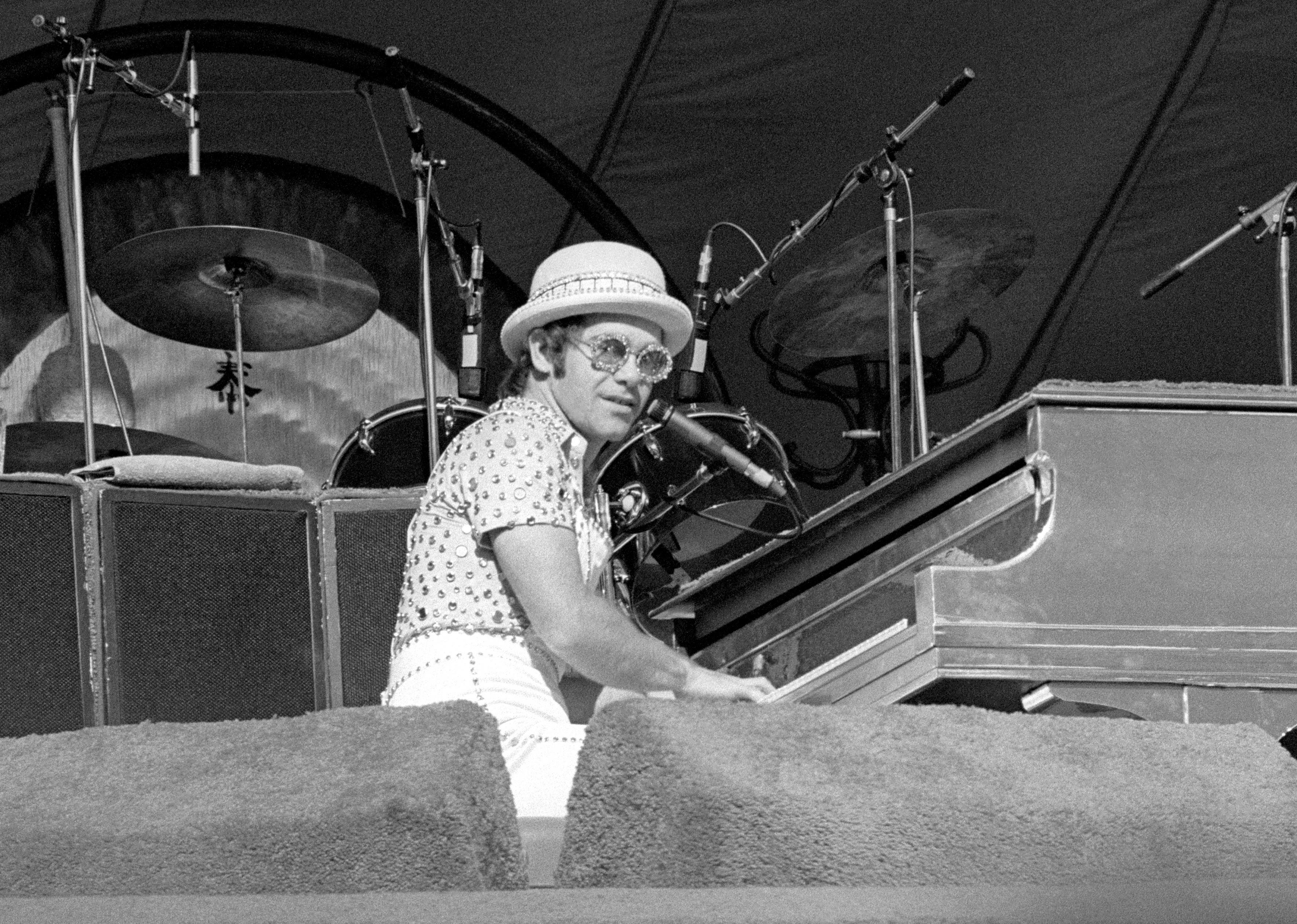 Lester Cohen // Getty Images
1975: Elton John at Dodger Stadium in Los Angeles, California
Music legend Elton John was at the height of his fame when he performed back-to-back concerts at L.A.'s Dodger Stadium. Wearing a sequined Dodgers uniform, he played to an estimated 110,000 people over the course of two sold-out shows. It made up part of his Rock of the Westies Tour across North America.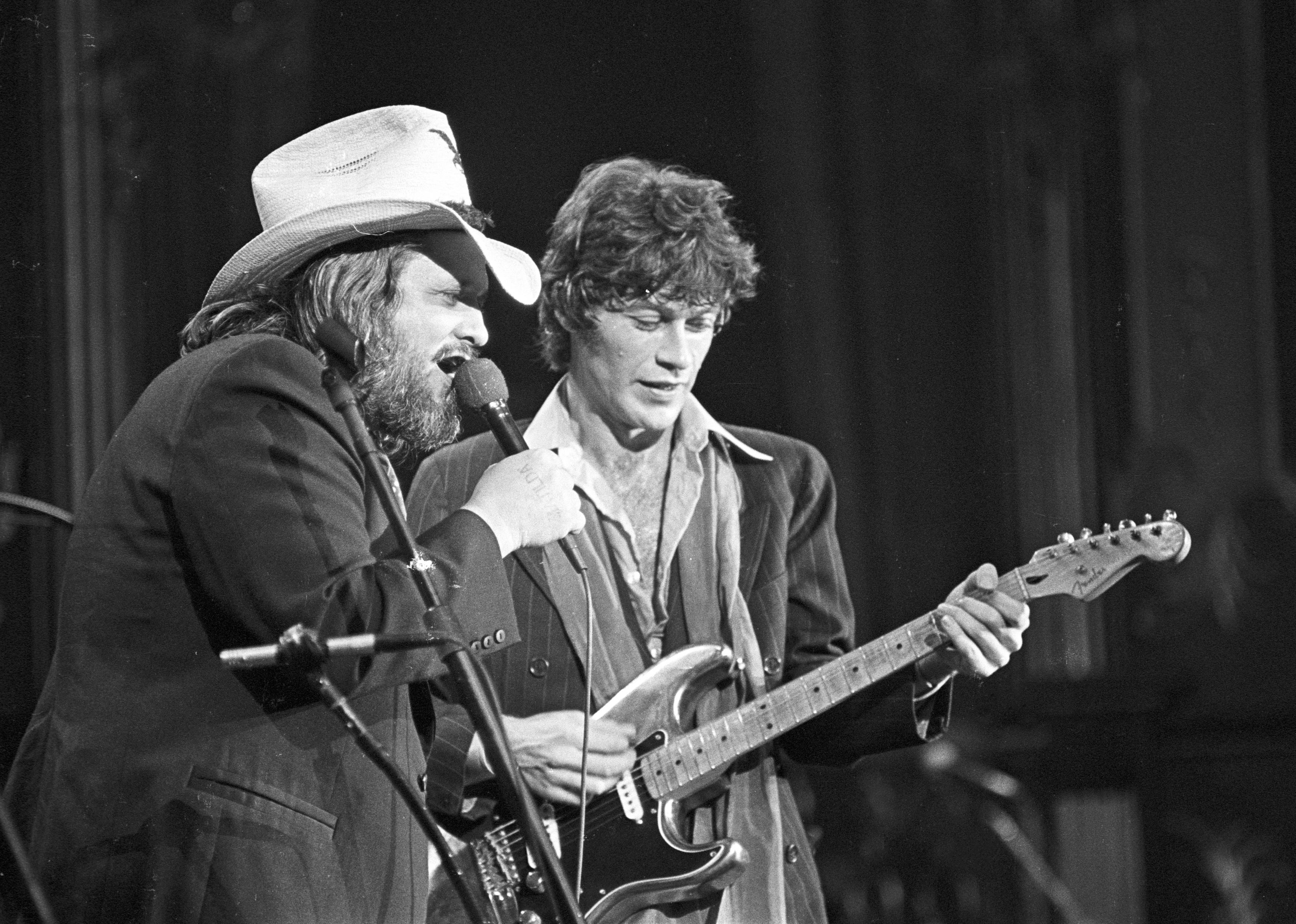 Michael Ochs Archives // Getty Images
1976: The Last Waltz at Winterland Ballroom in San Francisco, California
The Band pulled out all the stops for their "farewell concert appearance," which took place on Thanksgiving at San Francisco's Winterland Ballroom. The show featured a number of major guest appearances from artists such as Joni Mitchell, Bob Dylan, Van Morrison, and others. Director Martin Scorsese's 1978 documentary about the event is often hailed as one of the greatest concert films ever made.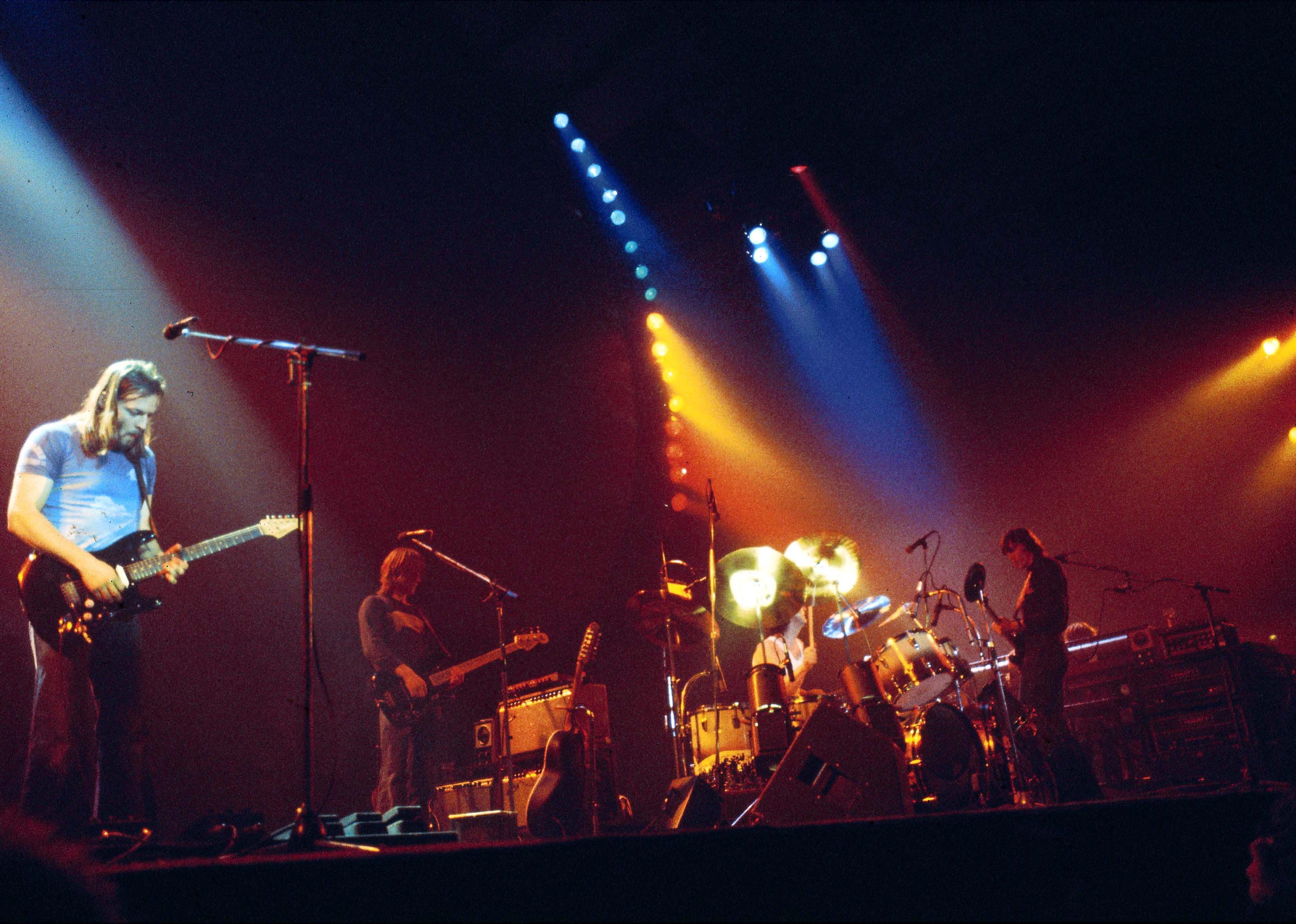 David Redfern // Getty Images
1977: Pink Floyd at Olympic Stadium in Montreal, Canada
Not every concert event is "iconic" for the right reasons, as evidenced by this infamous Pink Floyd performance in Montreal. Fed up with loud fireworks and other disruptions, band member Roger Waters spit on an unruly fan. The incident prompted serious introspection from Waters and inspired him to conceive the blockbuster concept album "The Wall."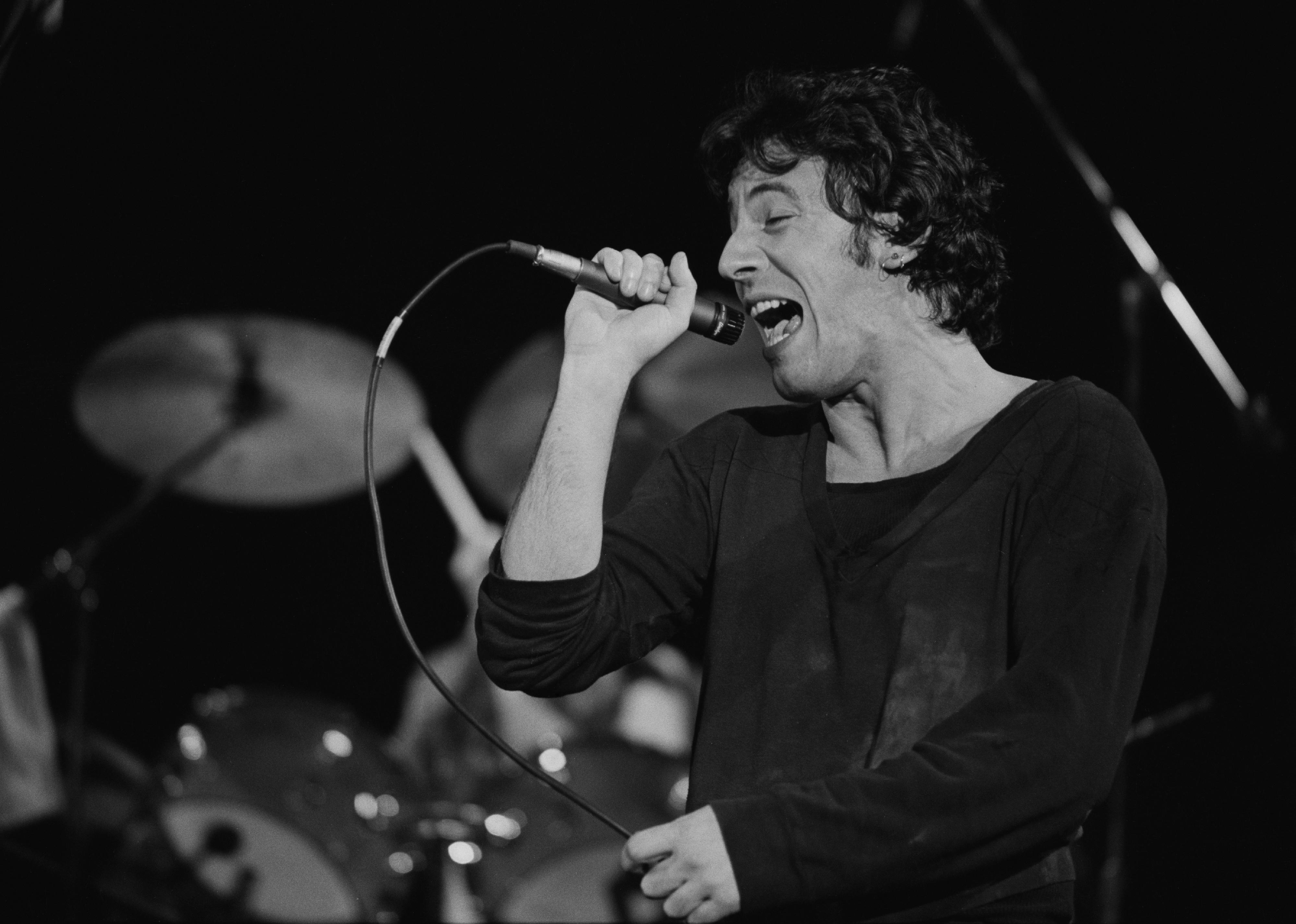 Michael Putland // Getty Images
1978: Bruce Springsteen at Capitol Theatre in Passaic, New Jersey
Bruce Springsteen and the E Street Band fine-tuned their live act throughout the mid- and late 1970s, culminating with this historic concert. Many fans consider it to be The Boss' greatest live performance ever, which is definitely no small feat. An official recording of the event was recently made available via the Live Bruce Springsteen website.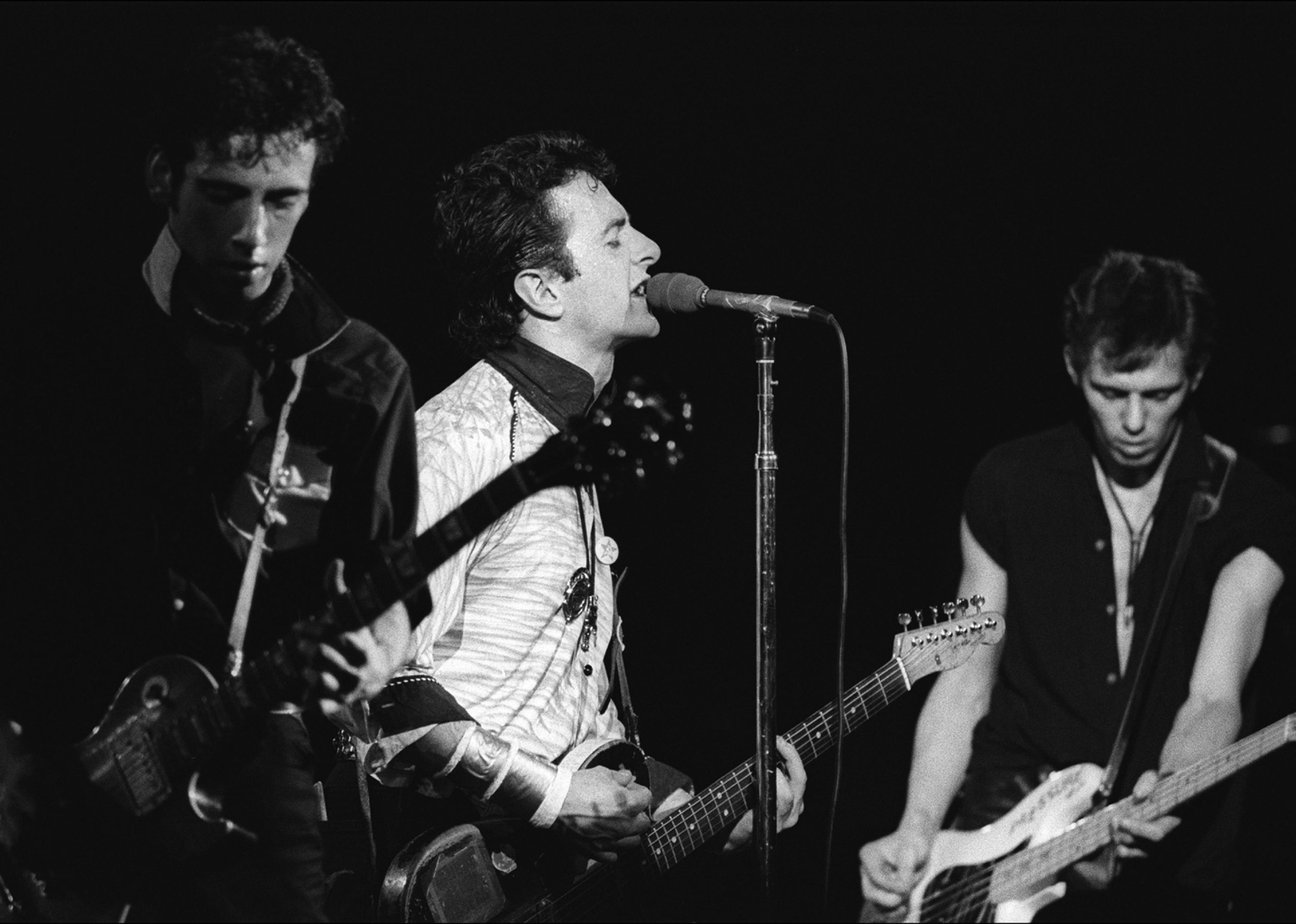 Allan Tannenbaum // Getty Images
1979: The Clash at The Palladium in New York City, New York
Punk rockers The Clash played New York City for the first time with a legendary two-night stint at The Palladium. A photograph of Paul Simonon destroying his Fender P-Bass guitar during the show would make up the cover for their next album, "London Calling." To this day, it's considered one of the most iconic album covers of all time.
You may also like: 50 best live albums of all time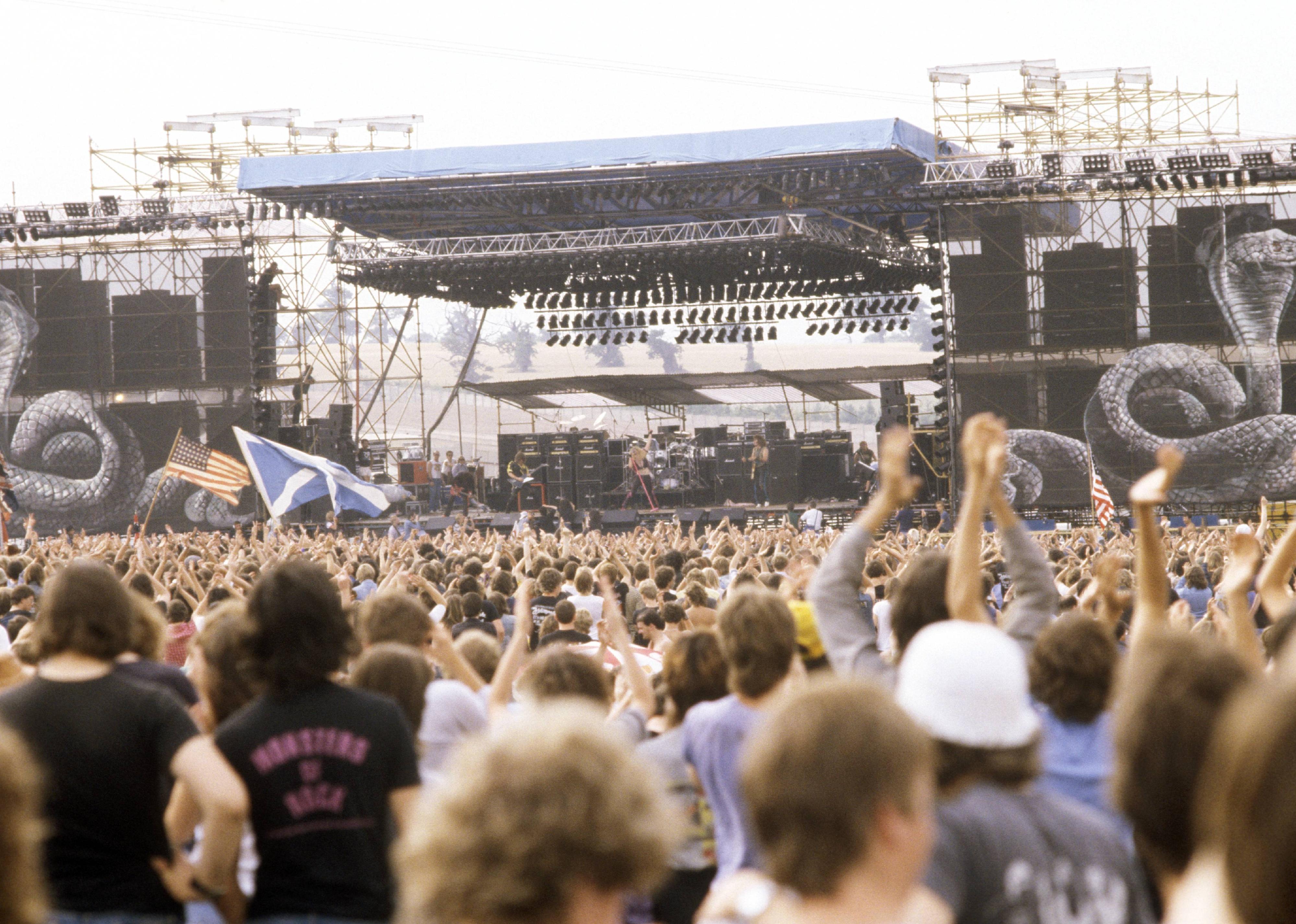 Fin Costello // Getty Images
1980: Monsters of Rock at Castle Donington in Leicestershire, England
Celebrating hard rock and heavy metal, the Monsters of Rock music festival kicked off in 1980 and quickly became an annual affair. The inaugural event delivered ear-shattering performances from Rainbow, Judas Priest, Scorpions, April Wine, Saxon, Riot, and Touch. Subsequent festivals took place at Castle Donington as well as other venues around the world, drawing massive crowds.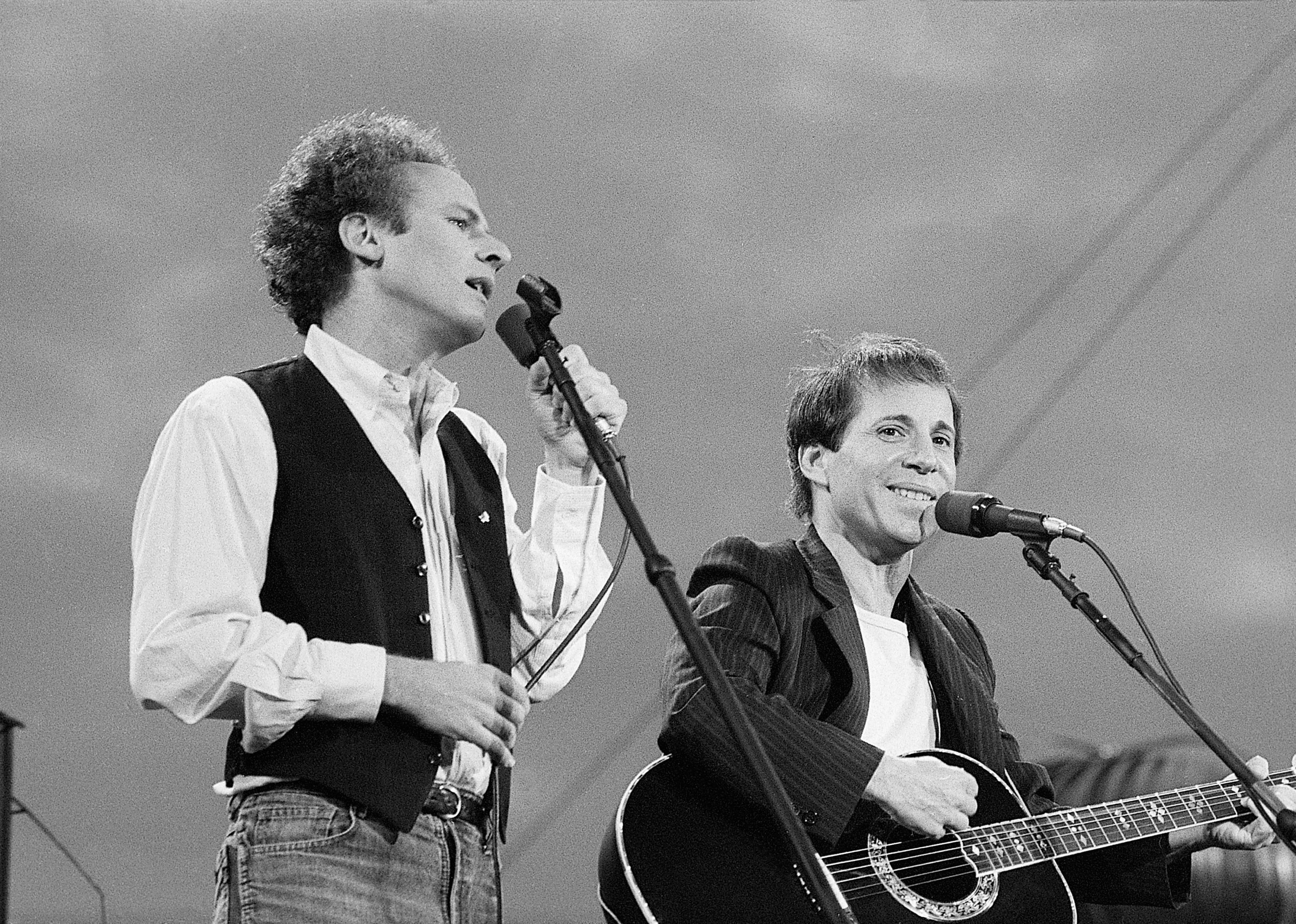 Bettmann // Getty Images
1981: Simon & Garfunkel in Central Park in New York City, New York
The folk duo of Simon & Garfunkel reunited several times after their initial split, most notably for this historic benefit concert. It opened with the classic song "Mrs. Robinson" and later hit an unexpected snag when a crazed audience member rushed the stage. An album recording of the event came out the following year and ultimately went certified double platinum.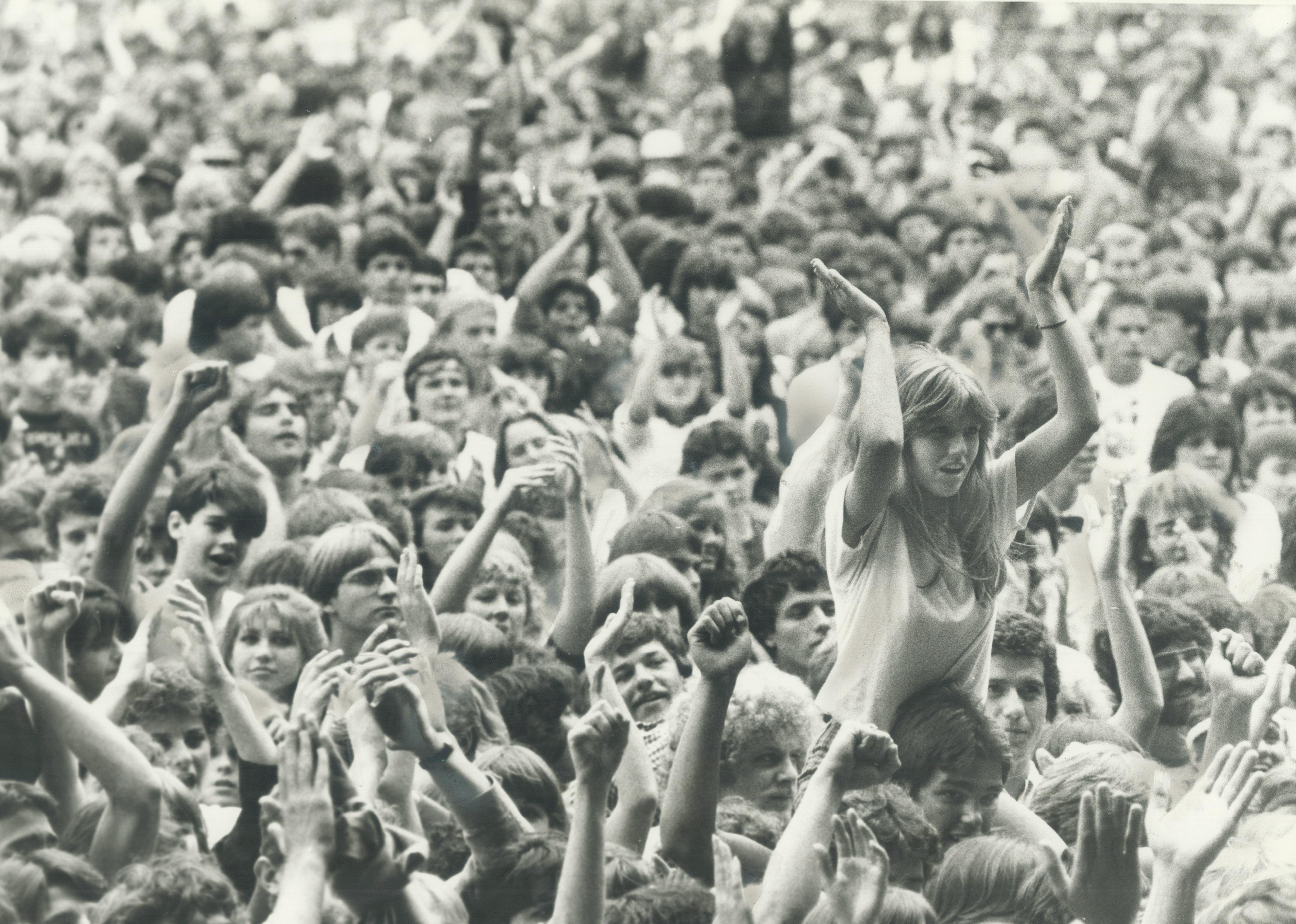 Michael Stuparyk // Getty Images
1982: The Police Picnic at CNE Exhibition Stadium in Toronto, Canada
This new wave concert event ran annually from 1981 to 1983 and paired headlining act The Police with a number of major contemporaries. The 1982 show took place before a crowd of over 38,000 people and featured performances from Joan Jett and The Blackhearts, Talking Heads, The English Beat, and A Flock of Seagulls.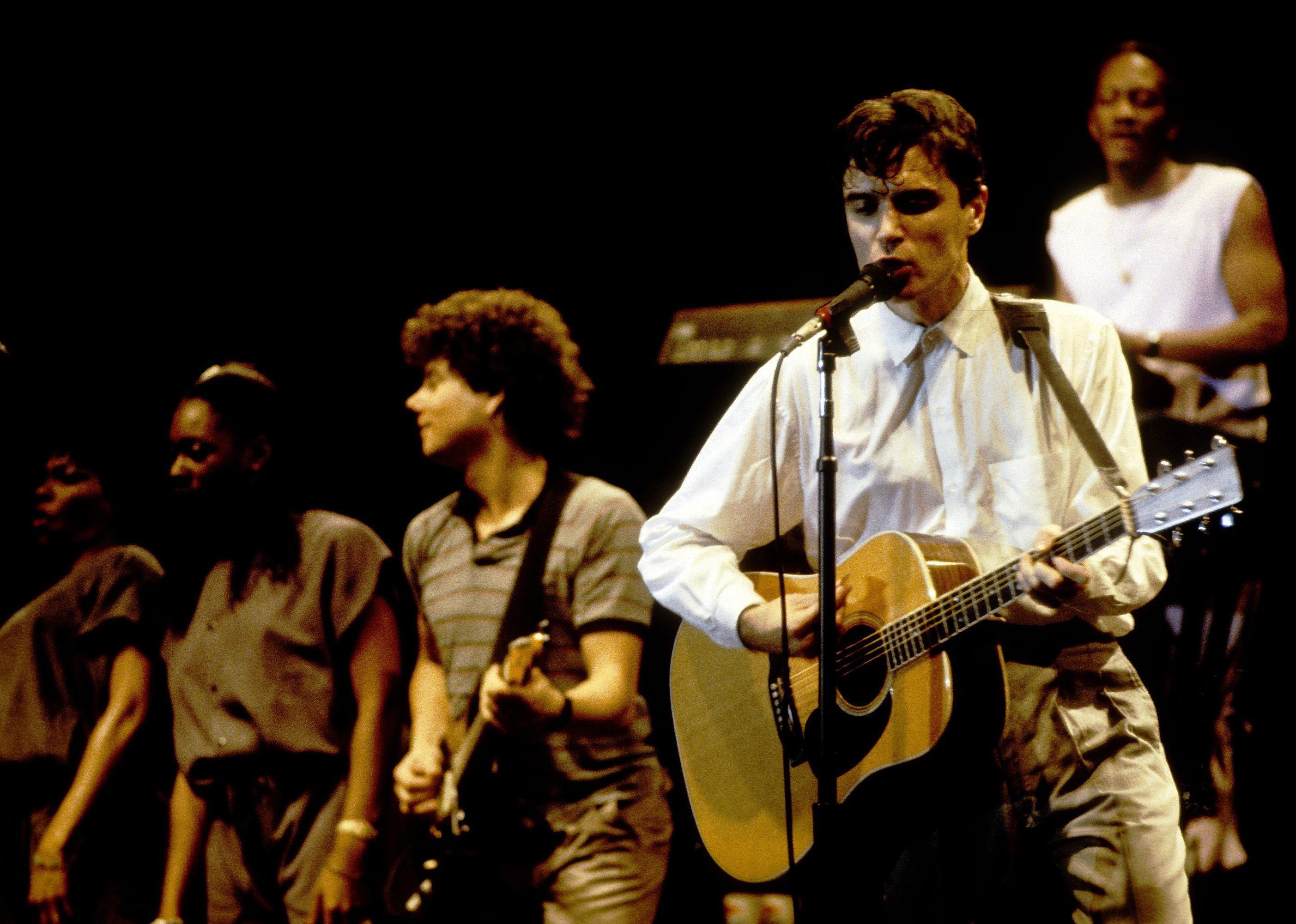 Larry Hulst // Getty Images
1983: Talking Heads at the Pantages Theater in Los Angeles, California
The Talking Heads famously imbued their act with oversized suits and unique dance sequences while touring in support of their 1983 album "Speaking in Tongues." Director Jonathan Demme used footage of the band's three shows at Hollywood's Pantages Theater for the seminal concert documentary "Stop Making Sense."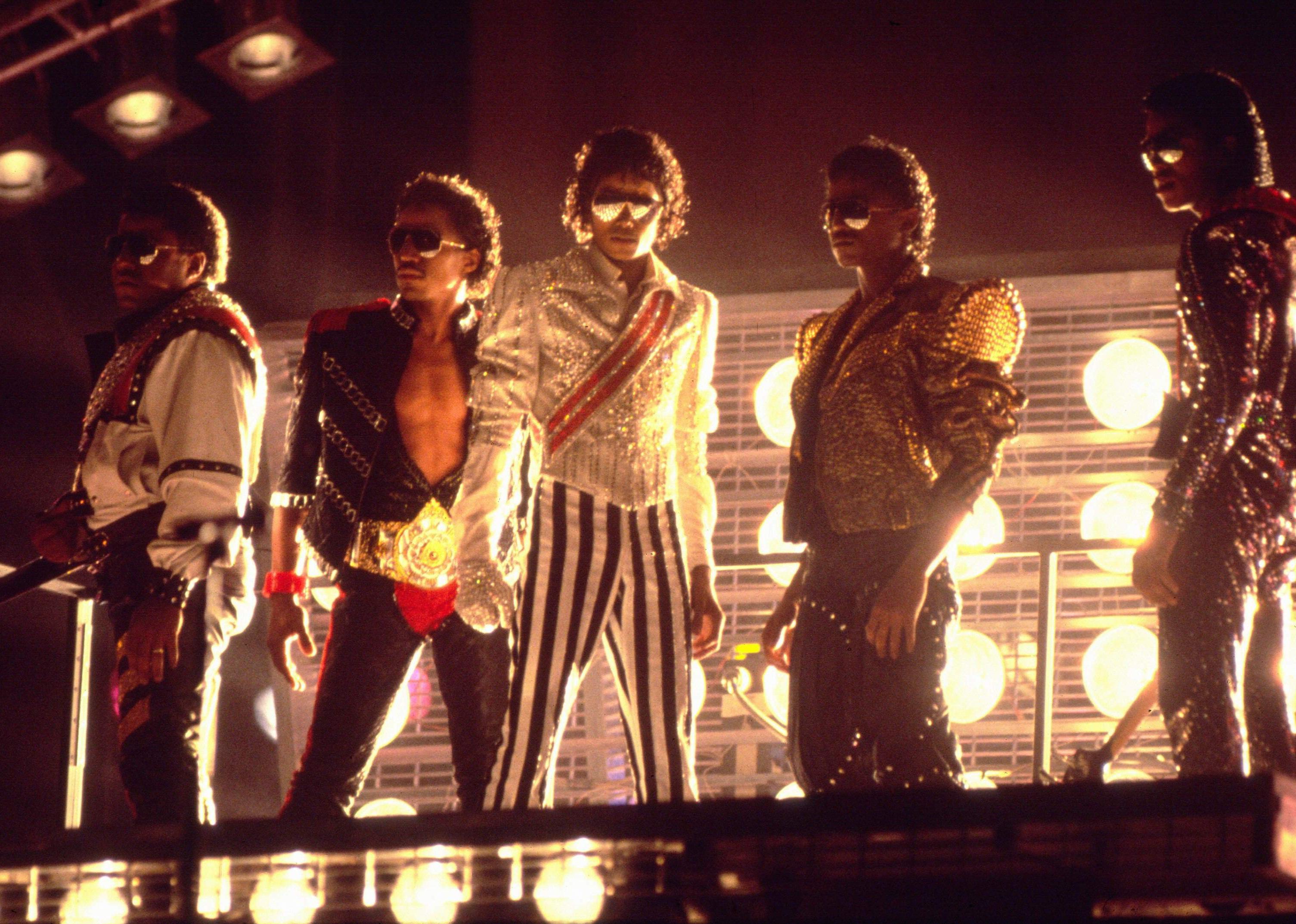 Richard E. Aaron // Getty Images
1984: The Jacksons Victory Tour
Michael Jackson was in the midst of a historic solo career when he joined his brothers for this smash concert tour of North America. It drew massive crowds and primarily featured songs from Jackson's albums "Thriller" and "Off the Wall." Their stop at Washington D.C.'s RFK Stadium was practically a citywide event, complete with fireworks and helicopters.
You may also like: 100 greatest movie songs from 100 years of film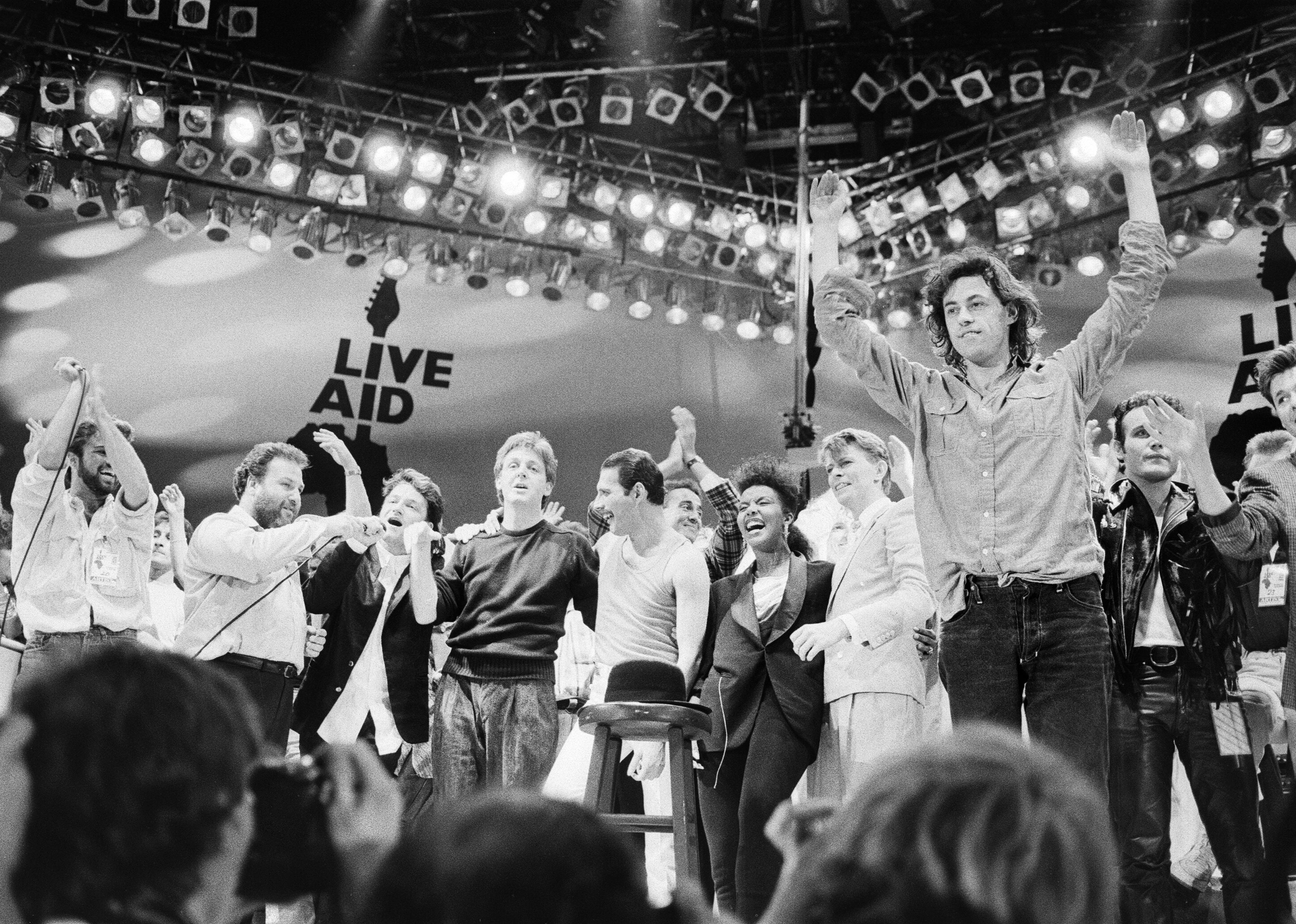 Mirrorpix // Getty Images
1985: Live Aid
Spanning multiple venues around the world, this benefit concert event helped raised money to relieve Ethiopia's famine crisis. It featured a slew of big-name artists and a historic set by the rock band Queen. The recent blockbuster biopic "Bohemian Rhapsody" impressively recreated the band's legendary performance before a crowd of approximately 72,000 (with reportedly over a billion more watching on TV).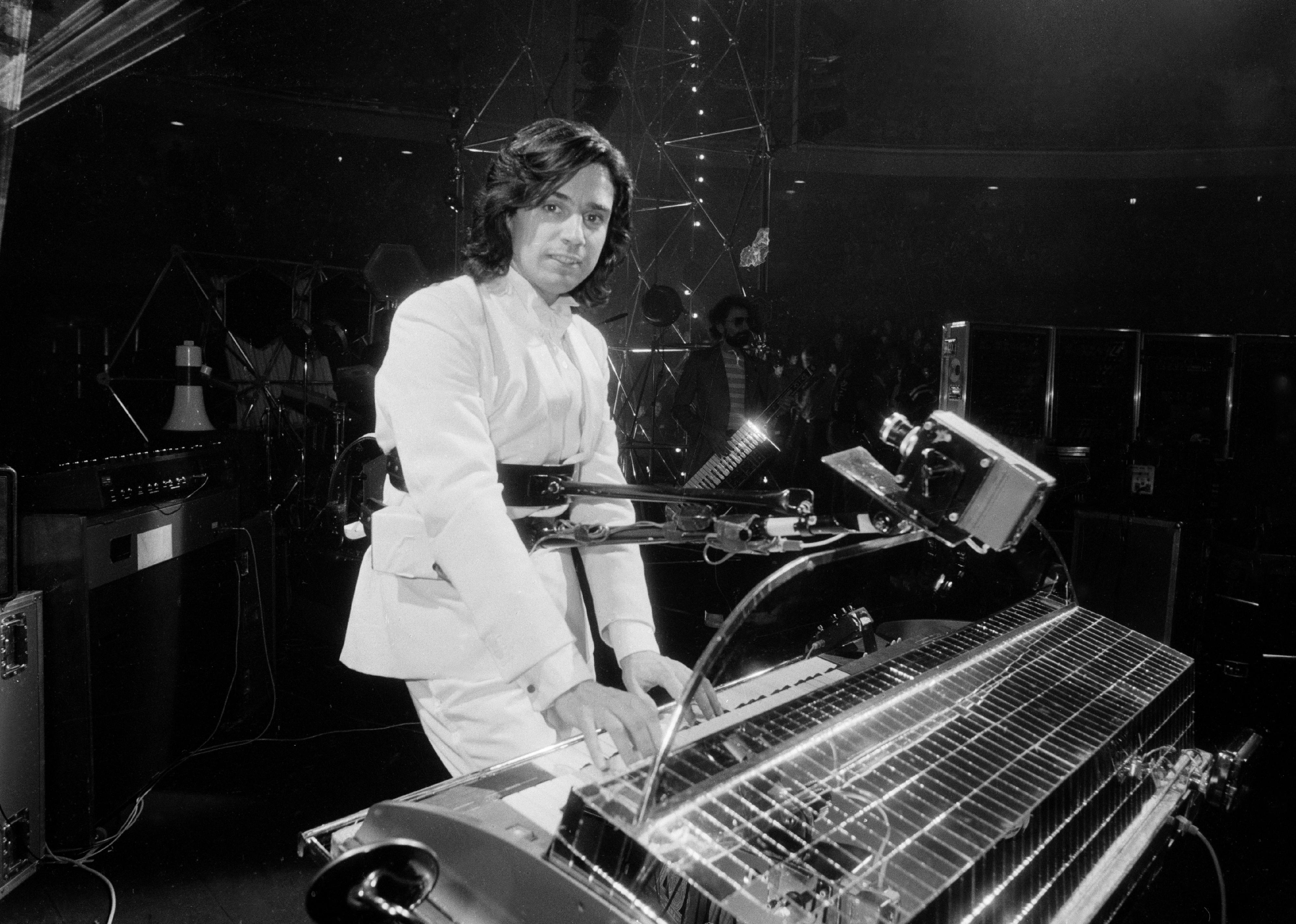 Bertrand LAFORET // Getty Images
1986: Jean-Michel Jarre in Houston, Texas
French electronic artist Jean-Michel Jarre turned the city of Houston itself into a sprawling venue with this epic concert event. Held in support of his 1986 album "Rendez-vous," it broke a Guinness World Record for the largest crowd ever to witness a sound-and-light display.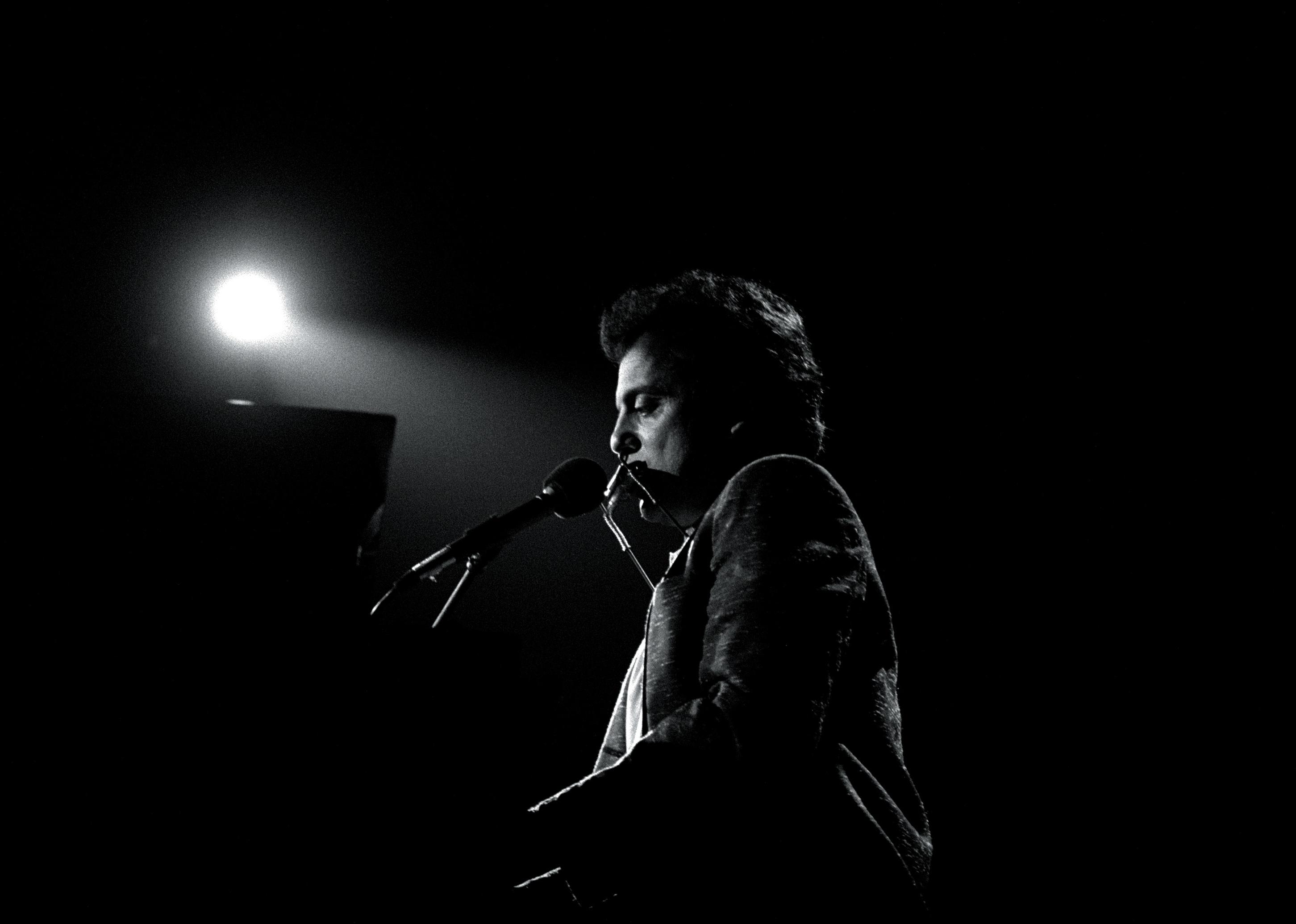 Terry Lott // Getty Images
1987: Billy Joel Soviet Union Tour
Piano man Billy Joel made history when he became one of the first Western artists to mount a full-blown concert production in the Soviet Union. It kicked off in Moscow's Olimpiyskiy Stadium and ultimately consisted of six performances. During the second show, Joel famously experienced something of a meltdown over lighting issues.
Dave Hogan // Getty Images
1988: Tina Turner at Maracana Stadium in Rio de Janeiro, Brazil
Still in the midst of a miraculous career comeback, superstar Tina Turner embarked on the Break Every Rule world tour between 1987 and 1988. Her performance before a crowd of over 180,000 in Rio de Janeiro didn't necessarily break every rule, but it did break a Guinness World Record for the most paying concert-goers to see a single artist.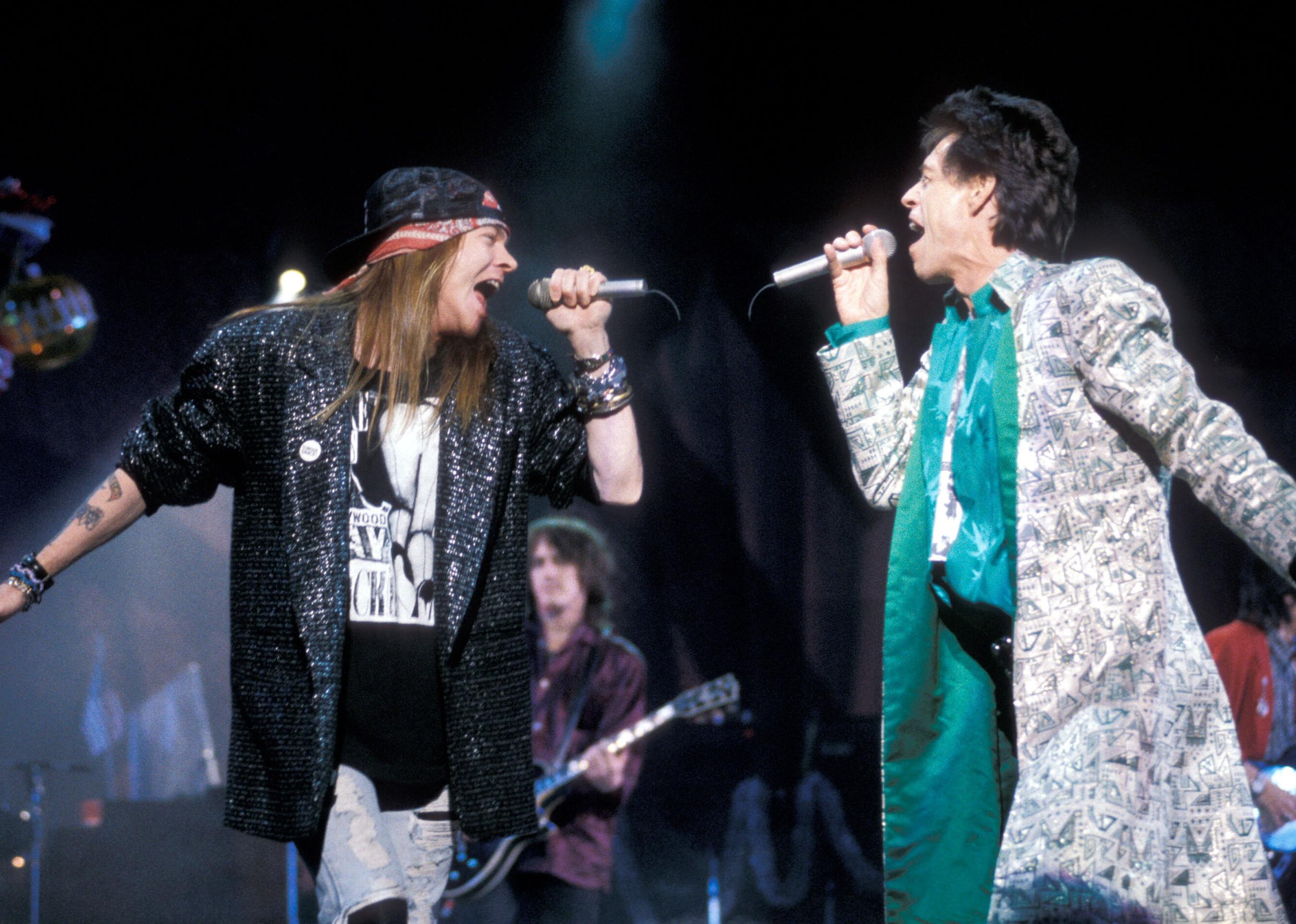 KMazur // Getty Images
1989: The Rolling Stones Steel Wheels Tour
The Rolling Stones have delivered no shortage of impressive concert tours over their decades-long career, including this one from 1989 (and 1990). It marked a live comeback for the band and proved that they could still rock a huge crowd. An infamous show at L.A.'s Memorial Coliseum was disastrous for opening act Guns N' Roses, with Axl Rose calling out his bandmates for drug use while on stage.
You may also like: Iconic music videos from your high school days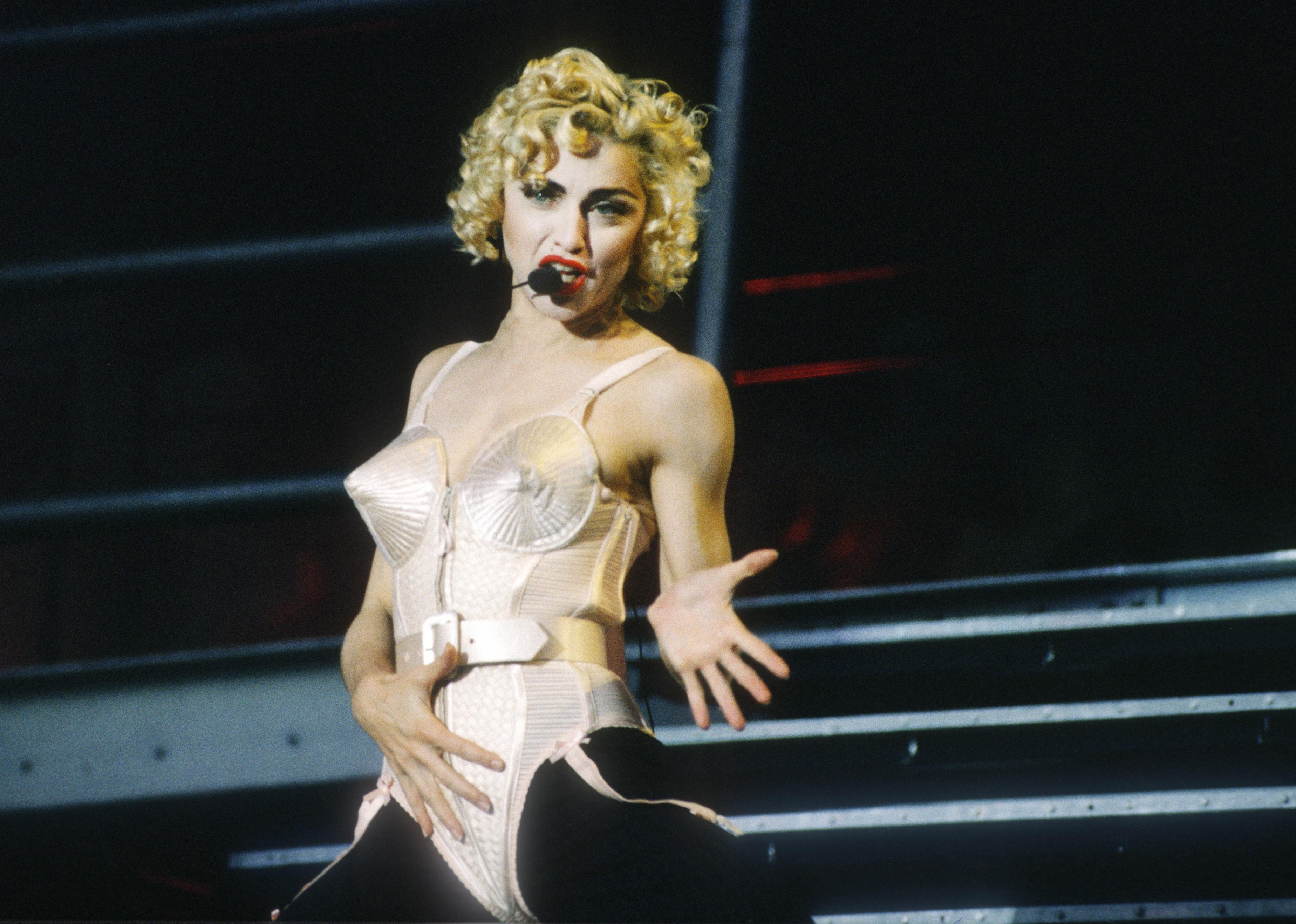 Gie Knaeps // Getty Images
1990: Madonna Blond Ambition Tour
Madonna was both blonde and ambitious when she mounted her third world tour, this one in support of 1989's "Like a Prayer." A lavish stage production, each show broke down into thematic segments and incorporated a variety of artistic influences. The 1991 documentary "Madonna: Truth or Dare" revealed extensive behind-the-scenes footage of her life and work around this time.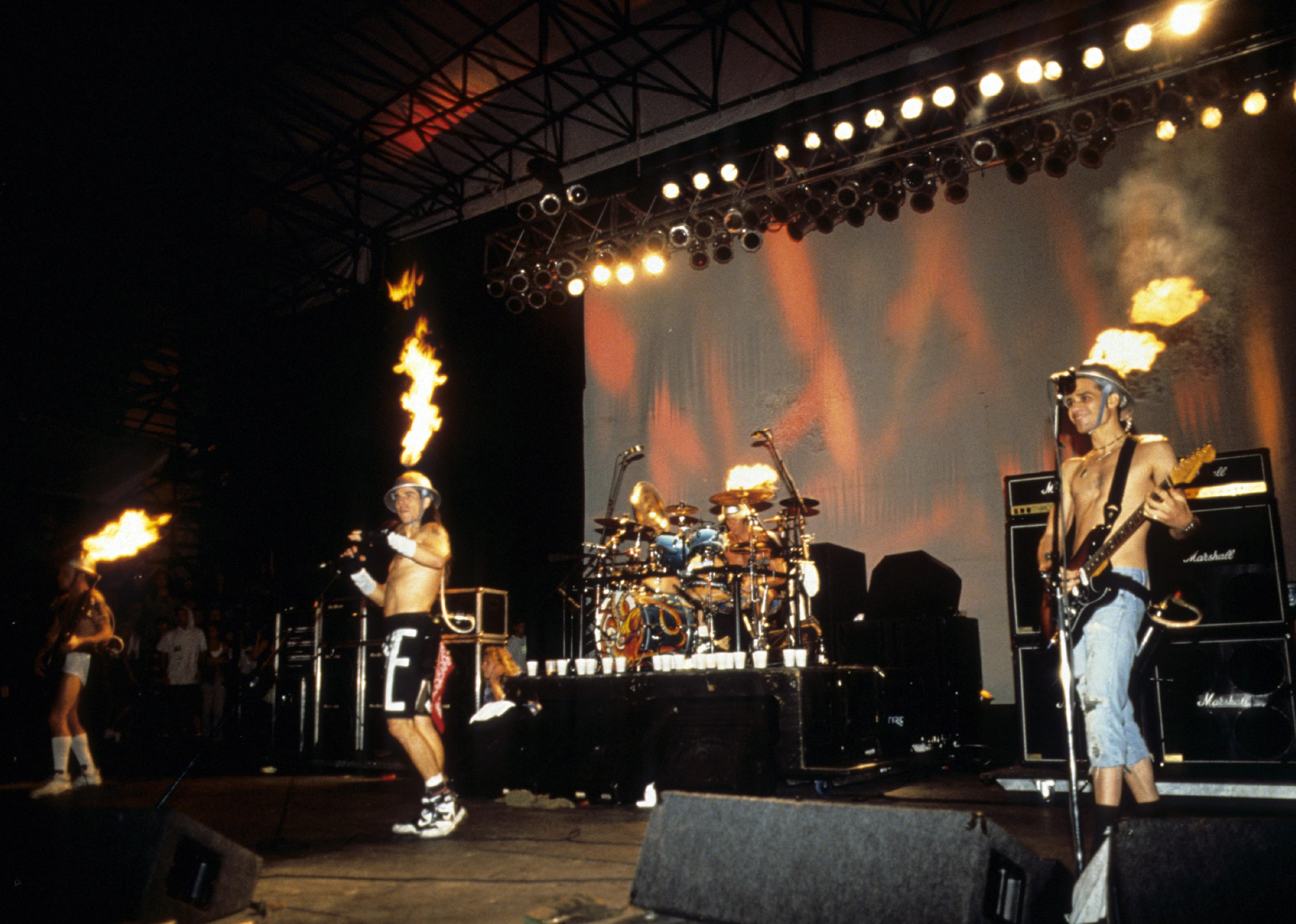 Steve Eichner // Getty Images
1991: Lollapalooza
Co-created by Perry Farrell of Jane's Addiction, the first Lollapalooza music festival stopped in over 20 North American cities over the course of a summer. Performances from Nine Inch Nails, Living Colour, Violent Femmes, and other acts helped take alternative music into the mainstream. In 2020, Spin magazine dubbed it the greatest concert of the last 35 years.
Mick Hutson // Getty Images
1992: Nirvana at the Reading Festival in Reading, England
Nirvana's headlining gig at this U.K. music festival was preceded by all kinds of negative press, including rumors of drug addiction and ill health. Kurt Cobain tackled the gossip head-on by rolling out in a wheelchair and feigning sickness before launching into one of the band's most memorable performances. The rest is grunge history.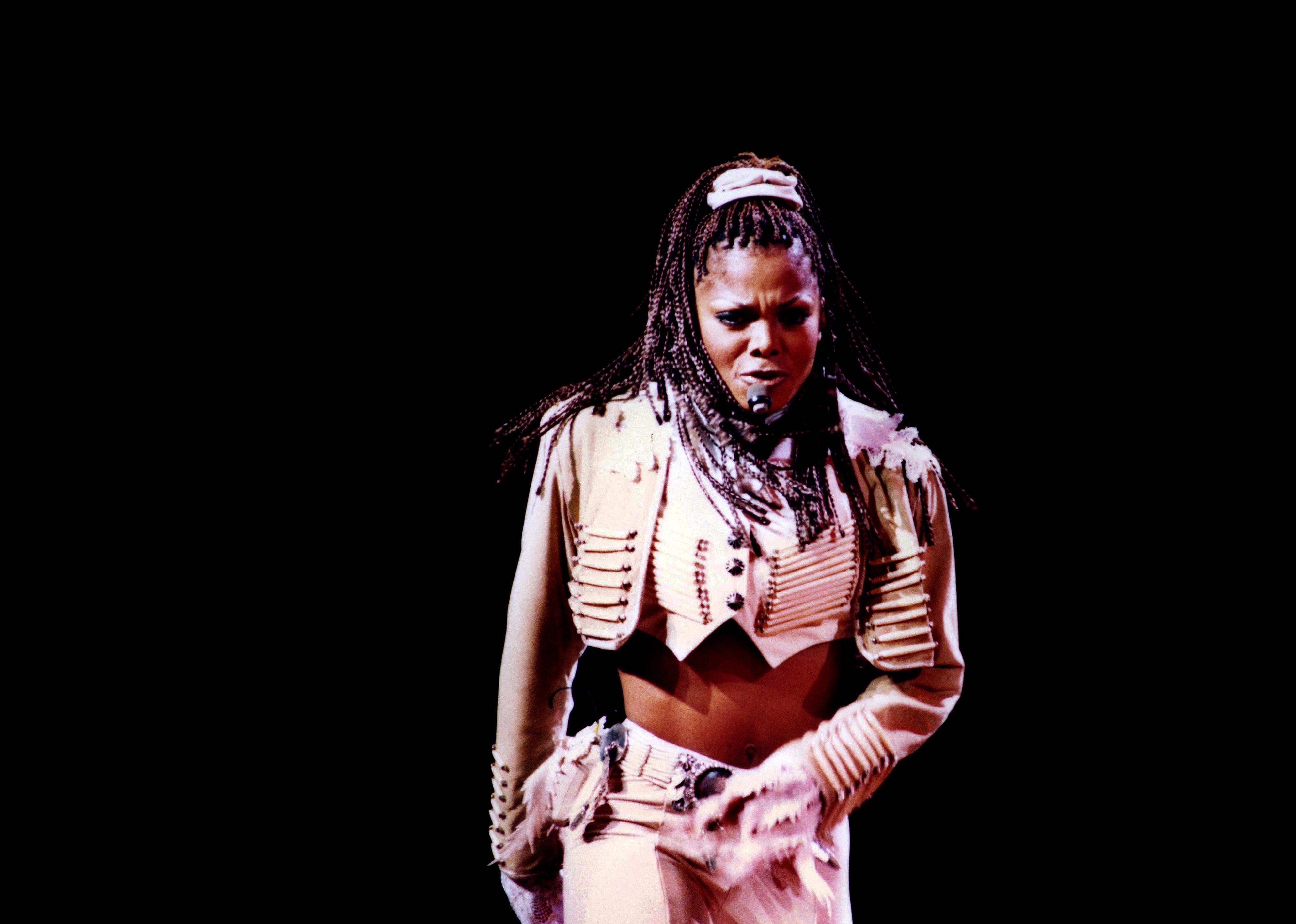 Raymond Boyd // Getty Images
1993: Janet Jackson World Tour
Three years after the record-breaking Rhythm Nation World Tour 1990, Janet Jackson embarked on another wildly successful world tour. It kicked off in Cincinnati and concluded over a year later with three shows at London's Wembley Arena. "The video-age arena spectacle is in good hands," wrote New York Times critic Jon Pareles of the show at Madison Square Garden.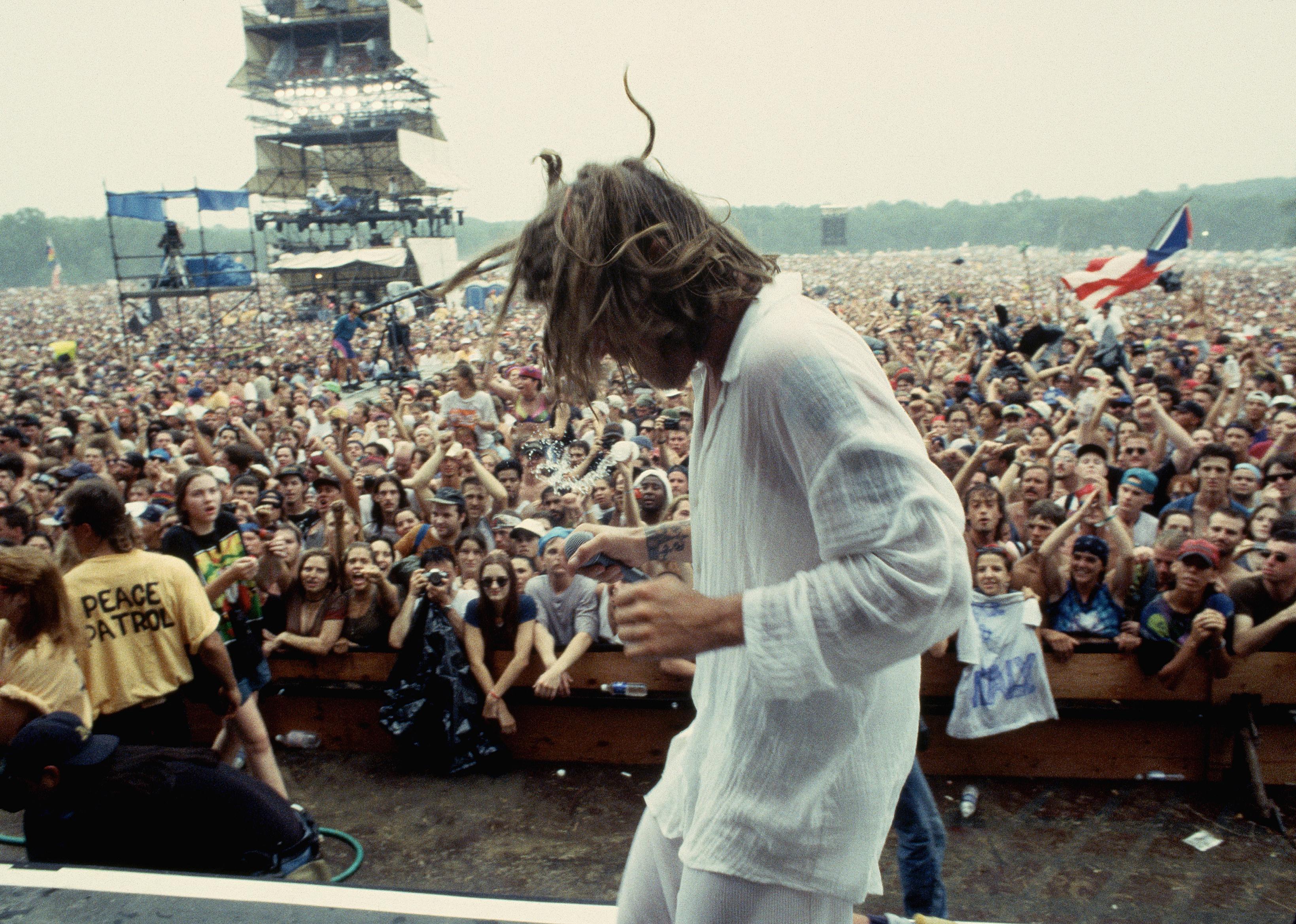 Henry Diltz // Getty Images
1994: Woodstock '94 on Winston Farm near Saugerties, New York
Held on the 25th anniversary of Woodstock, this massive music festival promised "2 More Days of Peace and Music." What it delivered was expensive tickets, corporate sponsorships, gate-crashing, overcrowding, three confirmed deaths, multiple hospitalizations, and copious amounts of mud. The majority of attendees were reported to have a good time nevertheless.
You may also like: 100 best albums of the '90s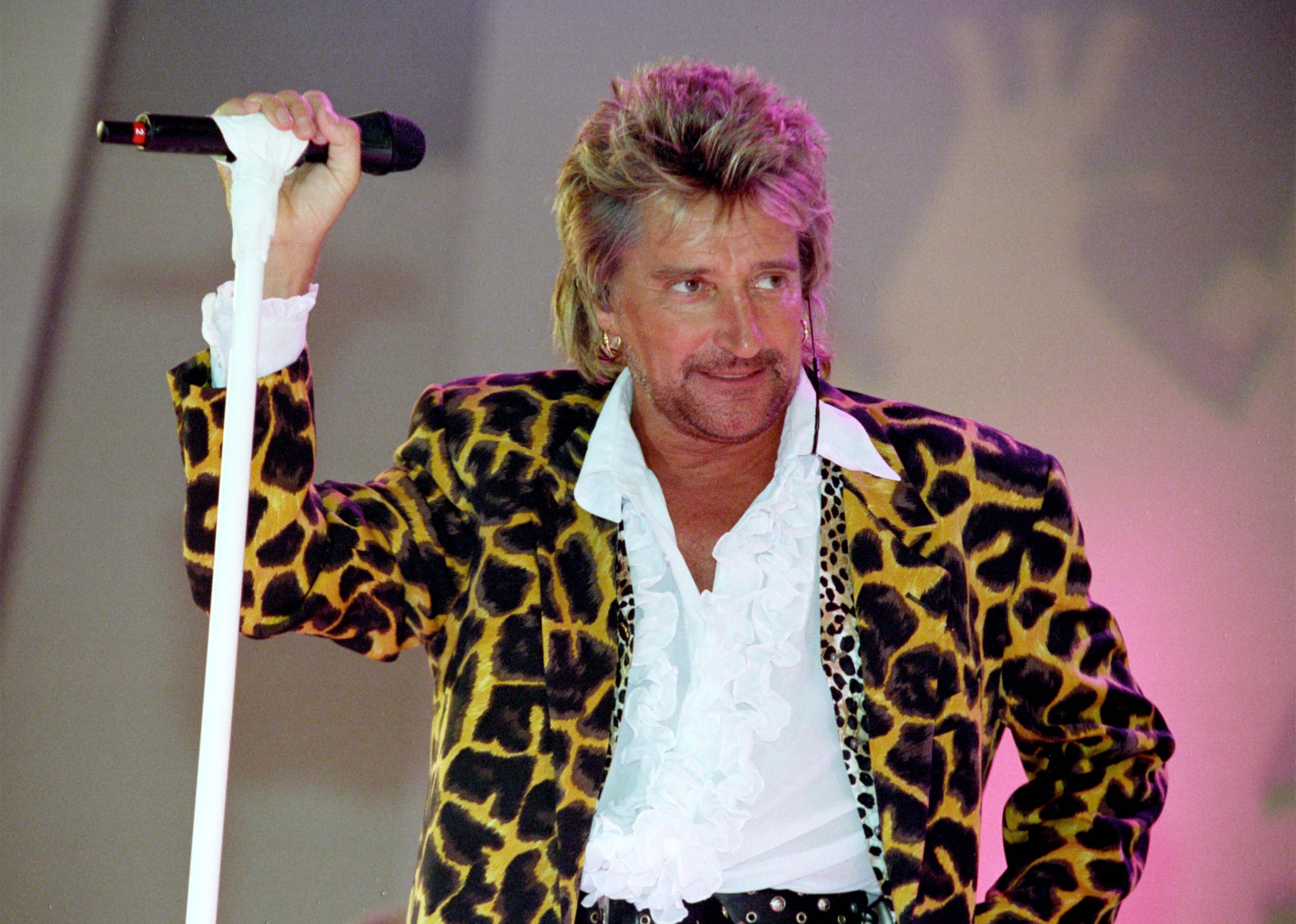 Phil Dent // Getty Images
1995: Rod Stewart at Copacabana Beach in Rio de Janeiro, Brazil
Rod Stewart celebrated New Year's Eve with this free open-air concert, which drew a record-breaking crowd of over 3.5 million people. It made up part of his A Night To Remember Tour and featured hit songs such as "Maggie May" and "Do Ya Think I'm Sexy."
Mick Hutson // Getty Images
1996: Oasis at the Knebworth Festival in Hertfordshire, England
Rock band Oasis was coming off the successful sophomore album "(What's The Story) Morning Glory?" when they headlined this outdoor music festival. They broke local attendance records by playing to an estimated 125,000 people per night over the course of two shows. Band member Noel Gallagher later said the years that followed were like a "comedown" from this event.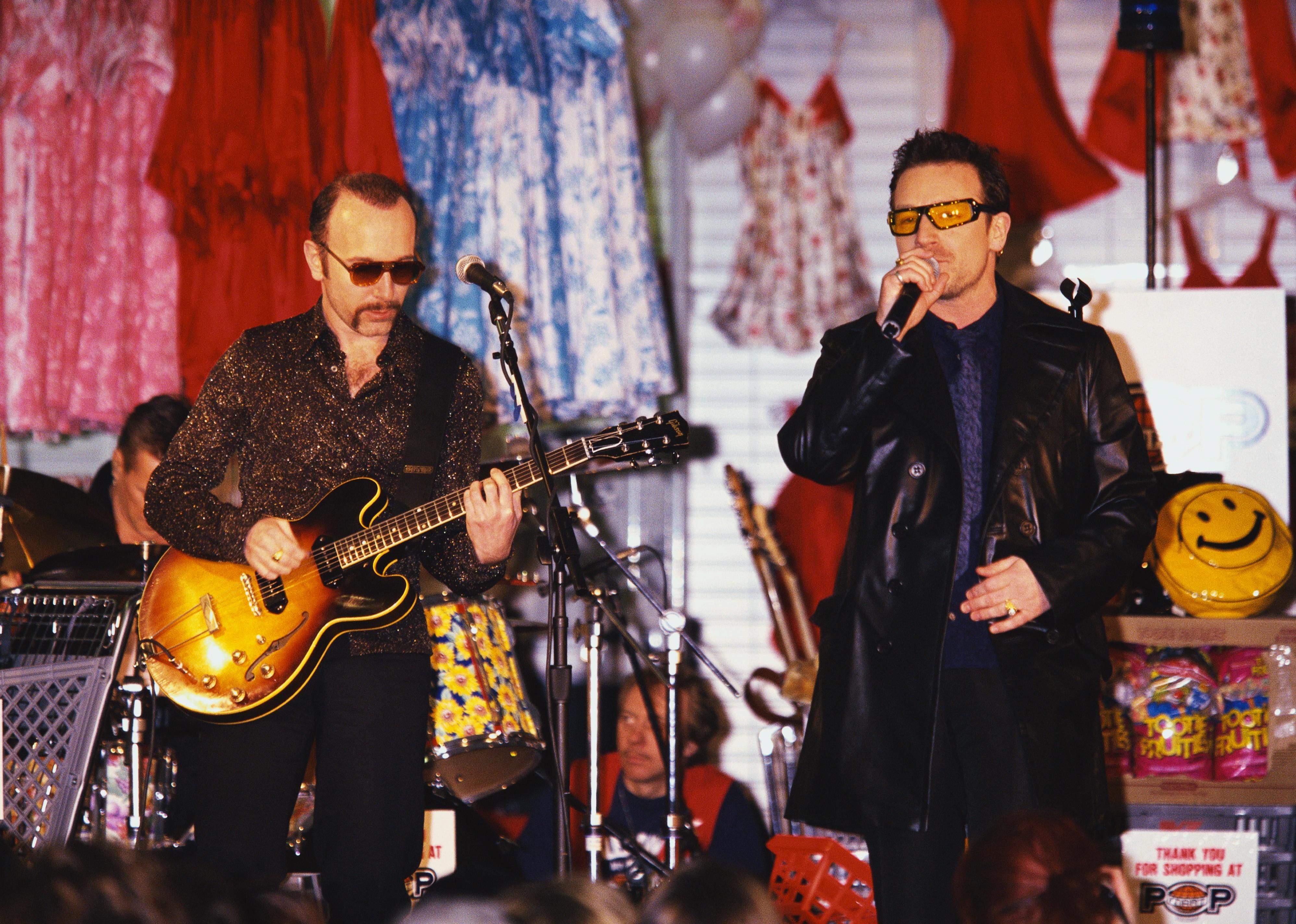 Mitchell Gerber // Getty Images
1997: U2 at Koševo Stadium in Sarajevo, Bosnia and Herzegovina
The city of Sarajevo received its first major pop concert after the Bosnian War with the arrival of Irish rock legends U2. Just before showtime, the gates opened to allow 10,000 non-paying attendees (who couldn't afford tickets) to enter. It was also broadcast on local TV networks.
Frank Micelotta Archive // Getty Images
1998: Tibetan Freedom Concert at RFK Stadium in Washington DC
This concert for a cause spanned two days and helped raise as much as $1.2 million to support Tibet's fight for independence. A thunderstorm led to cancellations and injuries on the first day while the second day ran more smoothly. It was the third annual event of its kind, with performances by Beastie Boys, Radiohead, Sonic Youth, Red Hot Chili Peppers, and numerous others.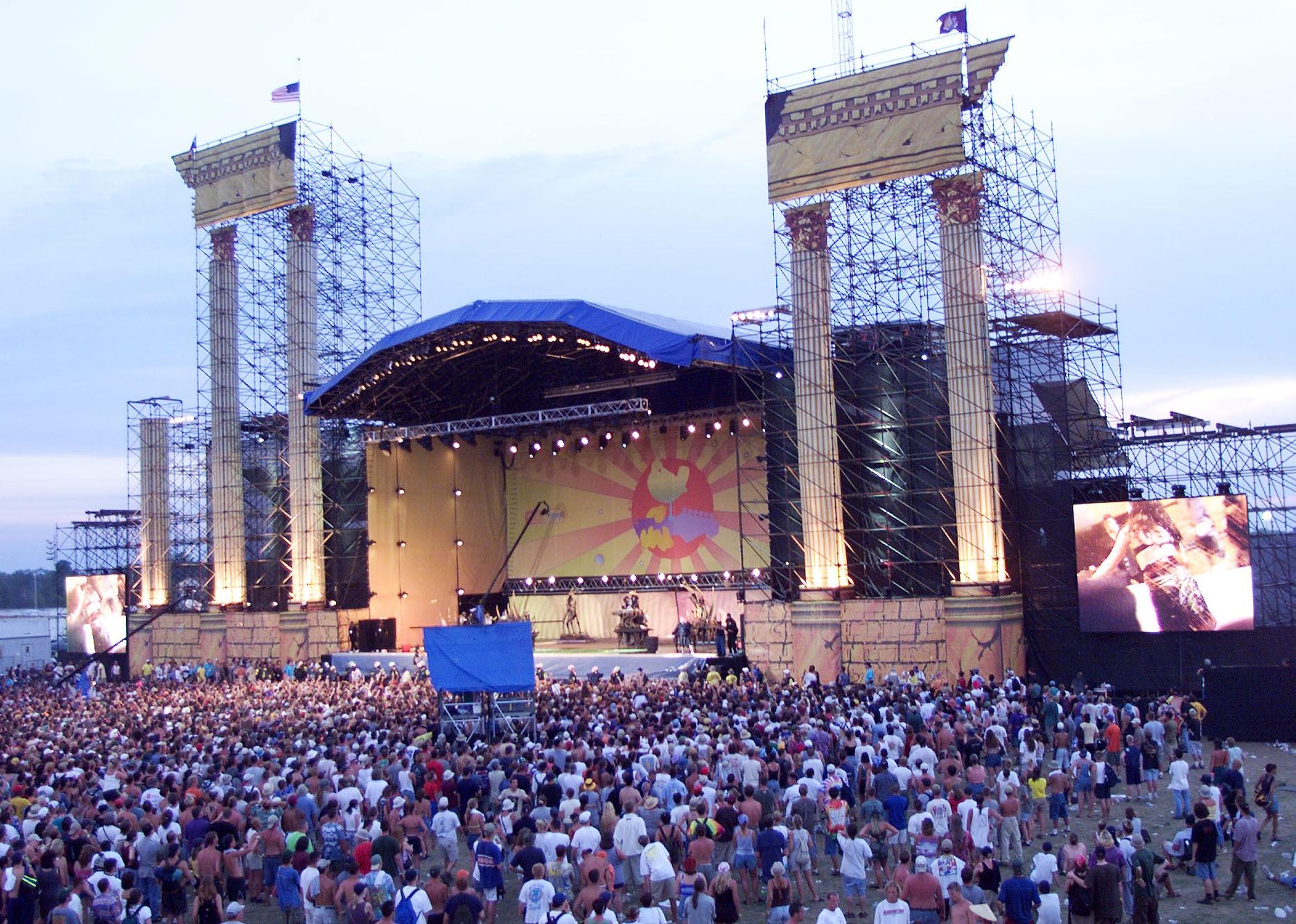 Scott Gries // Getty Images
1999: Woodstock '99 at Griffiss Air Force Base in Rome, New York
The subject of two recent documentaries, this infamous music festival buried the spirit of Woodstock and then burned its grave. Sweltering heat, restricted water access, and sexual assaults were just three among the legion of problems that unfolded over the course of four days. By the time Limp Bizkit frontman Fred Durst told the crowd to "break stuff," they were all too ready to oblige.
You may also like: #1 pop song from the year you graduated high school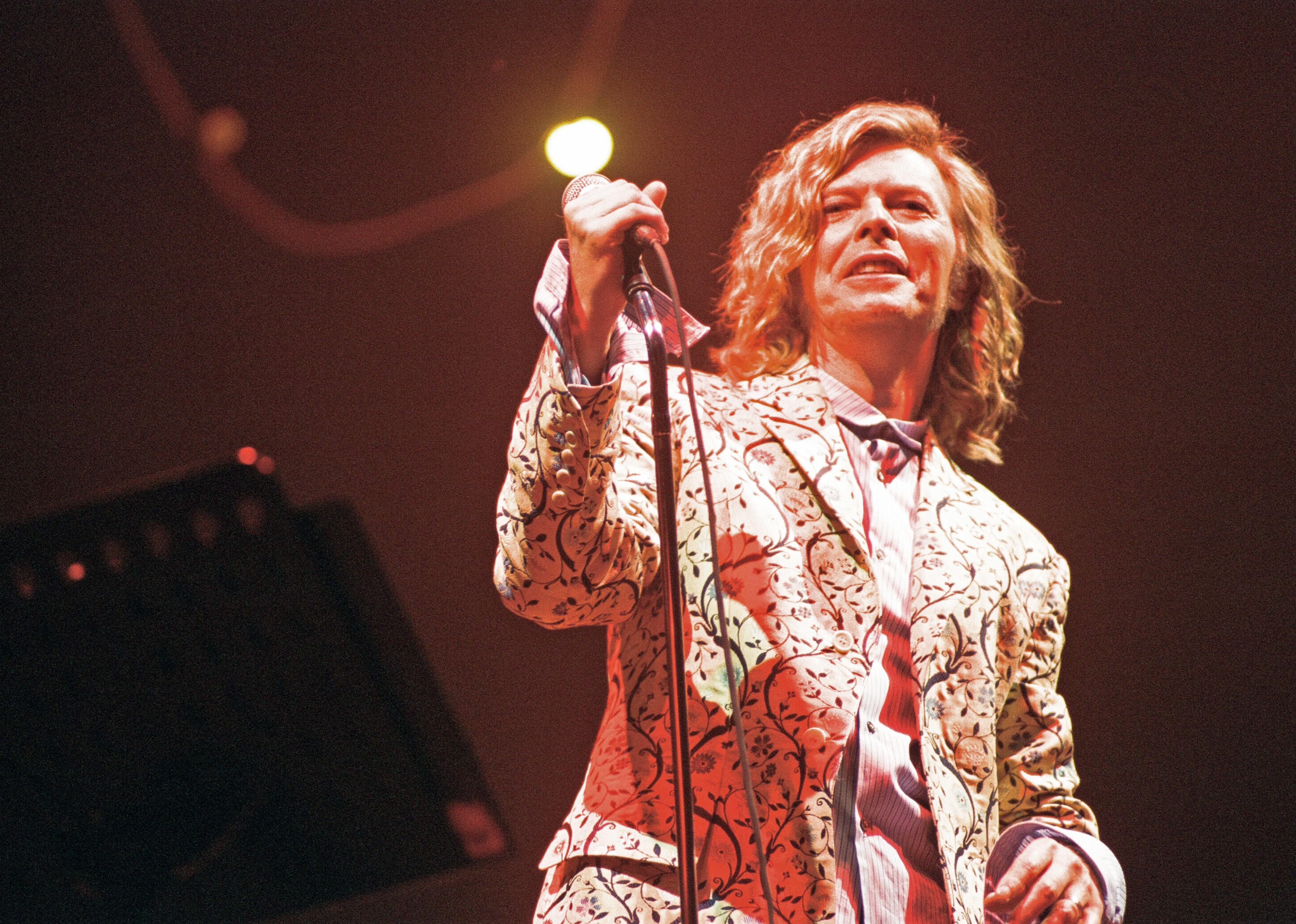 Mirrorpix // Getty Images
2000: Glastonbury Festival in Pilton, Somerset, England
Musical icon David Bowie returned to the Glastonbury Festival for the first time in nearly three decades when he co-headlined the 2000 iteration. It debuted a new Pyramid Stage along with other improvements, but also suffered from gate-crashing and over-attendance.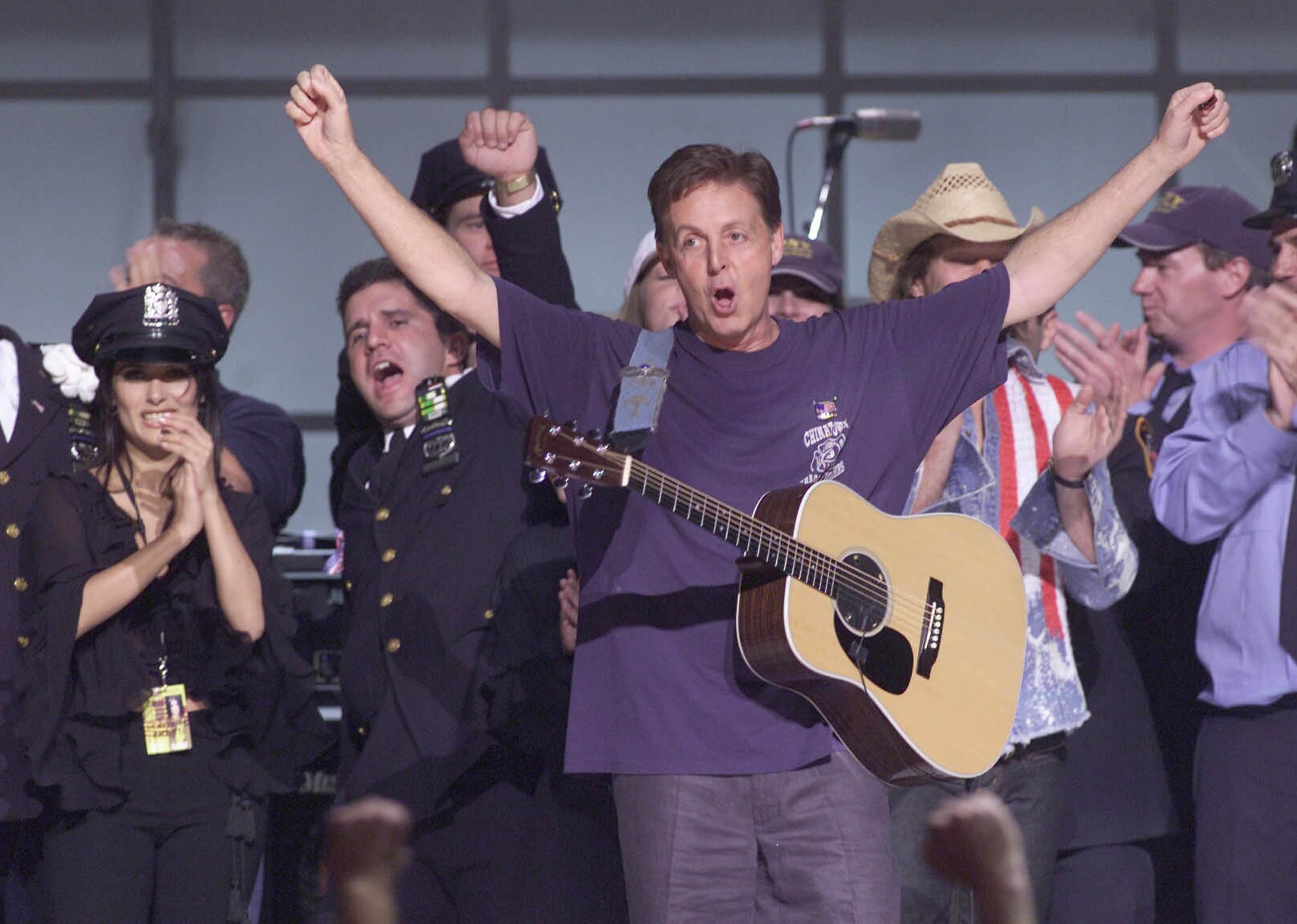 Dave Hogan // Getty Images
2001: The Concert for New York City at Madison Square Garden in New York City, New York
The world was still reeling from the events of 9/11 when Madison Square Garden hosted this star-packed benefit concert. Organized by Paul McCartney, it featured a performance from the ex-Beatle himself along with a slew of other famous talents. In addition to raising over $30 million for victim family relief, it honored first responders.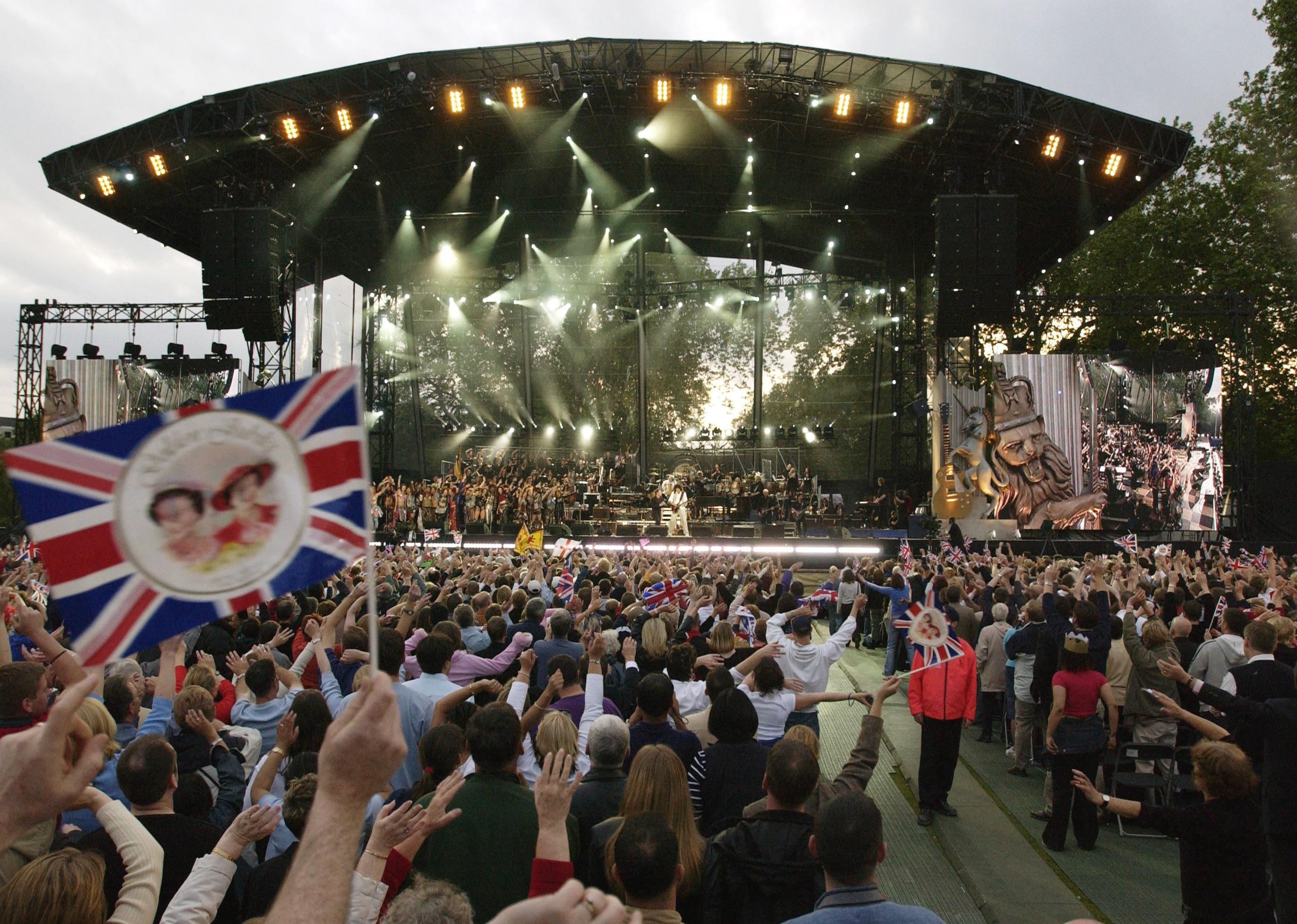 Tim Graham // Getty Images
2002: Party at the Palace at the Buckingham Palace Garden in London, England
Buckingham Palace celebrated the Golden Jubilee of Queen Elizabeth II with this thrilling concert event, often described as one of the best in British history. Live attendees were chosen by way of a lottery system while approximately 200 million TV viewers tuned in around the world. Queen's Brian May and Roger Taylor opened the night with a rooftop performance of "'God Save the Queen."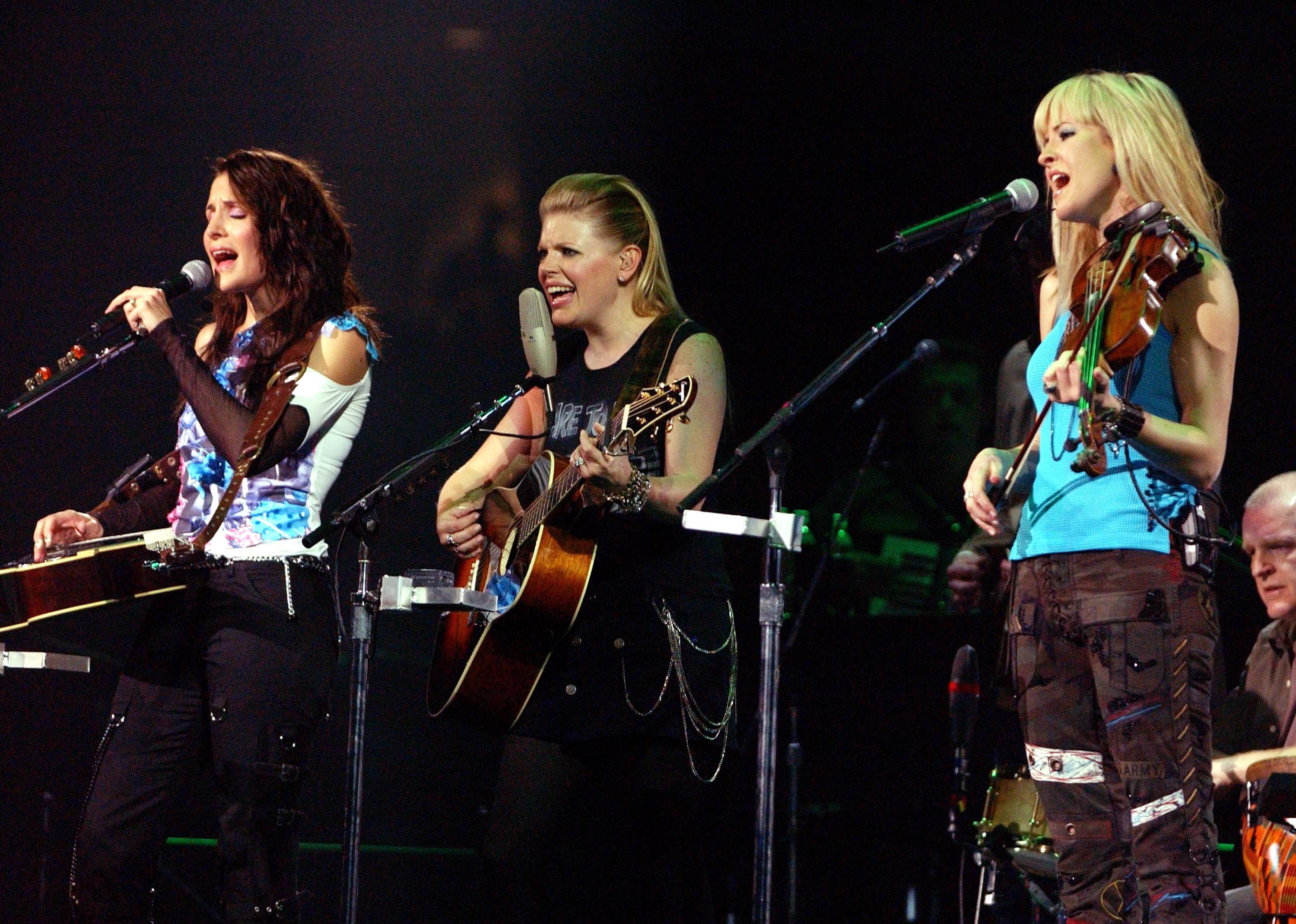 R. Diamond // Getty Images
2003: The Chicks Top of the World Tour
This all-female country band was grappling with the backlash to their anti-war comments when they kicked off a 2003 world tour. In spite of the controversy, it was the top-grossing country tour of the year. Opening acts included Joan Osborne and Michelle Branch, respectively.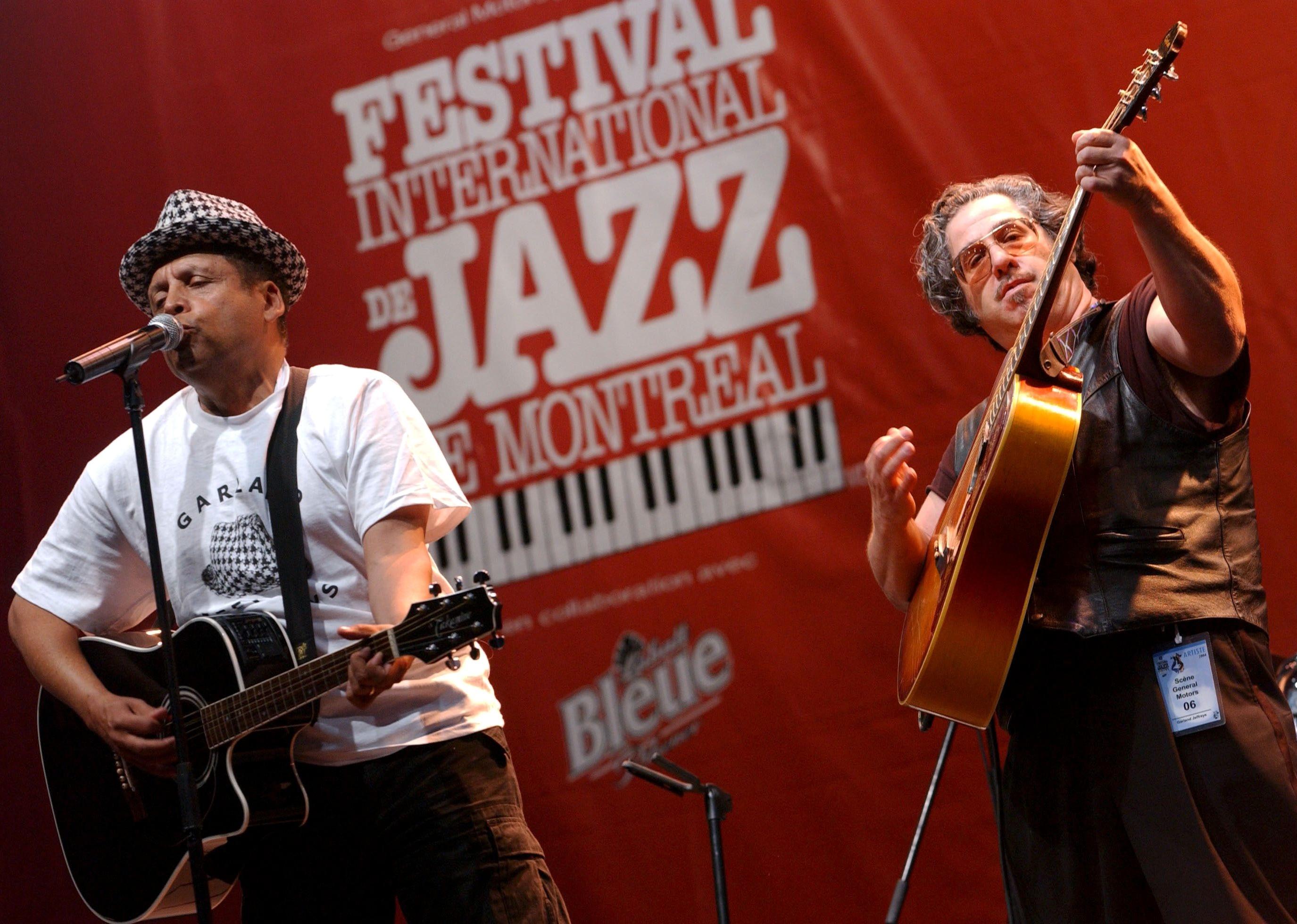 David LEFRANC // Getty Images
2004: The Montreal Jazz Festival in Montreal, Canada
On its 25th anniversary, this popular concert event drew a reported 2 million visits and broke the Guinness World Record for the world's largest jazz festival. Spanning 10 days and multiple stages, it featured performances from roughly 3,000 artists. Canadian pianist and singer Diana Krall released a recording of her concert on DVD.
You may also like: Most covered songs of all time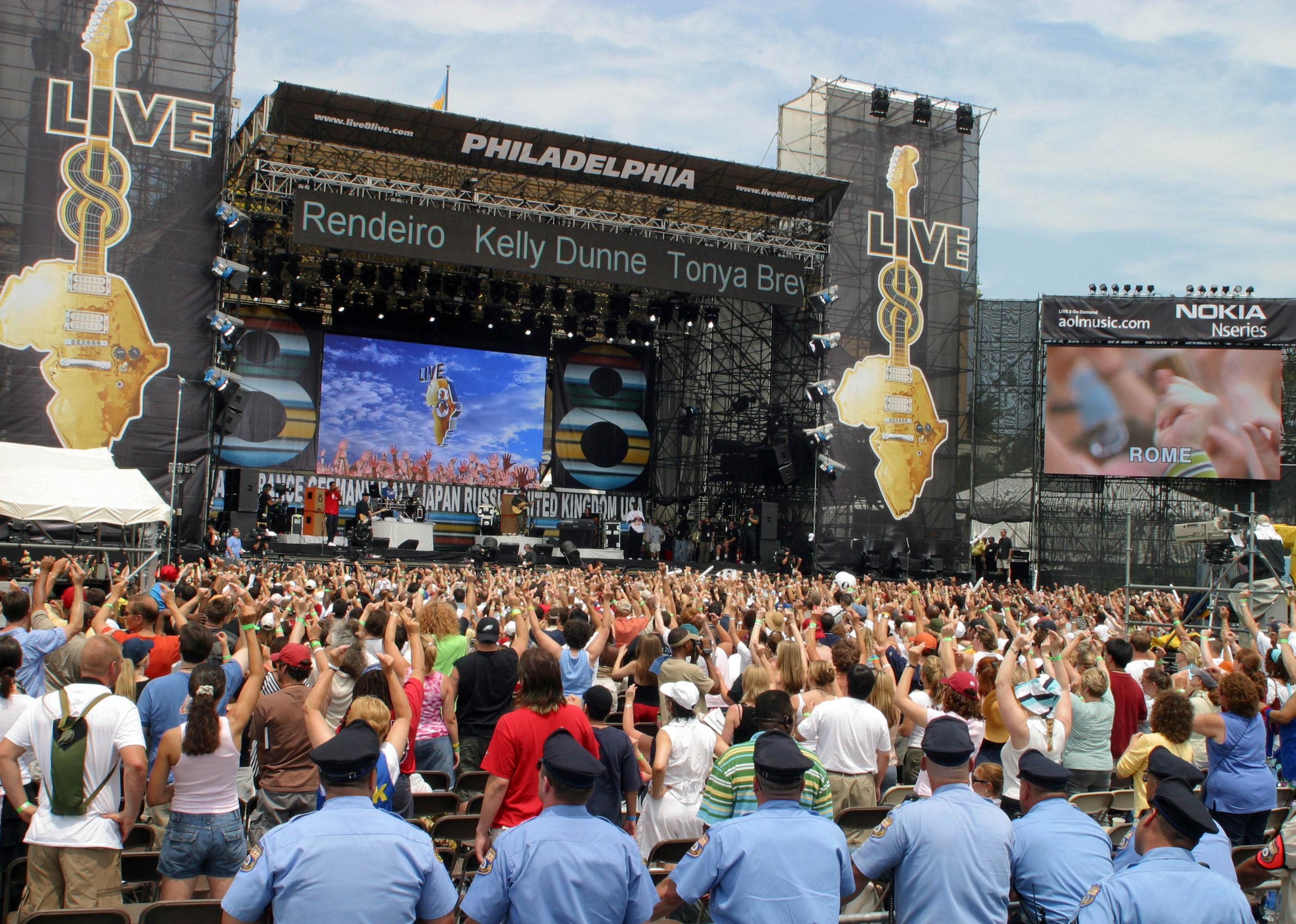 George De Sota // Getty Images
2005: Live 8
In the spirit of Live Aid, this benefit concert event touched down on multiple venues and television networks around the globe. Its most iconic moment came when the classic Pink Floyd lineup reunited for a five-song performance. The goal of the event was to pressure G8 world leaders into putting more money and effort toward fighting poverty in Africa.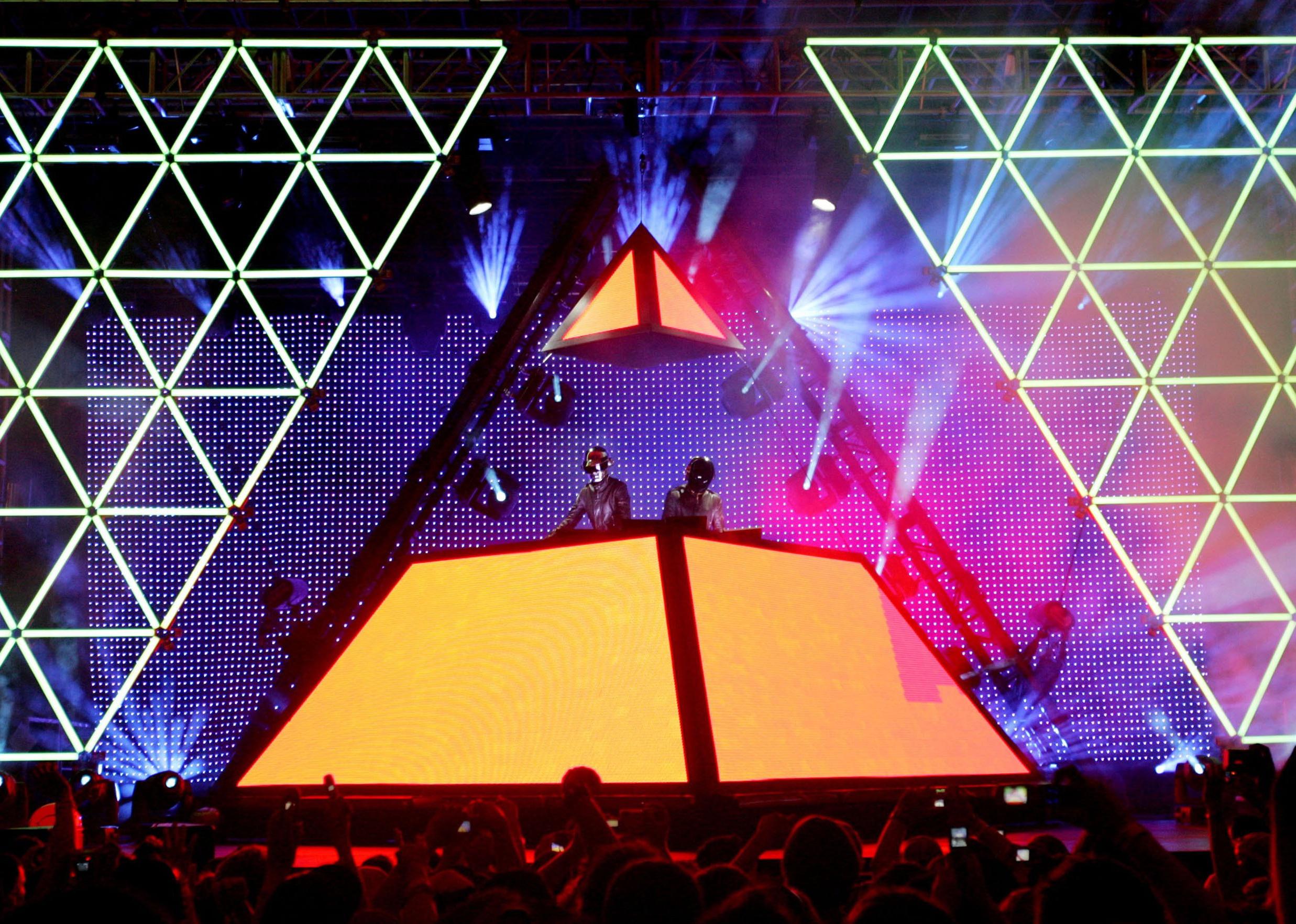 Karl Walter // Getty Images
2006: Coachella Valley Music and Arts Festival at the Empire Polo Club in Indio, California
The foremost music festival of the modern era hit a benchmark in 2006 with a comeback performance by French electronic duo Daft Punk. Their legendary set atop a pyramid-style stage "irrevocably changed the course of music," Far Out magazine once wrote. Depeche Mode and Tool were the co-headliners that year.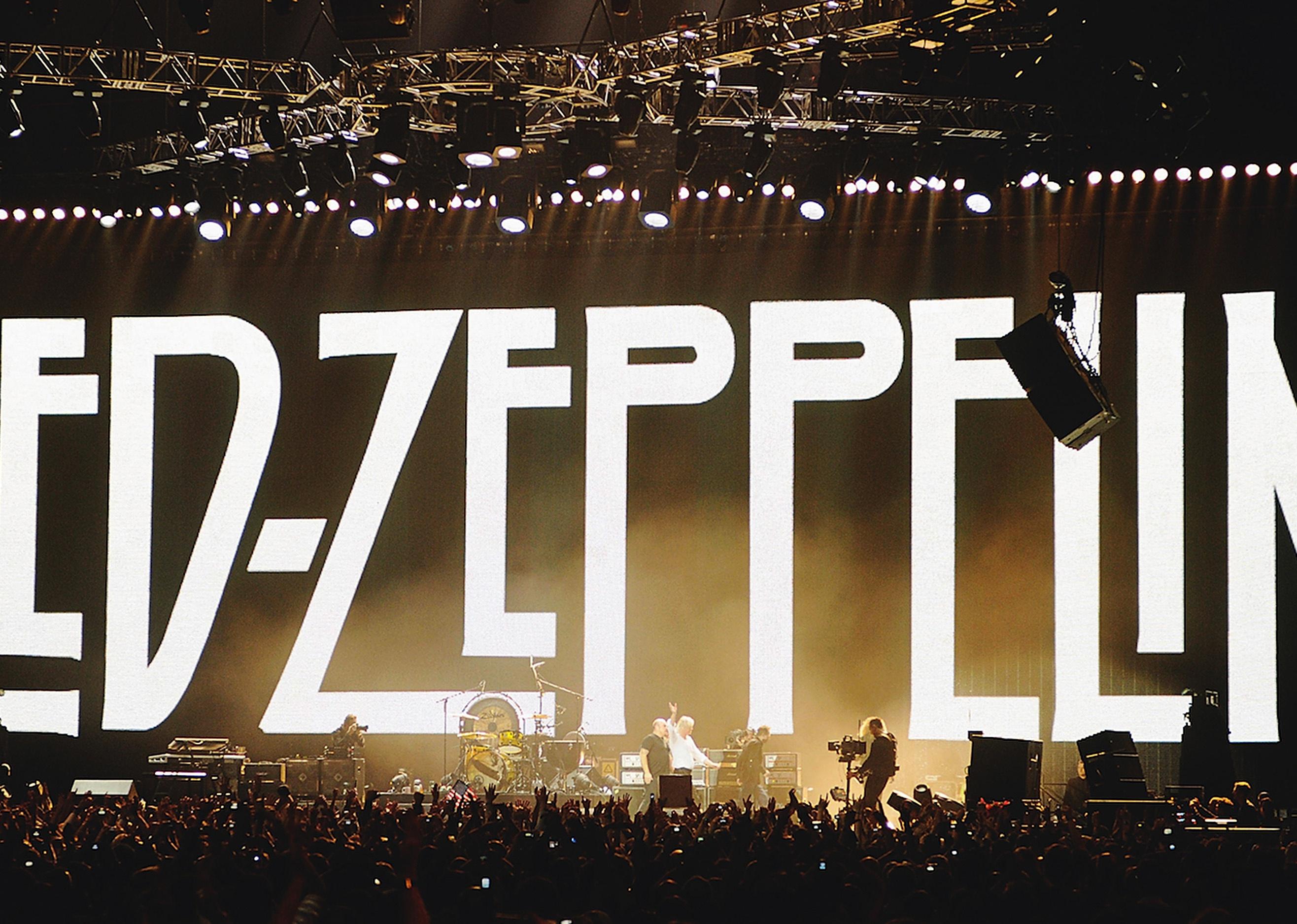 Kevin Mazur // Getty Images
2007: Led Zeppelin at O2 Arena in London, England
Led Zeppelin's surviving members were joined onstage by Jason Bonham (son of original drummer John Bonham) for this historic reunion. It made up part of a larger tribute concert honoring Atlantic Records co-founder Ahmet Ertegun. The band later released a concert film and album of the performance called "Celebration Day."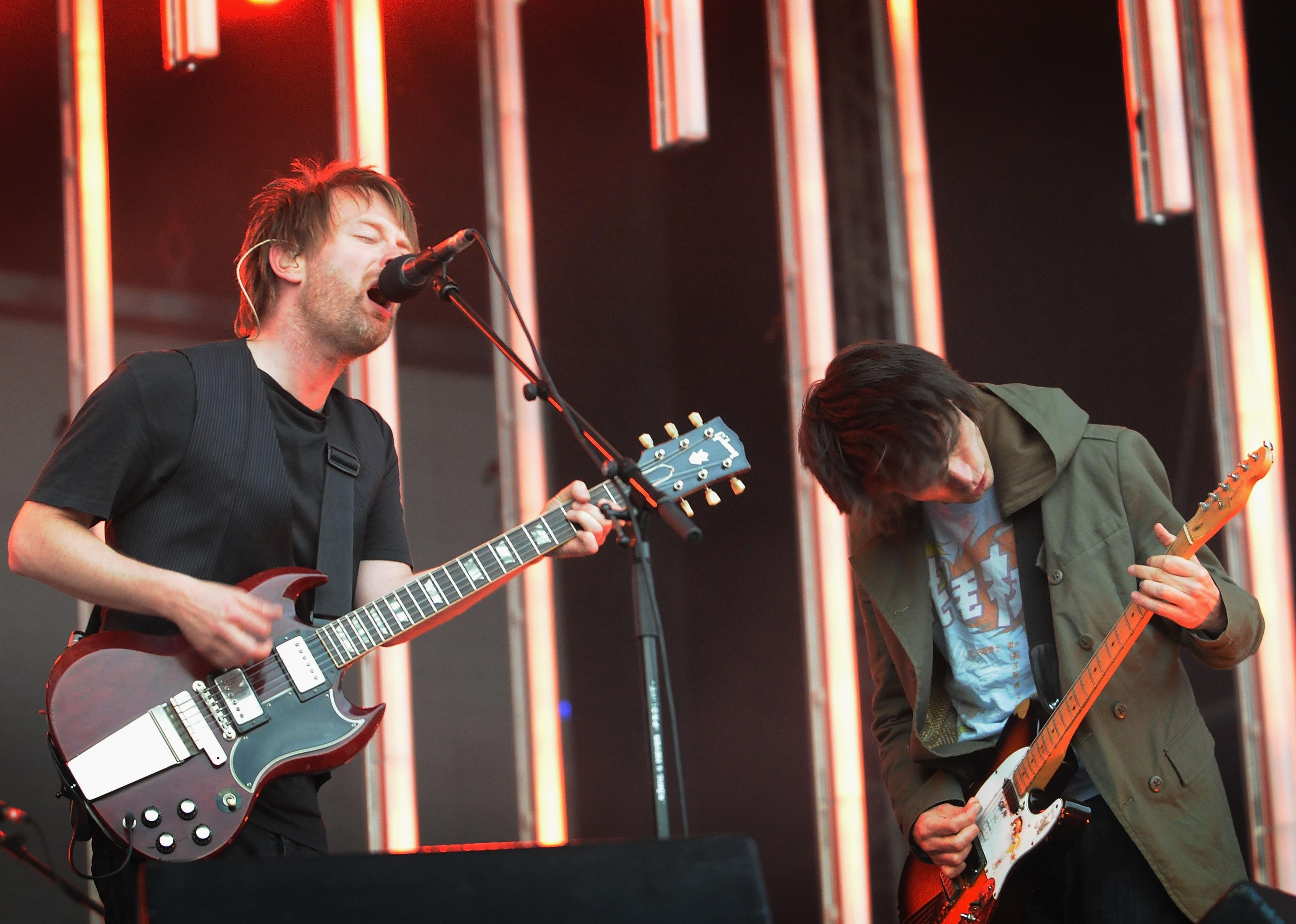 Jim Dyson // Getty Images
2008: Radiohead In Rainbows Tour
Radiohead's 2008 tour behind the album "In Rainbows" strived to be the world's first "carbon neutral tour" by reducing emissions. It was also a masterclass in performance, with fans citing the show in Japan's Saitama Super Arena as being particularly strong. The setlist for that show featured two encores and a whopping 25 songs in total.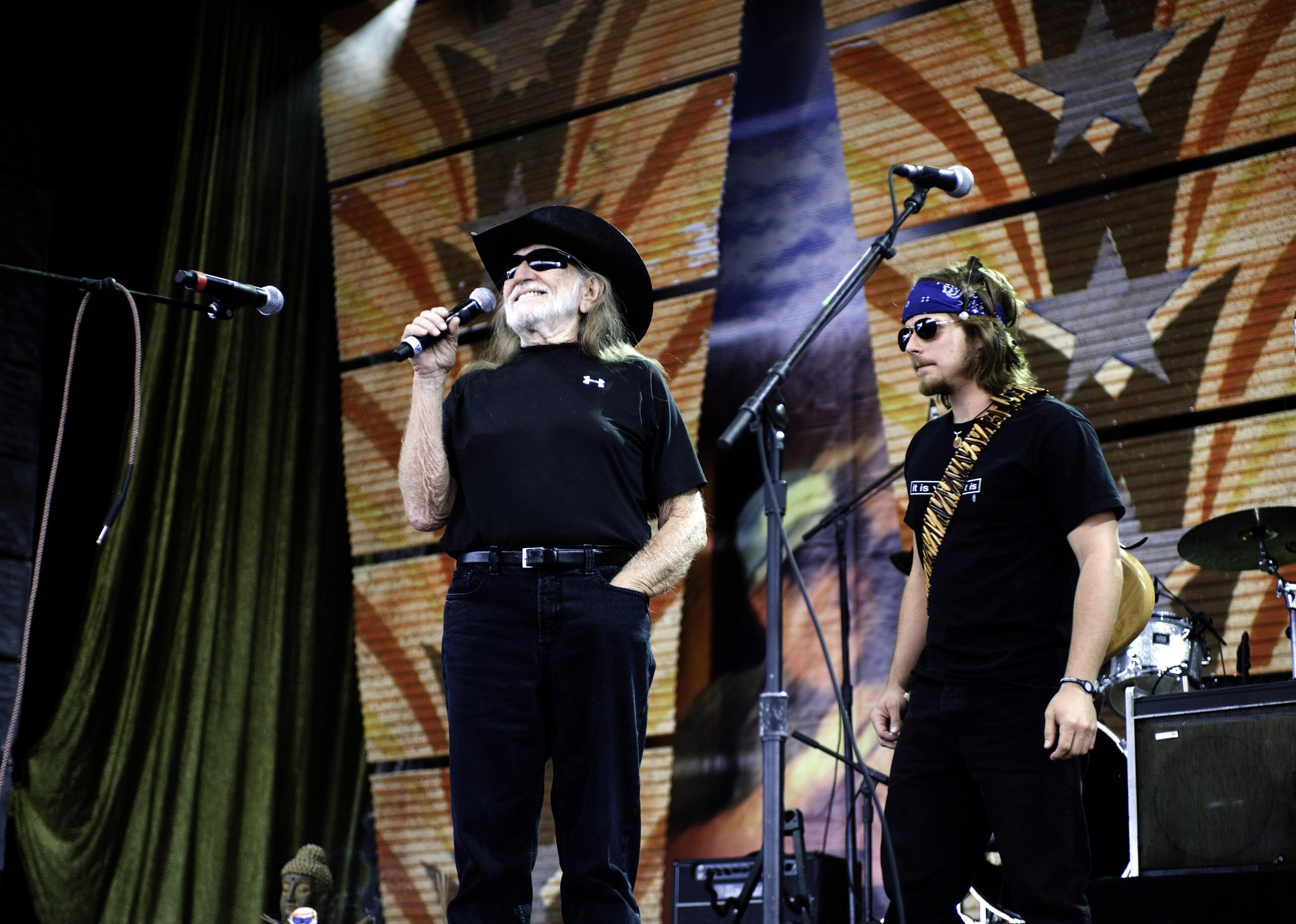 Paul Natkin // Getty Images
2009: Farm Aid at Verizon Wireless Amphitheater in Maryland Heights, Missouri
Comments made by Bob Dylan during 1985's Live Aid inspired this annual benefit concert, which raises money for American farmers. The 2009 iteration featured performances from Willie Nelson, John Mellencamp, Wilco, Dave Matthews (with Tim Reynolds), and others.
You may also like: Richest rock stars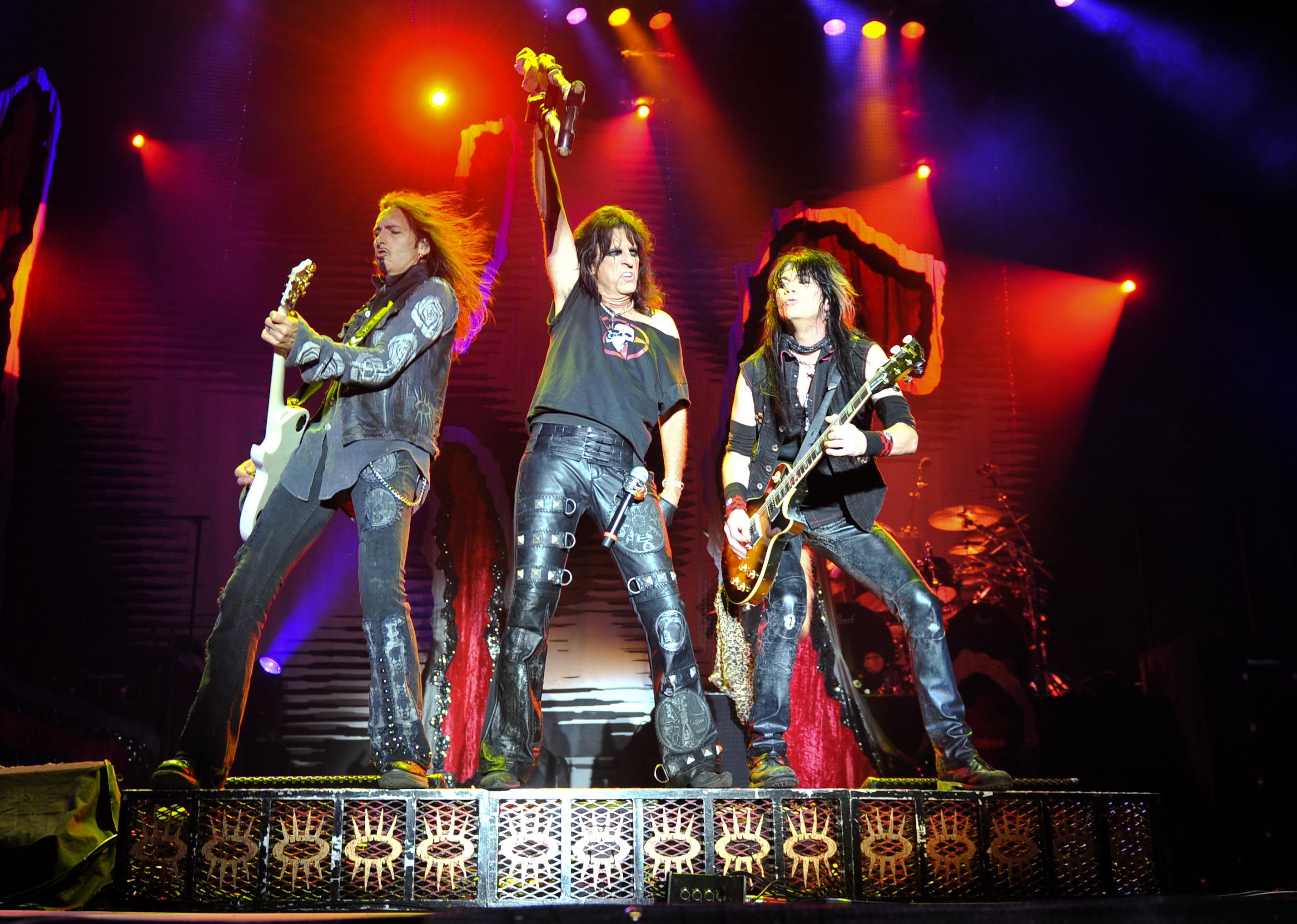 Andy Sheppard // Getty Images
2010: Sonisphere Festival
This traveling music festival made history in 2010 by bringing the "big four" of thrash metal —Metallica, Slayer, Megadeth, and Anthrax—together at the same venues. Performances at Bulgaria's Vasil Levski National Stadium were captured on video for a concert film.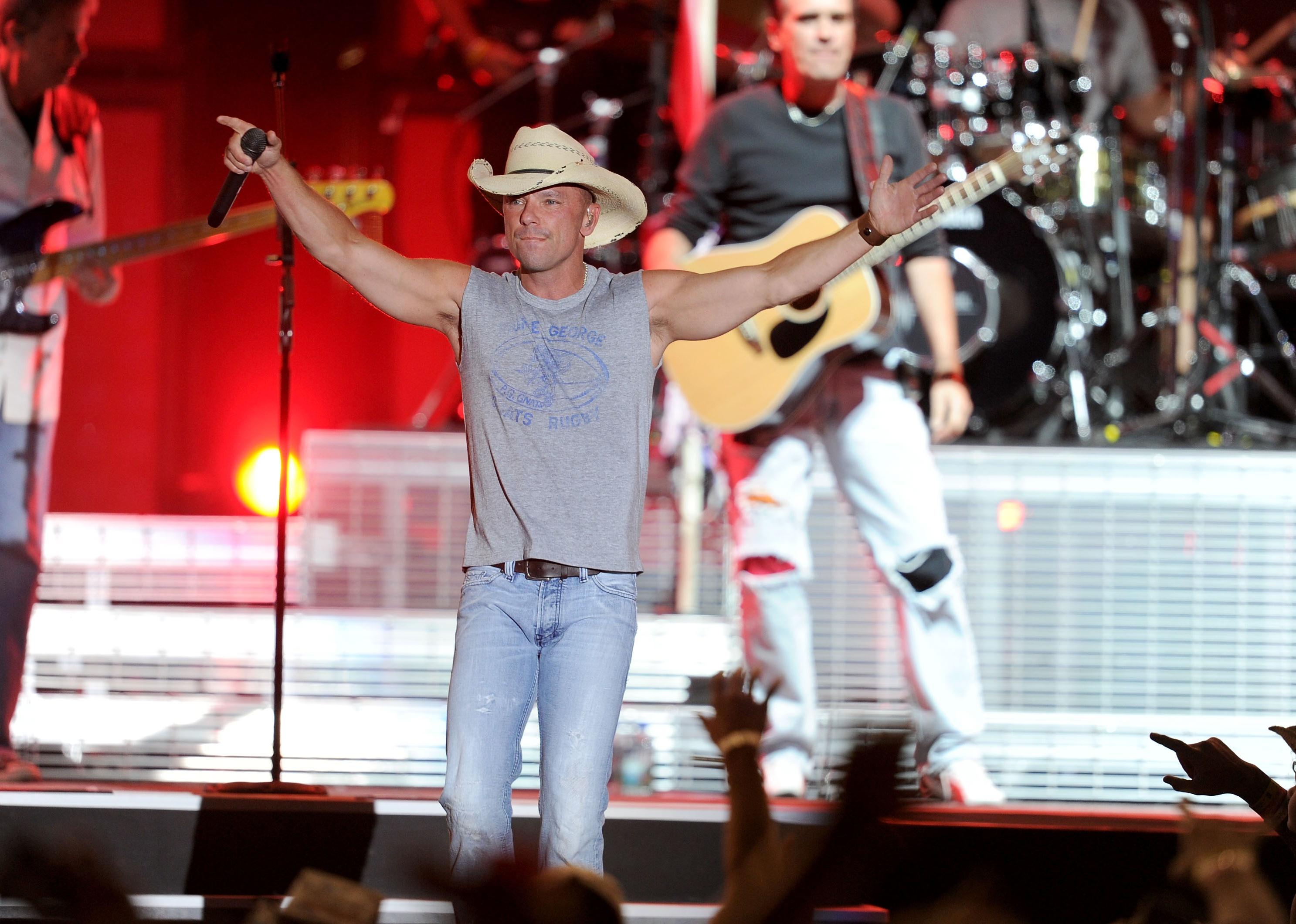 Kevin Winter // Getty Images
2011: Kenny Chesney Goin' Coastal Tour
Four-time winner of the Billboard Touring Award, country singer Kenny Chesney kicked off this concert tour in support of his studio album "Hemingway's Whiskey." It sold out numerous shows and became one of the year's highest-grossing acts. The Zac Brown Band co-headlined for select performances.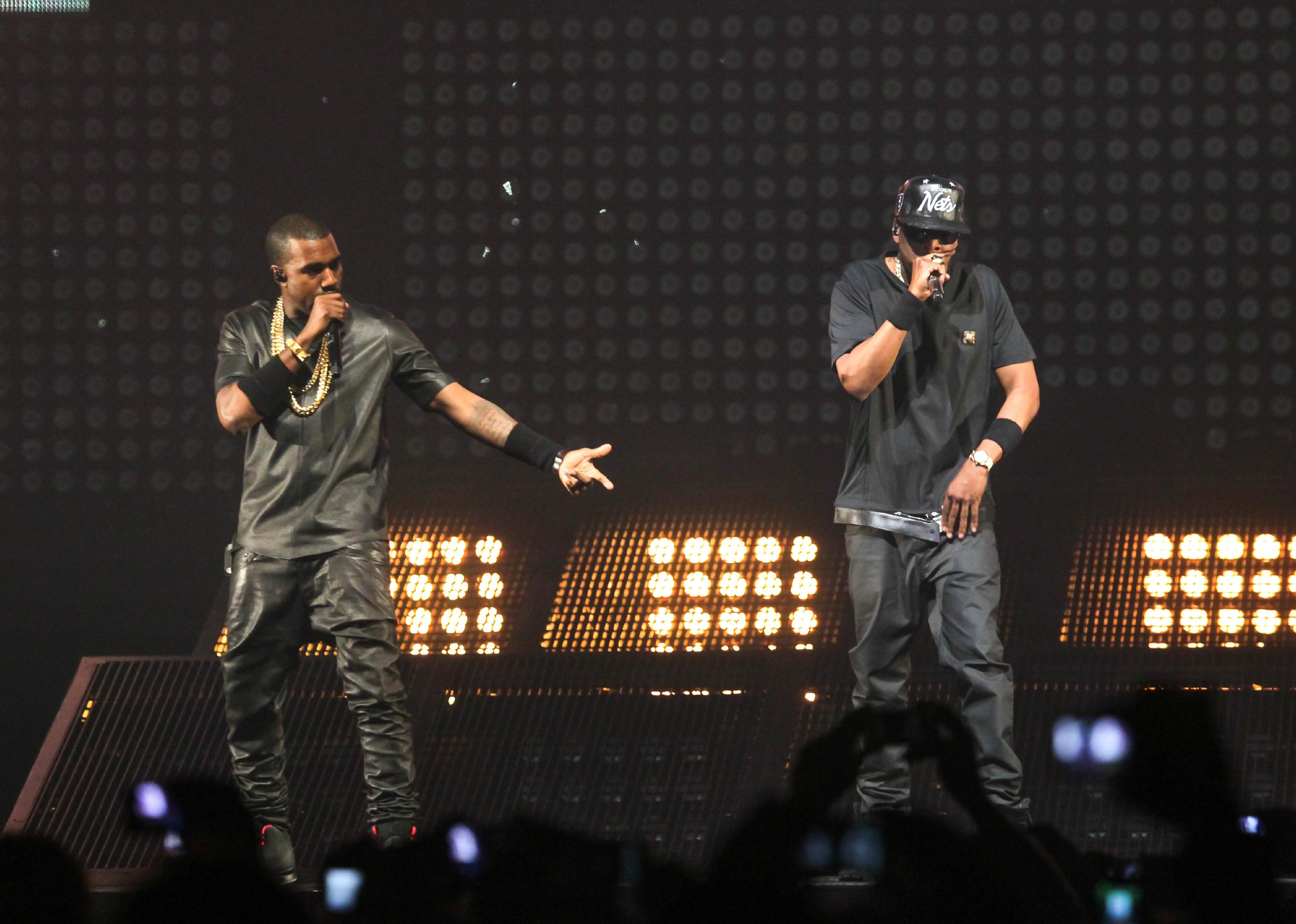 Photonews // Getty Images
2012: Jay Z and Kanye West Watch the Throne Tour
Hip-hop collaborators Jay-Z and Kanye West followed their 2011 album "Watch the Throne" with this successful tour of the same name. At a show in Paris, the duo performed one of their most beloved songs 11 times in a row to a rapturous crowd.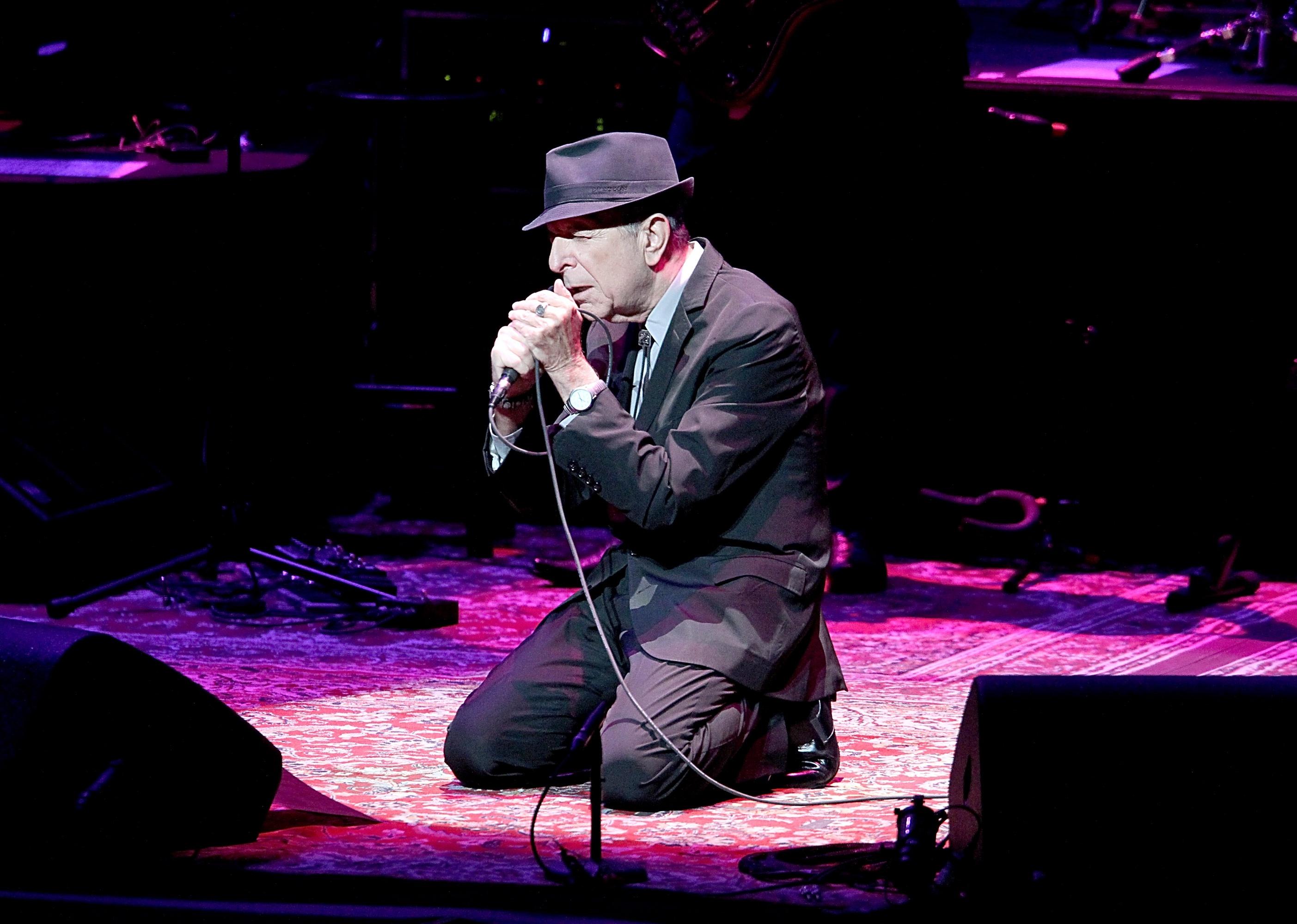 Gary Miller // Getty Images
2013: Leonard Cohen Old Ideas World Tour
Canadian singer-songwriter Leonard Cohen reluctantly hit the road in the late stage of his career, only to discover a newfound love for live performance. His Old Ideas World Tour ran for over a year and touched down across his entire catalog. A spectacular celebration of the art of song, it was his final concert tour before his death in 2016.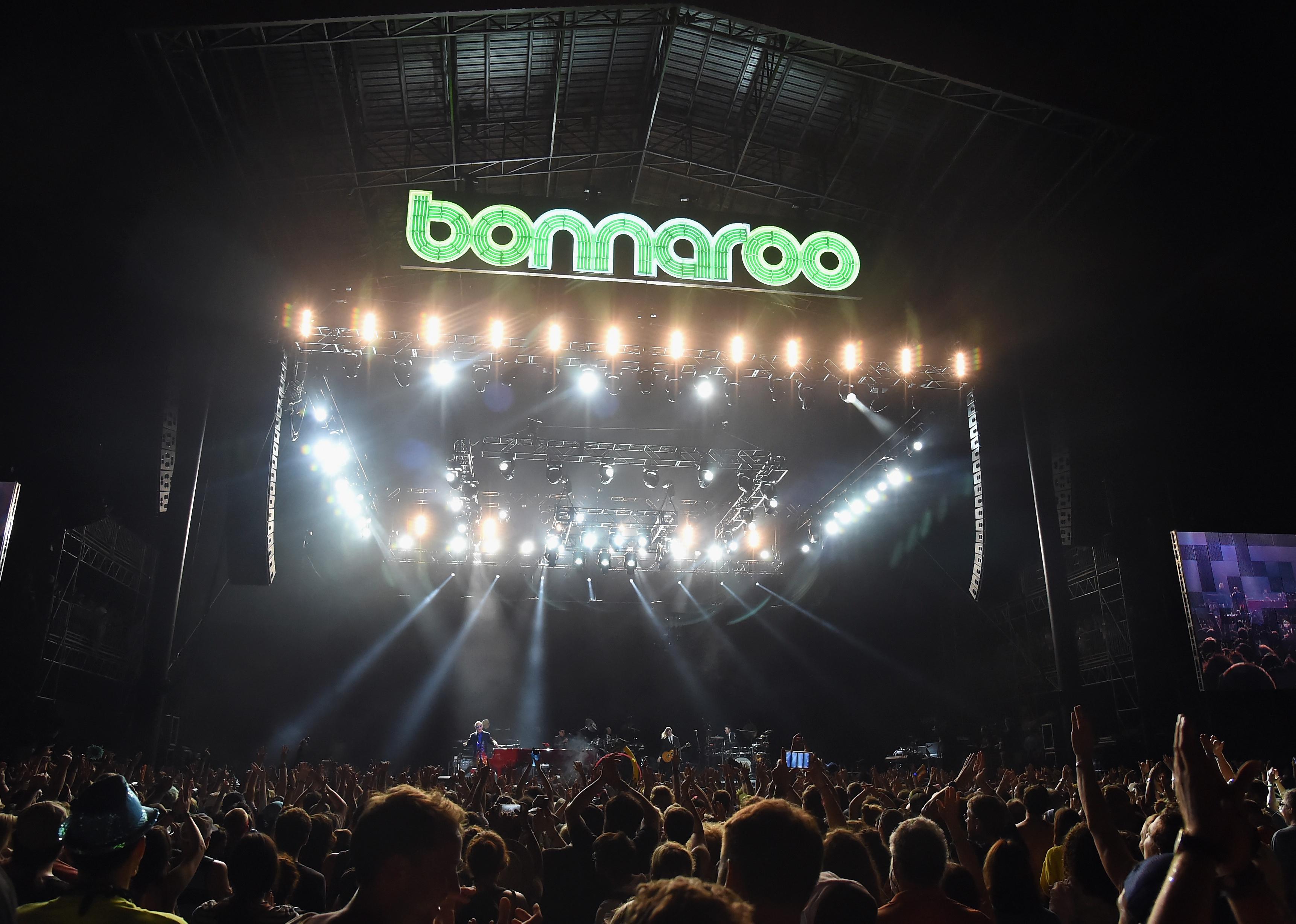 Jeff Kravitz // Getty Images
2014: Bonnaroo Music and Arts Festival at Great Stage Park in Manchester, Tennessee
Like its predecessors, the 13th Bonnaroo Music and Arts Festival delivered four days of live performances across multiple genres. Some of the major acts included Elton John, Vampire Weekend, The Avett Brothers, Phoenix, Skrillex, Arctic Monkeys, The Flaming Lips, Jack White, Lionel Richie, and Kanye West.
You may also like: Ranking The Beatles' solo albums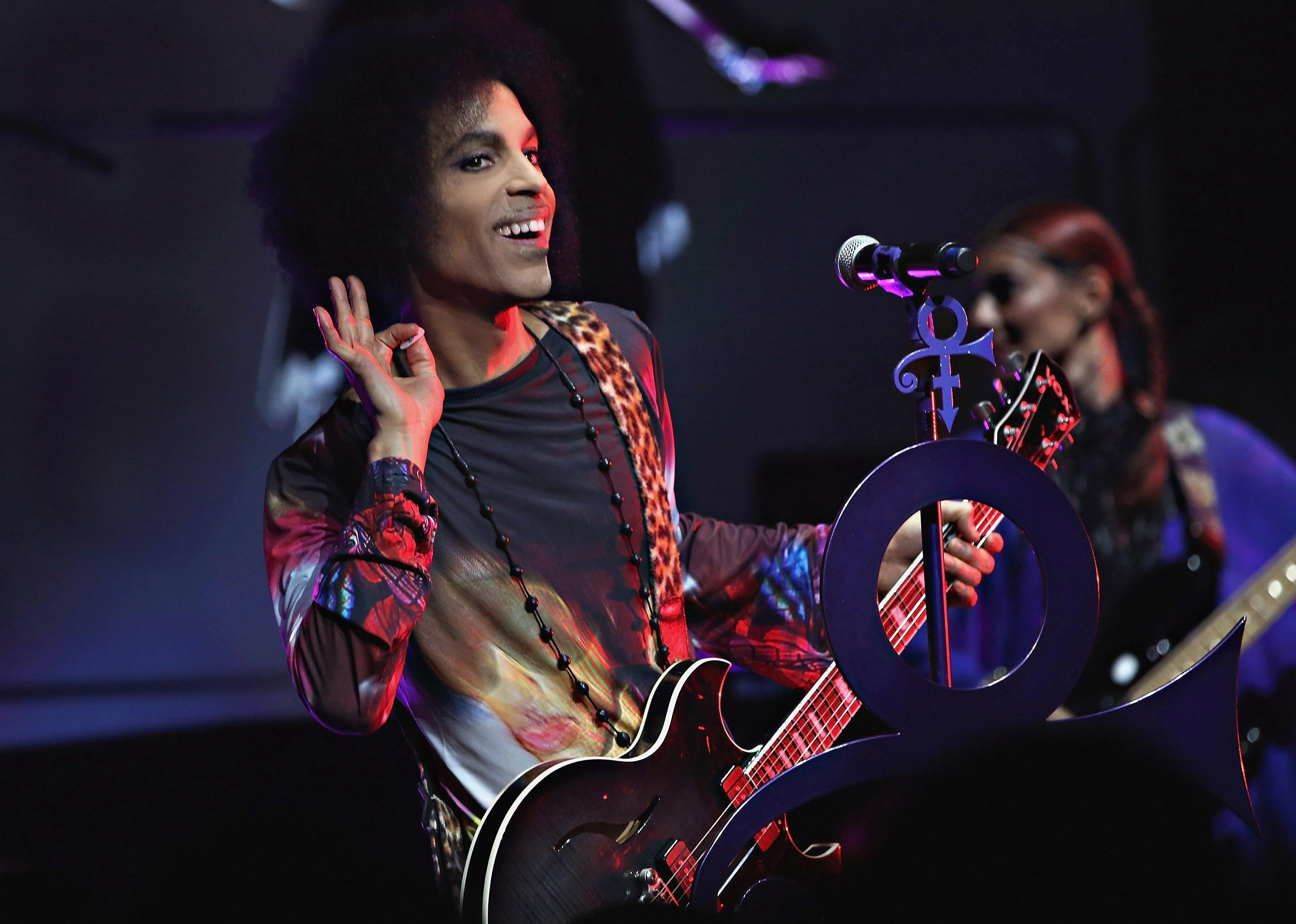 Cindy Ord // Getty Images
2015: Prince at the Fox Theatre in Detroit, Michigan
Playing Detroit for the first time in over a decade, an energized Prince served up two and a half hours of funked-up hits at the Fox Theatre. The Detroit Press wrote that the artist treated the venue "like his own personal house party" and cultivated a "loose, improvisational feel." Prince embarked on his Piano & A Microphone Tour the next year and then tragically died that April.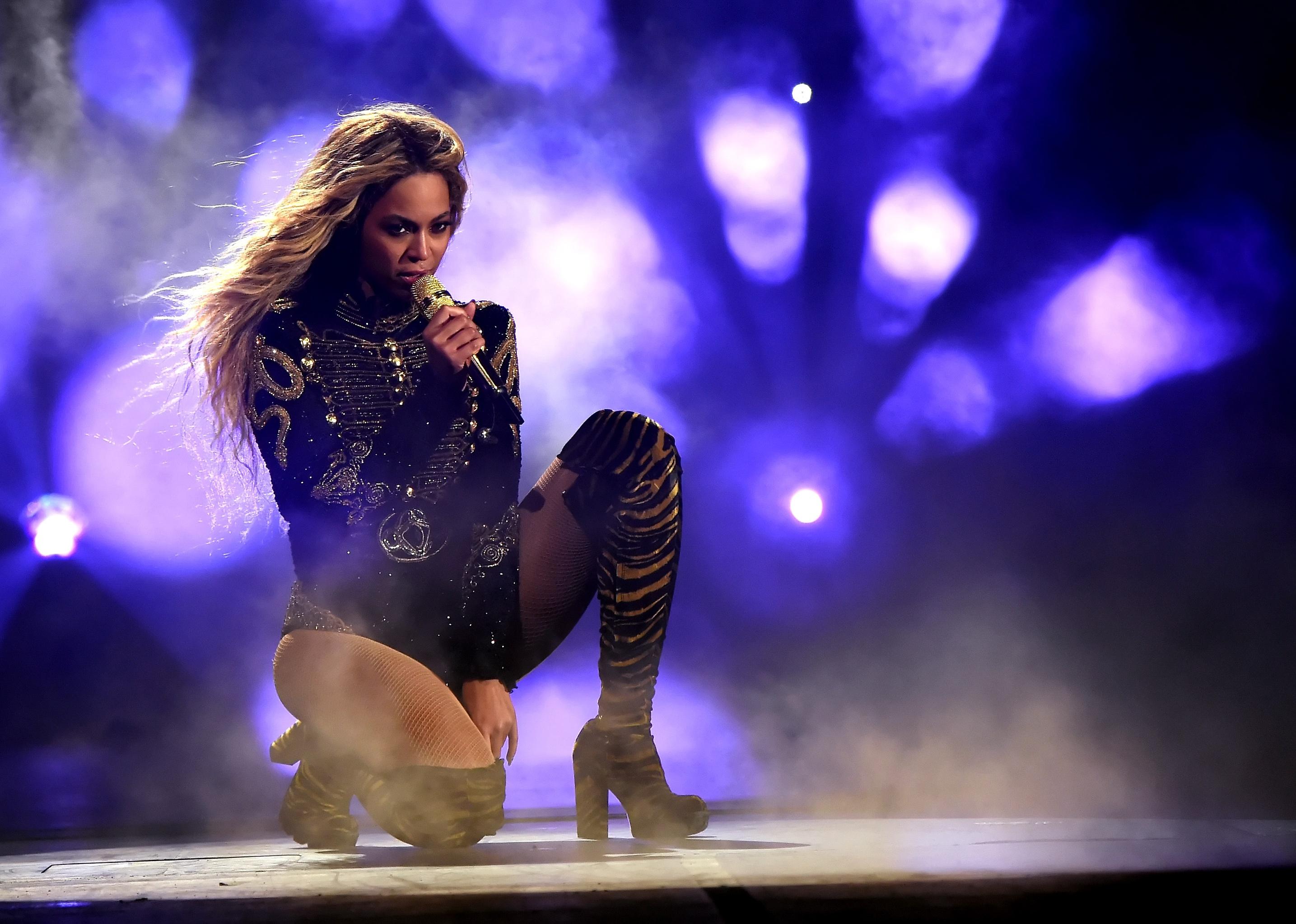 Kevin Mazur // Getty Images
2016: Beyoncé The Formation World Tour
Beyoncé followed a famous performance at the Super Bowl 50 halftime show with this global stadium tour in support of her chart-topping album "Lemonade." Each show unfolded in narrative chapters and employed a huge LED screen, various audio-visual props, multiple costumes, socio-political themes, and exhilarating dance numbers. She was later named by Pollstar as the top touring artist of the last decade.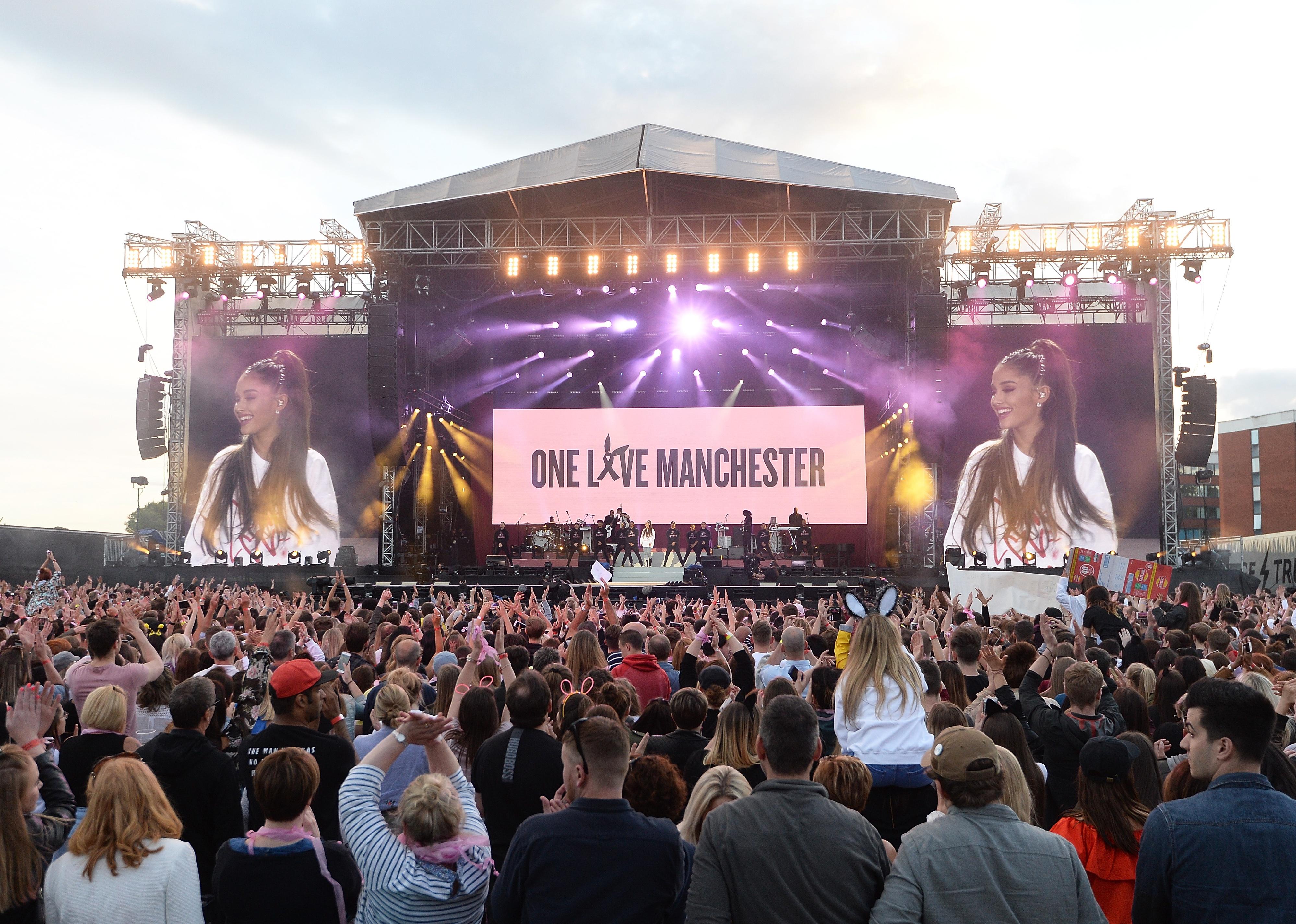 Dave Hogan for One Love Manchester // Getty Images
2017: One Love Manchester at Old Trafford Cricket Ground in Stretford, England
Pop star Ariana Grande co-organized this benefit concert shortly after a terrorist bombing at her show in Manchester Arena. Simultaneously broadcast and streamed, it raised £18 million for victims' families. Performers included Grande herself along with Katy Perry, Justin Bieber, Mac Miller, Coldplay, and others.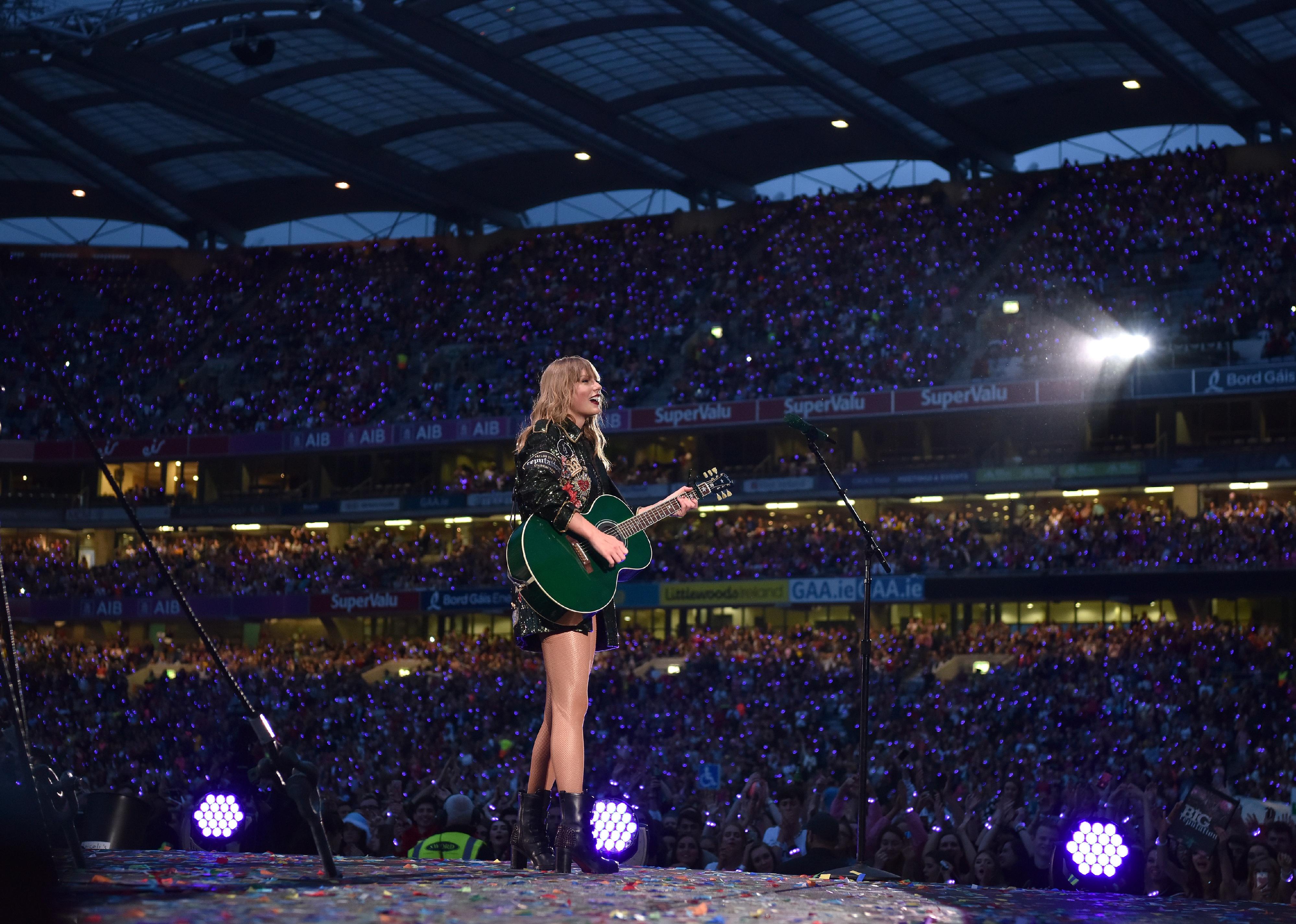 Gareth Cattermole/TAS18 // Getty Images
2018: Taylor Swift Reputation Stadium Tour
Taylor Swift's stadium tour in support of her studio album "Reputation" became the highest-grossing tour in U.S. history. The shows interweaved Broadway-style bombast with a recurring gothic theme and earned Swift some of her highest critical accolades to date. Her stop in Dallas was recorded and released as a concert film on Netflix.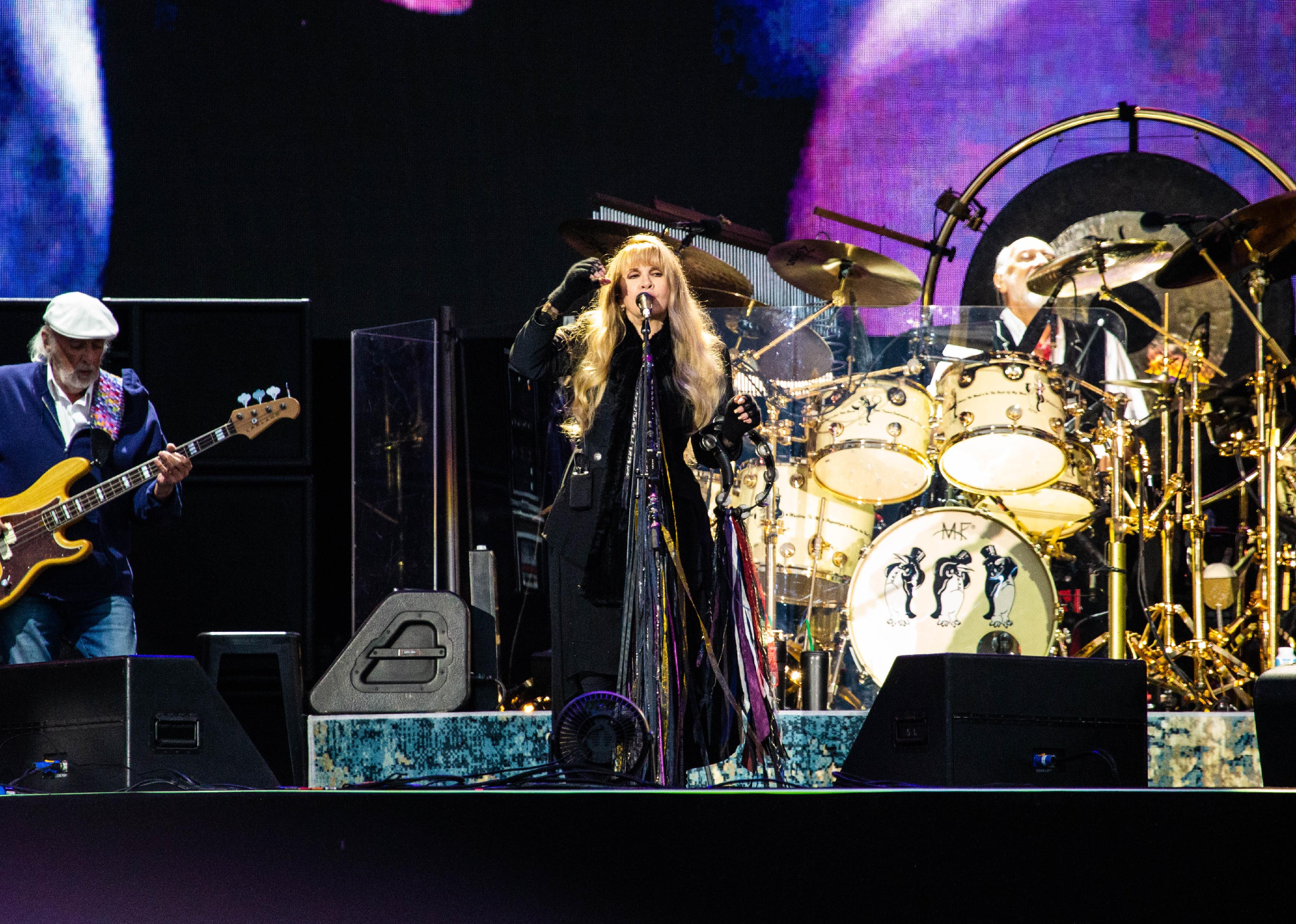 NurPhoto // Getty Images
2019: An Evening with Fleetwood Mac World Tour
This hotly anticipated world tour was preceded by controversy when guitarist Lindsey Buckingham was fired due to reported scheduling conflicts. Neil Finn of Crowded House and Mike Campbell of Tom Petty's Heartbreakers joined the band in Buckingham's place. The group sold out shows around the world before delivering a final performance at the 10th annual Concert for UCSF Benioff Children's Hospitals in San Francisco's Oracle Park.
You may also like: The richest country music stars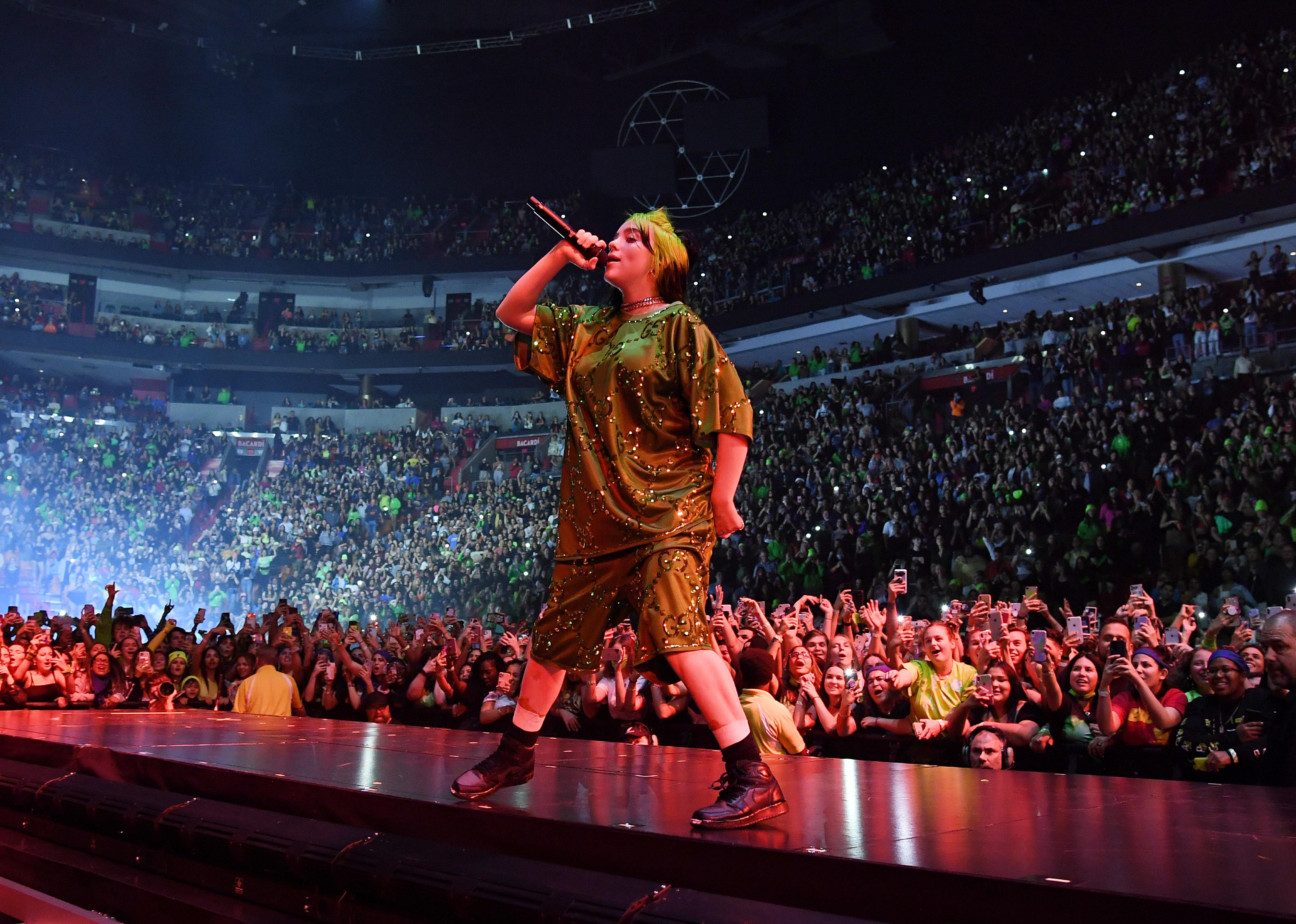 Kevin Mazur // Getty Images
2020: Billie Eilish Where Do We Go? World Tour
Billie Eilish's fifth concert tour kicked off in support of her debut studio album "When We All Fall Asleep, Where Do We Go?" What was supposed to be a trip around the world was canceled after just three shows due to the COVID-19 pandemic. "To see a teen idol at the peak of popularity in a live setting is nothing short of insane," wrote New Miami Times reviewer David Rolland of the first show.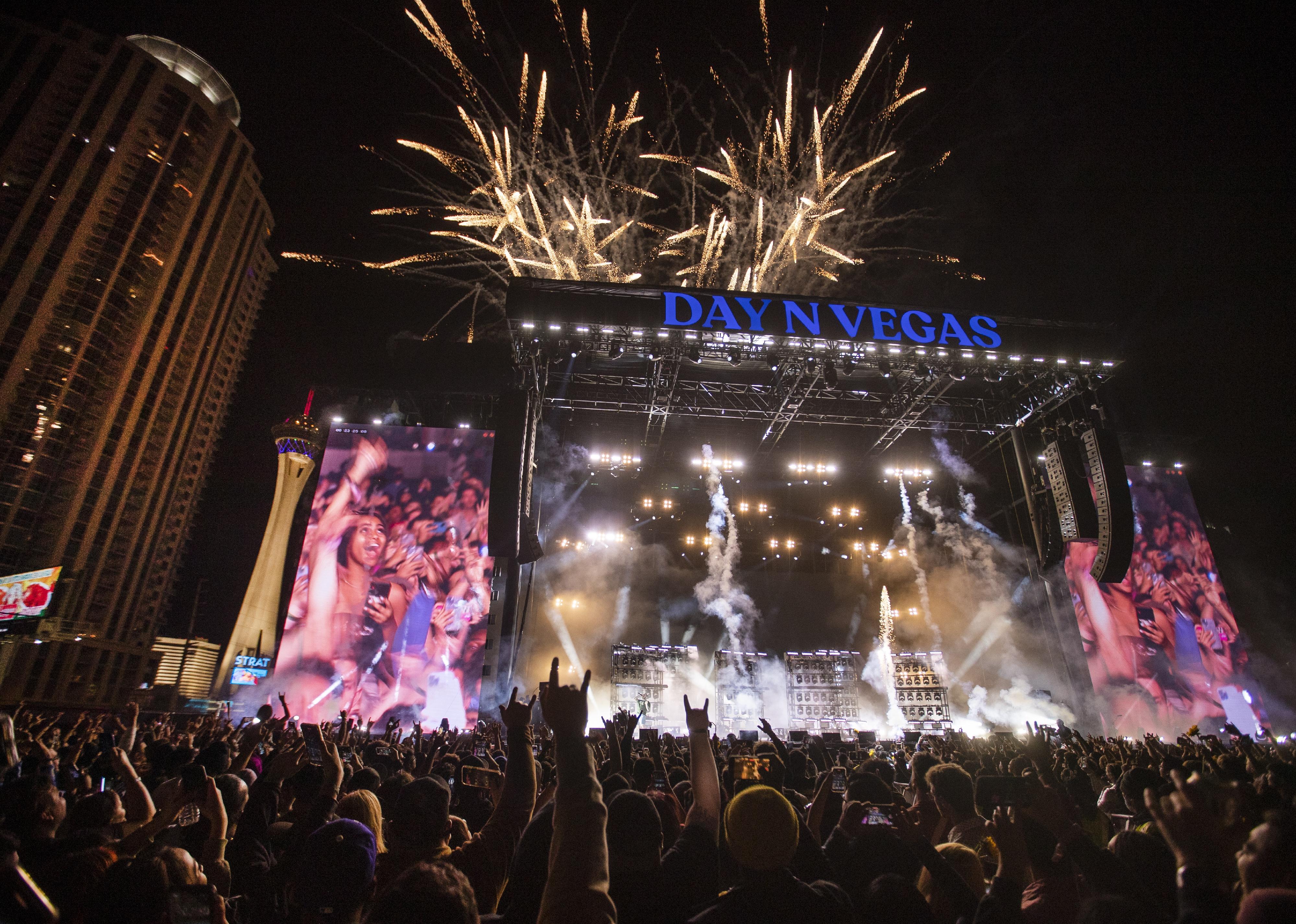 Allen J. Schaben // Getty Images
2021: Day N Vegas Music Festival at the ​​Las Vegas Festival Grounds in Las Vegas, Nevada
First launched in 2019, this hip-hop music festival took place over the course of three days at the northern end of the Las Vegas strip. In 2021, the respective headliners were Kendrick Lamar, Tyler, the Creator, and Travis Scott. Two months later, Travis Scott's separate Astroworld Festival led to the tragic death of 10 attendees.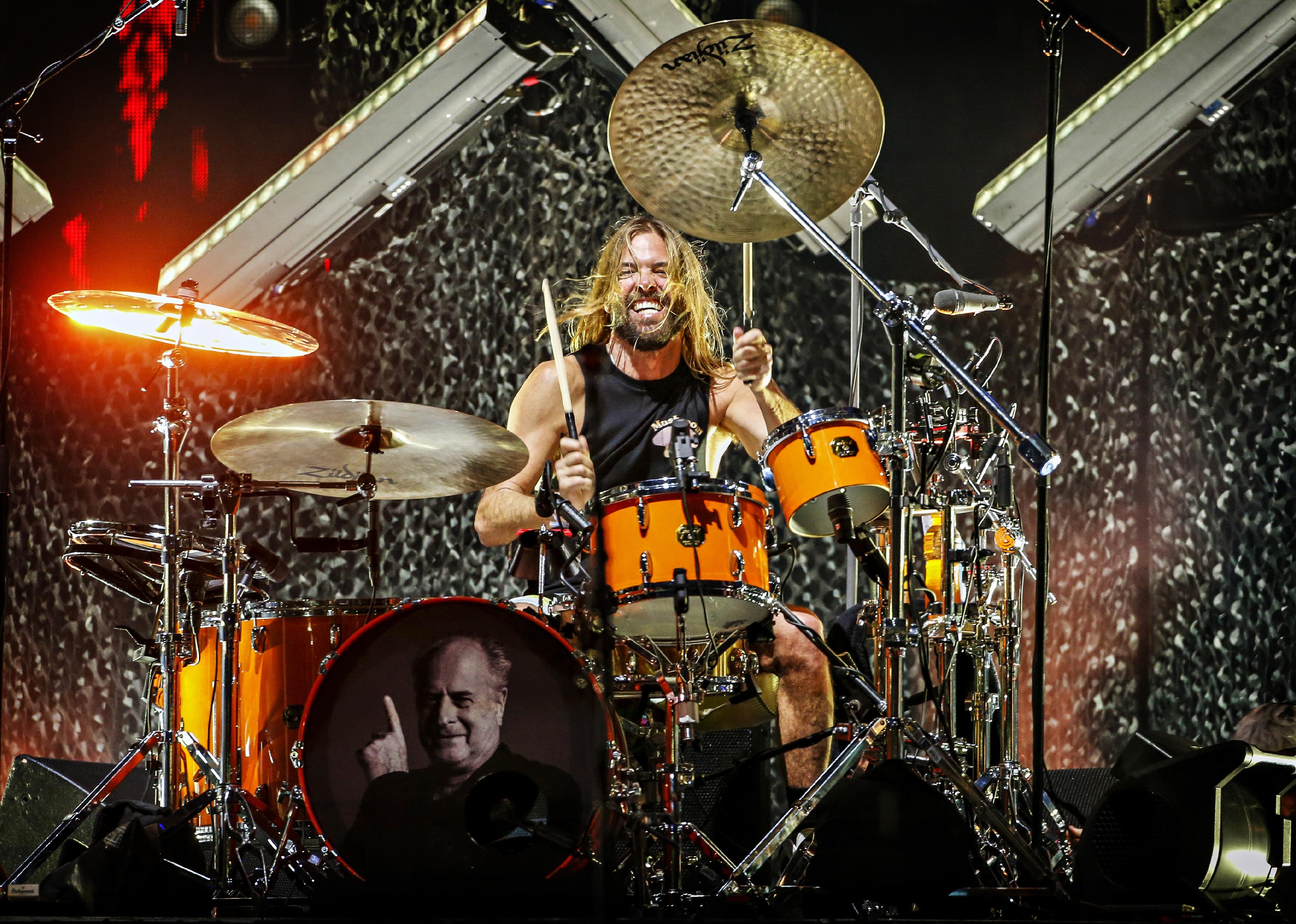 Paul Rovere // Getty Images
2022: The Taylor Hawkins Tribute Concerts
The music industry was rocked to its core by the unexpected death of Foo Fighters drummer Taylor Hawkins in March of 2022. A pair of subsequent tribute concerts opened with a performance of Leonard Cohen's "Hallelujah" by Dave Grohl's daughter Violet (accompanied by Alain Johannes on guitar). Guest appearances included Joan Jett, Travis Barker, Liam Gallagher, Alanis Morissette, Pink, and many others.
More Stacker National