Reading scores are on the decline—here's what the Nation's Report Card says
Published 4:30 pm Monday, March 6, 2023

Brittany Murray/MediaNews Group/Long Beach Press-Telegram // Getty Images
Reading scores are on the decline—here's what the Nation's Report Card says
The National Assessment for Educational Progress is a standardized test given to all students in grades four, eight, and 12 to get a snapshot of how well students' reading and other academic skills are developing. Scores range from 0 to 500, and expectations for scores rise steadily from one grade level to the next. The outcomes of this test have become known as the Nation's Report Card, and the reading assessment has been administered periodically since 1992.
In recent years, national and state-level test scores have dropped, to the concern of many education professionals. To see the severity of reading score decline, Study.com investigated how reading scores have changed across the country using data from the Nation's Report Card.
Keep reading to see trends across the United States and your own state's progress.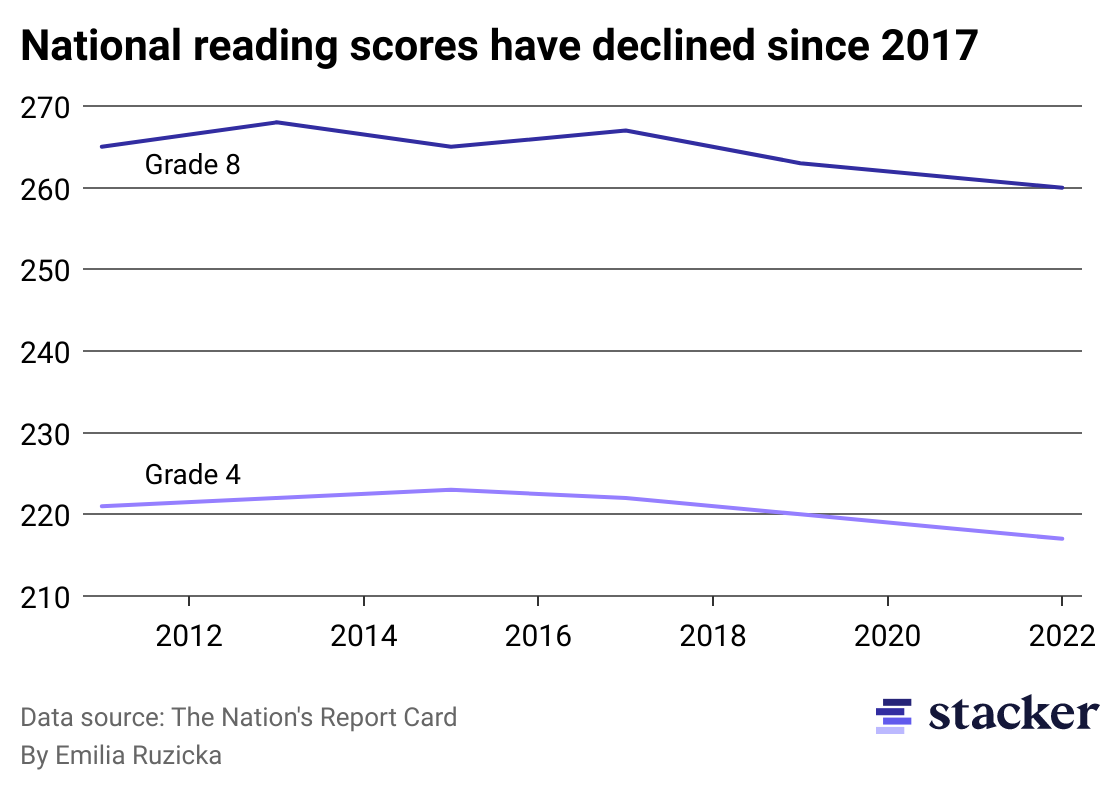 Study.com
National reading scores
Though reading scores have been wavering for nearly a decade, grade four and grade eight reading scores have consistently declined since 2017. This trend holds true even when controlling for demographic factors like race and gender. From 2017 to 2022, grade four scores dropped, on average, from 222 to 217. By the same token, grade eight scores dropped from 267 to 260.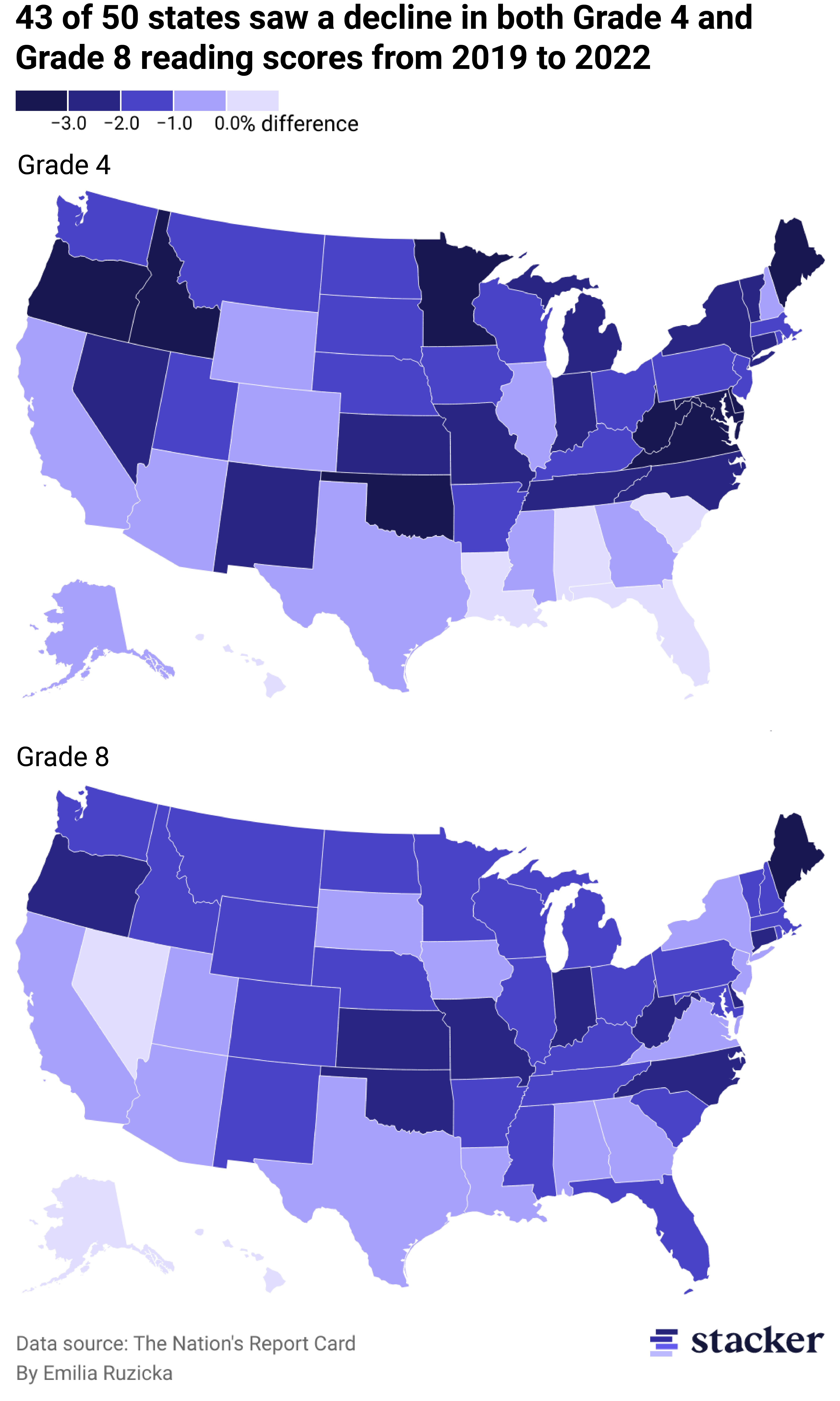 Study.com
State trends
With the disruption of schooling throughout the coronavirus pandemic, many experts, education professionals, and parents have been concerned about students' slowed progress from the outset. After the NAEP was conducted in both 2019 and 2022, such fears were confirmed. Though the entire drop in scores may not be attributable exclusively to coronavirus-related disruptions, the pandemic likely exacerbated existing trends.
Both grade four and grade eight reading scores have dropped significantly in nearly every state since 2019. The few exceptions are slightly increased scores for grade four students in Alabama, Florida, Hawaii, Louisiana, and South Carolina, and for grade eight students in Alaska, Hawaii, and Nevada.
This story originally appeared on Study.com and was produced and
distributed in partnership with Stacker Studio.
More Stacker National