9 techniques employers use to retain top talent
Published 2:00 pm Friday, March 10, 2023

fizkes // Shutterstock
9 techniques employers use to retain top talent
From the Great Resignation to layoffs in the tech industry, it's no secret the job market has been volatile in the wake of the COVID-19 pandemic. In fact, total annual employee turnover rates are expected to be 20% higher than pre-pandemic levels in the coming years, according to a 2022 report from market research firm Gartner.
Assembly has compiled a list of strategies for retaining top talent from leading talent firms like Robert Half, trusted sources including Gallup polling and Harvard Business Review, as well as news reports.
It's not just the employee side of the job market that is being upended. In a signal that hiring could slow, fewer job openings are being posted in the third quarter of 2022 compared with earlier in the year, according to Bureau of Labor Statistics. More than that, it's also becoming more difficult to find top talent, and companies are having trouble recruiting qualified candidates. This is especially true in industries like retail, but it carries over into professional services and more.
This cataclysmic combination of factors means that it is more important than ever for companies to invest in their employees and try to retain top talent in 2023. And with central bankers bent on forcing the still-hot labor market to cool off, now could be the perfect time to do just that.
Read on to learn more about how the top employers ensure they keep their most valued employees around.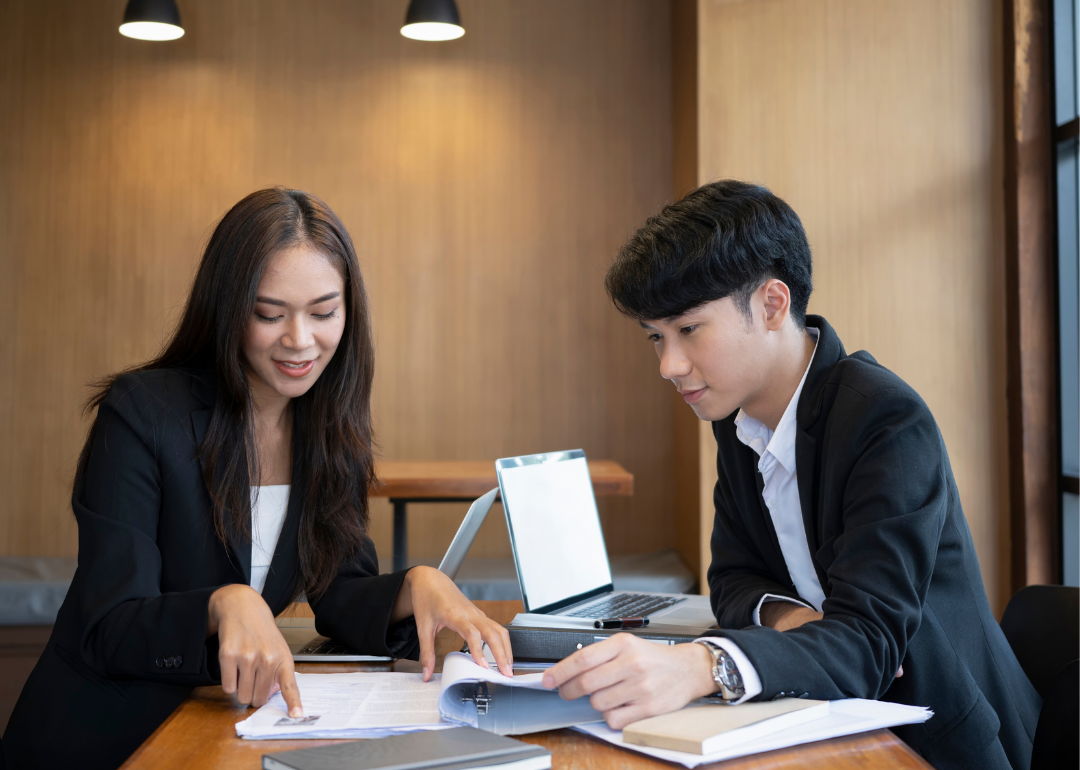 Canva
Evaluating compensation
It's no secret that a competitive salary is important to employees. In Robert Half's Job Optimism survey, 65% of surveyed professionals looking for a new job said that a salary boost was their primary reason.
With this in mind, it is imperative to ensure your compensation is competitive enough with peer firms. You should carefully research market standards for similar jobs in your industry, and then factor in things like the cost of living and the value of other benefits you plan to offer your employees.
You should also consider how you will structure pay raises and be transparent with your workforce—will you offer regular cost-of-living raises or an annual bonus? Factor this into your total compensation package as well to determine how appealing it might be to talent.
Canva
Revisiting sources of talent
Another important factor to consider when retaining talent is where you are recruiting your employees from and how successful those strategies have been. For instance, if you find that a firm you are consistently using to fill open roles is generating a lot of turnover, you might want to consider finding an alternate source of talent.
The truth is, retaining employees starts with the recruiting process: If you aren't attracting talent who fit in with your company culture, are well suited for roles, and are primed for advancement opportunities, you are more likely to have to replace those employees in the near future.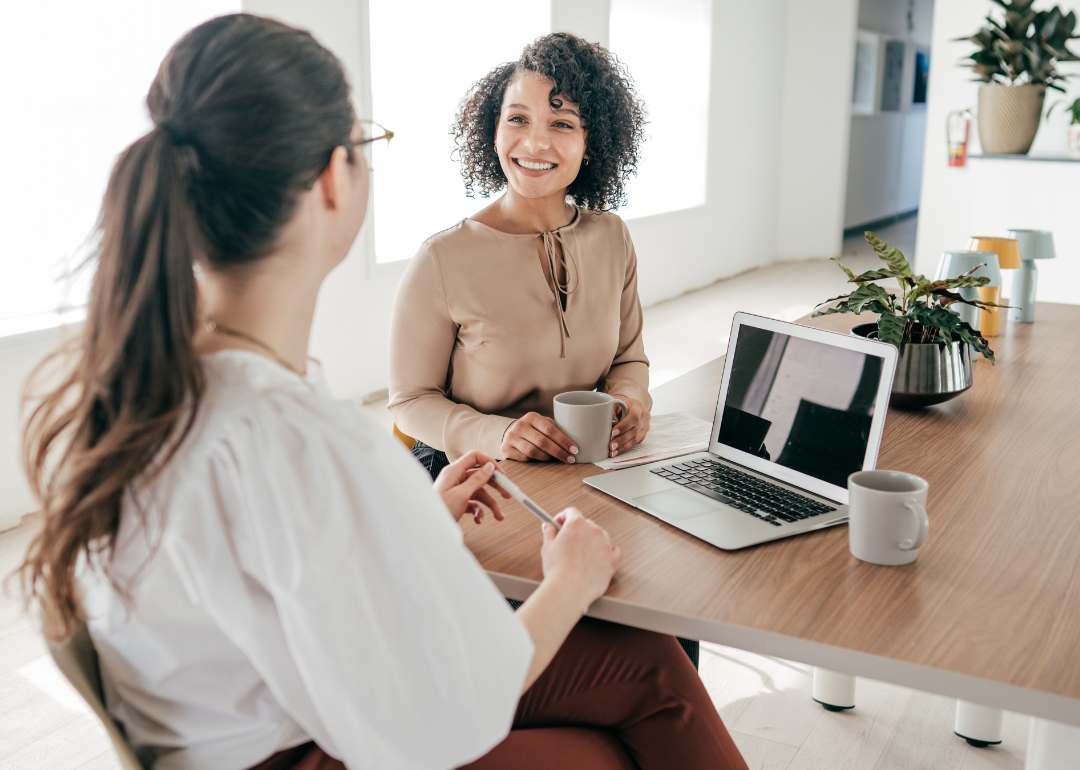 Canva
Engaging with existing staff
There are a lot of reasons talented employees leave their roles, some of which are easier to address than others. One of the simplest to address is workers feeling bored or detached from company culture.
It's easy to dedicate a lot of time and attention to the recruiting and hiring process, but if you fail to acknowledge the staff you already have, you might experience an increase in attrition. Consider how often you are engaging with your workforce and your strategies for making employees feel like valued members of your team. You can even ask your employees directly how they would prefer to interact with management during regular check-ins.
No matter what strategies work best for your business, it is important to balance the amount of time, energy, and budget you are dedicating to new and existing staff.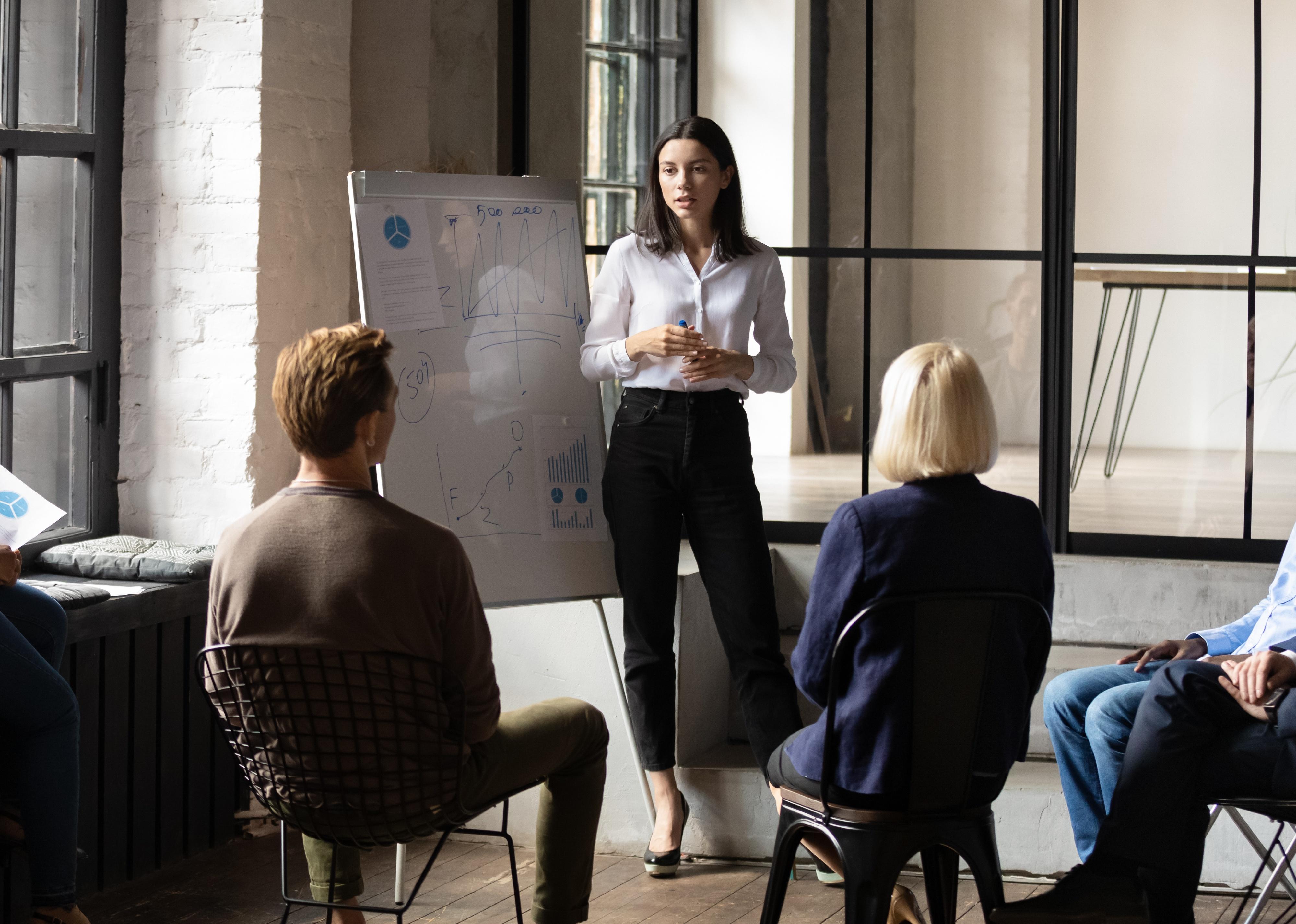 fizkes // Shutterstock
Offering avenues for development
The Robert Half Job Optimism survey found that 39% of employees left their job in search of greater advancement opportunities. The best talent is forward-thinking and consistently looking for ways to improve their skills and advance their careers—but if you fail to provide sufficient opportunities for this development, they might look for it elsewhere.
Beyond offering opportunities to advance through roles and increase compensation, consider what ways your employees have to learn new and important skills and find meaning in their work. Consistent opportunities for education show talent that long-term tenure at a company is their best chance at professional success.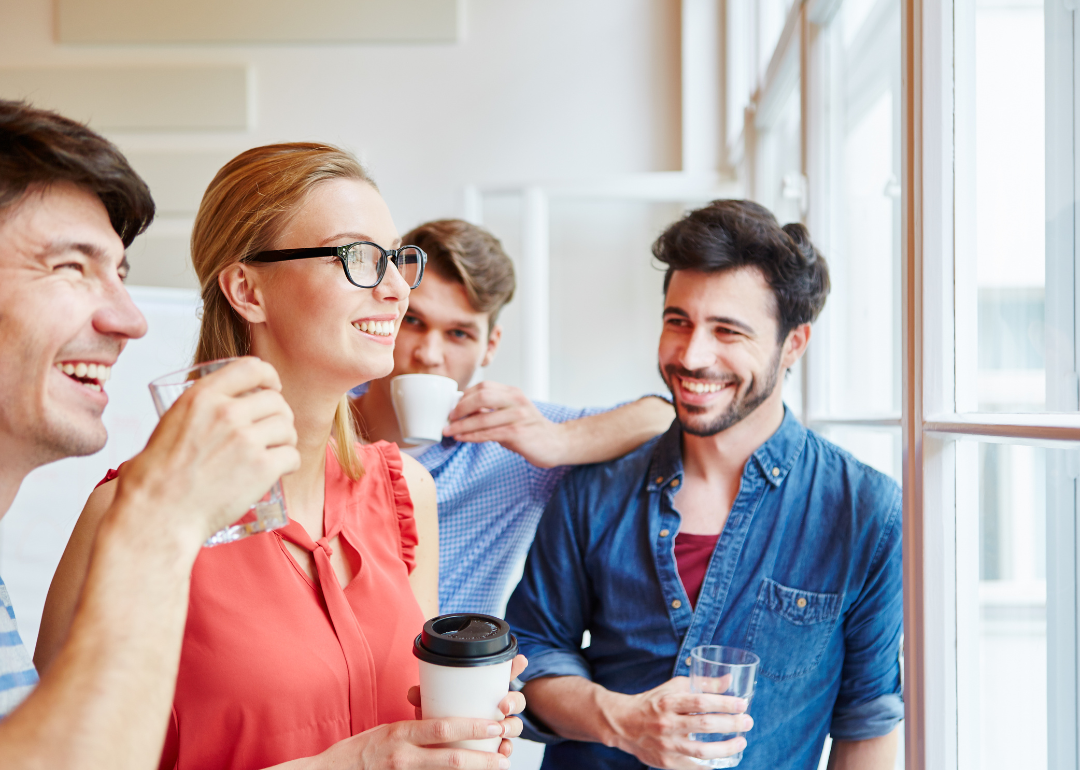 Canva
Aligning company mission with what talent values
When a company's mission and employees' values are aligned, it leads to healthy employer-and-worker relationships and successful business initiatives. One study found that employees who have a sense of purpose tied to their jobs are 54% more likely to stay with that company for five years or longer.
Talk to your top performers to understand their ideas of a fulfilling day of work and a meaningful company mission. For instance, could you invest more in community outreach or volunteer opportunities? Is the product or service you provide to your customers making a positive impact on the world, and how does that reflect your firm's values? Where you can, adjust your mission statement to align with your talent's values and clearly communicate your efforts to embody them.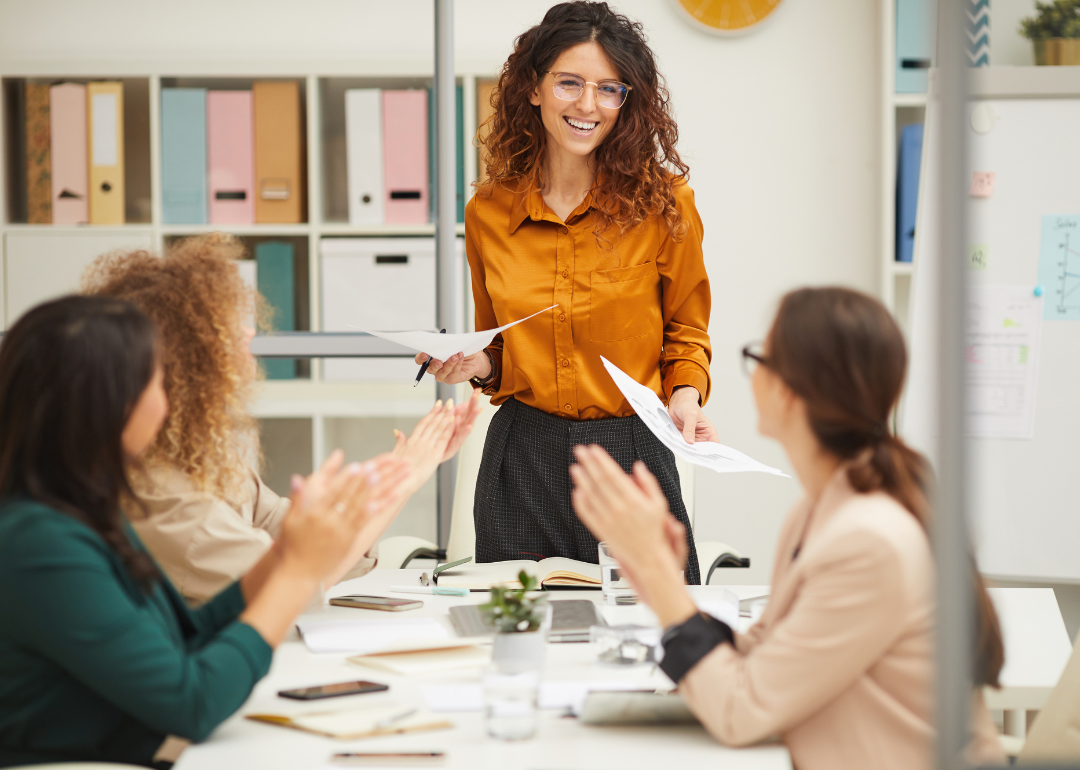 Canva
Recognizing employee contributions
Consider how frequently your business recognizes the work of your top employees. A Pew Research study found that 57% of people who quit a job in 2021 said feeling disrespected at work was their reason for leaving.
People want to feel like the work they are doing is having an impact on their company, and more importantly, they want to see their hard work and dedication valued and respected. This includes not only work that goes above and beyond, but work that is consistently meeting the requirements you laid out as part of a job description.
Regular positive reinforcement, beyond just scheduled performance reviews or standout achievements, shows employees that their jobs are important and can increase retention and engagement.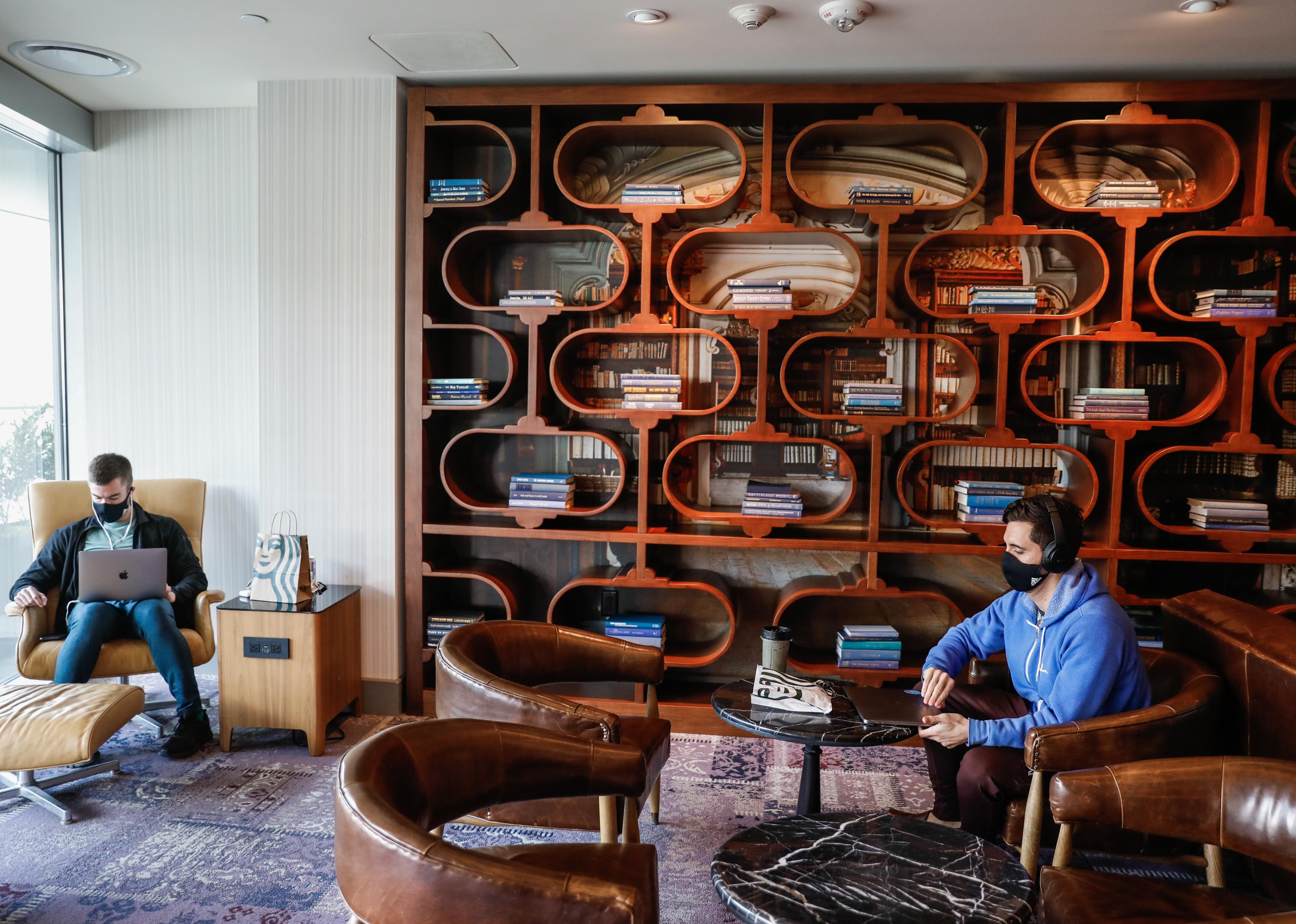 Gabrielle Lurie/The San Francisco Chronicle // Getty Images
Maintaining workplace flexibility
The definition of a flexible workplace has changed in the last few years, but it continues to be a key factor in job satisfaction. Flexible hours and remote work are two in-demand opportunities that you might be able to take advantage of, depending on your firm's operations.
When you consider the fact that 50% of LinkedIn job applications were submitted for remote jobs, but only 15% of job postings offered this kind of work, you can see just how important this opportunity is to job seekers. And if you want to ensure your employees stick around rather than compete for one of these remote jobs, consider if you can offer this opportunity without impacting your output.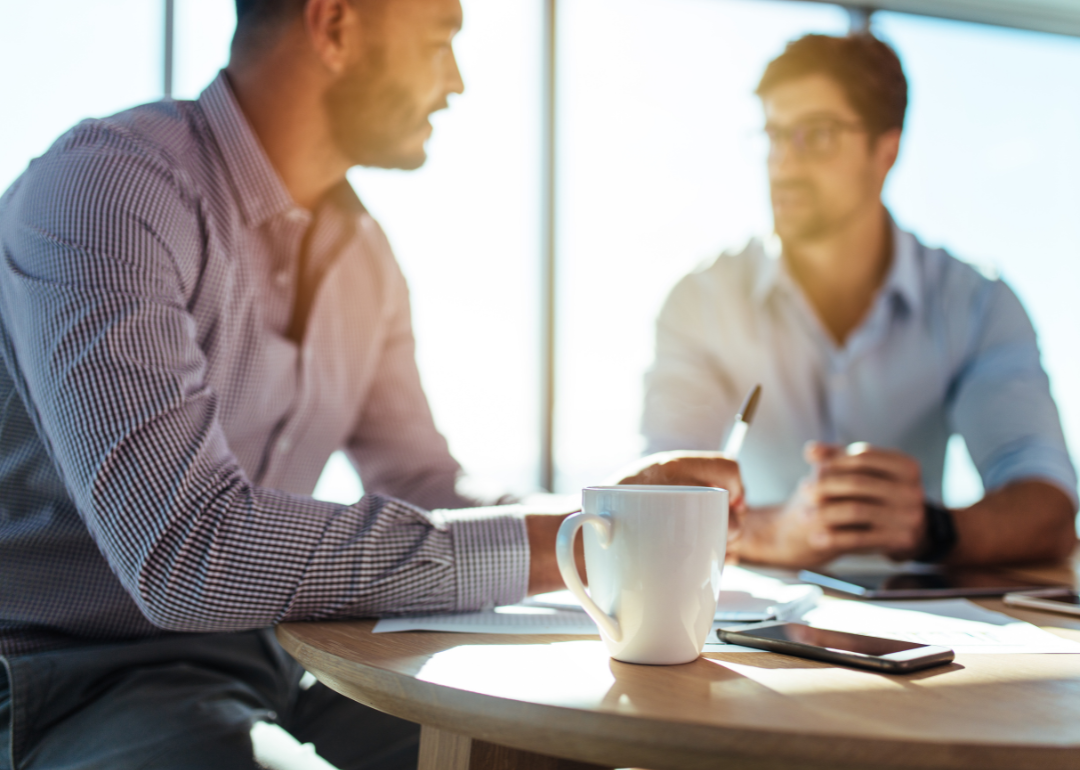 Canva
Identifying and giving attention to struggling workers
Often, when employees are struggling, it is a sign they are disconnecting from their jobs rather than a lack of capability. It is important for businesses to encourage managers to recognize when their team members are disengaged or struggling to perform, so as to prevent burnout or address the source of discontent before it leads to turnover.
Fifty-two percent of employees said that their manager could have taken steps to prevent them from resigning, according to a Gallup analysis. But it is often on the manager or organization to identify at-risk talent and encourage conversations to discuss problems and solutions. Doing so can help employees see a clear future at the company, learn about opportunities available to them, and identify strategies to improve performance, ultimately boosting both company output and employee retention.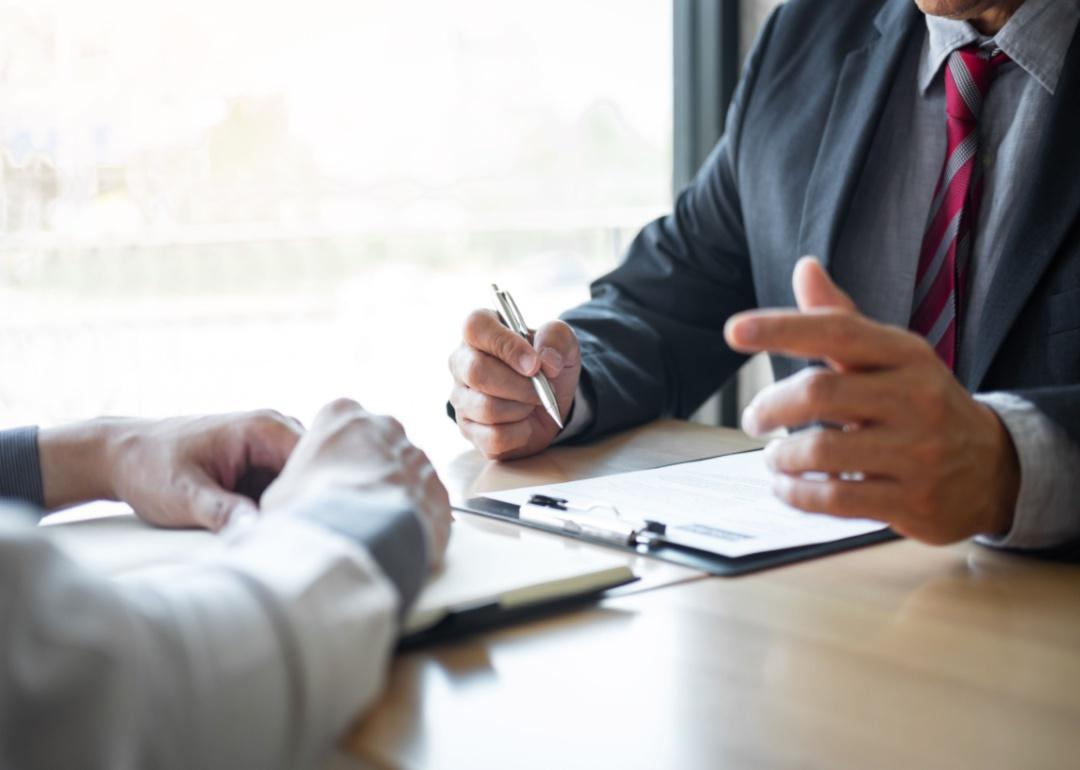 Elle Aon // Shutterstock
Pulling trends out of exit interviews
Despite retention strategies, employee attrition is inevitable. But that doesn't mean you can't use past turnover as an opportunity to learn how to improve your workplace.
If you don't already have an exit interview process in place, start asking talent that is leaving your company why they are doing so and what changes they think can prevent similar exits. Keep a close eye on trends such as satisfaction with day-to-day responsibilities, support from management, compensation in comparison to new opportunities, and more to identify where you should make improvements to your company.
This story originally appeared on Assembly and was produced and
distributed in partnership with Stacker Studio.
More Stacker National