25 celebrities you may not know are pansexual
Published 5:00 pm Wednesday, March 22, 2023

Leon Bennett // Getty Images
25 celebrities you may not know are pansexual
In a world where it's dangerous to dress in drag and existing as yourself can put a target on your back, the implications of "coming out" are layered and nuanced. While some may come out to open arms, others may face a backlash that can be difficult to handle. Fear of their families' reactions, loved ones' judgments, and lack of a support system are just a few reasons that many have cited holding their identity as a closely guarded secret. Fears compounded by the world around us. Time magazine listed "the divided States of America" as one of the biggest risks to the world, citing the extremism between "red and blue" viewpoints as a major global issue.
With such a divide, representation through media, film, and arts can be more than important—it can save a life. When a celebrity comes out, it creates an opportunity for others to see themselves reflected in people they hold in high esteem. As the outpouring of support rolls in from fans worldwide, those watching at home get a unique opportunity to see there are people from all points of the globe willing to support the LGBTQ+ community. While representation is always a win, visibility combined with understanding is critical. Understanding pansexuality, and the kind of misconceptions hurled against it, are equally important.
Pansexuality is an attraction toward someone—whether romantic, sexual, or emotional—without gender acting as a factor for the attraction. While pansexuality is not a monolith, and every person's definition of their sexuality will differ, the overarching theme is you love who you love. Period. Regardless. The end. People who identify as pansexual are not "greedy" by being attracted to everyone or "confused" because they can't decide who they love—two of the bigger misconceptions—they are able to love someone for who they are, no matter who they are.
Stacker is proud to introduce 25 celebrities you may not know are pansexual. We compiled a list using various sources, including Cosmopolitan, Variety, Nylon, and others, as well as the celebrities' own personal statements.
You may also like: 25 transgender celebrities who broke barriers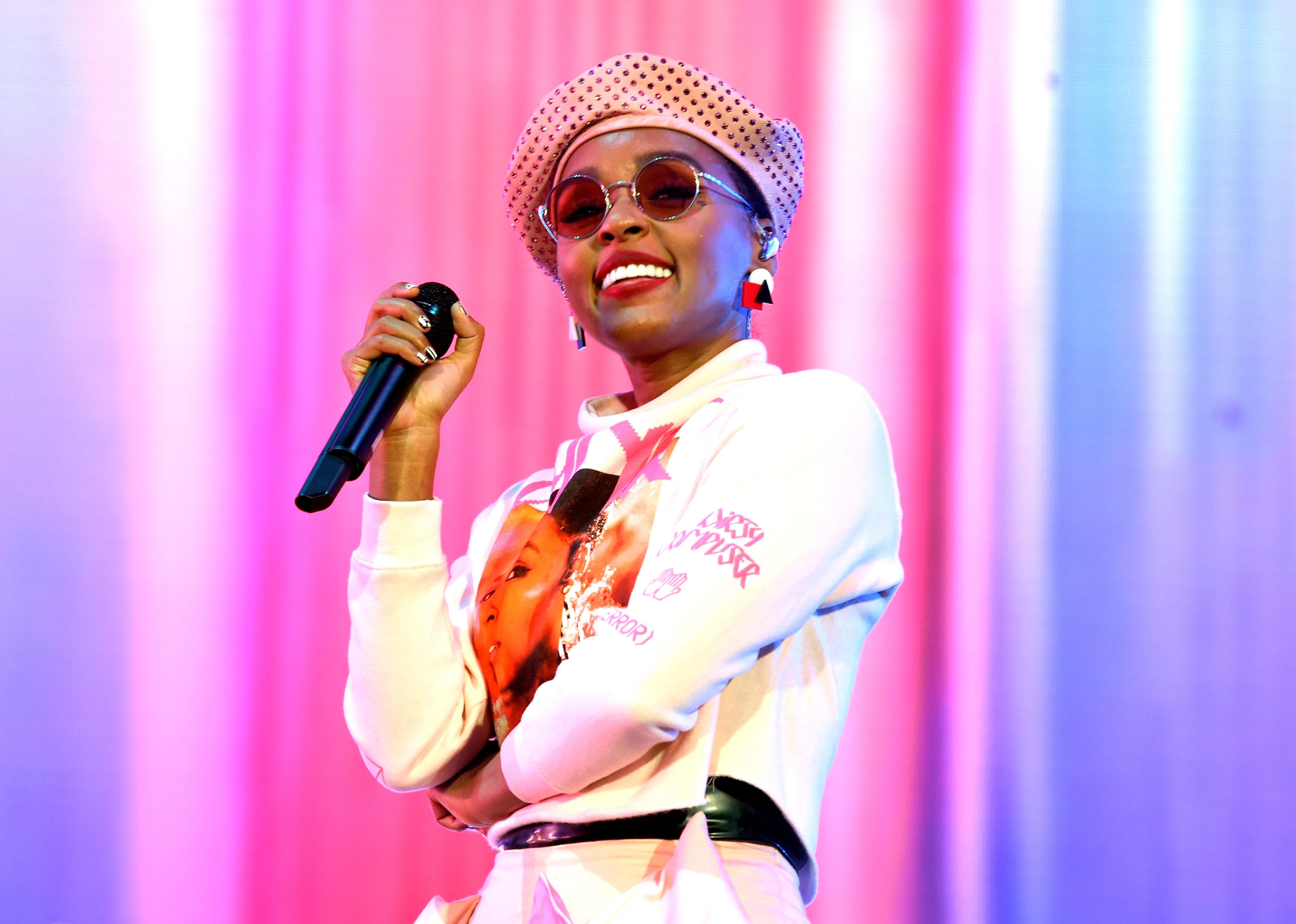 Kevin Winter // Getty Images
Janelle Monae
Janelle Monáe has been breaking barriers and glass ceilings since the moment she arrived on the music scene. Her immense talent coupled with her impeccable sense of style immediately caught the eyes and ears of everyone, and her albums can be found littered among Billboard charts. Monáe continued to making statements in 2018 when she came out as pansexual in an interview with Rolling Stone, saying that she "read about pansexuality and was like, 'Oh, these are things that I identify with too.' I'm open to learning more about who I am."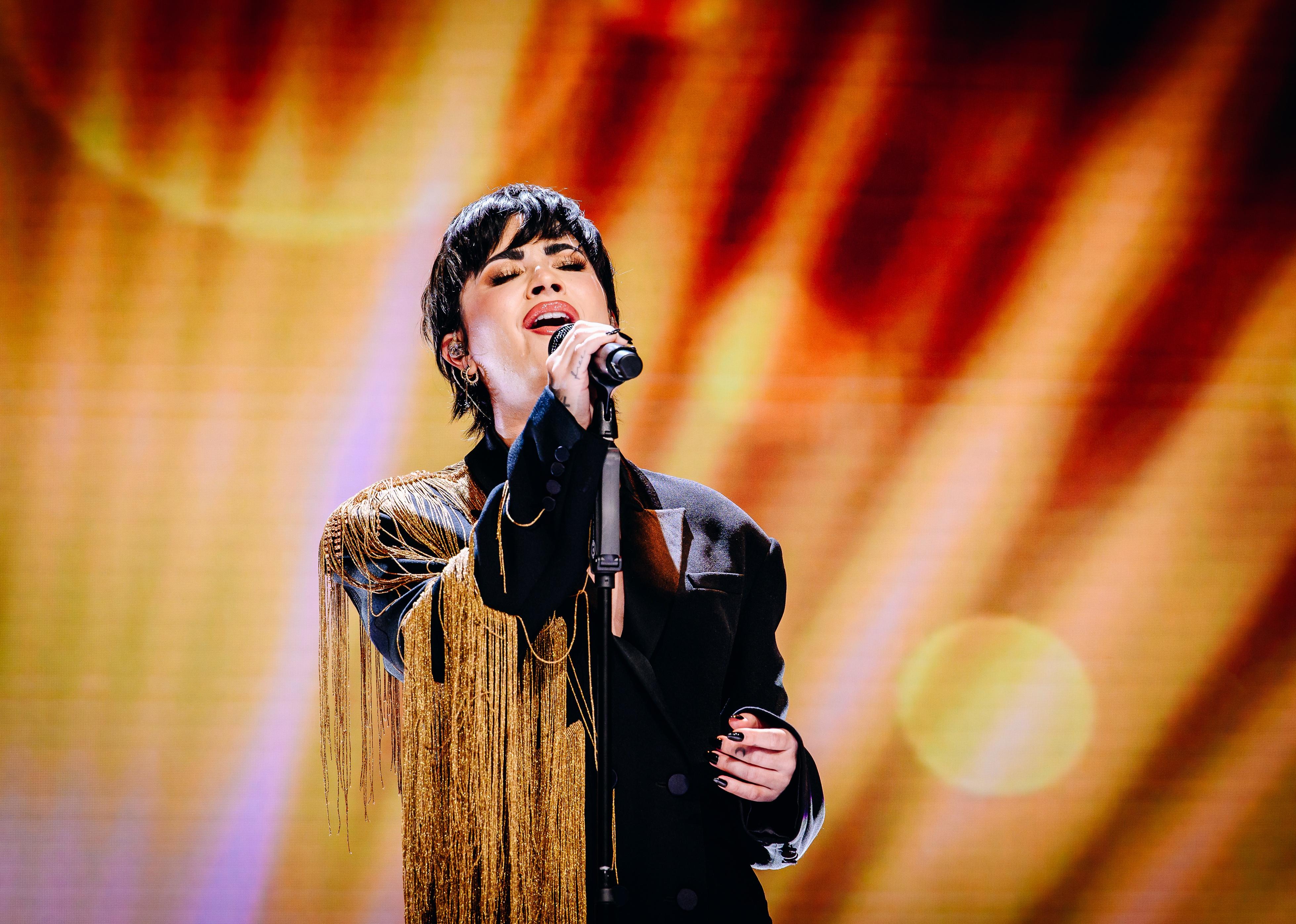 Nina Westervelt // Getty Images
Demi Lovato
Demi Lovato was a teen star who learned to ride the rough terrain of celebrity at a young age. Known for being fairly open about her struggles with addiction, eating disorders, and mental health, it may be less of a surprise that she was open about her sexuality on an episode of "The Joe Rogan Experience" where she admitted frankly and without fanfare that she is pansexual.
Gaelle Beri // Getty Images
ROES (formerly known as Angel Haze)
ROES, formerly known as Angel Haze, is a rapper, a singer, an artist, a writer, a pansexual, a two-spirit, and so much more. Releasing their first mixtape in 2012 and maintaining a hold on the underground scene ever since, ROES originally came out as pansexual to MTV in 2017, telling the outlet that they love "across the spectrum."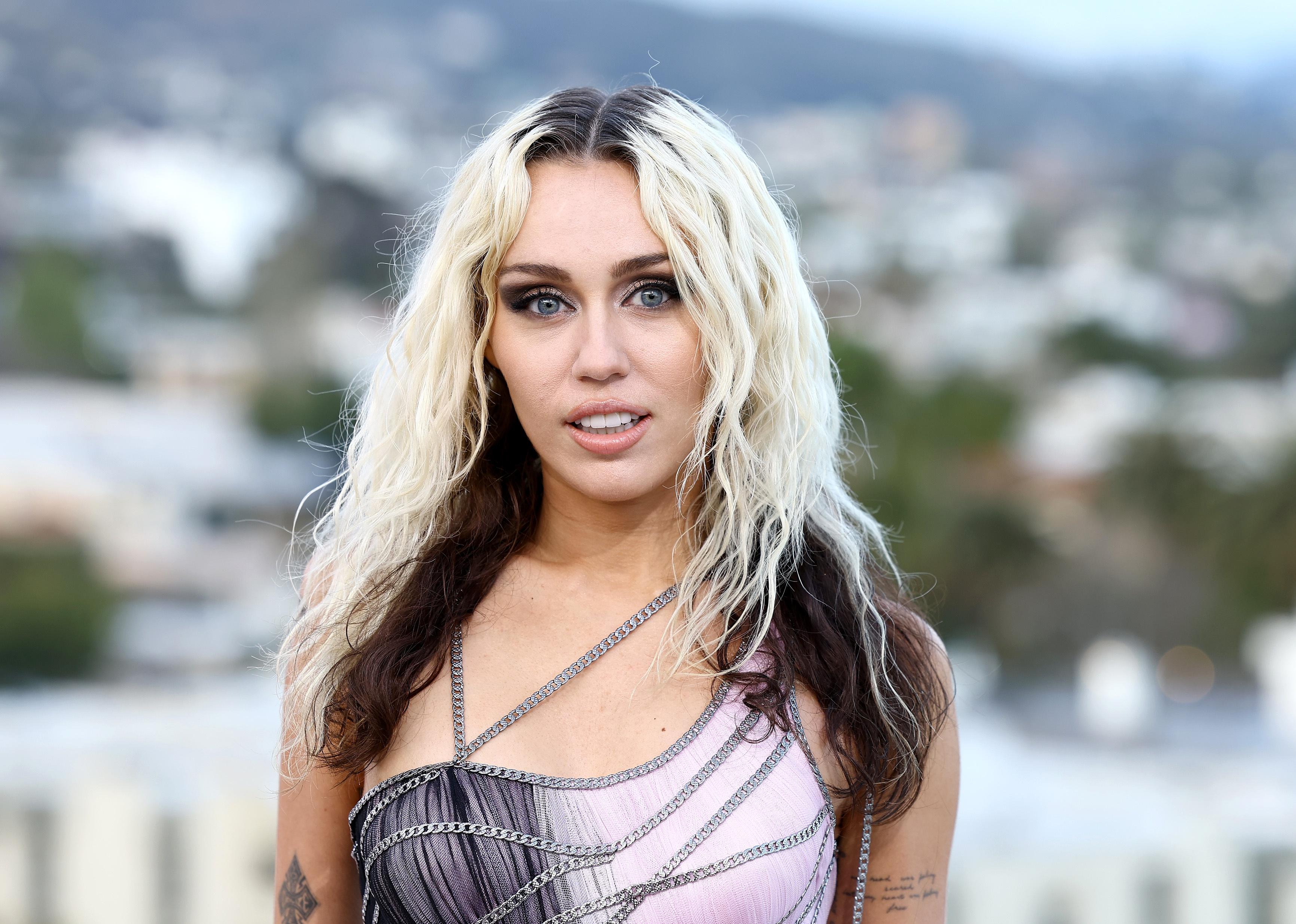 Arturo Holmes // Getty Images
Miley Cyrus
Another megastar who started in the industry as a teen, Miley Cyrus has been in the spotlight since she starred in "Hannah Montana." After transitioning to a full-time music career, her fame and her fans grew along with her. At 22, while speaking with Elle magazine, Cyrus came out as pansexual, stating she was "very open about it."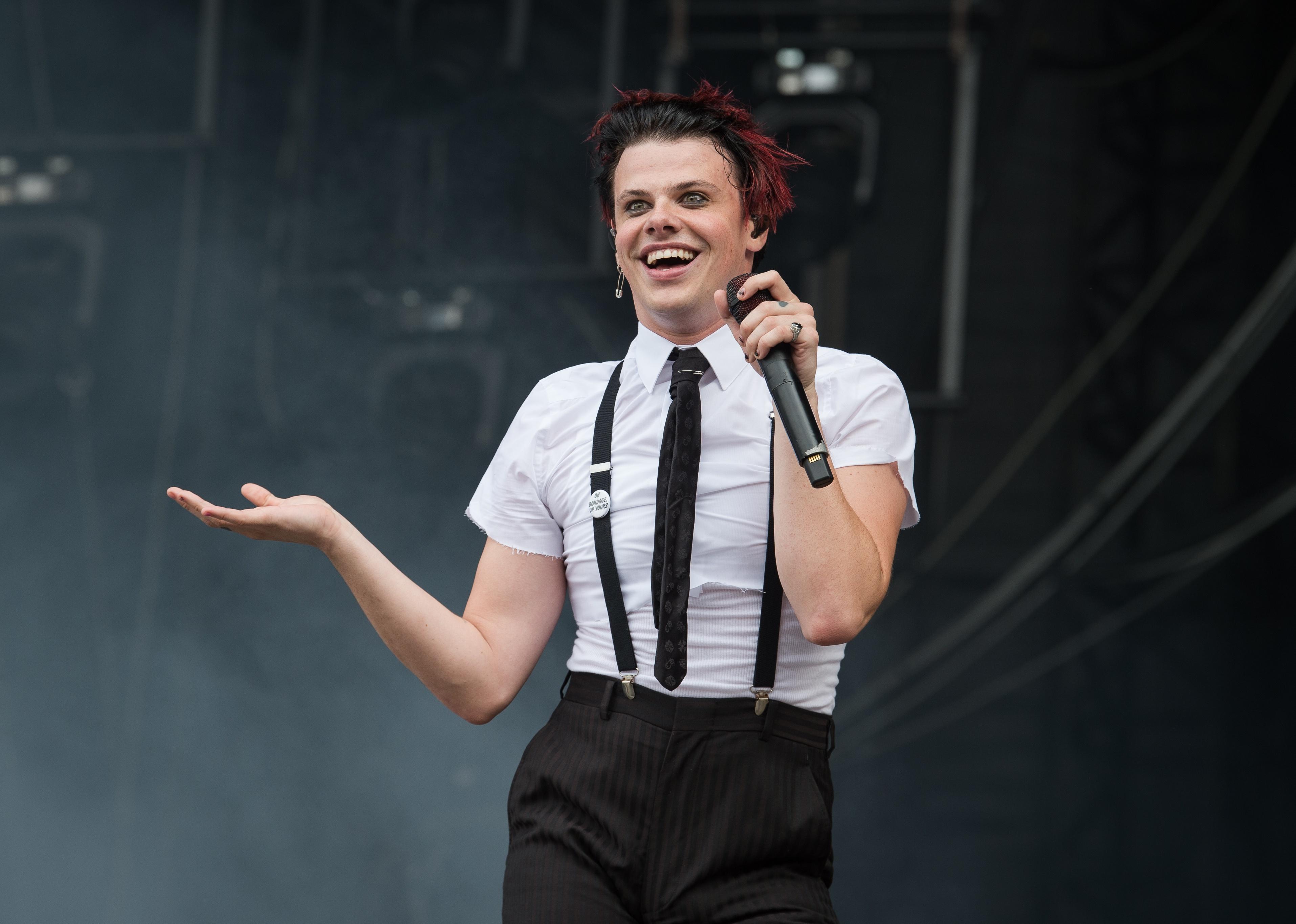 David Wolff – Patrick // Getty Images
Yungblud
Rapper-singer Yungblud blew up with his debut album in 2018, but he's been making headlines for far more than his music. In the five years since releasing his first project, he has shown up in the media for his relationships—having previously dated singer Halsey for quite some time—his anti-gun violence stance, and for coming out as pansexual in 2020. In fact, Yungblud credited Halsey for helping him understand his identity more than he had before they started dating.
You may also like: Celebrities you might not know are LGTBQ+
Stefanie Keenan // Getty Images
Jazz Jennings
Jazz Jennings is a social media personality, writer, and activist who is considered one of the youngest publicly documented people to come out as transgender. Using her story of transitioning as a way for others to see themselves represented, Jennings starred on the TLC reality TV show "All That Jazz" (presently known as "I Am Jazz"), which documents her day-to-day life as a transgender teen. Consistently using her platform for representation, she came out as pansexual on Twitter in 2018.
"I am pansexual. This means that I am attracted to people at a level that surpasses gender identity or sexual orientation," Jennings tweeted at the time. "I love people for their souls and internal beauty."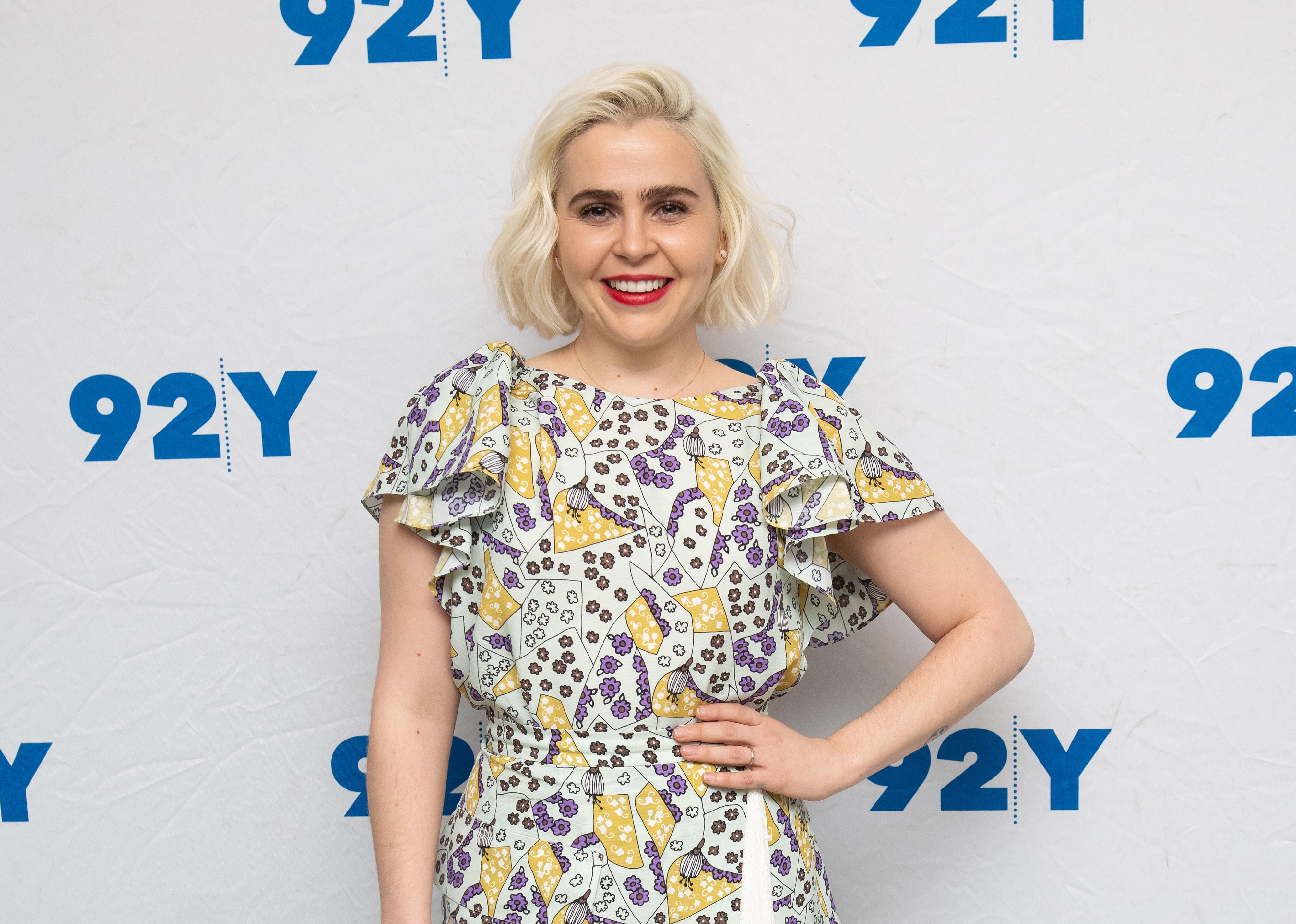 Noam Galai // Getty Images
Mae Whitman
Actor Mae Whitman also used Twitter as her platform for her coming-out story. "The Owl House" star tweeted in 2021 how proud she was to be a part of the show, considering she herself is a pansexual and understands the importance of representation. "I am SO proud to be even a small part of a show like The Owl House," she tweeted. "Being pansexual myself, I wish I had such incredible characters like Amity and Luz in my life when I was growing up. Queer representation is [so] important."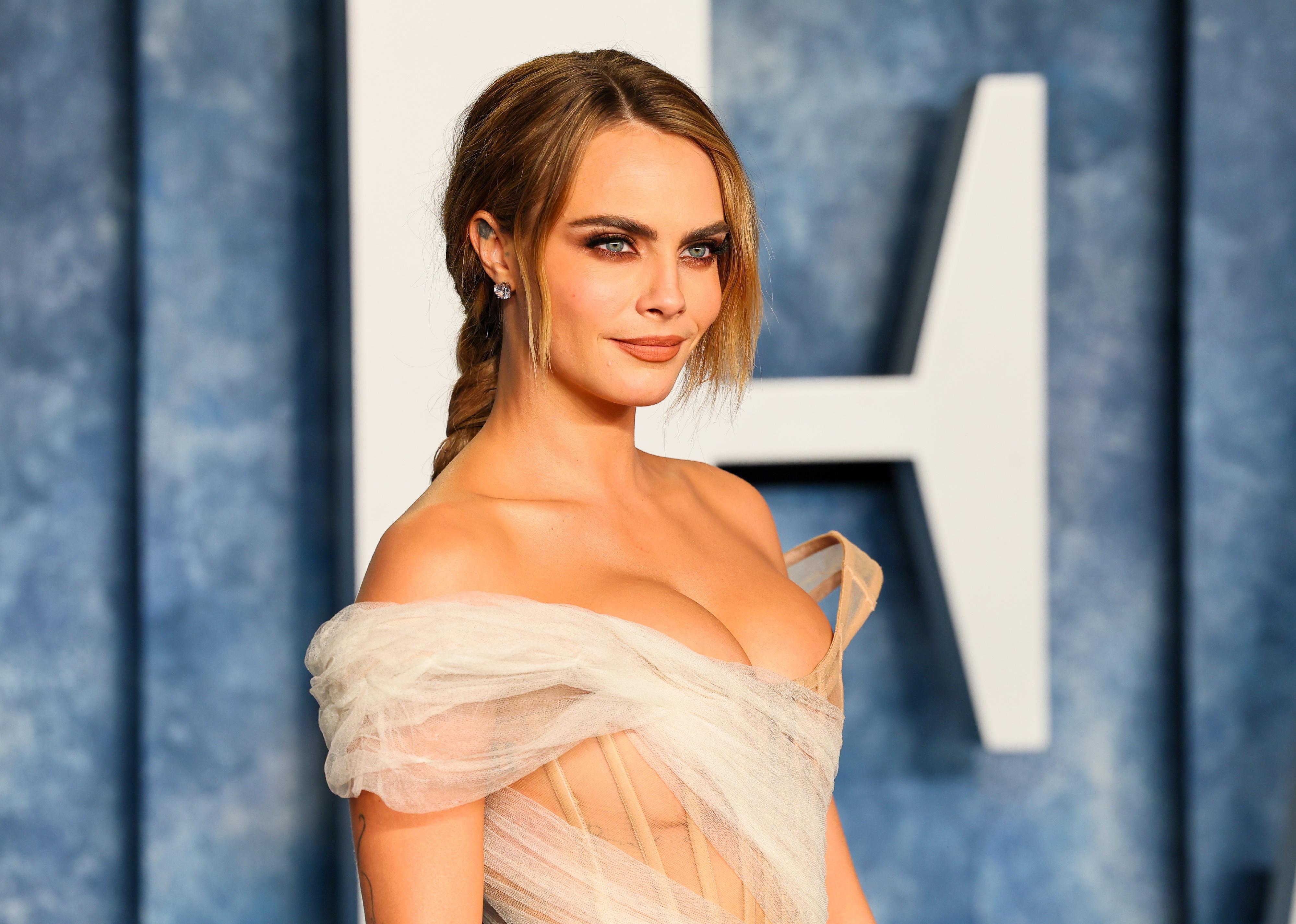 Leon Bennett // Getty Images
Cara Delevingne
"However one defines themselves, whether it's 'they,' or 'he,' or 'she,' I fall in love with the person—and that's that. I'm attracted to the person," actress-model Cara Delevingne said of her pansexual identity in a 2020 Variety interview. Elsewhere in the profile, the runway star touched on their coming-out experience with a poignant statement addressing who she loved and how none of it depended on anything more than the person.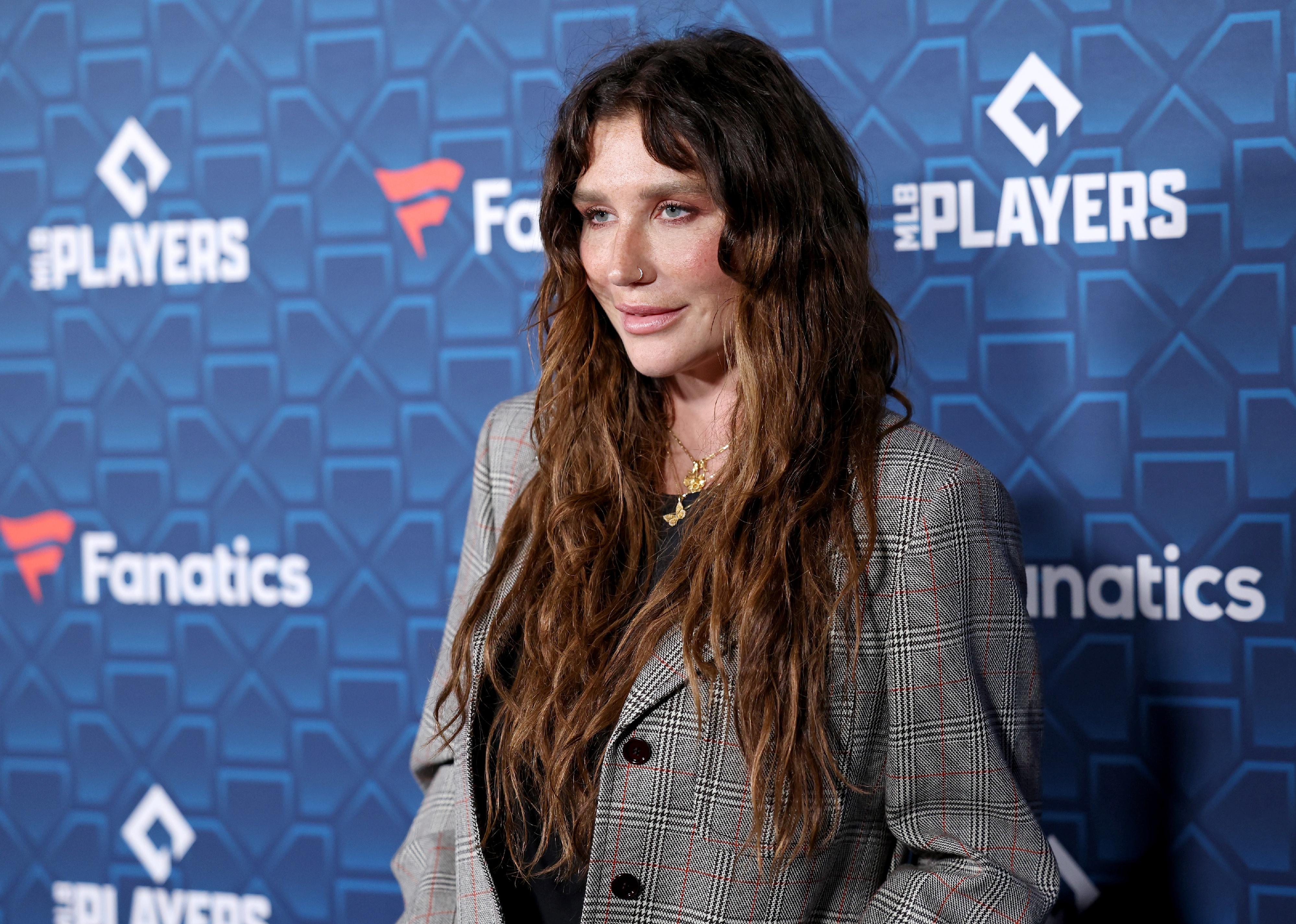 Phillip Faraone // Getty Images
Kesha
Kesha is no stranger to media scrutiny. You may remember the painfully public trial she endured to dissolve her music contract. It was a battle she was very open about—and being open has been a theme she's followed for years, both with her fans and in her music. It was a decade ago when Kesha addressed her sexuality in Seventeen magazine, saying that when it comes to who she loves, it isn't men or women—it's people. "I don't love just men. I love people," she told the mag in 2013. "It's not about a gender. It's just about the spirit that exudes from that other person you're with."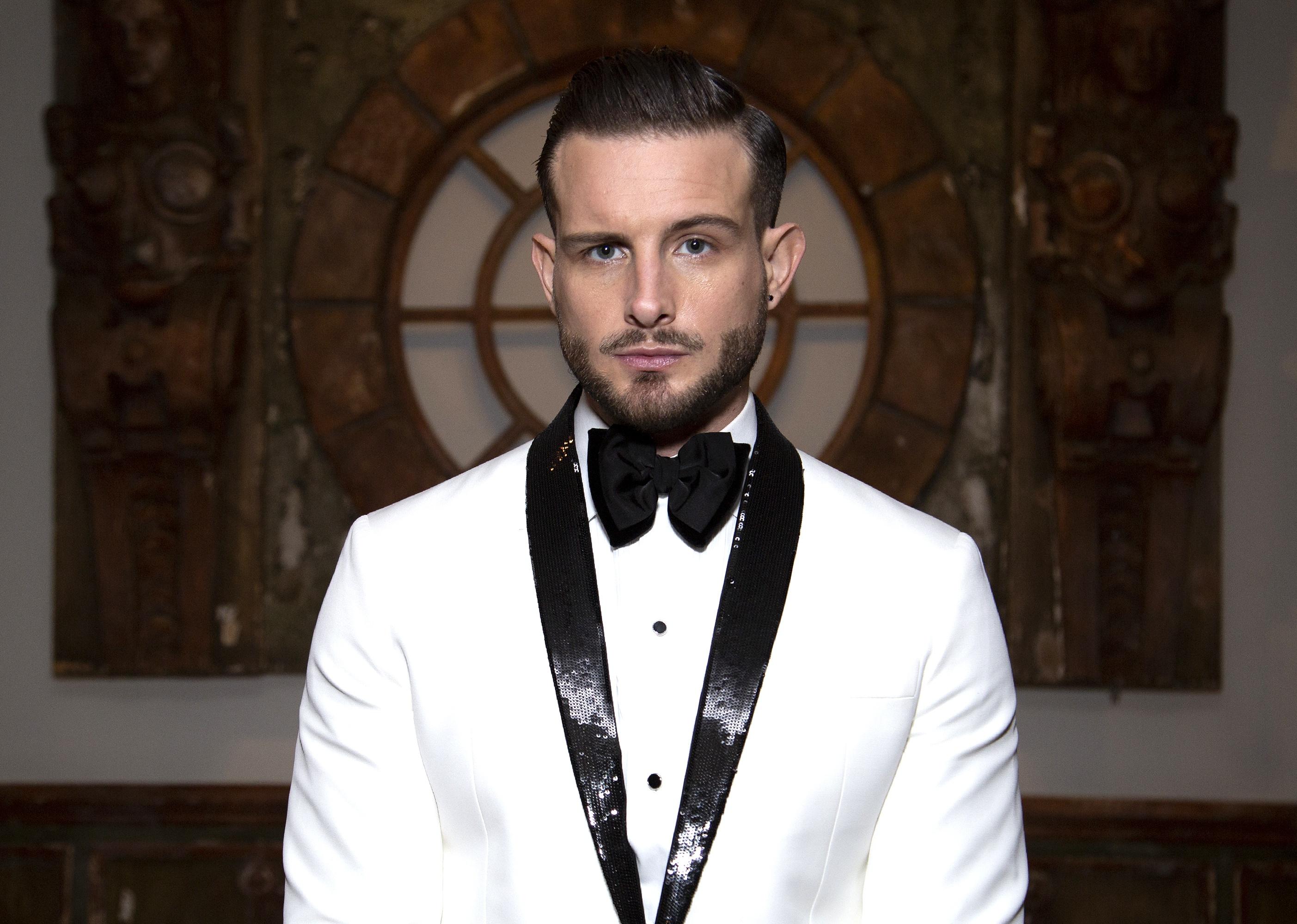 Santiago Felipe // Getty Images
Nico Tortorella
From "Scream 4" to "The Walking Dead: World Beyond" to "The Following," Nico Tortorella is no stranger to the big and small screen—and the kind of scrutiny that can come from it. Luckily, Tortorella has had no issue being open and frank about who they are and how they identify. In an interview with Attitude magazine in 2020, Tortorella openly and proudly spoke about their pansexuality.
You may also like: Highest-grossing actors under the age of 30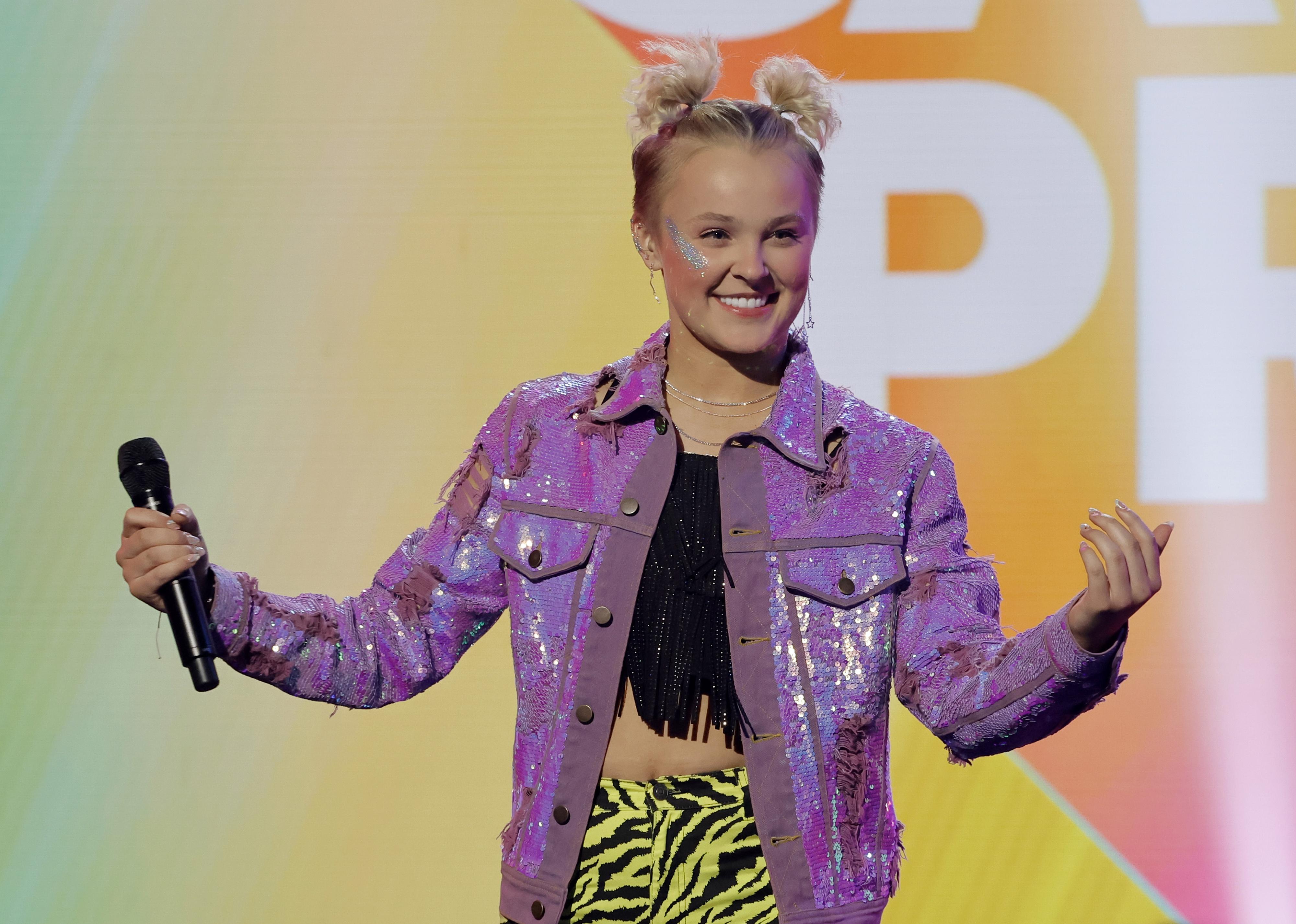 Kevin Winter // Getty Images
Jojo Siwa
Jojo Siwa is another reality TV and YouTube star who has used their platform to come out publicly, identifying as pansexual in 2021—though, in the same interview, she was quick to point out that she was hesitant in general to put any one label on herself or her sexuality. "I like queer," she told People magazine at the time. "Technically I would say that I am pansexual because that's how I have always been my whole life is just like, my human is my human."
Phillip Faraone // Getty Images
Bella Thorne
Bella Thorne rose to quick fame with the Disney channel show "Shake it Up," and she has been shaking it up ever since, including using her social media platform to come out—first coming out as bisexual, before learning more and understanding that she was, in fact, pansexual. Taking to Twitter, Thorne shared, "I'm actually a pansexual, and I didn't know that."
She later defined the sexual orientation as liking "what you like," and added: "Doesn't have to be a girl, or a guy, or … you know, a he, a she, a this, or that. It's literally, you like personality, like you just like a being."
David Crotty // Getty Images
Tess Holliday
Body-positive model, makeup artist, and social media influencer Tess Holliday has long been someone associated with the concept of advocating for and uplifting people with larger bodies when she broke into the world of fashion modeling—a space best known for encouraging a thin ideal of beauty. In her 2019 Nylon cover issue, Holliday spoke about representation, beauty, and cancel culture. The story also wove in the fact that she identifies as pansexual in the interview.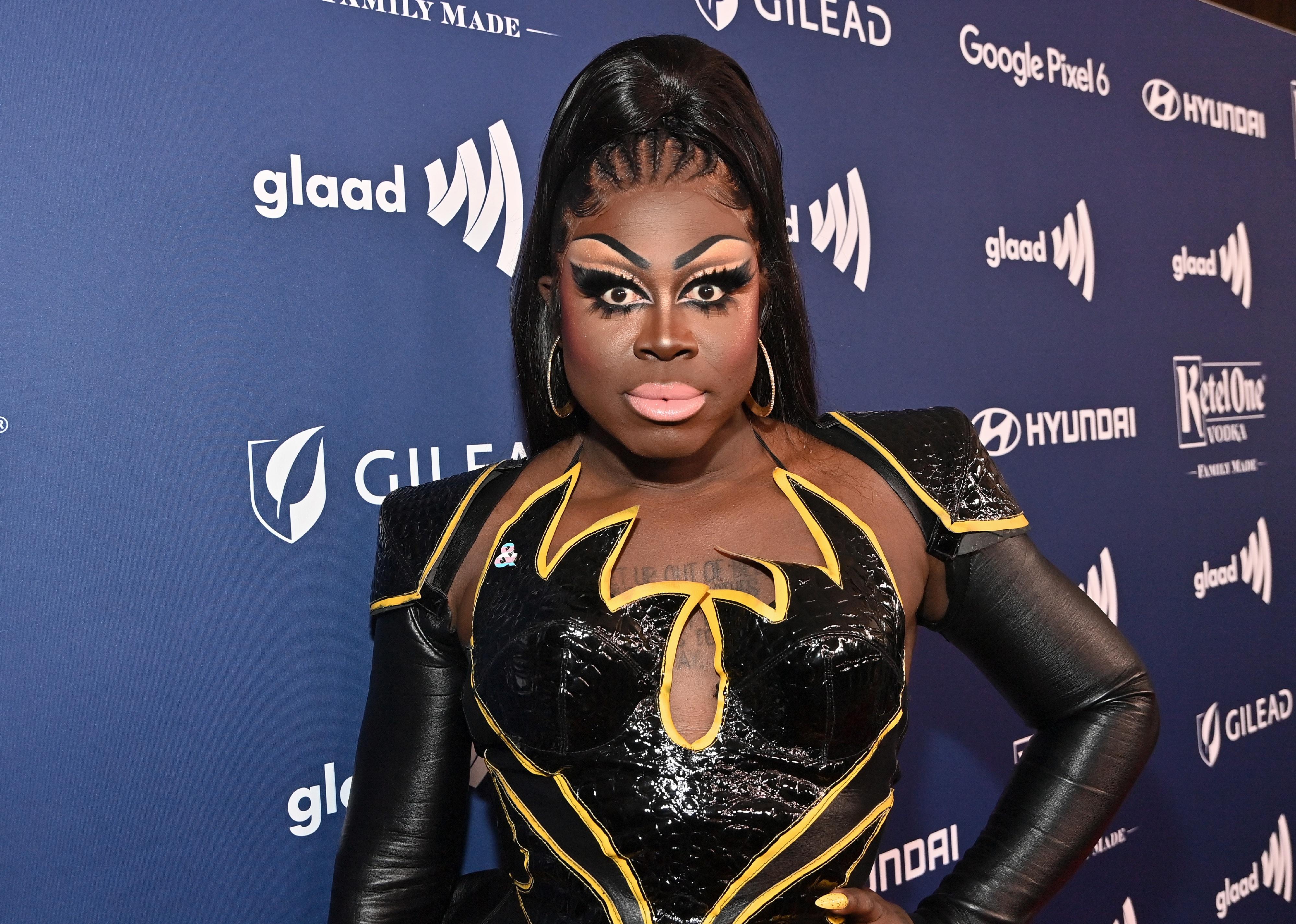 Stefanie Keenan // Getty Images
Bob the Drag Queen
Bob the Drag Queen is a force to be reckoned with and seemingly has no qualms with claiming who she is, how she feels, and how she will carry herself to her followers and haters alike. In 2019, he used Twitter to go on record stating, "I identify as pansexual and non binary."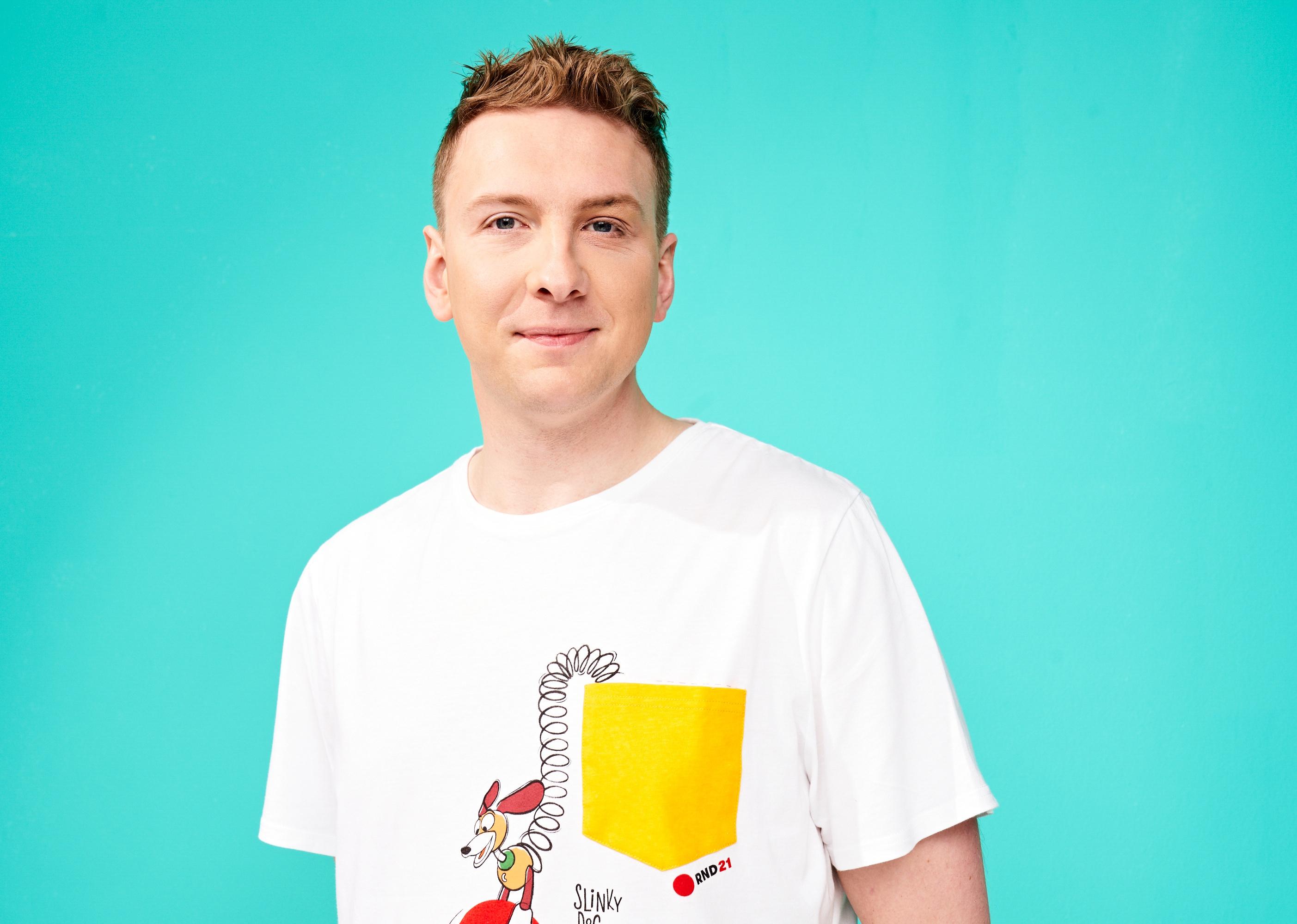 Comic Relief // Getty Images
Joe Lycett
One of Britain's most popular comedians, Joe Lycett is also known by his moniker, Mummy. He is known for his outlandish humor, whimsical personality, and hilarious hijinks. He is also a fierce advocate for the LGBTQ+ community and has often spoken proudly about his identity as queer and pansexual.
You may also like: The richest rock stars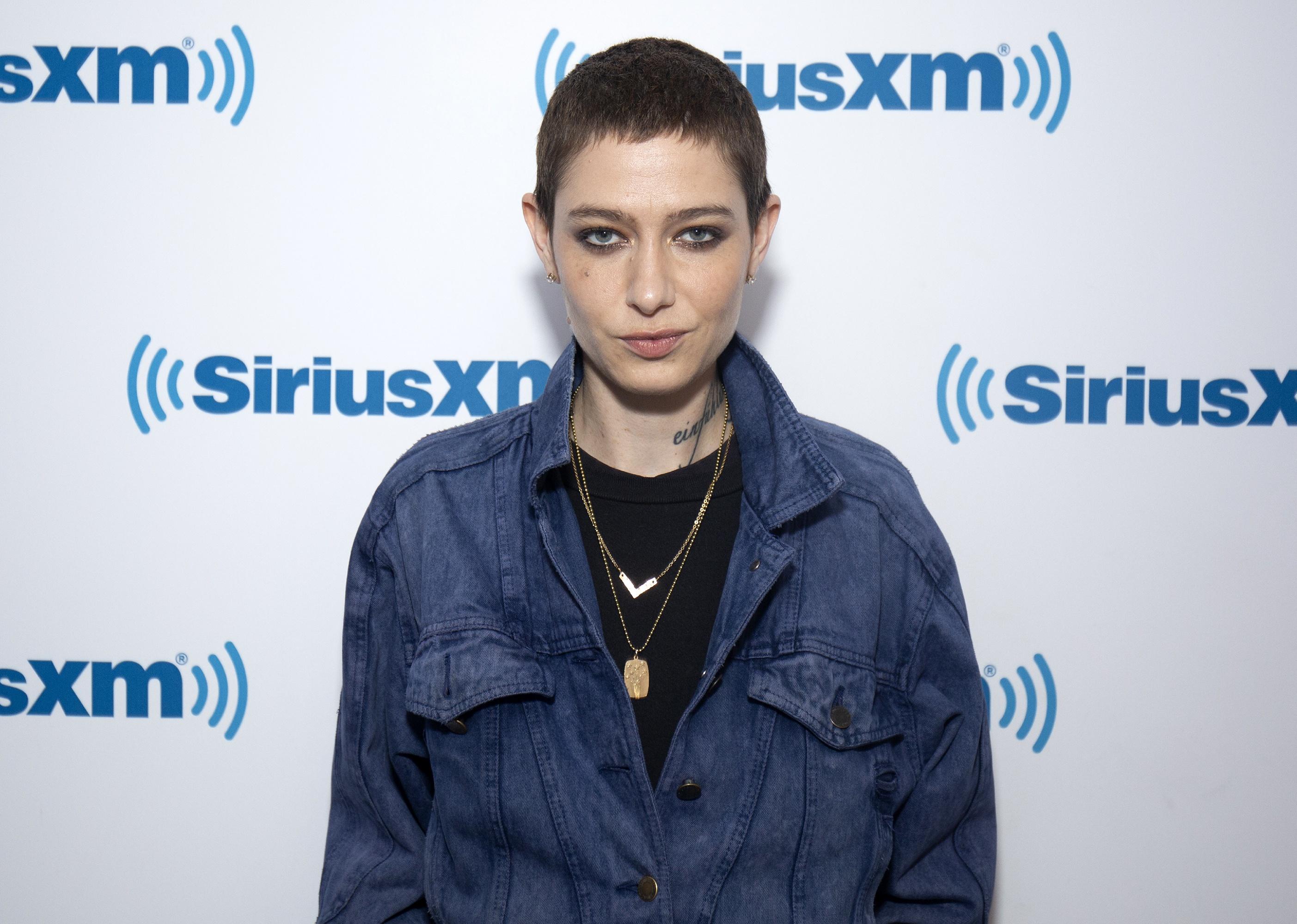 Santiago Felipe // Getty Images
Asia Kate Dalton
"Billions" star Asia Kate Dalton has spoken openly about their identifications, including in an interview with Huffington Post, wherein they discussed being nonbinary, using they/them pronouns, and their pansexuality, saying: "From the time I came to understand sex and sexual orientation … I understood that I was pansexual." They have continued to use their platform to speak on LGBTQ+ issues.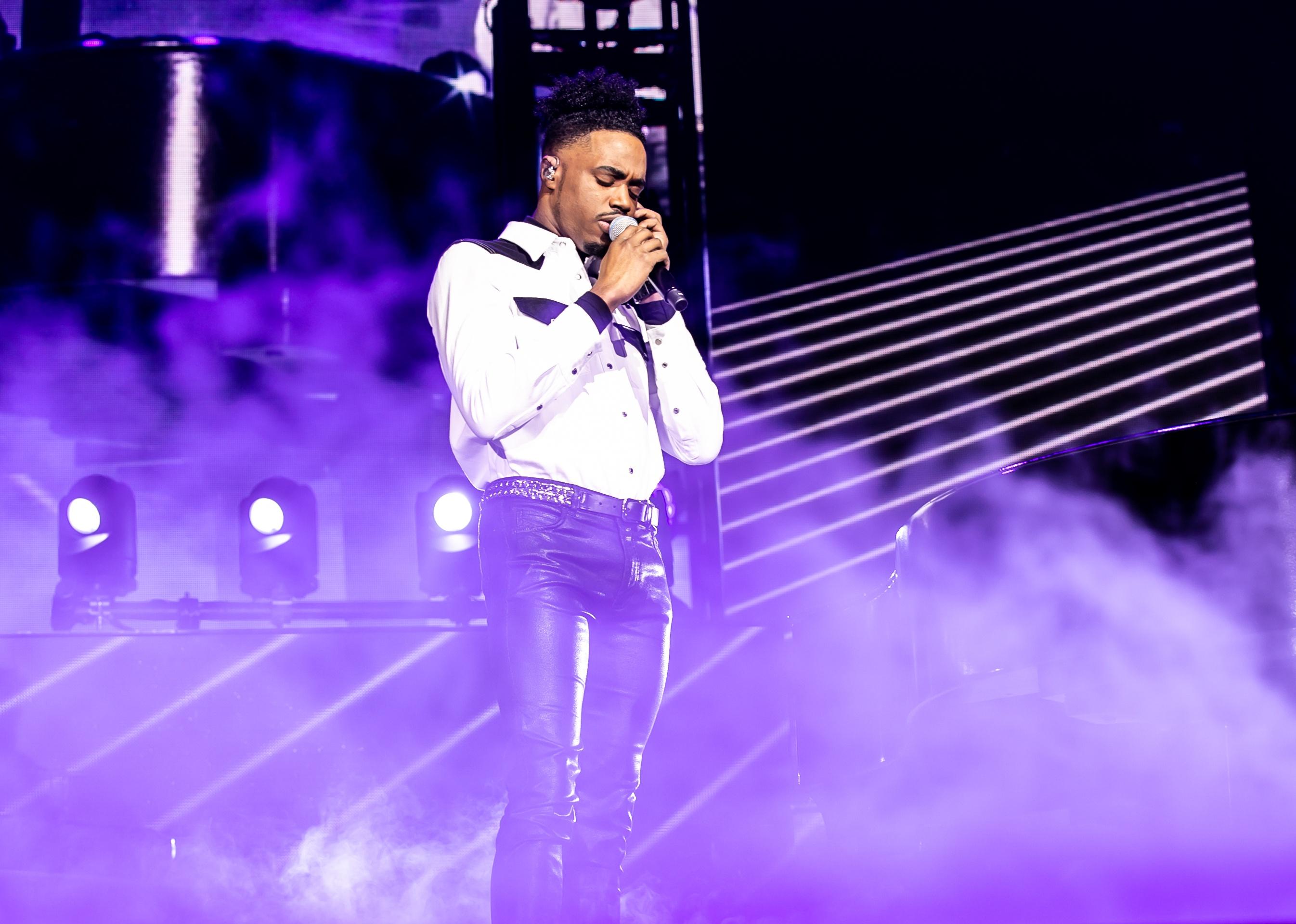 Mike Lewis Photography // Getty Images
Dalton Harris
"X Factor" winner Dalton Harris has garnered millions of streams on his music and hundreds of thousands of fans with the power of his voice; the same he uses to express and honor who he is. In what appeared to come after a breakup, Harris took to his social media in a long rant about identity, privacy, and growth. The series of tweets ends with a simple but powerful message—an emoji of the pansexual flag.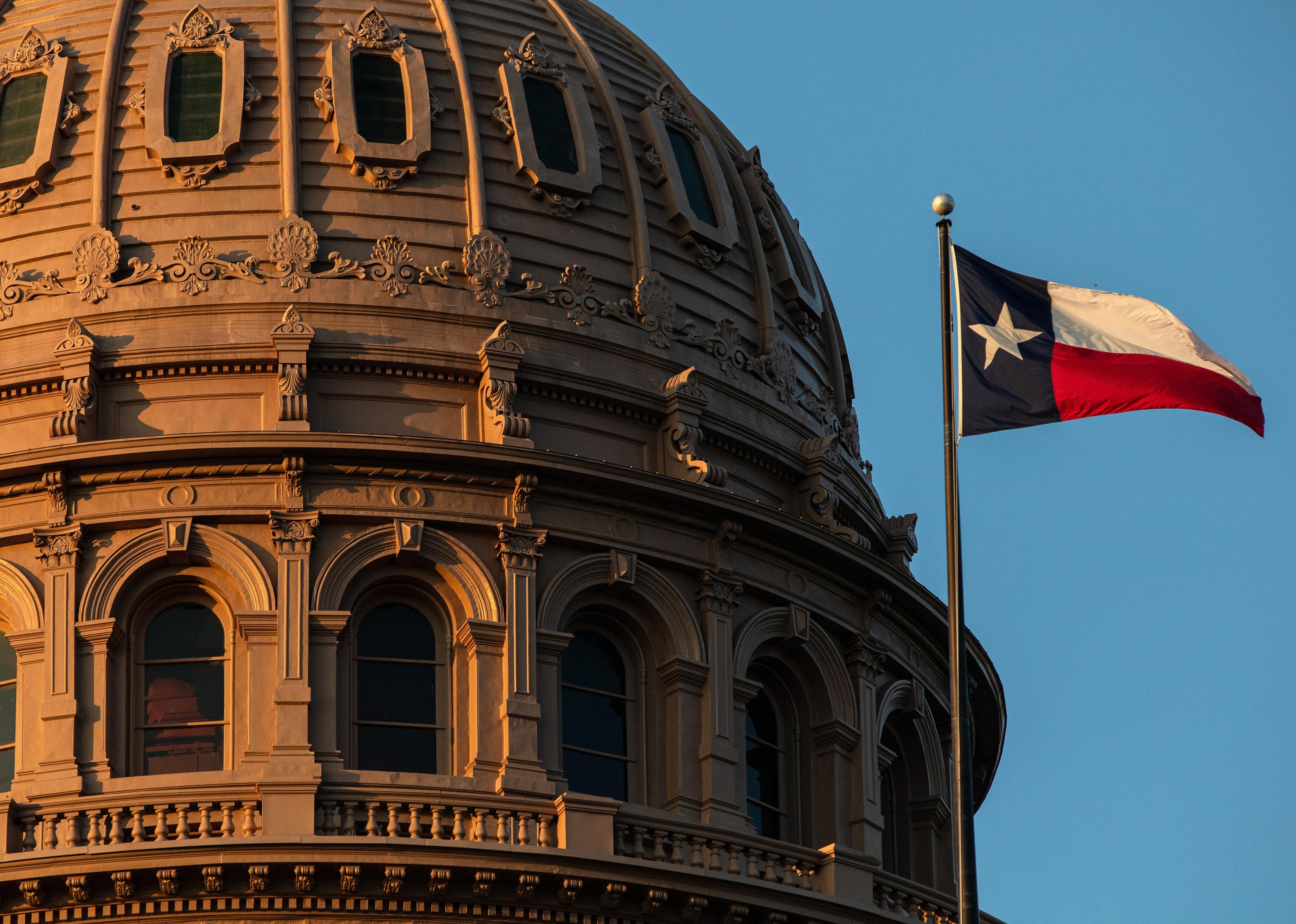 Tamir Kalifa // Getty Images
Mary Gonzalez
Mary González may not be a "celebrity" in the most traditional sense of the word—she doesn't appear on TV screens around the world for 30 minutes a day to make us laugh or cry. She doesn't dance on YouTube or TikTok. She is, however, the first openly pansexual elected official to serve in any capacity in the United States government.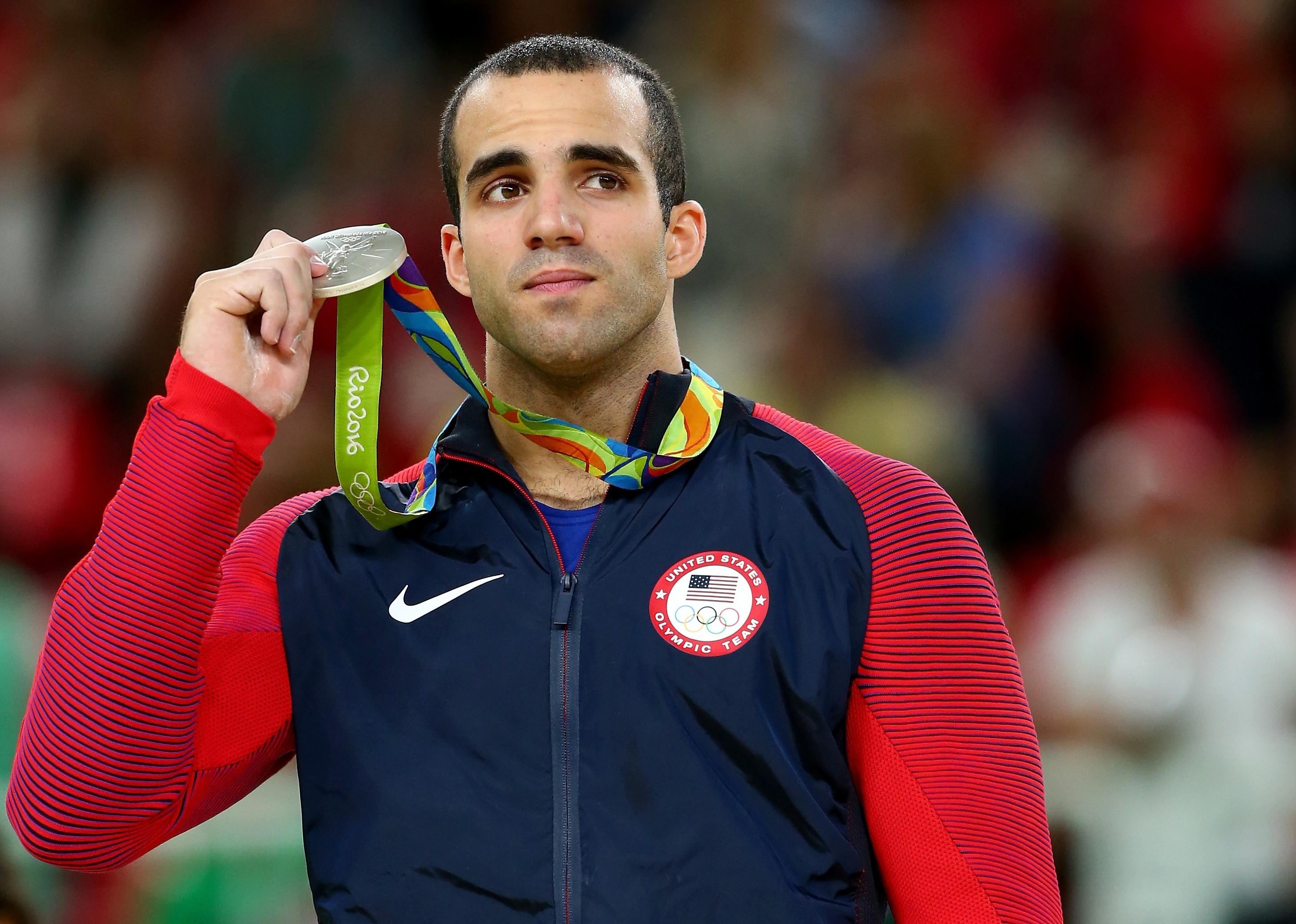 Alex Livesey // Getty Images
Danell Leyva
Cuban-born gymnast Danell Leyva came out as pansexual in an emotional series of tweets on National Coming Out Day in 2020. He spoke of his struggles with coming out, especially with cultural normatives, and the overwhelming support he's received since making his revelation.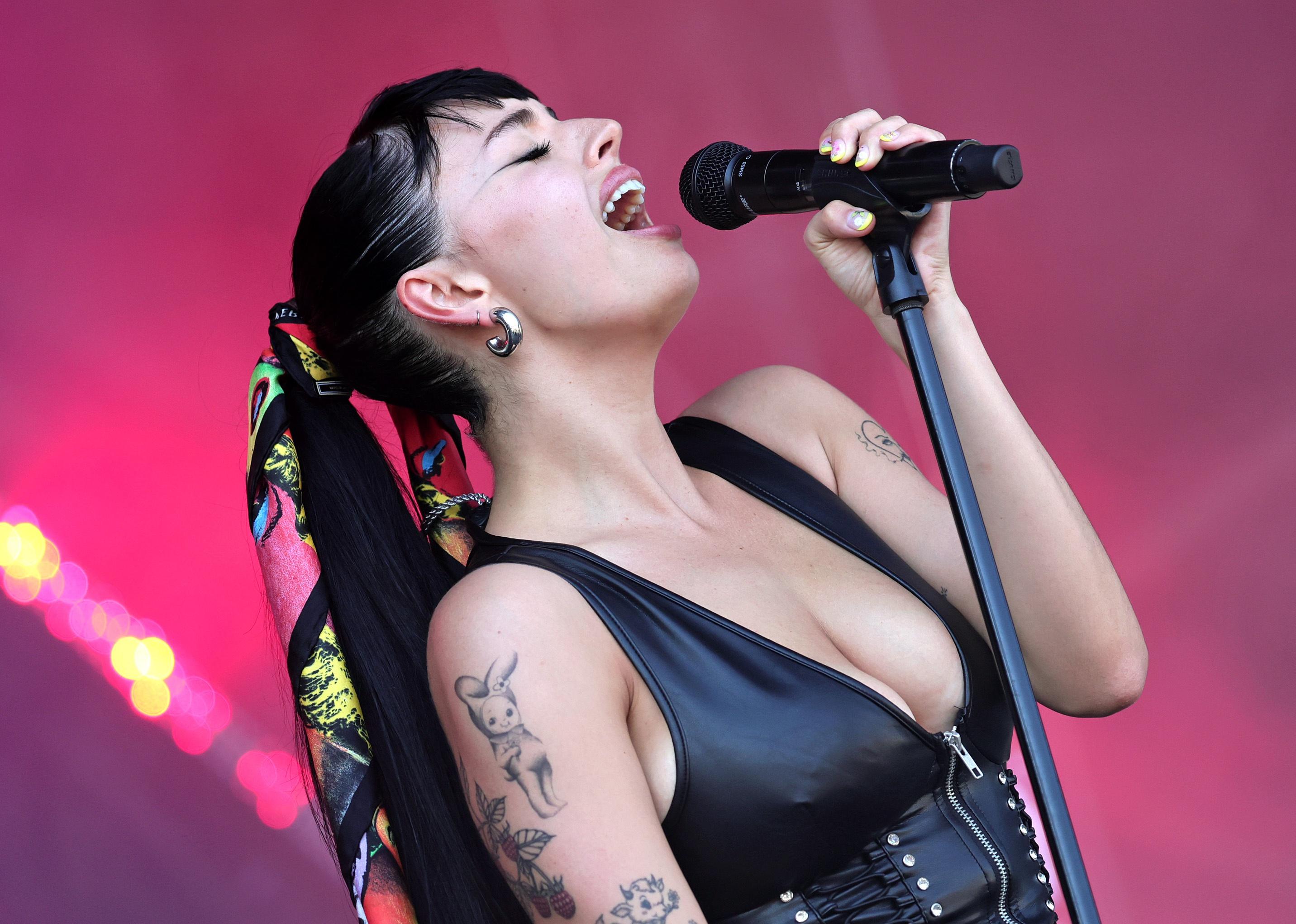 Emma McIntyre // Getty Images
Rebecca Black
There was no escaping Rebecca Black when her insanely viral hit song "Friday" released in 2011. The overnight success of the song catapulted Black into the spotlight at a young age, and she credits that feeling with being part of the reason she was able to find a community of people who supported her as she grew and learned about herself—including when she came out as pansexual in 2020.
You may also like: The most famous actress born the same year as you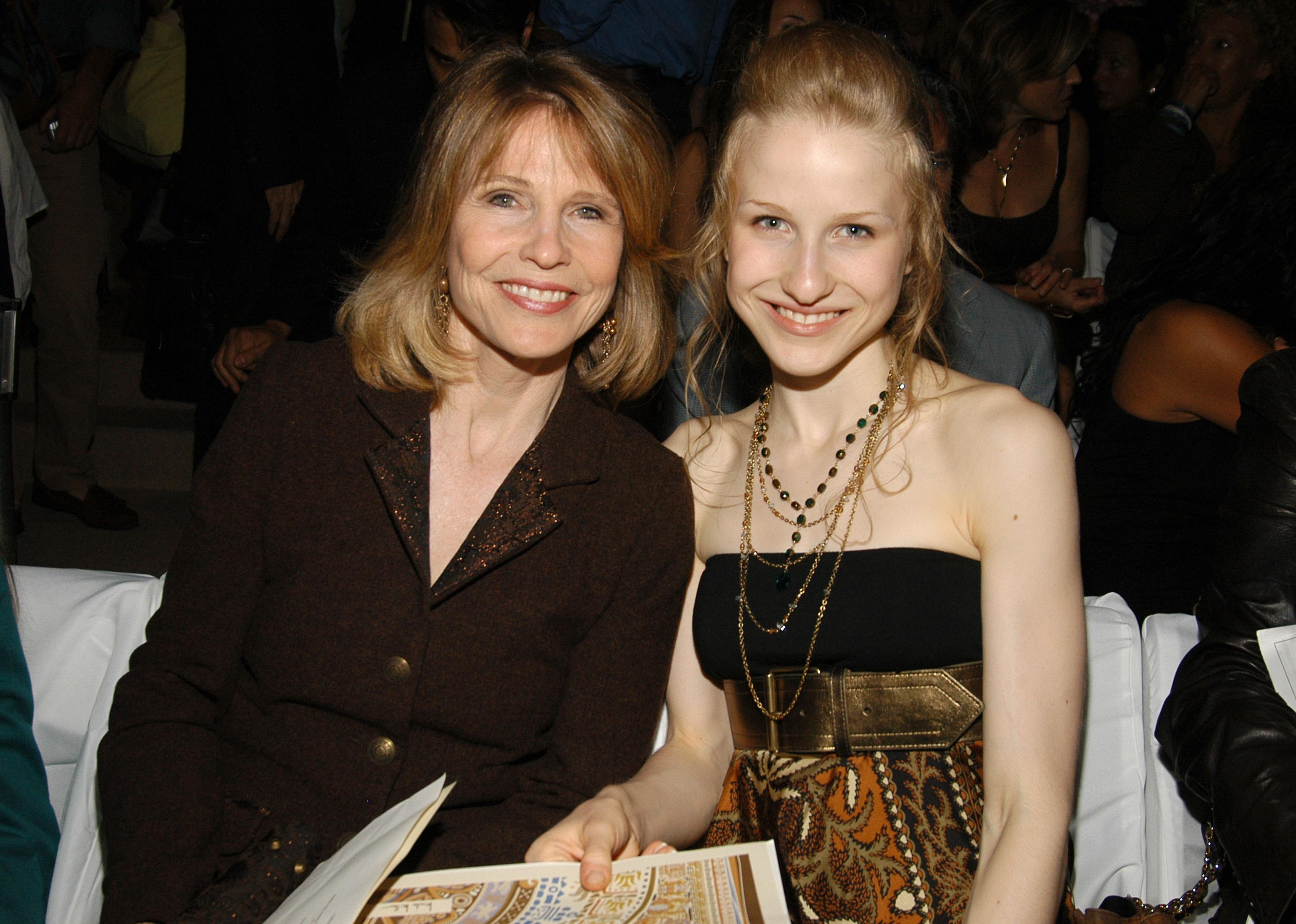 Patrick McMullan // Getty Images
Caroline Giuliani
Filmmaker Caroline Giuliani is known for having a radical view on sex, sexuality, and identity. She has translated that radical thinking into film, interviews, and essays with a no-holds-barred approach to the discussion on how her exploration of sex helped her discover her own sexuality.
If her name feels familiar to you—but not for her work in the arts—it may also be her last name that rings a bell. Her father is the former mayor of New York and a well-known right-wing personality, Rudy Giuliani, proving that, thankfully, some apples do fall somewhat far from the tree.
Corey Nickols // Getty Images
Emily Hampshire
Co-star of the sparkling ensemble cast of "Schitt's Creek," Emily Hampshire discovered her sexuality with the help of an episode of the show. She filmed a scene wherein Dan Levy's character comes out as pansexual to Hampshire's character before explaining what that means. The realization didn't immediately click, but years later Hampshire was reminded of the episode, and everything finally fell into place.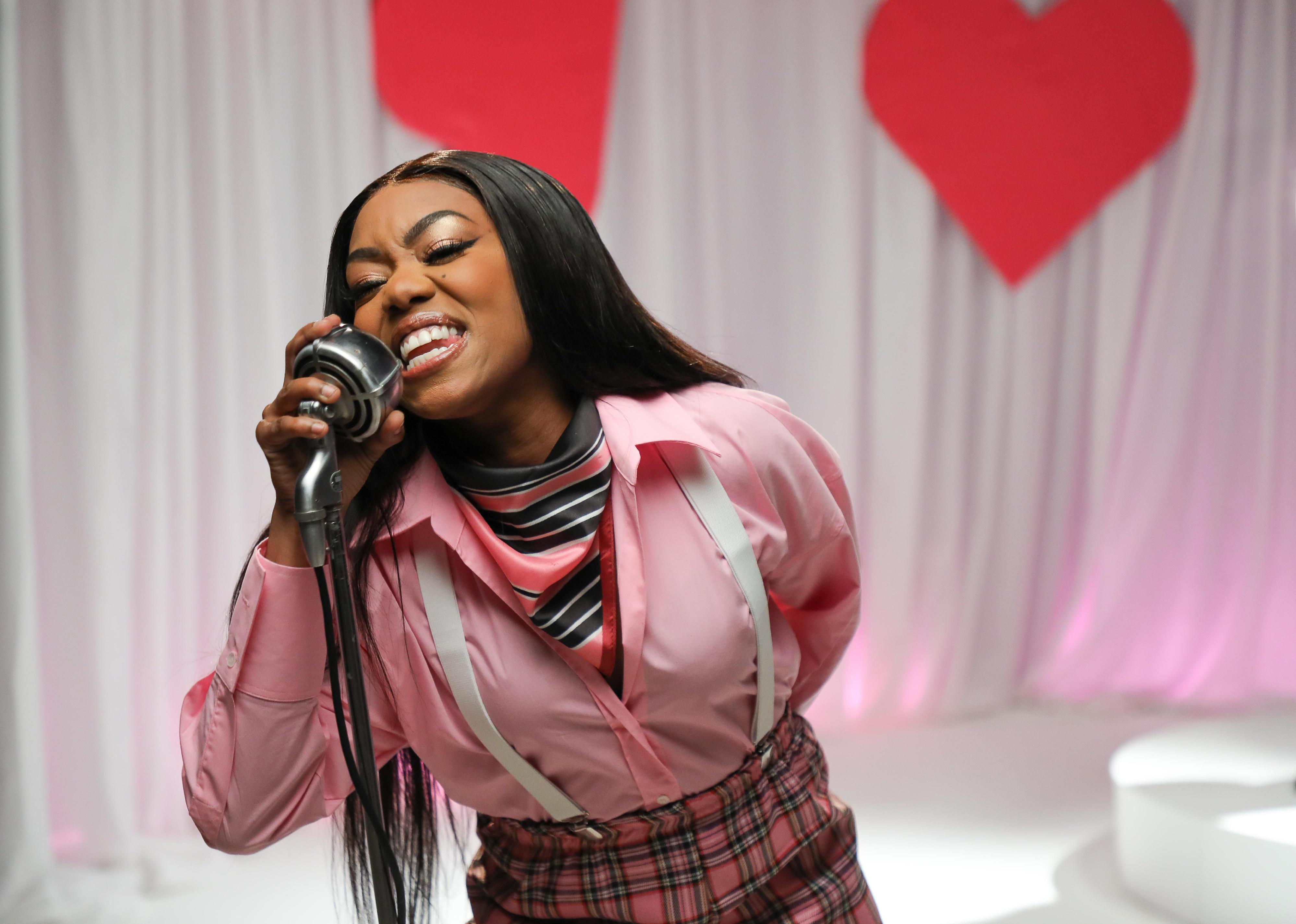 David M. Benett // Getty Images
Lady Leshurr
One of the U.K.'s fiercest women rappers who went viral for her series of "Queen's Speech" videos, Lady Leshurr came out in 2018 in a cover story with the Gay Times, telling anyone who felt unaccepting about it, "If you can't take me for who I am, you can leave."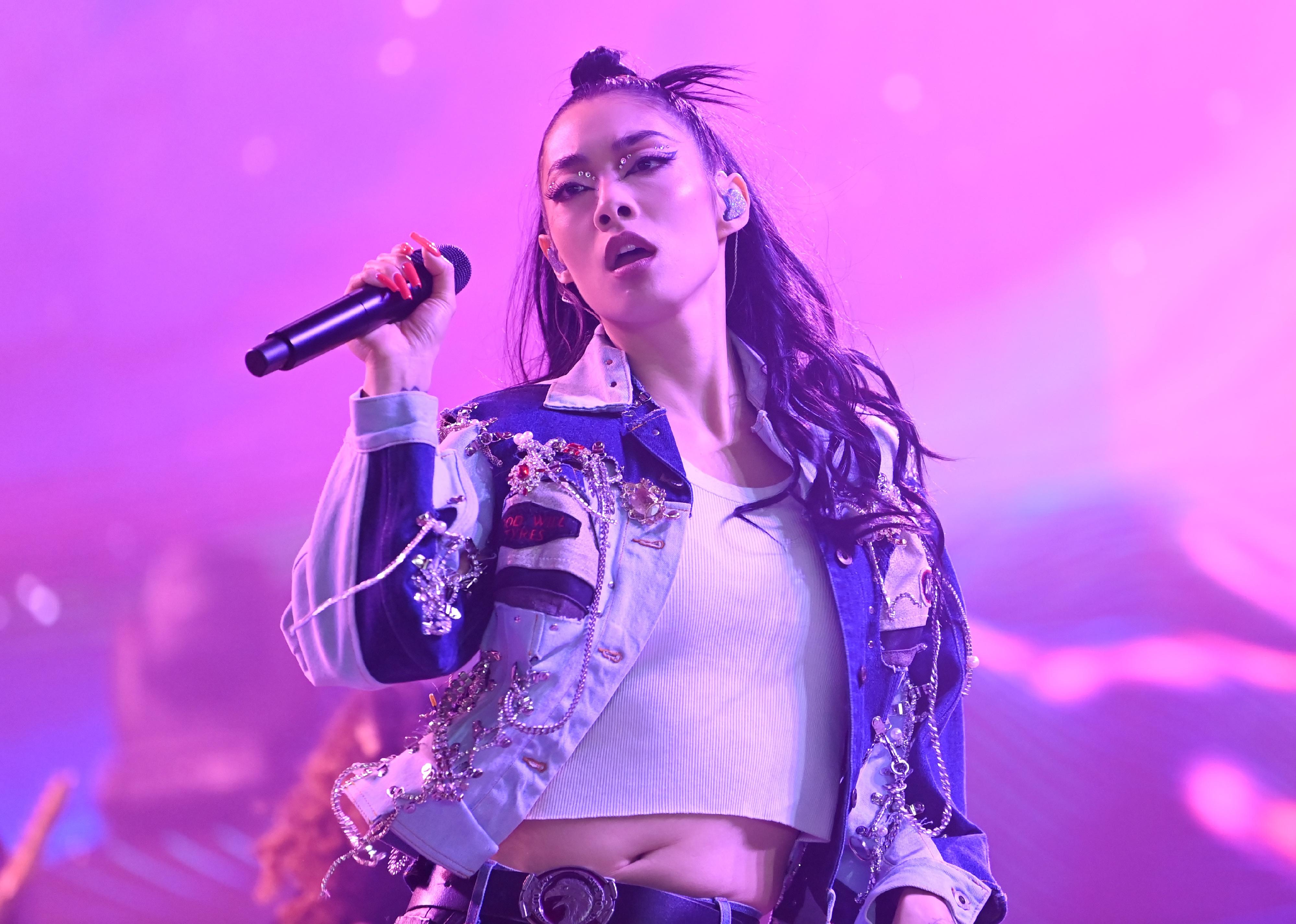 Dave J Hogan // Getty Images
Rina Sawayama
Japanese British pop artist and songwriter Rina Sawayama discussed her sexuality, queer visibility, and the importance of representation in the Asian community across all spectrums in an exclusive interview with Vice, wherein she came out as pansexual for the first time. Even so, Sawayama has always explored the subject of attraction in her music, telling the outlet of her fan-favorite bop "Cherry": "I've always written songs about girls. I don't think I've ever mentioned a guy in my songs, and that's why I wanted to talk about it."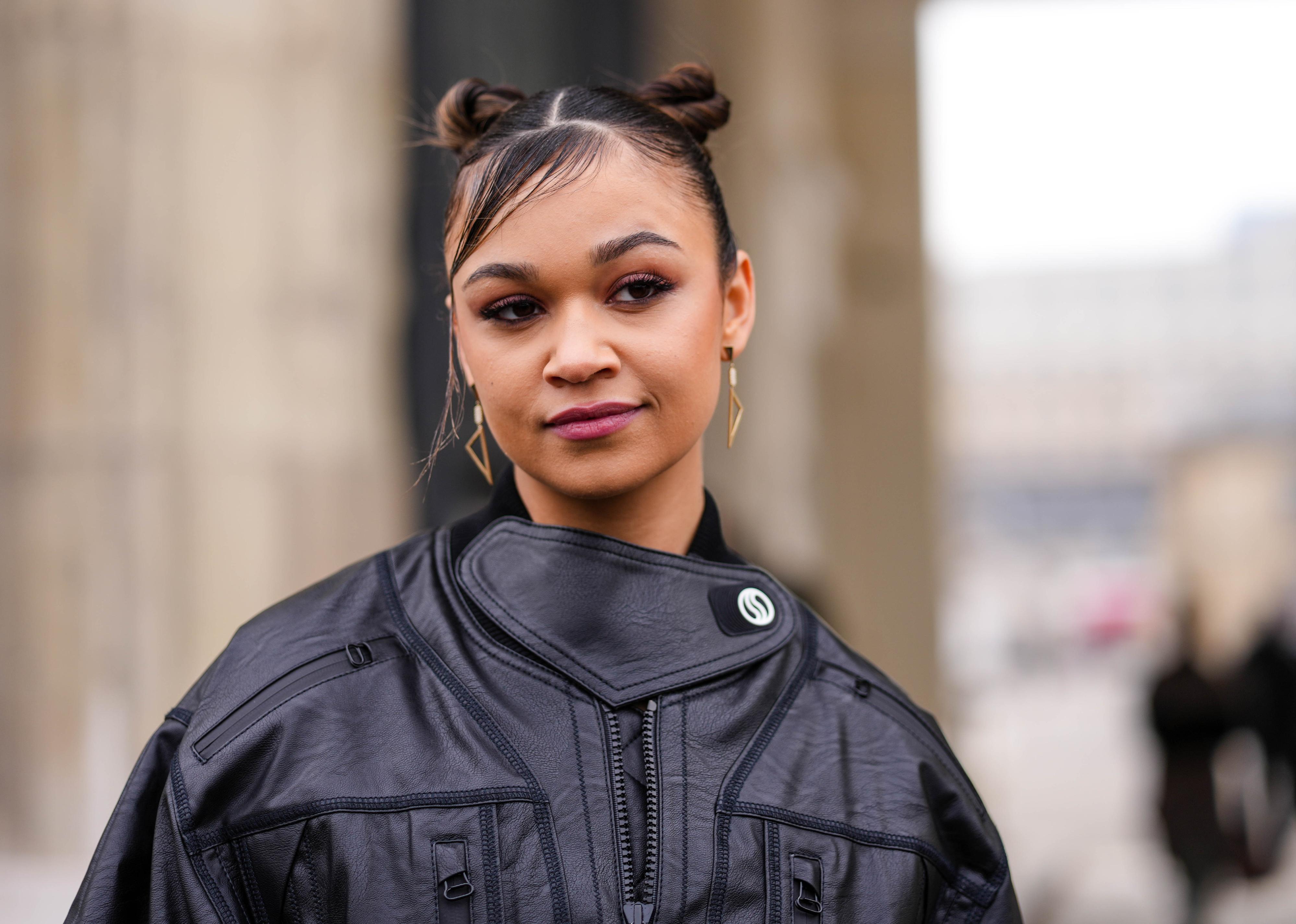 Edward Berthelot // Getty Images
Madison Bailey
The "Outer Banks" star came out on TikTok and Instagram and spoke about the lightness she felt in her life after telling the world she is pansexual. The young star has since continued using her platform to encourage others that it's okay to be who they are, creating a safe space for her fans to feel seen.
You may also like: Clint Eastwood: The life story you may not know