From Polaroids to Instant Pots: Every year's must-have shopping fad since 1973
Published 2:00 pm Friday, March 24, 2023

Olena Yakobchuk // Shutterstock
From Polaroids to Instant Pots: Every year's must-have shopping fad since 1973
Shopping has changed over the years—from small, local businesses to big-box stores with global supply chains and the ease of online shopping—but one thing has stayed the same: American consumers don't want to miss out on the next big thing. In fact, Americans spend an average of nearly $1,500 per month on nonessential items and make an average of five monthly impulse buys, according to a 2019 survey by OnePoll for Ladder.
Sociologist Juliet Schor says the impulse to spend comes from a need to feel valued within reference groups—people who matter to a specific consumer, like family and friends. When mass production began in the 1920s, American consumer culture started to blossom. When more products can be made, more can be purchased. According to Schor, this movement stalled in the wake of the Great Depression and World War II but jump-started in the 1950s. Since then, season after season, Americans have found themselves searching and, more recently, clicking "buy" on the hottest items on the list, which has included objects that offer simple entertainment like pet rocks or Pogs to items that showcase a consumer's shifting priorities, such as the rise of the more ecologically friendly oat milk, for example.
CouponBirds compiled a list of the most popular shopping trends over the past 50 years and discovered a purchasing history that speaks to a country's state of mind. This list was developed using information and data from various sources, including Newspapers.com, Google Search Trends, and news sites like CNBC and the New York Times. Keep reading and take a walk down memory lane with must-have shopping fads for each year since 1973.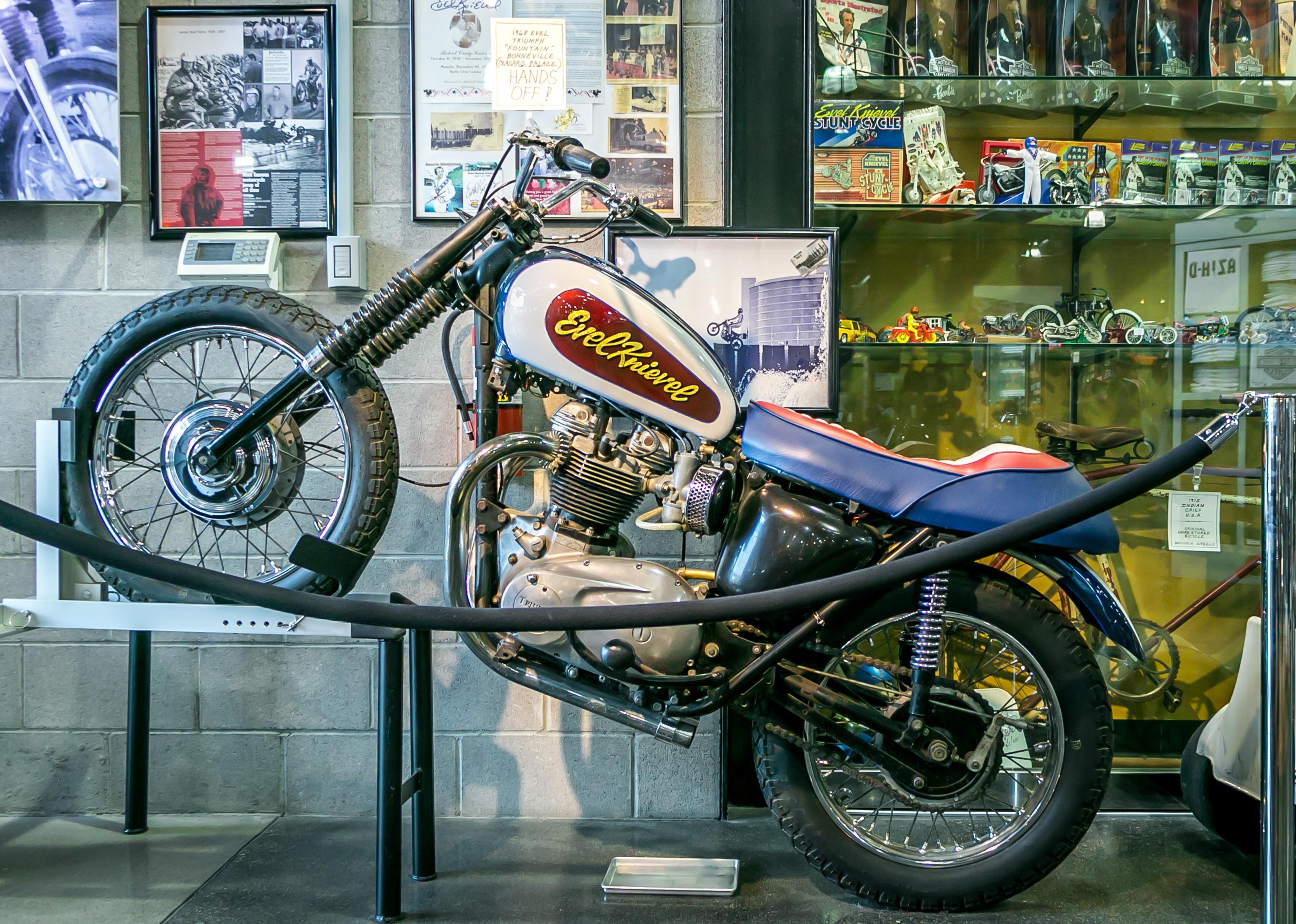 Mucky38 // Shutterstock
1973: Evel Knievel Stunt Cycle
Stores sold out of the Evel Knievel Stunt Cycle, a toy version of the stuntman with his famed motorcycle, during the 1973 holiday season for various reasons. Not only was it one of the most requested children's gifts that year, but supplies were also limited due to a plastic shortage. Those who could get their hands on the product loved this reproduction of Knievel on his motorcycle, which shot out from the base, mimicking the daredevil's tricks. The Stunt Cycle was so popular it was rereleased in 2020, made with the same steel molds used to create the original.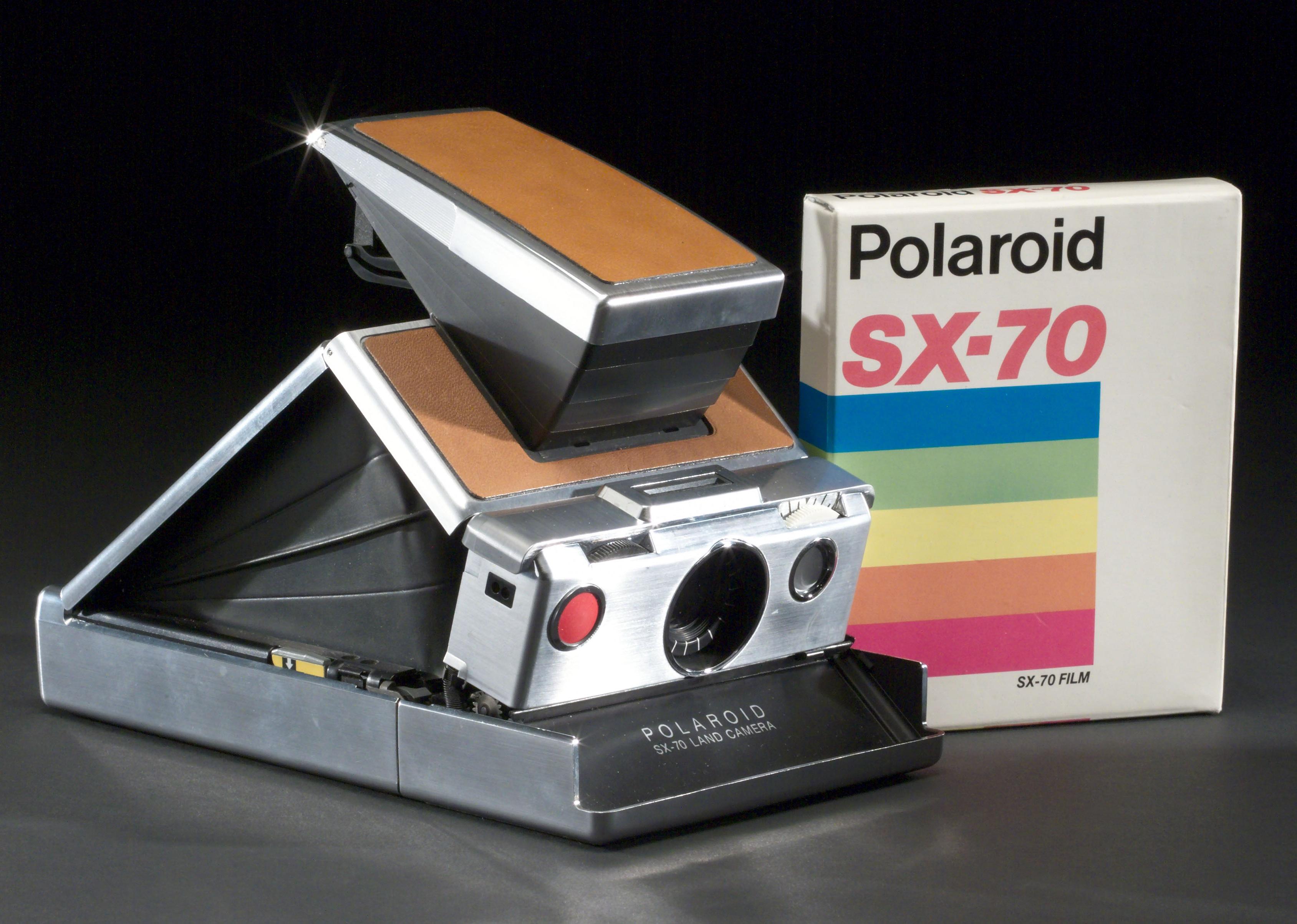 SSPL/ // Getty Images
1974: Polaroid SX-70
Edwin Land was inspired to create the Polaroid SX-70 when his daughter wanted to see photos the moment they were taken. This one-step instant camera was widely released in the fall of 1973, and by mid-1974, its popularity had skyrocketed, with over 700,000 units sold. Even pop art icon Andy Warhol loved to use his Polaroid.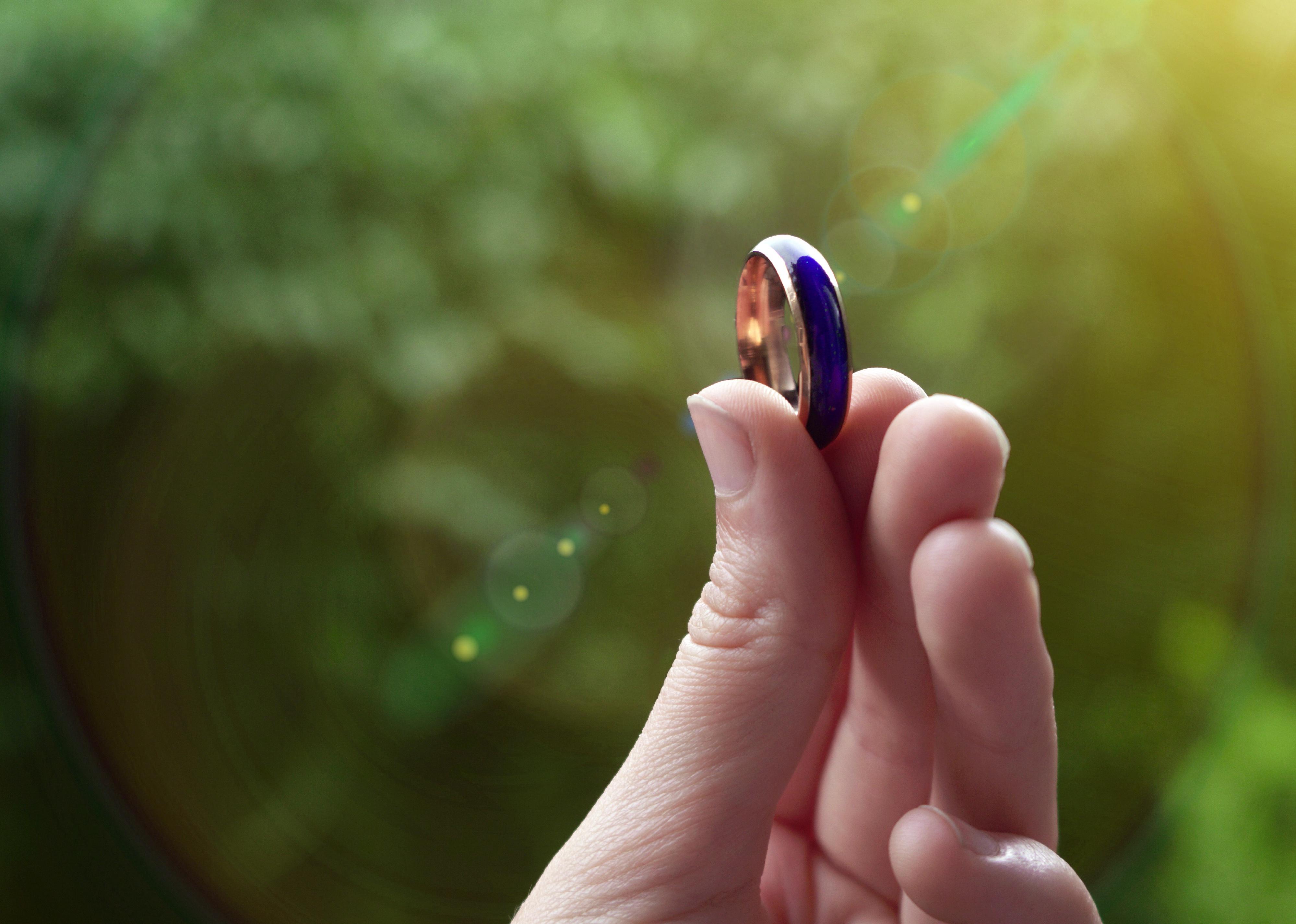 Ieva Makauskaite // Shutterstock
1975: Mood rings
Mood rings were all the rage when they were first released in 1975—a spike of popularity they would enjoy again with their 1990s revival and a third resurgence in 2023. The originals used special photo paper, which changed color based on temperature and bonded to glass or plastic to create the ring's faux stone. Although these color changes weren't actually influenced by mood, that didn't stop consumers from snapping them up, paying as much as $45 per ring.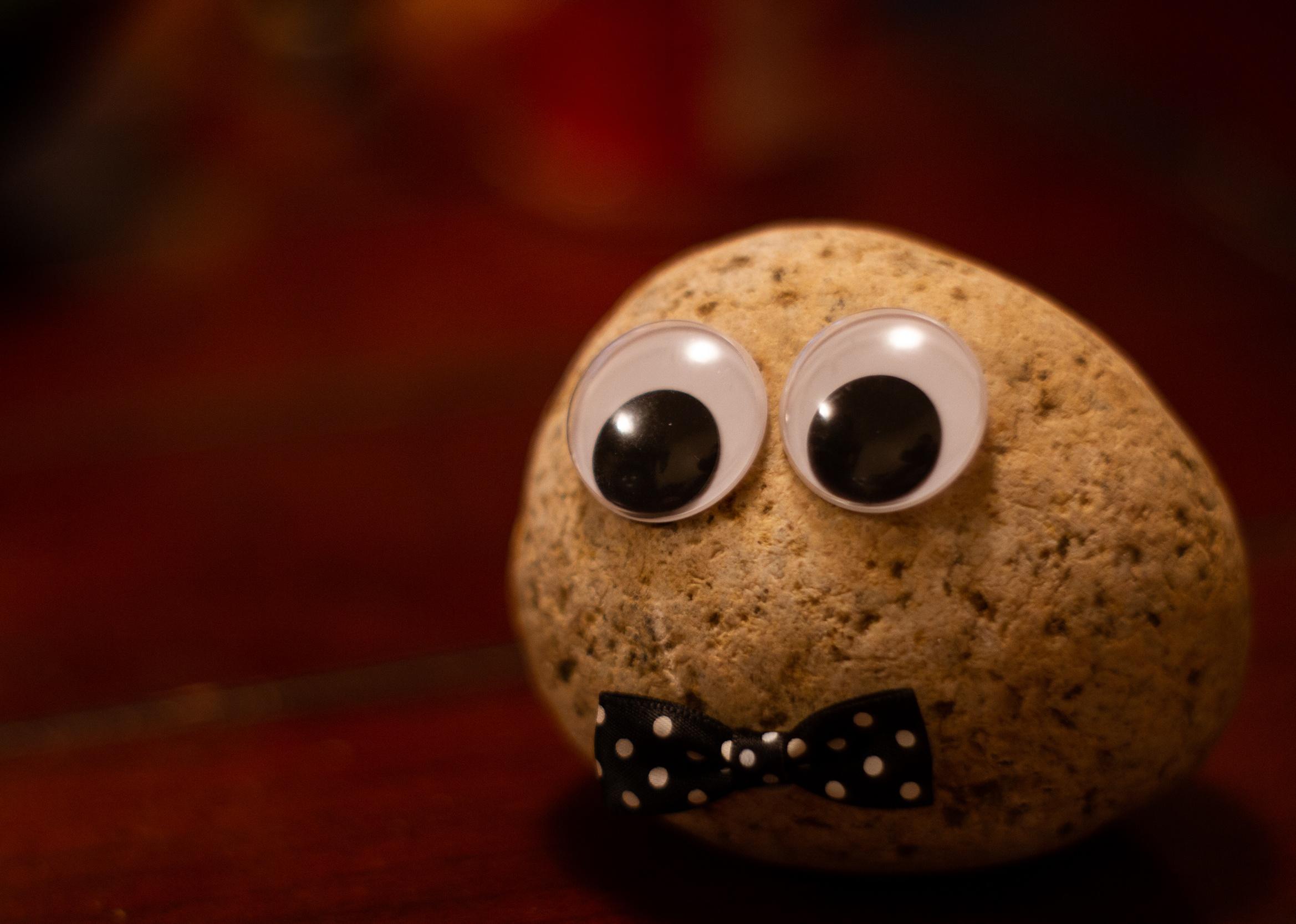 txking // Shutterstock
1976: Pet Rock
The Pet Rock, a gag gift packaged on a bed of straw inside a container with breathing holes, sold for about $4.95 each but generated $1.1 million in sales by 1976. The smooth stones were collected from Mexico's Rosarito Beach, where they had been "washed from volcanic slopes in the glacial age."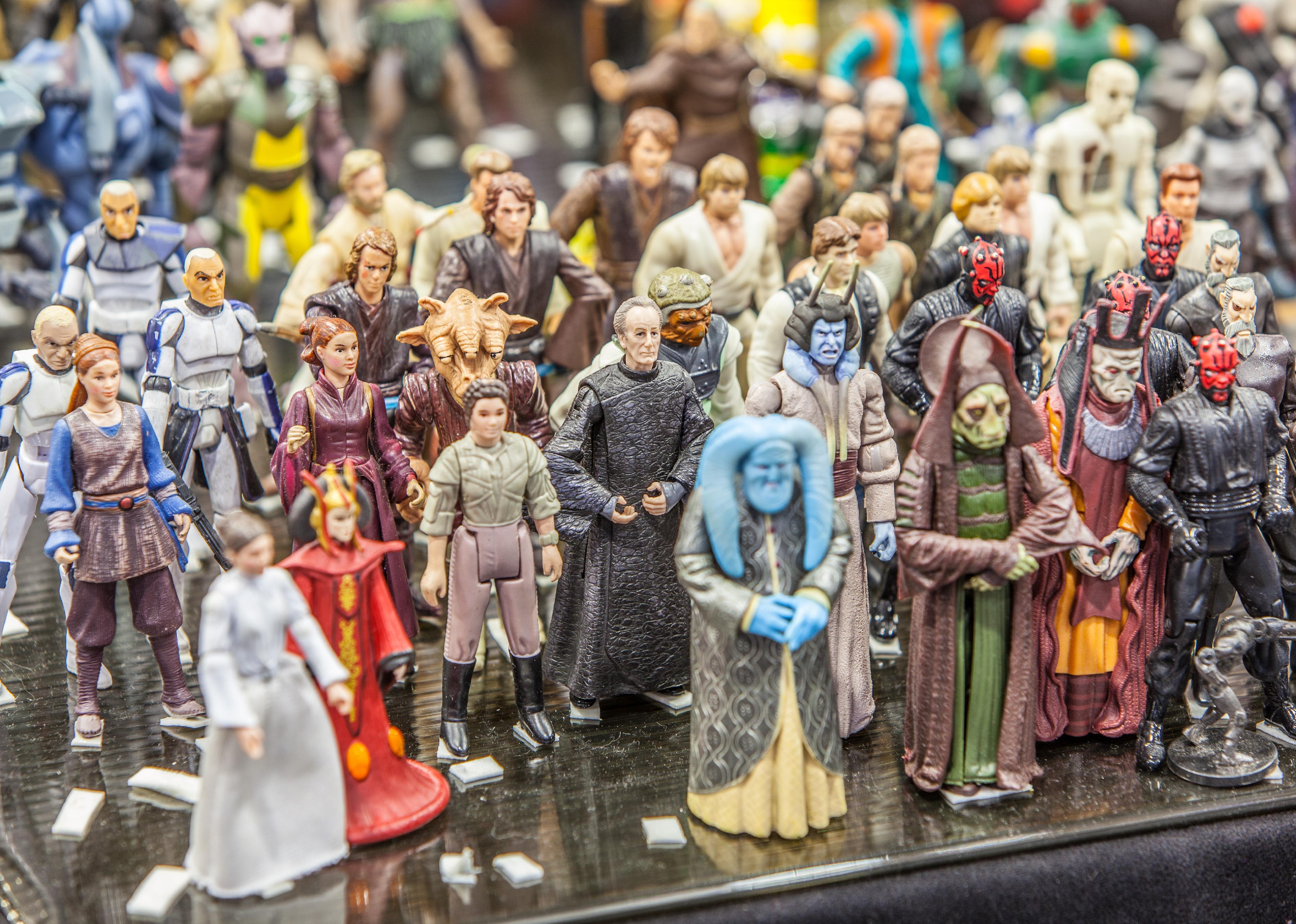 Grzegorz Czapski // Shutterstock
1977: Star Wars action figures
Toy manufacturer Kenner had no idea "Star Wars" would become the second highest-grossing movie franchise of all time. Had they known, they probably wouldn't have delayed toy production until after the film's release. This post-release strategy backfired, as there wasn't time to produce enough toys to meet consumer demand before Christmas 1977. Instead, they released 500,000 empty boxes with certificates for "Star Wars" action figures that could be redeemed early the following year—and these empty boxes were still the hottest gift of the season!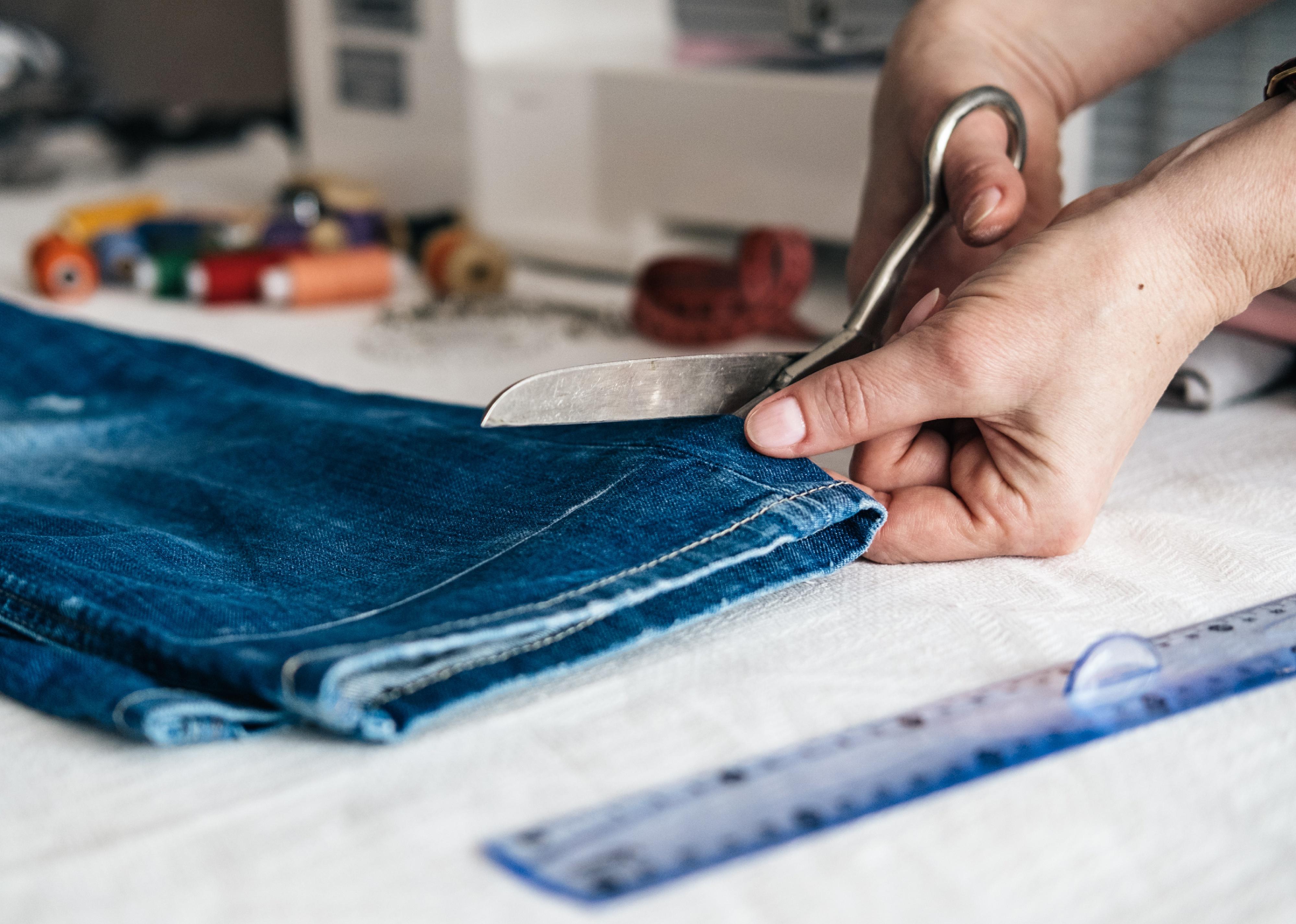 Savanevich Viktar // Shutterstock
1978: Designer jeans
In 1978, fashion designers kicked denim up a notch with more tailored, high-end designs. Many of the names featured on the back pocket of these designer jeans are still popular today, including Calvin Klein, Ralph Lauren, Yves Saint Laurent, and Gloria Vanderbilt.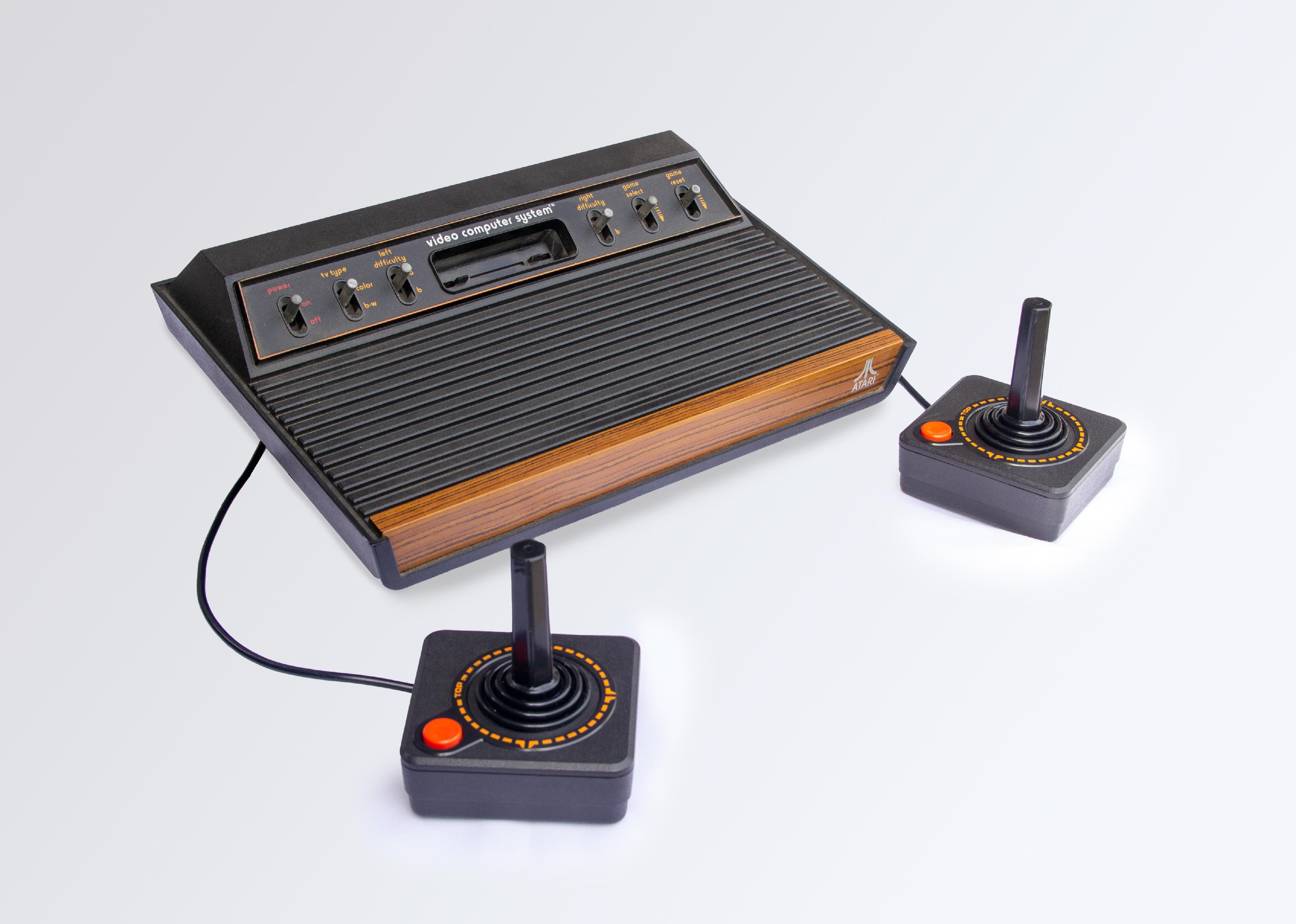 JR Moreira // Shutterstock
1979: Atari 2600
The Atari 2600, also known as the Atari Video Computer System, revolutionized gaming in the late 1970s. Still a novel invention at the time, the system connected to a TV, allowing users to play real Atari arcade games in their homes. "Superman" was one of the popular games released in 1979.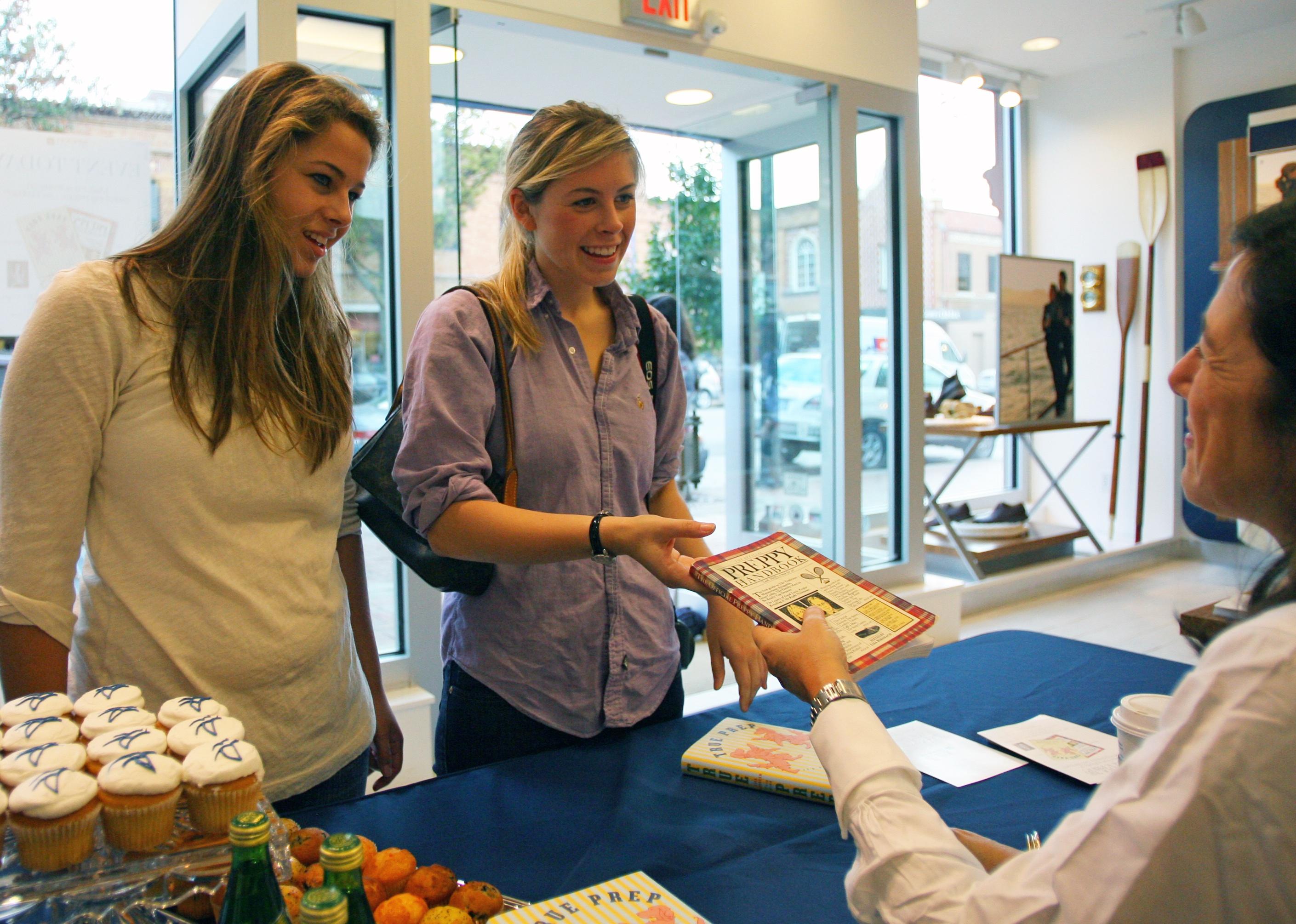 Tim Umphrey // Getty Images
1980: The Official Preppy Handbook
As defined by the Britannica dictionary, a preppy is "someone who dresses or acts like a student at a prep school (such as by wearing neat, somewhat formal clothing or by using particular words and phrases)." In 1980, "The Official Preppy Handbook"—which sold over 1 million copies—offered a tongue-in-cheek guide to dressing, talking, and acting in this fashion.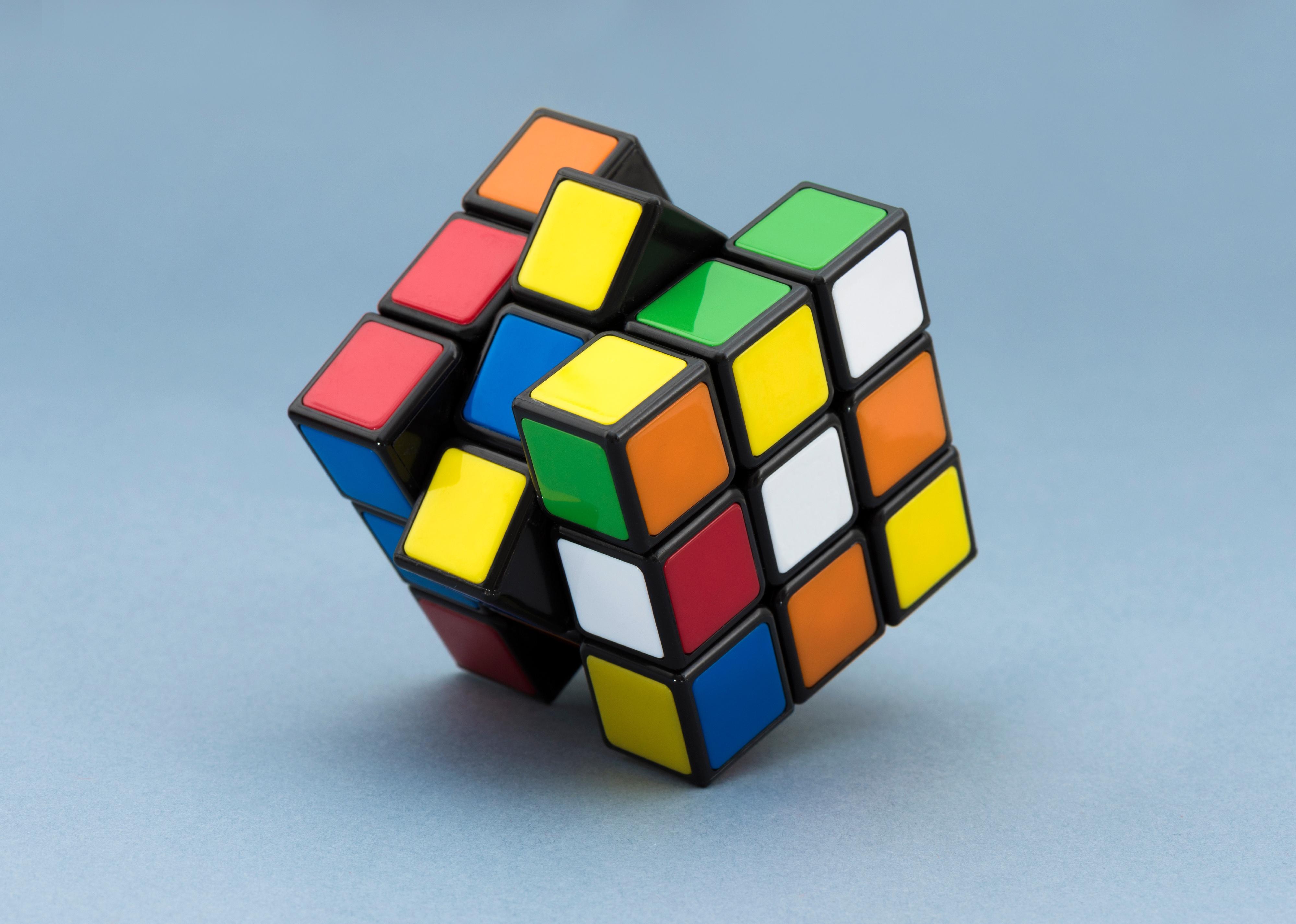 gd_project // Shutterstock
1981: Rubik's Cube
The Rubik's Cube was originally created in 1974 by Erno Rubik to demonstrate an algebraic theory. The puzzle comprises 26 smaller cubes, which rotate to make each face of the larger six-sided cube a solid, matching color. In 1980, the Rubik's Cube was released as a toy in America. By June 1981, 30 million cubes had been sold worldwide.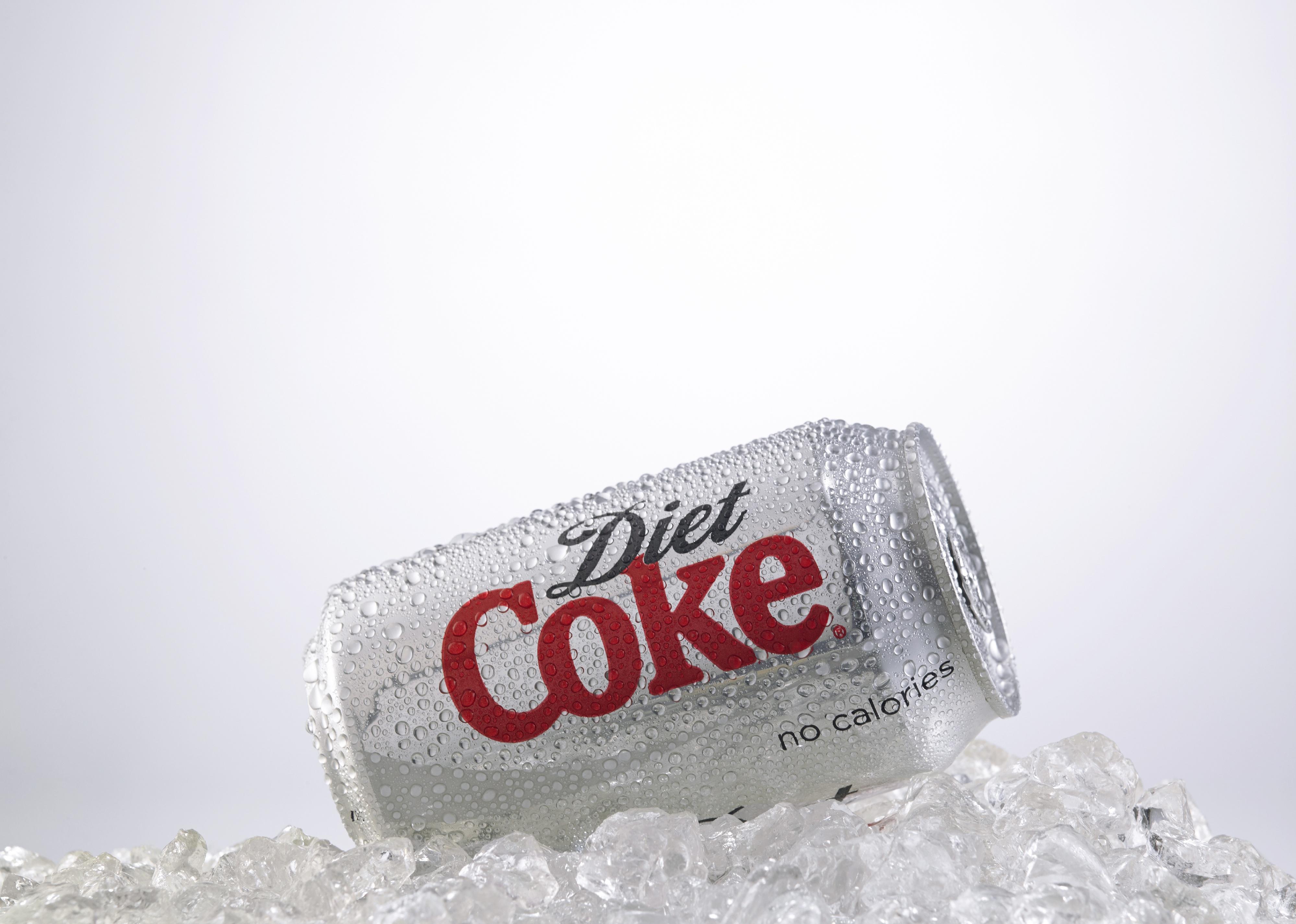 focal point // Shutterstock
1982: Diet Coke
In 1982, an idea over 20 years in the making came to fruition as Coca-Cola introduced Diet Coke to the world. The company's massive marketing campaign was highly successful, making Diet Coke the top diet soda in the U.S. by the end of the following year.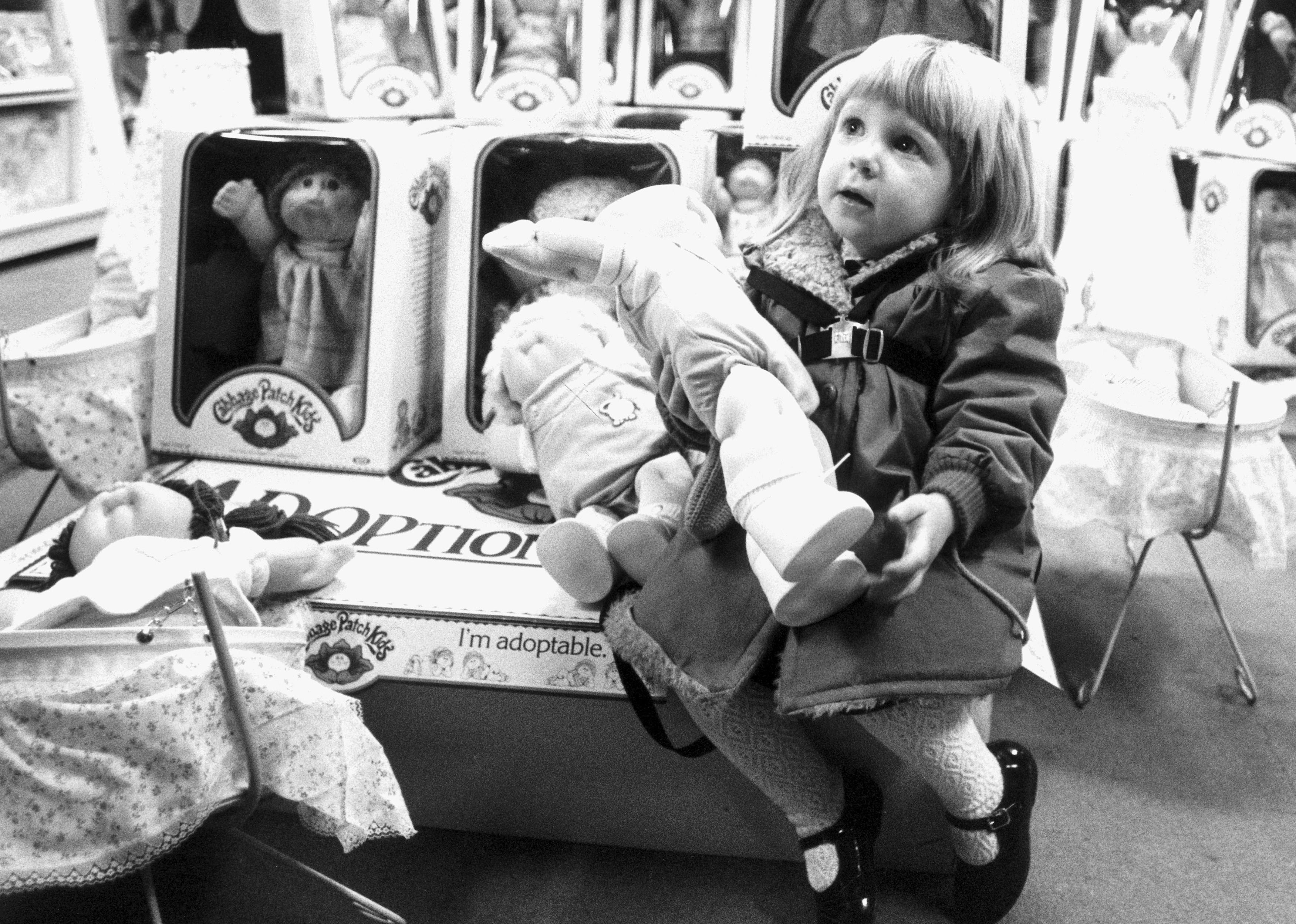 Manchester Daily Express // Getty Images
1983: Cabbage Patch Kids
Cabbage Patch Kids, a newly released line of baby dolls with stuffed bodies and hard plastic heads, were the most wanted—and arguably most difficult to find—holiday gift of 1983. Desperate parents paid as much as $2,000 for resale when the dolls were sold out in-store.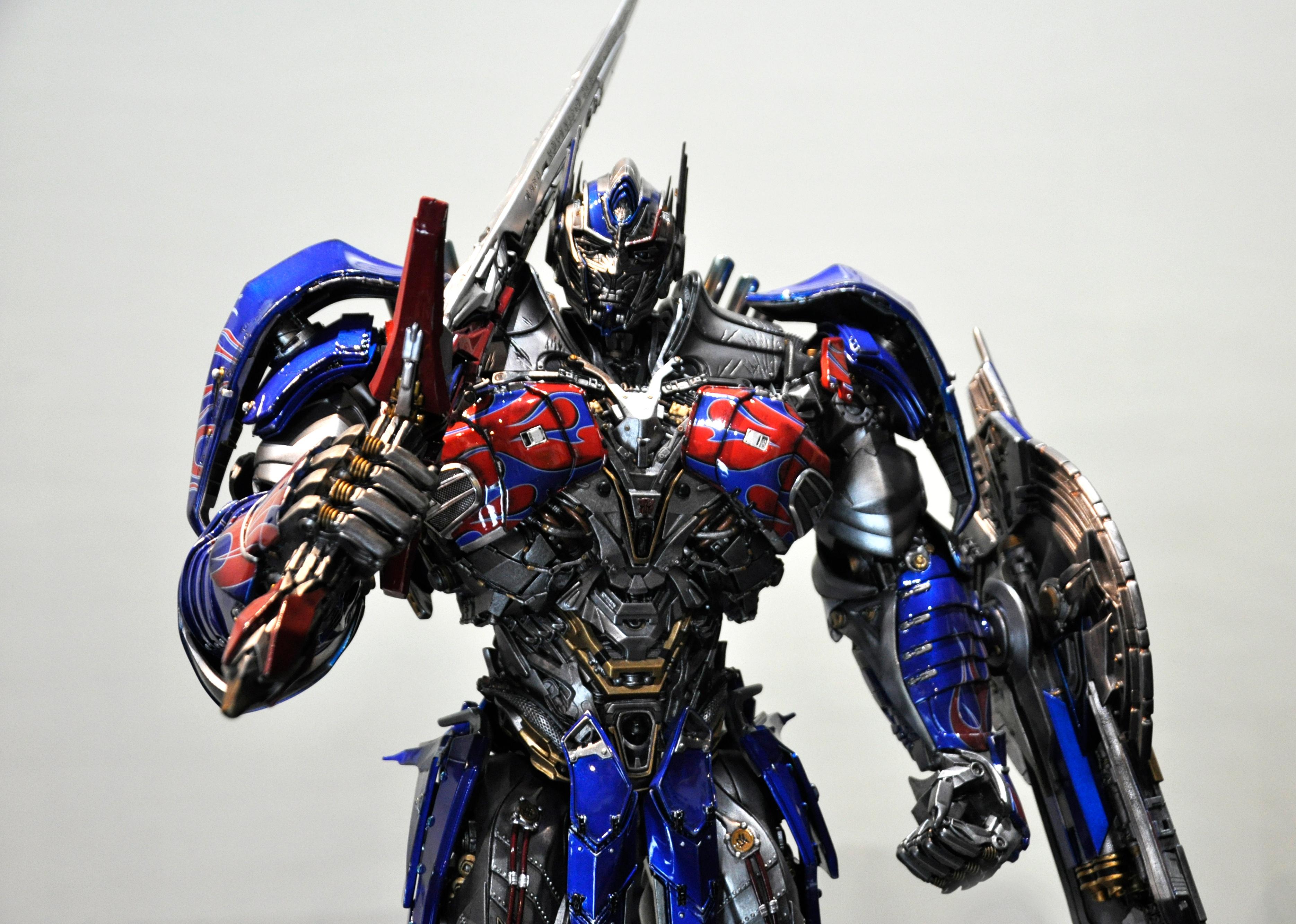 Aisyaqilumaranas // Shutterstock
1984: Transformers
Debuting in 1984, the children's cartoon series "The Transformers" told of an epic battle of good versus evil among aliens that transform from robots into vehicles. A collection of 28 Transformer action figures was released by Hasbro the same year. Decades later, in 2010, the retailer Toys R Us revealed that the line was one of their bestselling toy products of all time.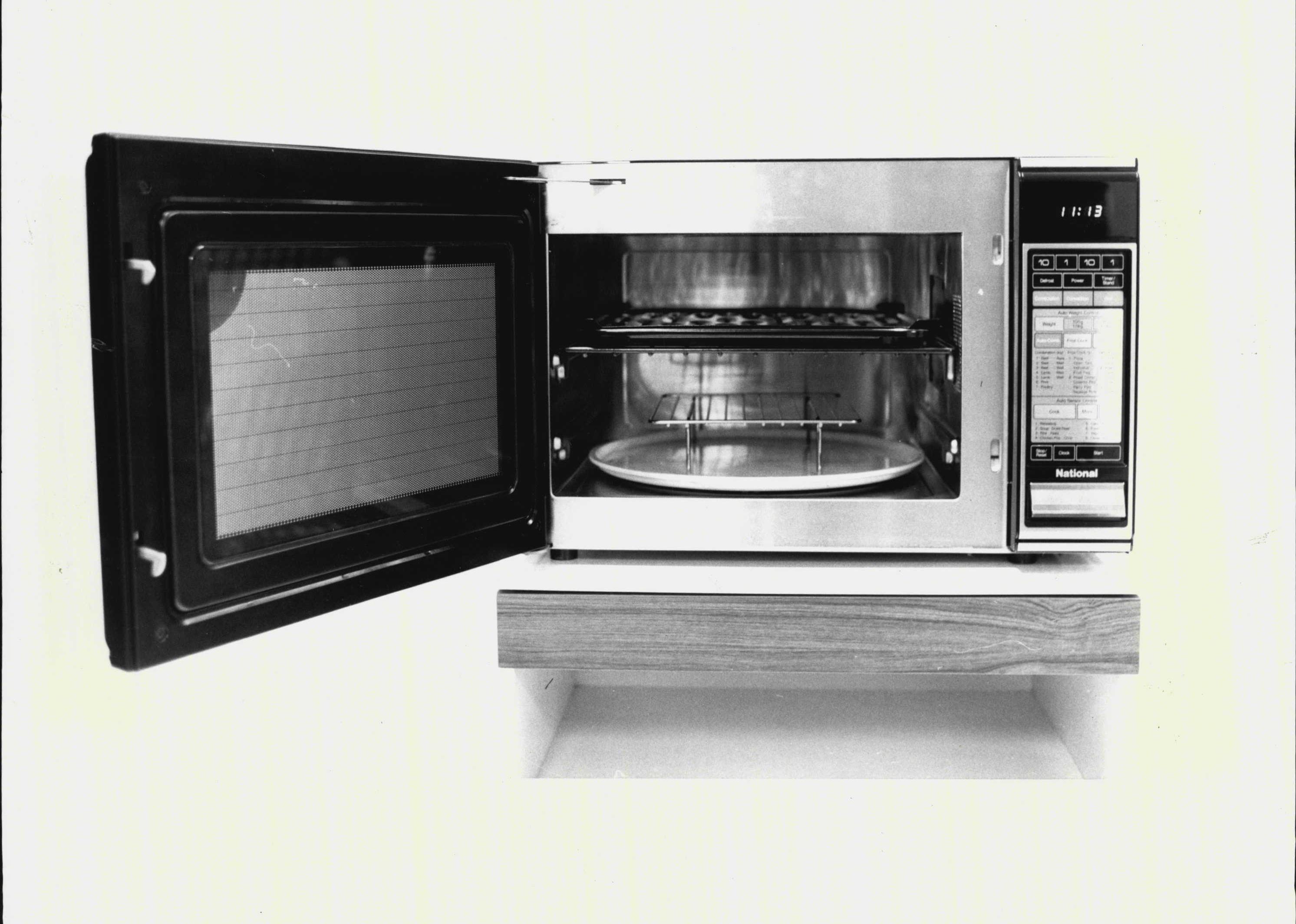 Fairfax Media Archives // Getty Images
1985: Microwave ovens
Although these quick-cooking appliances had been around for 30 years at this point, the volume of microwave ovens shipped out nearly doubled between 1983 and 1985. The new compact models that debuted in 1985 were popular because they were smaller, lighter, and less expensive. With more than 40 brands available, consumers also enjoyed many choices in size, wattage, and features.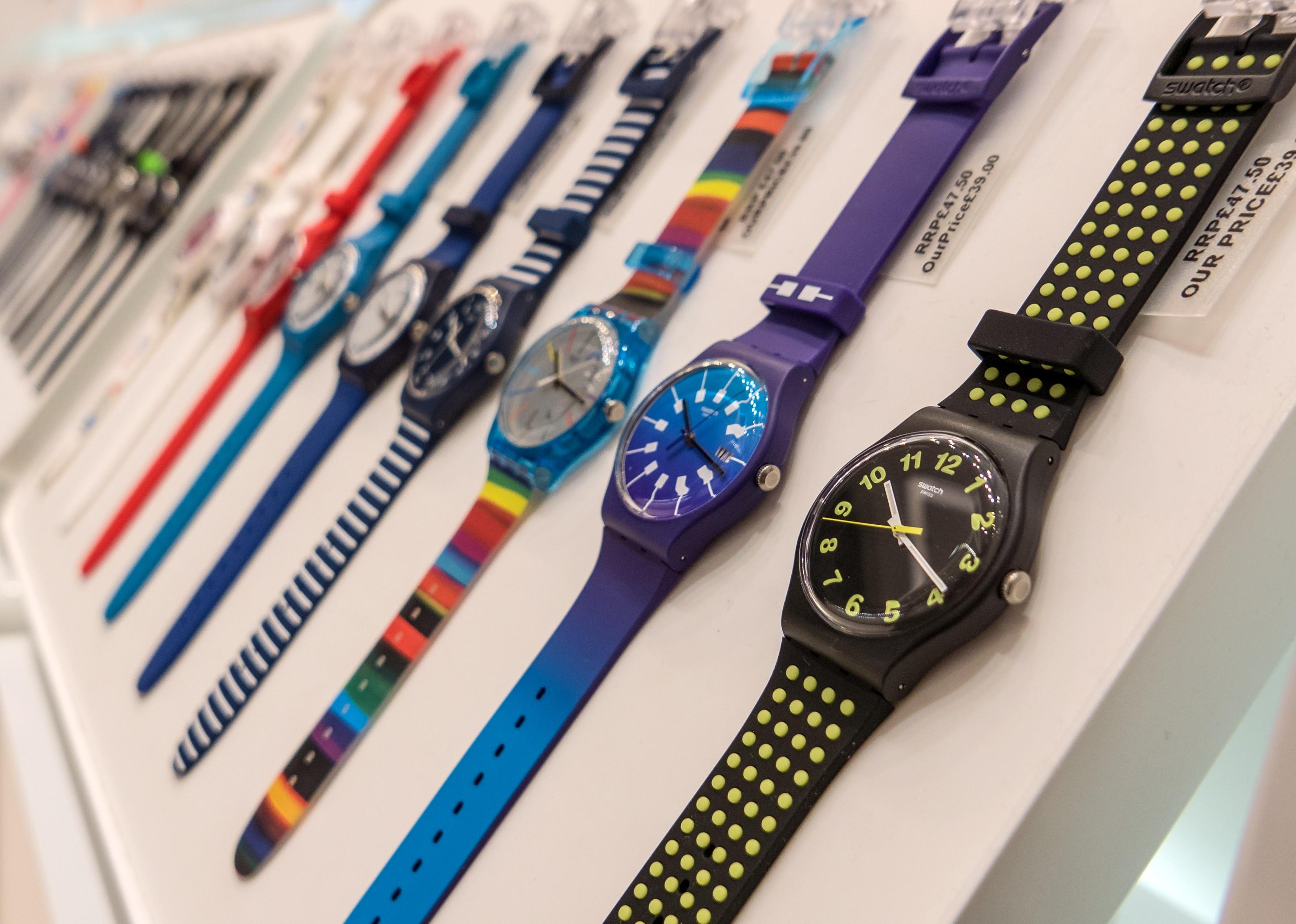 pio3 // Shutterstock
1986: Swatch watches
In 1986, all the cool kids wanted a bright, colorful Swatch watch on their wrist. Sales exploded from just $3 million in 1983 to $135 million in 1985, and by 1986 there were over 550 stores in the U.S. A diverse collection of 24 different watches—including staple pieces and more fashionable options that changed every few months—helped to drive these sales.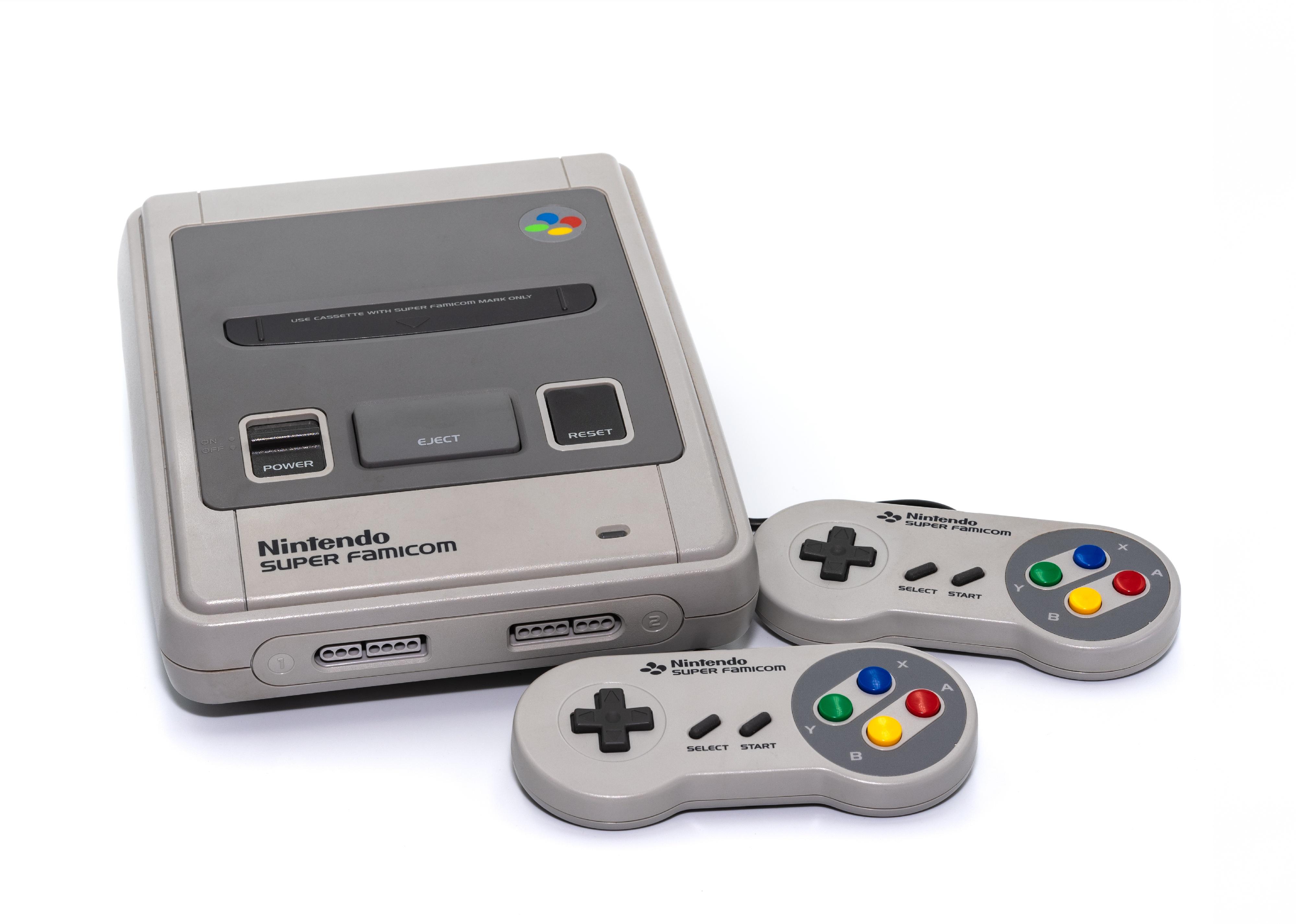 Matthieu Tuffet // Shutterstock
1987: Nintendo Entertainment System
Originally released in North America in 1985, the Nintendo Entertainment System quickly grew to become the top-selling toy of 1987. Classic Nintendo video games like "Super Mario Bros." and "The Legend of Zelda" remain fan favorites decades later. Modern adaptations of the two games continue to provide players with hours of fun on the Nintendo Switch, the NES' 21st-century cousin.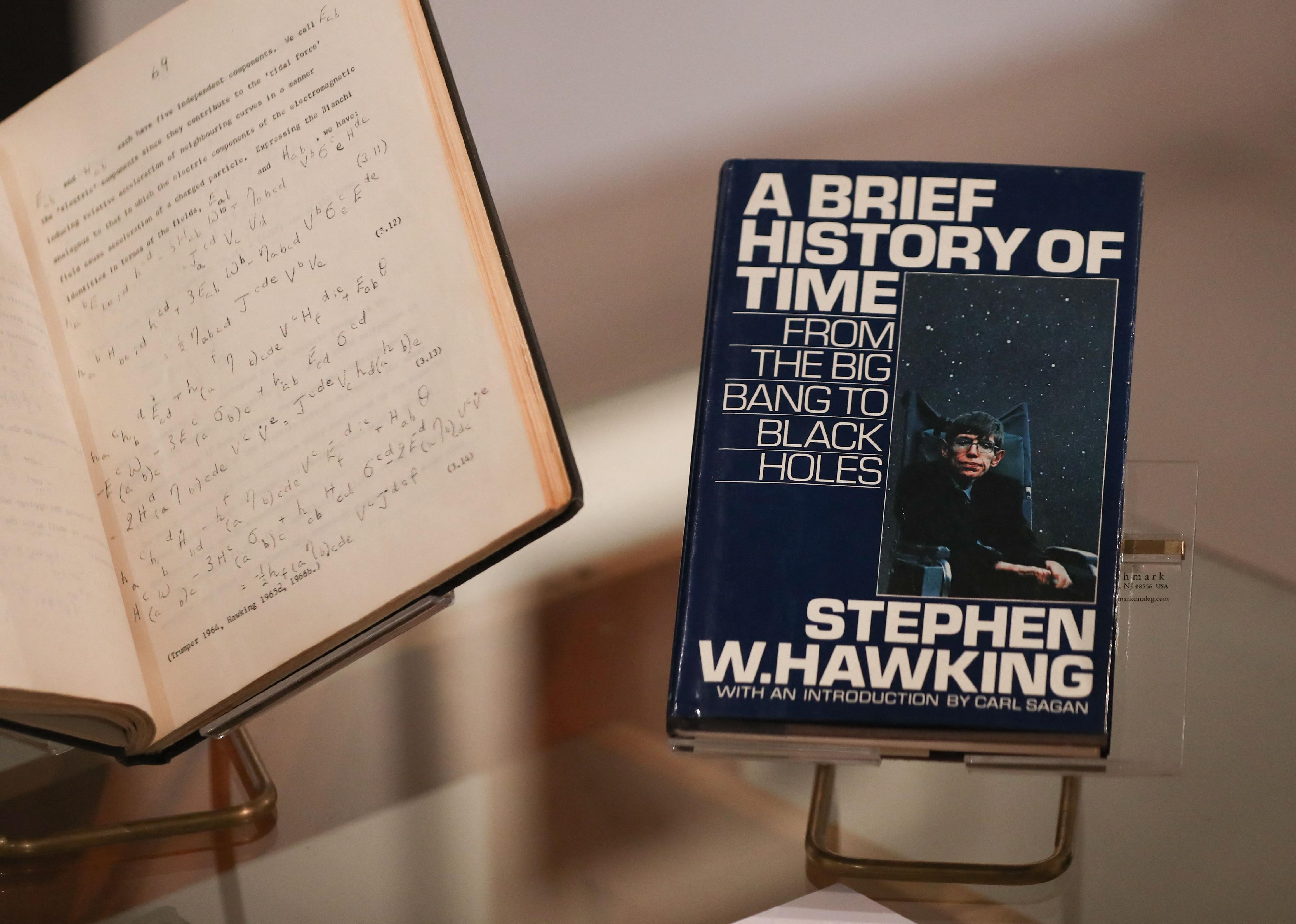 DANIEL LEAL // Getty Images
1988: A Brief History of Time
Theoretical physicist Stephen Hawking's seminal work "A Brief History of Time" was released to great acclaim in 1988. Its considerations include the creation of the universe, black holes, and the boundaries of time. The book spent 237 weeks on bestseller lists and has been translated into 40 different languages.
Matthieu Tuffet // Shutterstock
1989: Nintendo Game Boy
Taking advantage of the Nintendo Entertainment System's success earlier in the decade, Nintendo released the Game Boy across the U.S. in July 1989. "Super Mario Land" was a hit, but bundling the hand-held gaming system with "Tetris" helped sales soar. This addictive puzzle game is the bestselling Game Boy video game of all time, with 35 million copies sold.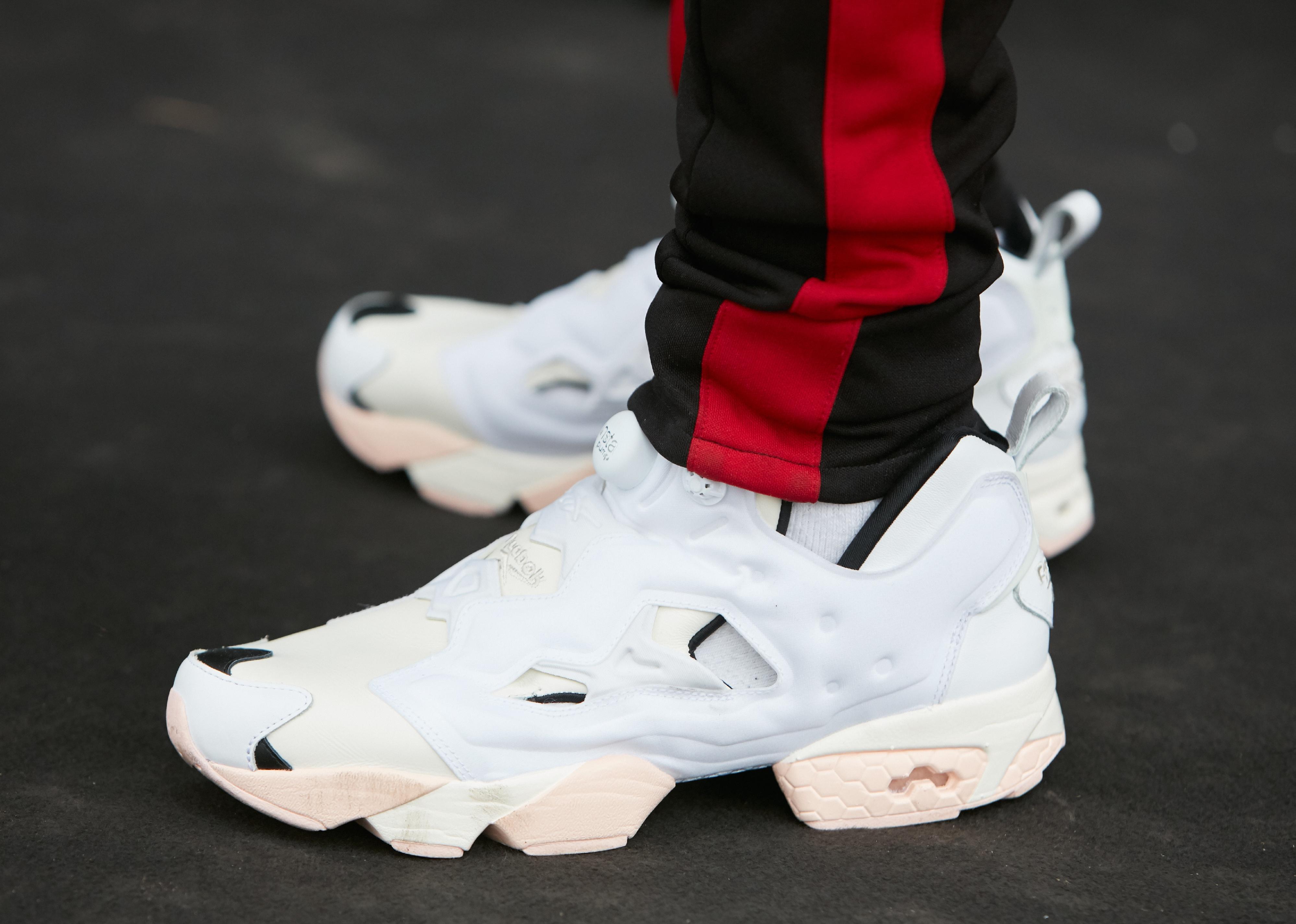 andersphoto // Shutterstock
1990: Reebok Pumps
With innovative technology in which wearers pumped the basketball-shaped button on the tongue of the shoe to inflate the air pockets inside, the Reebok Pump was one of the hottest basketball shoes in the early '90s. Players were more eager to get their hands on this shoe than the popular Nike Air Jordan. Selling for $170 per pair, Reebok reported $500 million in 1990 owing to its Pump innovation. Reebok has since re-released and reintroduced new lines of shoes with its pump technology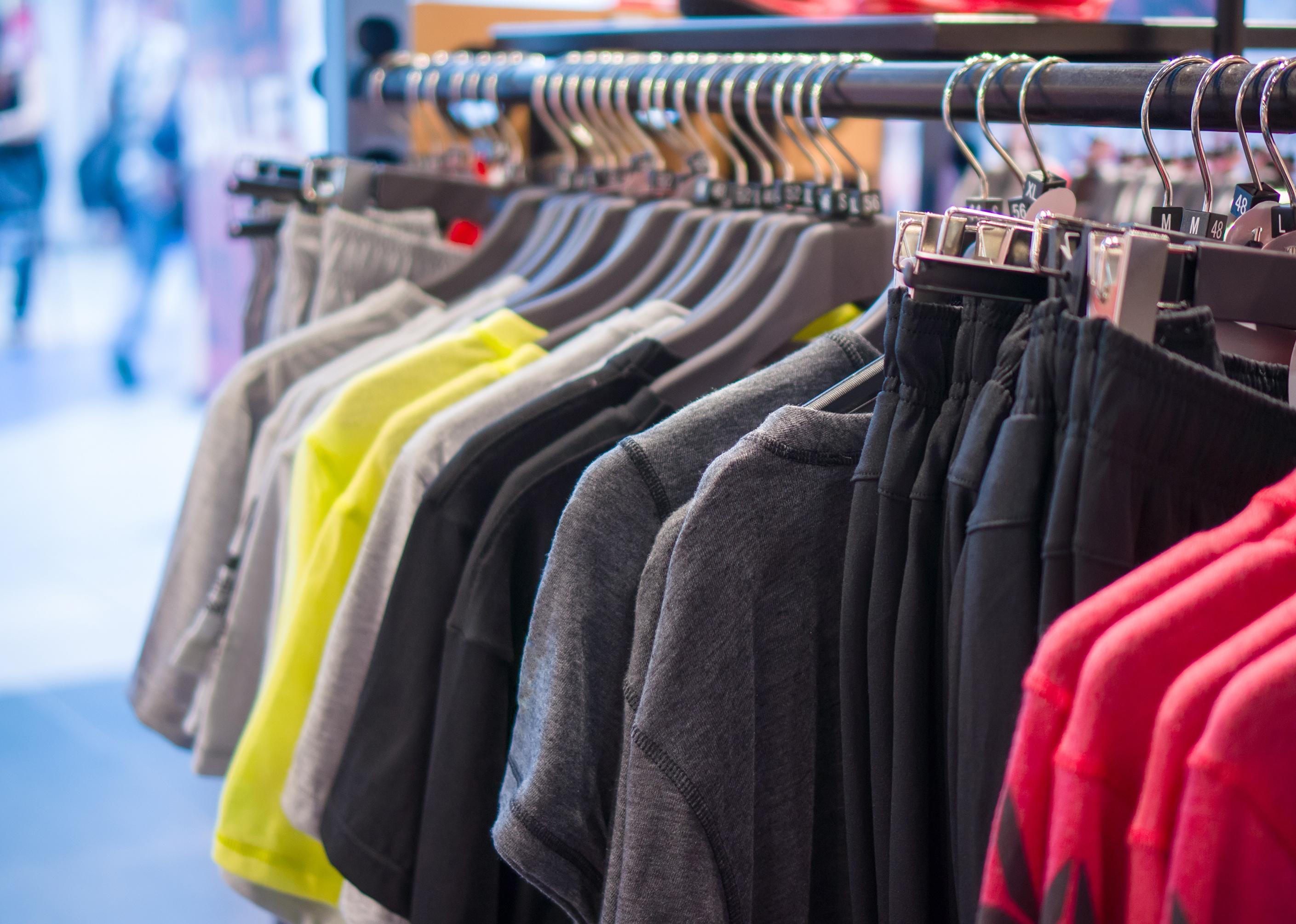 Andrey Burstein // Shutterstock
1991: Hypercolor sportswear
Initially released in 1991, the public obsession with Generra Sportswear Co.'s Hypercolor gear burned brightly—and burned out fast. The heat-sensitive clothing line included shirts, shorts, and jeans that changed color with just a touch. This novelty made Generra more than $100 million in the first year. One year later, the company filed for Chapter 11 bankruptcy protection.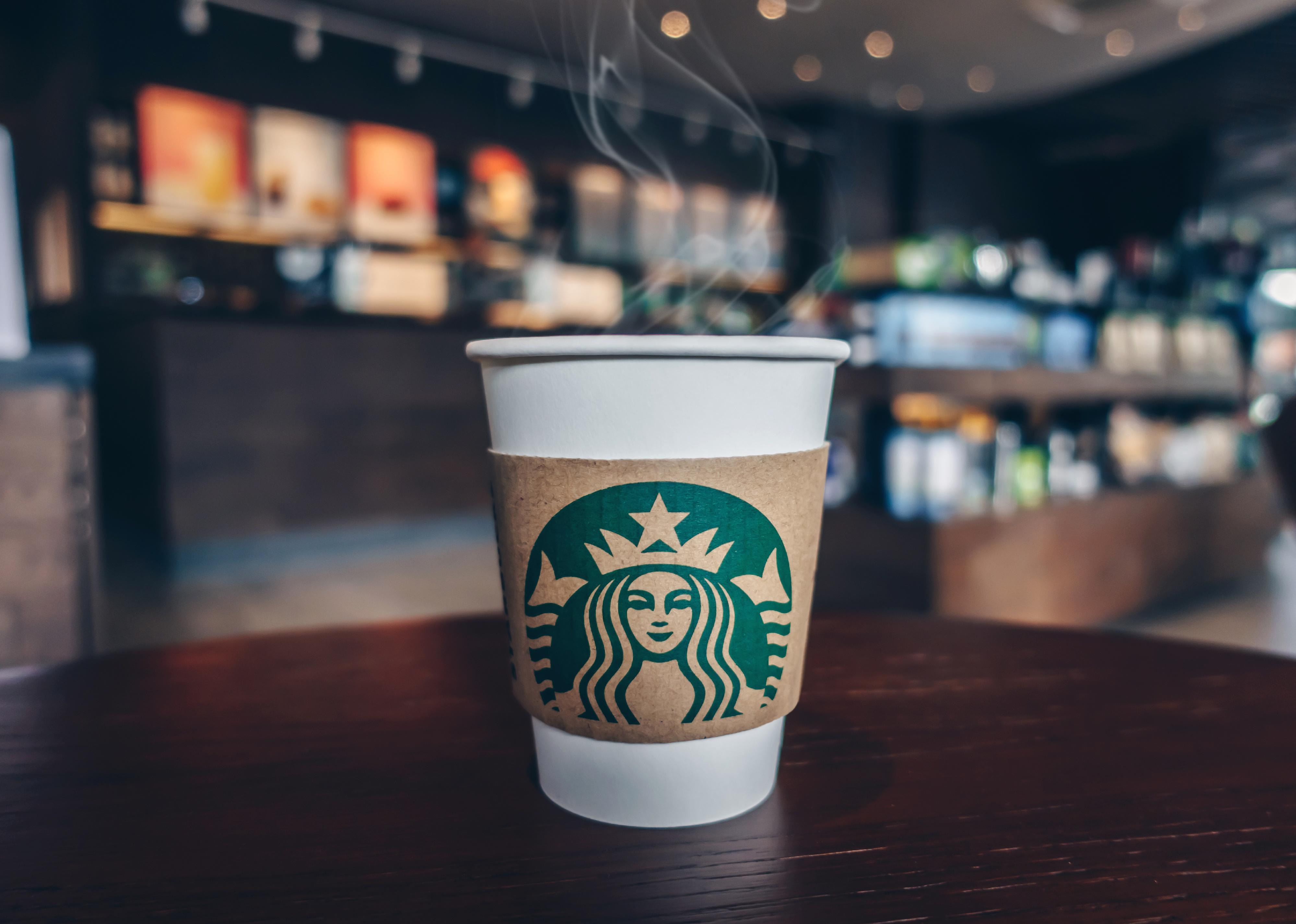 Nixx Photography // Shutterstock
1992: Starbucks coffee
Starbucks Coffee Company launched in 1989 and went public in May 1992, offering 2.1 million shares at a price of $14 to $16 each. By the end of their fiscal year, 165 stores were open in five states and British Columbia, Canada, giving Starbucks lots of room to grow while still being a favorite choice for consumers to satisfy their caffeine cravings.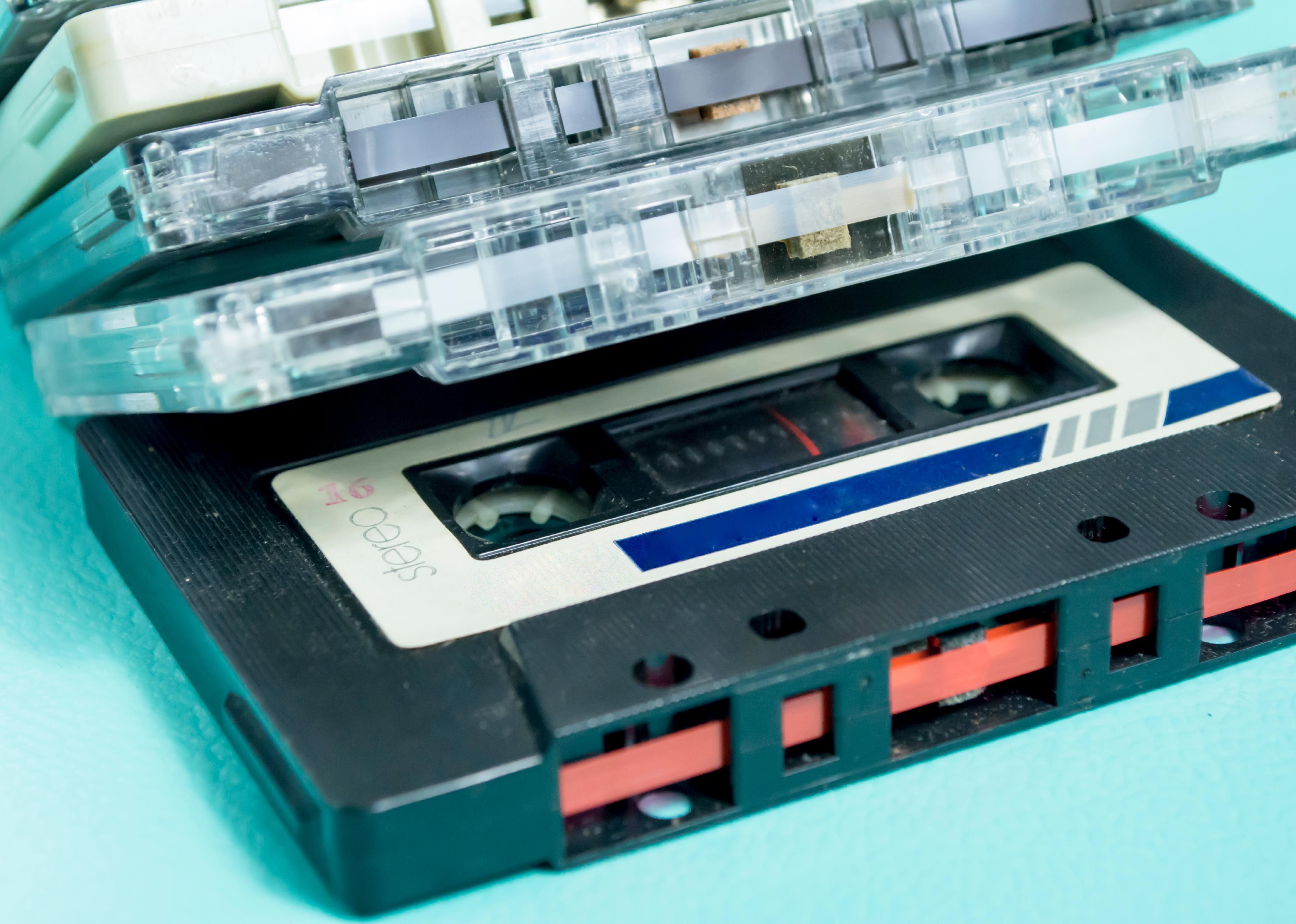 agung n. wibowo // Shutterstock
1993: Talkboy
The Talkboy, a hand-held recorder with voice modification, was originally developed in conjunction with John Hughes to fit the plot of his film "Home Alone 2." Sales were moderate following the movie's release in November 1992. However, when the film was released to home video in July 1993, the Deluxe Talkboy launched with new features more like those seen in the film. This upgraded version was nearly impossible to find in stores by the holidays.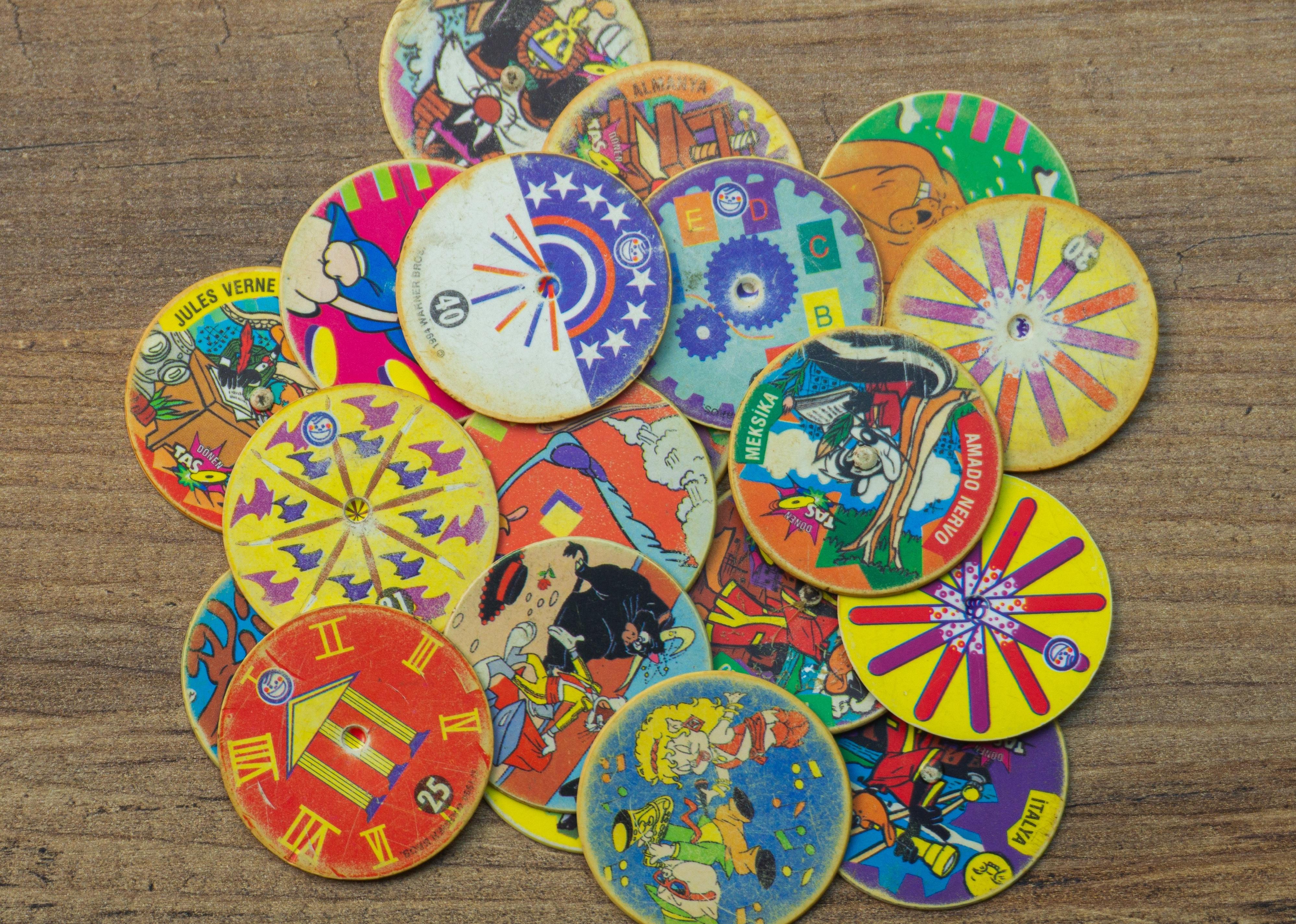 emre turkan // Shutterstock
1994: Pogs
Pogs—an acronym for a drink made with passion fruit, orange, and guava—originated in Hawaii in 1989 when companies began printing their logos on milk caps. The game's popularity grew exponentially in 1994, beginning with kids in California and spreading across the country. The objective was simple but fun: flip all your opponent's cardboard discs face-up to win.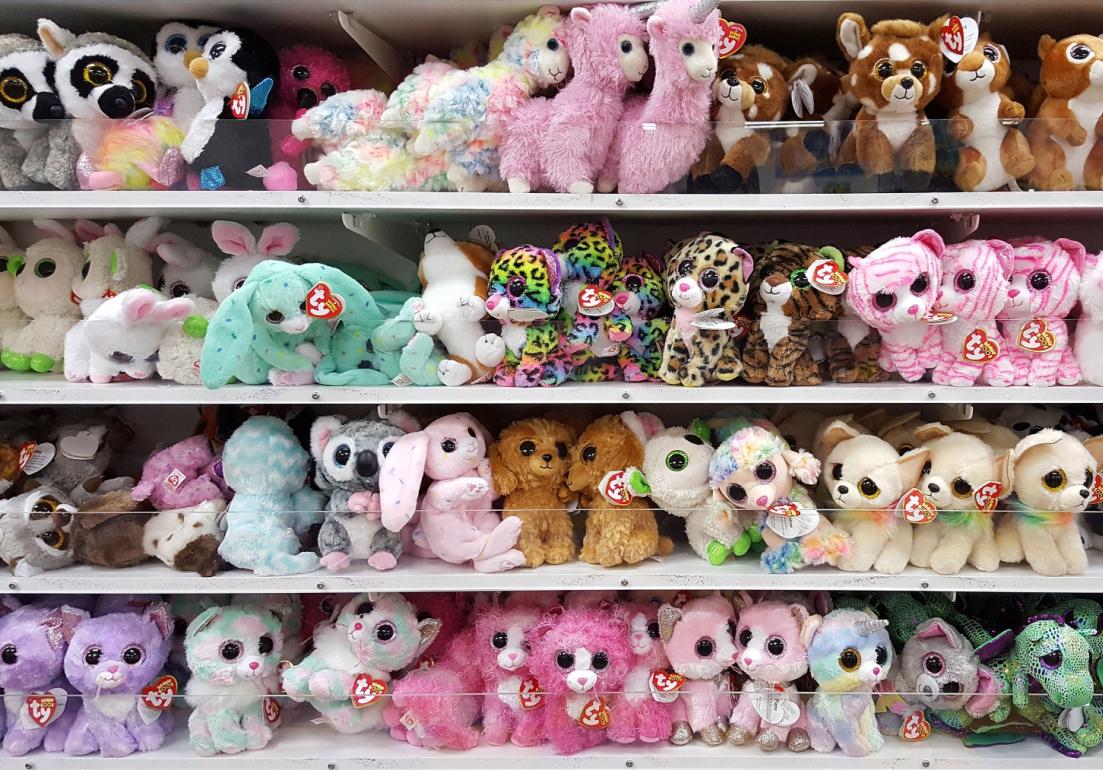 hairneena // Shutterstock
1995: Beanie Babies
Beanie Babies—adorable, floppy stuffed animals filled with beanlike plastic pellets—launched in late 1993 with just nine different creatures. The product line expanded throughout the decade, and by 1995, one of the company's regular stuffed animals, Lovie, was discontinued due to supplier issues. After this, creator Ty Warner continued retiring Beanie Babies randomly, creating an urgency in the market to collect the toys before they were gone—even if that meant paying exorbitant amounts.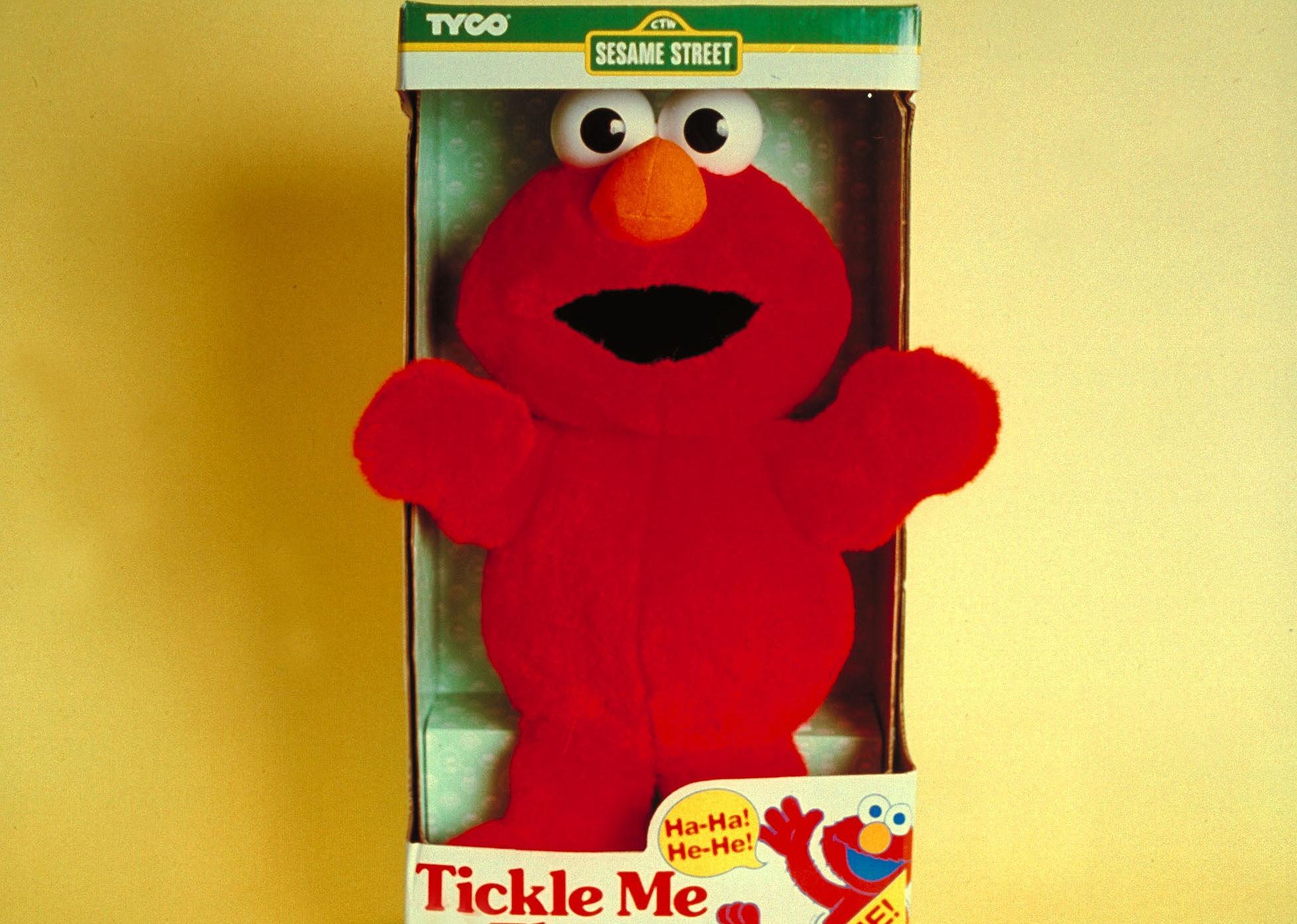 James Keyser // Getty Images
1996: Tickle Me Elmo
Buoyed by an October 1996 appearance on Rosie O'Donnell's daytime show, the Tickle Me Elmo doll— which giggled every time his stomach was pressed—became the must-have toy of 1996. Sales went through the roof, causing havoc and injury in stores. One Florida buyer even went so far as to pay $3,500 at a live auction for the doll. It was a lucky turn of events for "Sesame Street." The toy's popularity came at a time of great uncertainty for the show in the wake of Jim Henson's sudden death in 1990 and the rising popularity of a certain purple prehistoric character.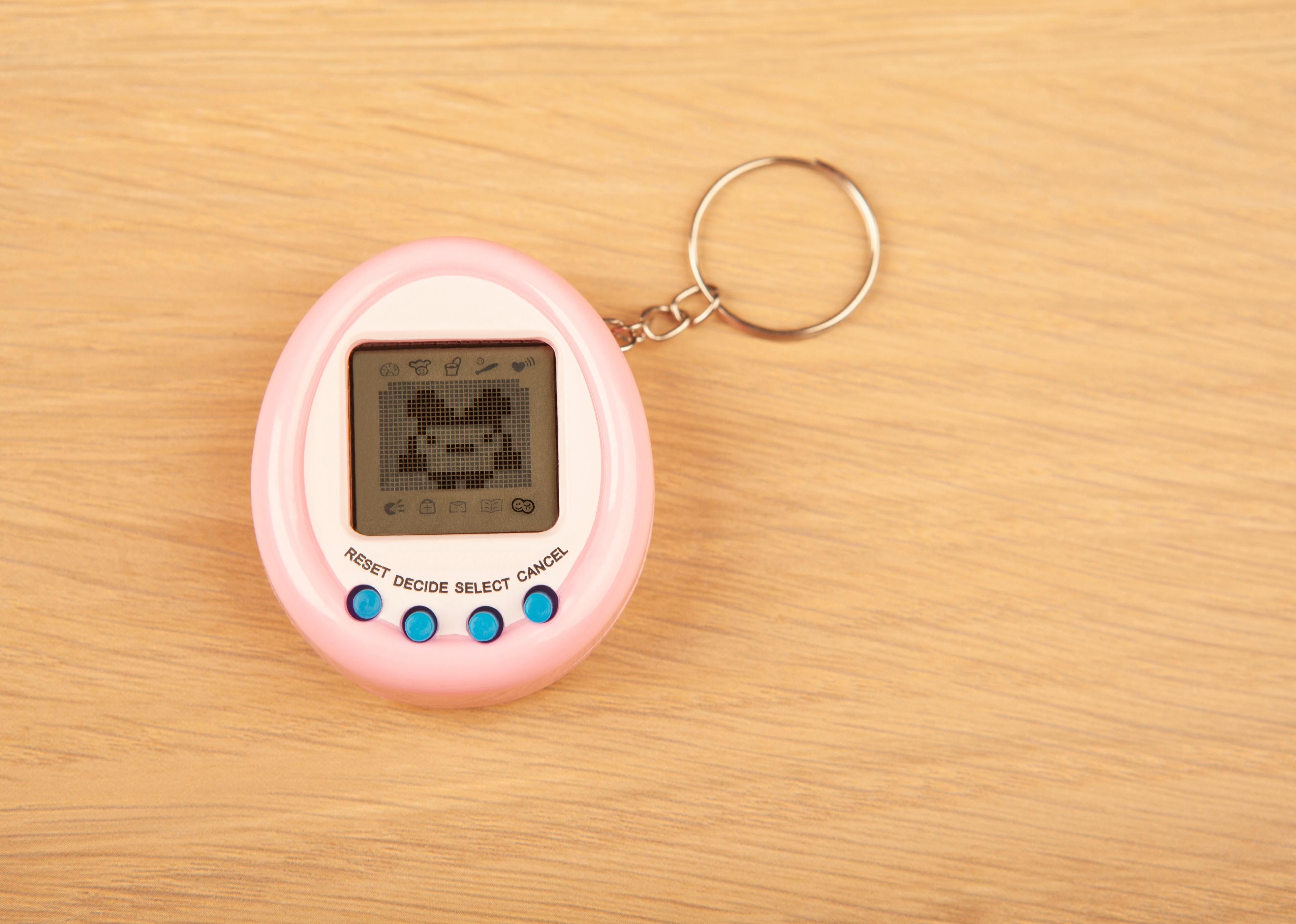 Gorlov Alexander // Shutterstock
1997: Tamagotchi
The small, egg-shaped electronic game known as Tamagotchi was released across the U.S. in May 1997, selling out quickly in many stores. For $15 to $17 each, consumers could buy a virtual pet to feed, play with, discipline, and more. By September of the same year, over 70 million units had been sold worldwide.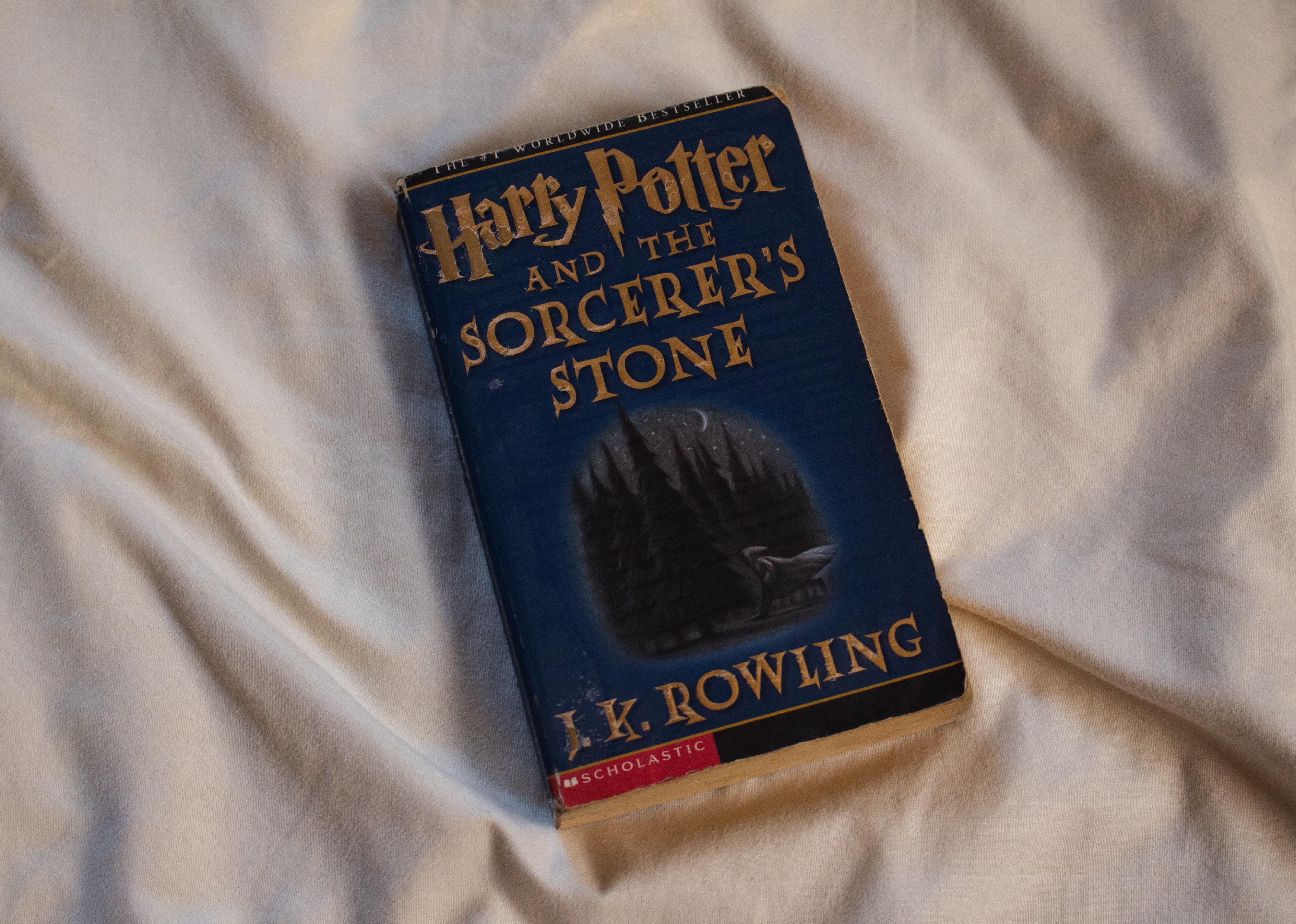 Paola Paulino // Shutterstock
1998: Harry Potter and the Sorcerer's Stone
"Harry Potter and the Sorcerer's Stone" was first published in the U.S. in September 1998, with an initial run of 50,000 copies. This first book in what would become a series of seven starts the magical journey of a young boy who sets off to attend a school for wizards. "Harry Potter" became the bestselling book series ever, with over 500 million copies sold as of late 2020.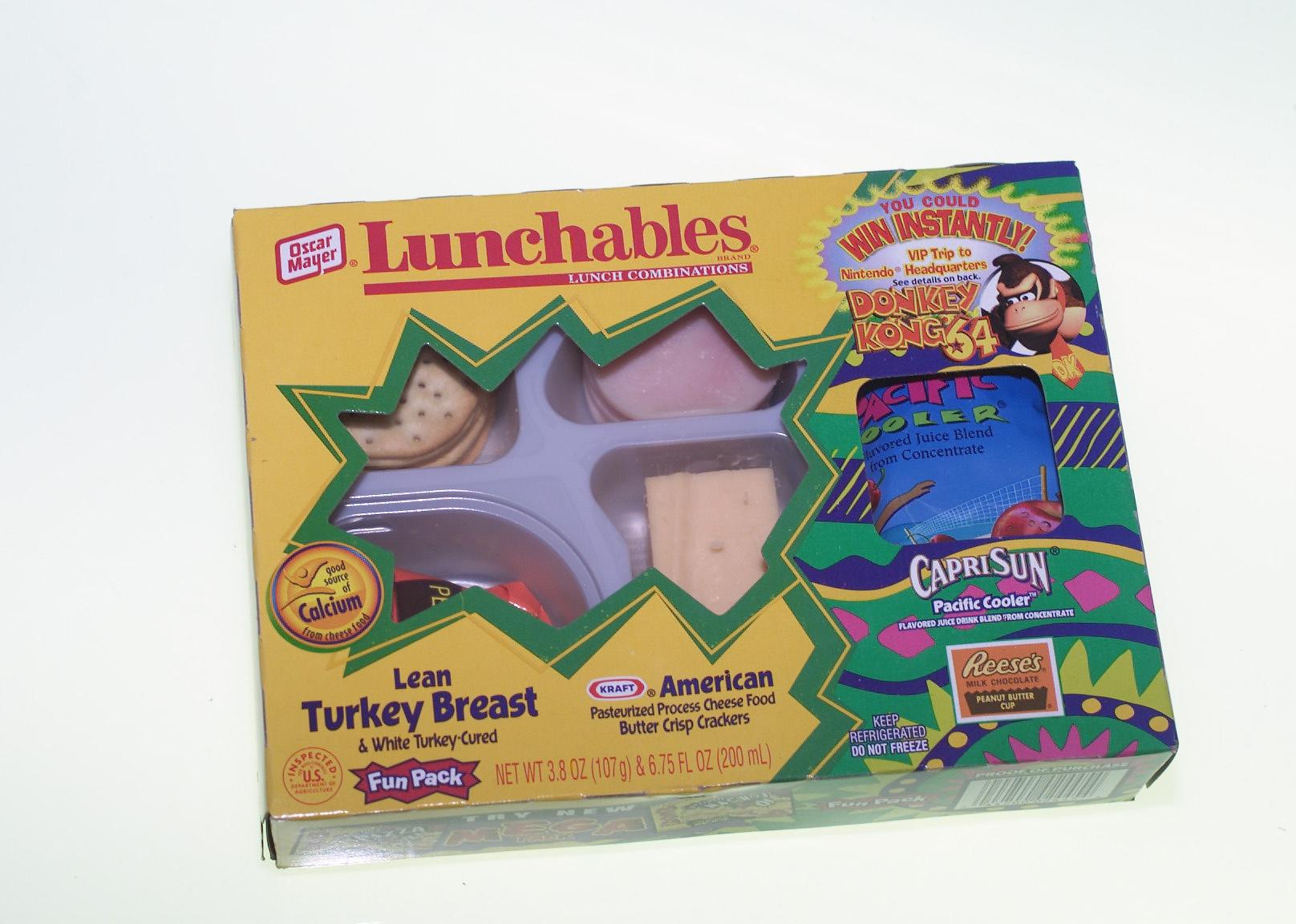 LEA SUZUKI // Getty Images
1999: Lunchables
In 1999, Lunchables were such a hot item that a New York Kraft Foods plant had over 400 of their 600 full-time employees working on the line for just this product. These prepackaged meals—with options like pizza and nachos—were popular with children and provided an easy lunch option for busy working parents.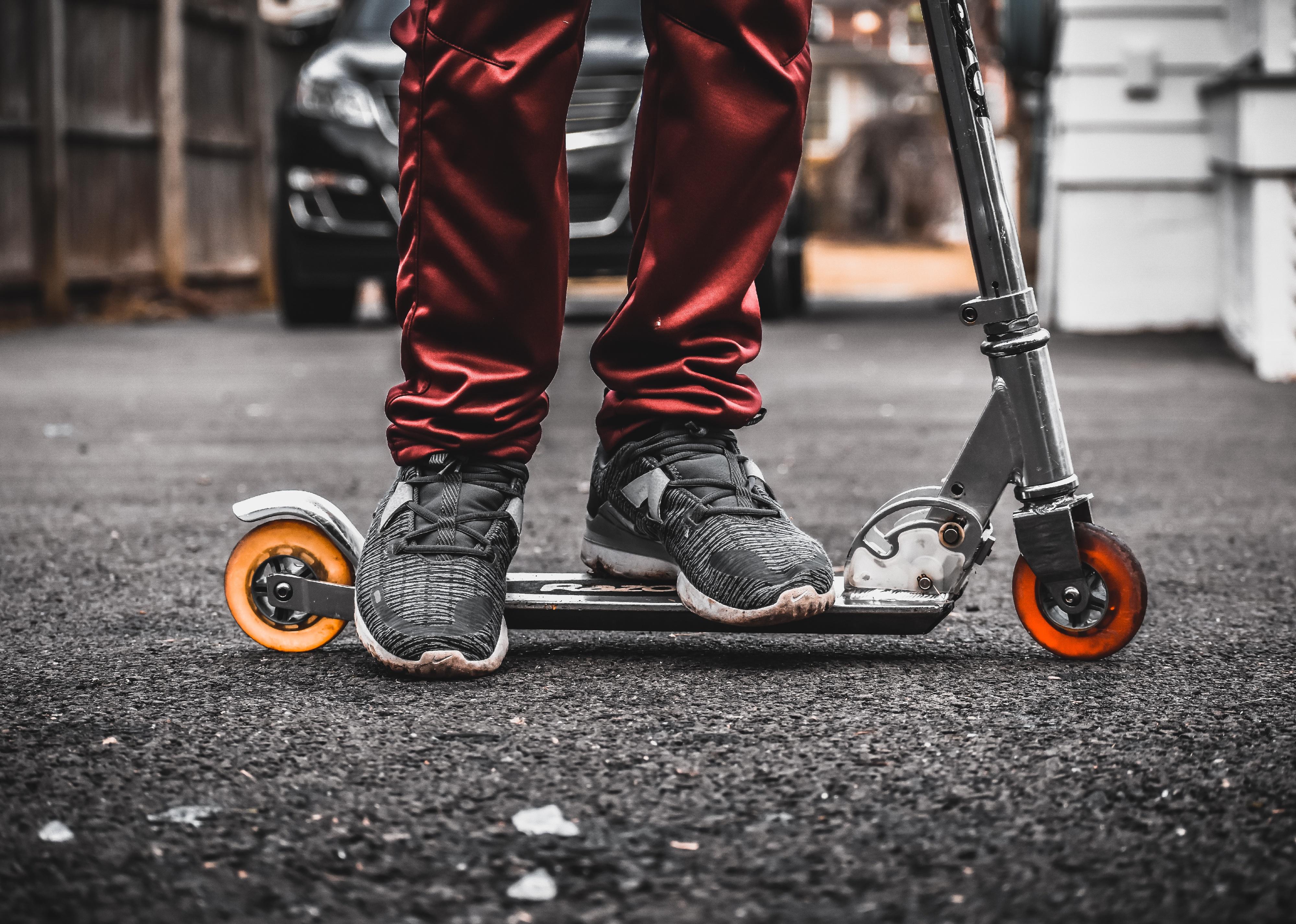 Logan__123 // Shutterstock
2000: Razor scooter
The A model Scooter, Razor's original lightweight aluminum model, was unique because it also folded up for easy carrying and storage. This kick scooter was an immediate hit, selling over 500,000 units in the second half of 2000 during the fad's peak.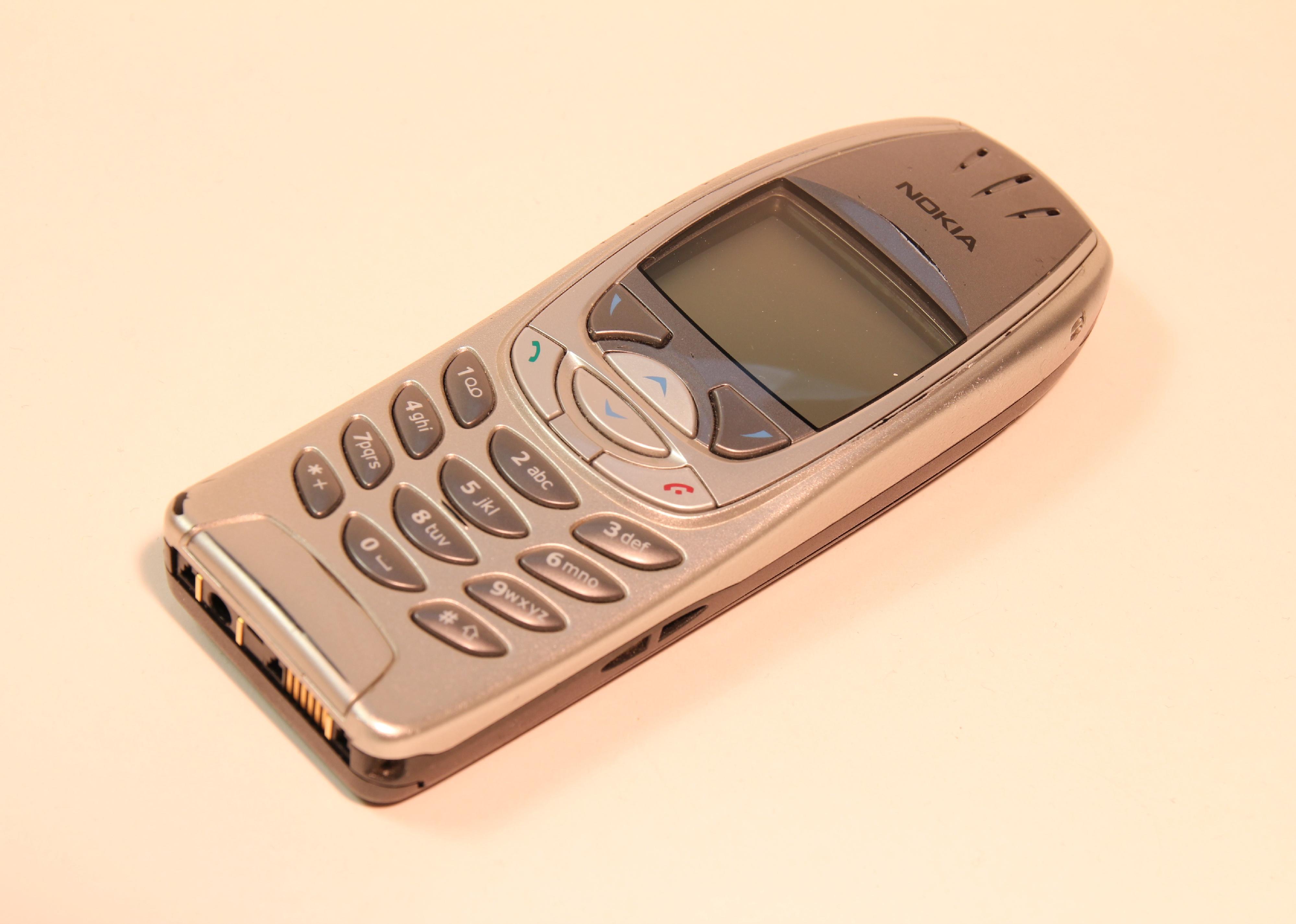 Harry Hykko // Shutterstock
2001: Nokia phones
Nokia was one of the most popular cellphone manufacturers in the late 1990s and early 2000s, with many models available. The Nokia 5110, 3210, and 3310 were popular for their durability and changeable faceplates. In 2001, the company released its first cellphone with a built-in camera: the Nokia 7650.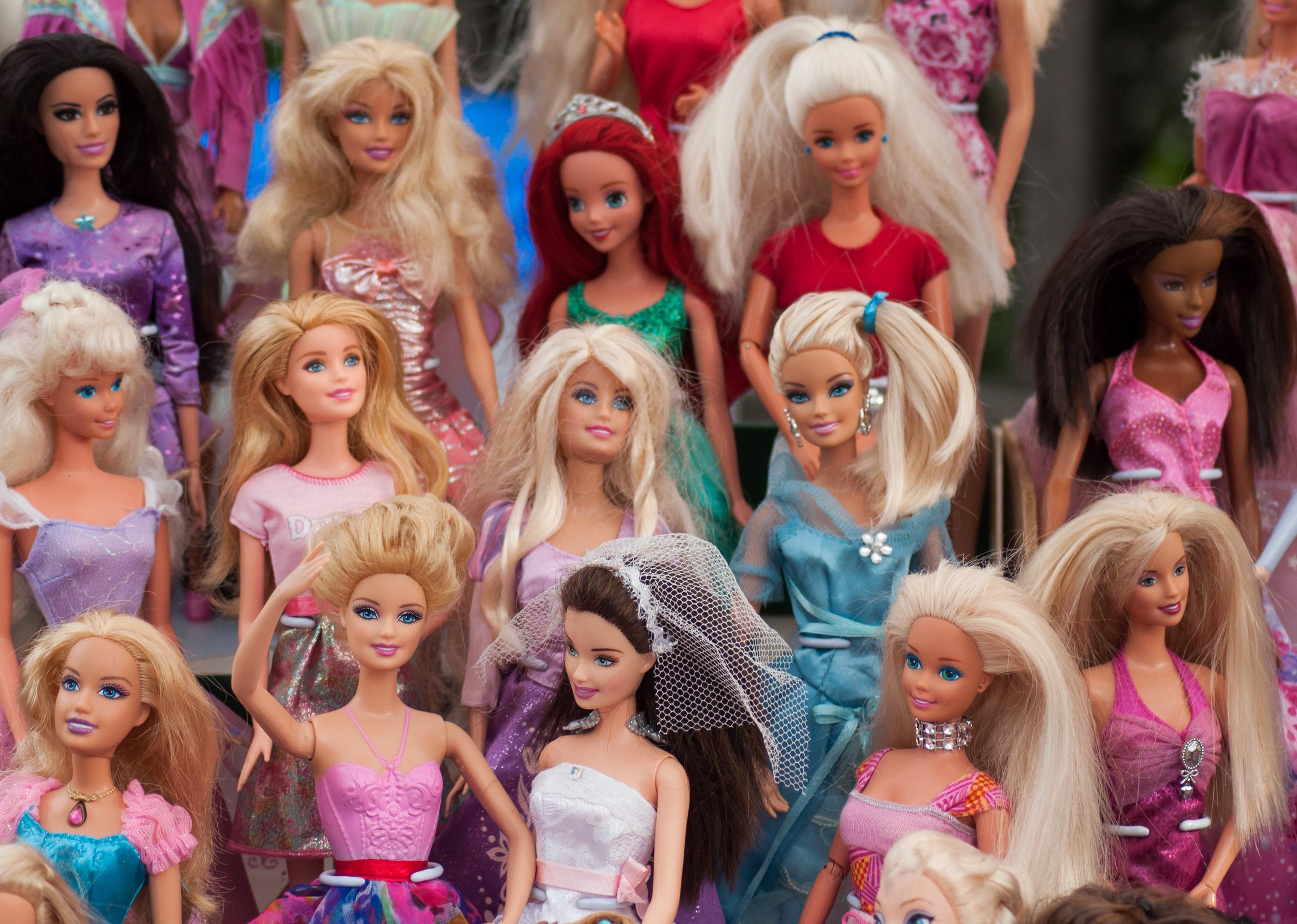 NeydtStock // Shutterstock
2002: Rapunzel Barbie
A toy industry survey released in October 2002 predicted Rapunzel Barbie would be the bestselling toy of the year. As expected, given its name, this Barbie had long, flowing locks—a full foot of hair—and wore a beautiful princess dress. The doll was released by Mattel in conjunction with the "Barbie as Rapunzel" movie.
KerrysWorld // Shutterstock
2003: The Da Vinci Code
The second novel following Harvard symbologist Robert Langdon, the adventure and mystery of Dan Brown's novel "The Da Vinci Code" immediately captivated readers when it was published in 2003. In this installment, Langdon is called to Paris to solve the murder of the Louvre's curator. While there, he uncovers a secret society. The book was such a phenomenon that it spent over two years on the New York Times bestseller list.
JOEL SAGET // Getty Images
2004: Livestrong bands
Tagged the biggest trend of the summer of 2004, Lance Armstrong's Livestrong bands were bright yellow wristbands with the words "LIVE STRONG" stamped on them. Each band sold for $1, with all proceeds going to Armstrong's foundation to provide support for cancer survivors and their families. By mid-July, 5 million bands had been sold, with sports brand Nike donating an additional $1 million to the cause.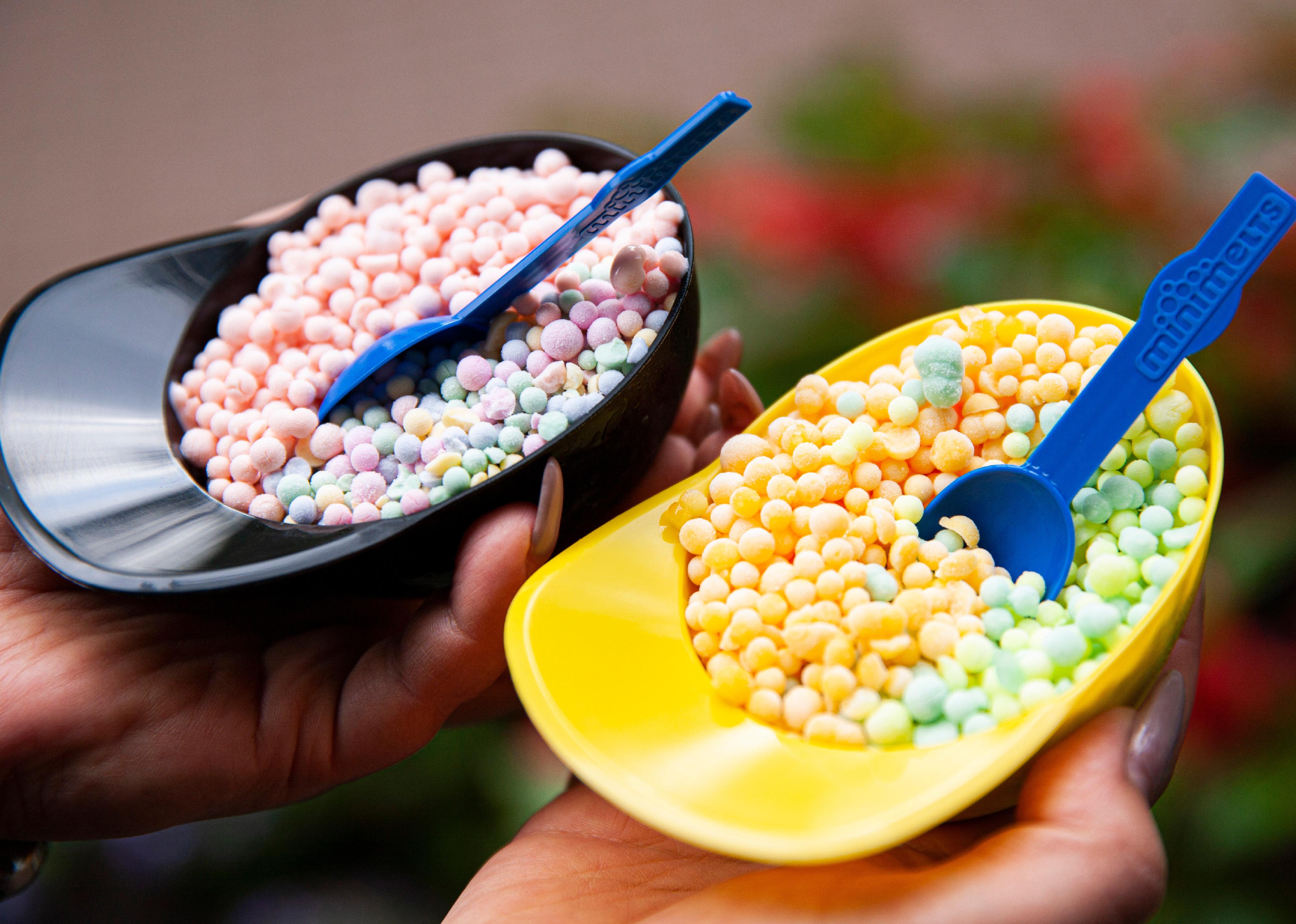 Karolis Kavolelis // Shutterstock
2005: Dippin' Dots
Dippin' Dots grew in popularity during the mid-2000s, moving from #101 to #93 on Entrepreneur magazine's January 2005 list of the top franchises. The product even made appearances in a few movies, including "Fat Albert," "Mickey," and "First Daughter." At the time, the company boasted 255 locations across the globe, selling tasty frozen pebbles of ice cream, sherbet, and yogurt.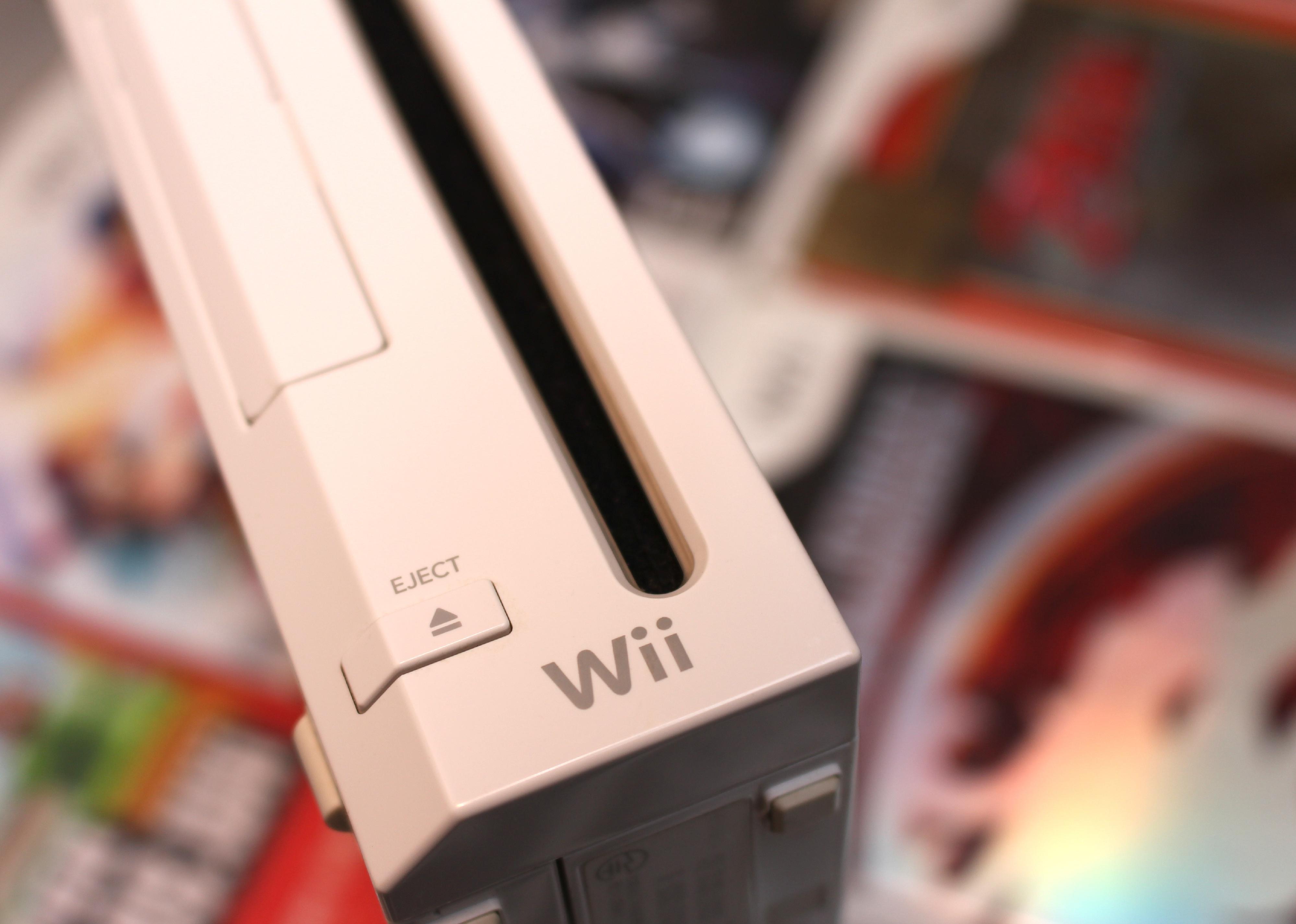 Maursk8 // Shutterstock
2006: Nintendo Wii
The Nintendo Wii brought a new array of multiplayer game options to the market in 2006. Instead of just pressing buttons like traditional controllers, many Wii games required players to perform certain movements, like swinging an arm while holding the controller to hit a virtual tennis ball. "The Legend of Zelda: Twilight Princess" and "Madden NFL 07" were the two most popular games released in the console's inaugural year, according to Metacritic users.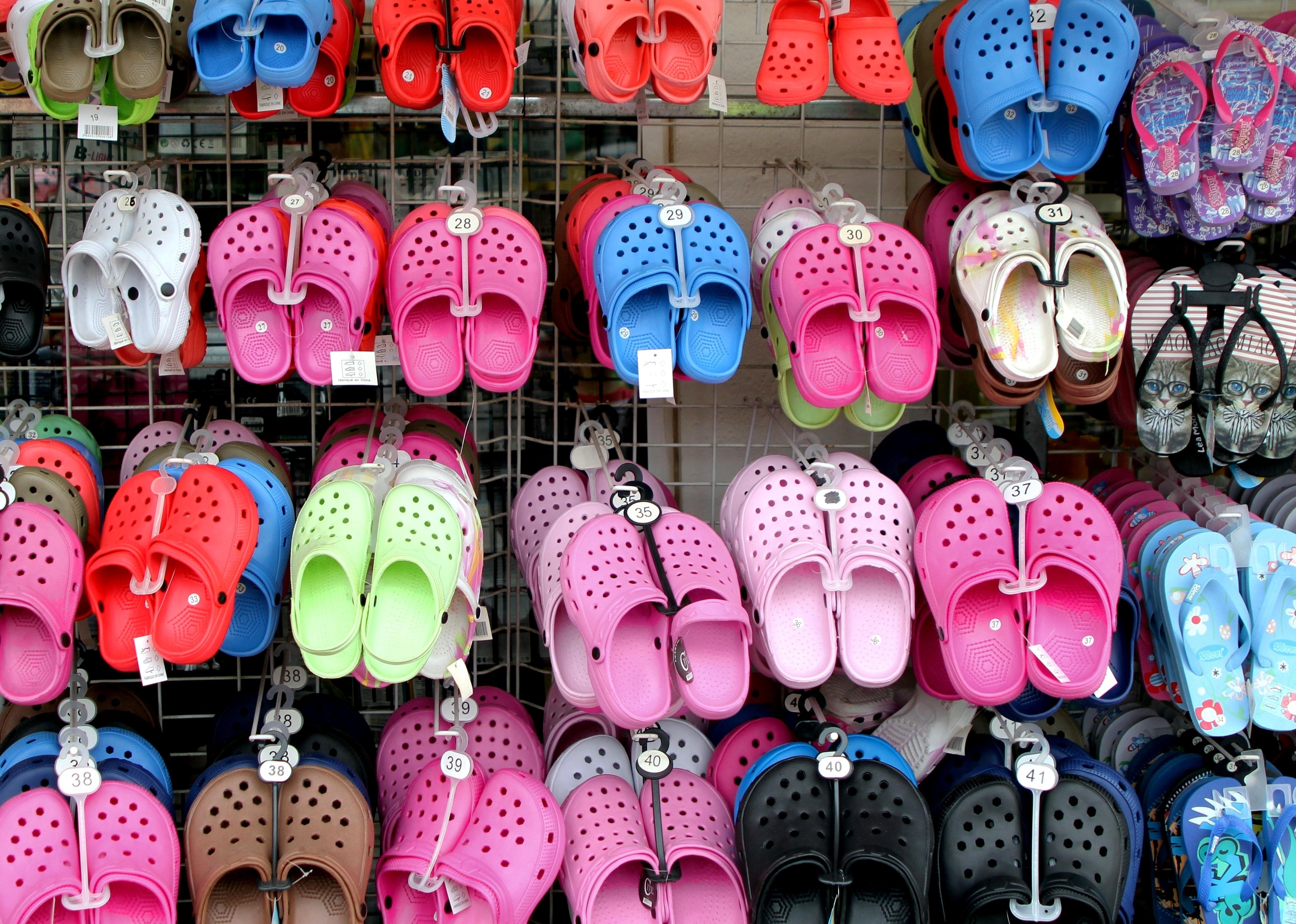 Gary Perkin // Shutterstock
2007: Crocs
Crocs—lightweight plastic clogs known for their breathability and comfort—were launched in 2002 and grew in popularity over the next few years. Sales peaked in 2007 with an $847 million revenue before the company ultimately lost $185 million the next year.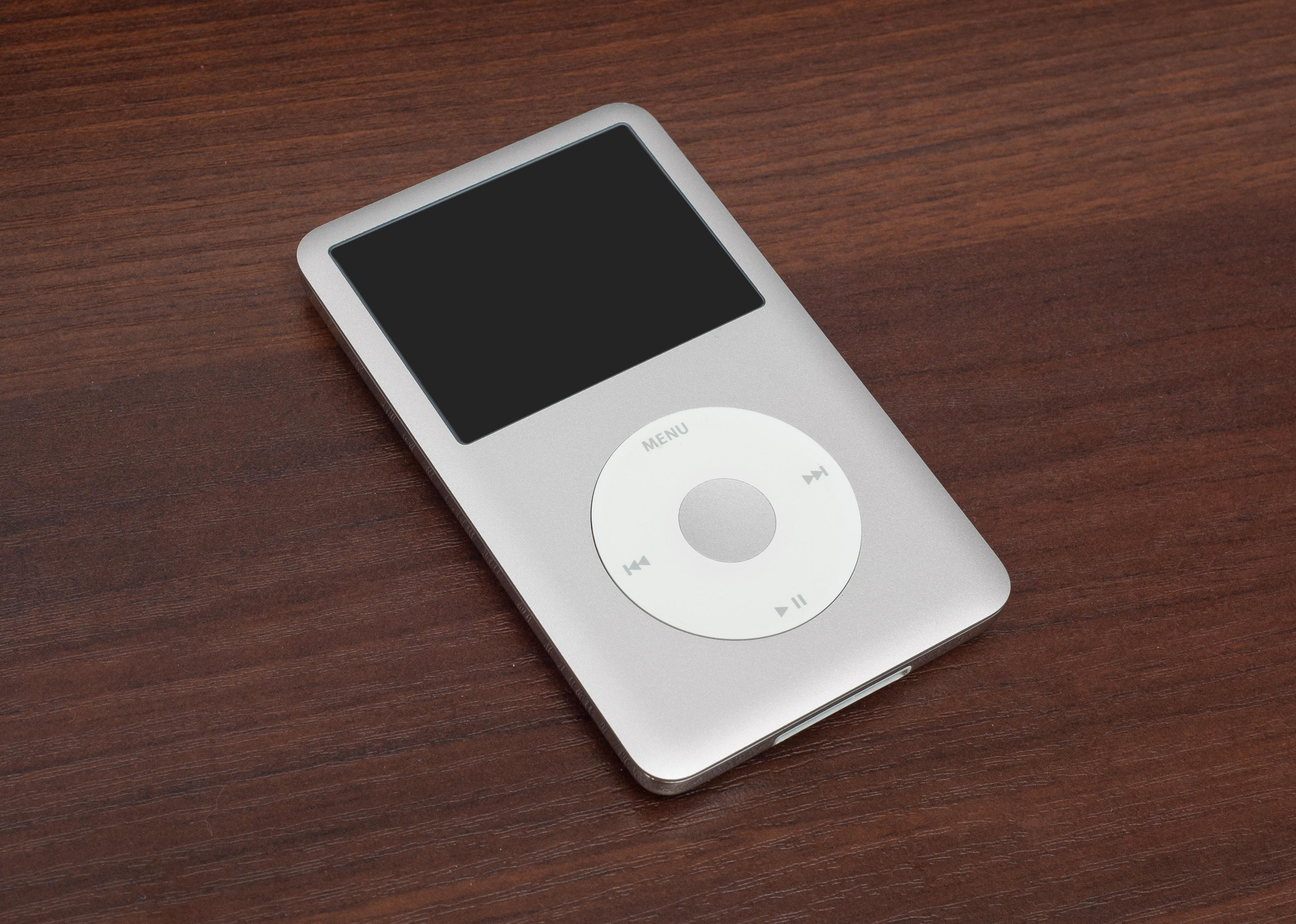 Vdovichenko Denis // Shutterstock
2008: iPod
Apple released the first iPod in October 2001, revolutionizing access to digital music with a convenient and attractive portable music device. Interest in this MP3 player quickly grew until it accounted for about two-fifths of the company's revenue by 2006. Sales peaked in 2008 with an impressive 55 million iPods sold that year.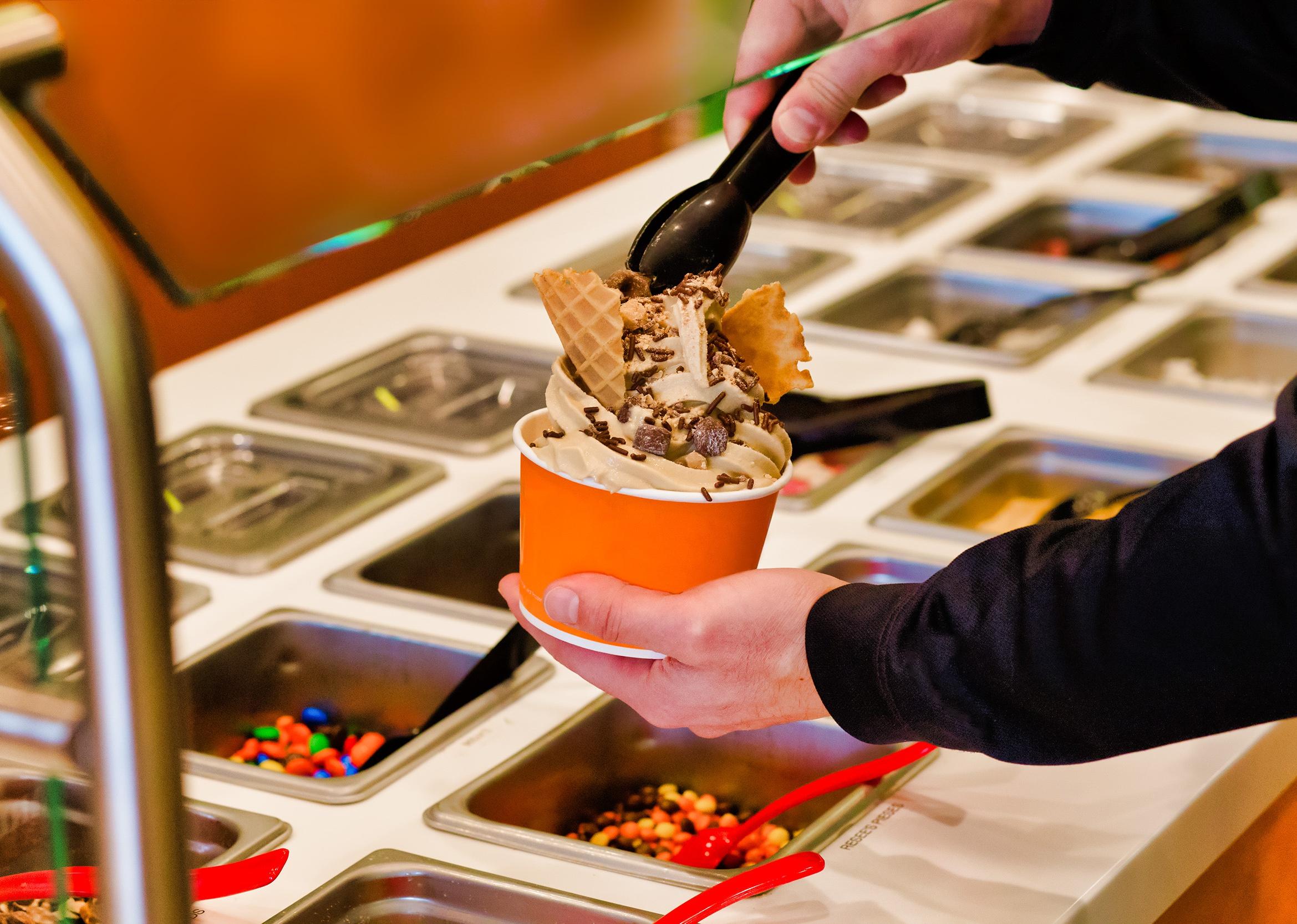 EvgeniiAnd // Shutterstock
2009: Frozen yogurt
Frozen yogurt has been around for years, but its popularity in Southern California and New York City made it a hot commodity in the late 2000s. In February 2009, for instance, 250 frozen yogurt shops operated in Los Angeles County. Health-conscious consumers particularly enjoyed this lower-calorie option—made with milk instead of cream—when craving a sweet treat.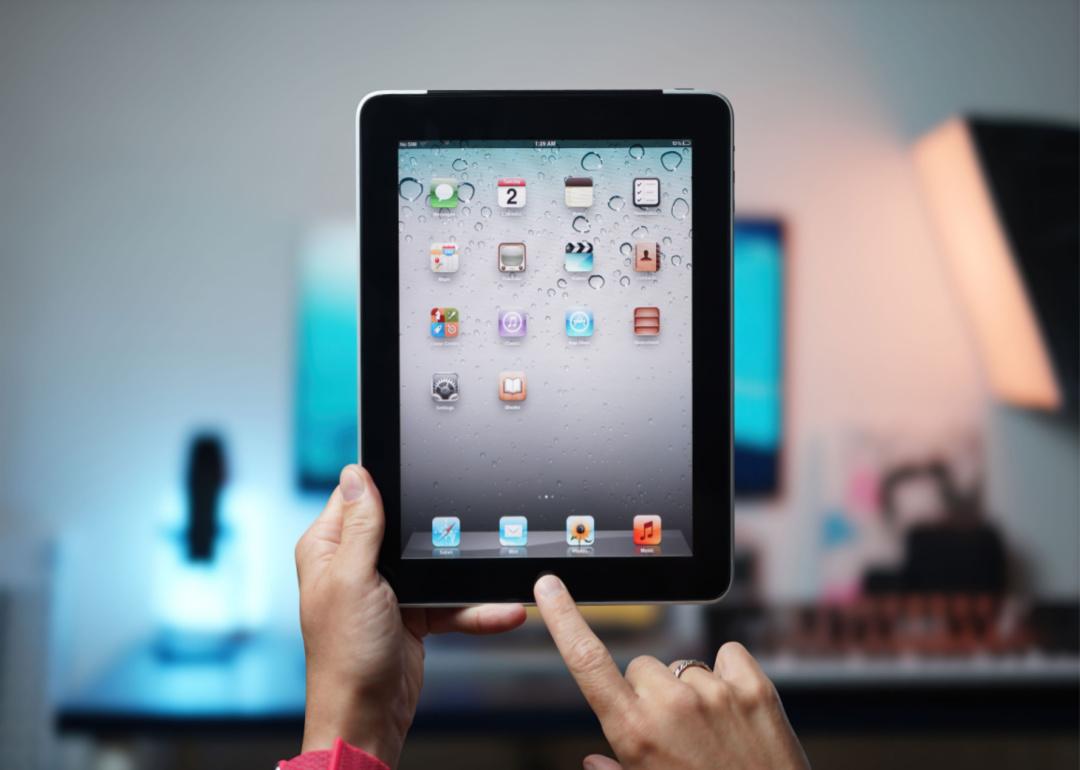 Mr.Mikla // Shutterstock
2010: iPad
The first-generation Apple iPad arrived on the market in April 2010, retailing for $499 and up. This portable touch-screen device was innovative at the time, providing users with internet access, media storage, electronic books, and much more, all in one convenient place. The tablet was so highly anticipated that it sold over 300,000 units on the first day.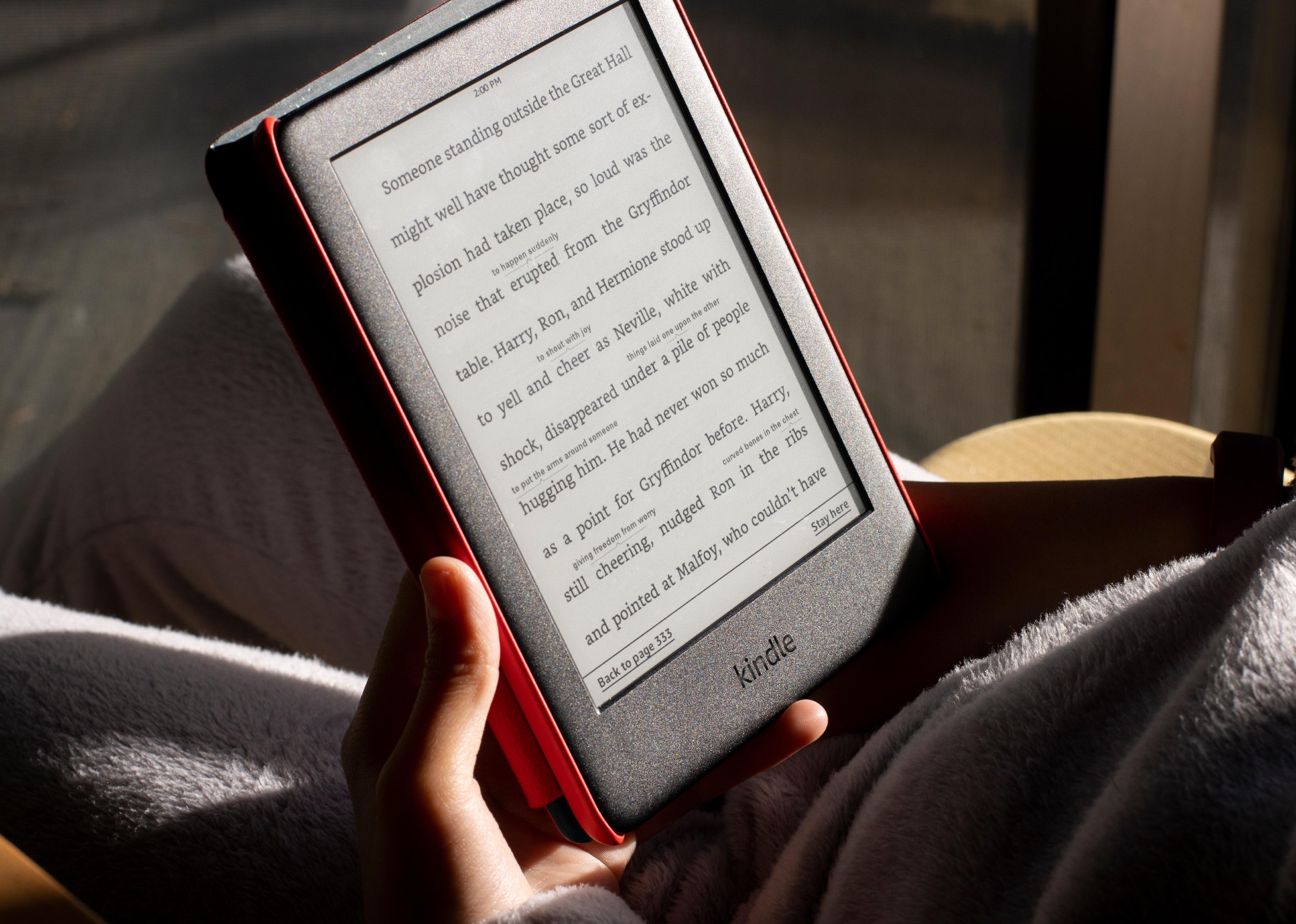 Tada Images // Shutterstock
2011: Kindle
The first Amazon Kindle was released in 2007. However, the brand upped its e-reader game in September 2011 with the Kindle 4. This was the first Kindle without buttons, which allowed for a bigger touch screen. Users also loved the new model's lighter weight and ability to stay charged for up to one month.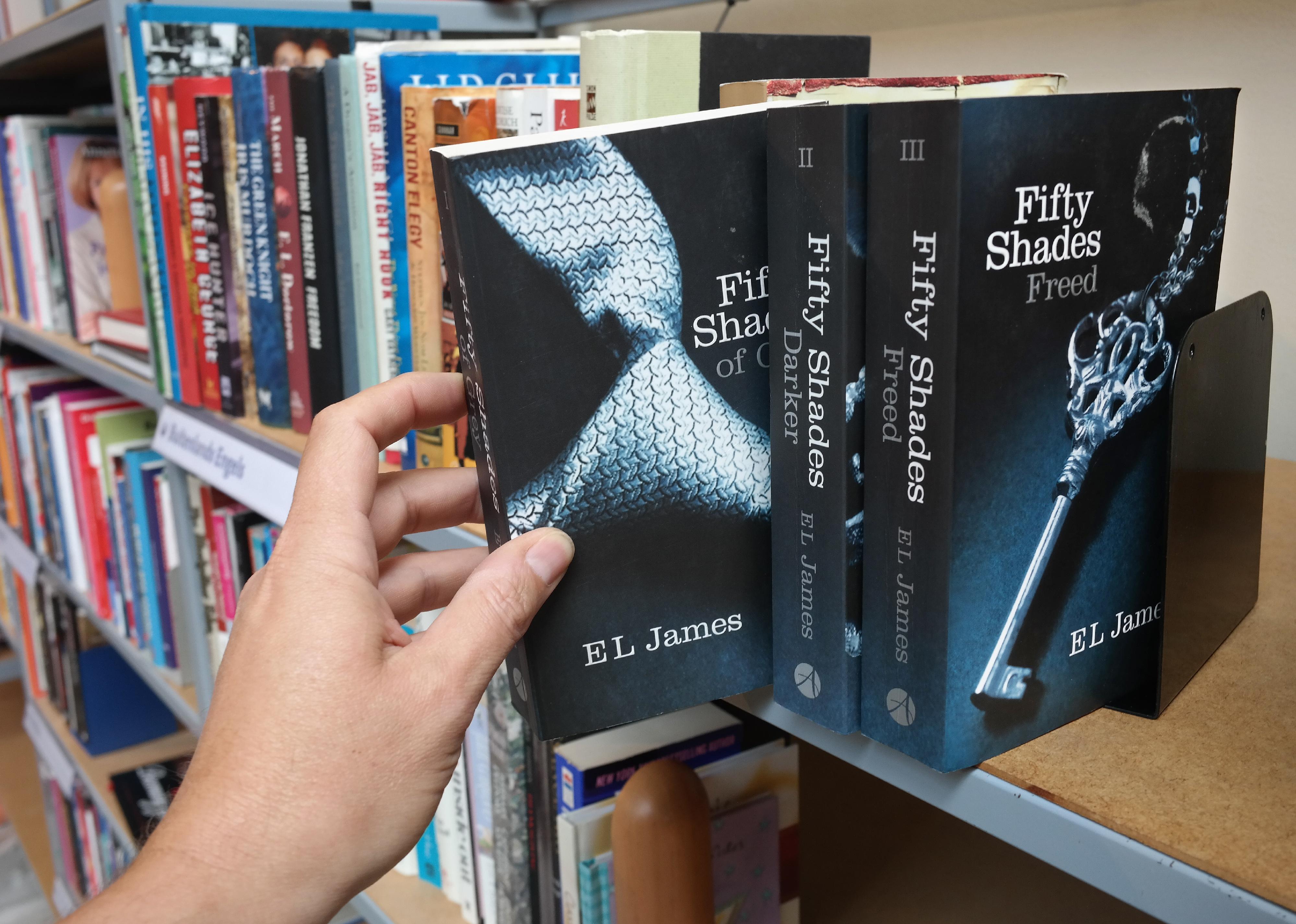 defotoberg // Shutterstock
2012: Fifty Shades trilogy
"Fifty Shades of Grey," the first book in E.L. James' erotic trilogy, is the fastest adult novel to sell 1 million paperback copies—and it only took 11 weeks. The series was originally published by a small Australian press but became a true phenomenon when it was released more broadly by Vintage Books in 2012. Readers worldwide couldn't get enough of this story about a BDSM relationship between a powerful businessman and a younger woman.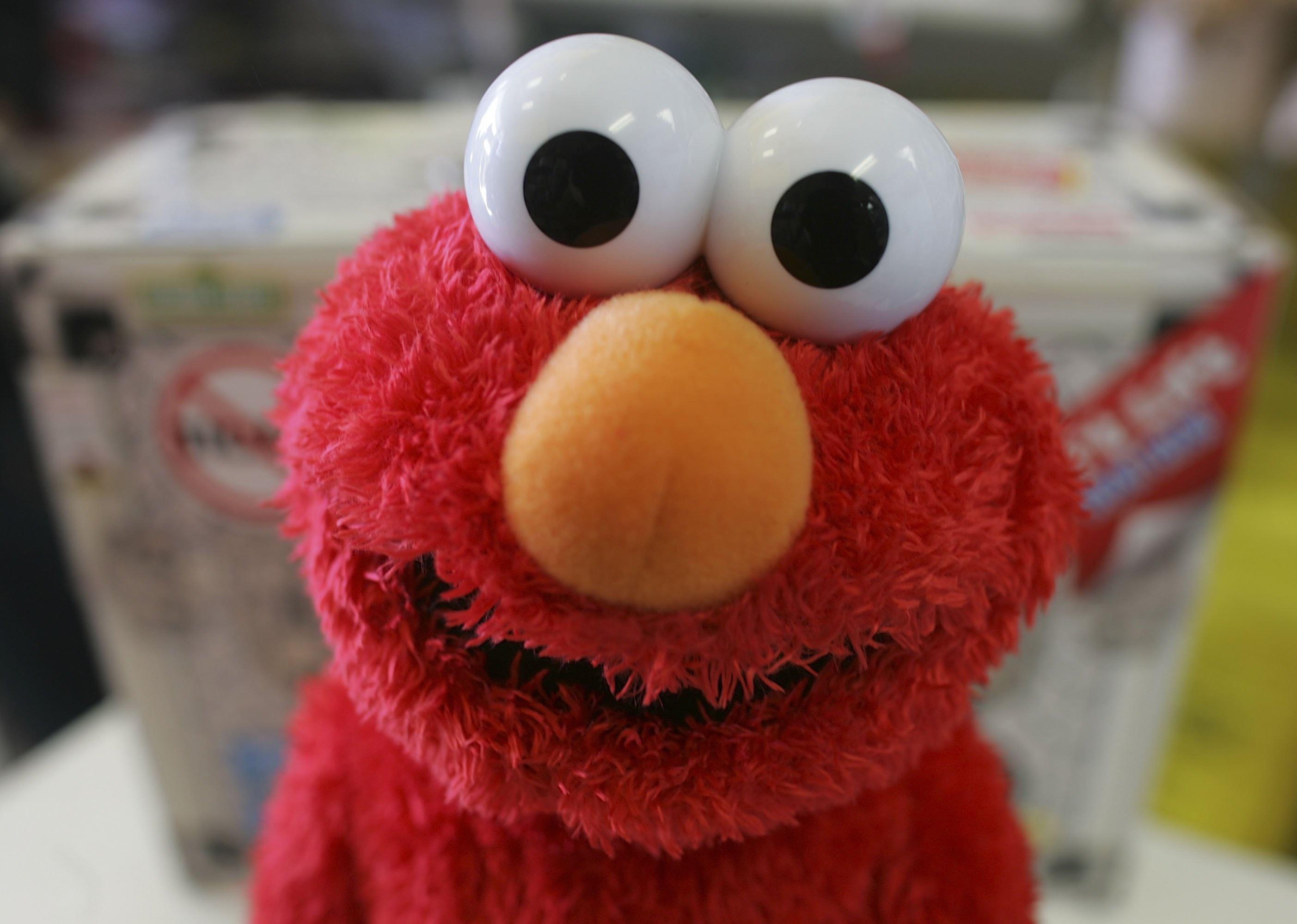 Joe Raedle // Getty Images
2013: Big Hugs Elmo
Just like Tickle Me Elmo in 1996 and Let's Rock Elmo in 2011, Big Hugs Elmo was a big-ticket item for kids. This Elmo didn't just give hugs; it also talked and sang, securing it a spot on the 2013 Toys R Us list of top holiday toys.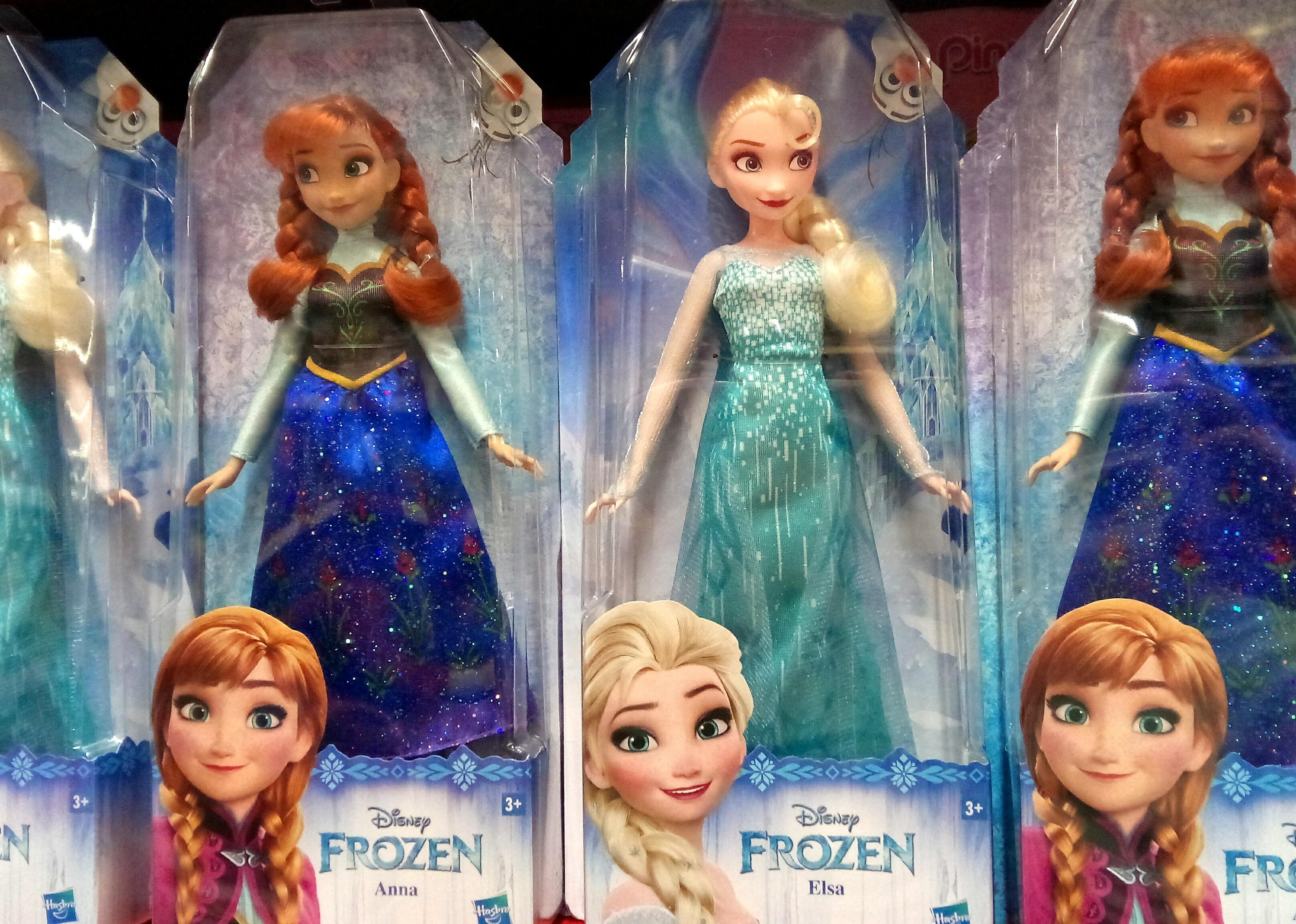 Glynsimages2013 // Shutterstock
2014: 'Frozen' dolls
While Disney's animated megahit "Frozen" grossed nearly $1.3 billion worldwide, the movie didn't release early enough to impact holiday shopping in 2013. By the following holiday season, however, film-related merchandise was in high demand. The 15-inch Snow Glow Elsa doll—which sang the soundtrack's top song, "Let It Go," and had a dress that lit up—was one of the most coveted toys of 2014.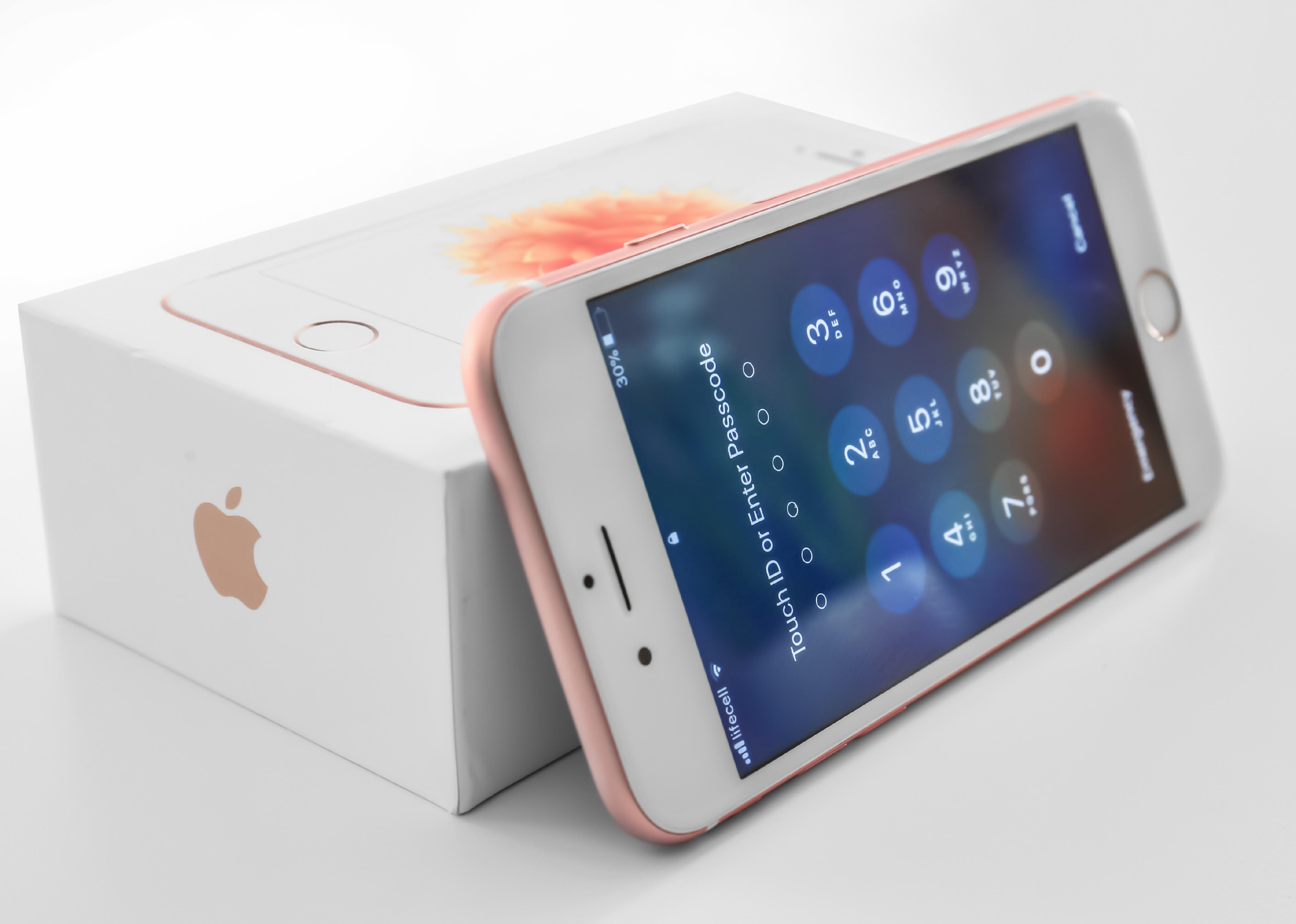 Africa Studio // Shutterstock
2015: iPhone
Apple hit a peak in 2015, selling over 231 million iPhones—more than any previous year since the inception of this smartphone. Sales were driven by the release of the iPhone 6 and 6 Plus, which featured notably larger screens than previous models.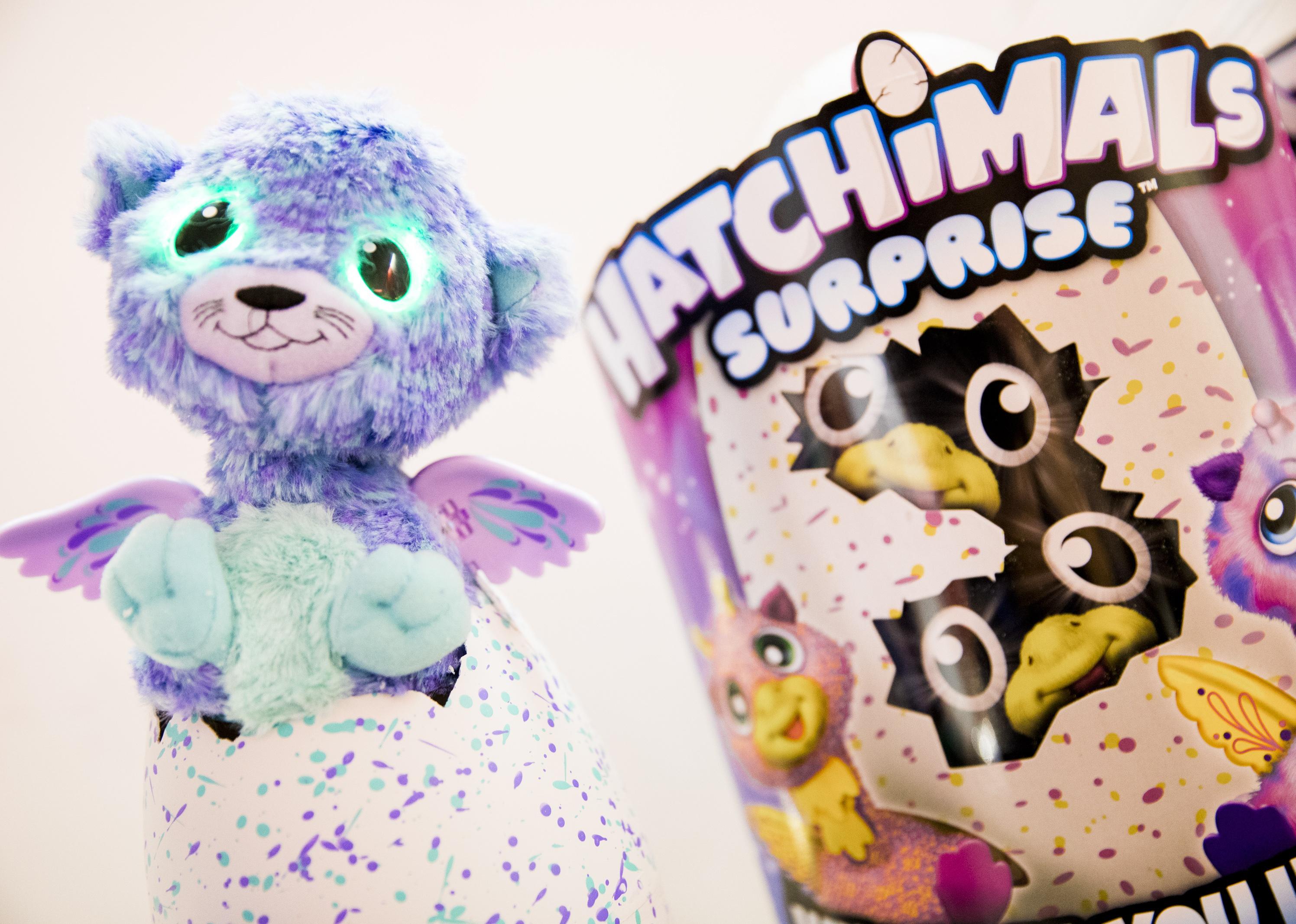 Tristan Fewings // Getty Images
2016: Hatchimals
Hatchimals, the palm-sized interactive animals that hatched out of their shells, topped gift lists and sold out in stores across the U.S. when they were released in October 2016. An estimated 2 million were sold in the first year, generating approximately $80 million in revenue.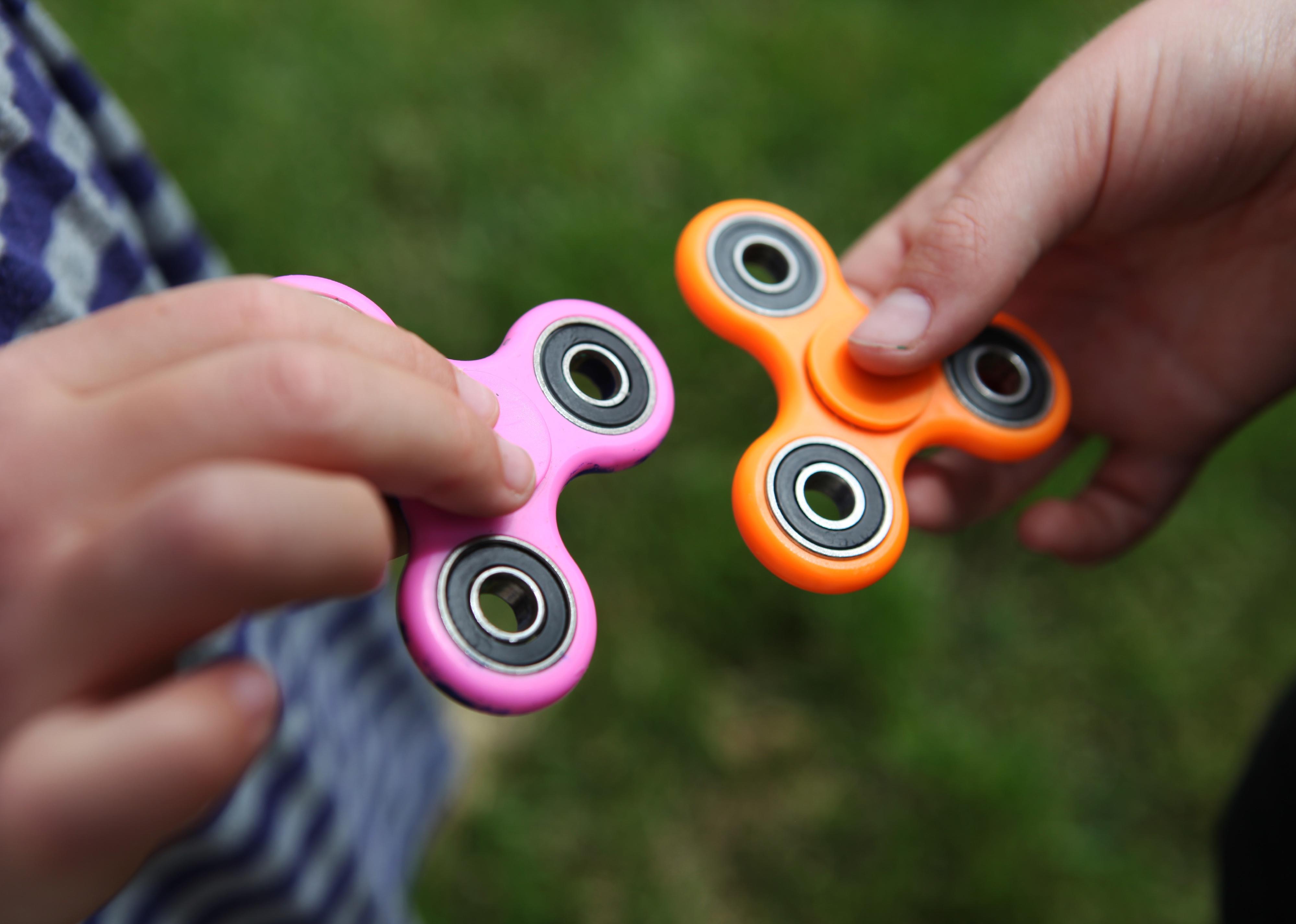 Jennie Book // Shutterstock
2017: Fidget spinners
Fidget spinners were originally geared toward neurodivergent children, helping them calm down and focus by spinning a small object in their hand. In 2017, however, kids everywhere became obsessed with these gadgets. Some schools banned them, but others embraced the trend, allowing kids to have them in class as long as they didn't interfere with lessons.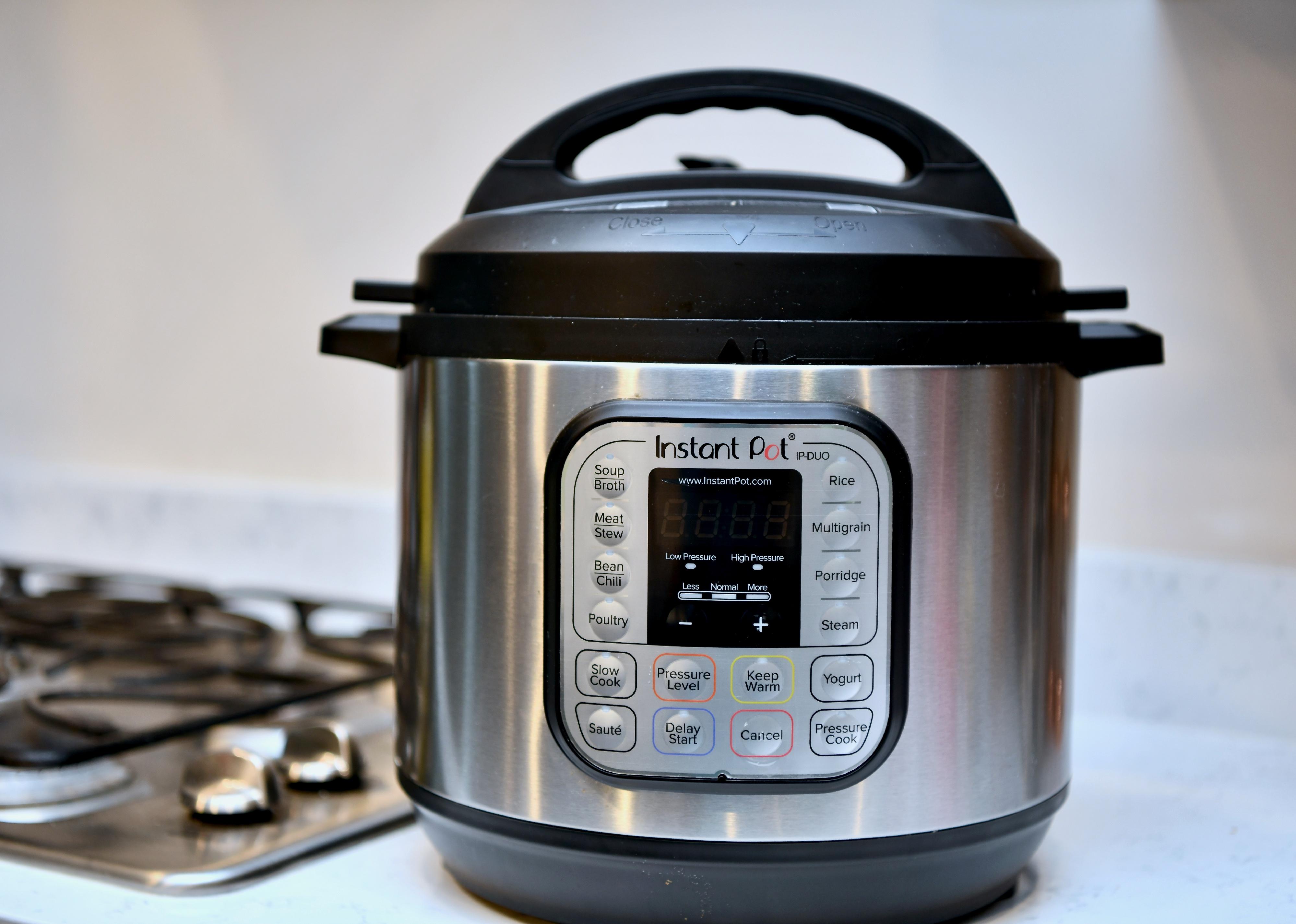 Jeramey Lende // Shutterstock
2018: Instant Pot
The Instant Pot took the traditional Crock Pot to a new level by speeding up the cooking process and adding various other functions, like cooking rice and steaming vegetables. This multicooker established quite a following throughout the decade, growing to over 80% of the market in 2018 and selling a record 300,000 units in 36 hours for Amazon Prime Day that year.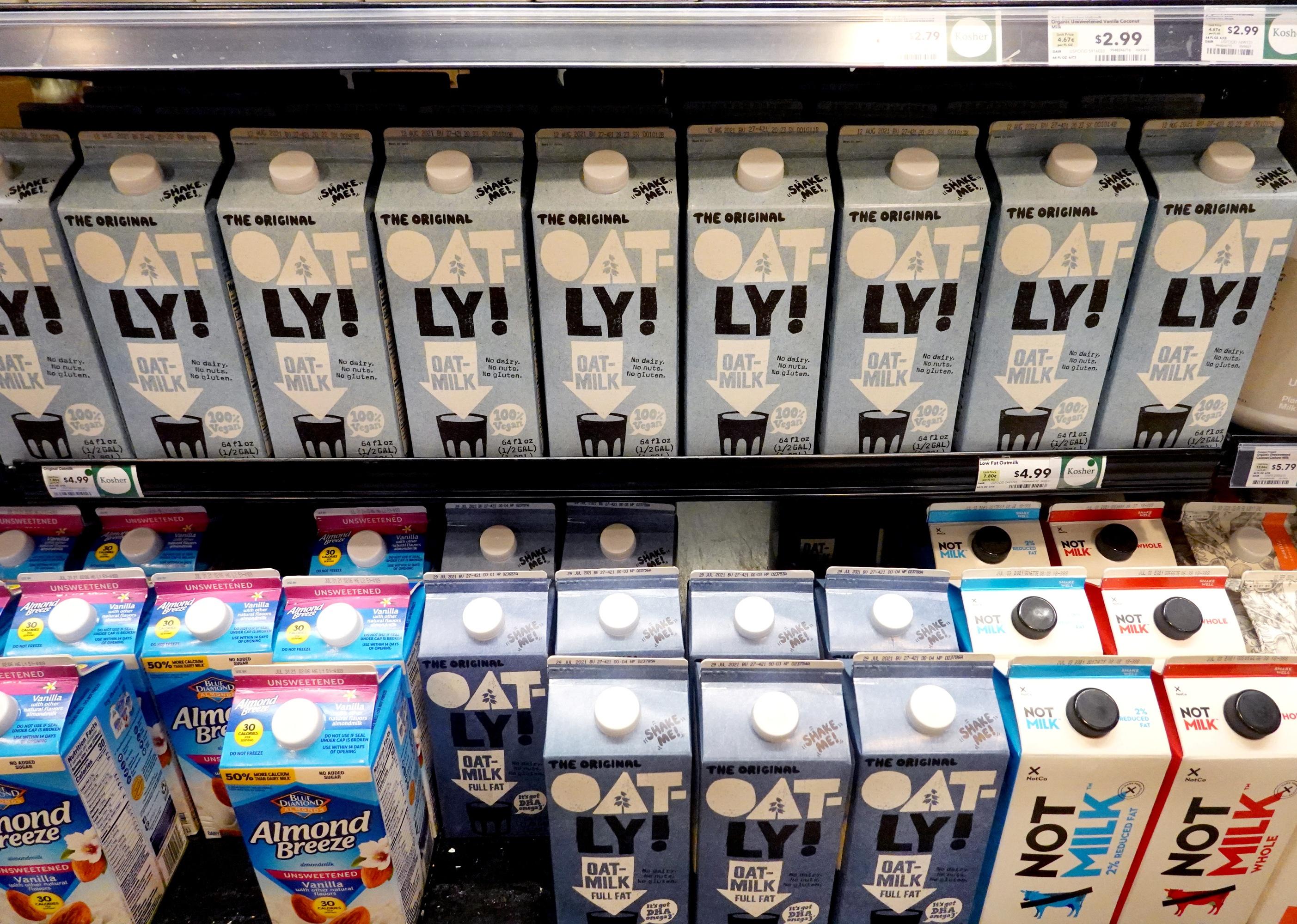 Scott Olson // Getty Images
2019: Oat milk
Oat milk is closer to traditional milk—thicker and creamier—than other alternatives like soy milk or almond milk. Sales of plant-based milks, in general, grew 14% between 2017 to 2019, based on a report from Plant Based Foods Association and the Good Food Institute. Additionally, oat milk sales more than doubled from April 2018 to April 2019, according to the GFI.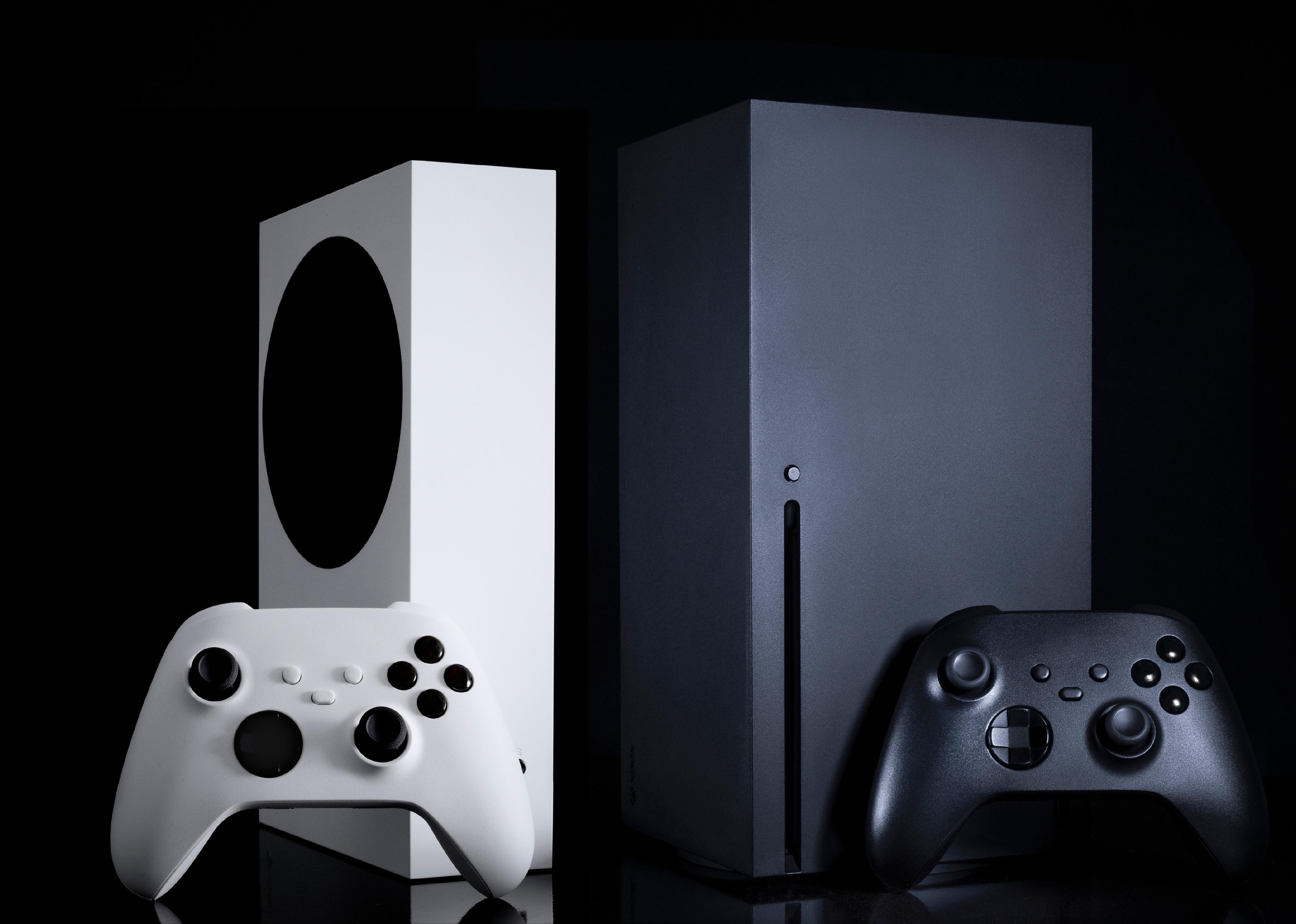 Miguel Lagoa // Shutterstock
2020: PlayStation 5 and Xbox Series X
Gamers were blessed with the release of both the PlayStation 5 and the Xbox Series X in 2020, and both game systems sold like hotcakes. With more storage, faster processors, and a new controller design, the PlayStation 5 was named one of the best inventions of the year by Time magazine. Microsoft's Xbox Series X also offered better graphics and faster processing, making it comparable to the rival Sony system.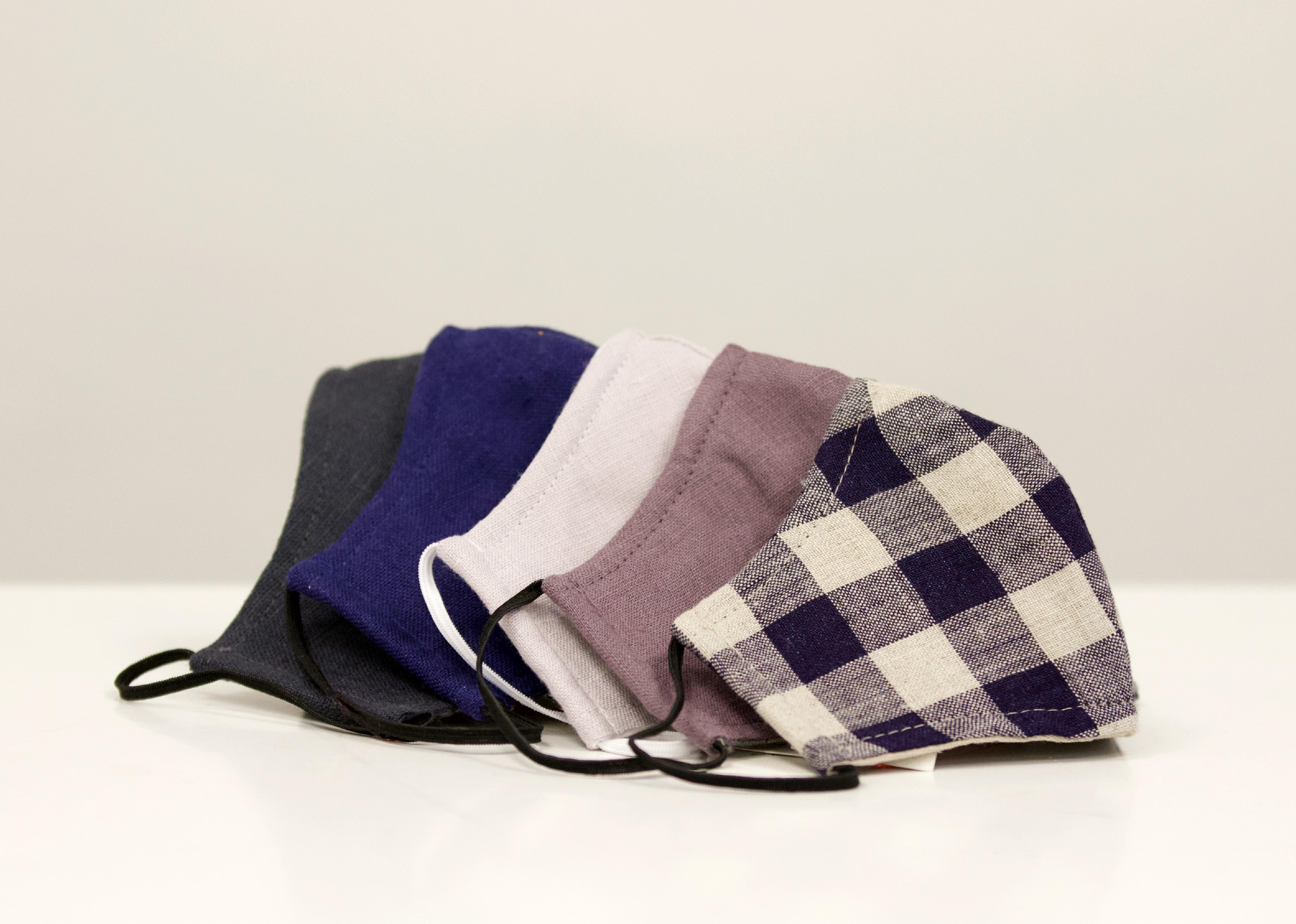 TOMAS GAUBYS // Shutterstock
2021: Happy Masks
Happy Masks grew out of necessity during the COVID-19 pandemic, created by a mother who wanted to both protect her children and meet the community need for quality protective gear. These face masks are breathable and reusable while blocking airborne particles as tiny as 0.3 microns. Happy Masks' special features have been recognized in the "best of" lists from Good Housekeeping and Refinery29.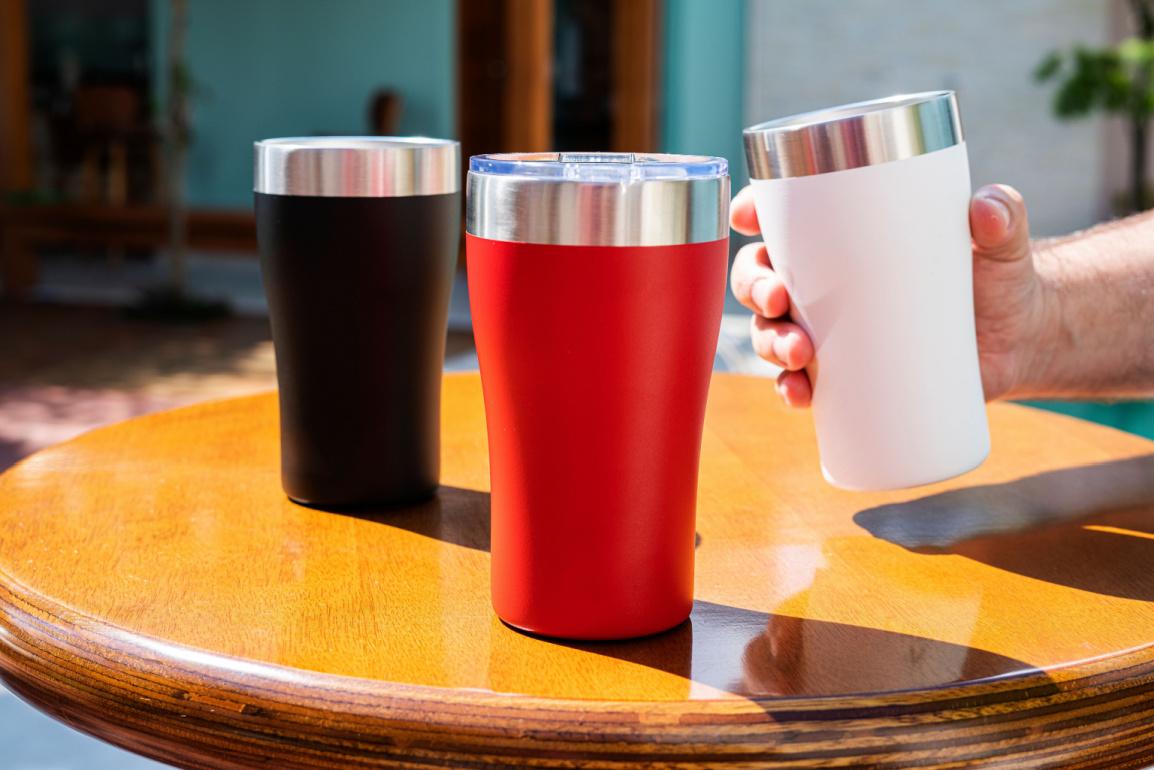 Gus Gan // Getty Images
2022: Stanley Tumbler
The Stanley brand became such a fad in 2022 that the Stanley Adventure Quencher— a 40-ounce reusable travel cup—was sold out for months. Every restock led to the same result, and this tumbler even boasted a waitlist of 150,000 people eager to get a cup that keeps drinks cold for up to 11 hours and hot for up to seven.
This story originally appeared on CouponBirds and was produced and
distributed in partnership with Stacker Studio.