How online and sports betting transformed after COVID-19
Published 8:30 pm Thursday, March 30, 2023

Canva
How online and sports betting transformed after COVID-19
Only a few years after professional sports shutdown due to COVID-19 in 2020, sports betting legalization continues taking over headlines in the United States. Many states navigate uncharted waters as they try to create policies to regulate the multibillion-dollar industry.
A bill is making its way through New York's senate which proposes to increase the number of online sports betting operators. The Empire State has generated over $900 million in revenue in its first full year allowing sports gambling. Ohio came down on advertisers who violated state rules, allowing sports gambling. And Massachusetts plans to launch online sports betting in March. They are also looking into more gambling advertising regulations.
For over 25 years, America outlawed wagering on sports due to the Professional and Amateur Sports Protection Act signed by President George Bush in 1992. New Jersey filed its first federal lawsuit in 2009 to strike it down. A lengthy legal battle ensued until it finally reached the Supreme Court. When the highest court in the land overturned the federal ban on sports betting in 2018, it opened the floodgates and allowed states to decide their own policies.
Only three states held legalized sports betting in 2018—Delaware, New Jersey, and Nevada. Despite a slowdown during the pandemic, 32 states and the District of Columbia allow some sort of sports wagering, according to Axios. Nineteen percent of U.S. adults bet on sports in 2021, according to a survey from Pew, and sports gambling has continued to expand despite the pandemic disrupting it. Missouri, Kentucky, and Hawaii all currently feature proposed state legislation favoring sports gambling.
OLBG tracked how online waging and sports betting as a whole has shifted after the onset of COVID-19 using research from across the internet. Sources include the American Gaming Association (AGA), the New York Times, Bloomberg, and other media sources.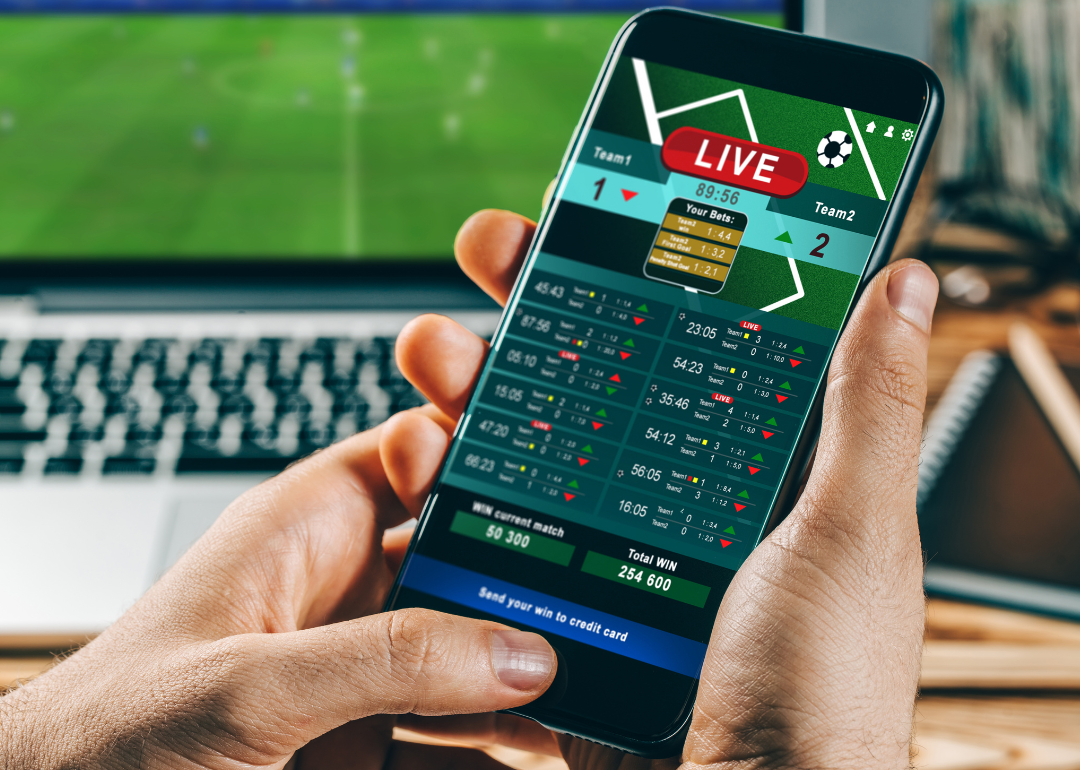 Canva
Online sports betting boomed during COVID-19
Professional sports completely shut down in March 2020 after COVID-19 numbers started spiraling in the States. Mobile and online gambling became the preferred method when sports returned in April 2020, according to a Bloomberg analysis of SportsHandle.com data.
Illinois, Indiana, Michigan, Nevada, New Jersey, and Pennsylvania registered far more mobile than retail bets in 2021.
Overall, U.S. commercial gaming revenue has continued to grow month-over-month since May 2020, of which online sports gaming was a huge part.
Online sports gambling, sometimes called iGaming, grew 36.3% year-over-year in November 2022, according to the AGA. Online gaming revenue stood at $4.54 billion for 2022 through the end of November that year. Those numbers should grow as more states legalize online sports wagering in 2023.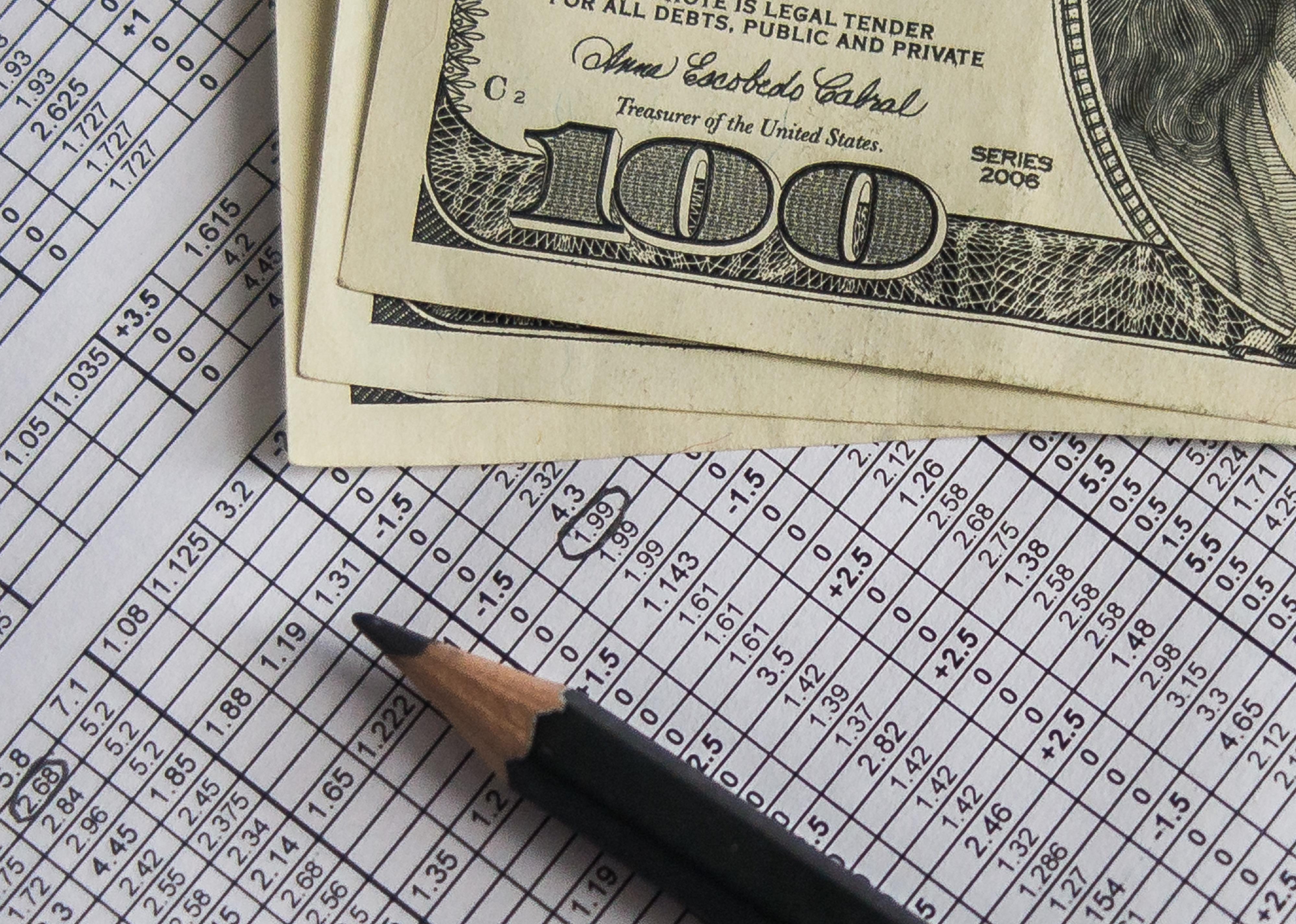 Irina Dainakova // Shutterstock
The rise in sports betting continues to bring big payouts
Payouts boomed in 2022. Sports bettors wagered $83.13 billion from January through the end of November, according to AGA. Sportsbooks generated $6.56 billion off those wagers, a 65% increase over 2021.
Many sports gambling revenue records got set in 2021, but those records were soon broken the following year. The industry has revived and has even expanded. New York led the charge with $16.7 billion wagered through mobile apps in its first year of legal mobile gambling. Sportsbooks in New York generated $1.4 billion off those wagers.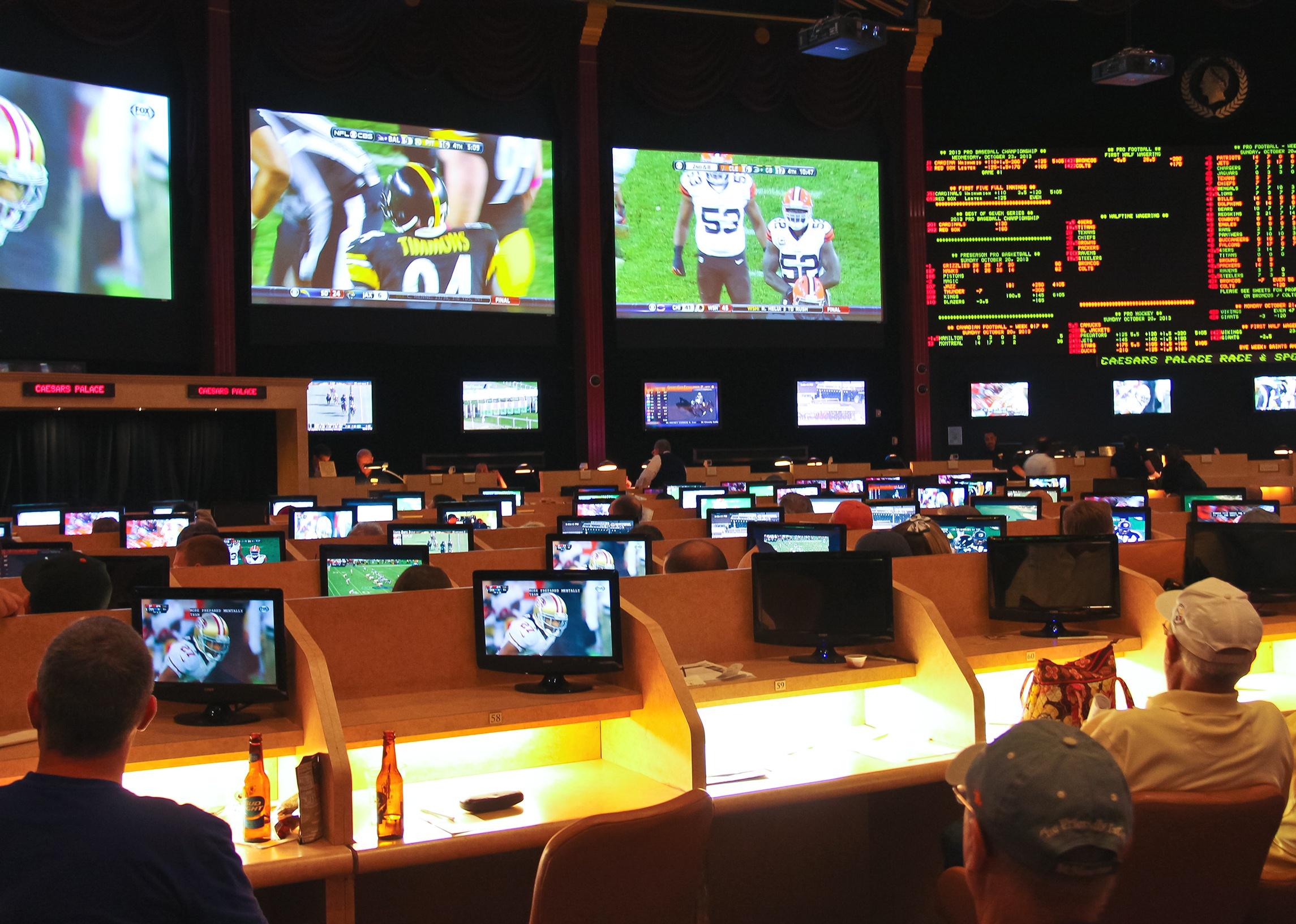 Nick_Nick // Shutterstock
More states legalized sports betting
States continue to look at sports gambling as a source of tax revenue.
Ohio and Michigan launched legalized sports betting in the first month of 2023. Louisiana, Maryland, Kansas, New York, and Arkansas all launched sports betting in 2022. Wyoming, Virginia, Tennessee, Nebraska, South Dakota, Connecticut, and Arizona rolled out various legalized sports wagering options in 2021.
Despite increased adaptation across the country, there are still a few holdouts: California, Texas, and Florida.
California introduced two sports betting propositions in 2022. Neither passed, but proponents are putting efforts to future bills in 2024.
In Texas, there is no active legislation for sports wagering. However, the Texas Sports Betting Alliance is trying to change that. Cowboys owner Jerry Jones has also endorsed sports betting coming to America's largest state, per the Legal Sports Report.
The picture in Florida is more complicated. The state legalized online sports betting in 2021, but a judge overturned it only a few weeks later, saying the compact with the Seminole tribe violated the state constitution and federal Indian gambling law. As of now, Florida's sports gambling future remains murky.
These three are some of the biggest states in terms of people and professional teams. Should those states legalize sports betting, it could unlock billions in tax revenue.
Nebraska and Maine have legalized sports betting but have yet to iron out the infrastructure to go along with it.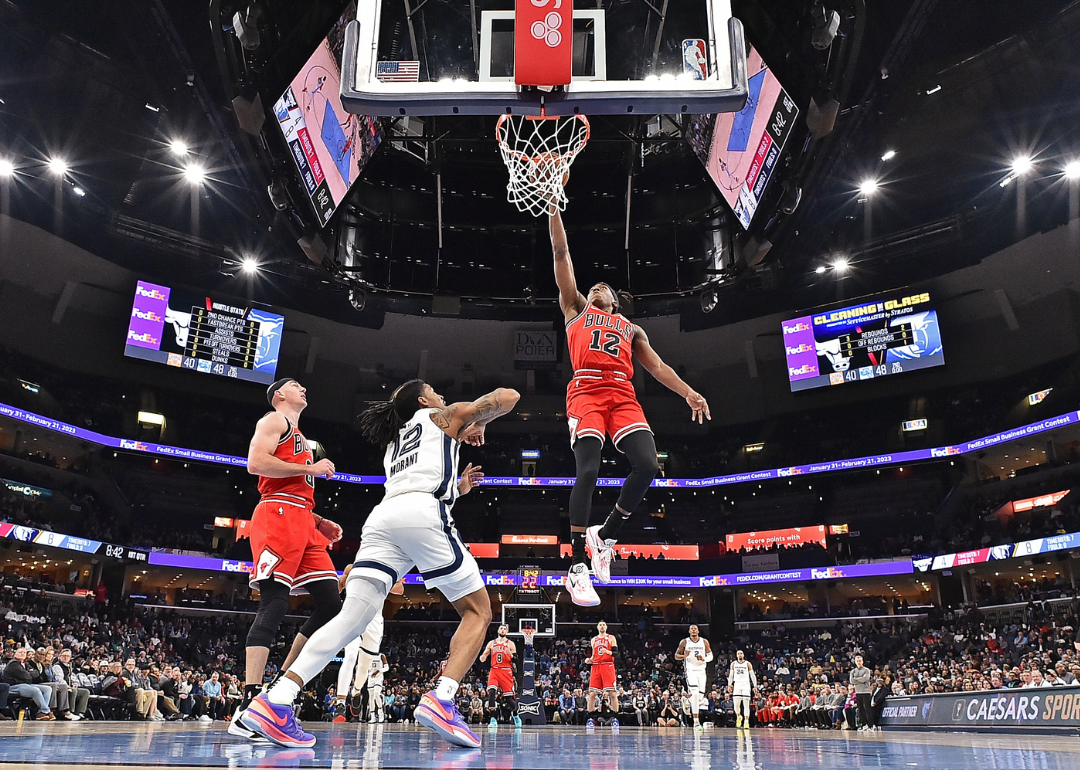 Justin Ford // Getty Images
Pro leagues and sports betting partnerships exploded
As states continue to legalize sports betting, teams from the major American sports leagues rolled out partnerships with gambling companies after COVID-19 regulations allowed them to resume games. Some announced major partnerships with sportsbooks after the height of the COVID-19 pandemic.
The NBA's Chicago Bulls, Phoenix Suns, and Washington Wizards all have sportsbooks in their homes. The Cleveland Cavaliers opened on January 2023. MLB and NFL teams also launched agreements in 2021, allowing partners to buy select advertising opportunities.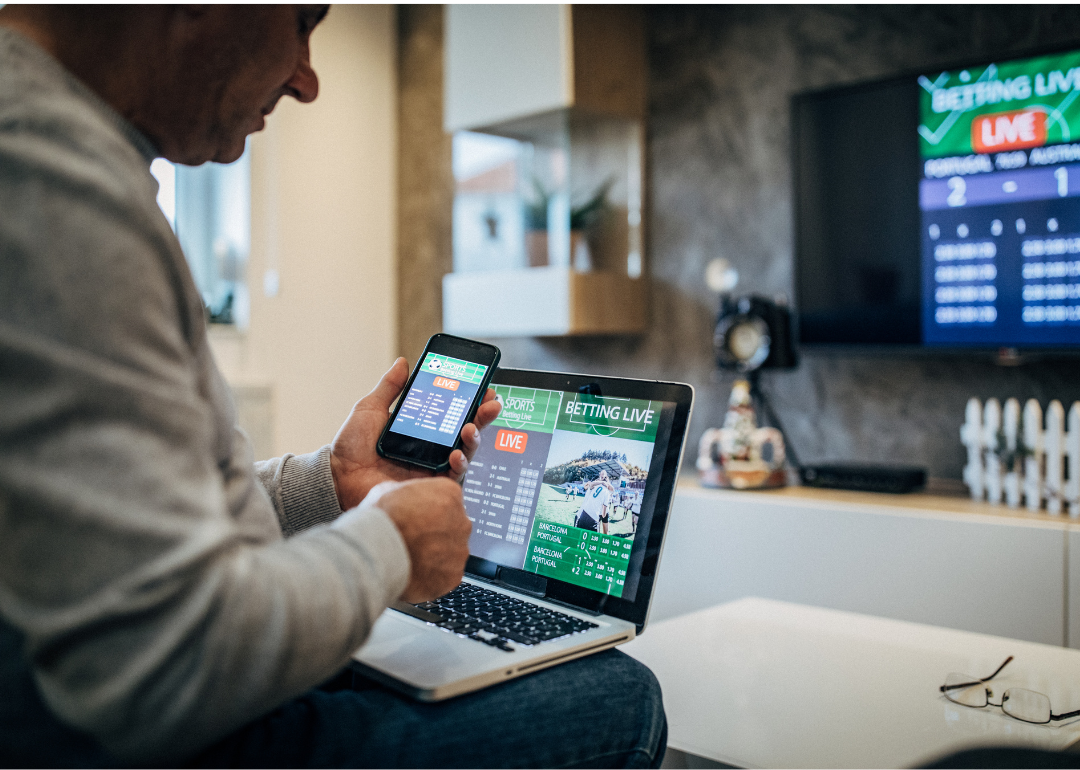 Canva
Sports media embraced sports betting
Sports media leaned into gambling advertising, too, after the beginning of the COVID-19 pandemic. Fox Corporation and ESPN both own stakes in online betting sites.
The flip side also holds. Gambling companies have seen the potential of media to further their profits. The Washington Post and Boston Globe, for example, began publishing sports betting odds and analyses in 2022. Other sites like Sports Illustrated have licensed their brands to sportsbooks.
This story originally appeared on OLBG and was produced and
distributed in partnership with Stacker Studio.