20 celebrities who follow plant-based diets
Published 7:45 pm Wednesday, April 5, 2023

Emma McIntyre/Getty Images
20 celebrities who follow plant-based diets
It seems like everyone wants to go plant-based these days—and for good reason. Plant-based eating has been linked to many significant health benefits, including lower blood pressure, body mass index, blood cholesterol, blood glucose levels, lower chronic disease risk, and more. As of April 2021, the plant-based food industry was worth $7.4 billion, with retail sales expected to increase drastically. And it seems many celebrities are starting to take the hint.
Depending on who you ask, "plant-based" is a different way of saying vegan—meaning the consumer strictly and only eats foods that are derived from plants—or it means consumers avoid foods that aren't from plants. While some plant-based eaters carry the title loosely, allowing themselves the occasional dairy, meat, or other animal-derived product, others are stricter in their dieting practice—including notable famous people. Some of your favorite musicians, actors, directors, athletes, and even fashion designers are passionate about following a vegan lifestyle for various reasons. Not just for personal health, but also for other significant reasons, like animal rights and climate change.
So which stars are known for following a plant-based diet on a day-to-day basis? Thistle compiled a list of 20 celebrities who eat plant-based diets based on their recent media interviews, cookbooks, television shows, and documentaries.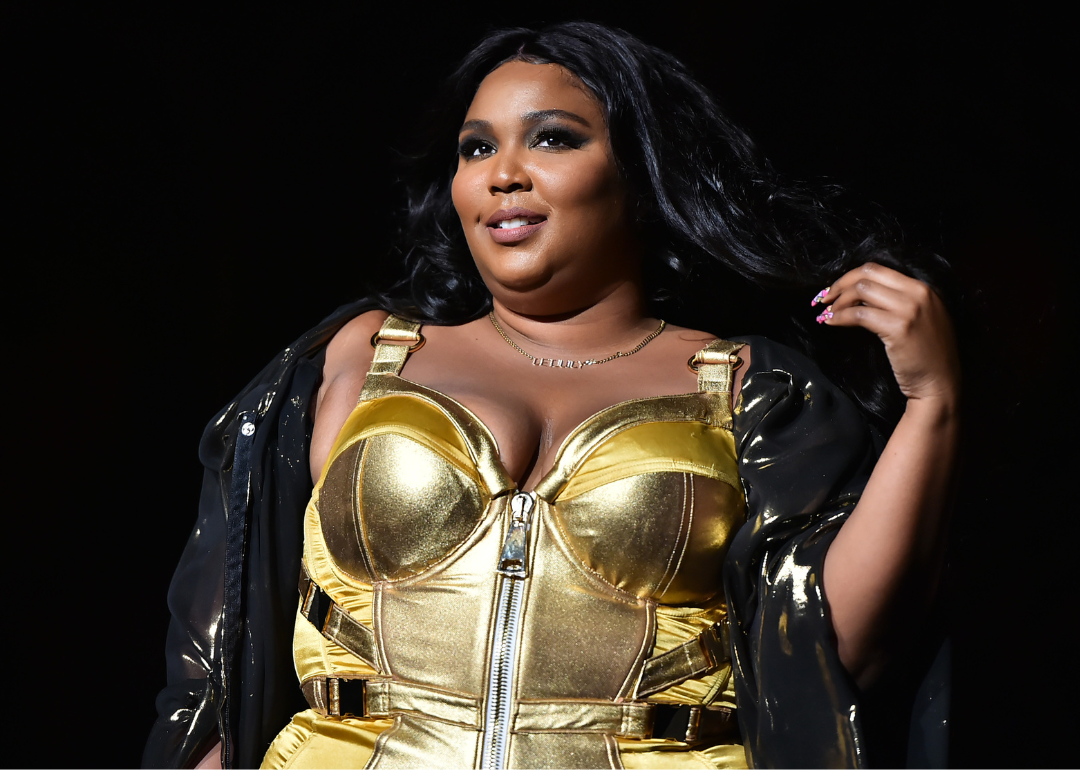 Theo Wargo/Getty Images)
Lizzo
Lizzo is not only outspoken about body positivity, but she is also one of the most vocal vegans online. Lizzo transitioned to a plant-based diet in 2020 and has been sharing her vegan journey online with her followers ever since. Particularly, over on TikTok, she shares videos of herself making delicious vegan foods like vegan Jamaican spicy beef patties and Brussels nachos. "I'm not a vegan to lose weight, I just feel better when I eat plants," she said in a 2022 interview with Vanity Fair.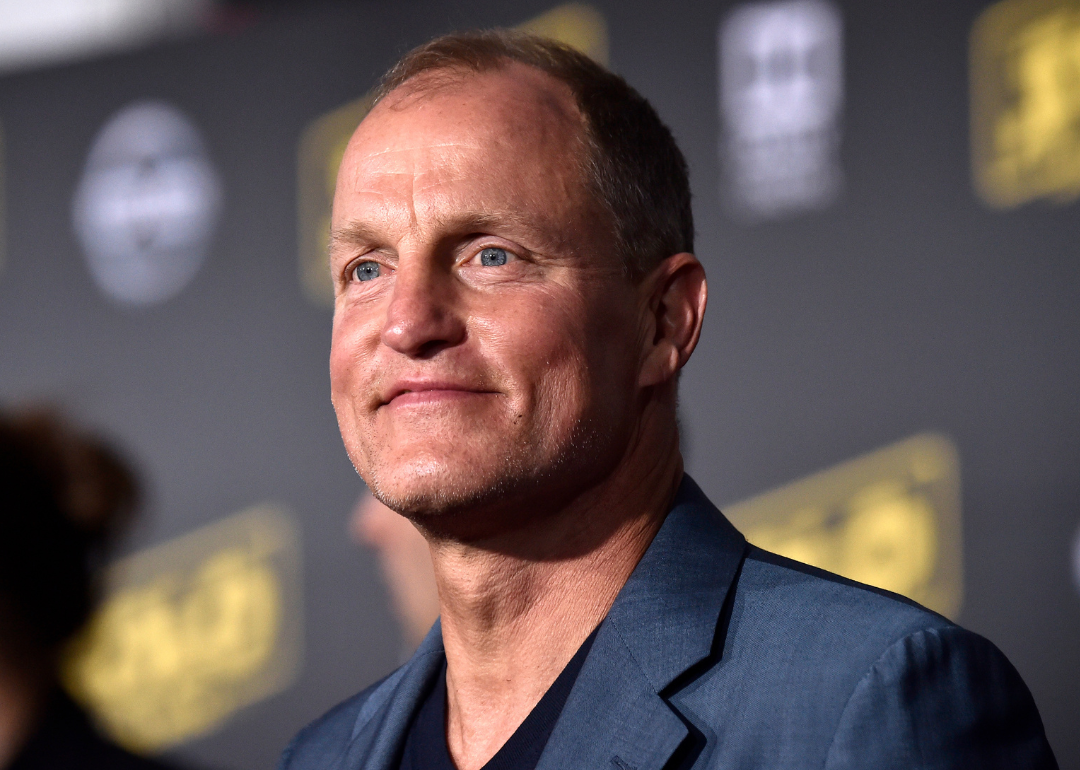 Frazer Harrison/Getty Images
Woody Harrelson
Over 30 years into his vegan journey, Woody Harrelson has been following a plant-based diet for health and moral reasons, according to an interview with PETA. "I don't want to be a part of the exploitation of animals," he said. "It's not just about me not eating meat; it's about not using animals for any purpose."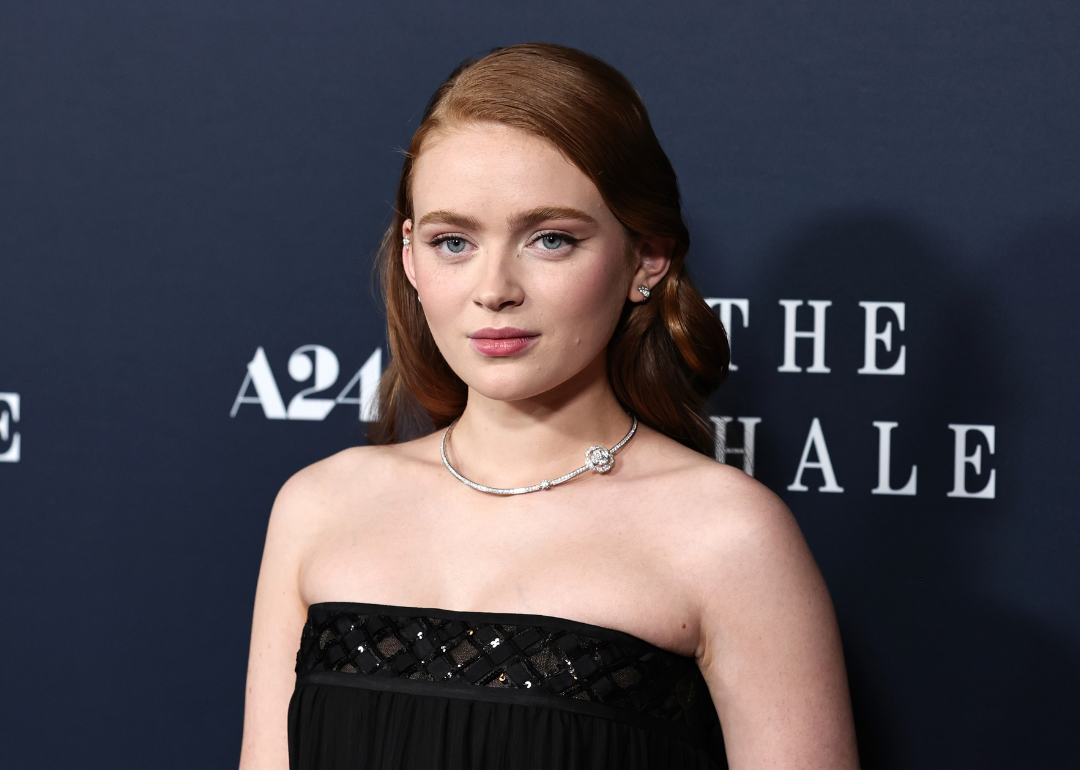 Jamie McCarthy/Getty Images
Sadie Sink
Inspired by Woody Harrelson after they worked together on the film "Glass Castle," Sadie Sink said in an interview with Glamour that she switched to a plant-based diet when she turned 14. "I had a lot of great vegan influences in my life, and was really inspired to try it out myself," Sink told the outlet. "I think everyone should consider it. It can be pretty intimidating at first, but just take it day by day. Every little choice counts!"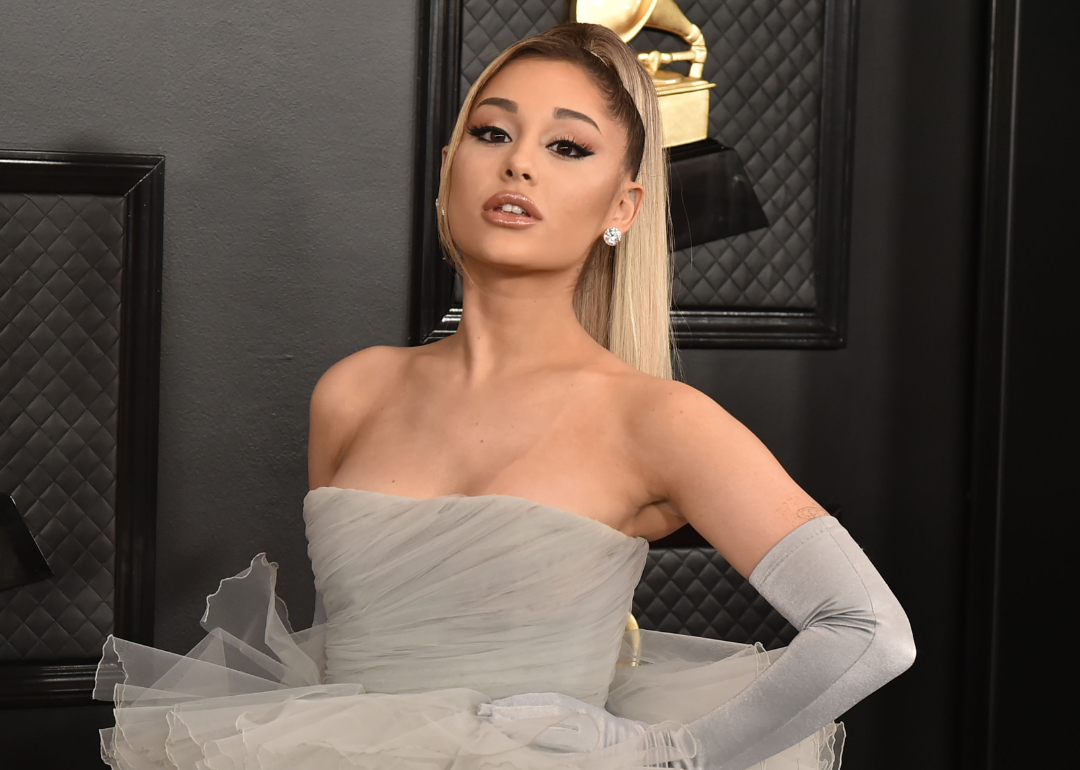 David Crotty/Patrick McMullan via Getty Images
Ariana Grande
"I love animals more than I love most people," Ariana Grande told The Mirror in 2013, adding that she's a "firm believer" in following a plant-based, whole-food diet—specifically for the ways plant-based eating has been linked to a longer life and improved mental health. However, when it comes to dining out, Grande does admit ordering can feel a bit tricky sometimes. "But I just stick to what I know – veggies, fruit and salad – then when I get home I'll have something else."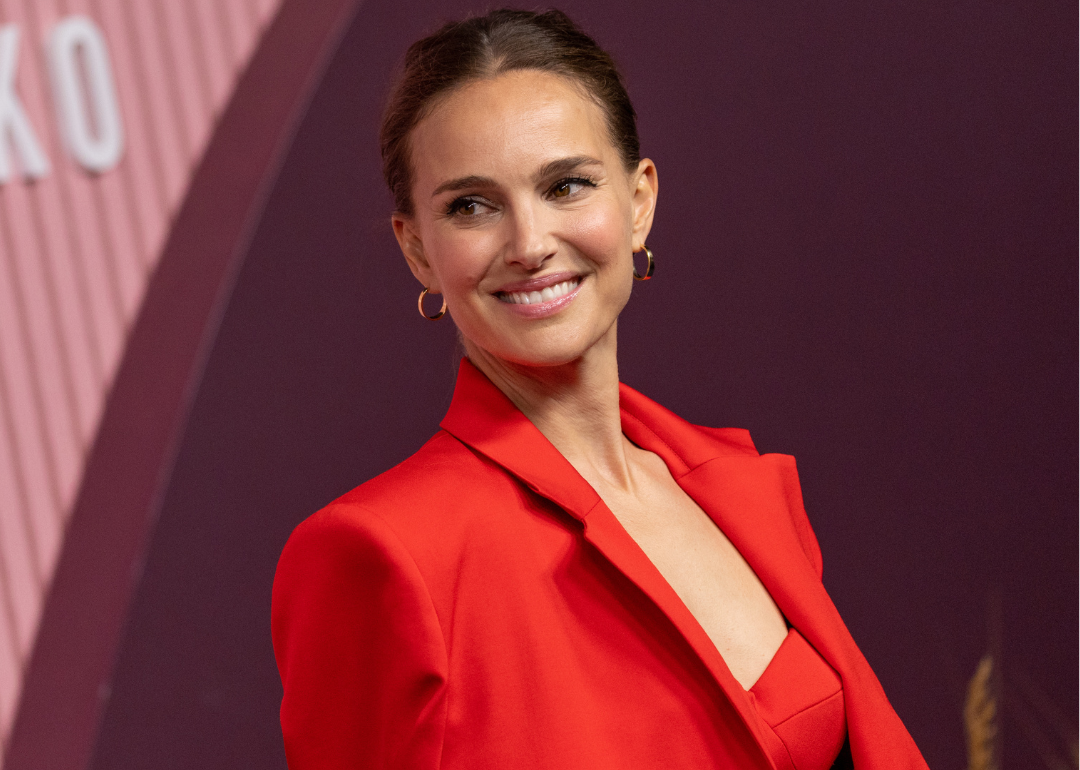 Emma McIntyre/WireImage via Getty Images
Natalie Portman
Known for her iconic roles as Padmé Amidala in "Star Wars" and Jane Foster in Marvel's "Thor," Natalie Portman is also well known for being a plant-based eater. After deciding to go vegetarian when she was 9, Portman went fully vegan in 2011 after reading "Eating Animals" by Jonathan Safran Foer, which focuses on animal rights.
It even seems her co-stars are on board with supporting Portman's plant-based eating lifestyle; in an interview with Capital FM, Portman admitted that her "Thor" co-star Chris Hemsworth wouldn't eat meat on the days they'd have kissing scenes. "And he eats meat like every half hour," Portman explained. "That was so thoughtful."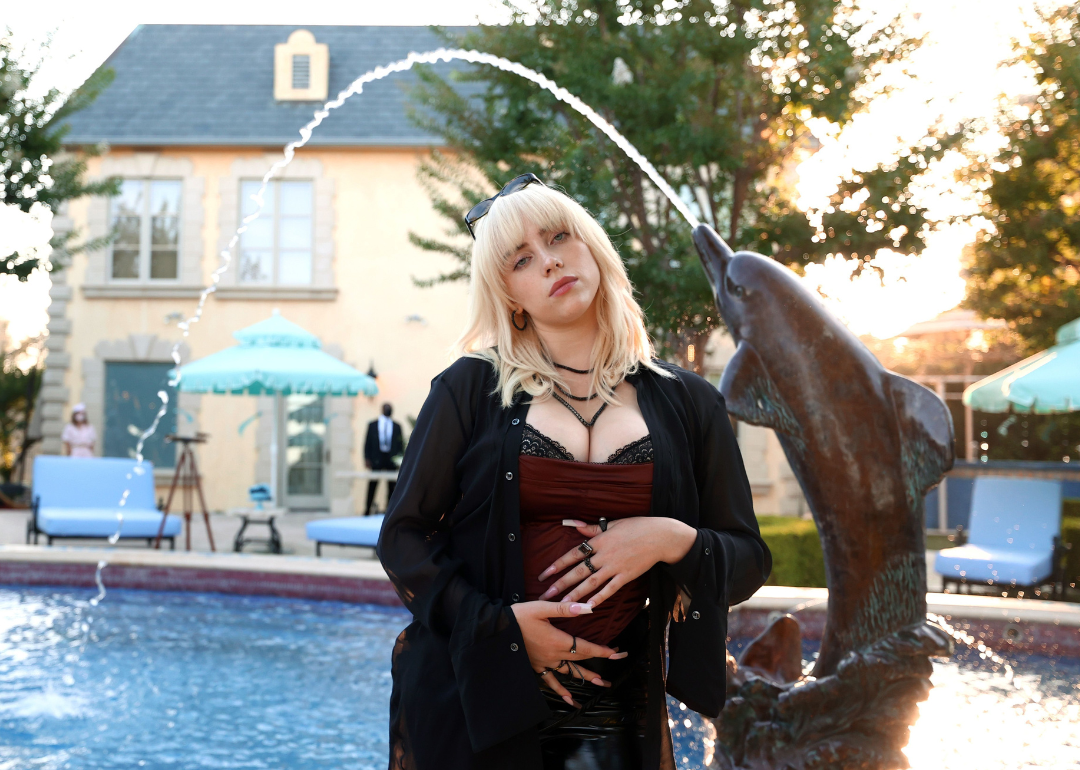 Matt Winkelmeyer/Getty Images for Spotify
Billie Eilish
After being raised vegetarian, pop star Billie Eilish told her followers on Instagram that she transitioned to a plant-based diet when she was 12. "Once I learned about how animals are treated in our industrial food system, I didn't want any part of it," she said via Instagram. Her particular desire for plant-based eating is focused not just on animal rights but also on climate change. "Shifting our diets towards more plant-based foods can have a major impact on climate change," she told her Instagram followers.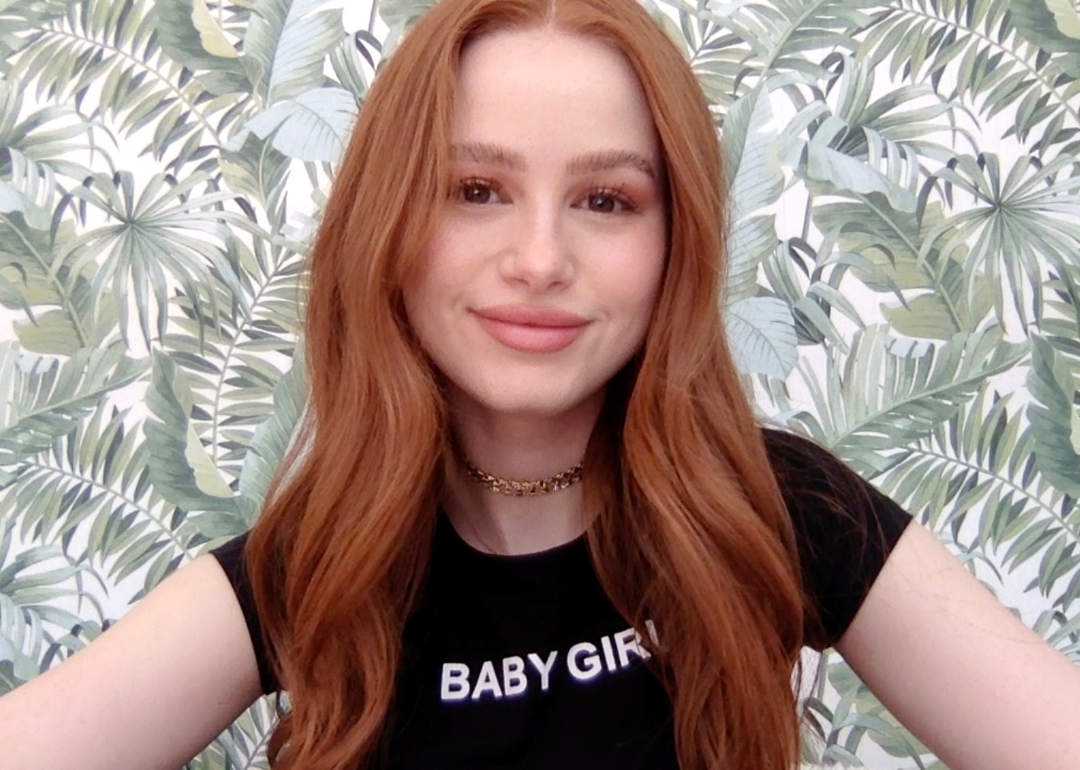 Getty Images/Getty Images for SHEIN
Madelaine Petsch
While Madelaine Petsch may be famously known for her role as Cheryl Blossom on the popular television show "Riverdale," Petsch was also an executive producer of the documentary "Meat Me Halfway," which works to create common ground about plant-based eating to the American dinner table, which heavily relies on meat-centric meals. "I've been plant-based my whole life," Petsch said in a 2018 interview with People. "Being vegan keeps my body fueled and running smoothly."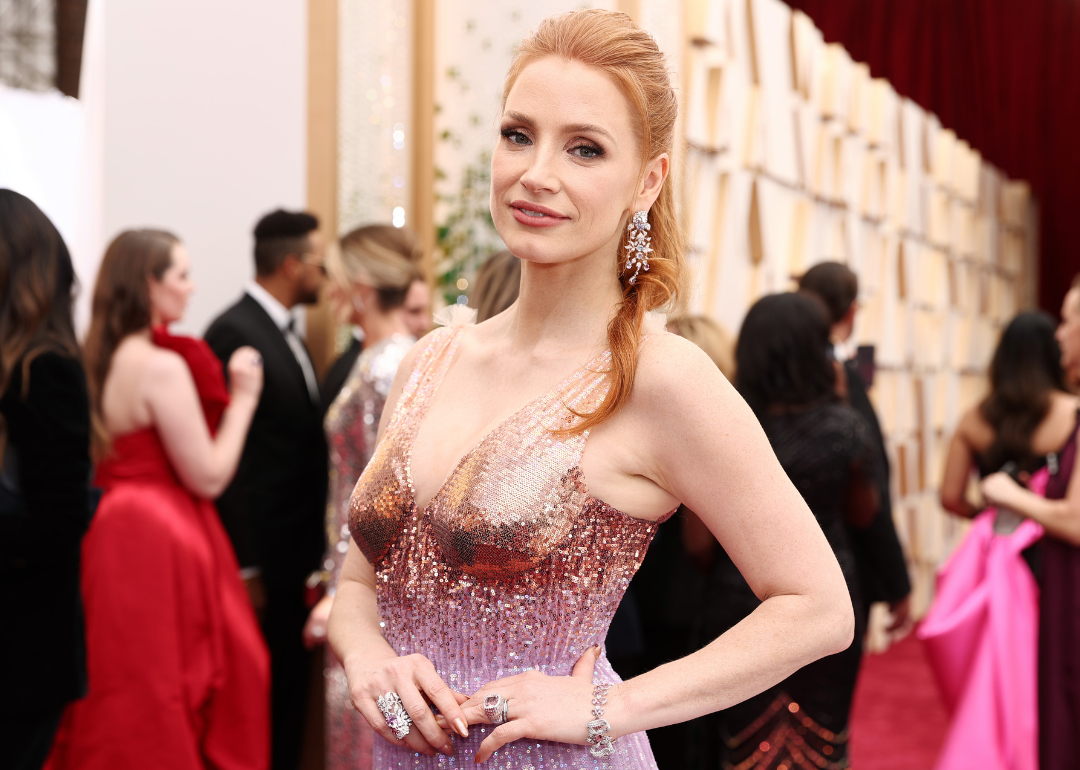 Emma McIntyre/Getty Images
Jessica Chastain
After starting out as a vegetarian, actor Jessica Chastain decided to go vegan for health-related reasons—particularly high blood cholesterol. Instead of taking medication, Chastain changed her diet to lower her levels.
After trying a two-week vegan delivery program, Chastain said in a 2017 interview with W magazine that she had "more energy than I've ever had in my life." And after switching back to her normal eating patterns, the stark difference in how she felt encouraged her to go vegan for good. "Being vegan was not anything I ever wanted to be," she said. "I just really was listening to what my body was telling me."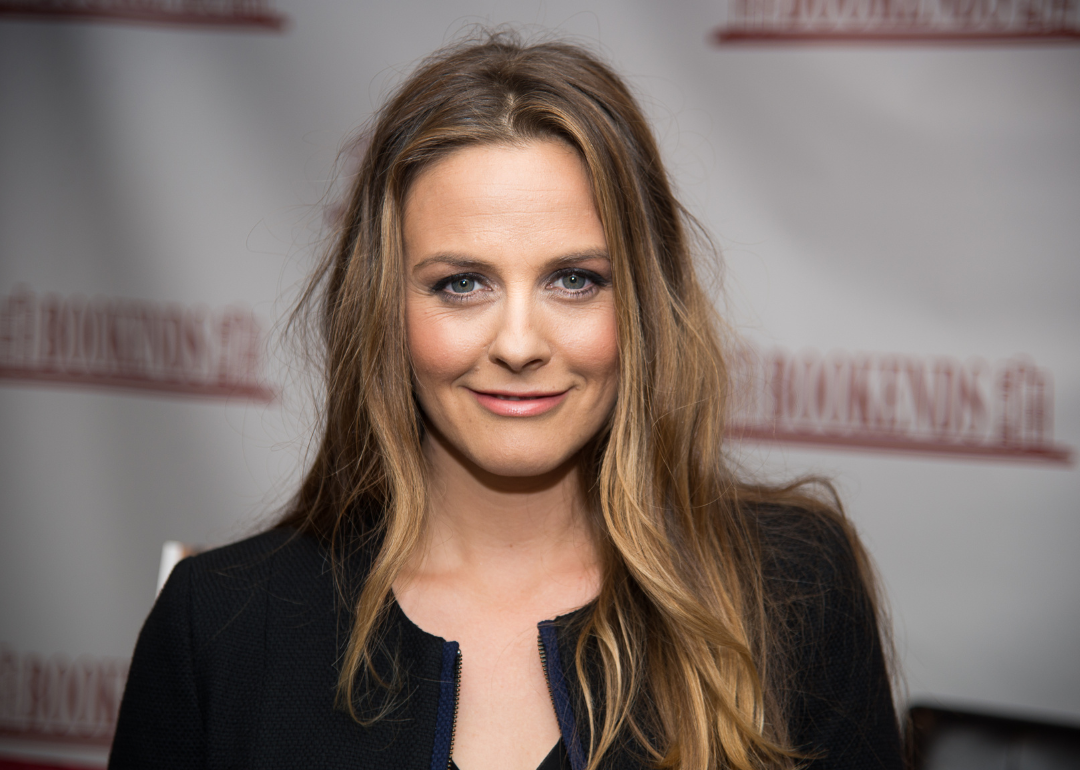 Dave Kotinsky/Getty Images
Alicia Silverstone
Famous for her role as Cher in the iconic '90s film "Clueless," Alicia Silverstone said "as if!" to being a vegetarian and decided to switch to plant-based eating in 1998. Since then, Silverstone has been an active animal rights and food activist, publishing two books about veganism—"The Kind Diet: A Simple Guide to Feeling Great, Losing Weight, and Saving the Planet" and "The Kind Mama." "I always bring everything back to diet," she said in a New York Times interview. "When I don't eat well, I don't feel well, and then my moods go all over the place."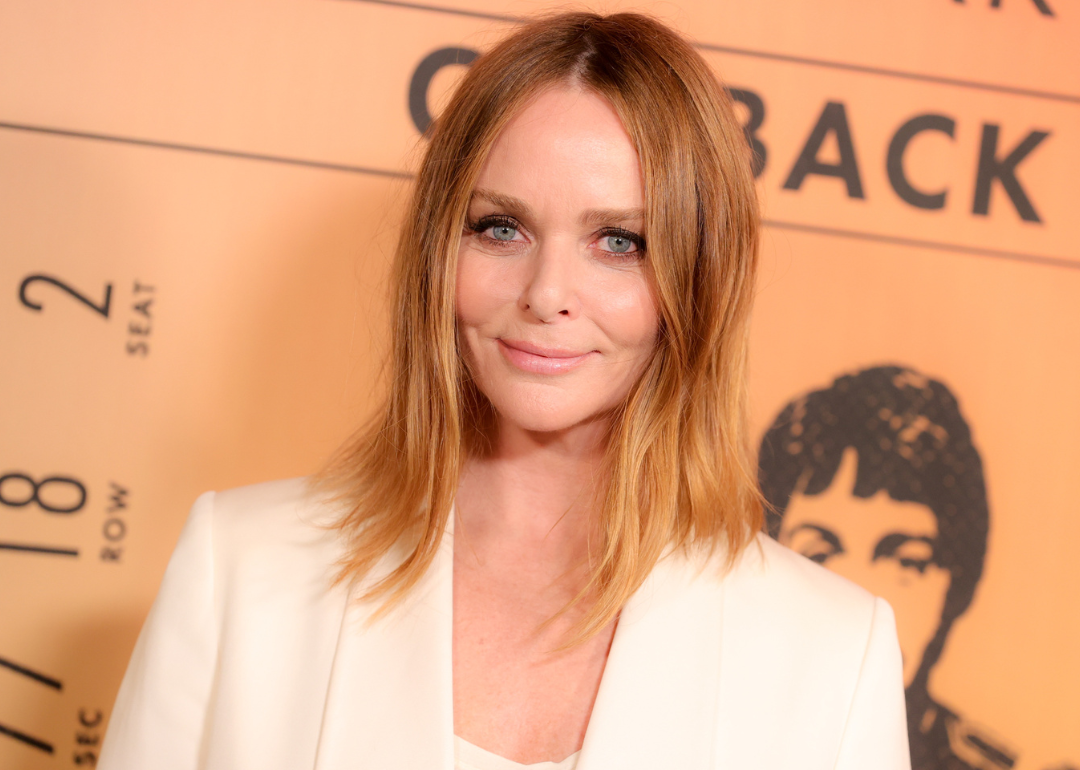 Rich Fury/Getty Images
Stella McCartney
Influenced by her parents, especially her mother, Linda, who was an outspoken vegan and has a line of vegan foods named after her, Stella McCartney has been an outspoken vegan for over 20 years. Along with her food choices, McCartney is also passionate about creating luxury fashion with vegan products. Speaking to Vogue in 2019, she said, "[Real leather] kills animals, which no one seems to want to talk about anymore."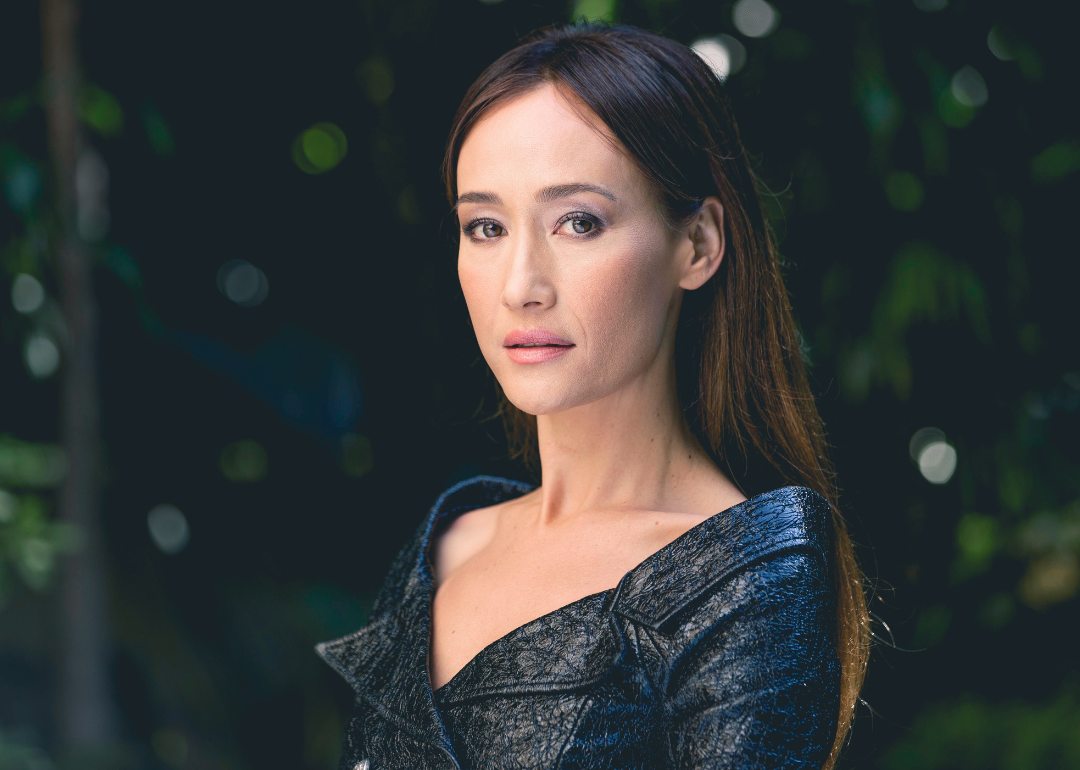 Rich Polk/Getty Images for IMDb)
Maggie Q
Margaret Denise Quigley—more famously known as Maggie Q—is an actor, passionate animal rights activist, and a plant-based eater of over 20 years. "When I [gave up meat], my convictions were rooted in animal cruelty and environmental impact," she said in an interview with The Beet. "That's why I gave up meat. Because it wasn't about me and vanity and health, my convictions were very strong."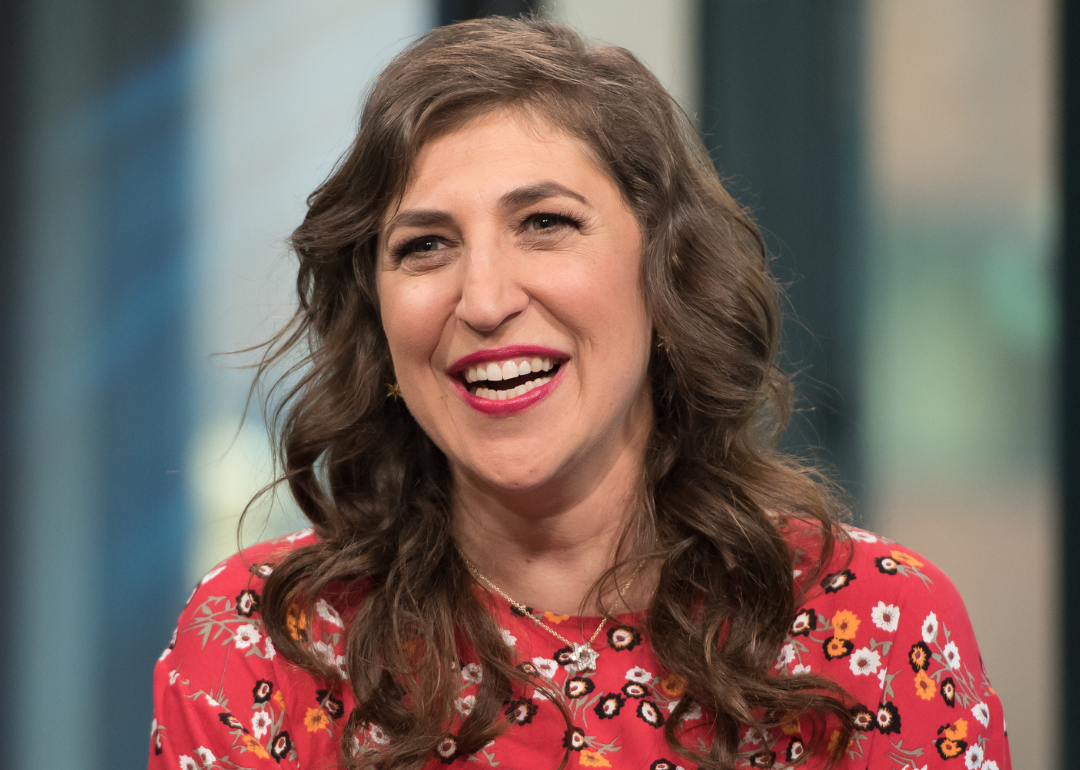 Mike Pont/WireImage // Getty Images
Mayim Bialik
You probably know actor Mayim Bialik for her recurring role on "The Big Bang Theory," or her stint as the host of "Jeopardy!," but Bialik is also an outspoken vegan who not only cites animal rights as a reason for her going plant-based, but human rights as well. "We produce economically efficient food, but the question is, at what cost?" Bialik said in a 2016 YouTube video.
"Look how quickly we are to ignore the humans that work in the factories who produce the food that we put on our plates," added Bialik, referring to the sometimes cruel conditions and environments people are made to work under—enduring safety risks, not paying workers a fair wage, and compromising people's civil rights, among other injustices.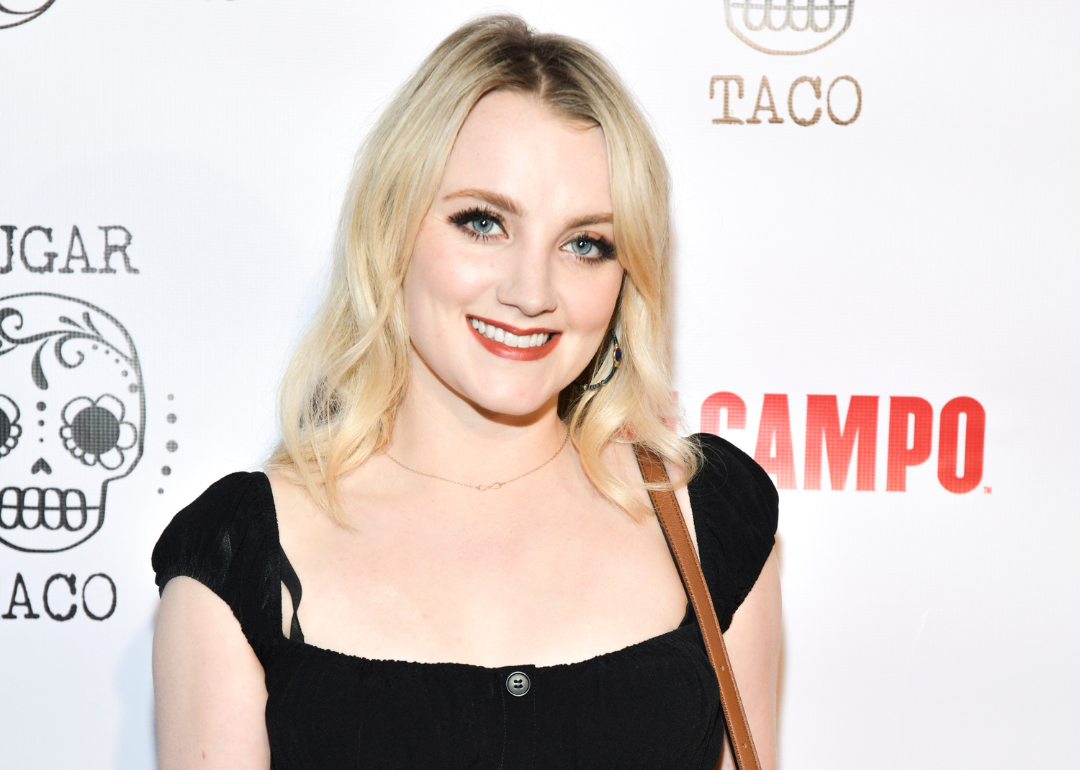 Rodin Eckenroth/Getty Images
Evanna Lynch
"Harry Potter" actor Evanna Lynch is also a candid vegan and even hosted a vegan podcast called "The Chickpeeps." Her decision to go vegan in 2014 was also thanks to the book "Eating Animals," which opened her eyes to the true nature of meat, egg, and dairy production.
"We live in a society that wants you to forget about the mass slaughter and enslavement of animals and will do everything to make you feel strange for objecting to those things," she said in an interview with the Vegetarian Society. "So you have to hang on to your core reasons for being veggie and remember your truth because you will encounter naysayers or people who mock this lifestyle."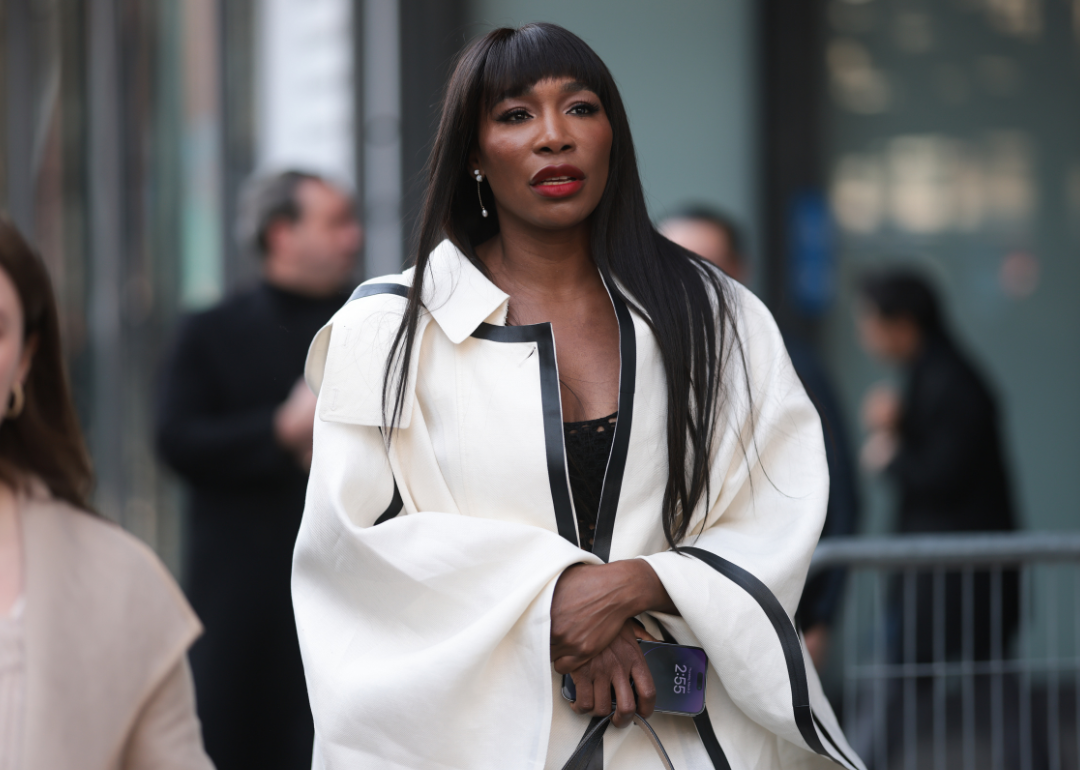 Jeremy Moeller/Getty Images
Venus Williams
After Venus Williams was diagnosed with an autoimmune disease, the famous tennis player decided to switch to a plant-based diet as a way to take care of herself and her athletic performance. "Once I started, I fell in love with the concept of fueling your body in the best way possible," she told Health. "Not only does it help me on the court, but I feel like I'm doing the right thing for me."
However, Williams is all about keeping things balanced and encourages leaving room for "fun" to motivate you to reach your plant-based eating goals. "[Eating vegan] doesn't mean you have to be perfect because you do have to have a little fun," she said. "But when you're doing the right things, and you're eating plants, and you're eating live foods, it helps you in your life. I think you feel more energized, and you feel more positive."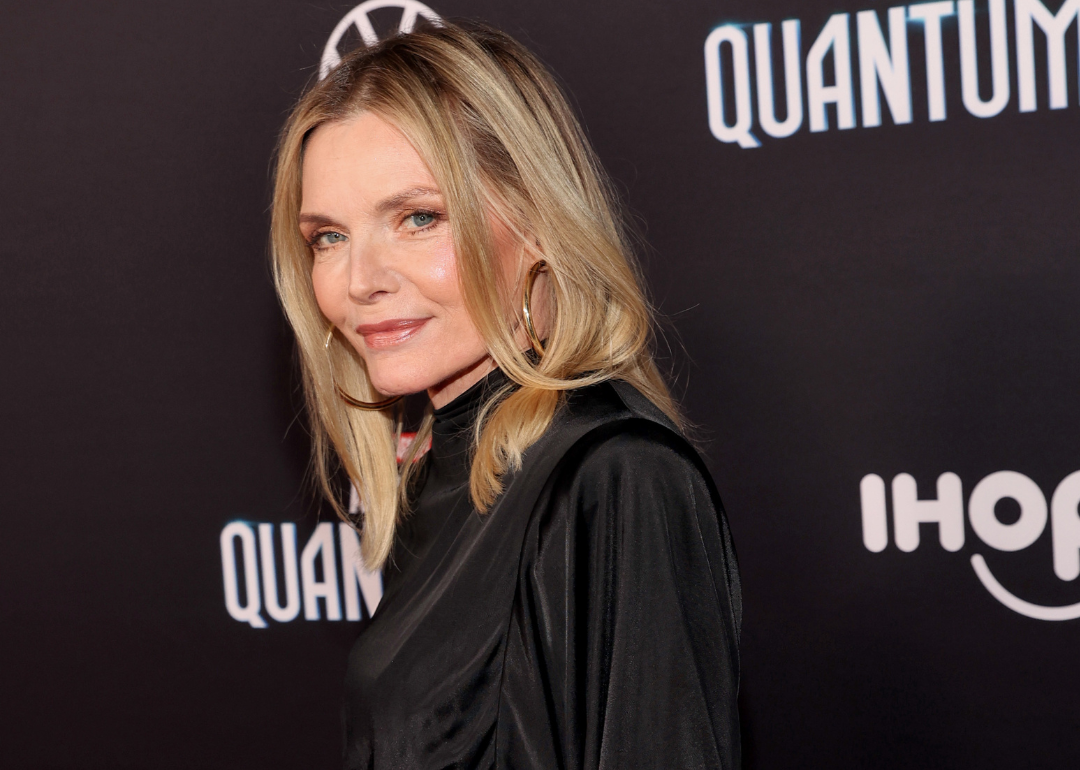 Jesse Grant/Getty Images for Disney
Michelle Pfeiffer
Inspired by many documentaries touting the health benefits of plant-based eating, actor Michelle Pfeiffer convinced herself to go vegan after some extensive research.
In an interview with Urbanette Magazine, Pfieffer credited going plant-based for how amazing she looks at her age. "Eating a vegan diet — it's just so much healthier — and you avoid a lot of toxins that could age your skin and your body," she said. "I really noticed a difference in my skin not too long after switching to fully vegan."
While she admits that vanity was her reasoning at first, Pfieffer has switched her perspective to health and longevity.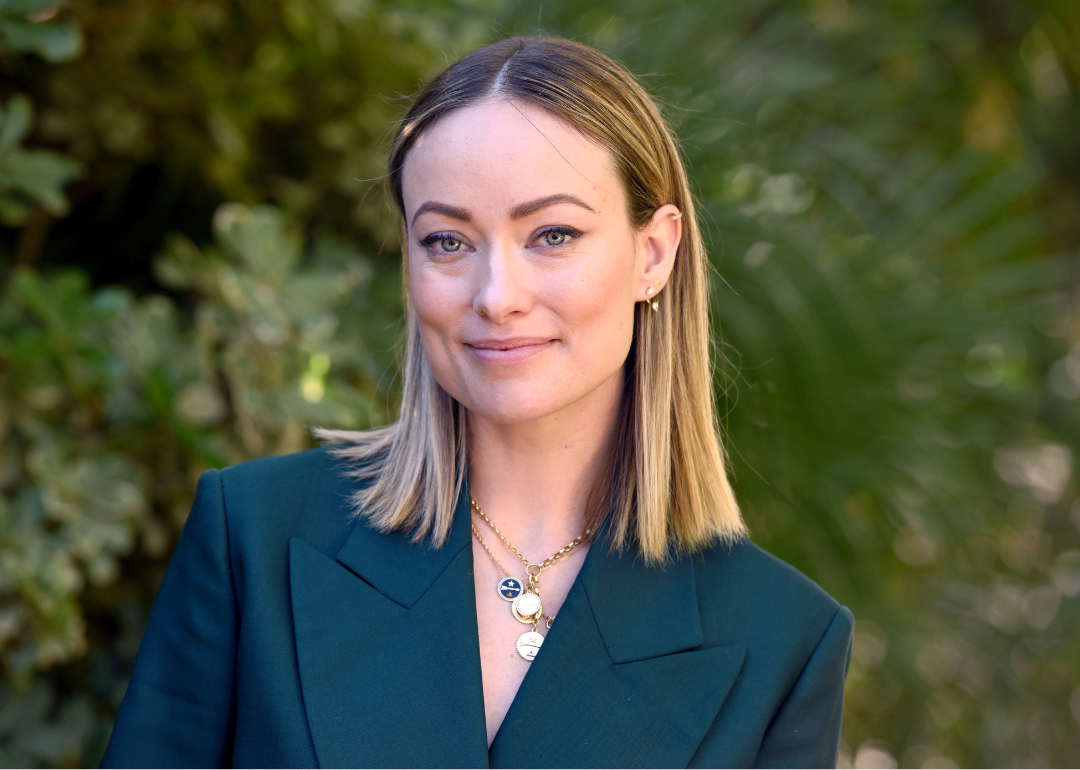 Vivien Killilea/Getty Images for Palm Springs International Film Festival
Olivia Wilde
Actor-director Olivia Wilde is vocal about animal rights and safety but also says going plant-based is why she glows from the inside out. "Beyond my desire to boycott the torture factories, I am also way happier when I eat a plant-based diet, and I feel about a thousand times more energetic," Wilde said in an interview with PETA, which crowned her as one of the sexiest vegetarian celebrities in 2010.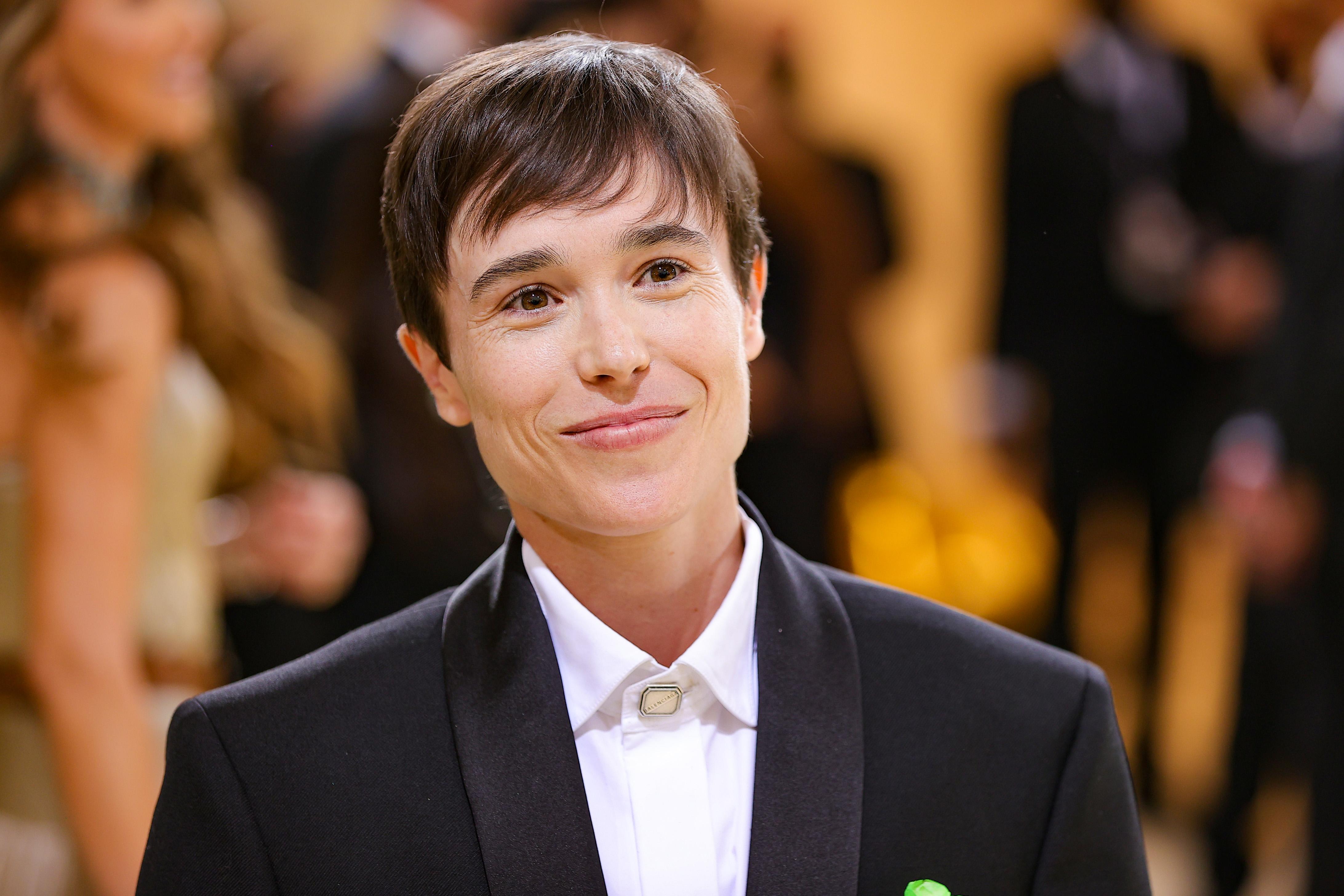 Theo Wargo/Getty Images
Elliot Page
Famously known for his current role as Viktor Hargreeves on "The Umbrella Academy," Elliot Page has been a vegan for over a decade and a very proud animal rights activist. PETA also crowned Page as the world's sexiest vegan in 2014.
In 2011, he tweeted about his confusion surrounding why vegans are made fun of for their decision to go plant-based, questioning why the "inhumane factory farming process regards animals and the natural world merely as commodities to be exploited."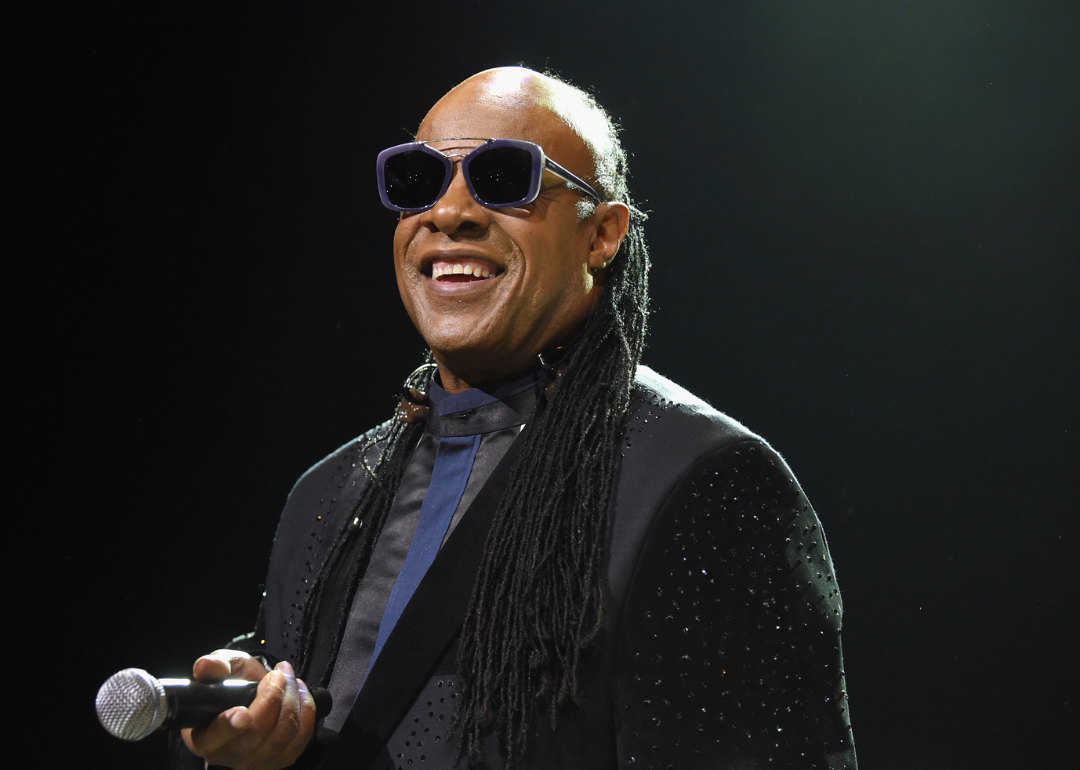 Emma McIntyre/Getty Images for The Art of Elysium
Stevie Wonder
During an interview with AOL in 2016, Stevie Wonder admitted he had been following a vegan diet for over two years. "That's helped my already good-looking self," he said. "I think that eating healthy is important."
His reasoning was both for his health, as well as environmental purposes: "We have to be about making our planet more greener, the urban areas more sustainable for the children. We can't just talk about it, we have to be about it."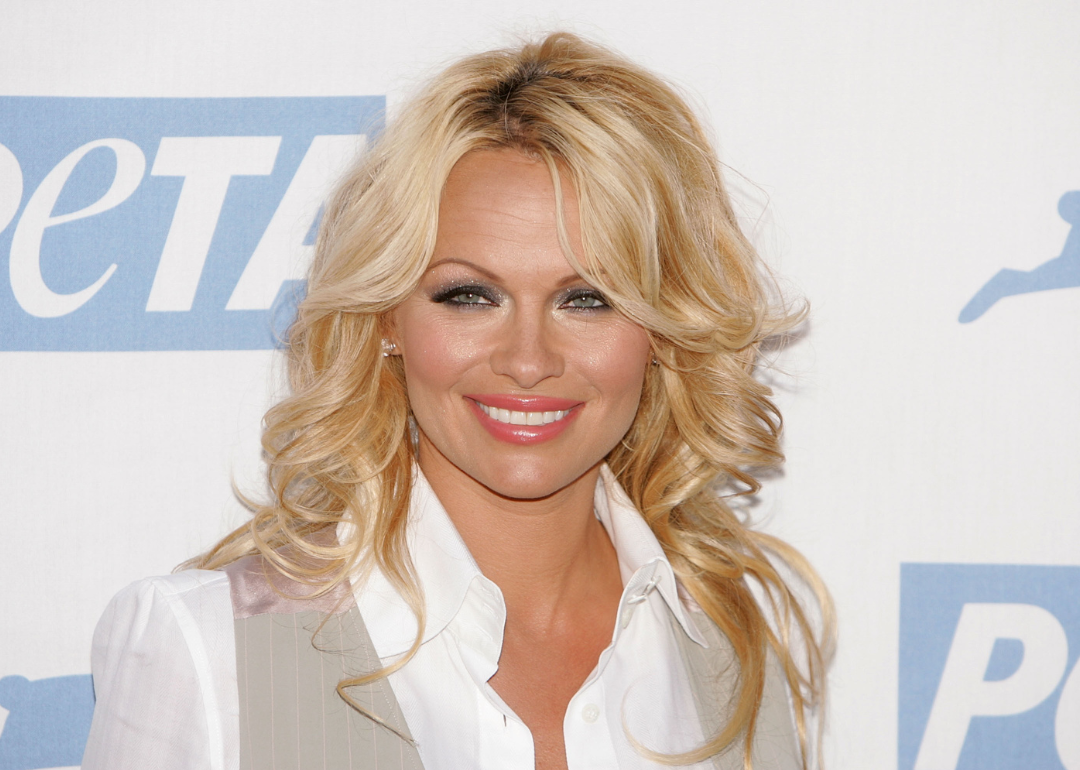 Kevin Winter/Getty Images
Pamela Anderson
After following a vegan diet for over 30 years, Pamela Anderson is set to star in her own cooking show where she will invite various guest chefs to cook plant-based recipes with her on camera. The show is set to air on Food Network Canada in 2024.
However, in an essay she wrote for The Guardian in 2018, Anderson did refer to herself as a "naughty vegan," meaning she isn't so strict with it all the time. "I eat croissants. I do the best I can, but I'm not a dictator," she wrote. "It's a radical choice to be vegan, so I'm not so strict."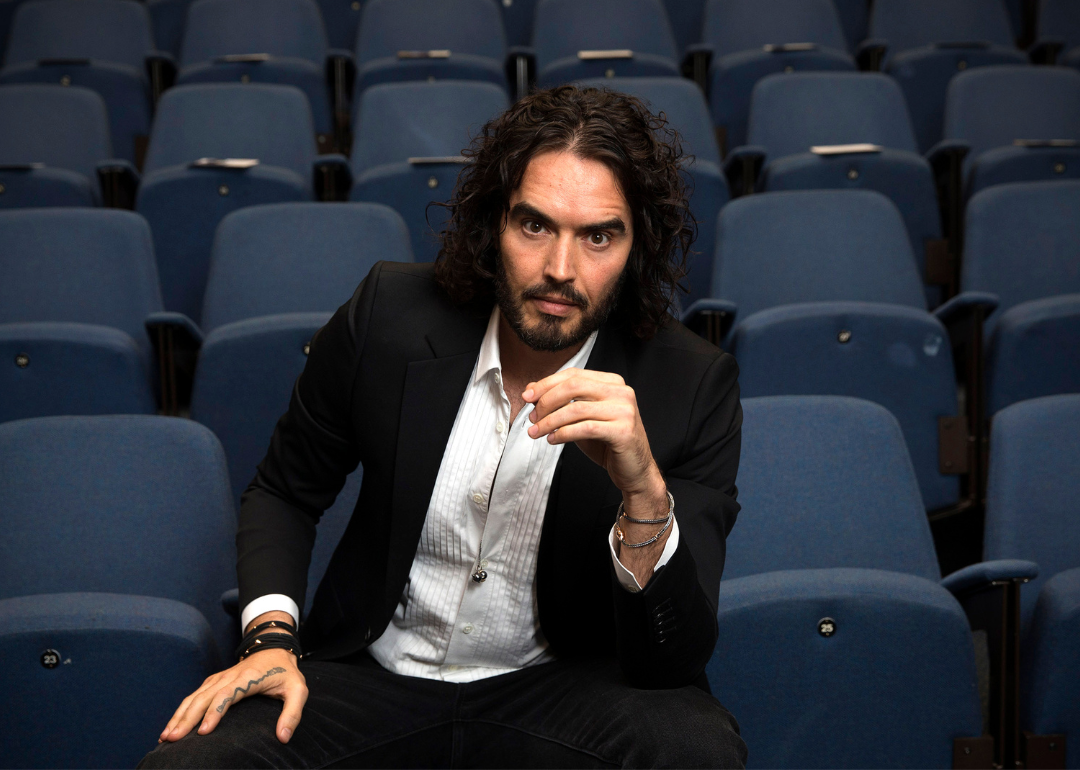 Carl Court/Getty Images
Russell Brand
After being influenced by the 2017 documentary "What the Health," Russell Brand switched to a plant-based diet for health purposes. Brand is so passionate about veganism that rumor has it he's converting an Oxfordshire pub into a vegan restaurant. He hopes his desire to follow a plant-based diet will someday inspire his kids to do the same.
"My daughters are vegetarian. My wife isn't. I'm vegan," Brand tweeted back in 2019. "When they are old enough I'll explain to them the reality of meat and dairy production as I see it and they can choose for themselves."
This story originally appeared on Thistle and was produced and
distributed in partnership with Stacker Studio.