How much tax preparers earn in each state
Published 8:15 pm Wednesday, April 5, 2023

Canva
How much tax preparers earn in each state
Tax season is upon us, and while it's certainly a stressful time for all Americans, tax preparers are in the busiest part of their year.
It's a difficult job requiring top-notch organization, attention to detail, and familiarity with computer programs. According to the Bureau of Labor Statistics, 83,000 tax preparers nationwide earn a median salary of $46,290.
Median wages vary significantly by state, so if you're considering pursuing tax preparation as a career, you should also consider where you want to live.
Stacker used Bureau of Labor Statistics data to rank tax preparer earnings in every state. Delaware and Rhode Island were excluded from the analysis, as data was unavailable. Tax preparers prepare tax returns for individuals or small businesses; the bureau's job categorization excludes accountants and auditors.
To qualify for a career as a tax preparer, you'll typically need an associate degree or training at a vocational school, though you might be able to score a role with just a high school diploma. There are also a variety of certifications available that you can use to help boost your business—and potentially your income. These include Certified Income Tax Preparer and Enrolled Agent, among others.
If you're good with numbers, reliably keep track of important information, and are comfortable on a computer, a career as a tax preparer could be a good choice for you.
You may also like: Jobs with the lowest divorce rates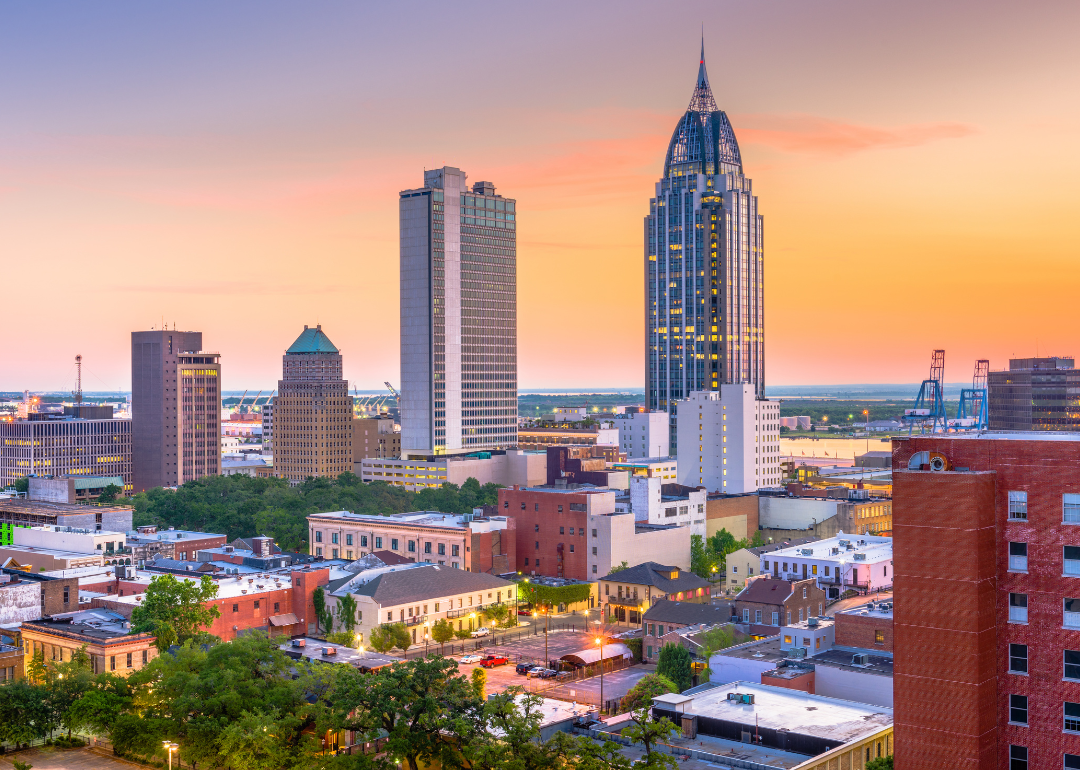 Canva
#48. Alabama
– Total tax preparer jobs: 860 (4.46 per 10,000 jobs statewide)
– Median hourly wage: $13.61
– Median annual wage: $28,320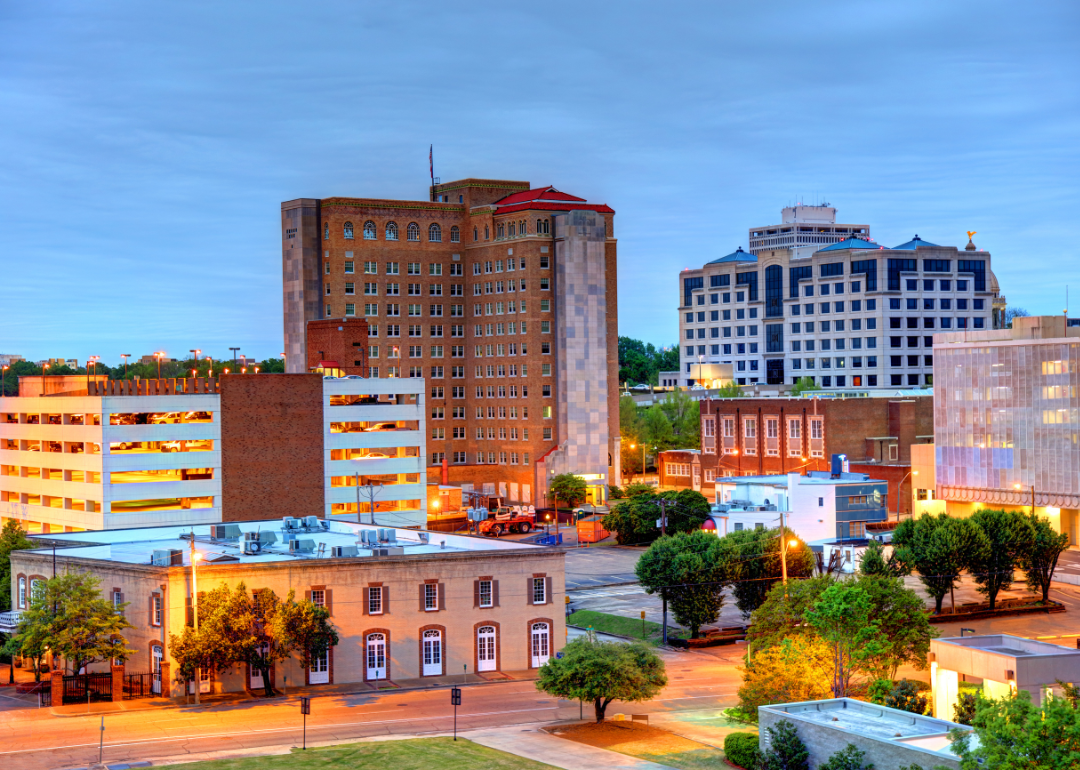 Canva
#47. Mississippi
– Total tax preparer jobs: 720 (6.53 per 10,000 jobs statewide)
– Median hourly wage: $13.90
– Median annual wage: $28,900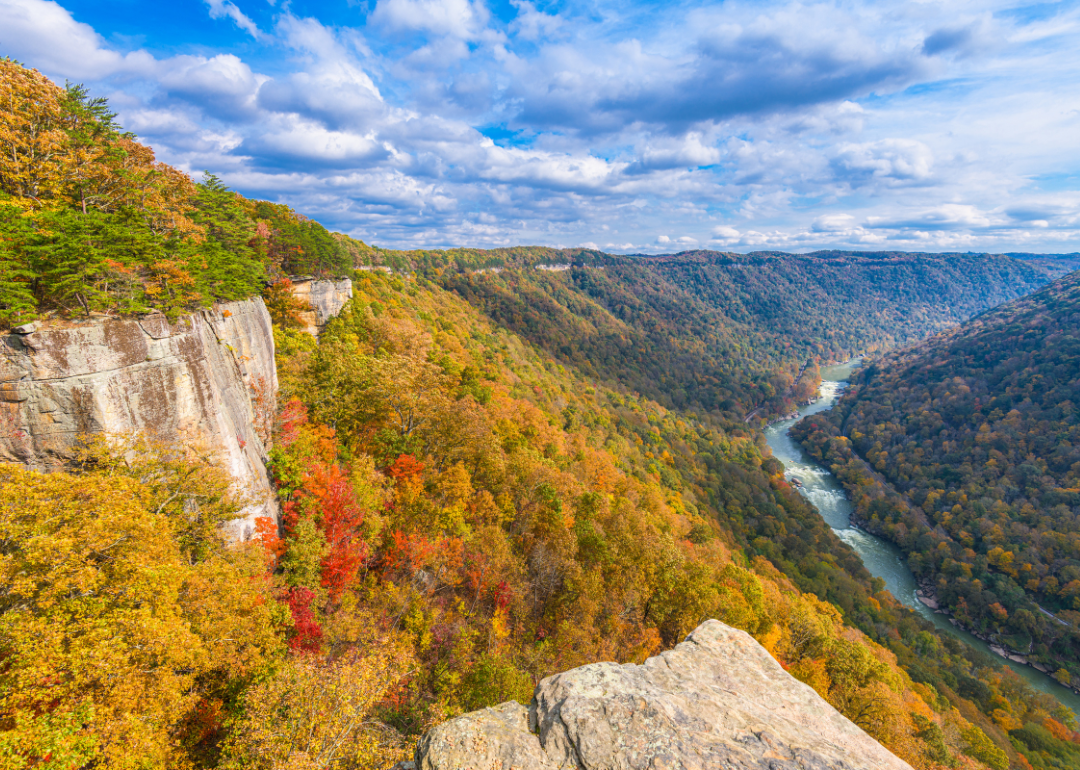 Canva
#46. West Virginia
– Total tax preparer jobs: 480 (7.34 per 10,000 jobs statewide)
– Median hourly wage: $13.95
– Median annual wage: $29,010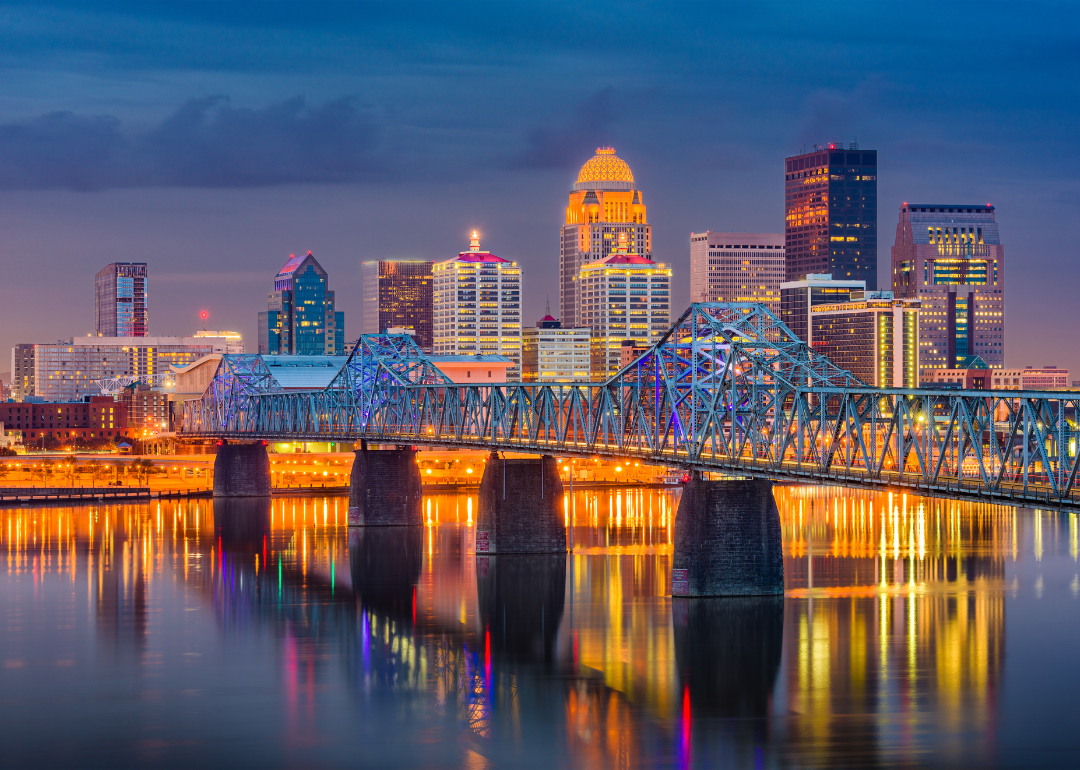 Canva
#45. Kentucky
– Total tax preparer jobs: 770 (4.16 per 10,000 jobs statewide)
– Median hourly wage: $13.95
– Median annual wage: $29,020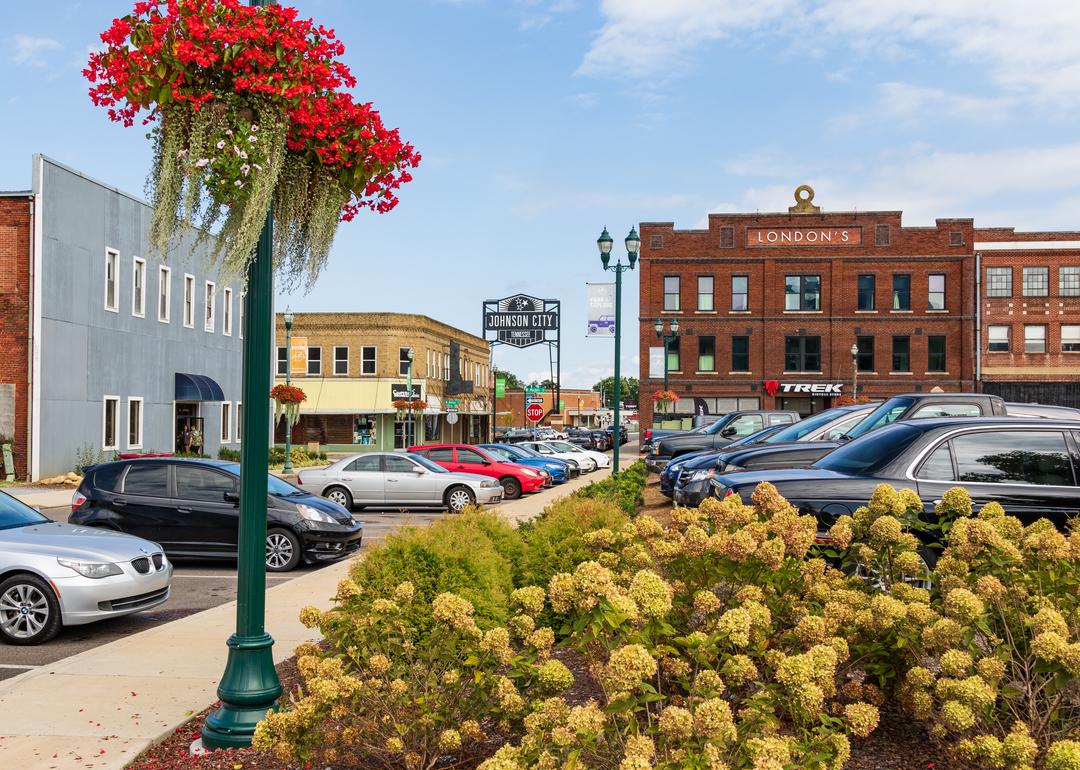 Nolichuckyjake // Shutterstock
#44. Tennessee
– Total tax preparer jobs: 1730 (5.78 per 10,000 jobs statewide)
– Median hourly wage: $14.26
– Median annual wage: $29,670
You may also like: 50 first jobs of famous actors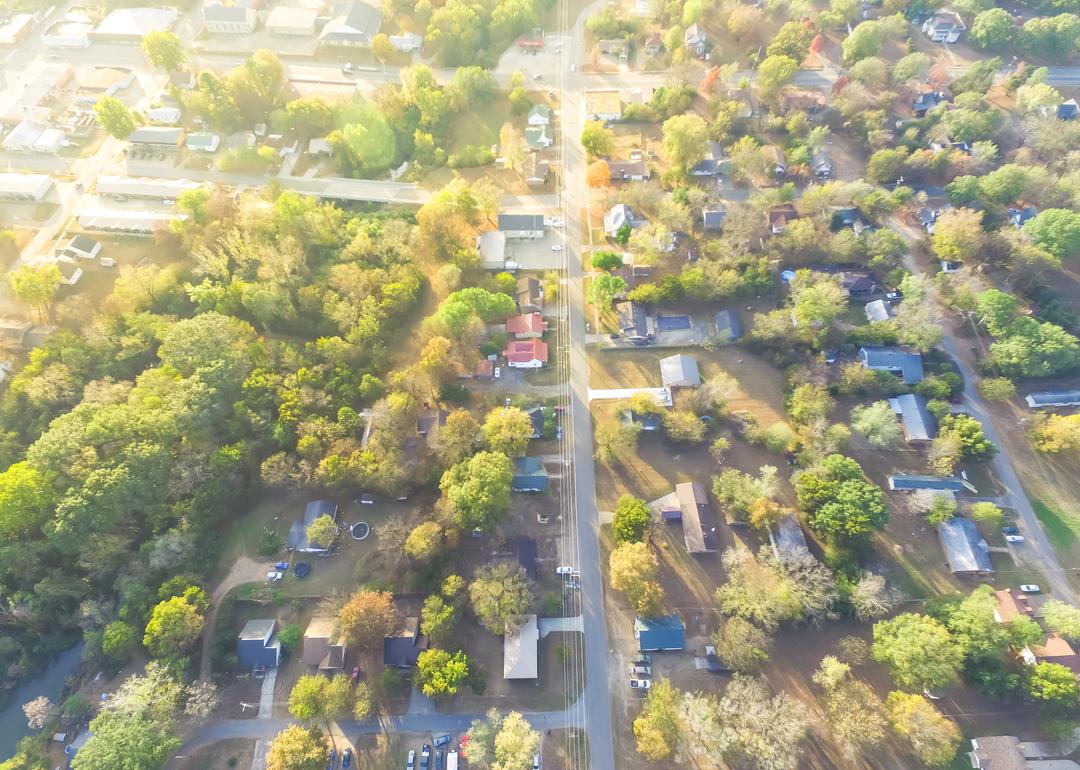 Trong Nguyen // Shutterstock
#42. Arkansas (tie)
– Total tax preparer jobs: 1100 (9.23 per 10,000 jobs statewide)
– Median hourly wage: $14.52
– Median annual wage: $30,190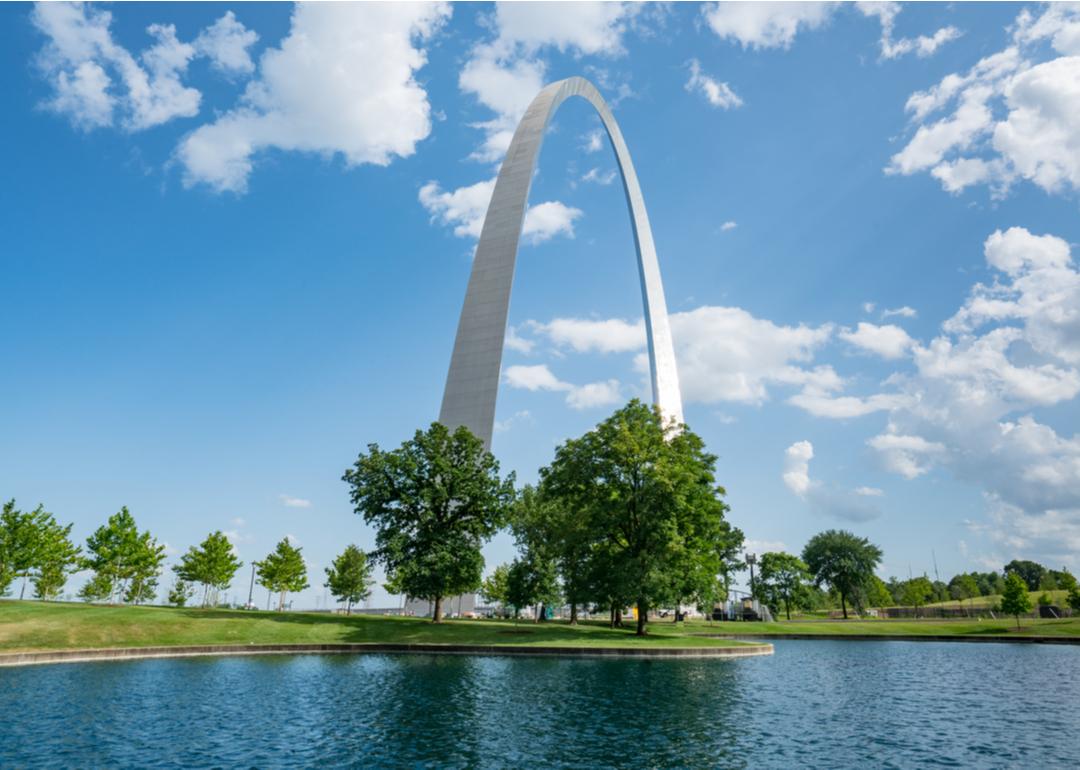 Paul Brady Photography // Shutterstock
#42. Missouri (tie)
– Total tax preparer jobs: 1260 (4.61 per 10,000 jobs statewide)
– Median hourly wage: $14.51
– Median annual wage: $30,190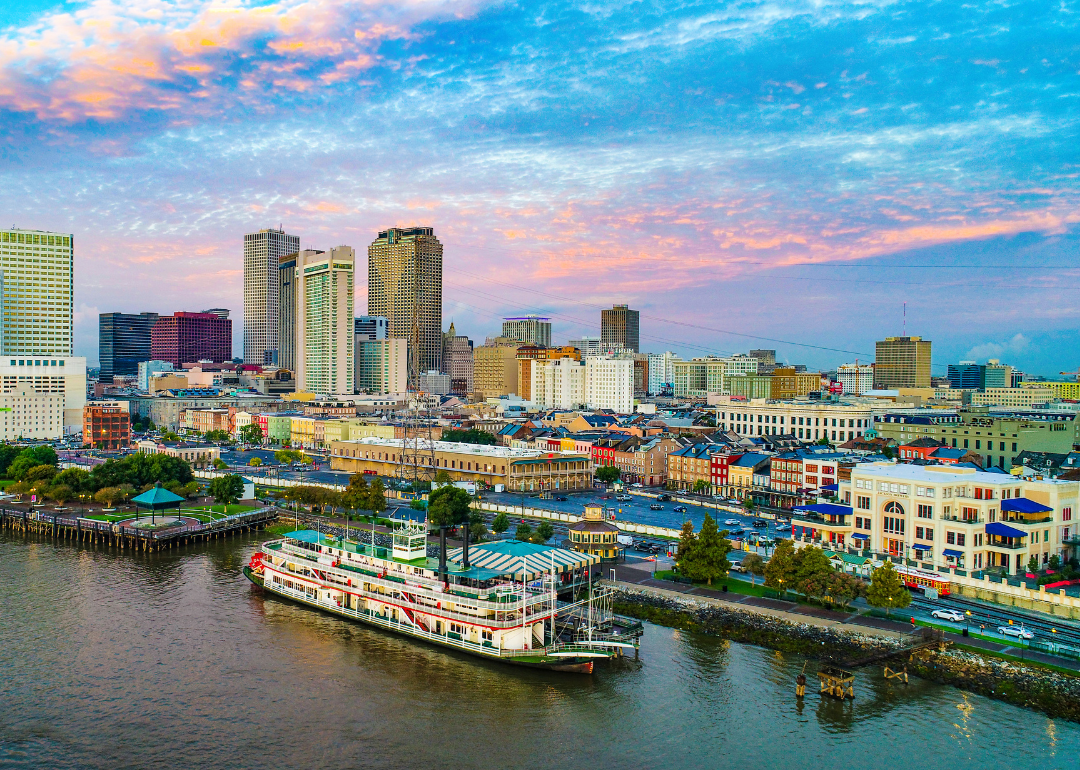 Canva
#41. Louisiana
– Total tax preparer jobs: 1040 (5.83 per 10,000 jobs statewide)
– Median hourly wage: $14.55
– Median annual wage: $30,260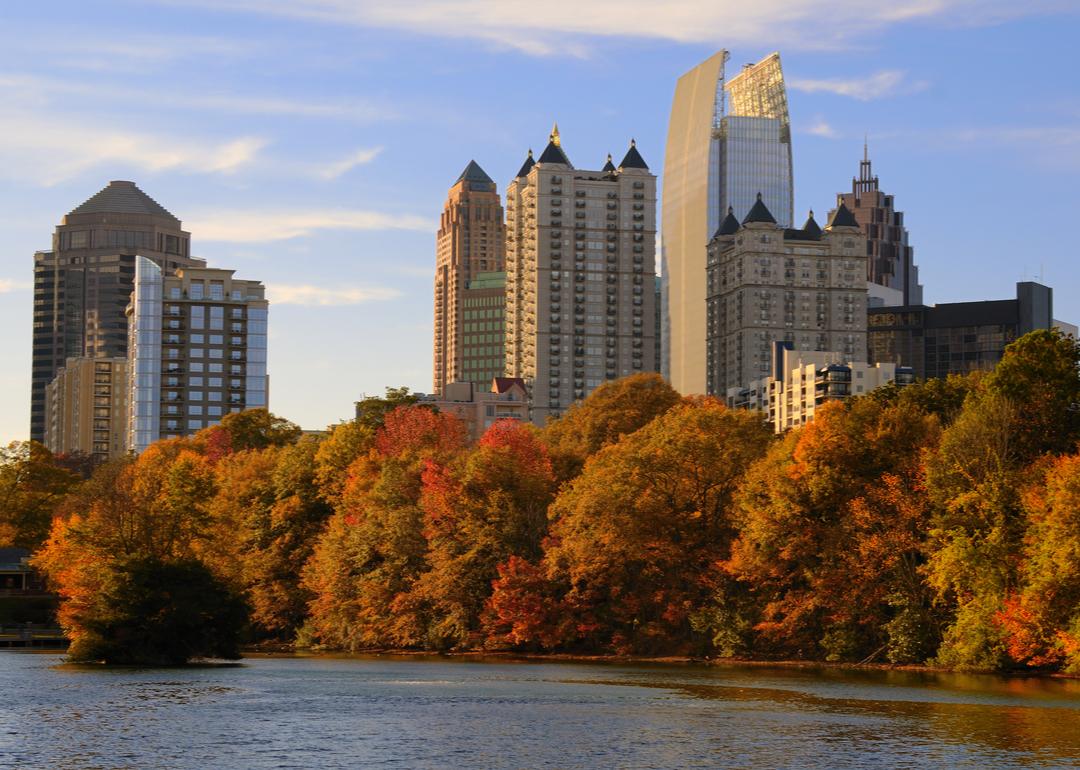 ESB Professional // Shutterstock
#40. Georgia
– Total tax preparer jobs: 2660 (6.07 per 10,000 jobs statewide)
– Median hourly wage: $14.64
– Median annual wage: $30,450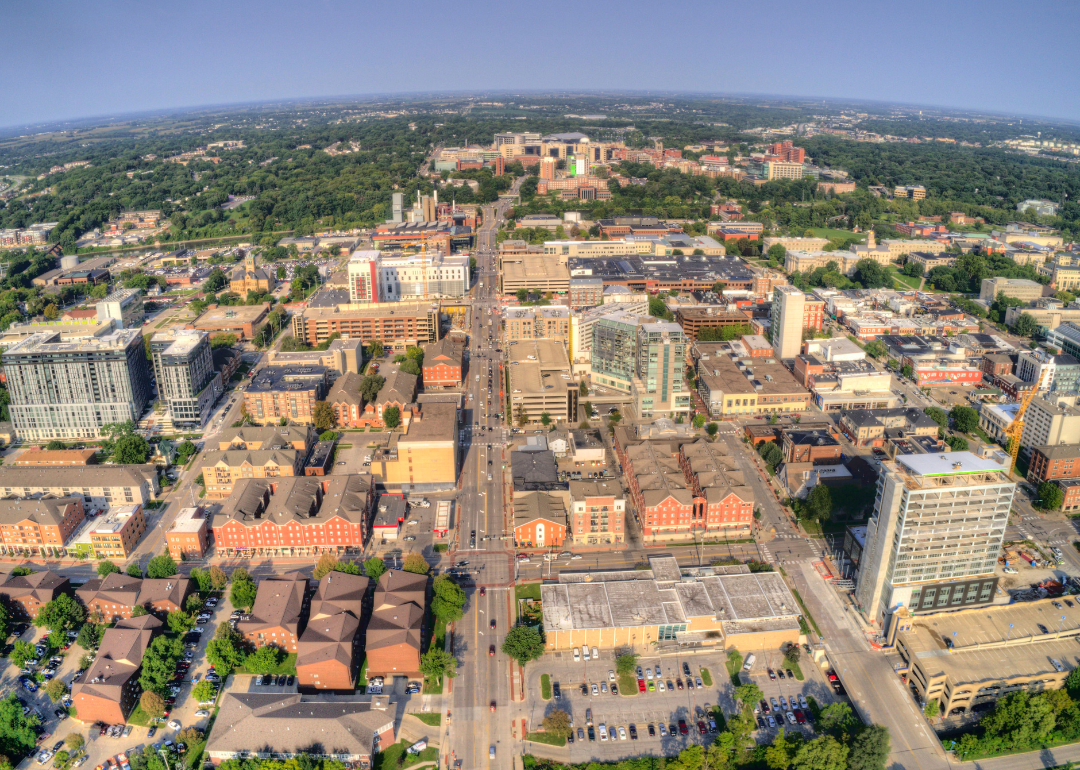 Canva
#38. Iowa (tie)
– Total tax preparer jobs: 650 (4.35 per 10,000 jobs statewide)
– Median hourly wage: $14.98
– Median annual wage: $31,150
You may also like: 25 richest families in America
Canva
#38. Ohio (tie)
– Total tax preparer jobs: 2200 (4.23 per 10,000 jobs statewide)
– Median hourly wage: $14.98
– Median annual wage: $31,150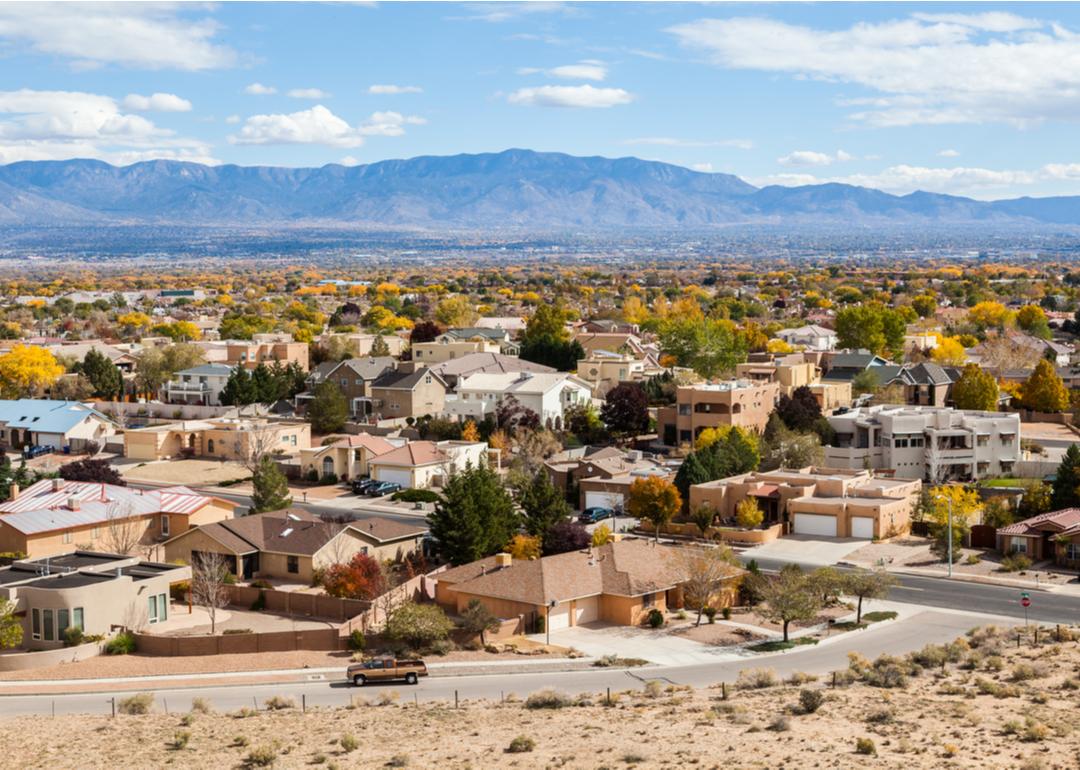 turtix // Shutterstock
#37. New Mexico
– Total tax preparer jobs: 400 (5.2 per 10,000 jobs statewide)
– Median hourly wage: $16.69
– Median annual wage: $34,720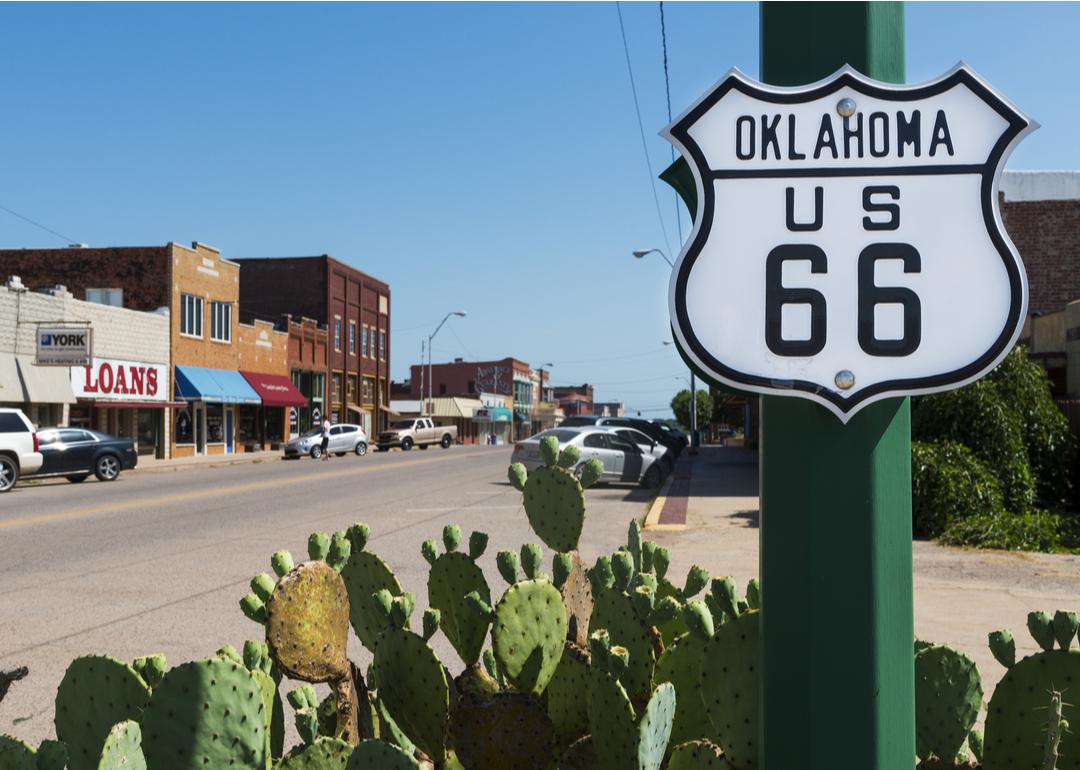 TLF Images // Shutterstock
#36. Oklahoma
– Total tax preparer jobs: 1130 (7.23 per 10,000 jobs statewide)
– Median hourly wage: $17.02
– Median annual wage: $35,400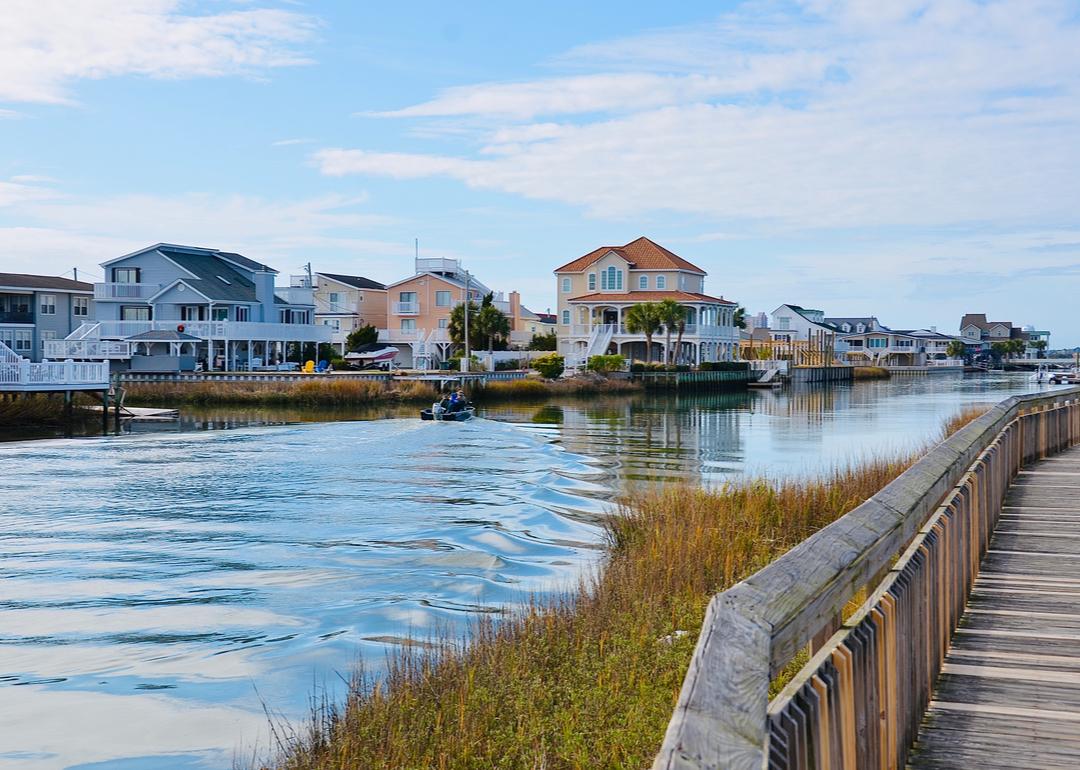 PQK // Shutterstock
#35. South Carolina
– Total tax preparer jobs: 1900 (9.2 per 10,000 jobs statewide)
– Median hourly wage: $17.31
– Median annual wage: $36,000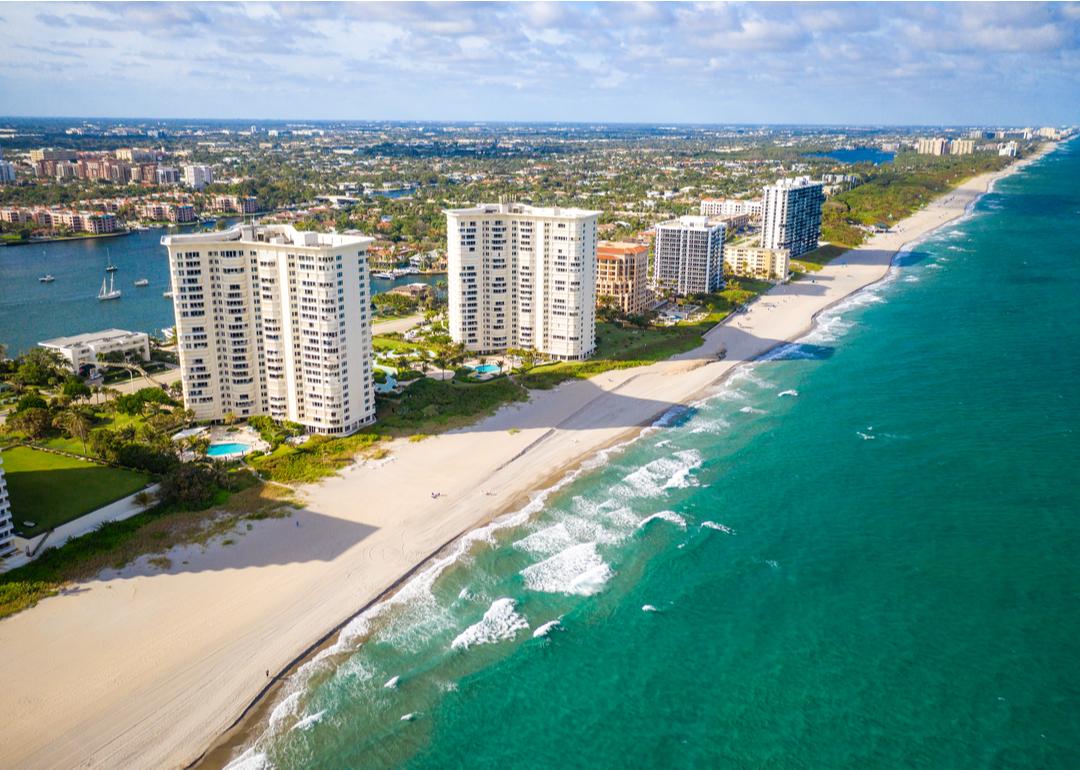 FotosForTheFuture // Shutterstock
#34. Florida
– Total tax preparer jobs: 6880 (8 per 10,000 jobs statewide)
– Median hourly wage: $17.51
– Median annual wage: $36,410
You may also like: The most common jobs in America today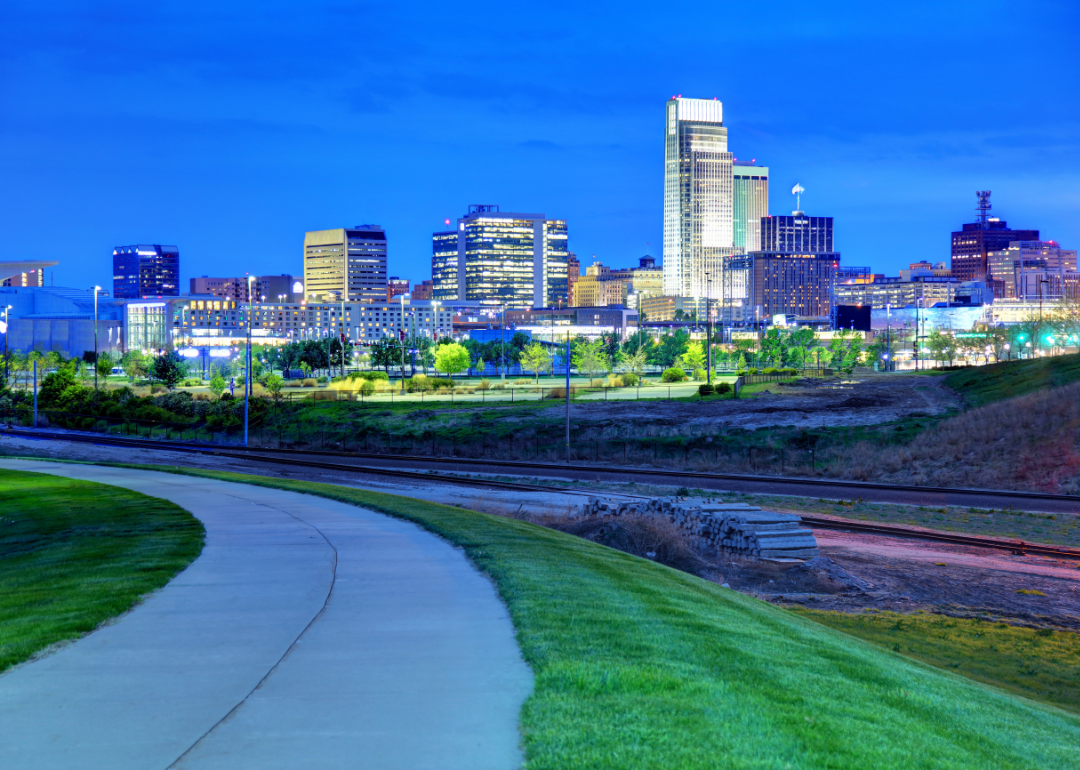 Canva
#33. Nebraska
– Total tax preparer jobs: 470 (4.9 per 10,000 jobs statewide)
– Median hourly wage: $17.79
– Median annual wage: $37,000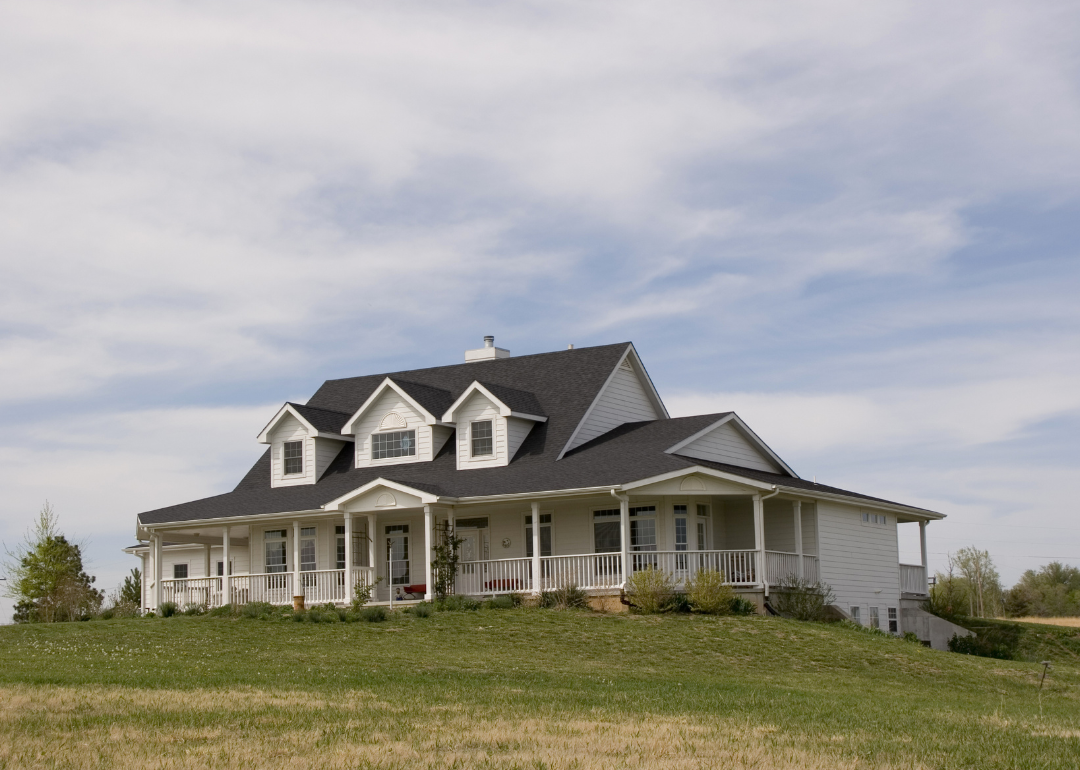 Lisa Eastman // Shutterstock
#32. Kansas
– Total tax preparer jobs: 780 (5.79 per 10,000 jobs statewide)
– Median hourly wage: $17.93
– Median annual wage: $37,290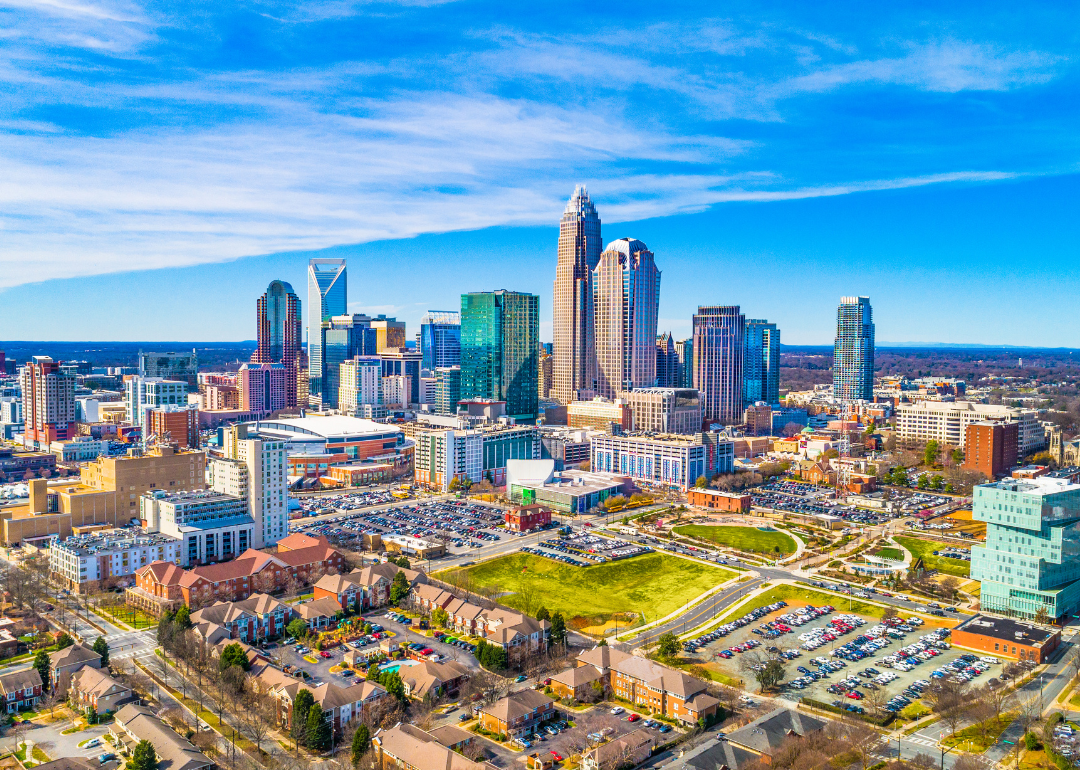 Canva
#31. North Carolina
– Total tax preparer jobs: 1950 (4.41 per 10,000 jobs statewide)
– Median hourly wage: $18.14
– Median annual wage: $37,720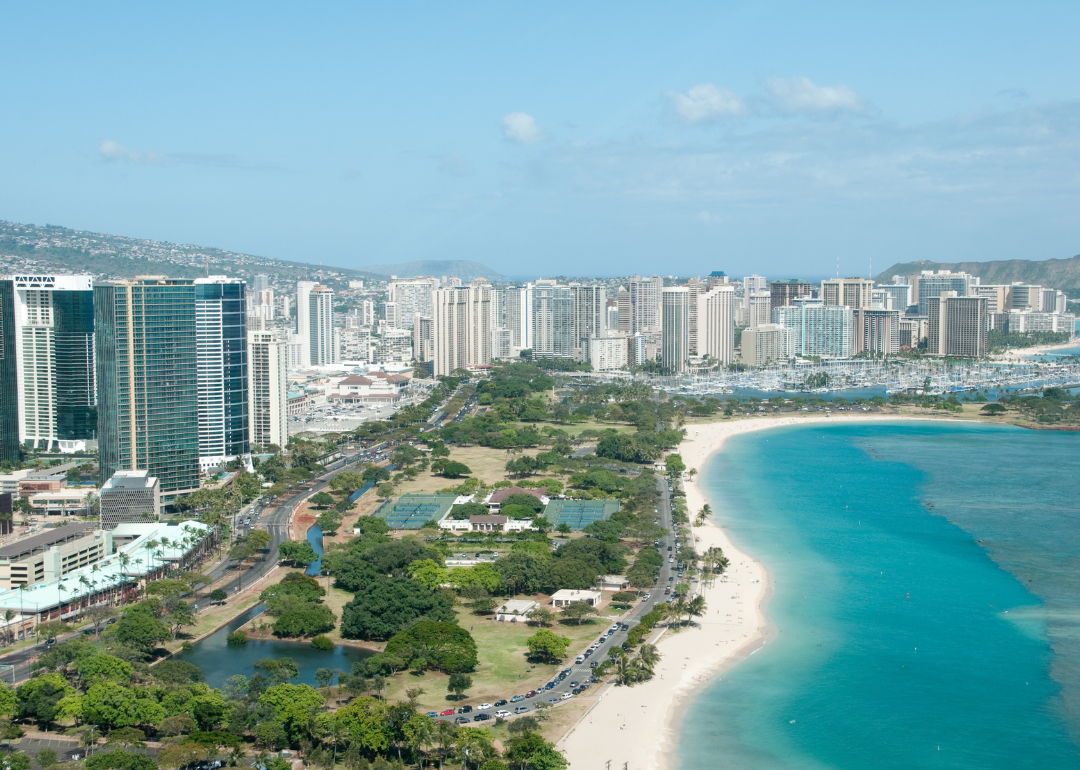 Canva
#30. Hawaii
– Total tax preparer jobs: Not available
– Median hourly wage: $18.27
– Median annual wage: $37,990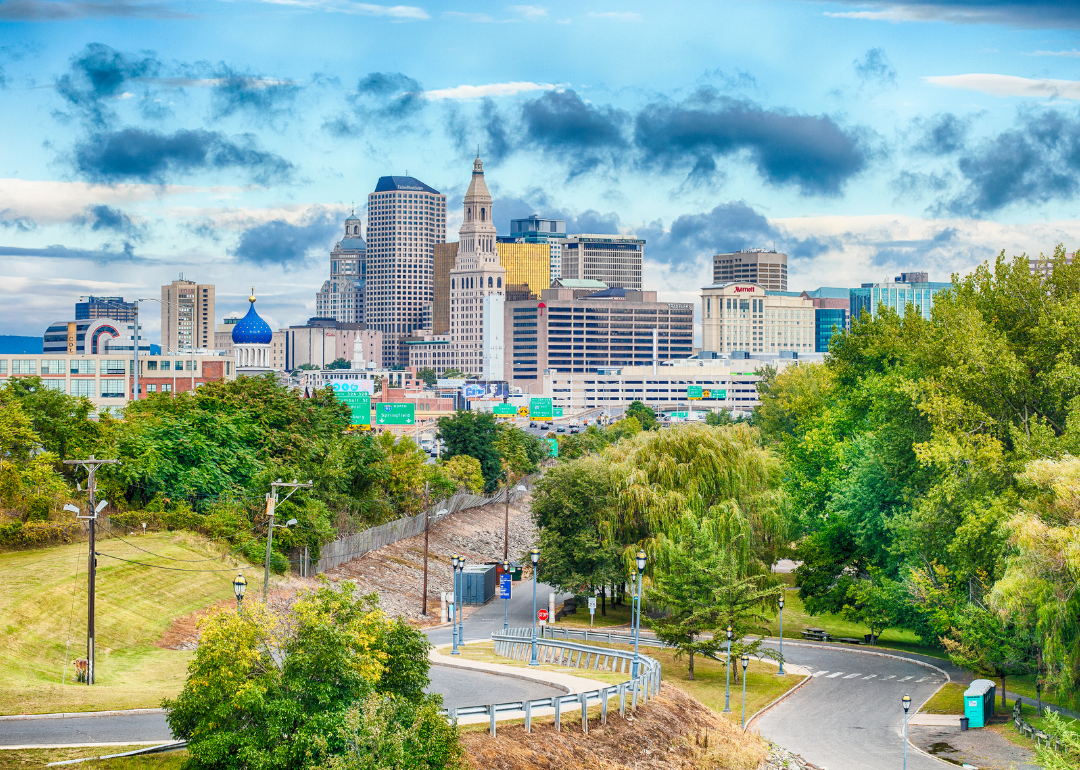 Canva
#29. Connecticut
– Total tax preparer jobs: 840 (5.31 per 10,000 jobs statewide)
– Median hourly wage: $18.31
– Median annual wage: $38,080
You may also like: 50 most physical jobs in America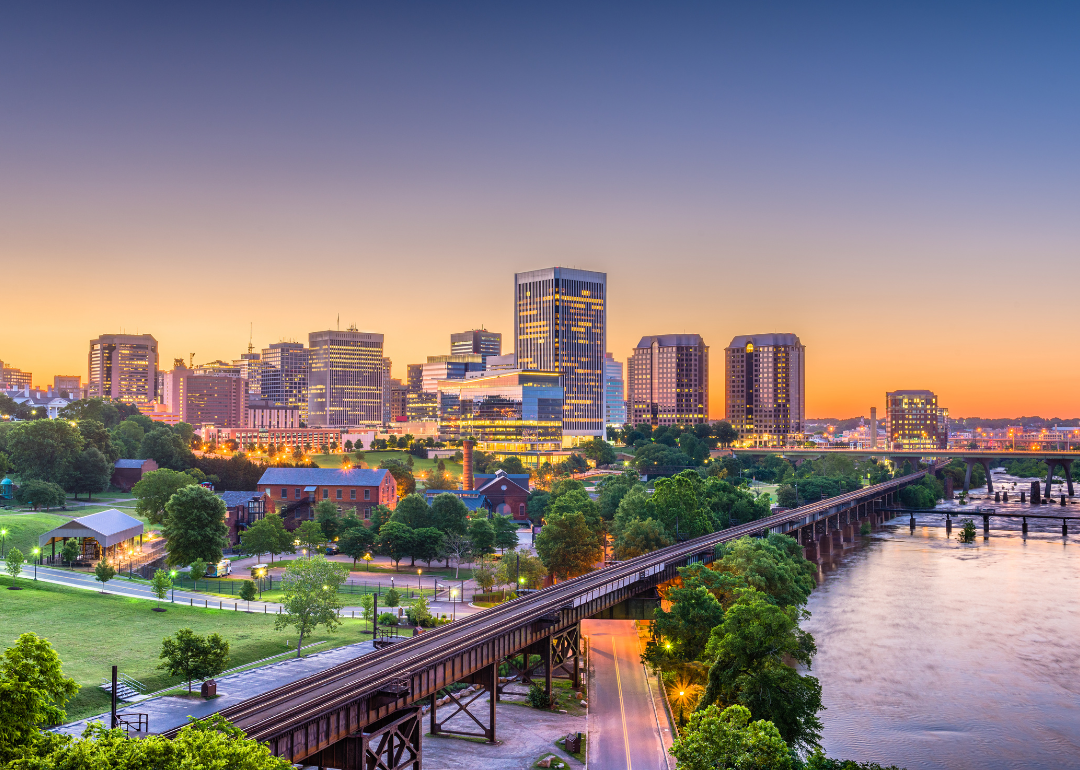 Canva
#28. Virginia
– Total tax preparer jobs: 2060 (5.49 per 10,000 jobs statewide)
– Median hourly wage: $18.43
– Median annual wage: $38,330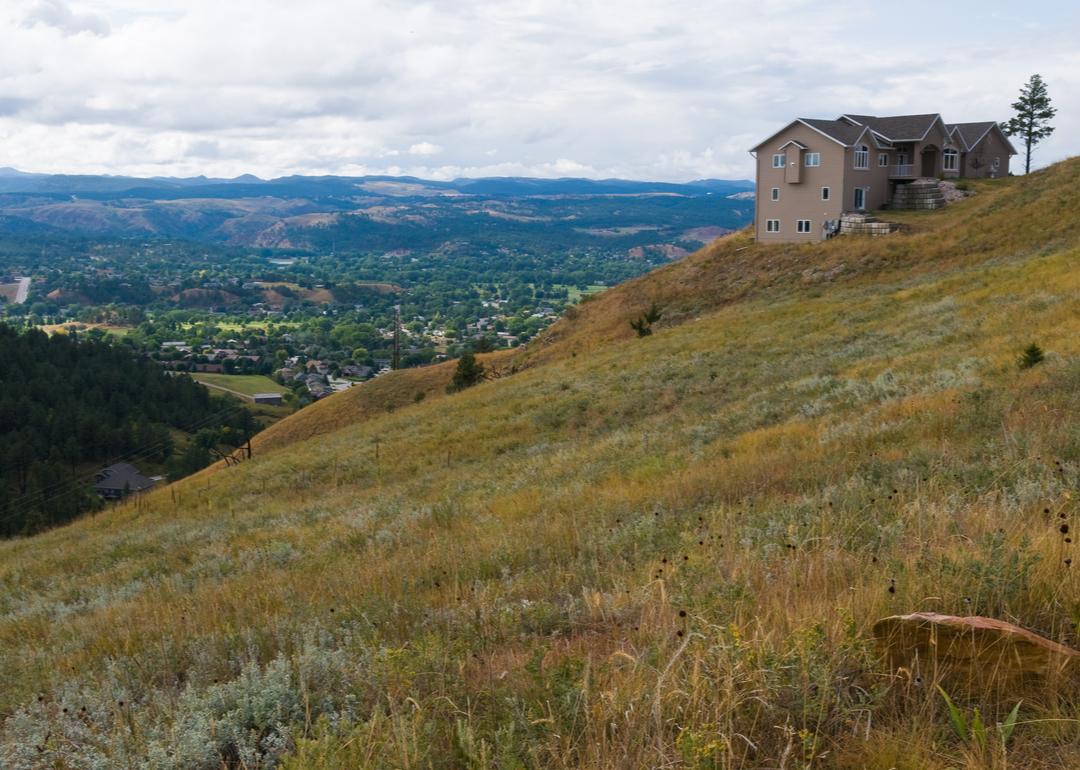 Hank Shiffman // Shutterstock
#27. South Dakota
– Total tax preparer jobs: 340 (8.13 per 10,000 jobs statewide)
– Median hourly wage: $18.78
– Median annual wage: $39,070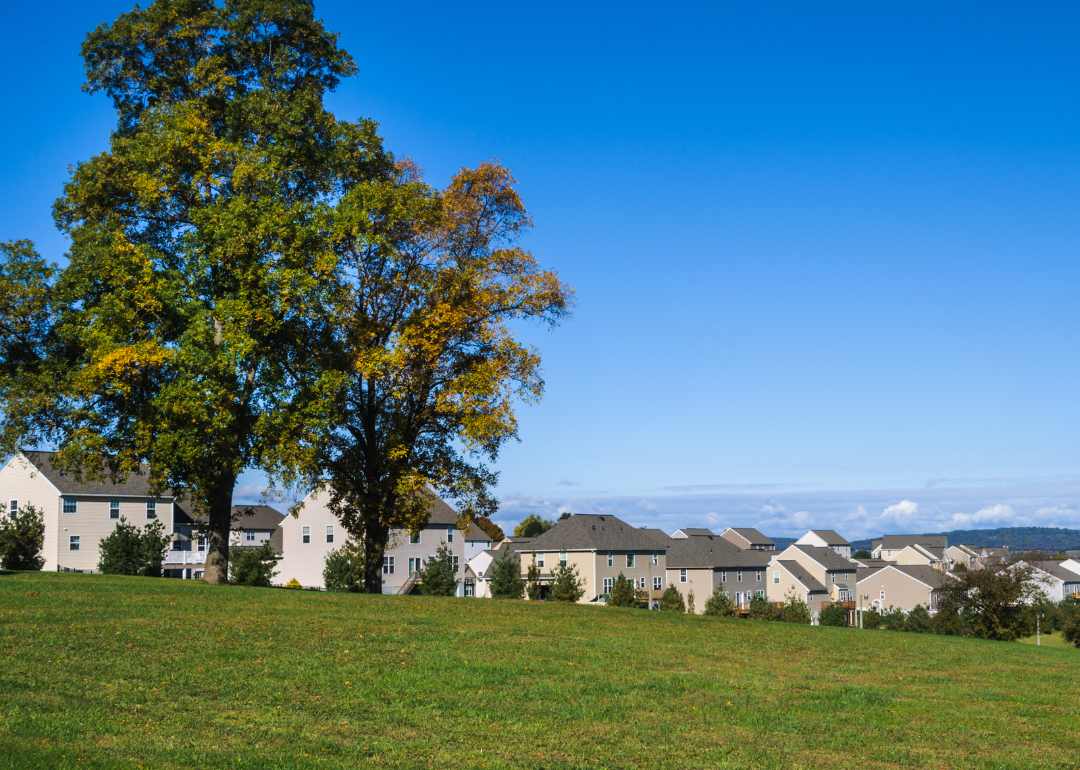 Canva
#26. Pennsylvania
– Total tax preparer jobs: 2960 (5.31 per 10,000 jobs statewide)
– Median hourly wage: $20.48
– Median annual wage: $42,600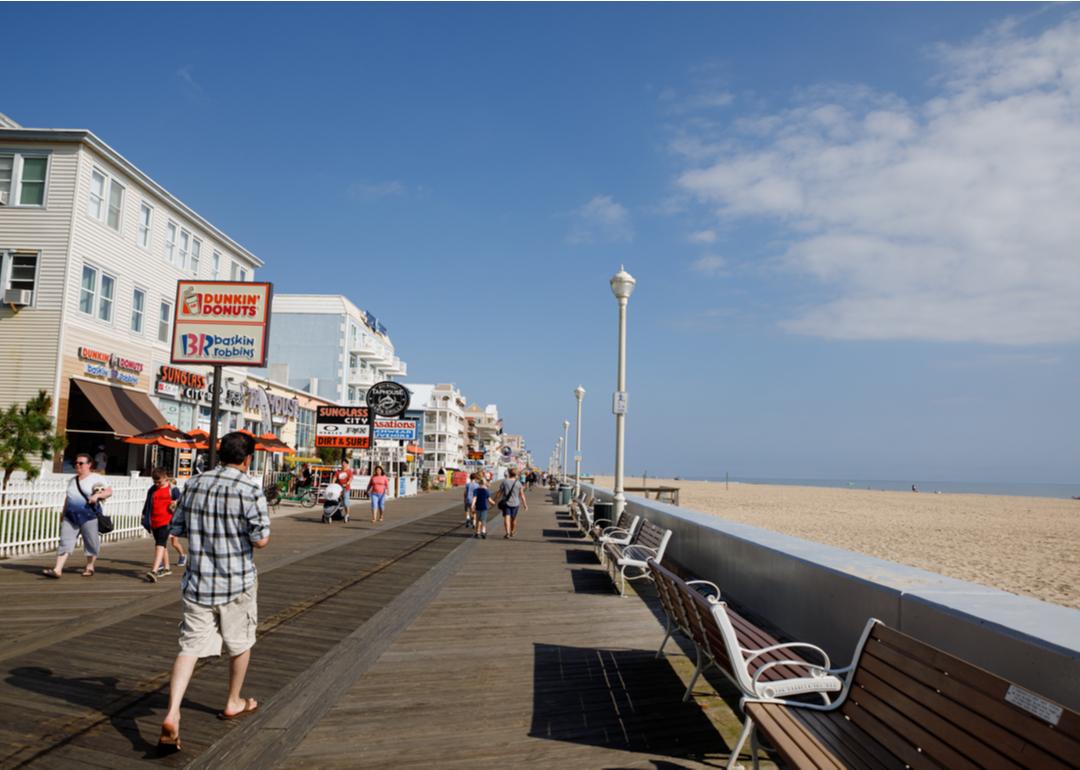 eurobanks // Shutterstock
#25. Maryland
– Total tax preparer jobs: 1560 (6.11 per 10,000 jobs statewide)
– Median hourly wage: $20.56
– Median annual wage: $42,760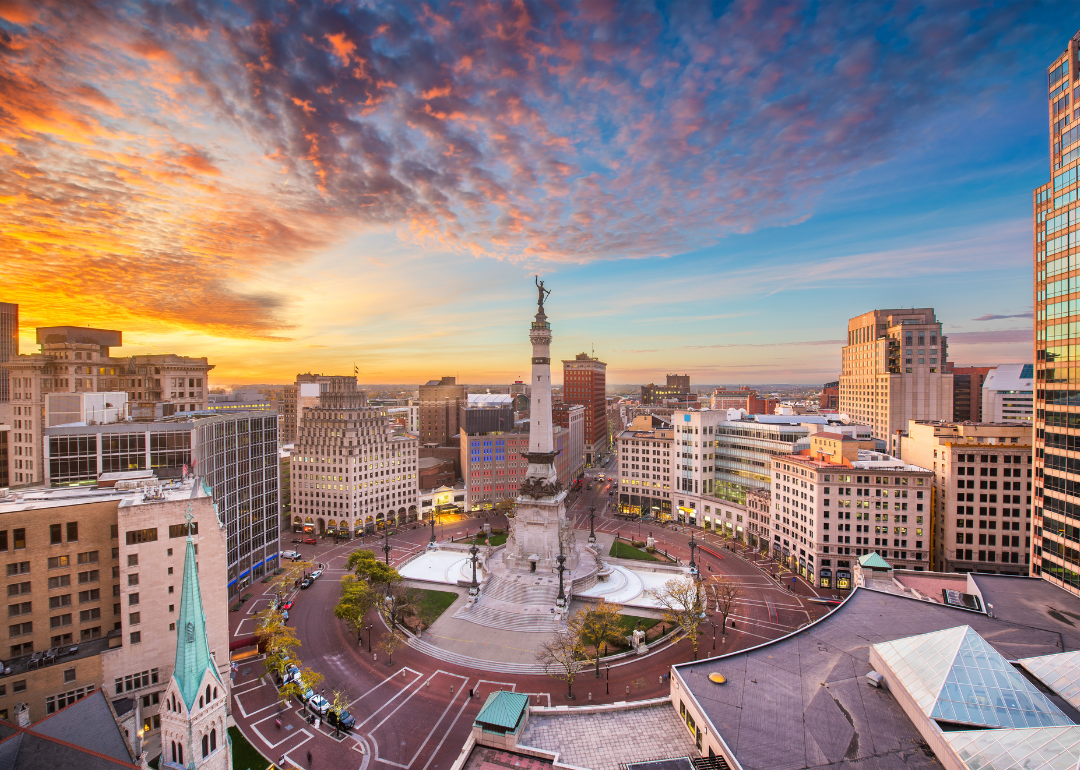 Canva
#24. Indiana
– Total tax preparer jobs: 1740 (5.83 per 10,000 jobs statewide)
– Median hourly wage: $22.40
– Median annual wage: $46,600
You may also like: Youngest billionaires in America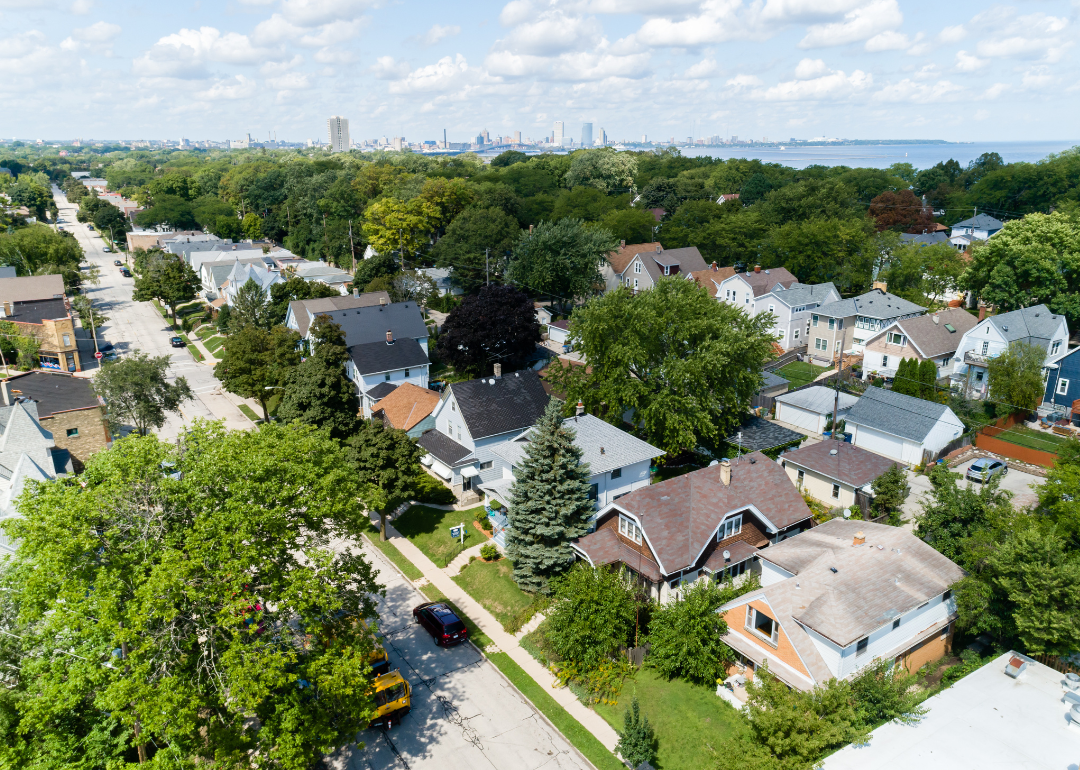 James Meyer // Shutterstock
#23. Wisconsin
– Total tax preparer jobs: 1590 (5.76 per 10,000 jobs statewide)
– Median hourly wage: $22.42
– Median annual wage: $46,640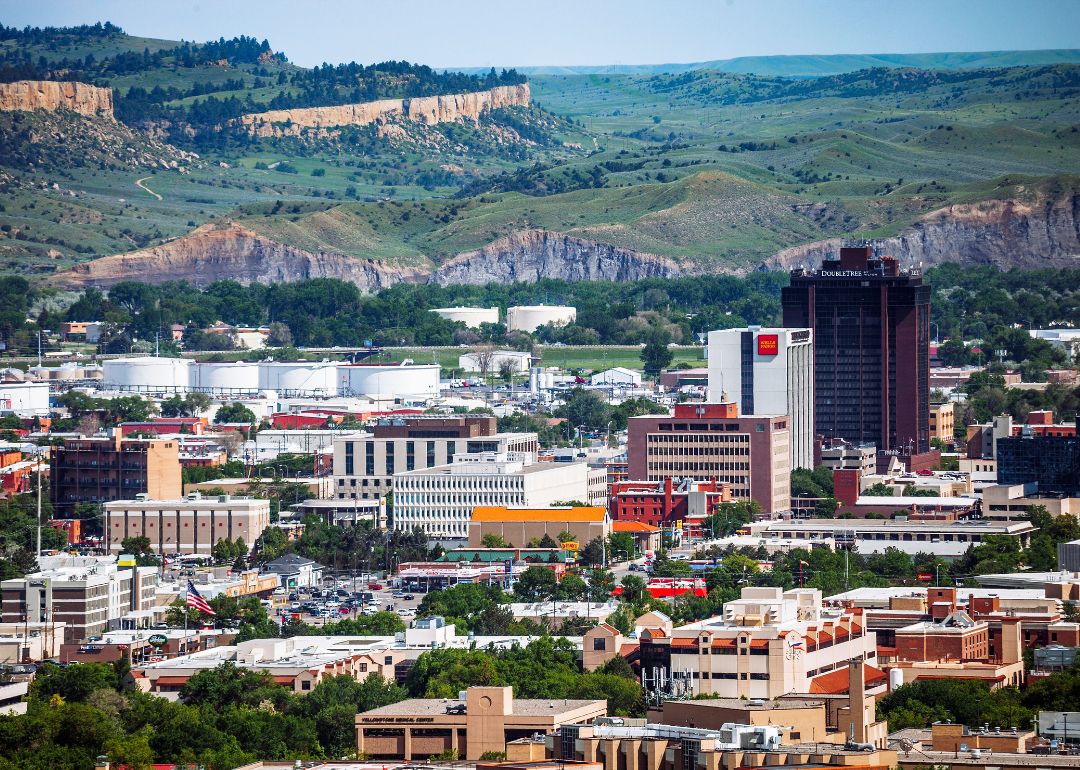 Canva
#22. Montana
– Total tax preparer jobs: 310 (6.69 per 10,000 jobs statewide)
– Median hourly wage: $22.48
– Median annual wage: $46,770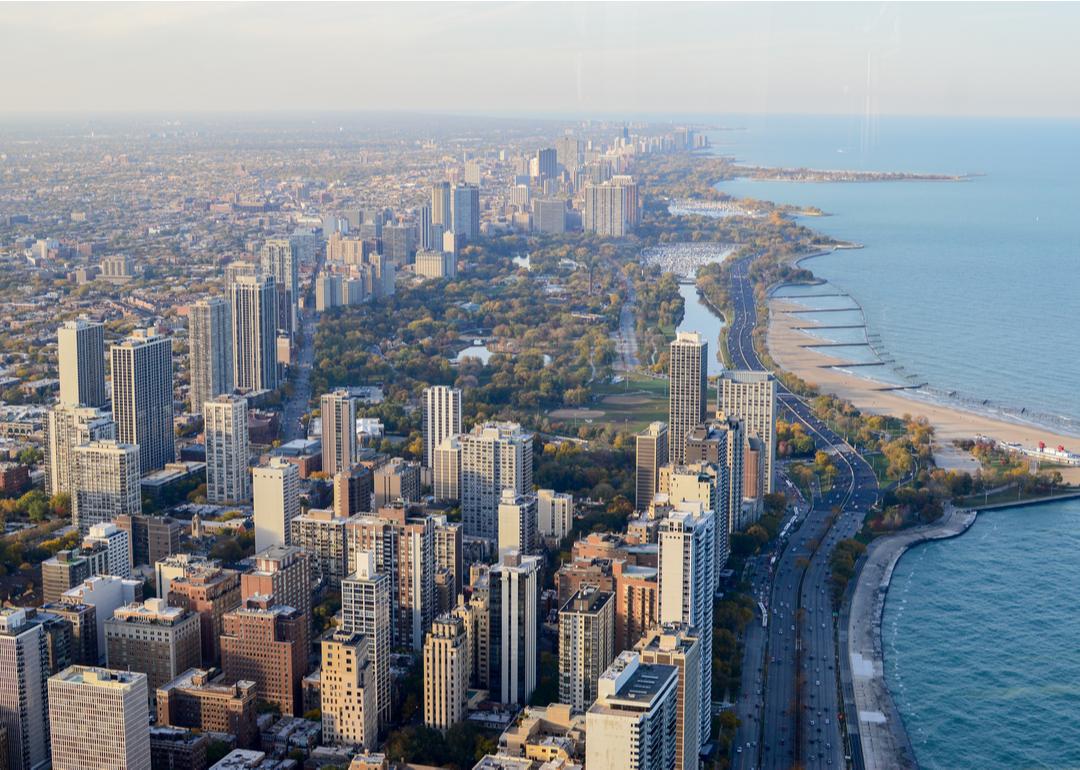 DiegoMariottini // Shutterstock
#20. Illinois (tie)
– Total tax preparer jobs: 2490 (4.43 per 10,000 jobs statewide)
– Median hourly wage: $22.55
– Median annual wage: $46,910
Canva
#20. Vermont (tie)
– Total tax preparer jobs: 130 (4.51 per 10,000 jobs statewide)
– Median hourly wage: $22.55
– Median annual wage: $46,910
Canva
#19. Maine
– Total tax preparer jobs: 310 (5.29 per 10,000 jobs statewide)
– Median hourly wage: $22.62
– Median annual wage: $47,040
You may also like: America's most and least trusted professions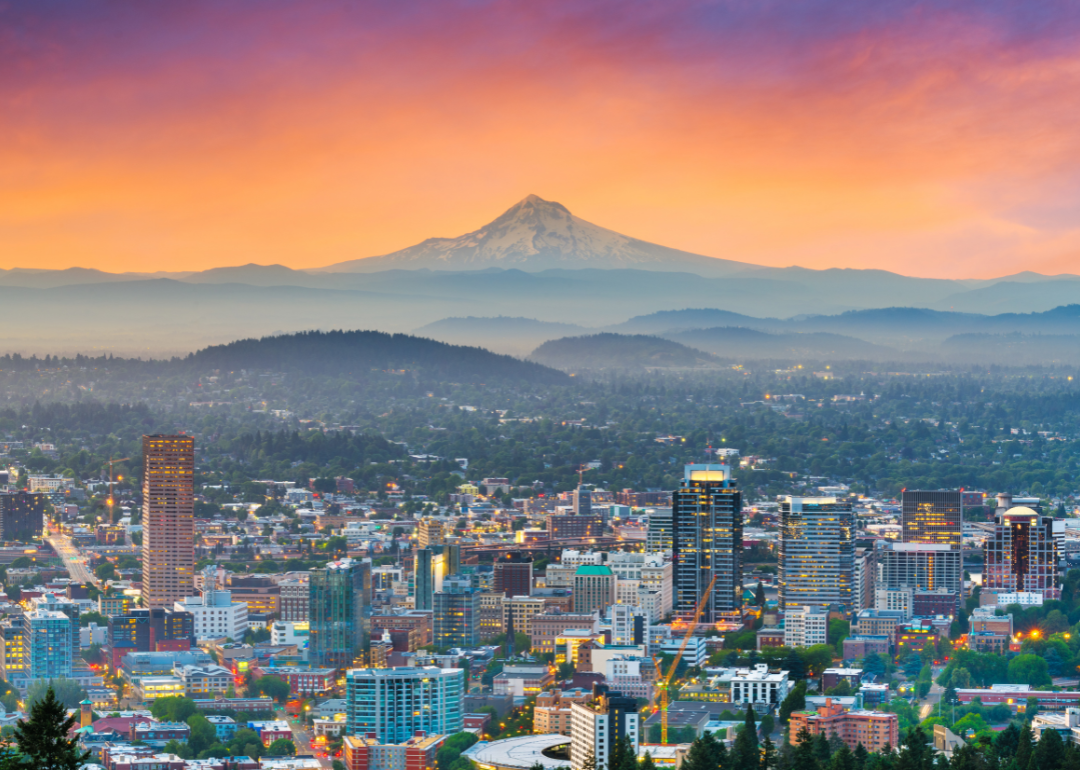 Canva
#18. Oregon
– Total tax preparer jobs: 1420 (7.78 per 10,000 jobs statewide)
– Median hourly wage: $22.69
– Median annual wage: $47,180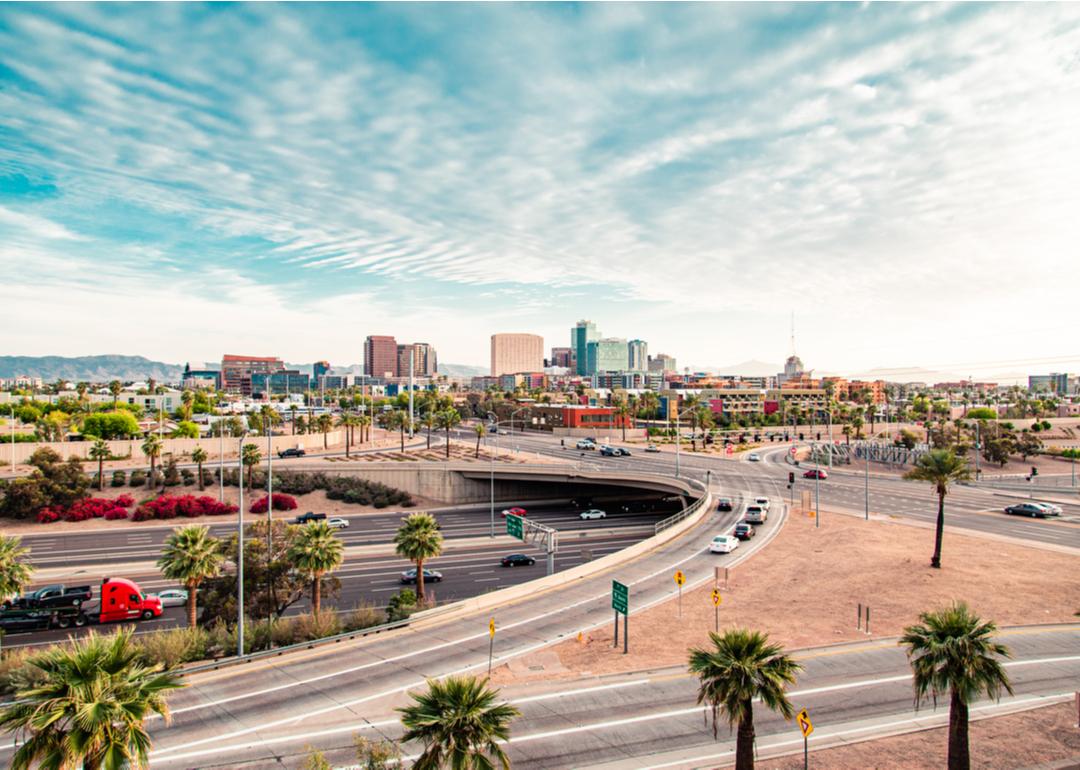 Brandon Burris // Shutterstock
#17. Arizona
– Total tax preparer jobs: 2140 (7.43 per 10,000 jobs statewide)
– Median hourly wage: $22.72
– Median annual wage: $47,270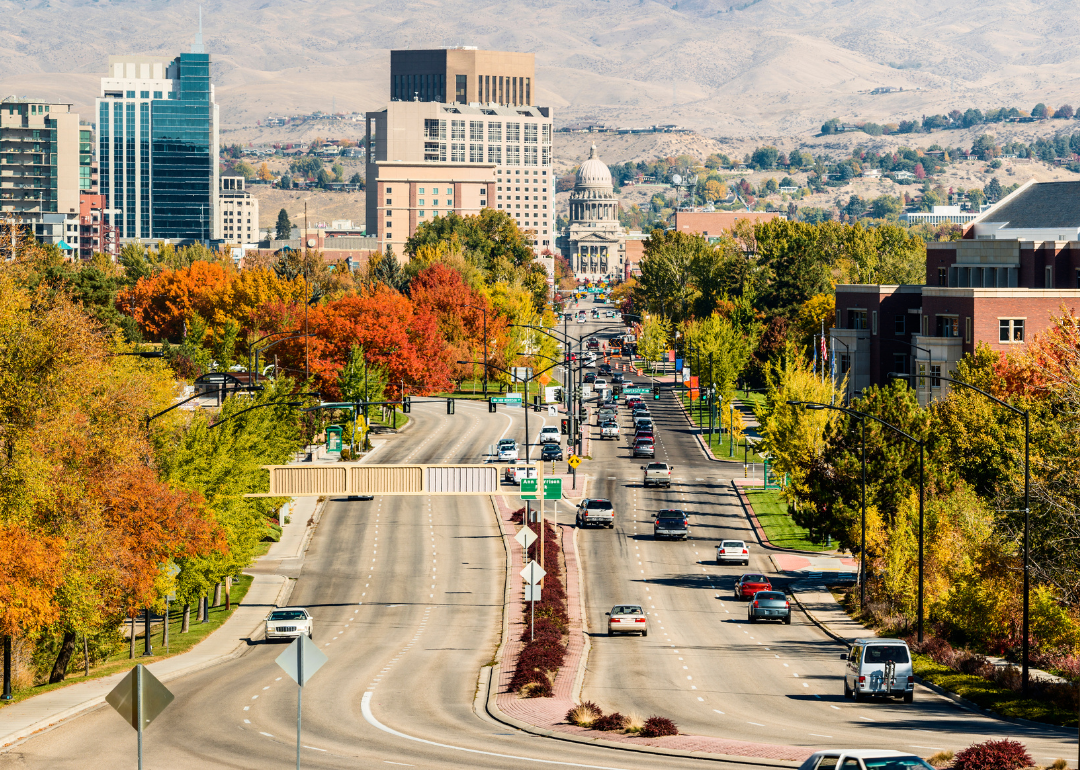 Canva
#15. Idaho (tie)
– Total tax preparer jobs: 390 (5.2 per 10,000 jobs statewide)
– Median hourly wage: $22.75
– Median annual wage: $47,320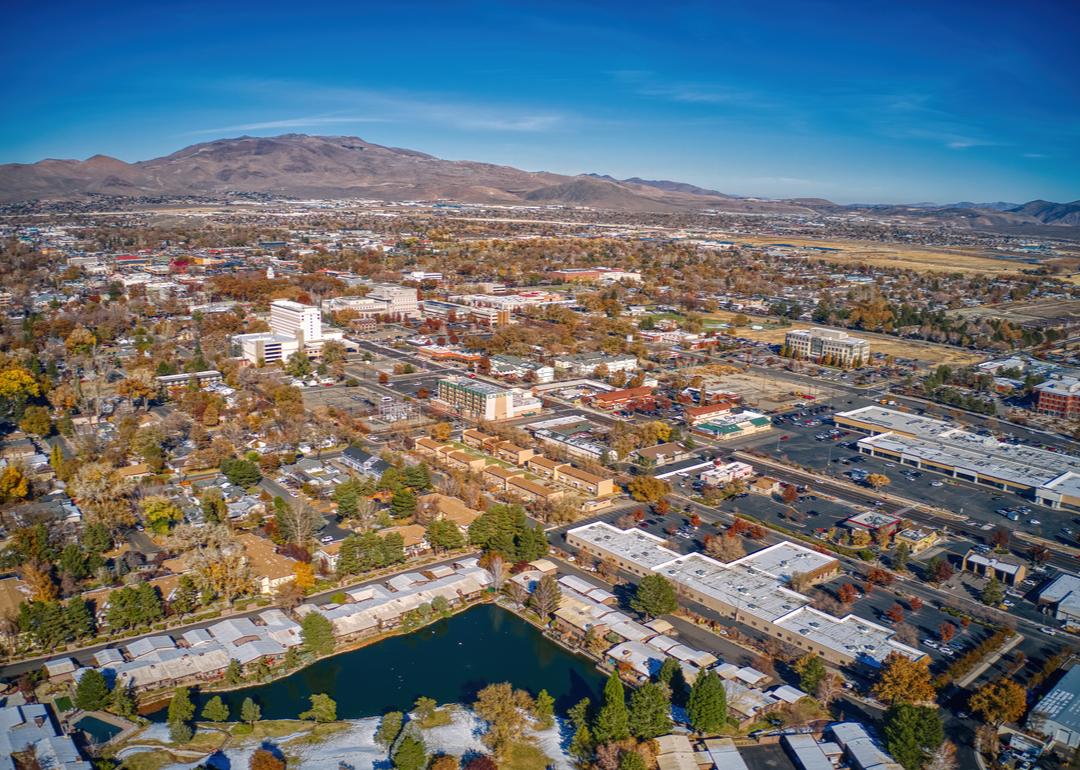 Jacob Boomsma // Shutterstock
#15. Nevada (tie)
– Total tax preparer jobs: 600 (4.67 per 10,000 jobs statewide)
– Median hourly wage: $22.75
– Median annual wage: $47,320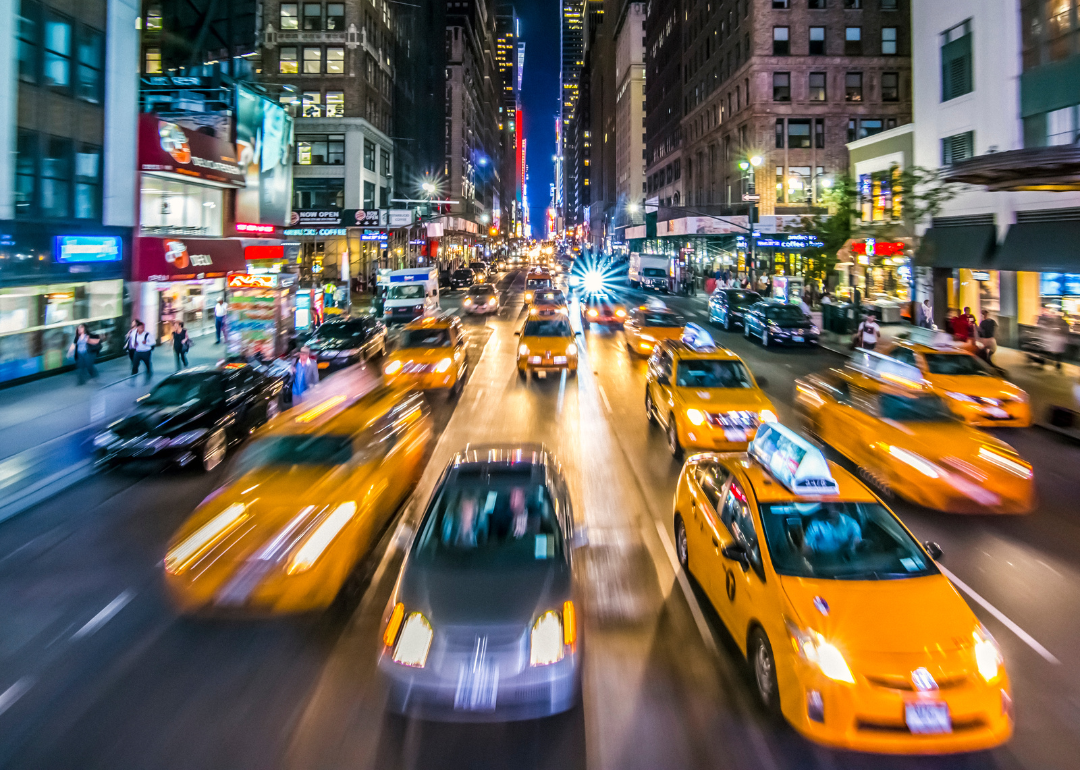 Canva
#14. New York
– Total tax preparer jobs: 6610 (7.62 per 10,000 jobs statewide)
– Median hourly wage: $22.84
– Median annual wage: $47,510
You may also like: The unemployment rate the year you turned 16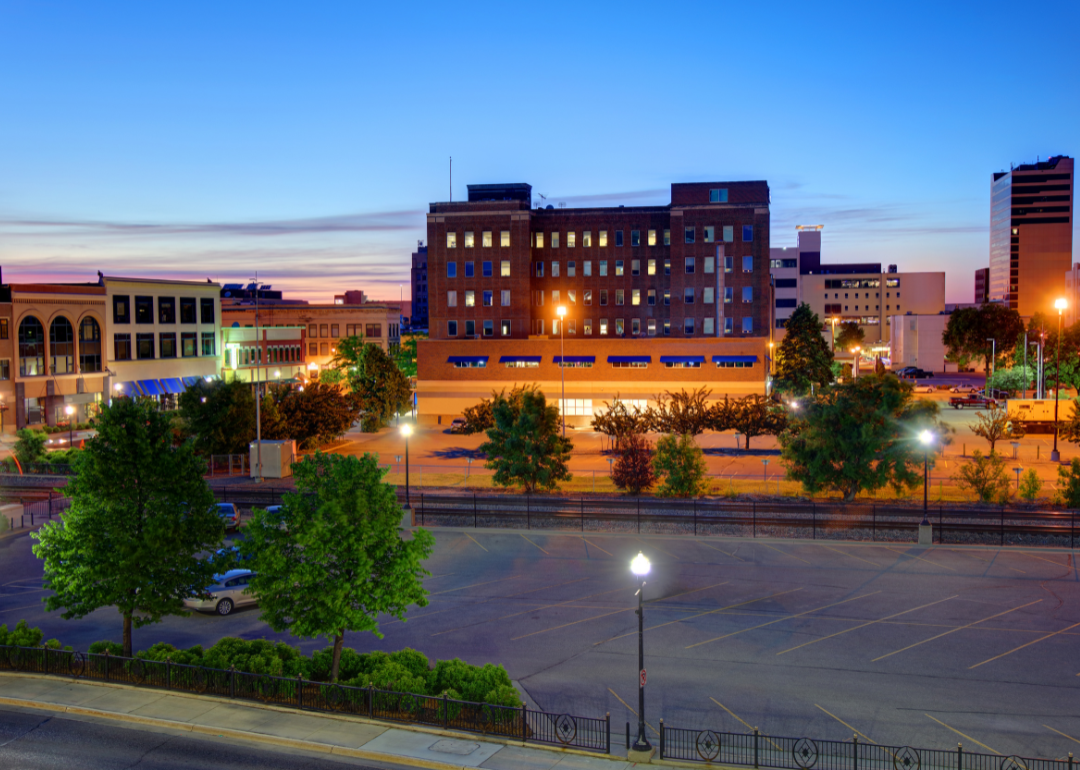 Canva
#13. North Dakota
– Total tax preparer jobs: 150 (3.78 per 10,000 jobs statewide)
– Median hourly wage: $23.06
– Median annual wage: $47,960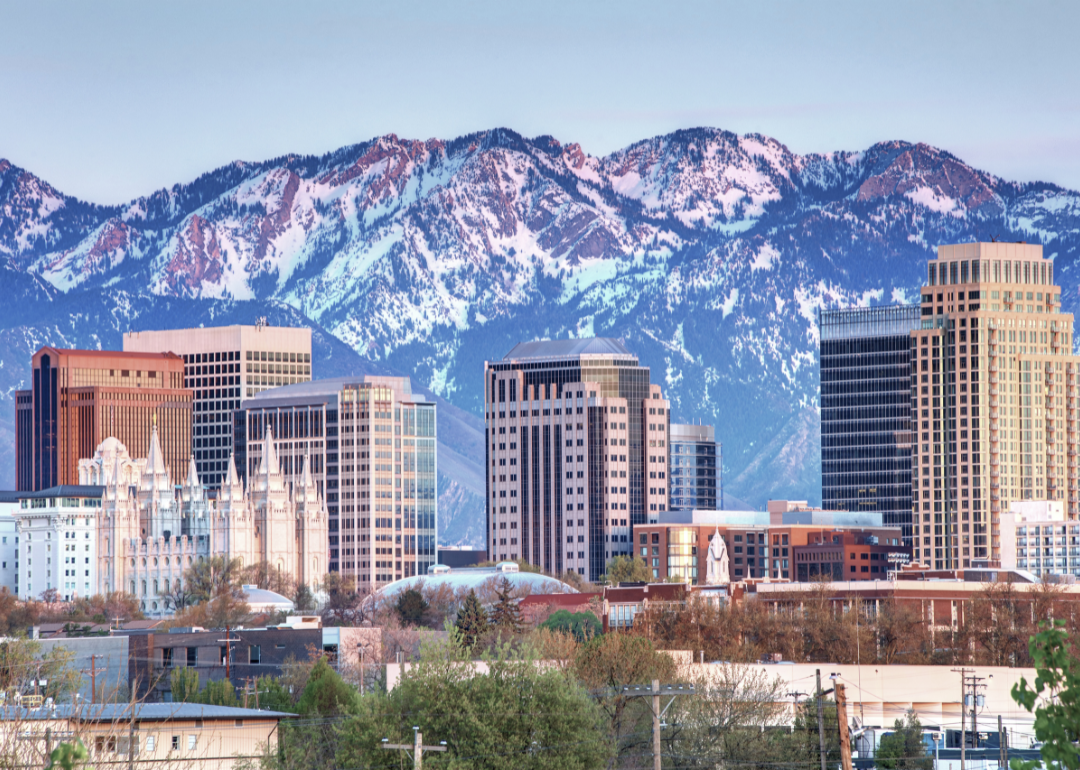 Canva
#12. Utah
– Total tax preparer jobs: 750 (4.84 per 10,000 jobs statewide)
– Median hourly wage: $23.16
– Median annual wage: $48,170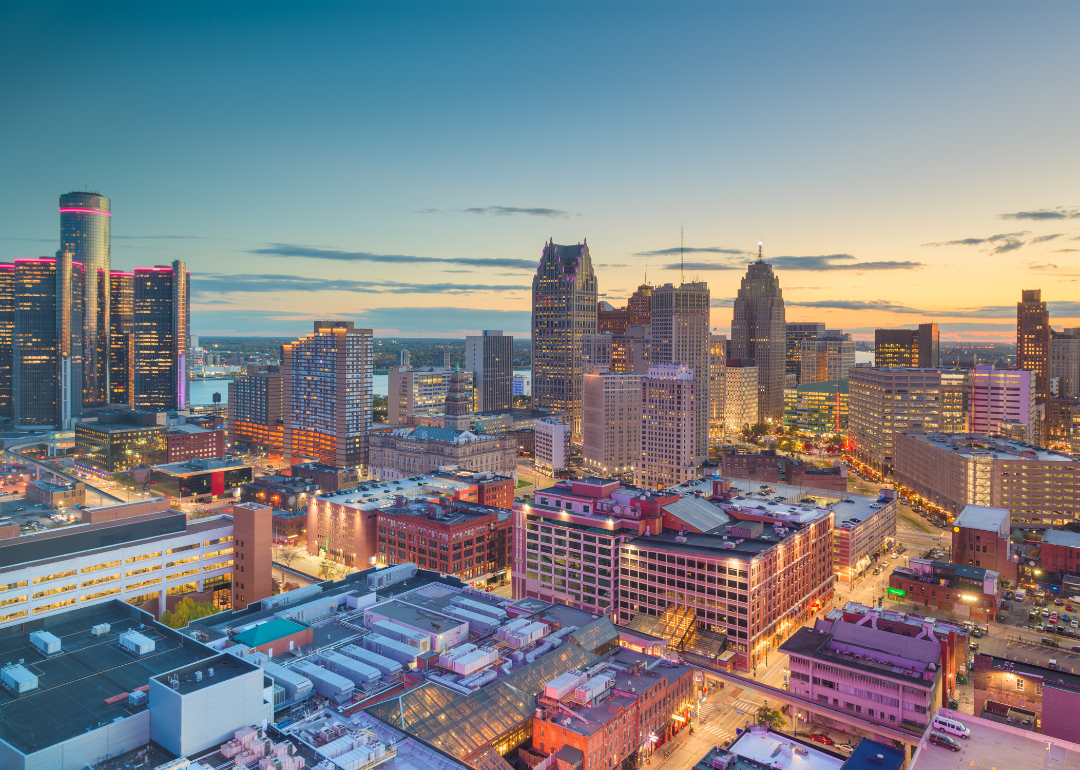 Canva
#11. Michigan
– Total tax preparer jobs: 1500 (3.7 per 10,000 jobs statewide)
– Median hourly wage: $23.18
– Median annual wage: $48,210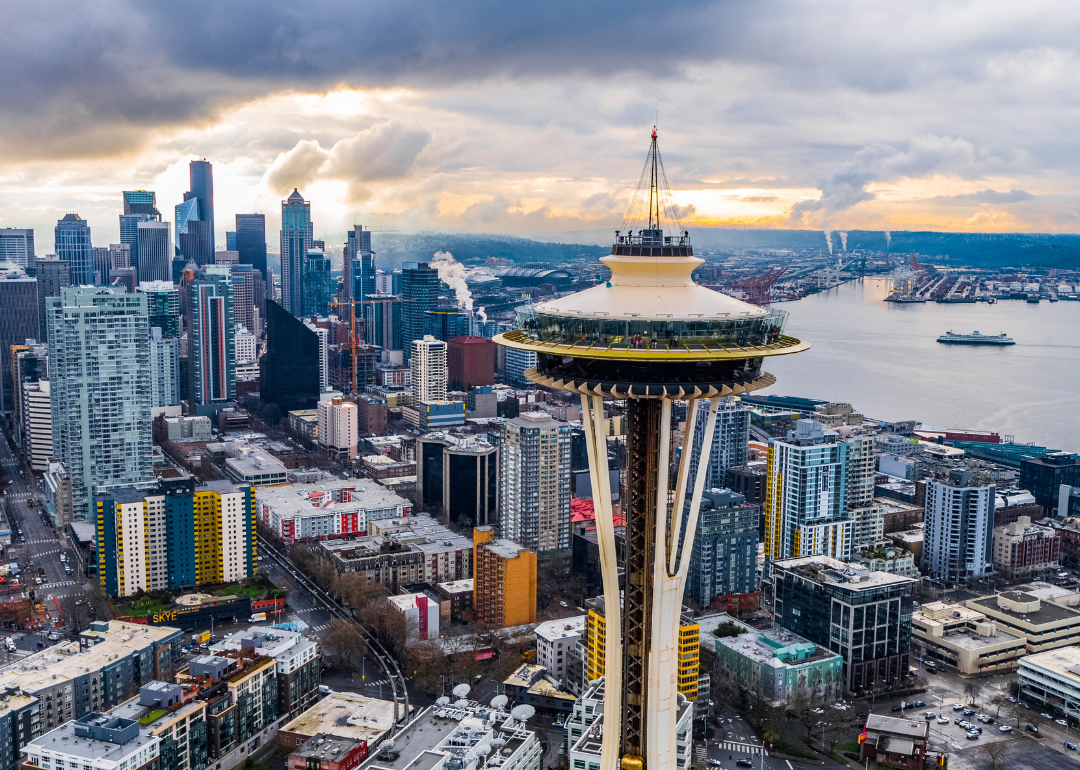 Canva
#10. Washington
– Total tax preparer jobs: 1900 (5.93 per 10,000 jobs statewide)
– Median hourly wage: $23.35
– Median annual wage: $48,560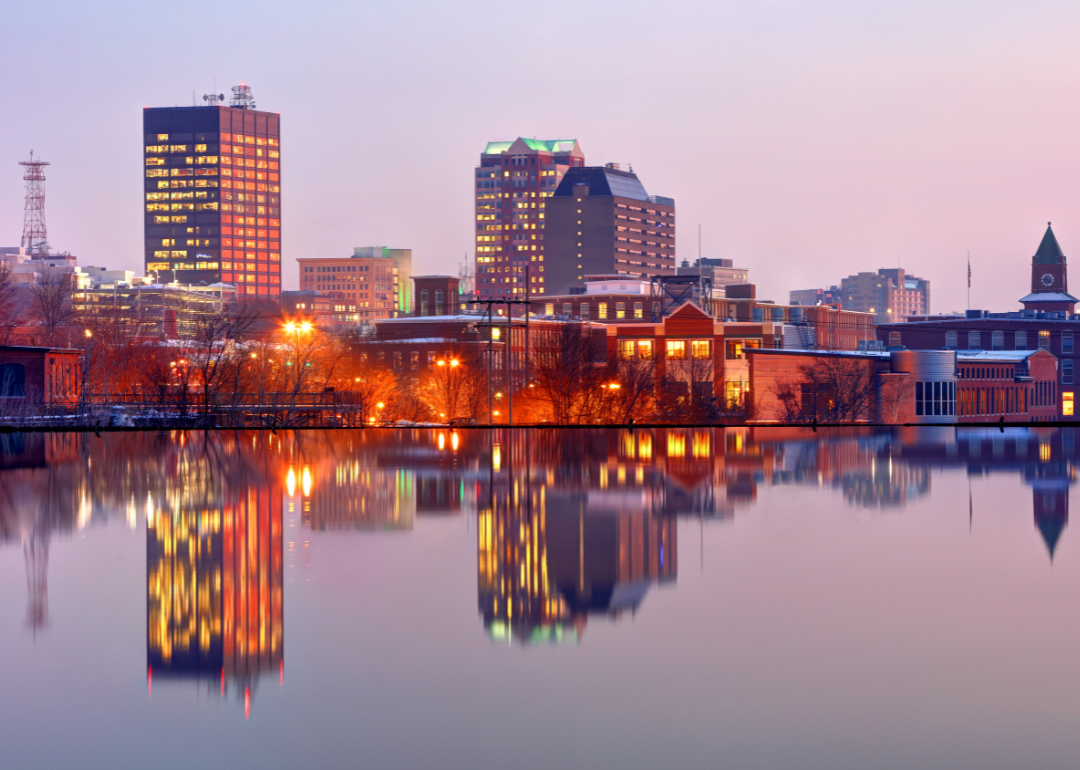 Canva
#9. New Hampshire
– Total tax preparer jobs: 570 (9.04 per 10,000 jobs statewide)
– Median hourly wage: $23.35
– Median annual wage: $48,570
You may also like: Jobs with the highest fatality rates in the US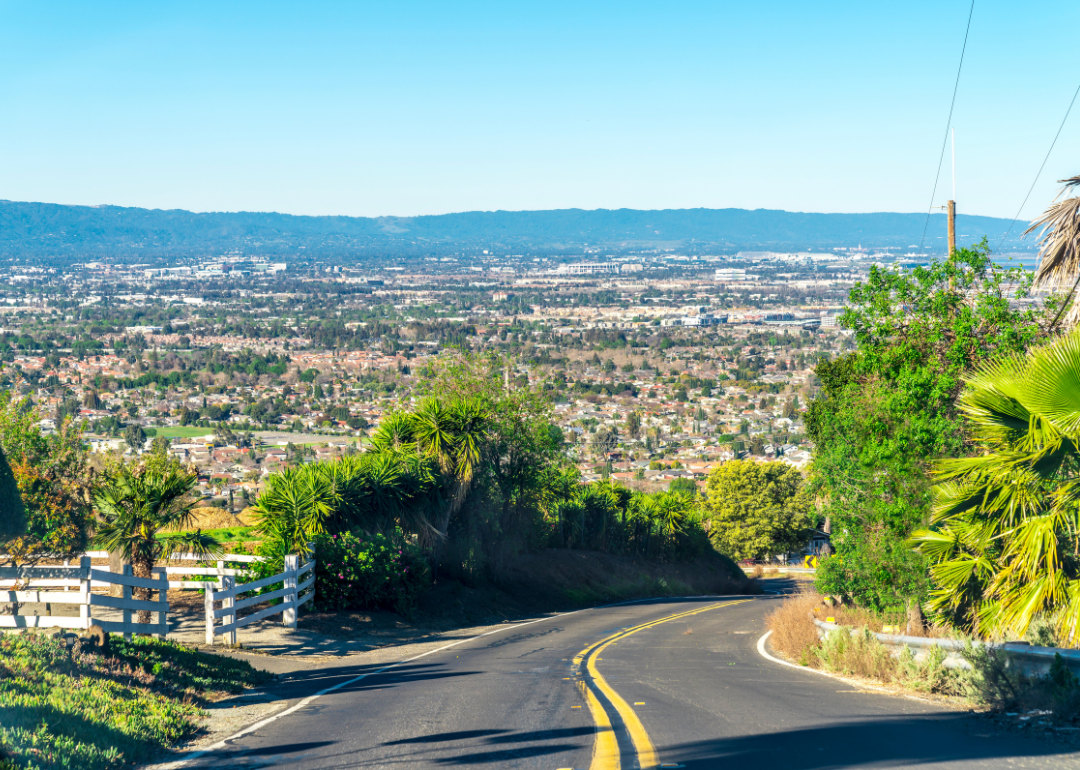 Canva
#8. California
– Total tax preparer jobs: 8310 (5.03 per 10,000 jobs statewide)
– Median hourly wage: $24.71
– Median annual wage: $51,400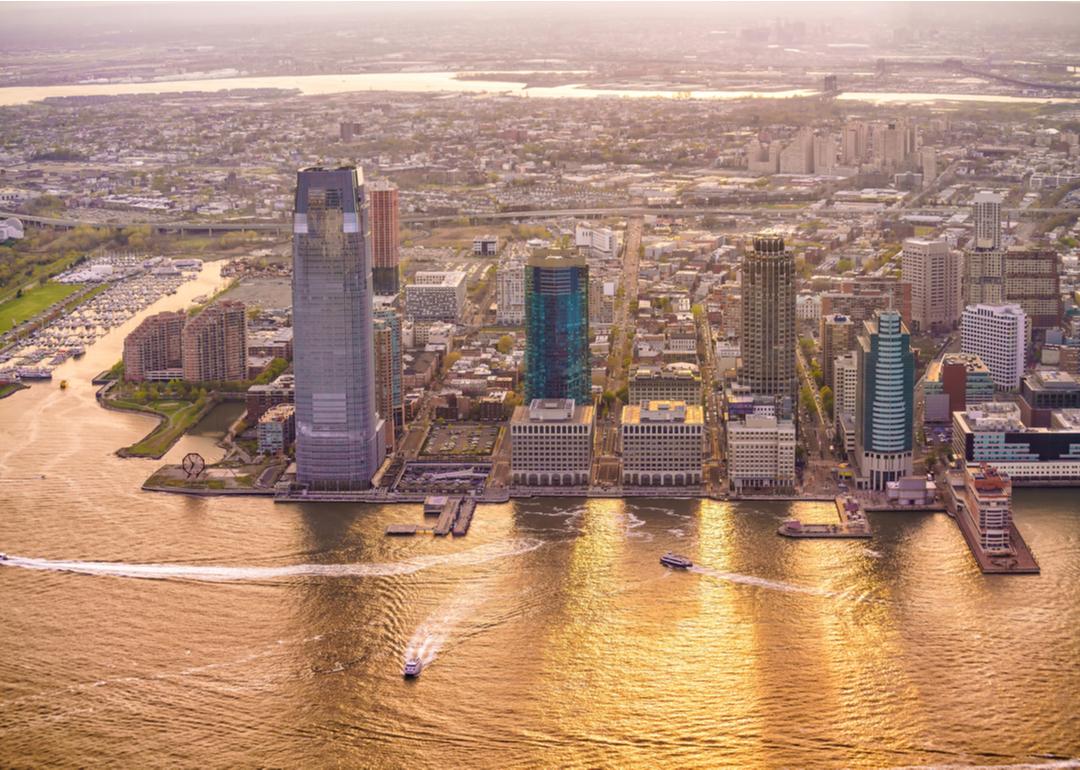 f11photo // Shutterstock
#7. New Jersey
– Total tax preparer jobs: 1620 (4.21 per 10,000 jobs statewide)
– Median hourly wage: $25.89
– Median annual wage: $53,850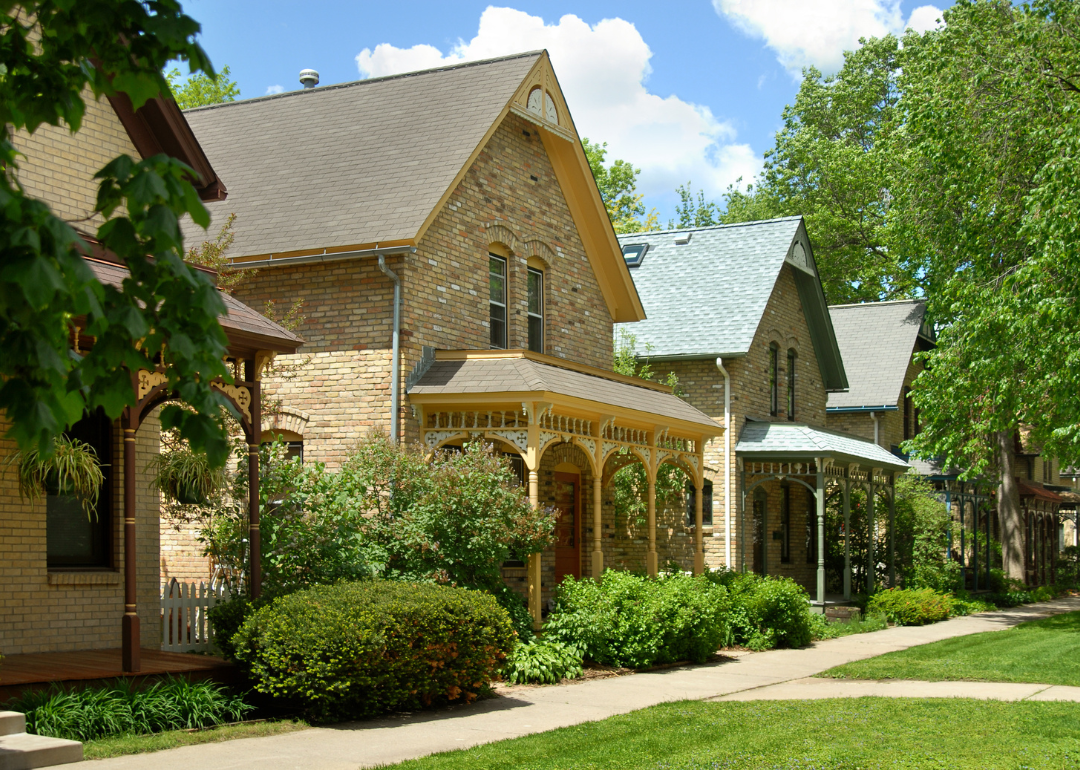 719production // Shutterstock
#6. Minnesota
– Total tax preparer jobs: 1360 (4.96 per 10,000 jobs statewide)
– Median hourly wage: $26.78
– Median annual wage: $55,700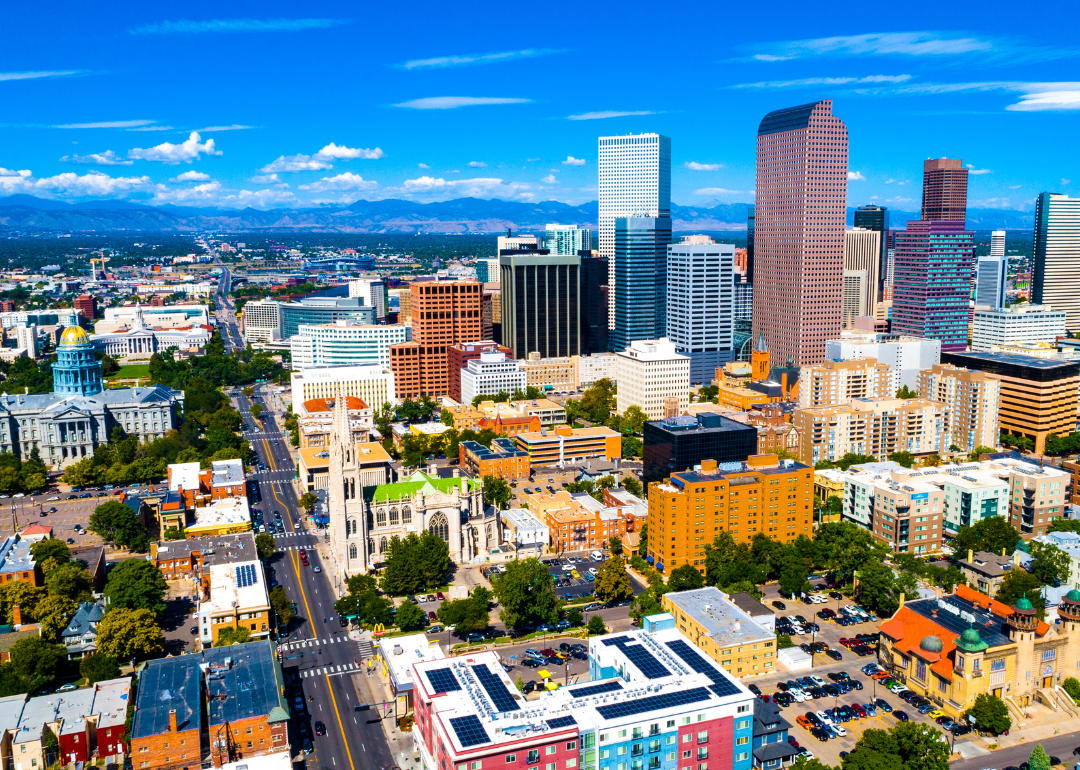 Canva
#5. Colorado
– Total tax preparer jobs: 1780 (6.8 per 10,000 jobs statewide)
– Median hourly wage: $27.17
– Median annual wage: $56,510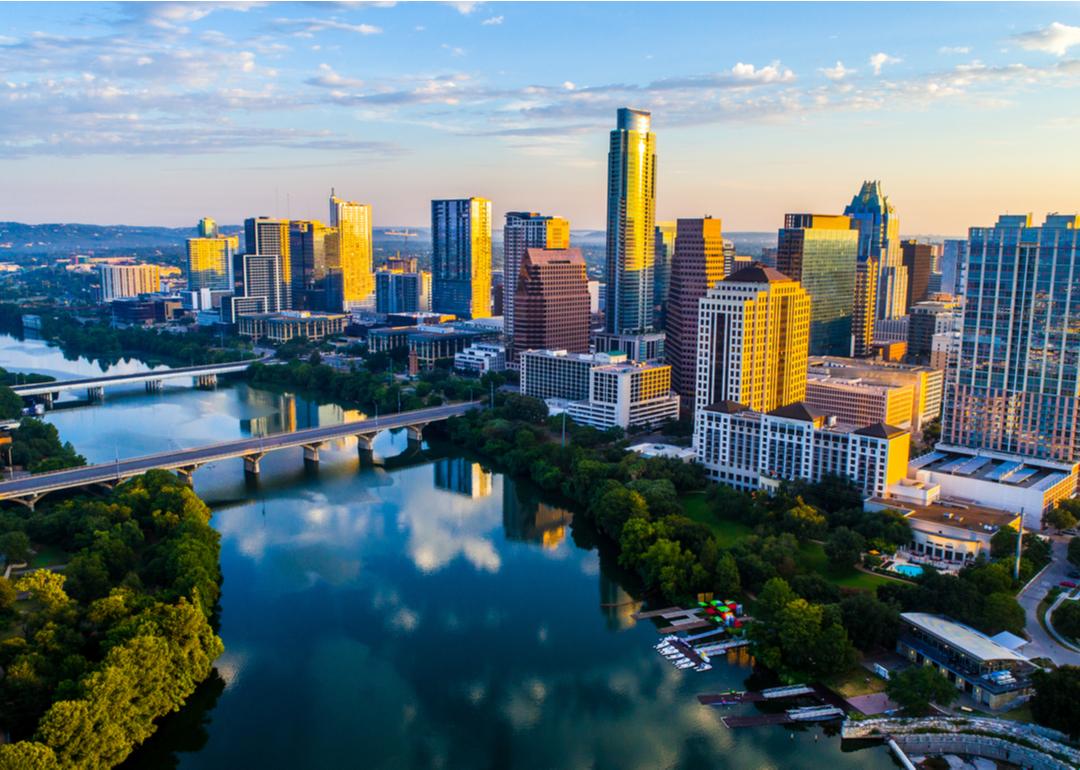 Roschetzky Photography // Shutterstock
#4. Texas
– Total tax preparer jobs: 9980 (8.16 per 10,000 jobs statewide)
– Median hourly wage: $28.57
– Median annual wage: $59,430
You may also like: Jobs that might not exist in 50 years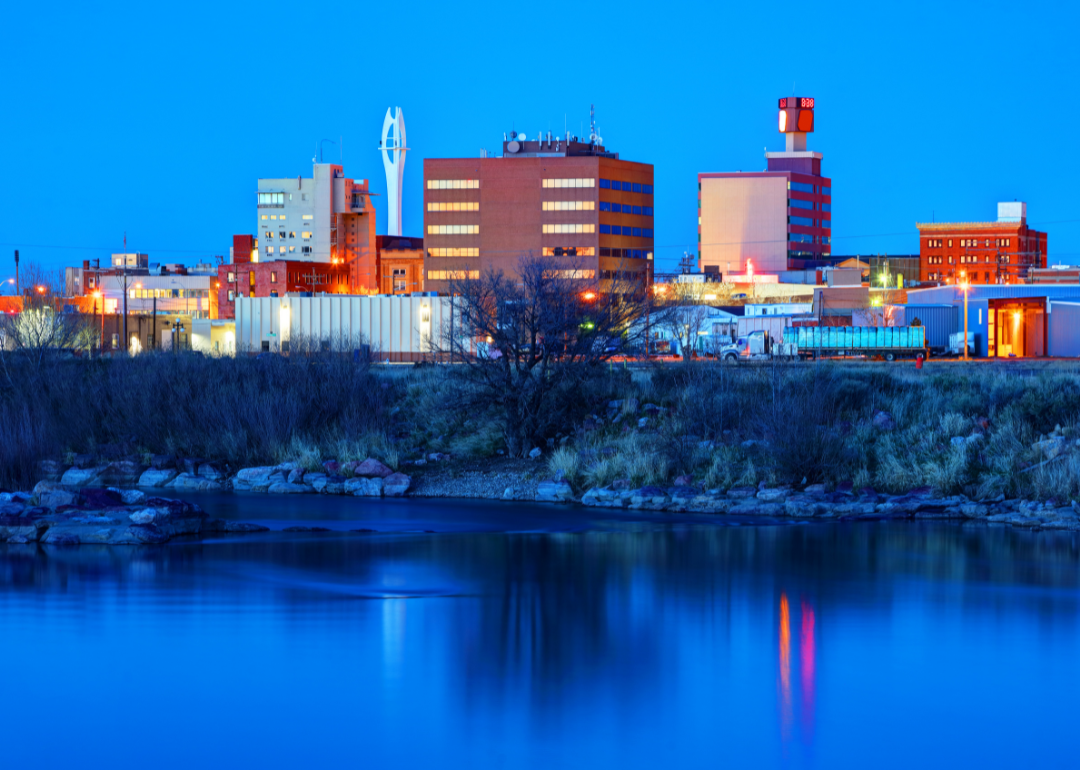 Canva
#3. Wyoming
– Total tax preparer jobs: 60 (2.3 per 10,000 jobs statewide)
– Median hourly wage: $28.94
– Median annual wage: $60,190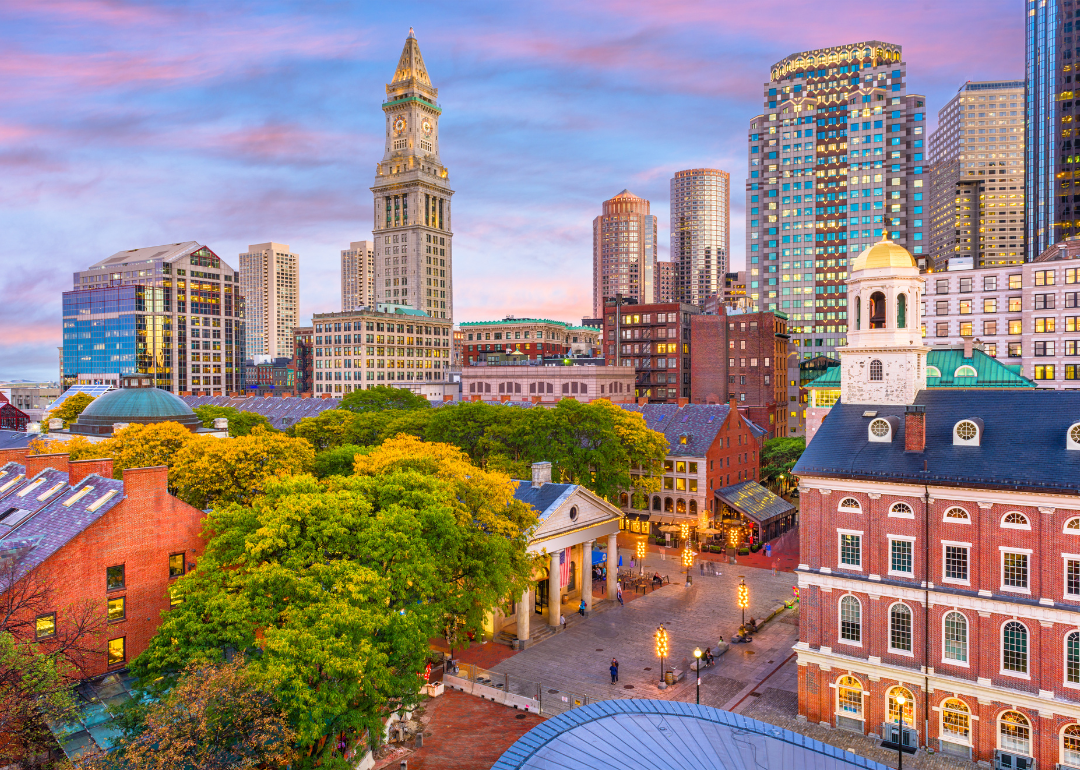 Canva
#2. Massachusetts
– Total tax preparer jobs: 1730 (5.1 per 10,000 jobs statewide)
– Median hourly wage: $29.25
– Median annual wage: $60,840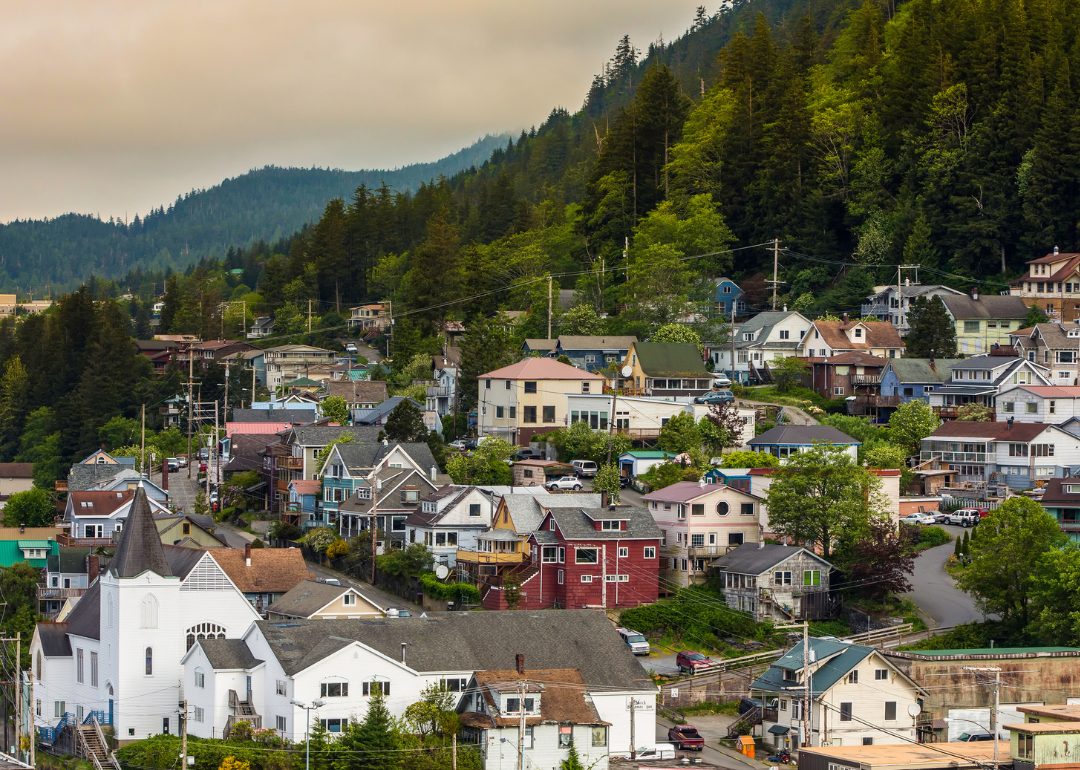 CREATISTA // Shutterstock
#1. Alaska
– Total tax preparer jobs: Not available
– Median hourly wage: $38.20
– Median annual wage: $79,450