8 things to know about etiquette in shared office spaces
Published 5:50 pm Monday, April 10, 2023

Jacob Lund // Shutterstock
8 things to know about etiquette in shared office spaces
Offices may not have the pull they used to, but coworking—the original flexible workplace—has grown steadily in popularity for years.
Coworking spaces began emerging in the 2000s as an alternative to the home office, then grew to overtake commercial space in major cities around the country. Traditionally a go-to for the self-employed and remote workers, shared office spaces present a third option for today's workers seeking a balance between work-from-home and in-person work.
A recent Harvard Business Review survey found that people who worked from a coworking space were more socially fulfilled than when working from a traditional office or home office. And a 2019 study published in the International Journal of Environmental Research studied German workers using both home offices and coworking spaces. Researchers found that the coworking space presented an attractive option for workers psychologically and socially.
More than 1 million Americans used coworking spaces in 2022, according to Zippia. Of course, that third option comes with its own costs and social standards too.
Firmspace analyzed survey data, studies, and news reports to compile this list of eight things anyone planning to leverage shared office space in their day-to-day work should prepare for.
It's been three years since the COVID-19 pandemic sent workers packing from their offices—and office space is beginning to fill again in some markets at long last. Office occupancy rates in 10 major metros tracked by Kastle Systems hit a peak occupancy of 50% in February 2023, compared to pre-pandemic levels close to 100%. That level appears to have stabilized, indicating less office work is a new standard—at least for now, and at least in major urban city centers for which we have data.
As you venture into coworking spaces, specifically, it's important to keep in mind the habits that worked in the home office won't always translate to these shared spaces.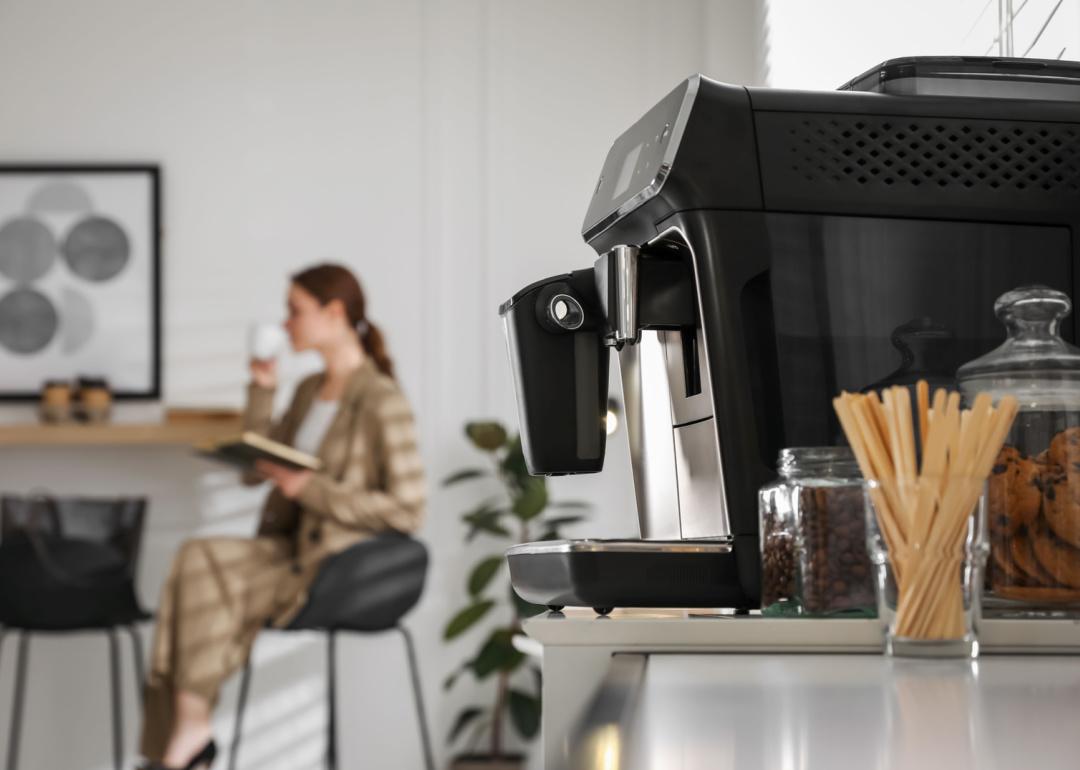 New Africa // Shutterstock
Be respectful of others' space
Many coworking spaces offer shared kitchen space, coffee machines, and sometimes even beer taps. But shared amenities are just that—shared. As a rule of thumb, remember to leave things the way you'd like to have them when you return.
Tech giants like Microsoft and Apple have led the way in recent decades when it comes to offering creative benefits and amenity-filled office cultures. This year, Google announced it would be moving to shared desks and acknowledged that colleagues would need to work together to make things operate smoothly.
But the same is true for any shared office space where privacy and solitude are invaluable. More than half of workers (52%) surveyed by Harvard Business Review reported that one benefit of coworking spaces was the ability to escape their regular offices and colleagues.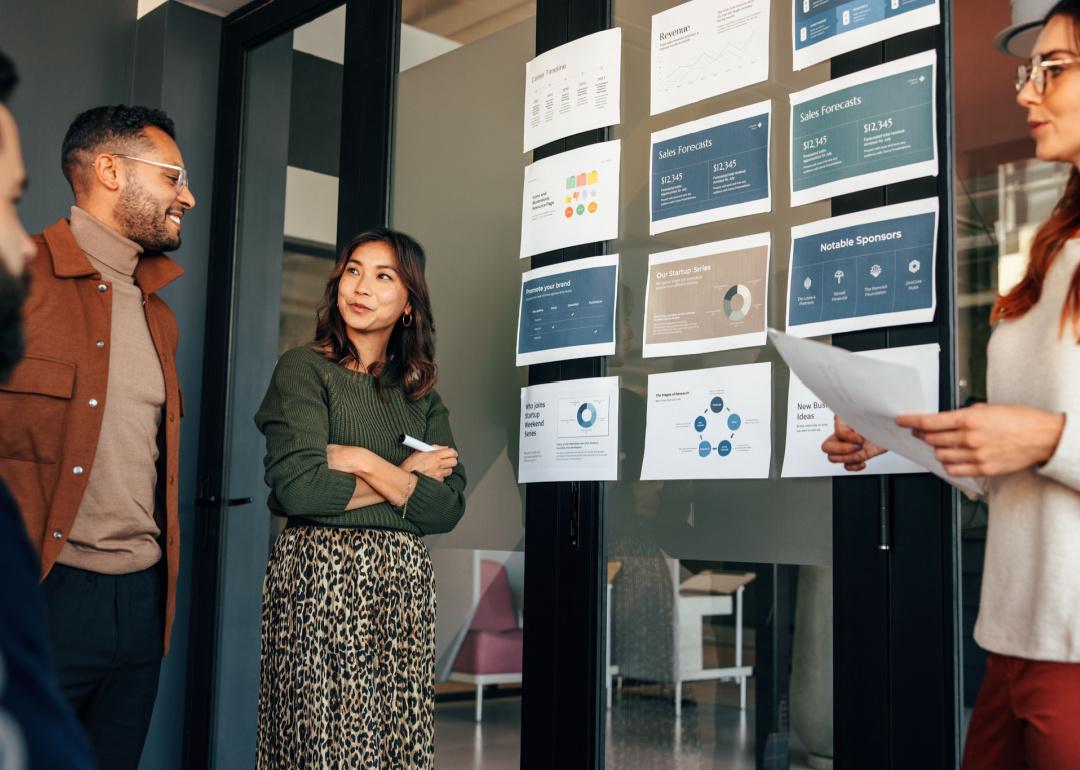 Jacob Lund // Shutterstock
Nobody wants to clean up after you
The shared coworking space you use may or may not employ staff to handle things like cleaning. Did you book the boardroom? Make sure you tidy up when the conference call ends.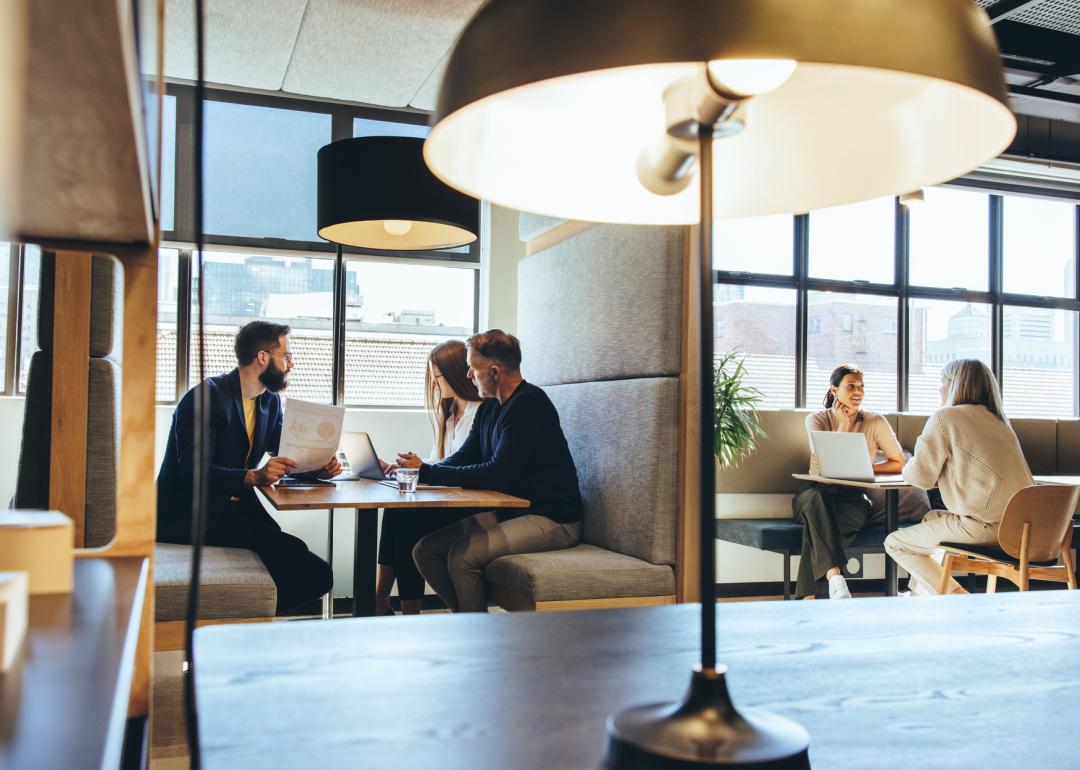 Jacob Lund // Shutterstock
Lower your voice
This can be applied to any shared workspace, but in the name of creating a welcoming space for everyone, it's best to keep your voice low when not using a cubby or private room. Most workers' dislike of open office plans stems from how loud they can be, studies have shown. Remember, headphones are your—and your neighbor's—best friend.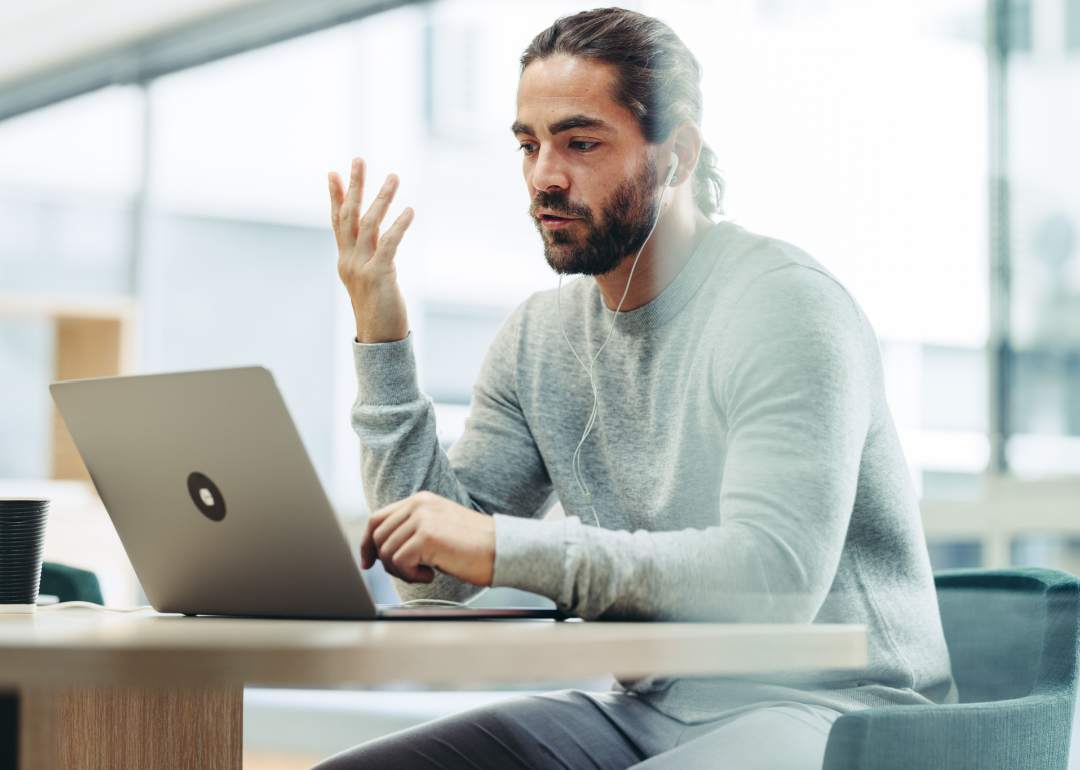 Jacob Lund // Shutterstock
Know when to change environments depending on sensitive conversations
Recognize that the noise volume in a coworking space is largely outside your control and may distract from tense or otherwise sensitive business conversations. Book that private room for an hour or step outside if necessary.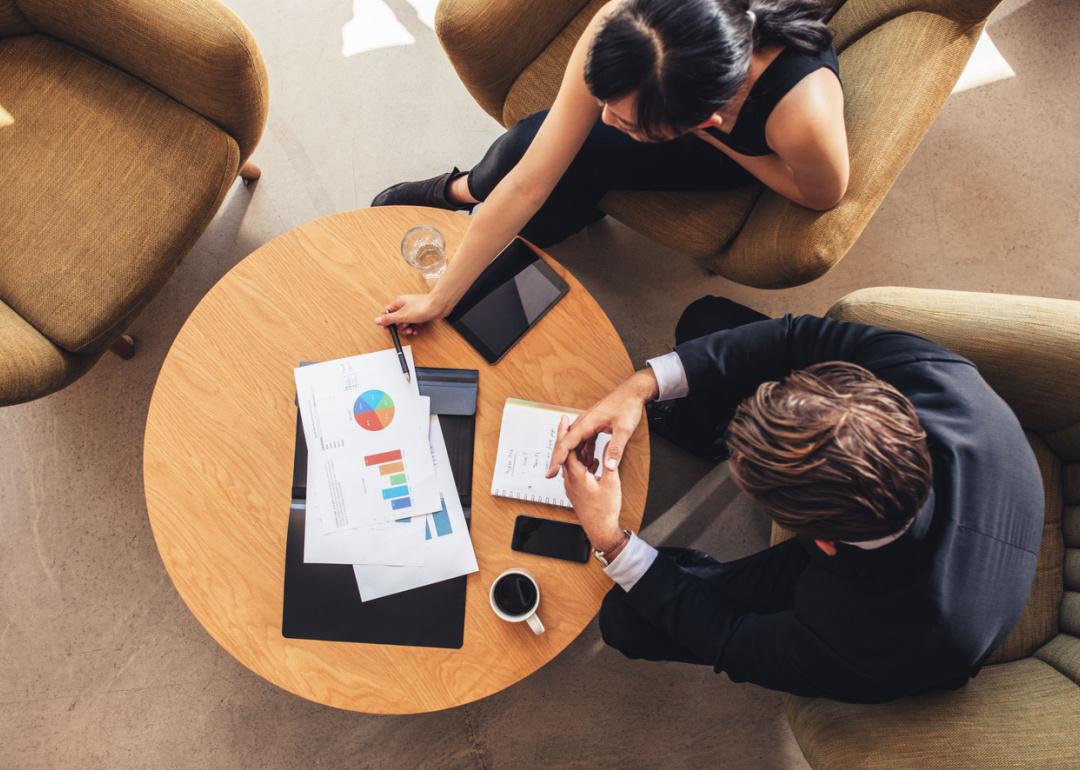 Jacob Lund // Shutterstock
Stay home if you're sick
Seriously. Have we learned anything in the last three years?
Masks can be effective for containing illness but work best when everyone uses one. If you already have flexibility in your day-to-day job, it doesn't hurt to make that day a work-from-home day. Better yet, why not take the day off? Many Americans learned firsthand over the last few years that working through illness can prolong recovery.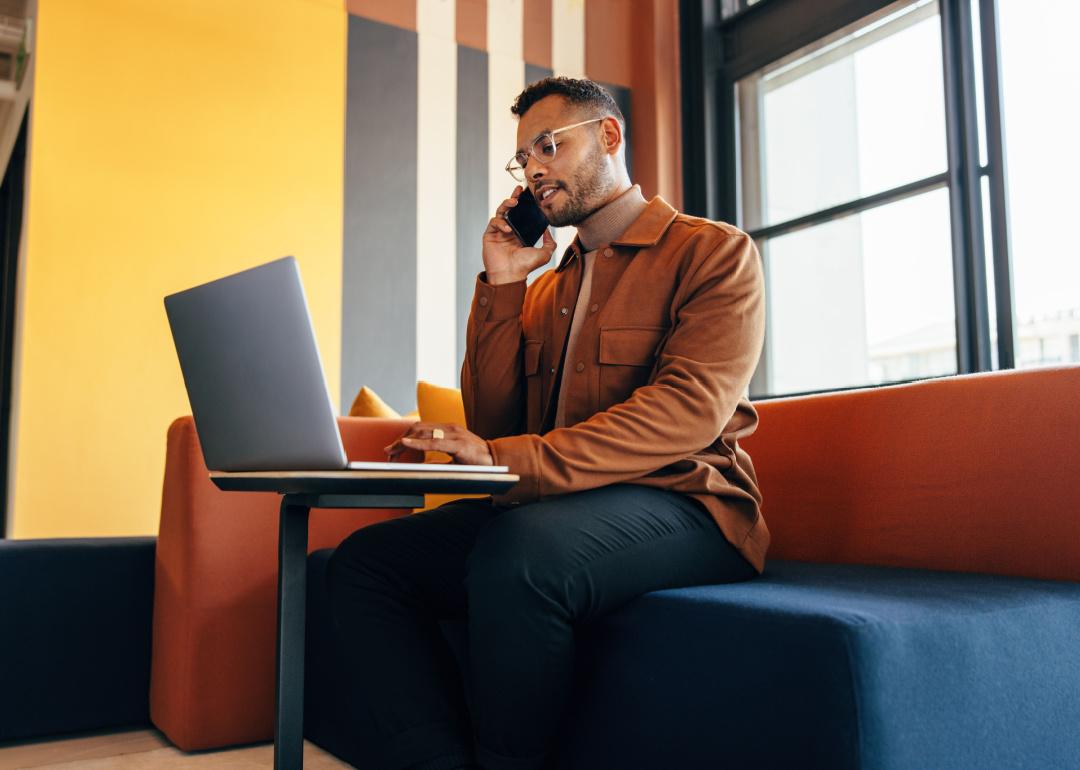 Jacob Lund // Shutterstock
Pack an extra layer
Shared office spaces have one temperature for the entire floor. If it's not your preferred temperature, you should come prepared. Leave the space heater at home, though, as it can be a hazard and may not even be allowed by the property owner.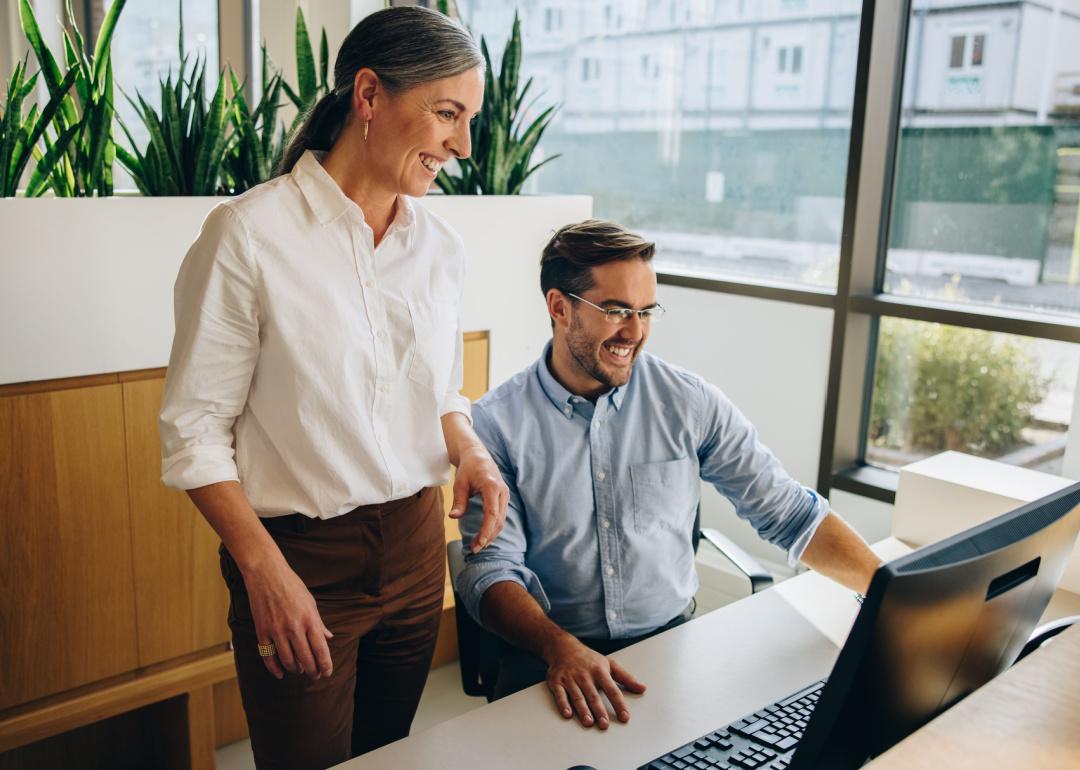 Jacob Lund // Shutterstock
Take it easy on the cologne and perfume
Personal scents can spread widely in open spaces, triggering allergies or just discomfort. Similarly, if you bike to the workplace, be conscious of how you may smell when you arrive. Have a plan that helps you minimize distractions for others, like identifying nearby showers you can use after exercise or a commute. Don't forget a change of clothes.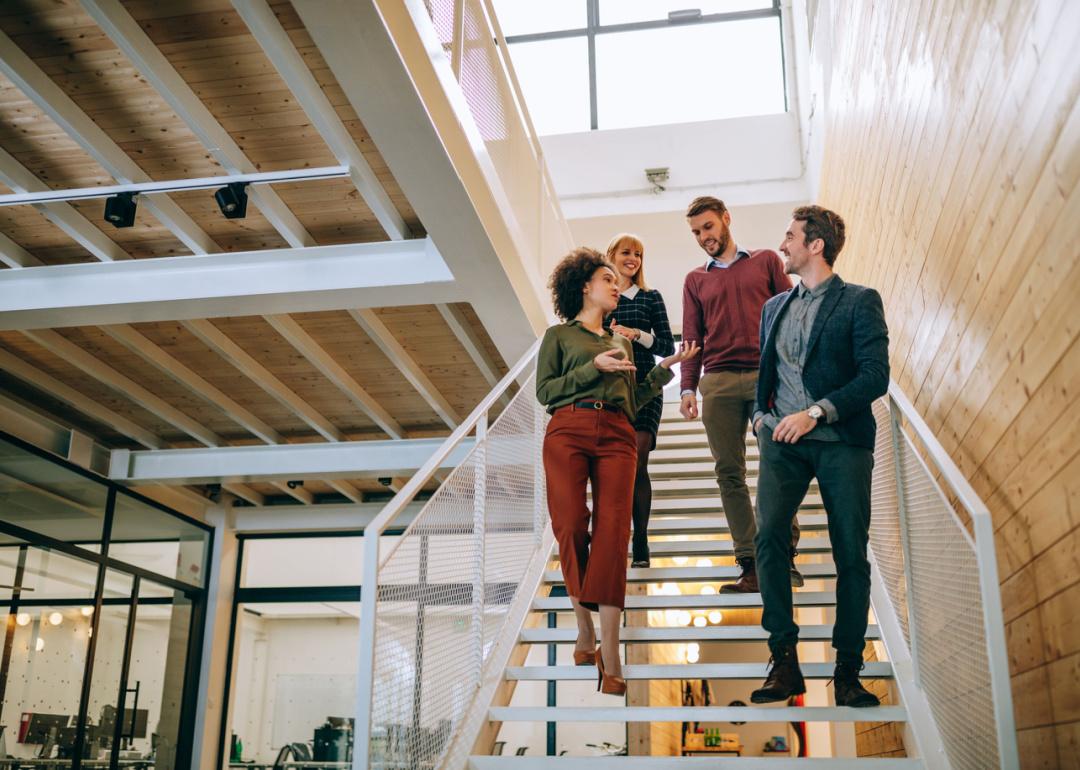 bbernard // Shutterstock
Stop selling the people working with you
That's meant literally and metaphorically. Coworking spaces are a great place to brush shoulders with other professionals. Surveys also reveal that workers appreciate the ability to network in an environment where people come from different backgrounds. But it's also a place where people want to focus without feeling like they're being pestered about investing in a stranger's business idea. Nobody at a coworking space has sway over your employment, either. So you can cut out the performative business and watercooler politics.
This story originally appeared on Firmspace and was produced and
distributed in partnership with Stacker Studio.
More Stacker National