5 industries hiring tech talent in the wake of Big Tech layoffs
Published 6:45 pm Monday, April 17, 2023

Mark Agnor // Shutterstock
5 industries hiring tech talent in the wake of Big Tech layoffs
The last year has been a tough one for the tech industry. The sector has generally been one of historic growth, with some of the best job growth among major occupations, according to the Bureau of Labor Statistics. But 2022 and 2023 have been marked by slowed hiring and layoffs of hundreds of thousands of workers.
Small startups have been hit, but so have major players like PayPal, Alphabet, and Amazon. As of February 2023, more than 60,000 jobs have been cut just this year.
But despite the bad news, tech workers remain incredibly employable. Workers with tech-specific occupational skills have far lower unemployment rates, including in the COVID-19 downturn, compared to the rest of the workforce, according to the latest CompTIA tech jobs report.
Feats analyzed Bureau of Labor Statistics data, CompTIA's most recent jobs report, and news reports to compile a list of industries hiring tech talent. Even while giants like Microsoft, Google, and Salesforce make cuts, several technology-related sectors are still hiring these talented employees.
REDPIXEL.PL // Shutterstock
Professional, scientific, and technical services
According to CompTIA, professional, scientific, and technical services have the most job opportunities among tech industries—with more than 40,000 openings in January. This sector contains jobs within legal services, computer systems design, scientific research and development, and more.
Even though some areas of the sector have seen layoffs, companies like Priori Legal and OpenAI are still actively recruiting. The fact is, legal services and computer systems will be necessary to consumers even in a recession, so the need for quality talent will persist.
Many jobs in this industry are growing faster than average, despite layoffs elsewhere. According to O*Net, professional, scientific, and technical services tech jobs growing more rapidly than the national average include software developers, information security analysts, database architects, and computer and information systems managers.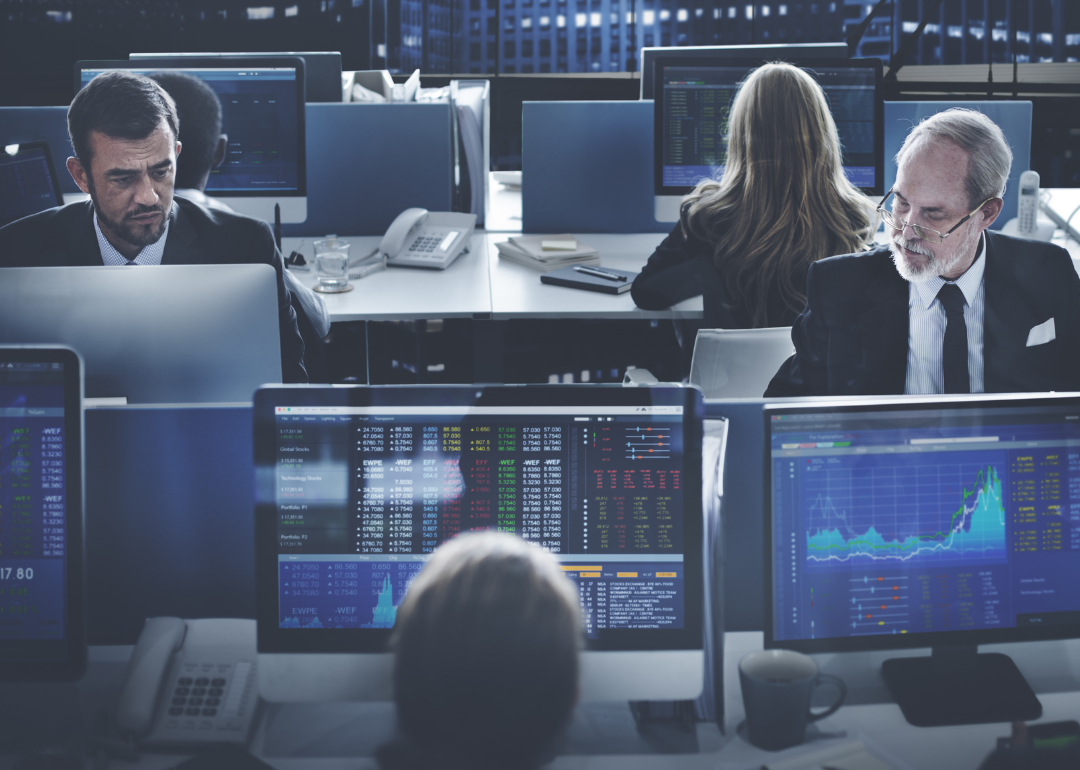 Rawpixel.com // Shutterstock
Finance and insurance
Job listings for finance and insurance roles have been substantial, with more than 30,500 openings in January, according to CompTIA data. This fact might be surprising, with layoffs in the fintech industry—especially startups—dominating the news cycle.
But even as startups and smaller fintech companies have trimmed their rosters, it's an opportunity for larger and more established banks and financial service companies to hire available talent. The BLS estimates business and financial occupations will keep up with average growth over the next few years; tech jobs in the industry, like data scientists, are expected to grow much faster than average, according to O*Net.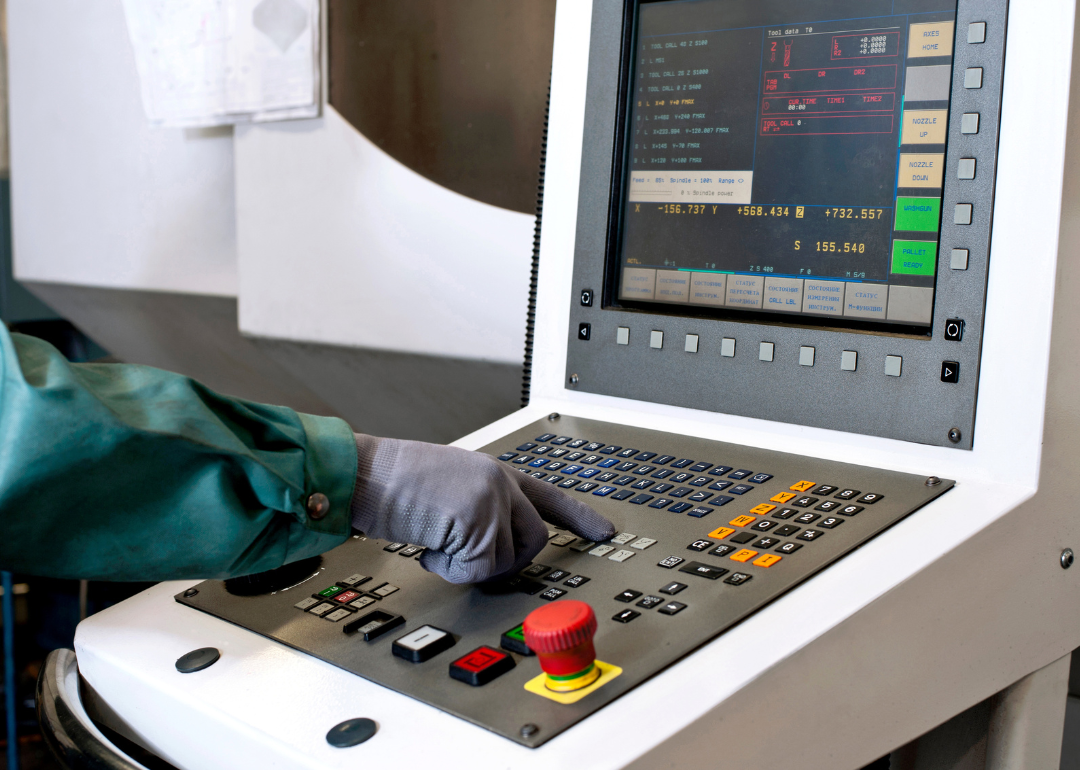 AnnaElizabeth photography // Shutterstock
Manufacturing
Layoffs in manufacturing have certainly made the news, especially "loud layoffs" at companies like Amazon. These large cuts might make it seem like all is lost, but in reality, they just take up more of the news cycle.
The manufacturing sector still offered nearly 25,000 tech job listings in January. The industry includes jobs with specific skill sets that will always be in demand, like computer numerically controlled tool programmers, which O*Net calls an occupation with a "bright outlook" thanks to much faster than average growth.
The Biden administration has invested in growing manufacturing jobs nationwide despite manufacturing shortages and recent declines. Companies like Intel and Micron are investing in growth to boost U.S. production and solve crises like the semiconductor shortage, which will mean plenty of job opportunities for tech workers.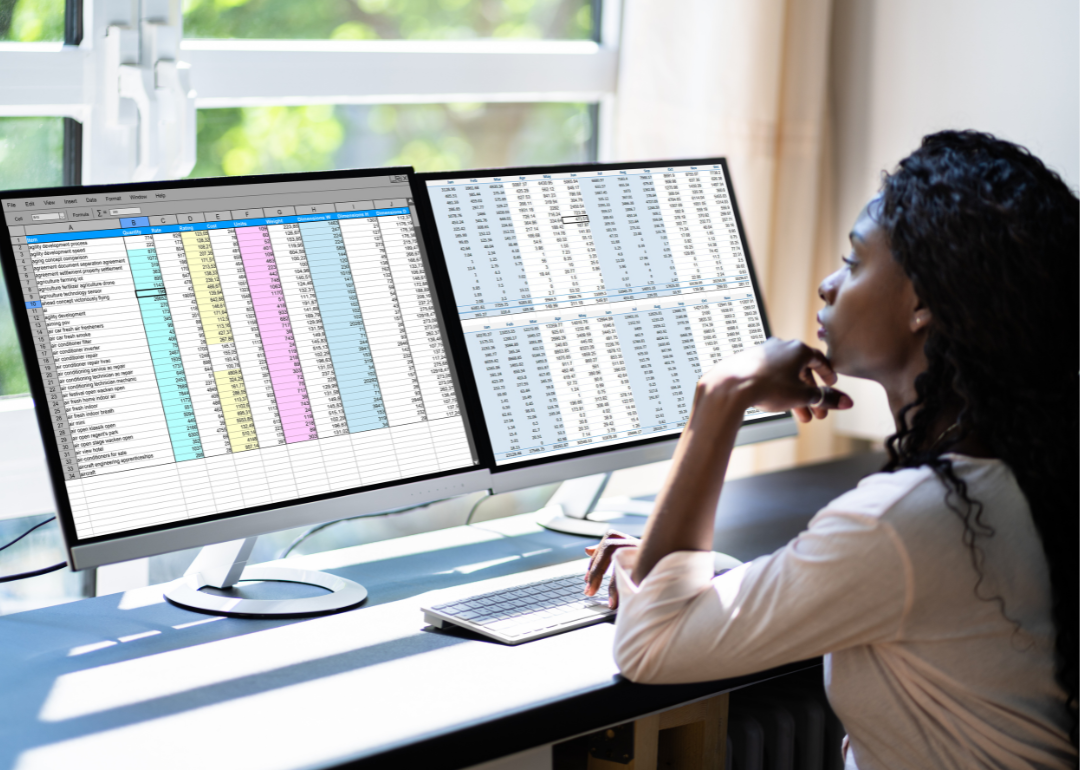 Andrey_Popov // Shutterstock
Information
Information is a broad sector, encompassing the motion picture and sound recording industries, telecommunications, data processing and hosting services, and more. The industry has been struggling with layoffs, with federal data showing the unemployment rate in January the highest it had been in four months.
Still, things are looking up for tech workers in this sector, with CompTIA recording more than 12,000 open tech jobs in January.
The communications sector, in particular, is still evolving as the entertainment and information industries continue to explore technological opportunities. With this evolution will come the need for developers, quality assurance analysts, data scientists, and other tech employees.
According to O*Net, these occupations boast a higher-than-average projected growth in the next 10 years.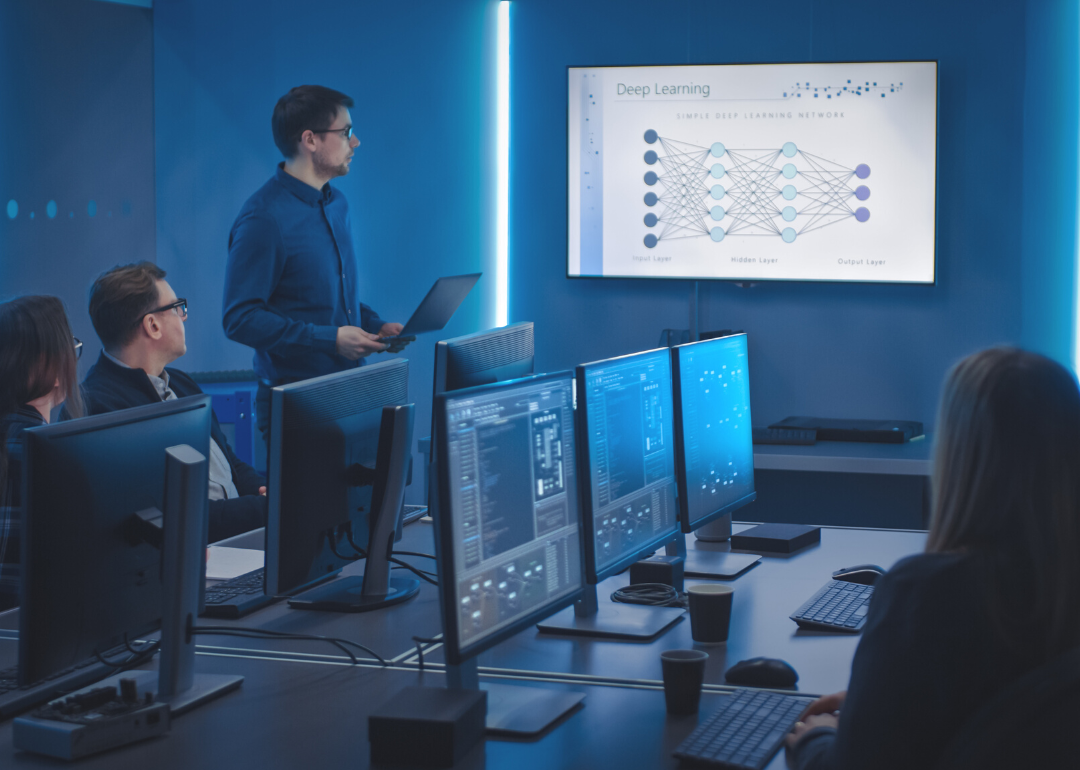 Gorodenkoff // Shutterstock
Public administration
Public administration is also a significant industry hiring tech workers, with the sector posting more than 11,000 jobs in January, according to CompTIA. With most jobs in this industry reporting to local and federal government agencies, public administration tech roles have had more stability in the face of recent turbulence.
Opportunities are abundant, too. According to O*Net, government roles comprise 24% of open jobs in computer occupations like web administrators and blockchain engineers. Plus, it projects that growth in these roles will be faster than average.
This story originally appeared on Feats and was produced and
distributed in partnership with Stacker Studio.
More Stacker National