11 summer festivals across the US to check out on your next vacation
Published 7:45 pm Tuesday, April 18, 2023

Steve Jennings // Getty Images
11 summer festivals across the US to check out on your next vacation
No more teachers, no more books! Whether you're taking time off of school, work, or just taking time for yourself, summer in the United States is arguably the best season to take a vacation. Not just any vacation, mind you, but the kind of getaway that puts the pep back in your step. The kind of trip that helps you recharge from the daily grind and leaves you feeling restored.
Bounce researched some of the best festivals to attend during your summer break, using Google deep-dives, Tripadvisor, Outside magazine, and various blogs. The 11 activities listed here give you the opportunity to take part in an amazing summer vacation experience in nearly every corner of the country.
The weather is warm, the sun is shining, the kids are out of school, and there is no shortage of things to do! From family-friendly fairs to outdoor adventures to dozens of music festivals, it's hard to know where to start and what activities to choose. Oftentimes, the travel budget is a major factor.
According to a recent Bankrate survey, the elevated inflation rate has a vast majority of people saying they are staying closer to home and spending less money when it comes to planning their vacations. From COVID lockdowns to political uprisings, the United States can feel strangely divided and, in some instances, unsafe, so this list focuses on activities that not only cover a majority of the country but also provide safe and affordable options for everyone to be able to access and enjoy.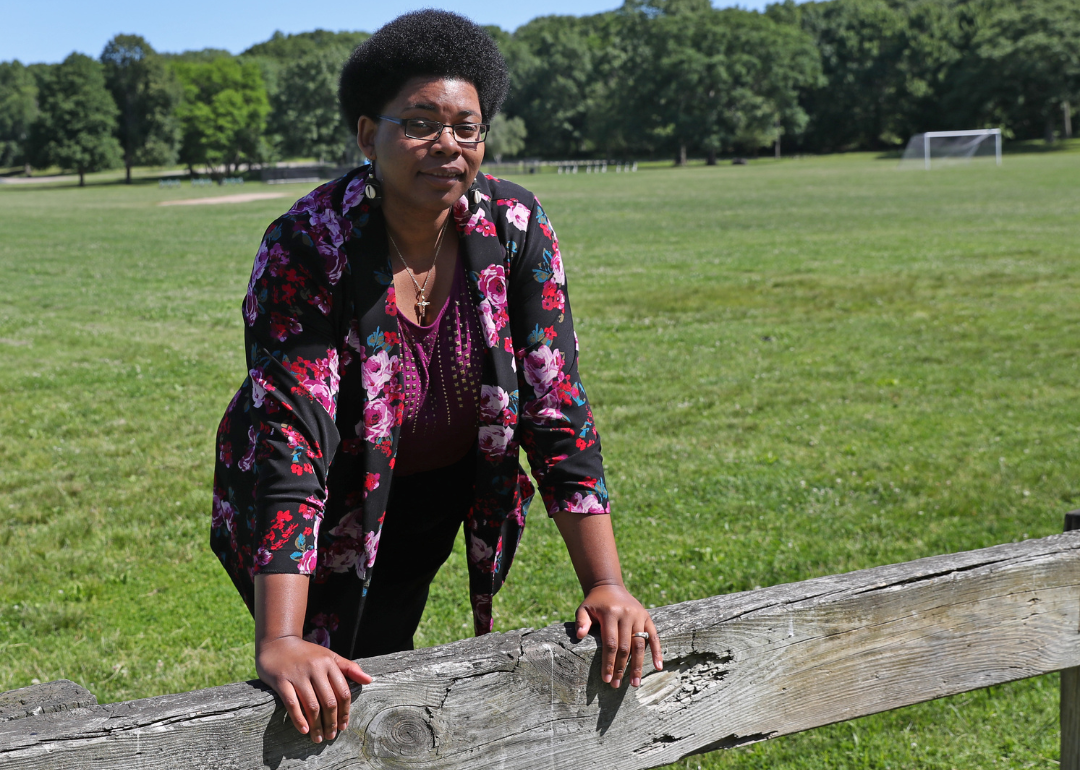 Boston Globe // Getty Images
Boston Art & Music Soul Festival – Boston
Boston is known for many things—a marathon, a tea party, baked beans, etc. But one of the newer and more exciting things it is becoming known for is the Boston Art & Music Soul Festival that takes place in Franklin Park from June 22-24. A mixture of arts, culture, and an educational conference, BAMS Fest is one of Boston's first festivals to uplift and centralize Black joy, voices, and artistry.
Plus, Franklin Park is a short drive away from the Museum of Fine Arts Boston, the John F. Kennedy Presidential Library and Museum, and Fenway Park. The price point for BAMS is also great for the pocketbook. There's even a free registration for the family-friendly festival, as long as you bring your own chair and blanket with you.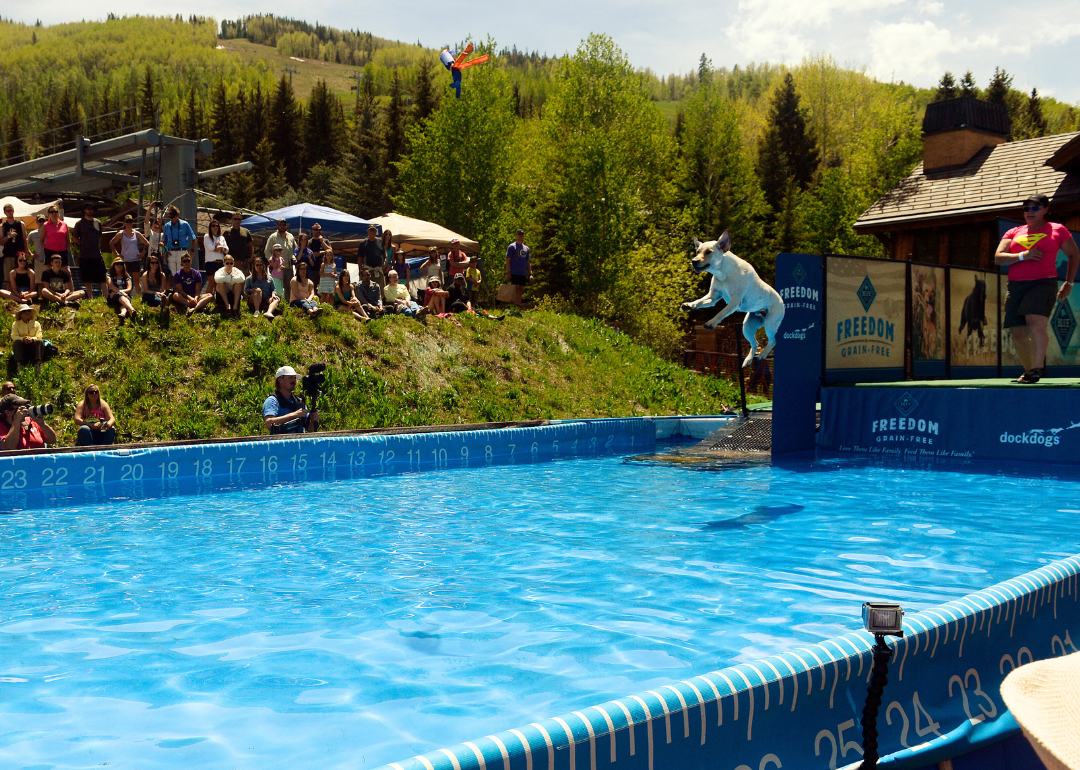 Cyrus McCrimmon // Getty Images
GoPro Mountain Games – Vail, Colorado
The skiing is amazing during Colorado winters, but don't count Vail out during the summer months. During the month of June, Vail becomes home to the GoPro Mountain Games, a weekend-long event between June 8-11 that brings together sports, music, arts, and food in a festival that takes place surrounded by mountains and greenery. There's hiking, disc golf, kayaking, yoga, and a myriad of outdoor activities to take part in, as well as the chance to simply be a spectator. The festival is free to spectate, is family-friendly, and you can bring your dogs with you. It's a win-win on all fronts.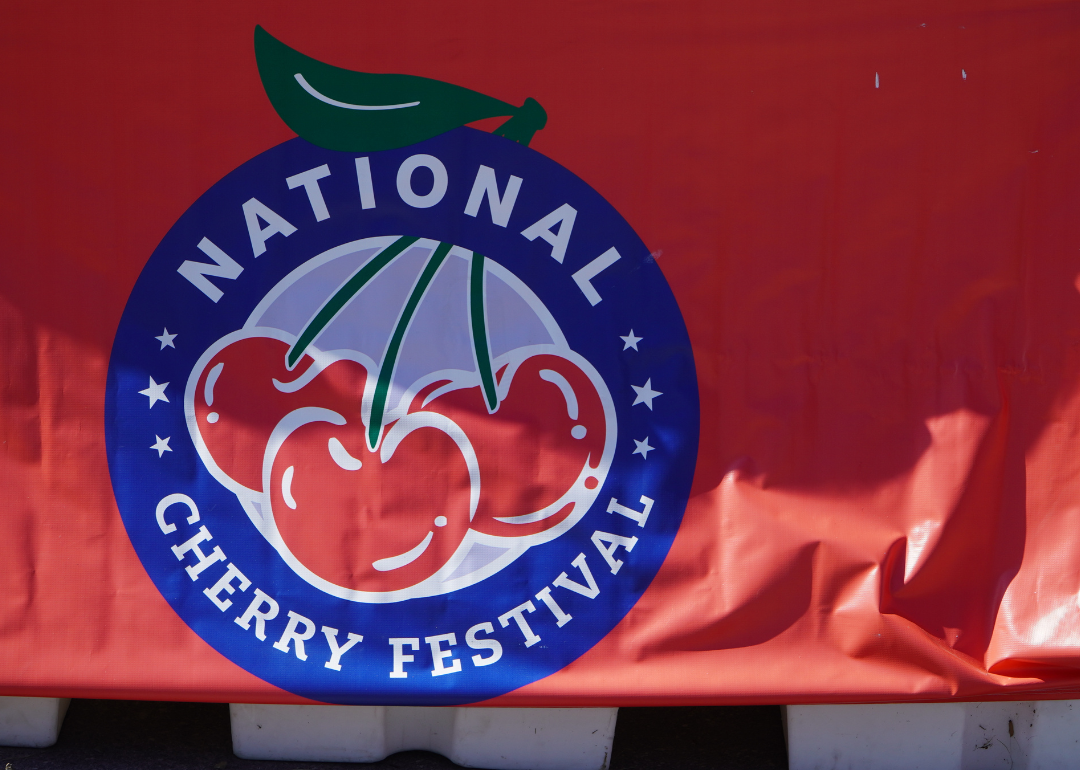 Mal_Media // Shutterstock
National Cherry Festival – Traverse City, Michigan
Michigan may leave you snowed in for the winter, but spending the summer in the Wolverine State gives you the opportunity to spend eight days celebrating at the National Cherry Festival. With 85% of the events free and all of the events family-friendly, you can spend over a week indulging in pies, tarts, drinks, and anything else cherry that you could imagine. There's also a full carnival, daily musical acts, an air show, tea parties for kids, and if you feel so inclined—a National Cherry Queen competition and parade. It's got that wholesome vibe that leaves you nostalgic for simpler times.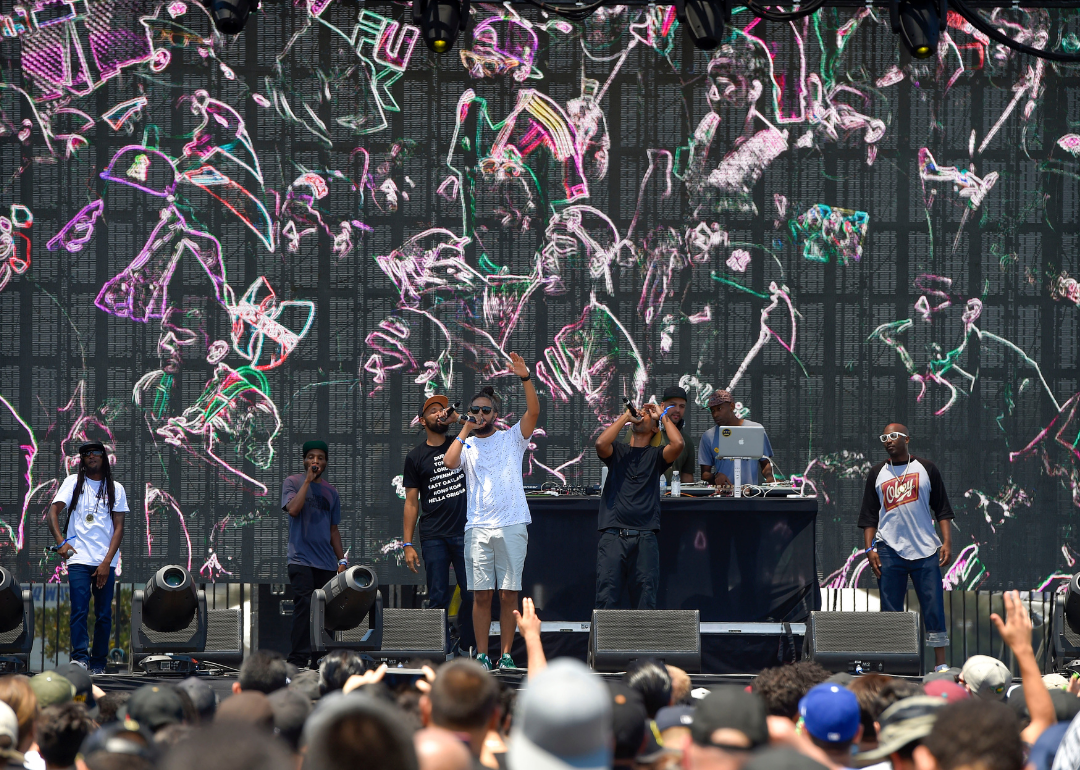 MediaNews Group/Orange County Register // Getty Images
Hiero Day – Oakland, California
There are plenty of things to love about California in the summer, and if you're a hip-hop, art, or dance fan then you should be spending September at the annual Hiero Day Festival in Oakland—home to the Black Panther Party, the famed Lake Merritt, and a breadth of hip-hop legends (E-40, Zion-I, Souls of Mischief, Too Short, Mac Dre) who were considered fundamental to the culture.
The Hieroglyphics crew pays homage to all things hip-hop and Bay Area every year with Hiero Day. Last year, the event took place on three stages spread out over multiple blocks, allowing attendees to explore even more of what the city has to offer. Despite all it has to offer, you can get early bird tickets for under $20 a person. Plus, Oakland is only a 20-minute drive away from San Francisco.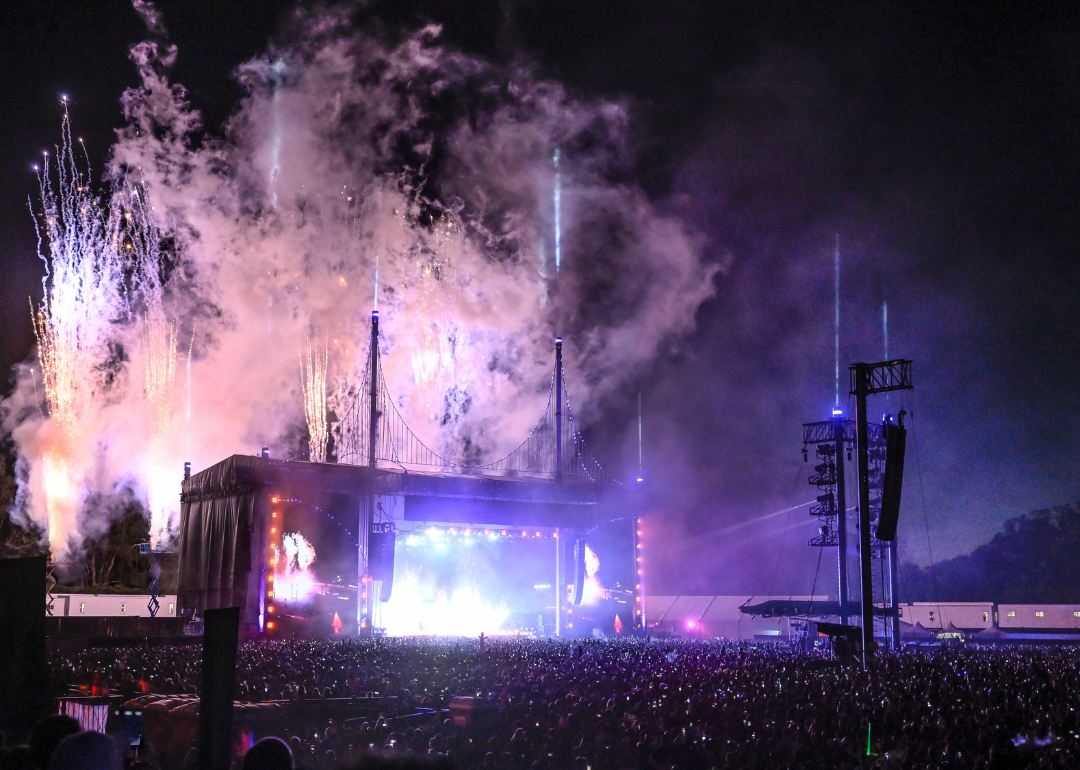 Steve Jennings // Getty Images
Outside Lands – San Francisco
Speaking of San Francisco, the entire city could be its own chosen summer activity—but it's worth checking out Outside Lands, a festival that combines the perfect blend of cross-genre music, gourmet food, and larger-than-life art installations smack in the middle of the world-famous Golden Gate Park. This year's lineup features Kendrick Lamar, Foo Fighters, and Lana Del Rey, among others.
Spending three days in San Francisco also means you can explore. There's Young's Kung Fu Action Theatre & Laundry for a martial arts-inspired place to catch a nightcap and legendary food in the Mission District where you will probably find poet laureate Tongo Eisen-Martin shouting prose on bookstore stages all within 30 minutes of the park itself. The festival is a little pricey, and so is the city, so prepare to have a little set aside to make it happen—but it's worth it.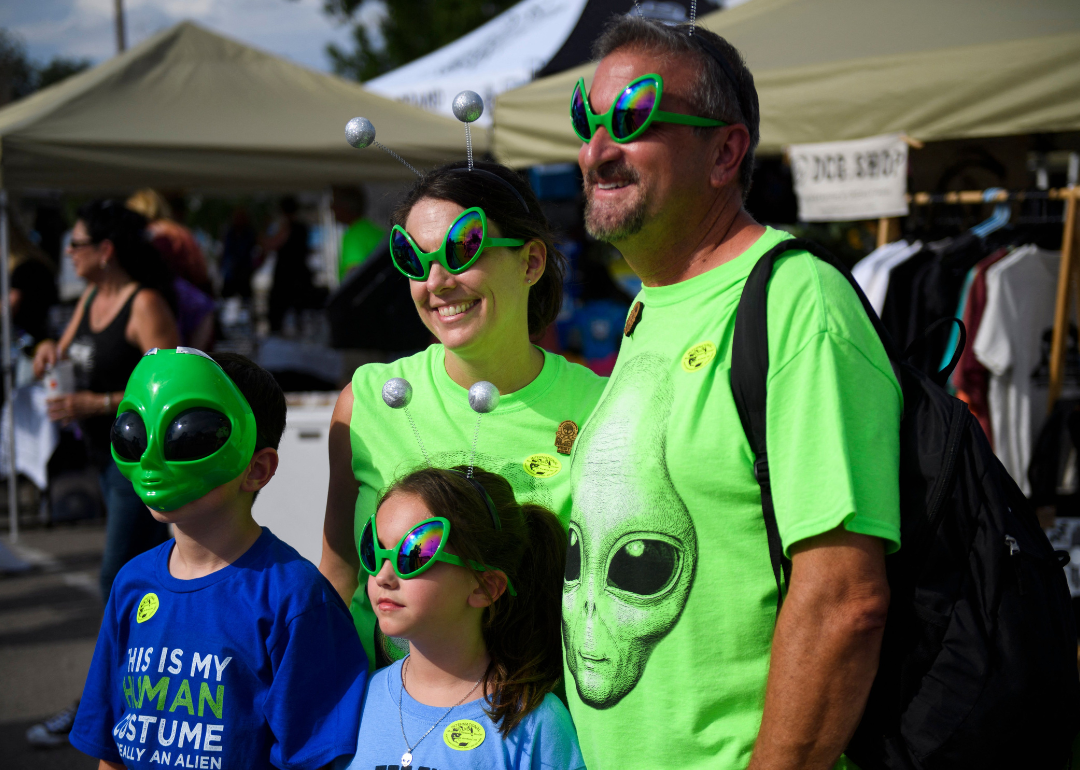 PATRICK T. FALLON // Getty Images
Roswell UFO Festival – Roswell, New Mexico
When it comes to a unique summer adventure, it's hard to think of one that fits the bill more than the Roswell UFO Festival in New Mexico. Taking place right before Independence Day (and no, we don't mean the UFO-based Will Smith movie), the festival incorporates a mixture of music, circus acts, history lessons, dance parties, laser shows, and of course—alien chases. The entire town feels dedicated to the belief in the unknown and allows you to tap into the inner child in all of us who believed that we weren't alone. Considering the event is put on by the city of Roswell, you have to appreciate an entire city embracing its far-out reputation.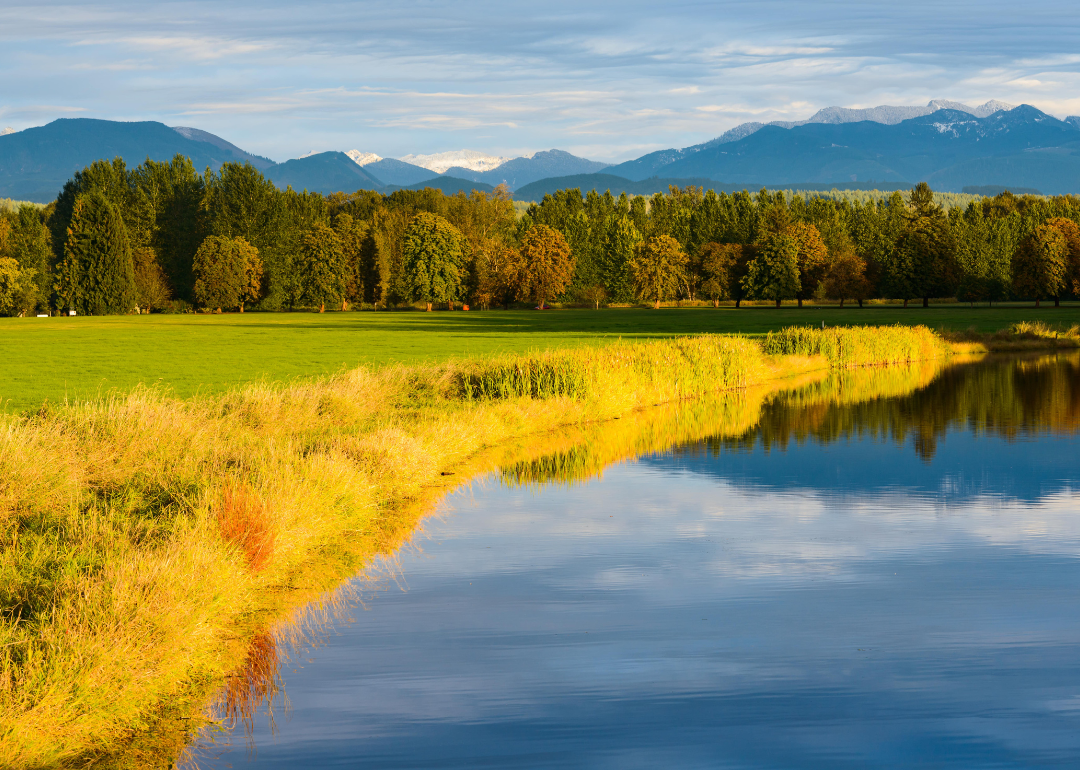 Ian Dewar Photography // Shutterstock
Refuge Outdoor Festival – Carnation, Washington
The Refuge Outdoor Festival doesn't sound like the typical arts and music festival weekend when you read about it. Taking place Aug. 18-20 in Carnation, Washington, this weekend-long camping event was created as a safe space, or refuge, for Black, Indigenous, and other people of color. At the festival, they could come and find peace, restoration, and renewal among community and allies. Planned events combine outdoor activities, holistic healing, music, performance art, and workshops with a social sciences focus.
While the town it takes place in is by far the smallest on this list, it does have Remlinger Farms, where you can pick your own berries during the summer, and a small but kitschy medieval village called Camlann worth checking out.
Christopher Polk // Getty Images
Life is Beautiful Festival – Las Vegas
Viva Las Vegas, and viva Life is Beautiful! Downtown Las Vegas transforms from Sept. 22-24 to become a neon-coated festival paradise that you definitely want to leave the kids at home for. It's a nonstop mixture of pop, hip-hop, and EDM with headliners like The Killers, Flume, and The Yeah Yeah Yeahs surrounded by seemingly billions of glittering lights. Not to mention, Vegas has tons to offer on top of the festival. Usher has a residency there this summer, Steve Martin and Martin Short are taking their act to Vegas, and of course, casinos are everywhere for your roulette wishes and blackjack dreams. The festival experience can run upwards of four figures though, so be prepared.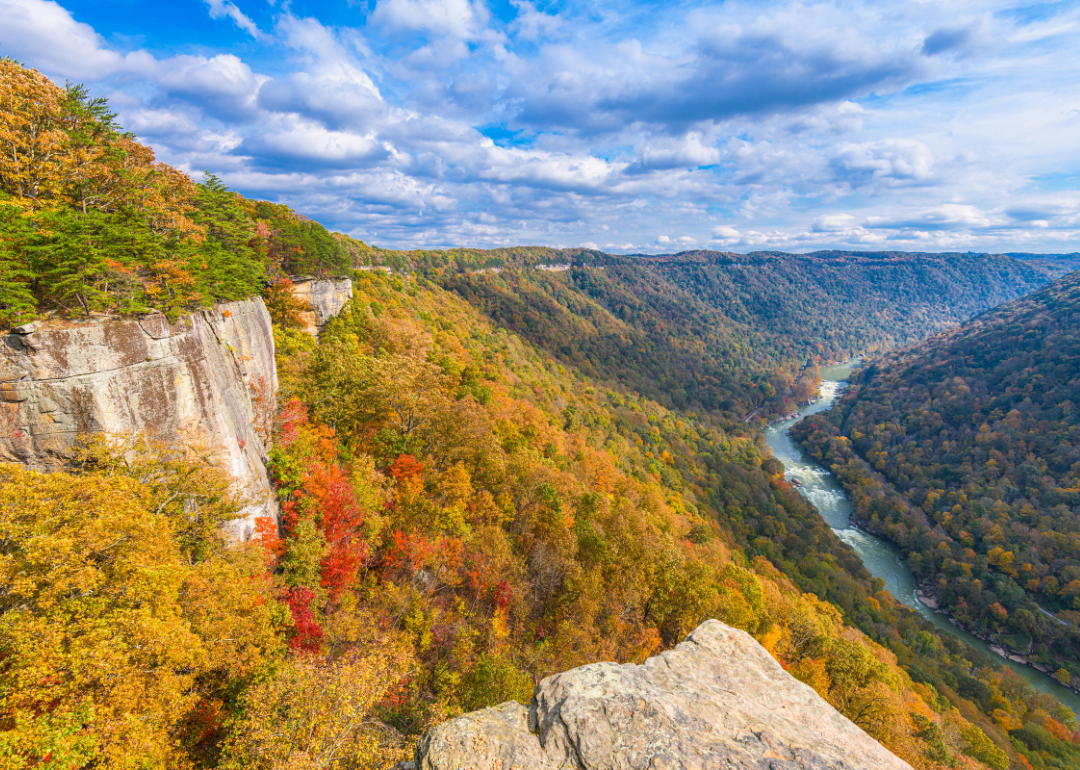 Canva
Waynestock – New River Gorge, West Virginia
Called a "backyard Bonnaroo" by Outside magazine, Waynestock Outdoor Adventure and Music Festival is like a backyard jamboree session—if your backyard happens to be one of the most beautiful areas of West Virginia. Taking place from June 8-11, the festival has a mixture of indie bands from all over the country playing against the backdrop of a rushing river. It also has aerial tramways, ziplining, hiking, white-water rafting, camping, glamping, mountain biking, rock climbing, and the list of outdoor activities just keeps going. It's family-friendly, it's fairly inexpensive, and it's the kind of festival that lets adults run around like kids in summer camp.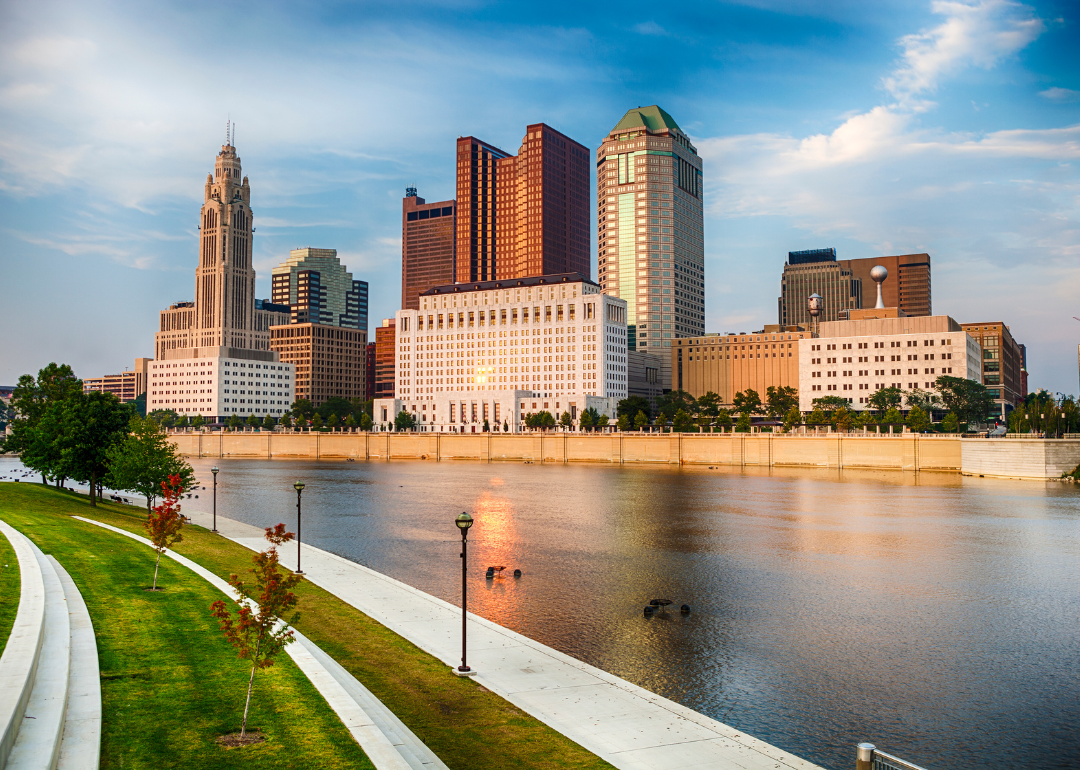 Canva
Festival Latino – Columbus, Ohio
Columbus celebrates all things Latino with their annual Festival Latino, a two-day event that is free to the public and open to all ages. It brings together a mixture of music, art, dance, and of course, food—all under the premise of celebrating the multitude of positive contributions Latinos have made to the city, state, and country. Since the festival is free and in Columbus, you can also drive over to Cleveland if you choose to check out the Rock & Roll Hall of Fame or a Guardians game. While you're at it, make a side trip to the Pro Football Hall of Fame in Canton, only an hour away from Cleveland proper.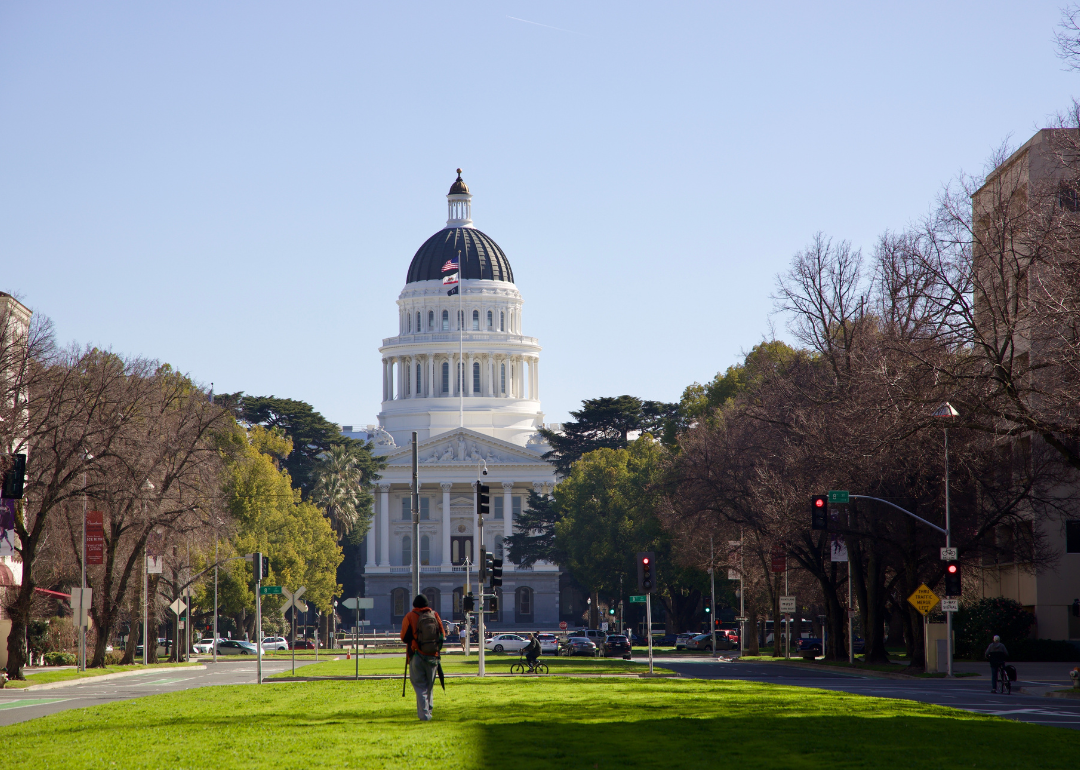 Nono901 // Shutterstock
Farm-to-Fork Festival – Sacramento, California
Voted the "best place to live in California in 2023" by Forbes, Sacramento is home to some of the biggest music festivals like Aftershock, and some of the fastest-growing music festivals, like Sol Blume. It is also home to the Farm-to-Fork Festival, which celebrates the region's music and culinary gems.
A tasting event with local wineries and restaurants kick-off the festivities on Sept. 7 followed by locally sourced, multicourse meals prepped by top chefs Patrick Mulvaney and Randall Selland on Sept. 10. A free street festival at Capitol Mall from Sept. 22-23 ends things on a perfect note, with musical acts providing the perfect beats to go along with the array of local food, wineries, and craft beer all laid out for the more than 150,000 expected attendees.
This story originally appeared on Bounce and was produced and
distributed in partnership with Stacker Studio.