Traveling nurses can make $200K a year—here's how the field changed during the pandemic
Published 6:45 pm Tuesday, April 18, 2023

Canva
Traveling nurses can make $200K a year—here's how the field changed during the pandemic
Even as COVID-19 hospitalization rates have stabilized, hospitals nationwide face an ongoing staffing shortage. The mass retirement of baby boomers and widespread post-pandemic burnout among health care workers have left many workforces unequipped for the volume of patients they receive. The Department of Health and Human Services has projected this shortage will persist through 2030.
To compensate for the shortage, many facilities have ramped up their use of travel nurses—a field the pandemic pushed into the spotlight. Travel nurses worked more than 23% of all total nurse labor hours in 2022 compared to 4% in 2019. Hospitals and health care facilities have bore the brunt of these expenses. In 2022, hospitals nationwide spent nearly 40% of nurse labor expenses on travel nurses, a significant increase from 5% in 2019. This is partially due to the rise in hourly rates charged by travel nurse agencies. Over the past three years, the average rate charged to hospitals for a travel nurse has increased by 213%.
Increased earnings were not the only pandemic-related change in the traveling nurse profession. Incredible Health compiled a list of statistics about how the field of travel nursing changed during the pandemic using various news and government sources. Read on to learn about the other ways the pandemic impacted this lucrative career.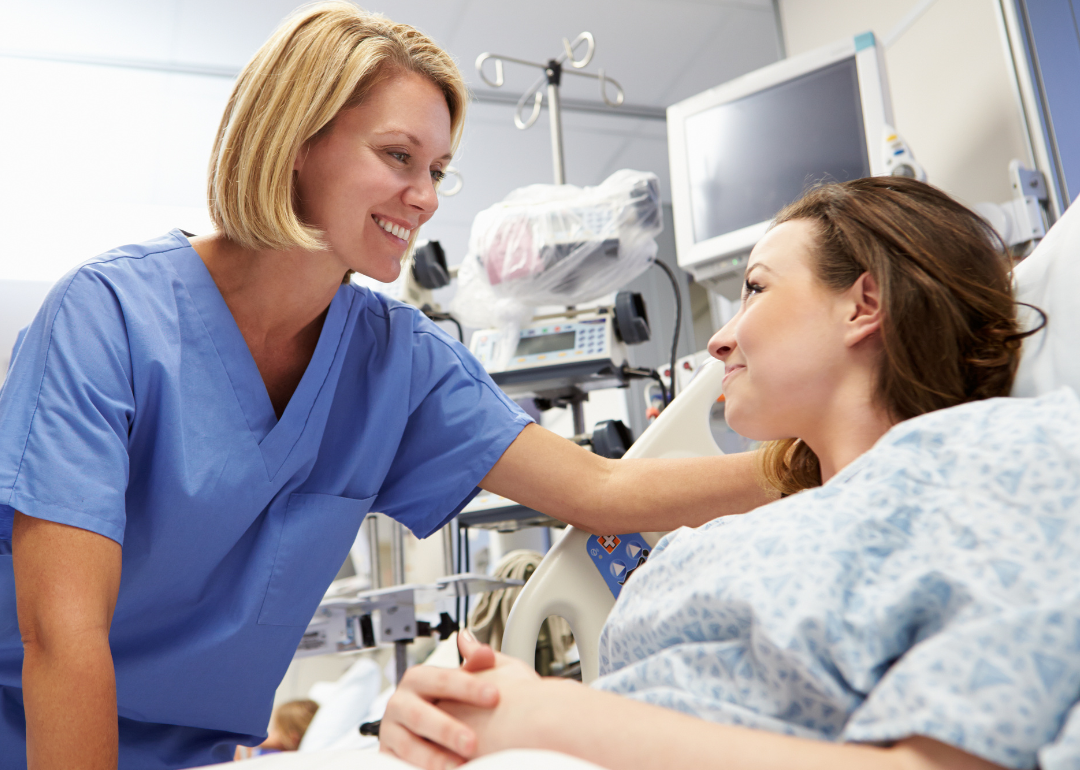 Canva
On average, travel nurses earn $3,167 weekly
Travel nurses typically earn an hourly rate through travel nursing agencies rather than a salary. On average, they work 36 hours per week and 46 weeks per year. While travel nurses earn an average of $3,167 per week, according to the Bureau of Labor Statistics, earnings range between $3,000 and $7,000. This is because work assignments vary considerably in scope and location. Of note, travel nurses can incur additional personal expenses from the nature of travel-based work, such as gas and other transportation-related costs. While travel nurses have higher average earnings than nurses employed at health care facilities, the higher pay rate is intended to compensate for such expenses.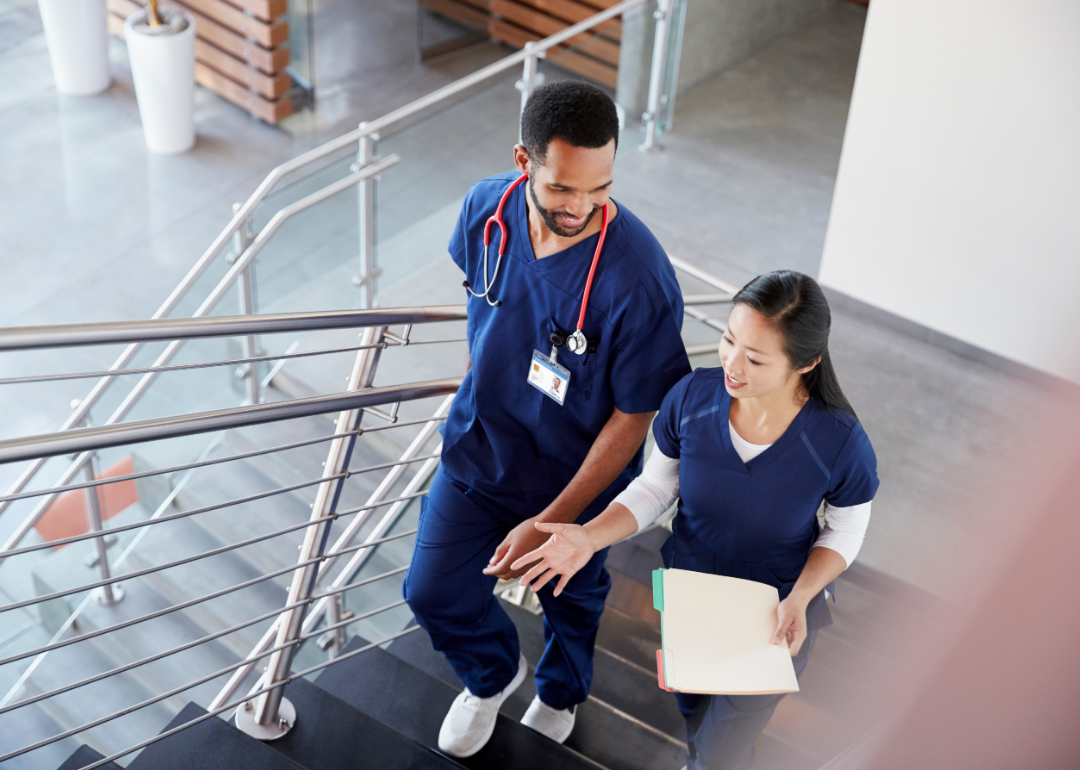 Canva
Average annual pay for registered nurses rose by nearly 7% from 2019 to 2021
The COVID-19 pandemic drew attention to a nationwide nursing shortage. Still, the demand for nurses has been growing steadily over the past 10 years owing to the retirement of the baby boomer generation and expanded health coverage nationwide. Despite this, nurse turnover rates have increased from 18% in 2019 to 22% in 2021. To remain competitive in the hiring and retention of employees, hospitals are increasing wages. In 2021, the average annual pay for registered nurses was $82,750—a 7% increase over the 2019 average of $77,460. The nursing shortage and subsequent increases in annual pay are expected to persist for at least the rest of the decade.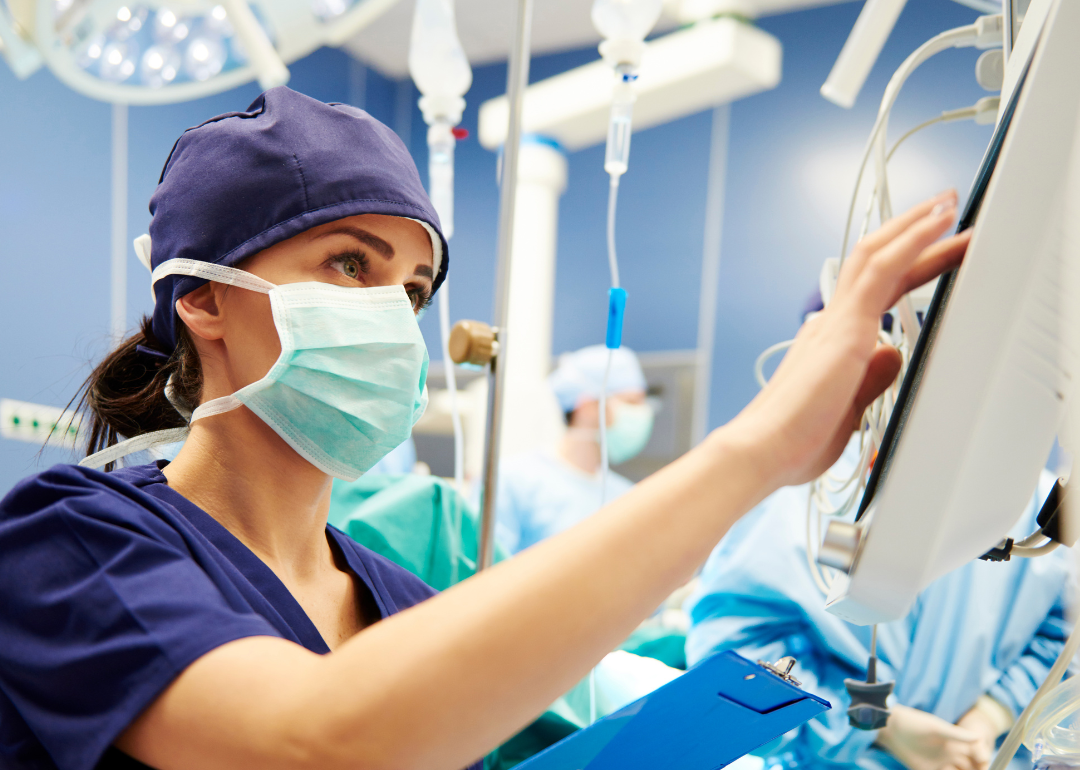 Canva
Between April 2021 and September 2021, demand for travel nurses more than quadrupled
Since the pandemic began, the demand for travel nurses has become closely linked to COVID-19 hospitalization rates. The need for travel nurses peaked between April 2021 and September 2021—the same time period that also saw the highest number of hospitalizations from the delta variant, according to data from Aya Healthcare. However, the demand has since trended downward. Due to stabilized COVID-19 hospitalization rates and depletion of related government funding, travel nursing contracts are becoming less abundant than they were during the pandemic. Still, the profession is projected to continue growing. While travel nurses currently comprise just 1% of the nursing profession, this is expected to grow to 23.4% by 2028.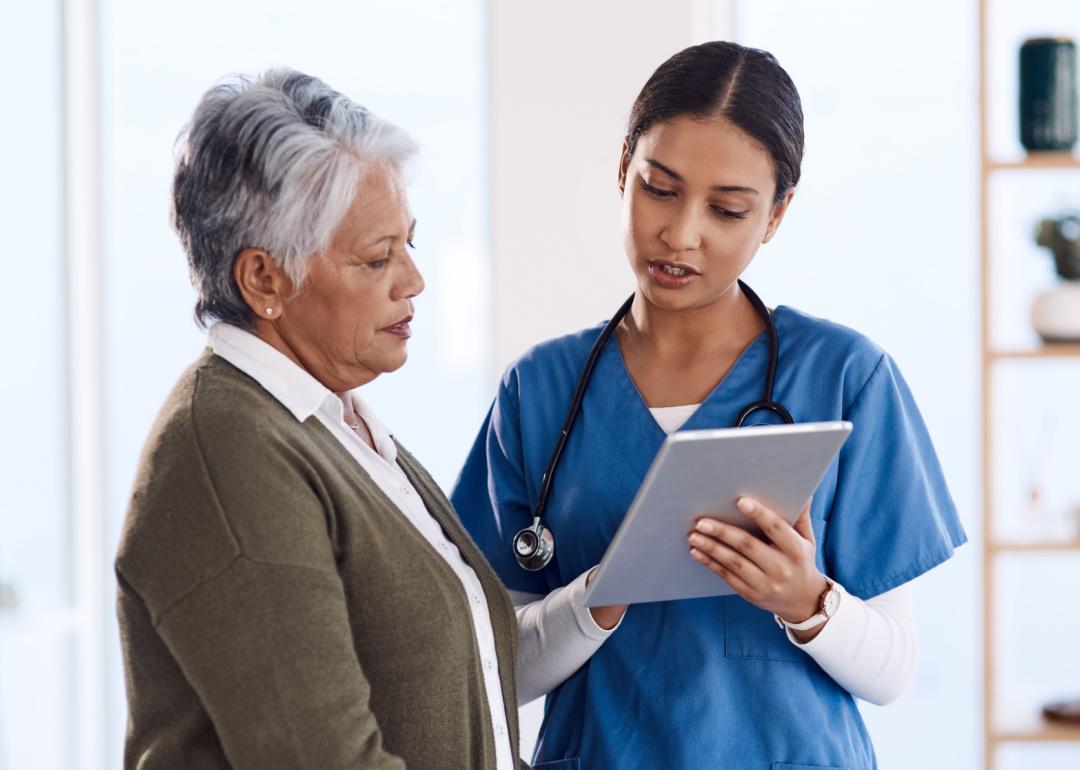 PeopleImages.com – Yuri A // Shutterstock
Travel nurse pay not only includes a salary, but often additional bonuses and stipends
Because the nature of travel nursing often results in increased costs in living accommodations, agencies often include stipends in contracts. These are intended to reimburse for hotel, travel, and meal costs. Alternatively, some travel nurse companies provide their own housing or simply offer increased wages to compensate for living expenses. The amount of a stipend varies by agency, but the General Service Administration determines the maximum stipend allowable based on the local cost of living. Travel nurses also frequently receive crisis pay—additional pay for workers required to work extra hours or in hazardous conditions.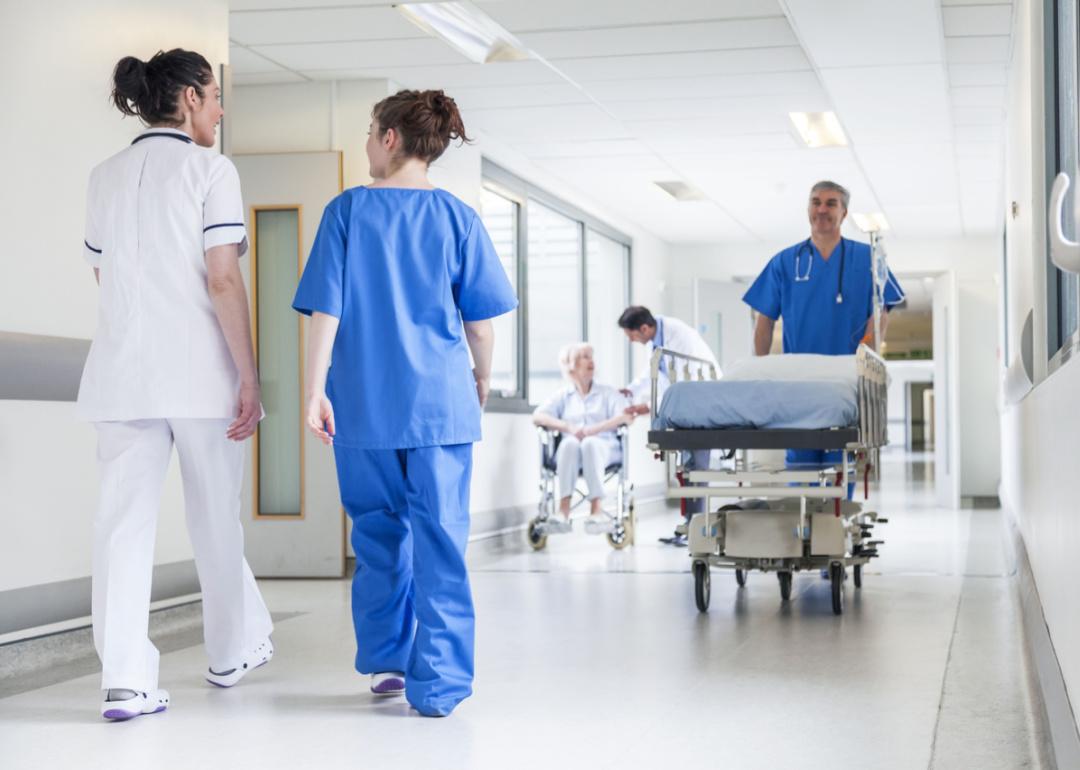 Spotmatik Ltd // Shutterstock
Some travel nurse jobs do not offer health care and retirement benefits due to the short time period of contracts
Though travel nurses typically enjoy higher pay, there are some notable financial drawbacks to the nature of the gig. Assignments, on average, last 13 weeks, although this can vary considerably depending on facility need. Because travel nurses are usually paid as contractors, they often forgo employer benefits including health care insurance, paid time off, short-term disability coverage, and retirement. Insurance and retirement benefits are still available to subscribers at their own cost, independent of their employers, though. Additionally, travel nurses enjoy holiday and overtime pay rates at 1.5 times their taxable hourly wage.
This story originally appeared on Incredible Health and was produced and
distributed in partnership with Stacker Studio.