States with the most job openings in February
Published 4:00 pm Monday, May 1, 2023

BreizhAtao // Shutterstock
States with the most job openings in February
The number of jobs employers have indicated they're hiring for is ticking downward each month, a trend that continued in February, according to the latest Bureau of Labor Statistics figures.
Stacker used BLS data to rank states by their job opening rates in February, using the number of job openings as a tiebreaker when needed. Job opening rates are calculated as the number of job openings per total jobs—filled or open—in a state. February estimates are preliminary.
There were 9.9 million open jobs nationwide in February, down about 6% from the previous month. The national job openings rate was 6% in February—meaning around 1 in 20 of all jobs in the economy are unfilled positions. And some analyses have found that jobs providing the option to work remotely are also dwindling.
The increase in job cuts in February was the largest increase measured since the country was roiled by the financial crisis in 2009. Employers have been cutting jobs, citing economic uncertainty and difficult financial conditions as a result of higher interest rates. The cuts made over the month represented a fivefold increase over the previous month, according to a report from outplacement services firm Challenger, Gray, and Christmas Inc.
But even with employers giving some workers the ax to begin the year, job openings remain at levels much higher than in any previous decade for which data has been collected by the BLS.
You may also like: Do you know the brands behind these famous slogans?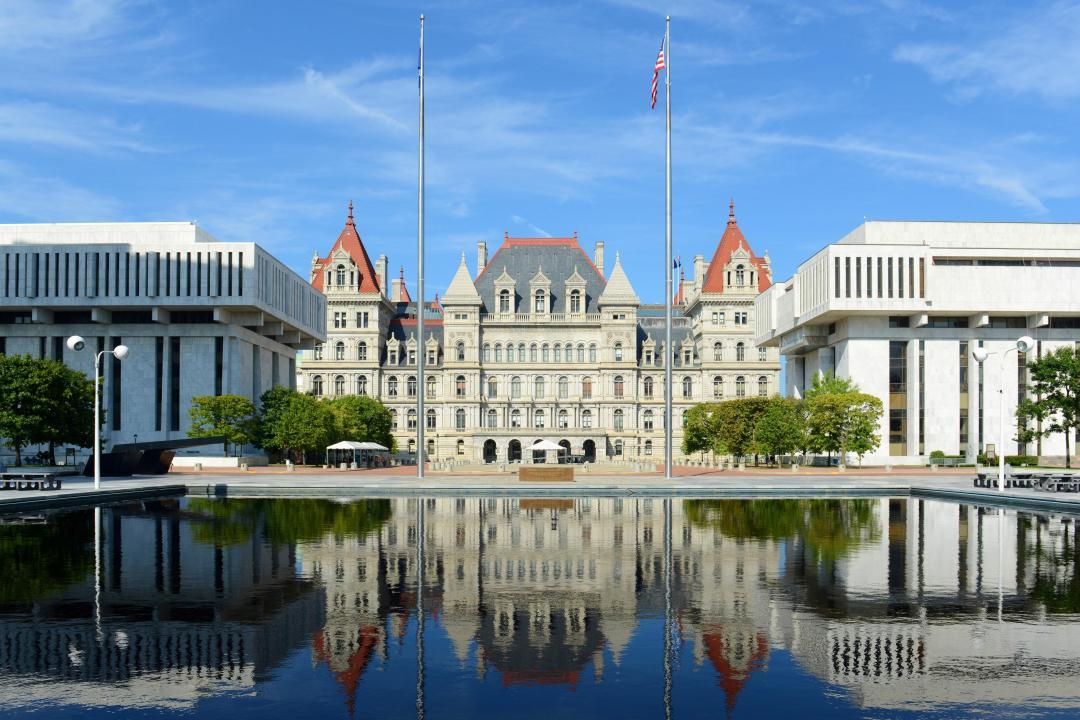 Wangkun Jia // Shutterstock
#51. New York
– Job opening rate: 4.2%
– Number of job openings: 421,000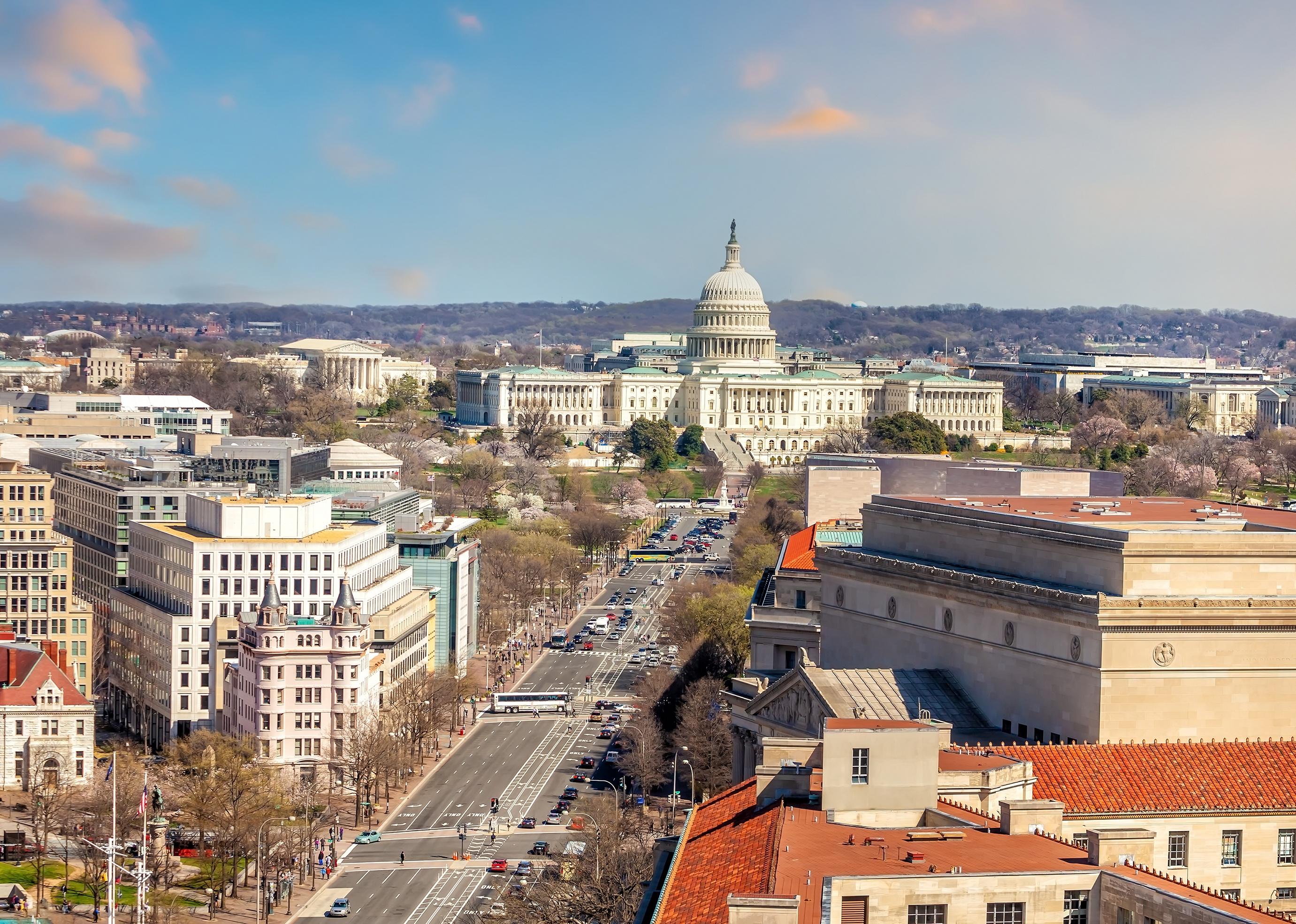 f11photo // Shutterstock
#50. Washington D.C.
– Job opening rate: 4.9%
– Number of job openings: 40,000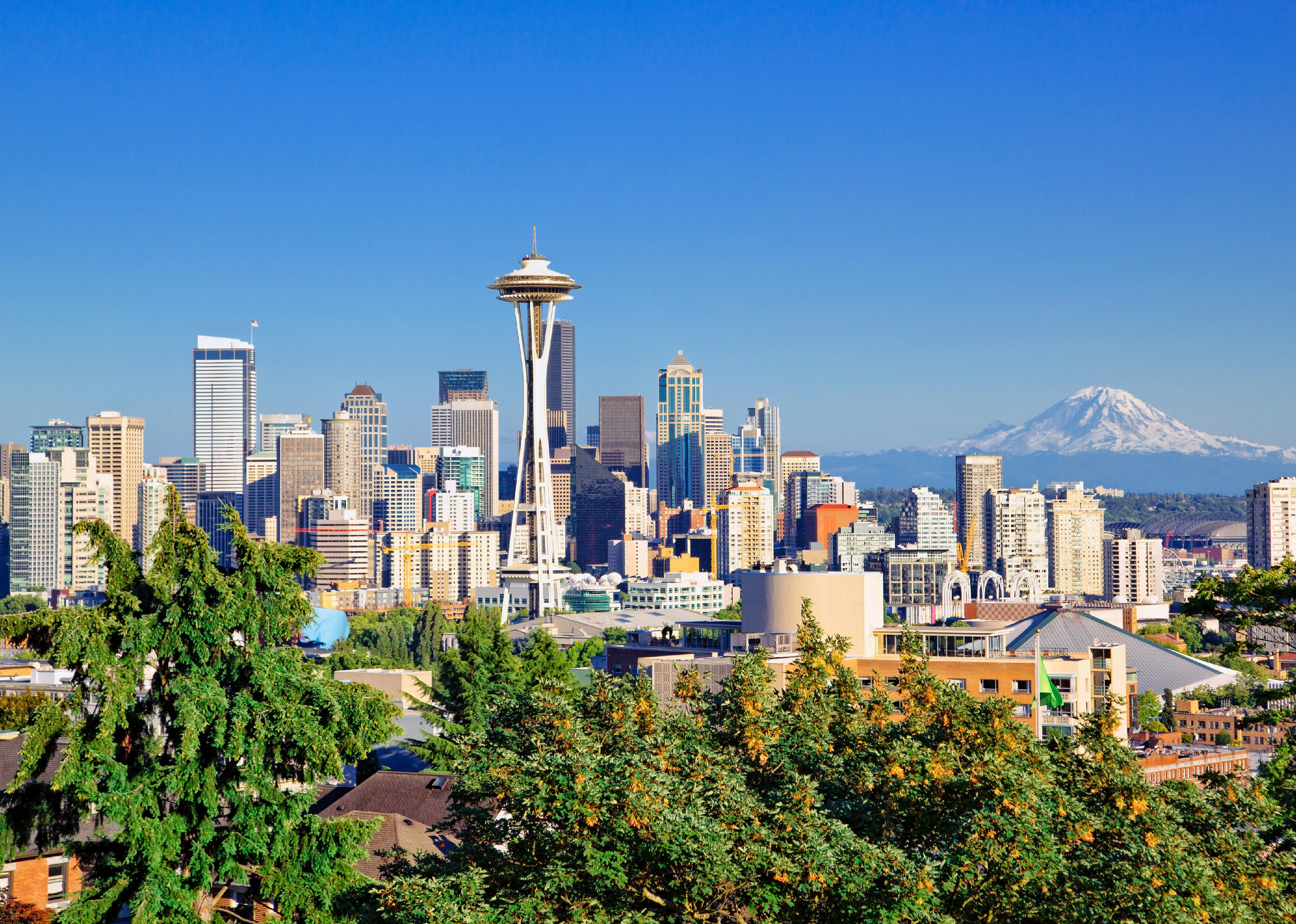 Agnieszka Gaul // Shutterstock
#49. Washington
– Job opening rate: 4.9%
– Number of job openings: 188,000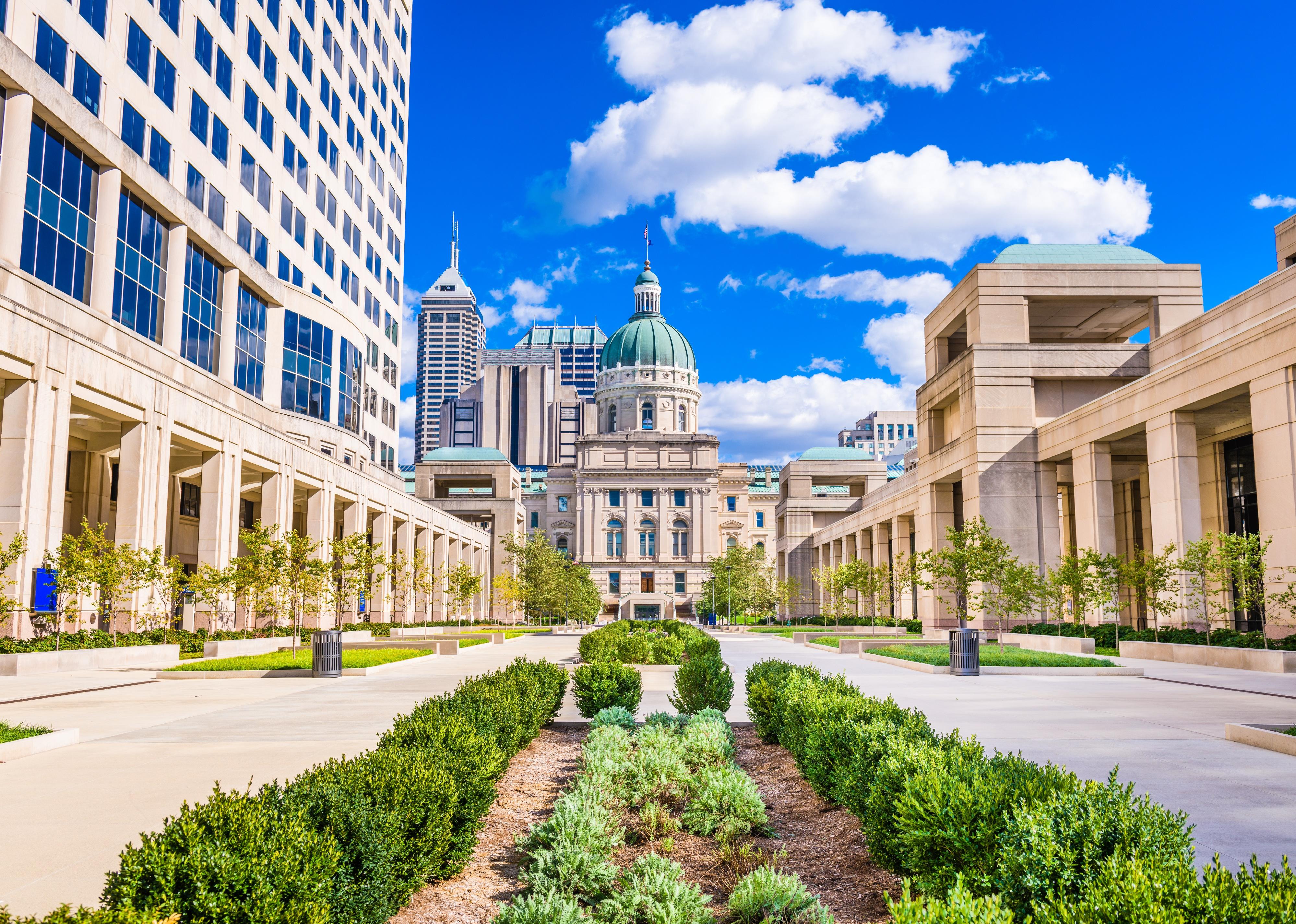 Sean Pavone // Shutterstock
#48. Indiana
– Job opening rate: 5.1%
– Number of job openings: 175,000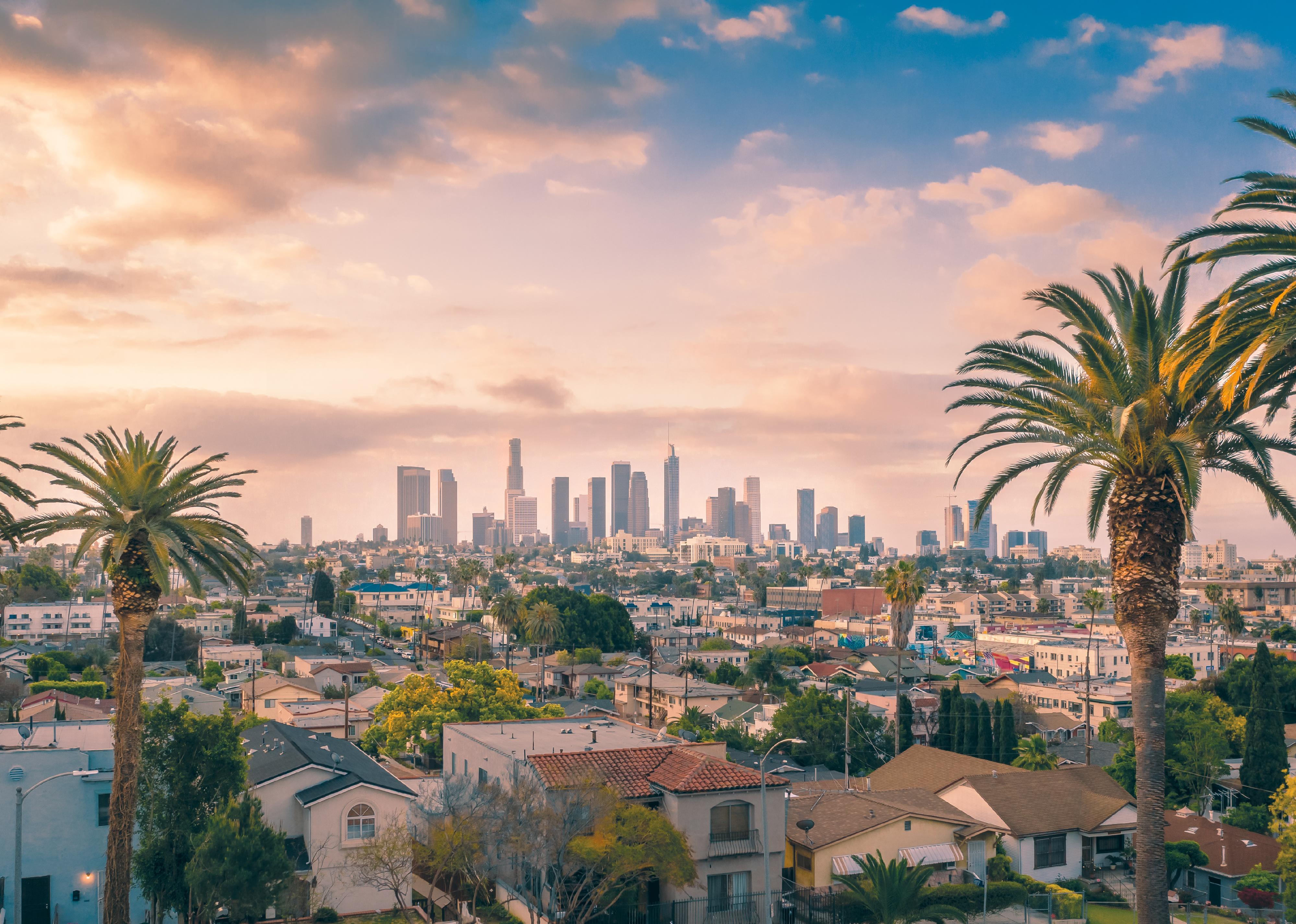 Marek Masik // Shutterstock
#47. California
– Job opening rate: 5.1%
– Number of job openings: 964,000
You may also like: Cost of gold the year you were born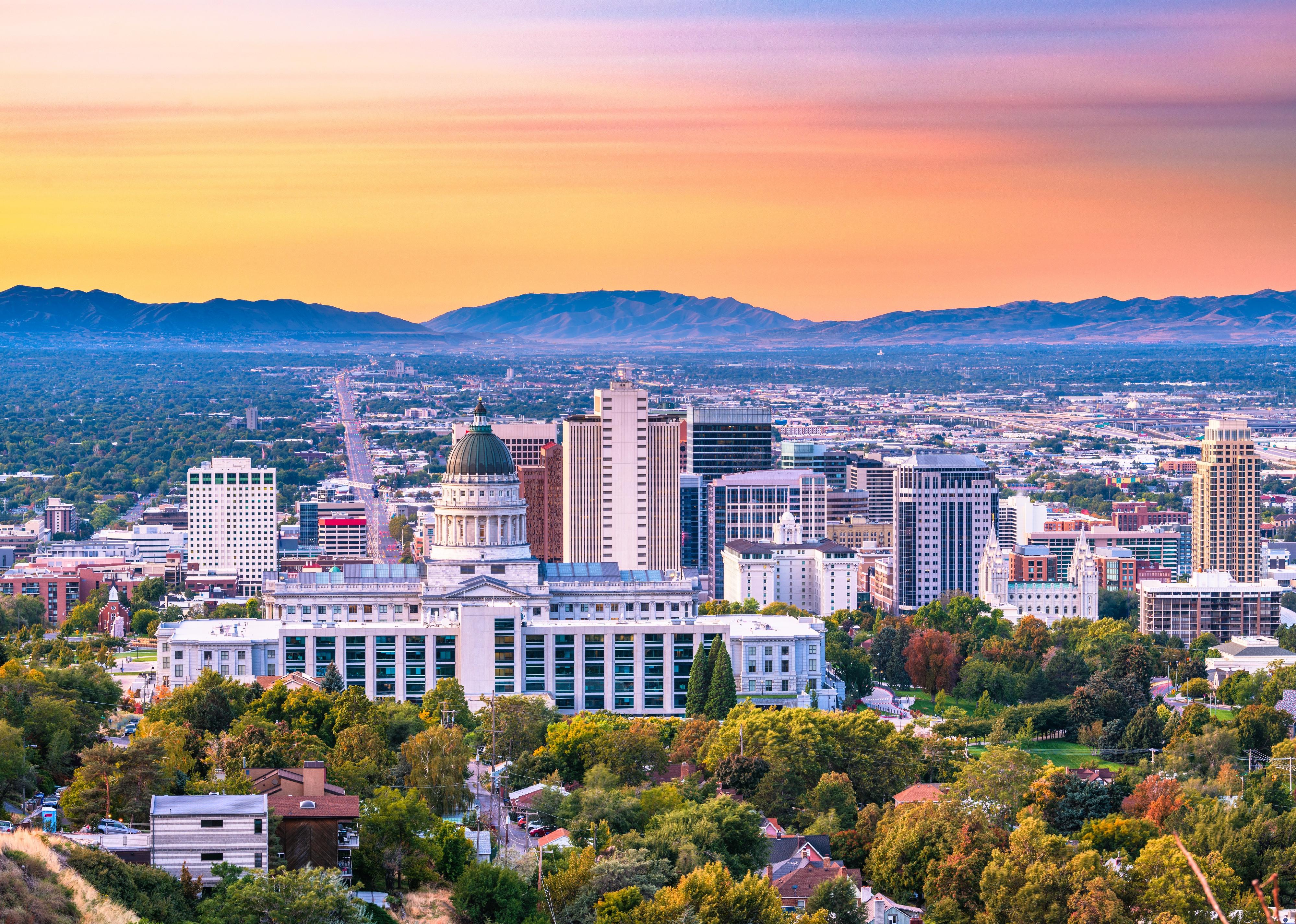 Sean Pavone // Shutterstock
#46. Utah
– Job opening rate: 5.4%
– Number of job openings: 98,000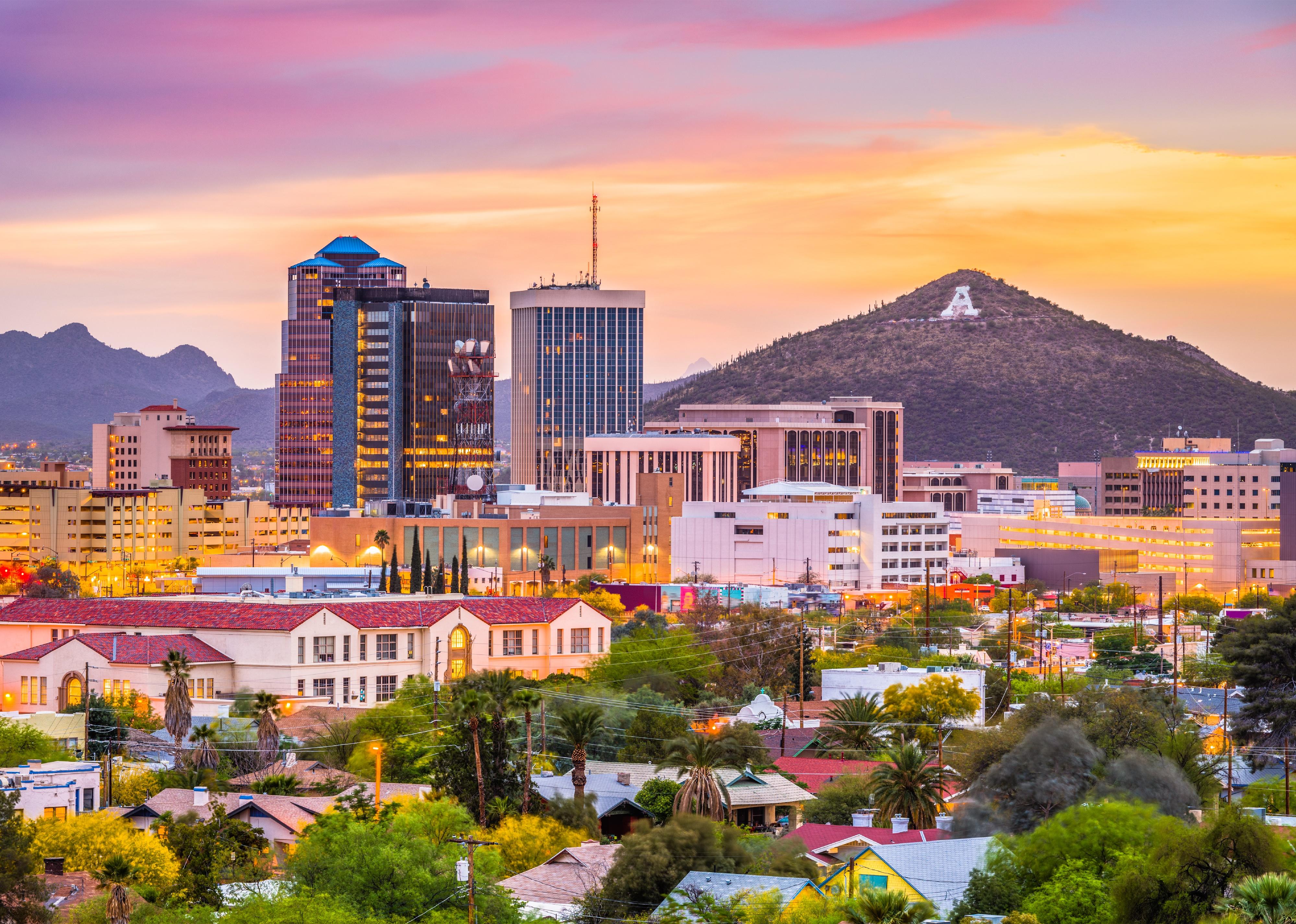 Sean Pavone // Shutterstock
#45. Arizona
– Job opening rate: 5.4%
– Number of job openings: 181,000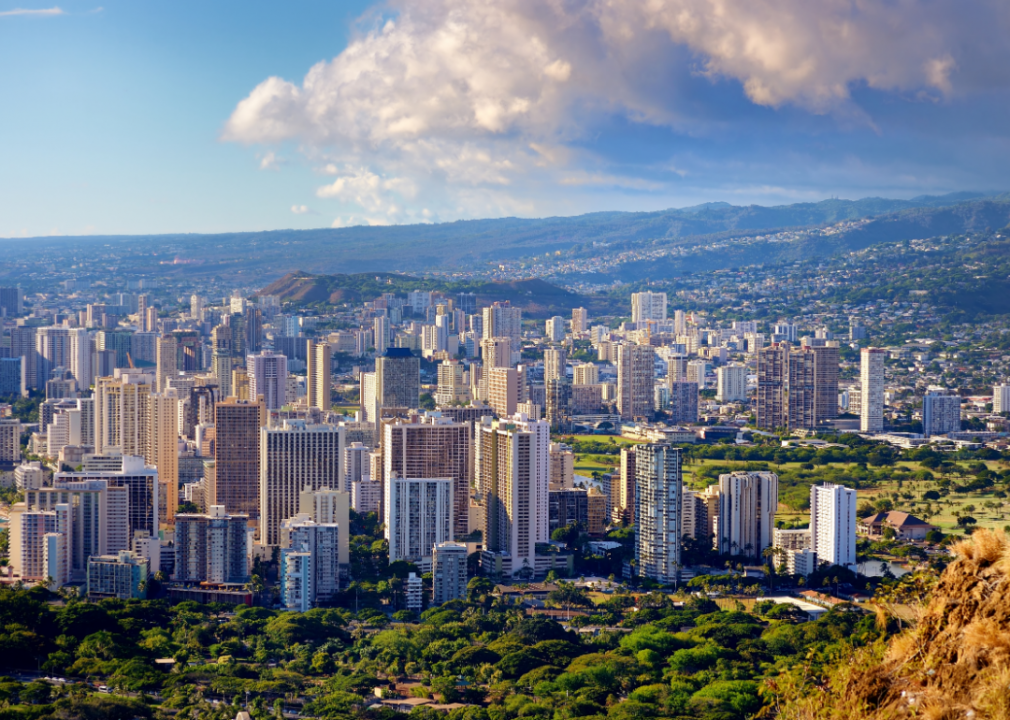 Canva
#44. Hawaii
– Job opening rate: 5.5%
– Number of job openings: 37,000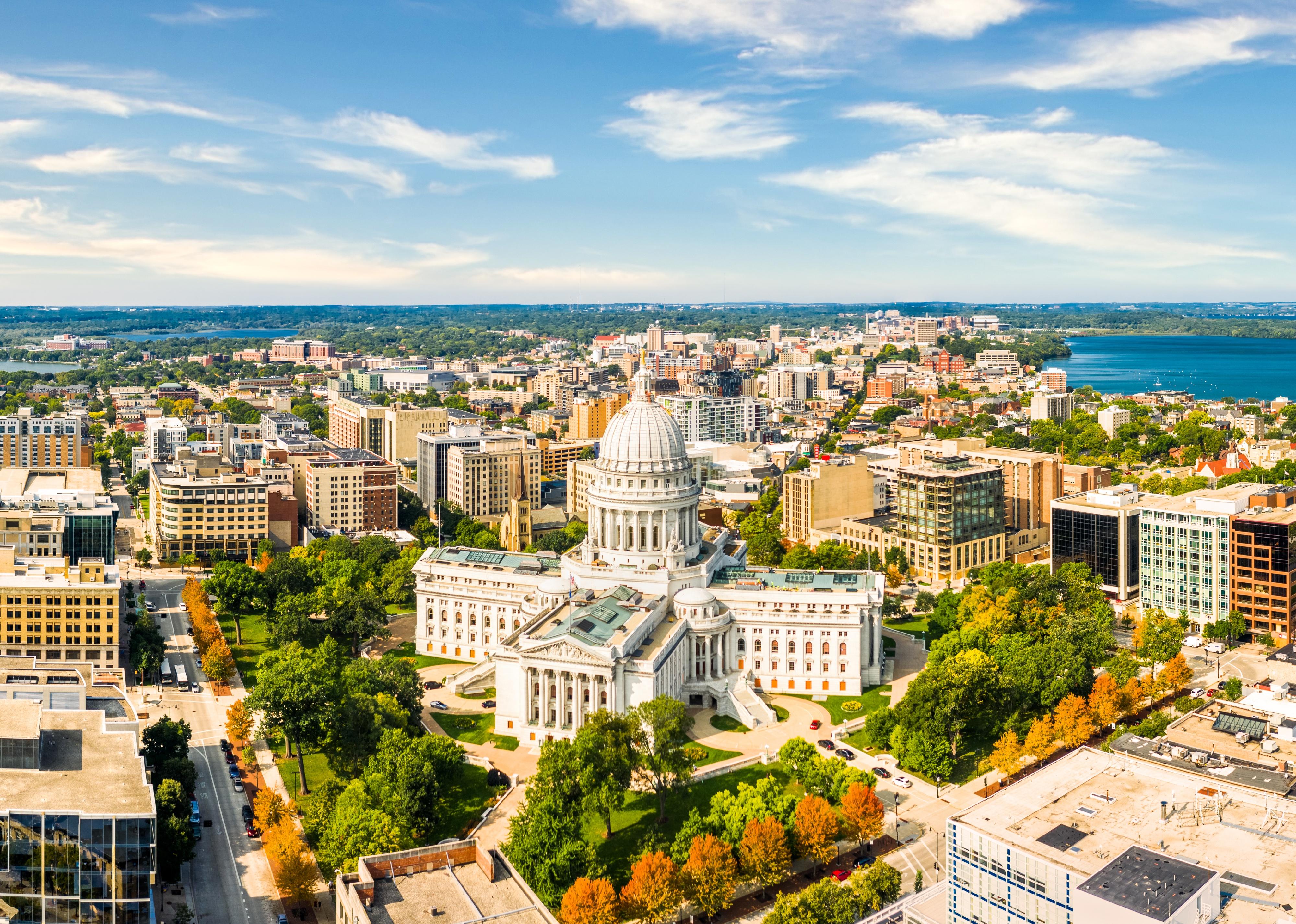 Mihai_Andritoiu // Shutterstock
#43. Wisconsin
– Job opening rate: 5.5%
– Number of job openings: 174,000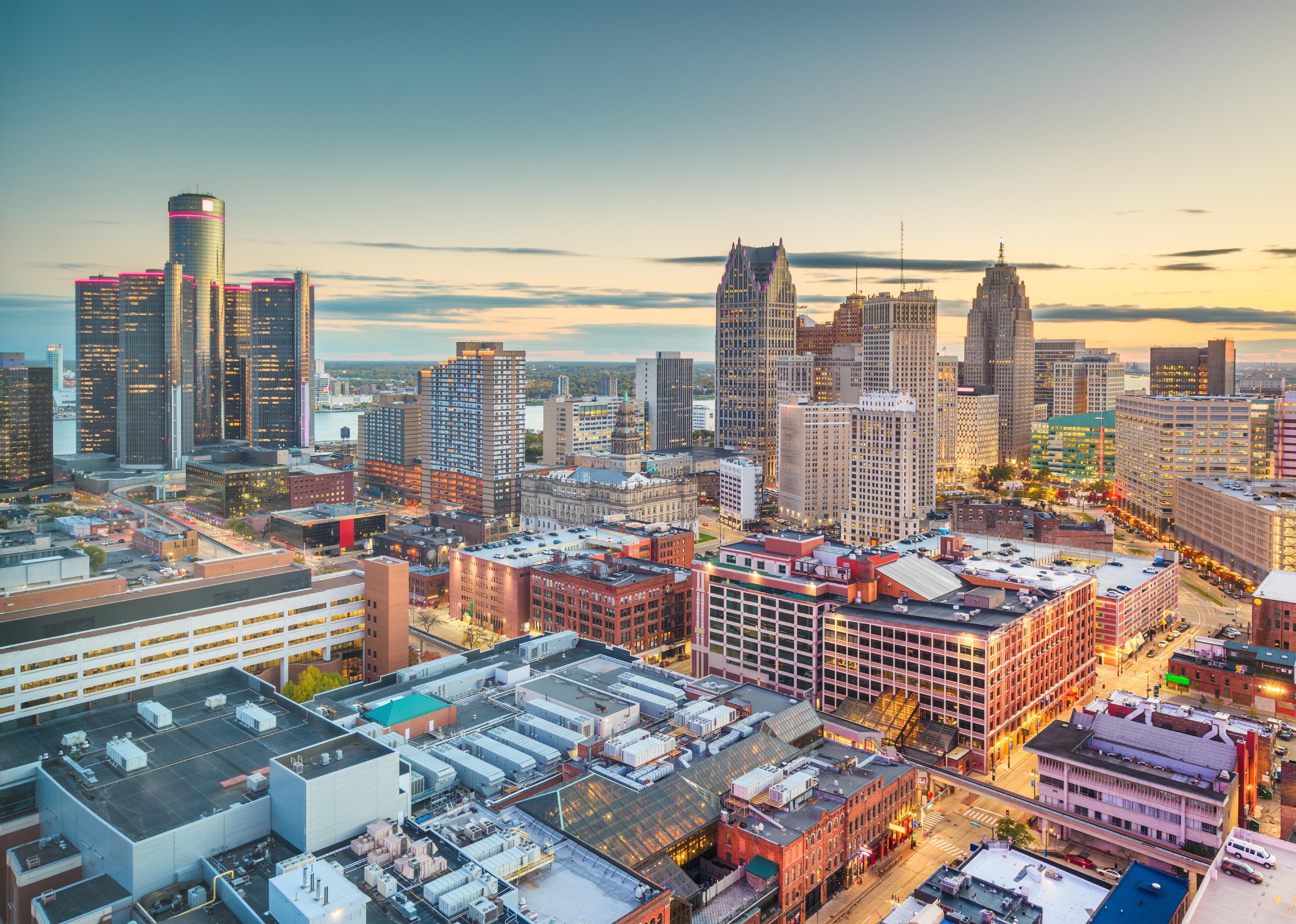 Sean Pavone // Shutterstock
#42. Michigan
– Job opening rate: 5.5%
– Number of job openings: 258,000
You may also like: This is what really happens to retail food waste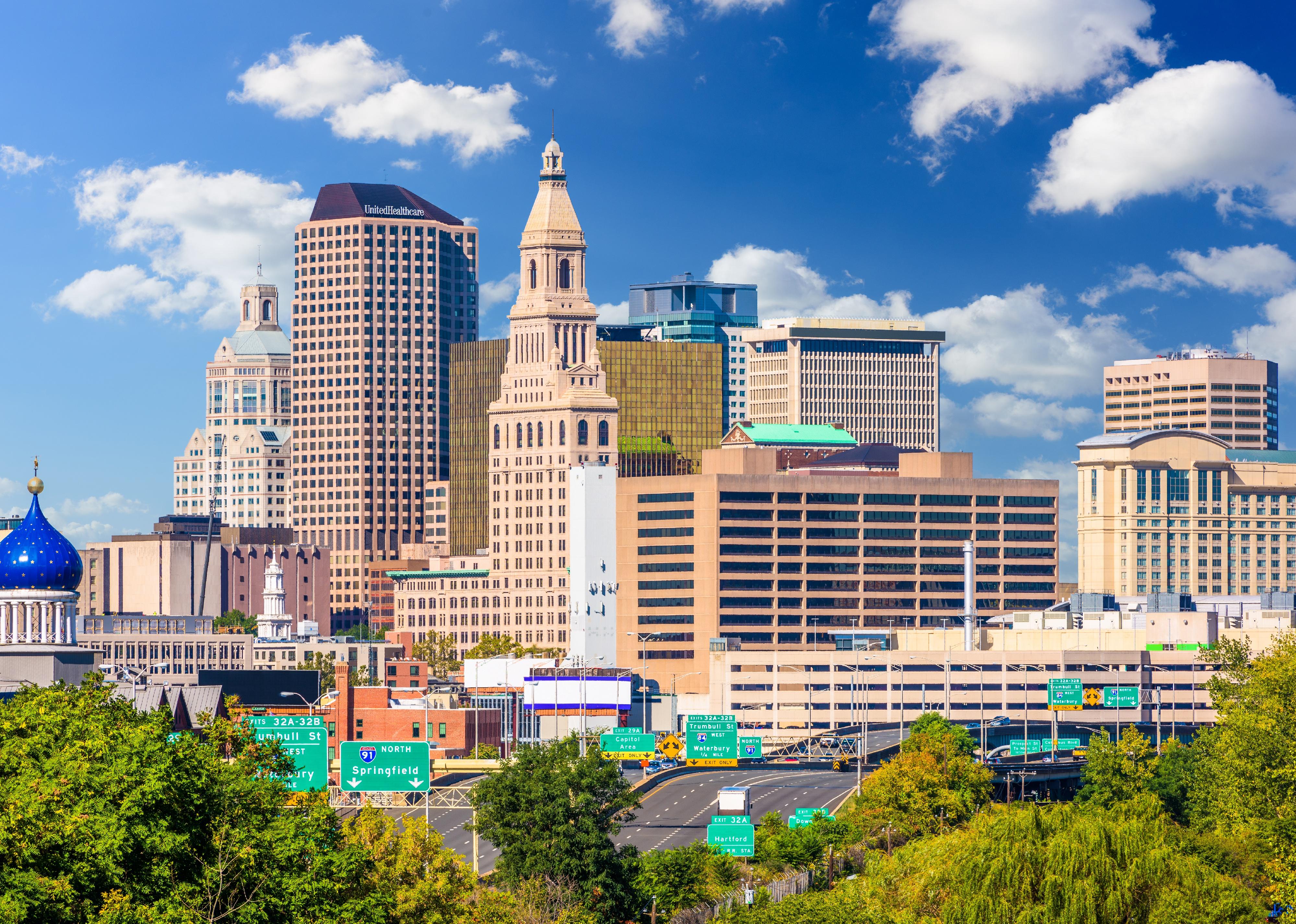 Sean Pavone // Shutterstock
#41. Connecticut
– Job opening rate: 5.6%
– Number of job openings: 100,000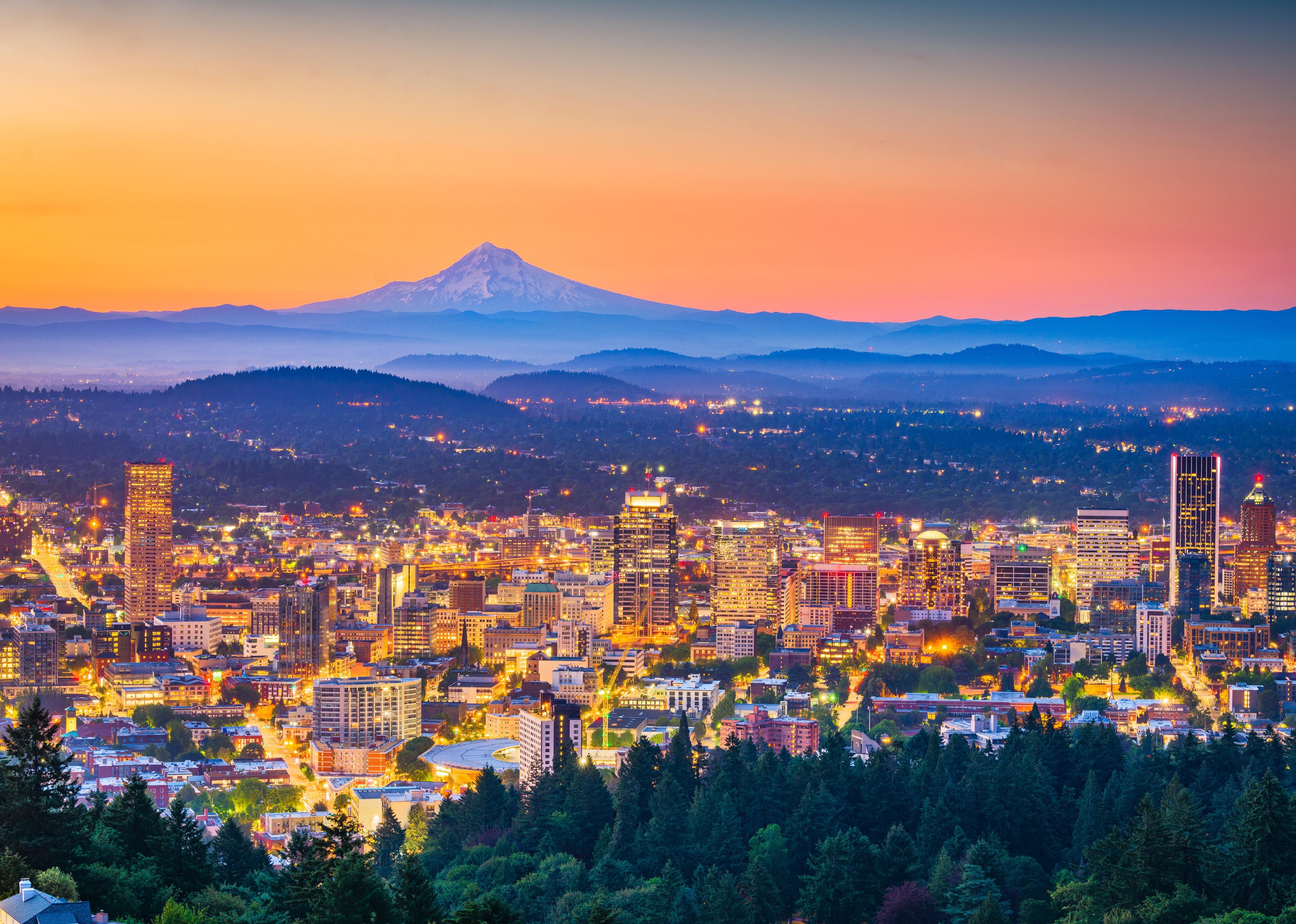 Sean Pavone // Shutterstock
#40. Oregon
– Job opening rate: 5.7%
– Number of job openings: 121,000
Canva
#39. Ohio
– Job opening rate: 5.7%
– Number of job openings: 336,000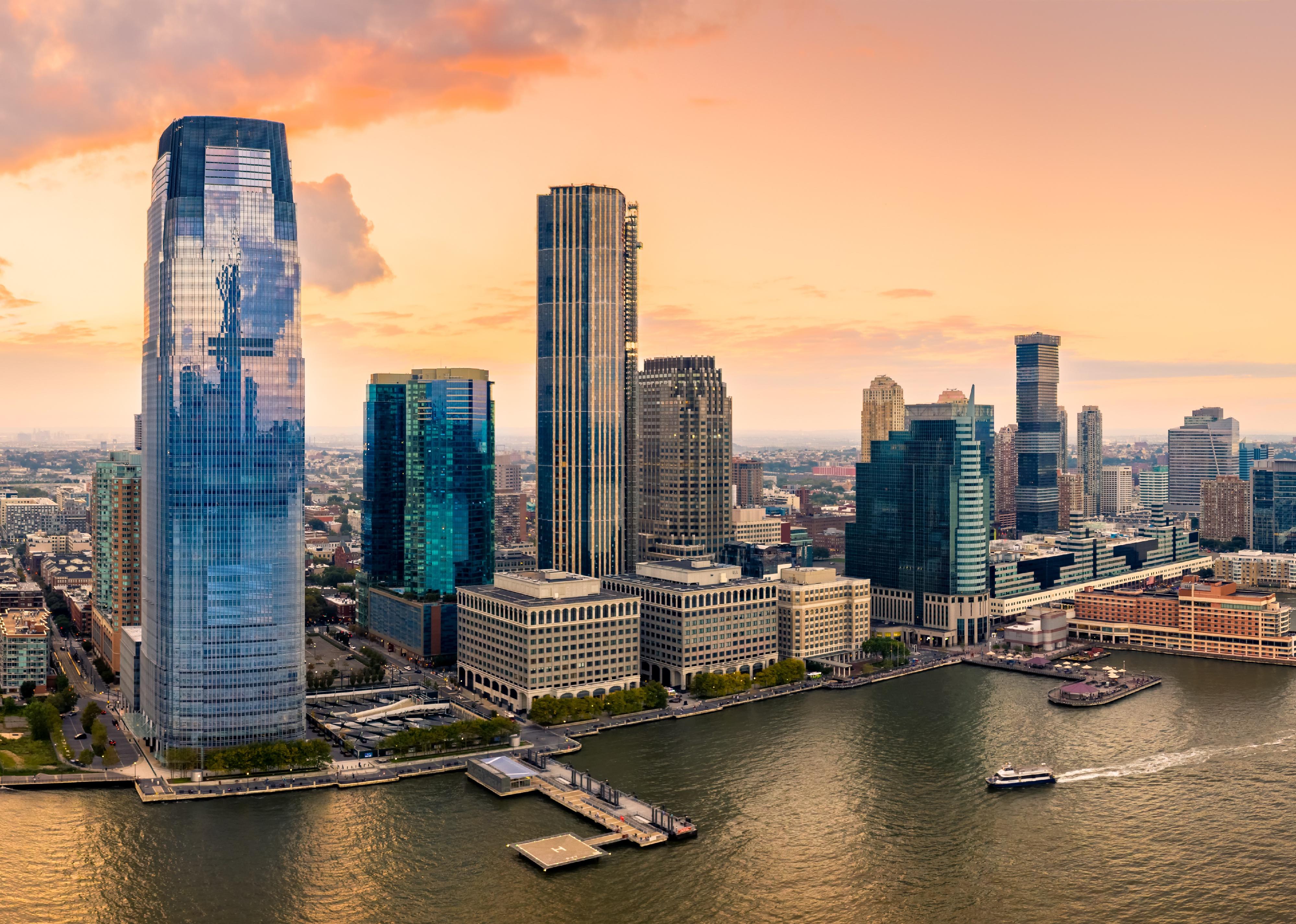 Mihai_Andritoiu // Shutterstock
#38. New Jersey
– Job opening rate: 5.8%
– Number of job openings: 268,000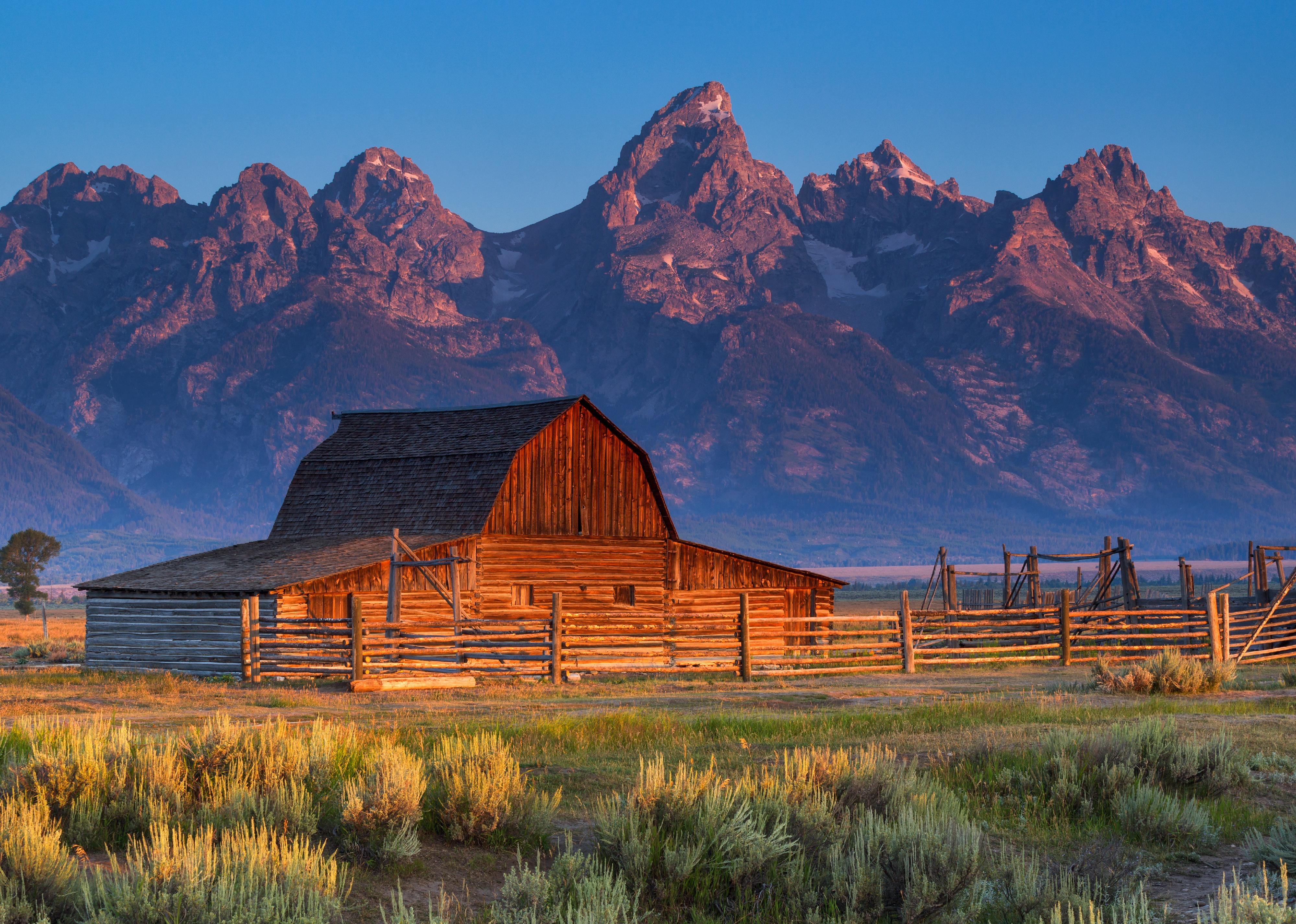 LBill45 // Shutterstock
#37. Wyoming
– Job opening rate: 5.9%
– Number of job openings: 18,000
You may also like: States where food stamps are used the most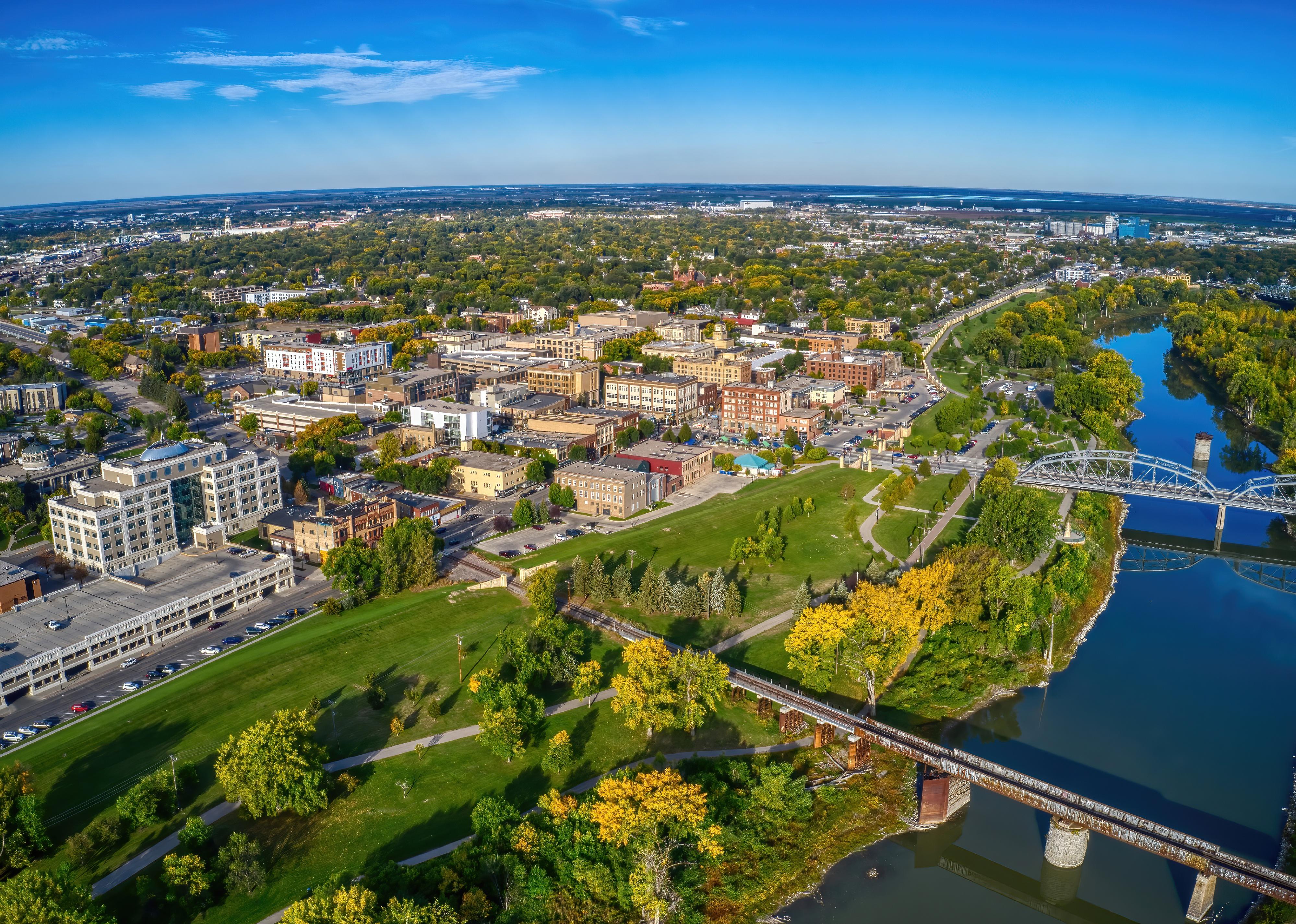 Jacob Boomsma // Shutterstock
#36. North Dakota
– Job opening rate: 5.9%
– Number of job openings: 27,000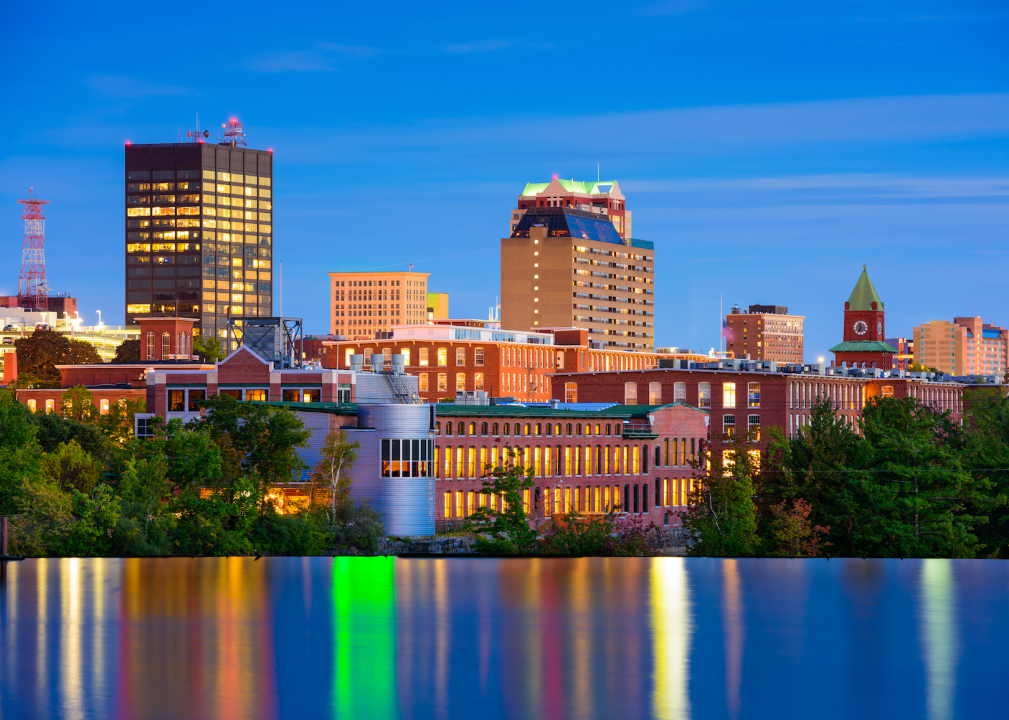 Sean Pavone // Shutterstock
#35. New Hampshire
– Job opening rate: 5.9%
– Number of job openings: 44,000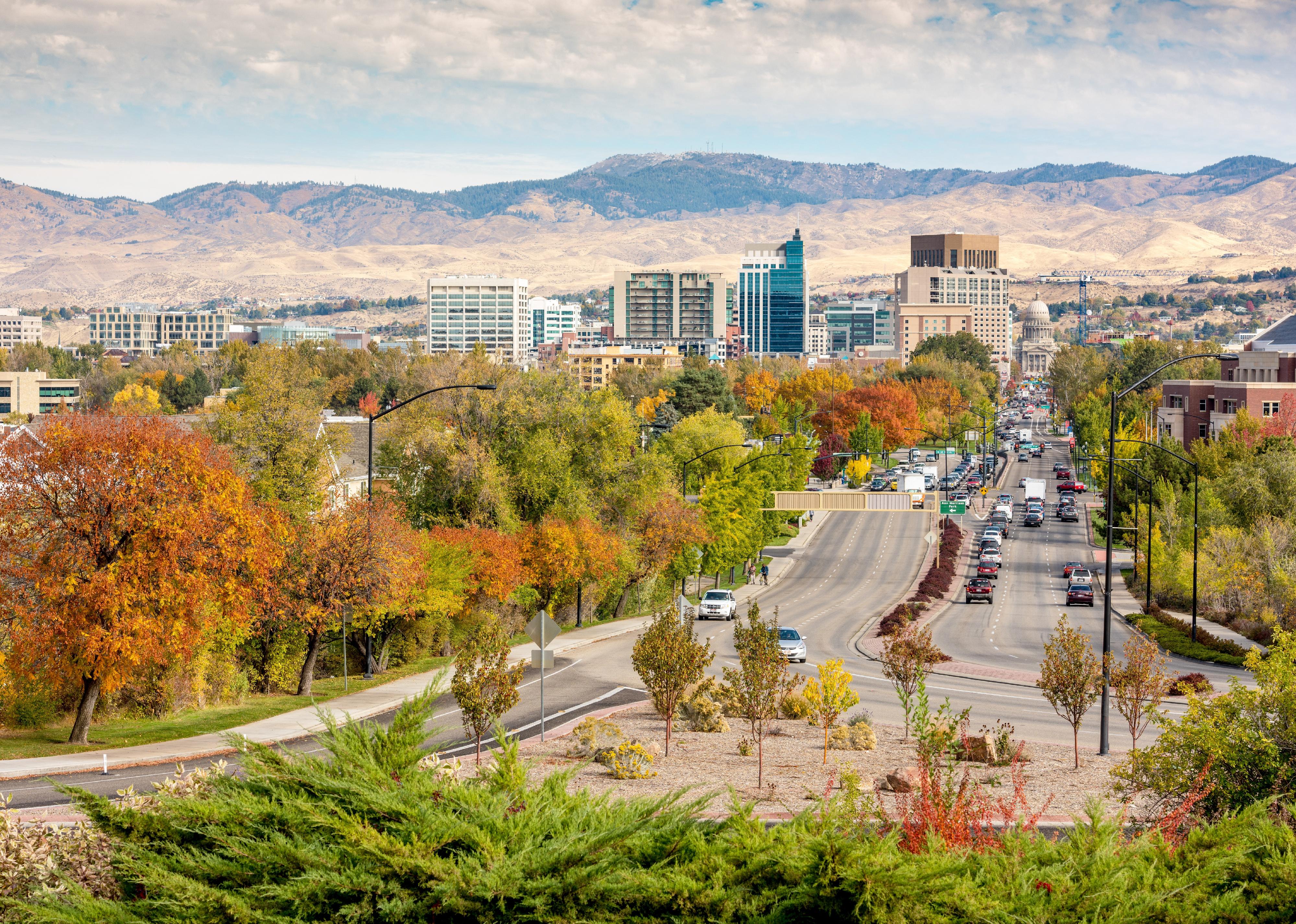 Charles Knowles // Shutterstock
#34. Idaho
– Job opening rate: 5.9%
– Number of job openings: 53,000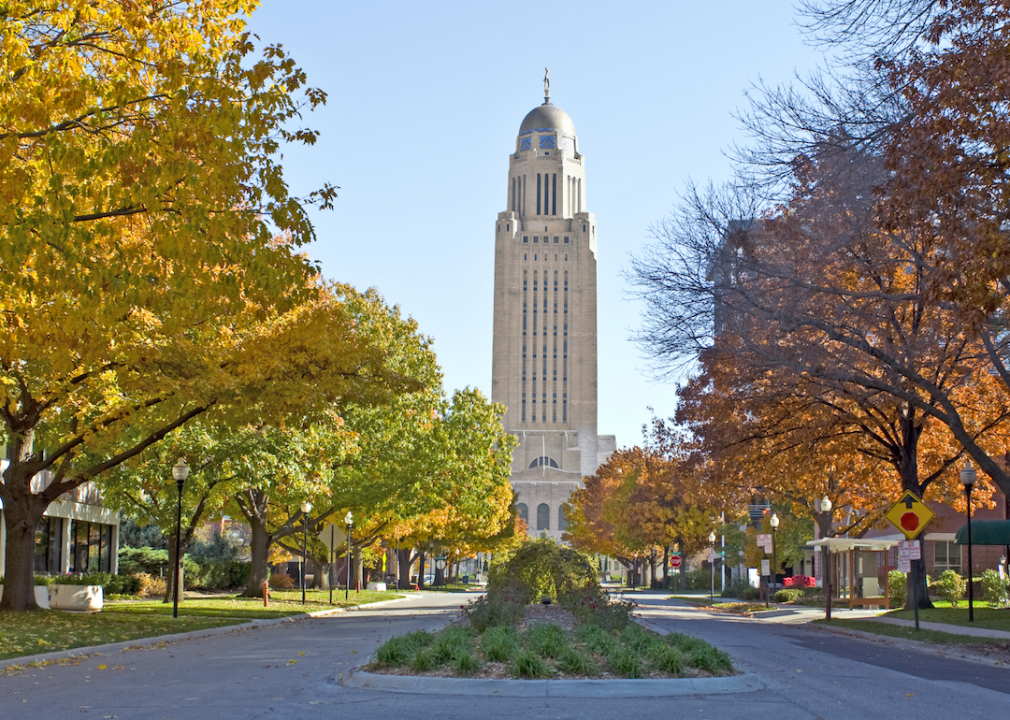 Katherine Welles // Shutterstock
#33. Nebraska
– Job opening rate: 5.9%
– Number of job openings: 65,000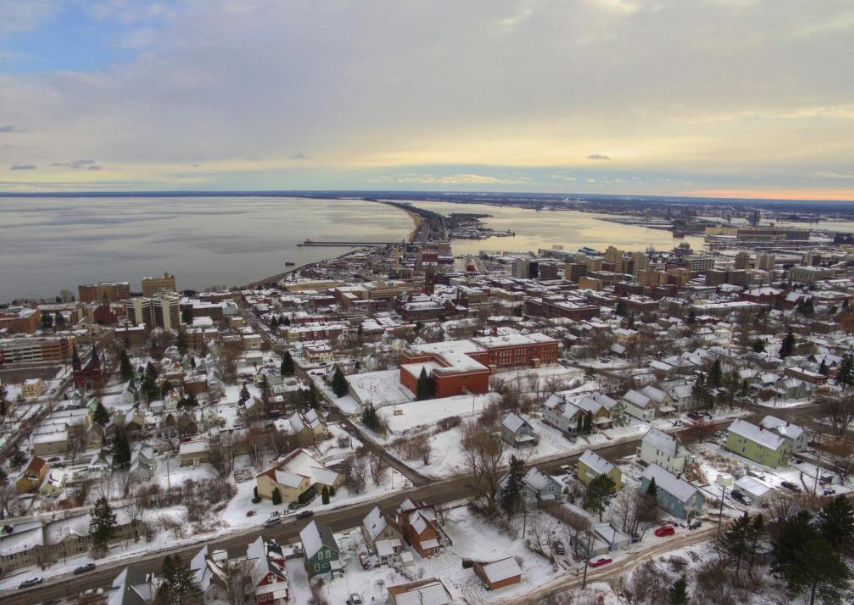 Canva
#32. Minnesota
– Job opening rate: 5.9%
– Number of job openings: 187,000
You may also like: 15 cars that depreciated the most last year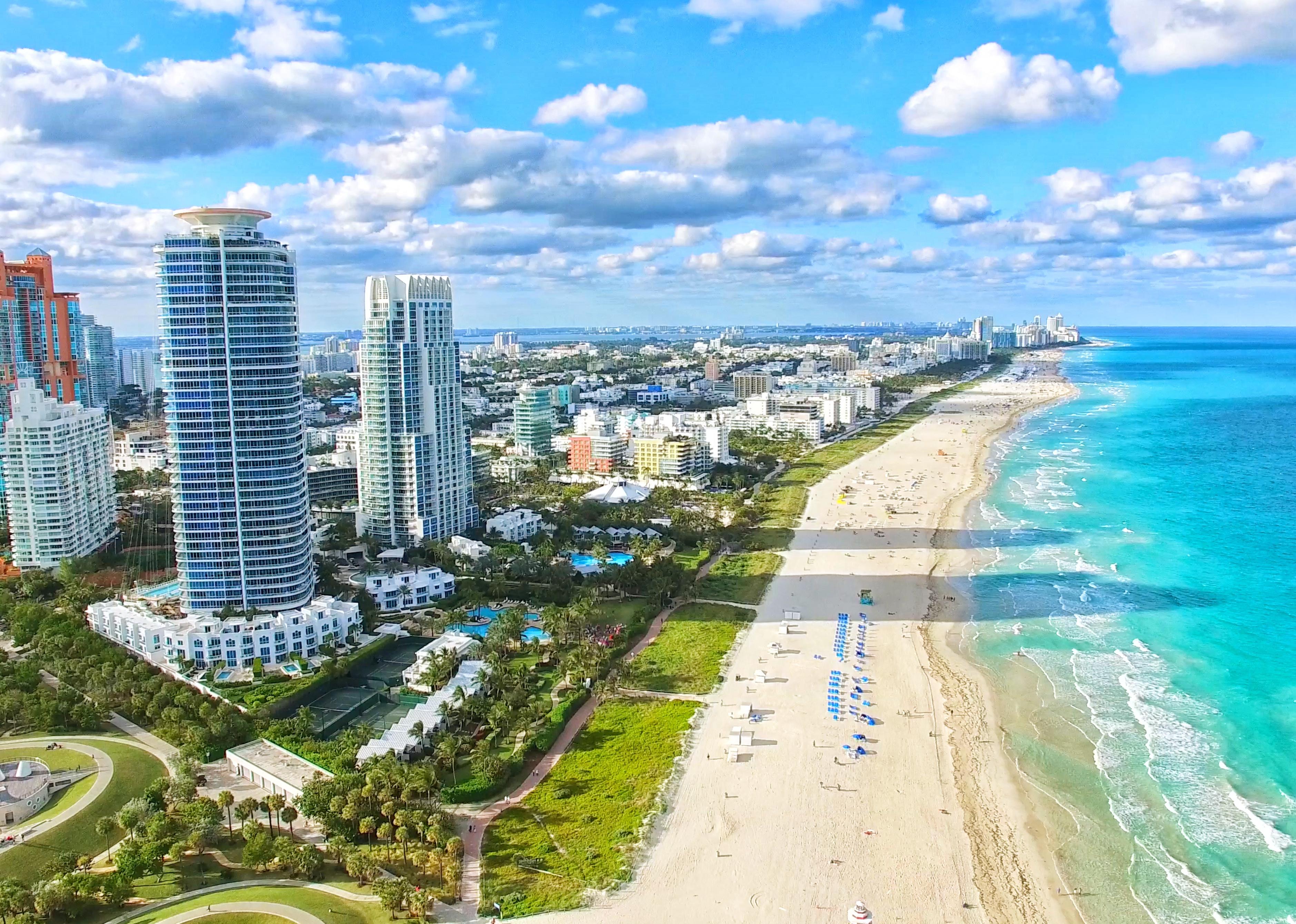 Mia2you // Shutterstock
#31. Florida
– Job opening rate: 5.9%
– Number of job openings: 611,000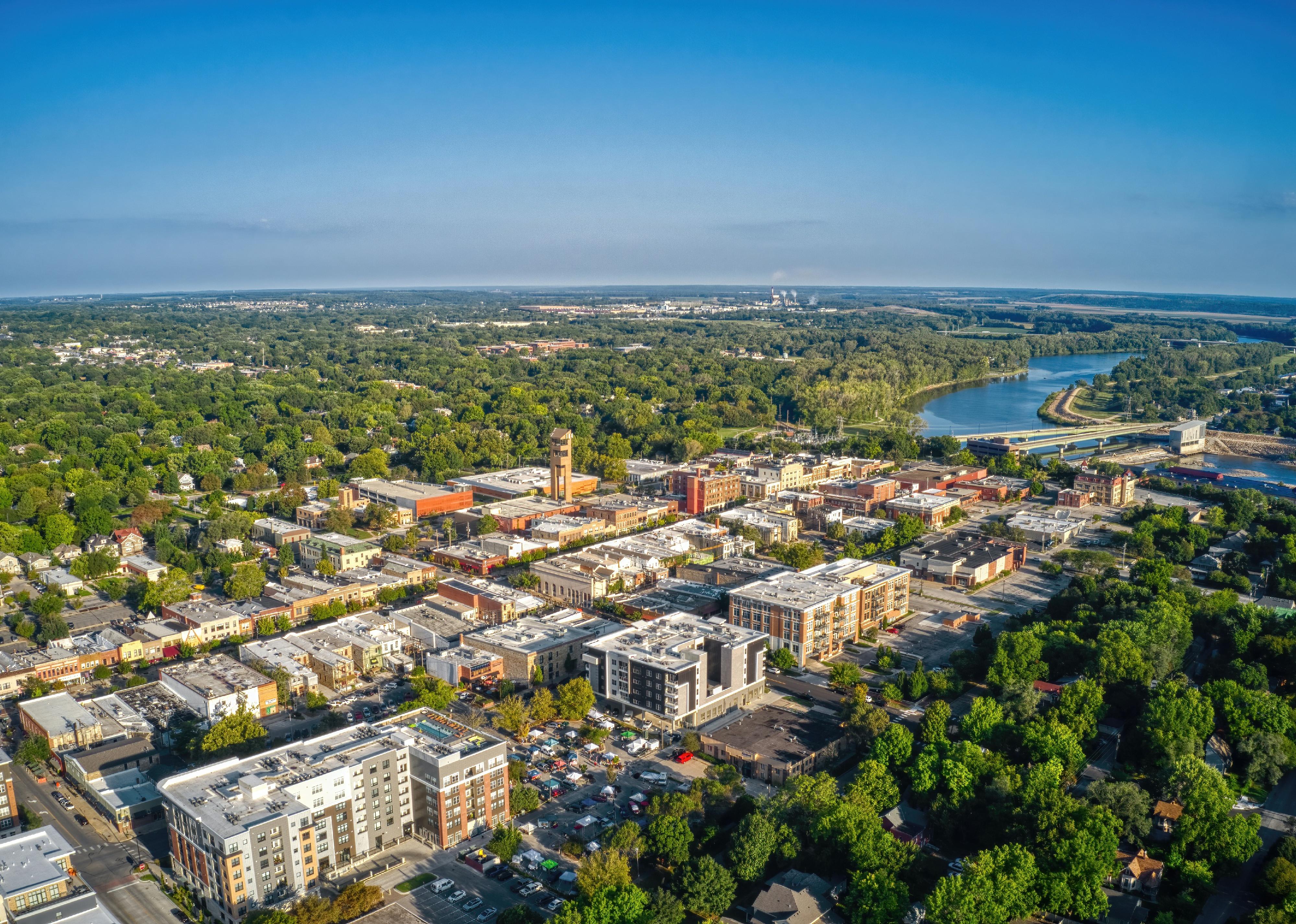 Jacob Boomsma // Shutterstock
#30. Kansas
– Job opening rate: 6.0%
– Number of job openings: 92,000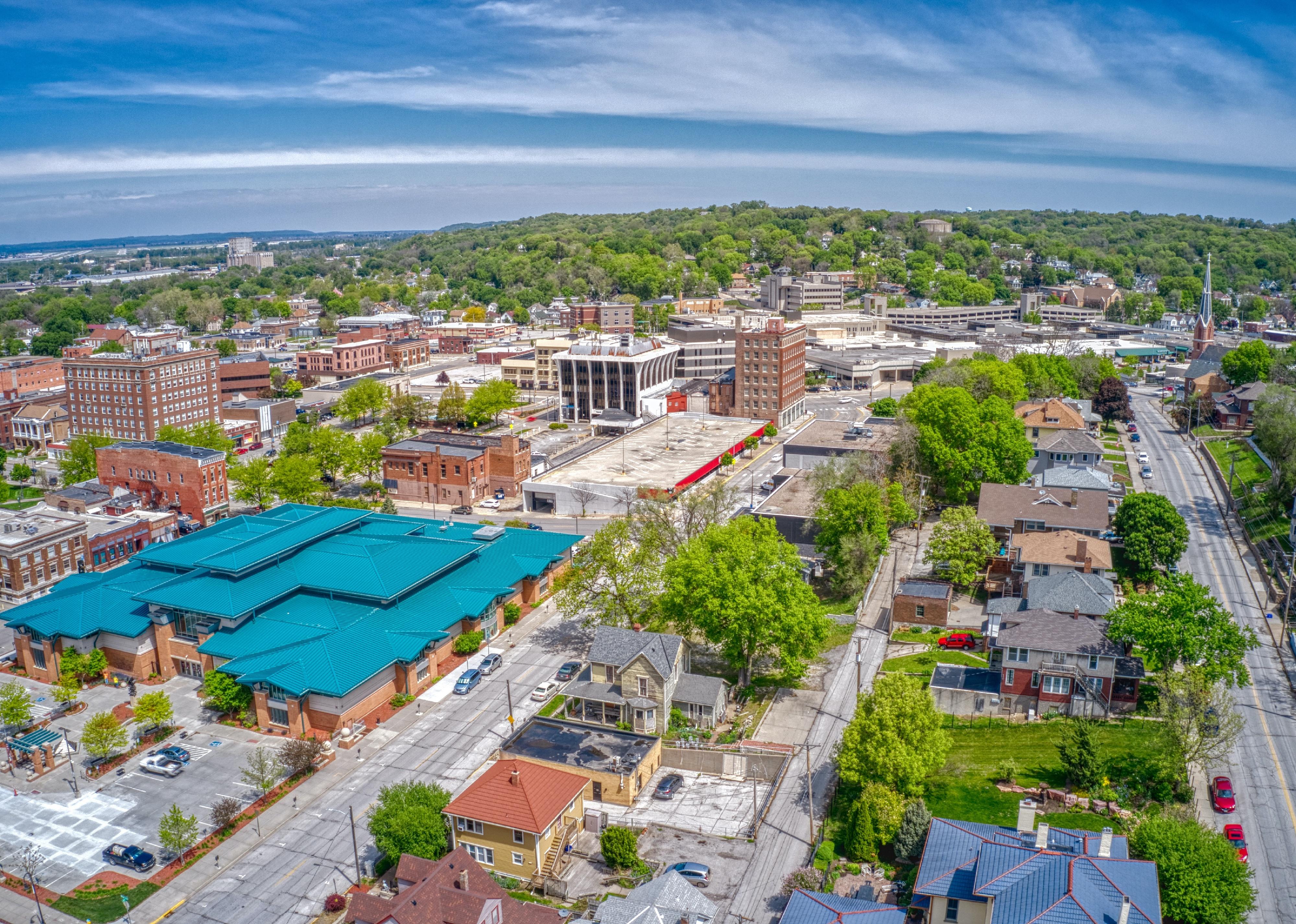 Jacob Boomsma // Shutterstock
#29. Iowa
– Job opening rate: 6.0%
– Number of job openings: 102,000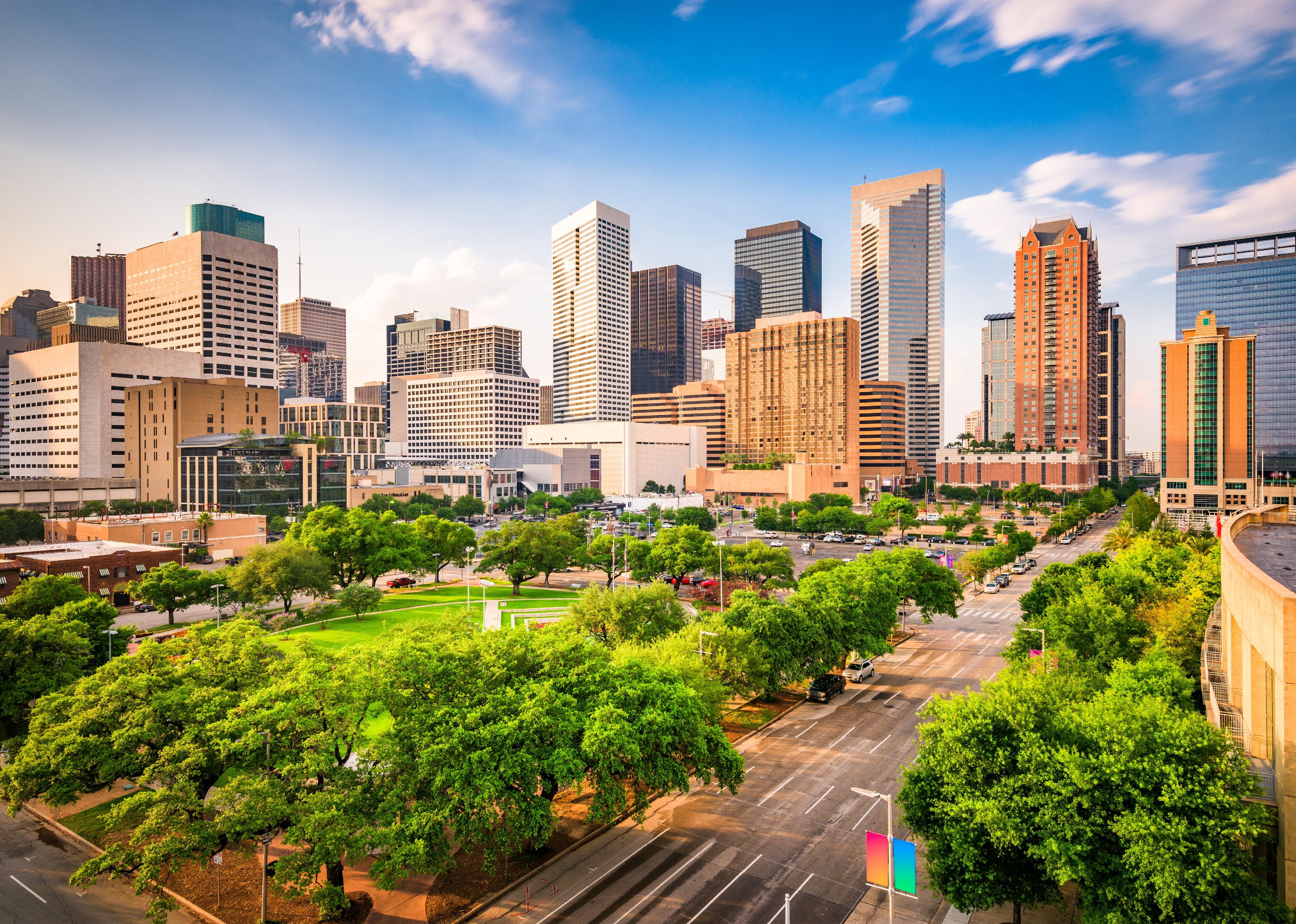 Sean Pavone // Shutterstock
#28. Texas
– Job opening rate: 6.0%
– Number of job openings: 888,000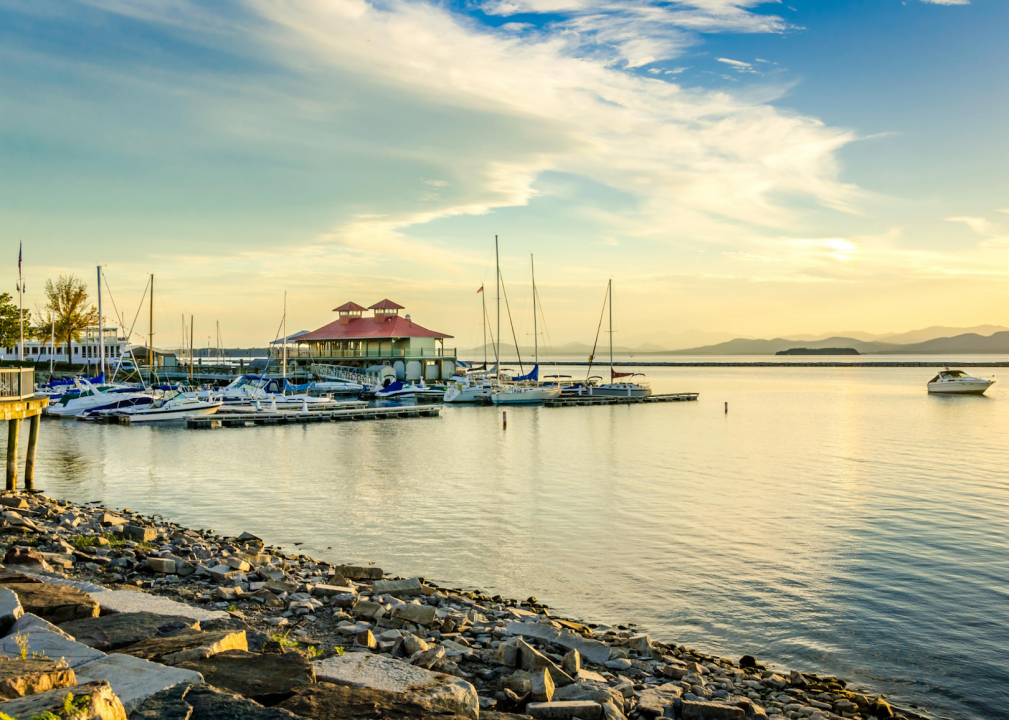 Albert Pego // Shutterstock
#27. Vermont
– Job opening rate: 6.1%
– Number of job openings: 20,000
You may also like: The industries where workers are quitting their jobs in droves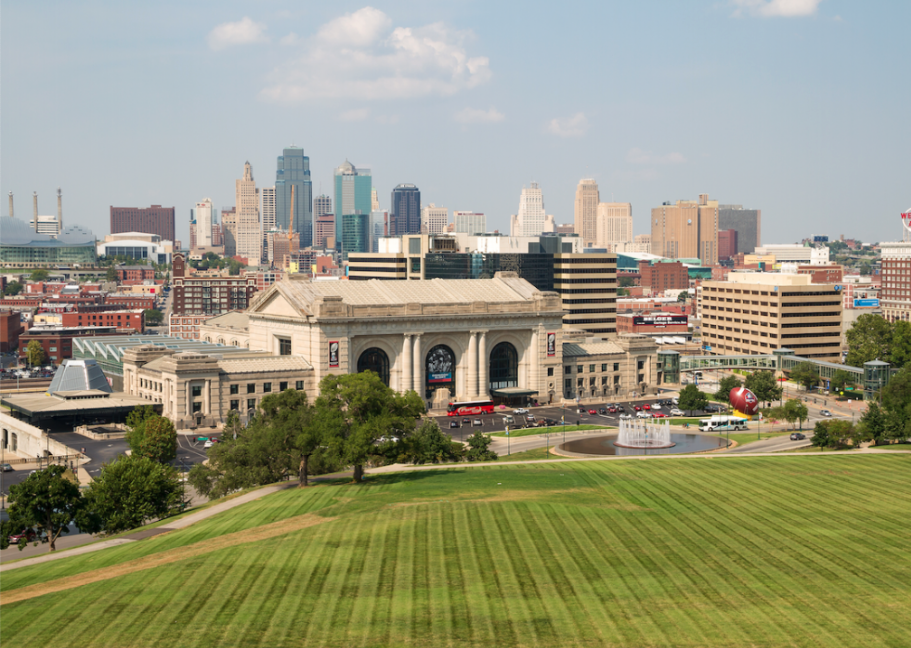 TommyBrison // Shutterstock
#26. Missouri
– Job opening rate: 6.2%
– Number of job openings: 196,000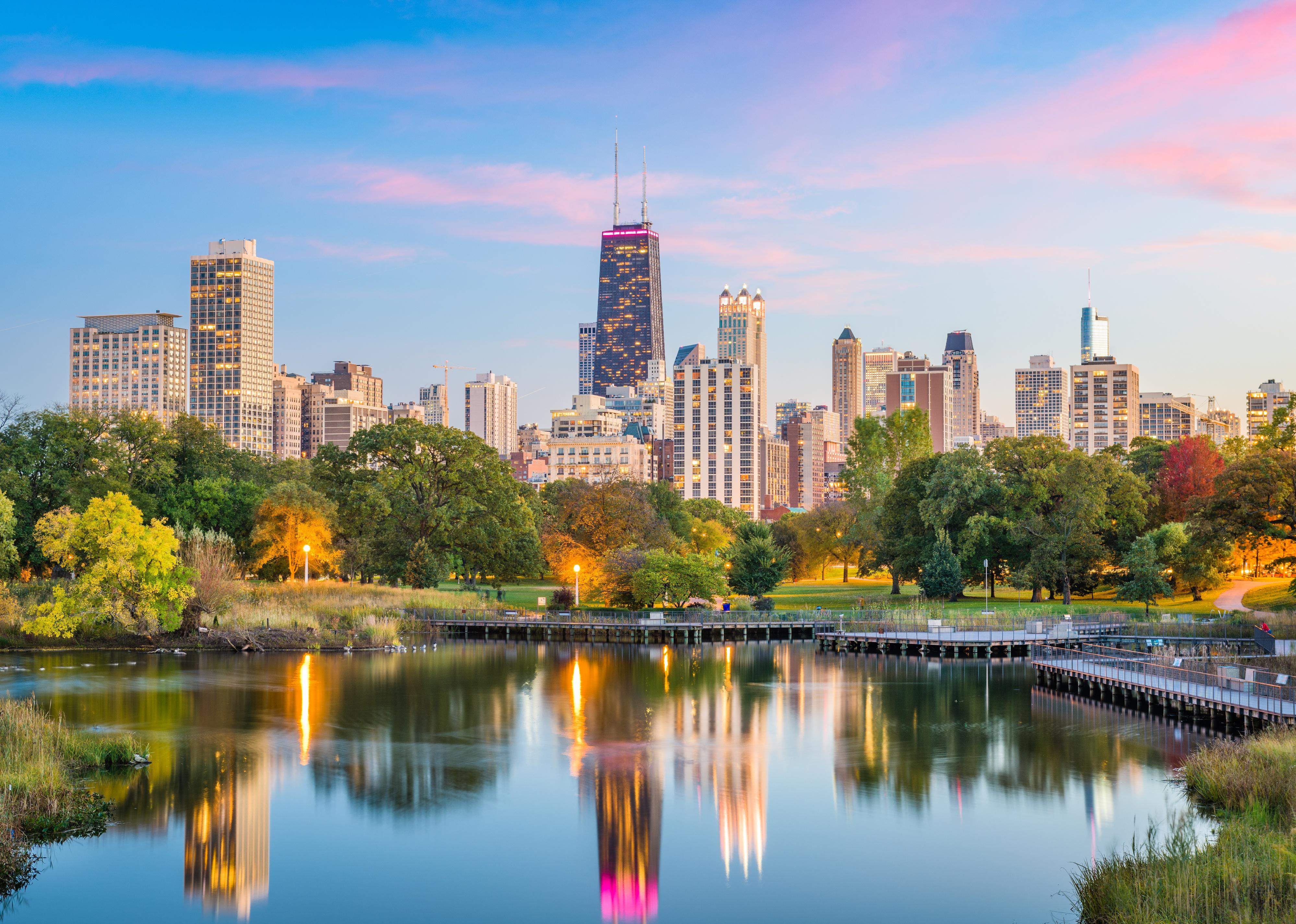 Sean Pavone // Shutterstock
#25. Illinois
– Job opening rate: 6.2%
– Number of job openings: 407,000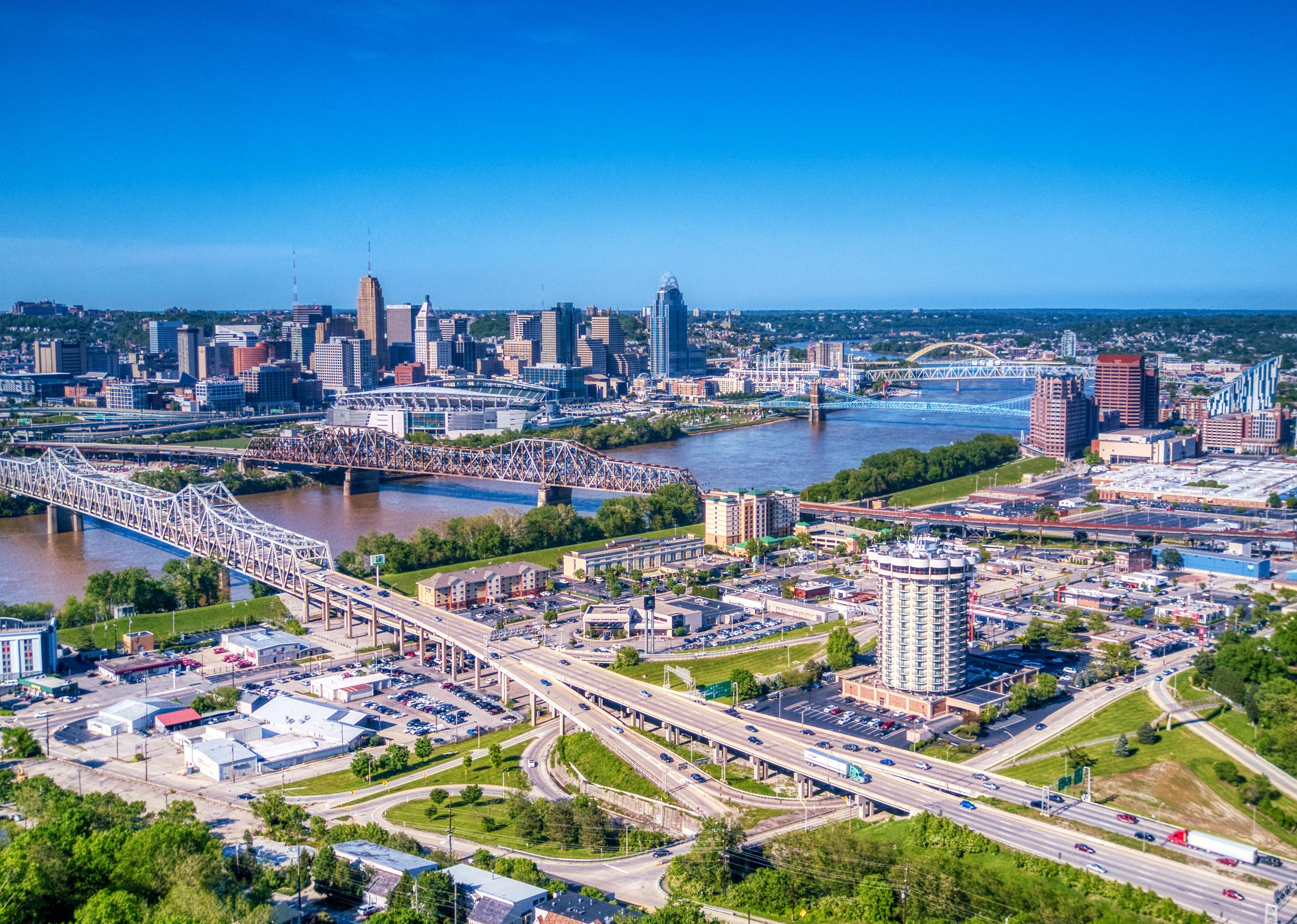 Rotorhead 30A Productions // Shutterstock
#24. Kentucky
– Job opening rate: 6.3%
– Number of job openings: 135,000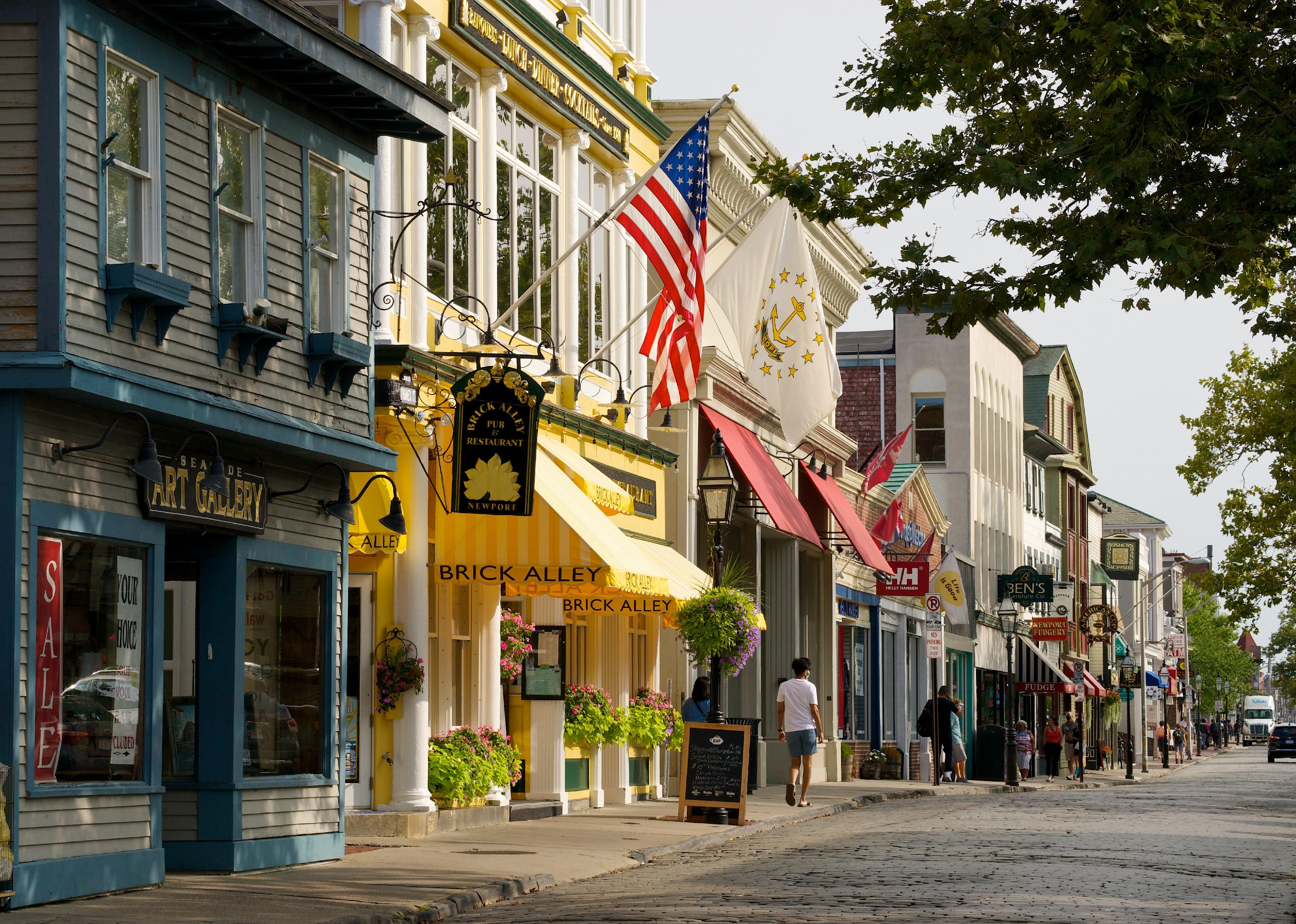 George Wirt // Shutterstock
#23. Rhode Island
– Job opening rate: 6.4%
– Number of job openings: 34,000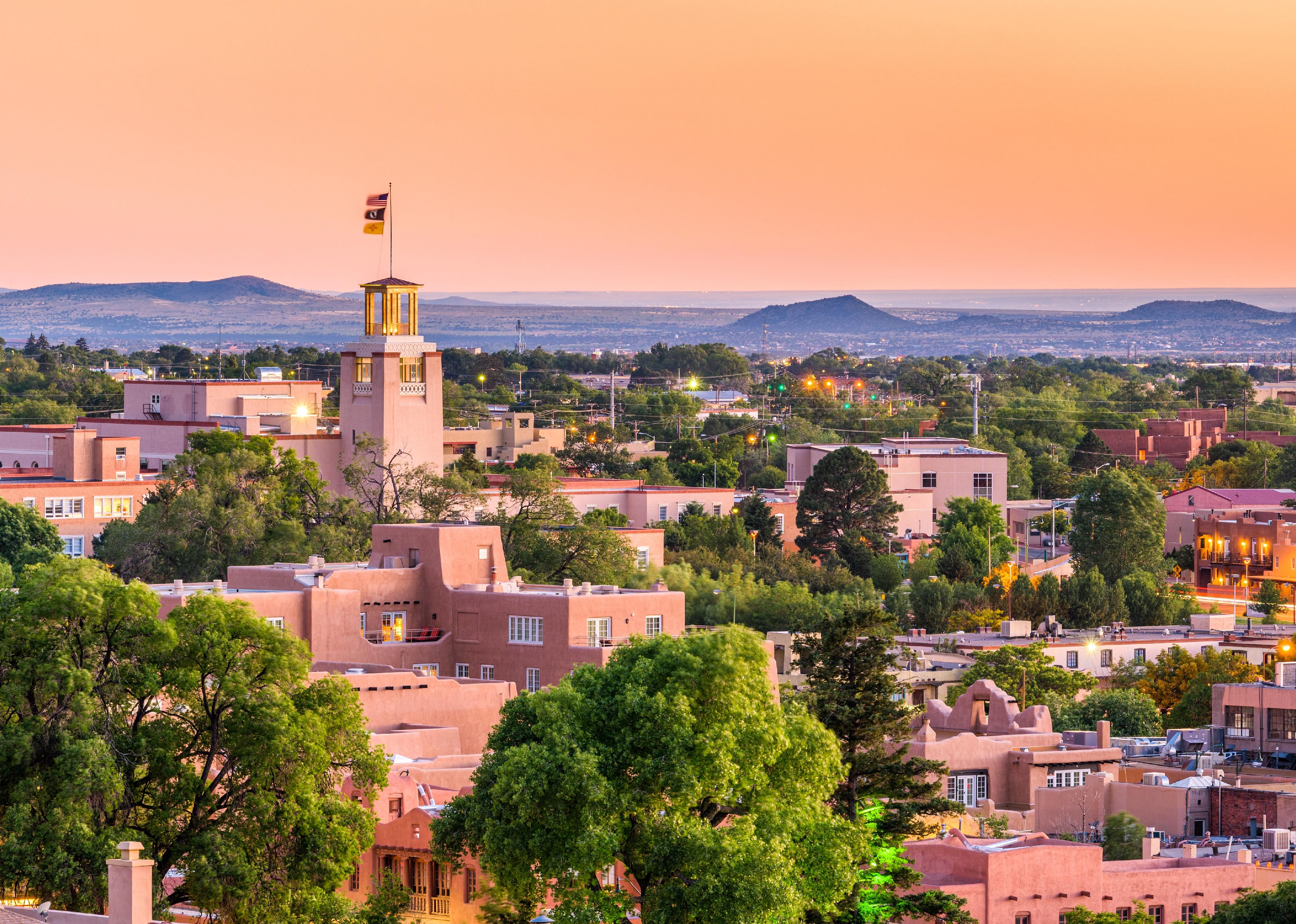 Sean Pavone // Shutterstock
#22. New Mexico
– Job opening rate: 6.4%
– Number of job openings: 59,000
You may also like: Famous consumer brands that no longer exist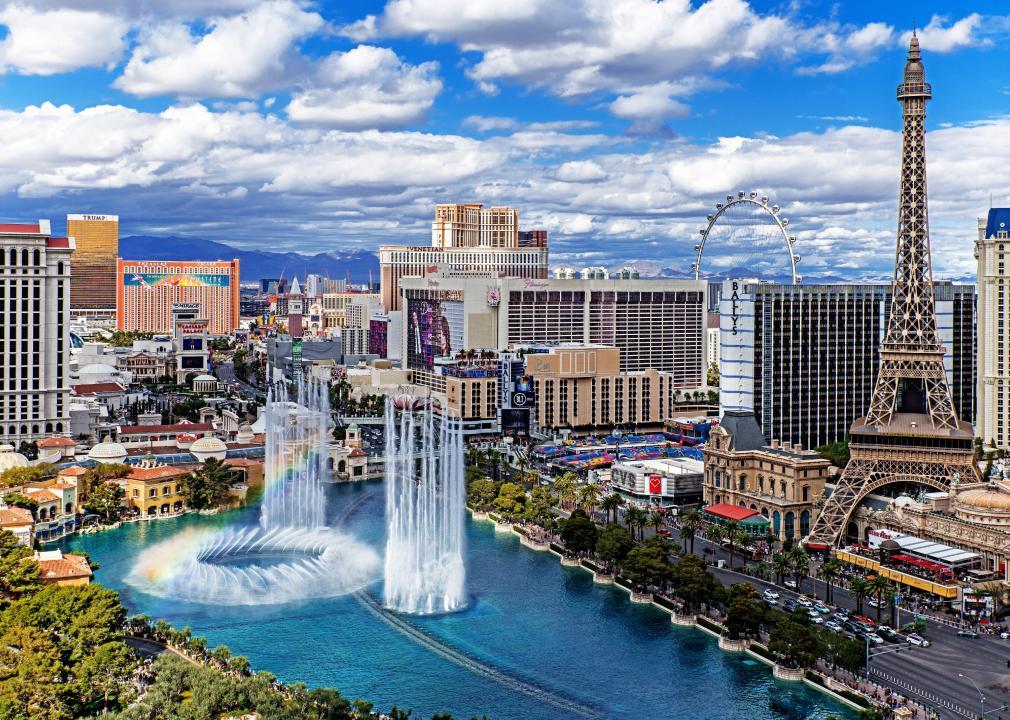 randy andy // Shutterstock
#21. Nevada
– Job opening rate: 6.4%
– Number of job openings: 105,000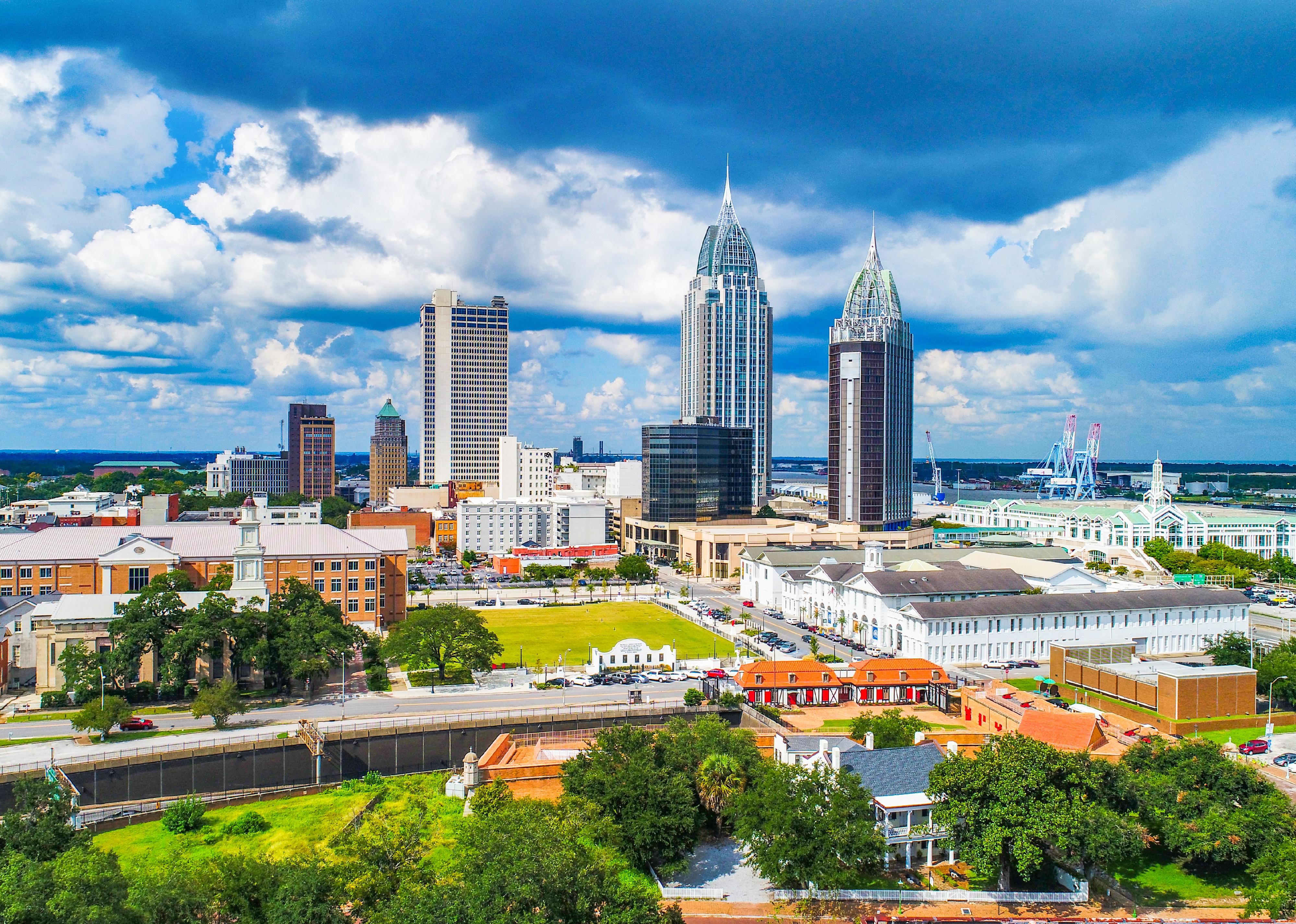 Kevin Ruck // Shutterstock
#20. Alabama
– Job opening rate: 6.5%
– Number of job openings: 148,000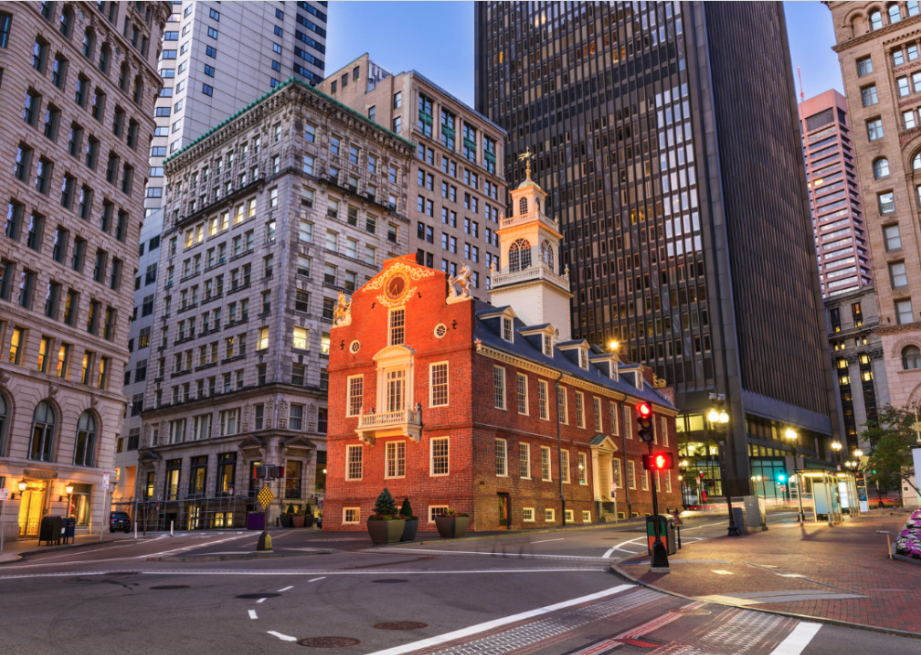 Sean Pavone // Shutterstock
#19. Massachusetts
– Job opening rate: 6.5%
– Number of job openings: 258,000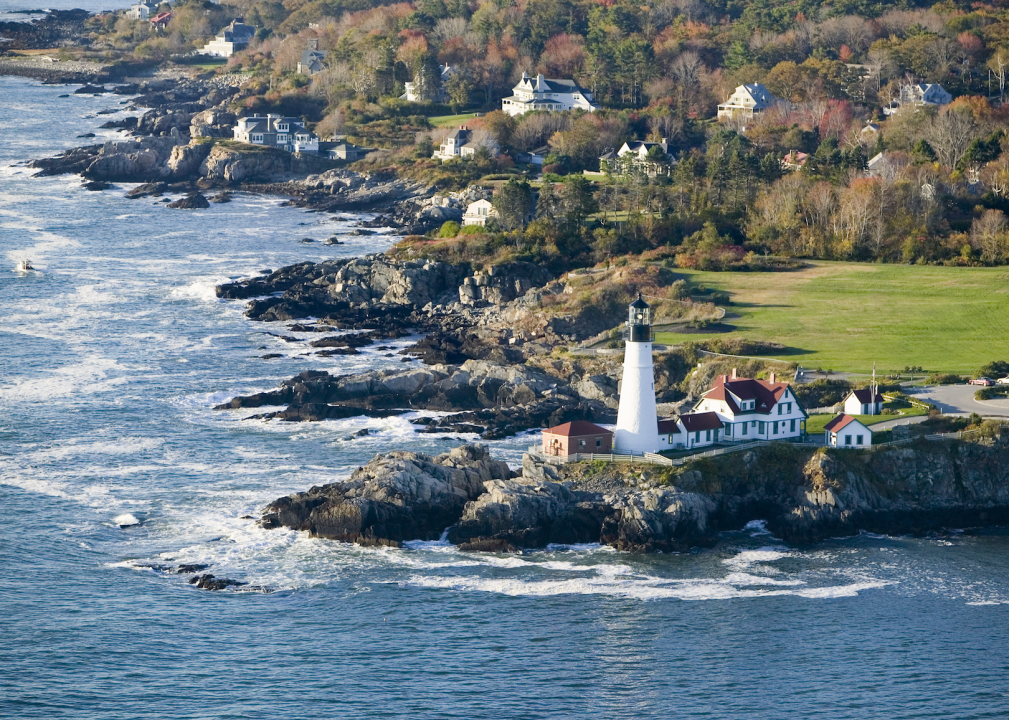 Joseph Sohm // Shutterstock
#18. Maine
– Job opening rate: 6.6%
– Number of job openings: 46,000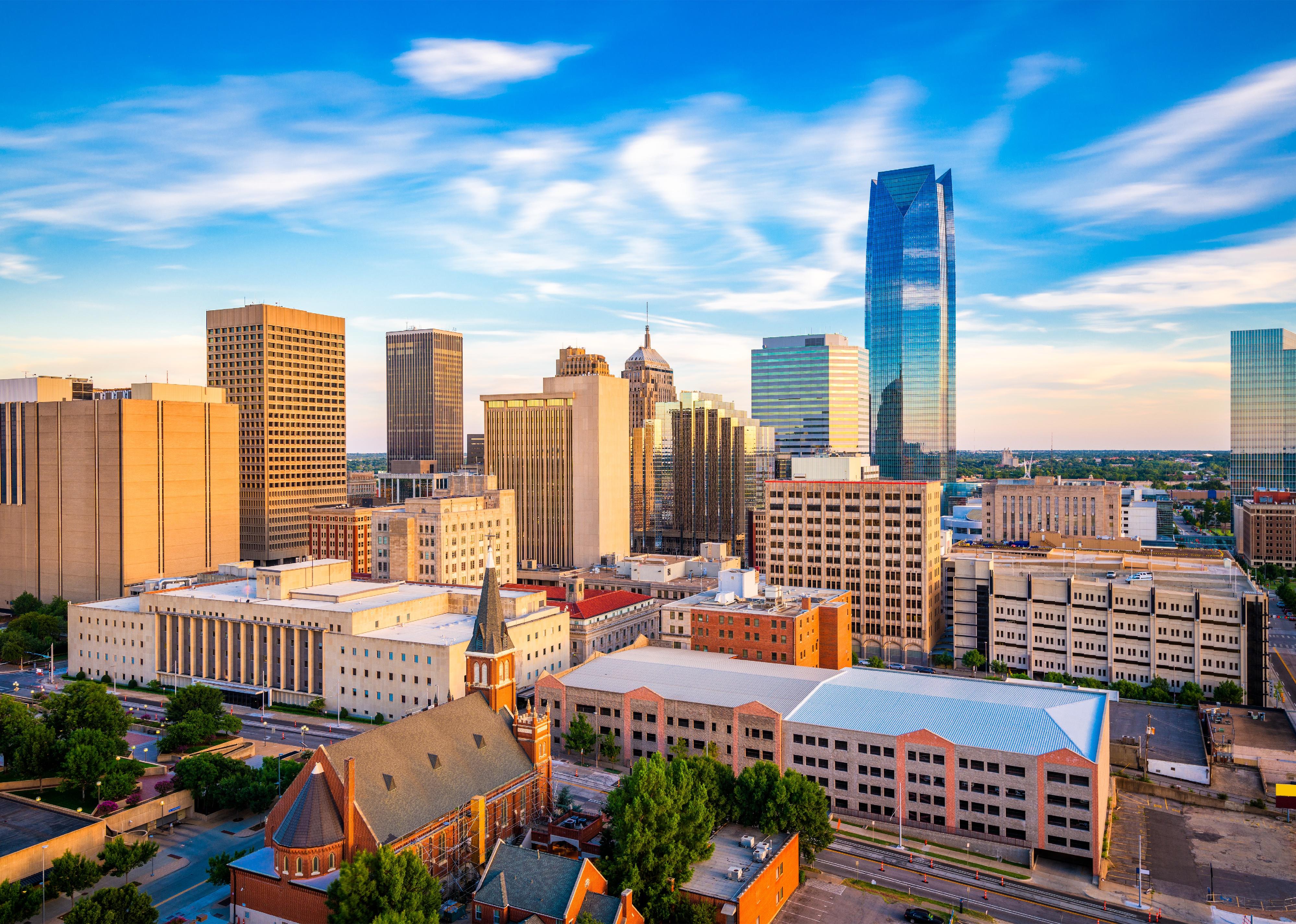 Sean Pavone // Shutterstock
#17. Oklahoma
– Job opening rate: 6.6%
– Number of job openings: 123,000
You may also like: Iconic car debuts from the year you were born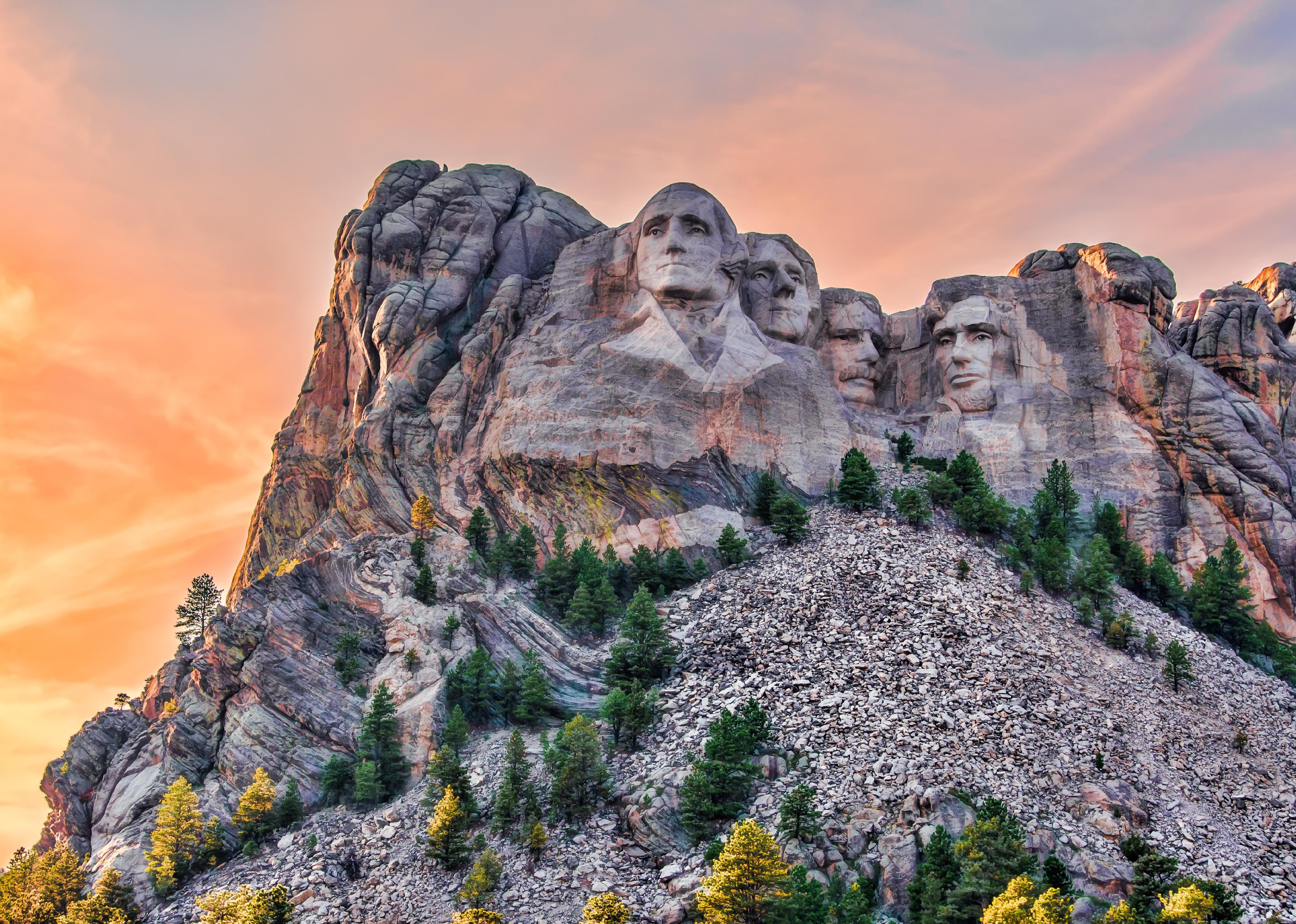 JohnDSmith // Shutterstock
#16. South Dakota
– Job opening rate: 6.7%
– Number of job openings: 33,000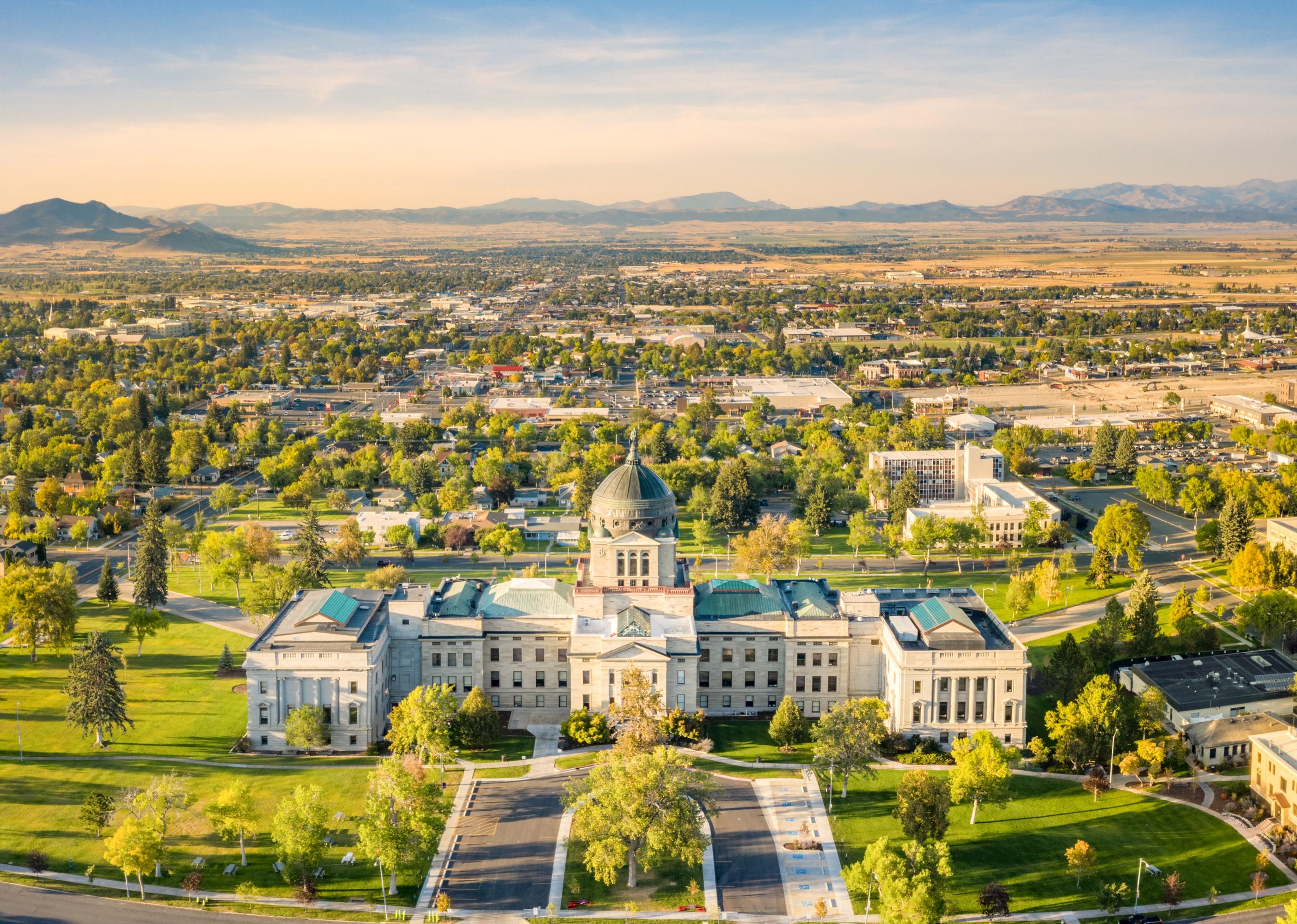 Mihai_Andritoiu // Shutterstock
#15. Montana
– Job opening rate: 6.7%
– Number of job openings: 37,000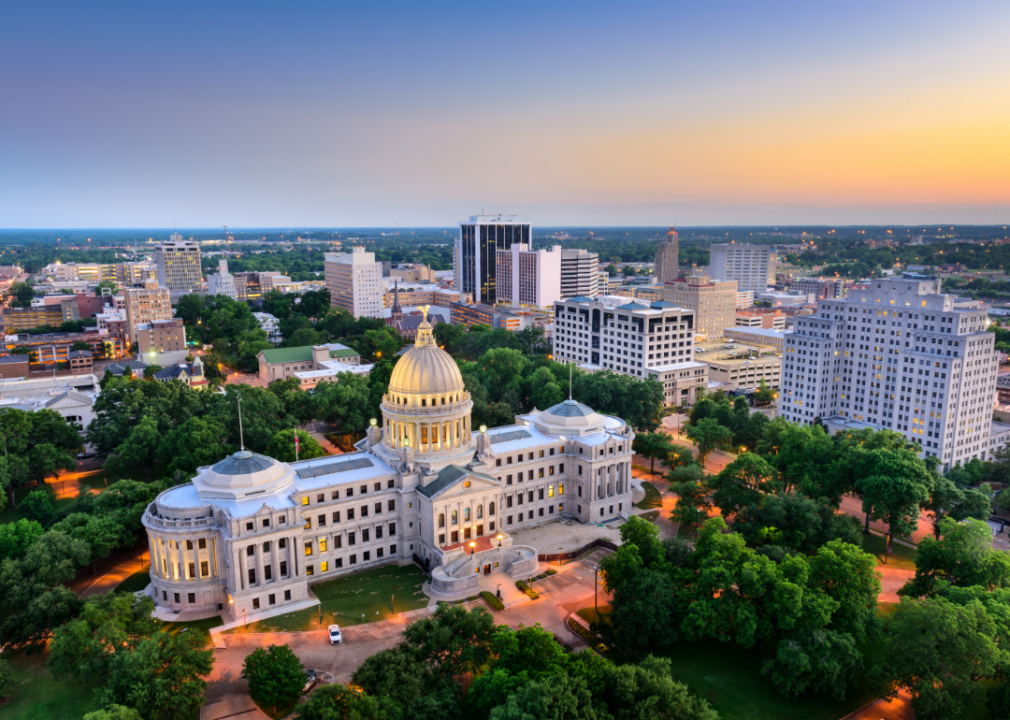 Canva
#14. Mississippi
– Job opening rate: 6.7%
– Number of job openings: 85,000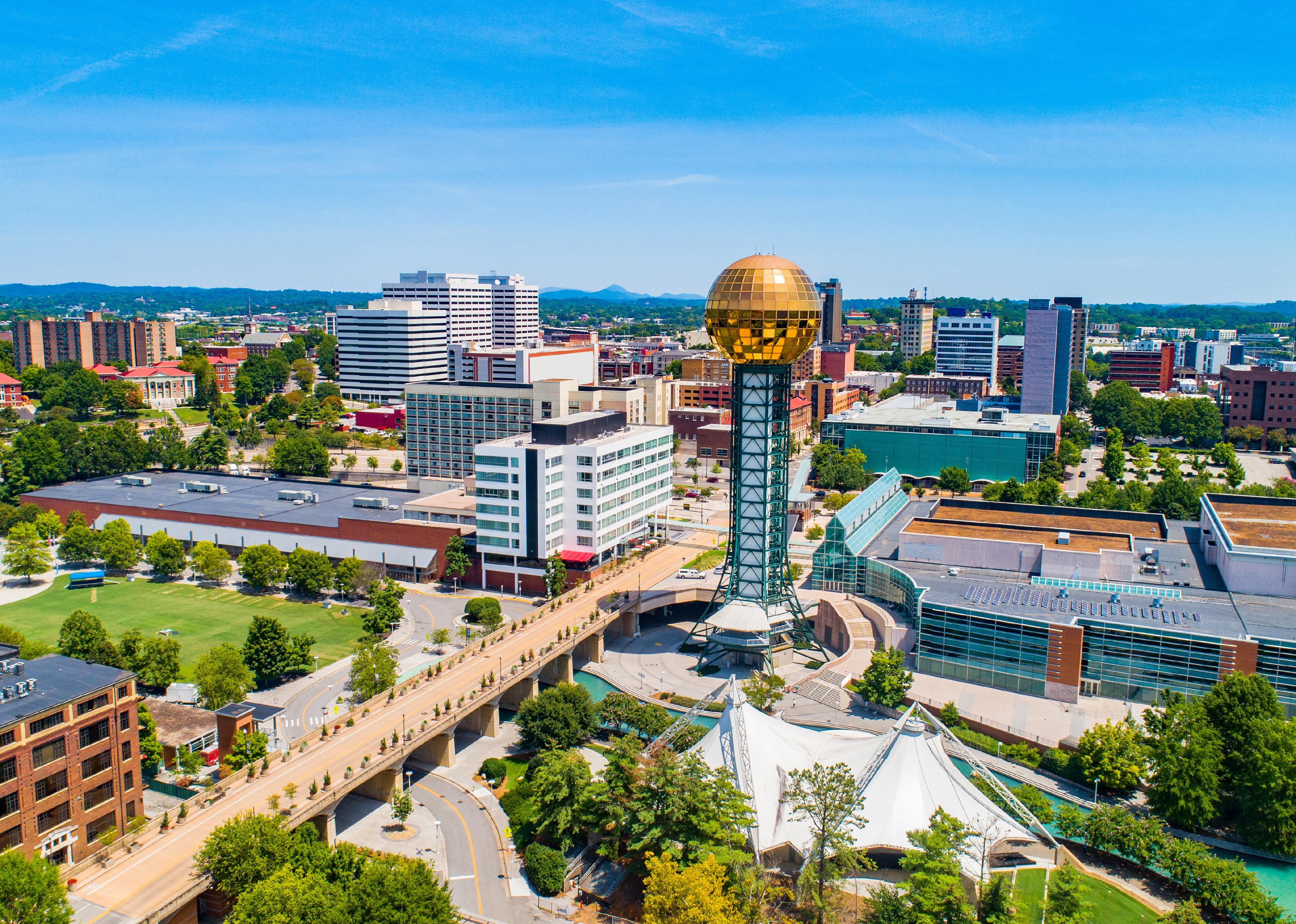 Kevin Ruck // Shutterstock
#13. Tennessee
– Job opening rate: 6.9%
– Number of job openings: 246,000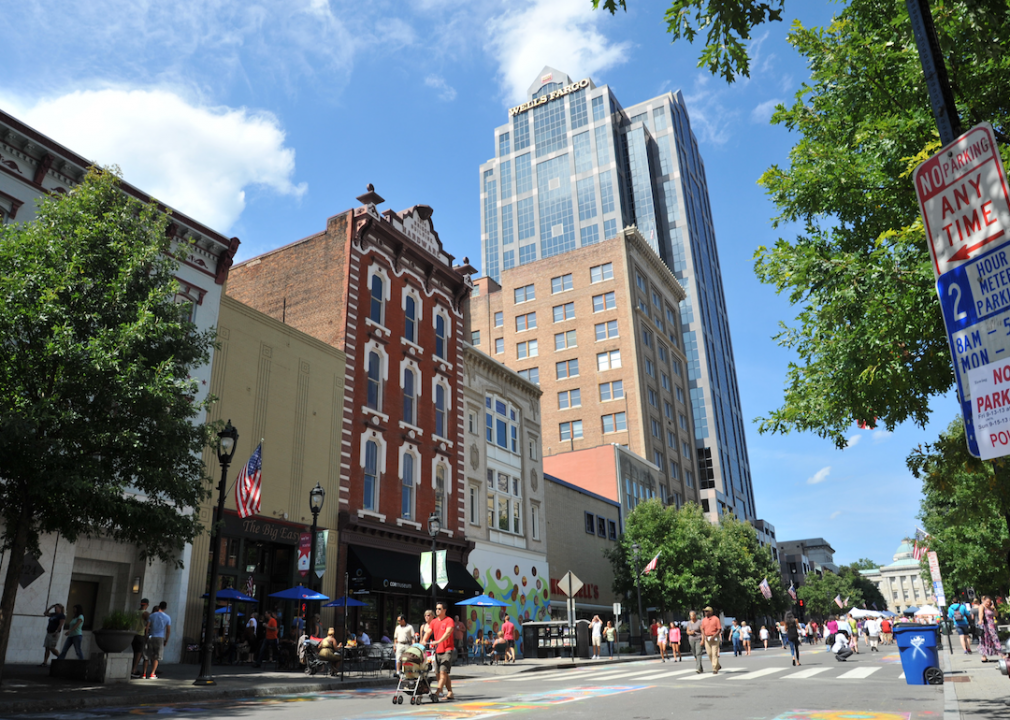 Sharkshock // Shutterstock
#12. North Carolina
– Job opening rate: 6.9%
– Number of job openings: 360,000
You may also like: Retirement scams to watch out for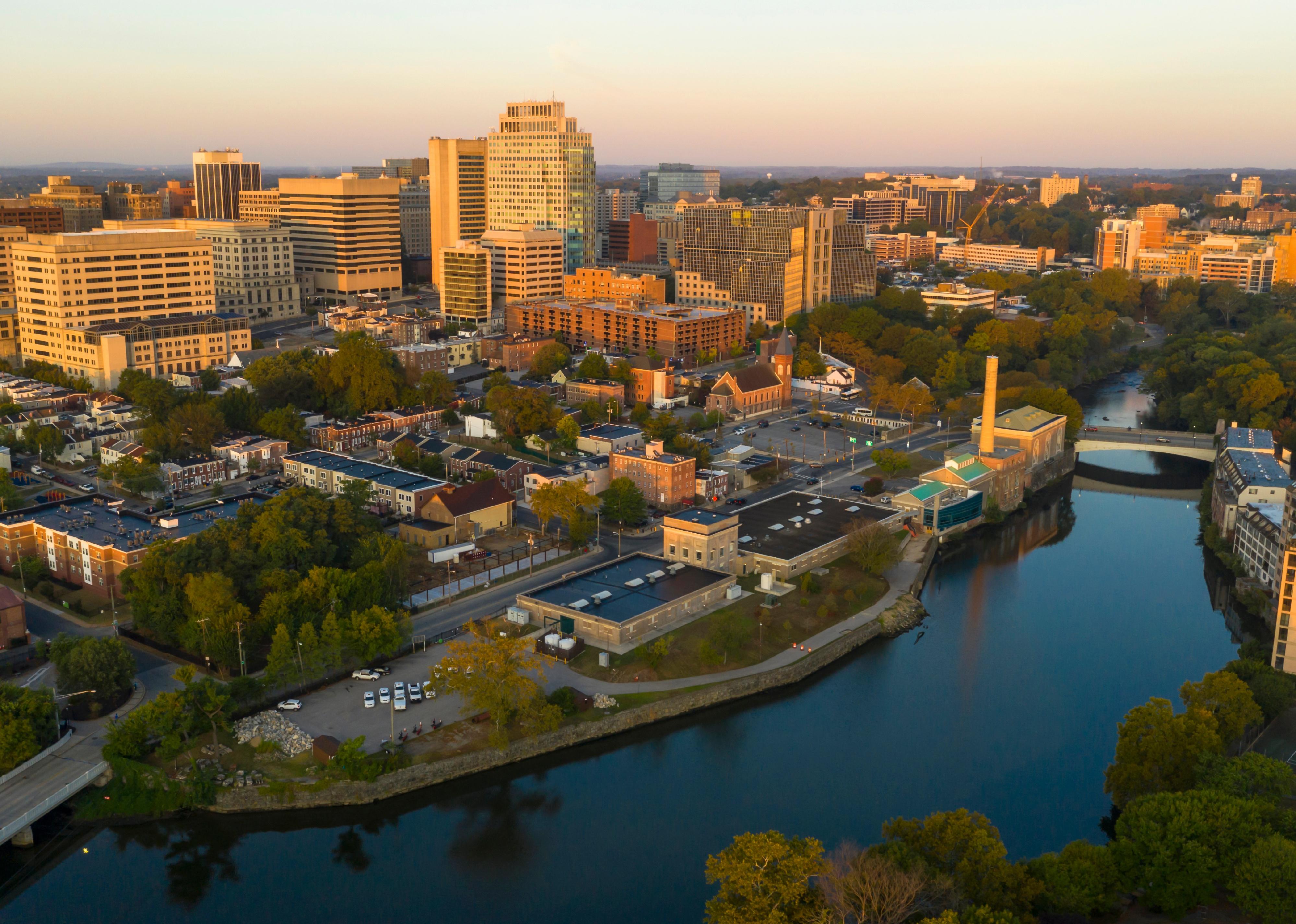 Real Window Creative // Shutterstock
#11. Delaware
– Job opening rate: 7.0%
– Number of job openings: 36,000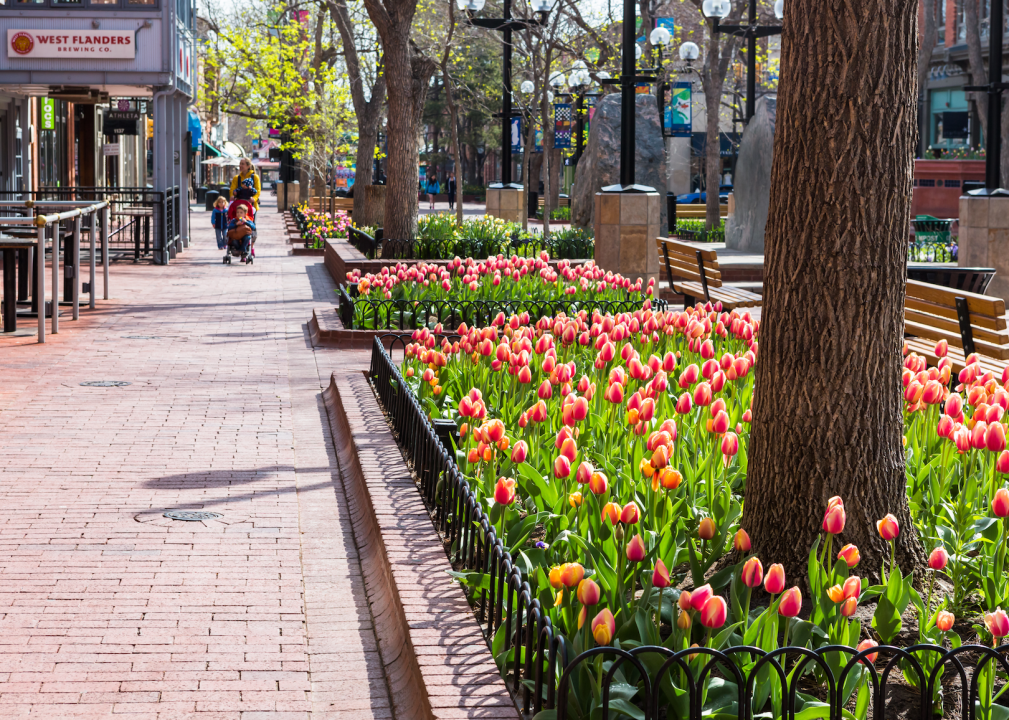 Arina P Habich // Shutterstock
#10. Colorado
– Job opening rate: 7.0%
– Number of job openings: 218,000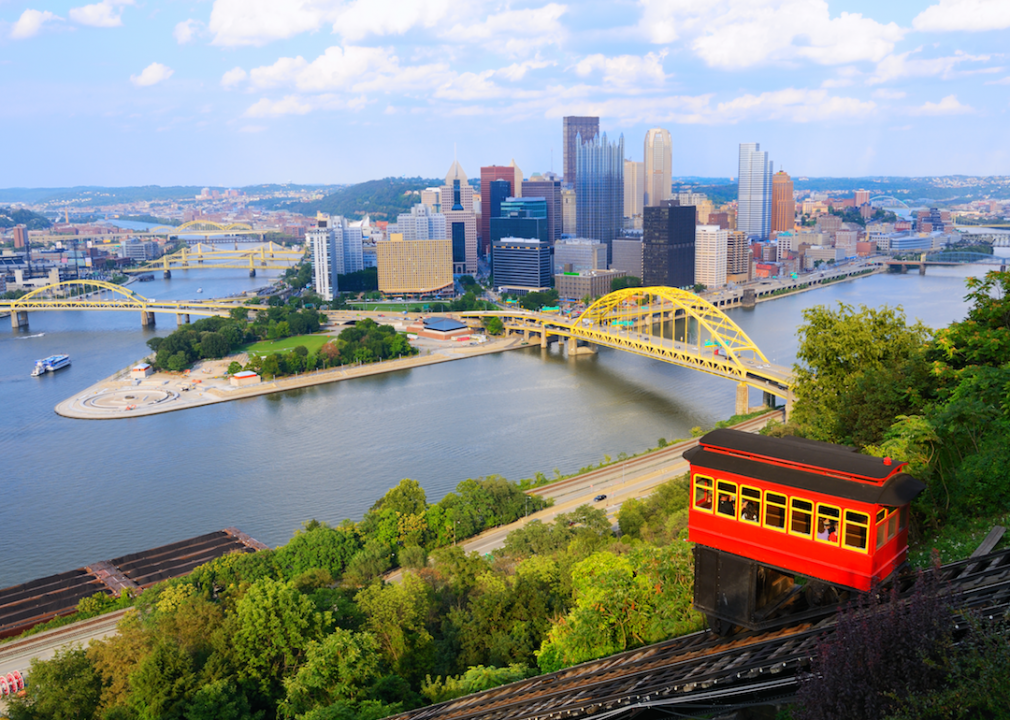 ESB Professional // Shutterstock
#9. Pennsylvania
– Job opening rate: 7.0%
– Number of job openings: 458,000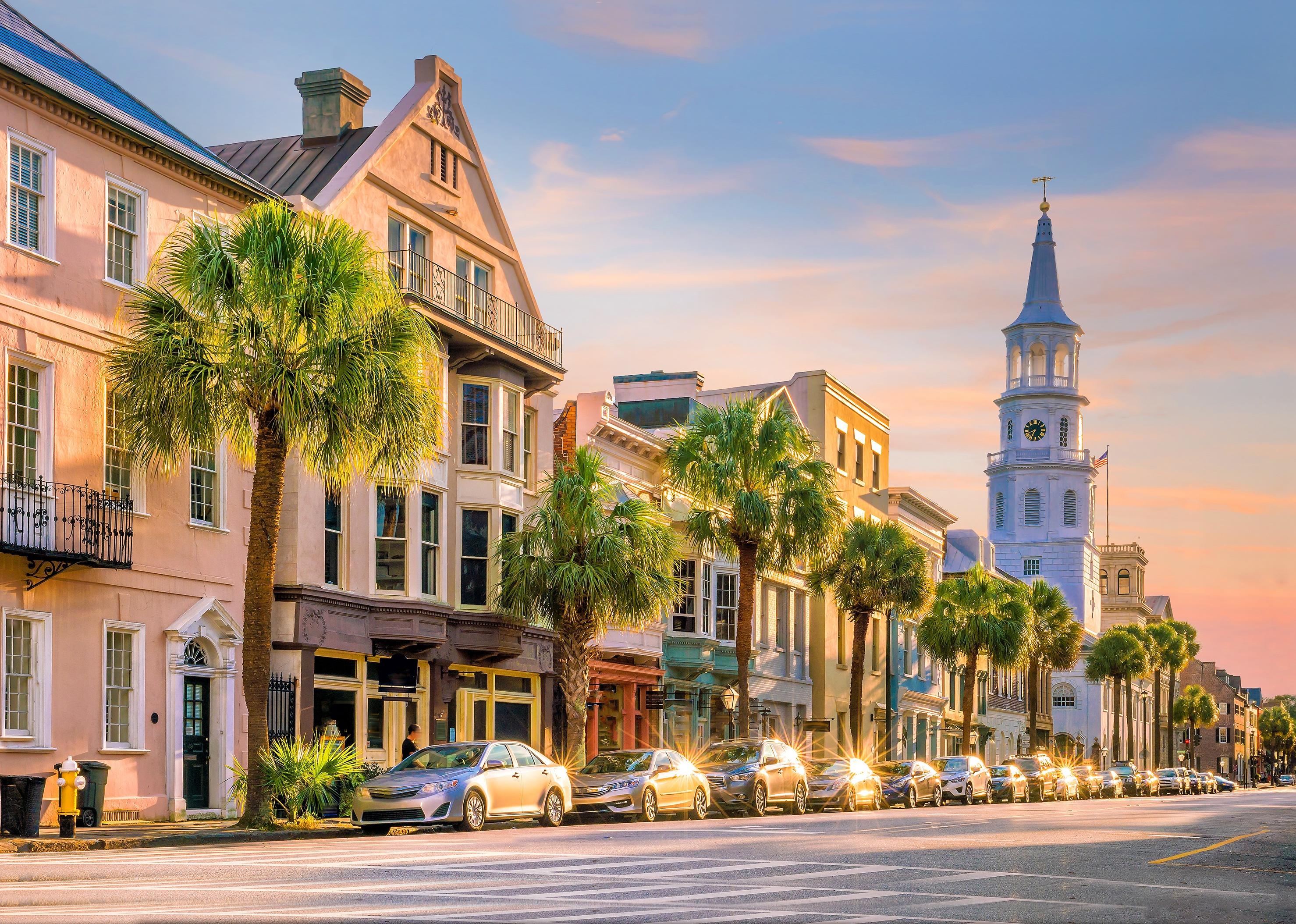 f11photo // Shutterstock
#8. South Carolina
– Job opening rate: 7.1%
– Number of job openings: 175,000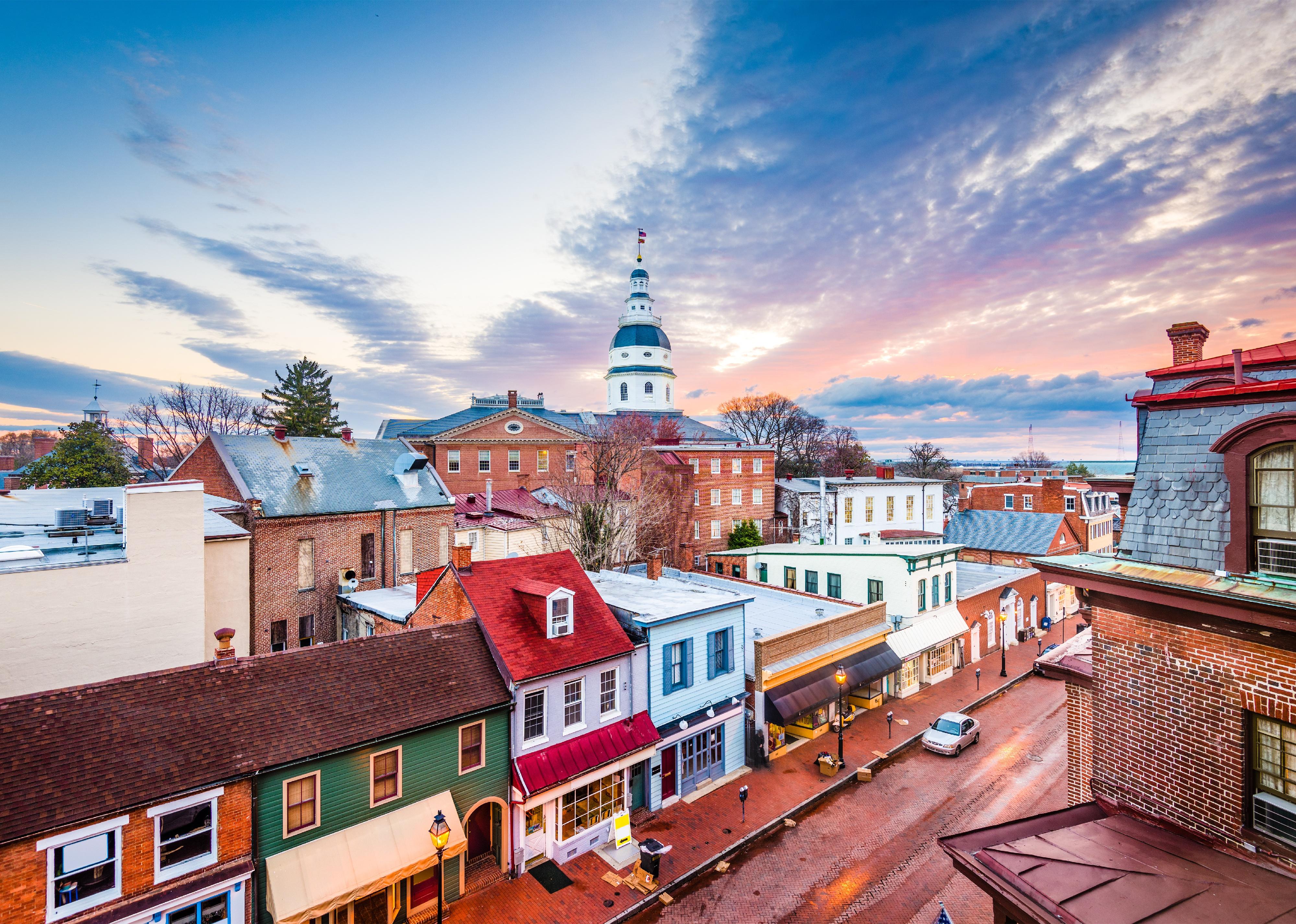 Sean Pavone // Shutterstock
#7. Maryland
– Job opening rate: 7.2%
– Number of job openings: 212,000
You may also like: Most popular grocery stores in America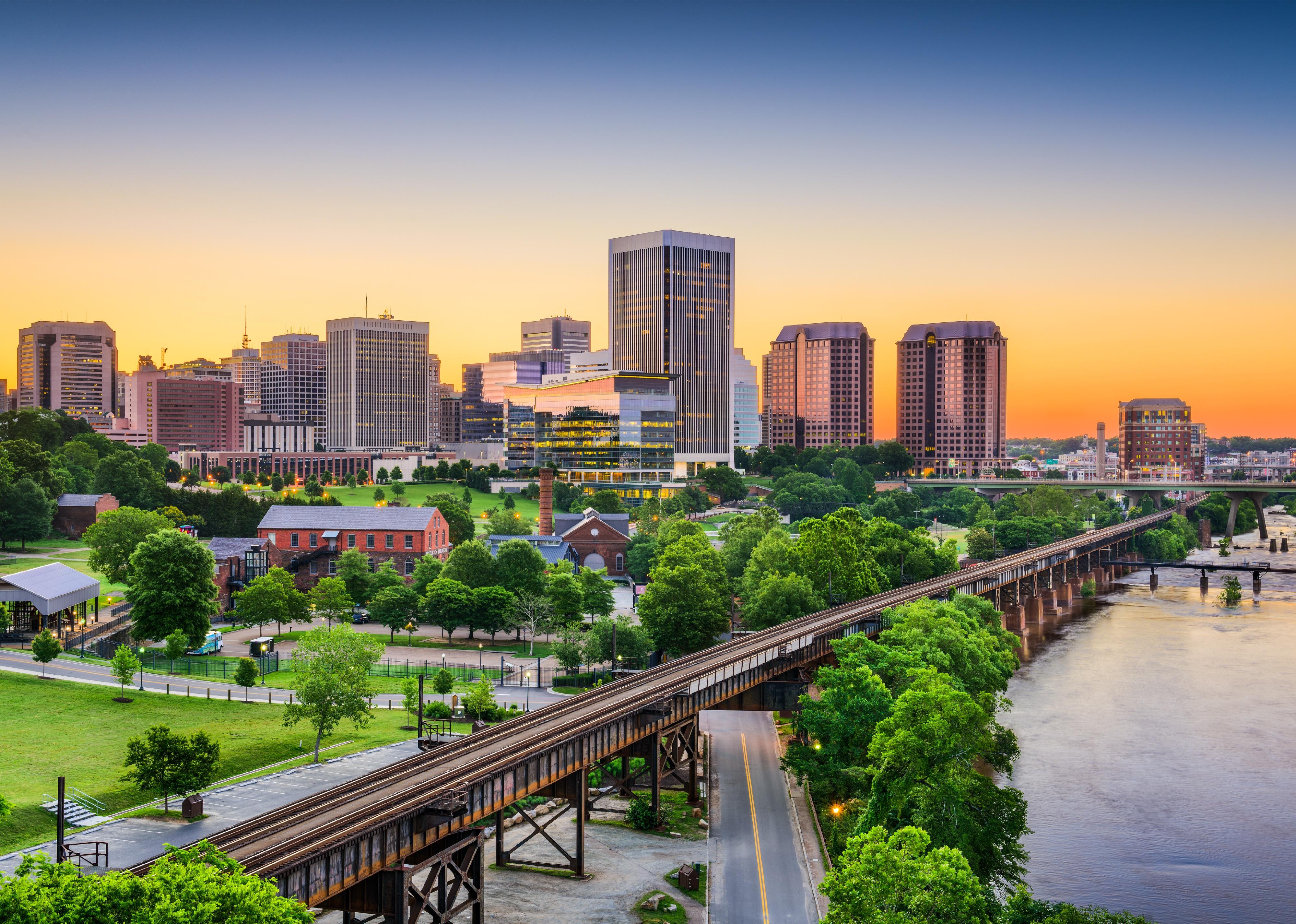 Sean Pavone // Shutterstock
#6. Virginia
– Job opening rate: 7.2%
– Number of job openings: 321,000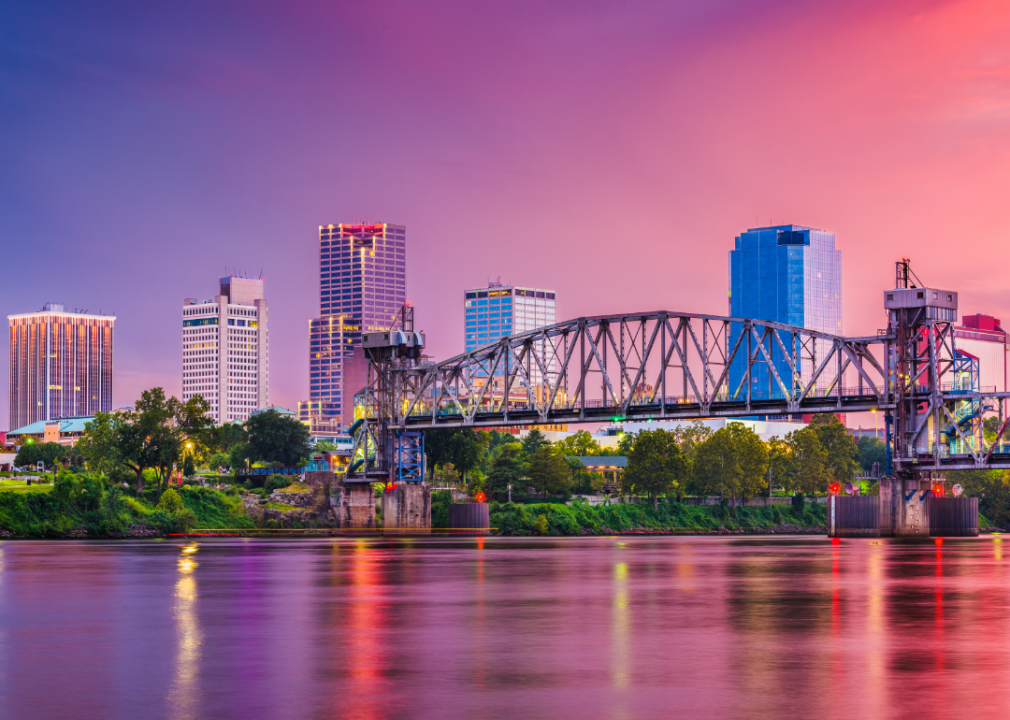 Canva
#5. Arkansas
– Job opening rate: 7.3%
– Number of job openings: 106,000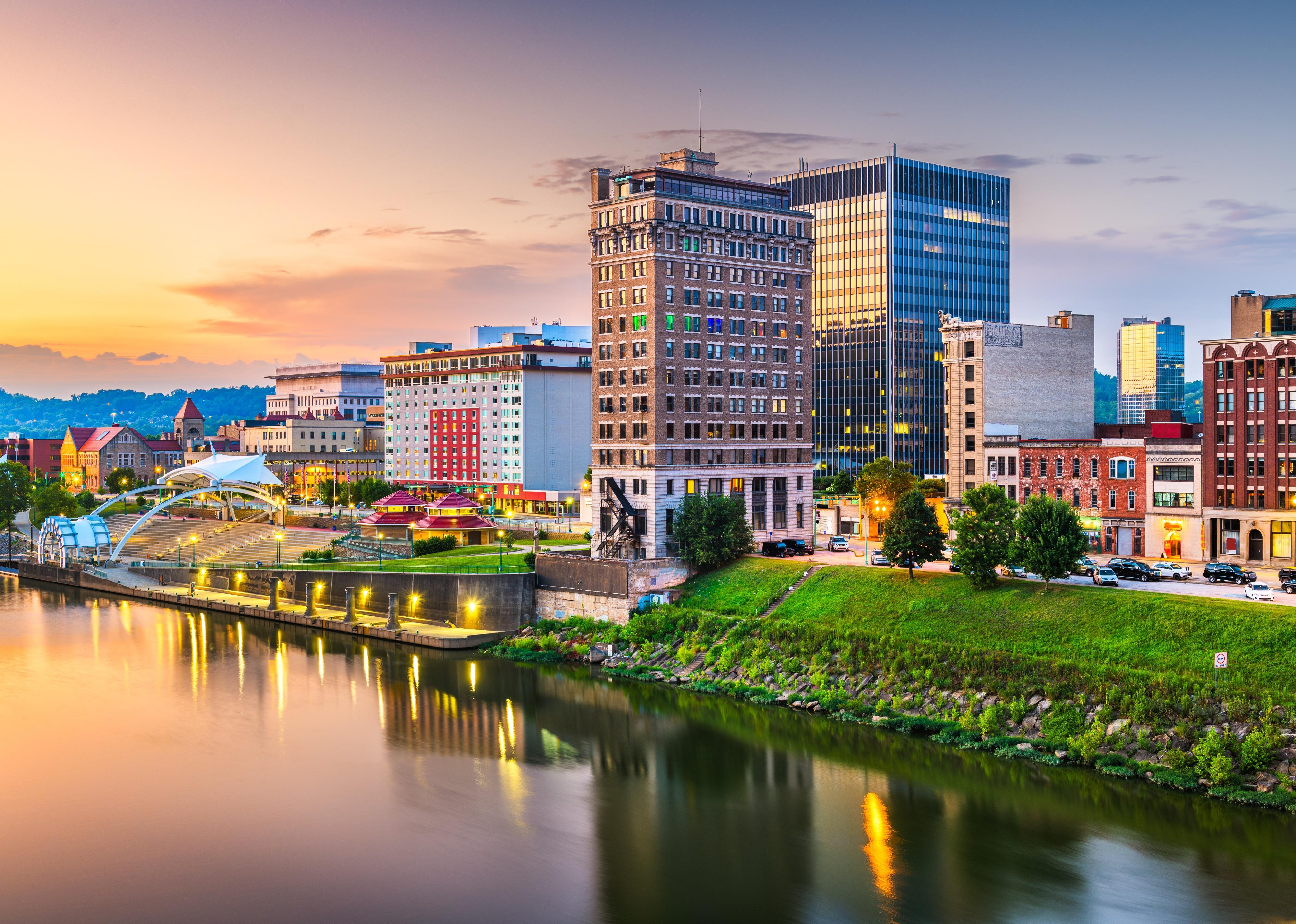 Sean Pavone // Shutterstock
#4. West Virginia
– Job opening rate: 7.5%
– Number of job openings: 57,000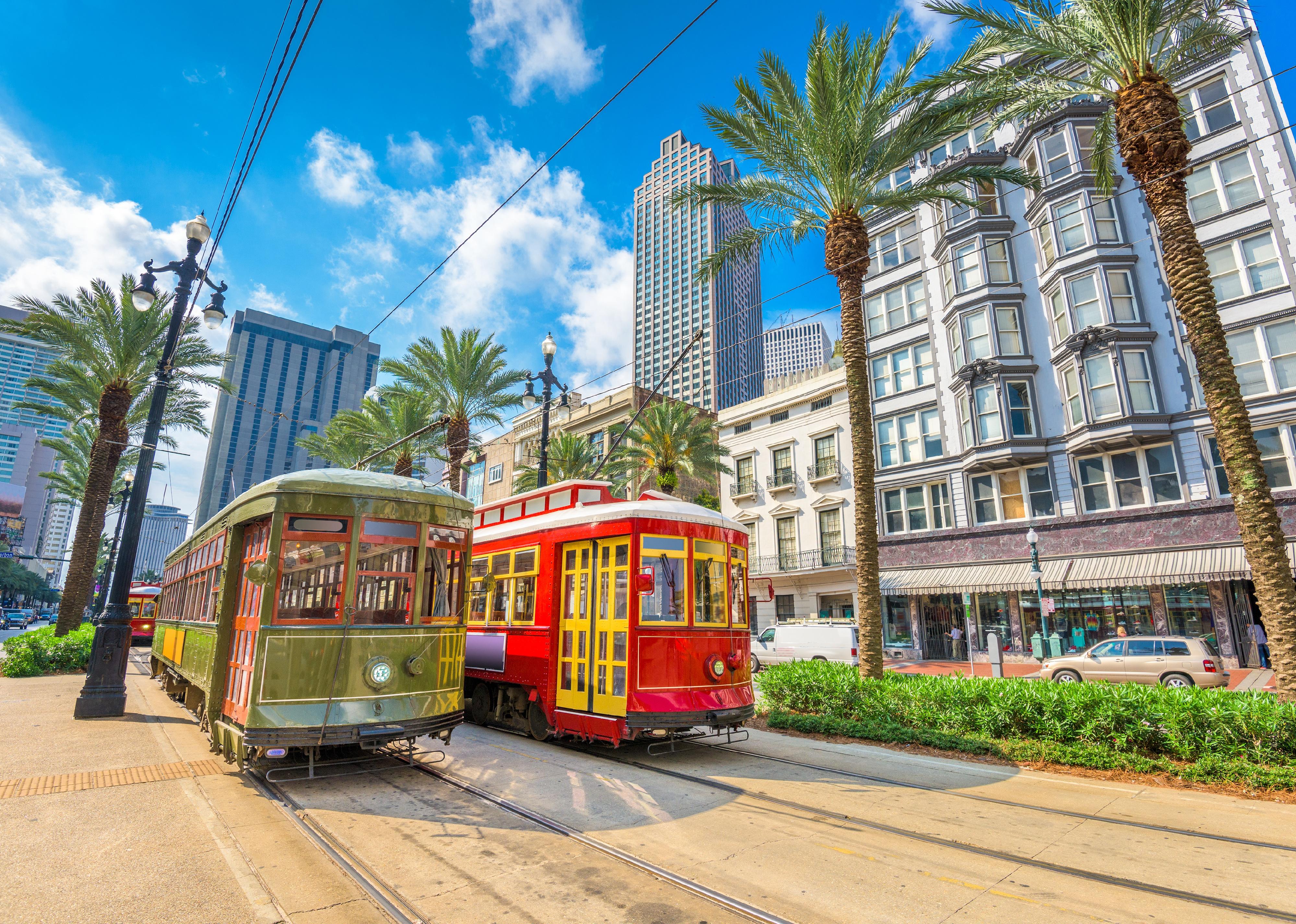 Sean Pavone // Shutterstock
#3. Louisiana
– Job opening rate: 7.5%
– Number of job openings: 158,000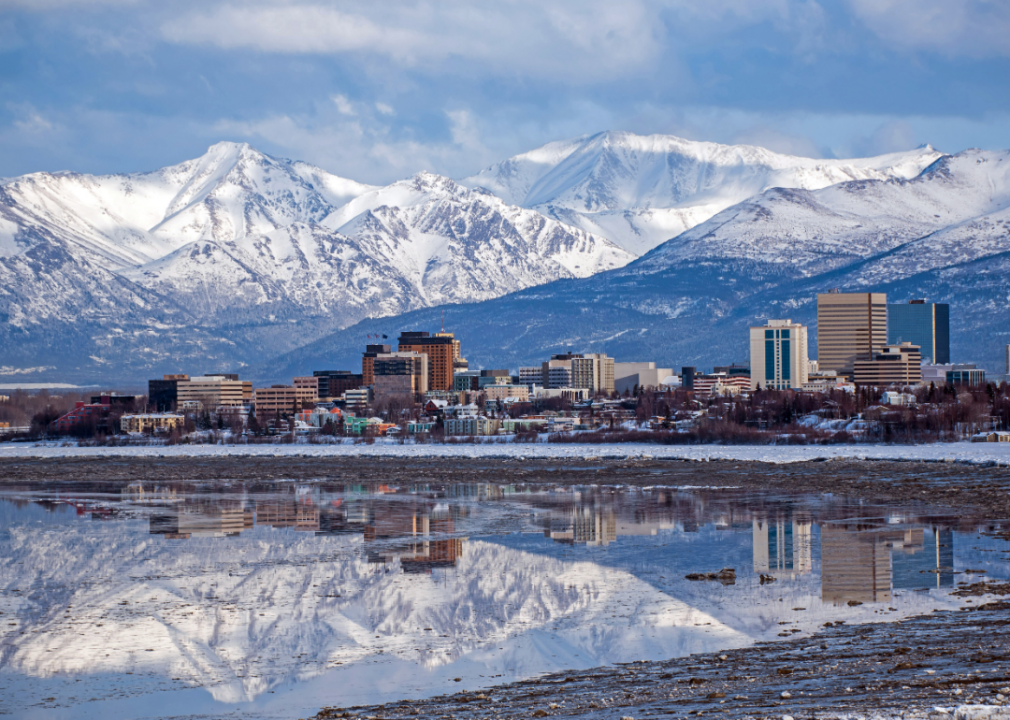 Canva
#2. Alaska
– Job opening rate: 7.6%
– Number of job openings: 27,000
You may also like: 50 women who broke barriers in the business world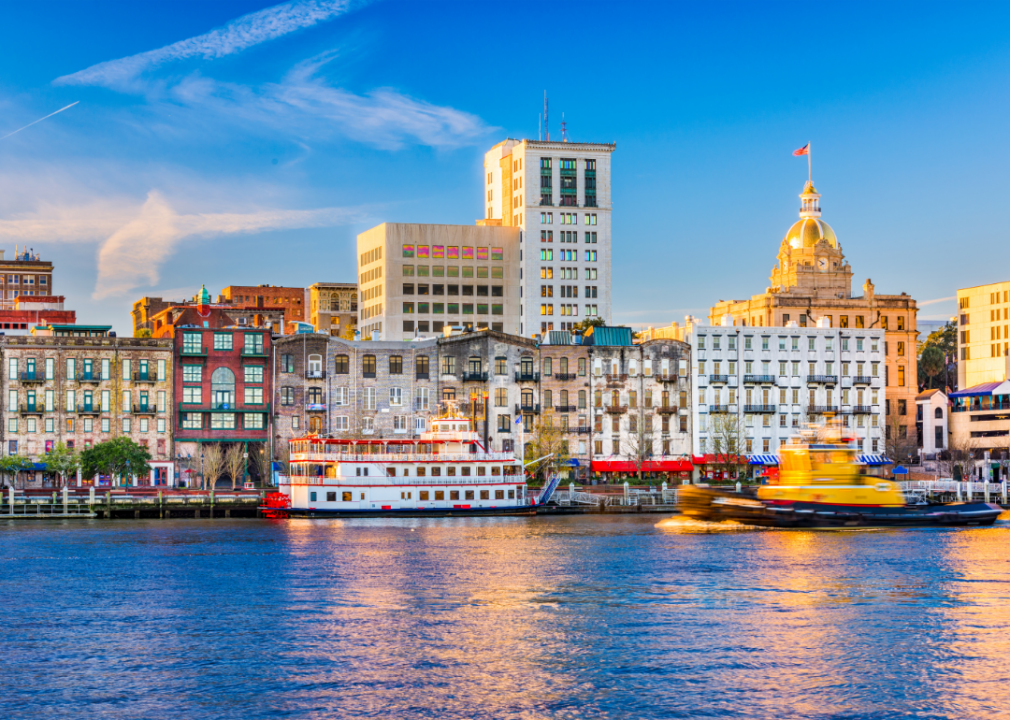 Canva
#1. Georgia
– Job opening rate: 7.9%
– Number of job openings: 421,000
More Stacker National