25 LGBTQ+ athletes you need to know about
Published 3:00 pm Tuesday, May 23, 2023

Focus On Sport // Getty Images
25 LGBTQ+ athletes you need to know about
Every moment of an athlete's career—and oftentimes their personal lives—is placed on display, dissected by analysts, media, and in some instances betting sites to determine what their future season could look like. With such a public profession, it can be difficult for athletes to feel comfortable showing up in the world as their authentic selves, especially those who are members of the LGBTQ+ community.
Stacker highlighted 25 LGBTQ+ athletes from all over the world you should know about, using various data sources, including interviews from ESPN, Sports Illustrated, and more. These athletes have received accolades and made significant strides for the community. In a world often taught to fear difference or change, it's important to recognize how the brave stances these individuals took paved the way for others to follow.
It might feel odd that these lists exist. Oftentimes it is easier for our brains to compartmentalize people into boxes or groups to keep track of them in our heads. Yet there's a reason this topic is so important to dissect. Throughout these slides, you will see one word repeated quite often.
"First."
You'll notice the word mentioned numerous times on this list. Why? Because so many athletes were exactly that: the first. The first to come out openly in their sport. The first to come out openly in any sport. The first to come out openly while still playing the sport. These out LGBTQ+ athletes broke barriers—sometimes at the cost of their careers—so that future generations could safely exist in their chosen careers without fear.
Continue reading to learn about 25 of those trailblazing LGBTQ+ athletes.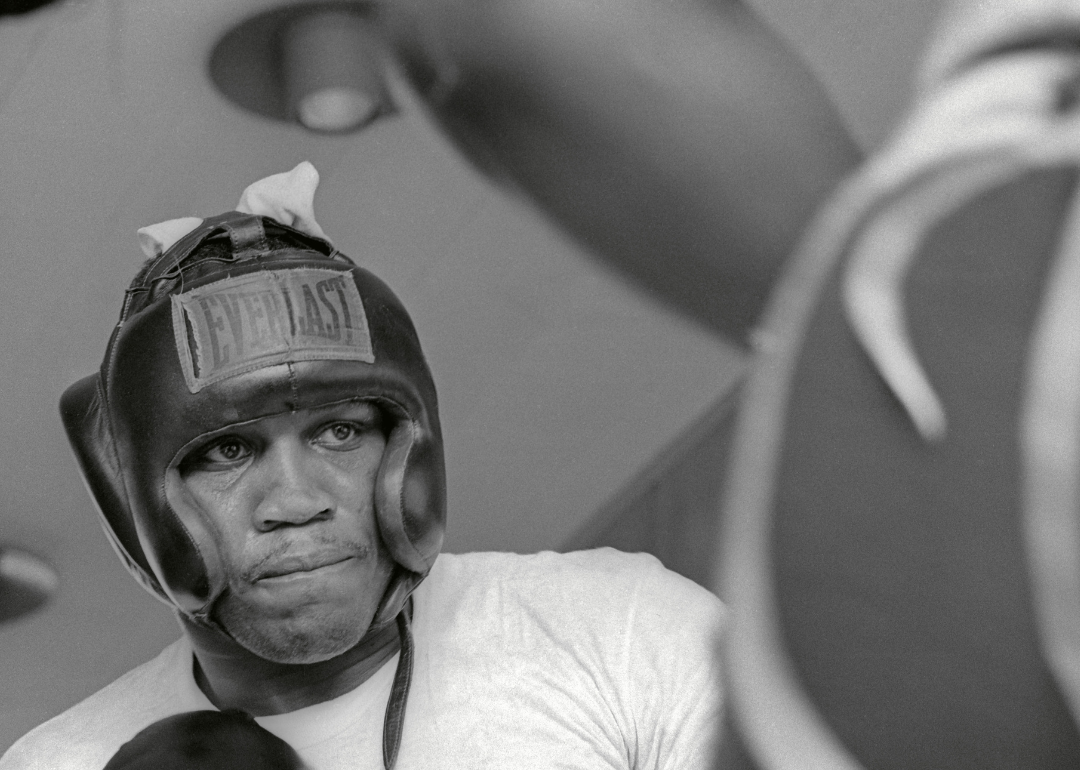 Santi Visalli // Getty Images
Emile Griffith
Emile Griffith was inducted into the International Boxing Hall of Fame in 1990 following an 85-24-2 career. In 1962, Griffith, a Black professional boxer, chose to live his life (and his love) openly. This was when homosexuality wasn't just discriminated against—it was considered a disease and, in many states, a crime to be gay.
Griffith was also involved in one of the most infamous moments in sports history. On national television, live from Madison Square Garden, Griffith—reportedly after Benny "Kid" Paret slung homophobic slurs at him in the ring—brutally beat Paret so badly he died from his injuries 10 days later.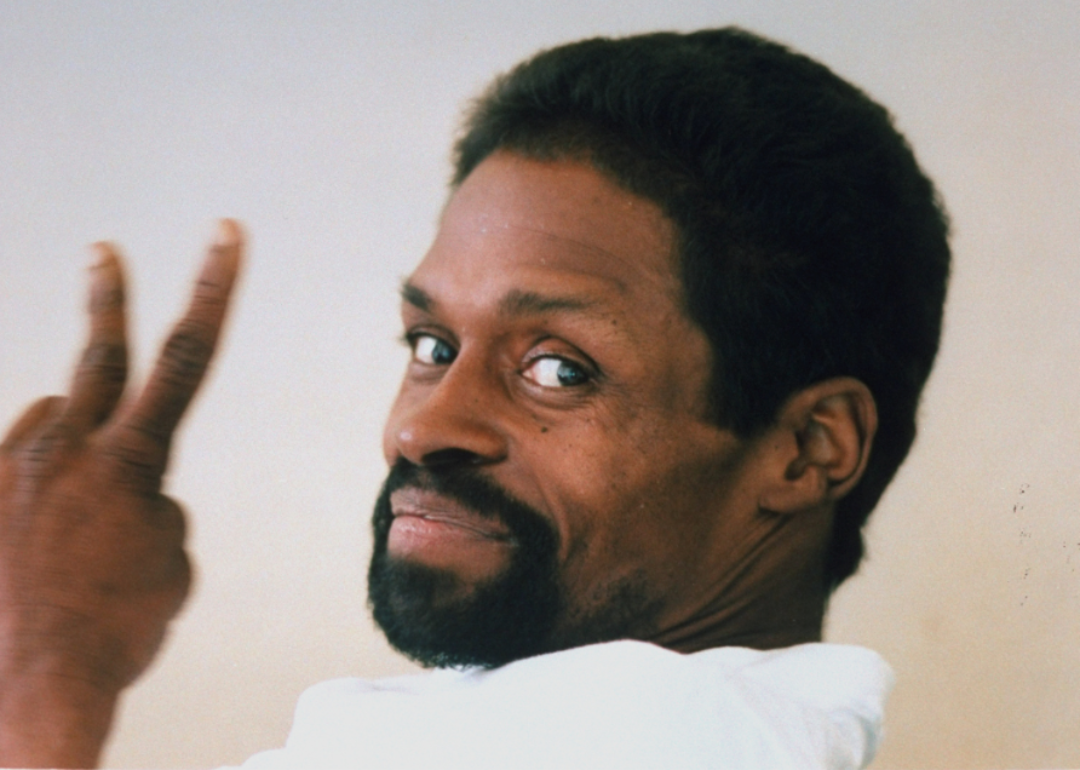 John Storey // Getty Images
Glenn Burke
Glenn Burke, a former outfielder for the Los Angeles Dodgers and Oakland Athletics, respectively, was well-known in the public eye as the man credited for popularizing the high-five. Privately, he was known as the first openly gay MLB player, eventually coming out fully in 1982.
His career was cut short after being traded from the Dodgers (reportedly because manager Tommy Lasorda had an issue with Burke's sexuality) to the A's, and the A's gave him little to no field time before he left the sport completely. Burke died from AIDS complications in 1995 and was said to be living with his sister when he passed.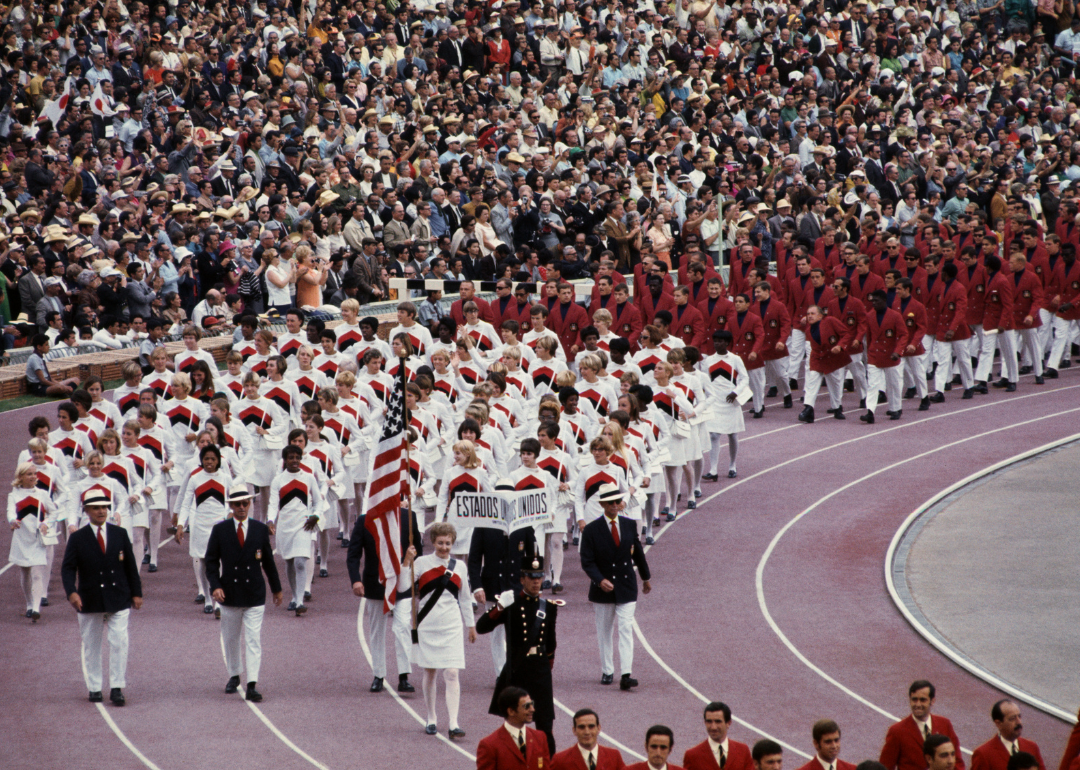 Tony Duffy // Getty Images
Tom Waddell
Tom Waddell was an Olympic decathlete who made as large of an impact off the field as he did on the field. After coming out as gay and introducing his partner to the world as the first gay couple to be featured in People magazine, Waddell used his platform and public persona to found the Gay Olympic Games in 1982, intended to act as a safe space for Olympic level athletes to compete without fear or stigma of their sexuality. After the Olympics sued him for using the word Olympics, it was changed to simply the Gay Games, which is still played every four years to this day. Waddell died from AIDS complications in 1987.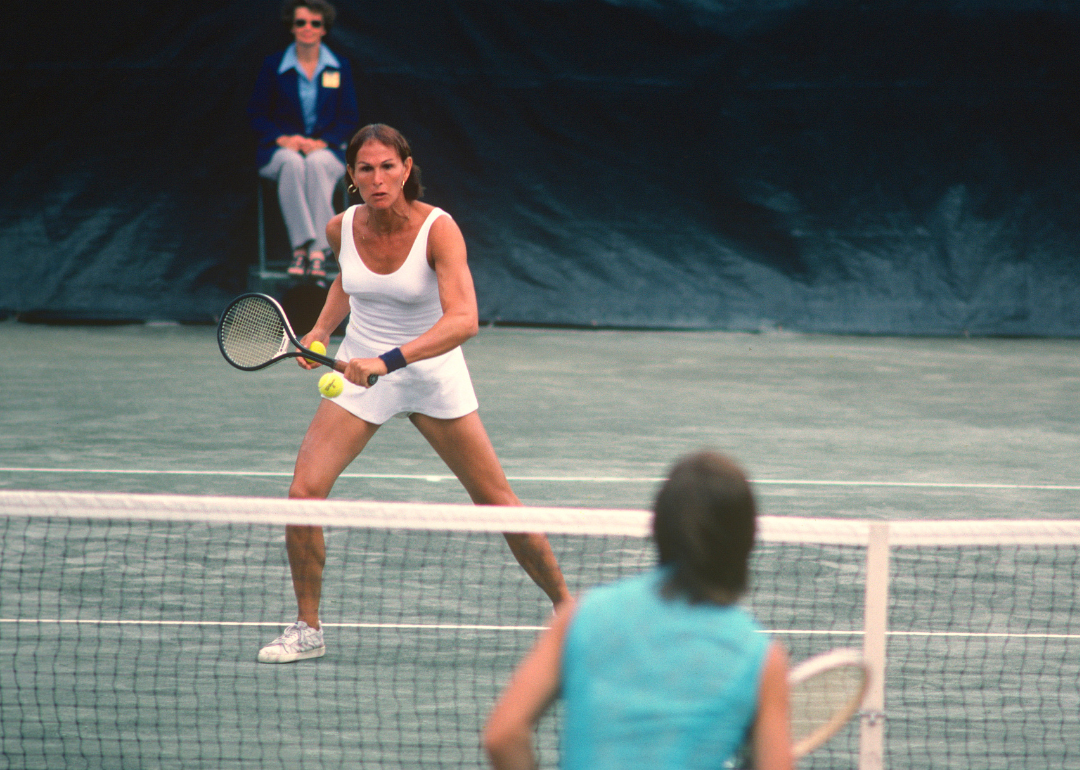 Focus On Sport // Getty Images
Renee Richards
Widely considered one of the first, if not the first, transgender athlete to transition while still playing was tennis player Renée Richards, who transitioned in the mid-'70s. Afterward, Richards applied for the US Open, refusing to take the Barr body test, a method first employed in the 1968 Olympics meant to identify "male athletes allegedly trying to pass as female." After being rejected by the US Open, Richards sued the US Tennis Association on the grounds of discrimination. She won.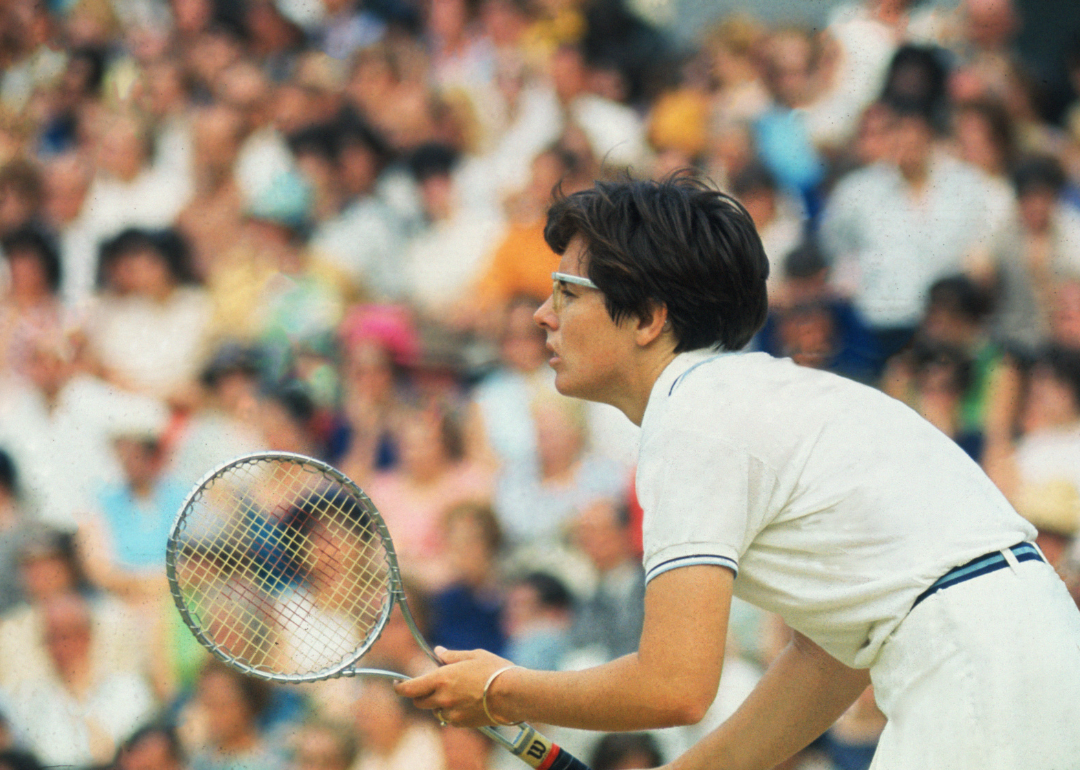 Bettmann // Getty Images
Billie Jean King
Billie Jean King is one of the most awarded athletes on this list and was one of the first athletes to be outed before being given the opportunity to come out when they were ready. King was at the height of her tennis career and was married to talk-show legend Larry King when her sexuality was made cannon fodder for the media.
An ex-lover, Marilyn Barnett, took King to court for what came to be jokingly called "galimony" and, in turn, outed King to the world. Later, King would recall how she went from being one of the most celebrated athletes in the world to losing all of her endorsements within 24 hours of her being outed.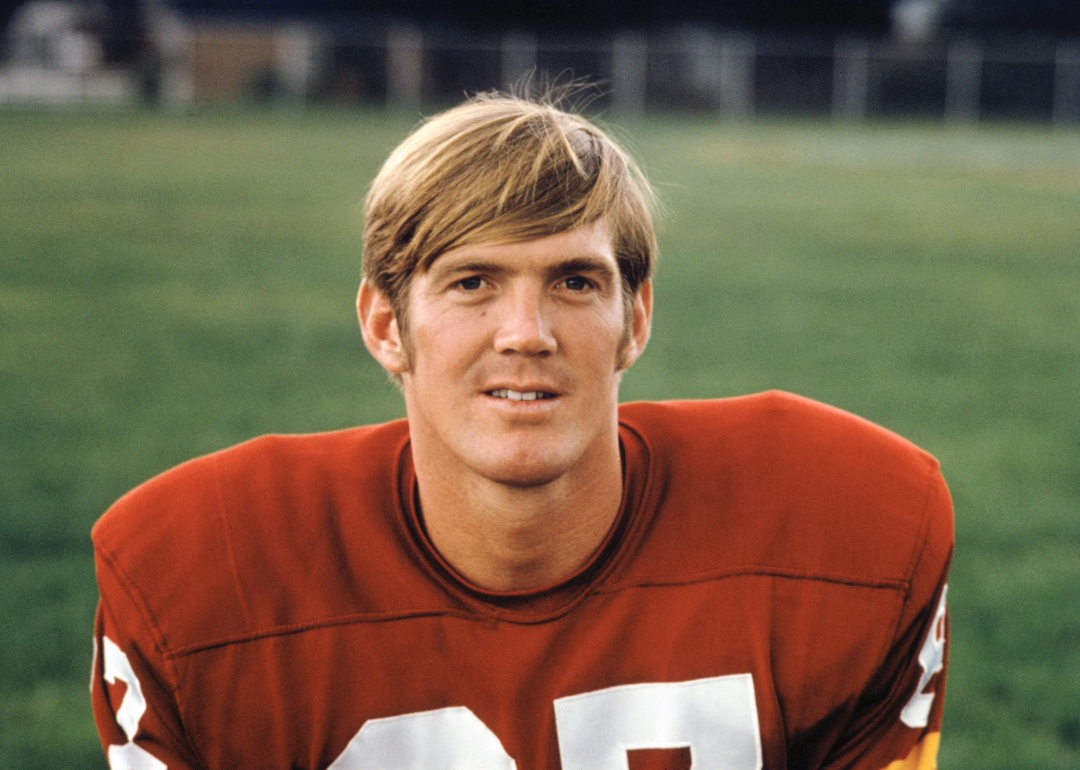 Bettmann // Getty Images
Jerry Smith
Jerry Smith was a tight end who spent over a decade in the NFL, playing with the Washington Redskins from 1965 to 1977. By the time Smith retired, he had held the NFL record for most touchdowns scored by a tight end—a record he'd maintain for 25 years until Shannon Sharpe surpassed him in 2003. More than his successful career, Smith, after he retired, moved to Texas and opened a gay bar called The Boathouse. Smith was also the first professional athlete to announce he had been diagnosed with AIDS; he died from AIDS-related complications in 1986.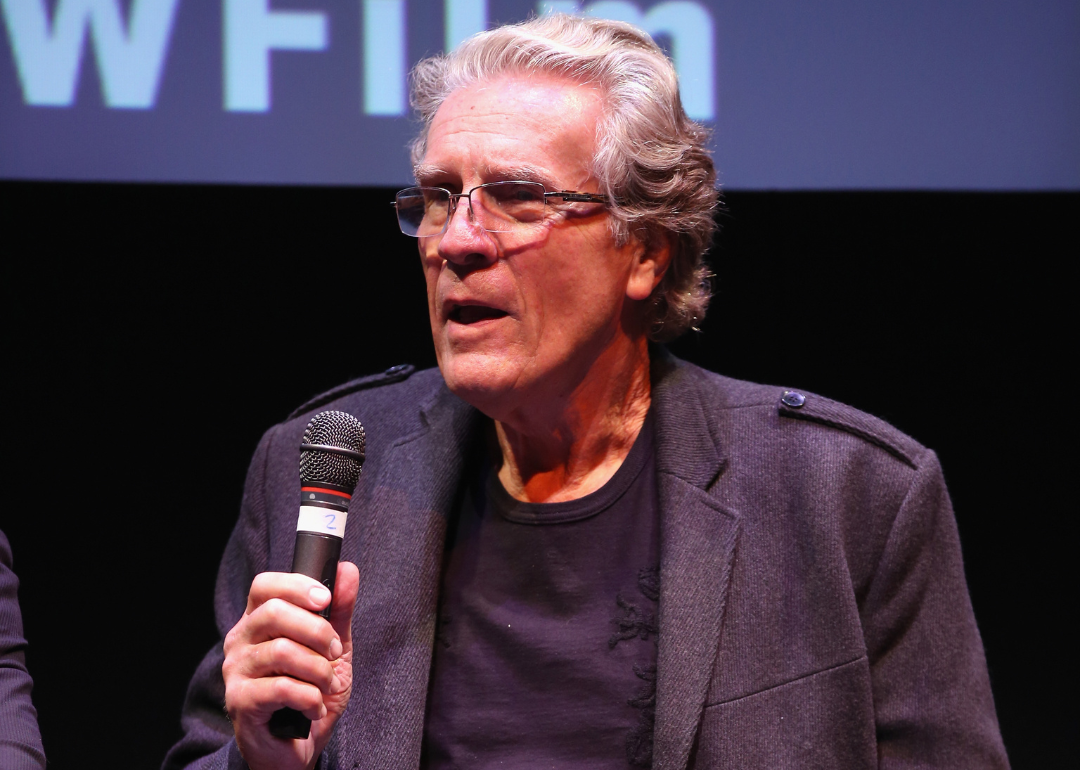 Hutton Supancic // Getty Images
David Kopay
David Kopay is another NFL player on our list who chose to remain closeted while in the league and come out almost immediately after retiring. In his 1977 memoir "The David Kopay Story," Kopay talks about the deeply painful secret of being gay in the NFL and what it was like to hide it from his friends and loved ones. In the memoir, he alludes to another NFL player in the book, named "Bill," whom Kopay identified as his first love, who was later revealed as record-breaking Redskins tight end Jerry Smith.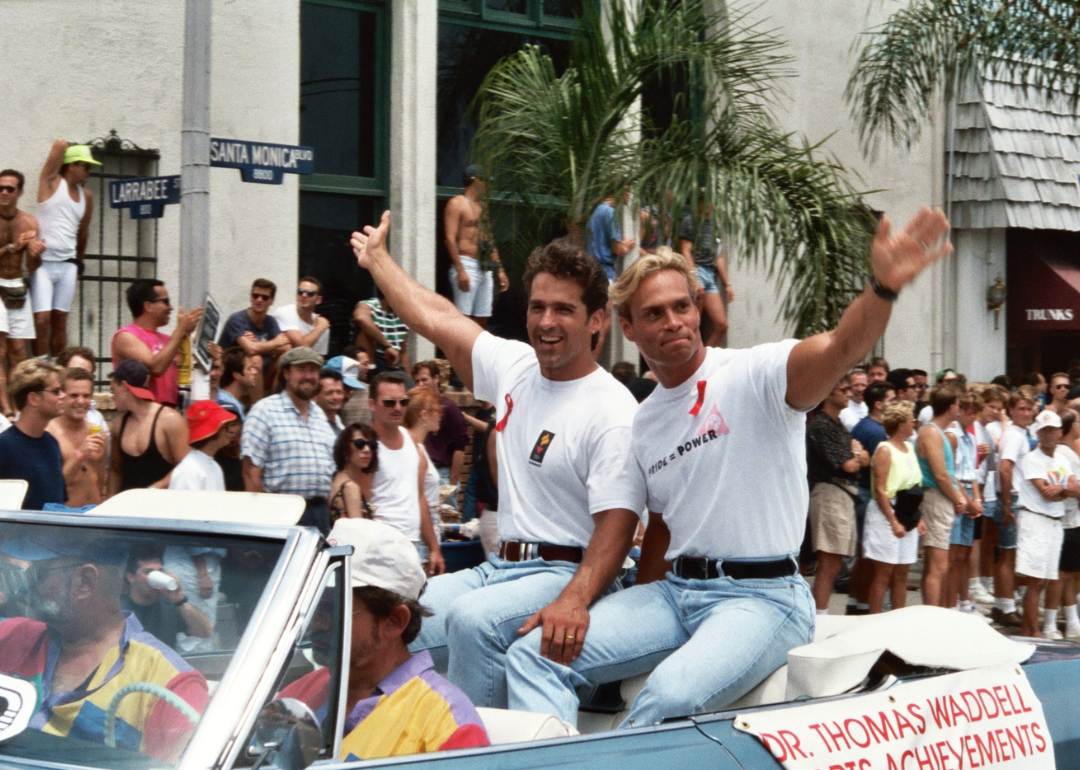 Alan Light // Getty Images
Bob Paris
In the muscle-bound world of Mr. Universe, Bob Paris broke barriers by publicly coming out in Ironman magazine in 1989. Adding to the attention the coming-out story brought, Paris, along with his then-partner Rod Jackson, were wed in a Unitarian Life Church ceremony the same year. The couple appeared on "The Oprah Winfrey Show" to discuss their union and later released a book about their relationship, entitled "Straight from the Heart: A Love Story."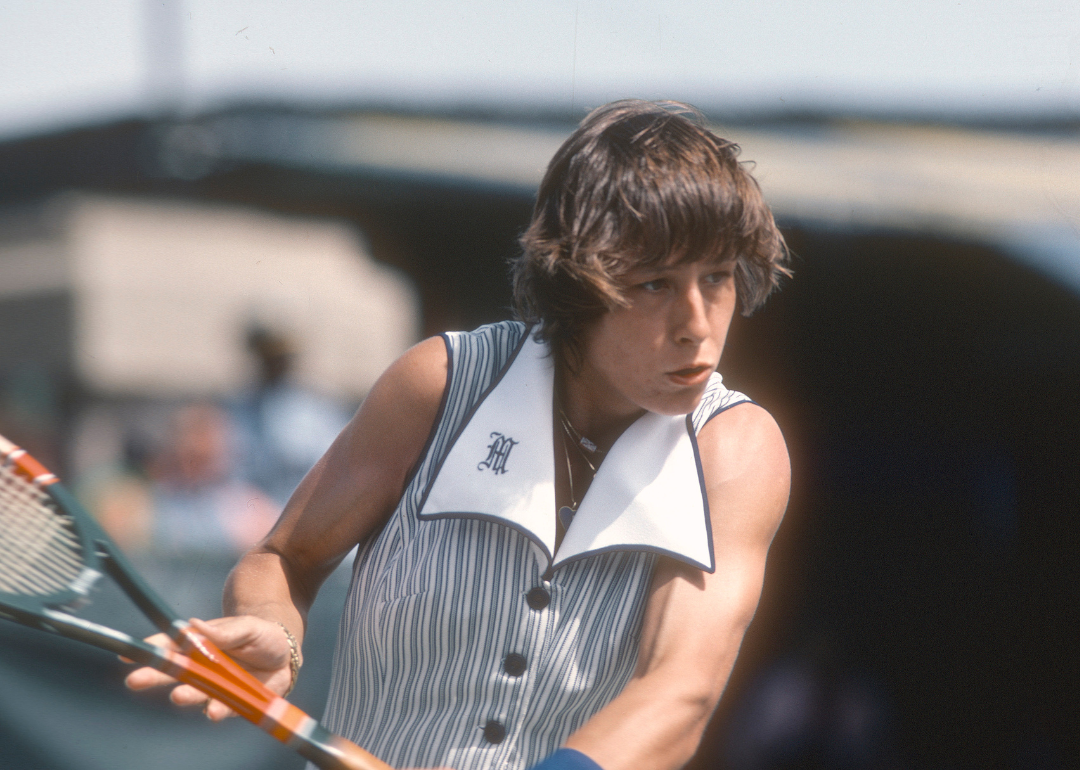 Focus On Sport // Getty Images
Martina Navratilova
Another tennis legend on our list is Martina Navratilova, once considered a major voice in the realm of LGBTQ+ activism, especially when it came to athletes. During the same year Billie Jean King was forcibly outed by a former lover, Navratilova's outing was revealed in the New York Daily News.
Once regarded as a hero and an advocate for years, Navratilova came under fire in 2019 after penning an op-ed that indicated she had no issue calling someone by the proper pronouns but would not play against a transgender woman in competition. While she lost sponsors and fans, fascinatingly enough, she earned the support of her former tennis coach: Dr. Renée Richards, the aforementioned tennis trailblazer who transitioned in the '70s.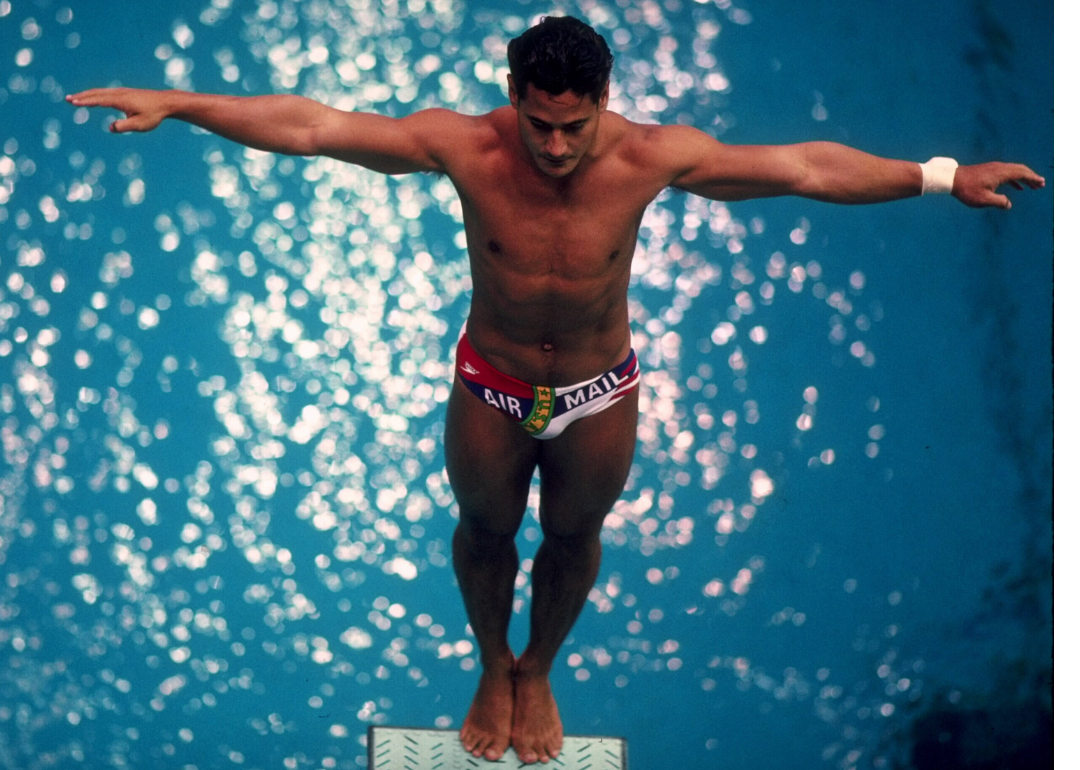 Pascal Rondeau/Allsport via Getty Images
Greg Louganis
Though Greg Louganis purposefully spent his career trying his hardest to avoid making waves in the diving world (the bigger the splash, the worse the score), when it came to his public life, Louganis was no stranger to tumultuous attention. His first foray in the spotlight came by way of a fairly heroic win in the 1988 Seoul Olympics, where, despite slamming his head into the diving board during a dive, Louganis took home two gold medals. His meteoric rise to fame after his medal-winning performance would come crashing down a few years later.
After coming out as gay at the 1994 Gay Games, Louganis took it a step further a year later and publicly announced his AIDS diagnosis. While he wasn't the first athlete to do so (see Jerry Smith), he was the first to face a huge backlash from it. His admission during the panic of the HIV/AIDS crisis in the '80s and '90s garnered Louganis major criticism for his not announcing sooner—especially because of his injury during the 88 Olympics. The doctor who treated Louganis at the time of the injury, however, came out to speak on his behalf.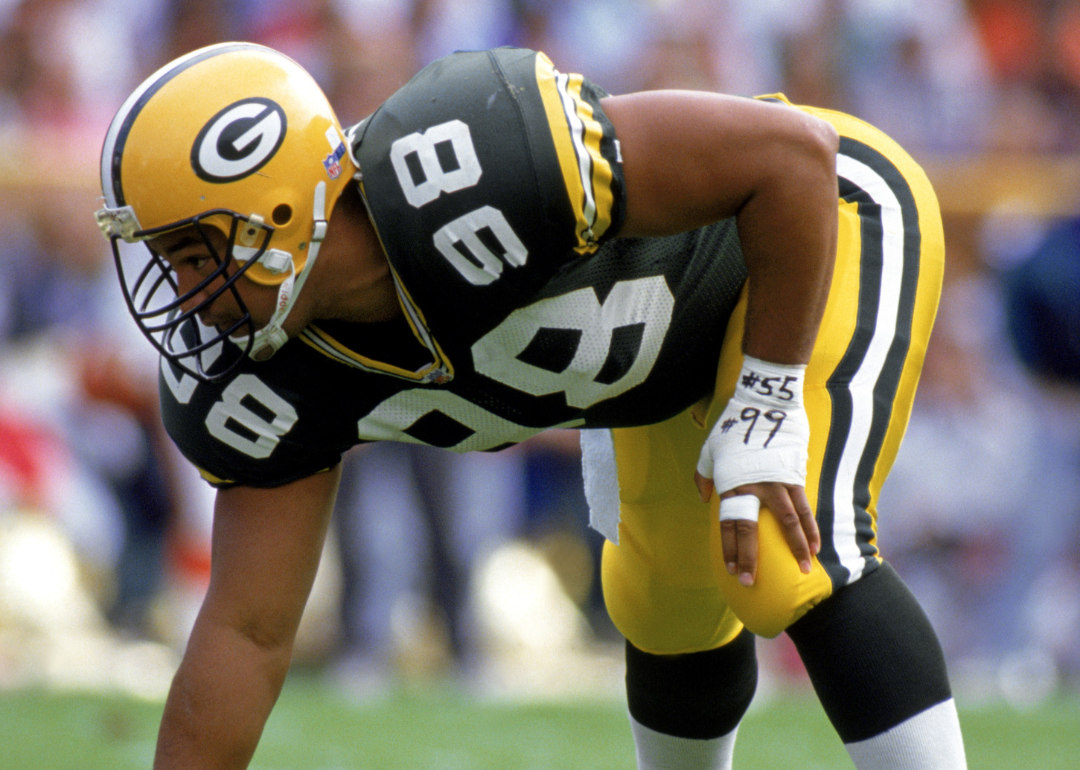 Jonathan Daniel // Getty Images
Esera Tuaolo
Esera Tuaolo played as a defensive tackle in the NFL during the '90s and competed for various teams, including the Green Bay Packers and Carolina Panthers. Tuaolo was one of the first handfuls of former NFL football players to come out as gay.
After retiring in 1999, Tuaolo came out in 2002, using his platform and his former career to tell his story, even appearing on Oprah Winfrey's talk show. He has continued his advocacy work to this day, including testifying before Minnesota's Senate Judiciary Committee to express his ardent opposition to an anti-gay marriage bill that had come before the dais.
Otto Greule Jr // Getty Images
Billy Bean
Billy Bean had a somewhat short career in the MLB as an outfielder for a handful of teams between 1984-1989. It was what he did after his major league career was through, however, that earned him praise. About a decade after he retired, Bean came out as gay, and according to his website, he is the only openly gay MLB player (current or former) still alive. Bean has continued to advocate for LGBTQ+ rights after coming out in 1999 and in 2014 was named MLB's Ambassador of Inclusion.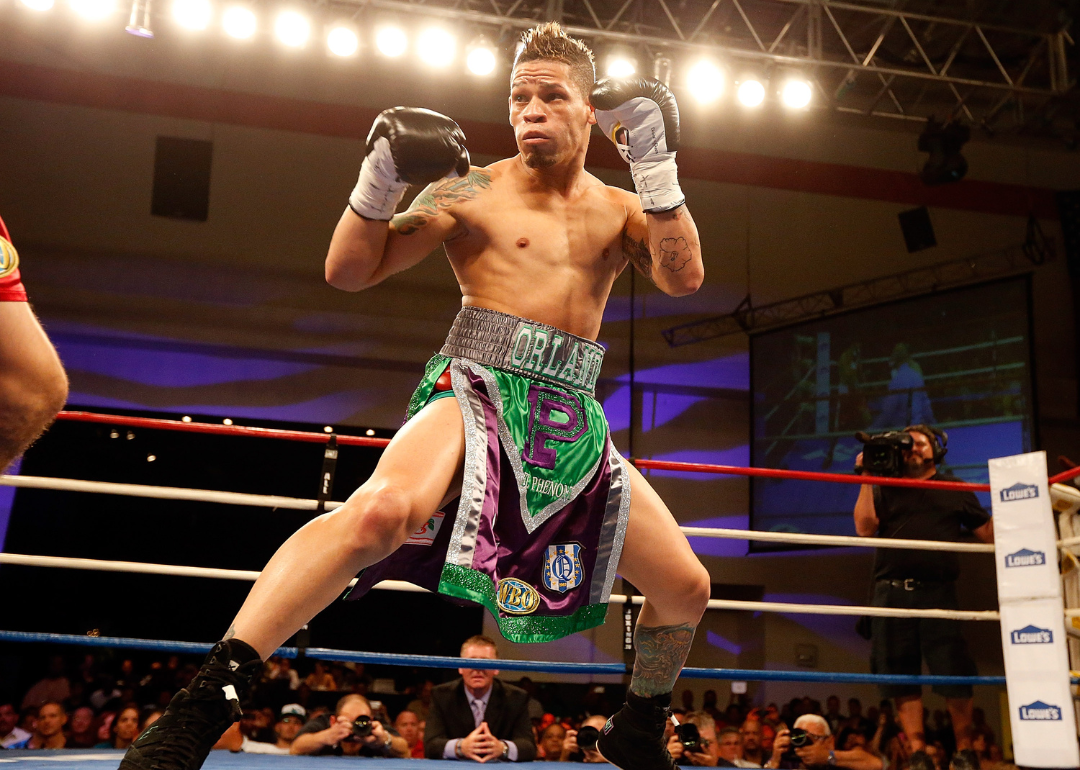 J. Meric // Getty Images
Orlando Cruz
A trailblazer in his field, Orlando Cruz was the first boxer to come out while still actively participating in the sport. Cruz made the very public and prideful announcement in 2012 on the Spanish-language program "Titulares," which went on to win a 2013 GLAAD Media Award. Cruz has often referred to Emile Griffith, the brave boxer mentioned previously on this list, as his hero. An inspiration that partially helped inspire Cruz to live authentically.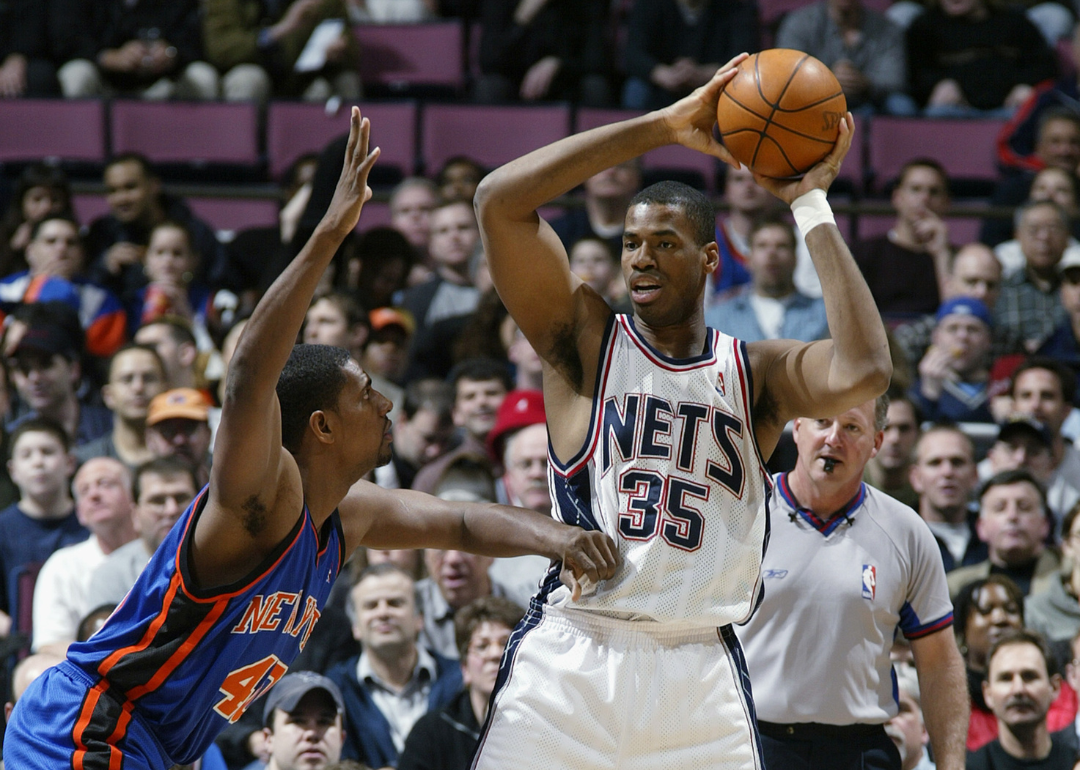 Al Bello // Getty Images
Jason Paul Collins
Washington Wizards center Jason Paul Collins broke metaphorical ground when he became the first active male athlete from any of the major American sports leagues to come out as gay in a 2013 interview with Sports Illustrated. Speaking to the outlet, Collins mentioned it was never his intention to be the only athlete to come out as gay while still playing, but that he was happy to be able to start the conversation.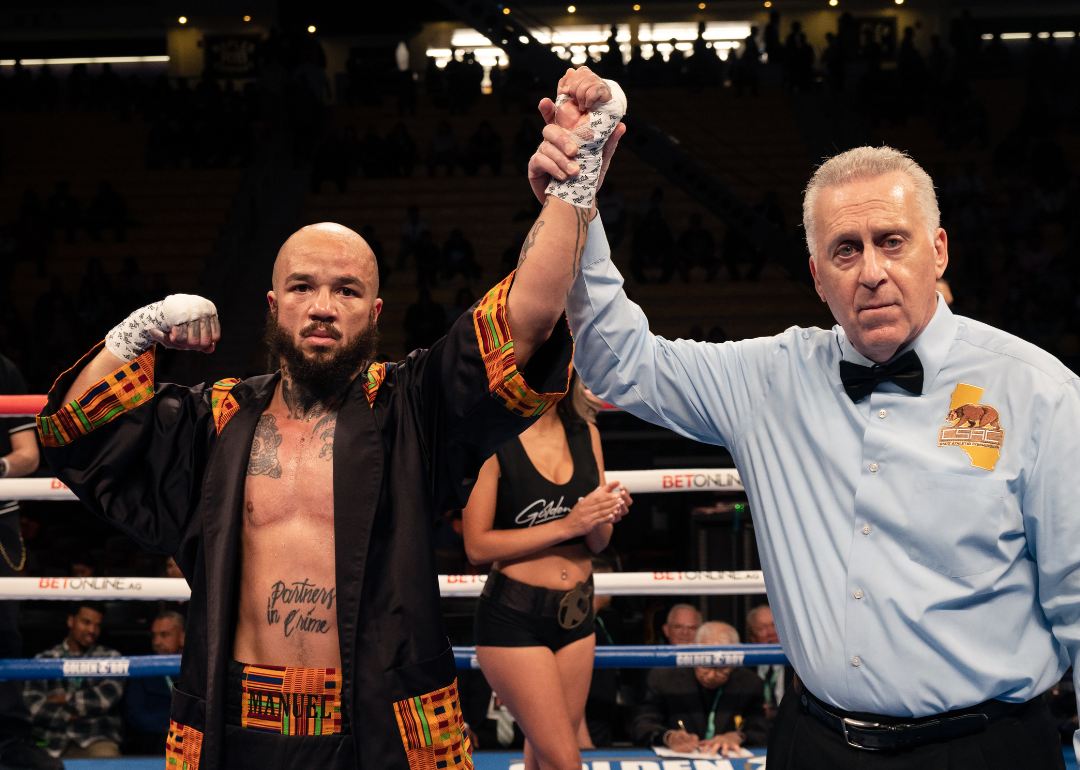 Sye Williams // Getty Images
Patricio Manuel
When Patricio "Cacahuete" Manuel openly transitioned, he became the first out transgender professional boxer. Manuel had been undergoing hormone treatments since 2013, but fully transitioned in 2018, which immediately lost him his coach and the gym he was associated with. Despite adversity, Manuel went on to earn a match with fighter Hugo Aguilar. On Dec. 8, 2018, Manuel defeated Aguilar 39-37 in a four-round bout. Manuel went on to become the face of Everlast boxing.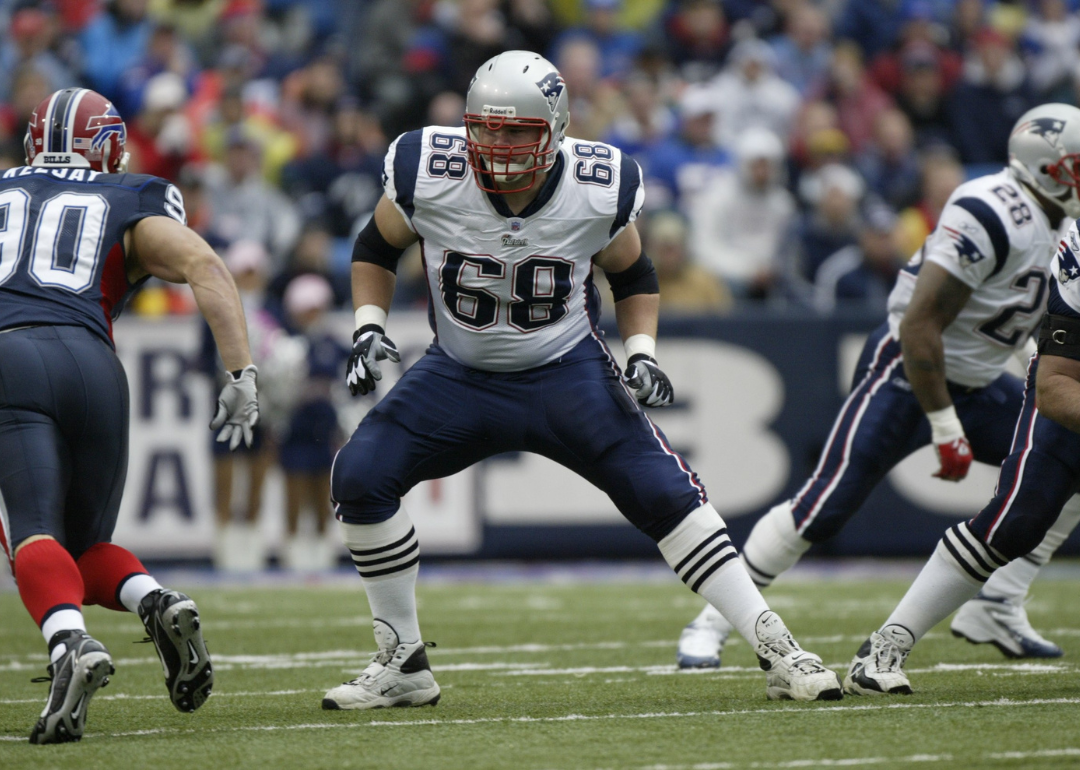 George Gojkovich // Getty Images
Ryan O'Callaghan
It's not an easy job to play offensive tackle, but it's even harder to do when you're living deep in the closet of the NFL, as Ryan O'Callaghan discovered. The offensive tackle played 51 games between 2006 and 2010—a career path O'Callaghan said he chose partly to help cover up his sexuality.
"My whole plan was to play football and kill myself," O'Callaghan recalled. "I was convinced from a young age that my family would never love me if they knew who I really was." Luckily, he was able to get therapy and came out—first to his family, then to the world in 2017.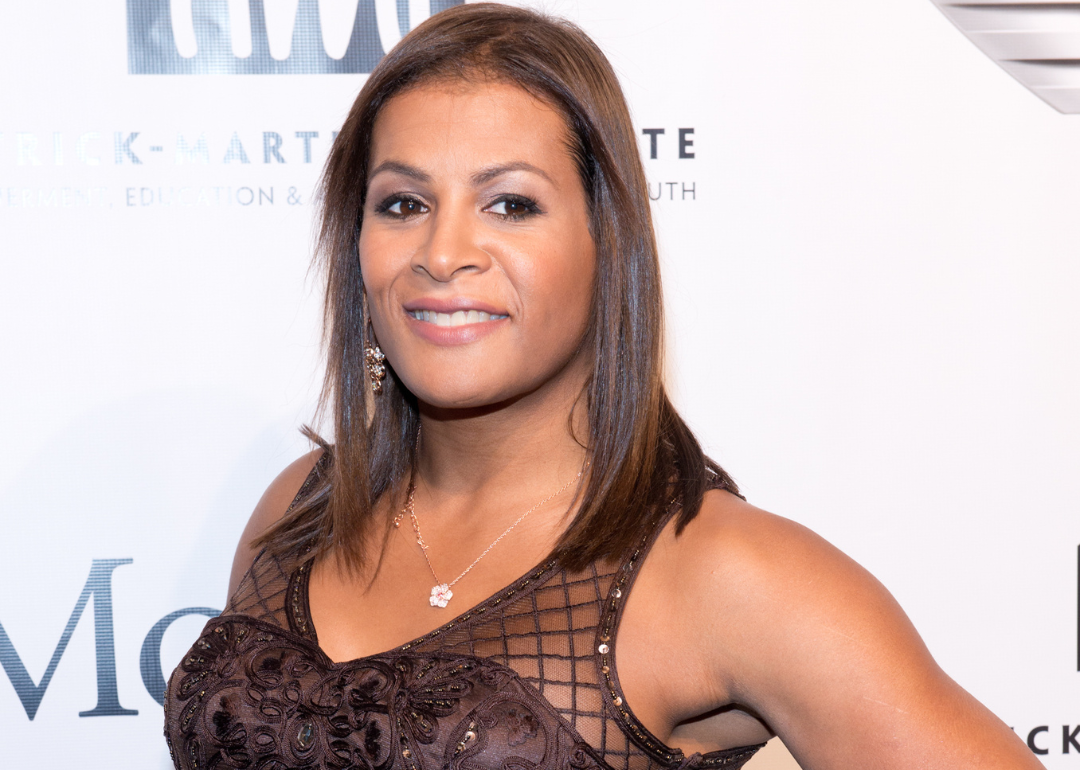 Noam Galai/WireImage // Getty Images
Fallon Fox
Fallon Fox is the first professional MMA athlete to openly transition in March 2013, and the decision was not met with a warm welcome. Fox became the immediate subject of scrutiny, earning the vitriol and ire of podcaster Joe Rogan, who blasted Fox on his show. Considering Fox was forced to come out after a reporter began investigating her past, her perseverance despite the backlash showed Fallon was a fighter both in and out of the ring.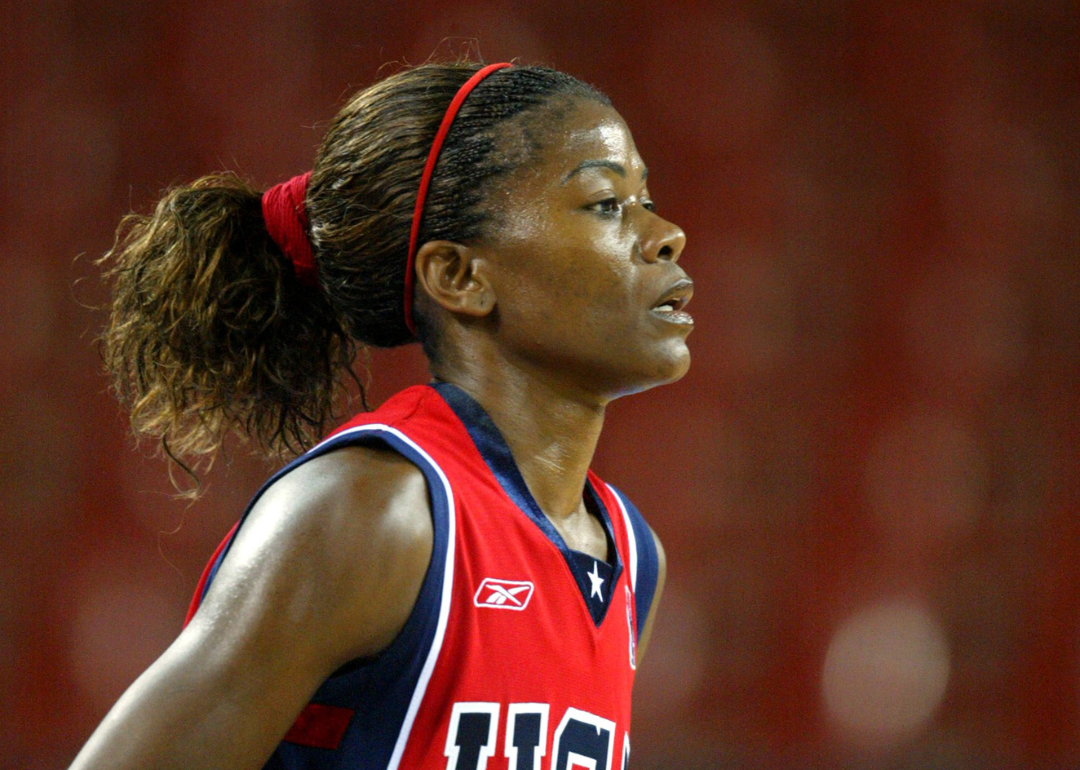 JERRY HOLT/Star Tribune via Getty Images
Sheryl Swoopes
Known as the Michael Jordan of the WNBA, Sheryl Swoopes' abilities on the court back up that title wholeheartedly. The three-time WNBA MVP winner made a huge mark on the sport during her years with the Houston Comets. She also left a powerful mark on the sport when she came out as gay in a 2005 New York Times profile. Amid her already impressive career, she became the most prominent North American athlete to come out in a team sport as gay while playing at the time.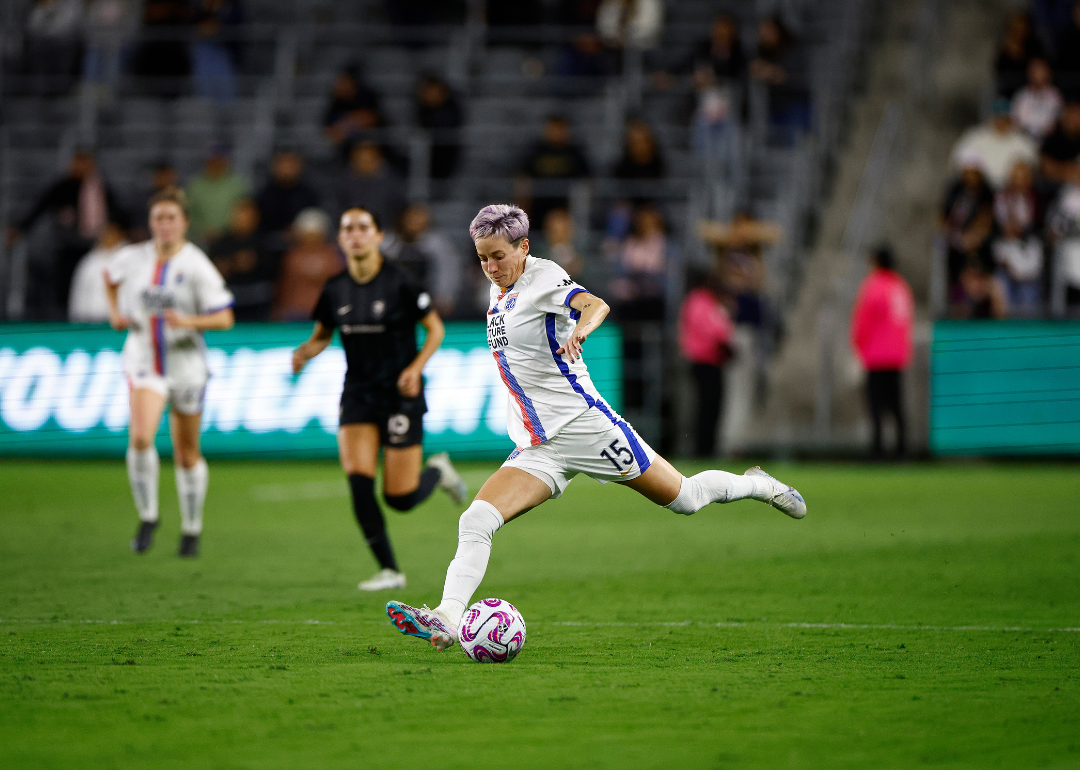 Ronald Martinez // Getty Images
Megan Rapinoe
Megan Rapinoe is so many things, and she has the accolades to prove it. As a soccer player, the winger is a two-time FIFA Women's World Cup winner. She became a two-time Olympic medalist in 2012 and 2020, respectively. She was named Women's Player of the Year by FIFA in 2019. Beyond her prowess on the pitch, Rapinoe is among the most outspoken advocates for various social issues, including LGBTQ+ rights in today's sports.
She famously knelt in solidarity with Colin Kaepernick during the national anthem and has been consistently vocal about equal pay in sports. Today, she uses her voice to push back against anti-trans bills and laws currently cropping up throughout the United States.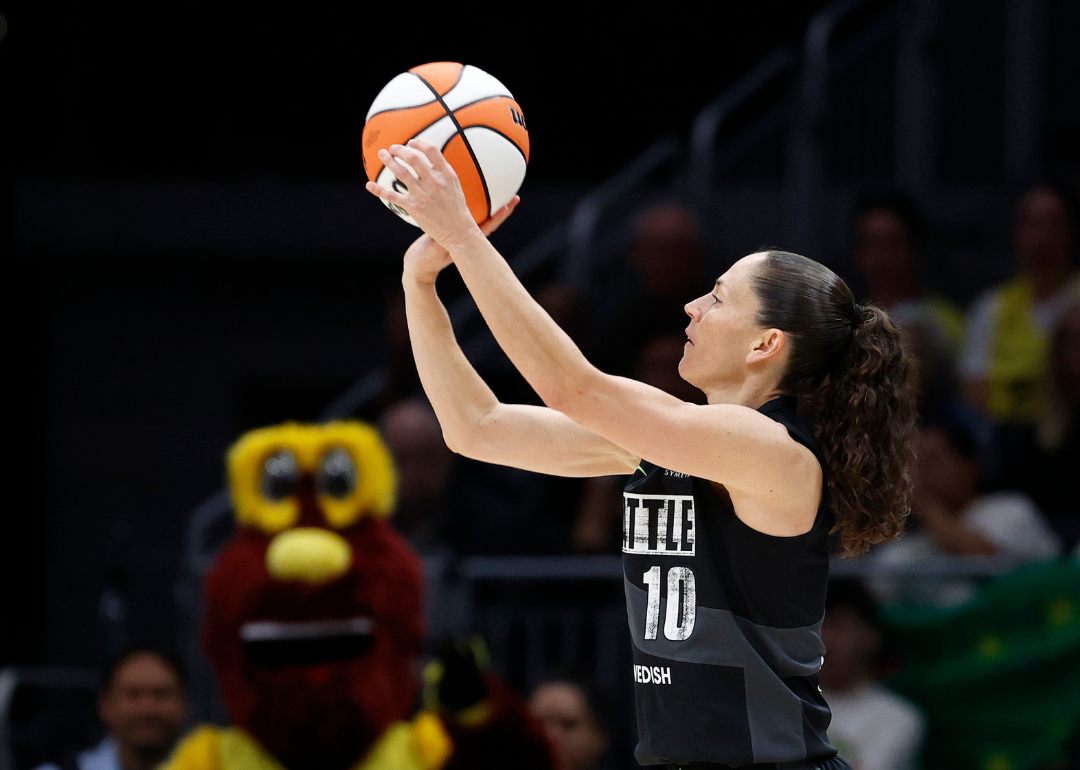 Steph Chambers // Getty Images
Sue Bird
Sue Bird, arguably one of the greatest WNBA players of all time, came out publicly in March 2017. Bird made the announcement matter-of-factly while also disclosing her relationship with women's soccer star Megan Rapinoe, stating, "These aren't secrets to people who know me."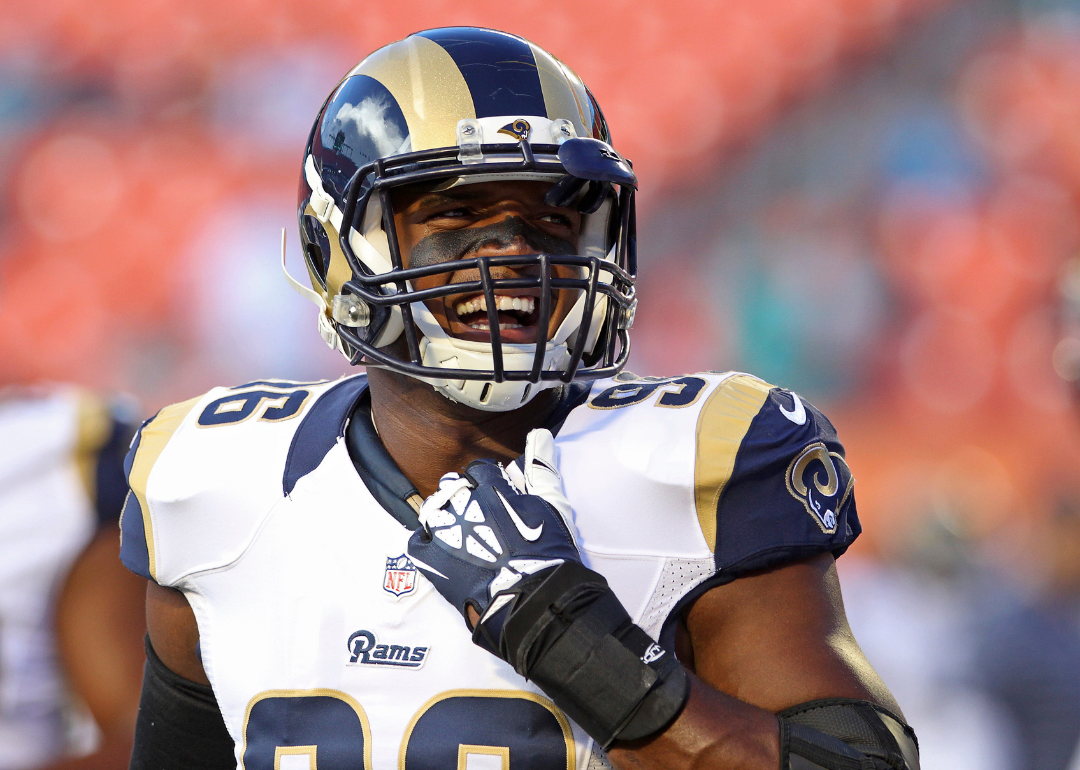 Marc Serota // Getty Images
Michael Sam
The story of Michael Sam feels all too familiar to some of the people on this list. Young, gifted, and Black, Sam chose to come out publicly for fear of being outed. When he came out ahead of the 2014 NFL Draft, the announcement sent shockwaves throughout the sports world. While Sam was considered a major talent with a promising future, the story suddenly shifted to his LGBTQ+ identity.
As the first openly gay player drafted to the NFL, his career ended quickly; Sam retired in 2015. He returned to pro football in 2022, joining the European Football League with the Barcelona Dragons.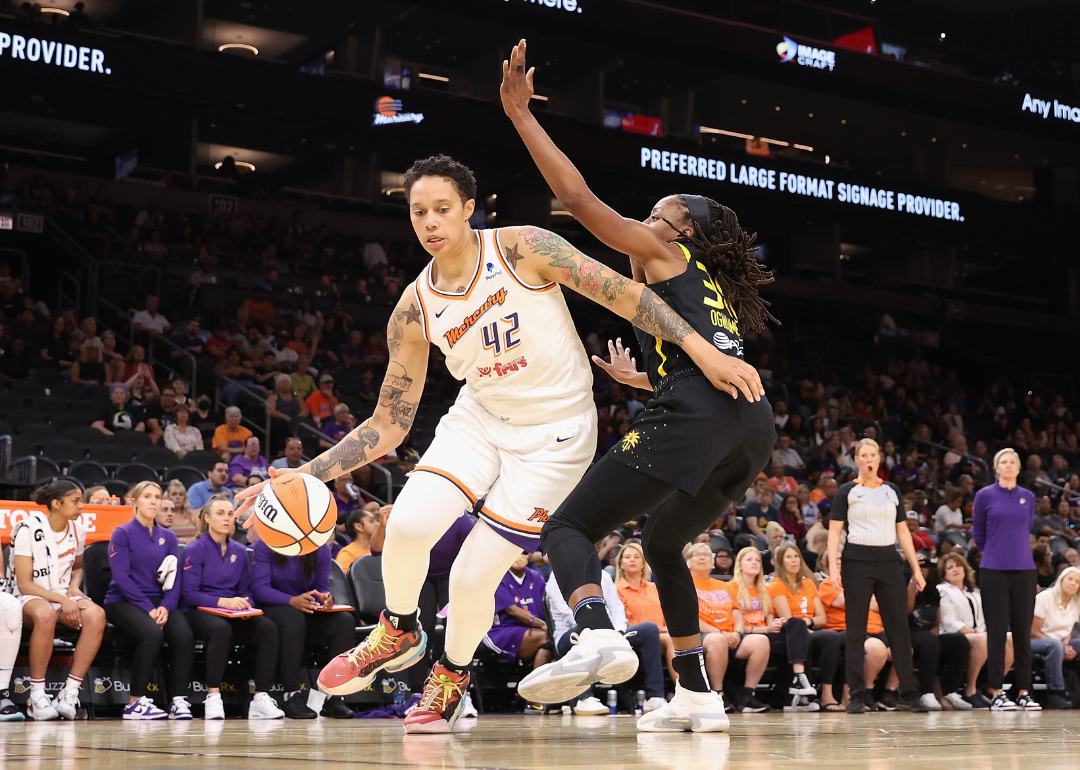 Christian Petersen // Getty Images
Brittney Griner
Brittney Griner is known for being a star in her field. The Phoenix Mercury center averaged 20.5 points a game, 9.5 rebounds, and 2.7 assists.
Griner is perhaps more well-known now for having endured a 10-month stint in a Russian labor camp after being caught traveling with a small THC cartridge into Moscow—a trip she was on to supplement her income in the offseason because of the gross disparity of resources given to the WNBA compared to the NBA.
She spent 10 months in a penal colony in Russia, a country infamous for its anti-LGBT sentiment, before being released as a part of a trade between Russia and the U.S. She was originally sentenced to nine years.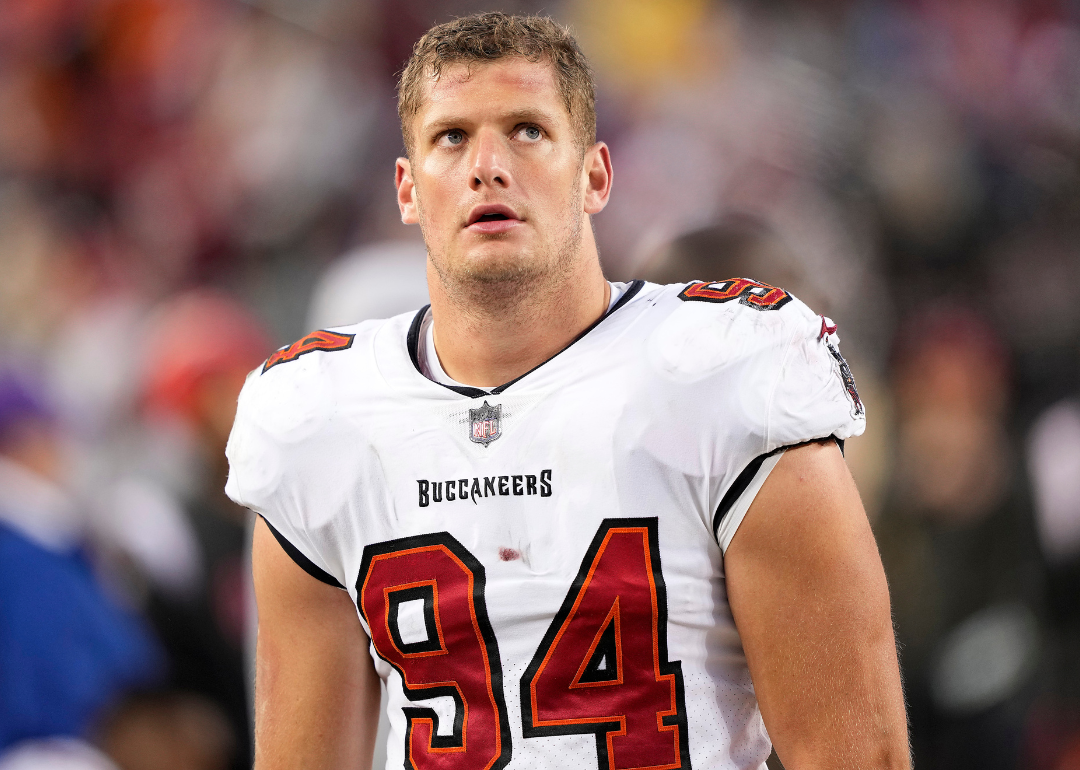 Thearon W. Henderson // Getty Images
Carl Nassib
Free agent outside linebacker Carl Nassib played for the Las Vegas Raiders in 2021 when he chose to come out, making him the first active NFL player to do so. The announcement came via an Instagram video, which Nassib coupled with a $100,000 donation to The Trevor Project. The announcement came just over a year after Nassib signed a three-year free-agent deal worth $25 million. In support of Nassib, the Las Vegas Raiders matched his $100,000 donation to The Trevor Project. They also released him from his contract in 2022.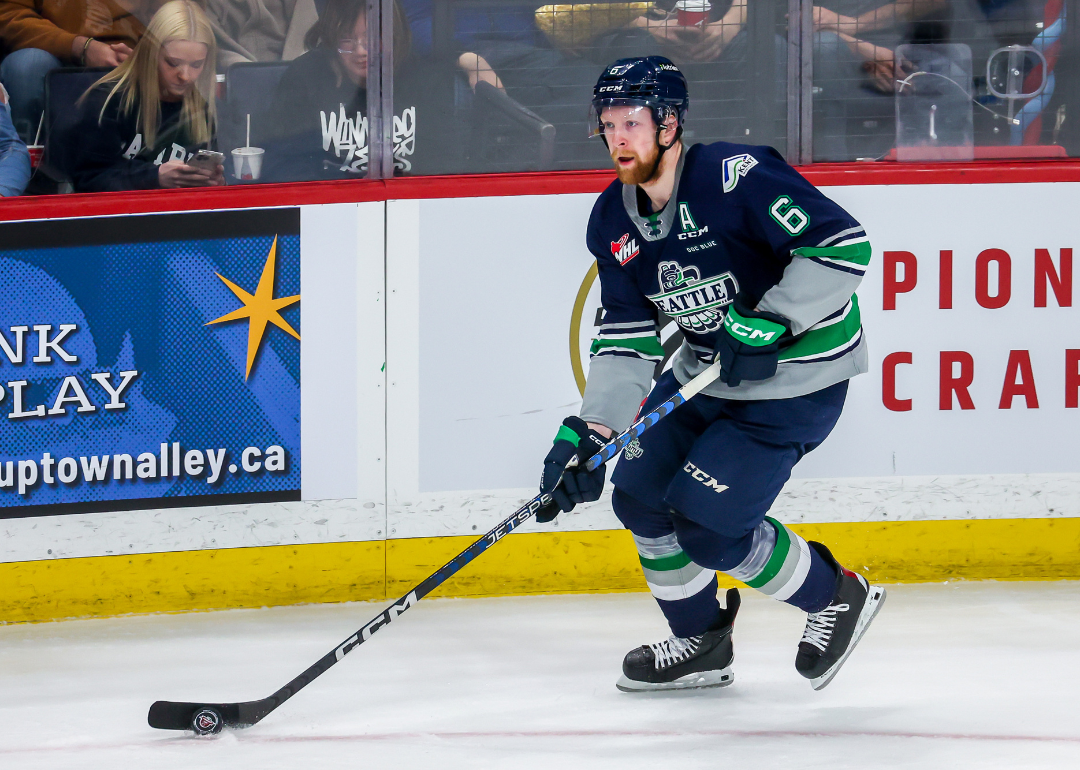 Jonathan Kozub // Getty Images
Luke Prokop
Defensemen Luke Prokop came out while actively playing in the NHL at age 19, making him the first and the youngest to do so. Reflecting on his announcement, Prokop said that the season he played after the announcement was "by far the most fun year in hockey I've ever had."
Ian Cook – CameraSport // Getty Images
Gareth Thomas
While Gareth Thomas may not be a household name in American sports, in rugby, Thomas is known as one of the most prolific try scorers in history. A sport known for being extremely "macho" and highly violent requires a certain level of bravery—such courage extended to Thomas' personal life. In 2009, he came out as gay while still playing professionally, making him the first in the sport to do so. The retired Welsh star would reveal his HIV diagnosis over a decade later.
Data reporting by Lucas Hicks. Story editing by Cynthia Rebolledo. Copy editing by Paris Close. Photo selection by Abigail Renaud.
More Stacker National