Metros where homes are selling for the most under asking price
Published 9:00 pm Friday, May 26, 2023

Canva
Metros where homes are selling for the most under asking price
It's a tough time to be in the market for a new house.
The average 30-year fixed rate mortgage rose above 7% at the start of November 2022 as the Federal Reserve raised its benchmark rates month after month to combat inflation. While they have dipped slightly since then, rates remain above 6%.
When mortgage rates were under 4% over the better part of the past decade, homebuyers have locked in rates that are far more affordable than what's suddenly on offer in today's environment. So sellers aren't exactly coming down on price—in fact, home prices are still increasing, just more slowly than they did during the height of the pandemic.
But even a half of a percentage point change can have an outsized effect on the monthly payments required for a mortgage. And homebuyers are struggling to find affordable homes, meaning some sellers are having to sell for below what they listed.
Stacker analyzed data from Redfin to see which metros had the most homes sold under asking price. Data shows sales for the month of April 2023. Metros with 300 or more home sales were included. They are ranked on the average sale-to-list ratio, which is a ratio of a home's sale price divided by its list price. Values were rounded to the nearest hundredth. Also listed are the median list price for homes on the market in April, median sale prices for homes sold during that month, and the share of homes that sold above list.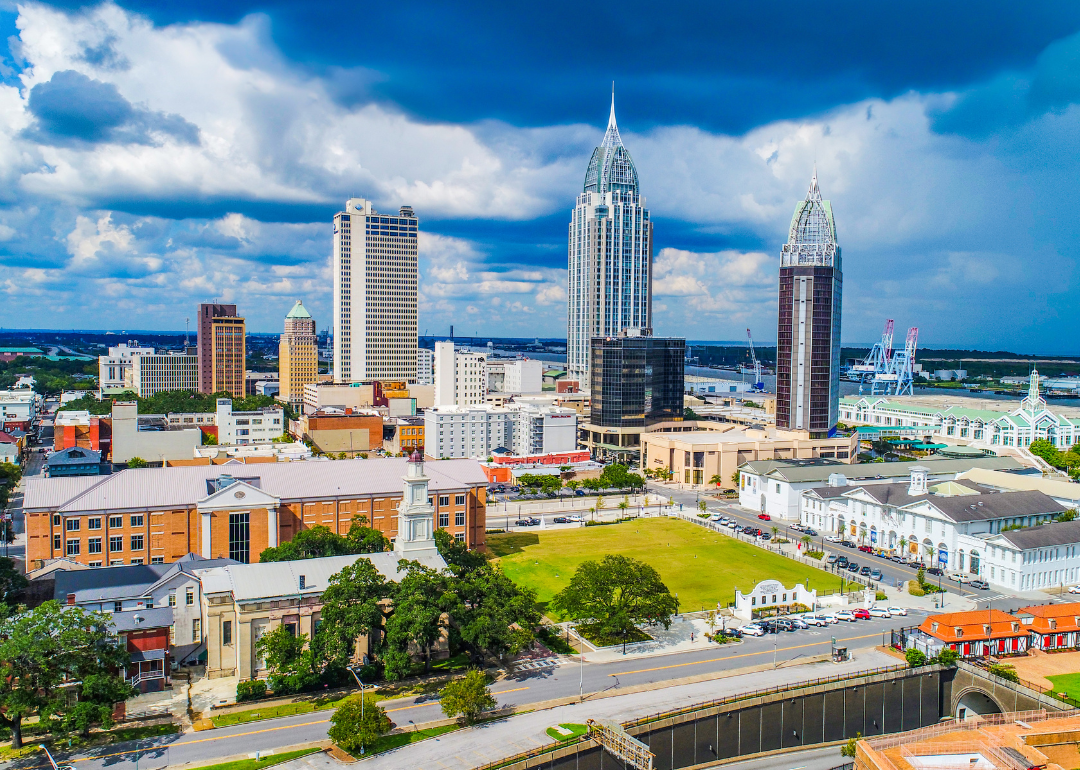 Canva
#50. Mobile, Alabama
– Average sale to list ratio: 0.98
– Median list price: $237,000
– Median sale price: $215,000
– Total homes sold: 386
– Share that sold above list: 32.4%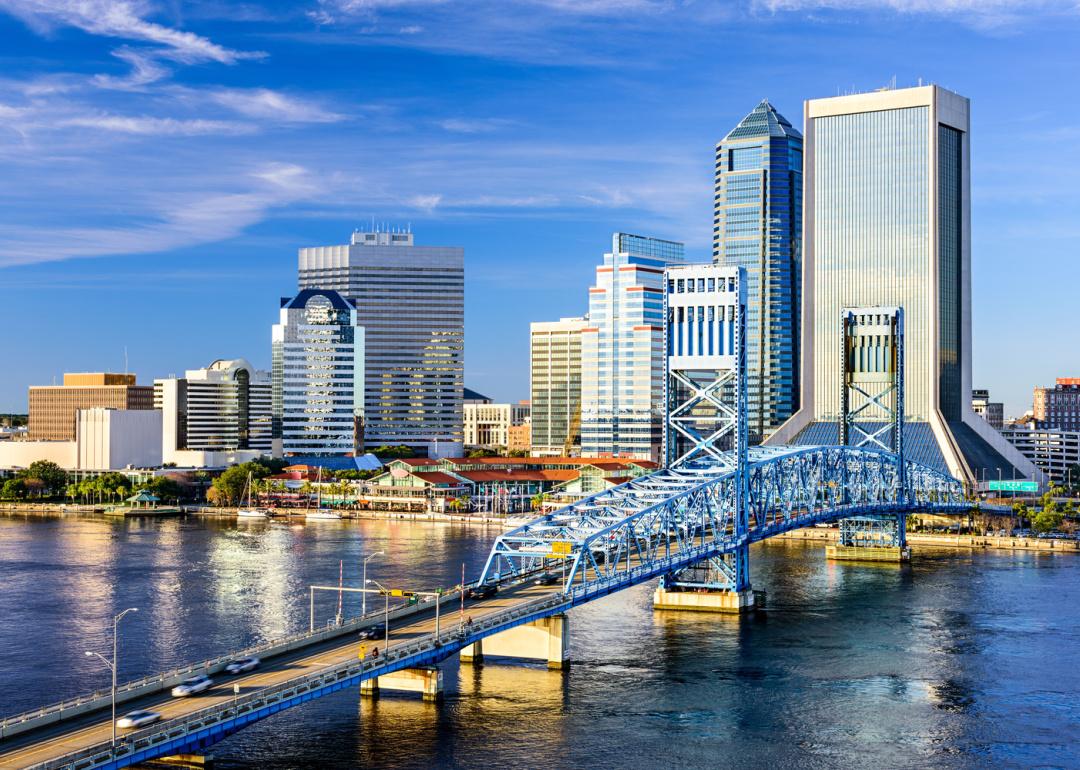 ESB Professional // Shutterstock
#49. Jacksonville, Florida
– Average sale to list ratio: 0.98
– Median list price: $384,000
– Median sale price: $350,000
– Total homes sold: 2,440
– Share that sold above list: 15.0%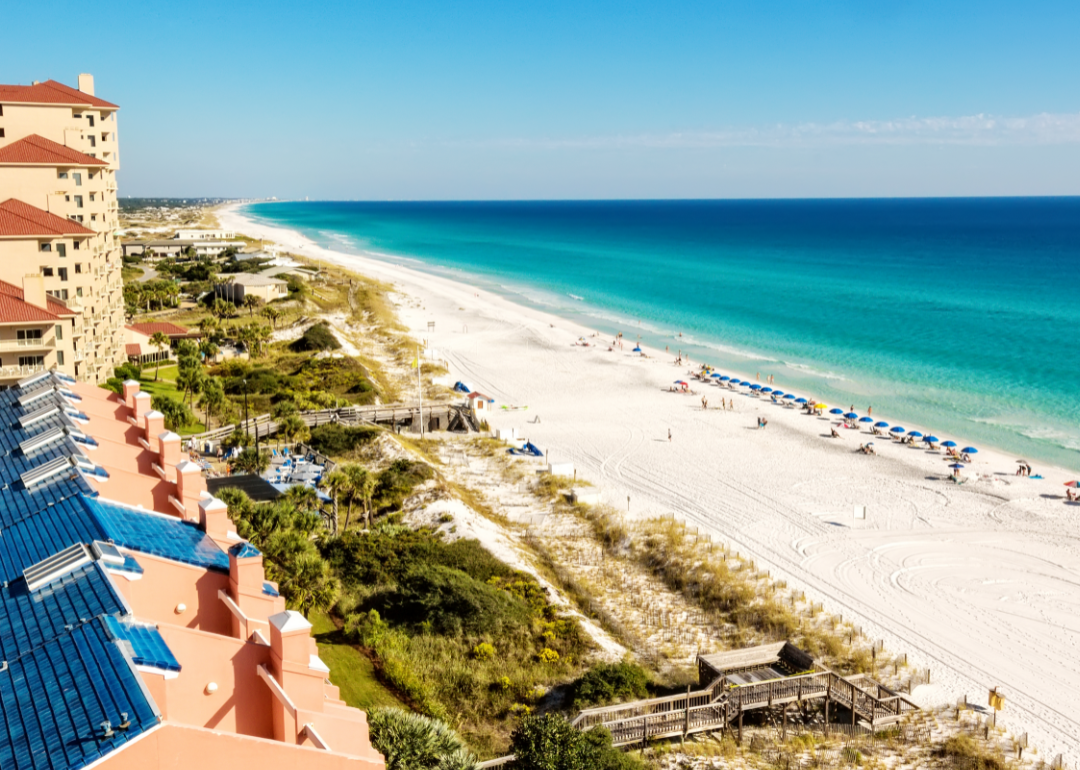 Canva
#48. Crestview, Florida
– Average sale to list ratio: 0.98
– Median list price: $484,900
– Median sale price: $453,495
– Total homes sold: 719
– Share that sold above list: 12.8%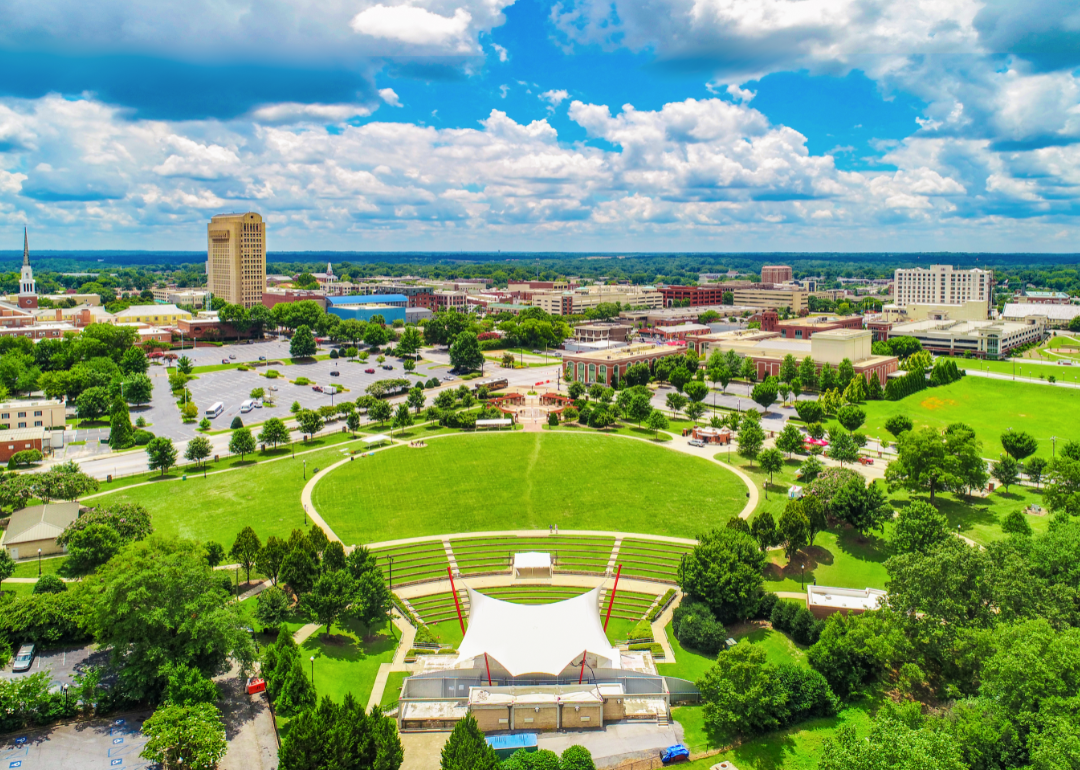 Canva
#47. Spartanburg, South Carolina
– Average sale to list ratio: 0.98
– Median list price: $299,990
– Median sale price: $279,900
– Total homes sold: 383
– Share that sold above list: 17.0%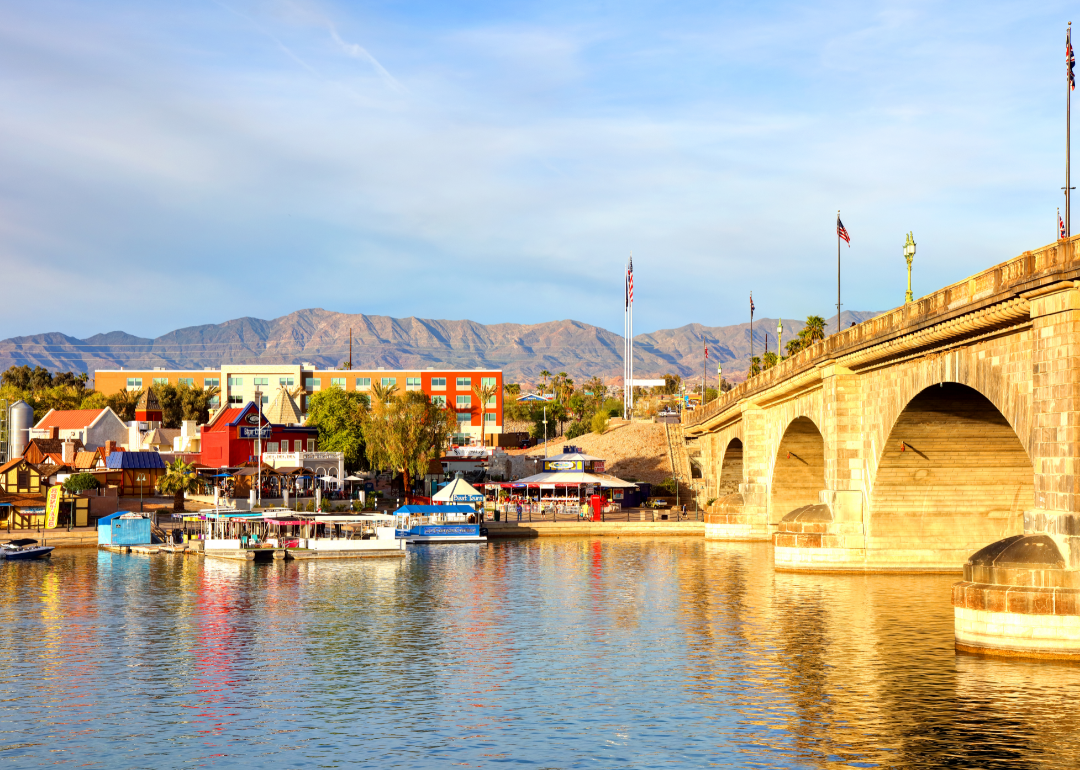 Canva
#46. Lake Havasu City, Arizona
– Average sale to list ratio: 0.98
– Median list price: $392,600
– Median sale price: $360,000
– Total homes sold: 358
– Share that sold above list: 12.0%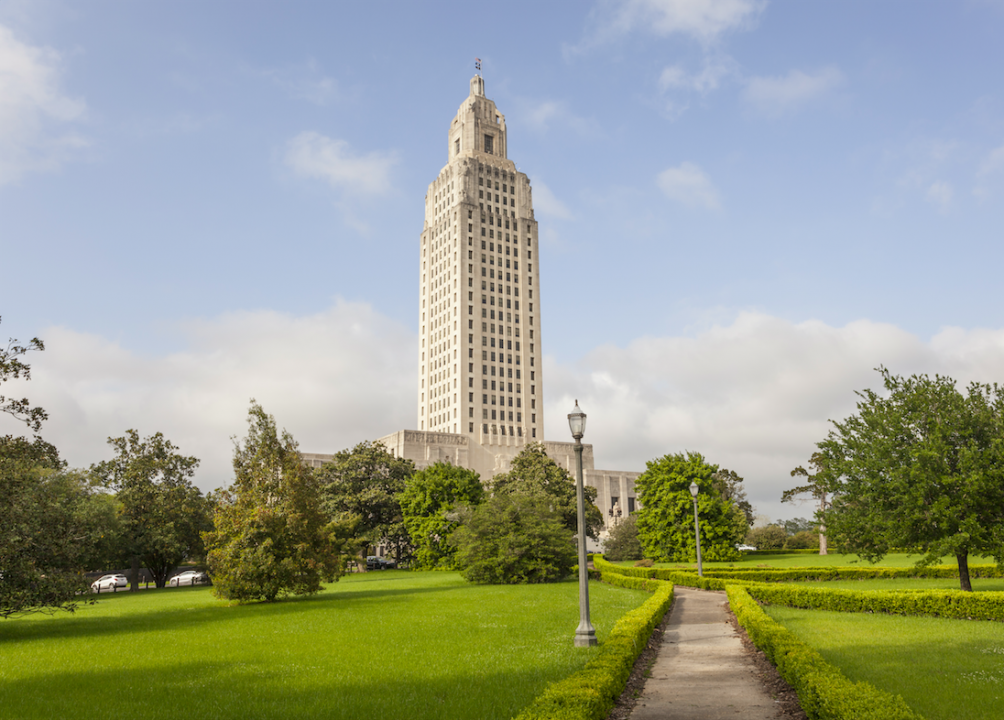 Philip Lange // Shutterstock
#45. Baton Rouge, Louisiana
– Average sale to list ratio: 0.98
– Median list price: $289,900
– Median sale price: $255,700
– Total homes sold: 785
– Share that sold above list: 16.2%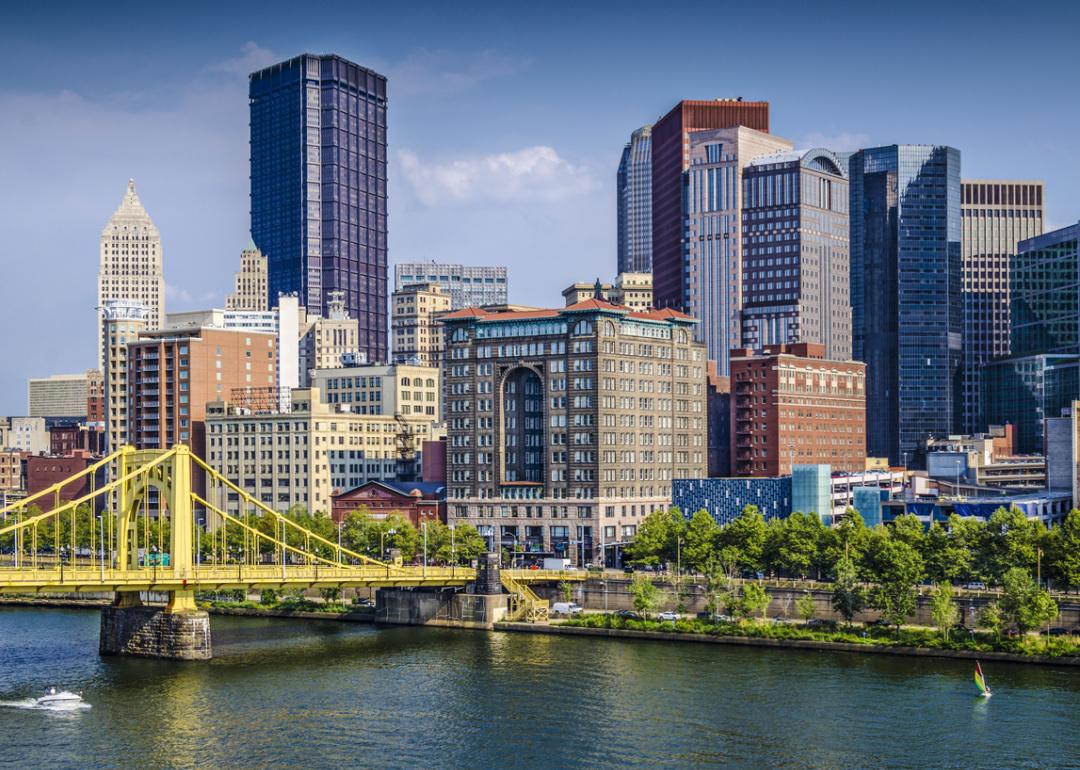 ESB Professional // Shutterstock
#44. Pittsburgh, Pennsylvania
– Average sale to list ratio: 0.98
– Median list price: $234,900
– Median sale price: $215,000
– Total homes sold: 1,796
– Share that sold above list: 33.9%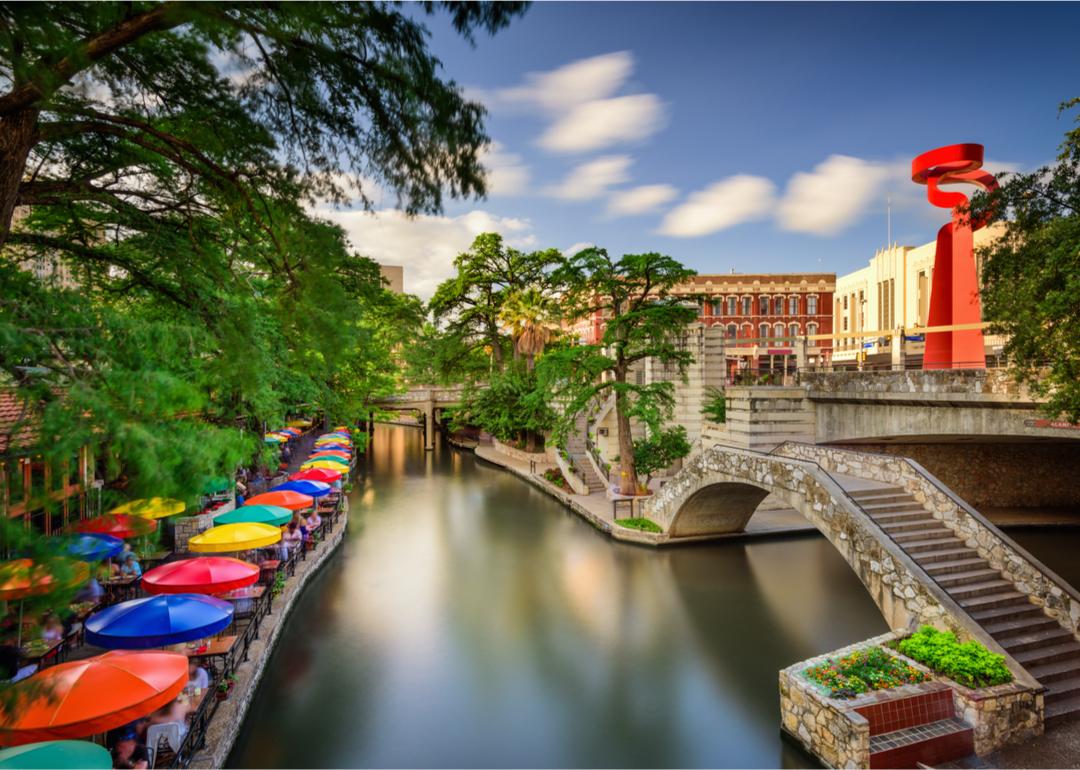 Sean Pavone // Shutterstock
#43. San Antonio, Texas
– Average sale to list ratio: 0.98
– Median list price: $338,500
– Median sale price: $320,604
– Total homes sold: 2,556
– Share that sold above list: 18.7%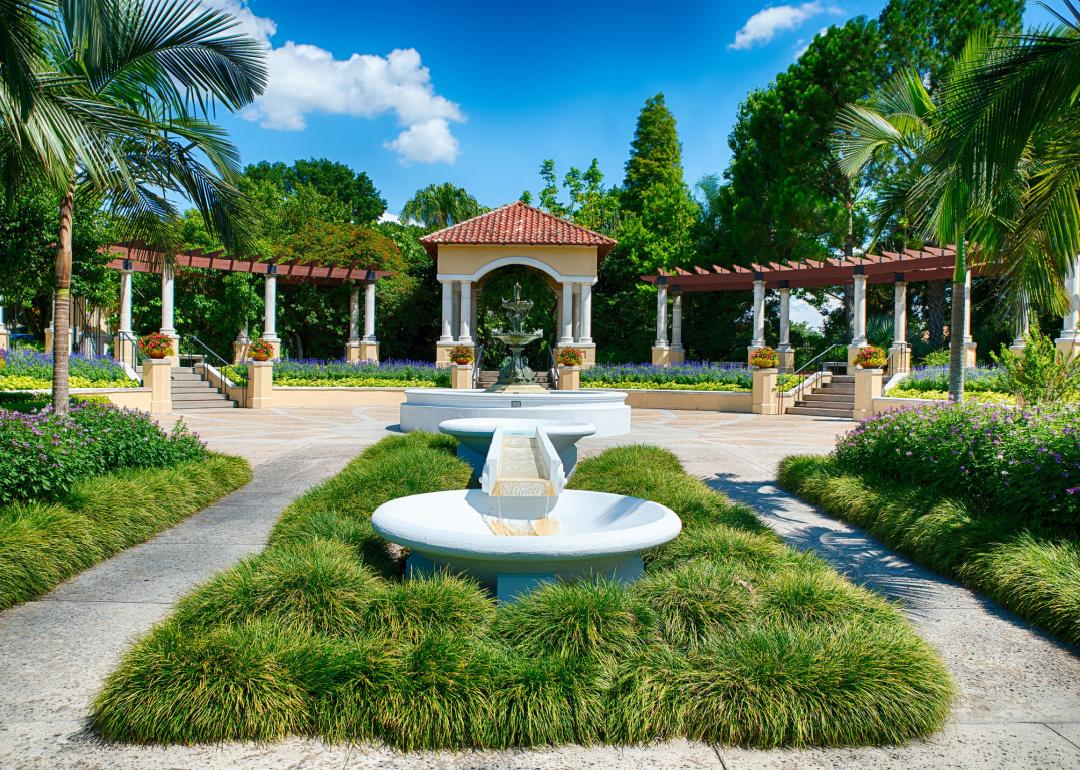 Rob Hainer // Shutterstock
#42. Lakeland, Florida
– Average sale to list ratio: 0.98
– Median list price: $338,060
– Median sale price: $319,900
– Total homes sold: 1,399
– Share that sold above list: 15.2%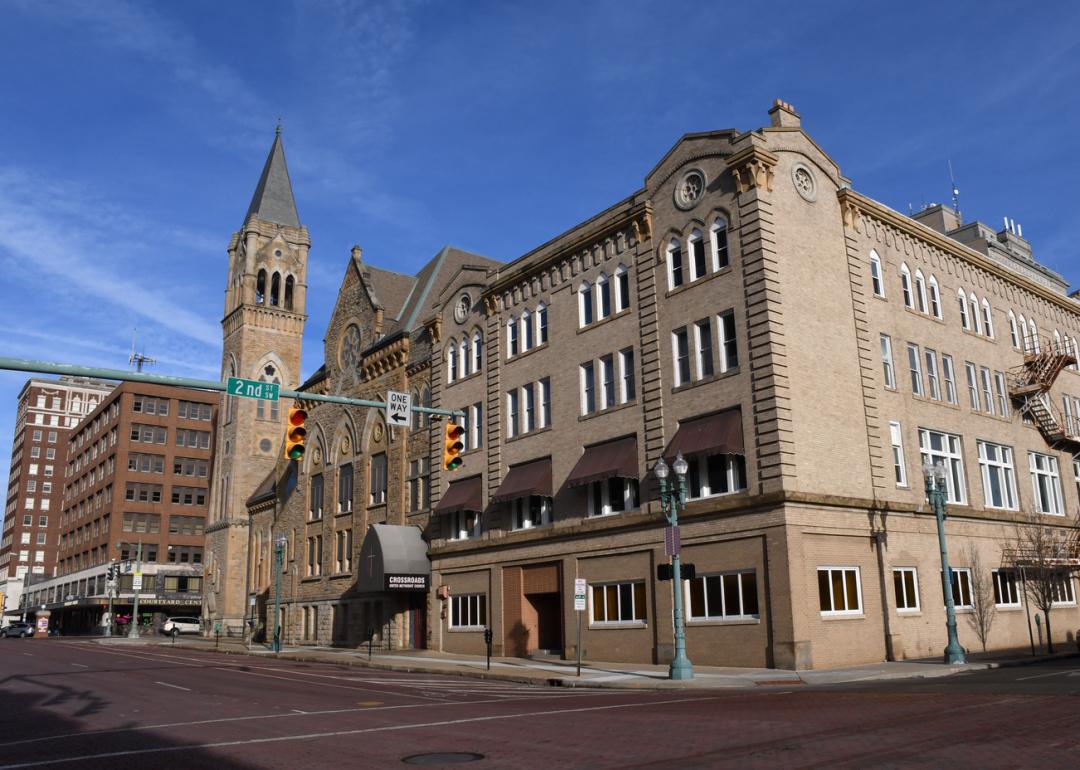 BLAZE Pro // Shutterstock
#41. Canton, Ohio
– Average sale to list ratio: 0.98
– Median list price: $199,900
– Median sale price: $185,500
– Total homes sold: 346
– Share that sold above list: 39.6%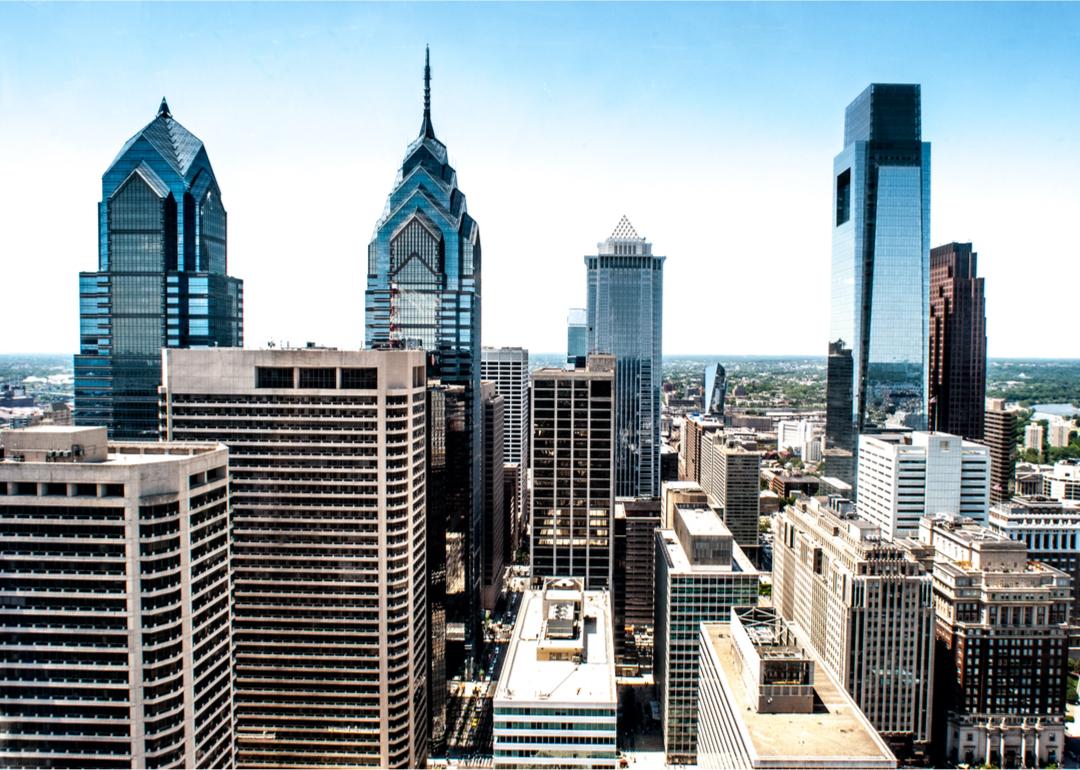 Andrew J Simcox // Shutterstock
#40. Philadelphia, Pennsylvania
– Average sale to list ratio: 0.98
– Median list price: $284,999
– Median sale price: $263,000
– Total homes sold: 1,673
– Share that sold above list: 28.1%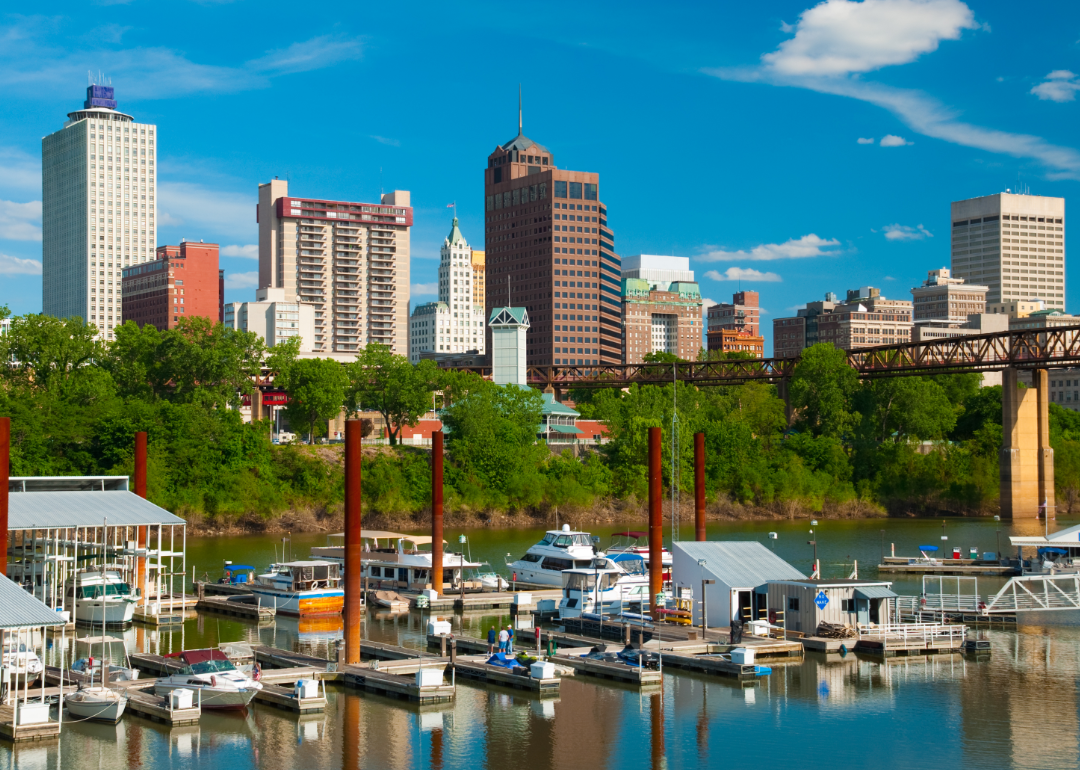 Canva
#39. Memphis, Tennessee
– Average sale to list ratio: 0.98
– Median list price: $295,000
– Median sale price: $279,900
– Total homes sold: 1,253
– Share that sold above list: 24.1%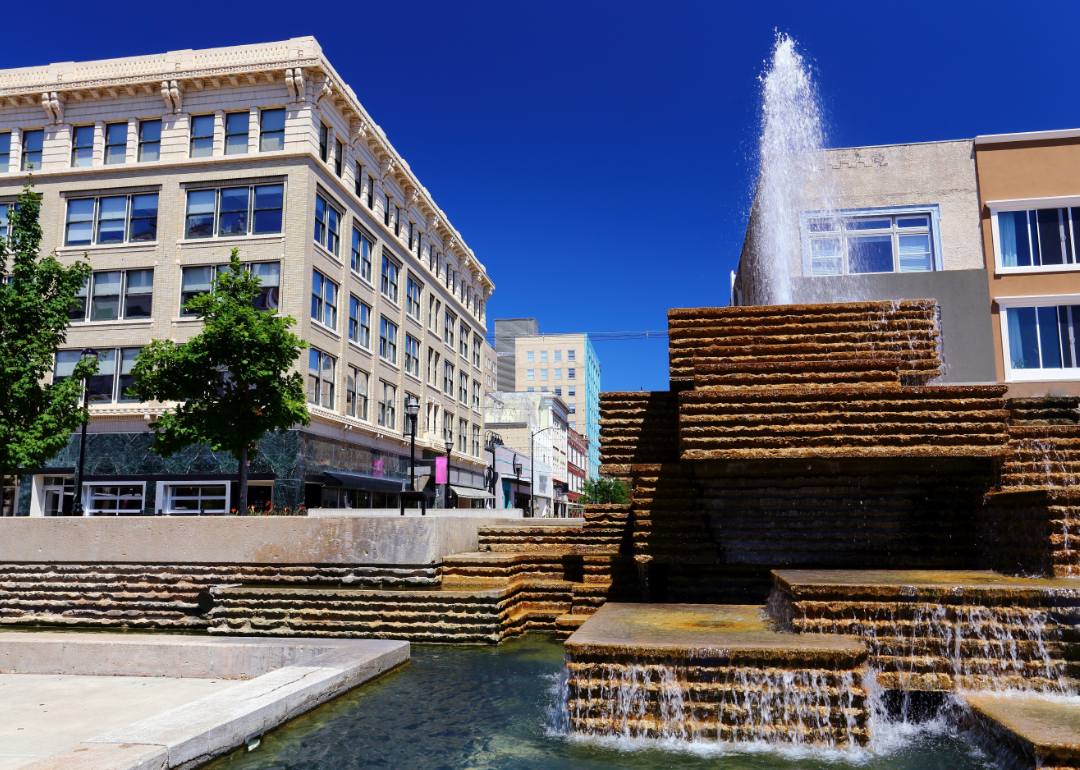 Canva
#38. Springfield, Missouri
– Average sale to list ratio: 0.98
– Median list price: $273,250
– Median sale price: $256,500
– Total homes sold: 542
– Share that sold above list: .2%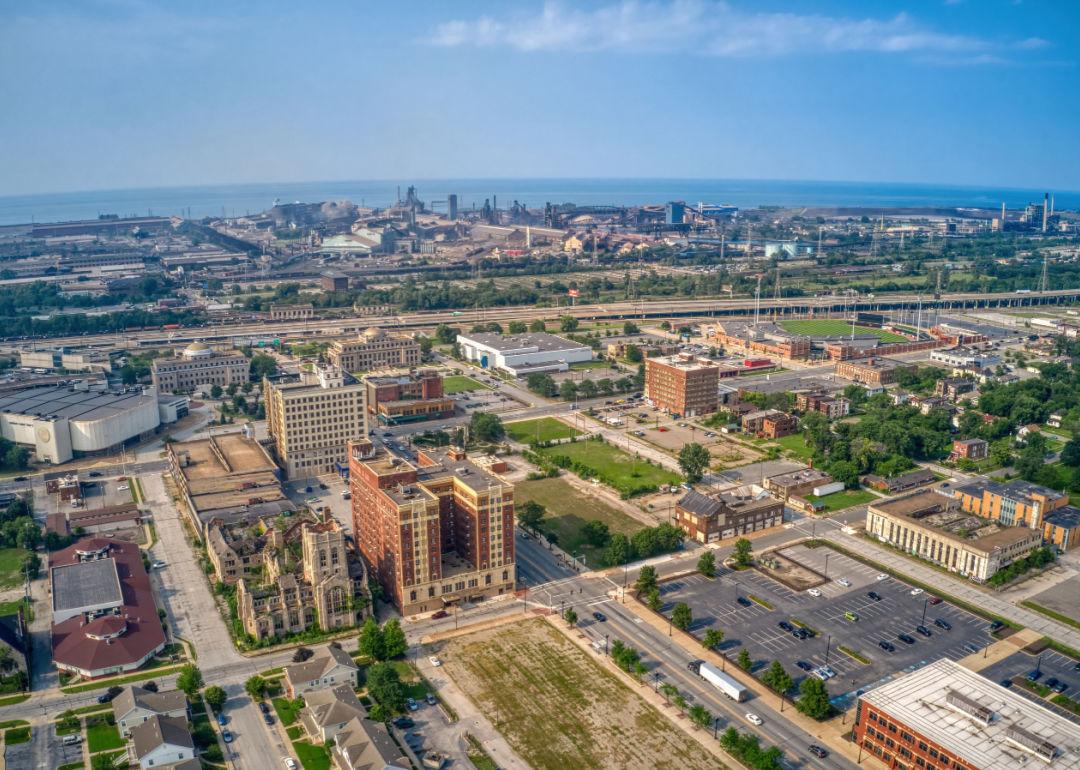 Jacob Boomsma // Shutterstock
#37. Gary, Indiana
– Average sale to list ratio: 0.98
– Median list price: $260,000
– Median sale price: $255,000
– Total homes sold: 680
– Share that sold above list: 23.4%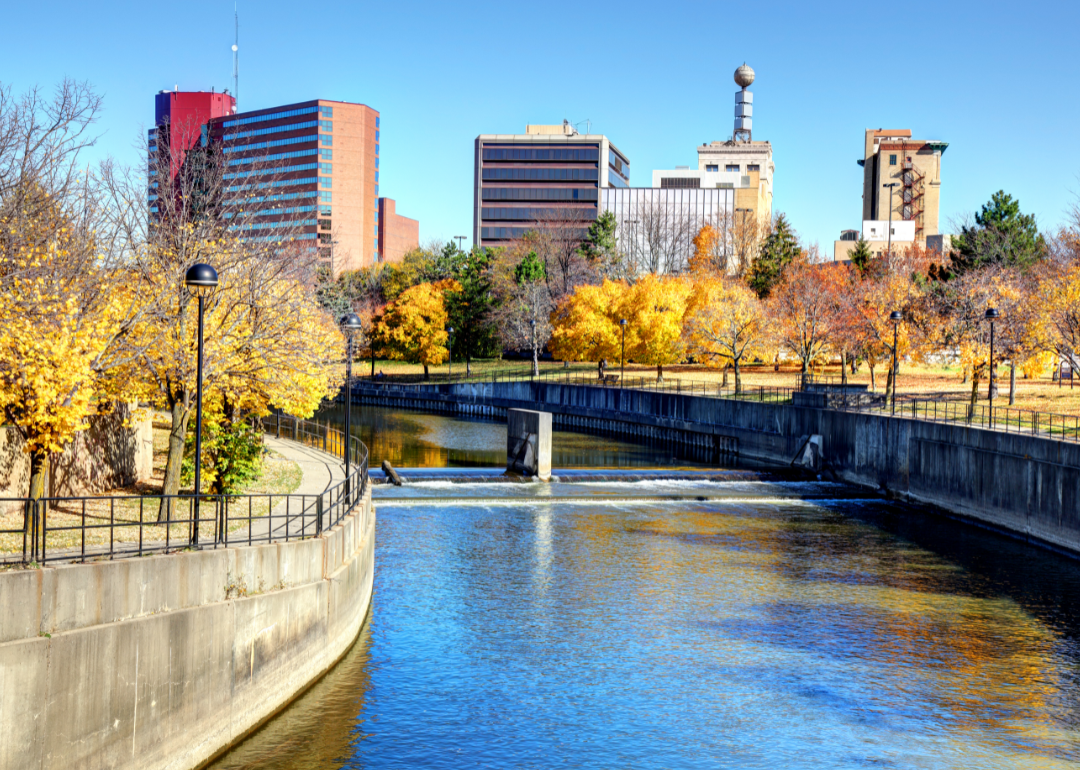 Canva
#36. Flint, Michigan
– Average sale to list ratio: 0.98
– Median list price: $189,900
– Median sale price: $189,250
– Total homes sold: 327
– Share that sold above list: 38.8%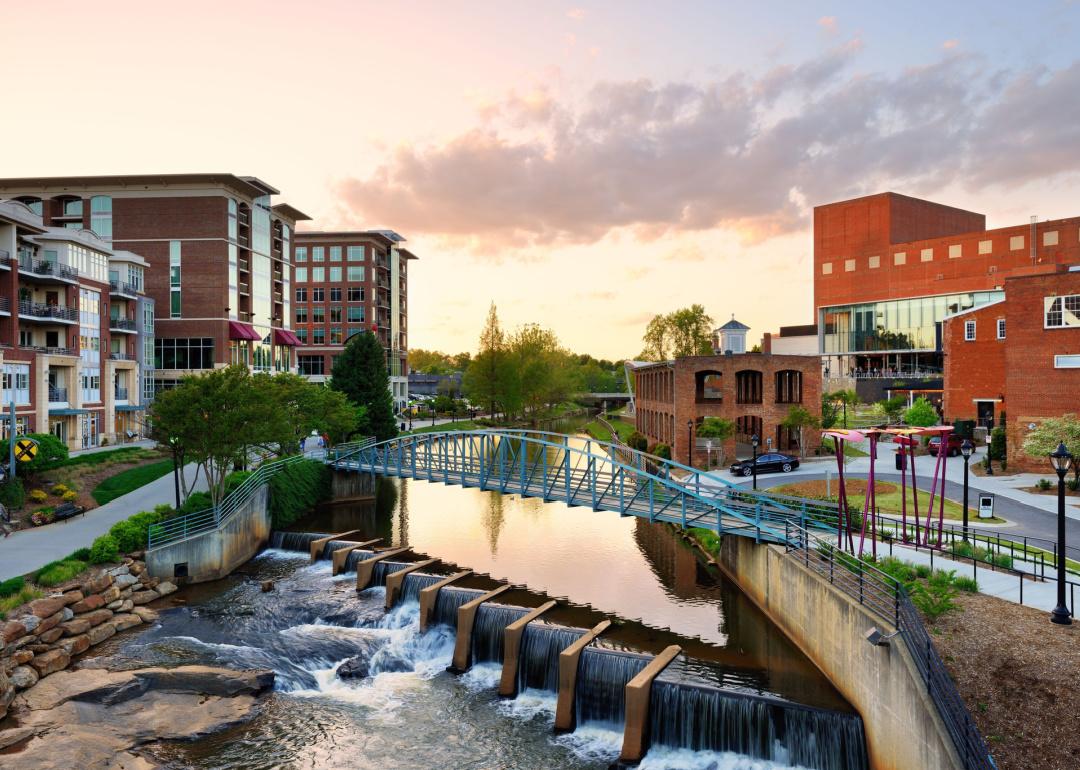 Sean Pavone // Shutterstock
#35. Greenville, South Carolina
– Average sale to list ratio: 0.98
– Median list price: $336,717
– Median sale price: $315,000
– Total homes sold: 963
– Share that sold above list: 22.4%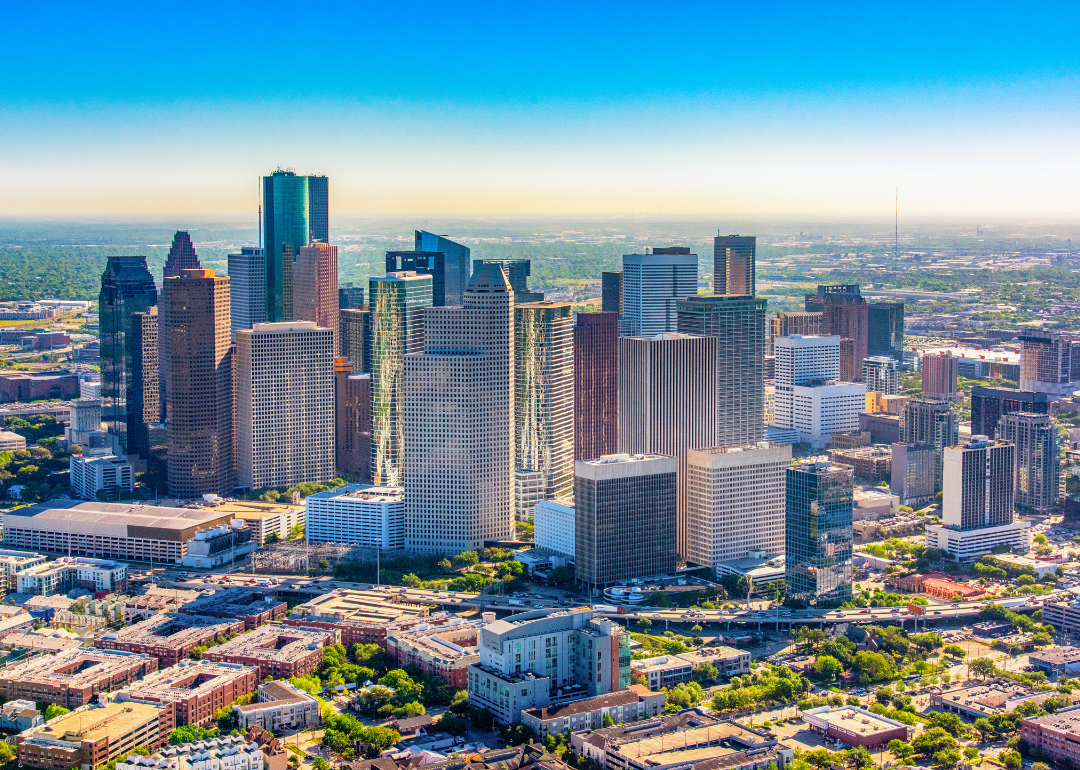 Canva
#34. Houston, Texas
– Average sale to list ratio: 0.98
– Median list price: $360,000
– Median sale price: $333,000
– Total homes sold: 7,351
– Share that sold above list: 20.0%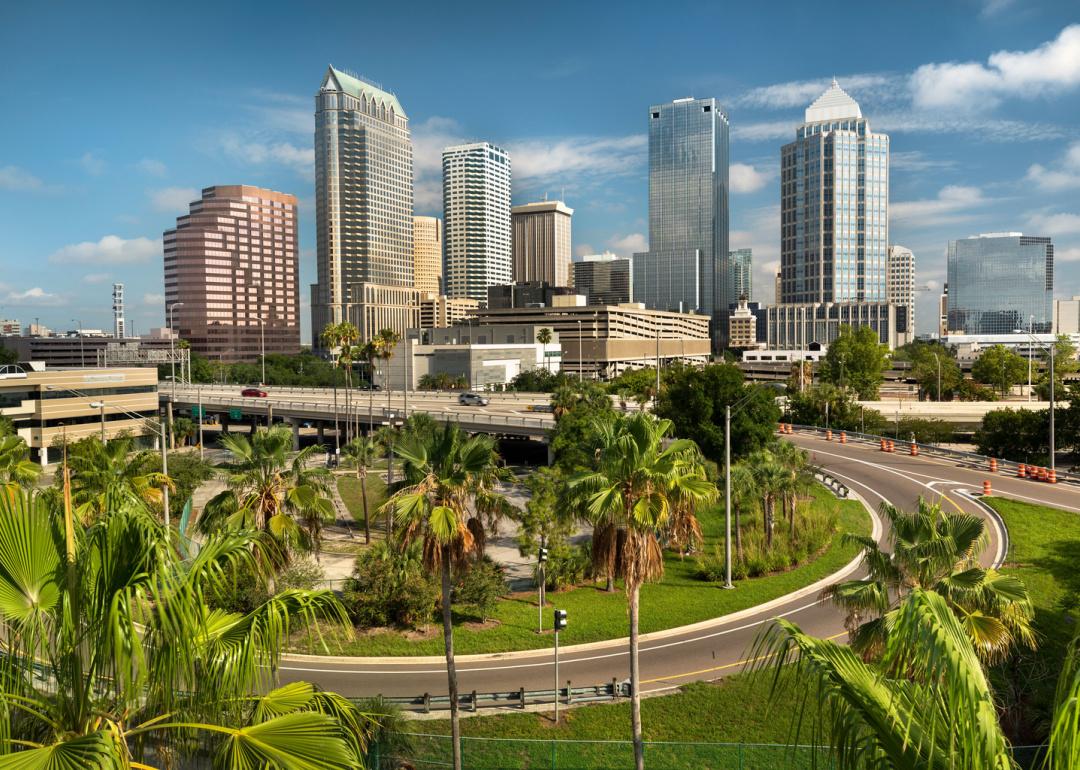 AevanStock // Shutterstock
#33. Tampa, Florida
– Average sale to list ratio: 0.98
– Median list price: $394,900
– Median sale price: $365,000
– Total homes sold: 5,307
– Share that sold above list: 17.3%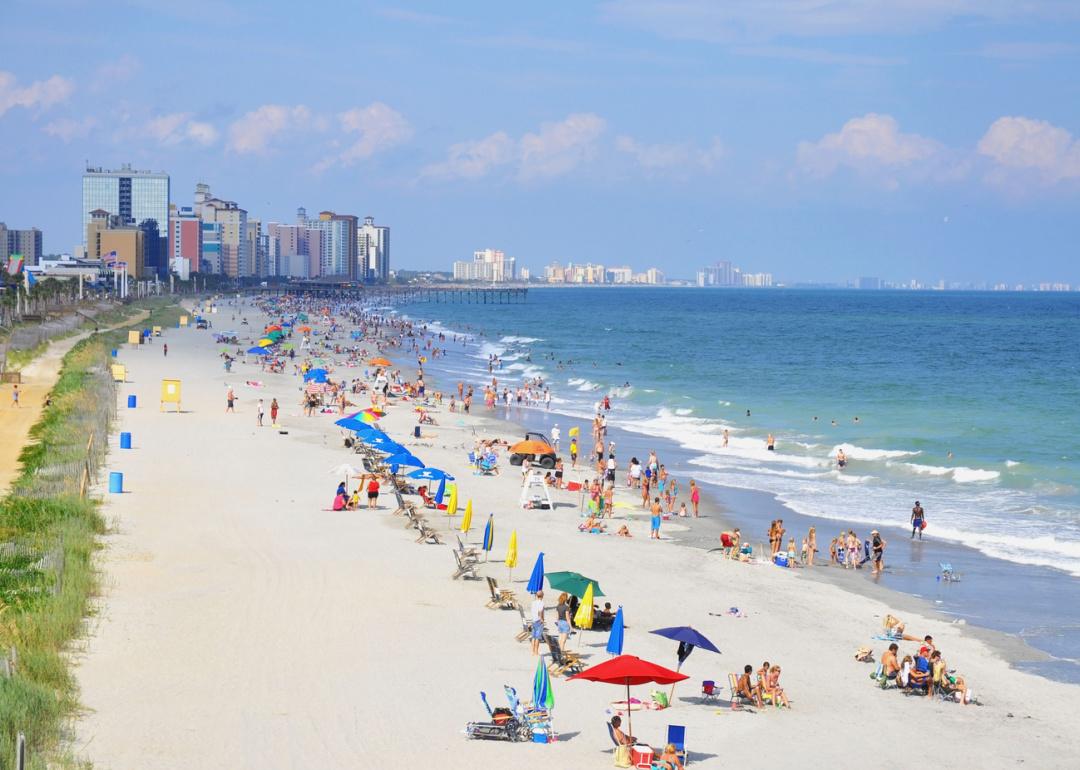 StacieStauffSmith Photos // Shutterstock
#32. Myrtle Beach, South Carolina
– Average sale to list ratio: 0.98
– Median list price: $349,833
– Median sale price: $329,950
– Total homes sold: 1,694
– Share that sold above list: 12.5%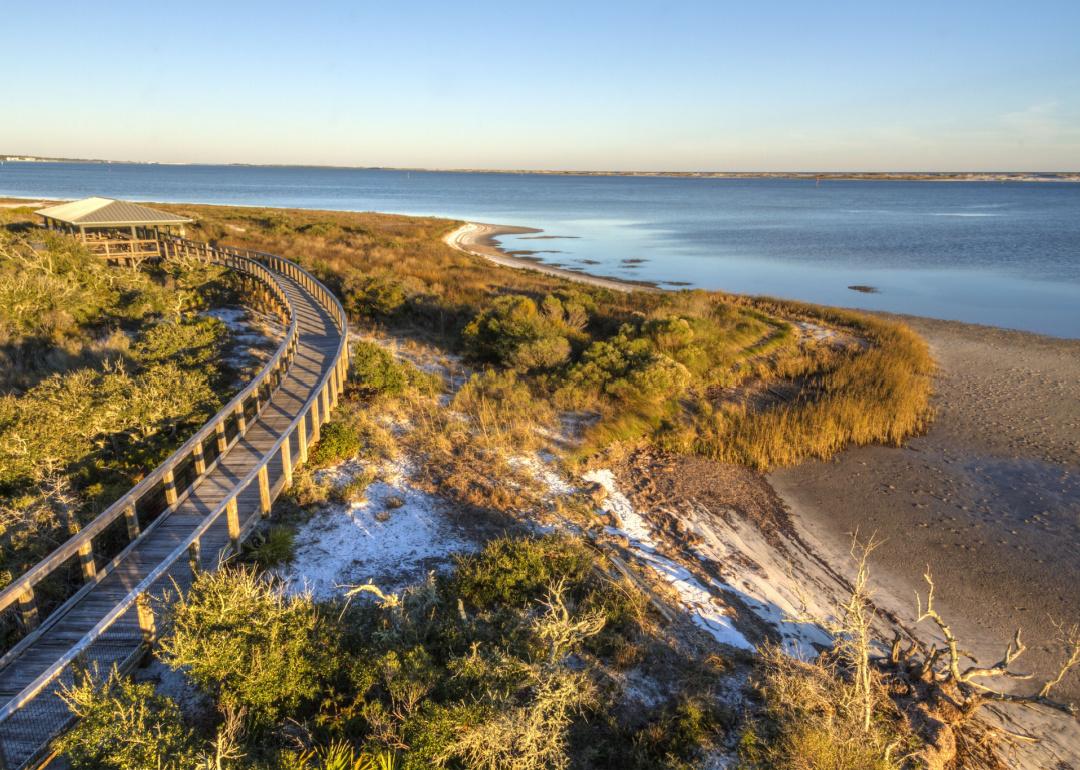 Colin D. Young // Shutterstock
#31. Pensacola, Florida
– Average sale to list ratio: 0.98
– Median list price: $346,950
– Median sale price: $329,900
– Total homes sold: 752
– Share that sold above list: 15.7%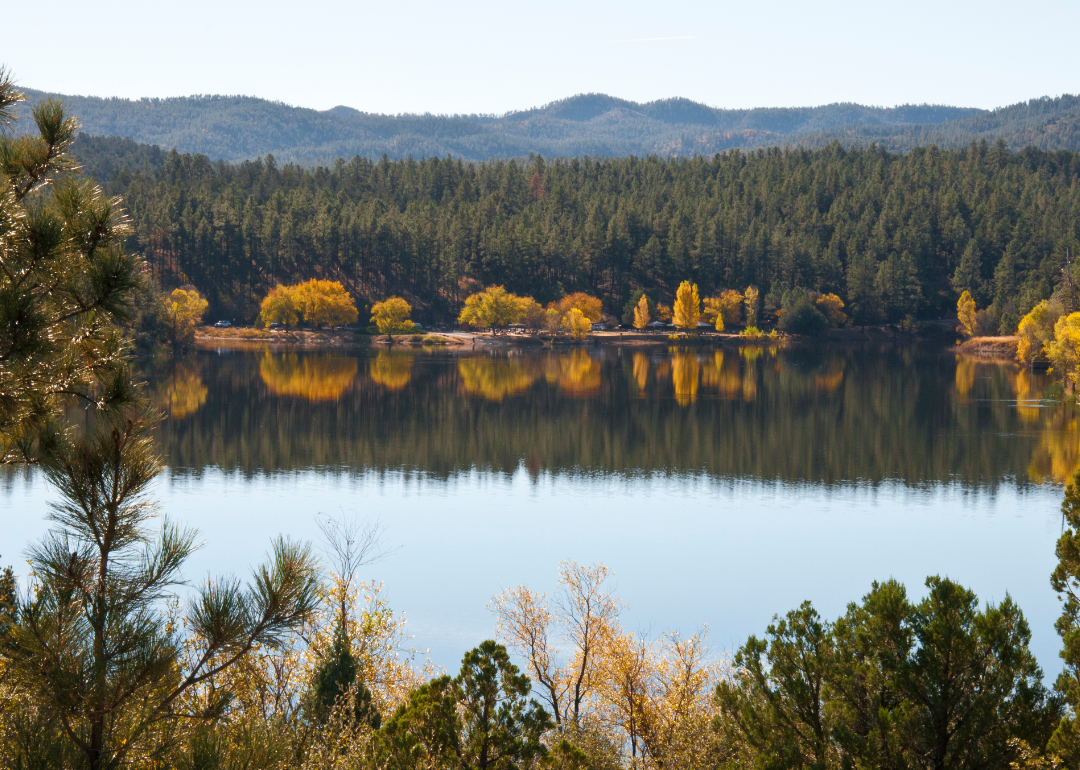 Canva
#30. Prescott Valley, Arizona
– Average sale to list ratio: 0.98
– Median list price: $599,000
– Median sale price: $525,675
– Total homes sold: 300
– Share that sold above list: 16.0%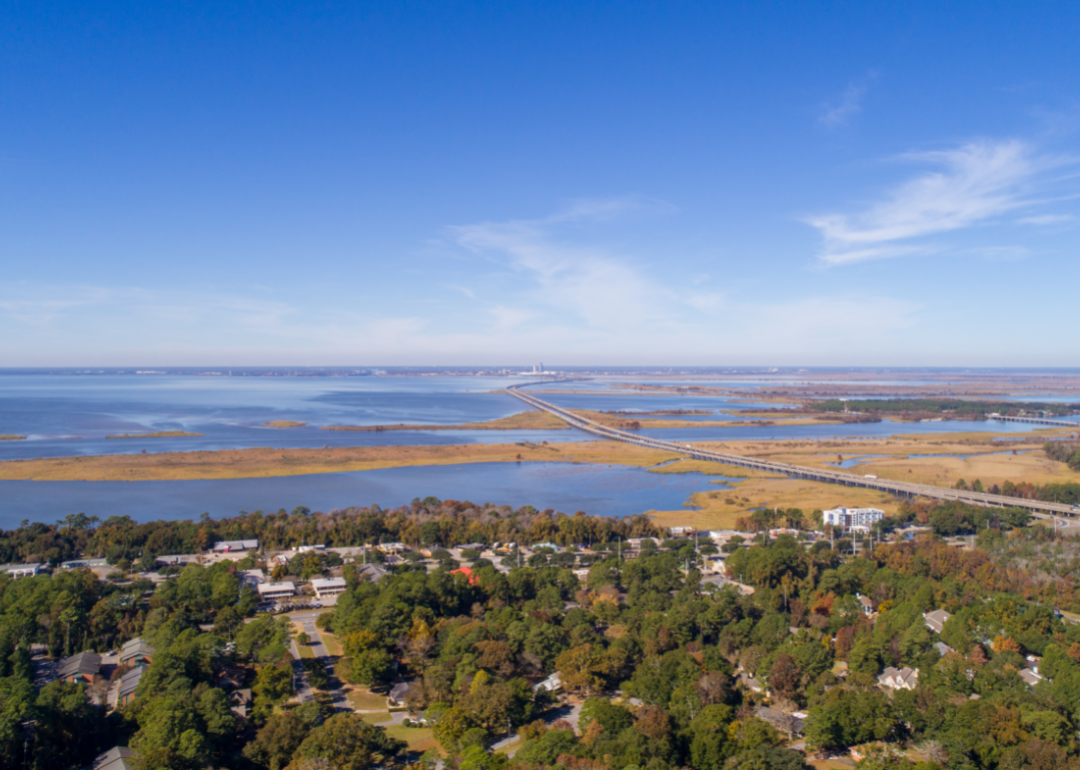 Canva
#29. Daphne, Alabama
– Average sale to list ratio: 0.98
– Median list price: $439,000
– Median sale price: $401,852
– Total homes sold: 529
– Share that sold above list: 12.7%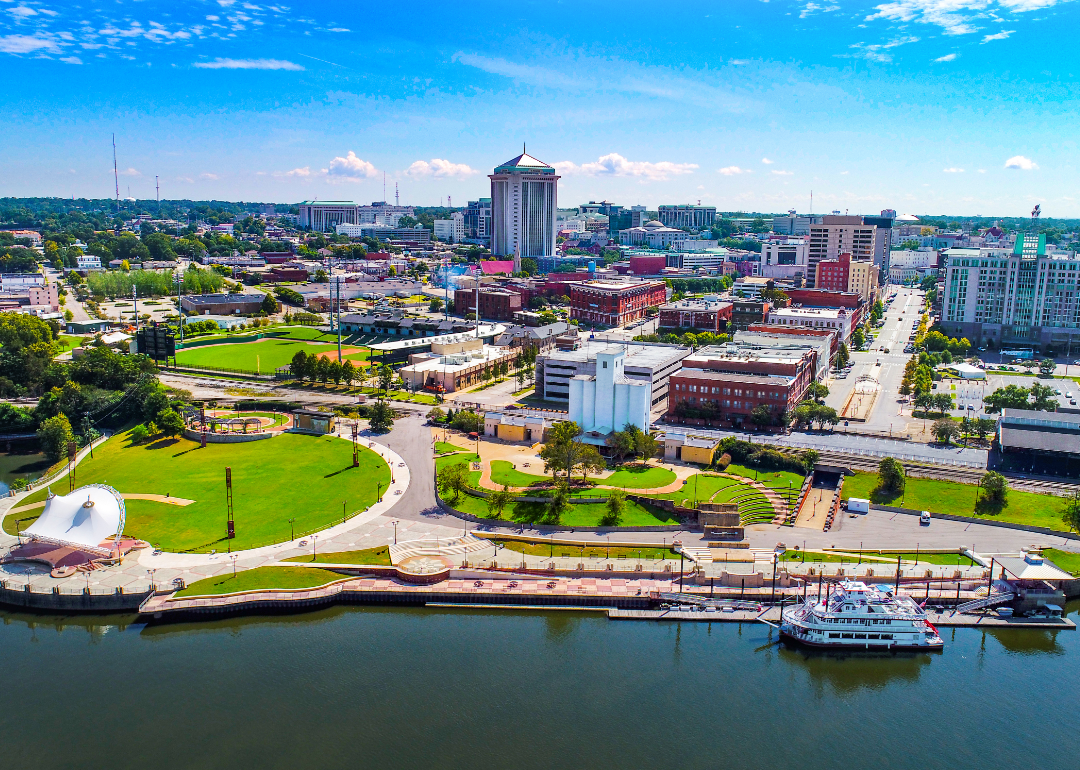 Canva
#28. Montgomery, Alabama
– Average sale to list ratio: 0.98
– Median list price: $254,000
– Median sale price: $220,000
– Total homes sold: 363
– Share that sold above list: 25.1%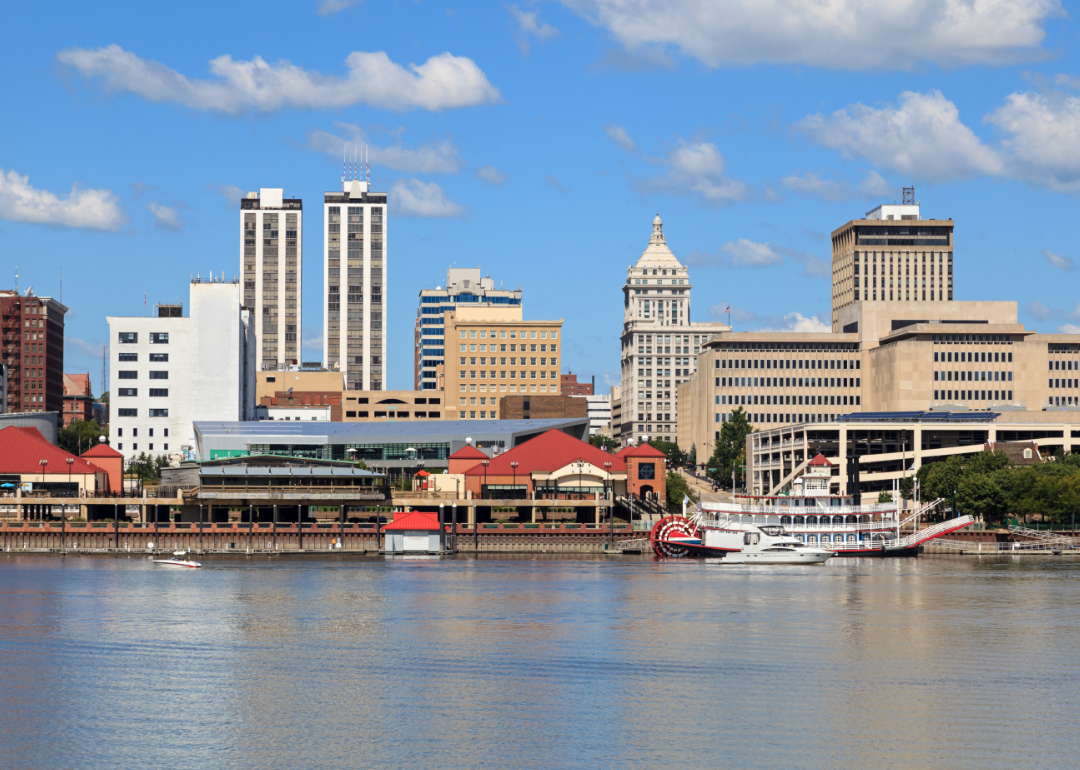 Canva
#27. Peoria, Illinois
– Average sale to list ratio: 0.98
– Median list price: $155,000
– Median sale price: $135,000
– Total homes sold: 409
– Share that sold above list: 31.3%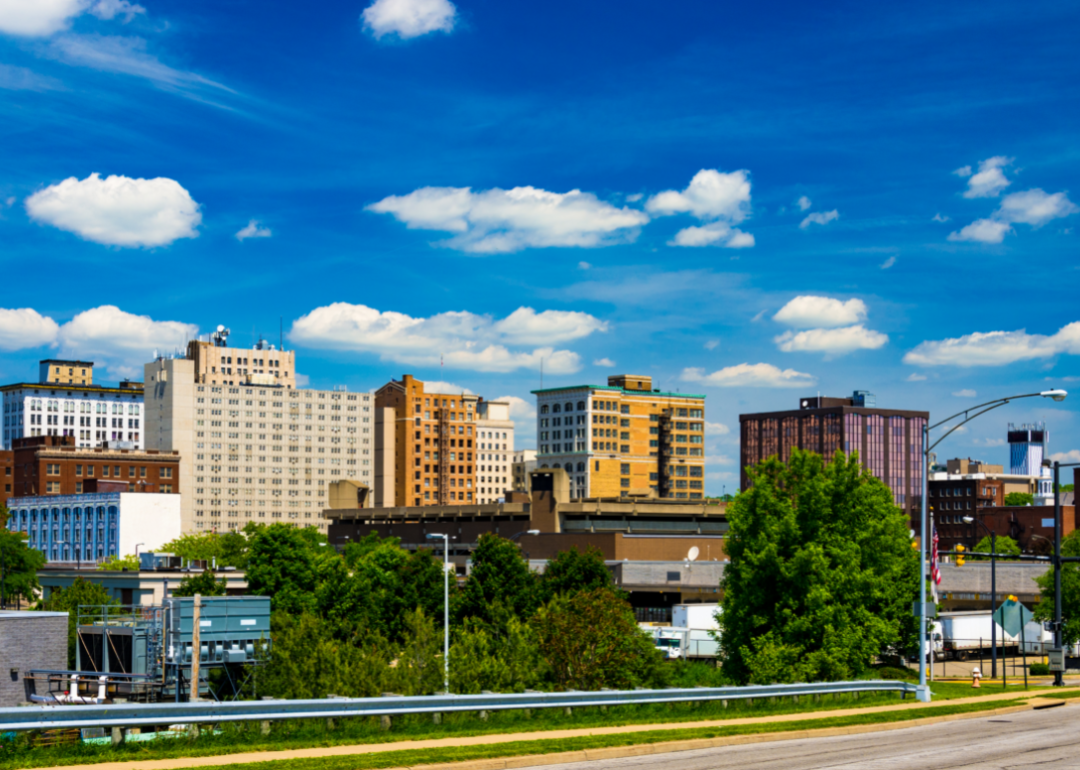 Canva
#26. Youngstown, Ohio
– Average sale to list ratio: 0.98
– Median list price: $150,000
– Median sale price: $150,600
– Total homes sold: 415
– Share that sold above list: 36.1%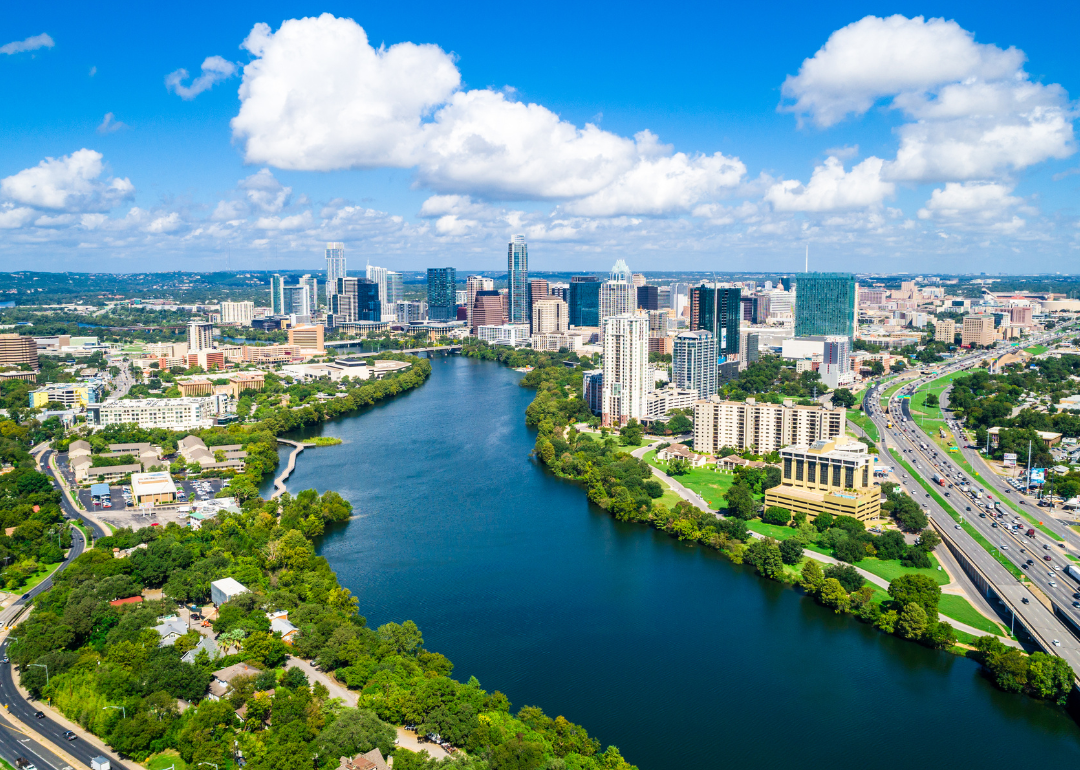 Canva
#25. Austin, Texas
– Average sale to list ratio: 0.98
– Median list price: $520,750
– Median sale price: $470,000
– Total homes sold: 2,467
– Share that sold above list: 18.2%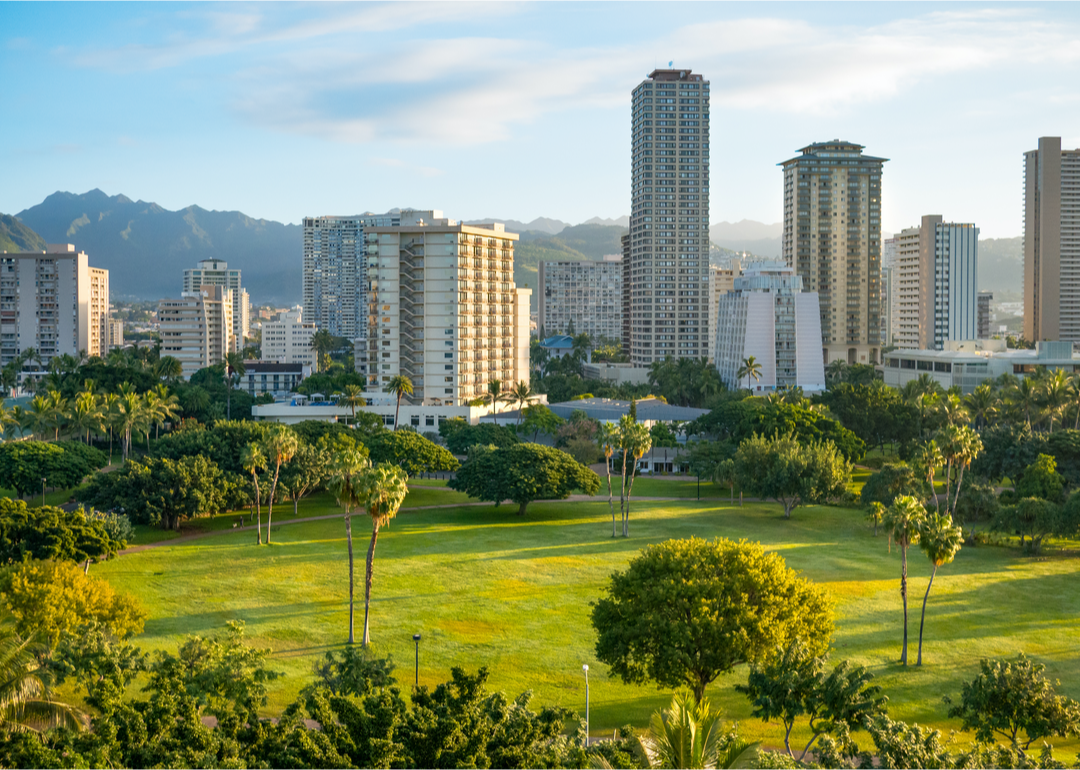 Leigh Trail // Shutterstock
#24. Honolulu, Hawaii
– Average sale to list ratio: 0.98
– Median list price: $737,500
– Median sale price: $675,000
– Total homes sold: 647
– Share that sold above list: 25.4%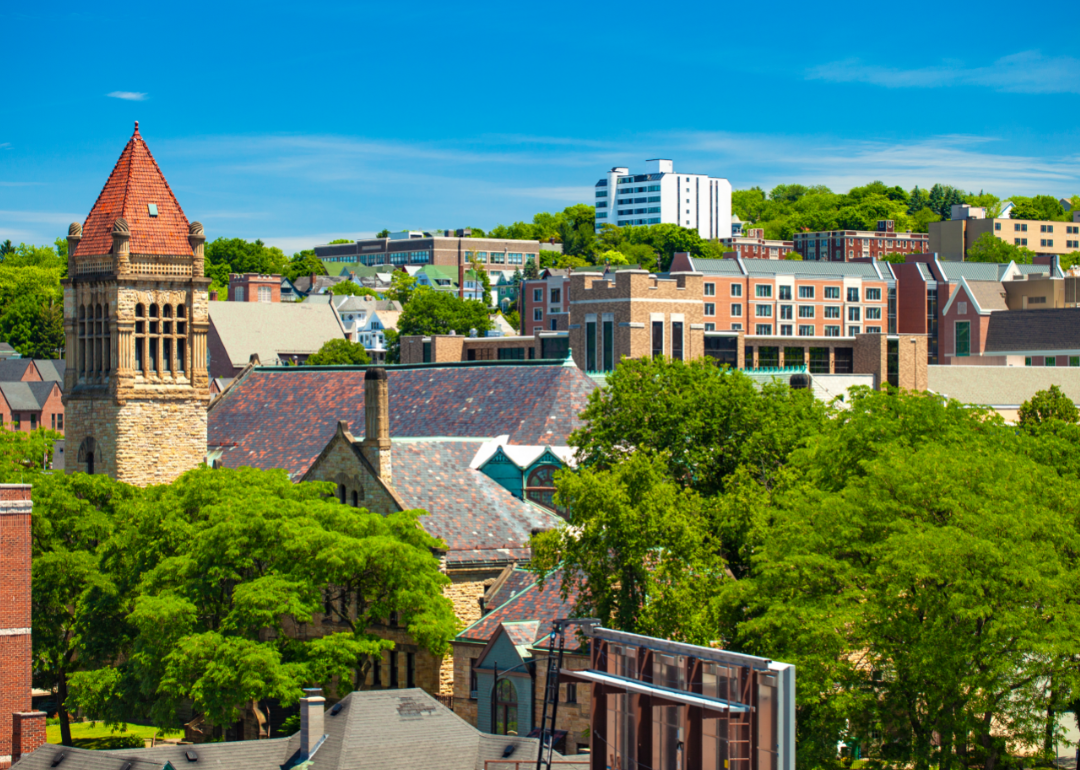 Canva
#23. Scranton, Pennsylvania
– Average sale to list ratio: 0.97
– Median list price: $200,000
– Median sale price: $170,000
– Total homes sold: 329
– Share that sold above list: 30.1%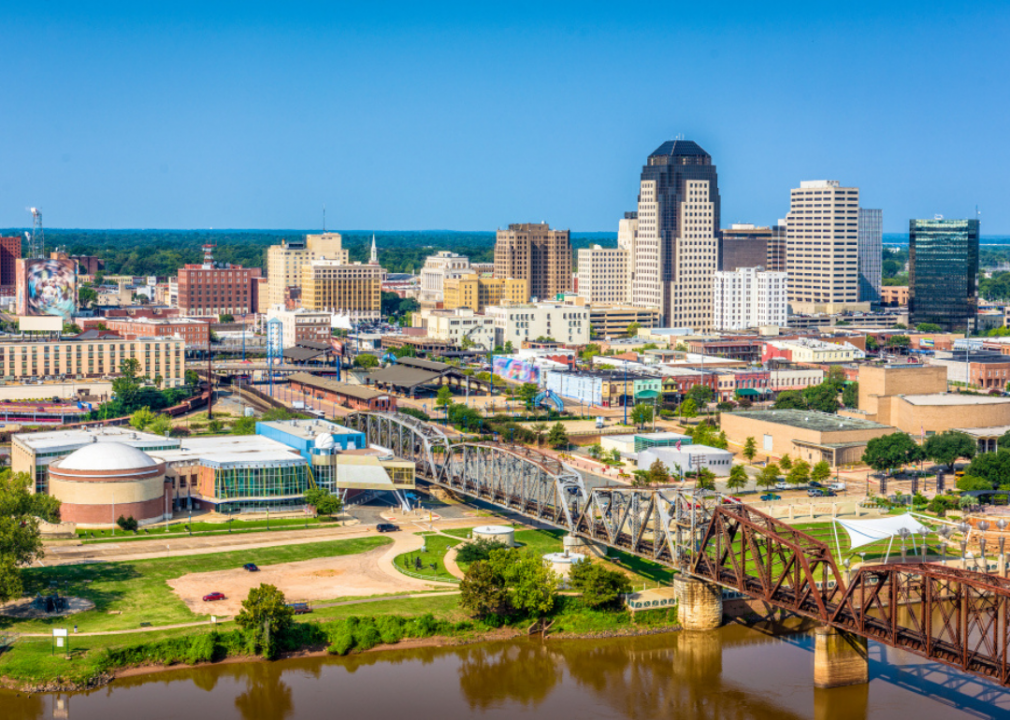 Sean Pavone // Shutterstock
#22. Shreveport, Louisiana
– Average sale to list ratio: 0.97
– Median list price: $230,000
– Median sale price: $217,250
– Total homes sold: 326
– Share that sold above list: 16.6%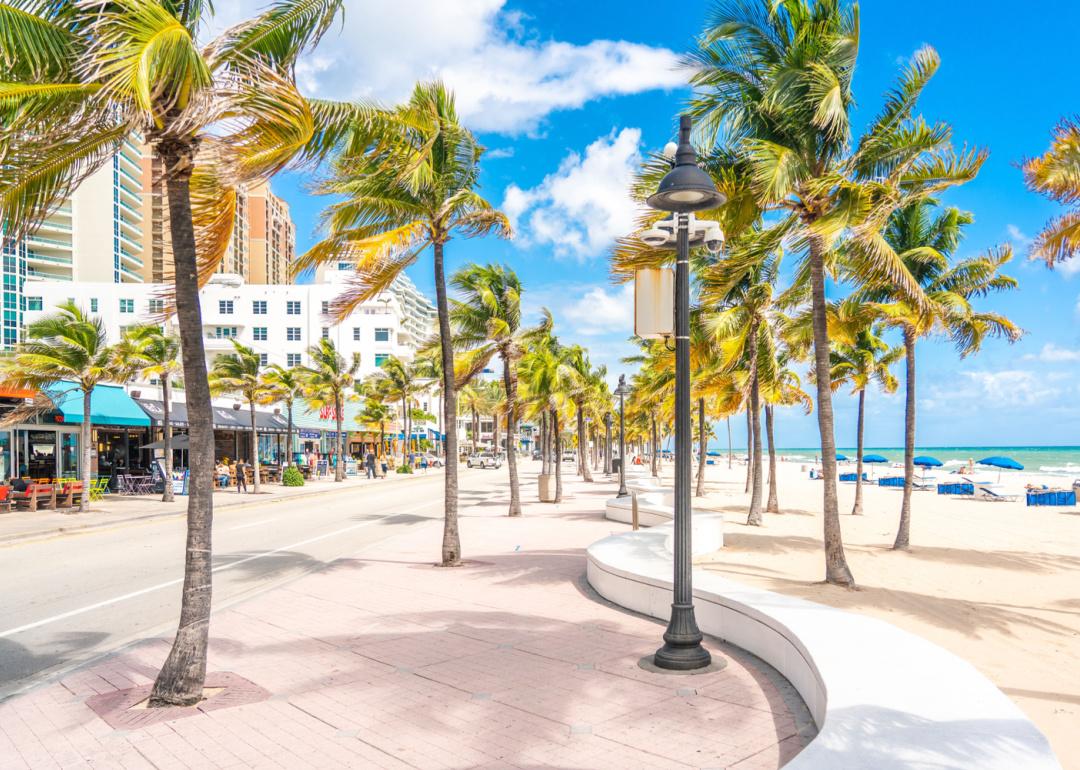 mariakray // Shutterstock
#21. Fort Lauderdale, Florida
– Average sale to list ratio: 0.97
– Median list price: $425,250
– Median sale price: $415,000
– Total homes sold: 2,527
– Share that sold above list: 16.3%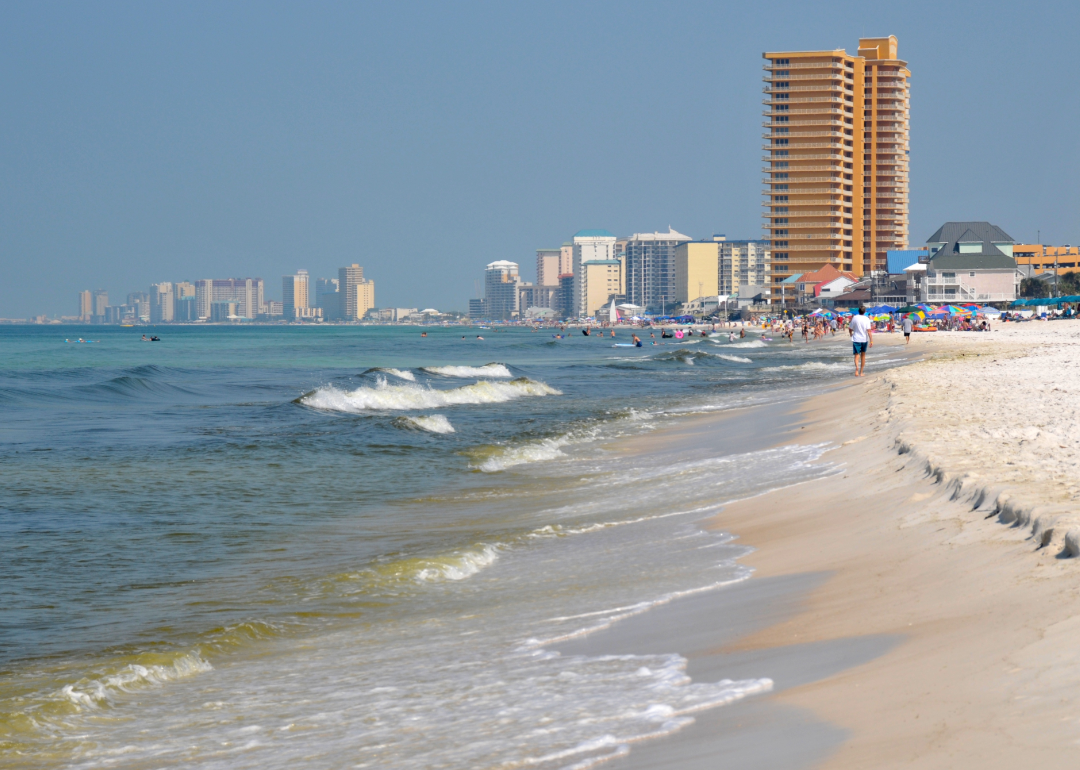 Canva
#20. Panama City, Florida
– Average sale to list ratio: 0.97
– Median list price: $419,900
– Median sale price: $370,000
– Total homes sold: 469
– Share that sold above list: 11.9%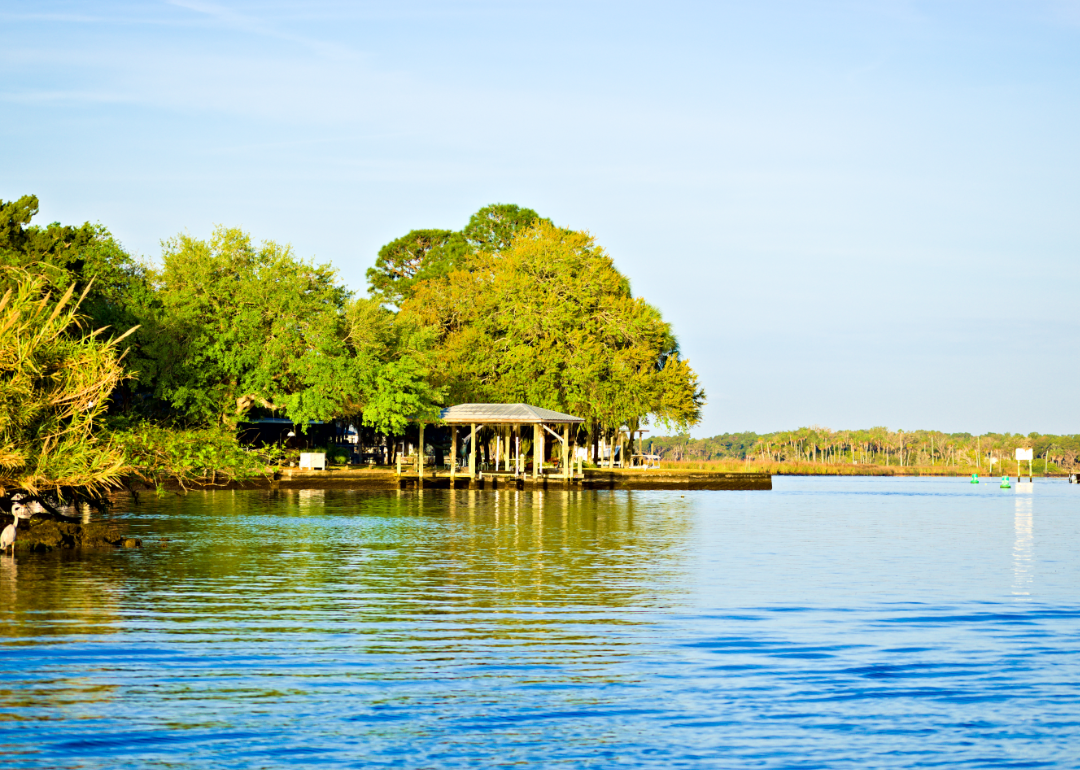 Canva
#19. Homosassa Springs, Florida
– Average sale to list ratio: 0.97
– Median list price: $289,000
– Median sale price: $285,000
– Total homes sold: 336
– Share that sold above list: 13.4%
Kit Leong // Shutterstock
#18. Fort Smith, Arkansas
– Average sale to list ratio: 0.97
– Median list price: $209,900
– Median sale price: $170,000
– Total homes sold: 388
– Share that sold above list: 9.8%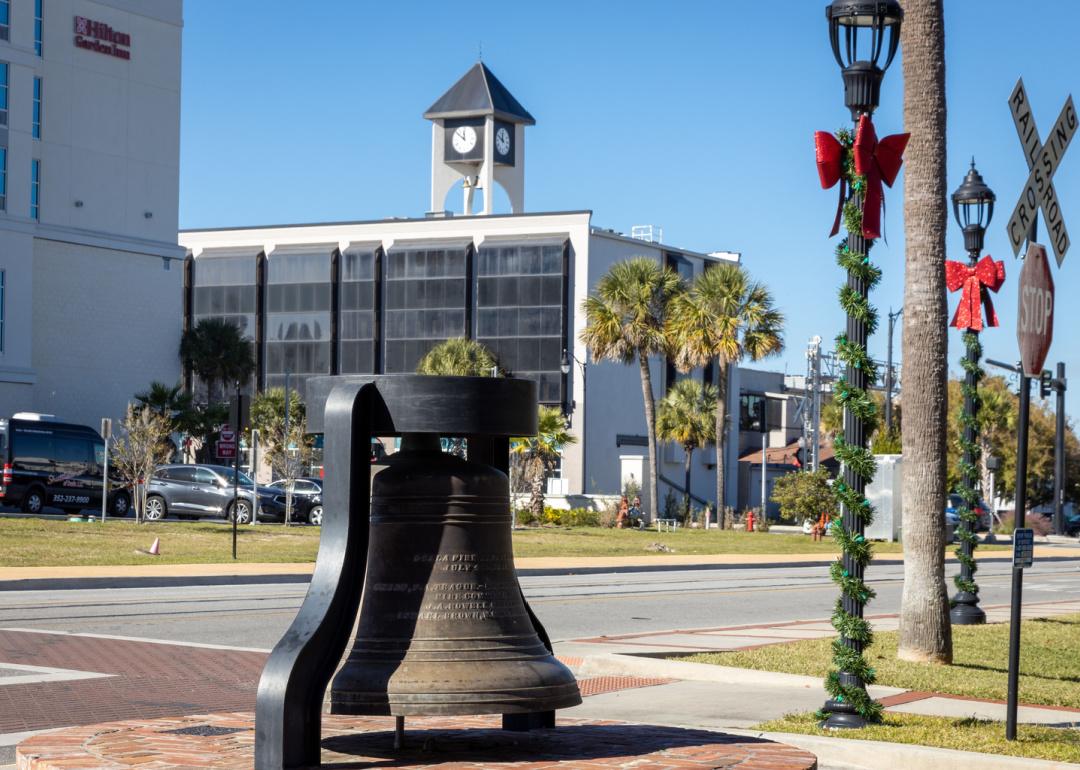 H.J. Herrera // Shutterstock
#17. Ocala, Florida
– Average sale to list ratio: 0.97
– Median list price: $289,900
– Median sale price: $273,900
– Total homes sold: 890
– Share that sold above list: 13.0%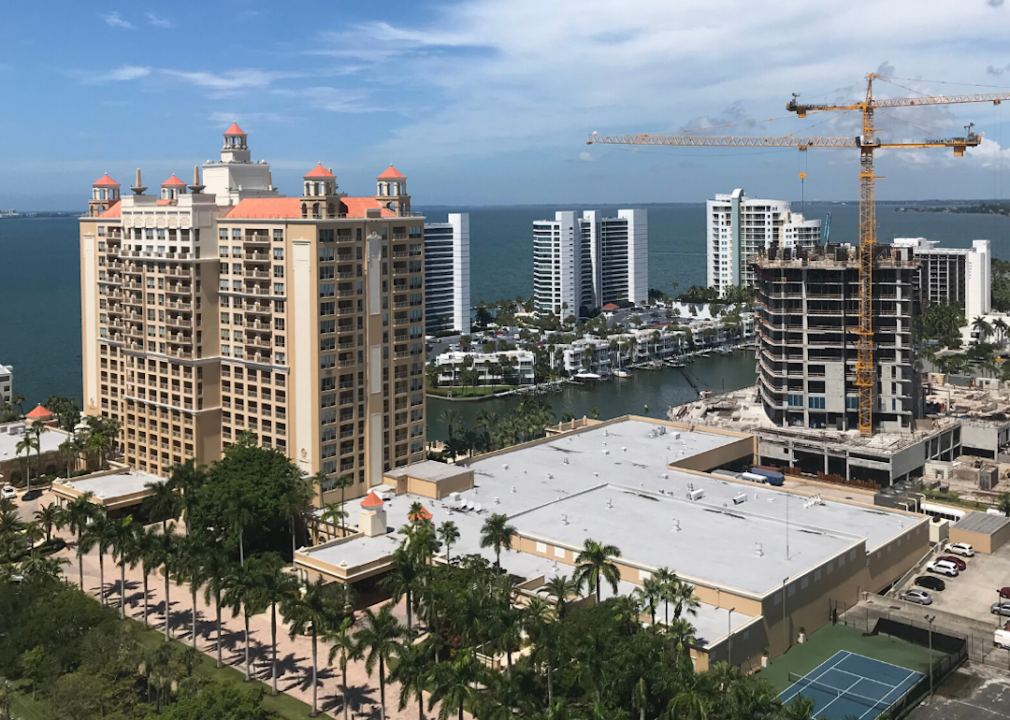 Pat McGinley // Shutterstock
#16. North Port, Florida
– Average sale to list ratio: 0.97
– Median list price: $479,900
– Median sale price: $468,000
– Total homes sold: 2,172
– Share that sold above list: 10.2%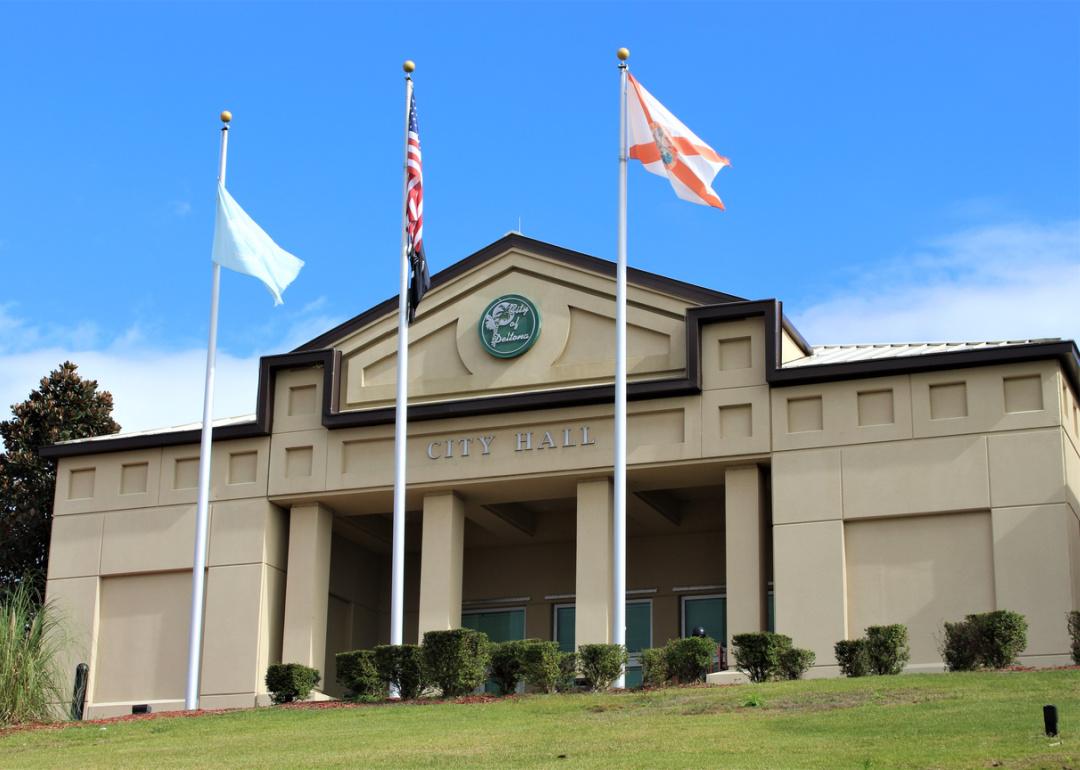 MyArt4U // Shutterstock
#15. Deltona, Florida
– Average sale to list ratio: 0.97
– Median list price: $365,350
– Median sale price: $343,000
– Total homes sold: 1,331
– Share that sold above list: 12.8%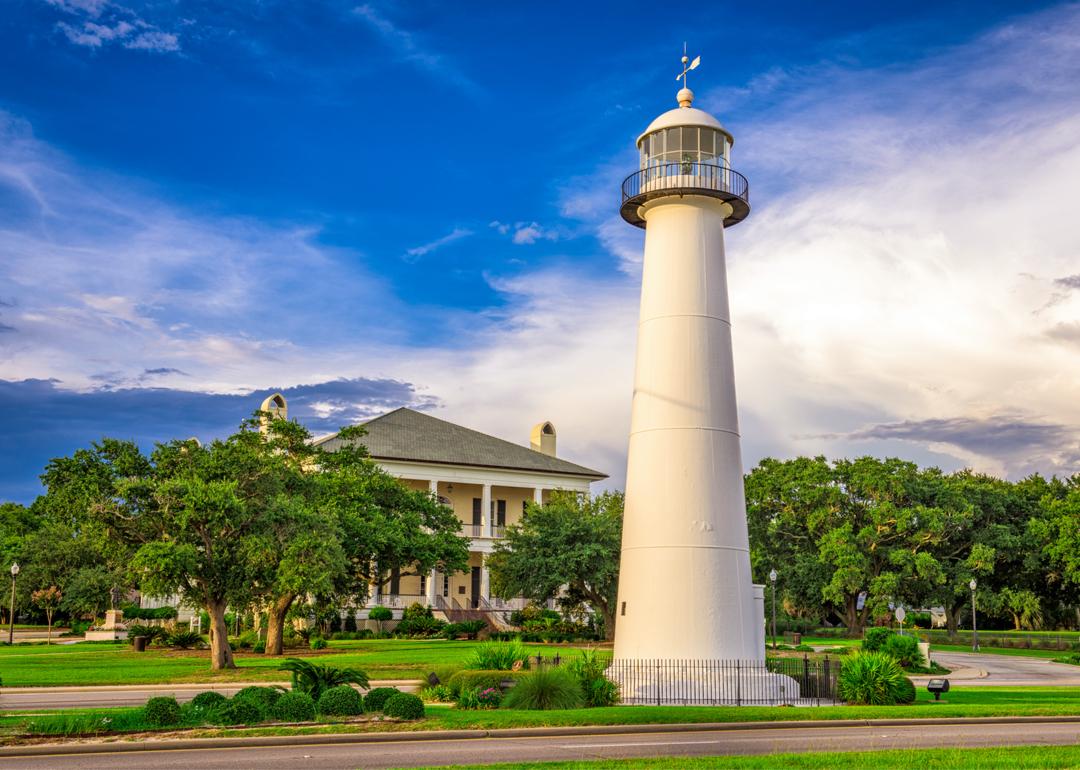 Sean Pavone // Shutterstock
#14. Gulfport, Mississippi
– Average sale to list ratio: 0.97
– Median list price: $259,900
– Median sale price: $245,000
– Total homes sold: 462
– Share that sold above list: 16.5%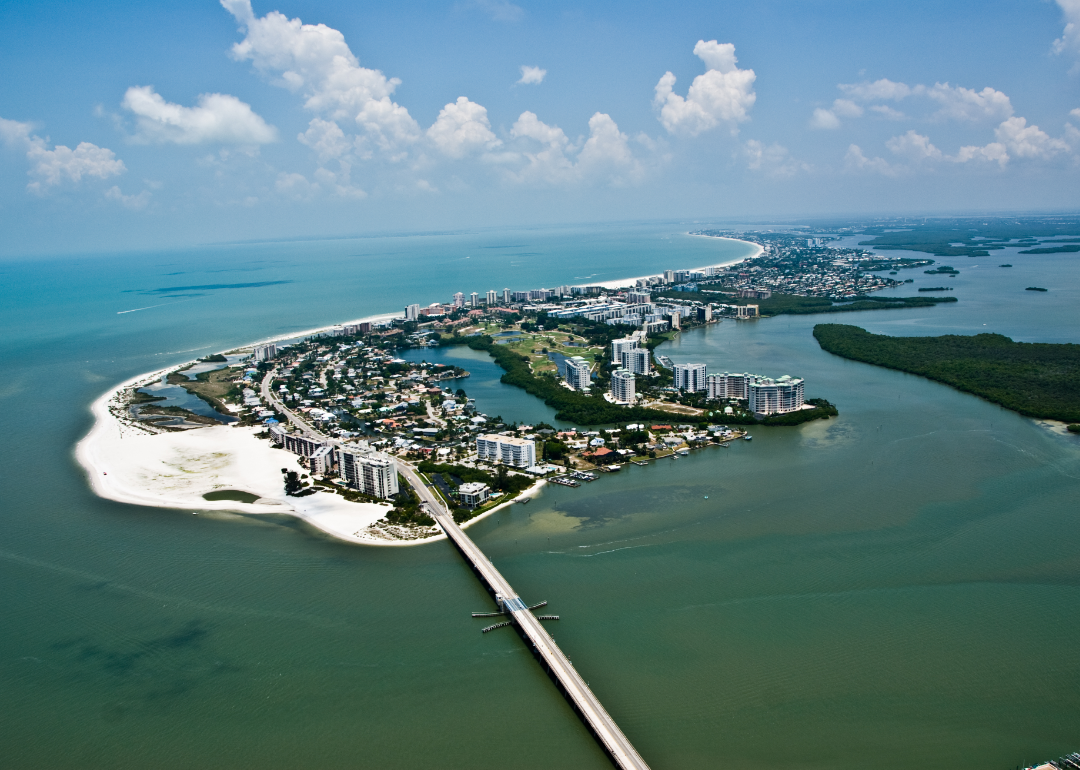 Canva
#13. Cape Coral, Florida
– Average sale to list ratio: 0.97
– Median list price: $440,000
– Median sale price: $404,500
– Total homes sold: 1,968
– Share that sold above list: 12.6%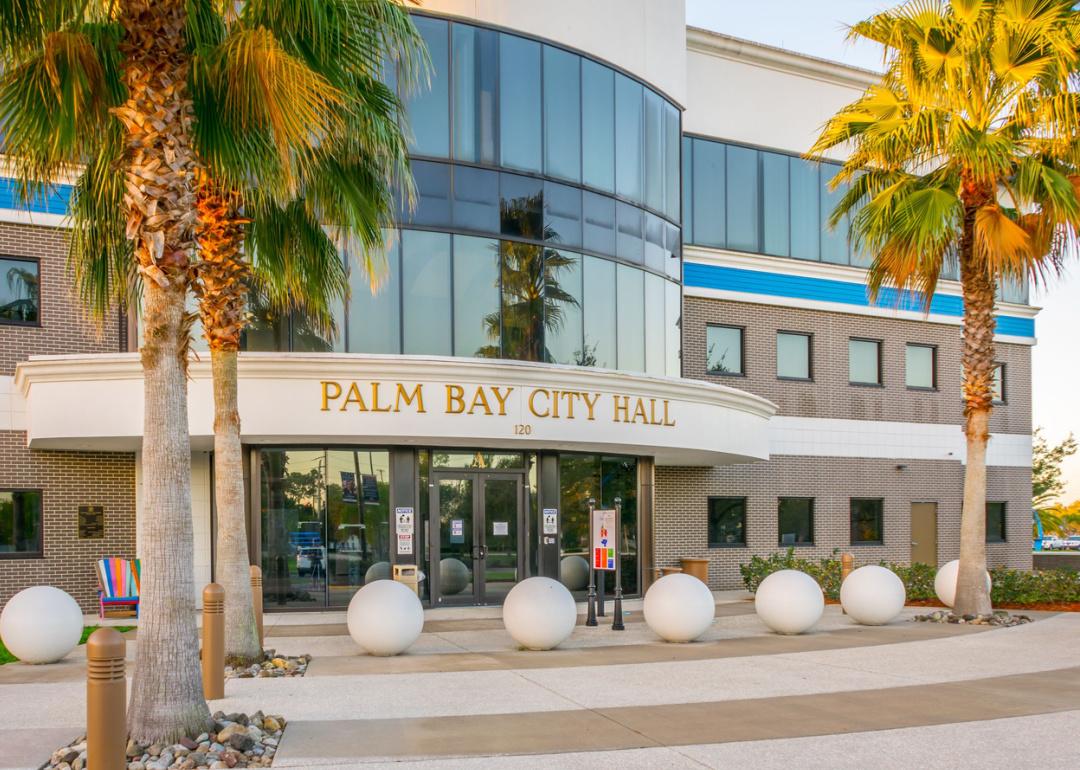 Thomas Kelley // Shutterstock
#12. Palm Bay, Florida
– Average sale to list ratio: 0.97
– Median list price: $365,000
– Median sale price: $353,165
– Total homes sold: 1,121
– Share that sold above list: 15.4%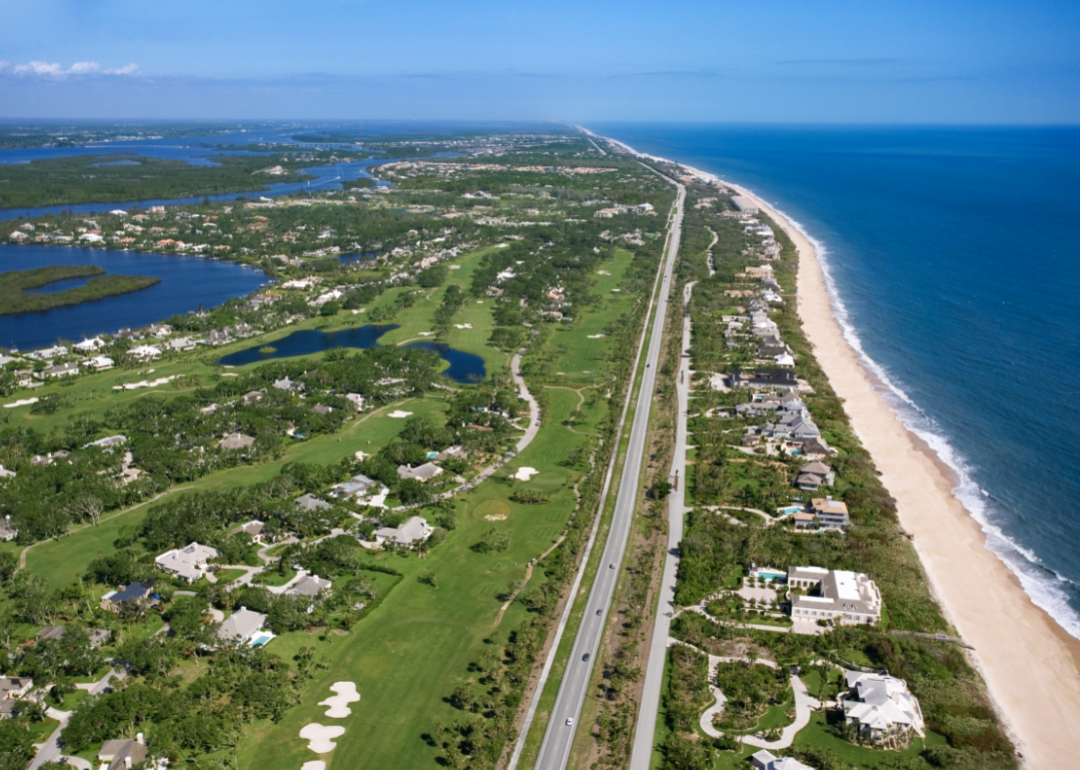 Canva
#11. Sebastian, Florida
– Average sale to list ratio: 0.97
– Median list price: $400,000
– Median sale price: $370,000
– Total homes sold: 344
– Share that sold above list: 11.3%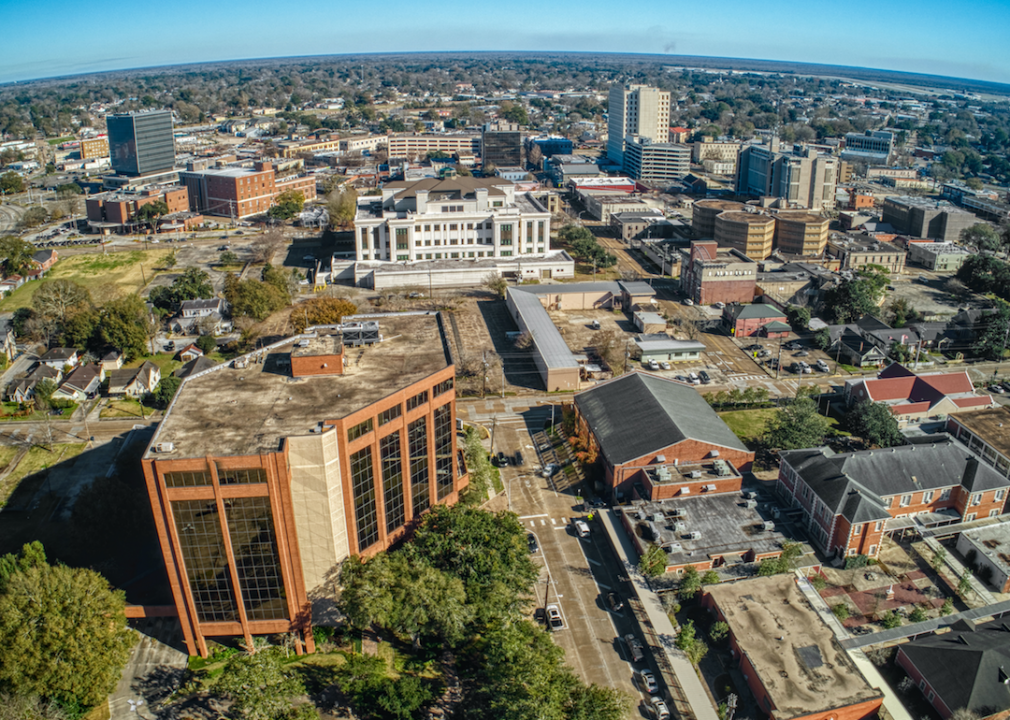 Jacob Boomsma // Shutterstock
#10. Lafayette, Louisiana
– Average sale to list ratio: 0.97
– Median list price: $234,995
– Median sale price: $230,000
– Total homes sold: 327
– Share that sold above list: 11.6%
Canva
#9. McAllen, Texas
– Average sale to list ratio: 0.97
– Median list price: $279,000
– Median sale price: $231,000
– Total homes sold: 322
– Share that sold above list: 17.1%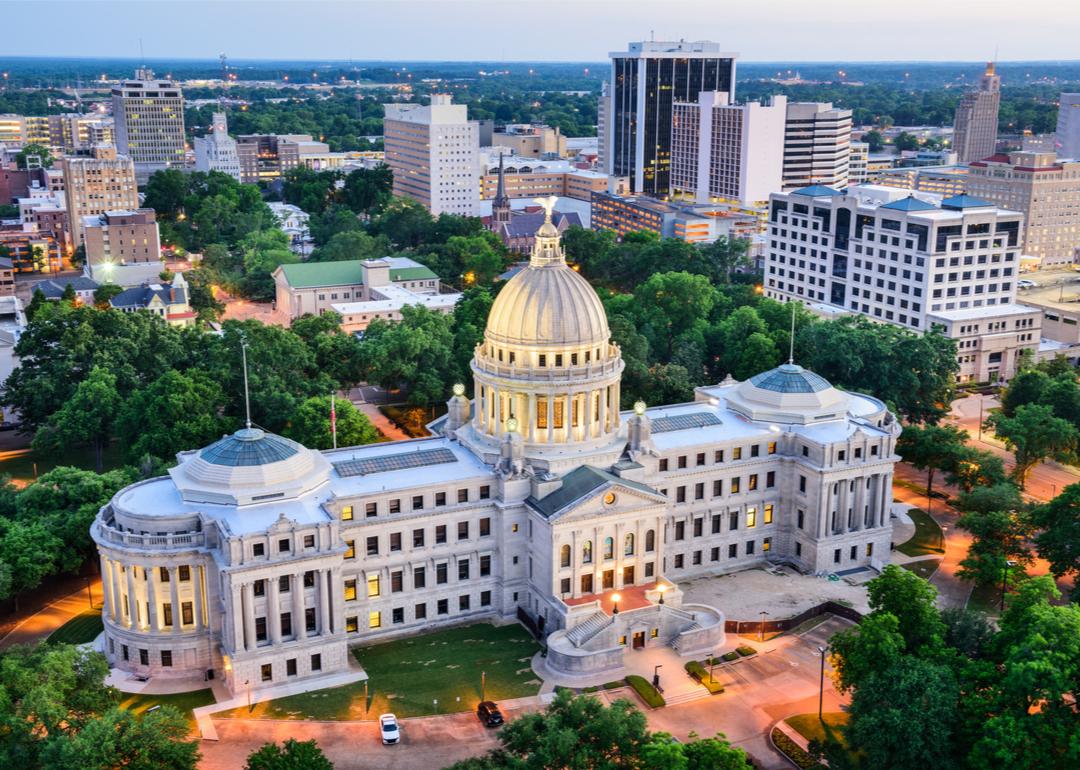 Sean Pavone // Shutterstock
#8. Jackson, Mississippi
– Average sale to list ratio: 0.97
– Median list price: $245,000
– Median sale price: $255,000
– Total homes sold: 439
– Share that sold above list: 18.7%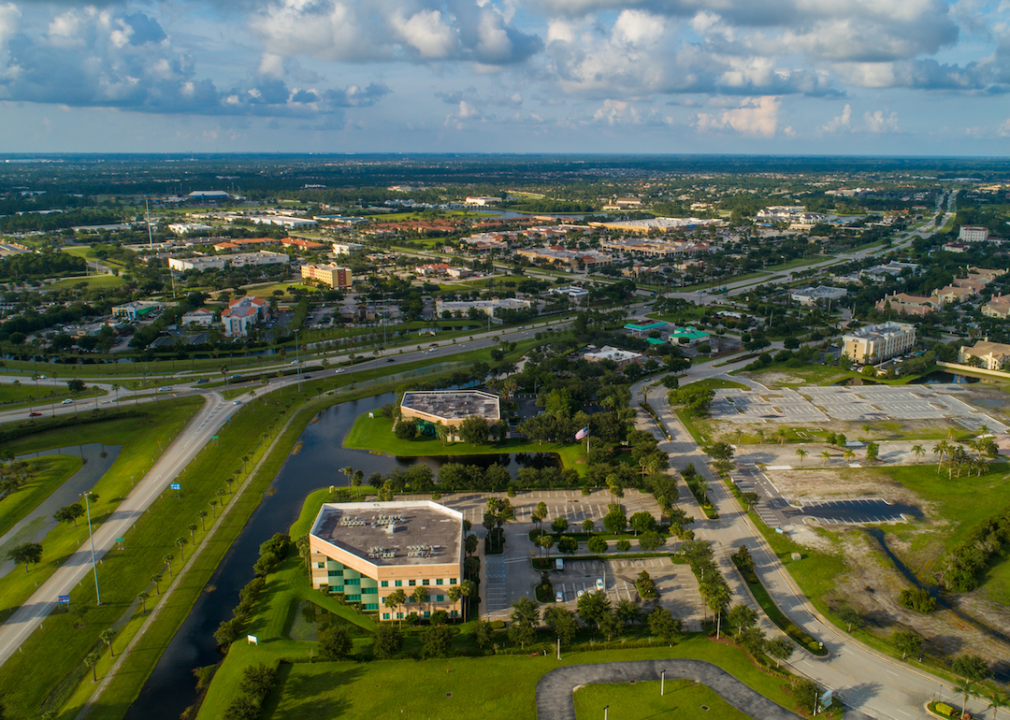 Felix Mizioznikov // Shutterstock
#7. Port St. Lucie, Florida
– Average sale to list ratio: 0.97
– Median list price: $409,995
– Median sale price: $385,000
– Total homes sold: 1,018
– Share that sold above list: 11.7%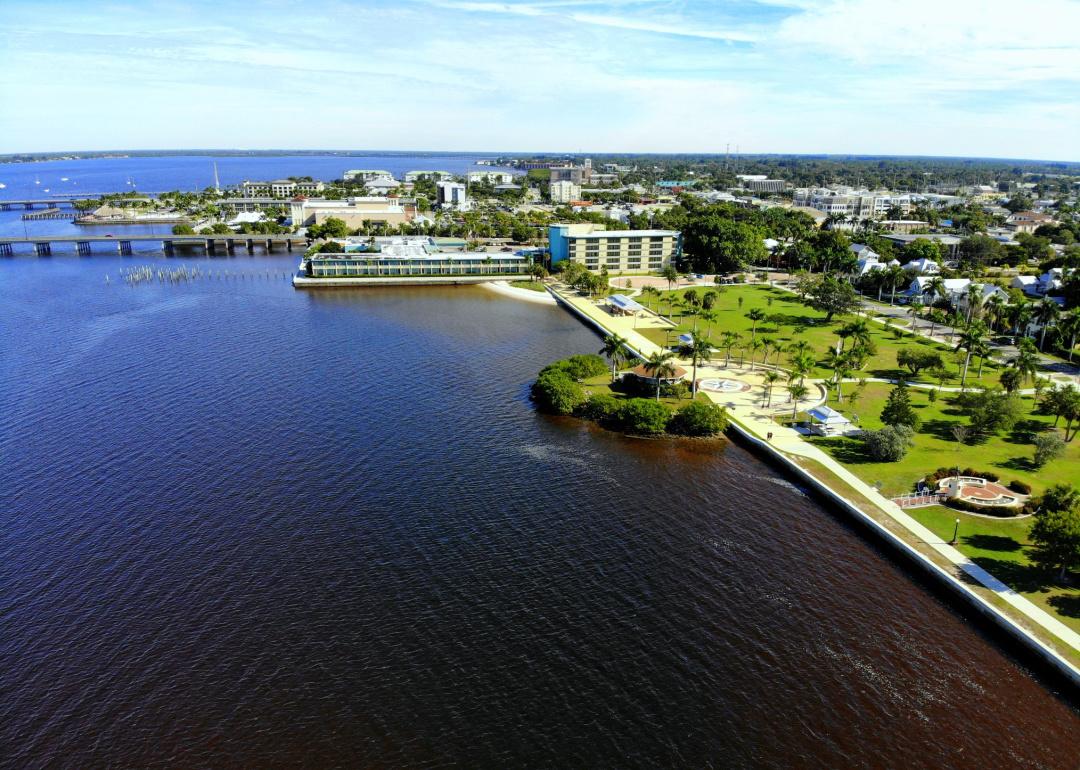 Khairil Azhar Junos // Shutterstock
#6. Punta Gorda, Florida
– Average sale to list ratio: 0.97
– Median list price: $389,990
– Median sale price: $350,000
– Total homes sold: 625
– Share that sold above list: 9.4%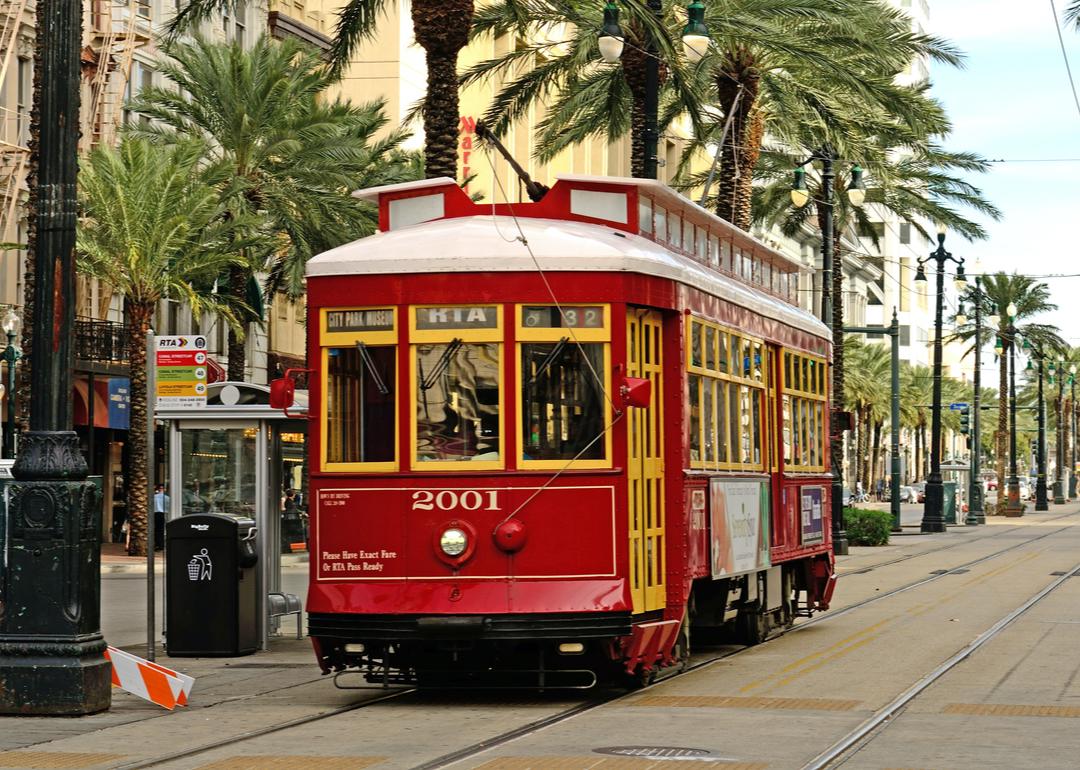 TFoxFoto // Shutterstock
#5. New Orleans, Louisiana
– Average sale to list ratio: 0.97
– Median list price: $323,750
– Median sale price: $276,000
– Total homes sold: 995
– Share that sold above list: 14.5%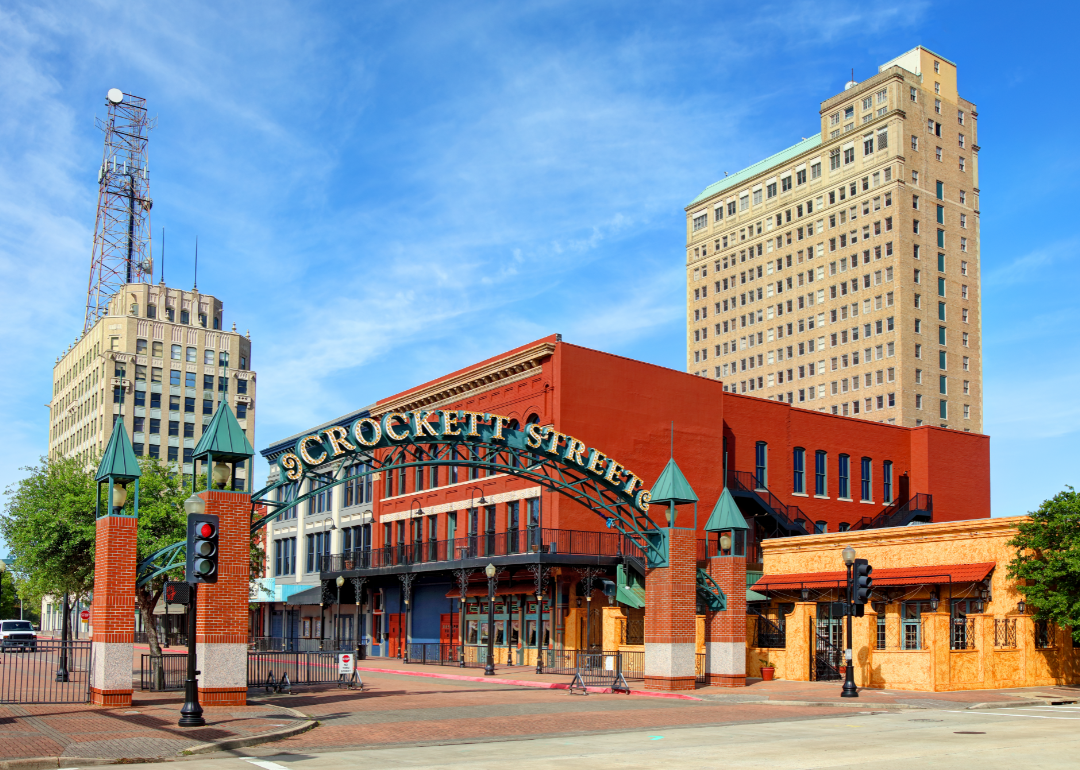 Canva
#4. Beaumont, Texas
– Average sale to list ratio: 0.96
– Median list price: $220,000
– Median sale price: $208,950
– Total homes sold: 318
– Share that sold above list: 3.1%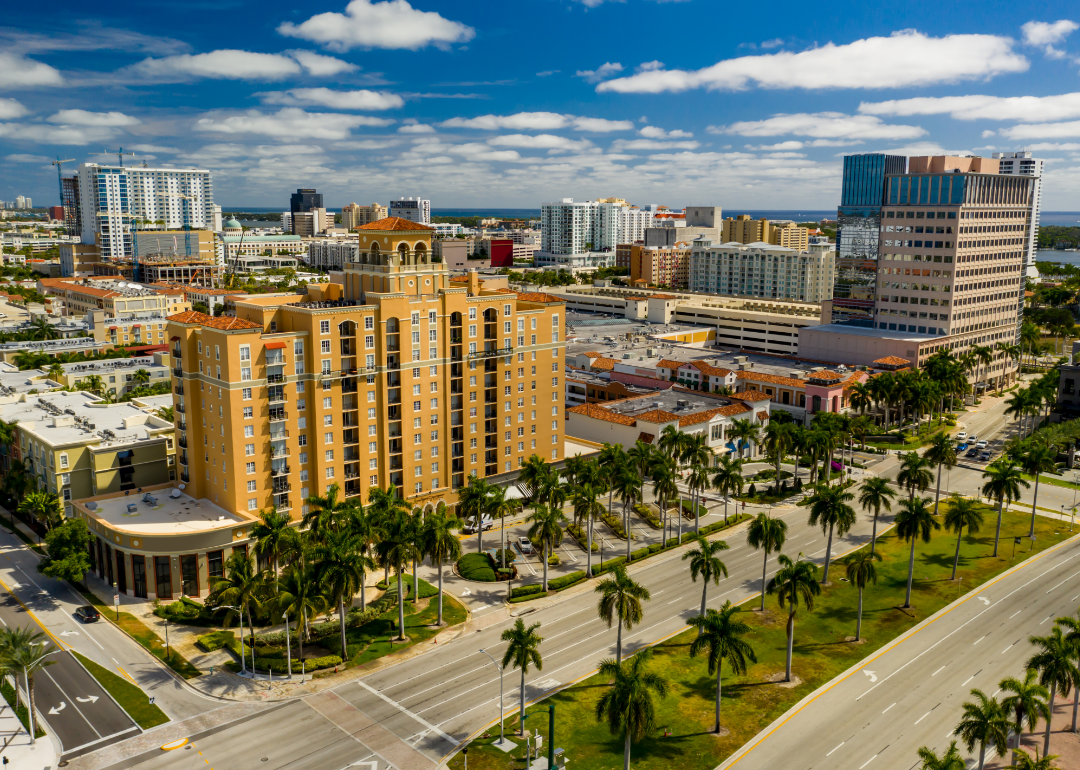 Canva
#3. West Palm Beach, Florida
– Average sale to list ratio: 0.96
– Median list price: $495,000
– Median sale price: $450,000
– Total homes sold: 2,517
– Share that sold above list: 10.8%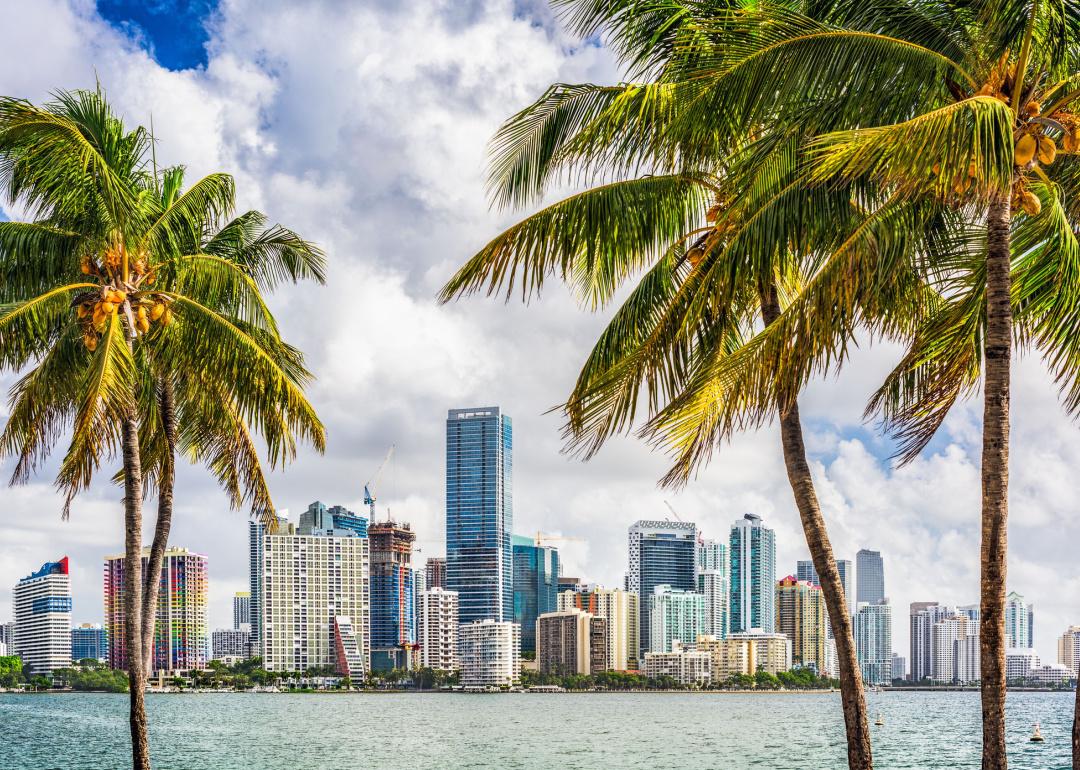 Sean Pavone // Shutterstock
#2. Miami, Florida
– Average sale to list ratio: 0.96
– Median list price: $550,000
– Median sale price: $500,000
– Total homes sold: 2,367
– Share that sold above list: 16.0%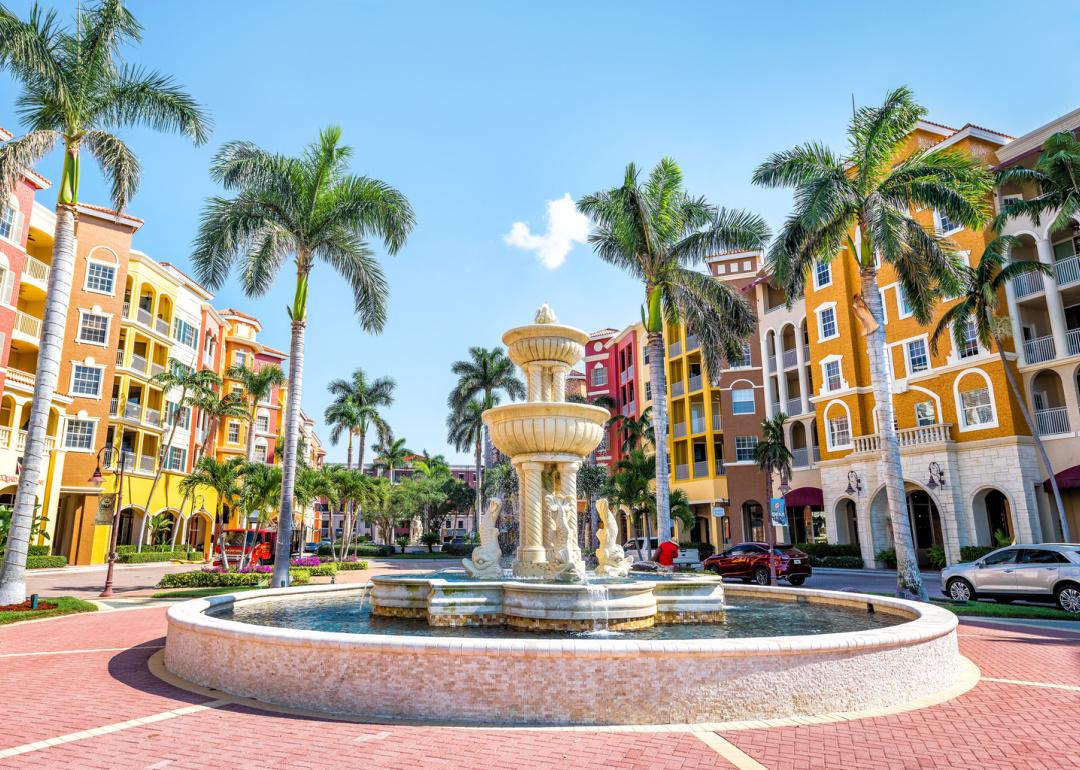 Andriy Blokhin // Shutterstock
#1. Naples, Florida
– Average sale to list ratio: 0.96
– Median list price: $800,000
– Median sale price: $675,000
– Total homes sold: 1,051
– Share that sold above list: 8.2%
More Stacker National