A look at federal grant programs available for students
Published 7:00 pm Monday, June 5, 2023

Canva
A look at federal grant programs available for students
For many students from low and middle-income households, figuring out how to pay for college can require jumping through several logistical hoops, hunting for scholarships, holding down a job while going to school, and agonizing over whether taking on student loan debt will be worthwhile.
Currently, student loan debt in the U.S. totals more than $1.7 trillion—roughly equivalent to the entire gross domestic product of Australia. The bleak debt landscape, coupled with the impacts of the COVID-19 pandemic, has contributed to a definitive decline in college enrollment in recent years.
Loans are one of the most ubiquitous forms of federal financial aid, with nearly 1 in 5 Americans holding student loans. But while loans make up an important piece of the puzzle that is paying for college, federal grant programs can be just as vital, particularly for low-income students. Grants disbursed by the federal government often don't amount to enough to completely cover the cost of tuition and other expenses, but do offer one particular peace of mind: They do not generally need to be repaid. Exceptions to this can include withdrawing from school before the end of the term or not meeting the specific terms of a grant agreement.
Federal grants are not the only type of grant-based financial aid available to college students. Some colleges and universities—particularly private nonprofit schools with large endowments—have aid policies for those with demonstrated financial need without a heavy reliance on loan-based aid. Federal grant programs can, however, offer a helpful starting point to prospective college students considering whether higher education is financially viable.
Best Universities broke down the four federal grant programs that can help qualifying students finance their college education.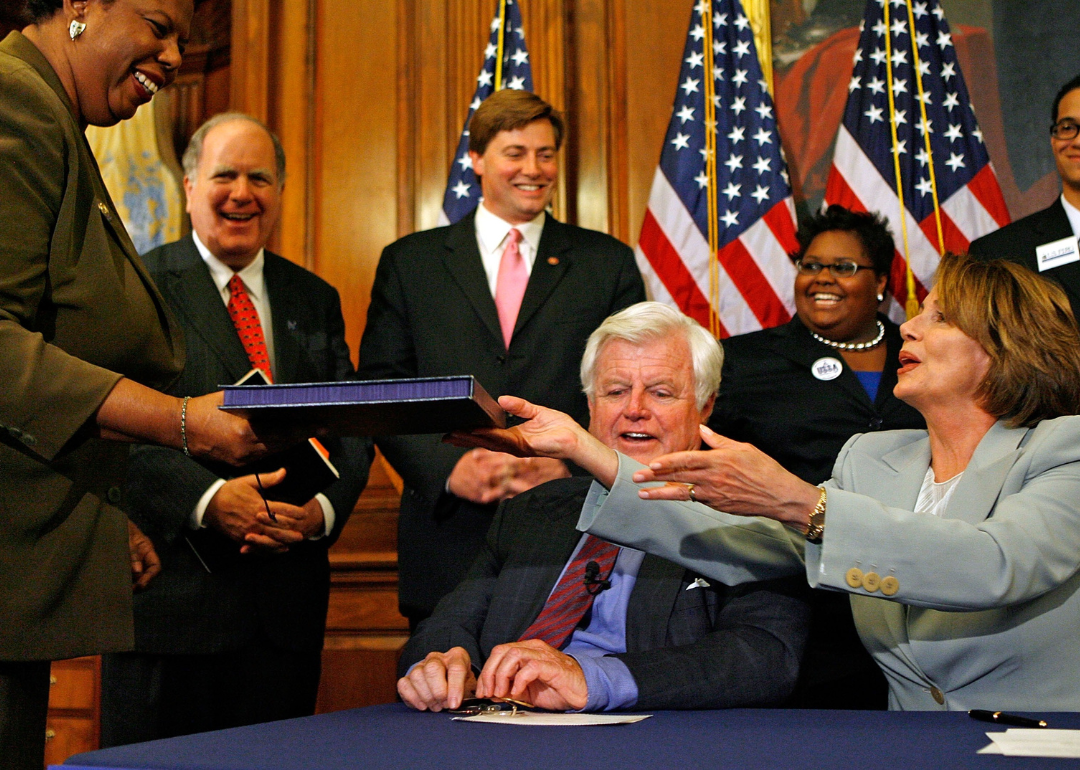 Chip Somodevilla // Getty Images
Pell Grants
Pell Grants are one of the oldest and most established forms of federal student aid in the country, dating back to 1972. The maximum Pell Grant award has increased over the years as inflation has grown, but has not kept pace with the explosive increase in tuition costs over the last few decades. The maximum award for the upcoming 2023–2024 school year has increased to $7,395, the largest boost in the past 10 years. Pell Grants, like other grants, can be applied for using the Free Application for Federal Student Aid, which asks questions about students' household income and expected family contribution.
Eligibility for Pell Grants has historically been limited when it comes to students who are incarcerated. However, the ban on awarding Pell Grants to incarcerated people instated in the 1994 crime bill will finally be lifted in 2023, giving roughly 700,000 people access to the funds.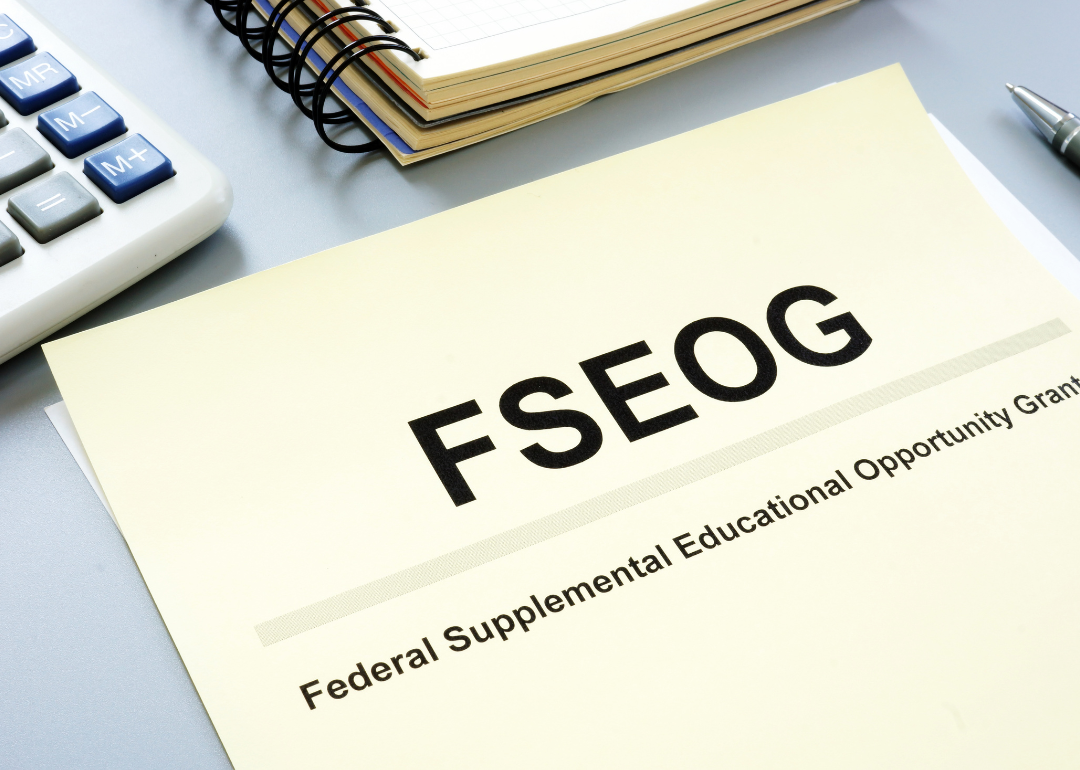 Canva
Federal Supplemental Educational Opportunity Grants
Like Pell Grants, Federal Supplemental Educational Opportunity Grants are based on demonstrated financial need and do not need to be repaid. They differ mainly in that while all students eligible for Pell Grants receive them from the government, FSEOGs are awarded by academic institutions themselves.
While FSEOG funds come from the federal government, the amount given to each institution is finite, meaning that only a certain amount of money is available to be distributed amongst students. FSEOG awards are determined by student need and how much other aid students receive and are given out on a first-come, first-served basis. The maximum award per year is $4,000.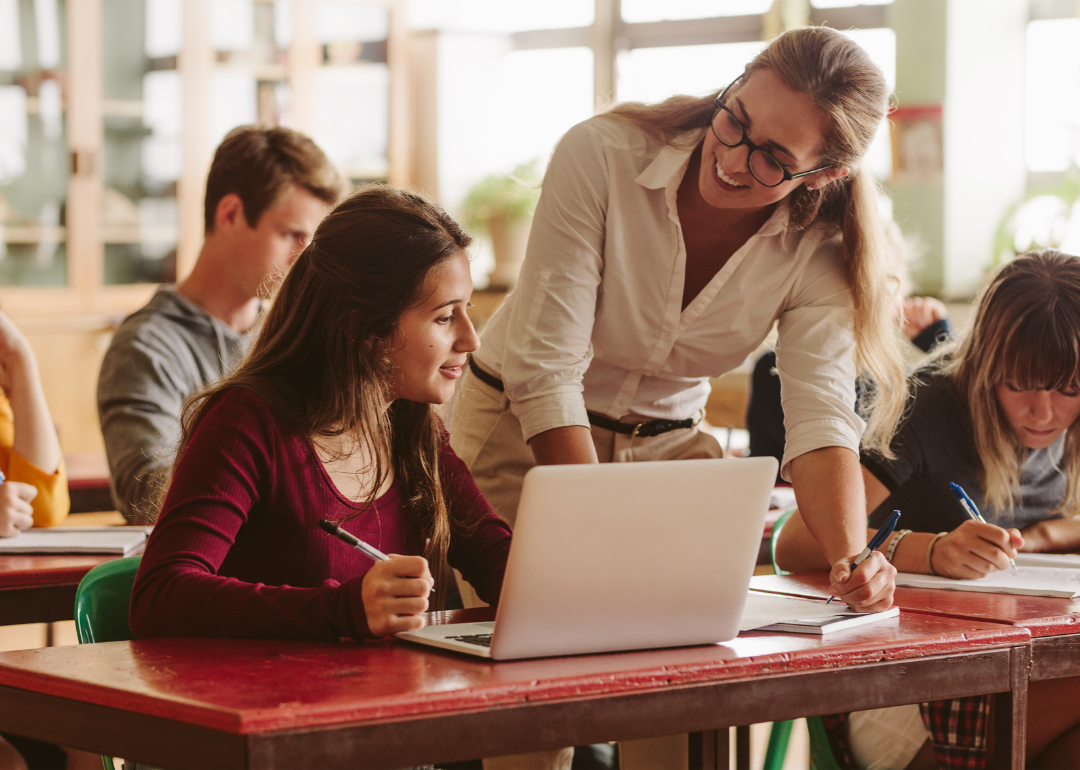 Jacob Lund // Shutterstock
TEACH Grants
Teacher Education Assistance for College and Higher Education—or TEACH—Grants are intended for college students who have demonstrated financial need and who plan to go on to a career in education. Unlike Pell Grants and FSEOGs, TEACH Grants are conditional; they require recipients to work as a teacher in a primary or secondary school serving low-income students for four years, to be completed within eight years after graduating. Educators must teach a "high-need" subject, which includes English, math, science, or special education. If this commitment is not met, the grant will convert to a loan that must be repaid—with interest.
Students who qualify for a TEACH Grant can be awarded up to $4,000 per year of school. Undergraduates are eligible for up to $16,000 total, while grad students can qualify for a maximum of $8,000. The TEACH Grant program was started in 2008 to encourage more people to become teachers.
Administration of the grants has not always gone smoothly, however. An investigation into the grant program released in 2018 revealed that thousands of recipients of TEACH Grants who were making good on their postgrad teaching commitments had their grants erroneously converted into loans due to bureaucratic errors. Following the publication of the investigation, the Department of Education launched a review of the program and set out to restore the grants to teachers who had been affected.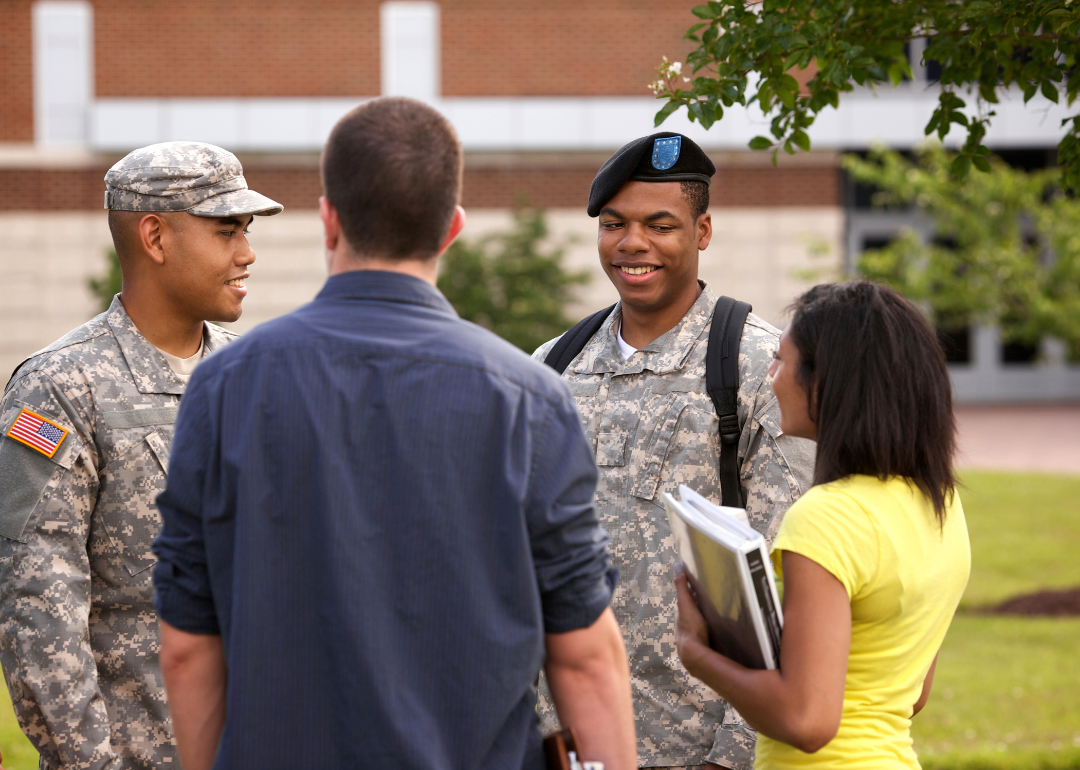 Canva
Military service grants
There are a variety of available military service grants, with eligibility ranging from family involvement in the military to grants meant for veterans who want to further their education. The Iraq and Afghanistan Service Grant is a grant available to students who lost a member of their family to military service in Iraq or Afghanistan. The grant is intended for those who do not meet need-based requirements for the Pell Grant, but it matches up with the current Pell Grant award maximum of $6,895 per year.
Other military service grants include grants for veterans, as well as the Reserve Officers' Training Corps scholarships, a program for students interested in serving in the military post-graduation. ROTC scholarships can cover up to the full cost of tuition at participating colleges and universities, and there are different tracks for each branch of the military. While completing four years of an ROTC program obligates graduates to perform military service, students who participate in the program short-term are not required to join the military after graduation. Students partaking in ROTC complete a regular college degree in addition to some preliminary military training courses.
Data reporting by Emma Rubin. Story editing by Brian Budzynski. Copy editing by Tim Bruns.
This story originally appeared on Best Universities and was produced and
distributed in partnership with Stacker Studio.
More Stacker National