George Michael: The life story you may not know
Published 2:30 pm Monday, June 12, 2023

EVERT ELZINGA/AFP via Getty Images
George Michael: The life story you may not know
It is often easy to get lost in the idea of stardom. What appears to be all glitz and glamour can often act as a clever facade that helps to hide the truth. In the case of George Michael, his meteoric rise to stardom—with both Wham! and his solo career—seemed to act as a temporary salve trying desperately to heal something few understood.
On the surface, he appeared to have it all. He was handsome, talented, and charming. He was a beloved figure in mainstream music by the time he had graduated high school. His career was getting bigger and bigger with each passing year. Michael's smoldering stare and perfect grin were splayed across every tween, teen, and music magazine in existence, and there appeared to be no stopping his success.
Yet far below the surface, there was a man who was going through tragedies and losses, forced to live in a state of fear that his identity as a gay man would be discovered. The more layers of Michael's life you peel back, the more one realizes the adage "money can't buy happiness" is not just an annoying cliché—it is a harsh reality. It appeared Michael tried his hardest to face his troubles alone, regardless of the cost to his own mental health.
When we think about the things we didn't know about a star, and we look back and reflect upon the things they tried to keep private, it would do us all a great deal of good to remember that "stars" are, in fact, still human. That love and loss, tragedy and triumph, mistakes and lessons are not relegated solely to those who exist outside of stardom. This serves as an important reminder that no amount of money or fame can keep any of us from having to deal with the human experience.
Stacker compiled the life story of George Michael based on a variety of sources, including Michael's own words, interviews, documentaries, and music databases. The following is meant to honor who he was but also to remind us all that one never fully knows what others are going through—no matter how perfect their life may seem.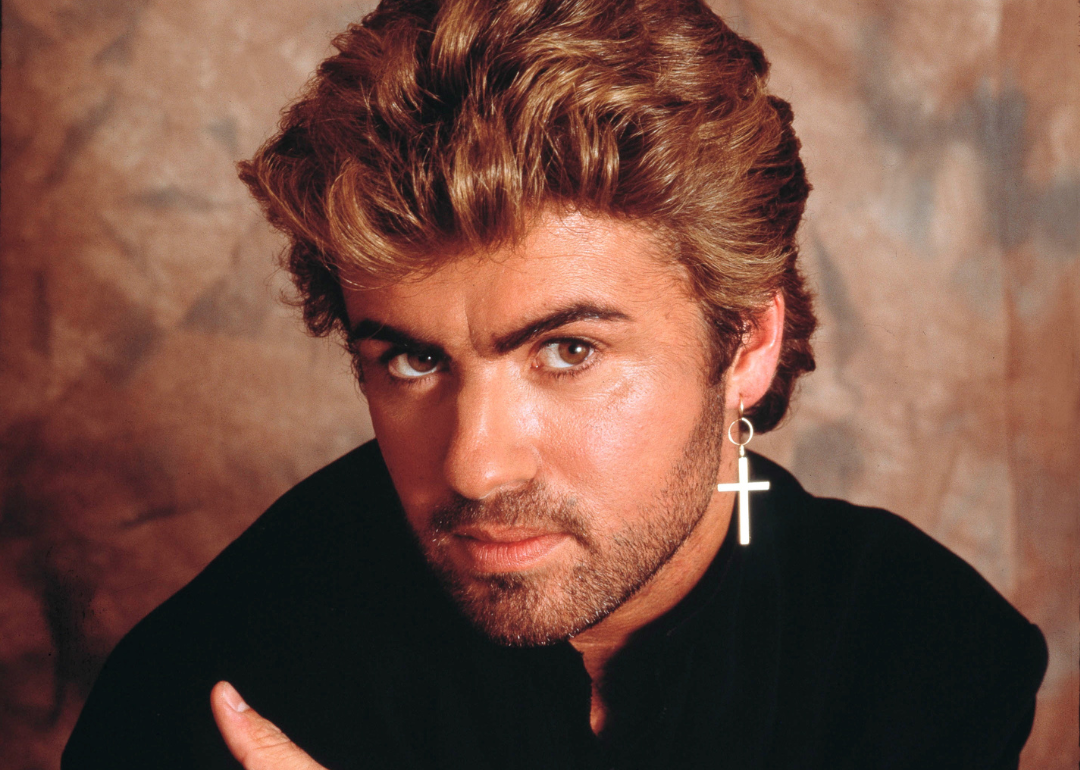 Michael Putland // Getty Images
1963: Early life as Georgios
Though the world knew him as George Michael, his family knew him as Georgios Kyriacos Panayiotou, born June 25, 1963. While his mother, Lesley, was an English dancer, George's father Kyriacos was Greek-born and came to London in the '50s.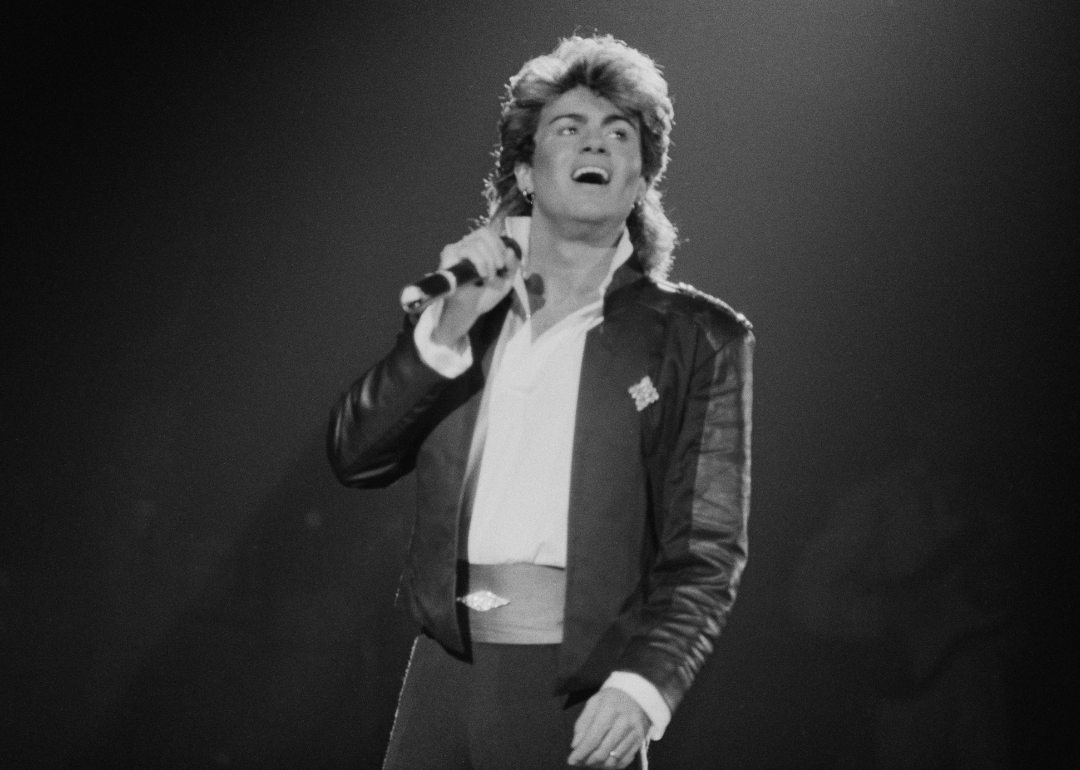 Michael Putland // Getty Images
1969: An early love of music
George's musical interests began at an early age when he found a gramophone tucked in his parents' garage. The discovery inspired him to write his first song at age 6. By the time he was 8, he realized he wanted to make music a career—though he kept that secret from his parents.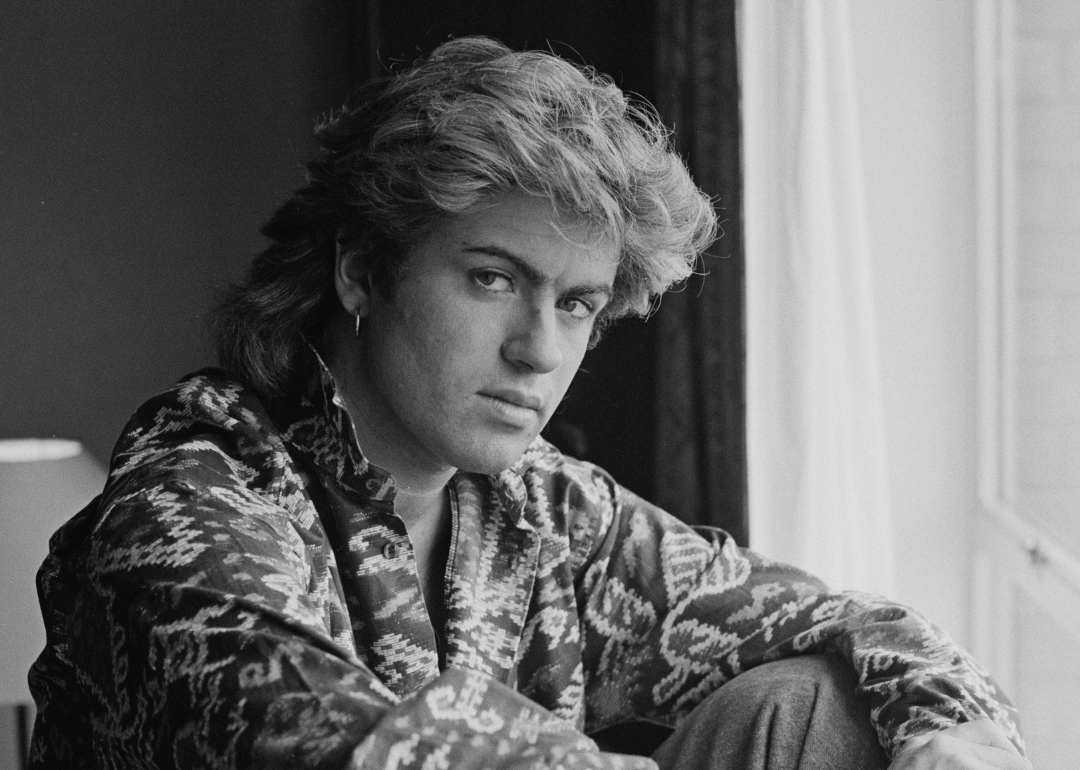 Michael Putland // Getty Images
A strained relationship with his father
Despite knowing he wanted to pursue music at an early age, Michael didn't make his desires known to his father right away. In an interview with Event Magazine before his death, Michael said, "Funnily enough, my father always used to say that he didn't think I could sing." His father was known to be distant and cold and had difficulties accepting his son's sexual identity as he got older.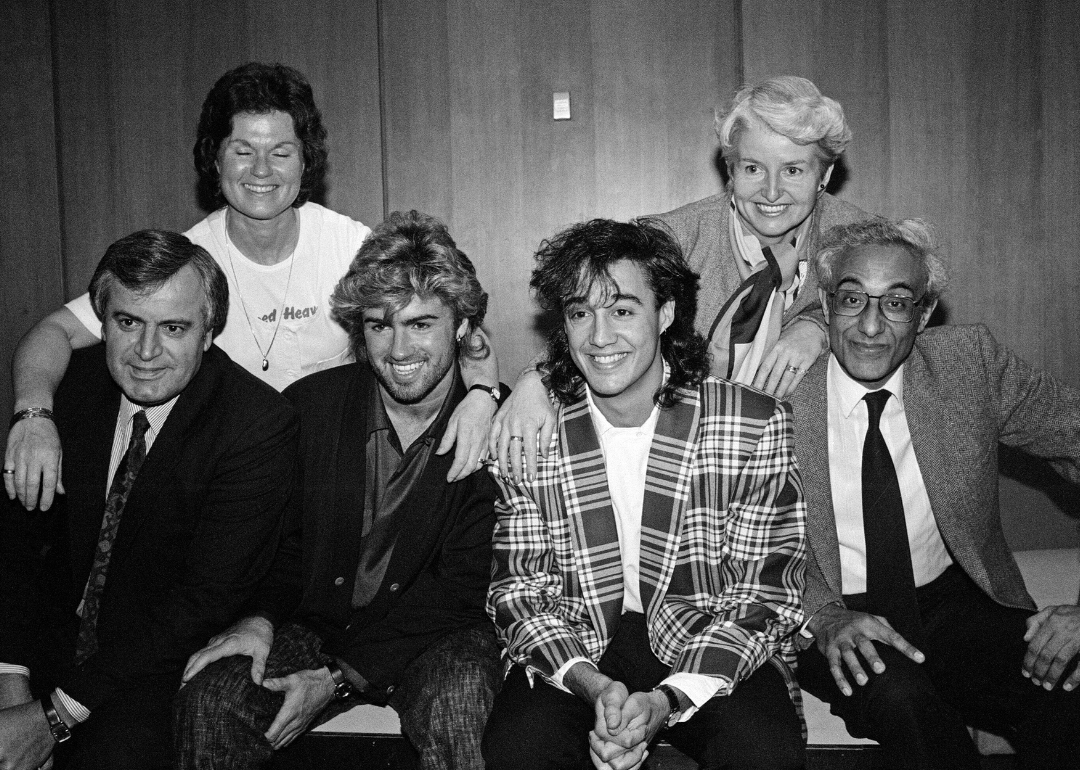 Geoff Garratt/Mirrorpix // Getty Images
A deep but complicated relationship with his mother
While Michael's father wasn't known for being supportive or affectionate towards his son, his mother did as much as she could to encourage him in his pursuits. Though she too had an issue at first with her son's sexual orientation as years went on, it was attributed to her fears that Michael would end up like his uncle, Lesley's brother Colin, who died by suicide when the singer was only a baby. It was believed that Colin was secretly gay, and Michael's mother feared a similar path for her son, according to biographer James Gavin, who conducted hundreds of interviews with Michael's friends and family after his death.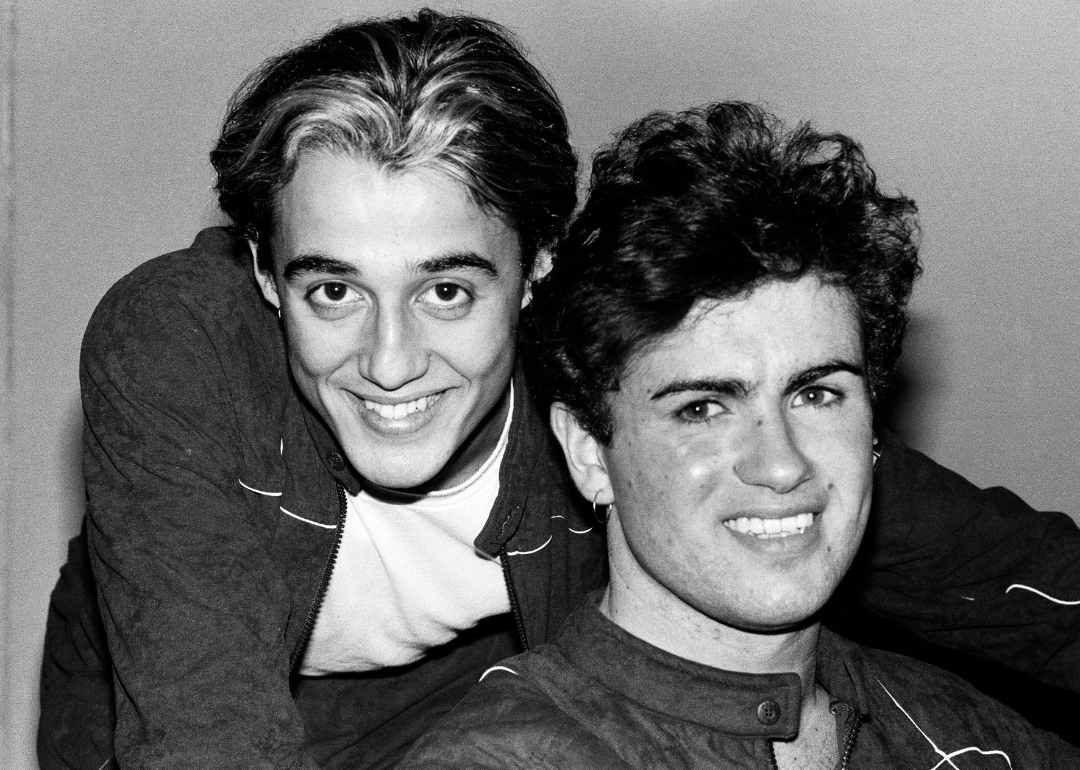 Mike Maloney/Mirrorpix // Getty Images
1975: Life changes while attending Bushey Meads
Though Michael was born in Middlesex, his parents moved the family to Radlett when he was in his early teens. The singer attended Bushey Meads school just outside of Radlett's bounds. It was there that Michael met Andrew Ridgeley, then a 12-year-old that volunteered to show the new student around his school. The two would go on to form Wham!, the pop duo that would launch Michael's career into the stratosphere.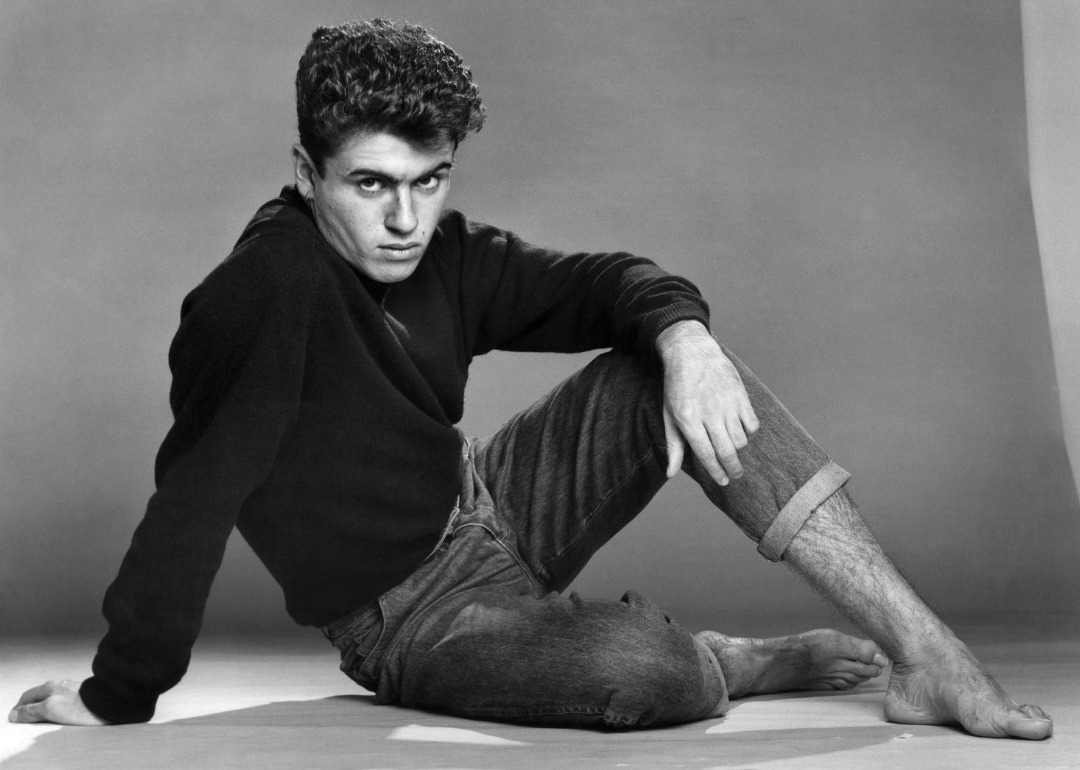 Arthur Sidey/Daily Mirror/Mirrorpix // Getty Images
1982: 'Young Guns' are blazing with the release of the first Wham! single
The first Wham! hit single "Young Guns (Go For It)" was released in 1982. The duo appeared on "Top of the Pops" at the last minute after another artist canceled. (The "Top of the Pops" producer actually spotted Wham! on the children's TV show "Saturday Superstore.") The appearance helped boost the signal of the song onto the U.K. charts, where it climbed up to #3 and turned the two into heartthrobs.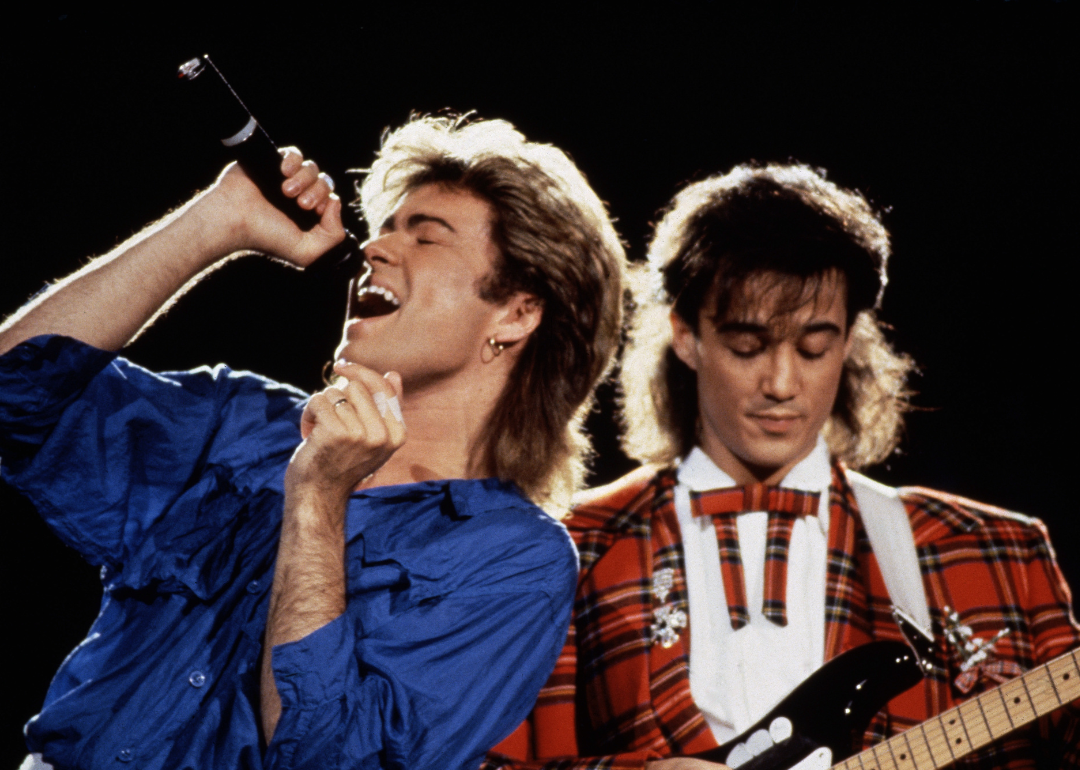 Michael Putland // Getty Images
Early '80s: Every Wham! song released was more successful than the last
Between 1982 and 1984, Wham! released multiple singles, all of which landed on the charts. With each song released, their rise to the top climbed higher and higher, eventually landing their first U.K. and U.S. #1 hit with "Wake Me Up Before You Go-Go," a fizzy pop classic that made the pair household names.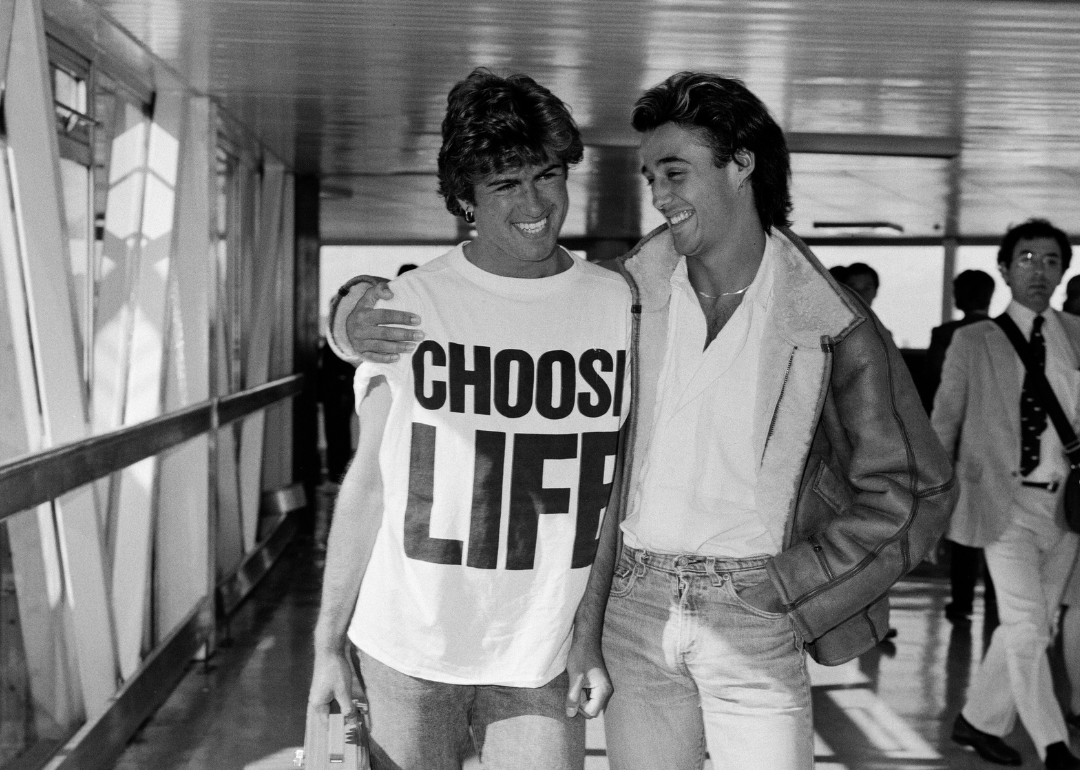 Victor Crawshaw/Mirrorpix // Getty Images
1984 and beyond: Consistently using his platform for good
Not long after Wham! became pop icons, the duo made a bold political choice to perform at a 1984 benefit concert for the miners' strike that took place in the U.K., with heavy opposition to the strike coming from Prime Minister Margaret Thatcher and the Conservative Party. While it was the first benefit concert Wham! performed at, it wouldn't be the last for Michael.
Over the course of his career, he used his stardom over and over again to bring awareness to causes close to his heart—especially when it came to HIV and AIDS research and care. He was also prone to spontaneous acts of kindness, such as tipping thousands of pounds to a waitress-student in debt or volunteering at a homeless shelter.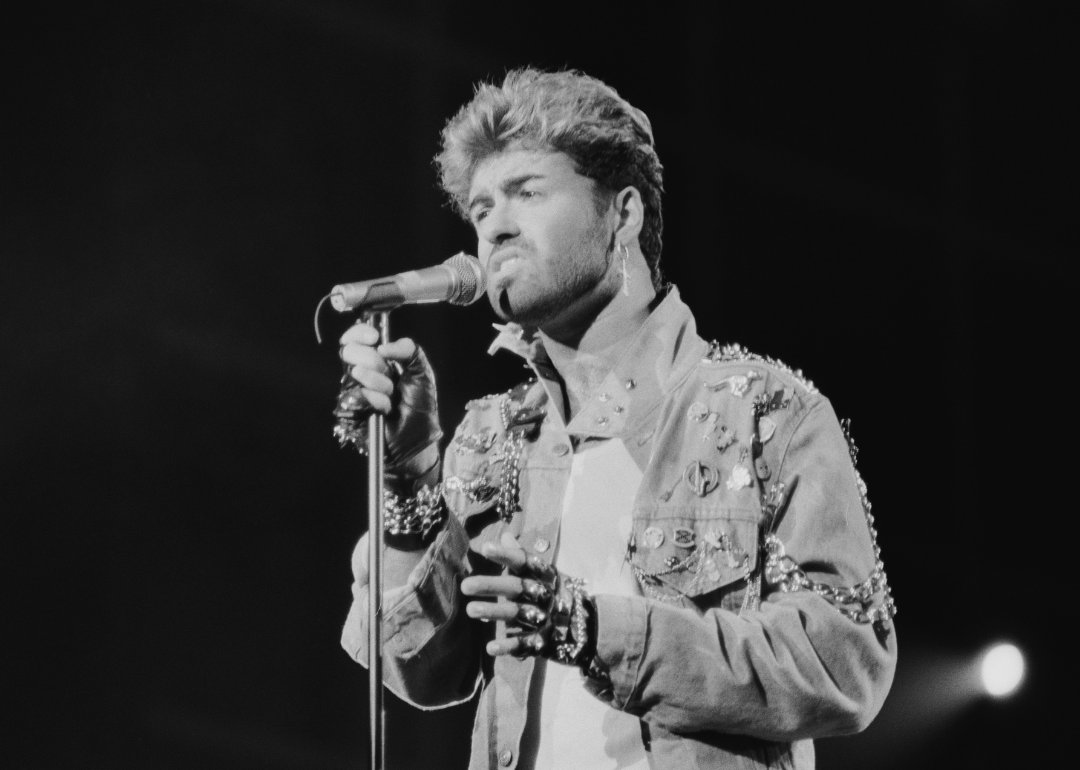 Michael Putland // Getty Images
1984: A solo career while still in Wham!
While "Careless Whisper" was released on the Wham! album "Make It Big," the song was considered Michael's first solo song, featuring an entirely different style and approach than the typical pop sensibilities Wham! subscribed to. The song hit #1 in 25 countries around the world by 1985. Michael wrote the song at only 17 years old, riding a bus on his way to work as a DJ.
Peter Charlesworth/LightRocket via Getty Images
1985: Wham! performs in China
On top of their boyish good looks, charm, and undeniable talent, Wham! was also well known for being the first Western group invited to perform in communist China. The two performed at the Workers' Gymnasium in front of 15,000 people, a major feat at the time for Western artists. According to rumors, the duo received the invitation after a clever campaign from their manager, Simon Napier-Bell, that portrayed Wham! as a wholesome pop group, and Queen, who they were competing against, as salacious as flamboyant. The performance inspired the documentary film "Wham! in China: Foreign Skies."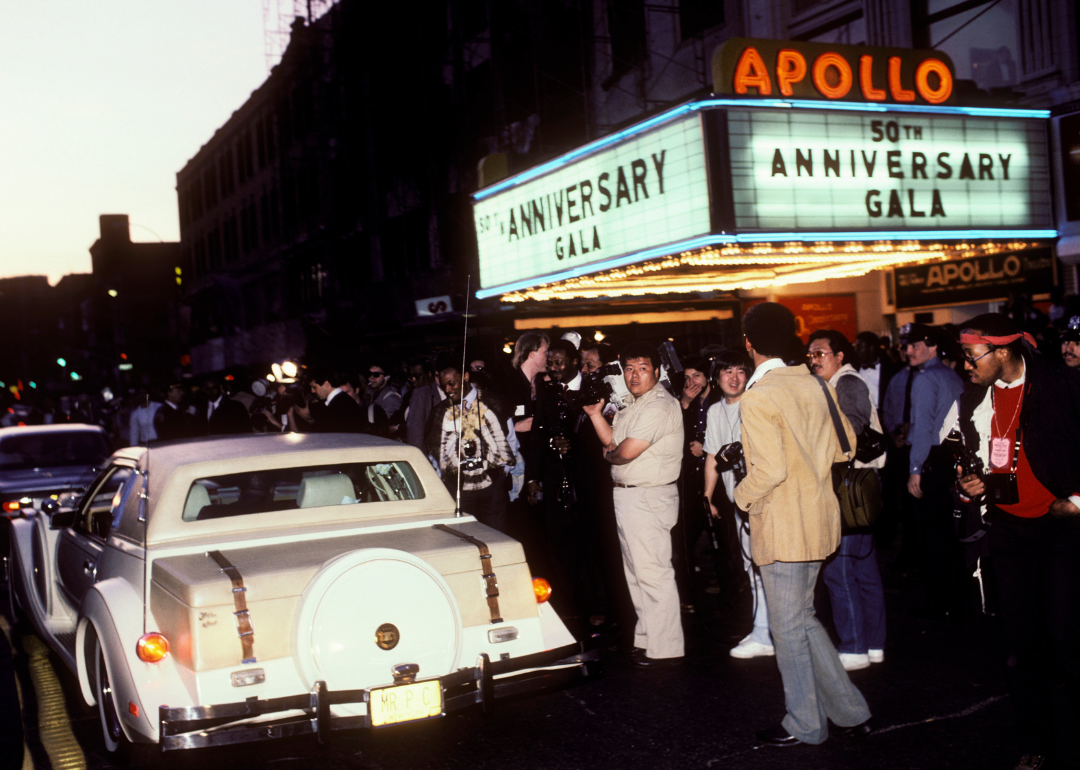 Ebet Roberts/Redferns // Getty Images
1985: Michael and Smokey Robinson
In May 1985, George Michael performed as a solo artist alongside dozens of other artists and entertainers for the ceremonial reopening and 50th anniversary of the historic Apollo Theater in Harlem. At just 21 years old, Michael would sing "Careless Whisper" alongside Smokey Robinson. Michael was one of three non-Black artists asked to perform. (Boy George and Rod Stewart were the other two.)
Michael said throughout his career that Black audiences were one of the first to accept him and his music. He told The Record in 1998, "One of the most remarkable things about my career in America was that from day one, Black audiences accepted me without question as a singer, performer, and songwriter. They didn't really allow the stigma … to get in the way of what they were actually listening to."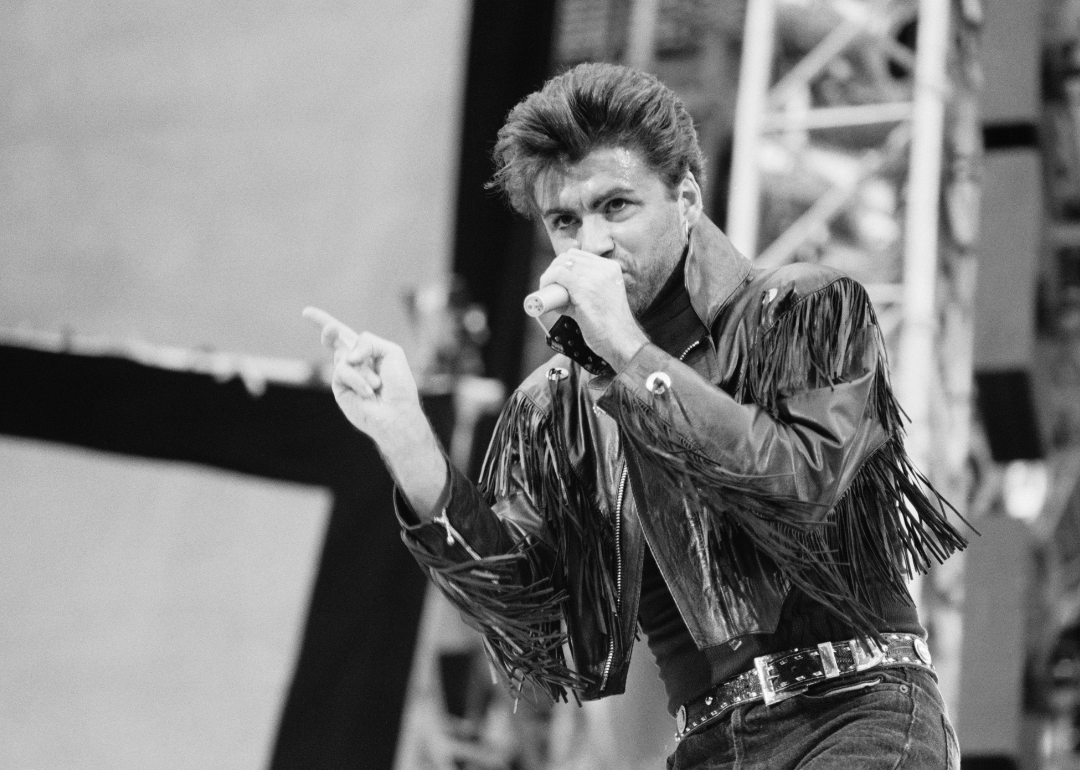 Michael Putland // Getty Images
1986: An epic goodbye for Wham!
Michael rocked the music world in 1986 when he announced in an interview on "Aspel & Company" that Wham! would be breaking up, but would play one more show before it was all over. Held at Wembley Stadium, "The Final" concert was held before a sold-out crowd of over 70,000. By the time the duo split up, they had released three albums and had six U.K. hits. Both Michael and Ridgeley penned heartfelt letters to their fans thanking them for being there during the journey.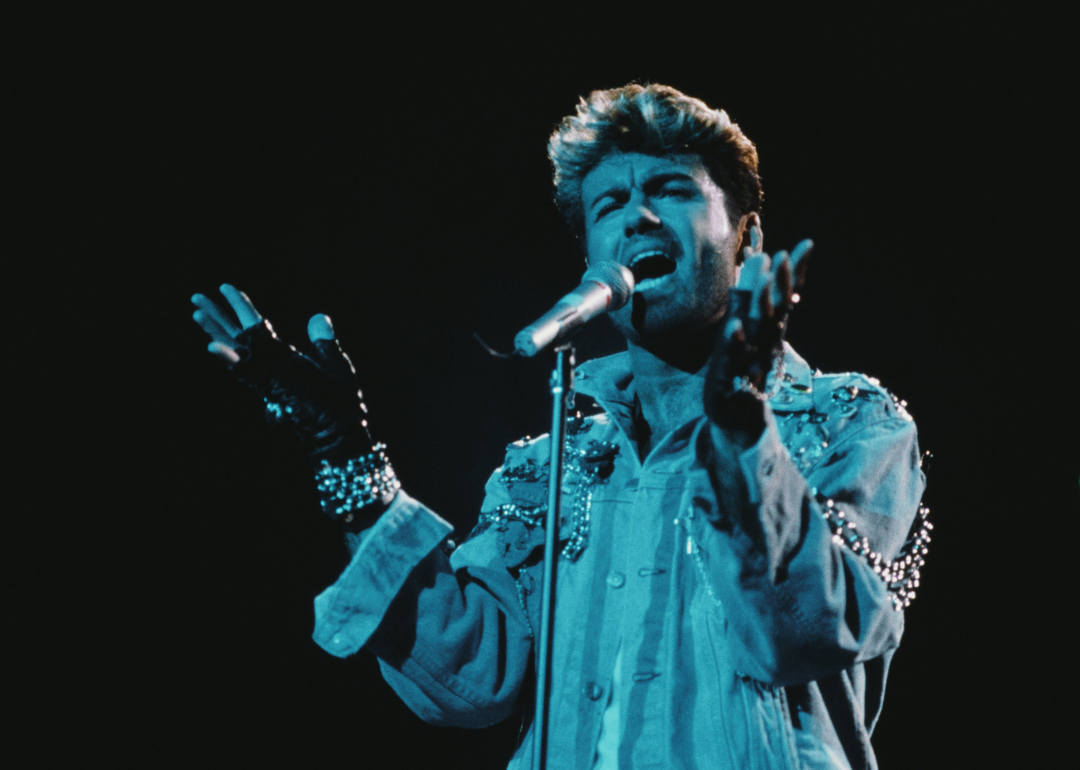 Michael Putland // Getty Images
1987: First solo album a huge success
If the internet had been around at the time of George Michael's debut solo album, "Faith," we have a feeling he would have broken the internet. Michael had written and produced every track on it. The album was stacked with hit after hit and launched Michael to the #1 spot along with earning him a Grammy for Album of the Year. The album also marked the first time a white male artist broke into the #1 spot on Billboard's Top Black Albums chart. Breaking away from his bubble-sweet persona in Wham!, Michael oozes sensuality with the lead singles "I Want Your Sex," "Father Figure," and the title track "Faith."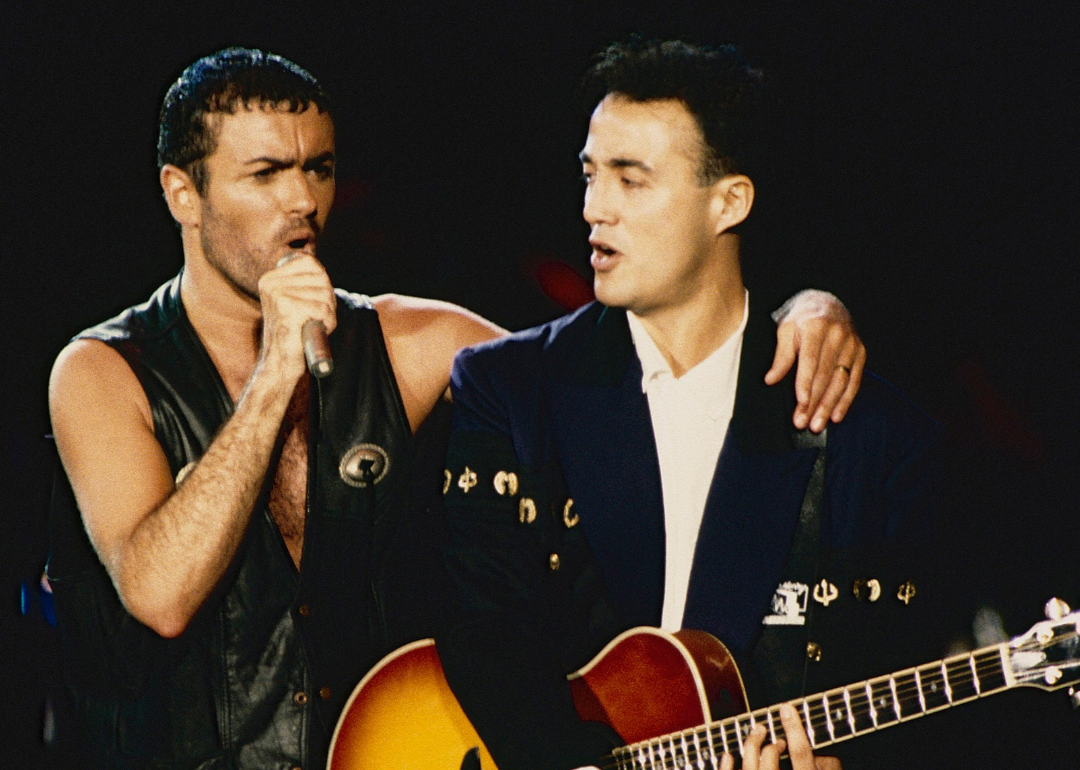 Kevin Mazur/WireImage // Getty Images
1991: A rom-com romance begins
We often hear fairy tales about love-at-first-sight romances that start with eyes locking across a crowded room, and in the instance of Michael and Anselmo Feleppa—the man whom the singer called his soulmate and savior—that's exactly how it happened. In 1991 during a concert in Brazil, Michael was performing on stage in front of more than 150,000 people when he locked eyes on Feleppa. Michael was so flustered by the interaction that he reportedly "stayed away from that corner" of the stage for the rest of the show, afraid he would forget his lyrics. The start of their relationship was instant and intense—much like the tragic end of their relationship.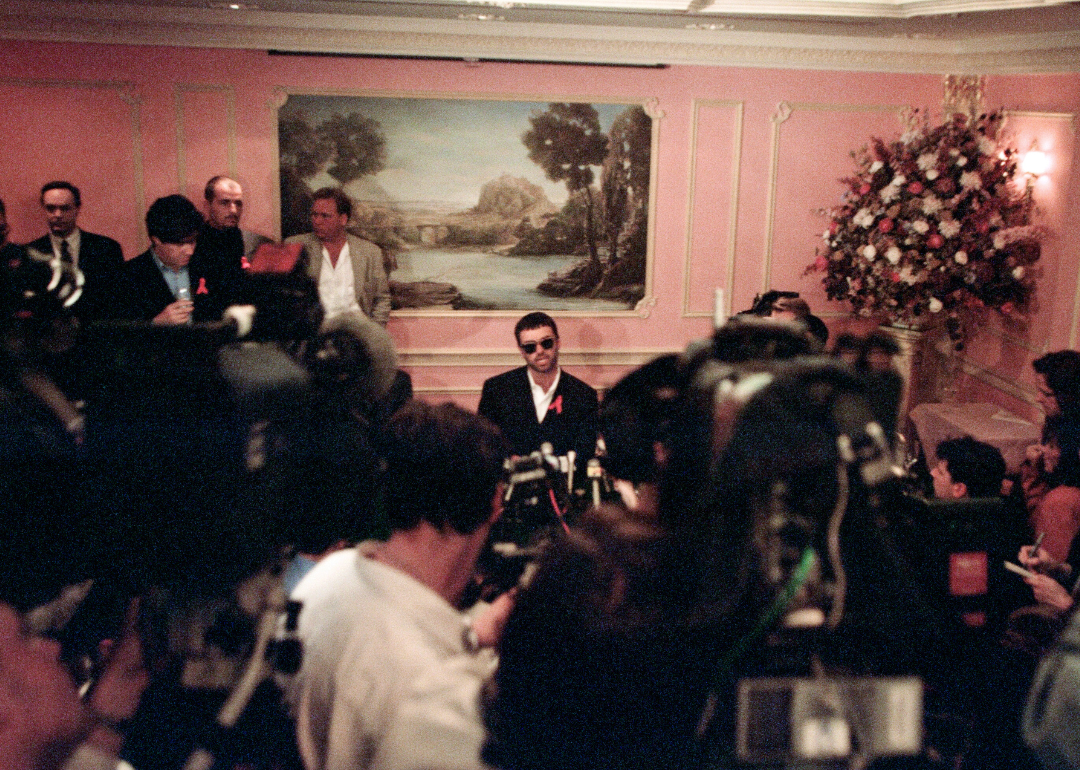 Mike Moore/Mirrorpix // Getty Images
1992: Suing his record label
While many mainstream artists have since gone to the proverbial bat with their record companies over music rights, images, and the like, George Michael was one of the first well-known artists to take his record label to court. Alleging that he had no control over his image and was "no more than a piece of software," Michael took Sony to court in 1992. The suit eventually landed in Sony's favor, and years later, a documentary would reveal the singer's regrets. The decision would stall his career for five years.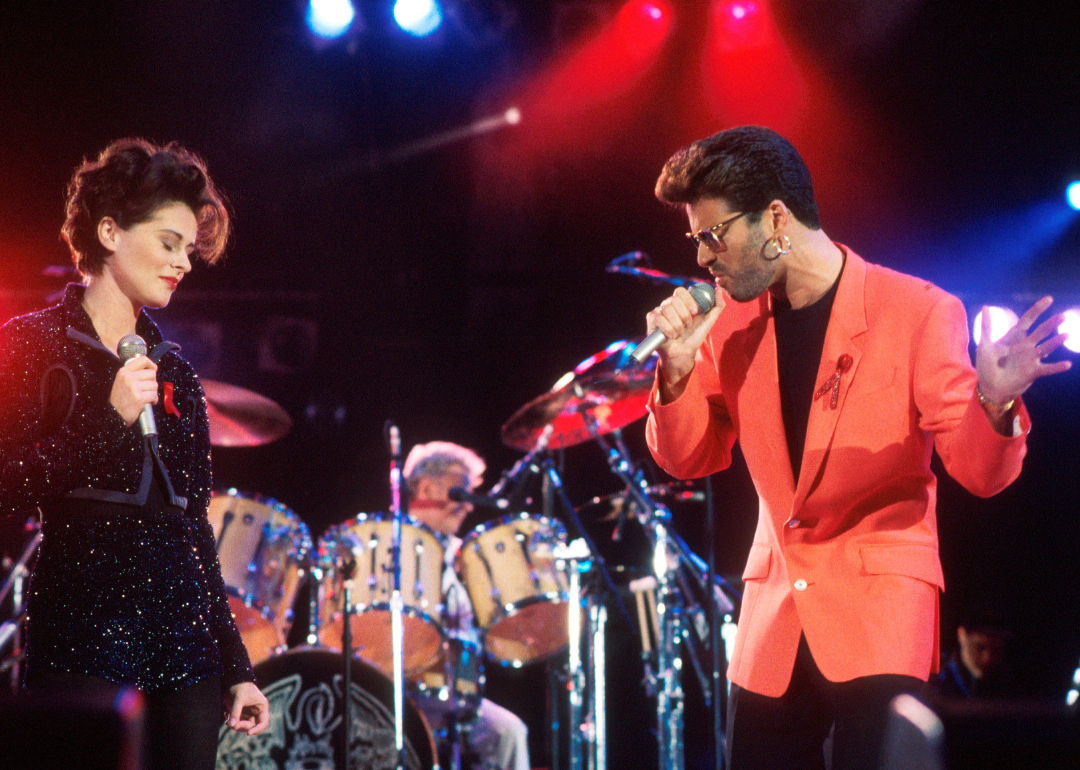 Michael Putland // Getty Images
1992: The HIV and AIDS epidemic hits close to home
As he was dealing with the Sony lawsuit, Michael was also coping with the discovery that his partner was HIV positive. This experience possibly fueled Michael's lifelong dedication to AIDS research. Months into their whirlwind relationship, Feleppa developed a flu he couldn't shake. After getting checked by doctors, Feleppa discovered his life-threatening condition and delivered the dark news to his partner after New Year in 1992.
That April, Michael would perform a tribute to his idol Freddie Mercury, who had just died of complications from AIDS. In 1993, Feleppa succumbed to the virus, dying from complications that caused a brain hemorrhage. After Feleppa's death, Michael would finally tell his parents he was gay.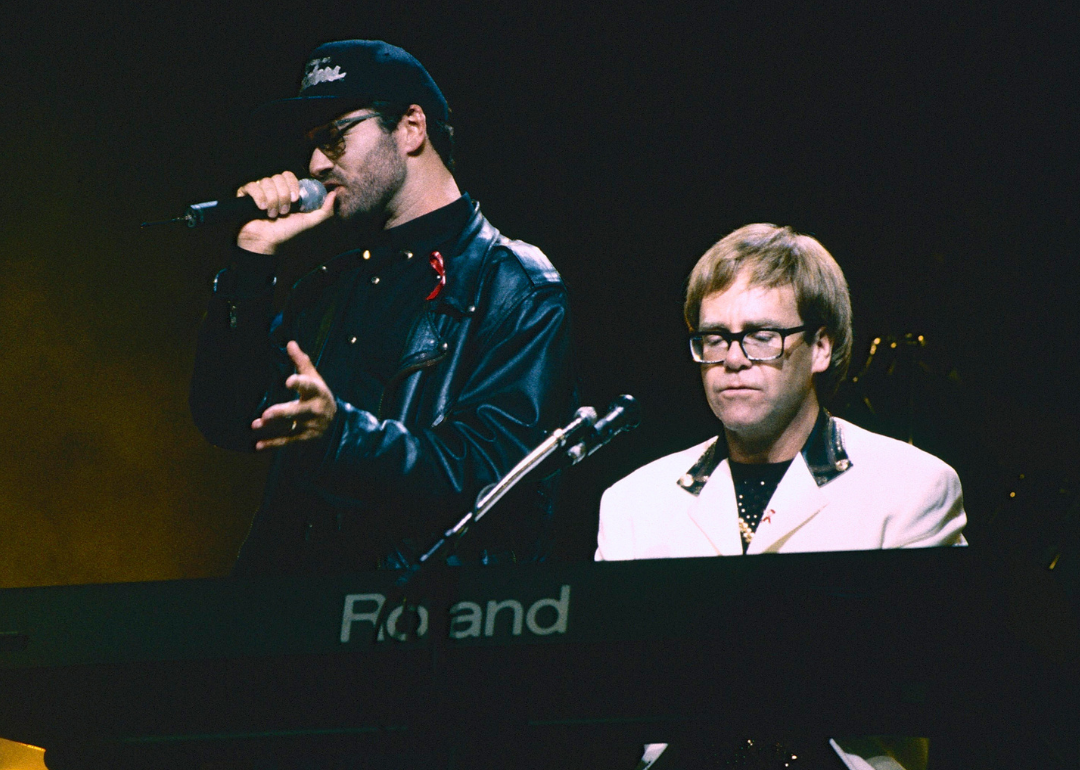 Kevin Mazur/WireImage // Getty Images
1997: A life haunted by tragic deaths
Between the success of Wham! and Michael's solo career, it would feel hard to believe that he was silently suffering behind the spotlight, but he was silently suffering through the depression caused by the deaths of the two most important people in his life: Brazilian designer Anselmo Feleppa (the love of his life) and Lesley (his mother and most fervent supporter as a child). Lesley died at 60 in 1997 from cancer.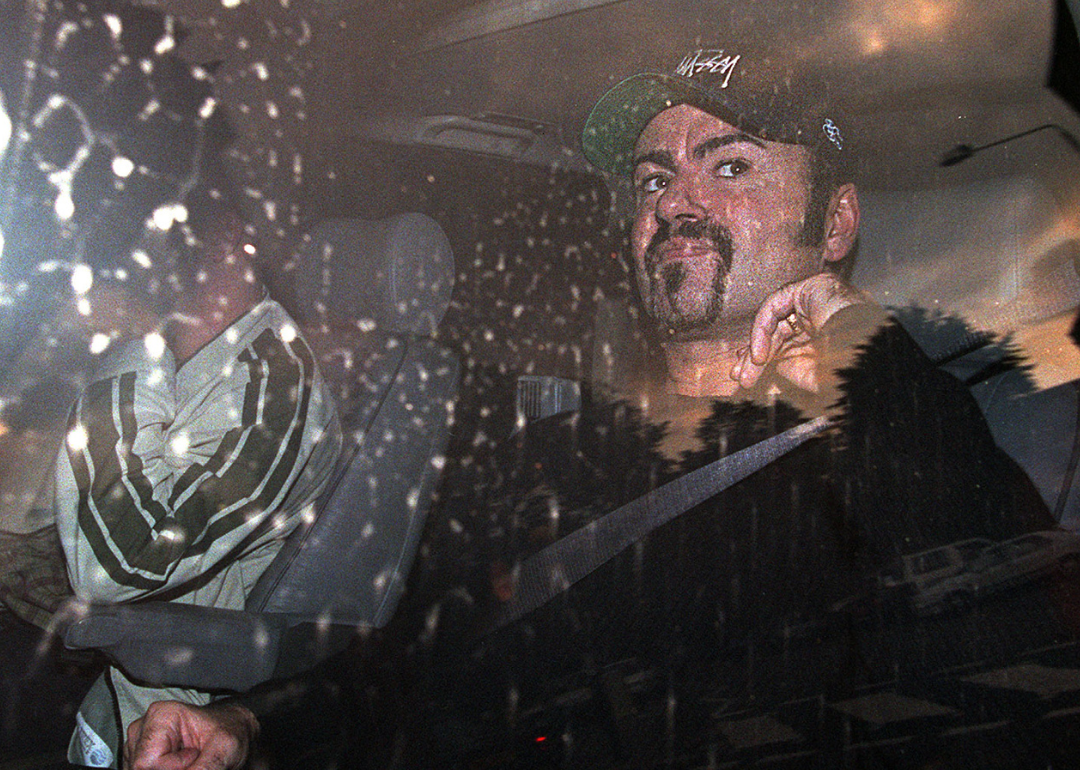 Peter Jordan/PA Images via Getty Images
1998: Forced to come out publicly
While Michael had been living as a gay man for many years in the safety and privacy of his own life, he had never publicly come out due to the stigma he feared would come up against him and his career. Yet in 1998, after a very public arrest for performing a "lewd act" in public by an undercover police officer in Beverly Hills, Michael was given no choice but to come out in order to get ahead of the press. After his arrest, the songwriter would satirize the moment in his video for the song "Outside," where Michael would pose as an officer dancing in a public restroom.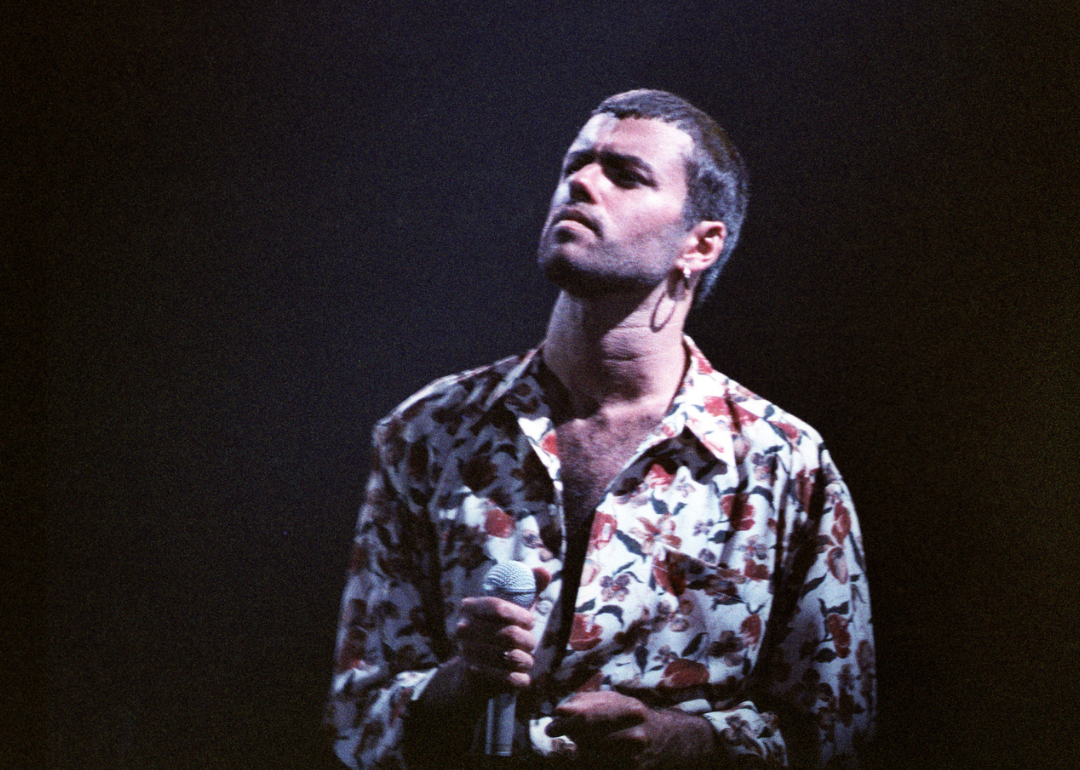 Pete Still/Redferns // Getty Images
The late '90s: Substance abuse issues
After going solo, it was reported that Michael fell into a cycle of substance abuse, which many around him believed stemmed from the depression he felt after losing both his mother and his partner coupled with living a life of secrecy. That cycle would also trap Michael in a revolving door of legal issues, including the aforementioned arrest in Beverly Hills.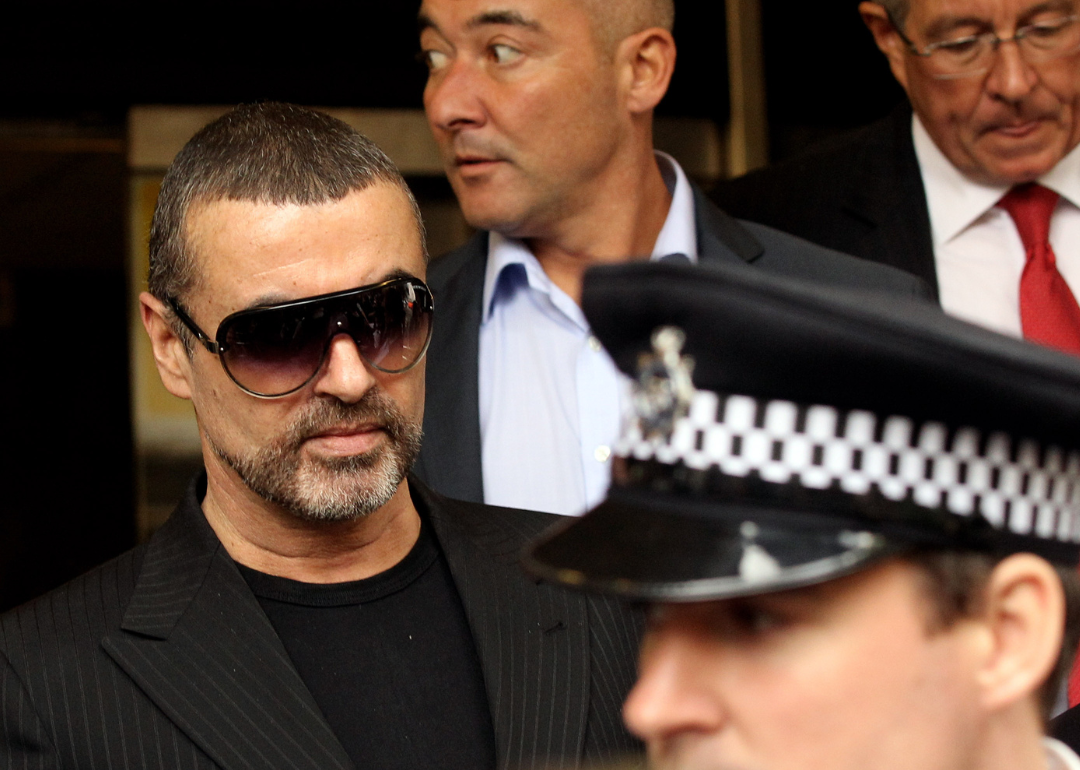 Oli Scarff // Getty Images
2000s: Overdosing and addiction
The depression spiral he was in seemed to only get worse in the 2000s, with Michael becoming addicted to the party drug GHB, as well as dabbling in other substances. In "George Michael: A Life," James Gavin would recount the singer playing video games, binge-watching, and arranging "GHB-fueled trysts," a way of escaping the constant fear he had about his image.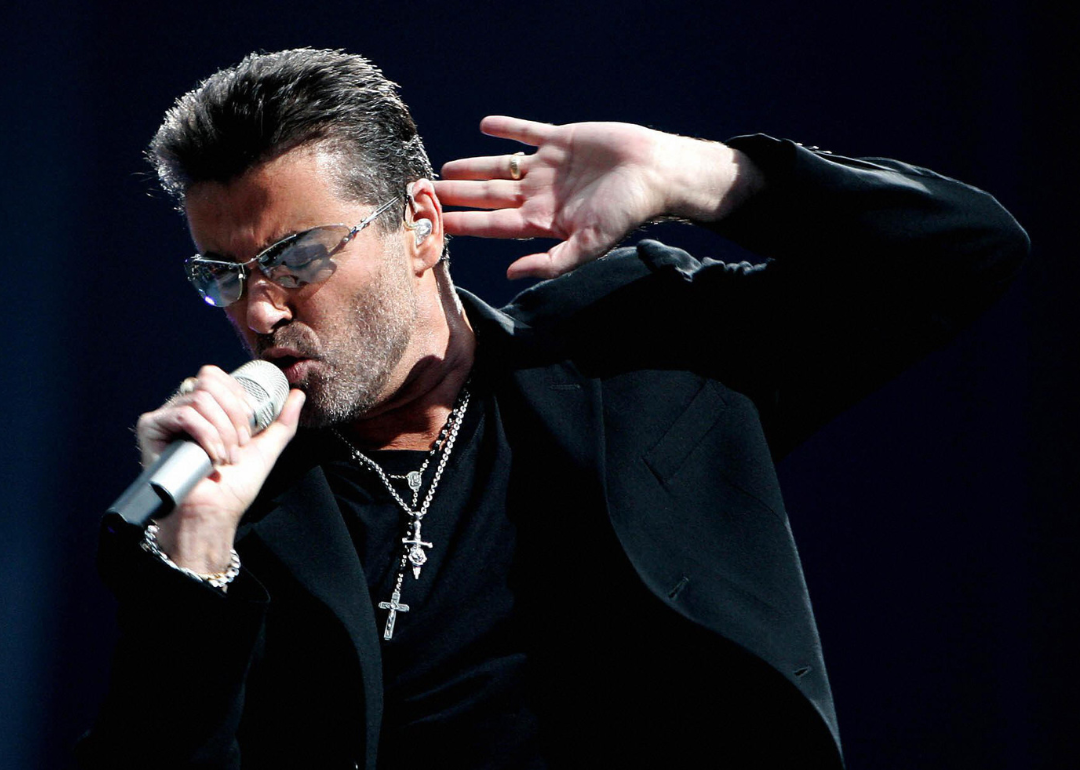 EVERT ELZINGA/AFP via Getty Images
2004: 'Patience' is rewarded
Despite facing the valleys of his life, Michael released his first album of original material in eight years. His album "Patience" felt worth the wait after all. It went #1 in the U.K., though it didn't fare as well in the U.S. The Washington Post pop music critic Chris Richards wrote that the album gave "Michael an opportunity to sort out some important truths about pop itself: that our pleasure is not frivolous, and that heavy ideas travel further when they're floating on bright melodies."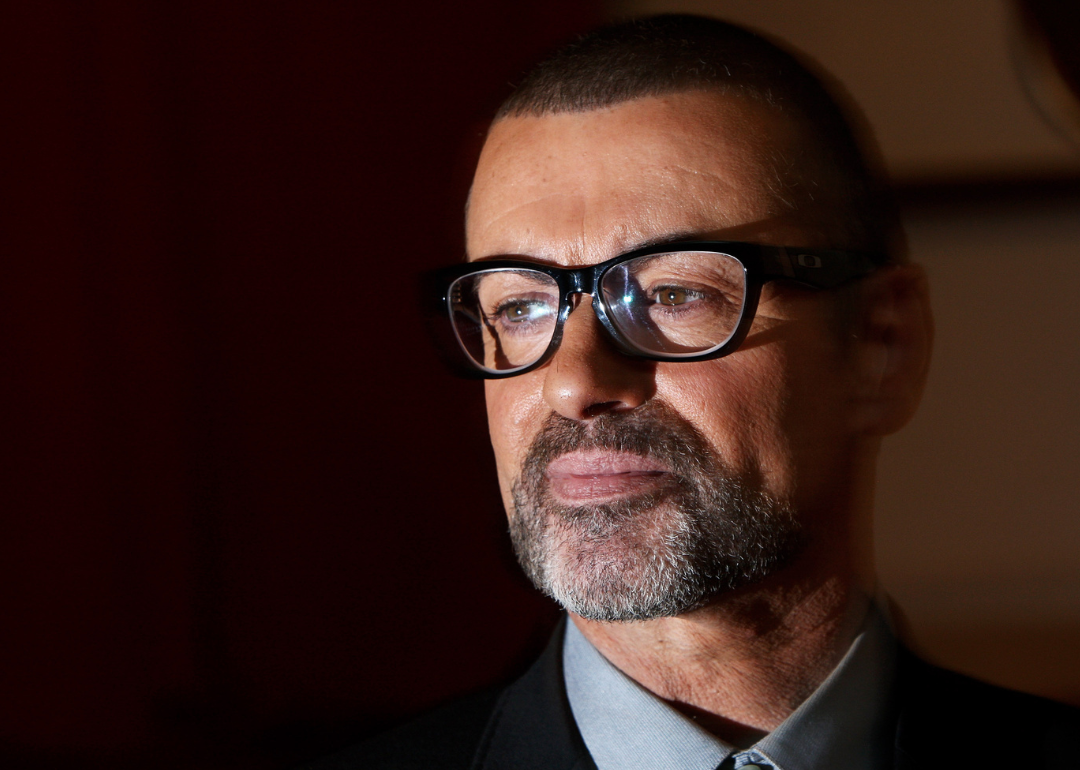 Dave J Hogan // Getty Images
2006-2013: Legal troubles late in life
While many people know of his infamous arrest in a public restroom, it was not his only run-in with the law. He was caught before—but released—for possession. He was also involved in multiple traffic incidents, many of which seemed to be under the influence of alcohol or substances. In 2006, he was found half asleep behind the wheel of his Mercedes. In 2010, he crashed his Range Rover into the front of a film processing center. In 2013, he reportedly fell out of his car in the middle of the M1 freeway when he was trying to close the door properly.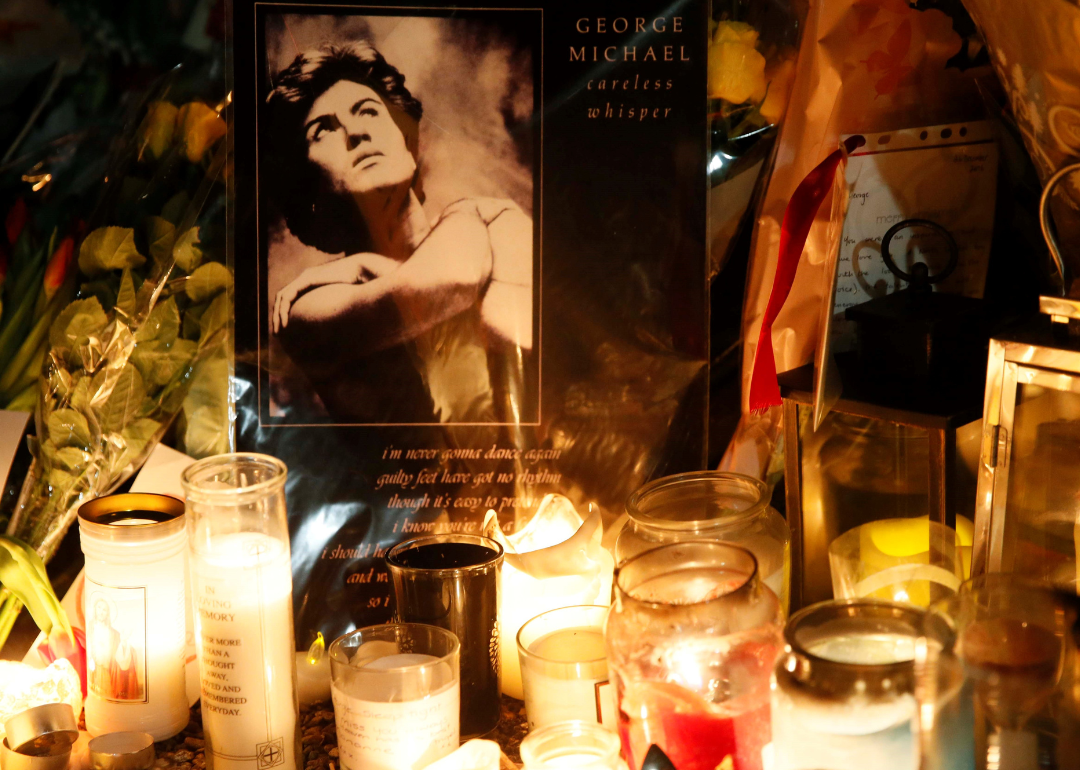 Erhan Elaldi/Anadolu Agency // Getty Images
2016: A timed demise?
Lesley, George's mother, was born on Christmas Eve, and George Michael passed away on Christmas Day. While it was reported he died of natural causes related to liver and heart failure, there were speculations that illegal substances played a part in his demise. Fawaz, who found Michael dead on Christmas morning in 2016, alleged that Michael had taken his own life.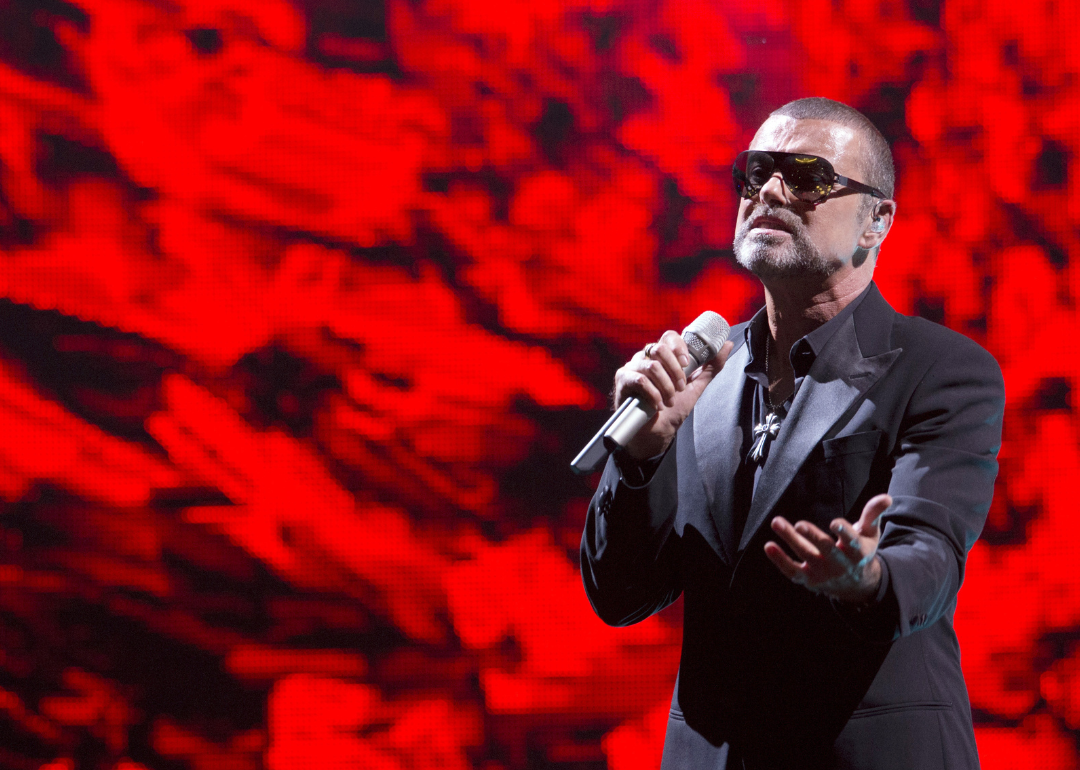 MIGUEL MEDINA/AFP // Getty Images
Quietly generous all the way to his death
Not long after Michael died, story after story began to emerge about the true kindness Michael held in his heart. There were multiple reports of Michael giving thousands and thousands of dollars to random strangers at a moment's notice because he felt they needed it. Among the stories was that Michael paid for a woman's IVF treatment after hearing her story on a game show. Another was that he left a tip for over 25,000 British pounds after hearing a stranger lamenting over her crippling debt. He never asked for recognition.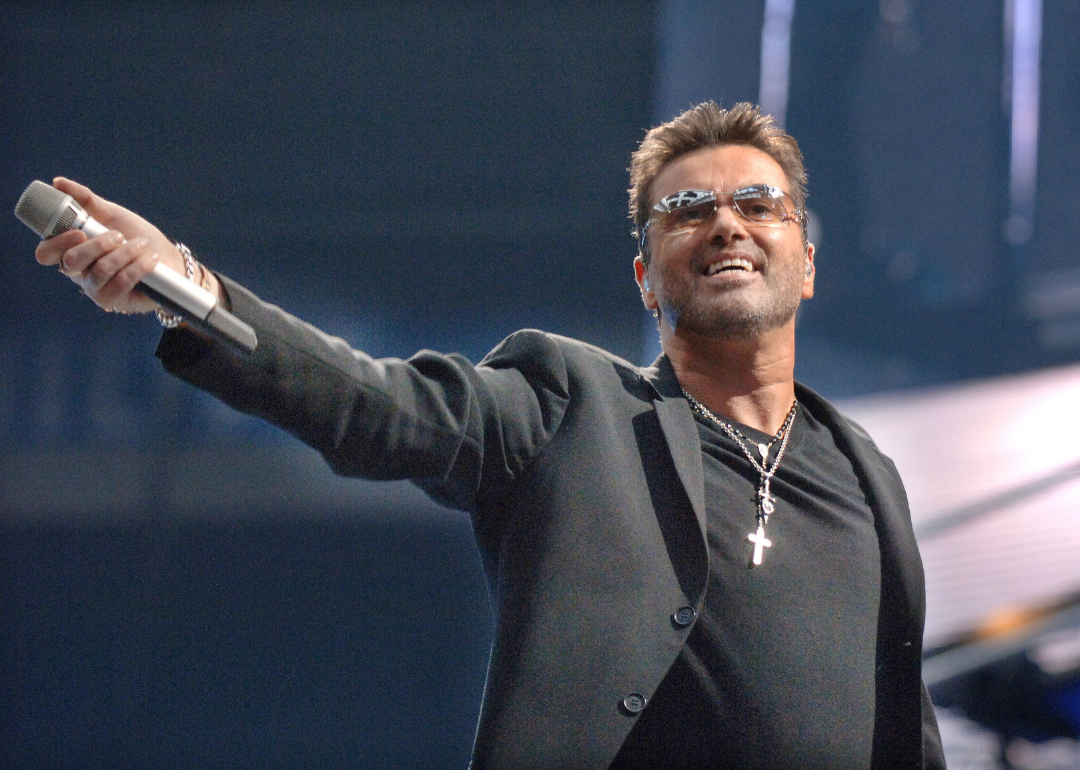 Rob Verhorst/Redferns // Getty Images
2017: One final say
Before his death, Michael was working on a project entitled "Freedom Uncut," a deeply introspective look at the life of George Michael through his own lens. In the film, he spoke of the losses he suffered, the loves he experienced, and the triumphs and tribulations he faced as a superstar consistently left naked in the spotlight for all to see.
The documentary was first released posthumously on U.K. television on Oct. 16, 2017 (with a later 2022 theatrical release) and took a highly concentrated look at Michael's life between Wham! and the first years of his solo career. It laid bare all of the things Michael had kept to himself over the course of his life. In the trailer, Michael says, "I want to leave songs, I believe I can leave songs, that will mean something to later generations." At the very least, fans will remember the singer's lifelong struggle for his life and perhaps keep the faith.
Story editing by Carren Jao. Copy editing by Tim Bruns.
More Stacker National