10 celebs who started billion-dollar brands before turning 30
Published 6:30 pm Tuesday, June 20, 2023

Mike Coppola // Getty Images
10 celebs who started billion-dollar brands before turning 30
Launching successful brands like the iconic Air Jordan shoes and socialite-inspired cosmetics is but one way celebrities have diversified their assets to ideally weather any metaphorical storm, building off their fan base and leveraging social media to market their next venture.
Yet the competition for celebrity brands is thick, particularly in the perfume and beauty industry. FragranceNet.com lists 299 items as "celebrity perfumes." With the volume of celebrity-endorsed brands on the market, it's apparent that partnerships have become "transactional," according to Lucie Greene, a trend forecaster and founder of the Light Years consultancy. "It's not something you've genuinely done because you're passionate about lip gloss," Greene told the New York Times.
What's more, for about 1 in 5 Gen Zers' purchase decisions, celebrities are the source of influence, compared to the recommendations of their friends, said Hana Ben-Shabat, the founder of research firm Gen Z Planet, to the Times.
The case of whether or not Kylie Jenner is a billionaire from her beauty brand shows just how difficult it can be to assess the value of celebrity labels. In 2019, Jenner was named the youngest-ever self-made billionaire by Forbes, at age 21. However, an investigation by the same publication later claimed that the size and profits of Jenner's company, Kylie Cosmetics, were exaggerated in the provided tax documents, and her title was revoked.
So what famous entrepreneurs and brands have risen above the rest to reach the billion-dollar club?
Though it's impressive enough to reach that high dollar value, Shopdog raised the stakes even higher by scouring news articles to compile a list of 10 celebrities who started their billion-dollar businesses before turning 30.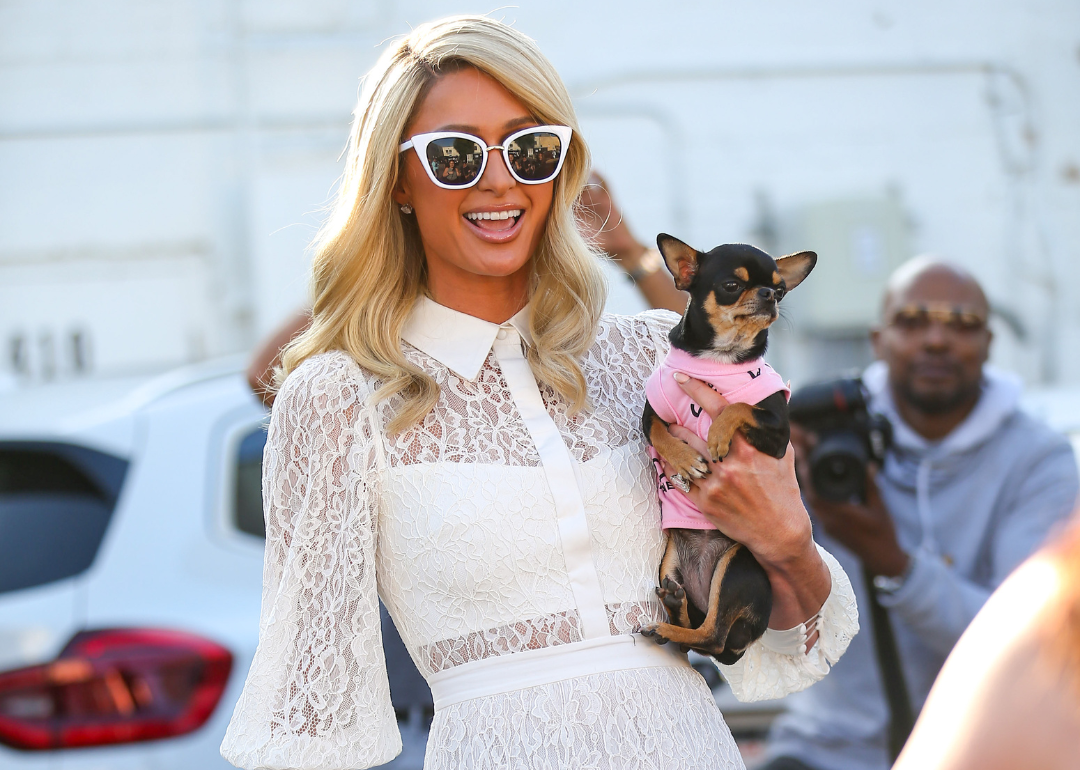 Bellocqimages/Bauer-Griffin // Getty Images
Paris Hilton
With a great-grandfather who founded the worldwide, multibillion-dollar Hilton Hotels brand, it's not a stretch to say making money is a family legacy. Well-known socialite Paris Hilton put her first official financial stake down in 2004 at 23 years old, when she launched her first fragrance, Paris Hilton for Women.
In 2006, she began to work on her next branded venture: 11:11 Media (formerly Paris Hilton Entertainment), which covers a range of multimedia industries like NFTs and digital licensing and is worth $4 billion in revenue, according to a company representative.
Hilton is also a well-known DJ, bringing in around $1 million per party. And despite saying she no longer needed to become a billionaire, she reached it anyway. According to an interview with Yahoo in 2015, her fragrance empire had produced 29 fragrance brands, selling over 40 million bottles, equating to $2 billion in sales—and expanded into 19 product lines.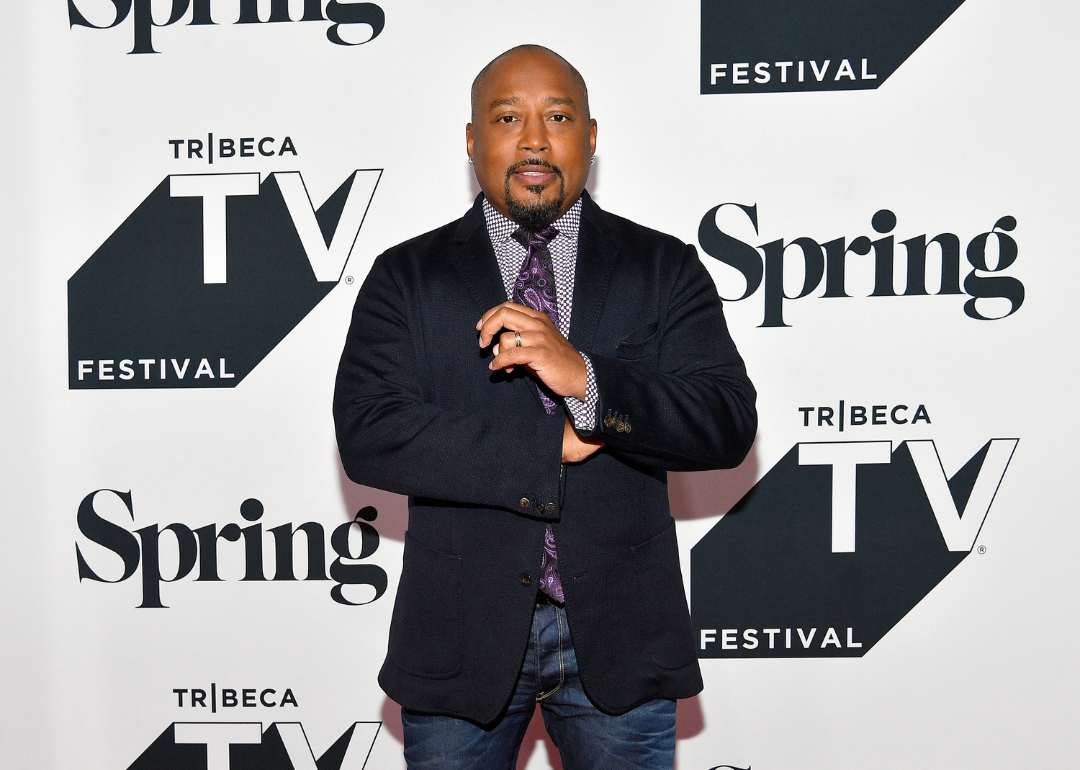 Dia Dipasupil // Getty Images
Daymond John
Streetwear brand FUBU began in 1992 with four friends, $40, and a sewing machine from Daymond John's mother. John, in his early 20s at the time, co-founded FUBU, an acronym representing "for us by us," with further backing from Jordan's mother, who mortgaged her house to build his business.
By 1998, the FUBU logo became a national cultural brand, inextricably linked with 1990s hip-hop and basketball, with the help of product placement in music videos and commercials by artists like LL Cool J and Nas. FUBU grossed over $6 billion since its beginning, and now John is paying it forward with investments of around $8.5 billion in 61 companies as part of his hosting job on the TV show "Shark Tank."
John has received accolades like NAACP Entrepreneur of the Year, was named the Presidential Ambassador for Global Entrepreneurship under former President Barack Obama, and published six books. Even so, he told CNN: "I don't equate money with success. Money provides you with more problems and limousines."
According to John's website, the brand reemerged in 2020 to "court Gen X" and re-enter the U.S. after years of focus on international markets.
Noam Galai // Getty Images
Drew Barrymore
Drew Barrymore's career began very early, notably starring in "E.T. the Extra-Terrestrial" at age 7. By 20, she took her love of cinema to another level, launching her production company, Flower Films, in 1995. The company's first big hit was 1999's "Never Been Kissed." Her venture has since produced animated, reality, and scripted TV series, earning over $2 billion worldwide, Deadline reported.
Her "Flower" brands don't stop there. Barrymore has been bringing beauty and homewares into the fold since 2013 with Flower Beauty and "free-spirited" furniture and home decor with Flower Home at Walmart, sprung in 2019. She frequently showcases her products on Instagram and TikTok but often sports a bare-faced look, too, in line with her personal brand of relatability.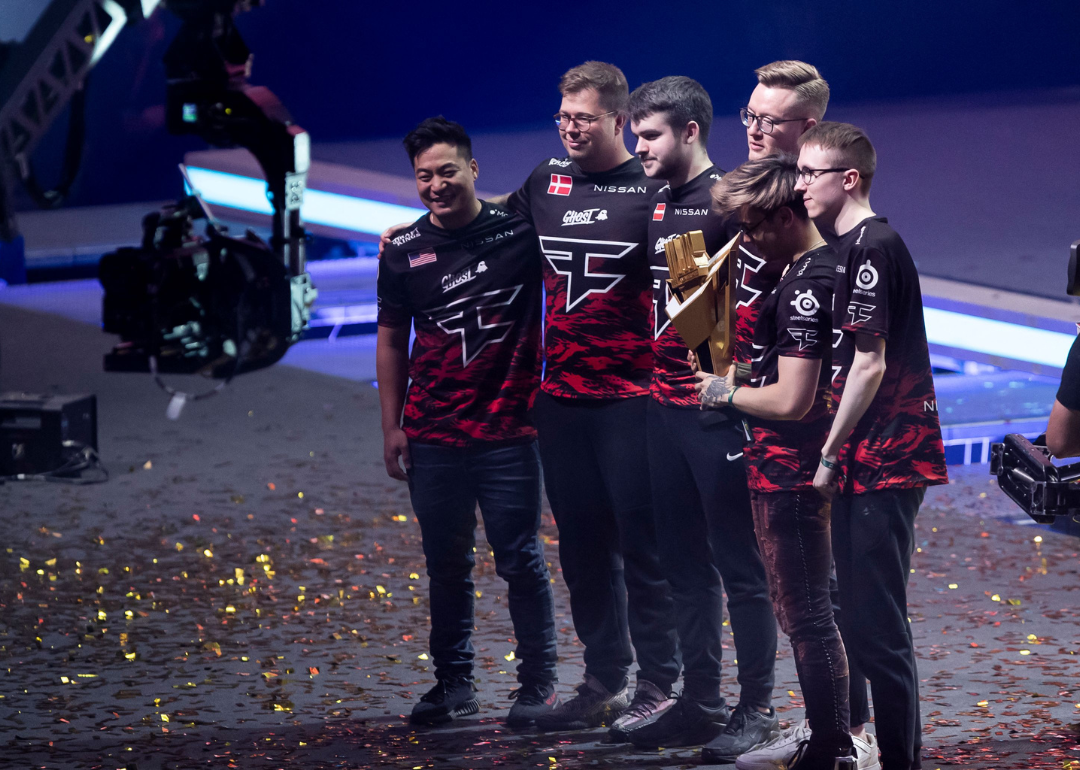 KRISTOF VAN ACCOM // Getty Images
Eric Rivera, Jeff Emann, and Ben Christensen
In 2022, a gaming esports group known as FaZe Clan went public. The Clan was first formed when Eric Rivera, Jeff Emann, and Ben Christensen—three talented teenage Xbox gamers—documented the entertaining aspects of their plays on YouTube in 2010, followed by vlog-style content.
By 2012, the channel ballooned to a million subscribers, and the Clan has since begun playing in esports competitions. The Clan has won 35 to date and has a following of approximately 500 million across social media platforms as of 2022, according to PR Newswire. FaZe grew into a content production, merchandise, and consumer product gaming release company, attracting famous investors like LeBron James and Pitbull and courting Snoop Dogg as a former board member.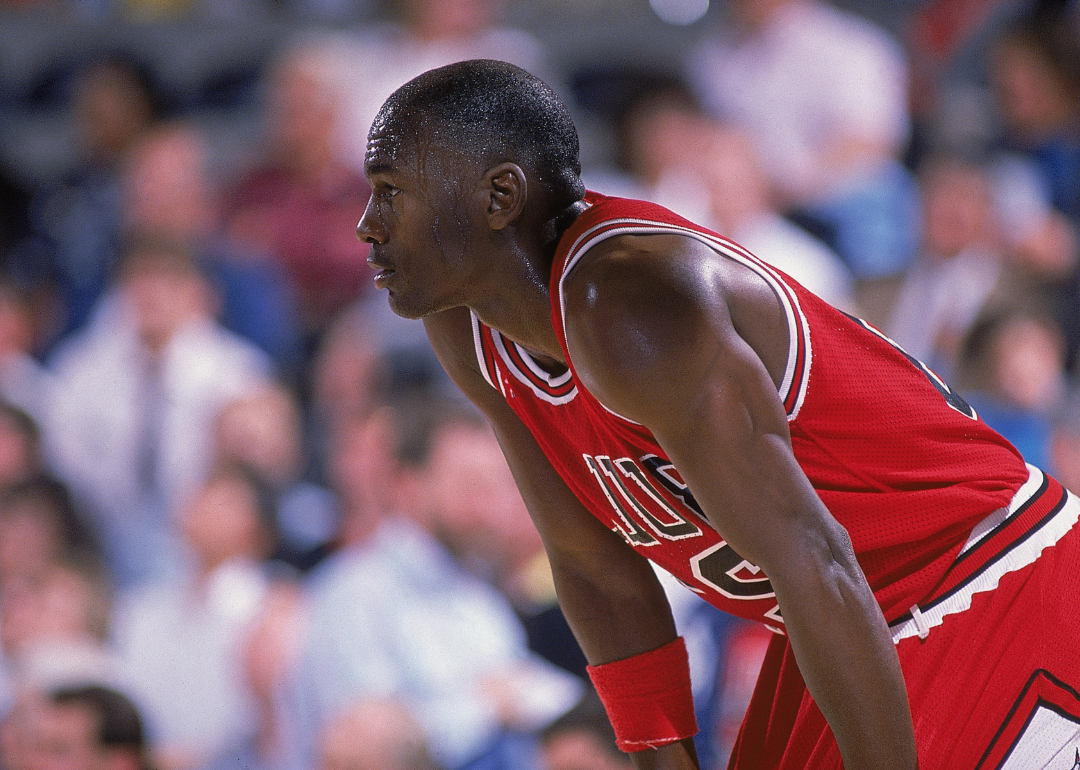 Mike Powell // Getty Images
Michael Jordan
The Nike brand and basketball player Michael Jordan are ubiquitous, as chronicled in the 2023 movie "Air," but when their historic deal was signed in 1984, both Jordan and the shoe brand were not the icons they are today.
Jordan was a 21-year-old rookie when he entered into the Nike shoe deal. Their first shoe collaboration—a black, white, and red colorway—cost Jordan $5,000 per game by the NBA whenever he wore the "banned shoes;" this was during a time when it was regulated that basketball shoes were black or white. Nike leveraged these rule-breaking shoes in an early commercial with Jordan, and when the first Air Jordans were for sale in stores, they brought in more than $100 million in the first year—just as Jordan became NBA Rookie of the Year.
By their third iteration, the shoes had been redesigned into a luxury item, featuring Jordan's "Jumpman" silhouette. Products with this logo made Nike $2.6 billion over Jordan's career.
Almost four decades later, Jordan is still considered one of the greatest basketball players of all time, and fittingly, Air Jordans are still the sneaker of choice for basketball players and regular folks alike. According to a 2020 Forbes report, Jordan still earns an estimated $130 million annually from his Nike shoe deal—four times that of LeBron James.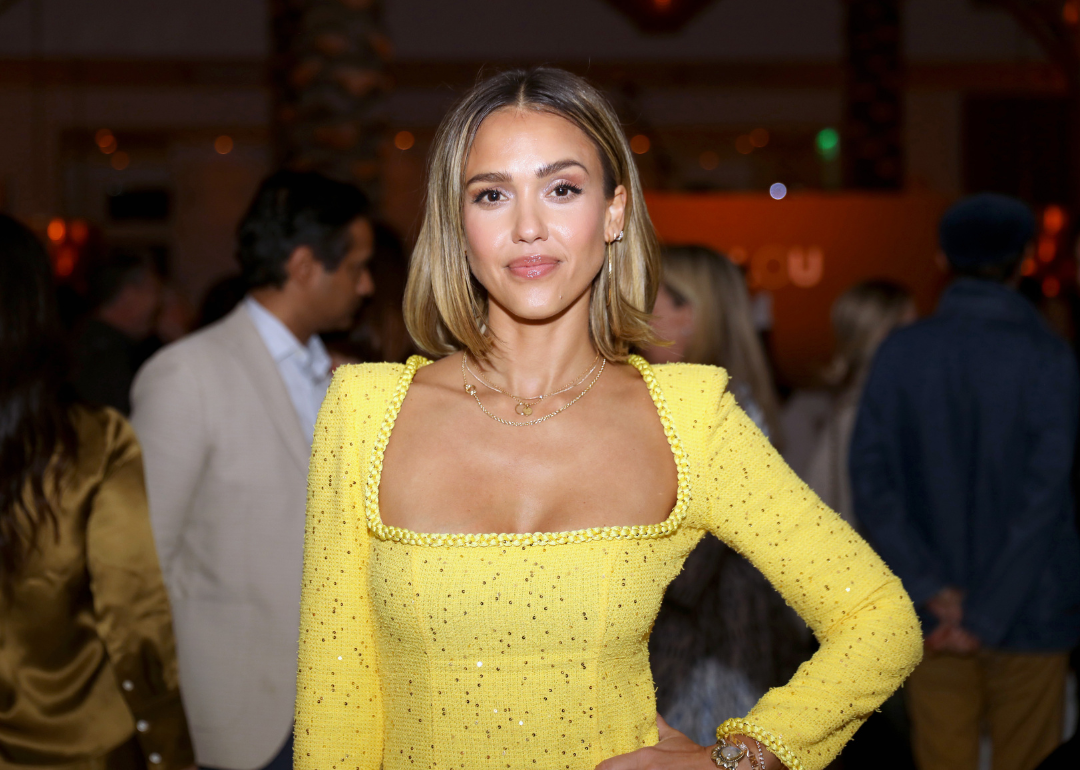 Kelly Sullivan // Getty Images
Jessica Alba
Actor Jessica Alba told Vanity Fair when her company reached a $1.7 billion valuation, it was as early as her 1998 casting in "Dark Angel" that she started approaching her career as her "own Hollywood business." A decade later, the idea for the Honest Company was "hatched" when Alba gave birth to her first child, Honest, who suffered an allergic reaction to laundry detergent.
At age 29, Alba's brand officially launched as an e-commerce company in 2012 to create safe, beautifully packaged, accessibly priced, and widely available products. And that she did, with 17 diapers-and-wipes products delivered to homes by subscription. By 2015, the company had developed more than 135 products, including vitamins, beauty, and skincare, and celebrated its launch in South Korea. Her brand of laundry detergent also expanded online and in 4,400 retail stores. The company went public in 2021, valued at $1.4 billion.
Dimitrios Kambouris // Getty Images
Rihanna
In 2022, Barbadian singer Rihanna hit the $1.4 billion mark with her brand Fenty Beauty.
On Forbes' list of the richest self-made women, Rihanna earned the highest score given by the magazine. The pop star was 29 when she launched her cosmetics brand in 2017 with the mission to create an inclusive company that catered to women of all skin tones. Since its inception, Rihanna has been actively involved in promoting her Fenty cosmetics line, even wearing her own products during her 2023 Super Bowl halftime show.
Cosmetify ranked Fenty Beauty as #1 on both its Wealthiest Celebrity Beauty Brands and Most Successful Celebrity Beauty Brands lists for the year, with extra emphasis on Fenty Beauty reaching eight African countries for purchase. What's more, Rihanna's Fenty brand umbrella also covers the lingerie company Savage X Fenty, launched in 2018, which later expanded into brick-and-mortar stores in 2022.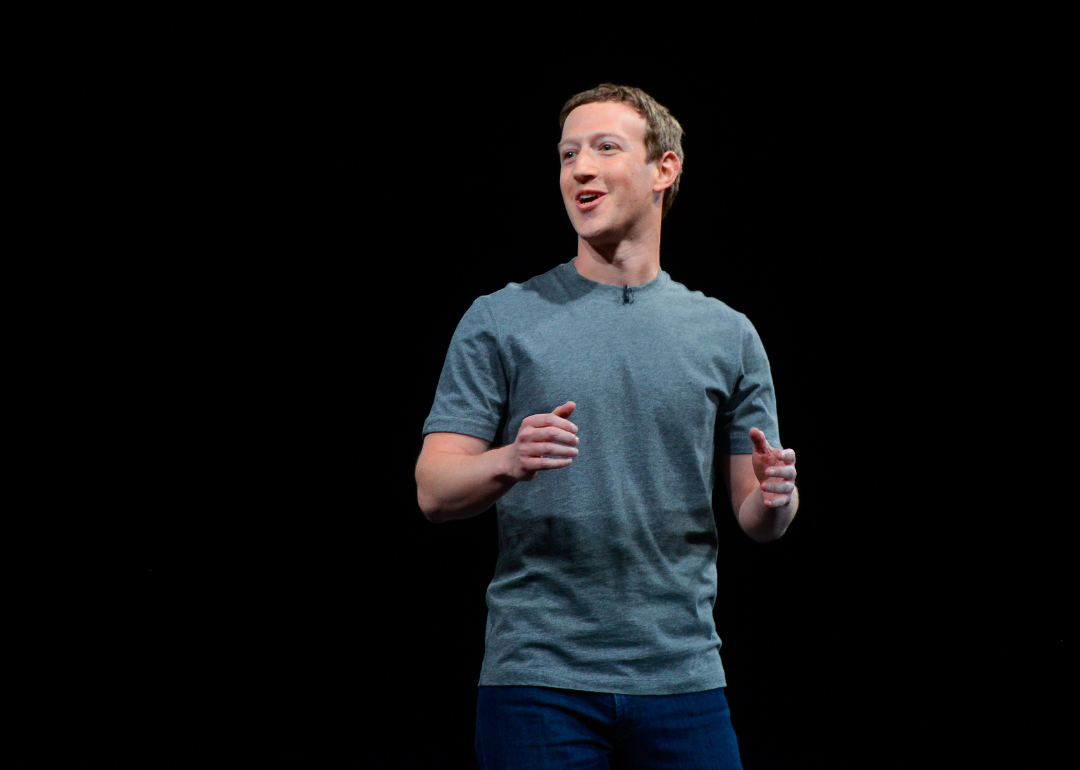 David Ramos // Getty Images
Mark Zuckerberg
At 23, Mark Zuckerberg created a digital platform that would go on to change the way the world connects. Zuckerberg began his venture during his time at Harvard, launching a social network, "thefacebook.com," with his roommates in college in 2004. A few years later, the group monetized the site with the Facebook Ads platform, launched in 2007, marking "a completely new way of advertising online," he said during his keynote.
In 2010, Zuckerberg told Wired magazine that although his company could earn more through ads, he really only cared about the mission. "We make enough money," he told the publication. That same year, Zuckerberg's name became even more well-known after his story was dramatized in the Oscar-winning movie "The Social Network."
In 2021, Zuckerberg's holding company changed its name to Meta; by mid-2023, his net worth was estimated to be #16 in the world, at $64.4 billion. Zuckerberg and his wife have pledged to give 99% of their wealth to charities over their lifetimes.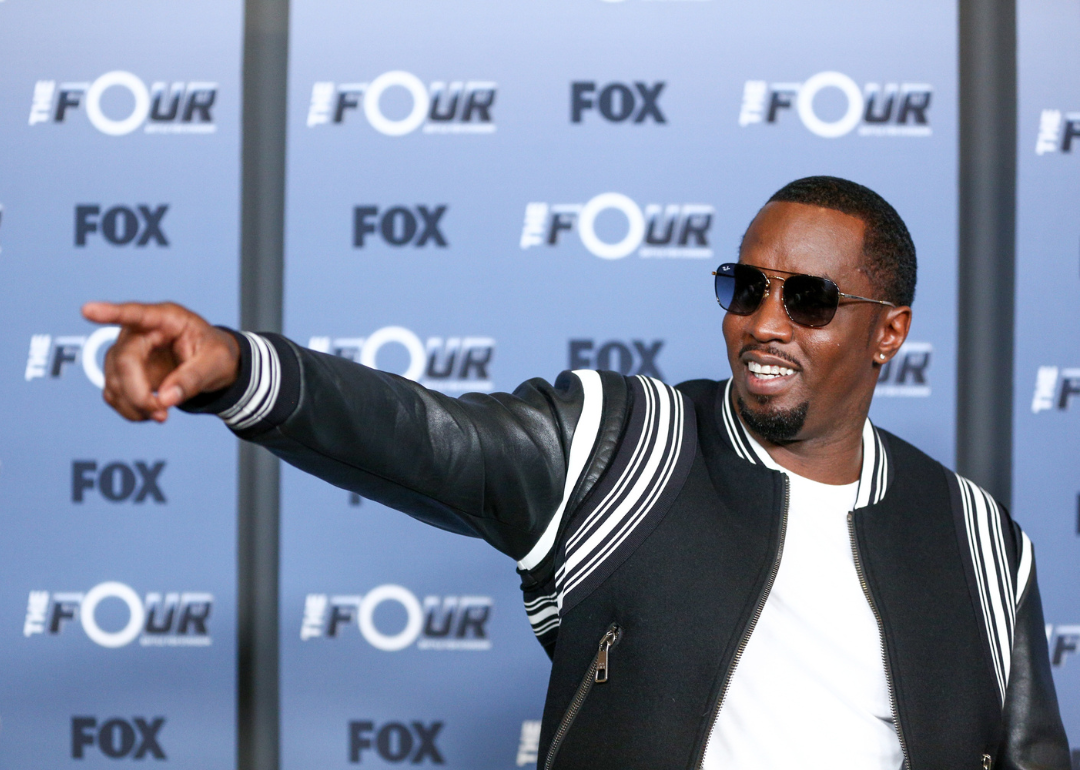 Rich Fury // Getty Images
Sean Combs
Sean "Diddy" Combs broke onto the scene as a rapper. But at age 24, he took steps to make even more money in music, founding Bad Boy Records in 1993, which produced music for hip-hop and R&B stars of the time, including the Notorious B.I.G. and Faith Evans. In 1998, he launched his popular Sean John clothing line, followed by his MTV show "Making the Band," which produced short-lived music groups like Danity Kane and Day26.
Apart from his status as a music mogul, Combs has become something of an alcoholic beverage connoisseur as a long-time ambassador of the vodka brand Cîroc. By 2022, he became a billionaire—the third in the history of hip-hop, according to Forbes—ousting Kanye West from his spot on the billionaire list due to his fallouts with several major partners.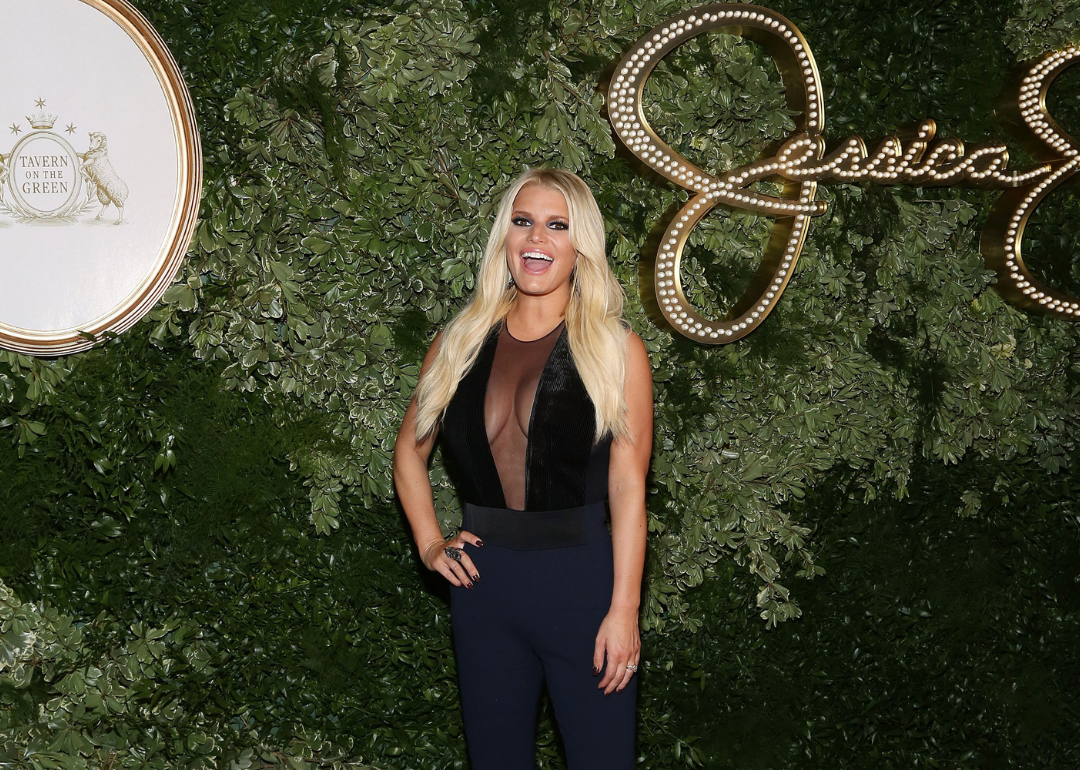 Taylor Hill // Getty Images
Jessica Simpson
Jessica Simpson first entered the cultural consciousness with her voice, releasing her breakthrough album in 1999. But during her singing era, she began a fashion line in 2005 at just 25 years old. After launching Jessica Simpson Collection that same year, the actor starred in the "Dukes of Hazzard" movie and occupied TV screens for the reality show "Newlyweds."
The year after releasing her final album, Simpson gave an interview in 2011 with New York magazine, which named her "The $1 Billion Girl" for her hugely successful, relatable, and affordable brand. The magazine calculated that the volume of Simpson's collection was comparable to the world-renowned designer Michael Kors.
Today, Simpson's collection encompasses products like denim and fragrance. She owes part of her success to playing into the public's perception of her and buying herself time to build her brand, telling Entrepreneur magazine, "Being underestimated is a superpower."
Story editing by Cynthia Rebolledo. Copy editing by Paris Close. Photo selection by Abigail Renaud.
This story originally appeared on Shopdog and was produced and
distributed in partnership with Stacker Studio.
More Stacker National