5 ways to help kids retain knowledge over the summer
Published 3:25 pm Friday, June 23, 2023

Canva
5 ways to help kids retain knowledge over the summer
When it comes to avoiding the "summer slide"—the loss of math and reading knowledge typical during summer break—many parents opt for enrolling their children in summer programs.
Though there are many alternatives at varying price points, not all summer fun and educational options cost money. Schools, churches, community centers, libraries, and neighborhood associations can offer interesting activities that prompt new friendships and keep kids physically and mentally busy.
As schools wrap up the academic year, HeyTutor compiled a list of programs and activities to help students retain knowledge over the summer, incorporating data from the Institute for Education Sciences.
When the word "summer" comes to mind, many parents seek out outdoor activities for their children. Contact with nature is beneficial in many ways: It sharpens cognition, promotes creativity and empathy, and provides a sense of calmness that facilitates concentration and attention. People who regularly enjoy outdoor activities have better mental health in general. Depression and anxiety particularly improve upon swimming, hiking, surfing, rafting, mountain biking, and other outdoor sports.
But not every summer activity has to take place outdoors. Many indoor learning activities are as entertaining and constructive, from dance classes and cooking to puzzles and building blocks. 
Keep reading to discover five ways to help children retain knowledge over the summer months.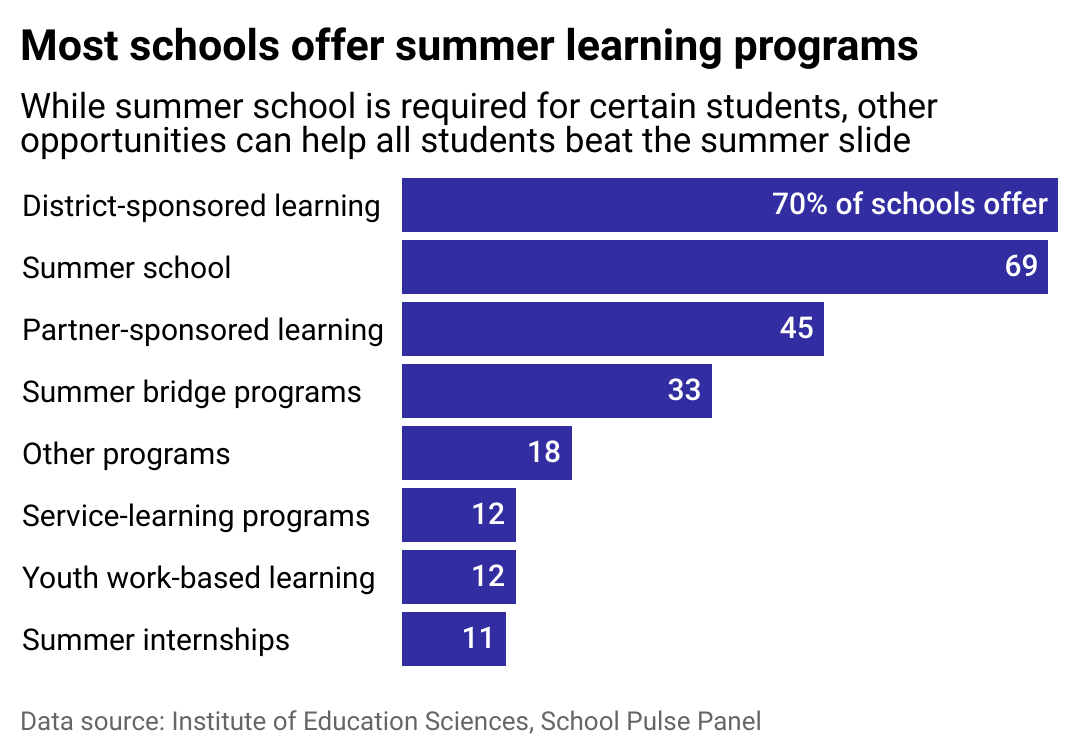 HeyTutor
School-sponsored programs
Summer programs are designed to revisit lessons taught during the prior school year. They are mandatory for some kids who fall behind for one reason or another; usually, these classes are considered remedial instruction.
In most cases, public or private schools offer the programs, though they could be sponsored and offered by third parties. Other students may choose to leverage internships, work-based learning, or volunteering to better grasp a feeling of what a real job might feel like. Accelerated instruction, personalized tutoring, or the Summer Bridge Program can also help high schoolers get ahead.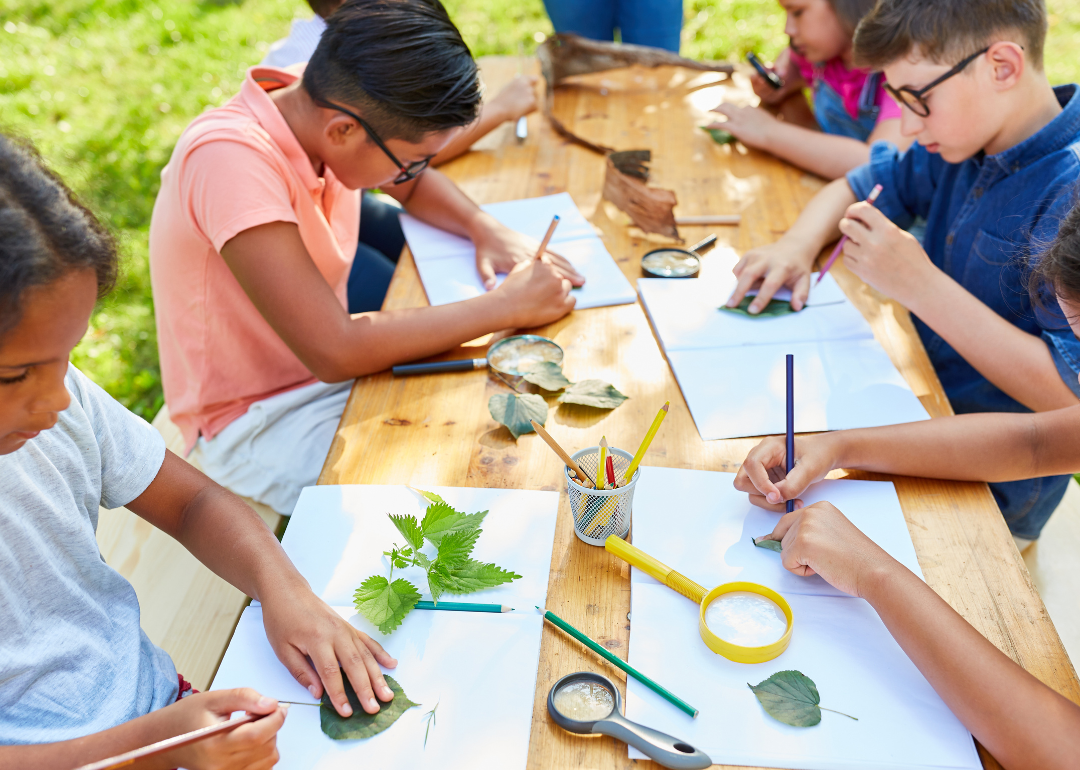 Canva
Summer camps
Most summer camps focus on learning or perfecting artistic or science skills. Even though they don't usually focus on regular school curriculums, they keep students mentally active and intellectually challenged. They are designed to develop soft skills, such as decision-making, problem-solving, critical thinking, independence, teamwork, and empathy. Through summer camps, kids and teenagers can meet and interact with other youngsters with similar interests.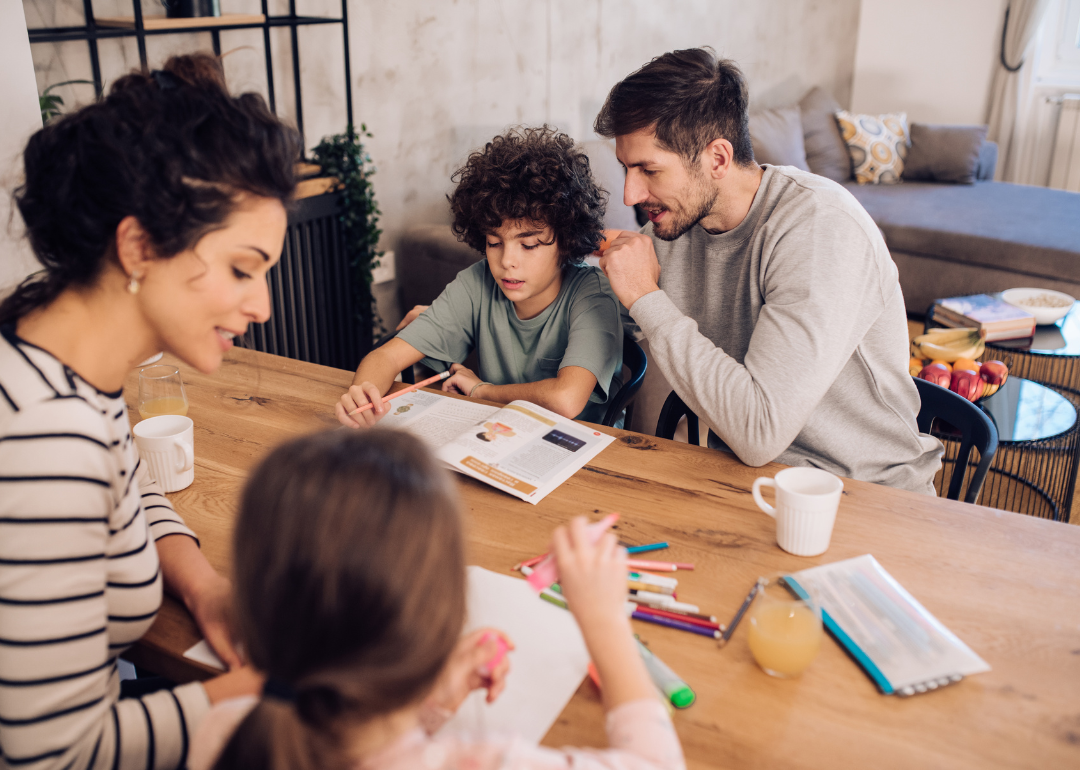 Canva
Summer workbooks
Coloring, drawing, cutting, and tracing are all activities that help develop fine skills in elementary school-aged children. A few hours of guided work in summer workbooks that are not as regimented as the academic ones can help kids retain knowledge and exercise concentration and attention during the lazy warm months of the year.
Older students enjoy being challenged by math and language workbooks featuring sudokus, crossword puzzles, and word searches. Even though they are classic brain-training activities that have been around for centuries, new versions of memory games are fun and enticing, ideal for attracting younger players.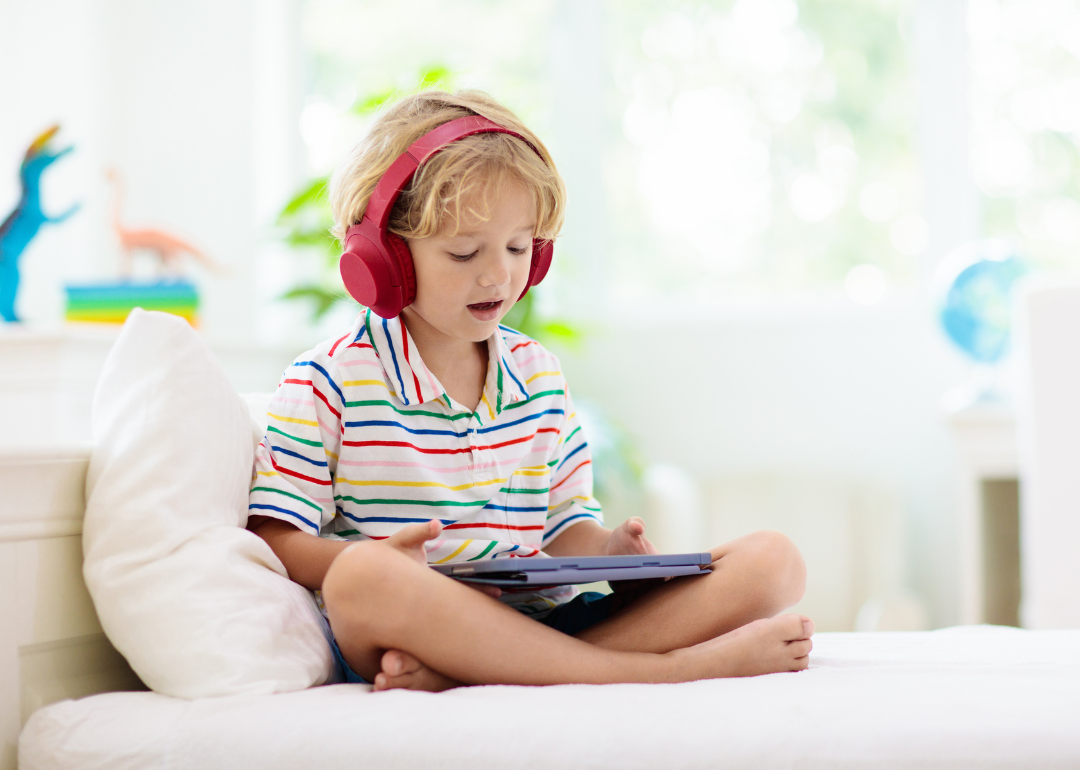 Canva
Educational computer games
The catalog of educational computer and online games is vast—and growing. From pop culture trivia to geography audiovisual guessing games, the options are unlimited and adapted to every age group.
A study published in 2019 showed that teenagers who regularly practiced complex online memory games experienced improved mental well-being, reducing their vulnerability to depression and anxiety. Children and grandparents who spend the summer together can both benefit from educational games that exercise their brains and improve their computer skills.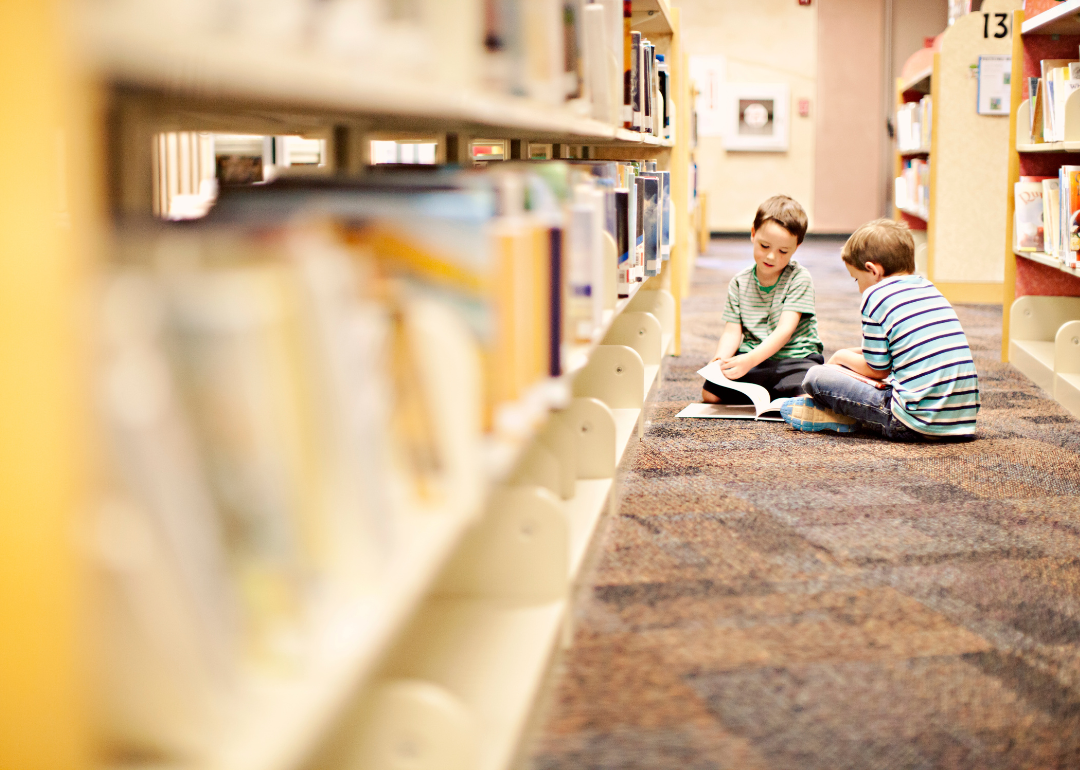 Canva
Library reading challenges
Reading is always a beneficial activity. Many books are labeled as ideal summer reads and usually flare away from mandatory school literature. From preschoolers to high school students, youngsters of all ages can benefit from the boost in imagination and creativity that reading provides. City libraries run reading contests and sponsor youth book clubs that help children socialize with newfound friends and develop public speaking skills.
Story editing by Brian Budzynski. Copy editing by Paris Close. Photo selection by Abigail Renaud.
This story originally appeared on HeyTutor and was produced and
distributed in partnership with Stacker Studio.
More Stacker National