15 of the richest self-made teenagers in the US
Published 4:00 pm Thursday, June 29, 2023

Christopher Polk/Variety via Getty Images
15 of the richest self-made teenagers in the US
Big followings mean big payouts for today's teen stars.
Where the child actors of yesteryear required big names like Disney to boost their families into wealth, social media apps now serve as a way to secure riches and fame separate from lending their young personas to Hollywood projects.
By 2019, most American teenagers (86%) said in polls that they aspire to become a social media influencer, and the role of "social media star" has notched itself as the fourth-most desired occupation.
Many of the wealthiest teens in America have leveraged social media to their benefit, but they've also had a leg up from the roles they've landed as kids with studios like HBO, CBS, and, of course, Disney.
And even if today's richest teens didn't start out as social media influencers, like former Disney channel star Mia Talerico, their ability to push products and services with their million-plus-follower platforms has undoubtedly bolstered their financial success.
Stacker compiled a list of 15 of the richest self-made teenagers, ranked by their most recently available net worth, in 2023 for most teens. Those ranked were under age 20 as of June 8, 2023. If a net worth was only available as a range, the teen was ranked based on the low end of that range; a few were listed as unranked because consistent net worth estimates could not be found. The list is limited to teens who live or work in the U.S.
Read on to learn more about some of the richest self-made teens in the U.S. in 2023.
Eugene Gologursky/Getty Images for Macy's, Inc.
Unranked: Mikaila Ulmer
– Net worth: Unknown
– Age: 18
– Source of wealth: Lemonade
Mikaila Ulmer's exact net worth is unknown, but she made an $11 million deal with Whole Foods back in 2016 and published a book in 2020, putting her potentially in line with her peers on the list. The young entrepreneur began a lemonade business in Austin, Texas, that has grown into a brand distributed among more than 1,000 major retail locations. The mission behind her beverage company, Me & the Bees Lemonade, is sweet and simple: working to save bees from endangerment with the purchase of every bottle.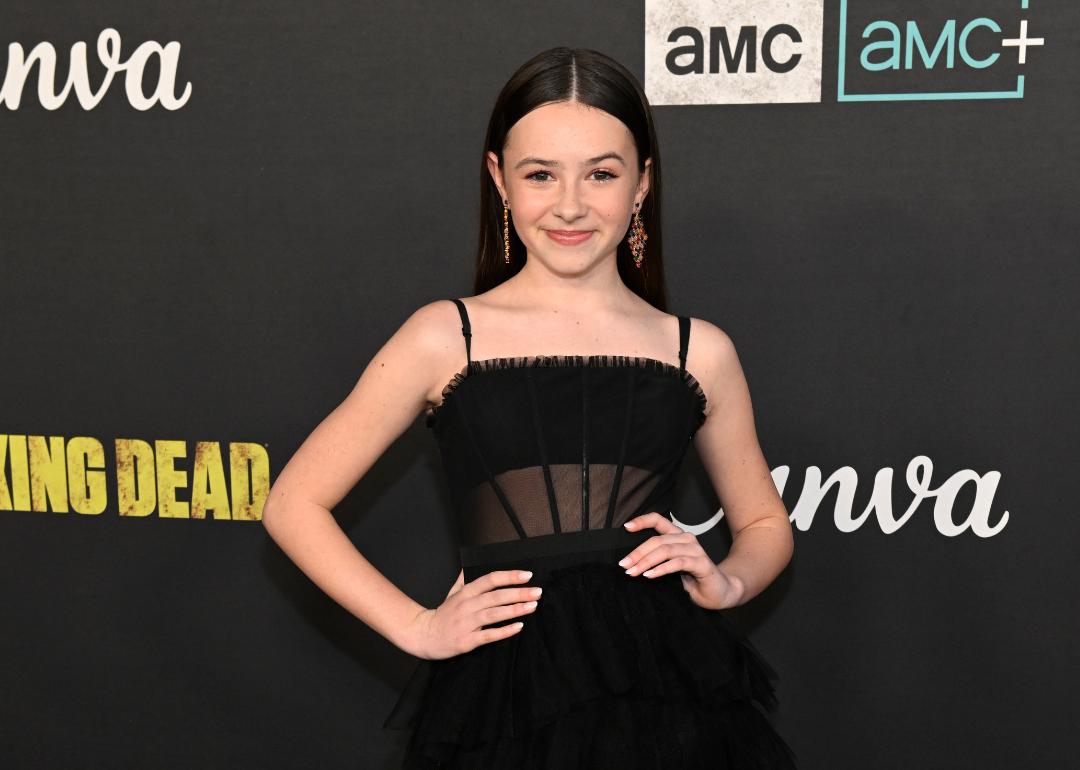 Timothy Norris // Getty Images
Unranked: Cailey Fleming
– Net worth: Unknown
– Age: 16
– Source of wealth: Acting
While her net worth is also unknown, Cailey Fleming made hundreds of thousands of dollars starring on "The Walking Dead," growing up in front of the camera as baby Judith on the AMC series. She's also appeared in the film "Star Wars: The Force Awakens" and on Disney+'s "Loki."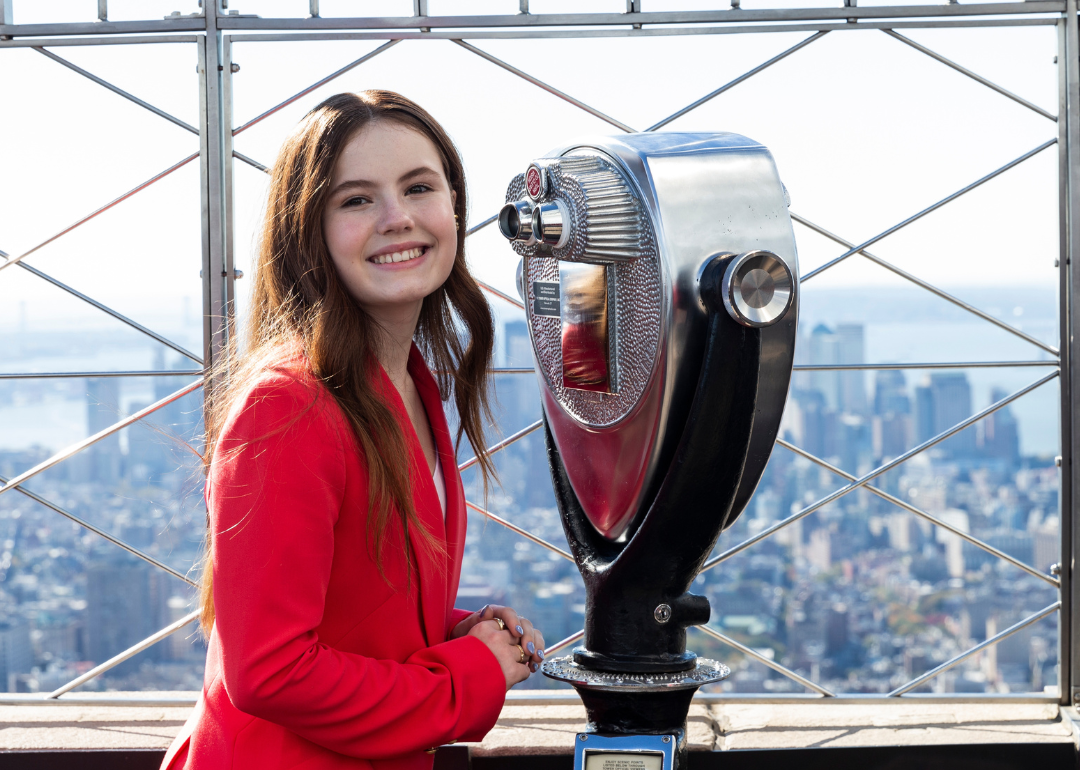 lev radin // Shutterstock
Unranked: Darby Camp
– Net worth: Unknown
– Age: 15
– Source of wealth: Acting
Like several other child stars on this list, Darby Camp got her big break on HBO, starring on "Big Little Lies." In 2022, she appeared in episodes of the TV miniseries "Gaslight" and such films as 2021's "Clifford the Big Red Dog" and "Calm Before."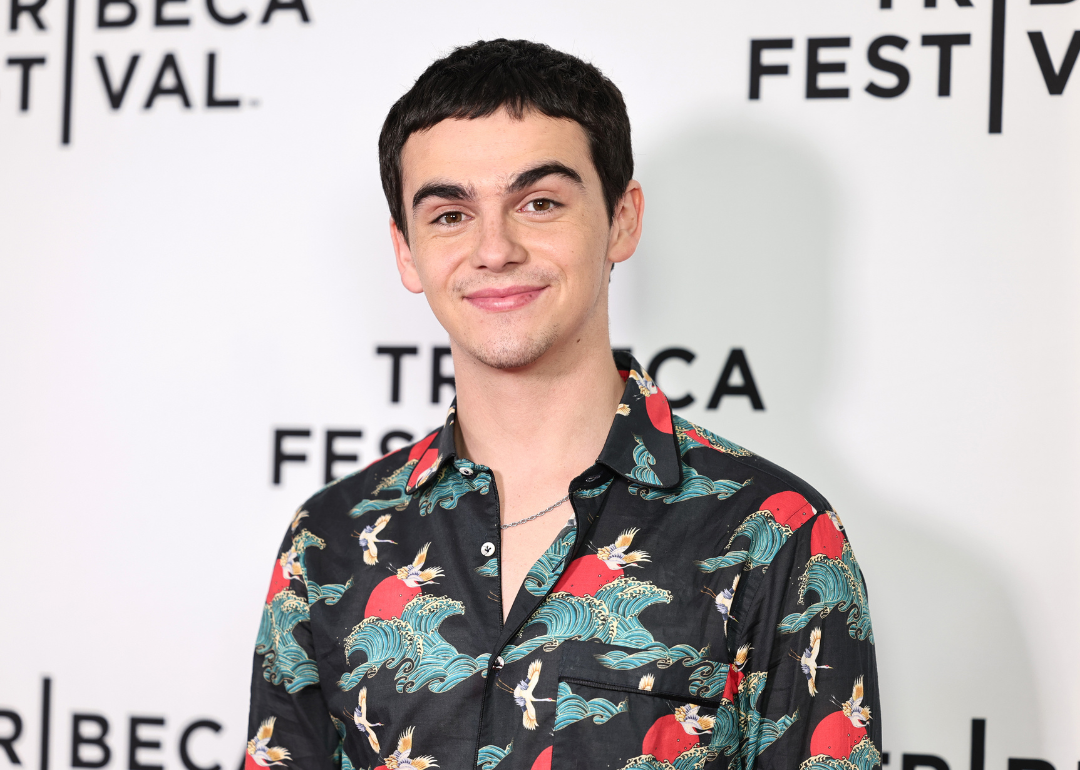 Jamie McCarthy // Getty Images for Tribeca Festival
#12. Jack Dylan Grazer
– Net worth: $500,000
– Age: 19
– Source of wealth: Acting
Jack Dylan Grazer's breakout role was in the 2017 horror movie "It." He's also performed in the animated film "Luca" and the live-action "Shazam!" The child star has grown his social media following into the millions and shares photos of him donning the designer clothing of Saint Laurent and videos of him skateboarding with his friends.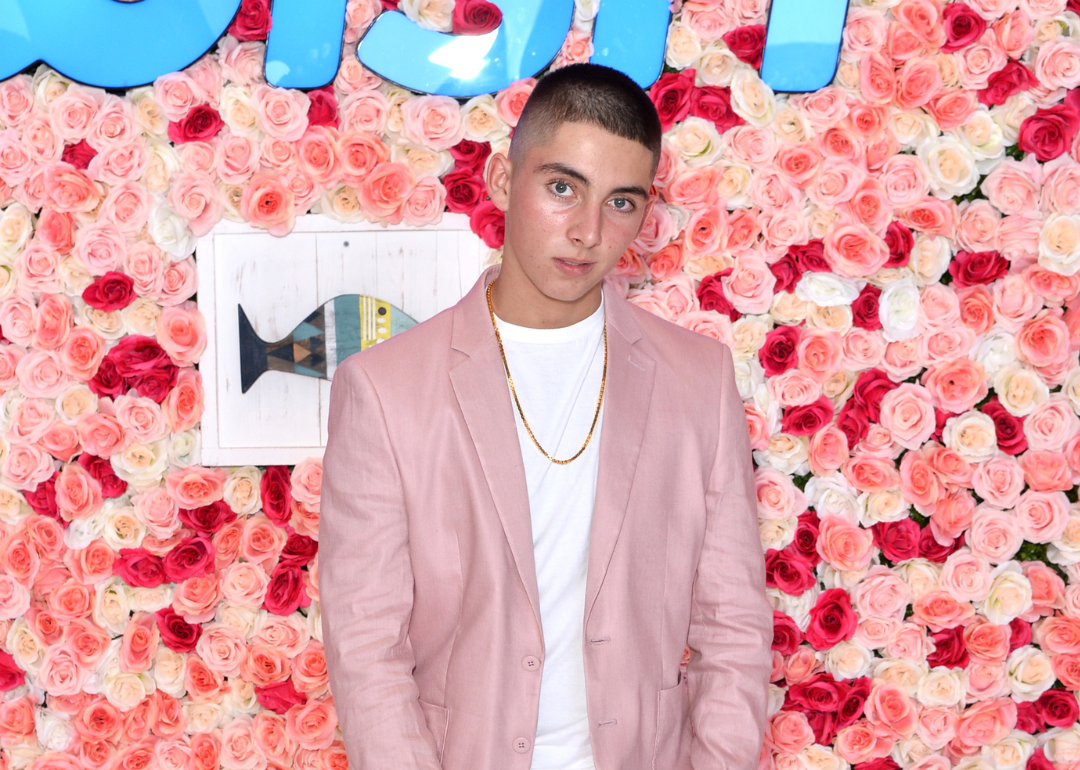 Andrew Toth // Getty Images
#11. Donald 'Donlad' Dougher
– Net worth: $900,000 to $1.2 million
– Age: 16
– Source of wealth: Social media
Donald "Donlad" Dougher is a YouTube star with half a million subscribers on the platform, where he posts lifestyle vlogs, prank videos, and viral challenges. The Californian describes himself as the "Richest Kid in America" and achieved viral success showing off his lifestyle and paid product promotions on his social media accounts.
The source of Dougher's income is unclear, though he's claimed publicly that he makes thousands of dollars per month through his social accounts and earns income from stock trading. In the U.S., children are required to have a guardian open a brokerage account for them. The YouTube personality hasn't posted much since 2022, when the stock market took a serious haircut.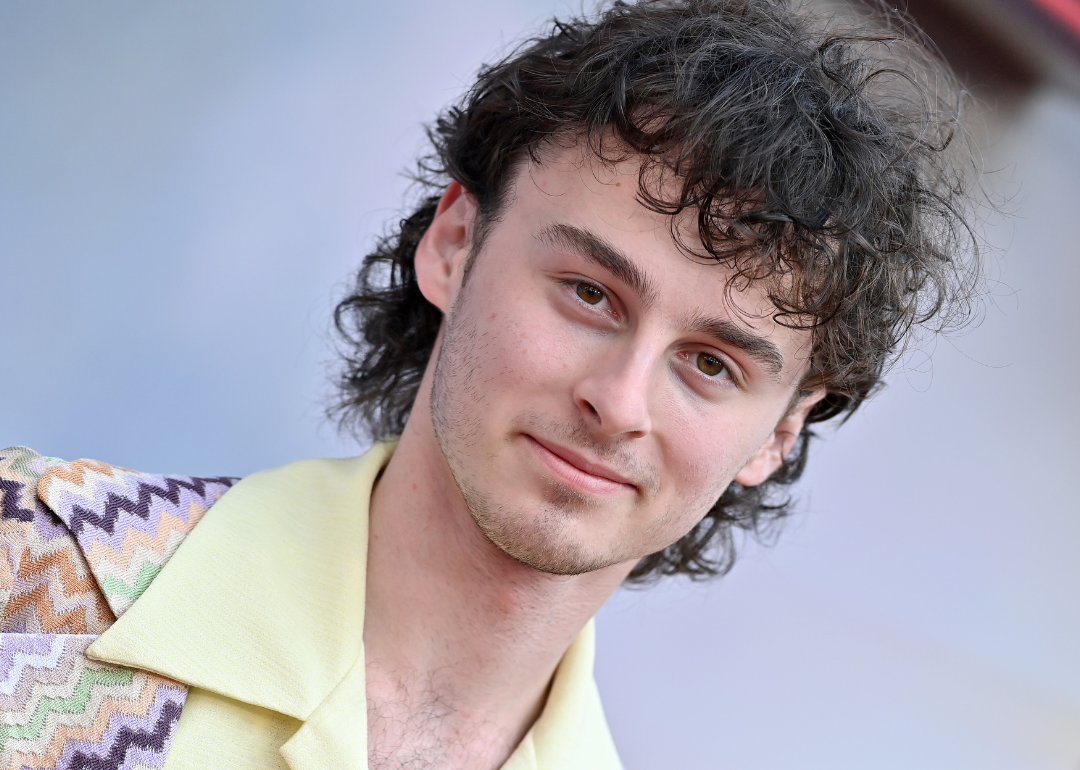 Axelle/Bauer-Griffin/FilmMagic // Getty Images
#10. Wyatt Oleff
– Net worth: $1 million
– Age: 19
– Source of wealth: Acting
Wyatt Oleff is another young actor whose credits include the first two "Guardians of the Galaxy" films, the 2017 horror movie adaptation of Stephen King's "It," and Apple TV+'s "City on Fire." In profiles, the star is positioned as an ambitious young talent who is selective in which directors he works with since his breakout role as Young Peter Quill in the 2014 Marvel film and its 2017 sequel.
Kevin Winter // Getty Images
#9. Mia Talerico
– Net worth: $1.5 million
– Age: 14
– Source of wealth: Acting
Mia Talerico, just 14, has yet to enter high school; still, the young actor is estimated to be worth over $1 million. Since getting her start on Disney Channel's "Good Luck Charlie" in 2010 as the younger version of the eponymous lead character, her parents helped manage her social media channels, where she has plugged a personalized line of apparel.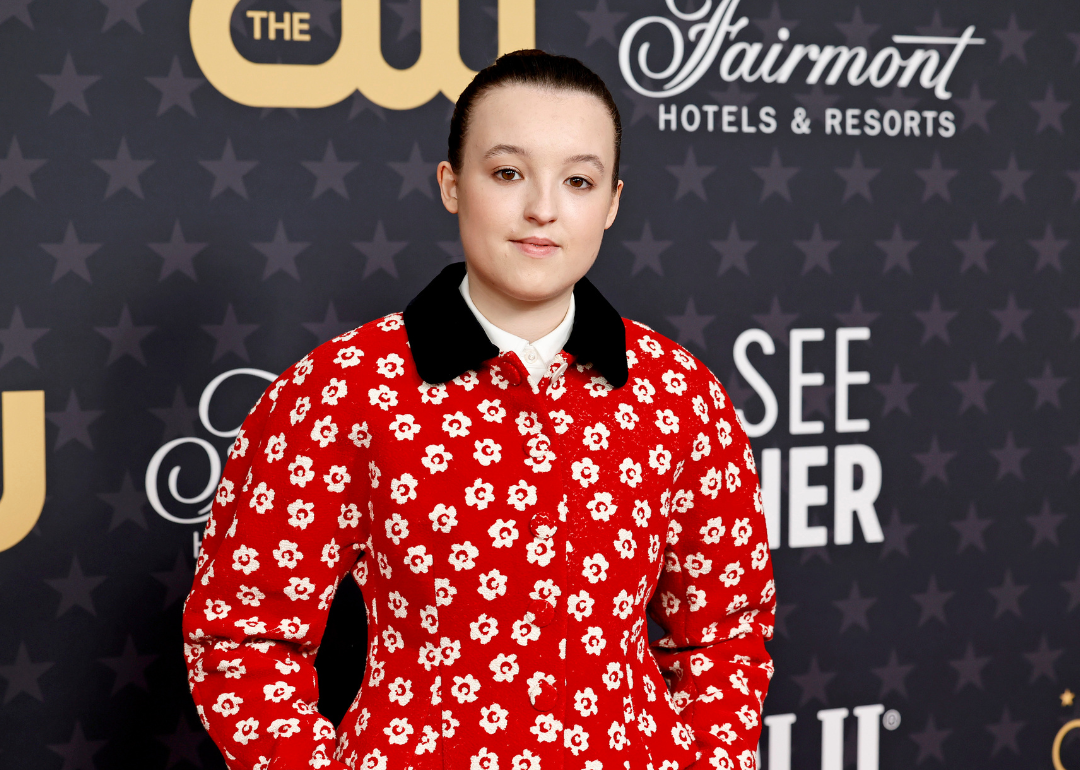 Frazer Harrison // Getty Images
#6. Bella Ramsey (tie)
– Net worth: $2 million
– Age: 19
– Source of wealth: Acting
English actor Bella Ramsey nabbed a role on the hit HBO series "Game of Thrones" at just 13. Having acted and attended online school since an early age, Ramsey found Christianity helped them overcome anorexia. Their latest role as a lead character in HBO's postapocalyptic series "The Last of Us" made the teen a household name in 2023. Ramsey boasts over 3 million followers on Instagram, where they share behind-the-scenes pictures with colleagues and fashion photos.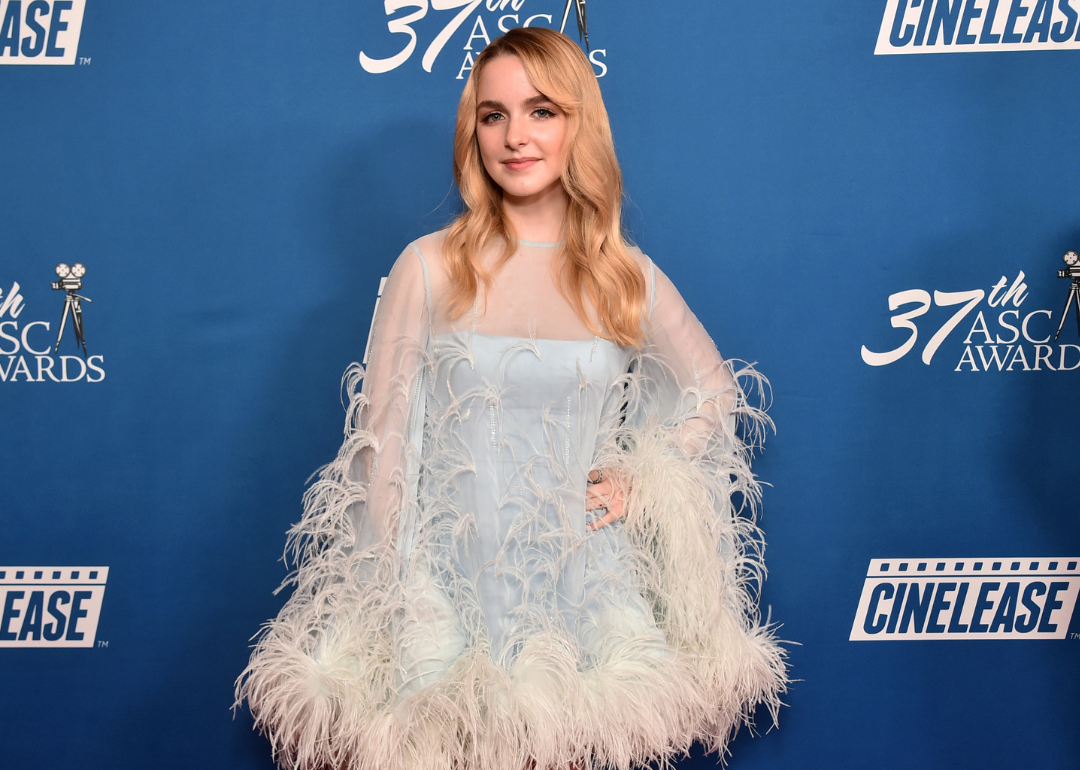 Alberto E. Rodriguez // Getty Images
#6. McKenna Grace (tie)
– Net worth: $2 million
– Age: 17
– Source of wealth: Acting
Like many other child stars in recent decades, Emmy-nominated McKenna Grace's promising acting career blossomed thanks to early roles with Disney. Grace has appeared on the hit Hulu series "The Handmaid's Tale"; in the Oscar-nominated Tonya Harding biopic "I, Tonya"; and "Ghostbusters: Afterlife" in 2021. She's cut her teeth in the film industry portraying young versions of A-list actors like Margot Robbie and Brie Larson.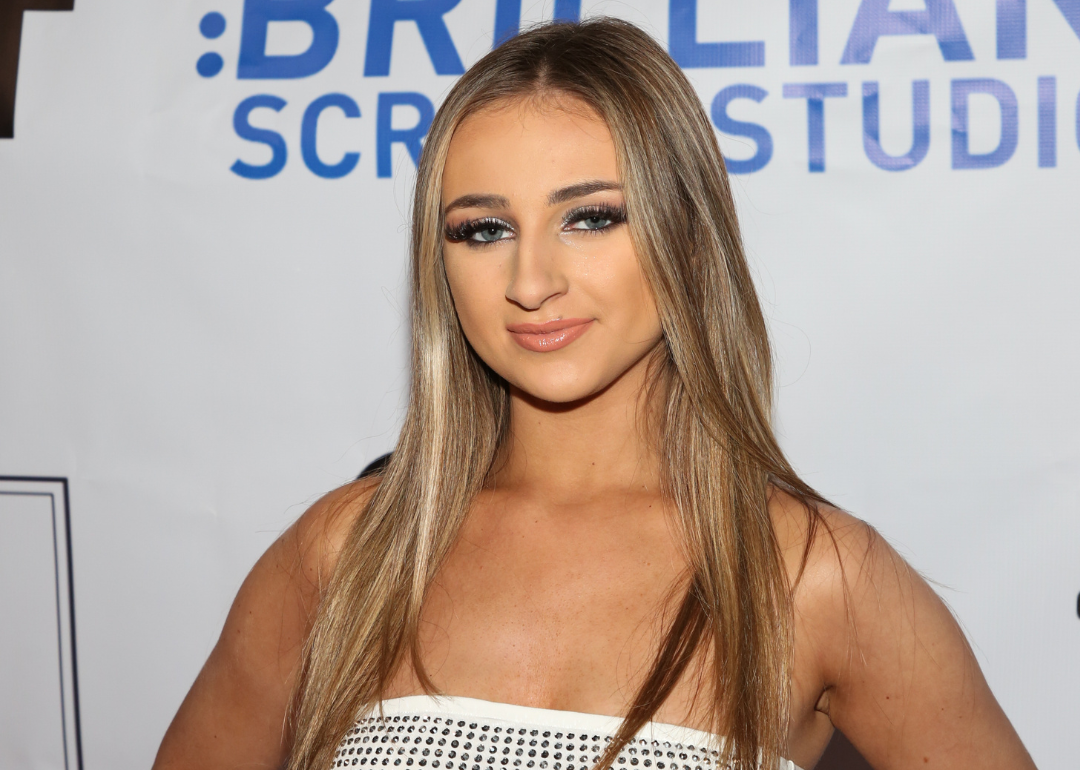 Paul Archuleta // Getty Images
#6. Isabella Barrett (tie)
– Net worth: $2 million
– Age: 16
– Source of wealth: Fashion design, media
Isabella Barrett is a self-styled, millionaire teen designer who has participated in New York Fashion Week. Barrett caught the public eye as a young girl on the TLC reality TV series "Toddlers & Tiaras." Now a teenager, Barrett runs the brand House of Barretti, where she designs suits for teenage girls.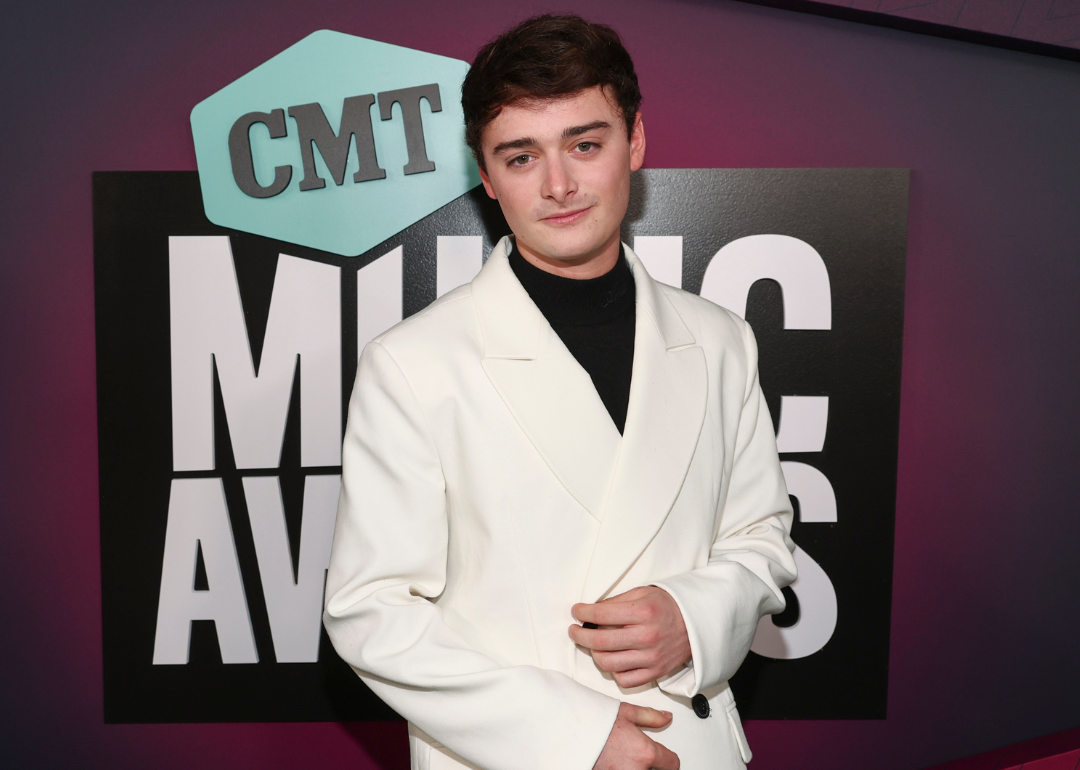 Christopher Polk/Variety via Getty Images
#5. Noah Schnapp
– Net worth: $3 million
– Age: 18
– Source of wealth: Acting
Actor Noah Schnapp is perhaps best known for portraying Will Byers on the hit Netflix series "Stranger Things." Boasting over 27 million Instagram followers, Schnapp is the co-founder of a snack food and beverage company called TBH, which stands for—you guessed it!—"to be honest." He and his "Stranger Things" co-star Millie Bobby Brown (who also appears on this list) have collaborated together in promoting her cosmetics brand alongside his company, which mainly produces a chocolate spread that competes with Nutella.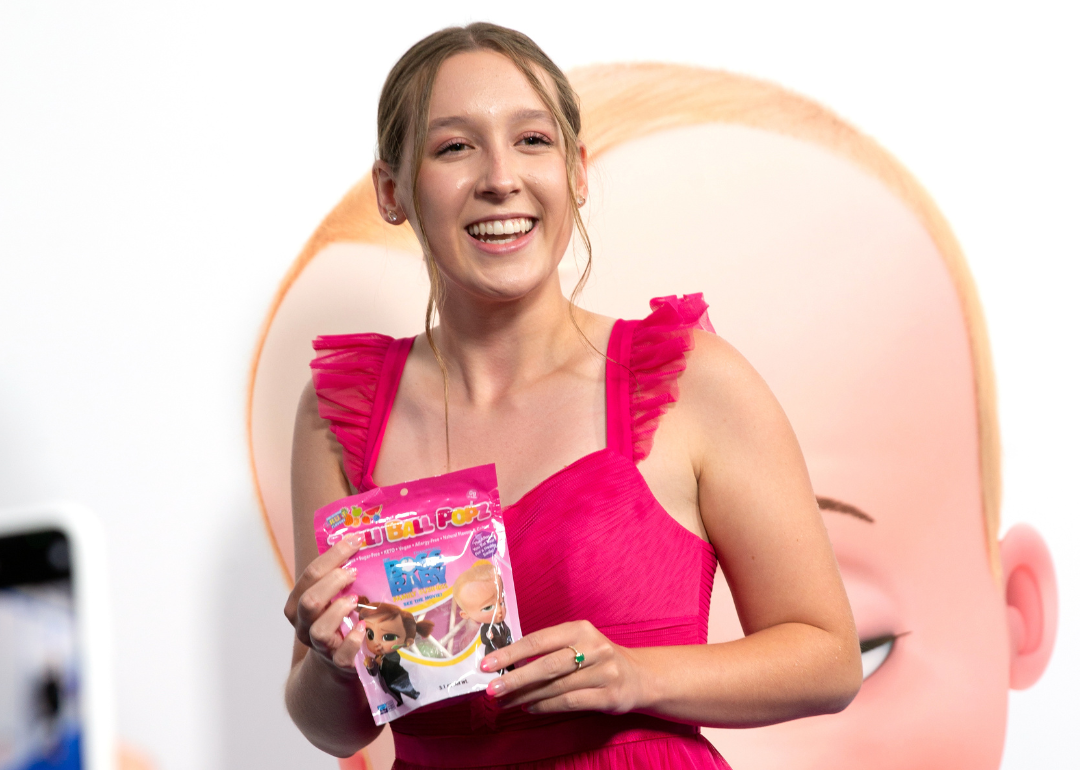 Lexie Moreland/Variety/Penske Media via Getty Images
#3. Alina Morse (tie)
– Net worth: $6 million
– Age: 18
– Source of wealth: Candy
At just 10 years old, Alina Morse began the candy company that's now made the teen a millionaire. The Michigan-based company Zolli Candy produces a sugar-free lollipop that became a bestseller on Amazon in 2013. Morse said she had the idea for the company when she realized she wanted to eat candy that wasn't bad for her. The name Zollipops is a play on the sugar replacement used to sweeten them, xylitol.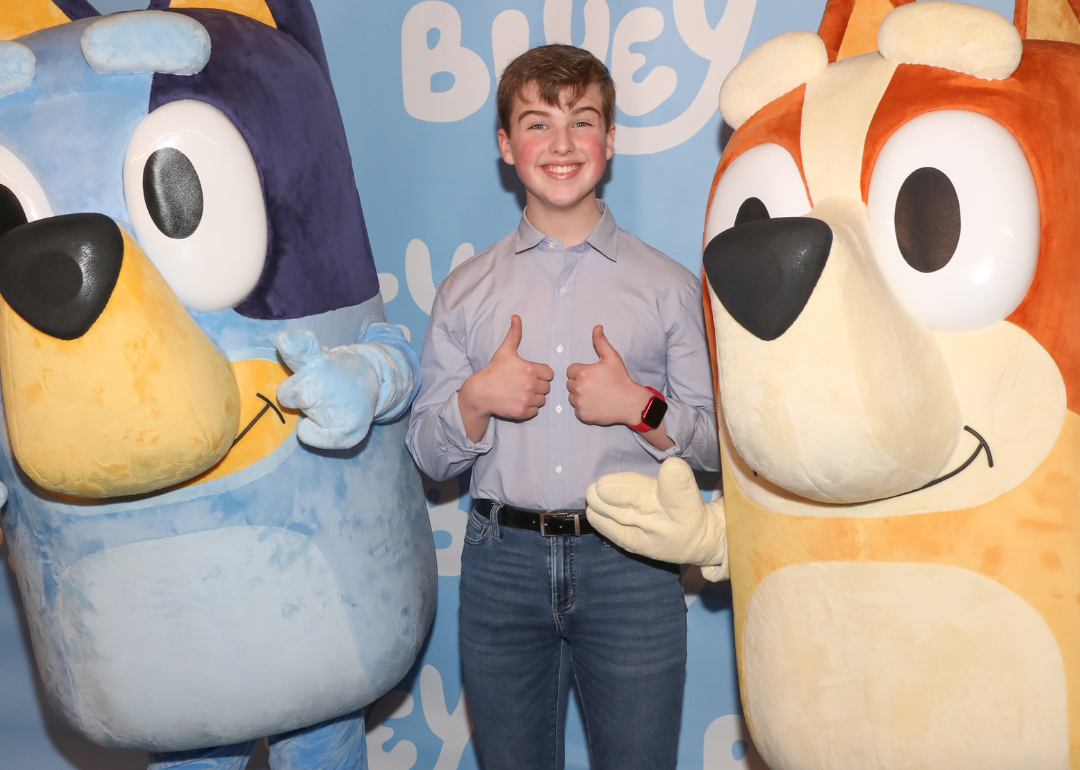 Paul Archuleta // Getty Images
#3. Iain Armitage (tie)
– Net worth: $6 million
– Age: 14
– Source of wealth: Acting
Iain Armitage is the face of the 2017 CBS original series "Young Sheldon," where the teen portrays a younger version of the character Sheldon Cooper from the hit 2000s sitcom "The Big Bang Theory." The son of an actor and a theater producer, Armitage also has his own YouTube channel where he posts critiques of theater productions. The young star has even worked with entertainment critic Perez Hilton on the red carpet.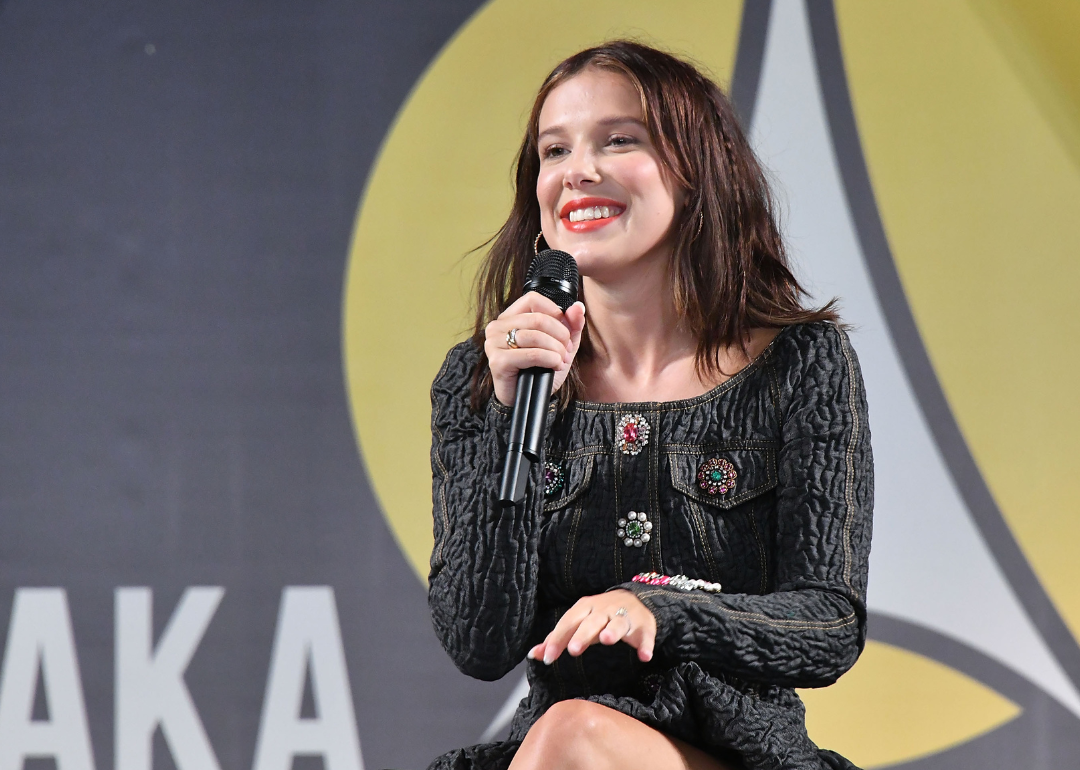 Jun Sato/WireImage // Getty Images
#2. Millie Bobby Brown
– Net worth: $14 Million
– Age: 19
– Source of wealth: Acting
Millie Bobby Brown may be best known for her role as the mysterious little girl known only as "Eleven" on the hit Netflix series "Stranger Things." Today, the star is nearly out of her teenage years and already running her own cosmetics company, Florence by Mills, aimed at her fellow Gen Zers. The brand began as a partnership between Brown and an incubation firm before her family purchased a majority stake in 2019. It's now carried at most major beauty retailers, including Ulta.
Christopher Polk/Variety via Getty Images
#1. Charli D'Amelio
– Net worth: $20 million
– Age: 19
– Source of wealth: Dancing, social media
Charli D'Amelio initially gained fame on the video-sharing app TikTok, where she shared videos of herself dancing to popular, catchy songs. Tens of millions of people follow her content across Instagram, YouTube, and other social media platforms. On TikTok, she has more than 140 million followers—more than the number of viewers who tuned into the 2023 Super Bowl.
Before her rendition of the viral "Renegade" TikTok dance challenge that first launched her into the public eye, D'Amelio was a trained competitive dancer. Today, she can pull $1 million for celebrity appearances, as the young woman has become known to brands as a gateway to teenage audiences.
Data reporting by Paxtyn Merten. Story editing by Jeff Inglis. Copy editing by Paris Close.
More Stacker National