Eggs, strawberries, and other groceries that dropped in price in May
Published 4:45 pm Friday, June 30, 2023

Lizardflms // Shutterstock
Eggs, strawberries, and other groceries that dropped in price in May
Grocery shoppers felt a slight reprieve this spring as grocery prices finally fell, after a run of increases spanning back to September 2020.
Grocery prices remained relatively unchanged in May at a 0.1% increase, following two consecutive months of decreases, according to Bureau of Labor Statistics data. It certainly didn't undo the two years of historically high inflation, and prices were still up 5.8% from May 2022. But urban prices have fallen in many grocery categories, including eggs, meats, vegetables, grains, and dairy products.
Many factors have contributed to past surges in pricing, including producers' increased cost to package goods, extreme weather conditions that destroyed crops, Russia's invasion of Ukraine, and the lasting effects of COVID-19.
While costs remain high overall, the decreases mean dollars can stretch a bit farther at the grocery store. Stacker used monthly Bureau of Labor Statistics data to find the grocery items that experienced the largest price decreases in May, using year-over-year changes as a tiebreaker where needed. Stacker excluded some hyper-specific meat categories in order to better understand grocery price fluctuations more broadly.
You may also like: States with the largest unionized workforces
Canva
#12. Spaghetti and macaroni (per lb.)
– One-month decrease in cost: -0.2%
– Annual change in cost: +12.9%
– May 2023 cost: $1.46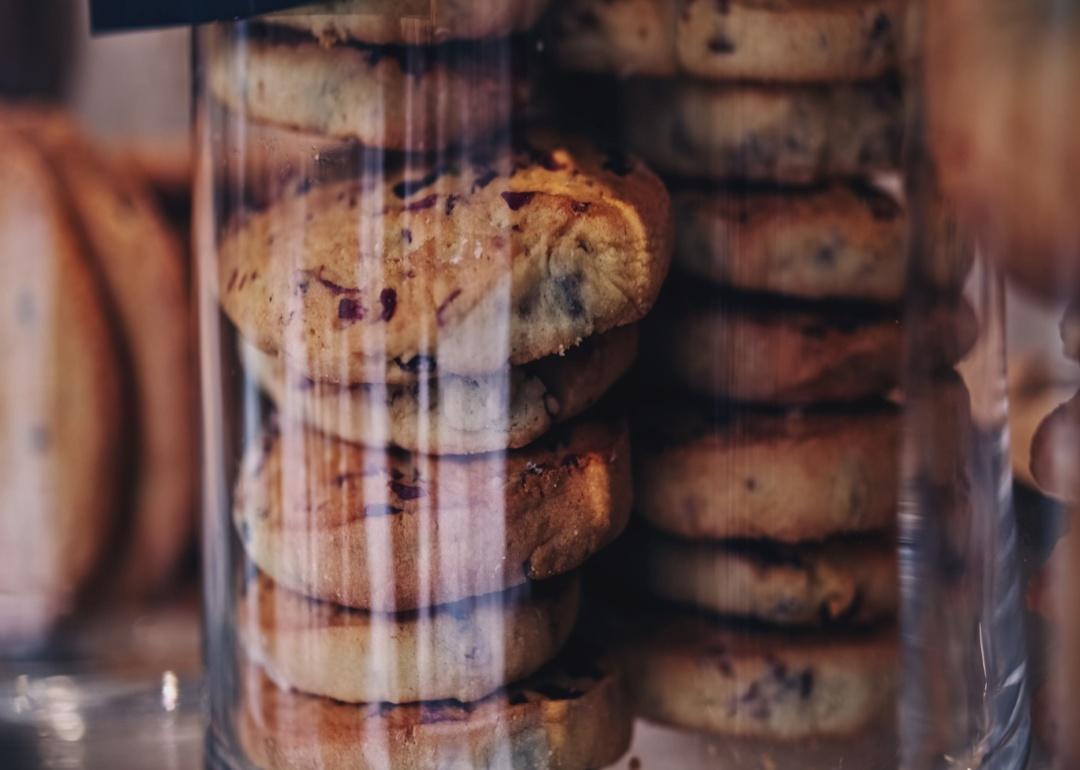 pkajak201 // Shutterstock
#11. Chocolate chip cookies (per lb.)
– One-month decrease in cost: -0.8%
– Annual change in cost: +14.4%
– May 2023 cost: $5.15
You may also like: Most popular grocery stores in America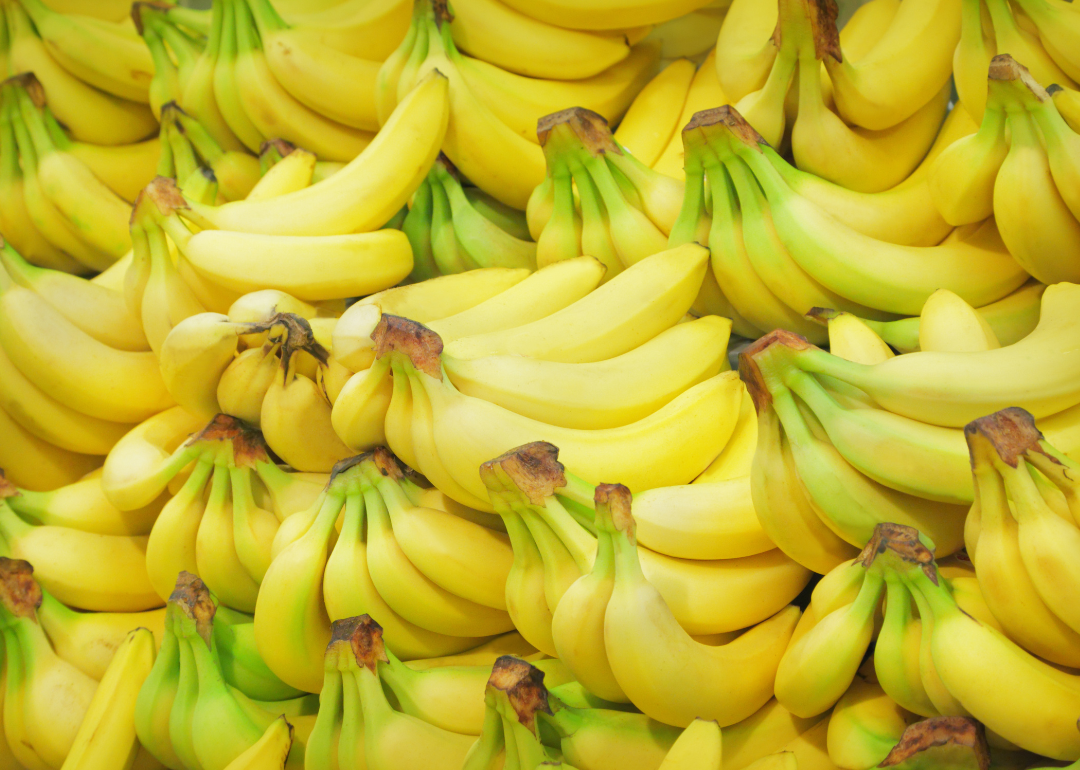 Canva
#10. Bananas (per lb.)
– One-month decrease in cost: -1.1%
– Annual change in cost: -2.2%
– May 2023 cost: $0.63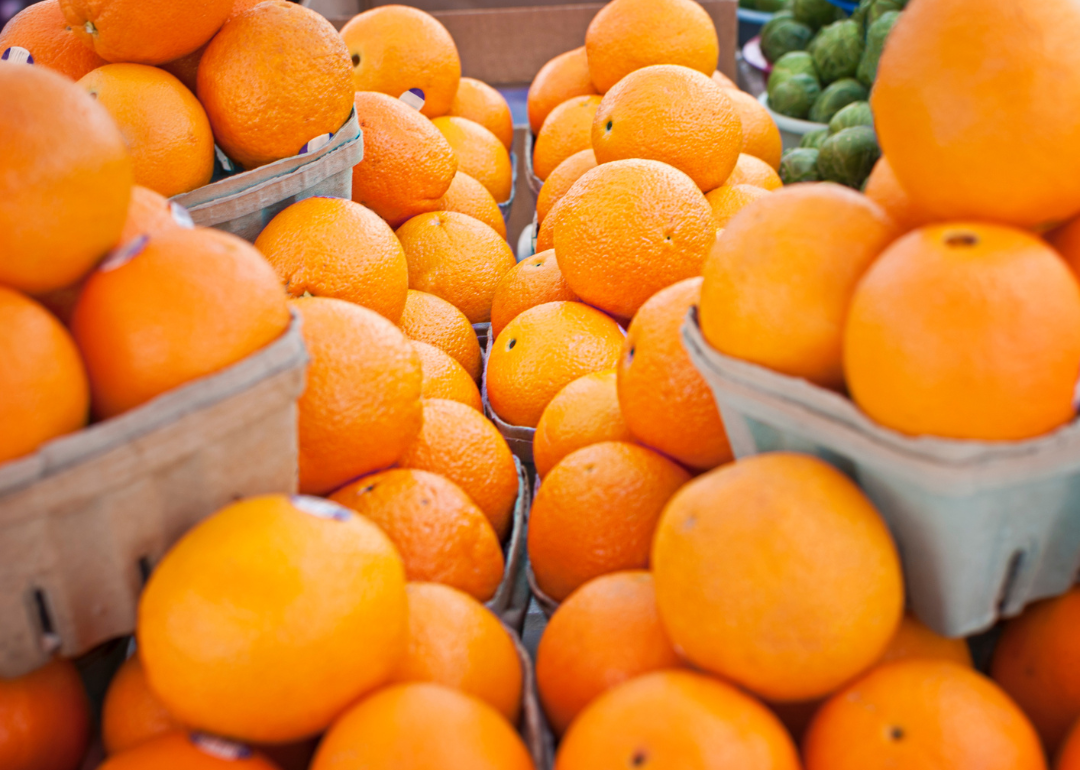 Canva
#9. Navel oranges (per lb.)
– One-month decrease in cost: -1.2%
– Annual change in cost: -2.2%
– May 2023 cost: $1.51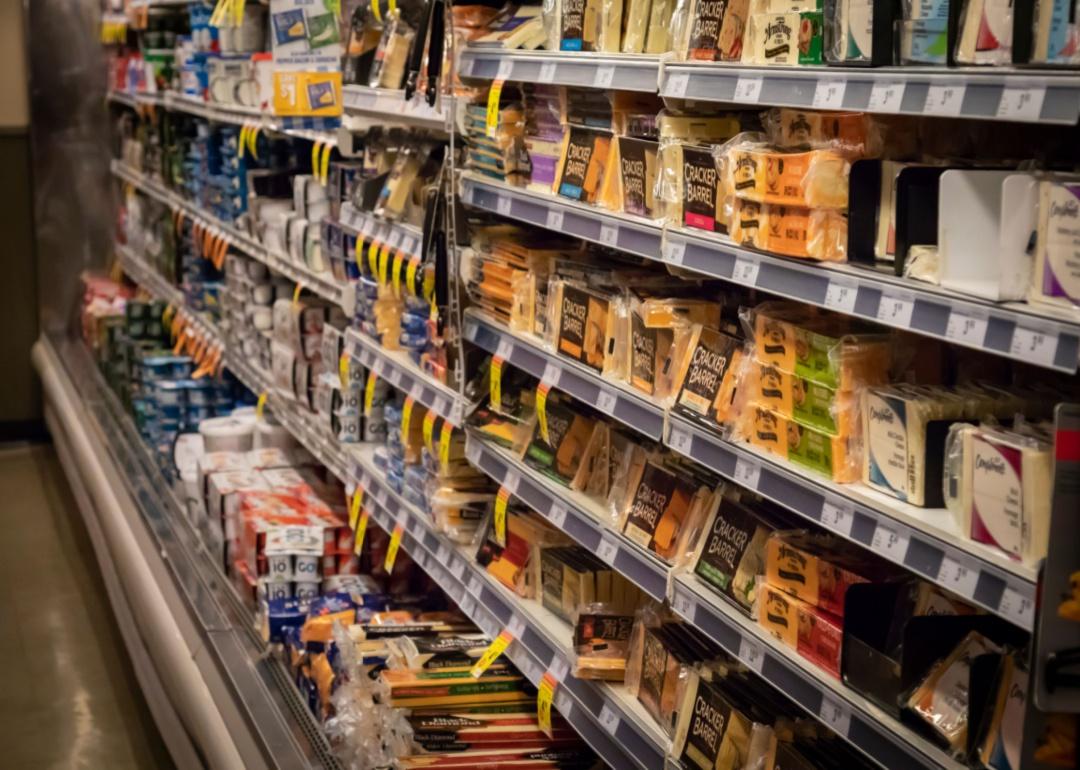 Stefan Malloch // Shutterstock
#8. Cheddar cheese, natural (per lb.)
– One-month decrease in cost: -1.7%
– Annual change in cost: +3.5%
– May 2023 cost: $5.84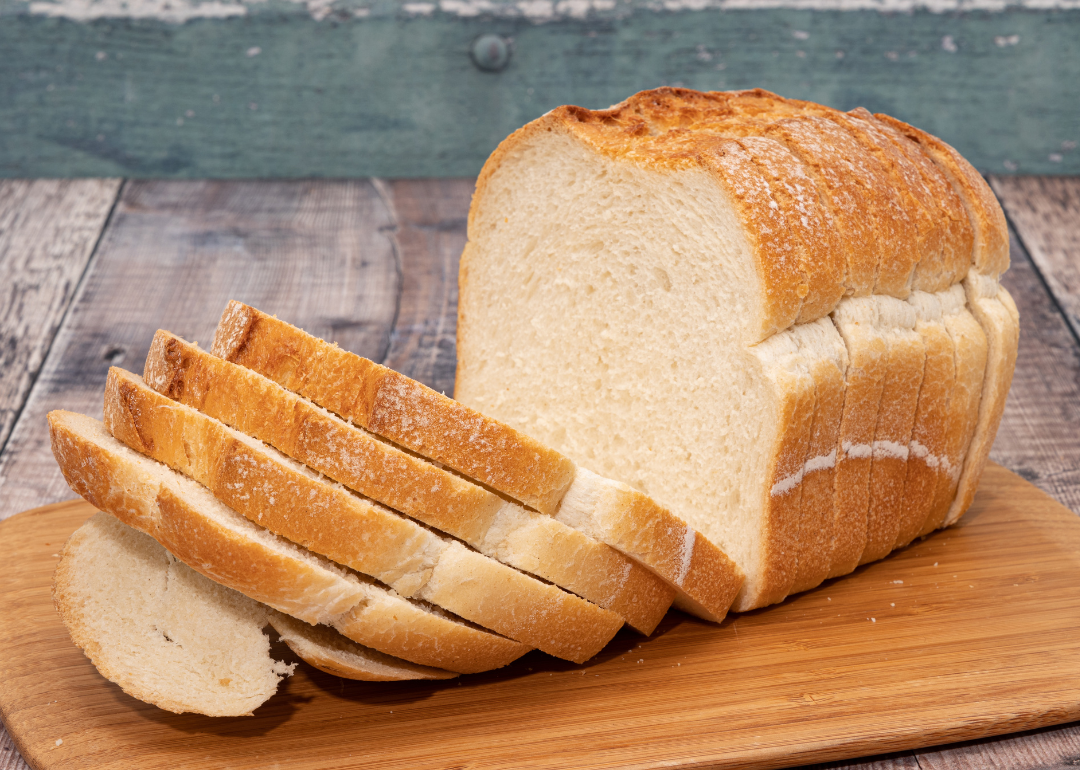 Canva
#7. White bread (per lb.)
– One-month decrease in cost: -1.9%
– Annual change in cost: +21.5%
– May 2023 cost: $1.95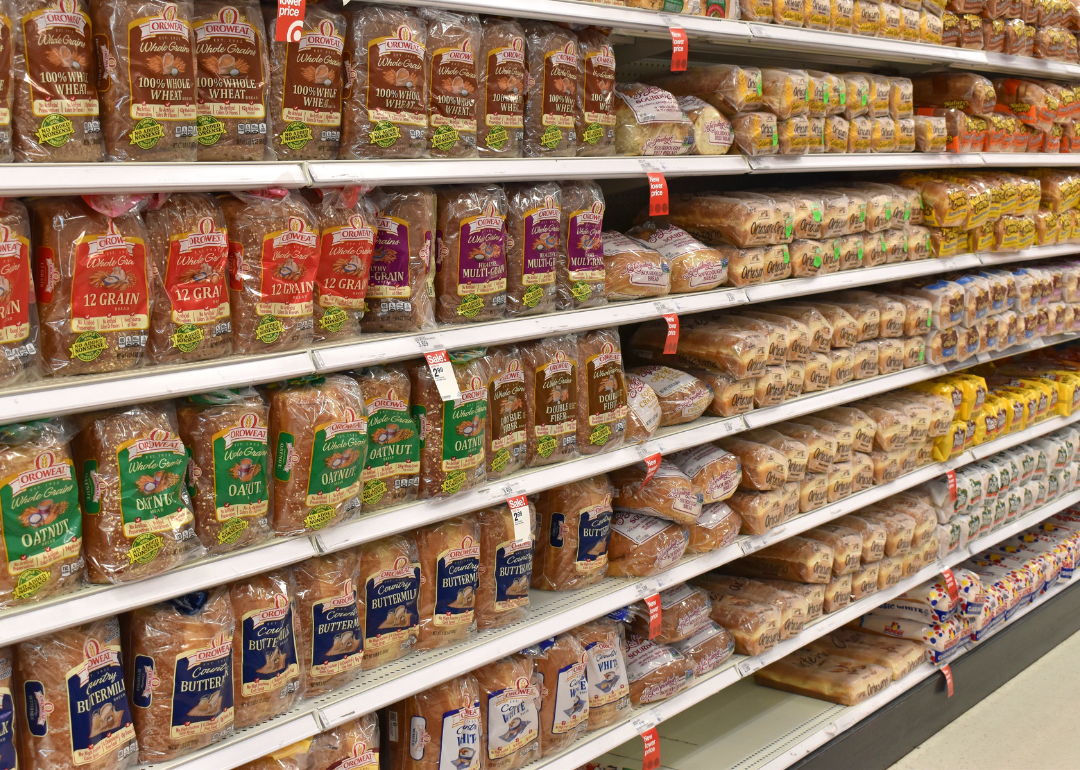 Sheila Fitzgerald // Shutterstock
#6. Whole wheat bread (per lb.)
– One-month decrease in cost: -2%
– Annual change in cost: +12.7%
– May 2023 cost: $2.50
MM Stock // Shutterstock
#5. Ice cream, prepackaged in bulk (per 1/2 gal.)
– One-month decrease in cost: -2.4%
– Annual change in cost: +8.5%
– May 2023 cost: $5.81
Angie Yeoh // Shutterstock
#4. Potato chips (per 16 oz.)
– One-month decrease in cost: -2.6%
– Annual change in cost: +14.9%
– May 2023 cost: $6.45
You may also like: States where food stamps are used the most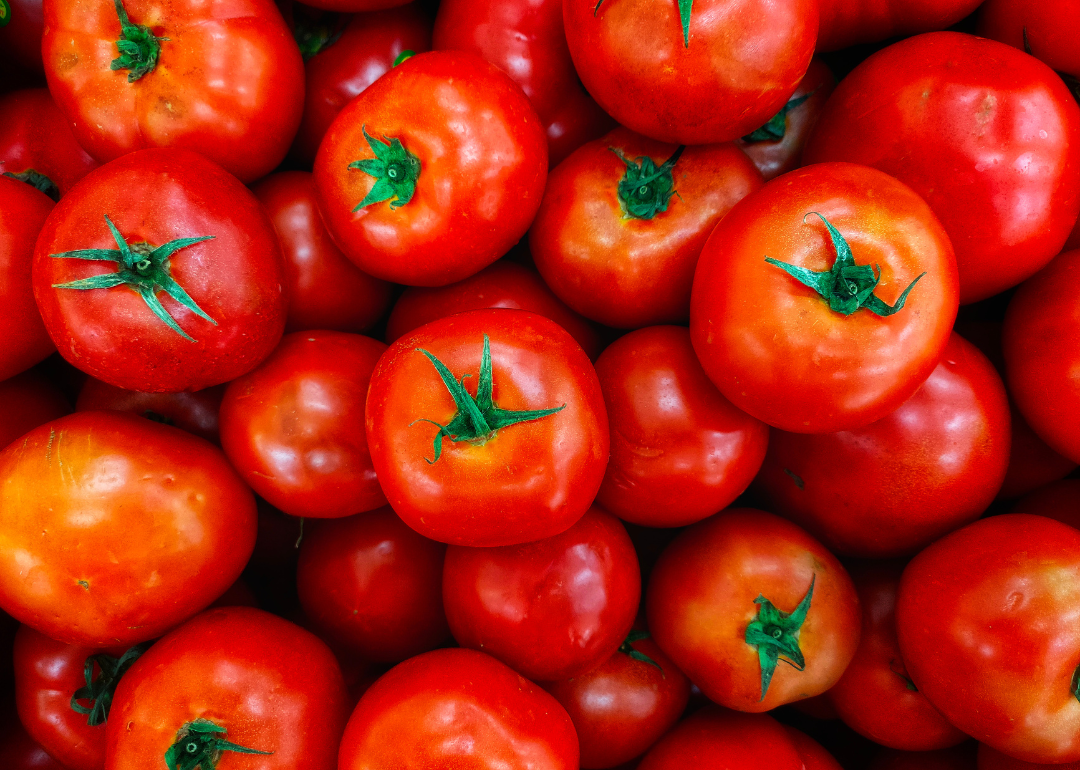 Canva
#3. Tomatoes (per lb.)
– One-month decrease in cost: -4.1%
– Annual change in cost: -1.2%
– May 2023 cost: $1.80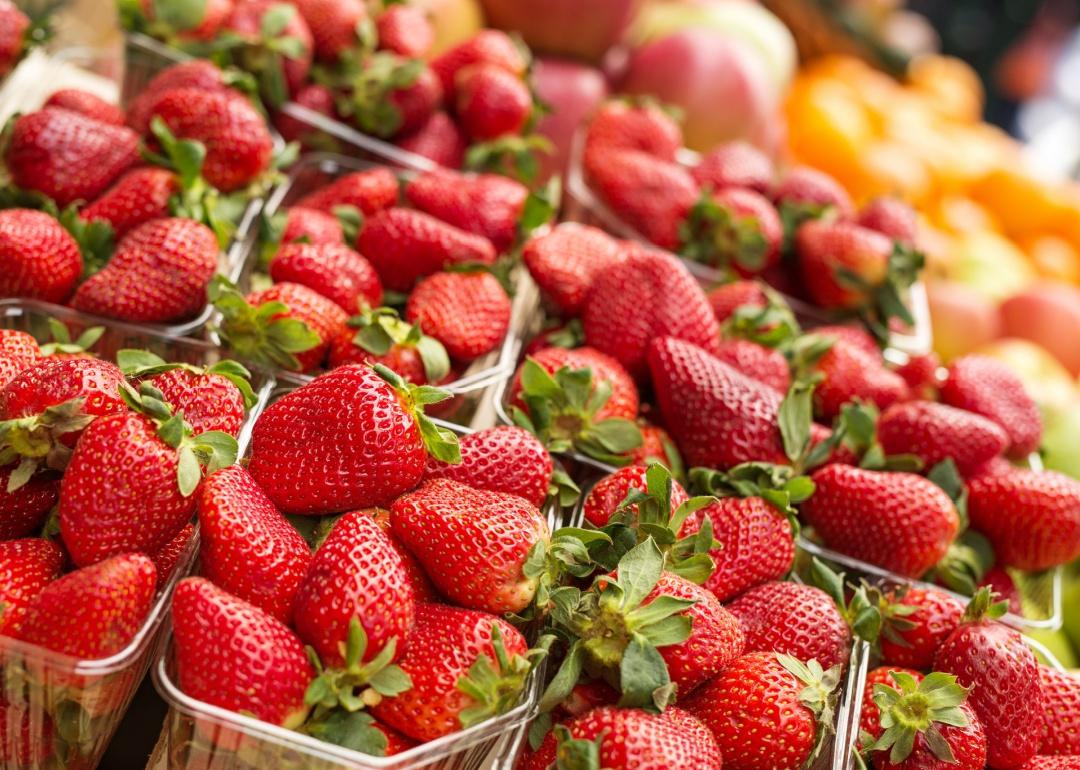 Dusan Petkovic // Shutterstock
#2. Strawberries (per 12 oz.)
– One-month decrease in cost: -7.8%
– Annual change in cost: +9.4%
– May 2023 cost: $2.67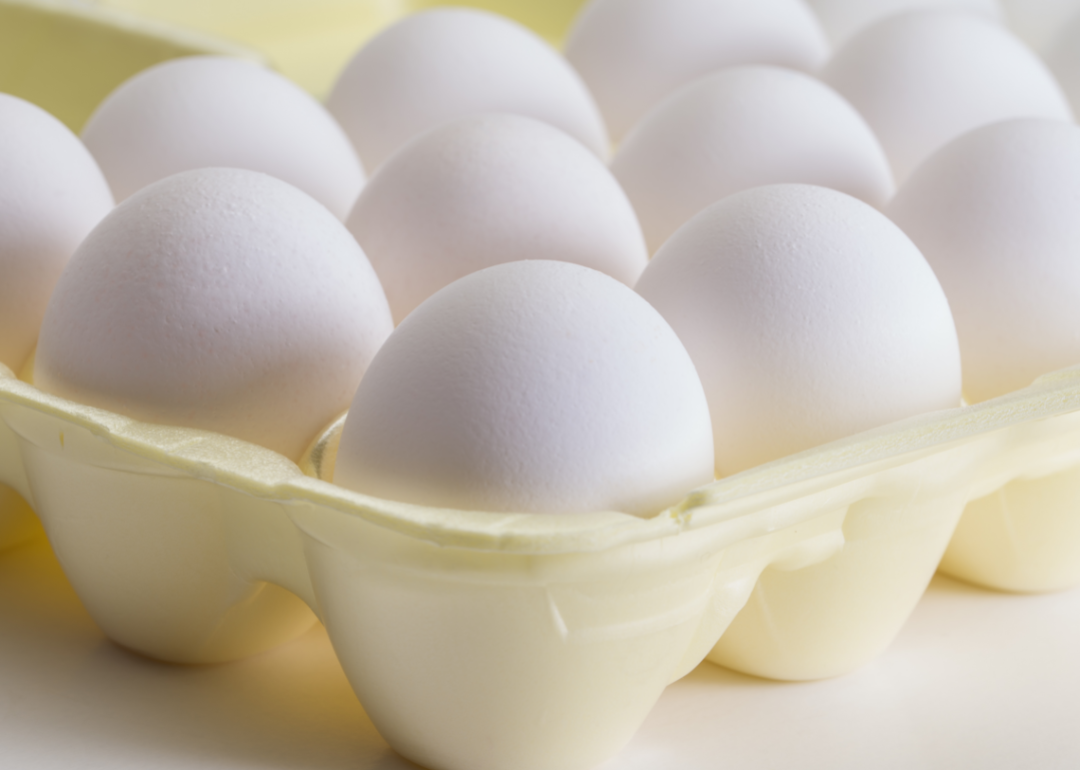 Canva
#1. Eggs (per doz.)
– One-month decrease in cost: -18.5%
– Annual change in cost: -6.9%
– May 2023 cost: $2.67
More Stacker National