Industries where job openings are increasing and decreasing most
Published 2:30 pm Monday, July 17, 2023

Industries where job openings are increasing and decreasing most
After battling persistent inflation for over a year, the Federal Reserve took a break from interest-rate hikes in June 2023 but plans to resume them in late July. At the same time, wages continued to grow—a sign that perhaps the economy isn't cooling as quickly as the Federal Reserve would like.
The job market also remained strong, with employers adding 209,000 jobs in June 2023. In May, the number of open jobs fell by nearly 500,000 to about 9.8 million, per Bureau of Labor Statistics data. Open jobs were down over 1.6 million from May 2022.
To discover which industries are driving the job market, Stacker used data from the Bureau of Labor Statistics' Job Openings and Labor Turnover report to see which industries grew job openings in May and which saw open positions shrink. Industries are ranked by the percent change in job openings from May 2022 to May 2023. Monthly data is preliminary.
The bureau records job openings on the last business day of the month and calculates the rate as a percent of total employment plus job openings within the industry. Read through the list to gather a snapshot of the economic activity across categories—retail, health care, manufacturing, and more.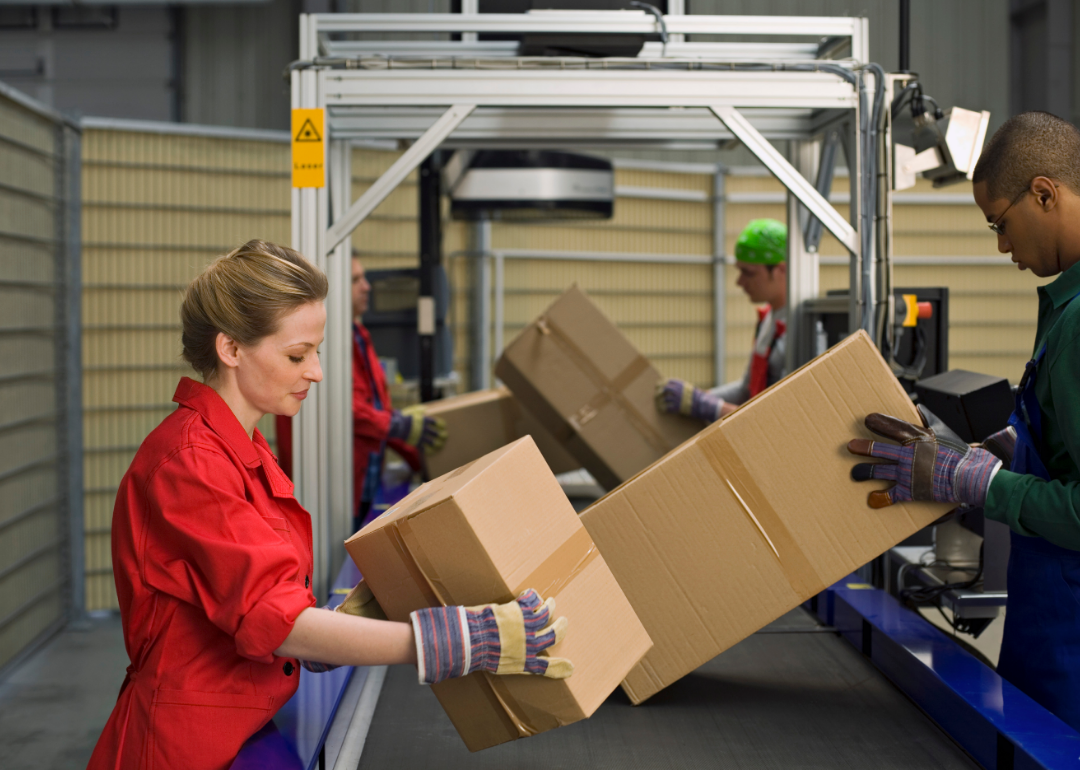 Canva
#17. Wholesale trade
– Total job openings, May 2023: 244,000
— Annual change: -129,000 (down 34.6%)
— One-month change: -15,000 (down 5.8%)
– Job openings rate: 3.9%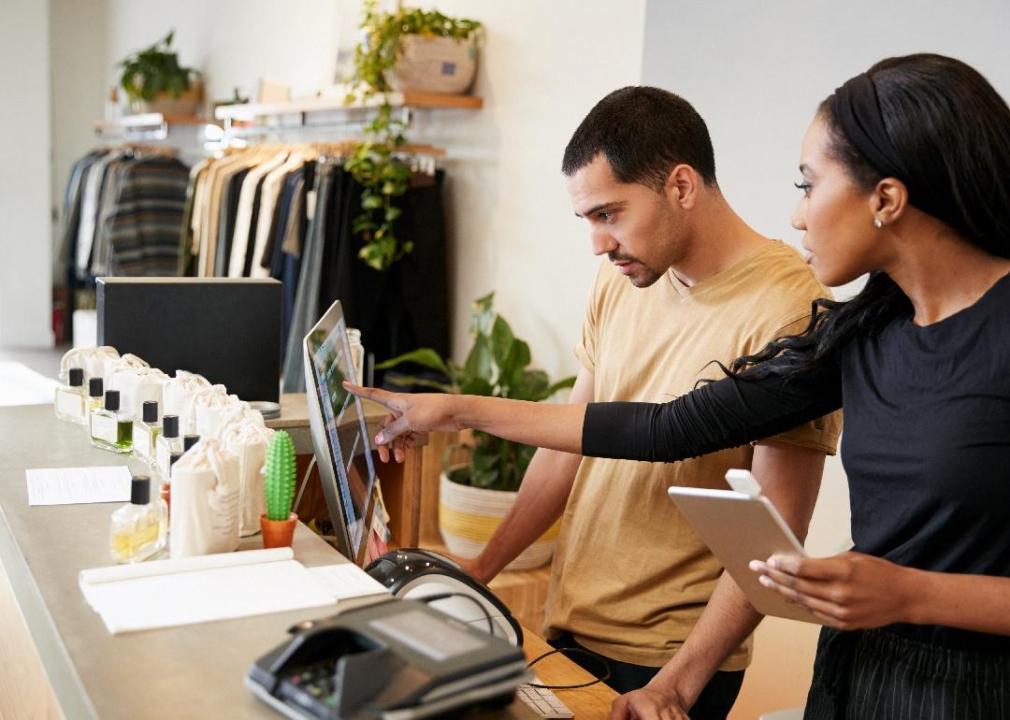 Monkey Business Images // Shutterstock
#16. Retail trade
– Total job openings, May 2023: 829,000
— Annual change: -336,000 (down 28.8%)
— One-month change: -125,000 (down 13.1%)
– Job openings rate: 5.1%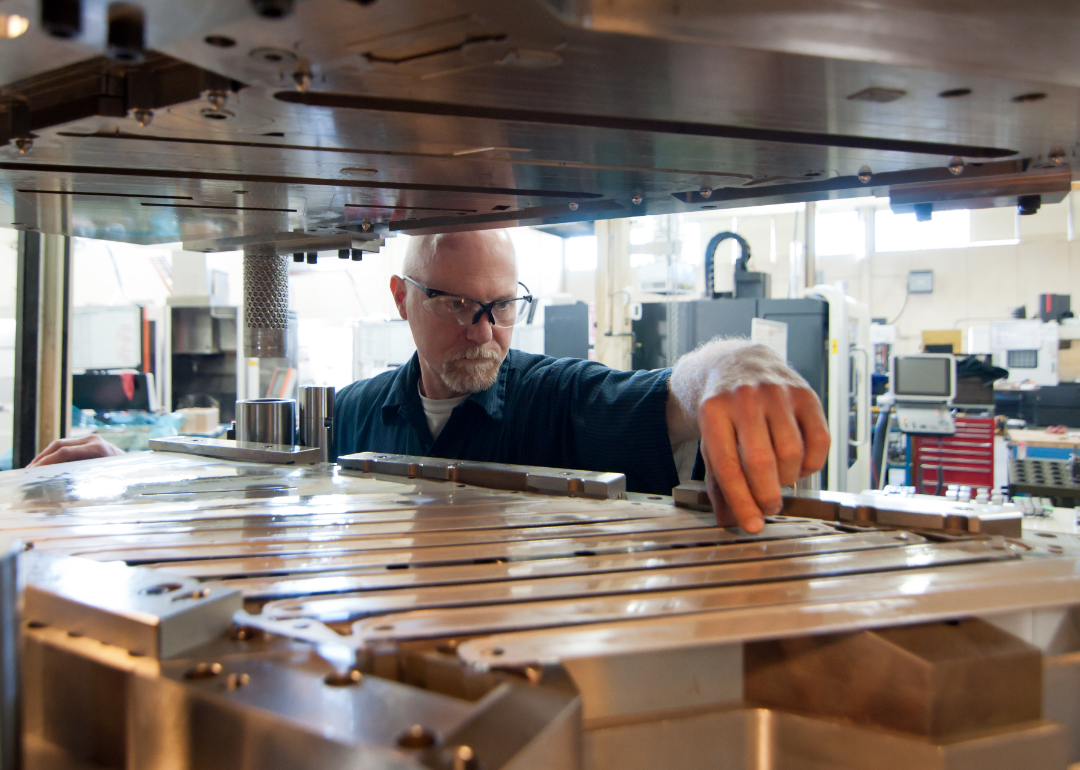 Canva
#15. Manufacturing
– Total job openings, May 2023: 604,000
— Annual change: -233,000 (down 27.8%)
— One-month change: -64,000 (down 9.6%)
– Job openings rate: 4.4%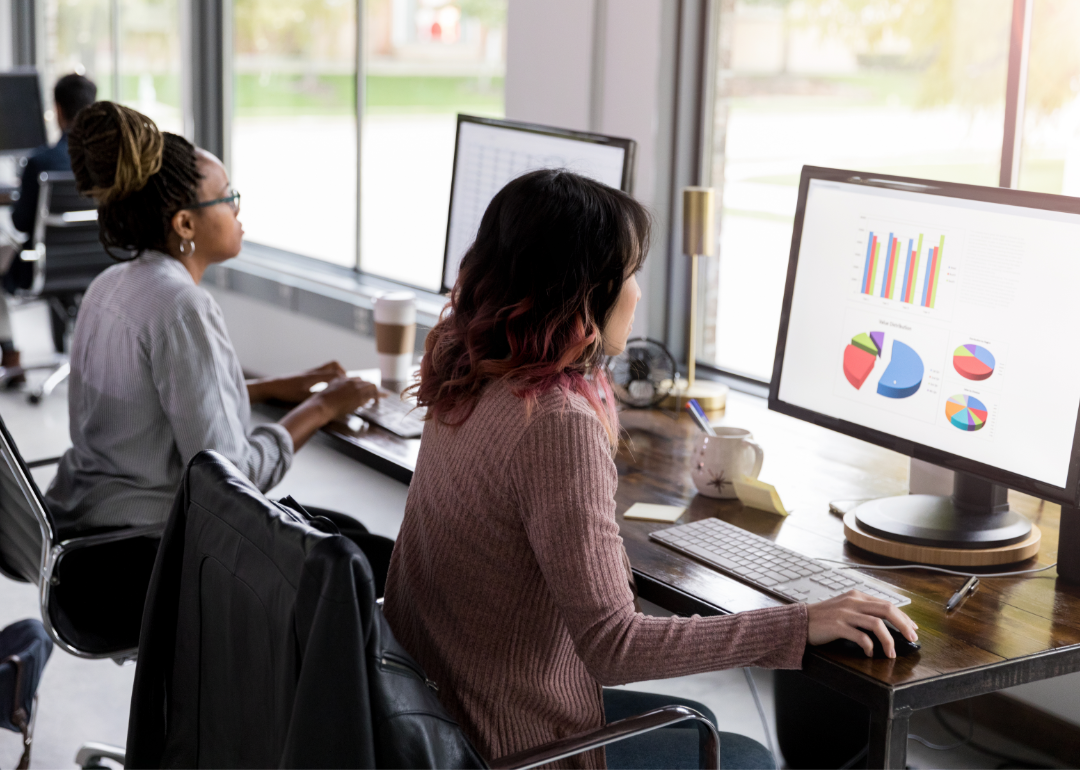 Canva
#14. Finance and insurance
– Total job openings, May 2023: 312,000
— Annual change: -99,000 (down 24.1%)
— One-month change: -139,000 (down 30.8%)
– Job openings rate: 4.4%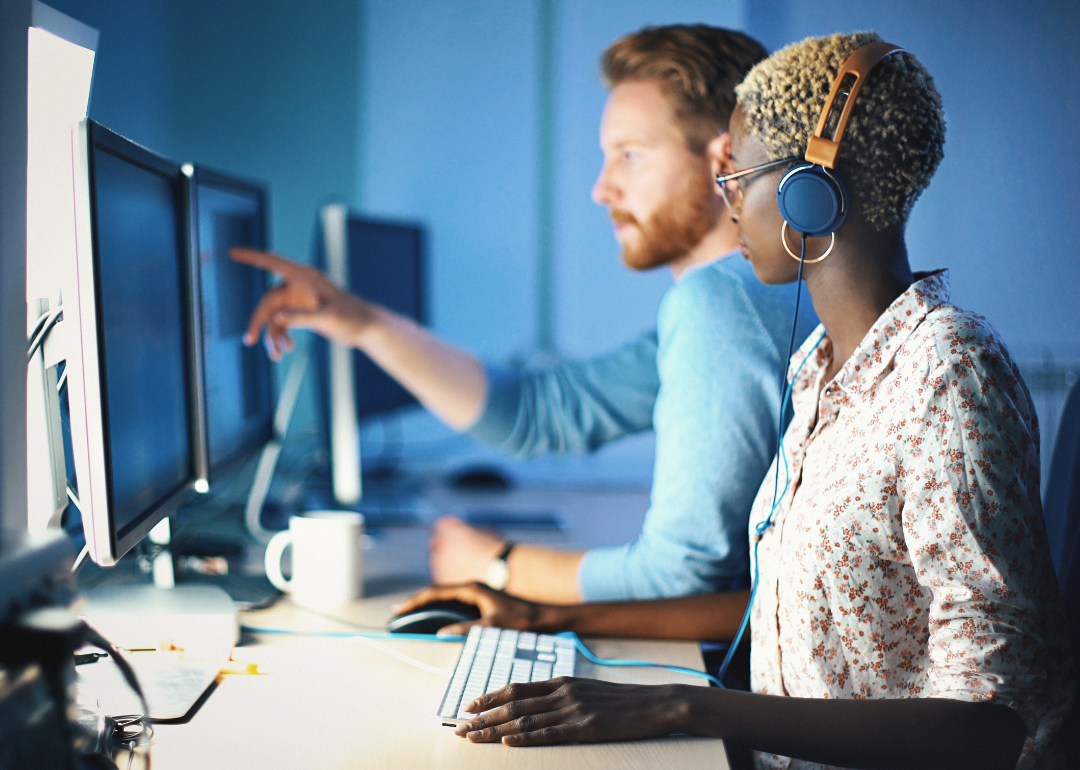 Canva
#13. Information
– Total job openings, May 2023: 190,000
— Annual change: -51,000 (down 21.2%)
— One-month change: +9,000 (up 5.0%)
– Job openings rate: 5.8%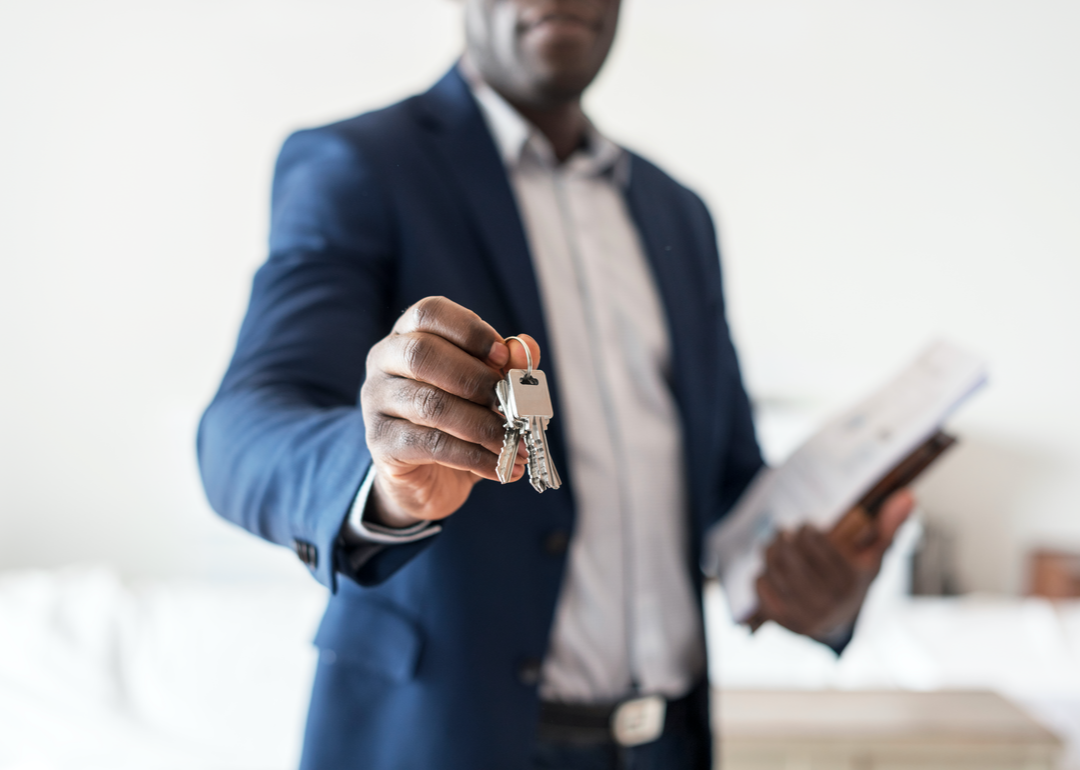 rawpixel.com // Shutterstock
#12. Real estate and rental and leasing
– Total job openings, May 2023: 127,000
— Annual change: -26,000 (down 17.0%)
— One-month change: +14,000 (up 12.4%)
– Job openings rate: 5.0%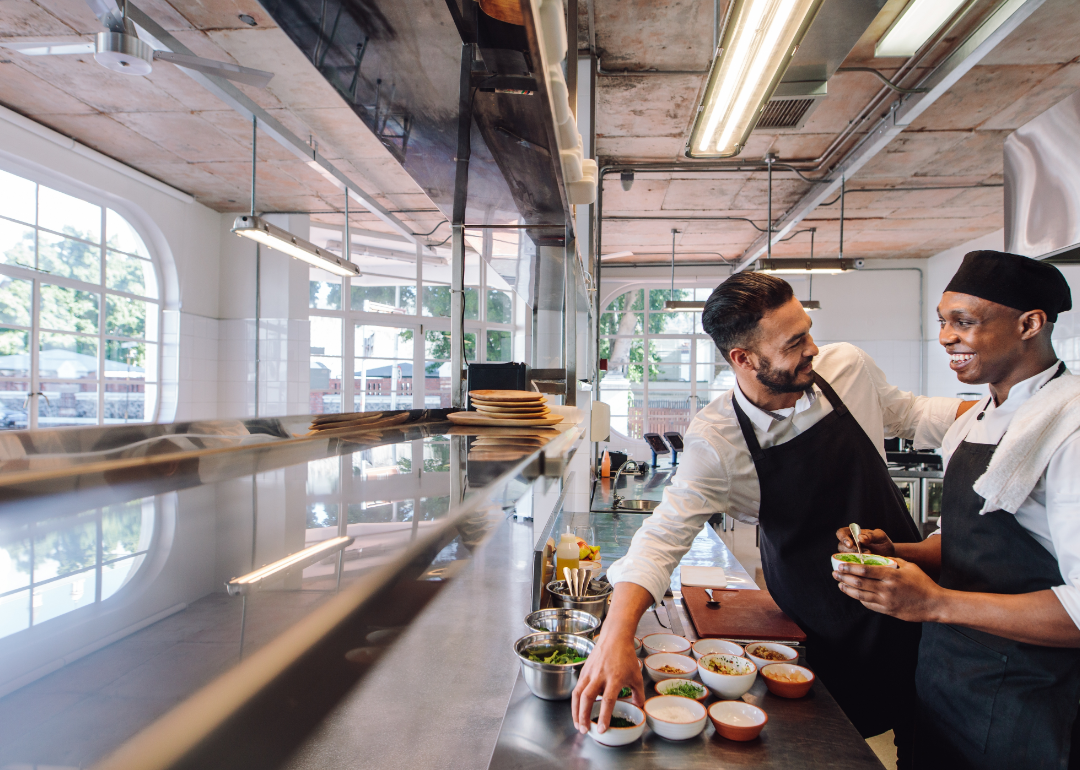 Canva
#11. Accommodation and food services
– Total job openings, May 2023: 1.2 million
— Annual change: -223,000 (down 15.9%)
— One-month change: -39,000 (down 3.2%)
– Job openings rate: 7.7%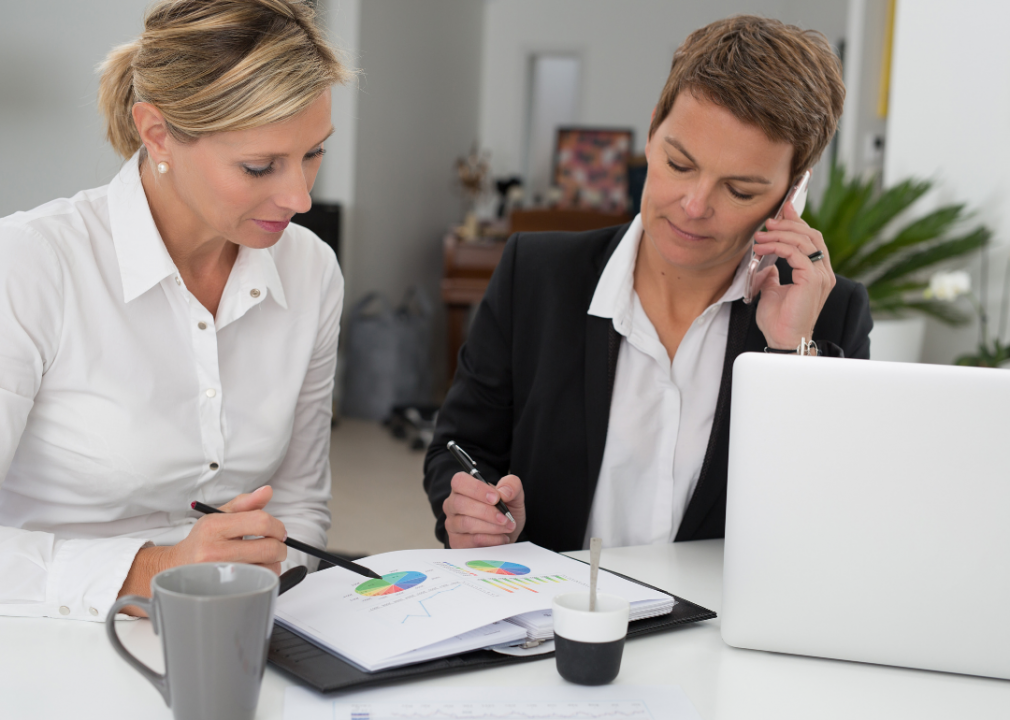 Canva
#10. Professional and business services
– Total job openings, May 2023: 1.8 million
— Annual change: -316,000 (down 14.8%)
— One-month change: +94,000 (up 5.5%)
– Job openings rate: 7.3%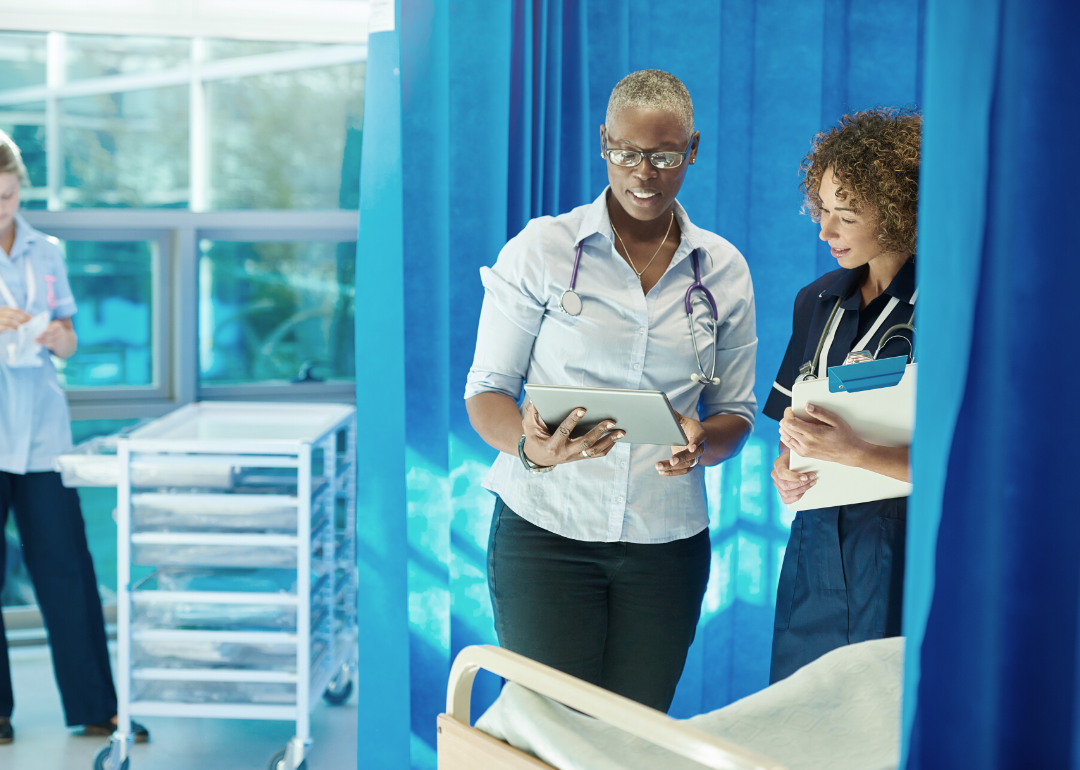 Canva
#9. Health care and social assistance
– Total job openings, May 2023: 1.7 million
— Annual change: -262,000 (down 13.2%)
— One-month change: -285,000 (down 14.2%)
– Job openings rate: 7.5%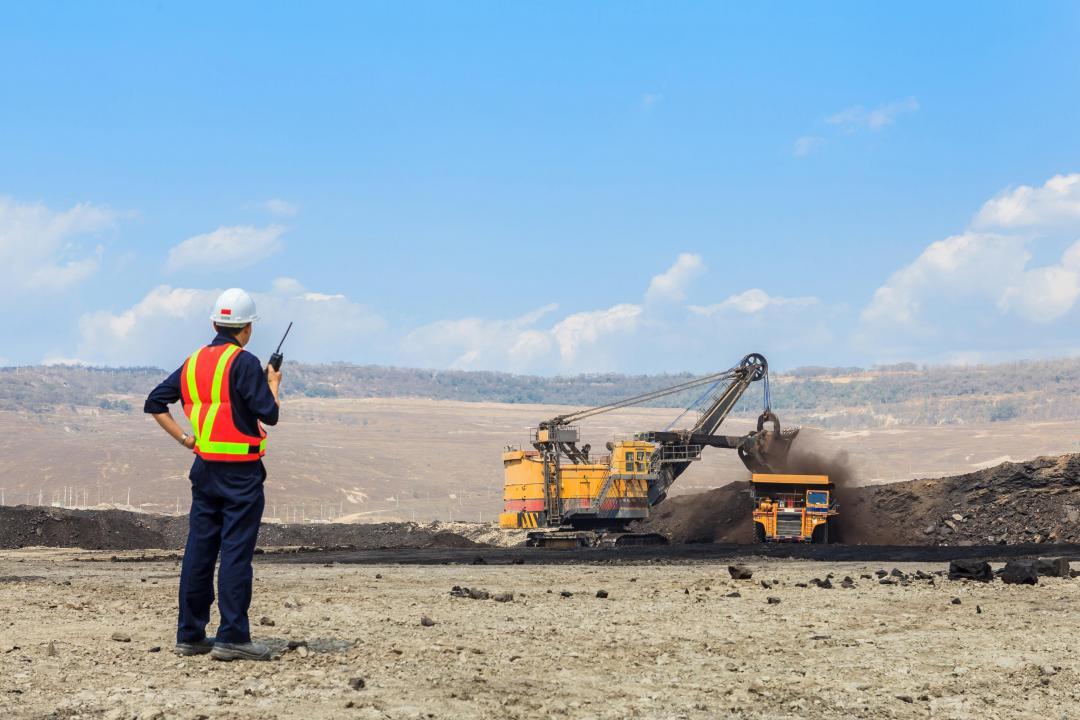 Canva
#8. Mining and logging
– Total job openings, May 2023: 30,000
— Annual change: -3,000 (down 9.1%)
— One-month change: -6,000 (down 16.7%)
– Job openings rate: 4.5%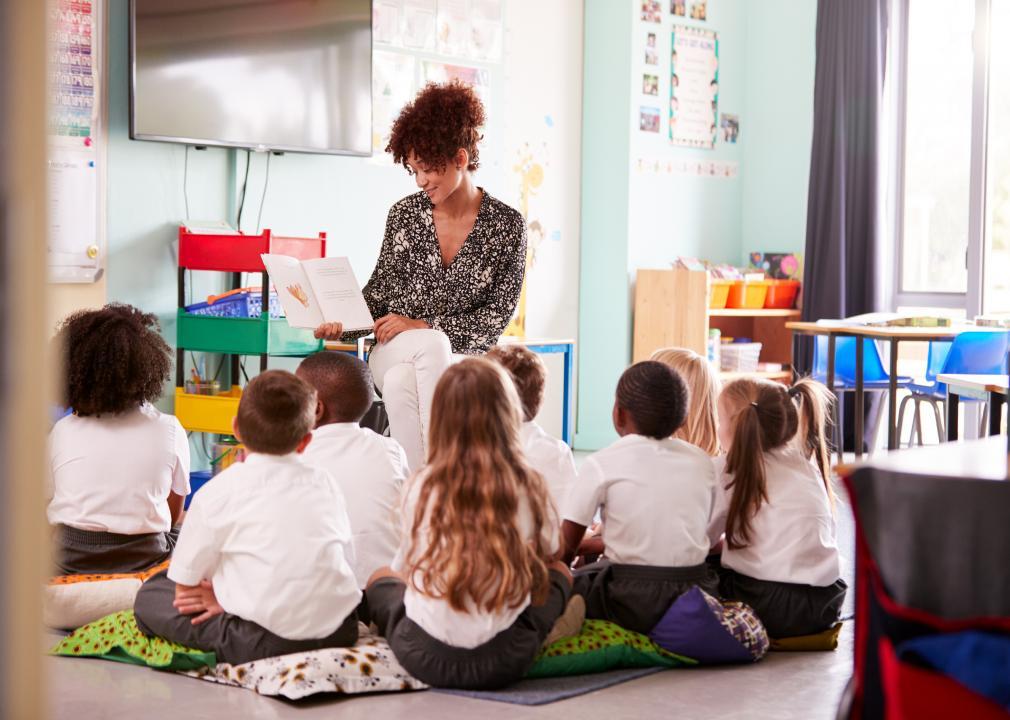 Monkey Business Images // Shutterstock
#7. State and local education
– Total job openings, May 2023: 350,000
— Annual change: -28,000 (down 7.4%)
— One-month change: +37,000 (up 11.8%)
– Job openings rate: 3.2%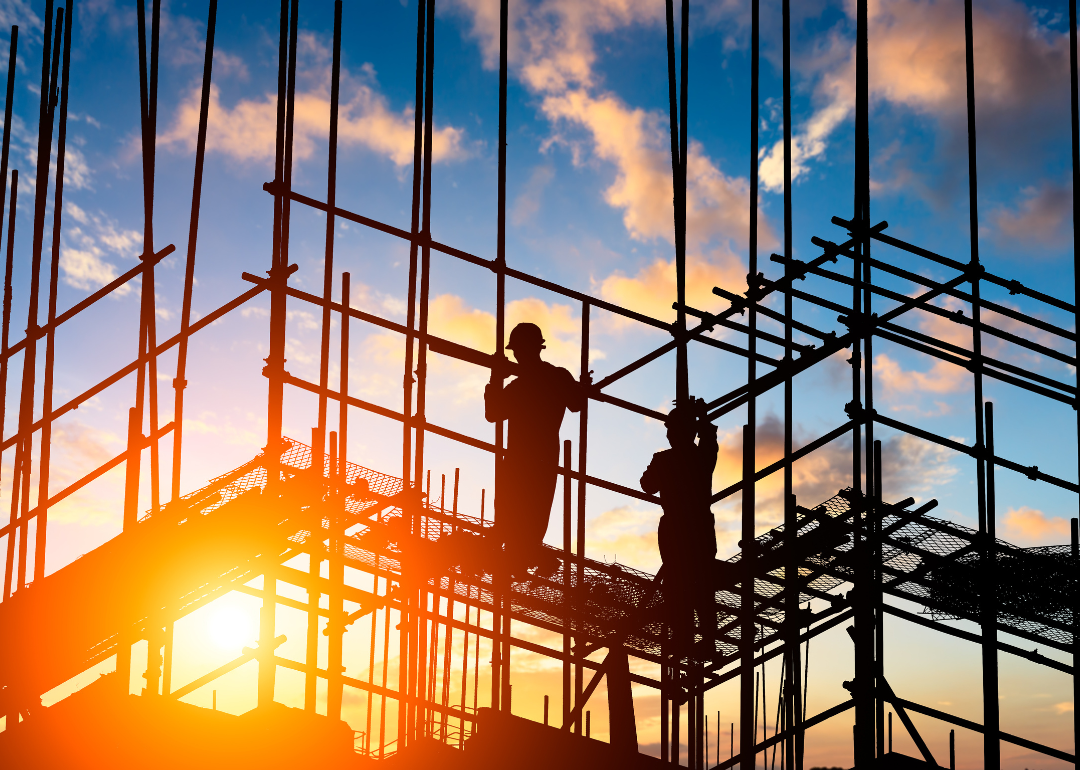 Canva
#6. Construction
– Total job openings, May 2023: 366,000
— Annual change: -26,000 (down 6.6%)
— One-month change: +19,000 (up 5.5%)
– Job openings rate: 4.4%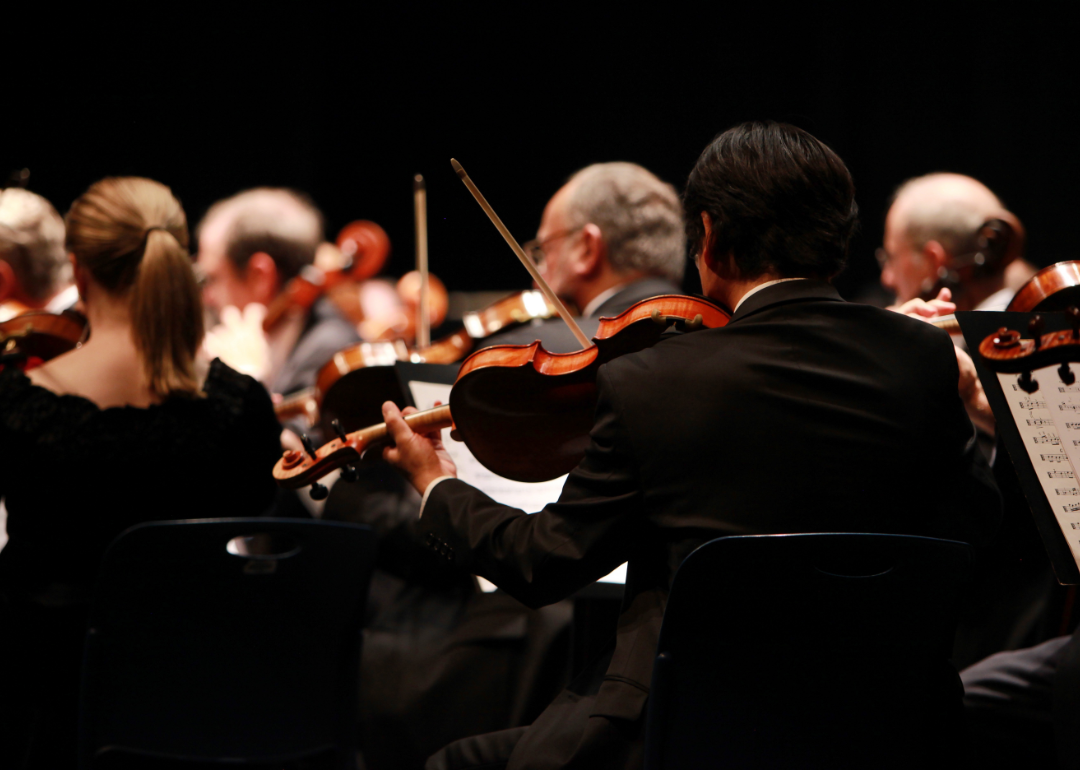 Canva
#5. Arts, entertainment, and recreation
– Total job openings, May 2023: 172,000
— Annual change: +11,000 (up 6.8%)
— One-month change: -69,000 (down 28.6%)
– Job openings rate: 6.5%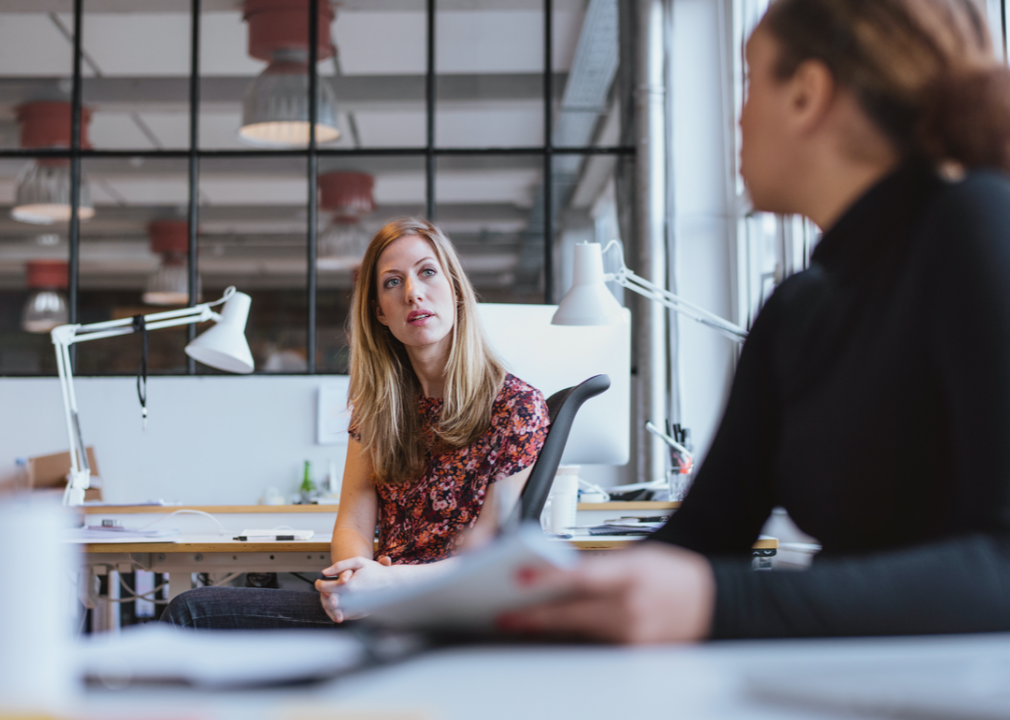 Jacob Lund // Shutterstock
#4. State and local government
– Total job openings, May 2023: 609,000
— Annual change: +59,000 (up 10.7%)
— One-month change: +41,000 (up 7.2%)
– Job openings rate: 6.2%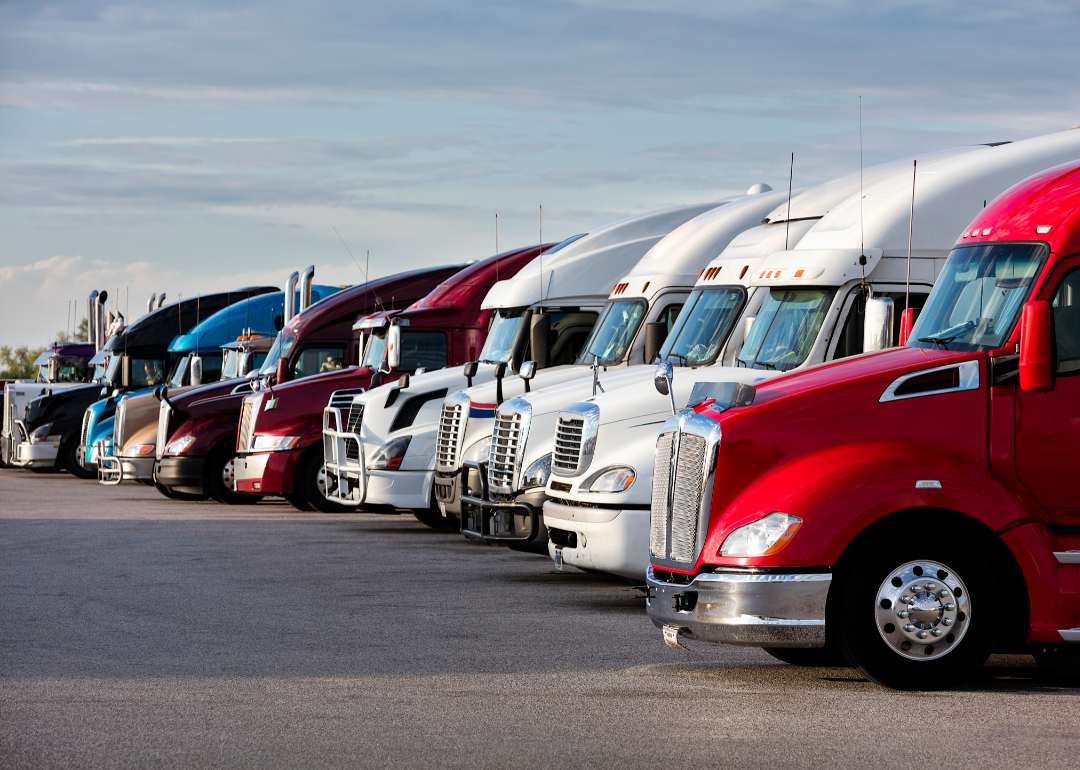 Canva
#3. Transportation, warehousing, and utilities
– Total job openings, May 2023: 602,000
— Annual change: +92,000 (up 18.0%)
— One-month change: +41,000 (up 7.3%)
– Job openings rate: 7.6%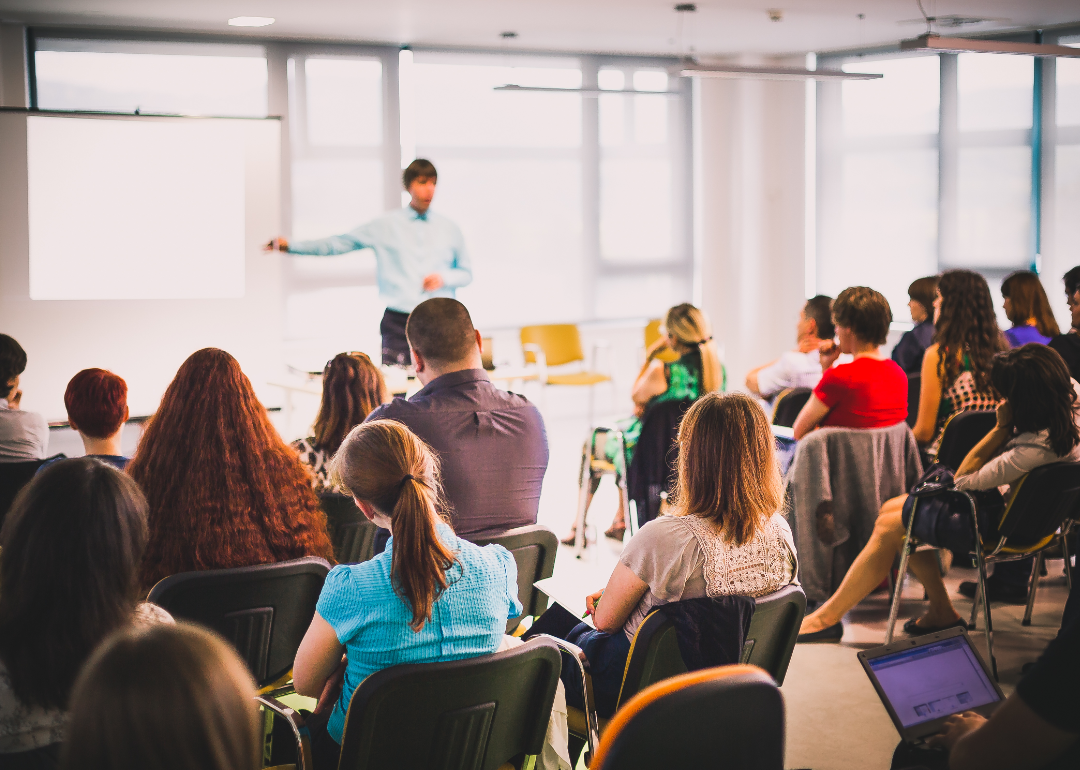 Canva
#2. Educational services
– Total job openings, May 2023: 213,000
— Annual change: +42,000 (up 24.6%)
— One-month change: +45,000 (up 26.8%)
– Job openings rate: 5.1%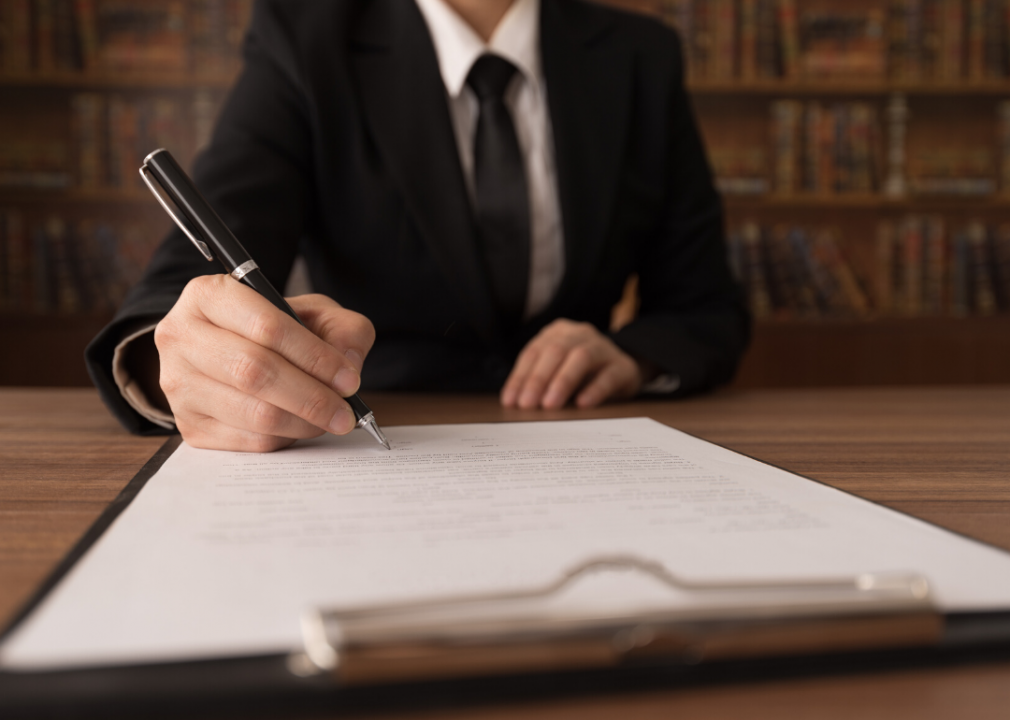 create jobs 51 // Shutterstock
#1. Federal government
– Total job openings, May 2023: 173,000
— Annual change: +36,000 (up 26.3%)
— One-month change: +24,000 (up 16.1%)
– Job openings rate: 5.6%
More Stacker National