States with the highest incidence of STIs
Published 3:00 pm Monday, July 17, 2023

States with the highest incidence of STIs
When it comes to respecting your body and that of your partner, one of the most important acts of care you can offer, aside from practicing safe sex, is talking frankly about STIs. Sexually transmitted infections have long been deeply stigmatized, but understanding their risks is crucial for sexual wellness.
To better understand the landscape of STI prevalence across the U.S., Stacker investigated which states have the highest incidence of STIs using 2021 data from the CDC. States are ranked by overall STI cases per 100,000. The total number of cases breaks ties. Maryland is excluded from the list because it did not report STI data to the CDC.
An infection is considered an STI if it can be passed from person to person through sexual intercourse, including anal, oral, vaginal, and occasionally hand-to-genital contact. Some common symptoms of STIs include pain during urination, unusual genital discharge, lumps or growths near the genitals, bleeding, and itching. This list is not exhaustive; most people who contract STIs are asymptomatic.
Regular testing at your local health clinic, even when you don't have symptoms, is the best way to keep yourself safe from current and future STIs. While STIs can be scary, they can be prevented by engaging in safe sex practices, such as the use of condoms, internal condoms, and dental dams. Many STIs, like chlamydia and gonorrhea, are treatable with medication when caught early. Routine testing and honest dialogue with partners makes that possible.
Read on to see how incidence of STIs in your state compare to other states around the nation.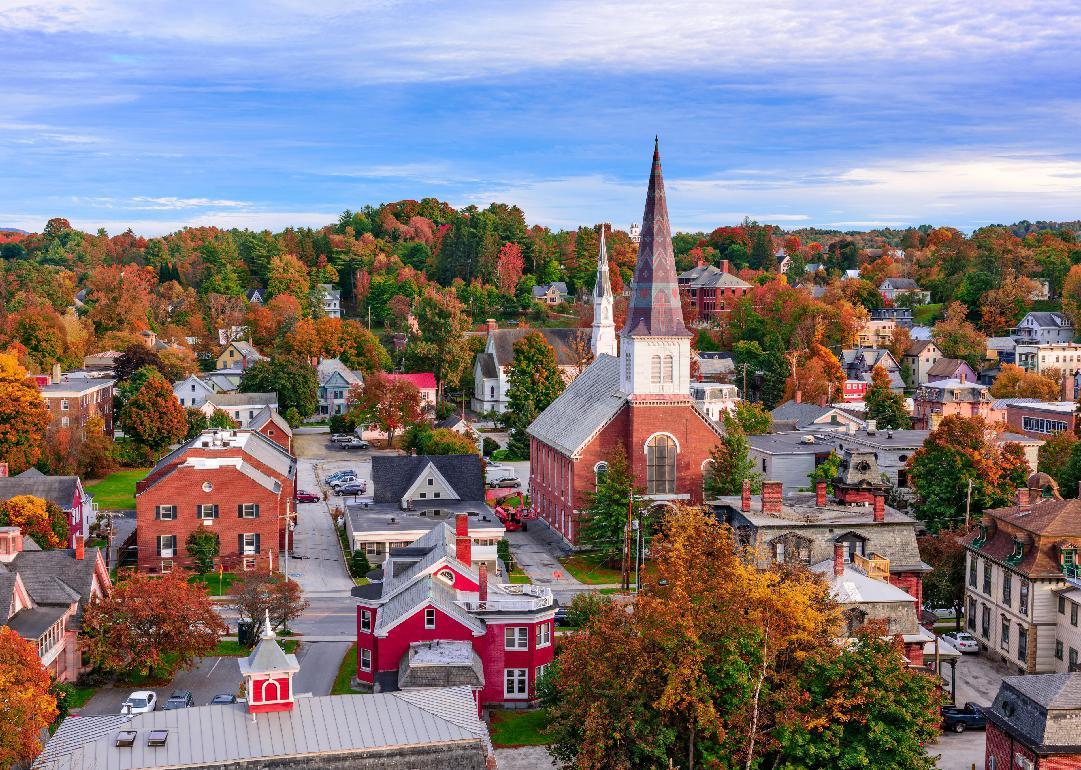 Sean Pavone // Shutterstock
#49. Vermont
– Total STI rate per 100,000: 163.2 (1,056 cases)
— Chlamydia rate per 100,000: 140.7 (910 cases)
— Gonorrhea rate per 100,000: 21.0 (136 cases)
— Primary and secondary syphilis rate per 100,000: 1.4 (9 cases)
— Congenital syphilis rate per 100,000: 0.2 (1 cases)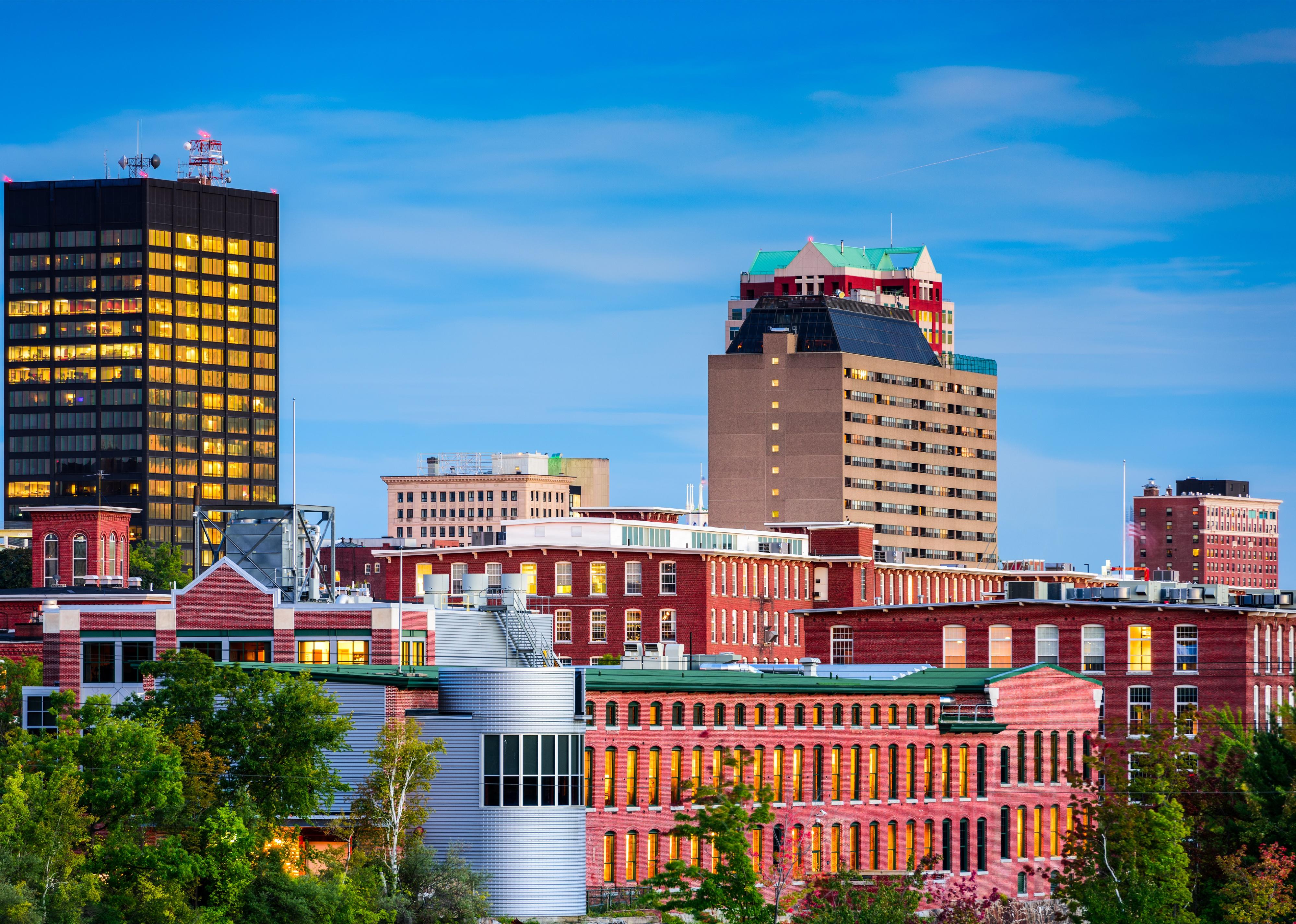 Sean Pavone // Shutterstock
#48. New Hampshire
– Total STI rate per 100,000: 267.6 (3,713 cases)
— Chlamydia rate per 100,000: 218.2 (3,027 cases)
— Gonorrhea rate per 100,000: 44.2 (613 cases)
— Primary and secondary syphilis rate per 100,000: 5.3 (73 cases)
— Congenital syphilis rate per 100,000: 0.0 (0 cases)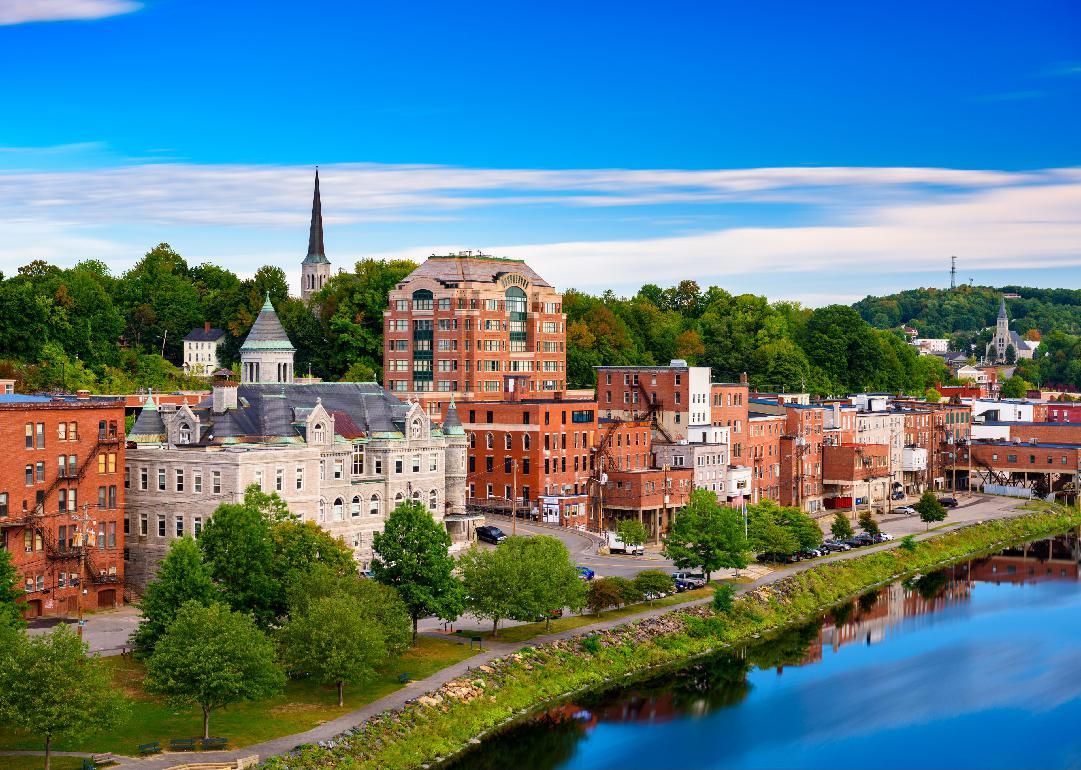 Sean Pavone // Shutterstock
#47. Maine
– Total STI rate per 100,000: 282.8 (3,895 cases)
— Chlamydia rate per 100,000: 244.8 (3,372 cases)
— Gonorrhea rate per 100,000: 33.5 (462 cases)
— Primary and secondary syphilis rate per 100,000: 4.4 (61 cases)
— Congenital syphilis rate per 100,000: 0.0 (0 cases)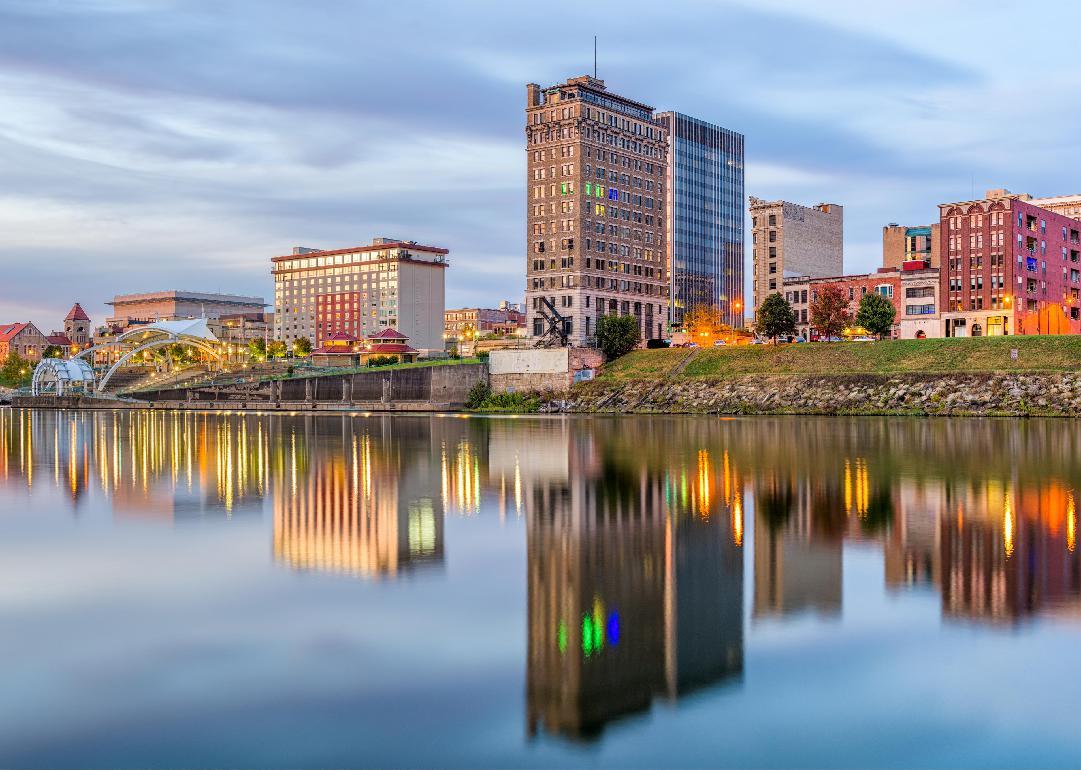 Sean Pavone // Shutterstock
#46. West Virginia
– Total STI rate per 100,000: 397.2 (7,092 cases)
— Chlamydia rate per 100,000: 292.7 (5,226 cases)
— Gonorrhea rate per 100,000: 91.8 (1,639 cases)
— Primary and secondary syphilis rate per 100,000: 11.9 (212 cases)
— Congenital syphilis rate per 100,000: 0.8 (15 cases)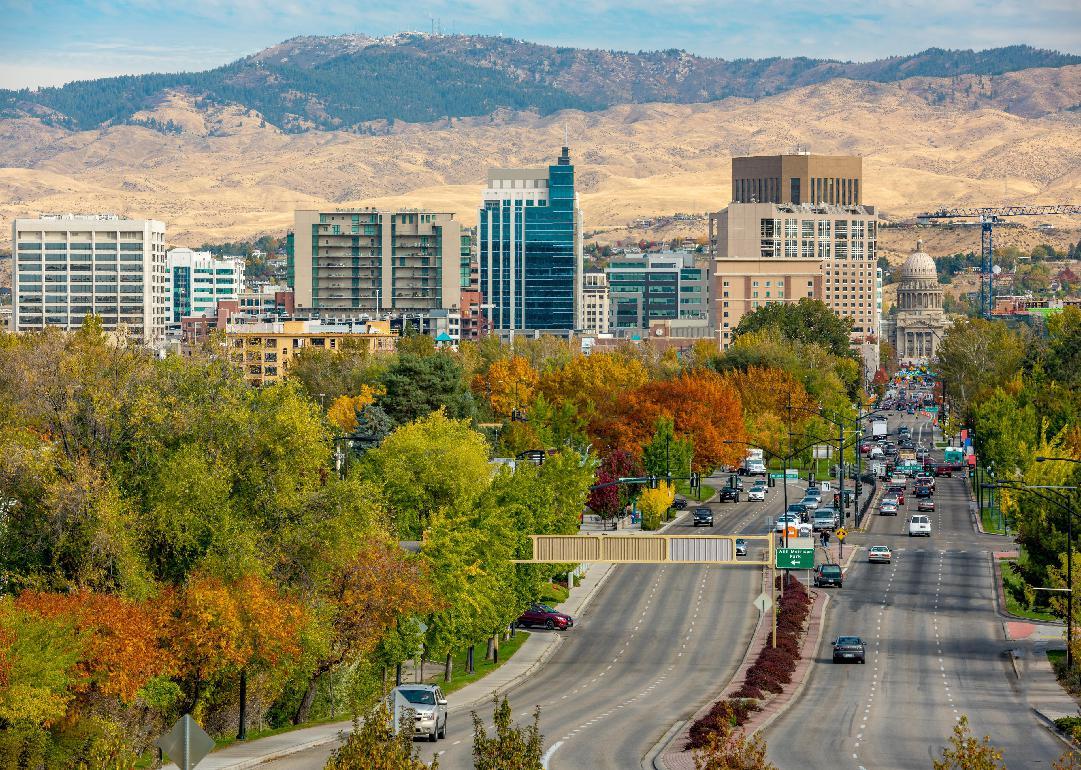 Charles Knowles // Shutterstock
#45. Idaho
– Total STI rate per 100,000: 399.4 (7,606 cases)
— Chlamydia rate per 100,000: 331.9 (6,320 cases)
— Gonorrhea rate per 100,000: 62.9 (1,197 cases)
— Primary and secondary syphilis rate per 100,000: 4.4 (84 cases)
— Congenital syphilis rate per 100,000: 0.3 (5 cases)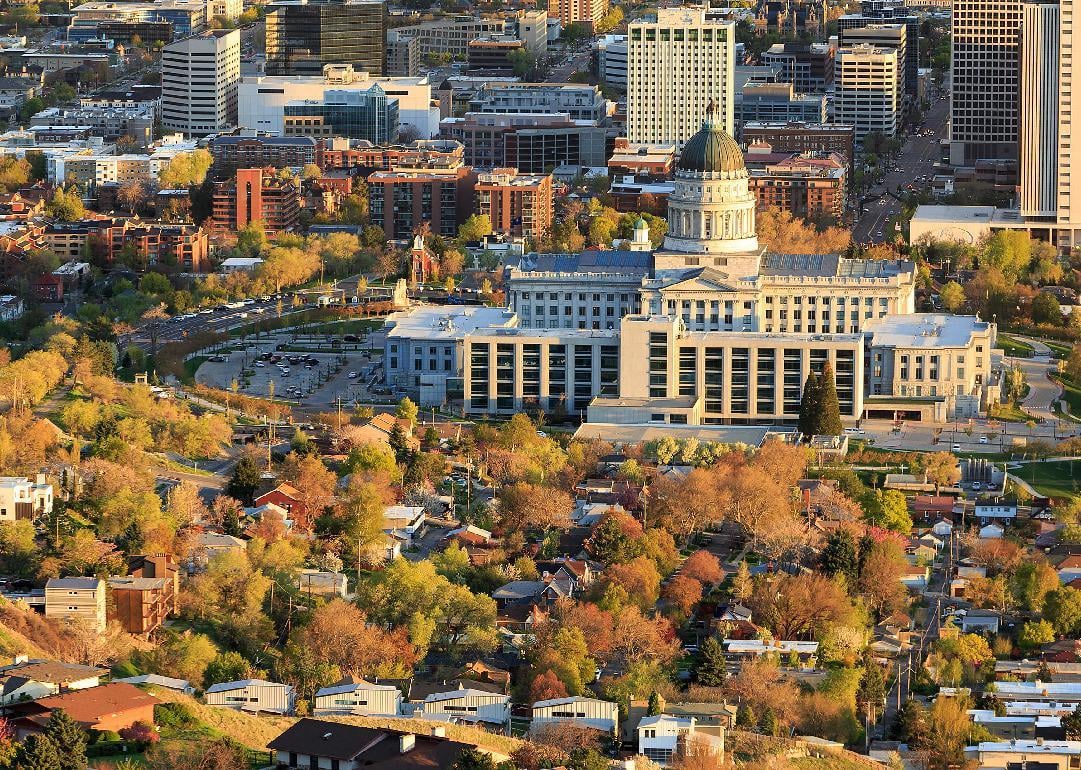 Johnny Adolphson // Shutterstock
#44. Utah
– Total STI rate per 100,000: 450.7 (15,049 cases)
— Chlamydia rate per 100,000: 336.0 (11,221 cases)
— Gonorrhea rate per 100,000: 108.4 (3,621 cases)
— Primary and secondary syphilis rate per 100,000: 6.1 (205 cases)
— Congenital syphilis rate per 100,000: 0.1 (2 cases)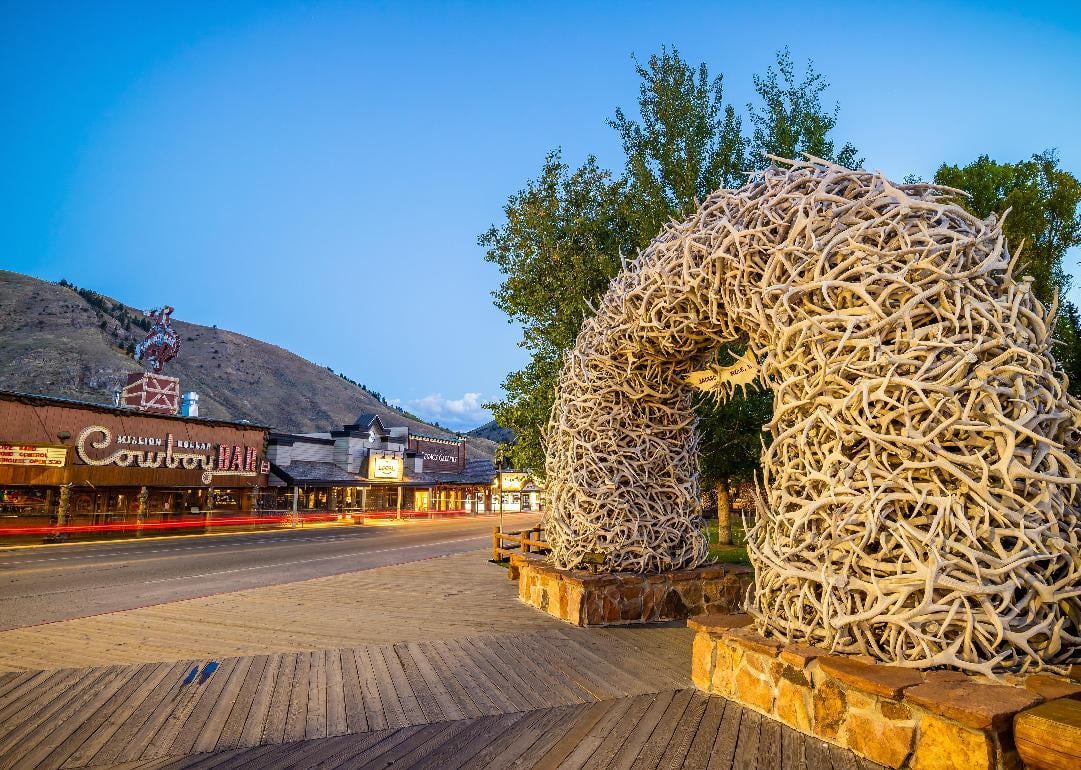 f11photo // Shutterstock
#43. Wyoming
– Total STI rate per 100,000: 451.6 (2,617 cases)
— Chlamydia rate per 100,000: 358.6 (2,078 cases)
— Gonorrhea rate per 100,000: 90.3 (523 cases)
— Primary and secondary syphilis rate per 100,000: 2.8 (16 cases)
— Congenital syphilis rate per 100,000: 0.0 (0 cases)
mandritoiu // Shutterstock
#42. New Jersey
– Total STI rate per 100,000: 481.7 (44,640 cases)
— Chlamydia rate per 100,000: 360.7 (33,425 cases)
— Gonorrhea rate per 100,000: 110.7 (10,259 cases)
— Primary and secondary syphilis rate per 100,000: 9.8 (908 cases)
— Congenital syphilis rate per 100,000: 0.5 (48 cases)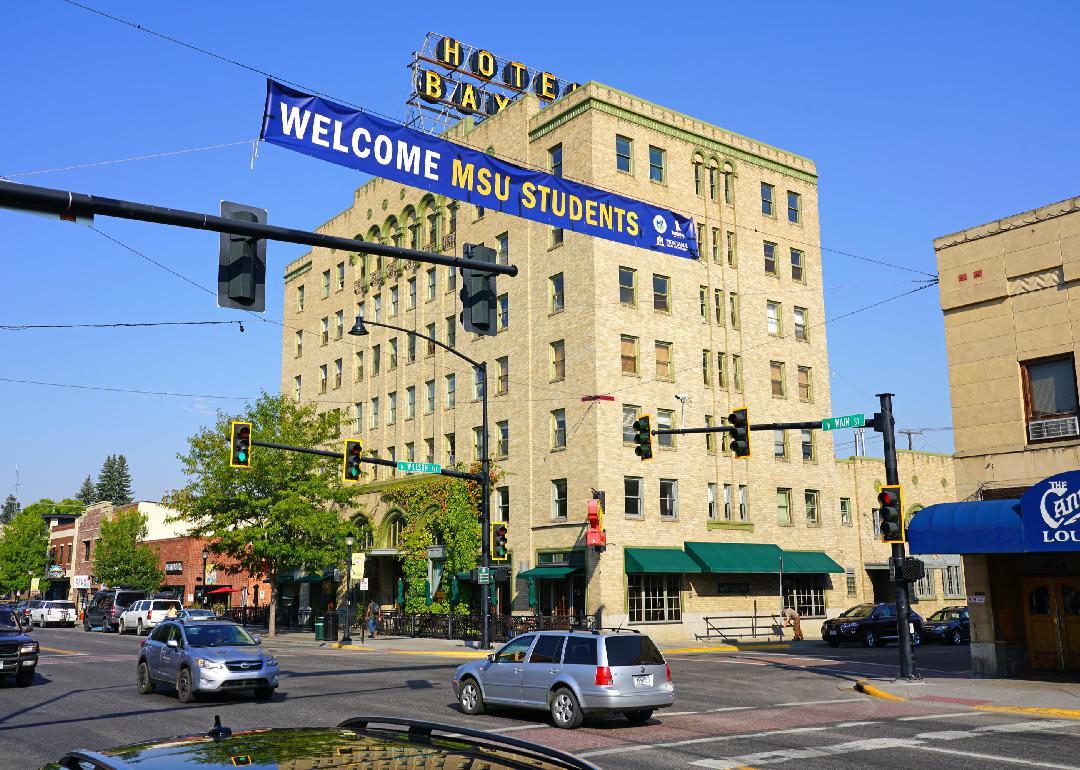 EQRoy // Shutterstock
#41. Montana
– Total STI rate per 100,000: 504.6 (5,582 cases)
— Chlamydia rate per 100,000: 364.2 (4,029 cases)
— Gonorrhea rate per 100,000: 130.9 (1,448 cases)
— Primary and secondary syphilis rate per 100,000: 8.7 (96 cases)
— Congenital syphilis rate per 100,000: 0.8 (9 cases)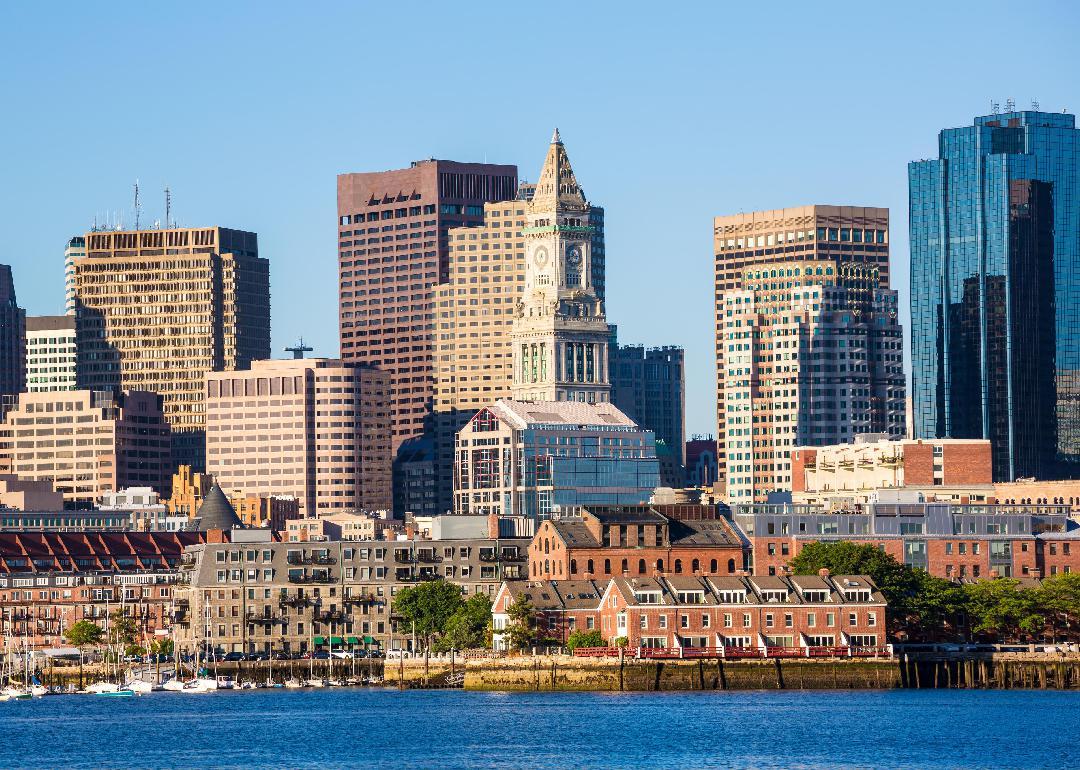 Tono Balaguer // Shutterstock
#40. Massachusetts
– Total STI rate per 100,000: 514.2 (35,940 cases)
— Chlamydia rate per 100,000: 385.6 (26,950 cases)
— Gonorrhea rate per 100,000: 117.9 (8,240 cases)
— Primary and secondary syphilis rate per 100,000: 10.6 (741 cases)
— Congenital syphilis rate per 100,000: 0.1 (9 cases)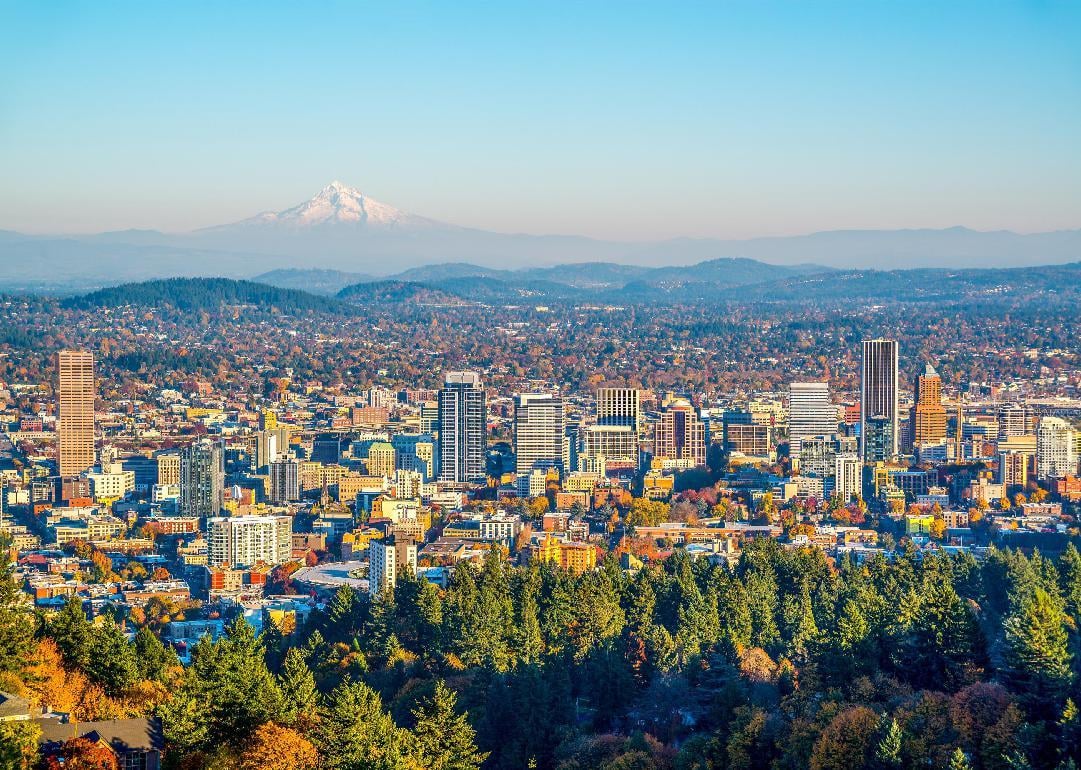 Nadia Yong // Shutterstock
#39. Oregon
– Total STI rate per 100,000: 535.5 (22,793 cases)
— Chlamydia rate per 100,000: 366.4 (15,596 cases)
— Gonorrhea rate per 100,000: 146.2 (6,221 cases)
— Primary and secondary syphilis rate per 100,000: 22.3 (949 cases)
— Congenital syphilis rate per 100,000: 0.6 (27 cases)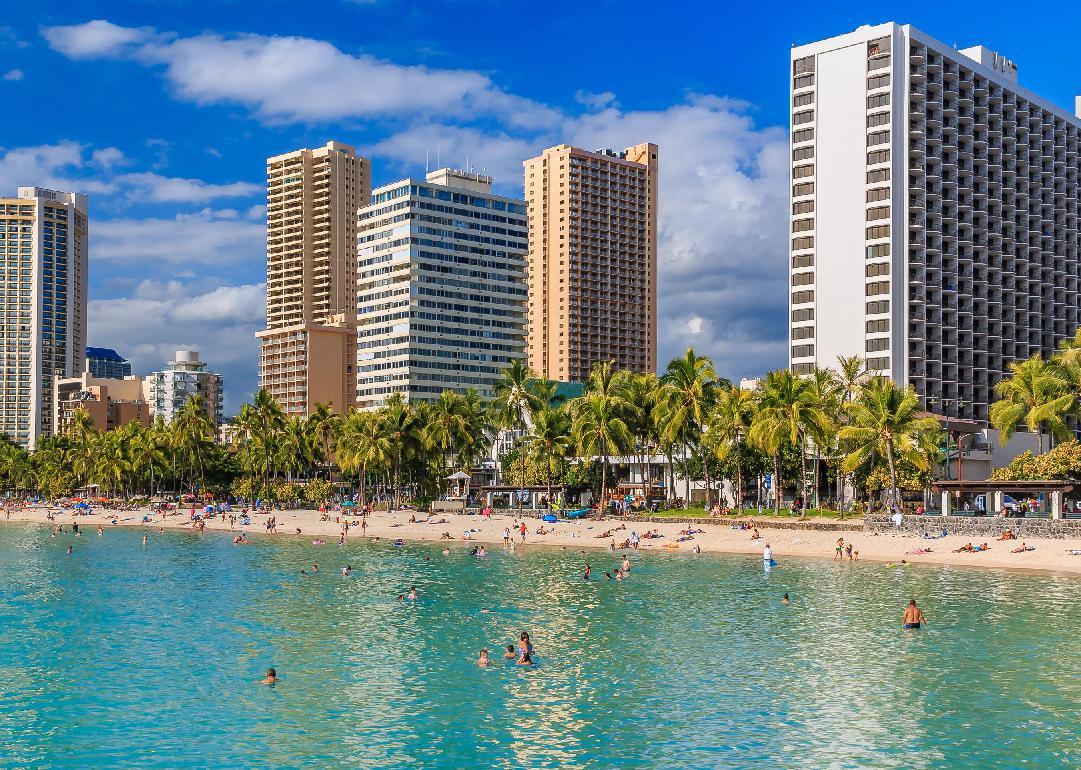 SvetlanaSF // Shutterstock
#38. Hawaii
– Total STI rate per 100,000: 540.0 (7,814 cases)
— Chlamydia rate per 100,000: 420.0 (6,078 cases)
— Gonorrhea rate per 100,000: 100.7 (1,457 cases)
— Primary and secondary syphilis rate per 100,000: 17.9 (259 cases)
— Congenital syphilis rate per 100,000: 1.4 (20 cases)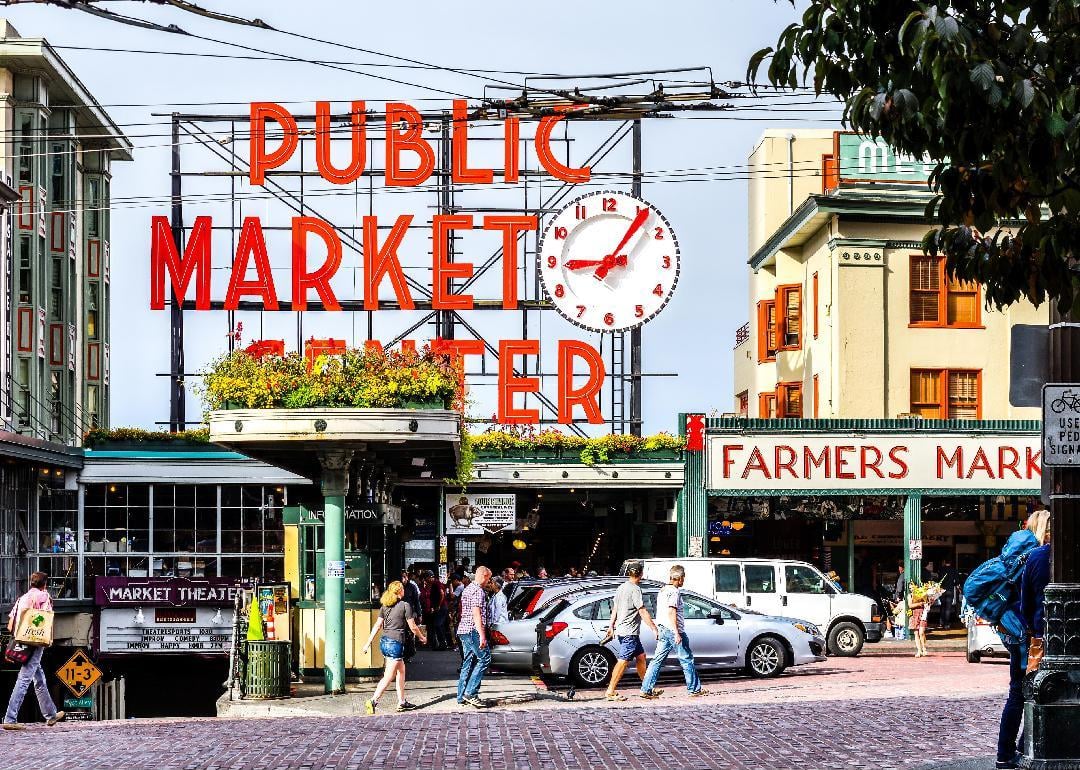 Nadia Yong // Shutterstock
#37. Washington
– Total STI rate per 100,000: 548.0 (42,422 cases)
— Chlamydia rate per 100,000: 382.8 (29,632 cases)
— Gonorrhea rate per 100,000: 145.1 (11,231 cases)
— Primary and secondary syphilis rate per 100,000: 19.5 (1,506 cases)
— Congenital syphilis rate per 100,000: 0.7 (53 cases)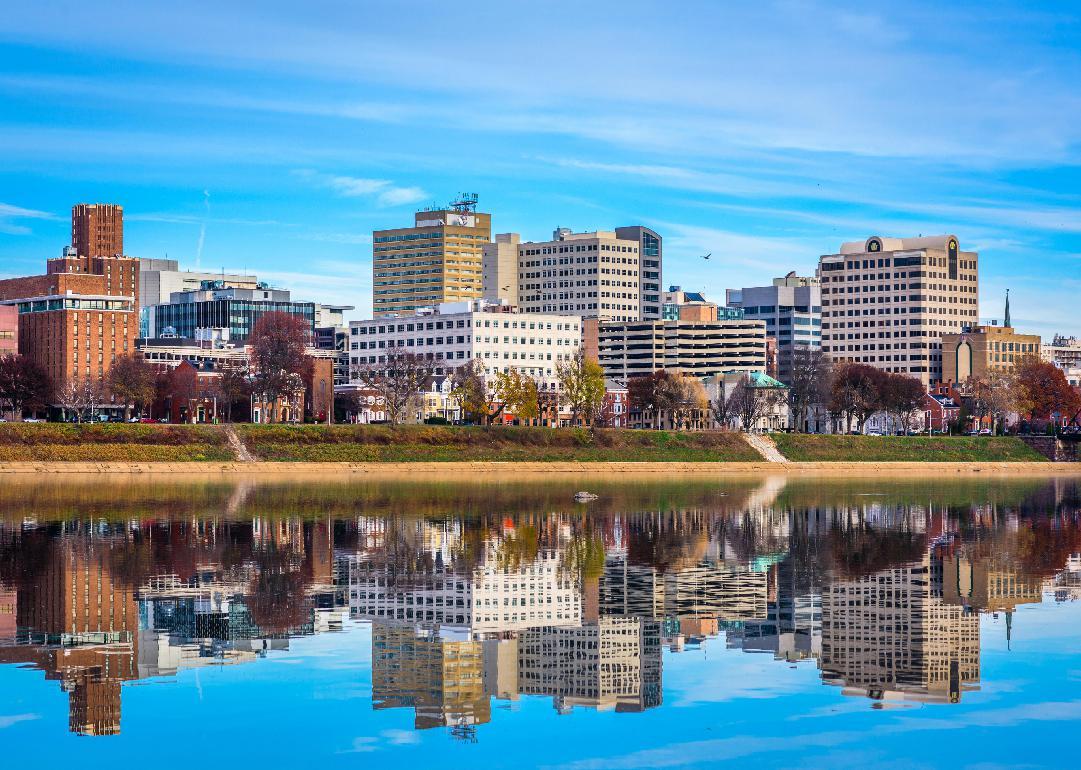 Sean Pavone // Shutterstock
#36. Pennsylvania
– Total STI rate per 100,000: 563.8 (73,360 cases)
— Chlamydia rate per 100,000: 408.3 (53,124 cases)
— Gonorrhea rate per 100,000: 145.3 (18,912 cases)
— Primary and secondary syphilis rate per 100,000: 10.1 (1,310 cases)
— Congenital syphilis rate per 100,000: 0.1 (14 cases)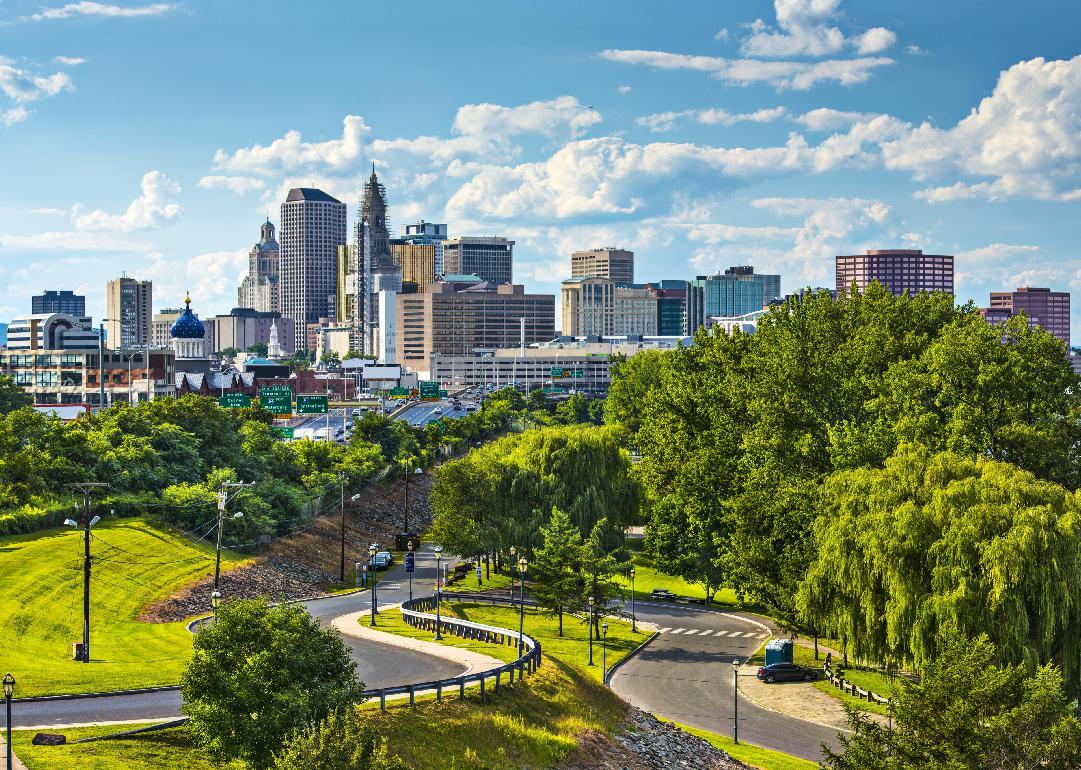 Sean Pavone // Shutterstock
#35. Connecticut
– Total STI rate per 100,000: 565.5 (20,490 cases)
— Chlamydia rate per 100,000: 407.1 (14,750 cases)
— Gonorrhea rate per 100,000: 149.2 (5,405 cases)
— Primary and secondary syphilis rate per 100,000: 9.1 (329 cases)
— Congenital syphilis rate per 100,000: 0.2 (6 cases)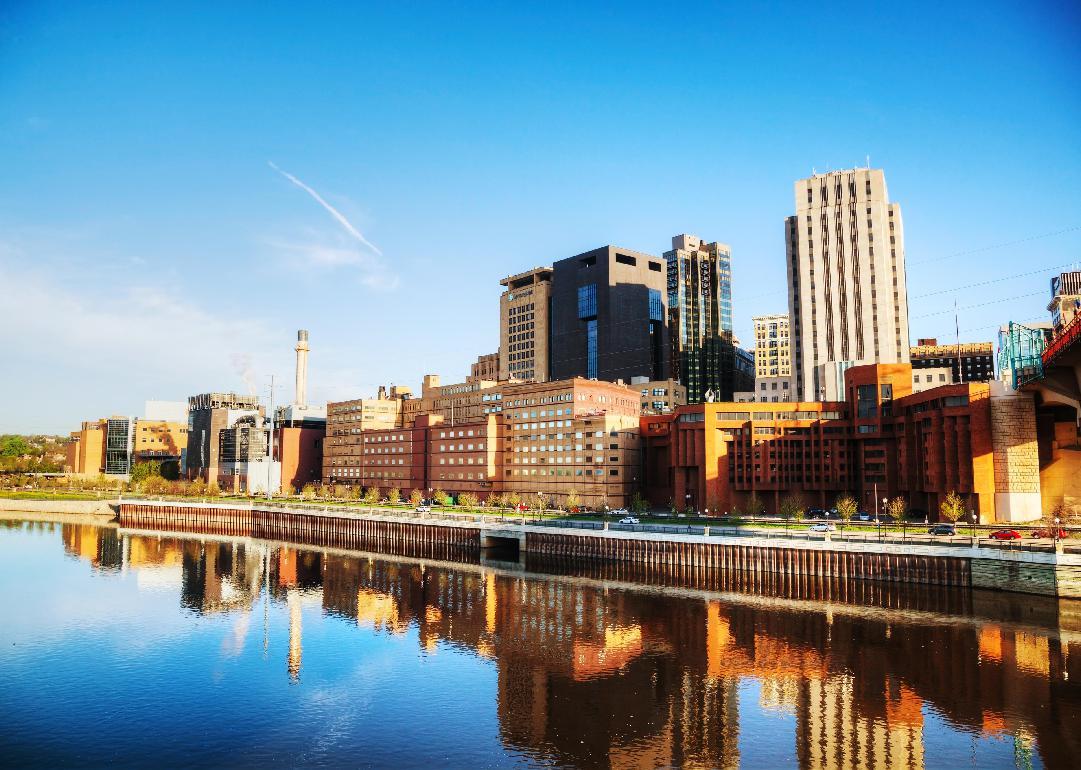 photo.ua // Shutterstock
#34. Minnesota
– Total STI rate per 100,000: 574.5 (32,813 cases)
— Chlamydia rate per 100,000: 395.2 (22,573 cases)
— Gonorrhea rate per 100,000: 169.1 (9,660 cases)
— Primary and secondary syphilis rate per 100,000: 9.9 (565 cases)
— Congenital syphilis rate per 100,000: 0.3 (15 cases)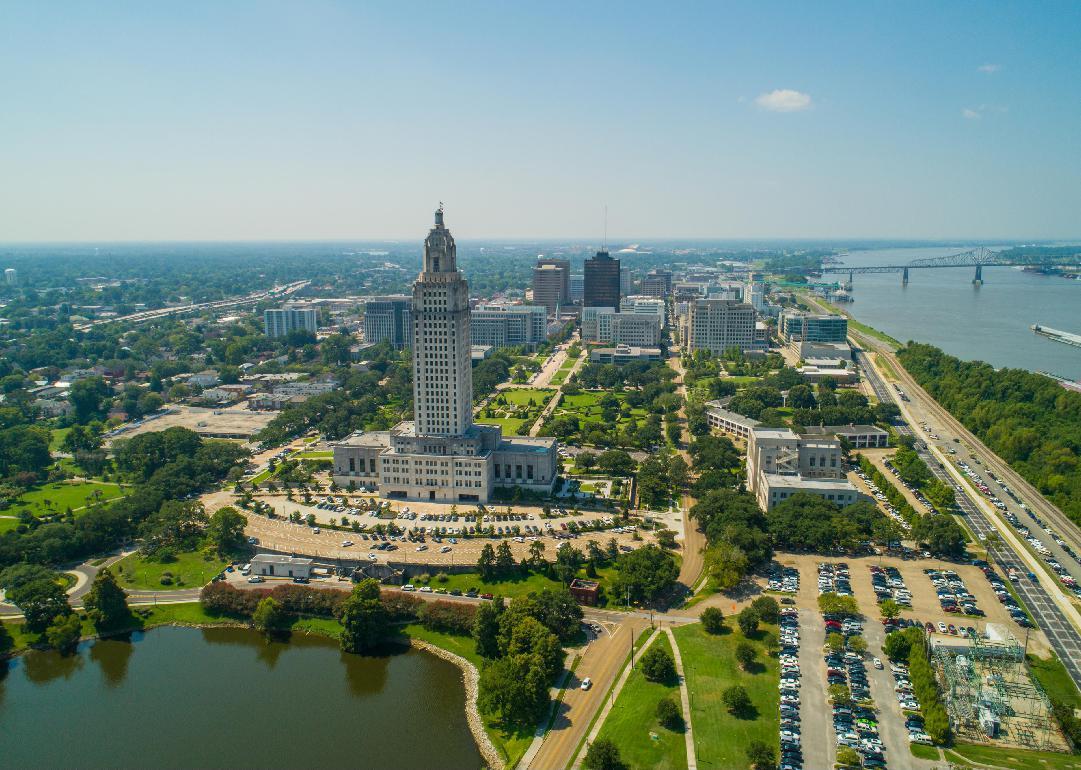 Felix Mizioznikov // Shutterstock
#33. Kentucky
– Total STI rate per 100,000: 604.9 (27,259 cases)
— Chlamydia rate per 100,000: 410.5 (18,500 cases)
— Gonorrhea rate per 100,000: 182.4 (8,221 cases)
— Primary and secondary syphilis rate per 100,000: 11.4 (513 cases)
— Congenital syphilis rate per 100,000: 0.6 (25 cases)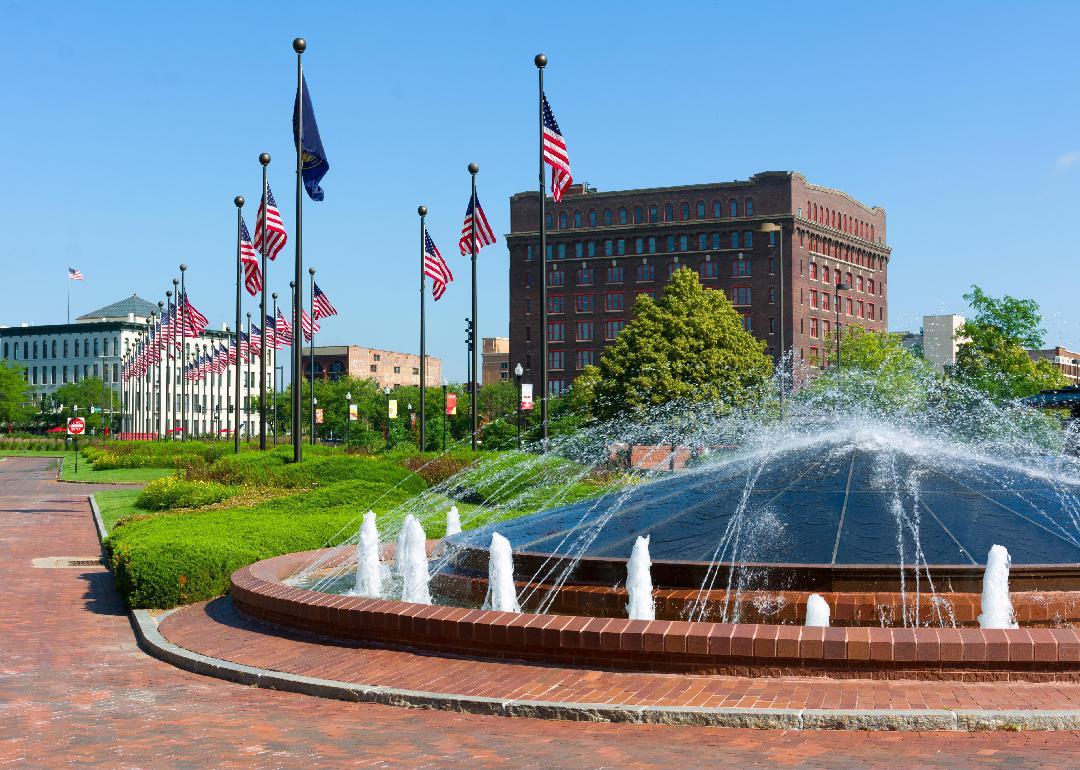 Scruggelgreen // Shutterstock
#32. Nebraska
– Total STI rate per 100,000: 618.6 (12,146 cases)
— Chlamydia rate per 100,000: 453.1 (8,897 cases)
— Gonorrhea rate per 100,000: 156.0 (3,063 cases)
— Primary and secondary syphilis rate per 100,000: 9.4 (185 cases)
— Congenital syphilis rate per 100,000: 0.1 (1 cases)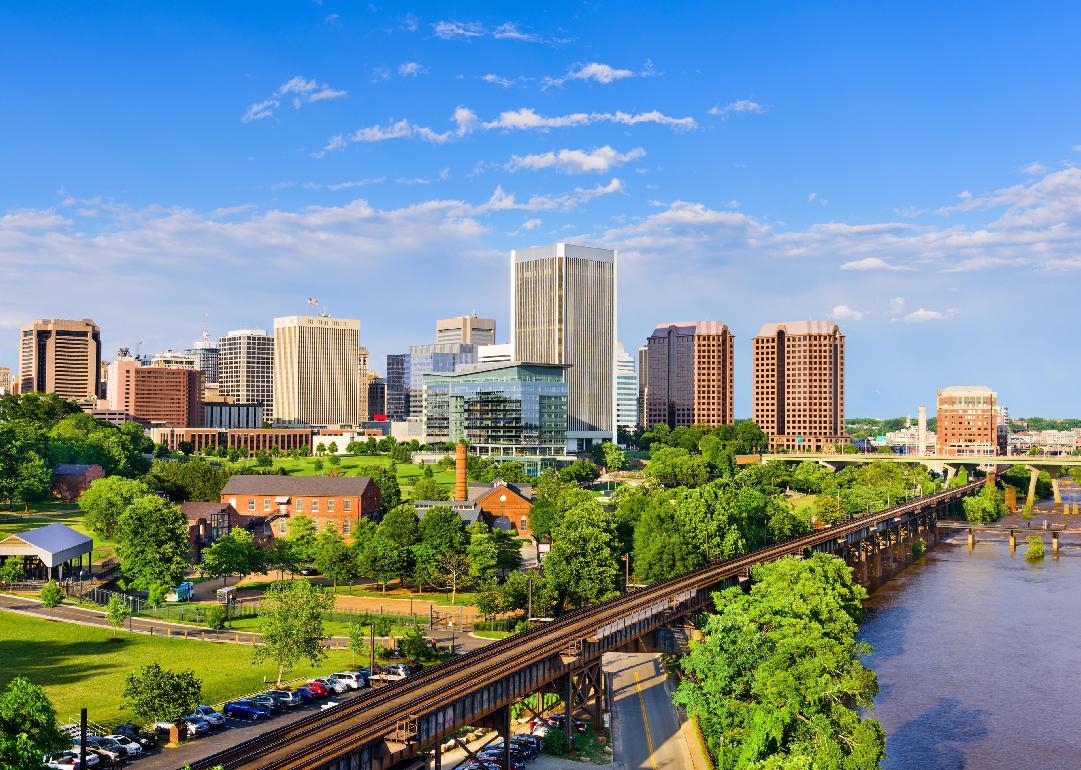 Sean Pavone // Shutterstock
#31. Virginia
– Total STI rate per 100,000: 641.0 (55,495 cases)
— Chlamydia rate per 100,000: 466.8 (40,409 cases)
— Gonorrhea rate per 100,000: 165.4 (14,323 cases)
— Primary and secondary syphilis rate per 100,000: 8.6 (745 cases)
— Congenital syphilis rate per 100,000: 0.2 (18 cases)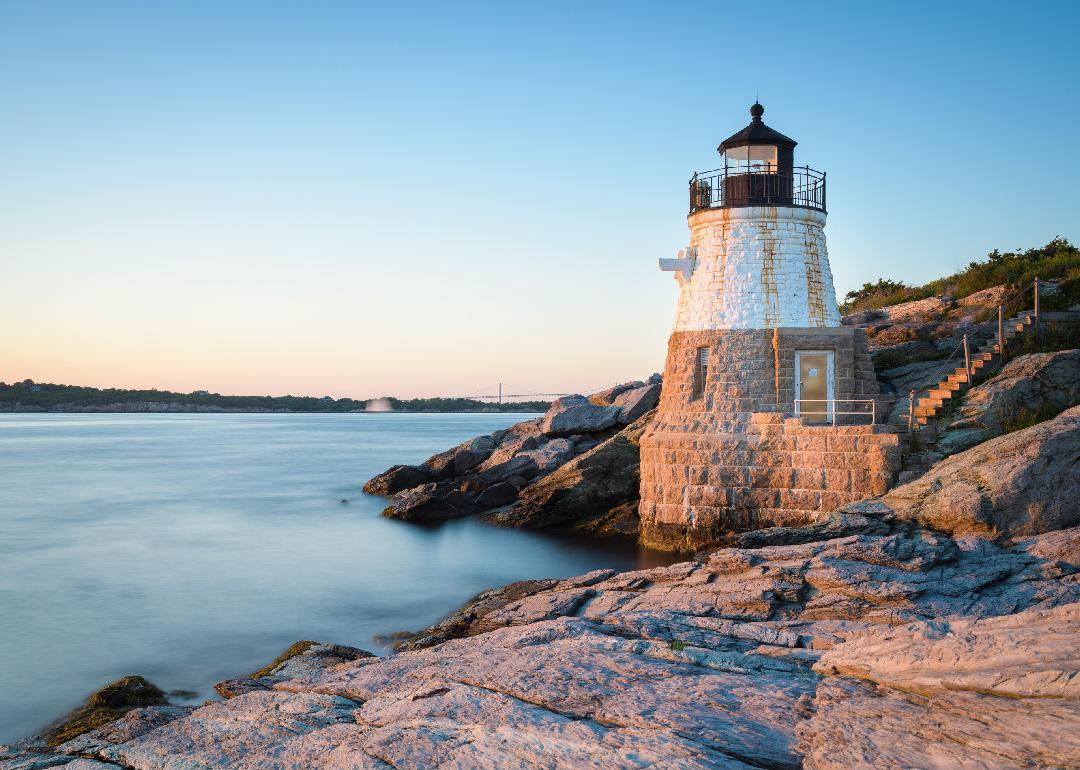 Jim Schubert // Shutterstock
#30. Rhode Island
– Total STI rate per 100,000: 646.4 (7,091 cases)
— Chlamydia rate per 100,000: 473.9 (5,199 cases)
— Gonorrhea rate per 100,000: 153.2 (1,681 cases)
— Primary and secondary syphilis rate per 100,000: 19.1 (209 cases)
— Congenital syphilis rate per 100,000: 0.2 (2 cases)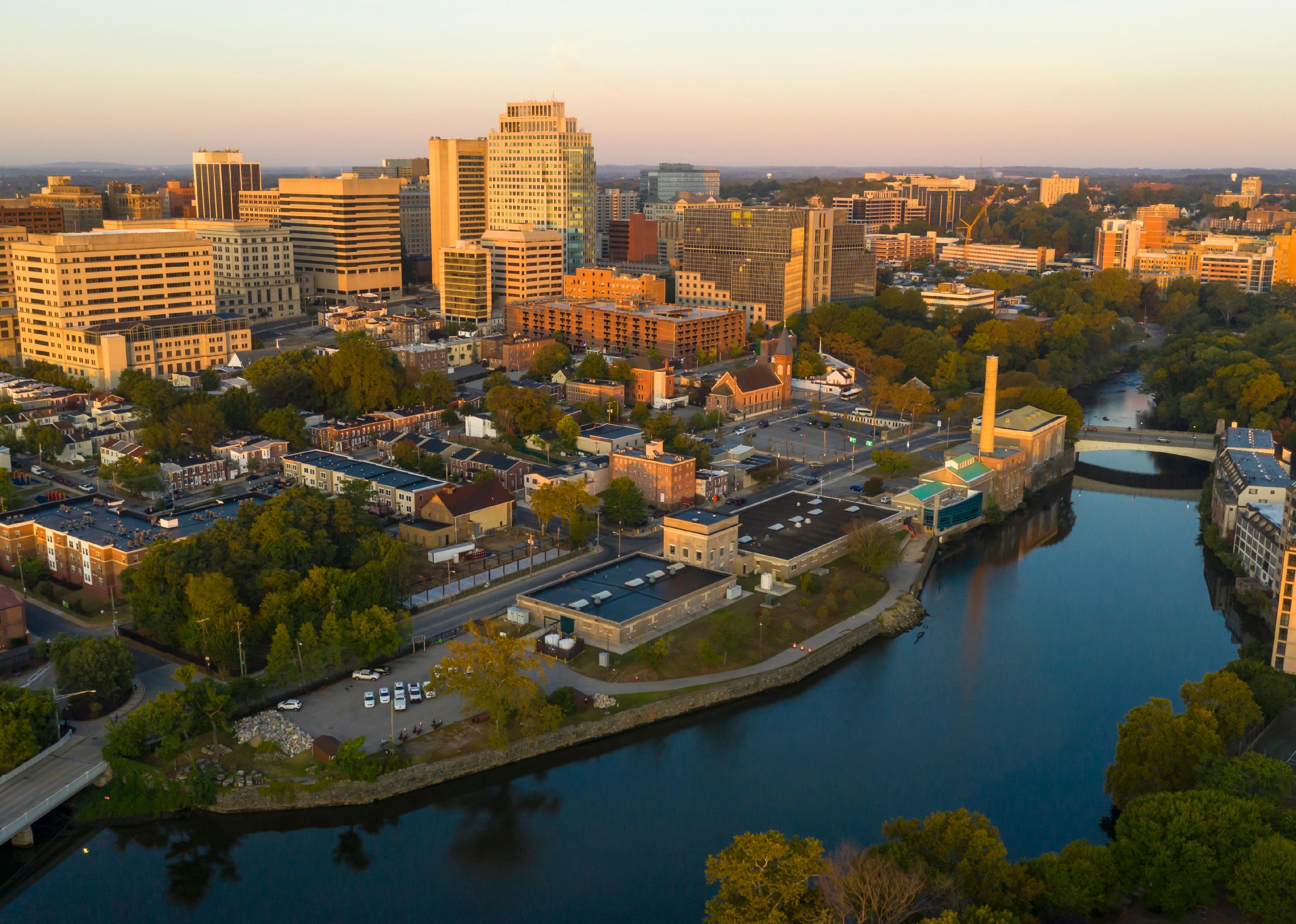 Real Window Creative // Shutterstock
#29. Delaware
– Total STI rate per 100,000: 652.0 (6,551 cases)
— Chlamydia rate per 100,000: 485.7 (4,880 cases)
— Gonorrhea rate per 100,000: 153.4 (1,541 cases)
— Primary and secondary syphilis rate per 100,000: 12.8 (129 cases)
— Congenital syphilis rate per 100,000: 0.1 (1 cases)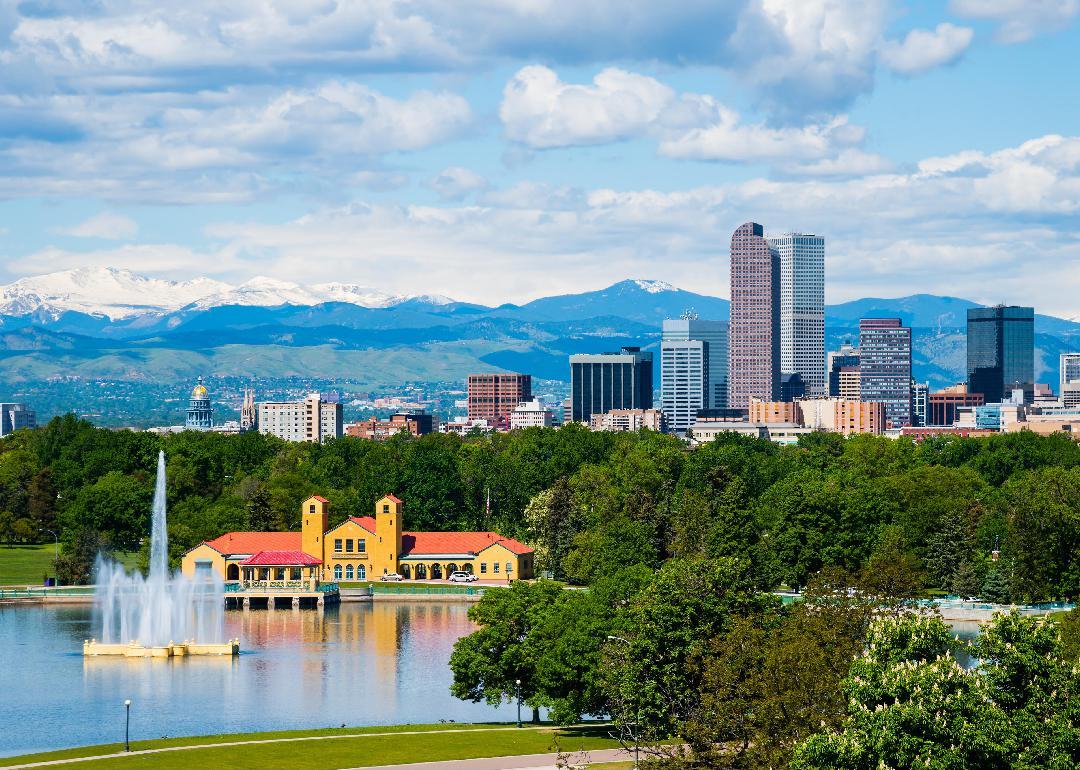 Andrew Zarivny // Shutterstock
#28. Colorado
– Total STI rate per 100,000: 656.4 (38,145 cases)
— Chlamydia rate per 100,000: 460.3 (26,747 cases)
— Gonorrhea rate per 100,000: 182.3 (10,596 cases)
— Primary and secondary syphilis rate per 100,000: 13.3 (772 cases)
— Congenital syphilis rate per 100,000: 0.5 (30 cases)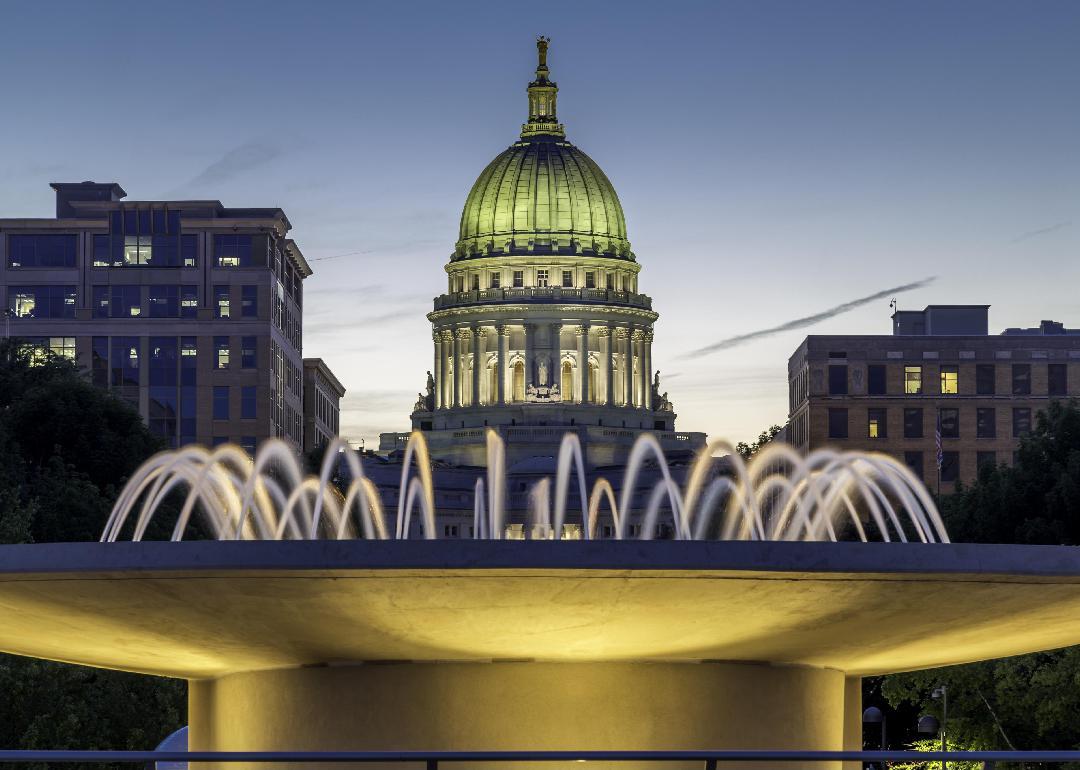 Lindsay Snow // Shutterstock
#27. Wisconsin
– Total STI rate per 100,000: 663.9 (39,040 cases)
— Chlamydia rate per 100,000: 473.6 (27,847 cases)
— Gonorrhea rate per 100,000: 177.8 (10,455 cases)
— Primary and secondary syphilis rate per 100,000: 12.3 (723 cases)
— Congenital syphilis rate per 100,000: 0.3 (15 cases)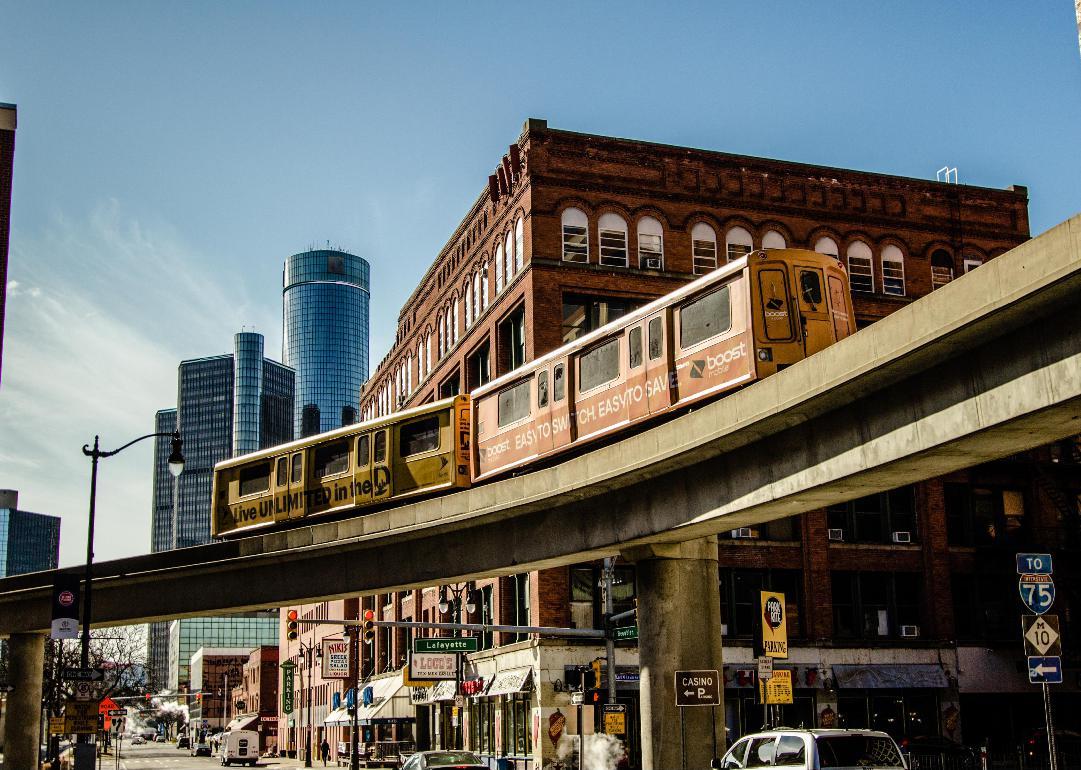 ehrlif // Shutterstock
#26. Michigan
– Total STI rate per 100,000: 681.9 (68,441 cases)
— Chlamydia rate per 100,000: 453.0 (45,473 cases)
— Gonorrhea rate per 100,000: 218.7 (21,954 cases)
— Primary and secondary syphilis rate per 100,000: 9.7 (972 cases)
— Congenital syphilis rate per 100,000: 0.4 (42 cases)
Paul Brady Photography // Shutterstock
#25. Iowa
– Total STI rate per 100,000: 699.7 (22,373 cases)
— Chlamydia rate per 100,000: 488.5 (15,620 cases)
— Gonorrhea rate per 100,000: 200.2 (6,403 cases)
— Primary and secondary syphilis rate per 100,000: 10.6 (339 cases)
— Congenital syphilis rate per 100,000: 0.3 (11 cases)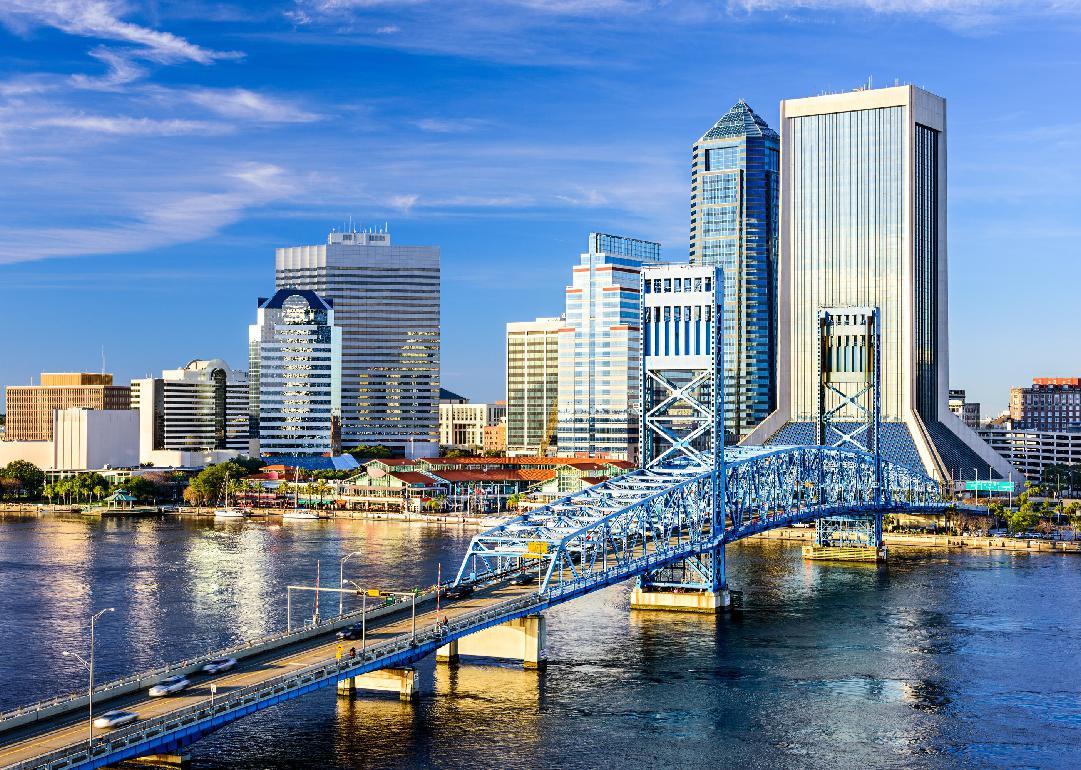 Sean Pavone // Shutterstock
#24. Florida
– Total STI rate per 100,000: 704.7 (153,816 cases)
— Chlamydia rate per 100,000: 478.3 (104,400 cases)
— Gonorrhea rate per 100,000: 205.0 (44,738 cases)
— Primary and secondary syphilis rate per 100,000: 20.6 (4,498 cases)
— Congenital syphilis rate per 100,000: 0.8 (180 cases)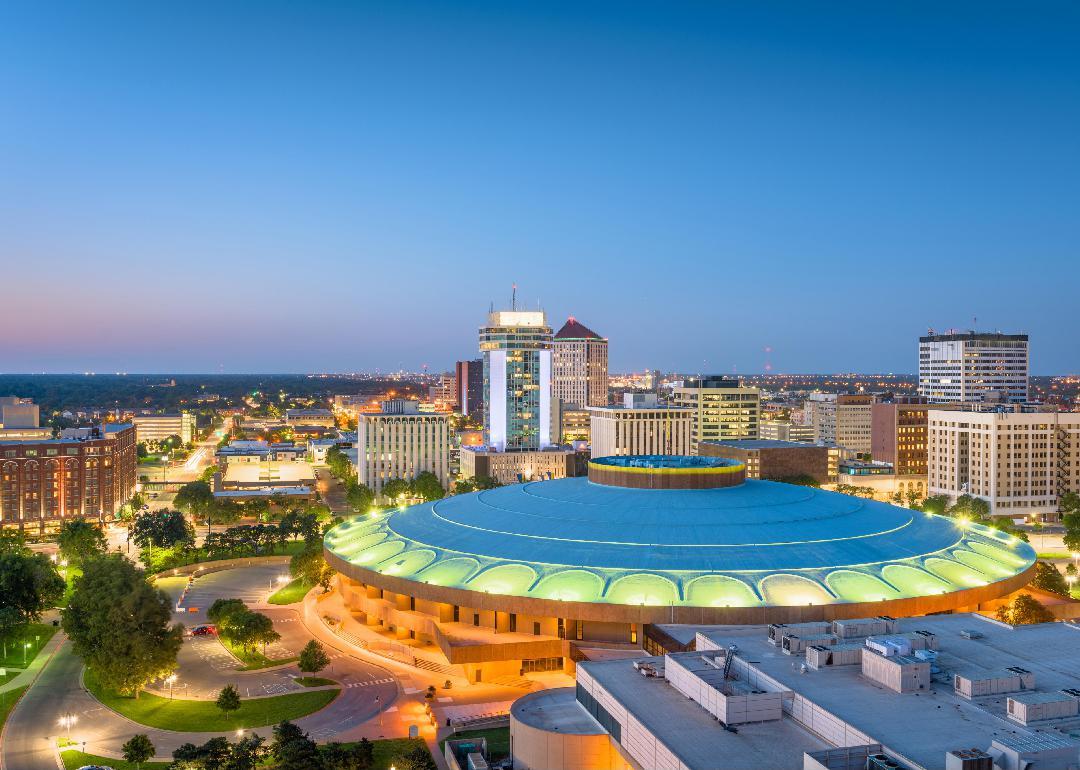 Sean Pavone // Shutterstock
#23. Kansas
– Total STI rate per 100,000: 708.2 (20,805 cases)
— Chlamydia rate per 100,000: 505.5 (14,851 cases)
— Gonorrhea rate per 100,000: 192.2 (5,646 cases)
— Primary and secondary syphilis rate per 100,000: 10.2 (301 cases)
— Congenital syphilis rate per 100,000: 0.2 (7 cases)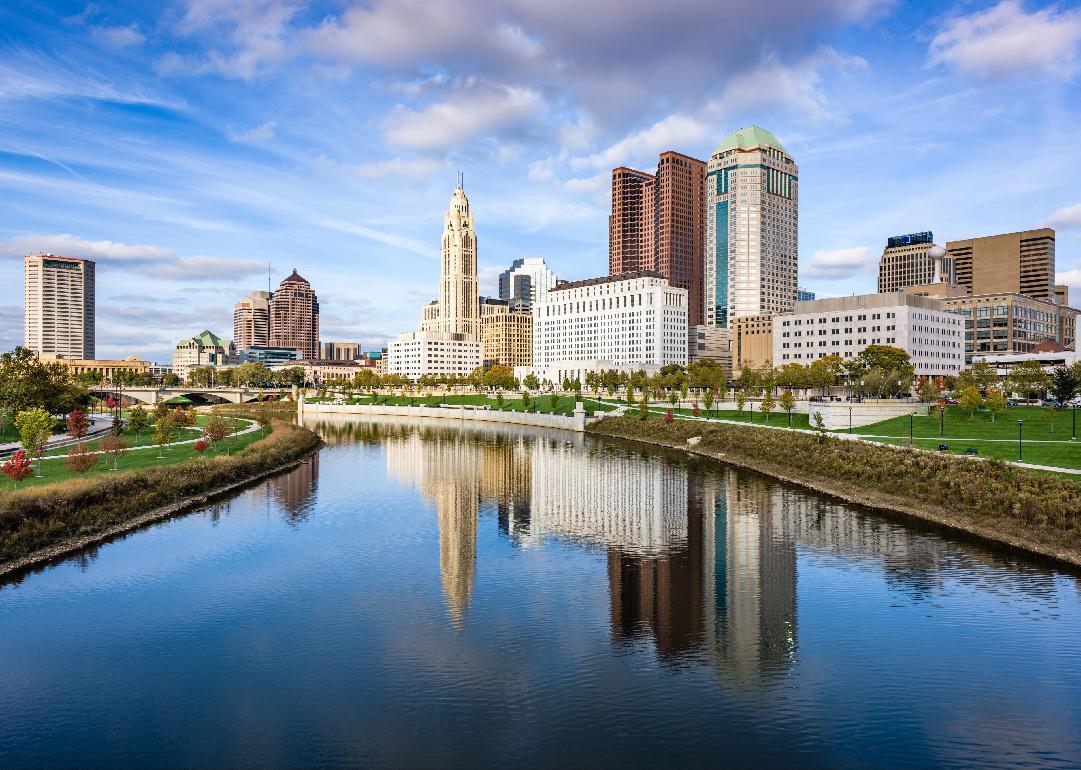 Sean Pavone // Shutterstock
#22. Ohio
– Total STI rate per 100,000: 732.7 (86,192 cases)
— Chlamydia rate per 100,000: 480.4 (56,520 cases)
— Gonorrhea rate per 100,000: 236.6 (27,838 cases)
— Primary and secondary syphilis rate per 100,000: 15.2 (1,783 cases)
— Congenital syphilis rate per 100,000: 0.4 (51 cases)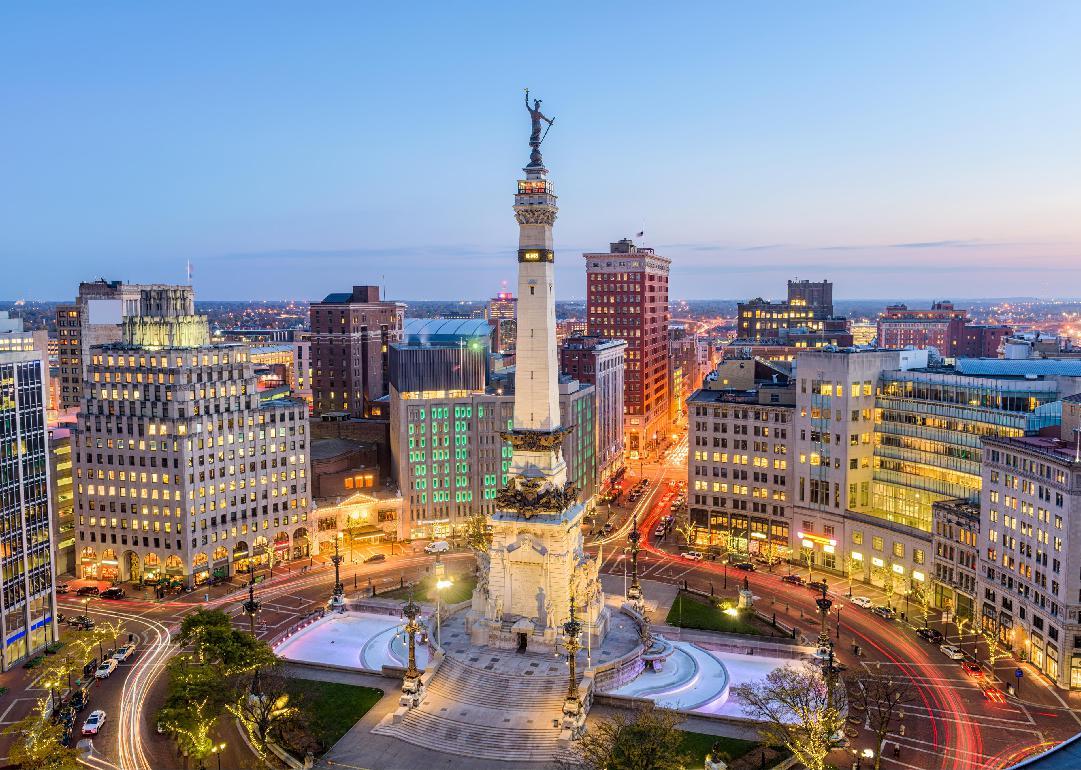 Sean Pavone // Shutterstock
#21. Indiana
– Total STI rate per 100,000: 733.7 (49,992 cases)
— Chlamydia rate per 100,000: 510.1 (34,755 cases)
— Gonorrhea rate per 100,000: 212.6 (14,483 cases)
— Primary and secondary syphilis rate per 100,000: 10.8 (734 cases)
— Congenital syphilis rate per 100,000: 0.3 (20 cases)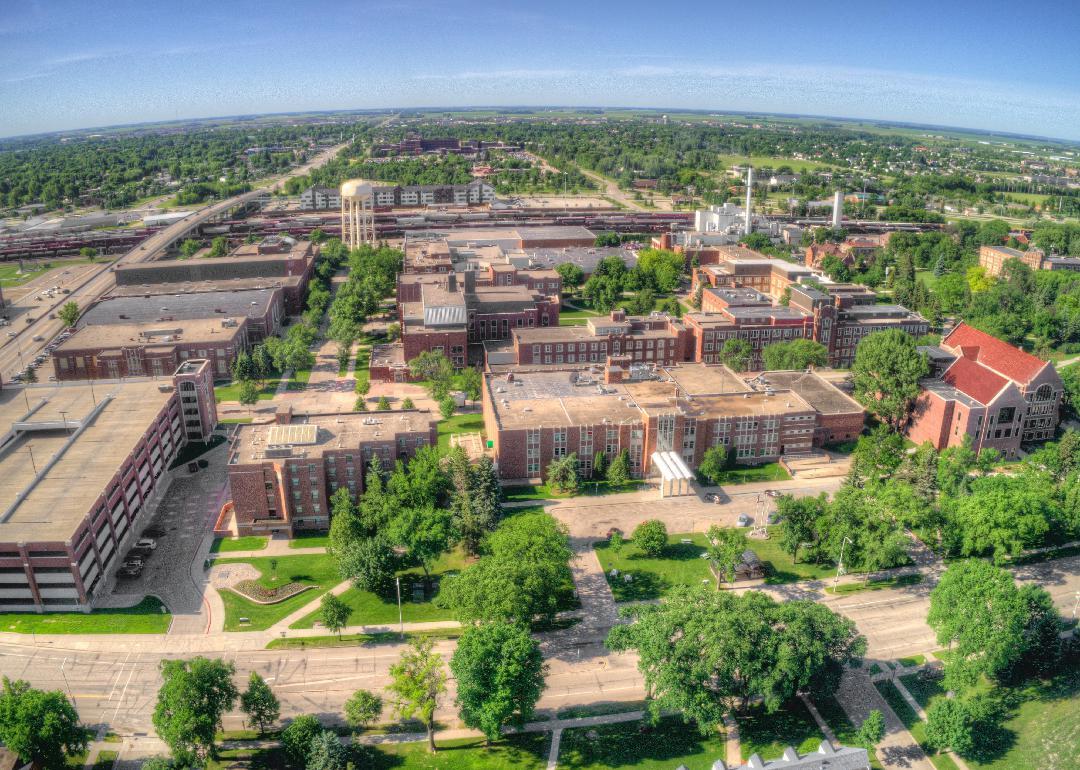 Jacob Boomsma // Shutterstock
#20. North Dakota
– Total STI rate per 100,000: 739.1 (5,750 cases)
— Chlamydia rate per 100,000: 509.6 (3,964 cases)
— Gonorrhea rate per 100,000: 223.0 (1,735 cases)
— Primary and secondary syphilis rate per 100,000: 6.3 (49 cases)
— Congenital syphilis rate per 100,000: 0.3 (2 cases)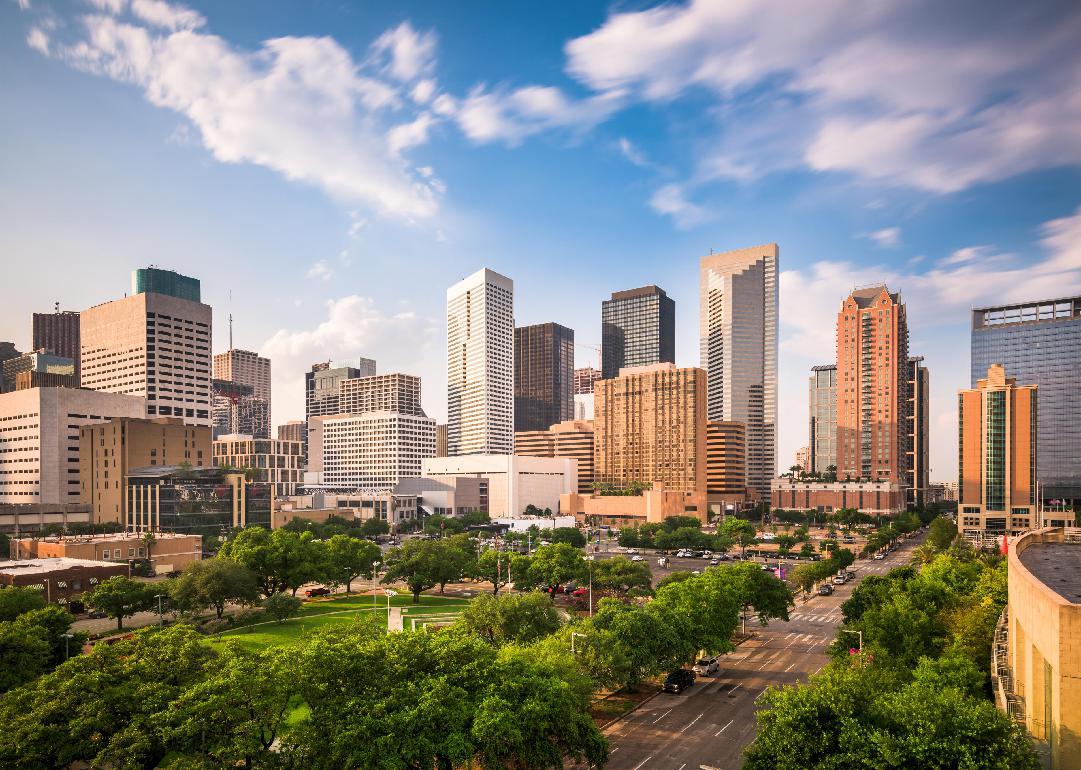 Sean Pavone // Shutterstock
#19. Texas
– Total STI rate per 100,000: 740.2 (218,804 cases)
— Chlamydia rate per 100,000: 506.2 (149,636 cases)
— Gonorrhea rate per 100,000: 218.6 (64,623 cases)
— Primary and secondary syphilis rate per 100,000: 13.1 (3,865 cases)
— Congenital syphilis rate per 100,000: 2.3 (680 cases)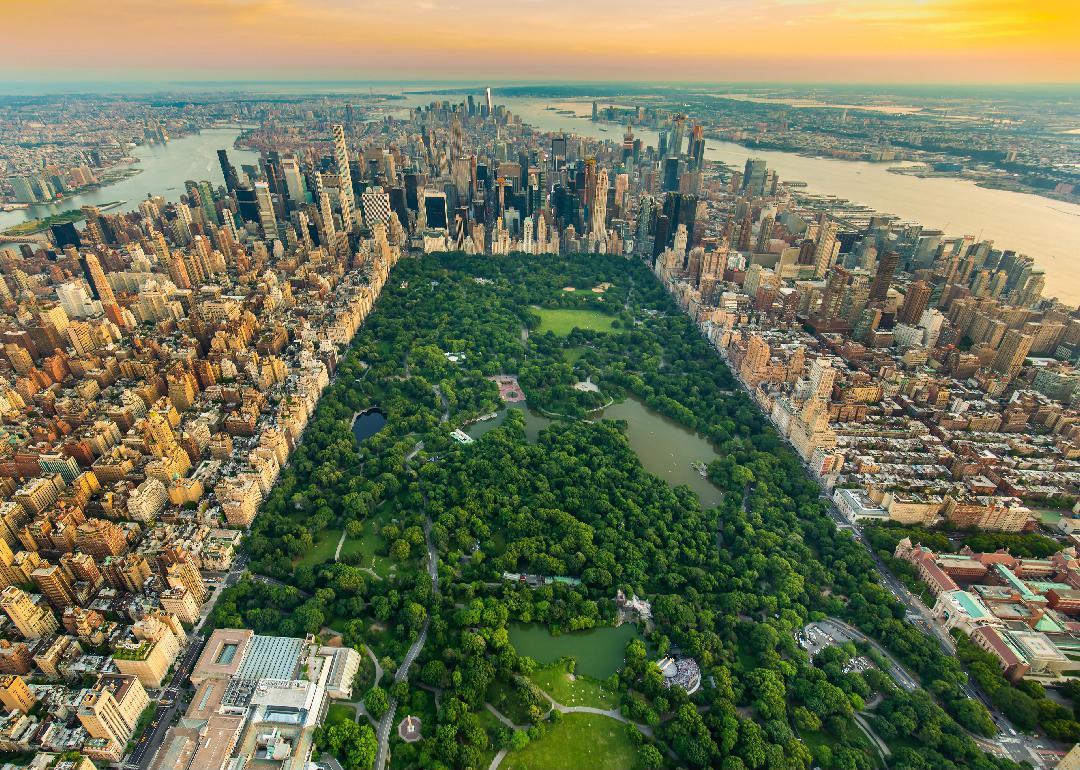 Photo Spirit // Shutterstock
#18. New York
– Total STI rate per 100,000: 746.5 (148,246 cases)
— Chlamydia rate per 100,000: 511.9 (101,657 cases)
— Gonorrhea rate per 100,000: 216.8 (43,048 cases)
— Primary and secondary syphilis rate per 100,000: 17.6 (3,500 cases)
— Congenital syphilis rate per 100,000: 0.2 (41 cases)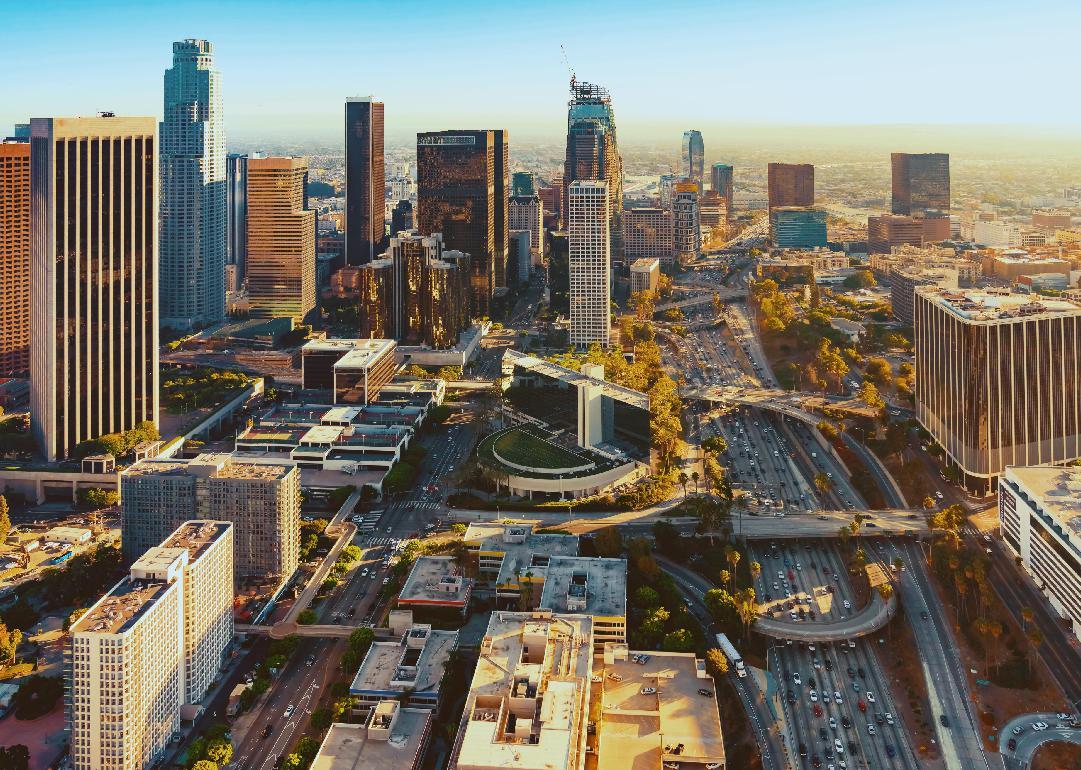 TierneyMJ // Shutterstock
#17. California
– Total STI rate per 100,000: 746.6 (292,245 cases)
— Chlamydia rate per 100,000: 489.3 (191,542 cases)
— Gonorrhea rate per 100,000: 233.7 (91,461 cases)
— Primary and secondary syphilis rate per 100,000: 22.3 (8,724 cases)
— Congenital syphilis rate per 100,000: 1.3 (518 cases)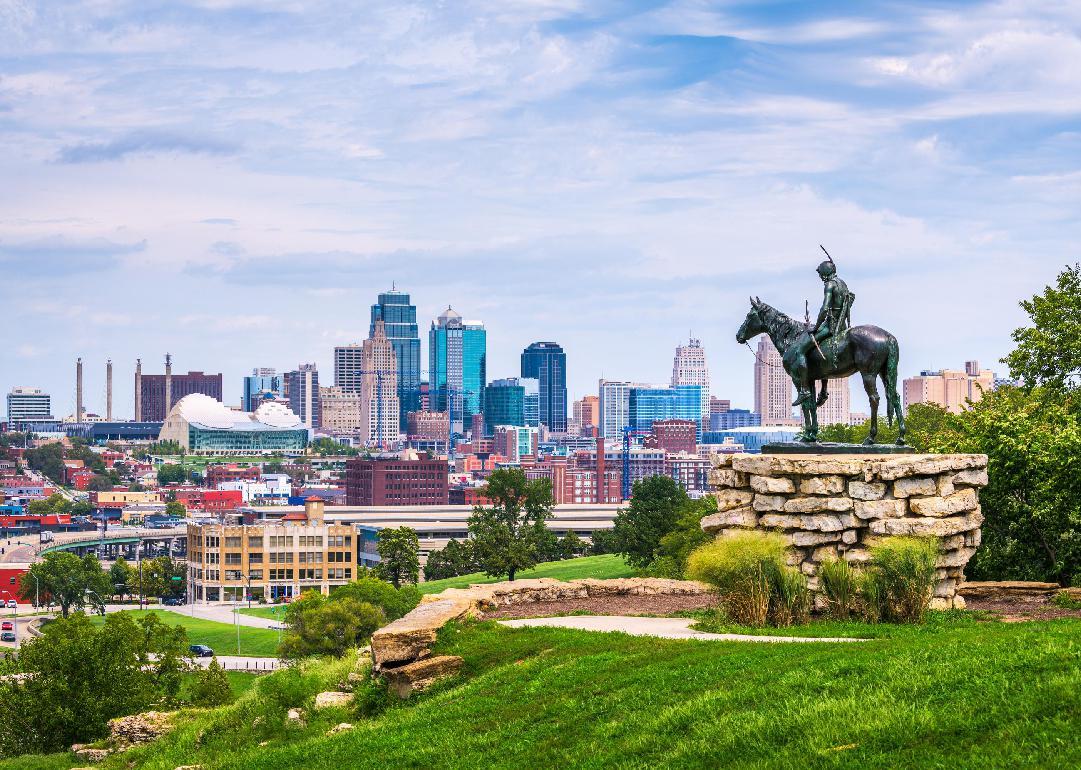 Sean Pavone // Shutterstock
#16. Missouri
– Total STI rate per 100,000: 794.4 (49,011 cases)
— Chlamydia rate per 100,000: 517.3 (31,915 cases)
— Gonorrhea rate per 100,000: 254.7 (15,714 cases)
— Primary and secondary syphilis rate per 100,000: 21.3 (1,316 cases)
— Congenital syphilis rate per 100,000: 1.1 (66 cases)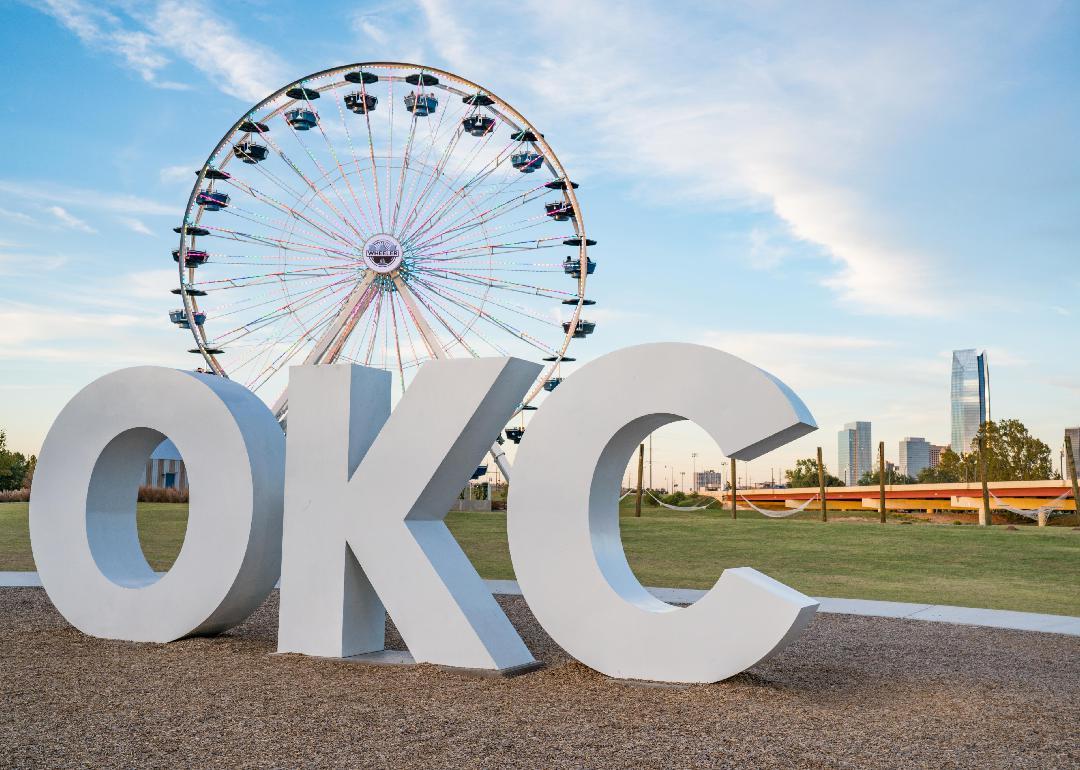 Paul Brady Photography // Shutterstock
#15. Oklahoma
– Total STI rate per 100,000: 809.1 (32,292 cases)
— Chlamydia rate per 100,000: 518.9 (20,709 cases)
— Gonorrhea rate per 100,000: 257.4 (10,273 cases)
— Primary and secondary syphilis rate per 100,000: 30.7 (1,225 cases)
— Congenital syphilis rate per 100,000: 2.1 (85 cases)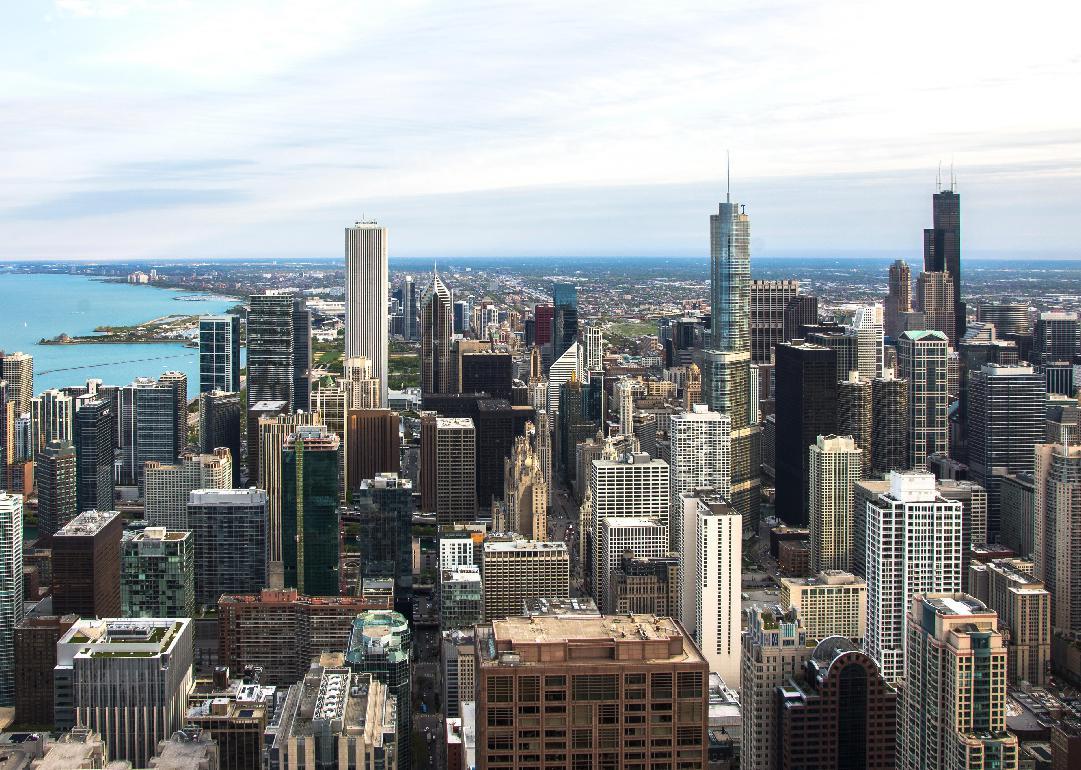 Marianna Ianovska // Shutterstock
#14. Illinois
– Total STI rate per 100,000: 818.4 (103,826 cases)
— Chlamydia rate per 100,000: 566.2 (71,836 cases)
— Gonorrhea rate per 100,000: 240.1 (30,454 cases)
— Primary and secondary syphilis rate per 100,000: 11.7 (1,486 cases)
— Congenital syphilis rate per 100,000: 0.4 (50 cases)
f11photo // Shutterstock
#13. Nevada
– Total STI rate per 100,000: 820.6 (25,820 cases)
— Chlamydia rate per 100,000: 519.6 (16,348 cases)
— Gonorrhea rate per 100,000: 269.8 (8,488 cases)
— Primary and secondary syphilis rate per 100,000: 29.8 (939 cases)
— Congenital syphilis rate per 100,000: 1.4 (45 cases)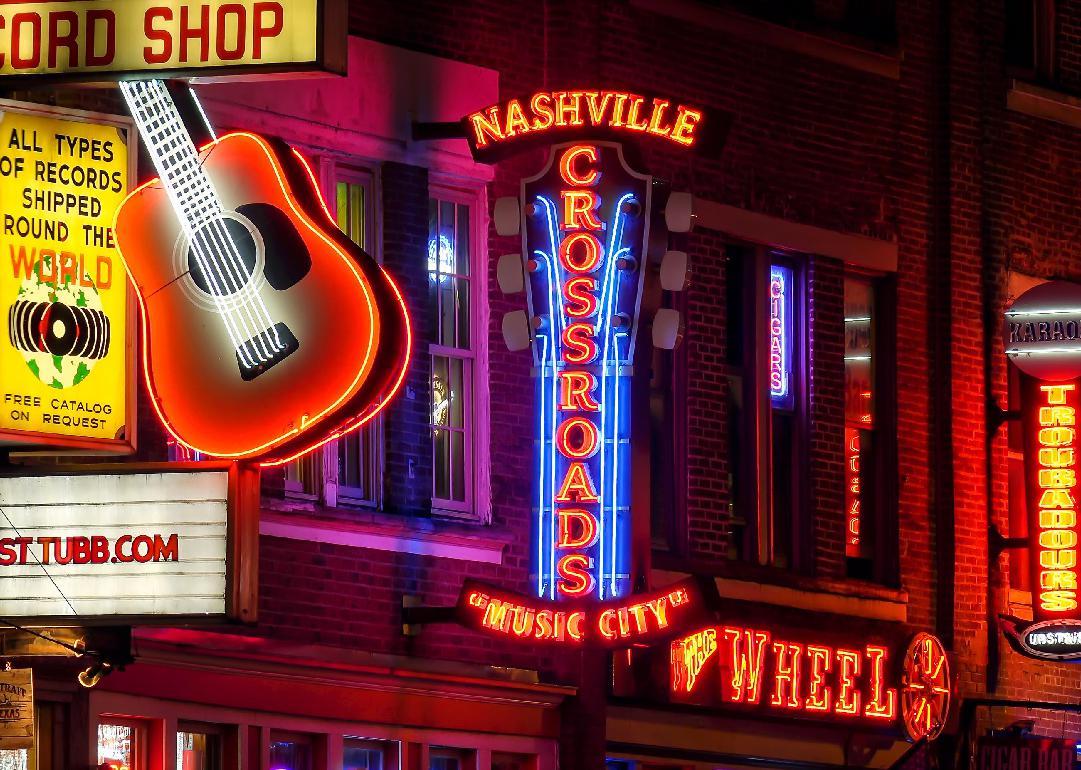 CrackerClips Stock Media // Shutterstock
#12. Tennessee
– Total STI rate per 100,000: 846.5 (58,986 cases)
— Chlamydia rate per 100,000: 562.9 (39,227 cases)
— Gonorrhea rate per 100,000: 269.3 (18,768 cases)
— Primary and secondary syphilis rate per 100,000: 13.7 (952 cases)
— Congenital syphilis rate per 100,000: 0.6 (39 cases)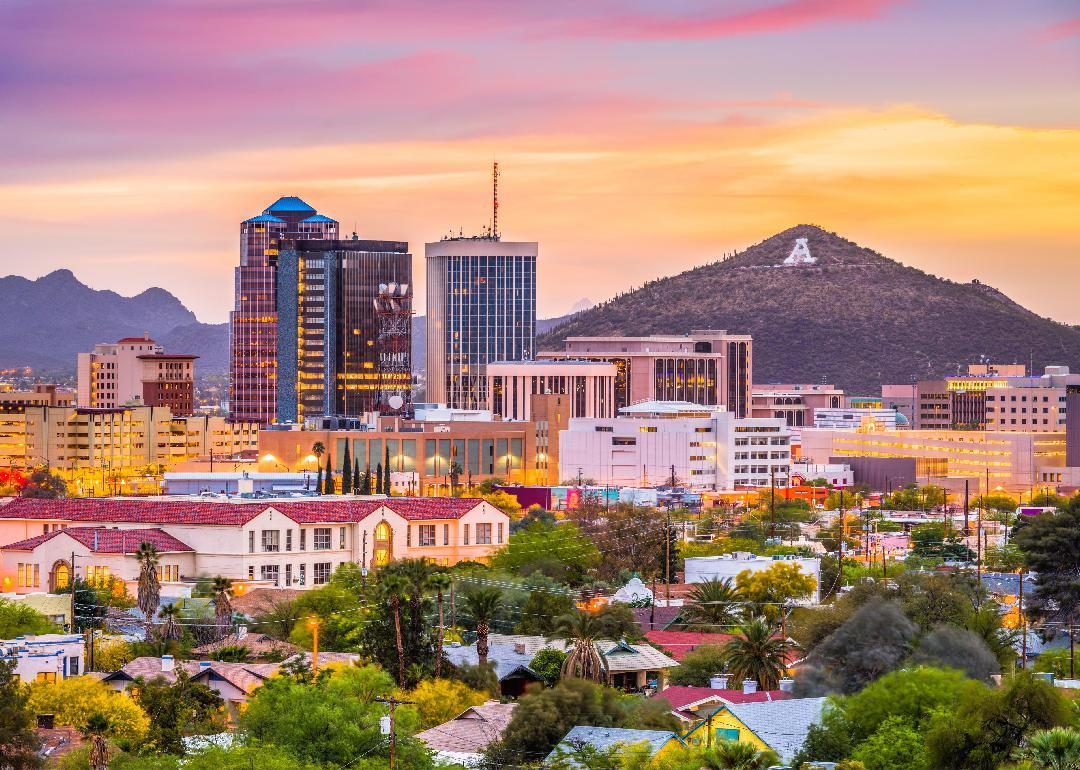 Charles T. Peden // Shutterstock
#11. Arizona
– Total STI rate per 100,000: 854.6 (62,087 cases)
— Chlamydia rate per 100,000: 571.2 (41,498 cases)
— Gonorrhea rate per 100,000: 253.6 (18,426 cases)
— Primary and secondary syphilis rate per 100,000: 27.3 (1,982 cases)
— Congenital syphilis rate per 100,000: 2.5 (181 cases)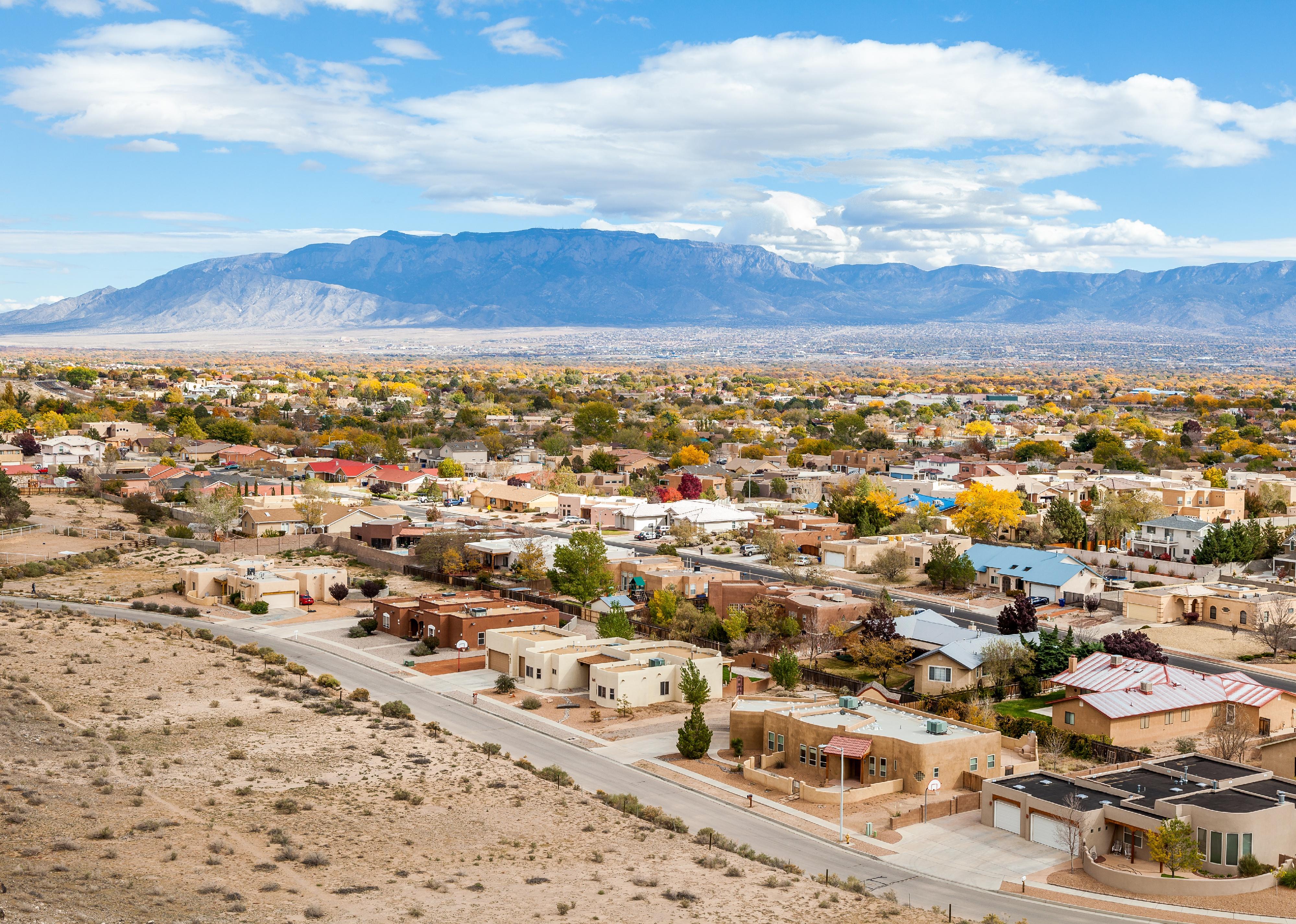 turtix // Shutterstock
#10. New Mexico
– Total STI rate per 100,000: 864.0 (18,289 cases)
— Chlamydia rate per 100,000: 587.8 (12,441 cases)
— Gonorrhea rate per 100,000: 240.0 (5,080 cases)
— Primary and secondary syphilis rate per 100,000: 34.2 (724 cases)
— Congenital syphilis rate per 100,000: 2.1 (44 cases)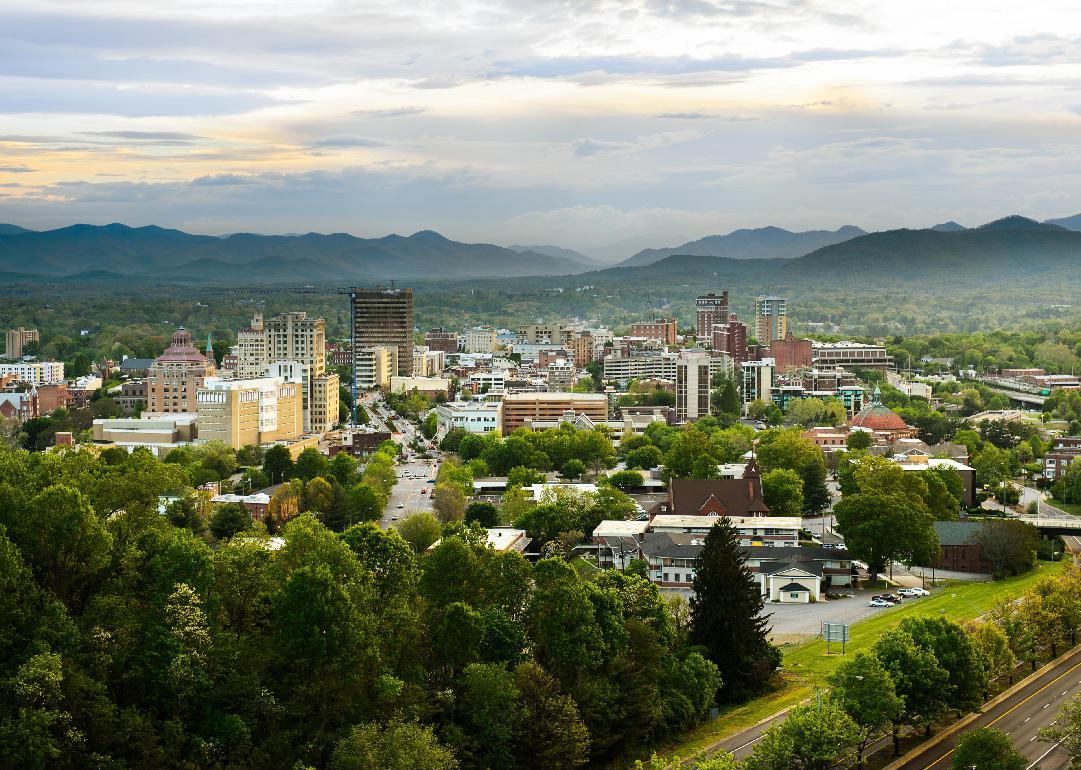 Derek Olson Photography // Shutterstock
#9. North Carolina
– Total STI rate per 100,000: 891.4 (94,184 cases)
— Chlamydia rate per 100,000: 602.5 (63,660 cases)
— Gonorrhea rate per 100,000: 270.8 (28,612 cases)
— Primary and secondary syphilis rate per 100,000: 17.7 (1,870 cases)
— Congenital syphilis rate per 100,000: 0.4 (42 cases)
Sean Pavone // Shutterstock
#8. Arkansas
– Total STI rate per 100,000: 896.7 (27,152 cases)
— Chlamydia rate per 100,000: 592.3 (17,936 cases)
— Gonorrhea rate per 100,000: 270.0 (8,176 cases)
— Primary and secondary syphilis rate per 100,000: 32.7 (990 cases)
— Congenital syphilis rate per 100,000: 1.7 (50 cases)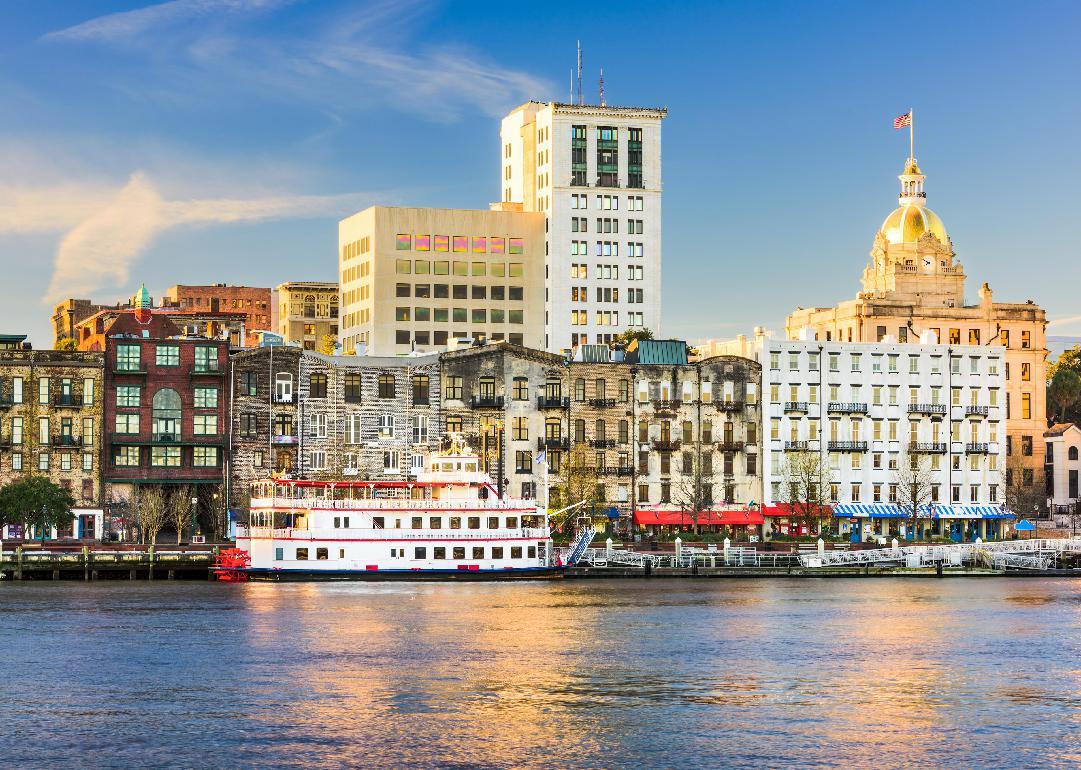 Sean Pavone // Shutterstock
#7. Georgia
– Total STI rate per 100,000: 944.7 (101,914 cases)
— Chlamydia rate per 100,000: 629.8 (67,941 cases)
— Gonorrhea rate per 100,000: 296.6 (31,996 cases)
— Primary and secondary syphilis rate per 100,000: 17.5 (1,884 cases)
— Congenital syphilis rate per 100,000: 0.9 (93 cases)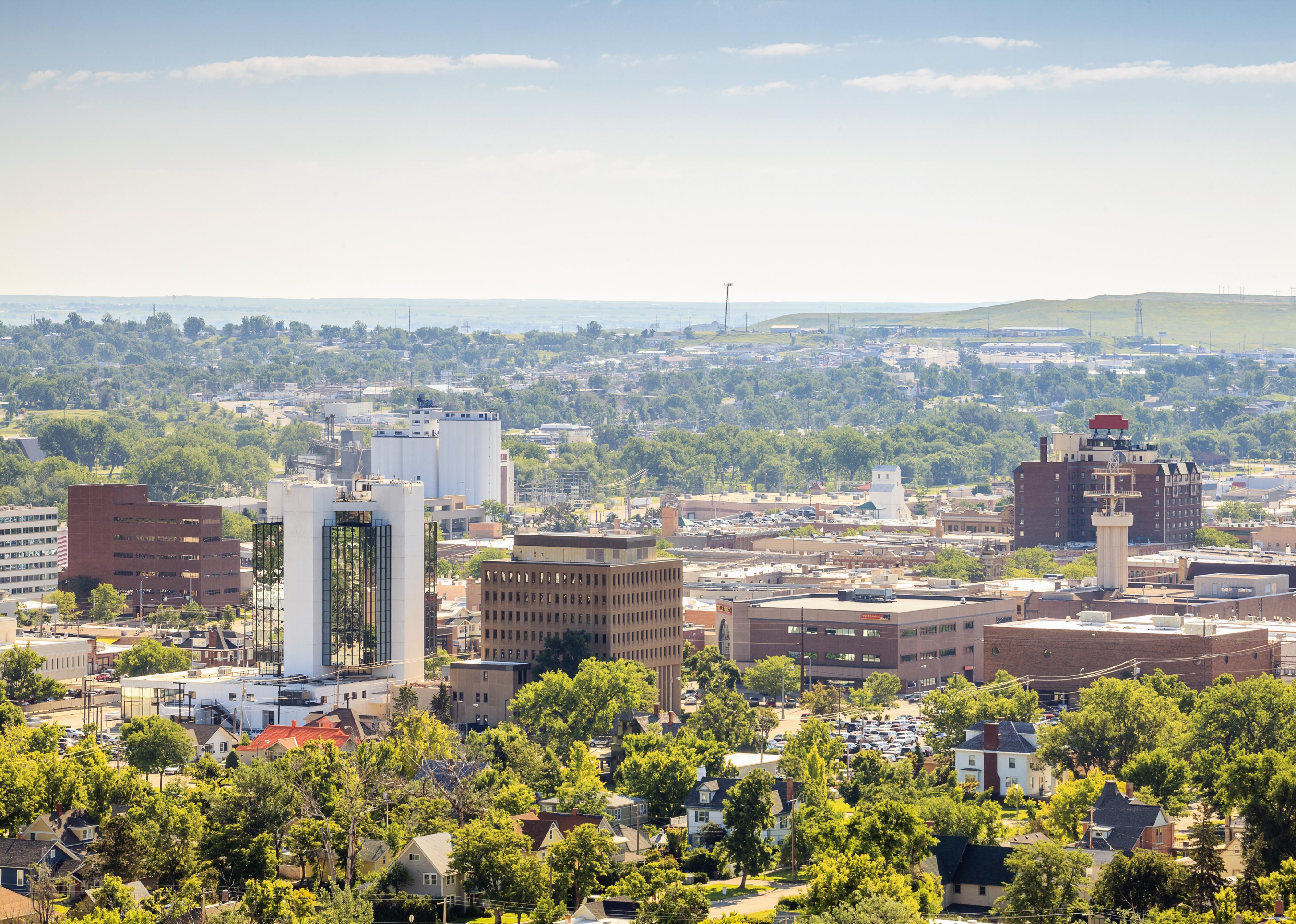 Sopotnicki // Shutterstock
#6. South Dakota
– Total STI rate per 100,000: 955.5 (8,563 cases)
— Chlamydia rate per 100,000: 541.5 (4,853 cases)
— Gonorrhea rate per 100,000: 363.5 (3,258 cases)
— Primary and secondary syphilis rate per 100,000: 48.7 (436 cases)
— Congenital syphilis rate per 100,000: 1.8 (16 cases)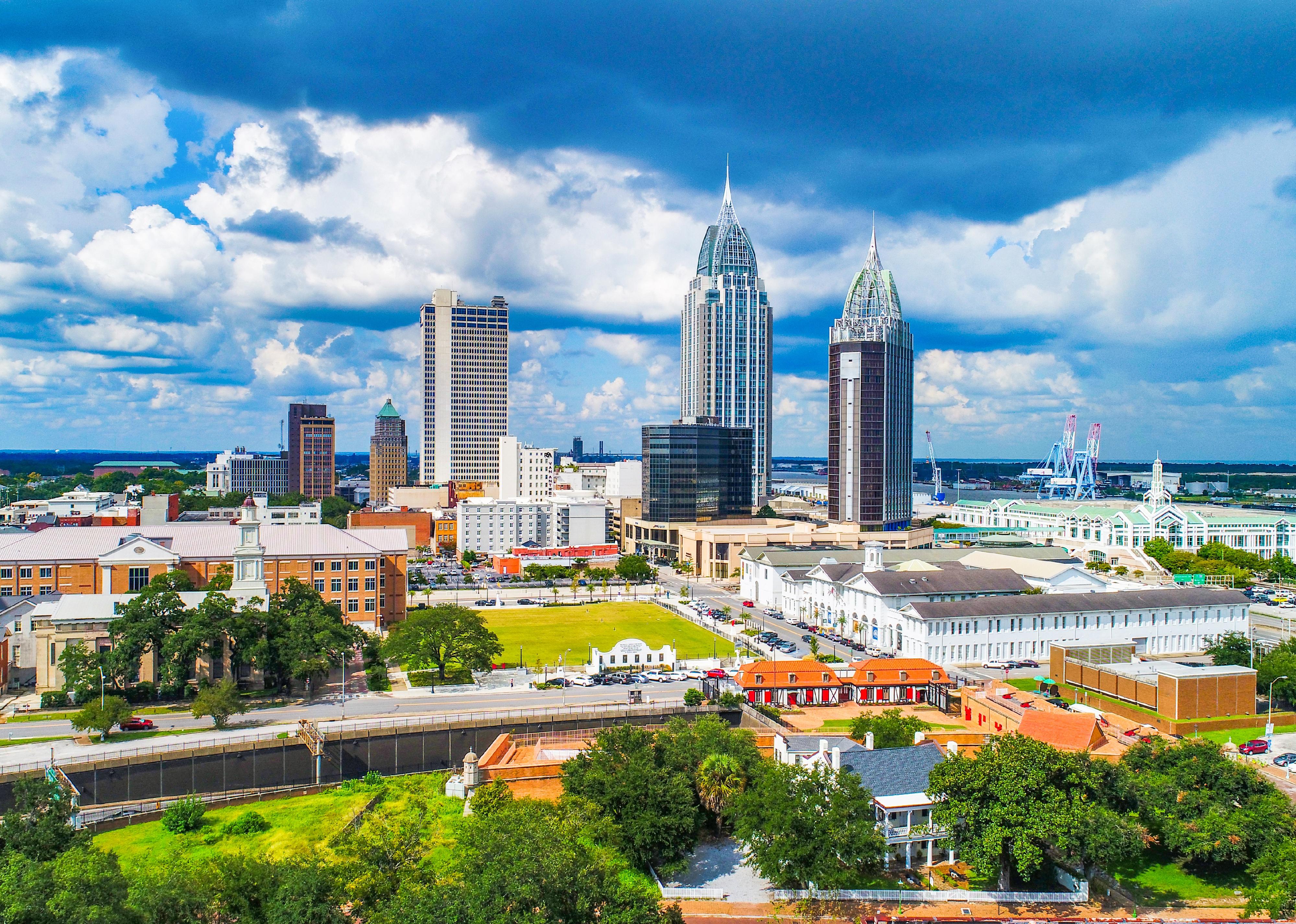 Kevin Ruck // Shutterstock
#5. Alabama
– Total STI rate per 100,000: 960.3 (48,496 cases)
— Chlamydia rate per 100,000: 623.9 (31,507 cases)
— Gonorrhea rate per 100,000: 320.6 (16,191 cases)
— Primary and secondary syphilis rate per 100,000: 15.1 (761 cases)
— Congenital syphilis rate per 100,000: 0.7 (37 cases)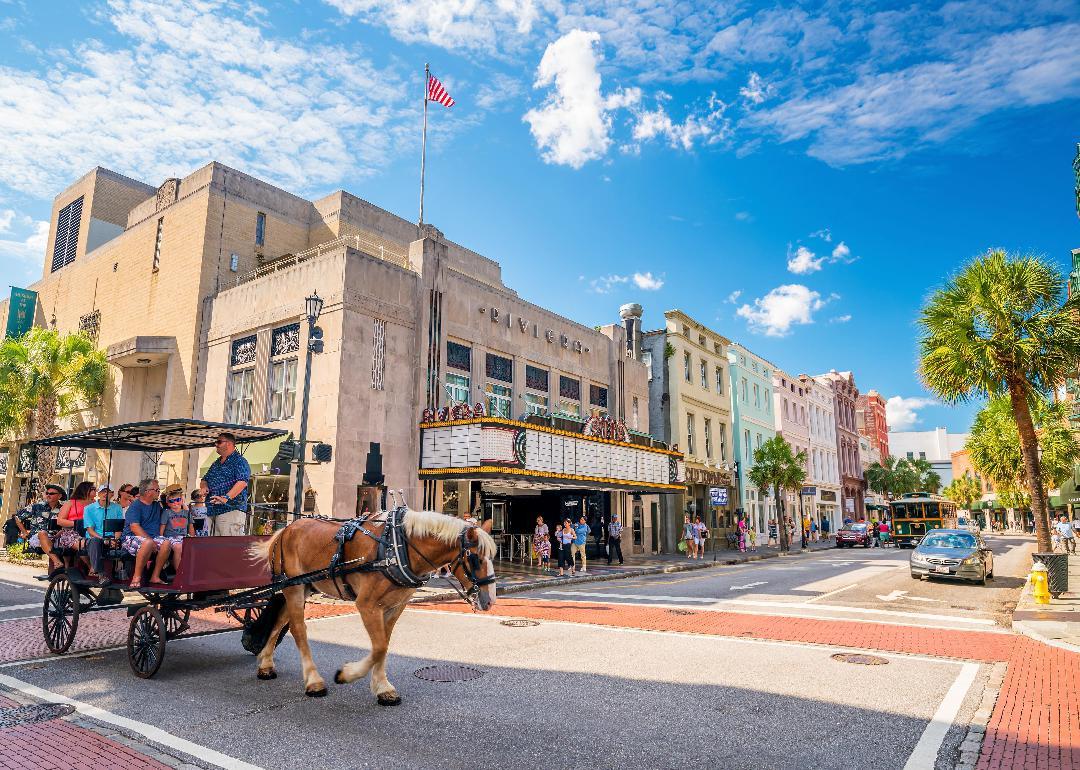 f11photo // Shutterstock
#4. South Carolina
– Total STI rate per 100,000: 1,027.9 (53,384 cases)
— Chlamydia rate per 100,000: 702.4 (36,477 cases)
— Gonorrhea rate per 100,000: 309.1 (16,052 cases)
— Primary and secondary syphilis rate per 100,000: 16.1 (836 cases)
— Congenital syphilis rate per 100,000: 0.4 (19 cases)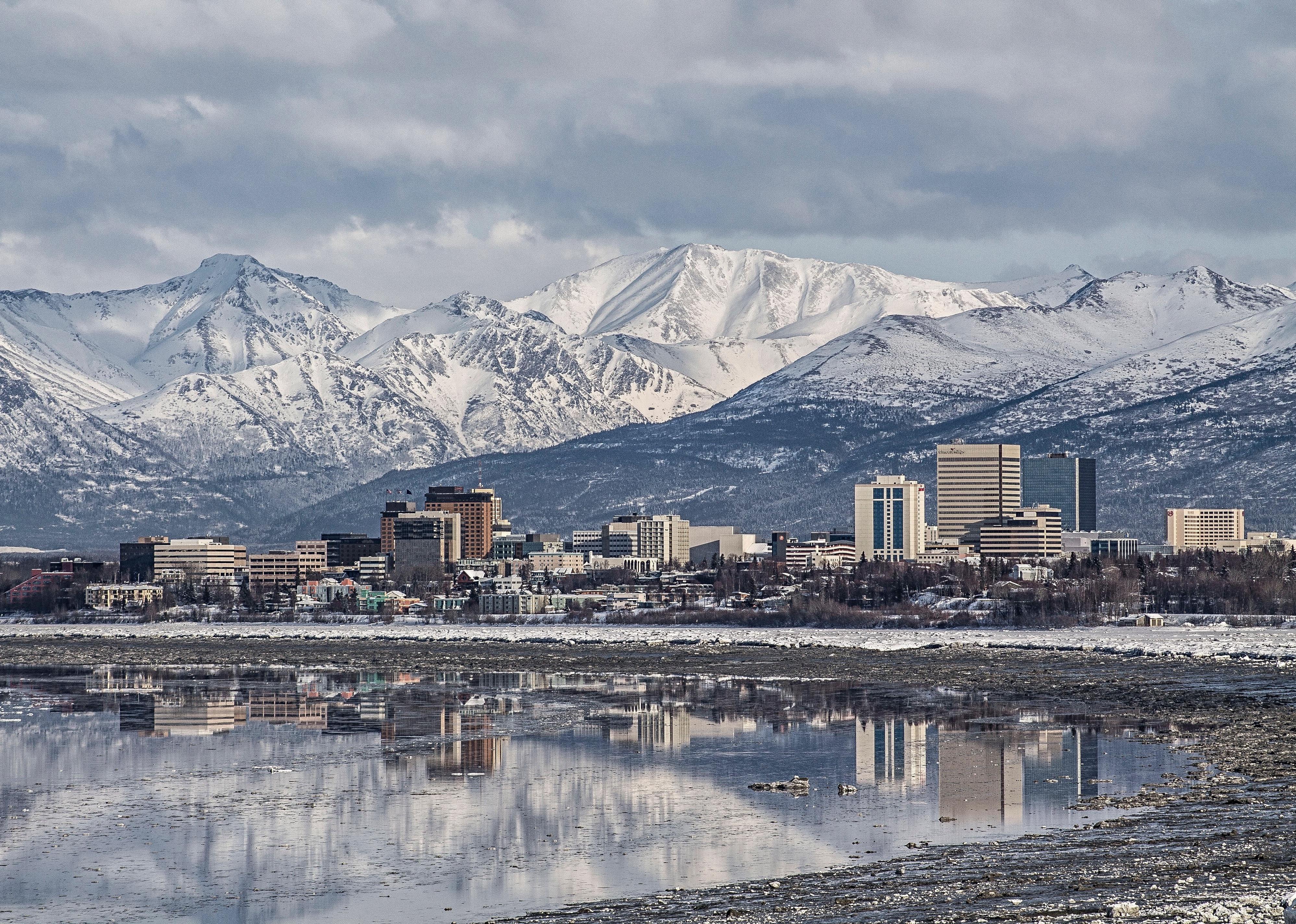 Daniel Case // Shutterstock
#3. Alaska
– Total STI rate per 100,000: 1,055.2 (7,747 cases)
— Chlamydia rate per 100,000: 758.8 (5,571 cases)
— Gonorrhea rate per 100,000: 269.3 (1,977 cases)
— Primary and secondary syphilis rate per 100,000: 26.4 (194 cases)
— Congenital syphilis rate per 100,000: 0.7 (5 cases)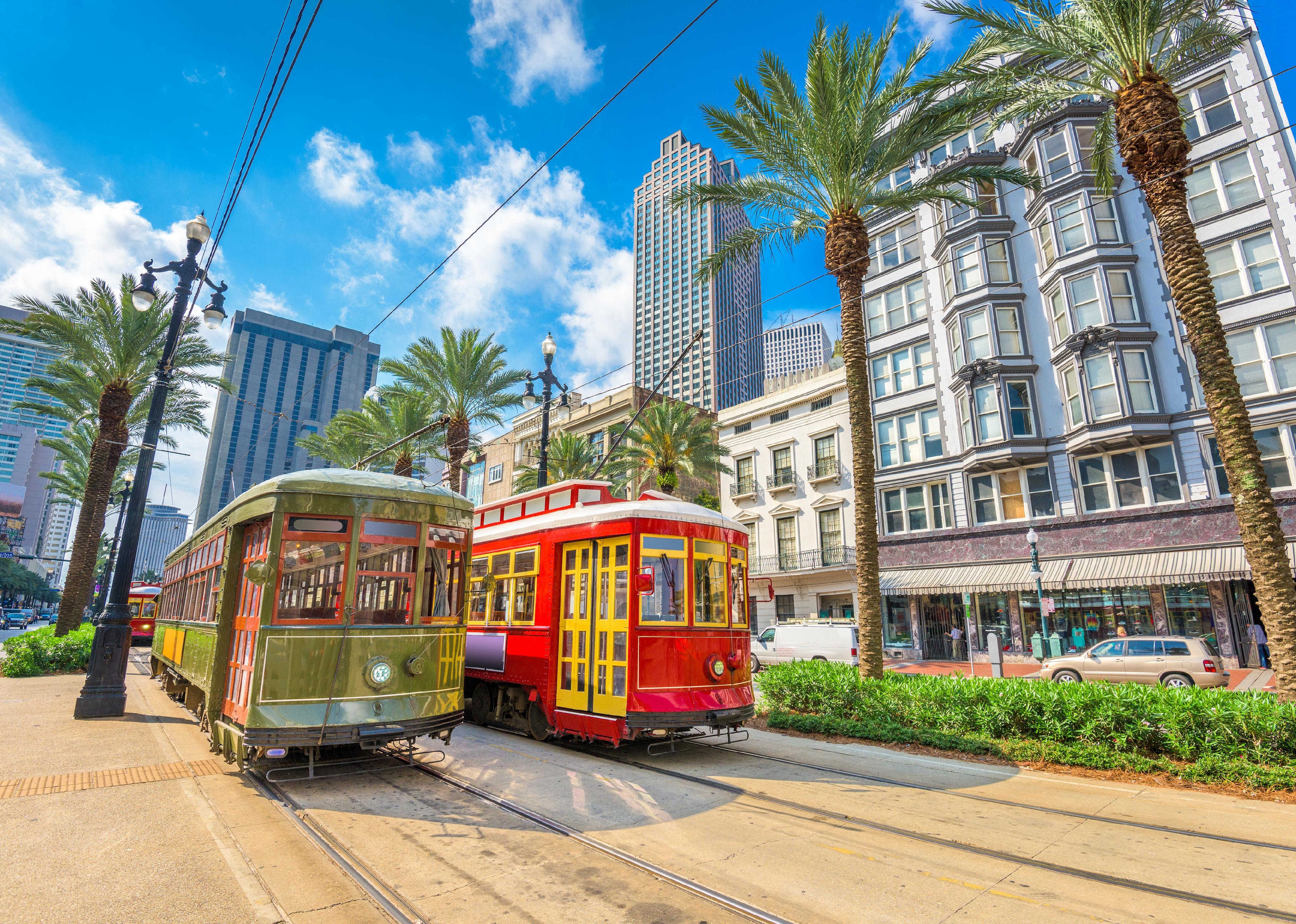 Sean Pavone // Shutterstock
#2. Louisiana
– Total STI rate per 100,000: 1,107.7 (51,254 cases)
— Chlamydia rate per 100,000: 729.6 (33,759 cases)
— Gonorrhea rate per 100,000: 354.2 (16,390 cases)
— Primary and secondary syphilis rate per 100,000: 21.5 (995 cases)
— Congenital syphilis rate per 100,000: 2.4 (110 cases)
Sean Pavone // Shutterstock
#1. Mississippi
– Total STI rate per 100,000: 1,208.2 (35,636 cases)
— Chlamydia rate per 100,000: 750.1 (22,126 cases)
— Gonorrhea rate per 100,000: 427.8 (12,617 cases)
— Primary and secondary syphilis rate per 100,000: 28.1 (829 cases)
— Congenital syphilis rate per 100,000: 2.2 (64 cases)
More Stacker National