Which industries are adopting AI the most and least?
Published 6:30 pm Thursday, August 24, 2023

Which industries are adopting AI the most and least?
Are the robots taking over, or is AI just hype? Although different sectors of the economy have been using AI for years, everyone's talking about AI these days. The hype is partly due to the public release of ChatGPT, which has allowed people to use AI in their daily lives and understand how it can better help them.
One key thread running through this topic is how AI will change the world of work, but that can only happen with widespread AI adoption. Magnifi, an AI investing platform, analyzed data from McKinsey and Stanford University's Institute for Human-Centered Artificial Intelligence to illustrate how AI has been deployed across the economy over the last year and its implications for individual businesses. All industry adoption rates are year-over-year changes based on responses from individual companies surveyed within those industries detailing how they're adopting AI and for what functions.
Across all industries, American firms reported a 2 percentage-point increase in adoption of AI technologies in 2022 compared to 2021, according to McKinsey survey data. Strategy and corporate finance led all other functions for adoption across all industries in 2022, which could be symbolic of the difficult economic conditions that surfaced in the last year, forcing companies to tighten belts and sometimes lay off staff.
While industry adoption may be increasing, not every company has hopped on the AI bandwagon—just over half of companies are using AI, according to McKinsey.
Those that aren't adopting AI could find themselves at a competitive disadvantage. According to Michael Chui, partner at McKinsey Global Institute, companies embracing AI and committing to building their capabilities will benefit from cost savings and increased revenues.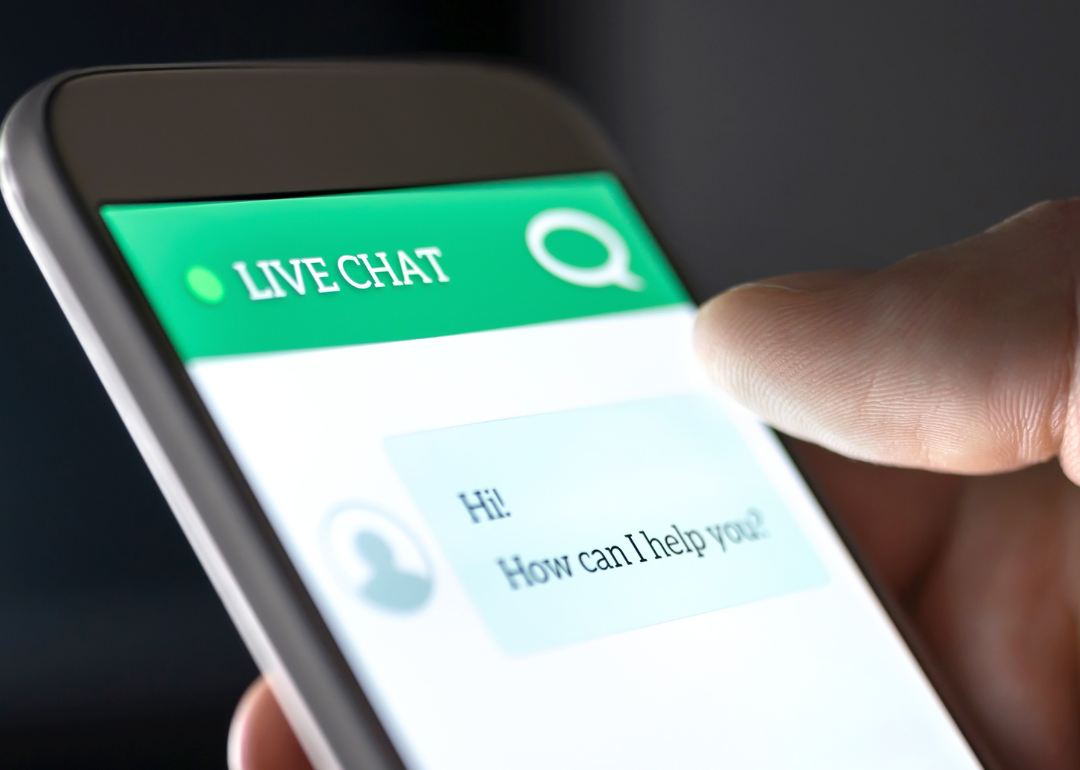 Tero Vesalainen // Shutterstock
AI adoption plateaued in 2022, but half of all organizations use these 4 AI capabilities most
Companies leverage AI in numerous ways, and according to McKinsey's survey, companies have increased the number of AI tools they've deployed on average from 1.9 in 2018 to 3.8 in 2022.
The most popular tool is robotic process automation, or software capable of doing repetitive tasks, used by nearly 2 in 5 companies. Thirty-four percent of companies use computer vision, a field of AI that understands and can extract data from visual input like images and video.
Rounding out the top four capabilities, at 33% implementation, are natural-language text understanding and virtual agents and conversational interfaces. These two fields could become more popular as the AI models get more robust. For example, OpenAI's GPT-3, released in June 2020, was trained on about 100 times more data than its GPT-2, released a year earlier. And GPT-4, released in March 2023, was reportedly trained on at least 10 times more data than that.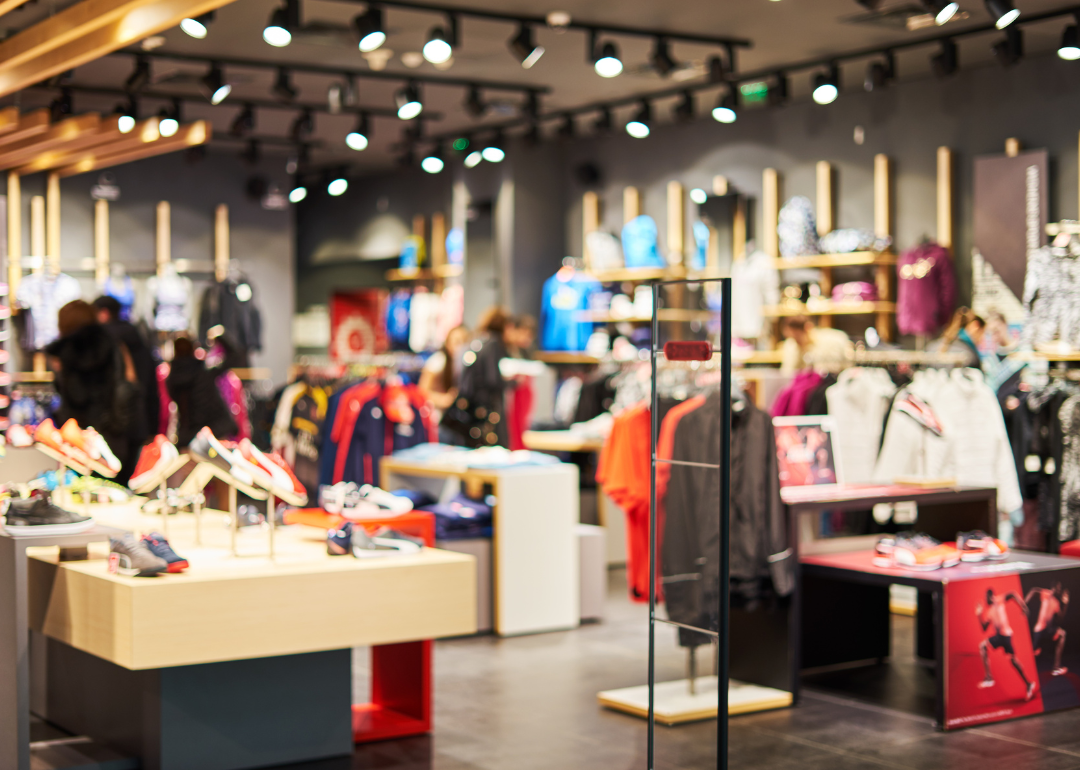 Larina Marina // Shutterstock
Consumer goods and retail businesses saw a 25 percentage-point increase in AI use for strategy and corporate finance in 2022
Consumer goods and retail companies are finding more ways to use AI within their strategy and corporate finance functions, which could help them be more competitive. McKinsey found that, across all industries, 43% of strategy and corporate finance functions discovered AI helped them lower costs, with 31% achieving a decrease of over 10%.
On the revenue side, 65% of strategy and corporate finance functions saw revenue increases, with 41% achieving nearly a 5% increase. In one example of how AI helps companies strategize, Ananda Chakravarty, vice president of research at International Data Corporation, told The Washington Post that AI's power to crawl through large amounts of data helps retailers track, set, and forecast prices, making them more competitive.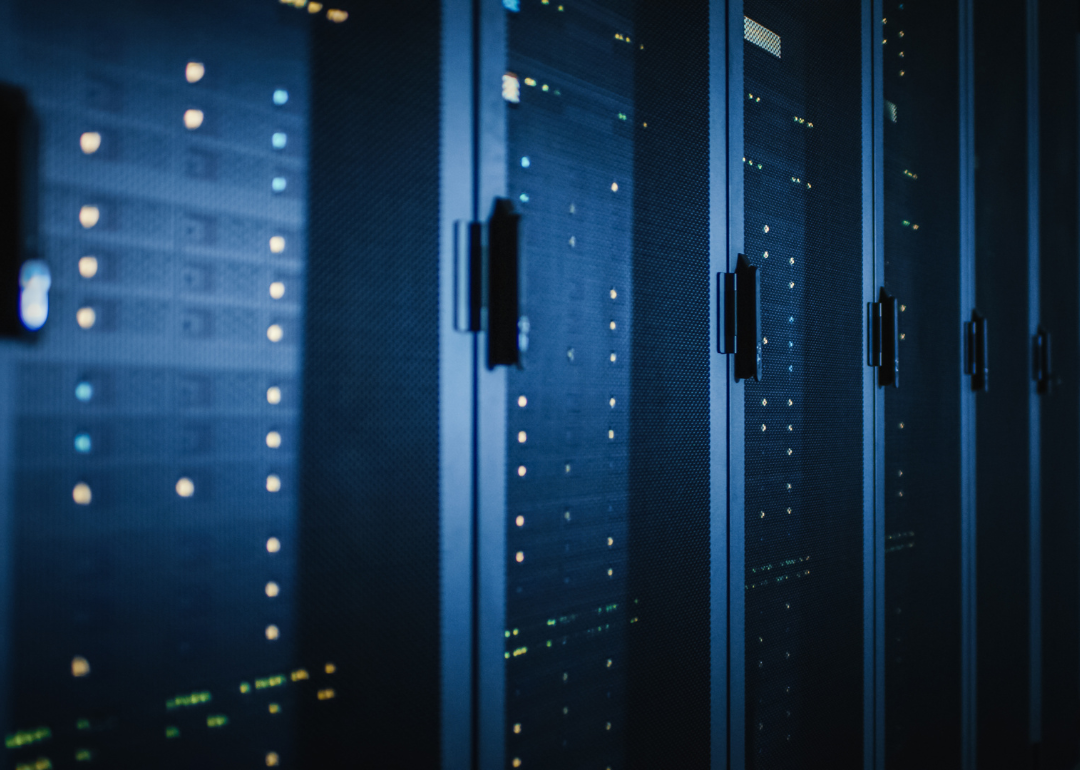 Gorodenkoff // Shutterstock
Tech and telecom businesses saw a 22 percentage-point rise in AI adoption for risk management
One of AI's strengths is its ability to sift through and process mass amounts of data. For tech and telecom companies, this can help them assess and manage risk by quickly detecting cybersecurity threats and data breaches and mitigating them.
But information technology professionals also worry about potential AI weaponization. A 2023 BlackBerry survey found that over half of IT professionals believe AI could assist in successful cyberattacks. That's driving the sectors' investment in AI tools to manage risk. BlackBerry found that at least 4 in 5 IT decision-makers plan to adopt more AI-driven cybersecurity tools.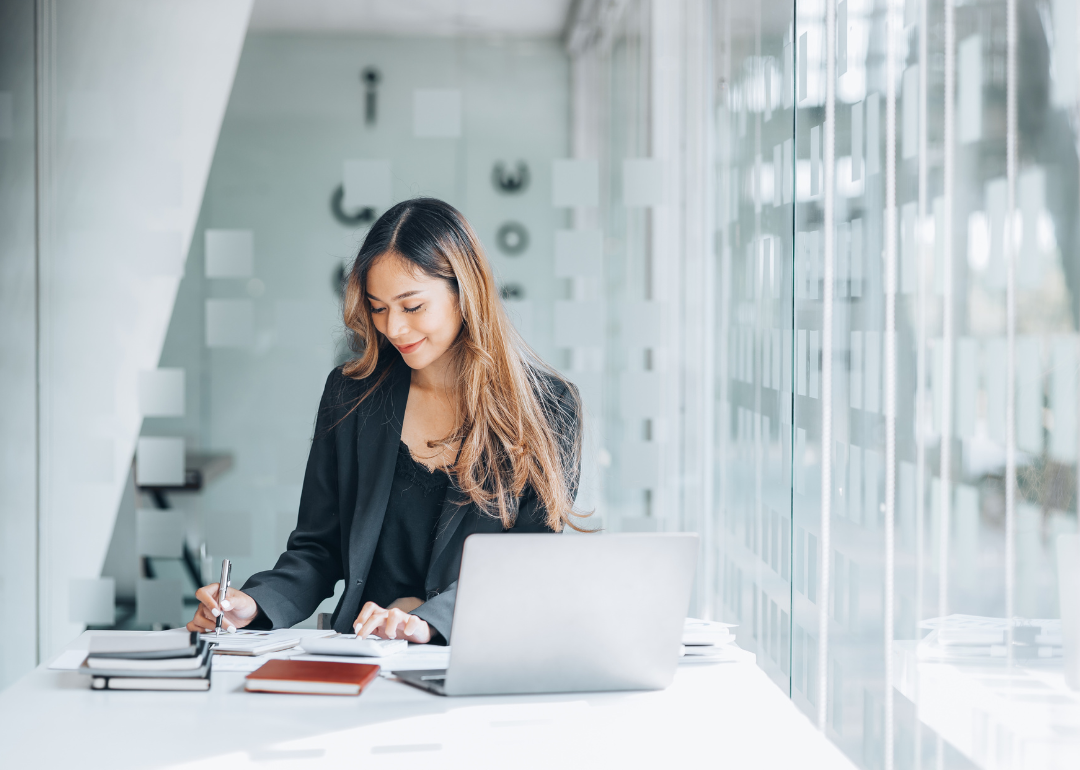 Pickadook // Shutterstock
Financial services business grew AI adoption by 11 percentage points for product and service development
From 2021 to 2022, financial service companies focused their AI adoption strategies on tools that would help expand their product offerings and improve customer experience.
While it could take years for companies to launch new products, some banks are already talking about how they're integrating AI.
In March 2023, The Washington Post reported that the Royal Bank of Canada could use AI to quickly write or find existing code developers can use to create new products. CNBC also reported Goldman Sachs was testing AI to speed up the coding process and JPMorgan Chase's development of an AI-based consumer product to help investors optimize their personal investment portfolio.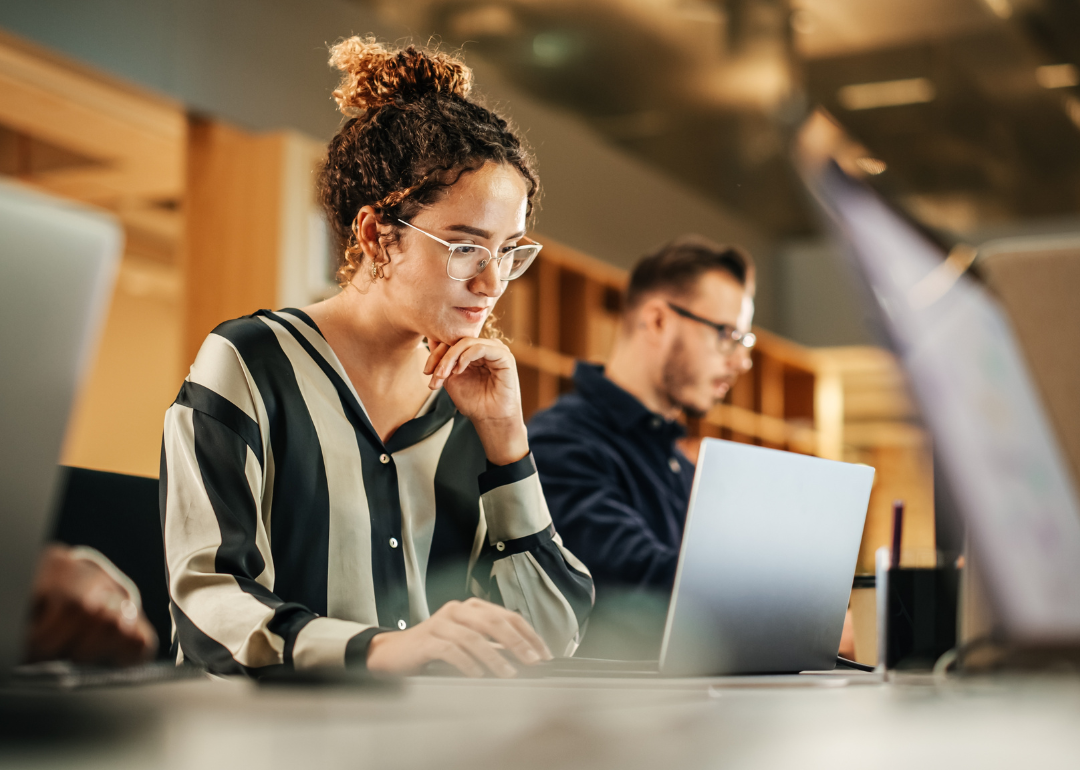 Gorodenkoff // Shutterstock
Business, legal, and professional services companies saw AI adoption increase 11 percentage points for strategy and financial operations
Business, legal, and professional services companies are putting more money into ways AI can optimize strategy and accounting. Still, they have decreased their investments in marketing and sales AI tools by 19%. A June 2023 Thomson Reuters study found that while nearly 4 in 5 responding professional services firms thought AI could help their business operations, only 4% were actually using it.
Not helping AI's case was the hot water two New York attorneys found themselves in after discovering that a legal brief they submitted in court included fictitious cases generated by ChatGPT. The two were sanctioned in court and ordered to pay a $5,000 fine. However, that incident hasn't deterred some firms from taking the AI plunge: Accounting firm PricewaterhouseCoopers announced in 2023 it was using AI in its legal department and plans to find ways for its accountants to use it too.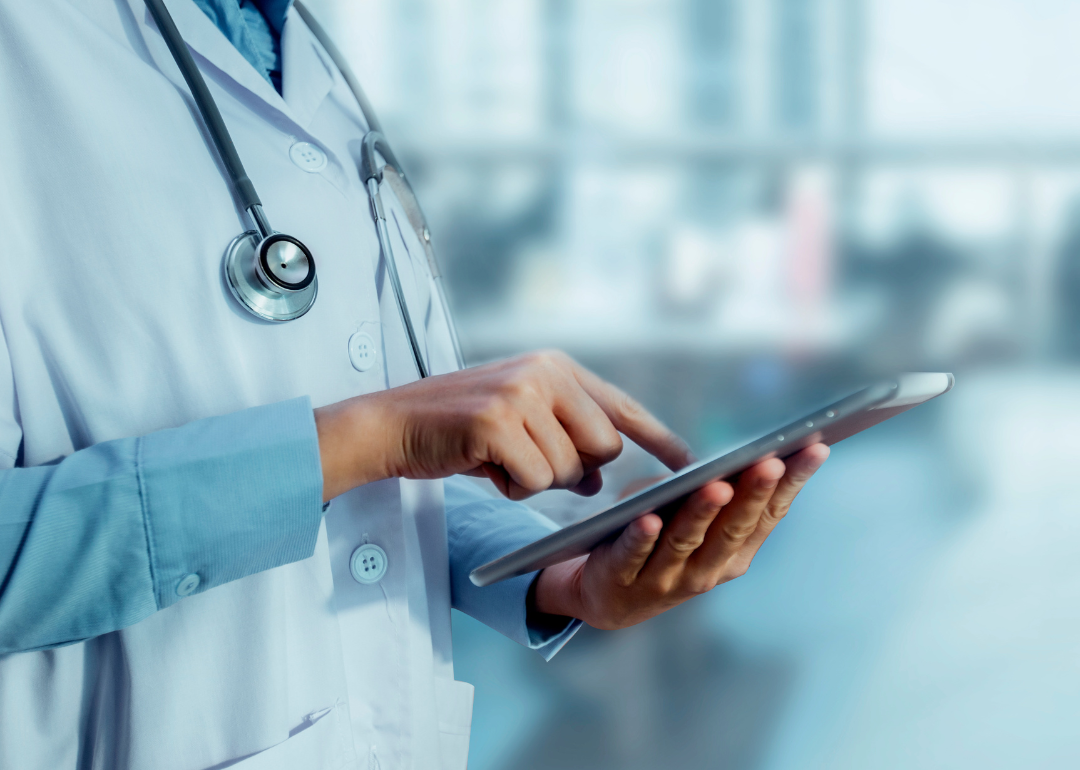 SOMKID THONGDEE // Shutterstock
Health care and pharmaceutical companies increased AI adoption in risk management by 9 percentage points
AI has been transforming the health care and pharmaceutical industries for several years. Johnson & Johnson and Moderna even leveraged AI tools to develop their COVID-19 vaccines.
Generative AI is helping doctors process their patient documentation more quickly. AI can also quickly analyze patient and insurance claims data, but companies must ensure patient privacy and data remain secure. Damian Chung, business information security officer at Netskope, told BankInfoSecurity.com that health care companies face risk in third-party AI tools learning from their data and using it for other customers.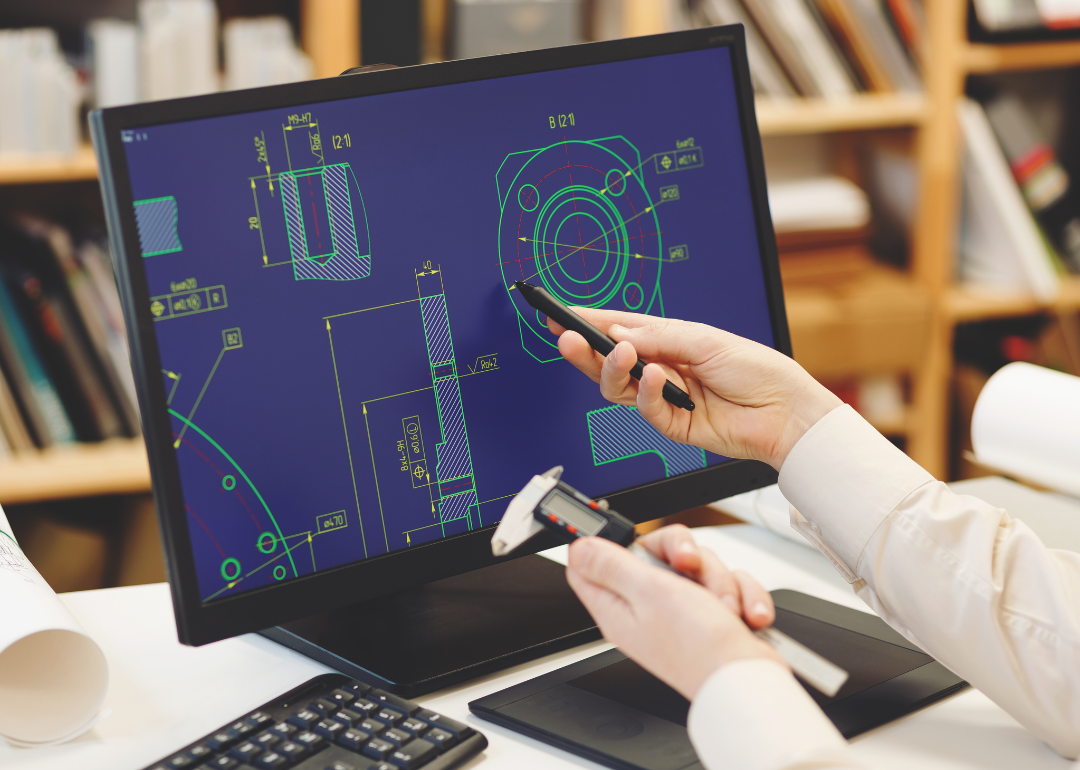 SimoneN // Shutterstock
Product developers and marketing and sales professionals see increasing opportunity to leverage AI beyond 2023
In terms of increasing revenues, companies are getting the most bang for their buck when using AI in product development, marketing, and sales functions. McKinsey's 2022 AI survey found that 7 in 10 respondents earned more money using AI in these functional areas. AI tools are helping companies quickly analyze customer buying habits and create more customized marketing messages.
AI can also shorten product development cycles. In one example, PepsiCo Chief Strategy and Transformation Officer Athina Kanioura told FoxBusiness.com that AI has shortened the company's product development cycle from years to months because it can quickly analyze consumer trends. The analysis led the company to create a new seaweed snack in less than a year.
Data reporting by Dom DiFurio. Story editing by Jeff Inglis. Copy editing by Paris Close. Photo selection by Abigail Renaud.
This story originally appeared on Magnifi and was produced and
distributed in partnership with Stacker Studio.
More Stacker National