Metros where homes are selling for the most over asking price
Published 8:00 pm Tuesday, October 3, 2023

Metros where homes are selling for the most over asking price
It's a tough time to be in the market for a new house.
The average 30-year fixed rate mortgage rose above 7% at the start of November 2022, the highest level in more than a decade, as the Federal Reserve raised its benchmark rates to combat inflation. After dipping slightly since then, rates have surpassed 7% once again. Even a half of a percentage point change can significantly affect the monthly payments required for a mortgage.
Since mortgage rates were under 4% for the better part of the past decade, many homebuyers locked in far more affordable rates than what's suddenly on offer in today's environment.
Despite these high prices, homes are still selling, even if slowly. Some are even selling for more than the list price, as sellers continue to have the upper hand in these markets.
Stacker analyzed data from Redfin to see which metros had the most homes sold over the asking price. Data shows sales for August 2023. Metros with fewer than 300 home sales are excluded from this list.
Metro areas are ranked on the average sale-to-list ratio, which is a ratio of sale price divided by list price for homes that sold in August. Values are rounded to the nearest hundredth. Also listed are the metro area's median listing prices for homes on the market in August and median sale prices for homes that sold during that month.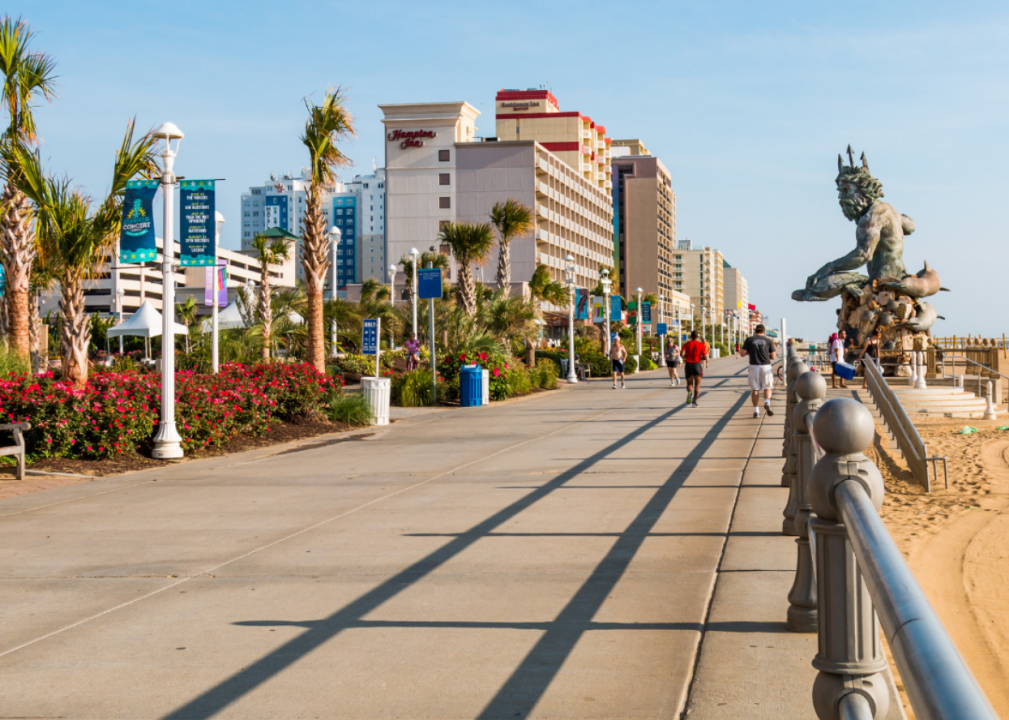 Sherry V Smith // Shutterstock
#50. Virginia Beach, VA metro area
– Average sale to list ratio: 1.01
– Median list price: $339,000
– Median sale price: $341,100
– Total homes sold: 2,388
– Share that sold above list: 47.4%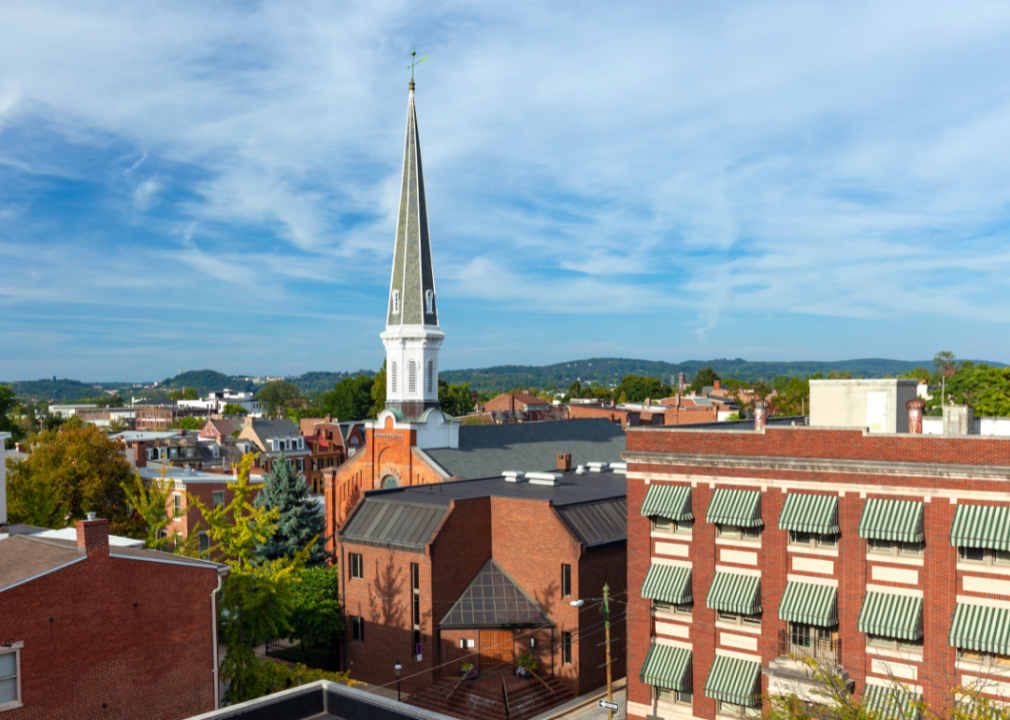 Canva
#49. York, PA metro area
– Average sale to list ratio: 1.01
– Median list price: $269,947
– Median sale price: $270,000
– Total homes sold: 544
– Share that sold above list: 45.8%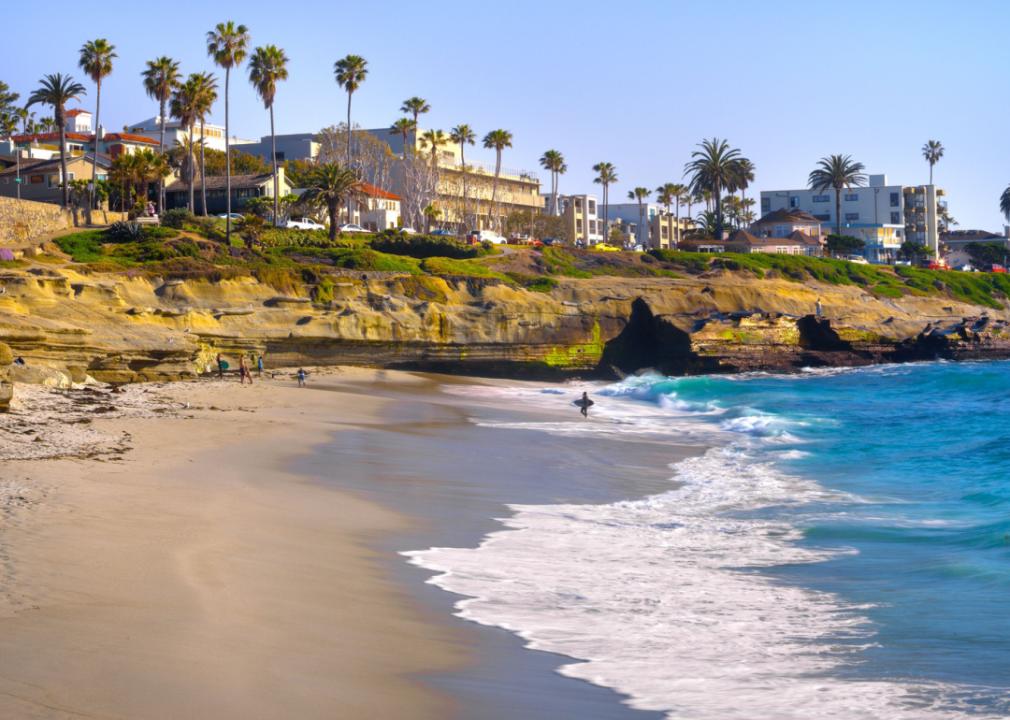 Dancestrokes // Shutterstock
#48. San Diego, CA metro area
– Average sale to list ratio: 1.01
– Median list price: $897,500
– Median sale price: $885,000
– Total homes sold: 2,200
– Share that sold above list: 49.1%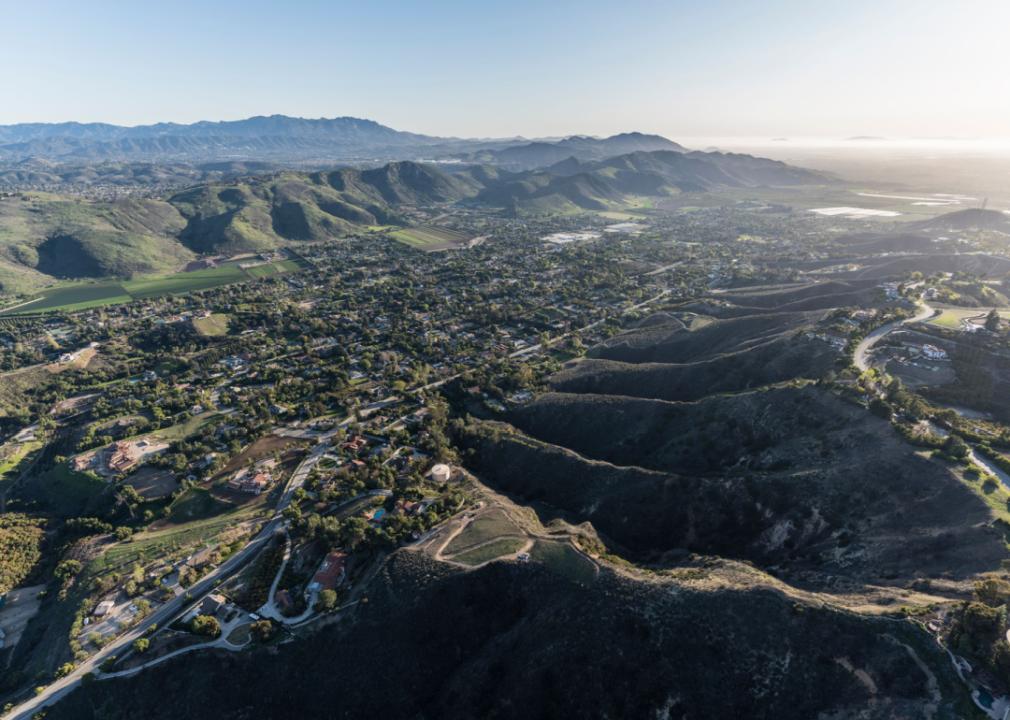 trekandshoot // Shutterstock
#47. Santa Rosa, CA metro area
– Average sale to list ratio: 1.01
– Median list price: $826,483
– Median sale price: $820,000
– Total homes sold: 350
– Share that sold above list: 43.7%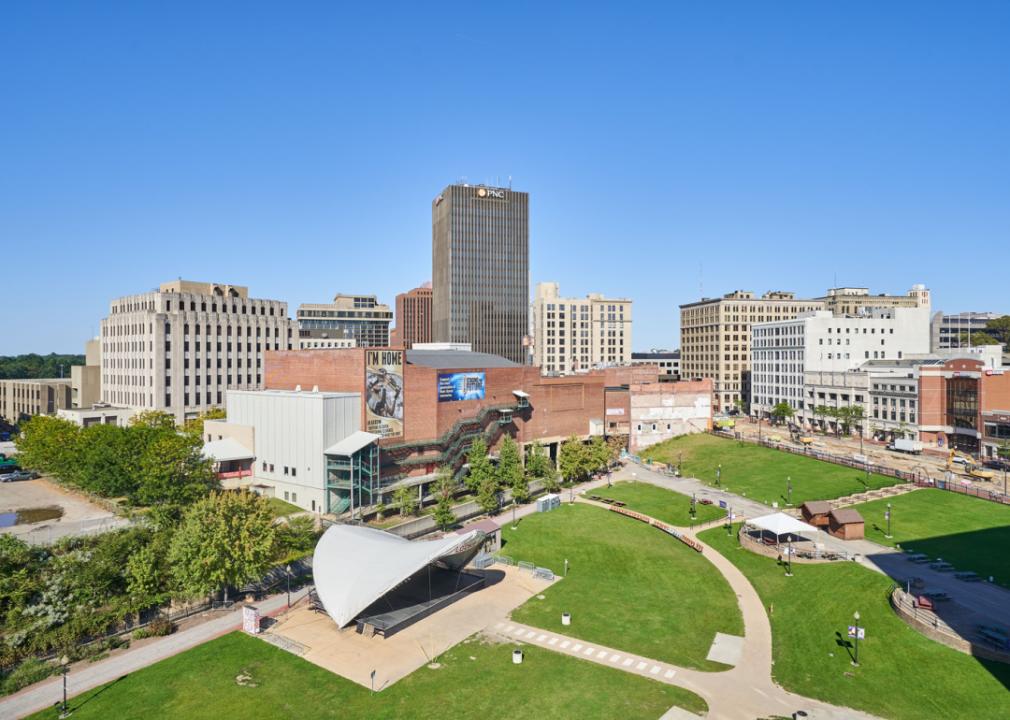 Showcase Imaging // Shutterstock
#46. Akron, OH metro area
– Average sale to list ratio: 1.01
– Median list price: $209,900
– Median sale price: $218,900
– Total homes sold: 821
– Share that sold above list: 49.1%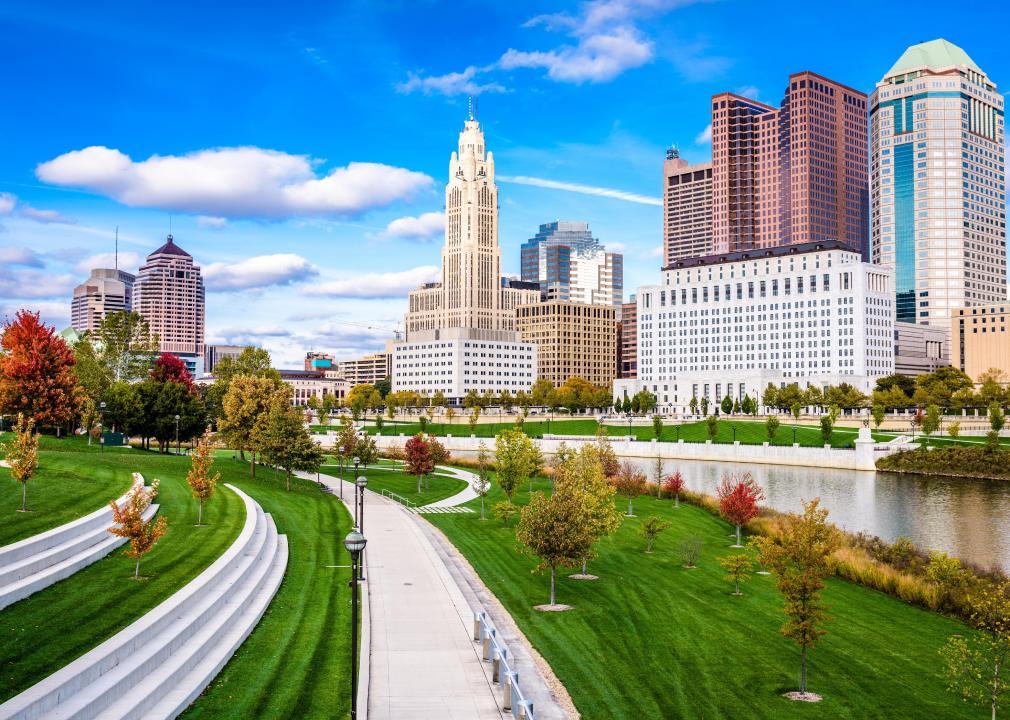 Sean Pavone // Shutterstock
#45. Columbus, OH metro area
– Average sale to list ratio: 1.01
– Median list price: $329,900
– Median sale price: $331,000
– Total homes sold: 2,575
– Share that sold above list: 46.3%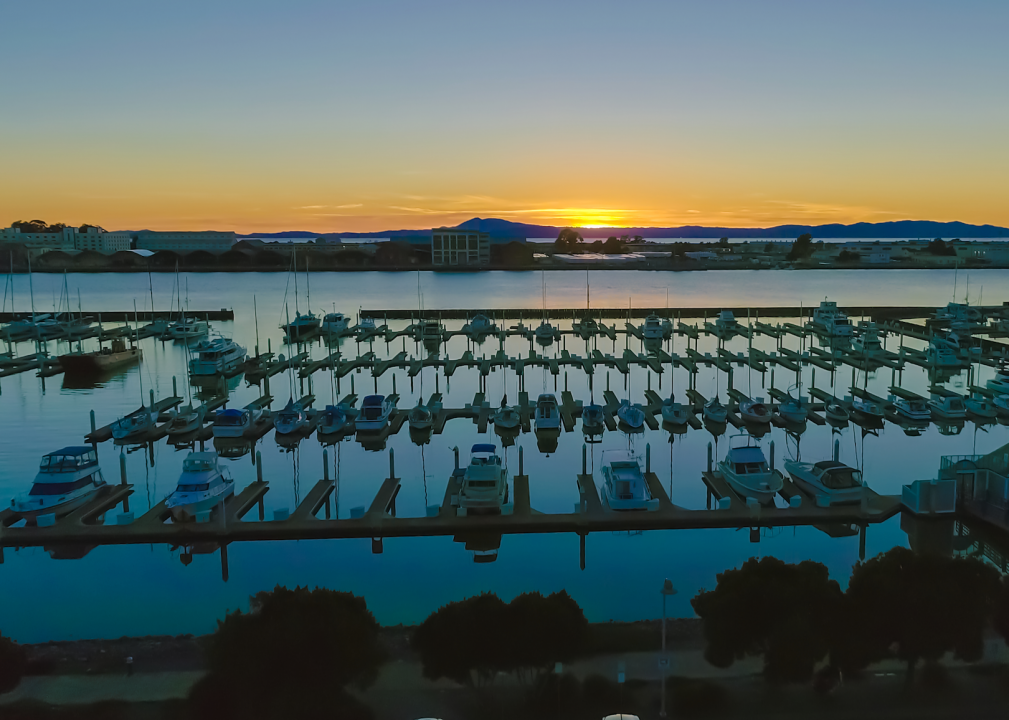 California Droning // Shutterstock
#44. Vallejo, CA metro area
– Average sale to list ratio: 1.01
– Median list price: $589,000
– Median sale price: $580,000
– Total homes sold: 331
– Share that sold above list: 52.6%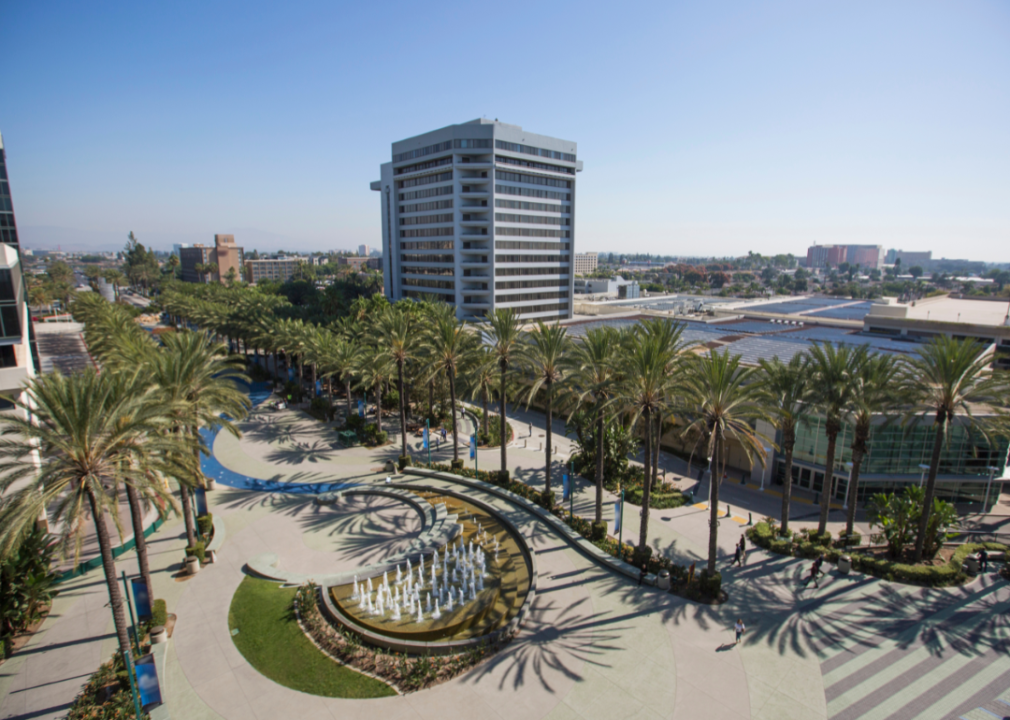 Canva
#43. Anaheim, CA metro area
– Average sale to list ratio: 1.01
– Median list price: $1,099,000
– Median sale price: $1,100,000
– Total homes sold: 2,013
– Share that sold above list: 48.4%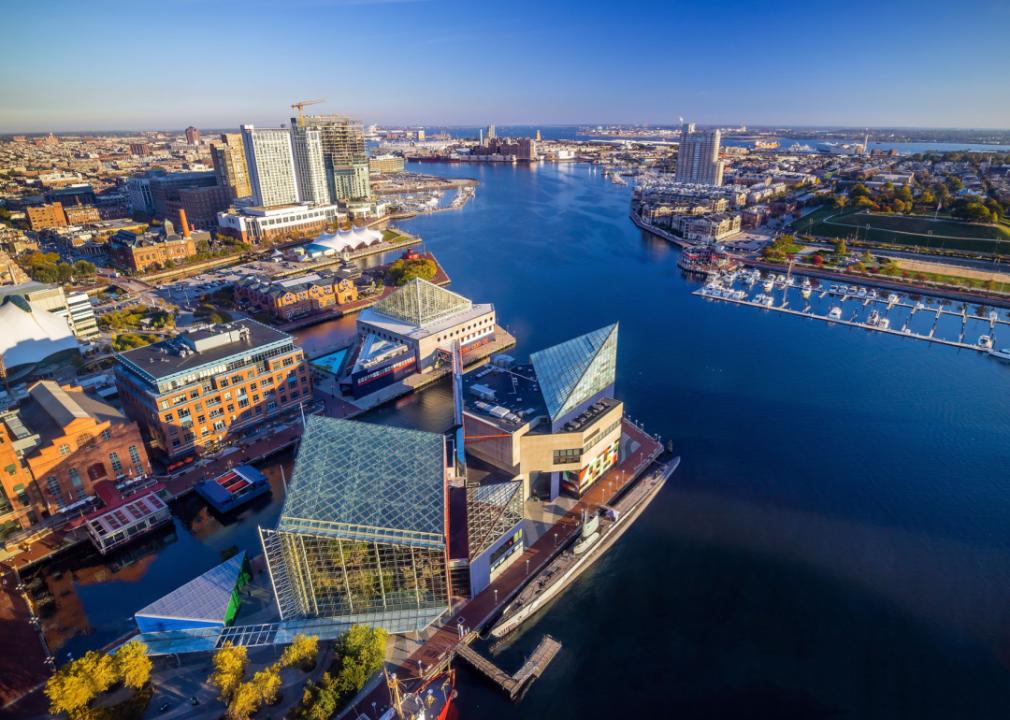 f11photo // Shutterstock
#42. Baltimore, MD metro area
– Average sale to list ratio: 1.01
– Median list price: $365,000
– Median sale price: $380,000
– Total homes sold: 3,058
– Share that sold above list: 47.8%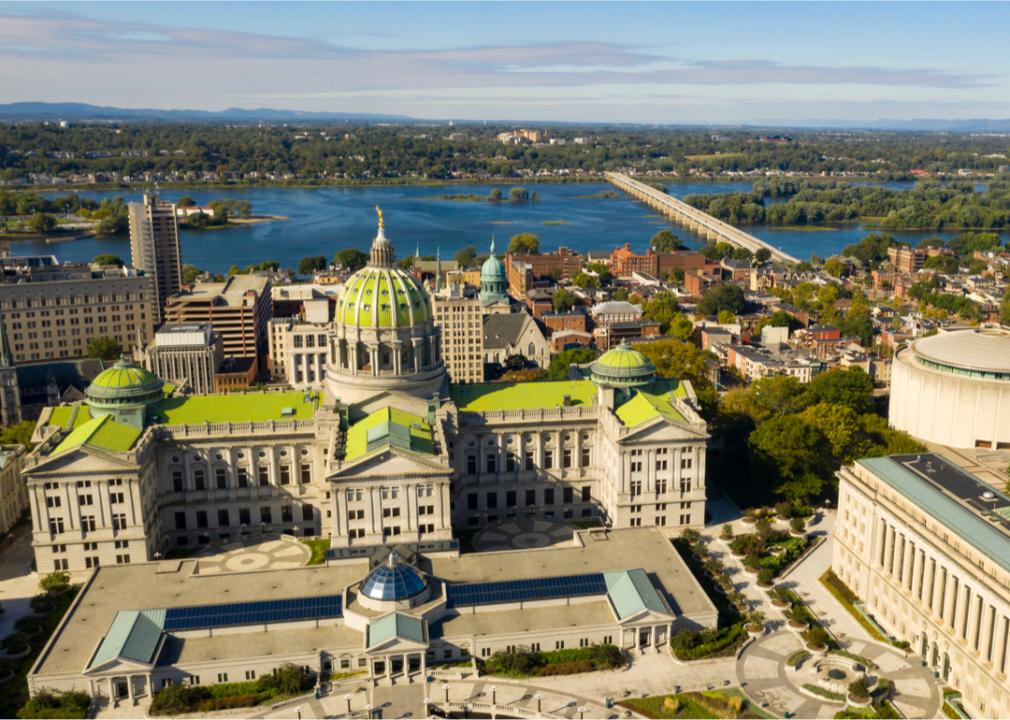 Real Window Creative // Shutterstock
#41. Harrisburg, PA metro area
– Average sale to list ratio: 1.01
– Median list price: $260,000
– Median sale price: $284,297
– Total homes sold: 612
– Share that sold above list: 47.1%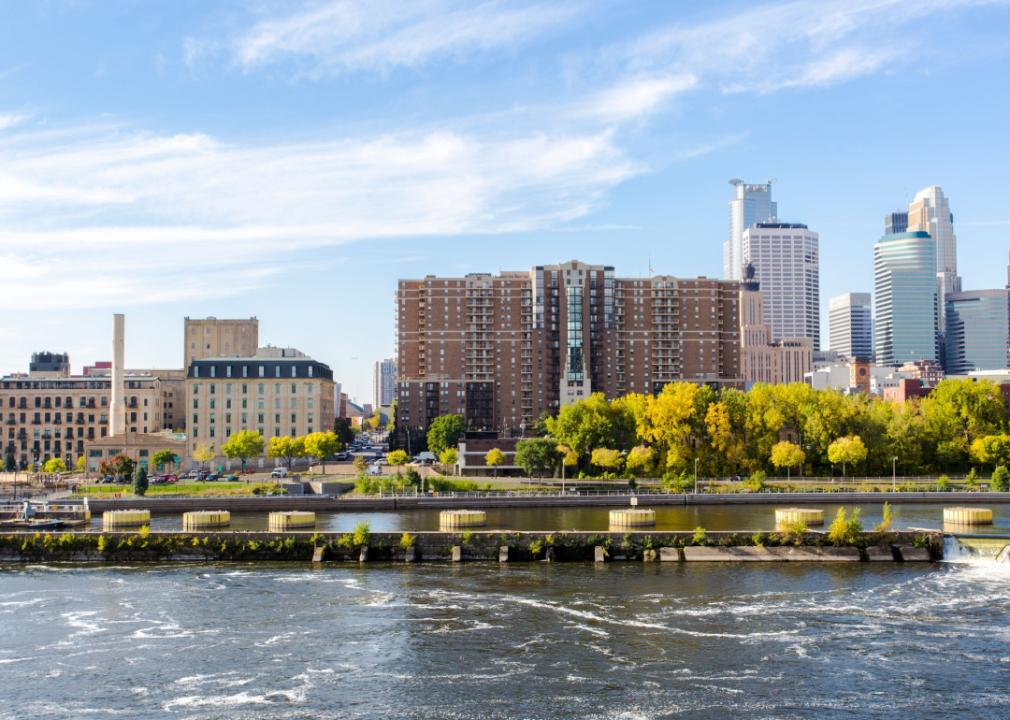 ostreetphotography // Shutterstock
#40. Minneapolis, MN metro area
– Average sale to list ratio: 1.01
– Median list price: $374,000
– Median sale price: $380,000
– Total homes sold: 5,064
– Share that sold above list: 46.5%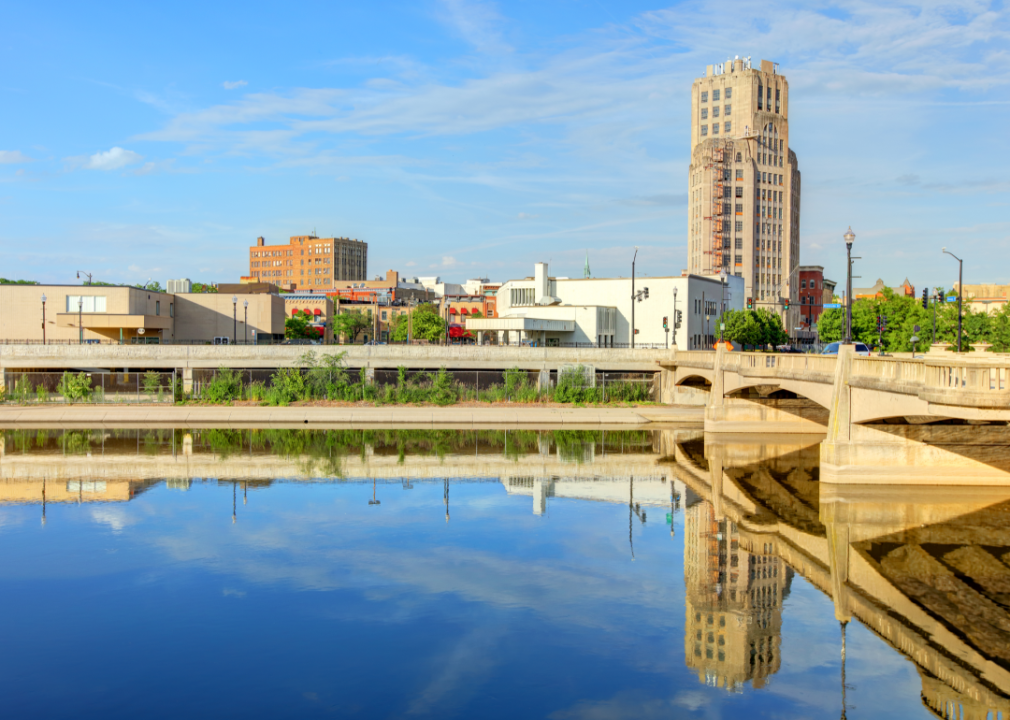 Canva
#39. Elgin, IL metro area
– Average sale to list ratio: 1.01
– Median list price: $339,900
– Median sale price: $340,000
– Total homes sold: 933
– Share that sold above list: 50.4%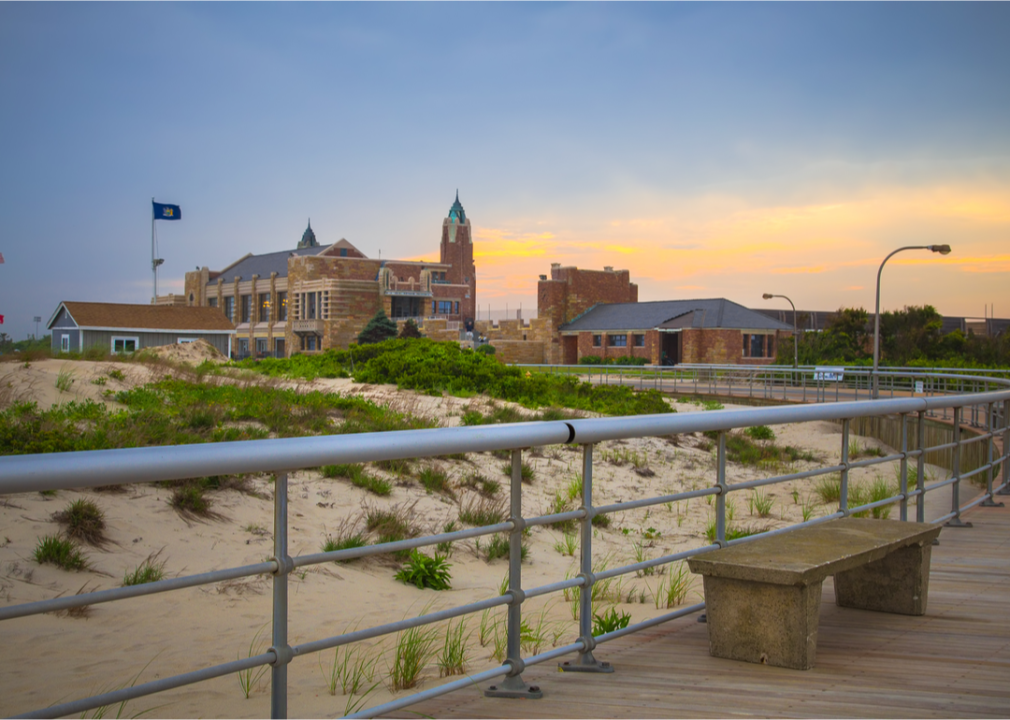 littlenySTOCK // Shutterstock
#38. Nassau County, NY metro area
– Average sale to list ratio: 1.01
– Median list price: $650,000
– Median sale price: $650,000
– Total homes sold: 2,523
– Share that sold above list: 53.0%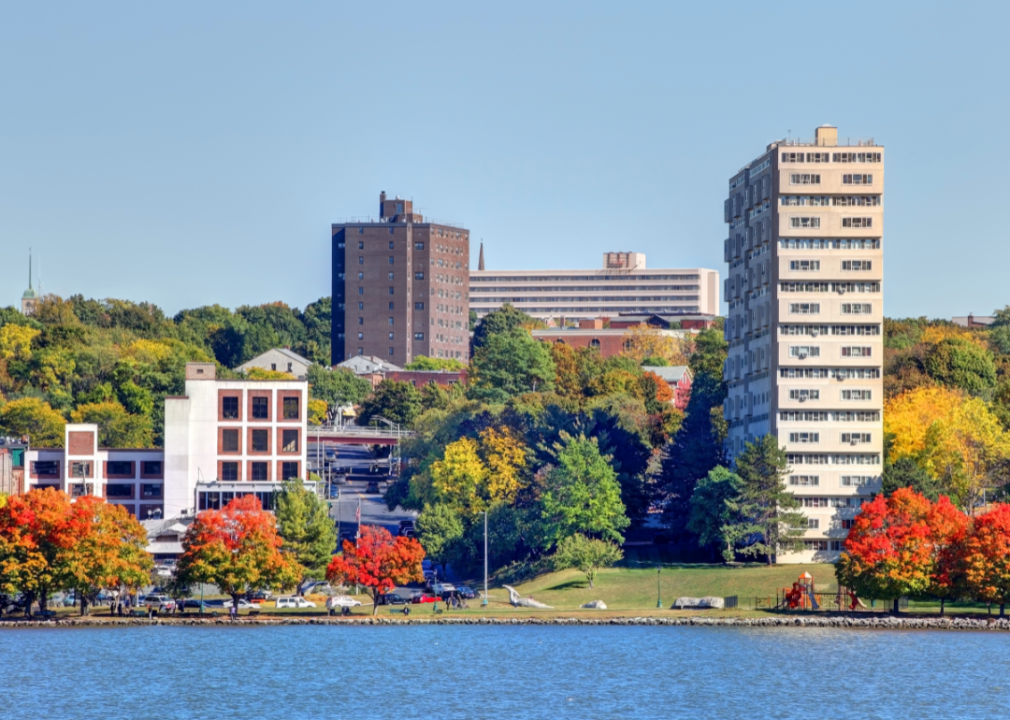 Canva
#37. Poughkeepsie, NY metro area
– Average sale to list ratio: 1.01
– Median list price: $439,000
– Median sale price: $430,000
– Total homes sold: 665
– Share that sold above list: 51.4%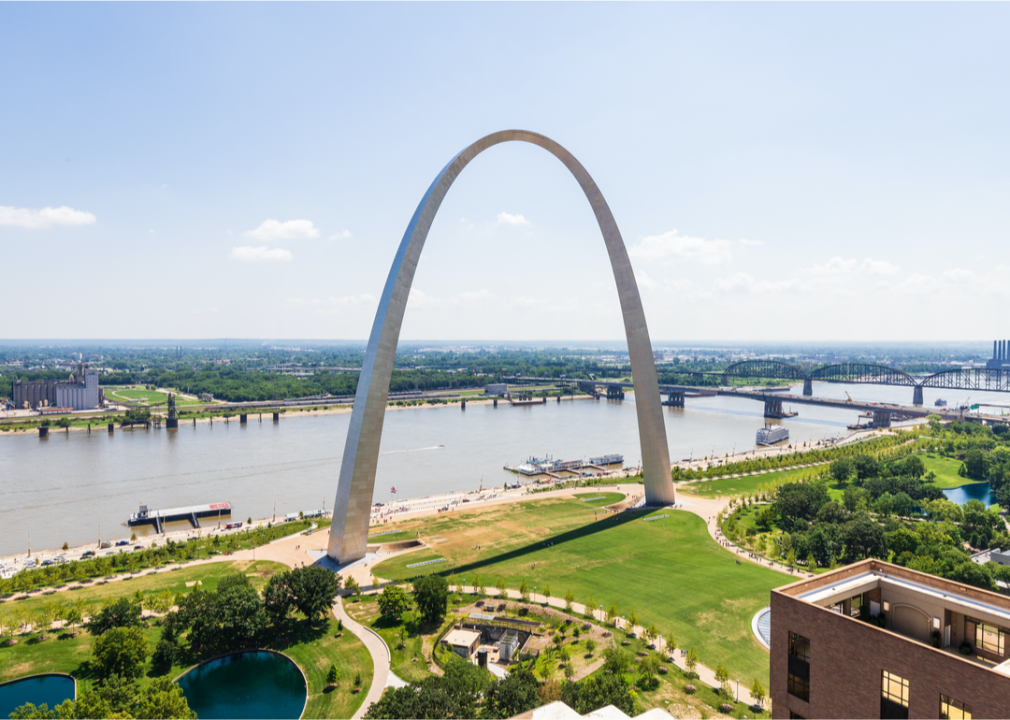 Joe Hendrickson // Shutterstock
#36. St. Louis, MO metro area
– Average sale to list ratio: 1.01
– Median list price: $239,900
– Median sale price: $260,000
– Total homes sold: 3,708
– Share that sold above list: 51.0%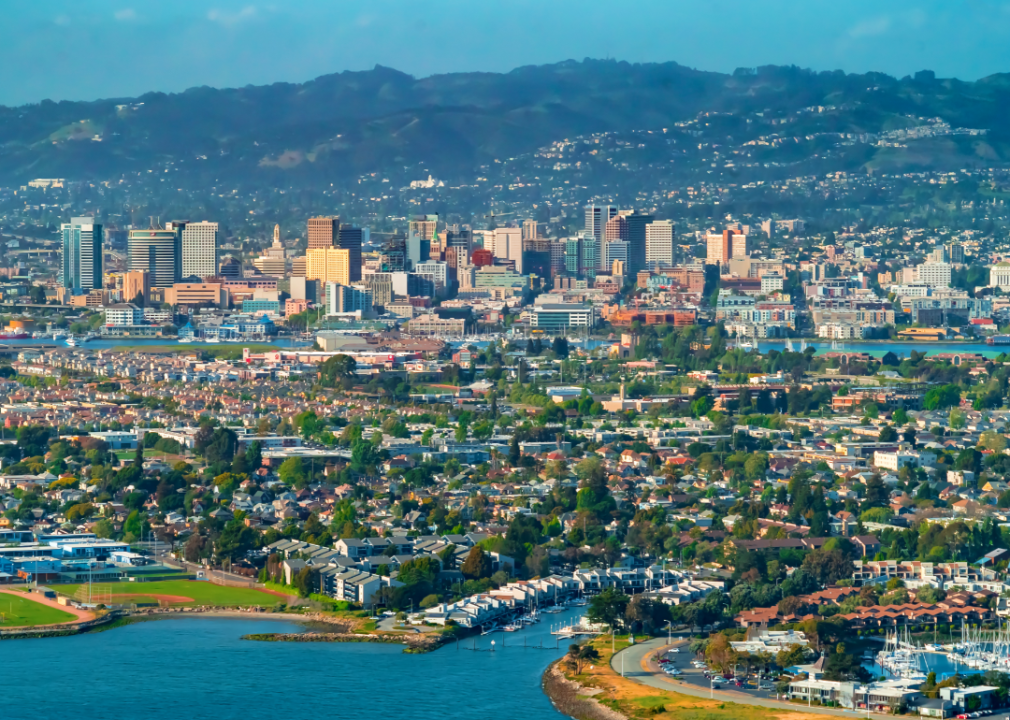 Canva
#35. Wilmington, DE metro area
– Average sale to list ratio: 1.01
– Median list price: $339,900
– Median sale price: $333,250
– Total homes sold: 688
– Share that sold above list: 47.7%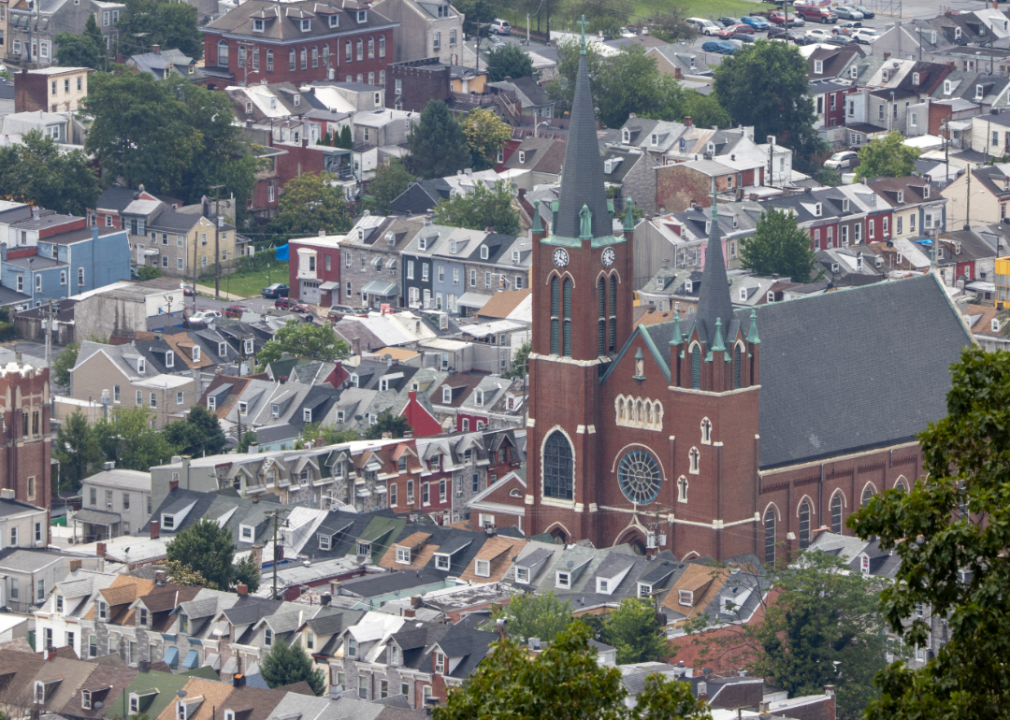 Canva
#34. Reading, PA metro area
– Average sale to list ratio: 1.02
– Median list price: $244,900
– Median sale price: $265,000
– Total homes sold: 405
– Share that sold above list: 46.7%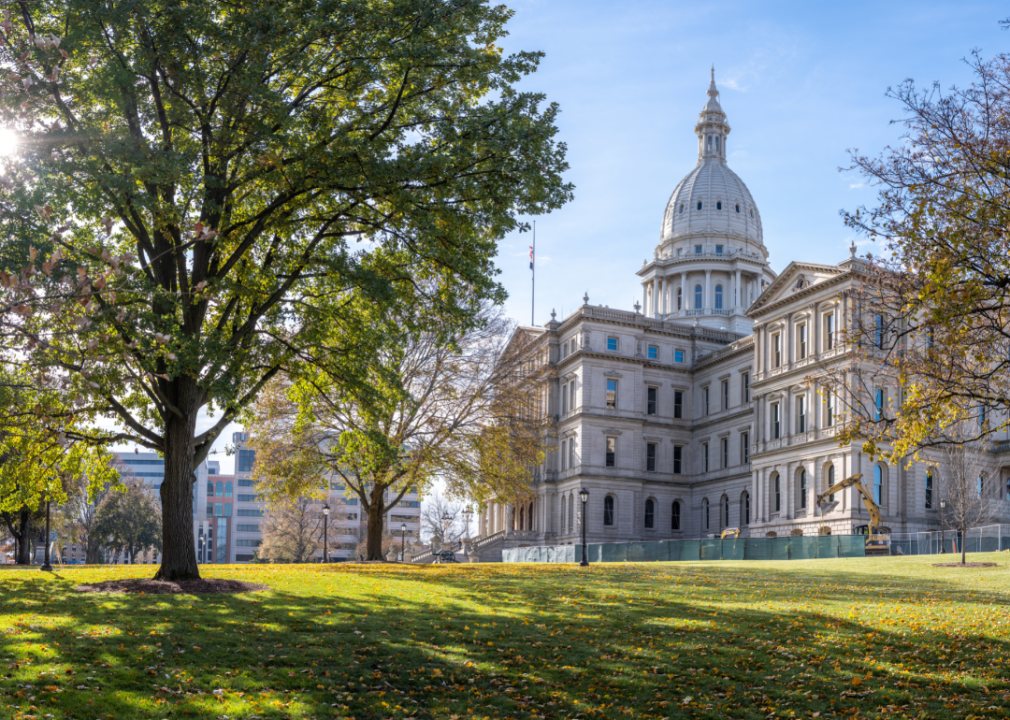 Canva
#33. Lansing, MI metro area
– Average sale to list ratio: 1.02
– Median list price: $199,900
– Median sale price: $215,000
– Total homes sold: 587
– Share that sold above list: 50.6%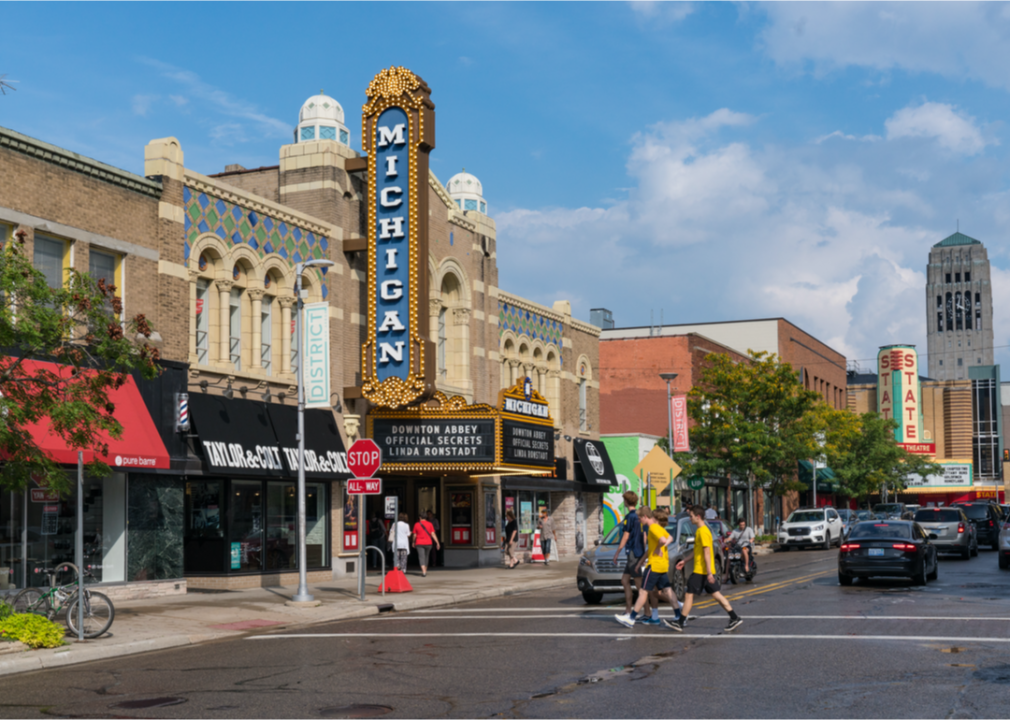 Paul Brady Photography // Shutterstock
#32. Ann Arbor, MI metro area
– Average sale to list ratio: 1.02
– Median list price: $379,800
– Median sale price: $381,500
– Total homes sold: 332
– Share that sold above list: 48.5%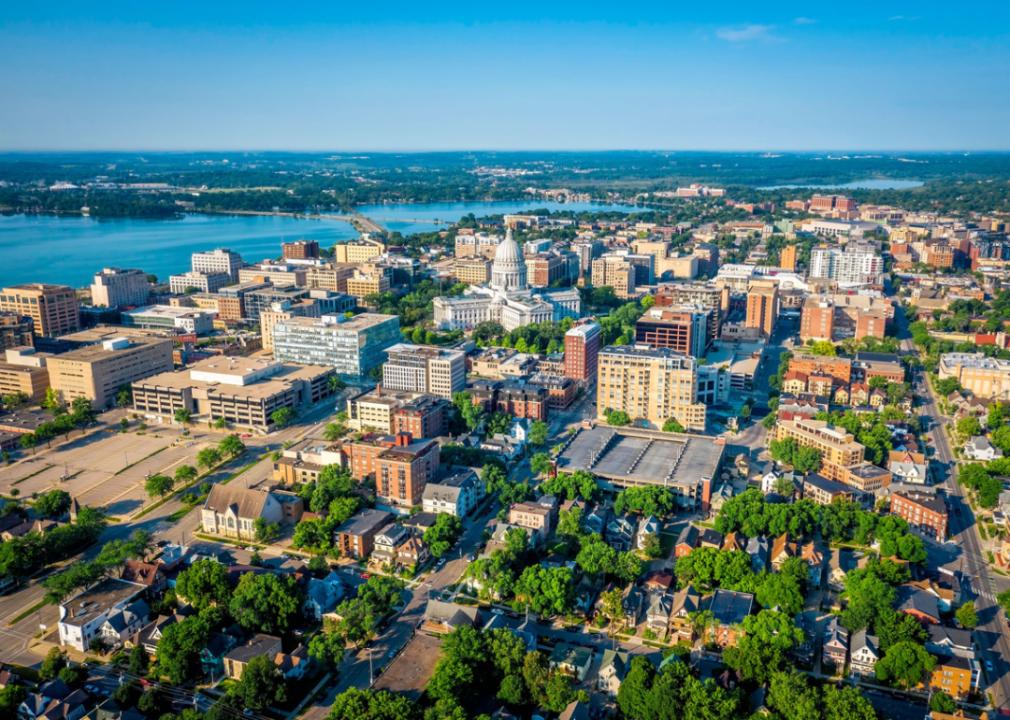 marchello74 // Shutterstock
#31. Madison, WI metro area
– Average sale to list ratio: 1.02
– Median list price: $385,000
– Median sale price: $400,000
– Total homes sold: 737
– Share that sold above list: 51.8%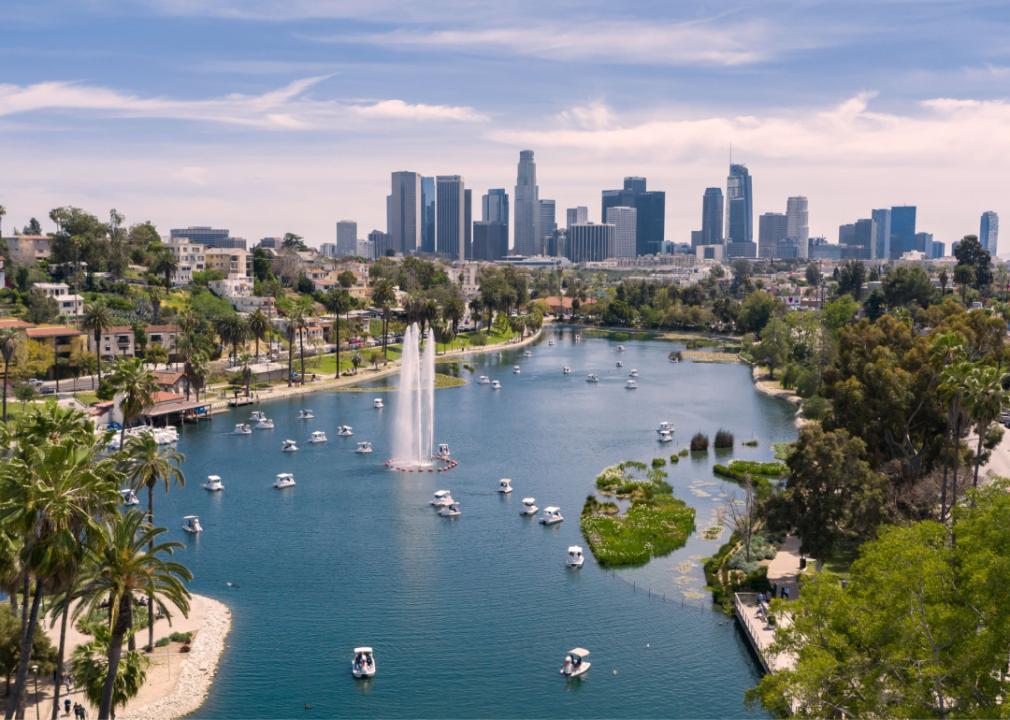 Strike First // Shutterstock
#30. Los Angeles, CA metro area
– Average sale to list ratio: 1.02
– Median list price: $880,000
– Median sale price: $865,000
– Total homes sold: 4,658
– Share that sold above list: 54.7%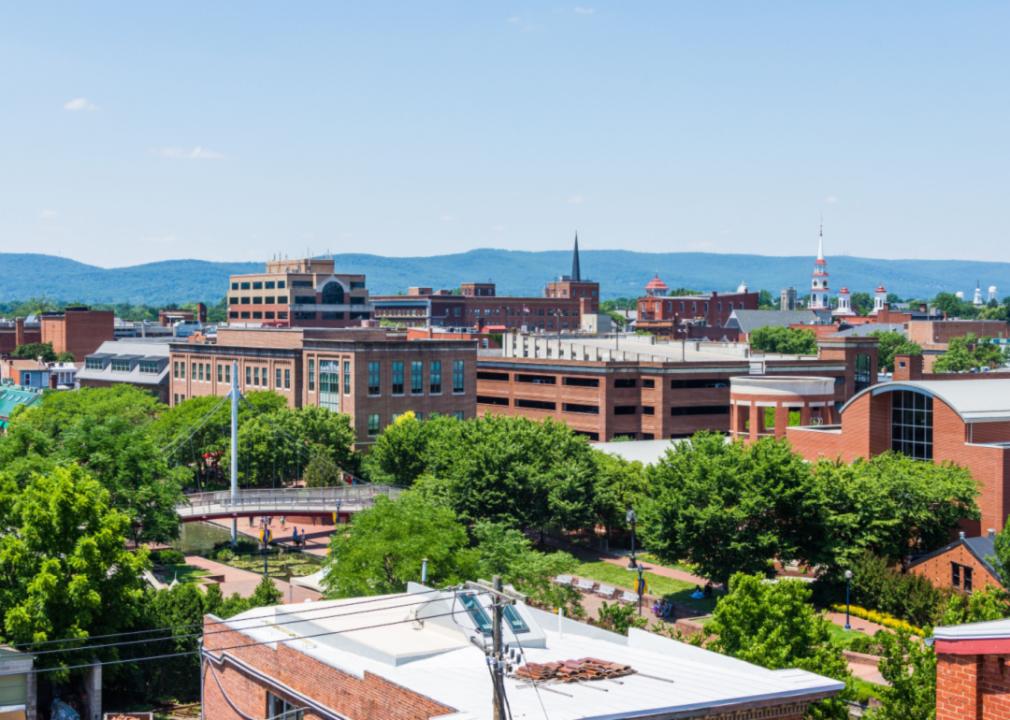 Christian Hinkle // Shutterstock
#29. Frederick, MD metro area
– Average sale to list ratio: 1.02
– Median list price: $499,990
– Median sale price: $534,352
– Total homes sold: 1,261
– Share that sold above list: 52.6%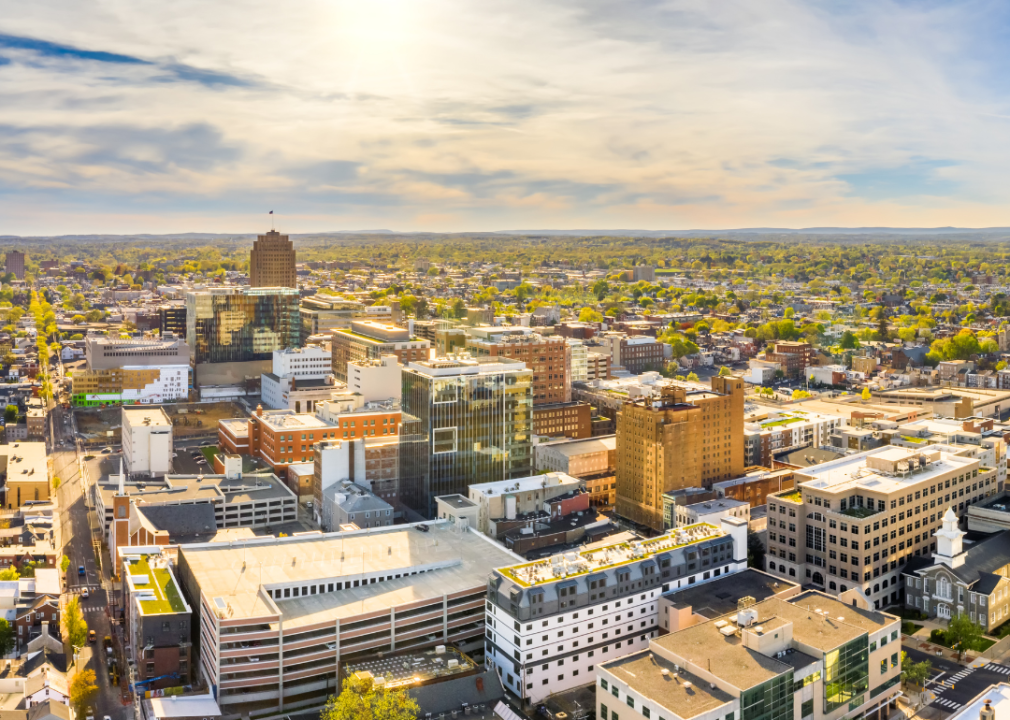 Canva
#28. Allentown, PA metro area
– Average sale to list ratio: 1.02
– Median list price: $325,000
– Median sale price: $325,000
– Total homes sold: 879
– Share that sold above list: 56.0%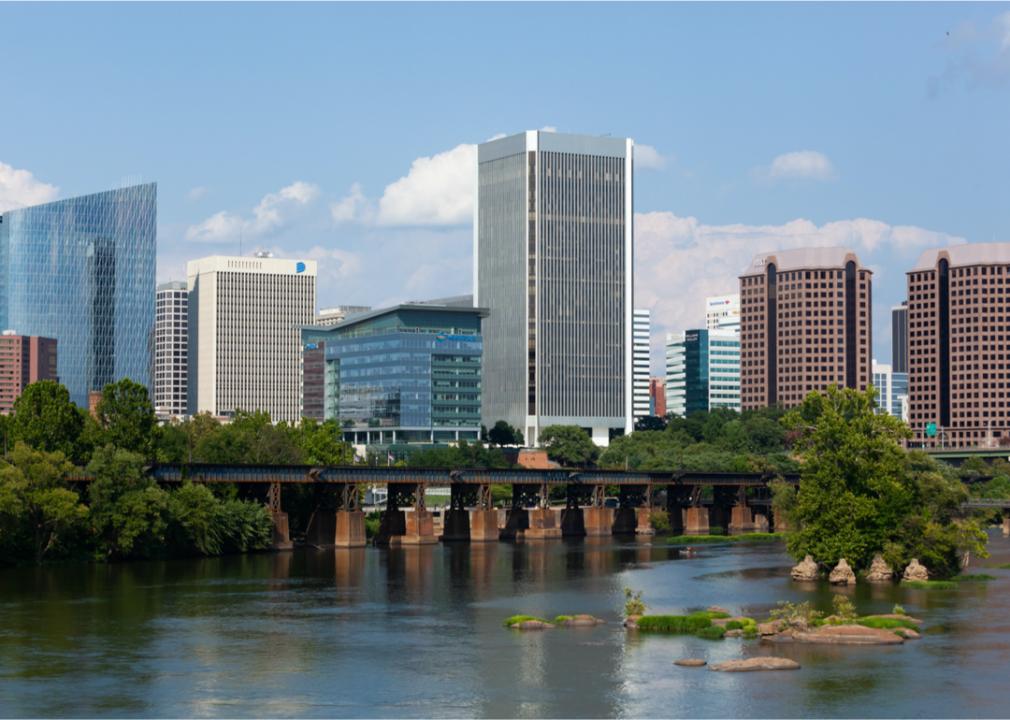 Erin Cadigan // Shutterstock
#27. Richmond, VA metro area
– Average sale to list ratio: 1.02
– Median list price: $369,000
– Median sale price: $375,000
– Total homes sold: 1,478
– Share that sold above list: 52.8%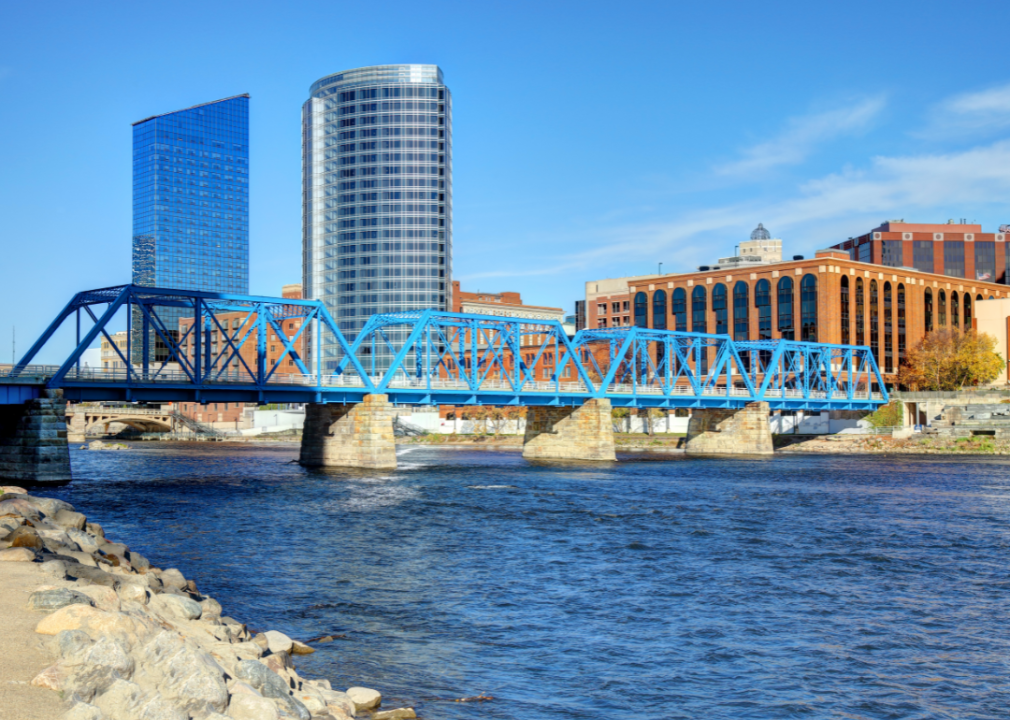 Canva
#26. Grand Rapids, MI metro area
– Average sale to list ratio: 1.02
– Median list price: $324,900
– Median sale price: $325,000
– Total homes sold: 1,140
– Share that sold above list: 51.4%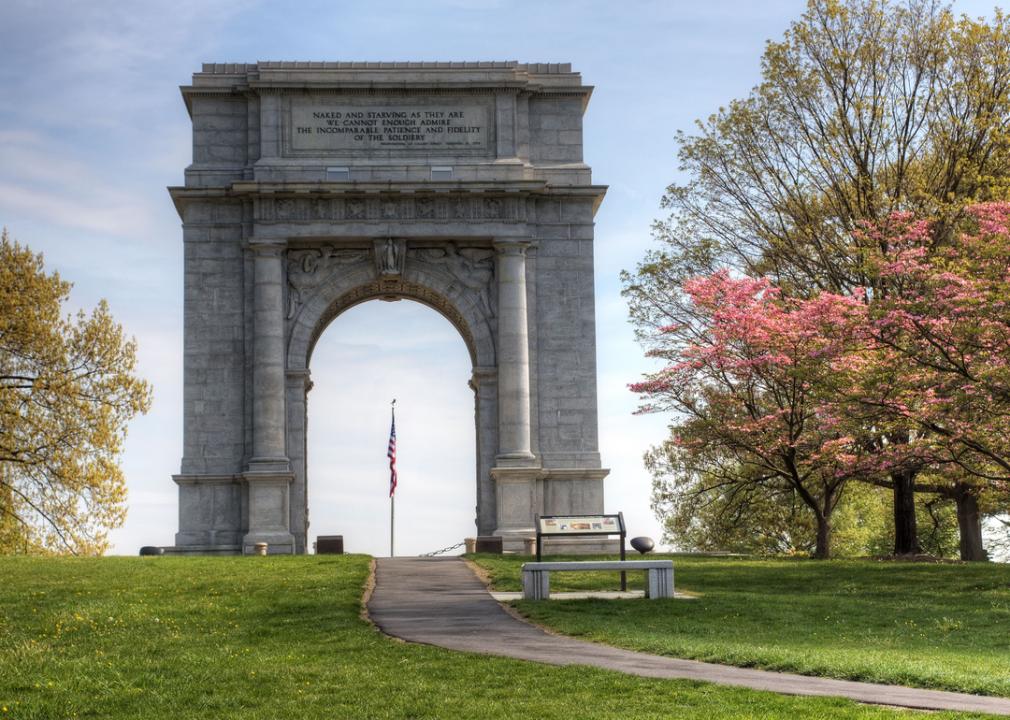 Delmas Lehman // Shutterstock
#25. Montgomery County, PA metro area
– Average sale to list ratio: 1.02
– Median list price: $444,950
– Median sale price: $480,000
– Total homes sold: 2,056
– Share that sold above list: 55.5%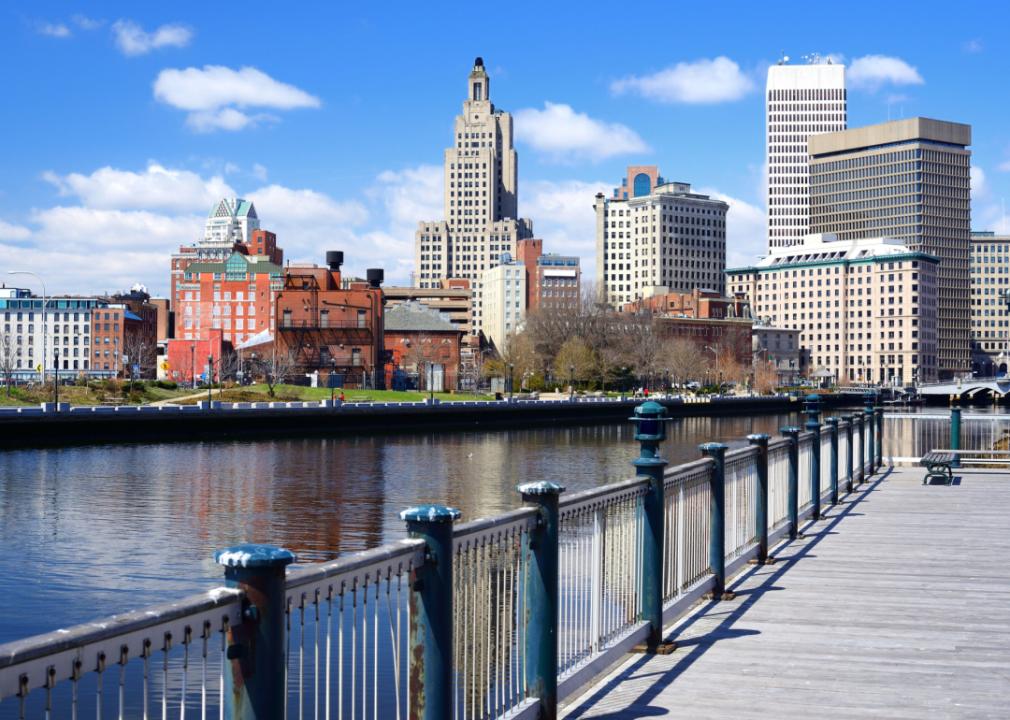 Sean Pavone // Shutterstock
#24. Providence, RI metro area
– Average sale to list ratio: 1.02
– Median list price: $449,900
– Median sale price: $460,000
– Total homes sold: 1,447
– Share that sold above list: 60.7%
Canva
#23. Rockingham County, NH metro area
– Average sale to list ratio: 1.02
– Median list price: $575,000
– Median sale price: $550,000
– Total homes sold: 527
– Share that sold above list: 60.7%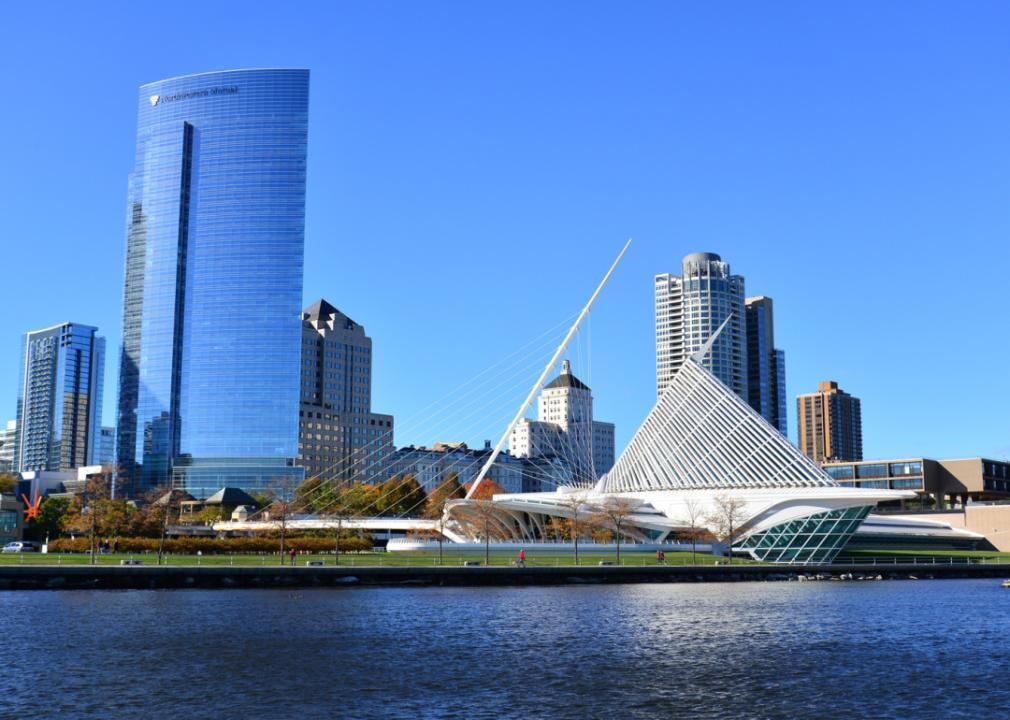 Tony Savino // Shutterstock
#22. Milwaukee, WI metro area
– Average sale to list ratio: 1.02
– Median list price: $280,000
– Median sale price: $324,900
– Total homes sold: 1,694
– Share that sold above list: 58.5%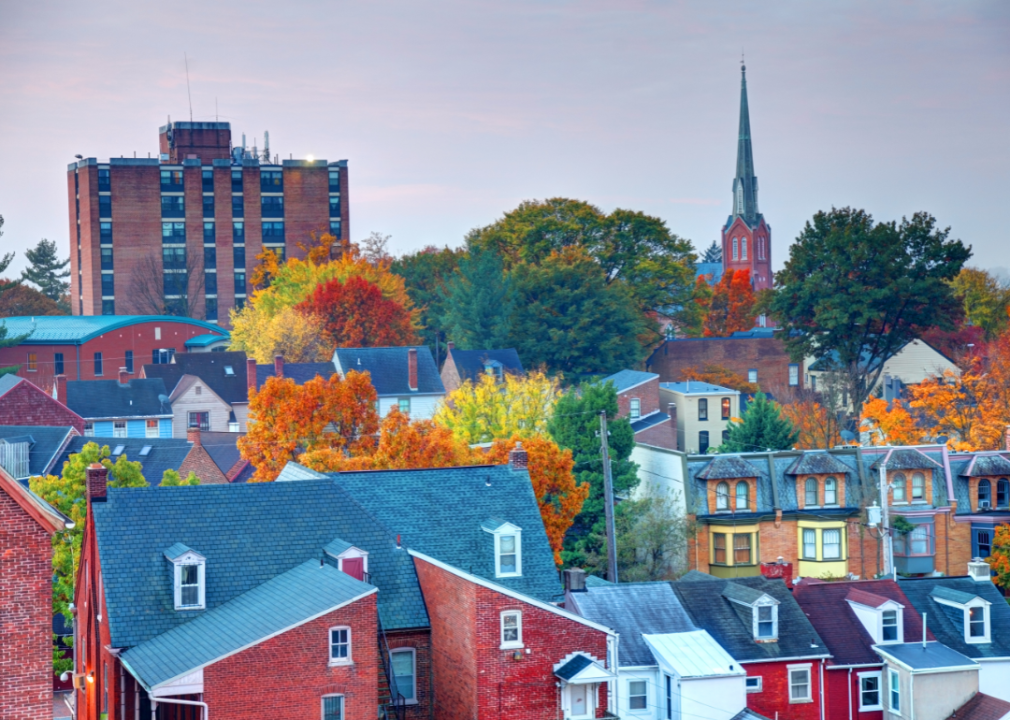 Canva
#21. Lancaster, PA metro area
– Average sale to list ratio: 1.03
– Median list price: $309,950
– Median sale price: $330,000
– Total homes sold: 503
– Share that sold above list: 48.9%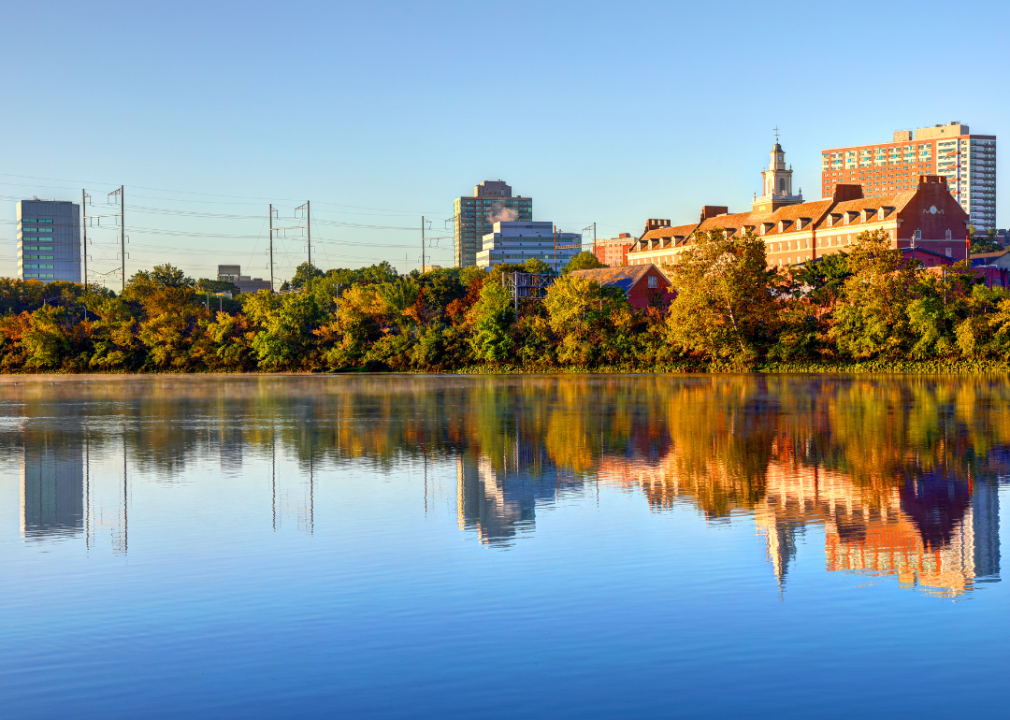 Canva
#20. New Brunswick, NJ metro area
– Average sale to list ratio: 1.03
– Median list price: $519,000
– Median sale price: $522,000
– Total homes sold: 2,700
– Share that sold above list: 57.9%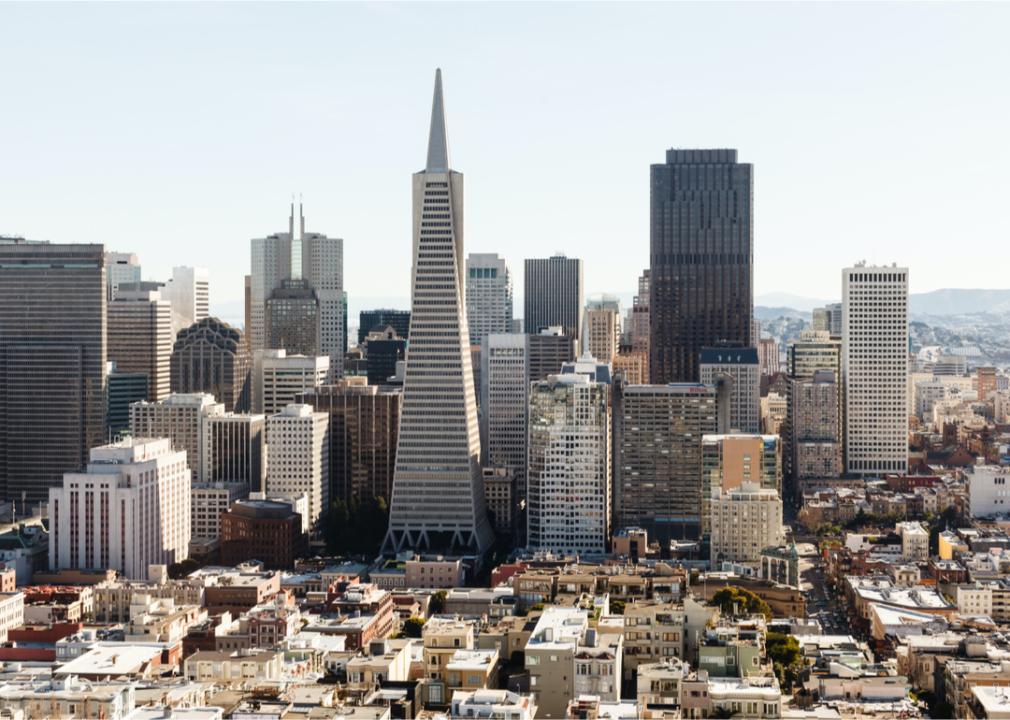 Pete Niesen // Shutterstock
#19. San Francisco, CA metro area
– Average sale to list ratio: 1.03
– Median list price: $1,395,000
– Median sale price: $1,485,000
– Total homes sold: 745
– Share that sold above list: 49.5%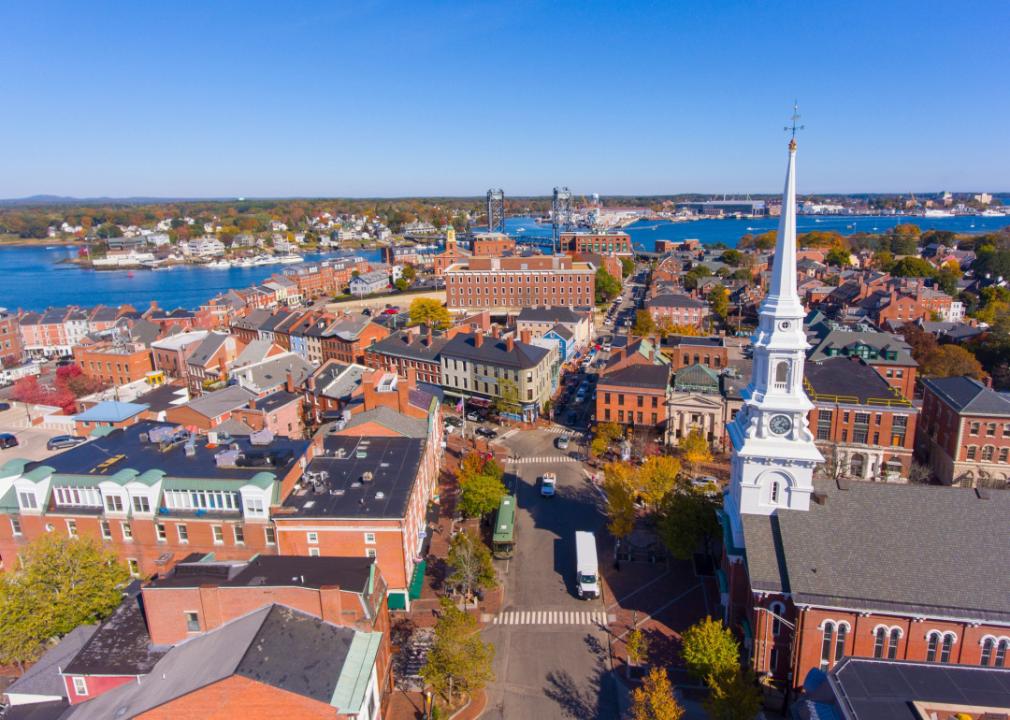 Wangkun Jia // Shutterstock
#18. Camden, NJ metro area
– Average sale to list ratio: 1.03
– Median list price: $325,000
– Median sale price: $339,000
– Total homes sold: 1,390
– Share that sold above list: 62.4%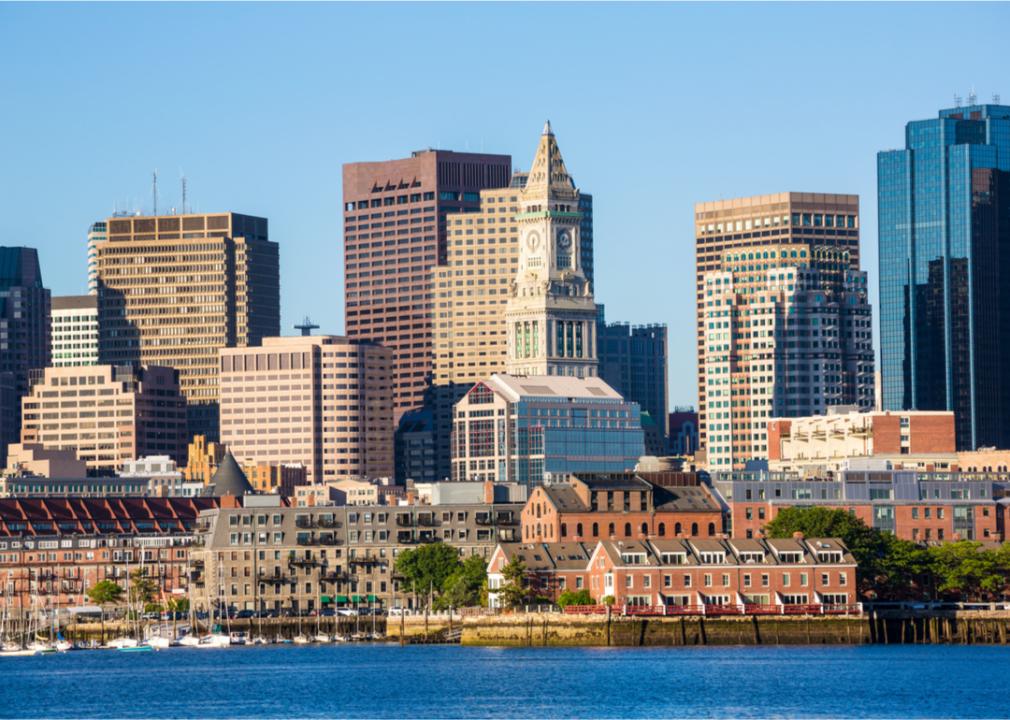 lunamarina // Shutterstock
#17. Boston, MA metro area
– Average sale to list ratio: 1.03
– Median list price: $674,950
– Median sale price: $715,000
– Total homes sold: 3,717
– Share that sold above list: 60.2%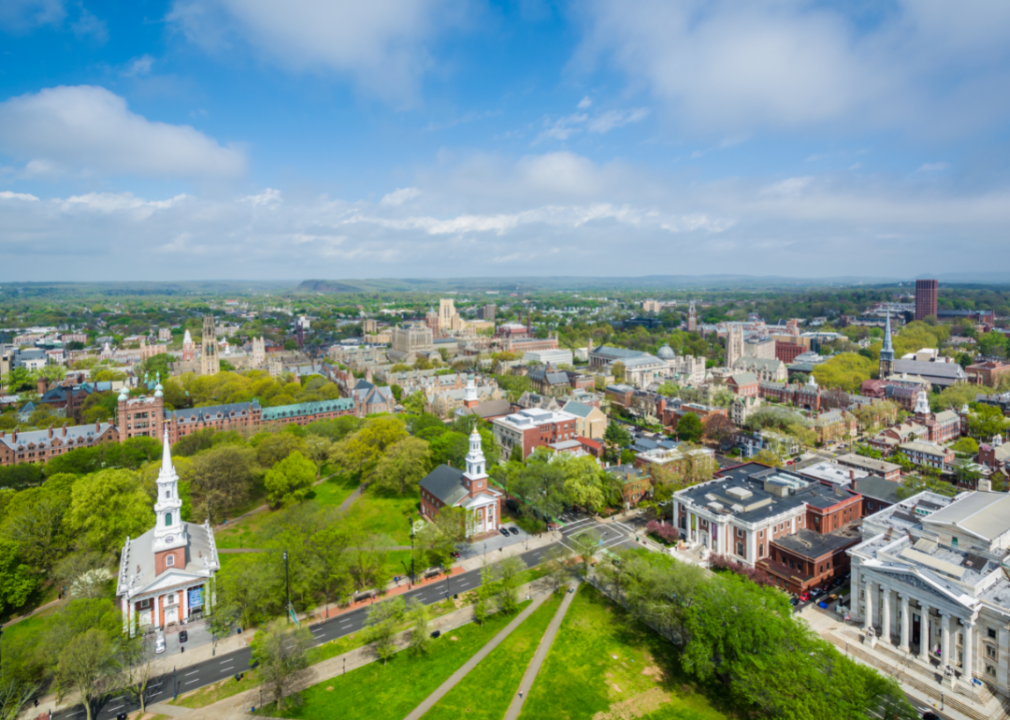 Canva
#16. New Haven, CT metro area
– Average sale to list ratio: 1.03
– Median list price: $359,900
– Median sale price: $335,000
– Total homes sold: 876
– Share that sold above list: 61.8%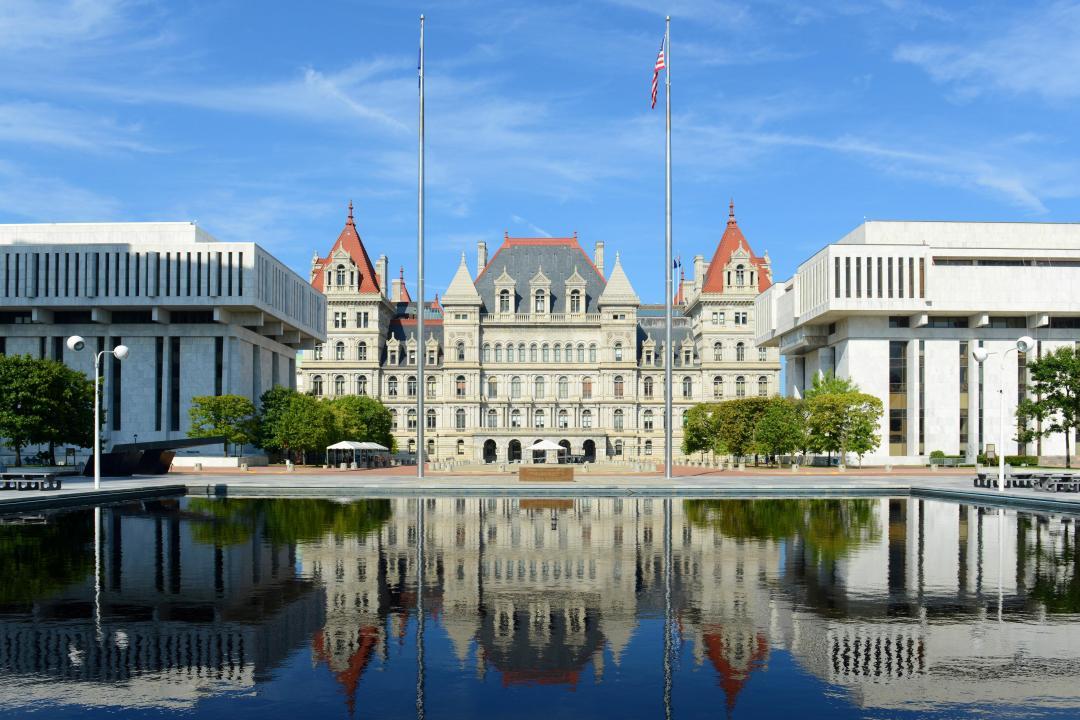 Wangkun Jia // Shutterstock
#15. Albany, NY metro area
– Average sale to list ratio: 1.03
– Median list price: $299,000
– Median sale price: $320,000
– Total homes sold: 965
– Share that sold above list: 61.5%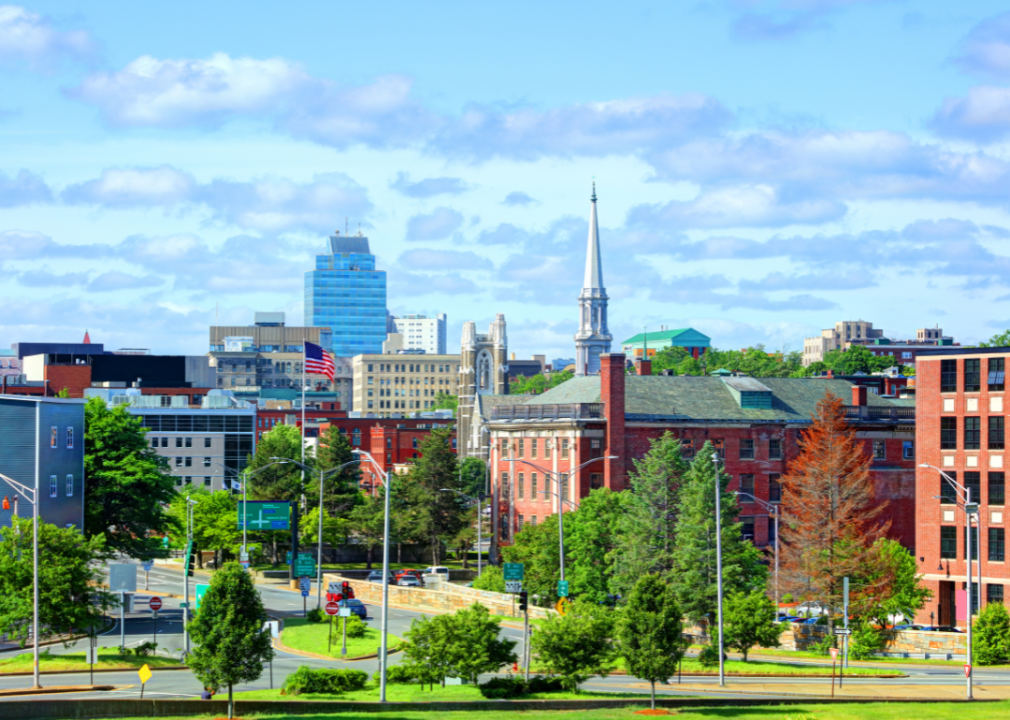 Canva
#14. Worcester, MA metro area
– Average sale to list ratio: 1.03
– Median list price: $425,000
– Median sale price: $435,000
– Total homes sold: 967
– Share that sold above list: 64.8%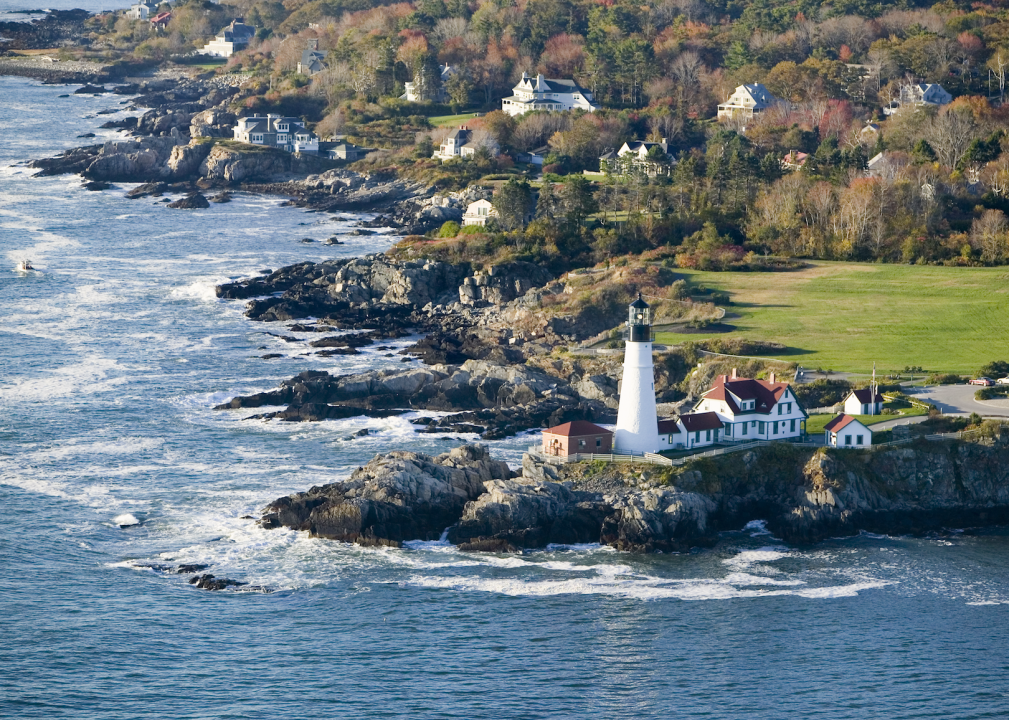 Joseph Sohm // Shutterstock
#13. Portland, ME metro area
– Average sale to list ratio: 1.03
– Median list price: $539,450
– Median sale price: $500,250
– Total homes sold: 725
– Share that sold above list: 57.4%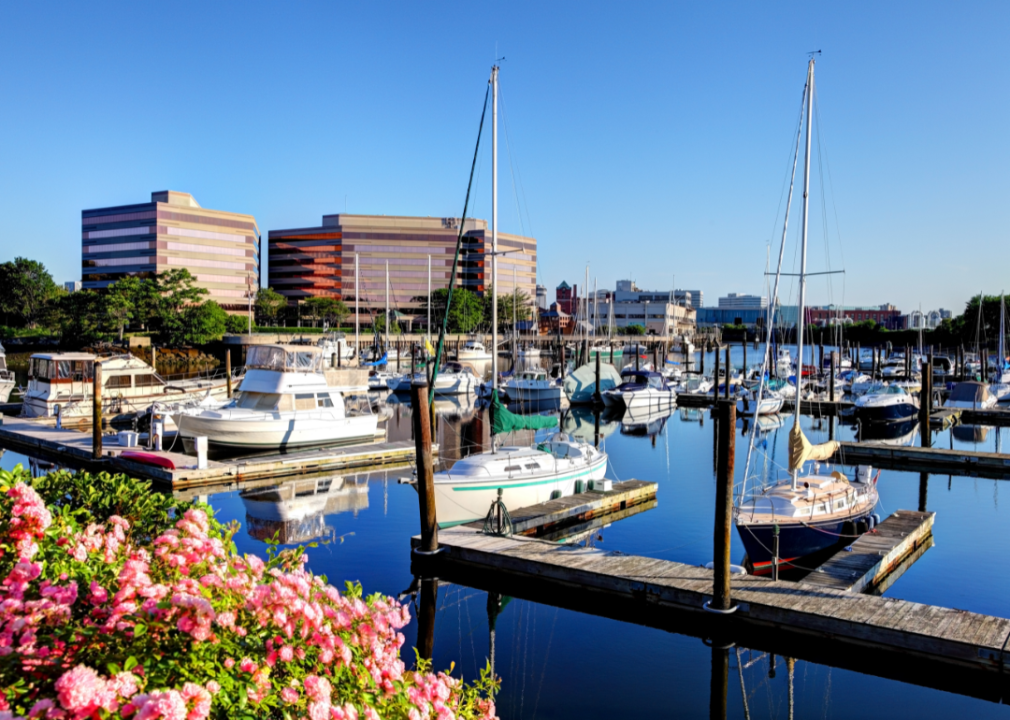 Canva
#12. Bridgeport, CT metro area
– Average sale to list ratio: 1.04
– Median list price: $569,900
– Median sale price: $672,500
– Total homes sold: 1,017
– Share that sold above list: 64.0%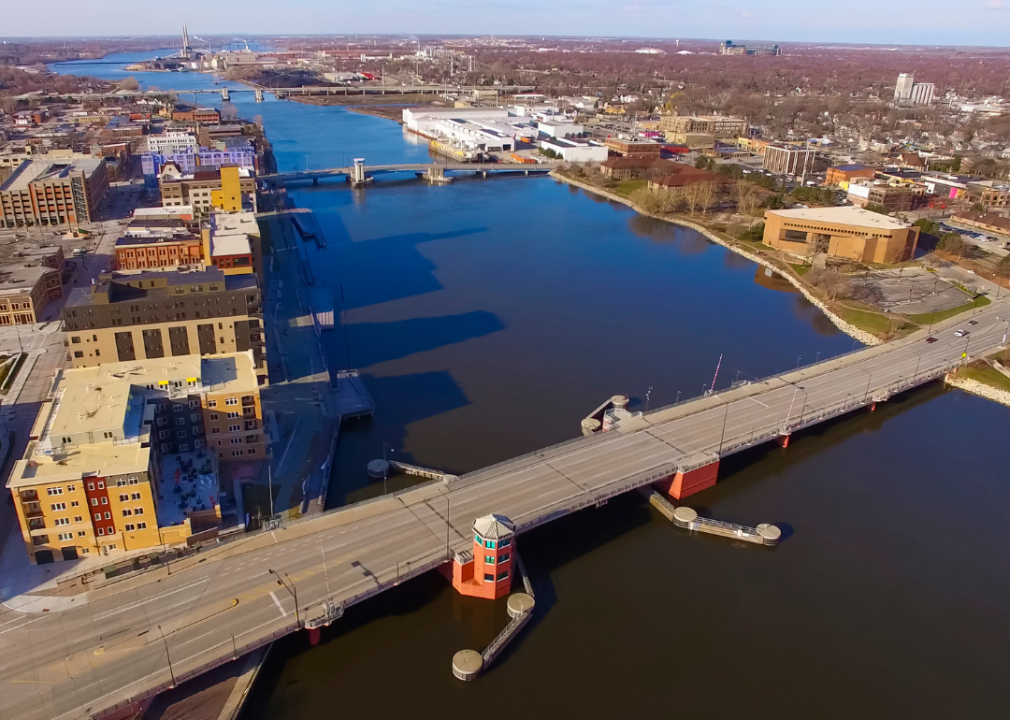 Canva
#11. Green Bay, WI metro area
– Average sale to list ratio: 1.04
– Median list price: $285,900
– Median sale price: $313,000
– Total homes sold: 325
– Share that sold above list: 64.9%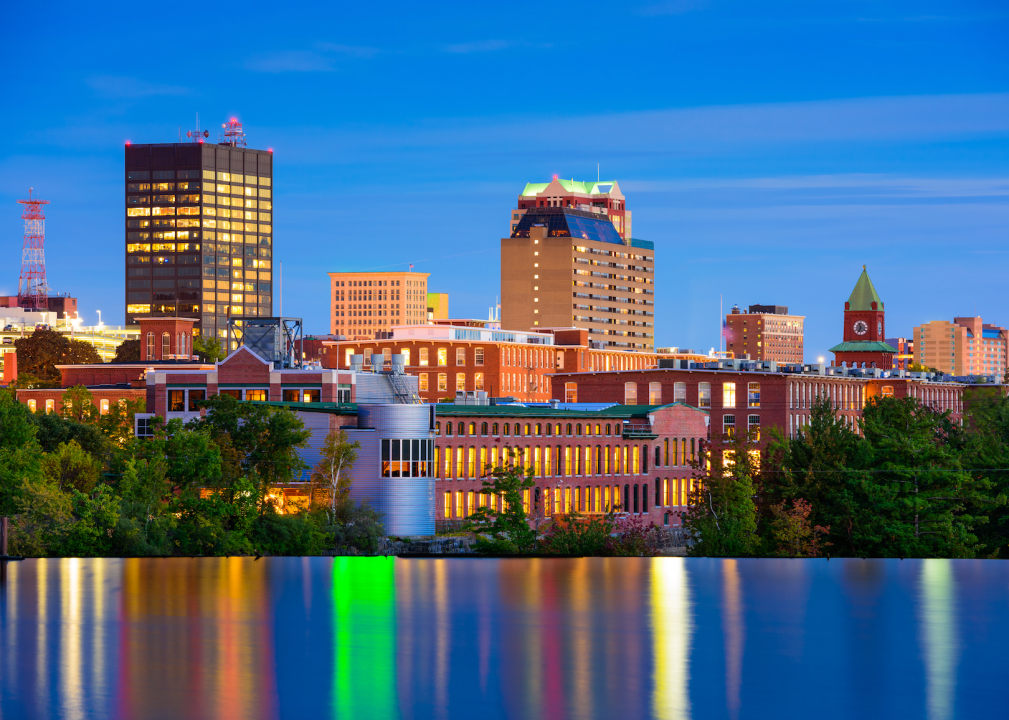 Sean Pavone // Shutterstock
#10. Manchester, NH metro area
– Average sale to list ratio: 1.04
– Median list price: $474,900
– Median sale price: $475,000
– Total homes sold: 467
– Share that sold above list: 71.1%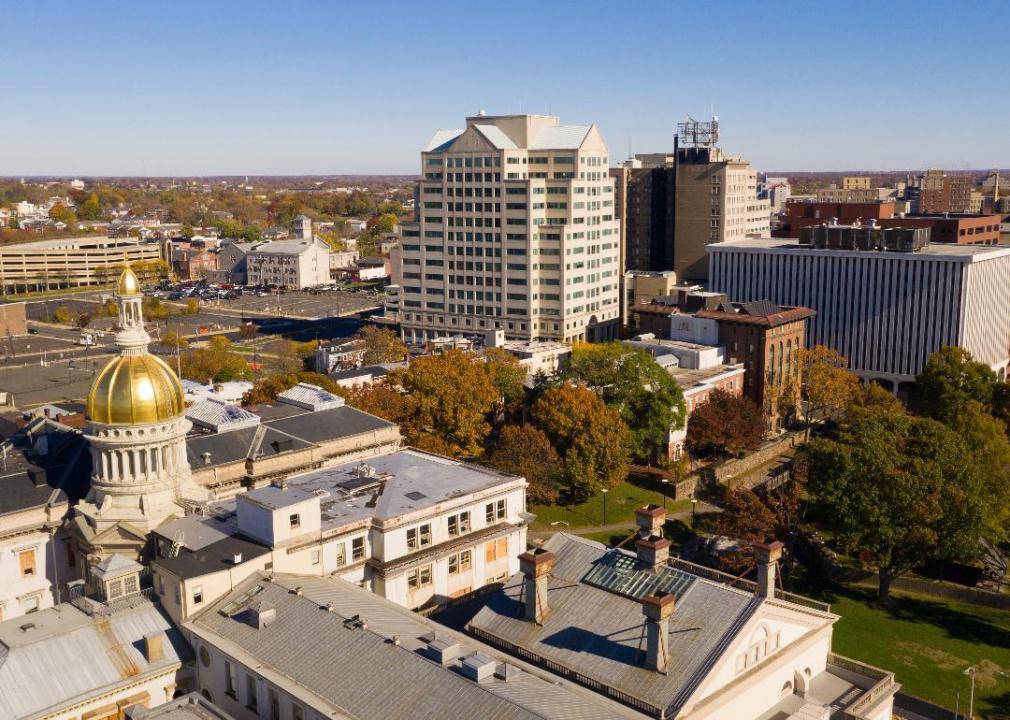 Christopher Boswell // Shutterstock
#9. Trenton, NJ metro area
– Average sale to list ratio: 1.04
– Median list price: $375,000
– Median sale price: $424,000
– Total homes sold: 359
– Share that sold above list: 65.2%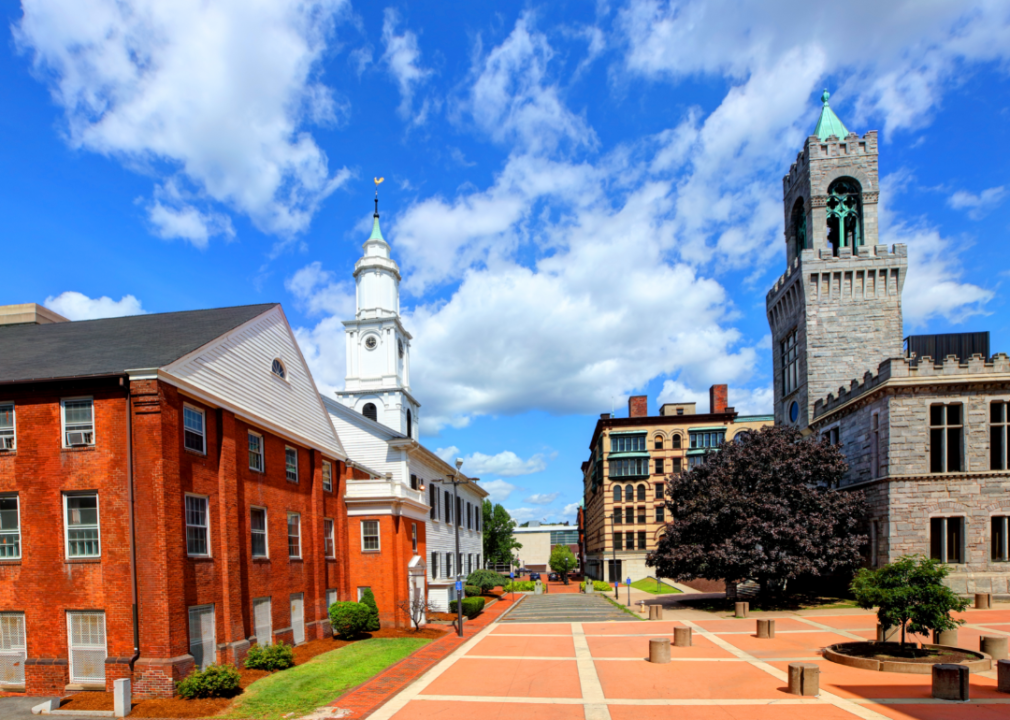 Canva
#8. Springfield, MA metro area
– Average sale to list ratio: 1.04
– Median list price: $315,000
– Median sale price: $342,000
– Total homes sold: 579
– Share that sold above list: 65.6%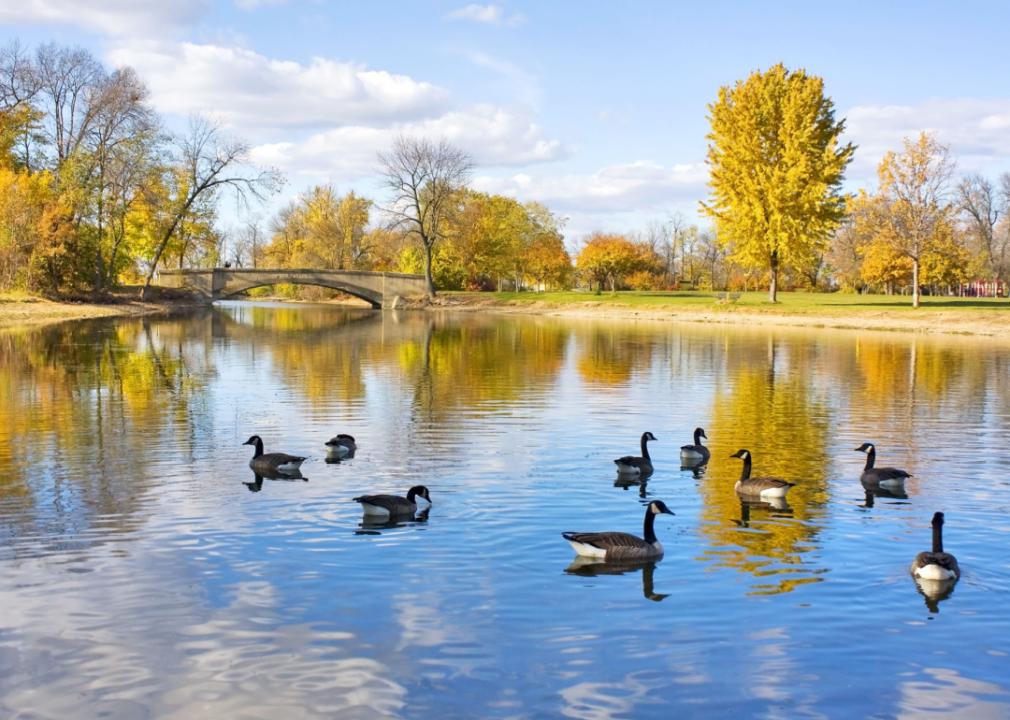 MarynaG // Shutterstock
#7. Oakland, CA metro area
– Average sale to list ratio: 1.04
– Median list price: $895,000
– Median sale price: $915,250
– Total homes sold: 1,820
– Share that sold above list: 62.9%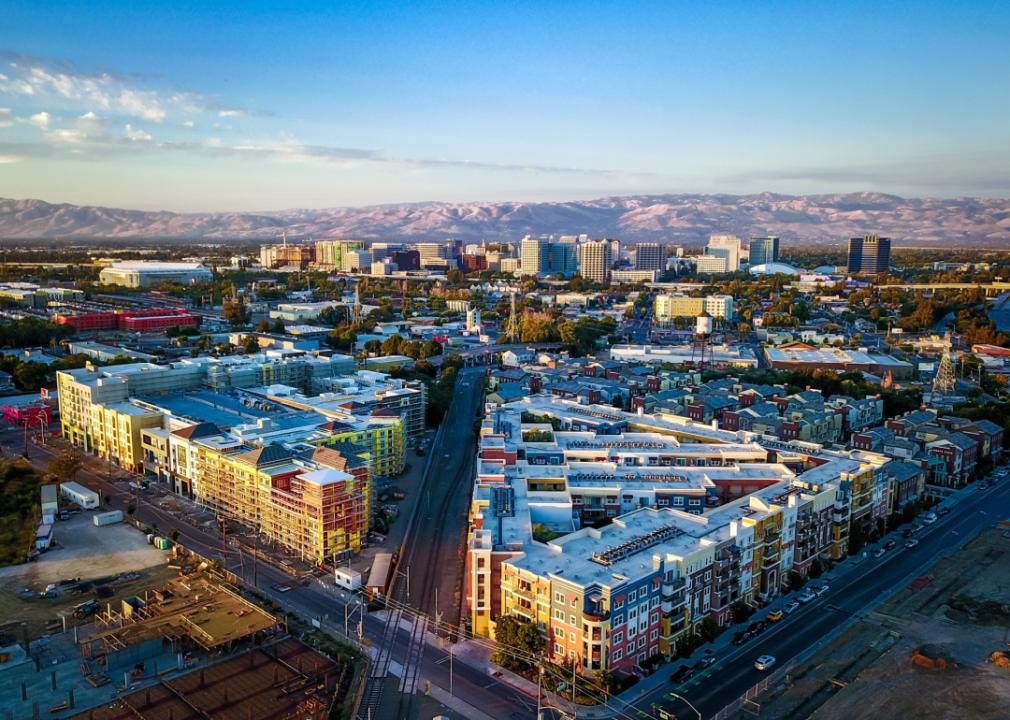 Uladzik Kryhin // Shutterstock
#6. San Jose, CA metro area
– Average sale to list ratio: 1.04
– Median list price: $1,400,000
– Median sale price: $1,480,000
– Total homes sold: 1,099
– Share that sold above list: 66.0%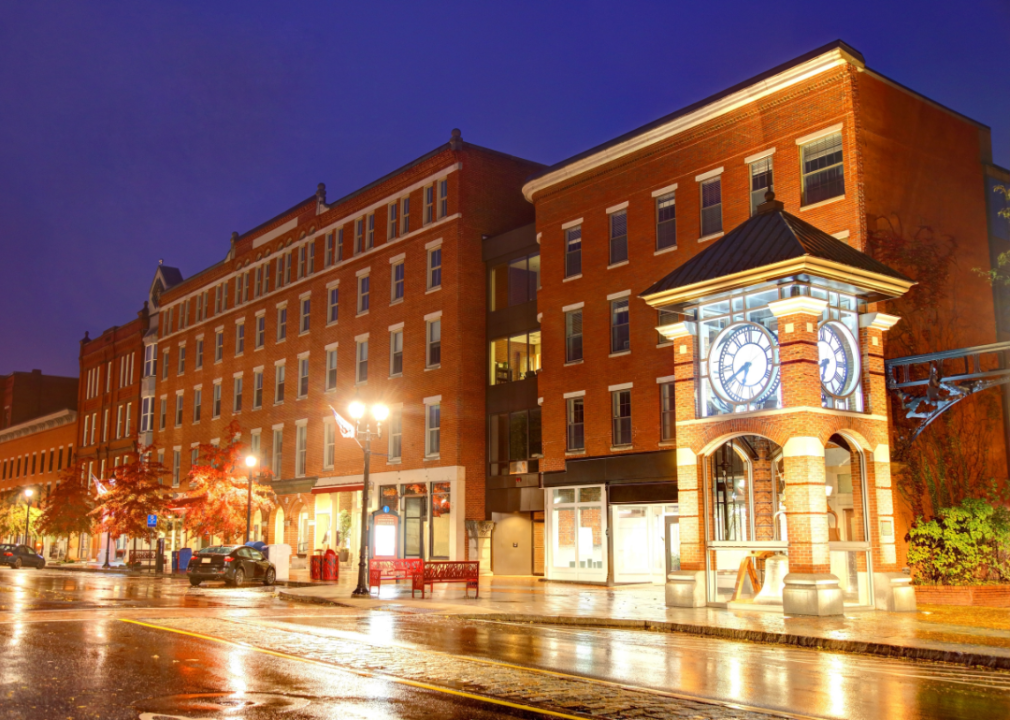 Canva
#5. Newark, NJ metro area
– Average sale to list ratio: 1.05
– Median list price: $499,000
– Median sale price: $595,000
– Total homes sold: 1,994
– Share that sold above list: 67.7%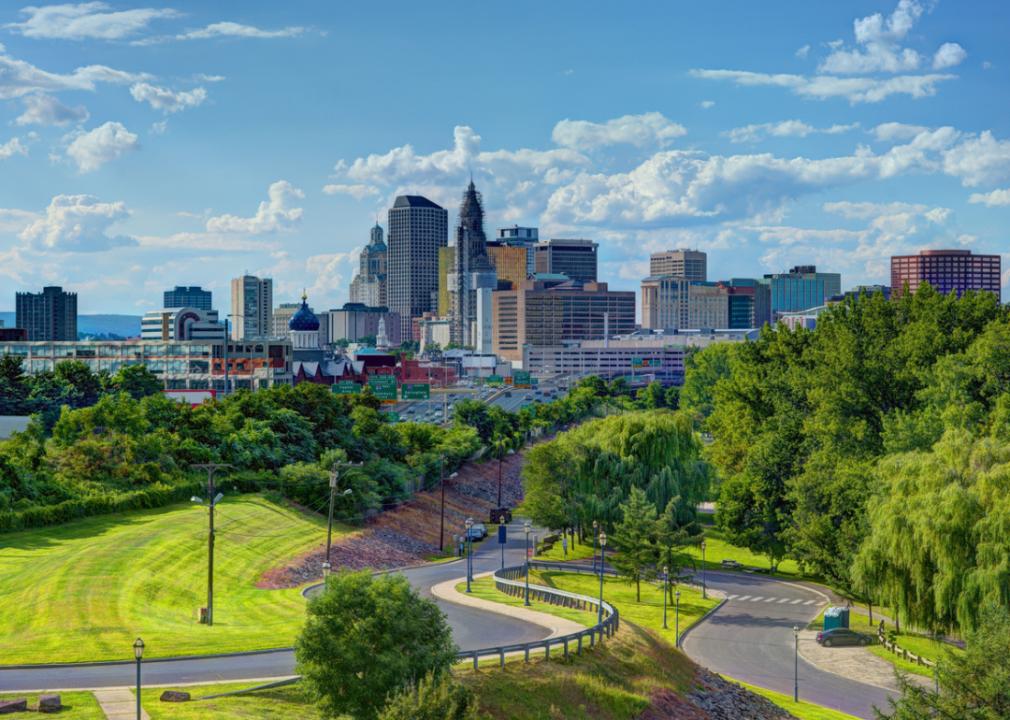 Sean Pavone // Shutterstock
#4. Hartford, CT metro area
– Average sale to list ratio: 1.06
– Median list price: $329,900
– Median sale price: $350,000
– Total homes sold: 1,323
– Share that sold above list: 71.9%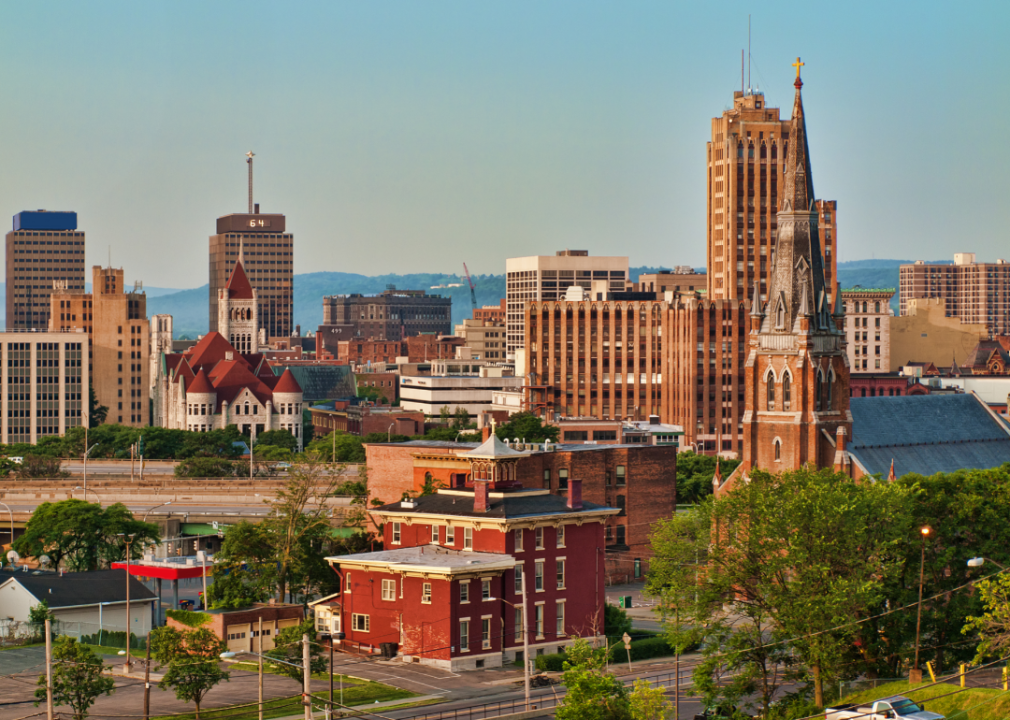 Canva
#3. Syracuse, NY metro area
– Average sale to list ratio: 1.06
– Median list price: $207,000
– Median sale price: $236,900
– Total homes sold: 635
– Share that sold above list: 69.3%
Canva
#2. Buffalo, NY metro area
– Average sale to list ratio: 1.07
– Median list price: $220,000
– Median sale price: $256,500
– Total homes sold: 1,080
– Share that sold above list: 69.6%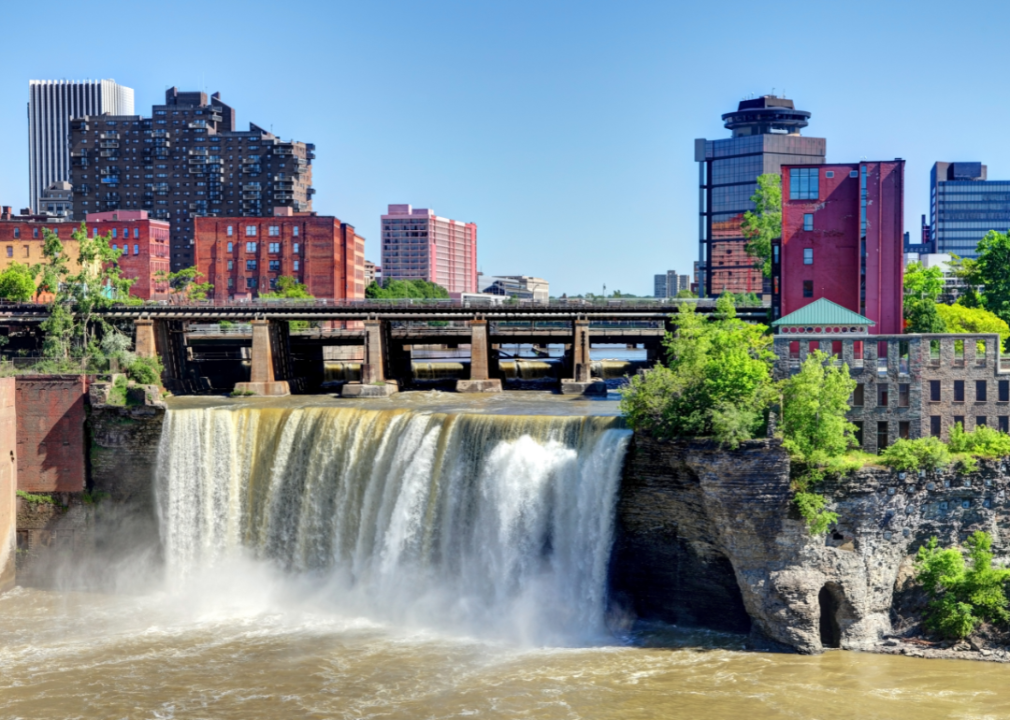 Canva
#1. Rochester, NY metro area
– Average sale to list ratio: 1.13
– Median list price: $199,900
– Median sale price: $244,650
– Total homes sold: 1,098
– Share that sold above list: 77.1%